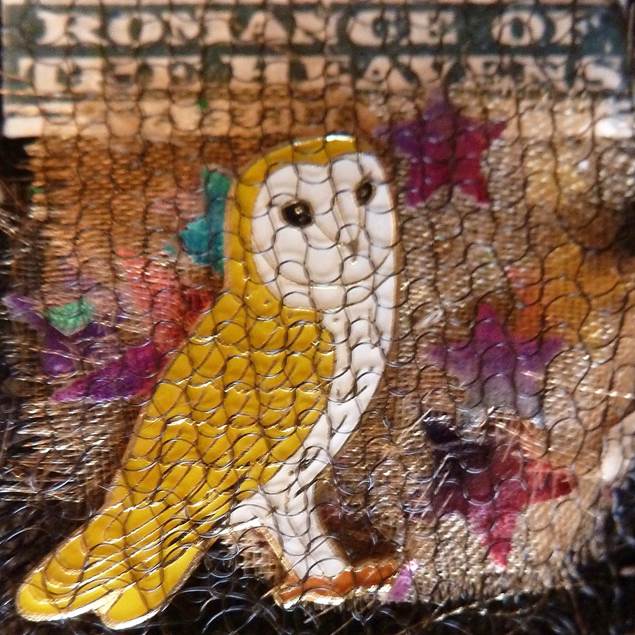 The first advent calendar I remember was a snowy landscape splashed in chunky glitter. Little numbered doors were hard to see and fiddly to open but I was delighted when a tiny candle or perky robin was revealed. It was all about finding the right number each day. The increase in open doors a very satisfying way to get to Christmas.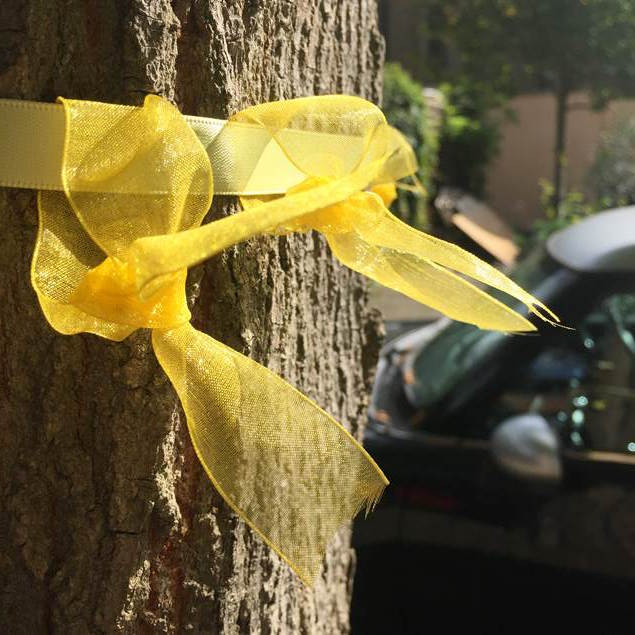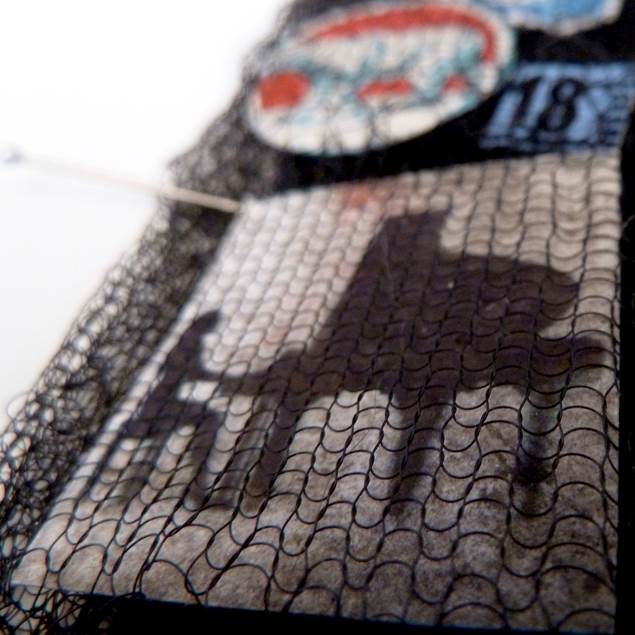 This year has been hard, with family illness and the Grenfell fire outside our window. Immersion in creative work is how I usually deal with stress, but with little or no studio time I kept upbeat by writing & collaging in a little red book and taking photos to print or instagram.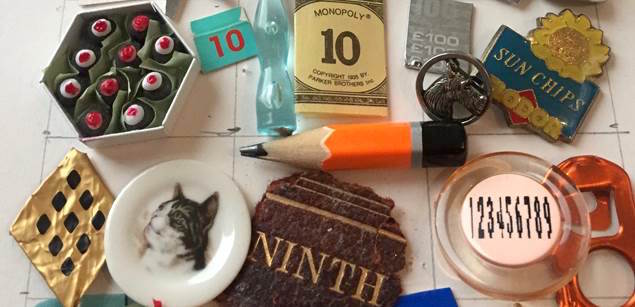 When Rowley Gallery suggested I might like to tackle Making Space for Hope I welcomed the chance to swiftly collate my 2017 bits & bobs with seasonal materials to edit, knit and frame a calendar work for their window. But alas, it was neither swift nor simple, with so many little treasures vying for a position, I changed tack and looked up the word Advent.
Online meandering took me through the liturgical year, ladybird poems, christingles and a long list of words recently eliminated from the Oxford Junior Dictionary: lobster, acorn, lark, magpie… I realised 25 spaces were not going to be enough – perhaps I could squeeze more than one thing in each pocket?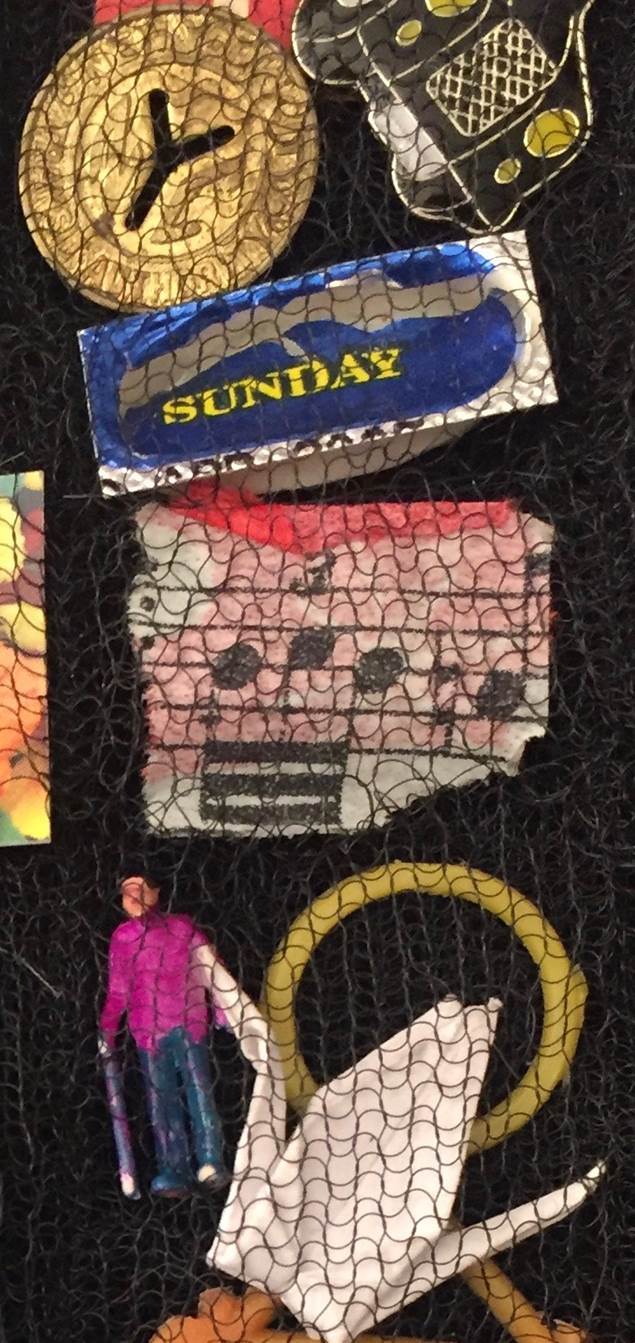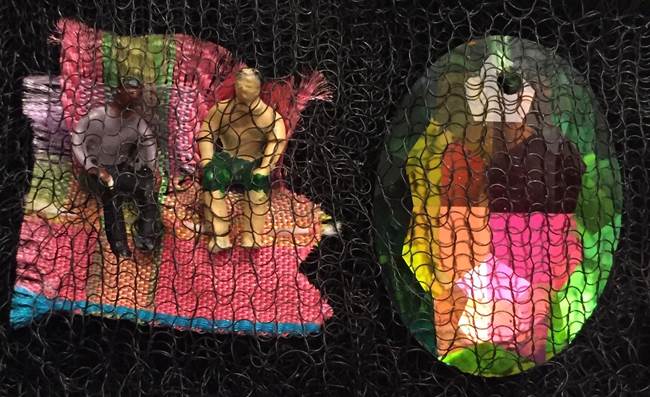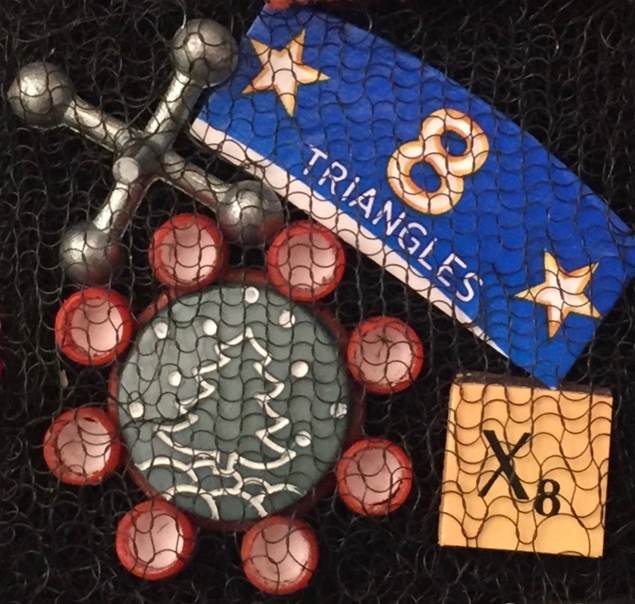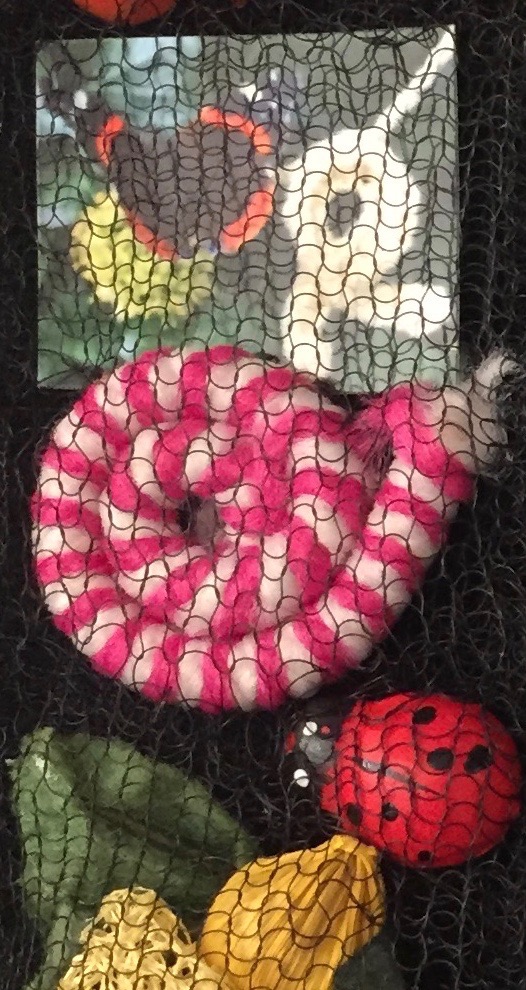 Settling on a layout of three squares for each day, numbers that appear mark both December days and the floors of Grenfell Tower. Altogether seventy-five knitted pockets contain one hundred and eighty-four fragments to get me to Christmas and beyond.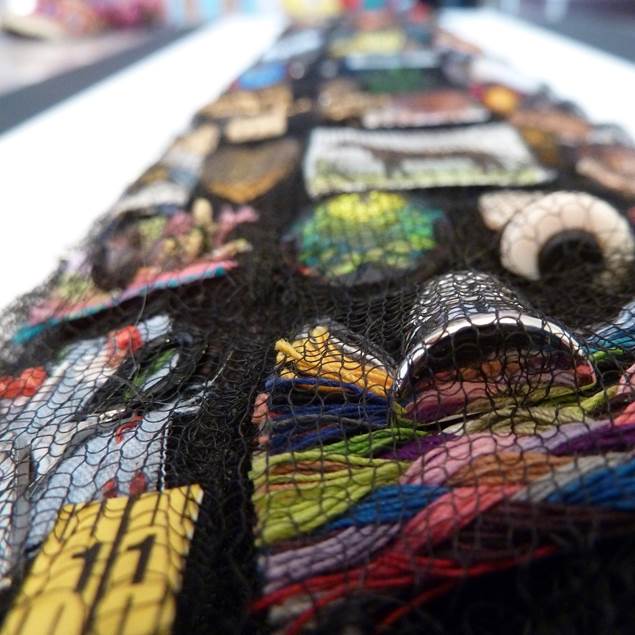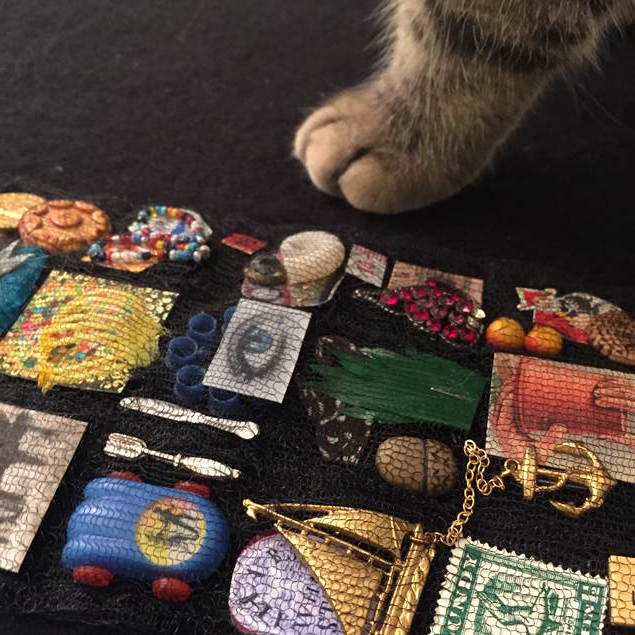 With thanks to my assistant
Twenty-four storeys
※