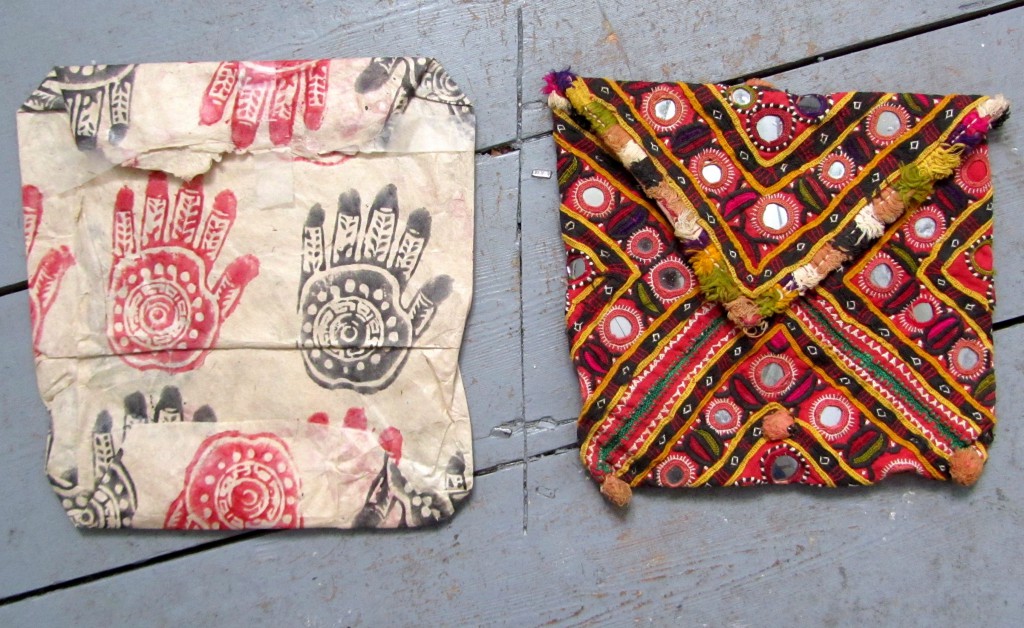 A couple of years ago this embroidered purse arrived in the post, a surprise gift from a benevolent customer. I was not sure what to keep in it, or whether I should just frame it, so it's been waiting in a corner of my workshop. I saw it again recently and decided to discover where it came from.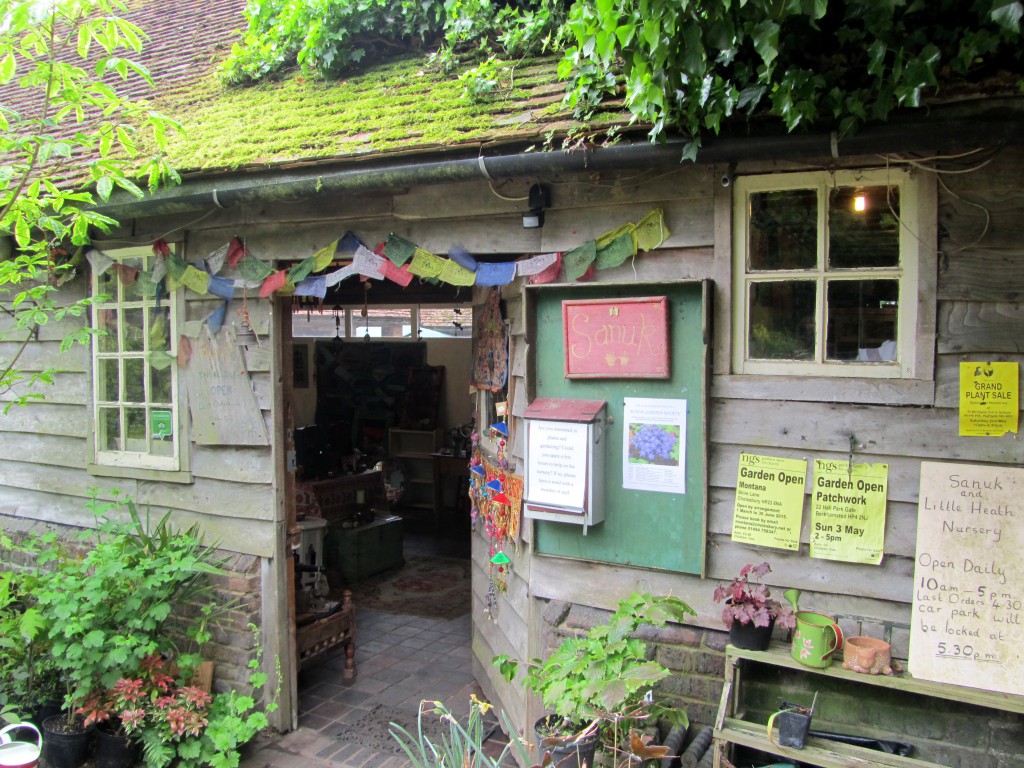 It prompted a trip to Sanuk – 'our old hippy tribal shop which we had for 20+ years. It was a magical spot'. The purse was a souvenir from our benefactor's little shop in the woods, these days under new management and no longer in the first flush of youth, maybe a bit overgrown in places and showing its age, but caught in time. It's still a welcome place for a green thought in a green shade.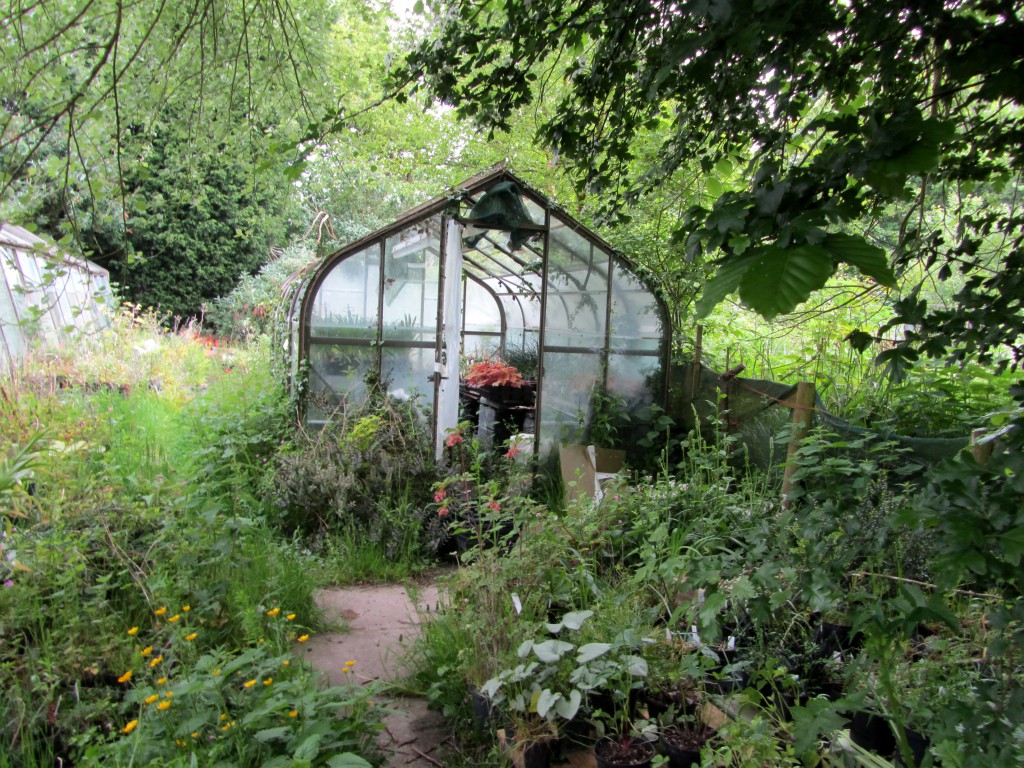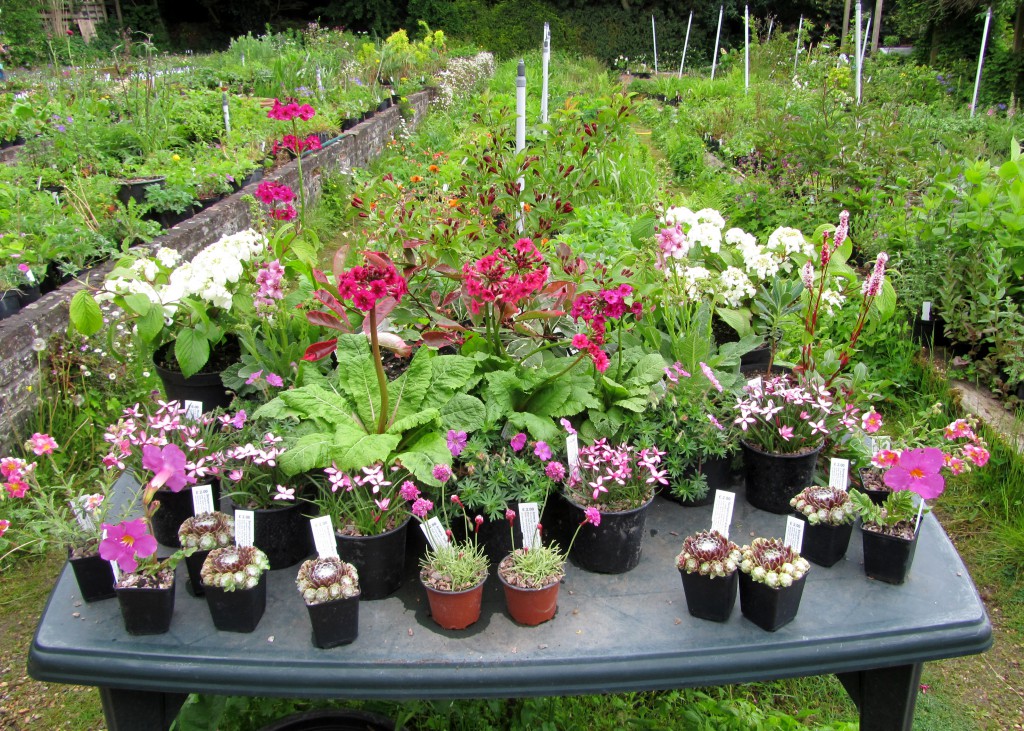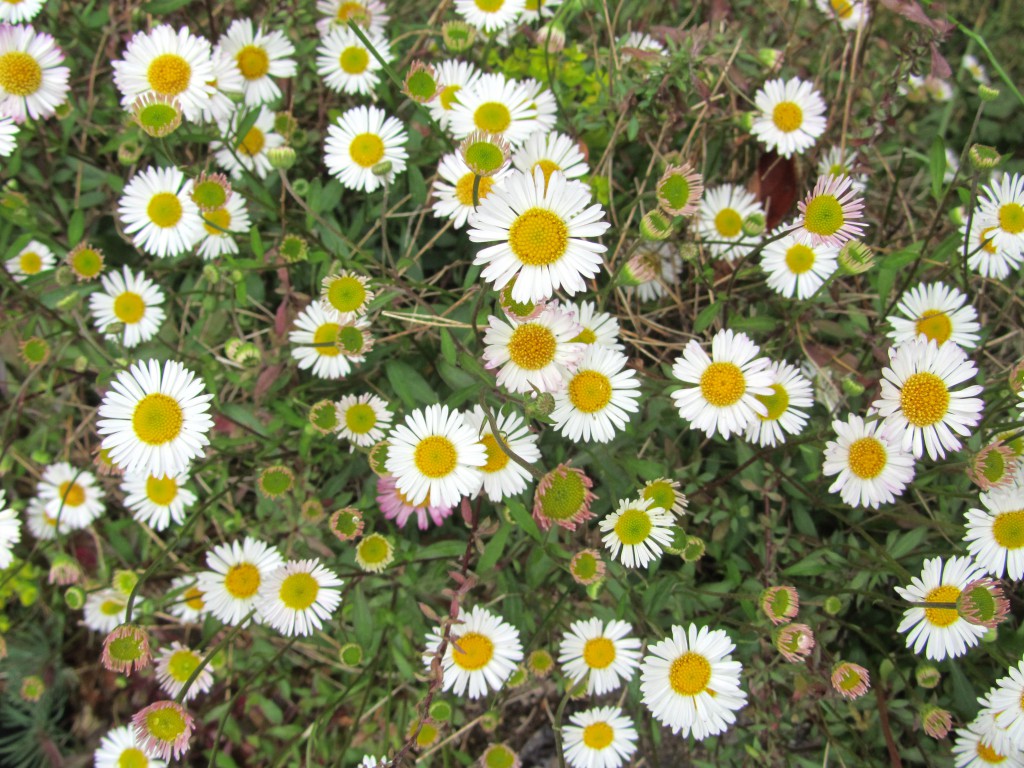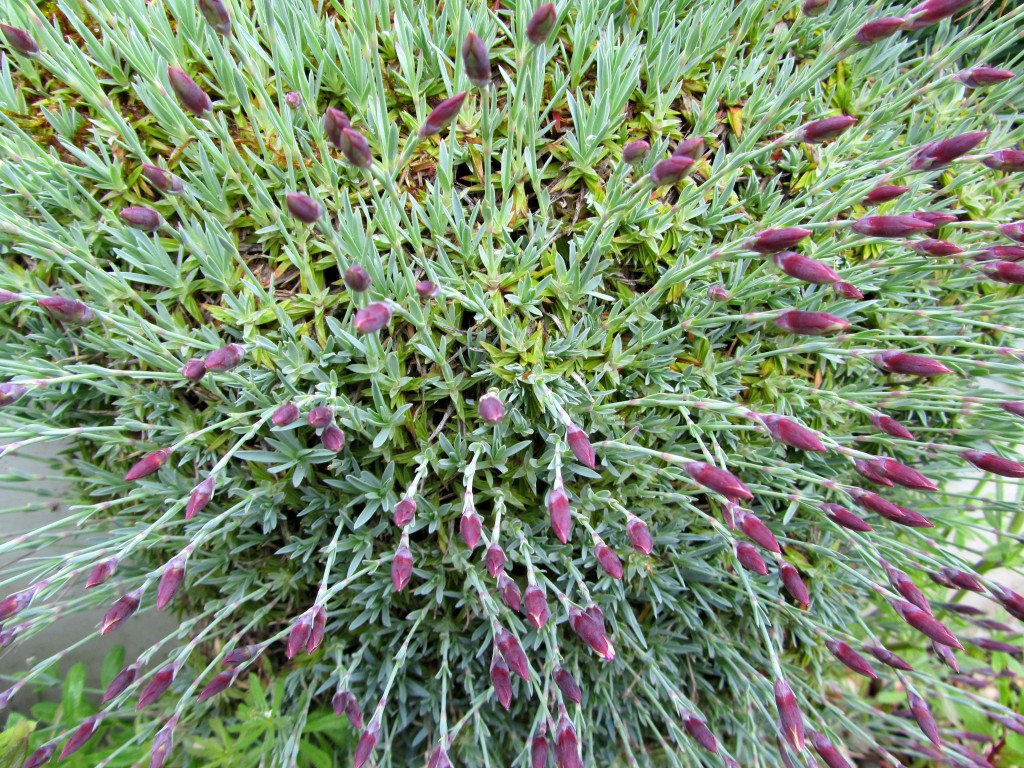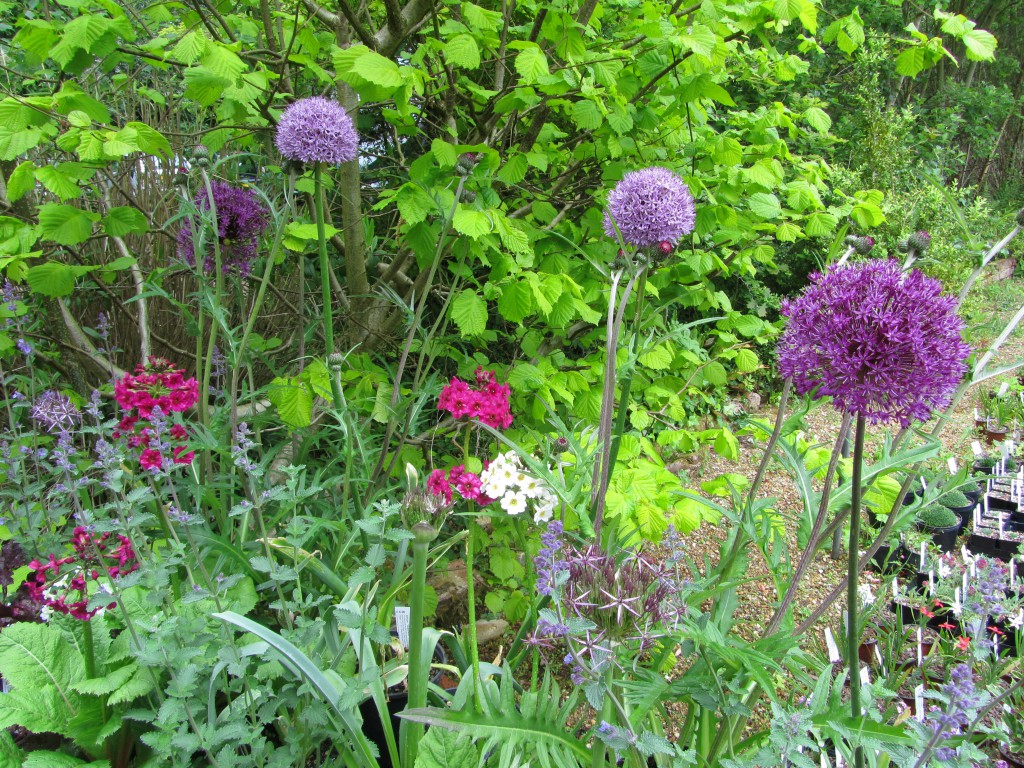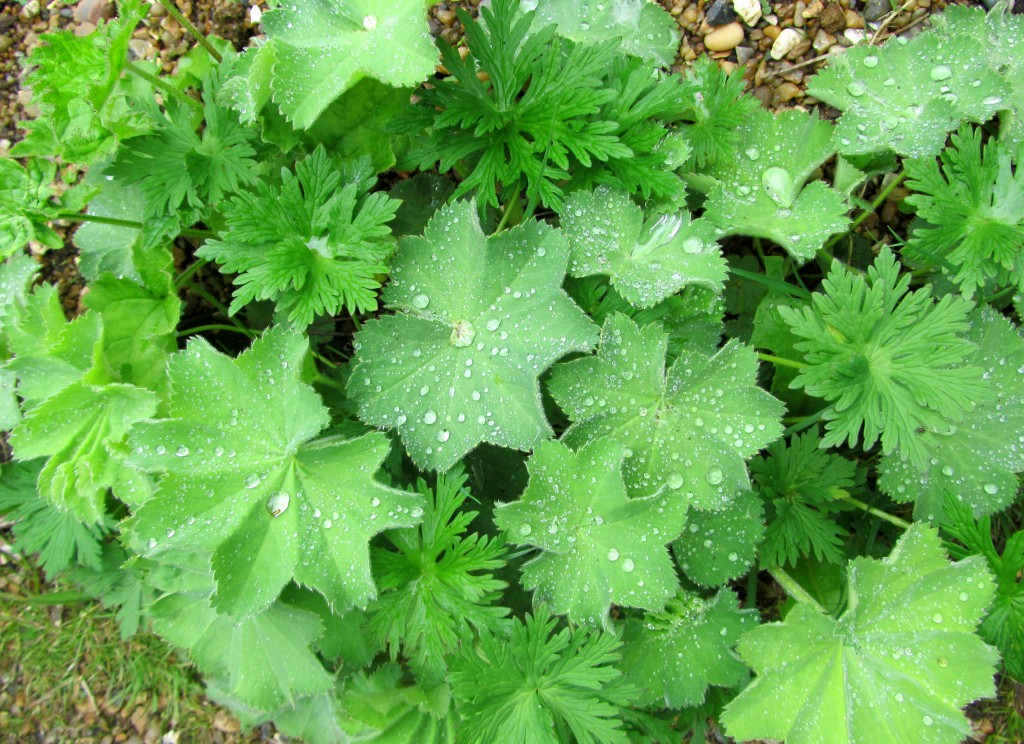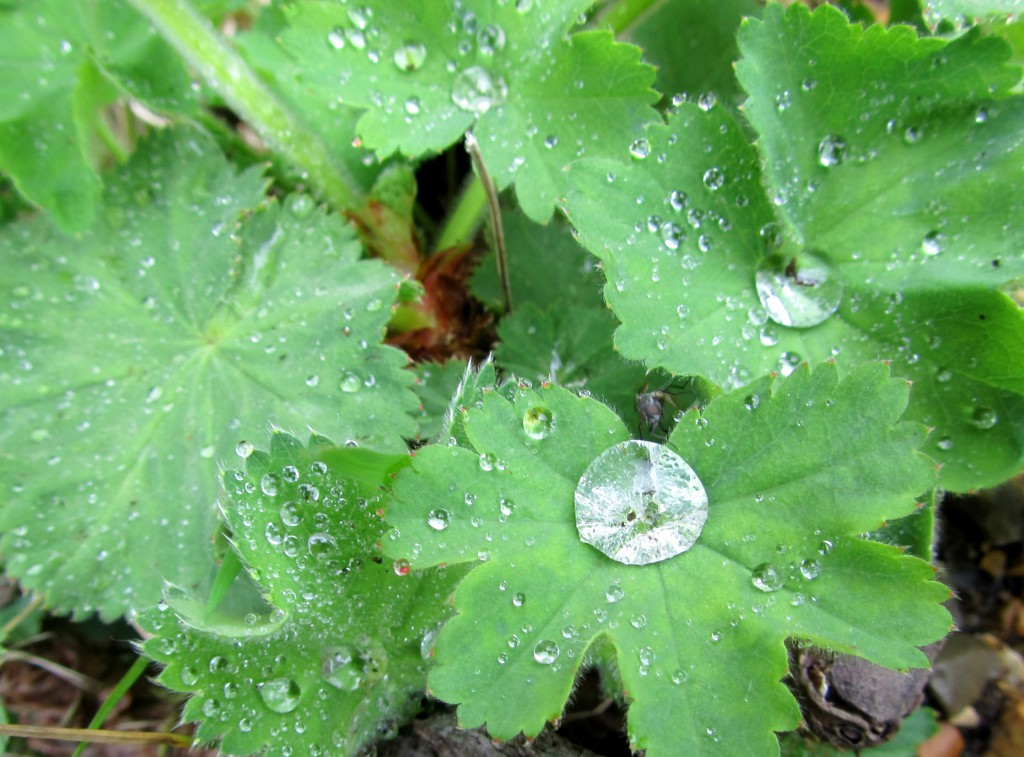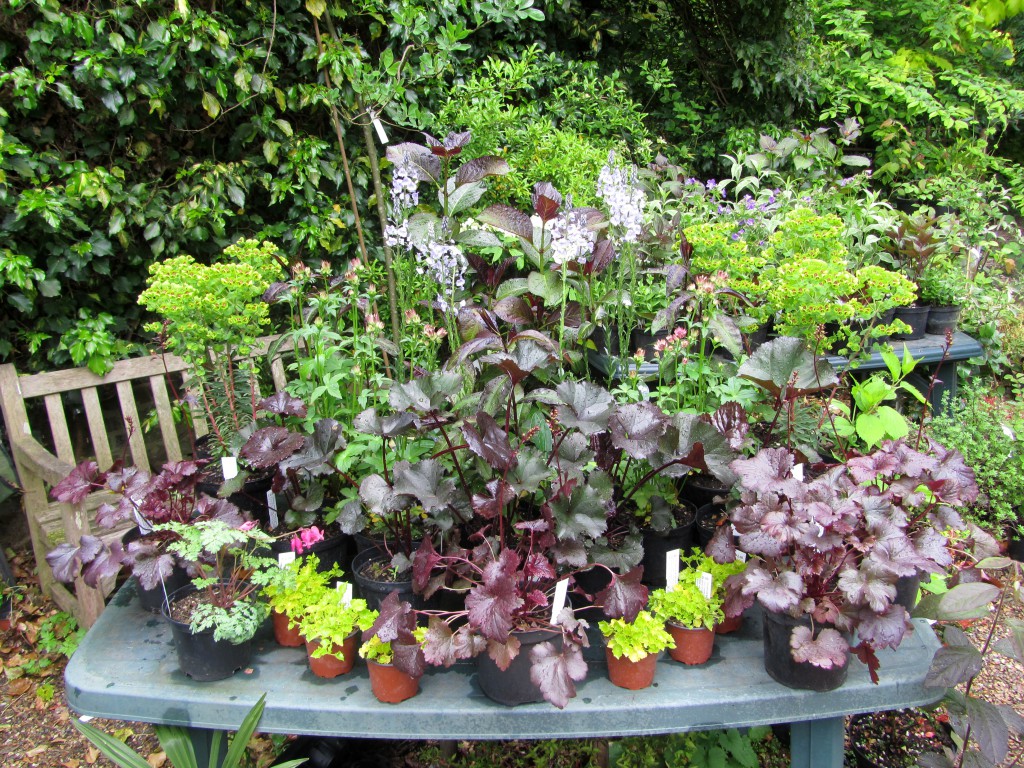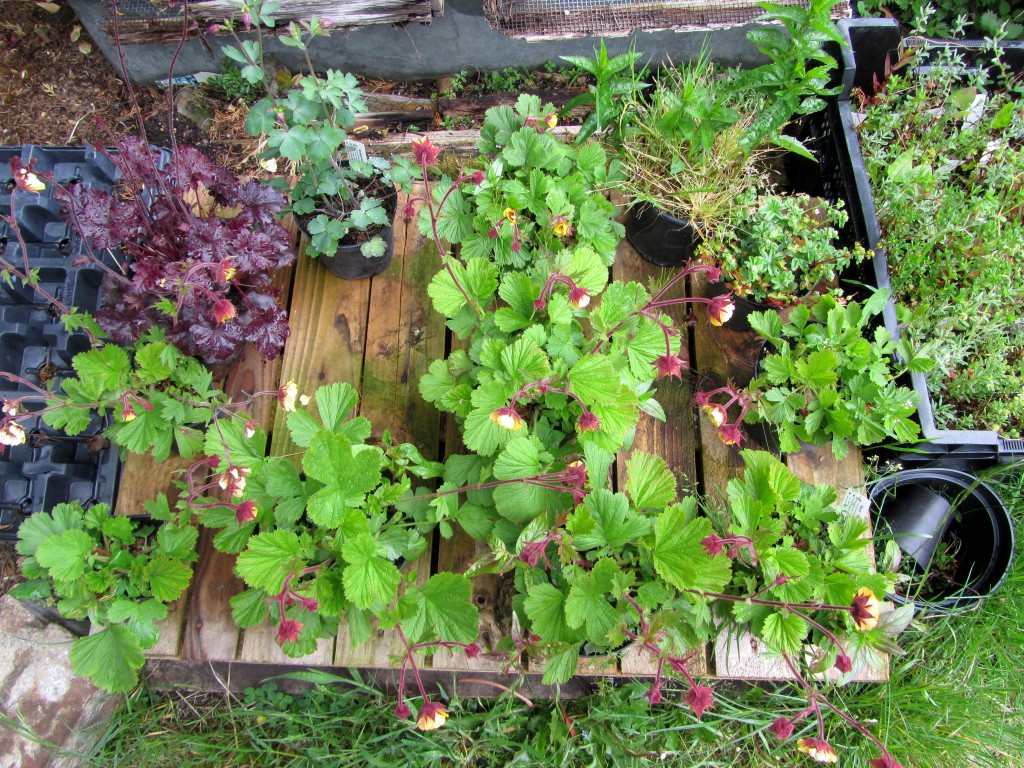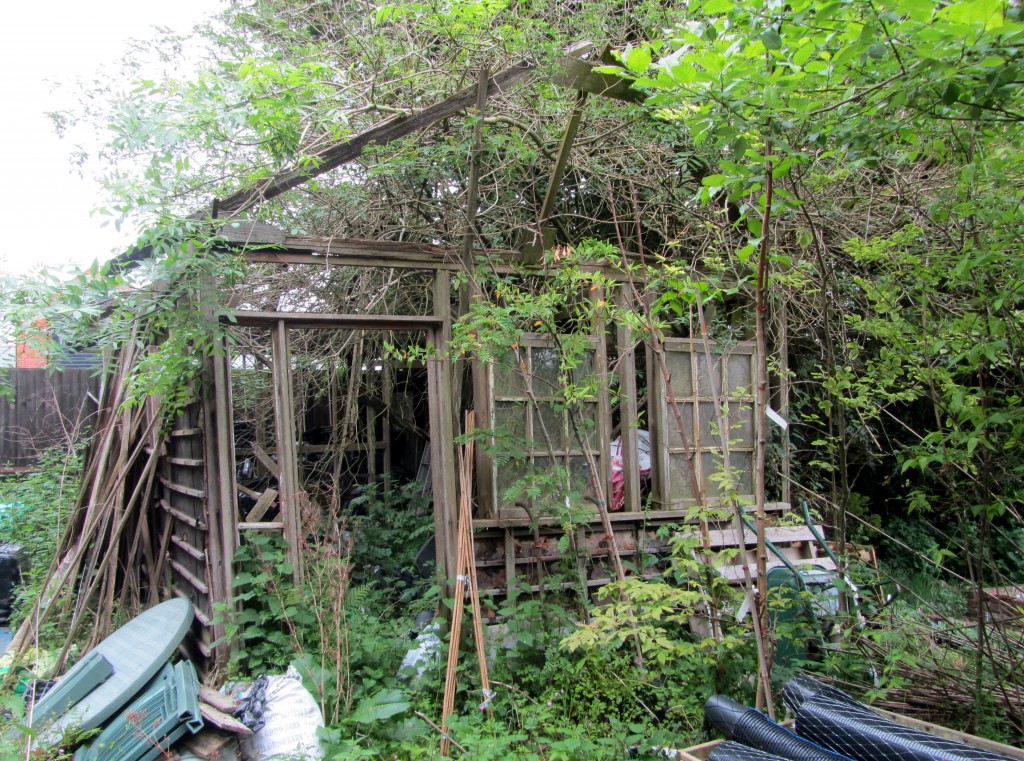 Sanuk is at Little Heath Nursery near Berkhamsted. We stopped off to pay our respects on our way to Frithsden Beeches, just a little further up the road and part of the Ashridge Estate.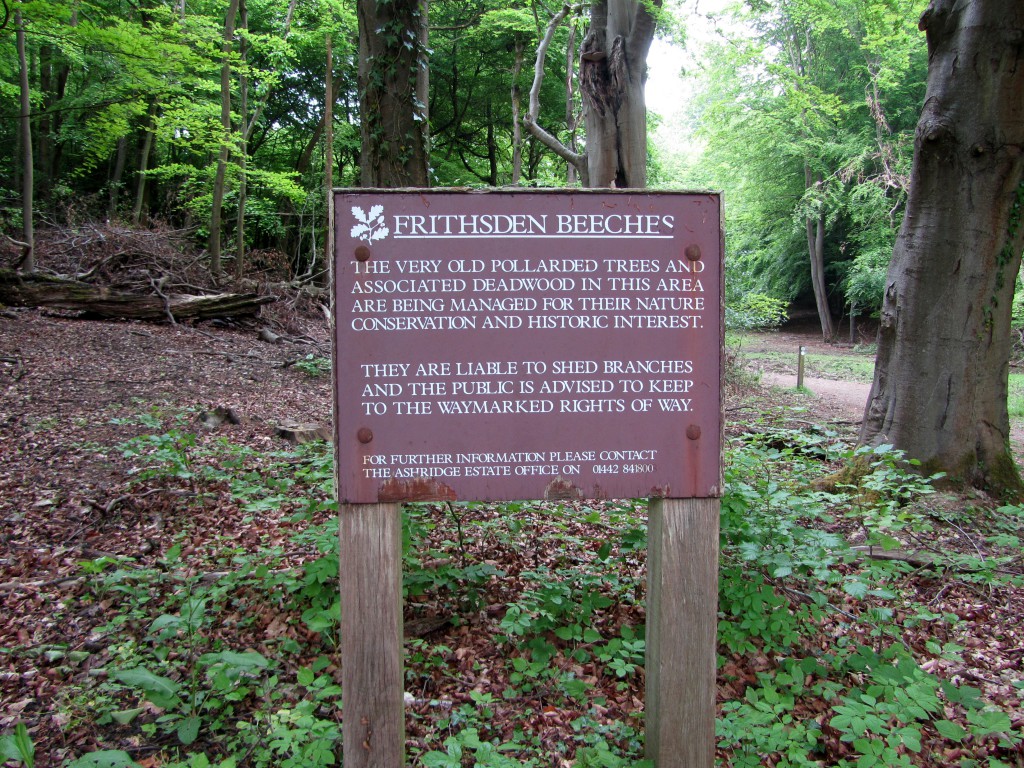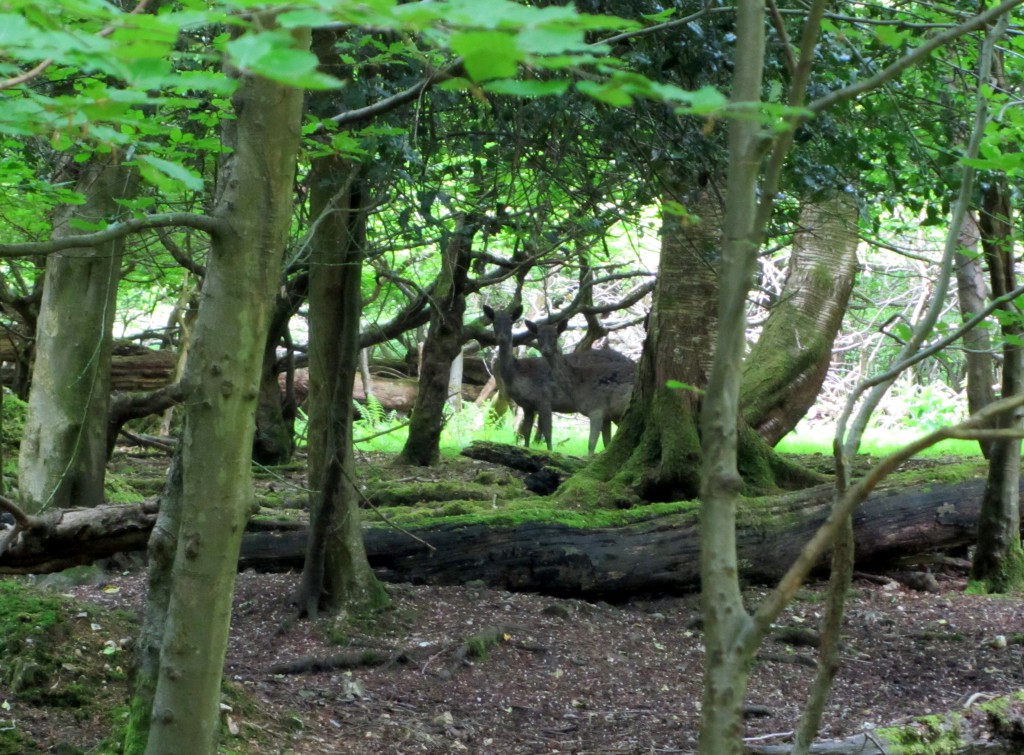 Our passage through the woods didn't go unnoticed.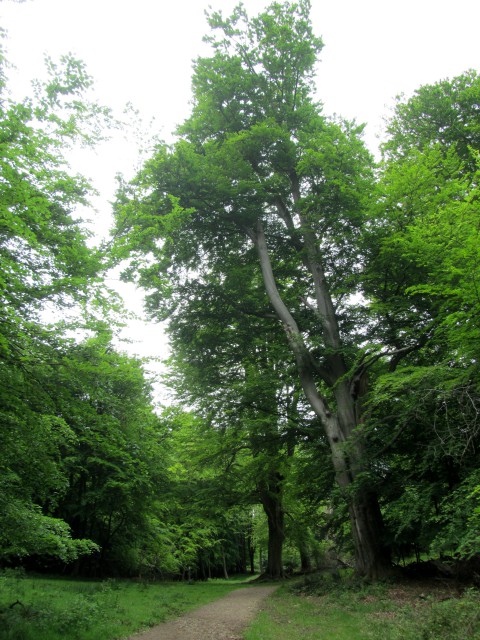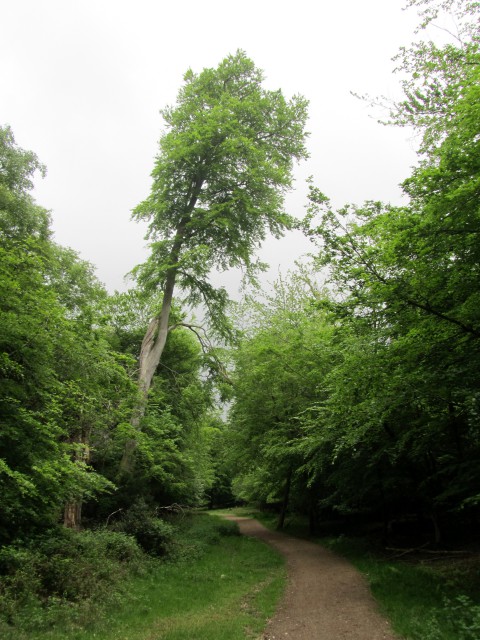 There are some exceptional trees here, great tall ones, fallen ones and some that didn't quite make it.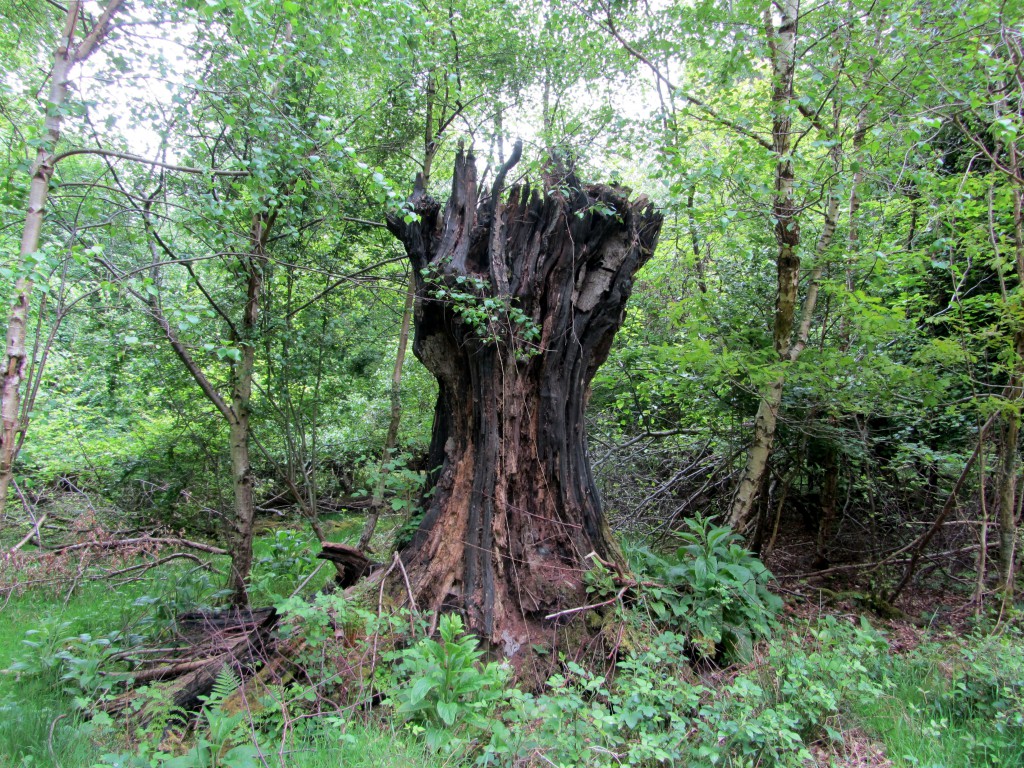 Over the years we've been here many times, usually as part of a circular walk around Ashridge Forest. These following five photos are from a previous visit in October 2011.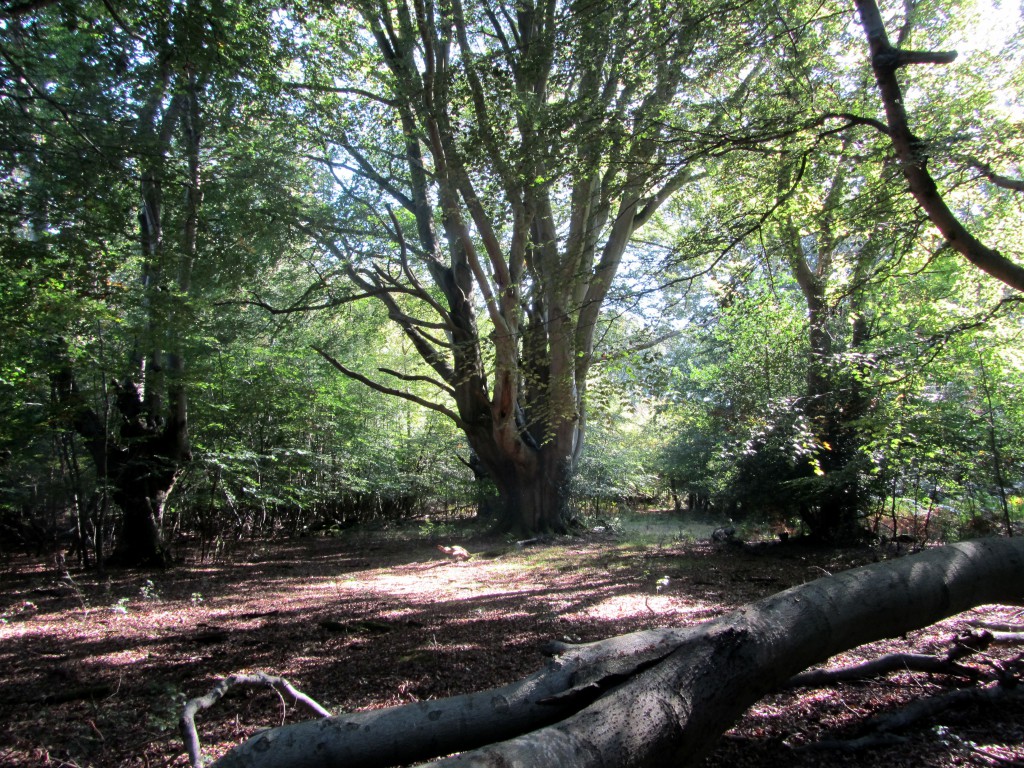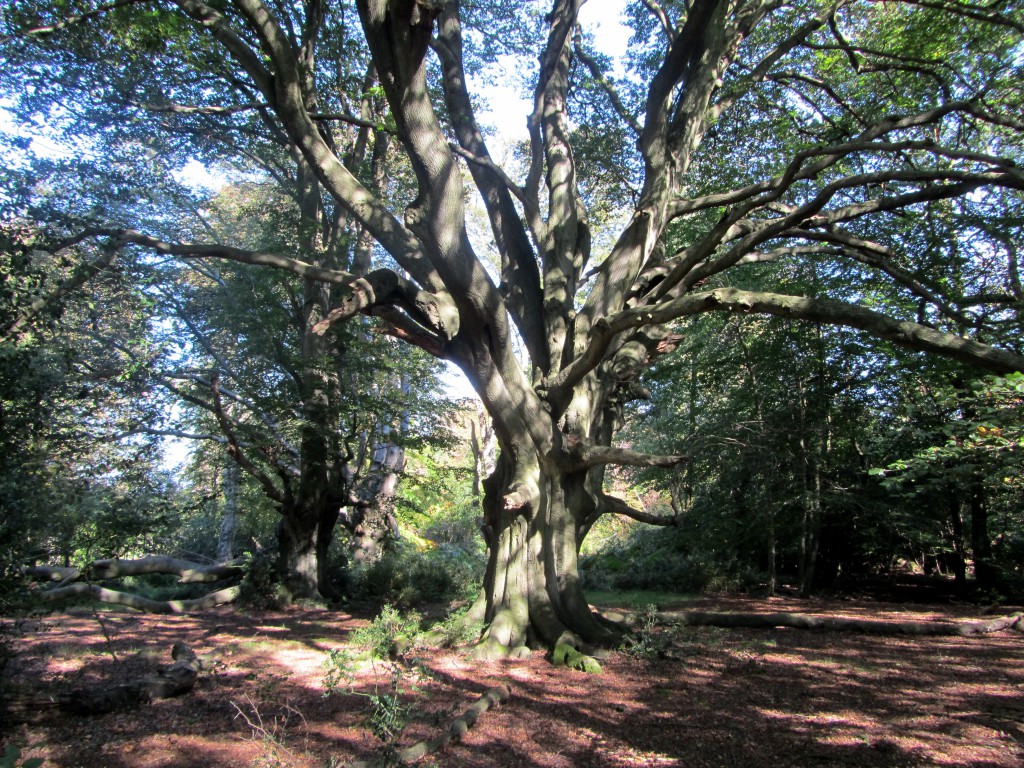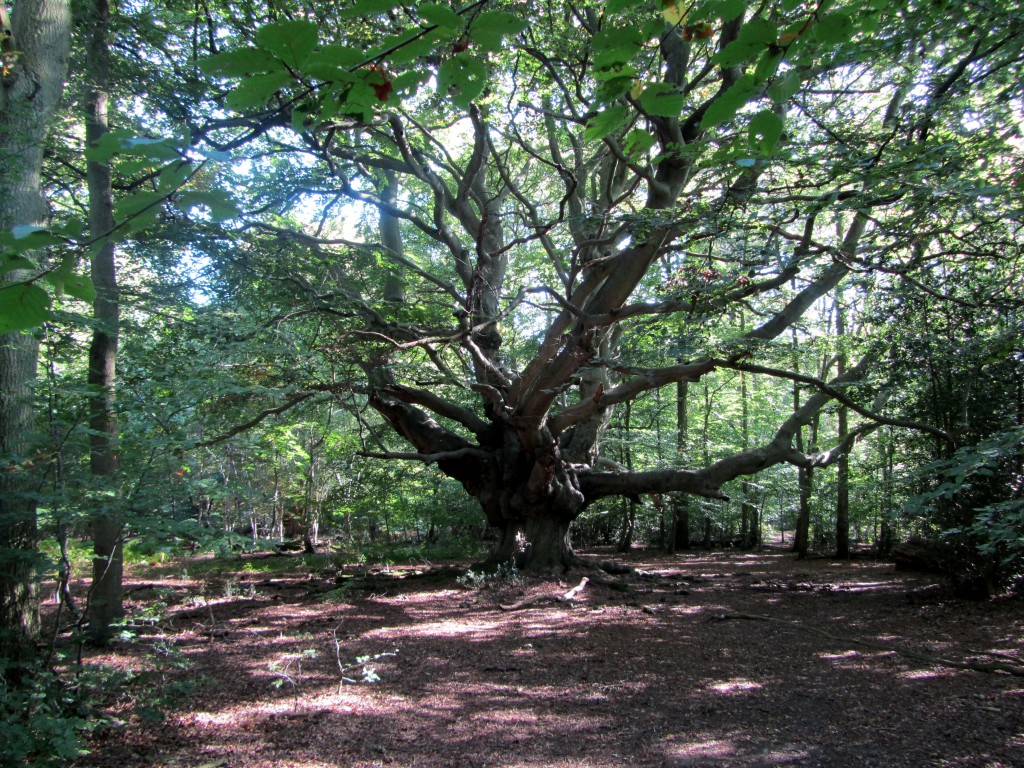 This magnificent beech tree is known as the Queen Beech and she's at least 350 years old. The woods hereabouts are often used as film locations and this particular tree has starred in Jonathan Creek, Sleepy Hollow and Harry Potter, and probably a few more besides. Whenever we're passing it's always a pleasure to call in for an audience with the Queen.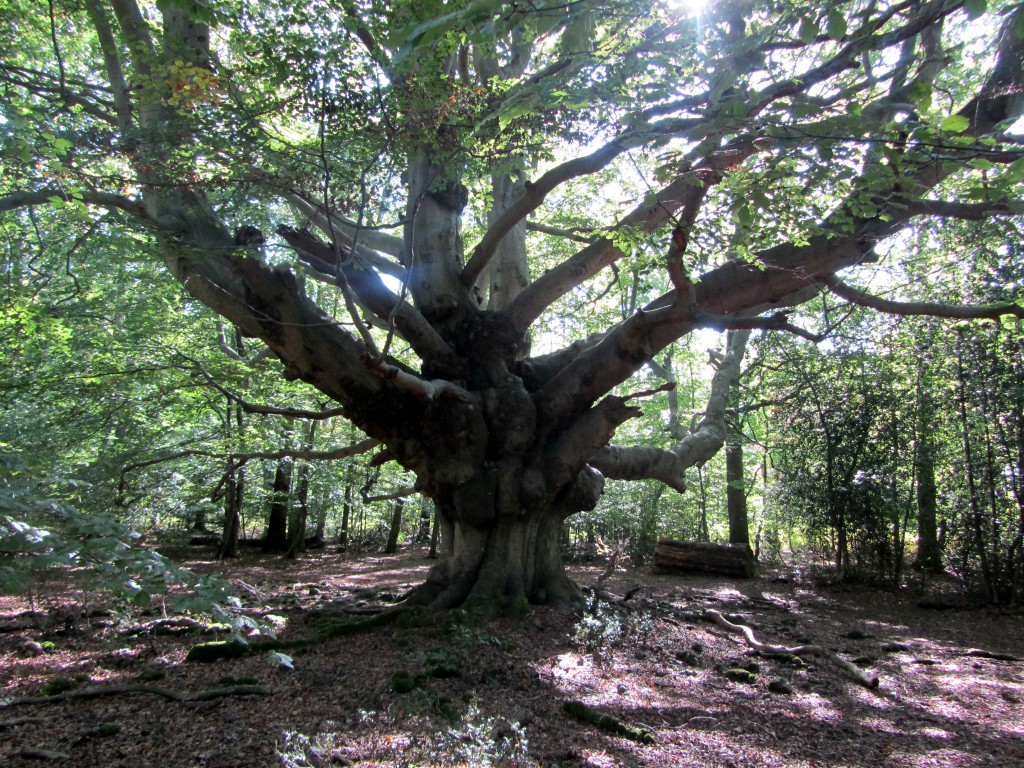 Hunched at the very edge of the wood, just where the Beeches abut onto the open common, it's an antic and indomitable matriarch. I gaze at it, for the umpteenth time. It seems elephantine, an impossible mass for a living thing. It is, I guess, between 350 and 400 years old: two centuries of being repeatedly beheaded for firewood, two more as a picturesque monument. It grew up in the open, unrestricted by other trees, and its long low branches trail out like the arms of a giant squid. Its trunk is vegetable hide, a mass of burrs, bosses, wounds, flutings, folds of scar tissue congealed around the points where the branches were lopped. One storey up there are mosquito pools in forks, old woodpecker holes, generations of graffiti.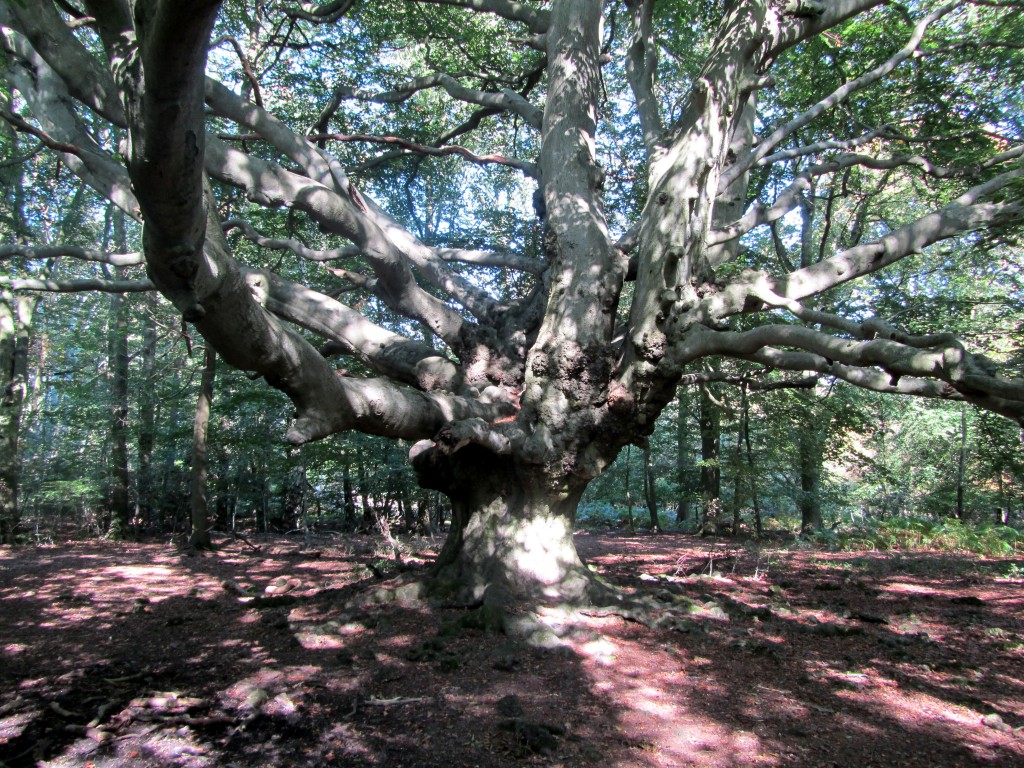 This inspirational tree has long been a favourite of Richard Mabey. The passage quoted above is taken from his wonderful book Beechcombings where it features in a starring role. The book's final chapter is titled Vivat Regina in its honour.
Today we approached from a different direction to usual, by a different route passing unusual trees, by a way we'd not come before and without a map we were perhaps more alert than usual, on the lookout for familiar details in the ever changing undergrowth. But just as we began to recognise the Queen's neighbours we were disoriented and surprised by her absence.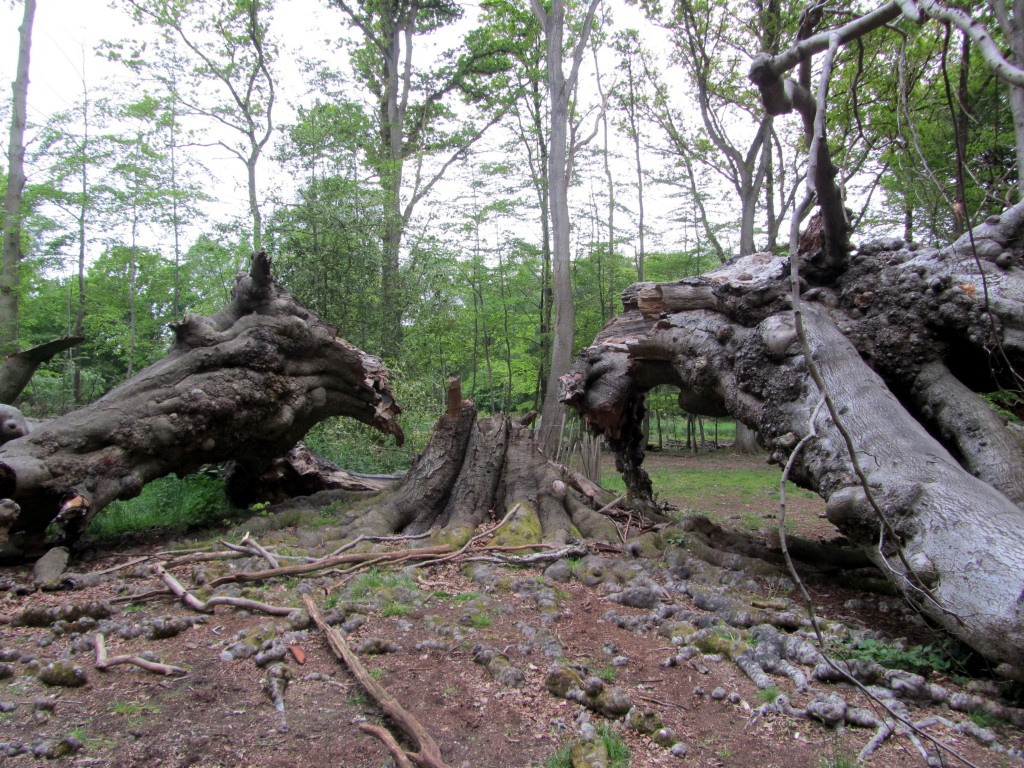 It took us a few moments to register that this broken ruin is the same tree. What was once a living, breathing, sheltering being has suddenly collapsed under the weight of its own great welcoming limbs. It's such a shock, it takes my breath away. I'm always surprised by the sight of this tree but never so much as today. I remember a line by Yeats …Things fall apart; the centre cannot hold…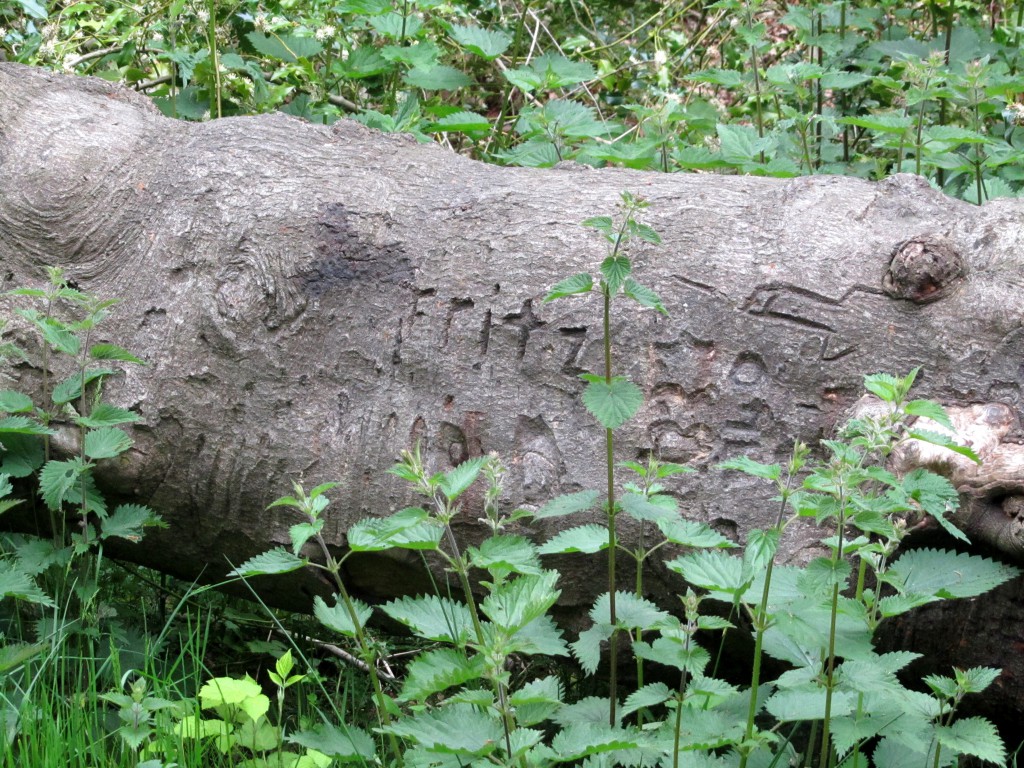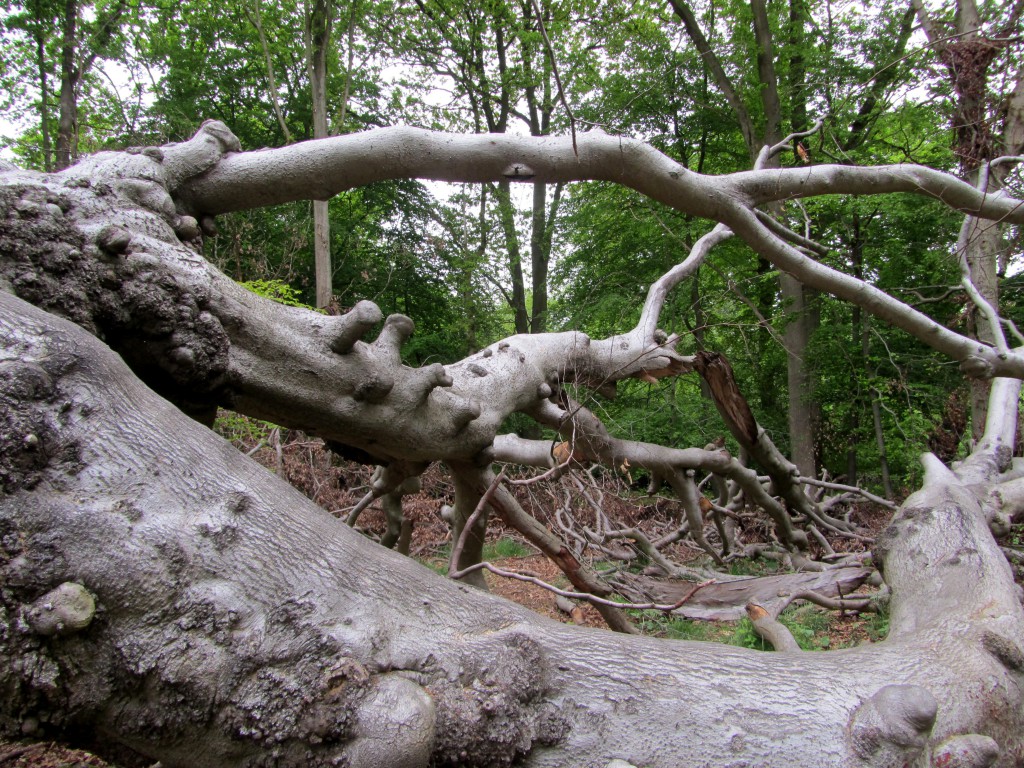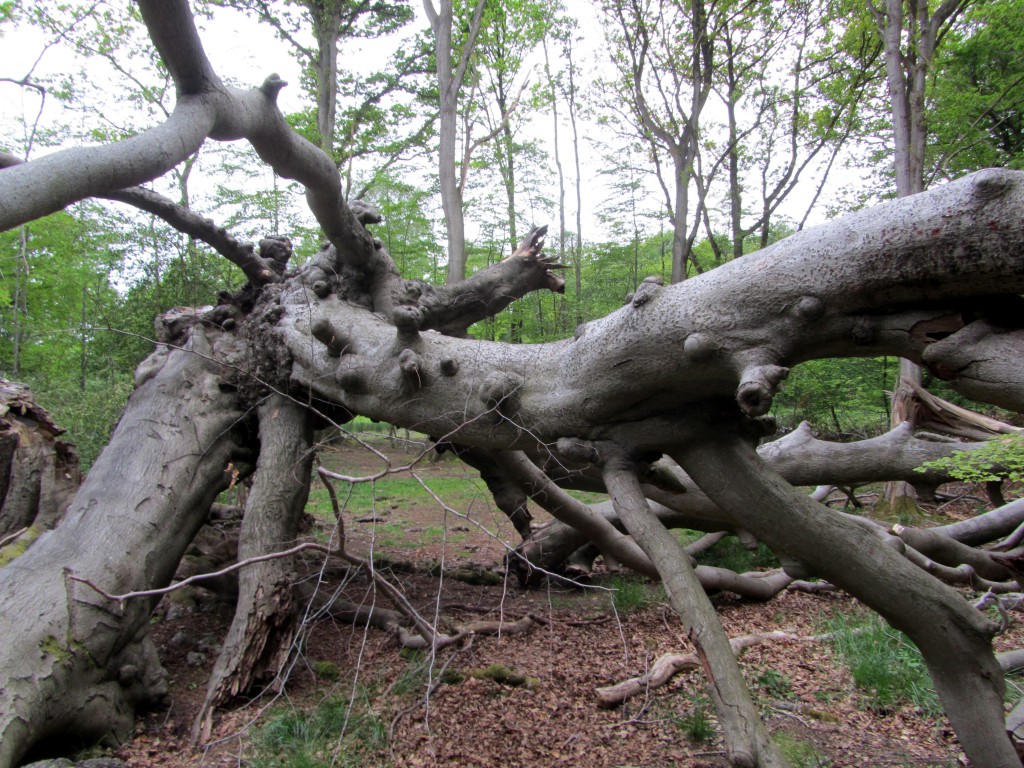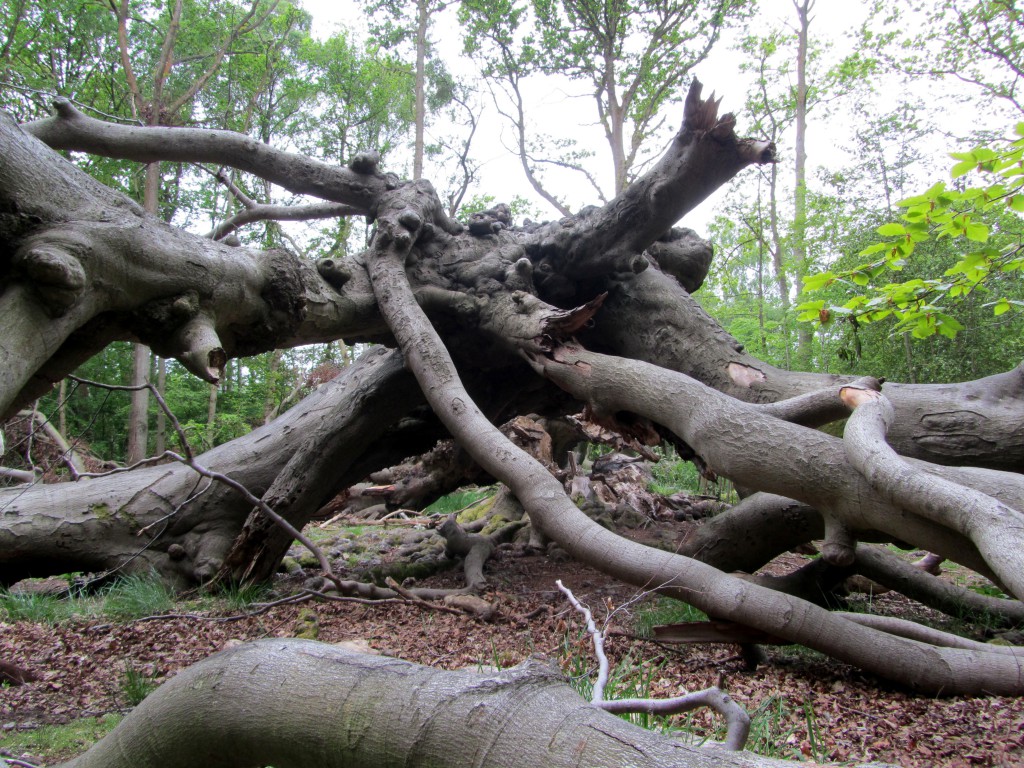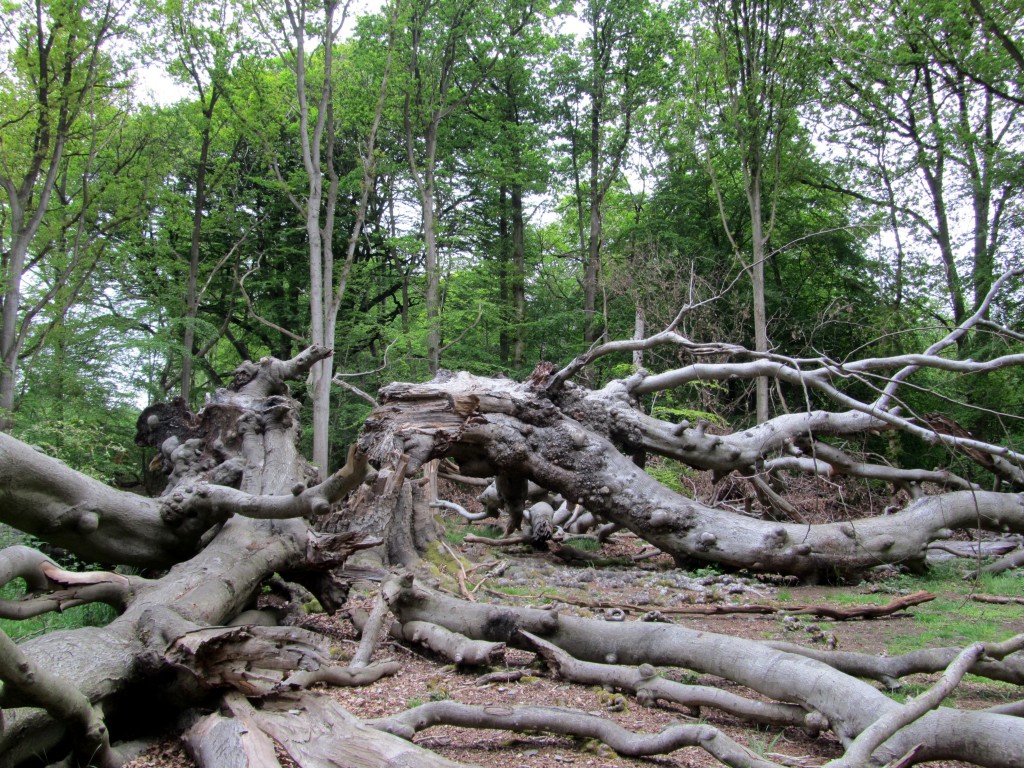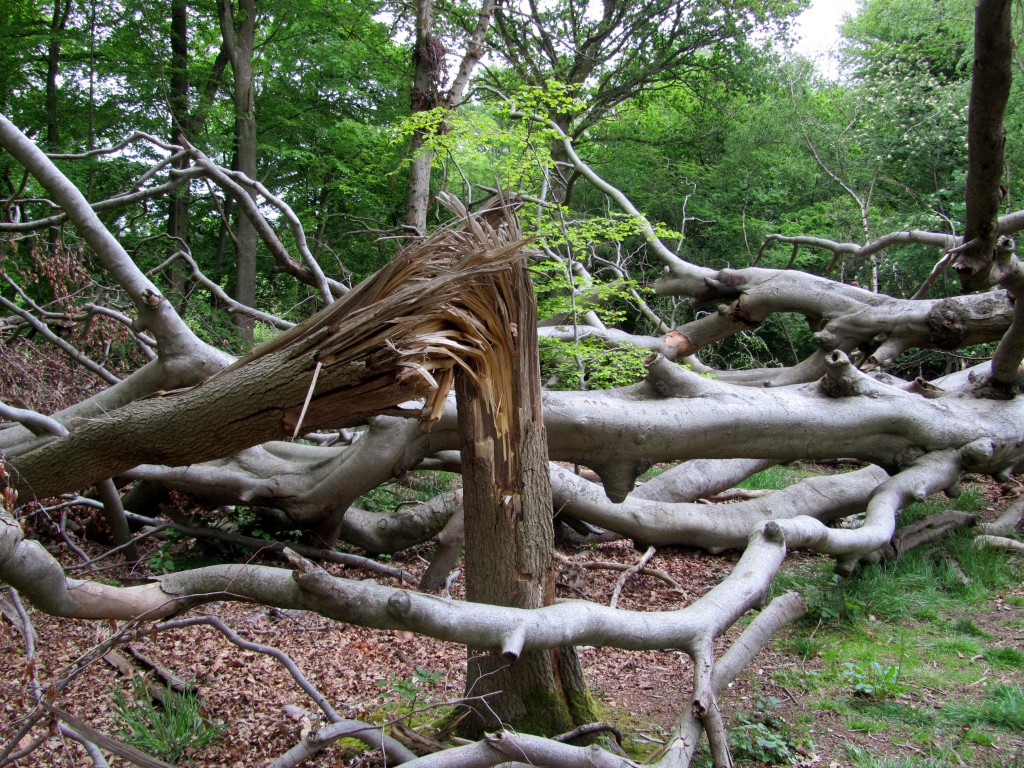 We'd come here to get the Queen's blessing, to stand under her green dappled cloak and take a few transcendental photos. That was the promise. Inside… it's a veil of translucent leaves exchanging breaths with me. It's good for the soul. But instead we're scrambling through the wreckage, learning about tree entropy and the inevitability of disintegration.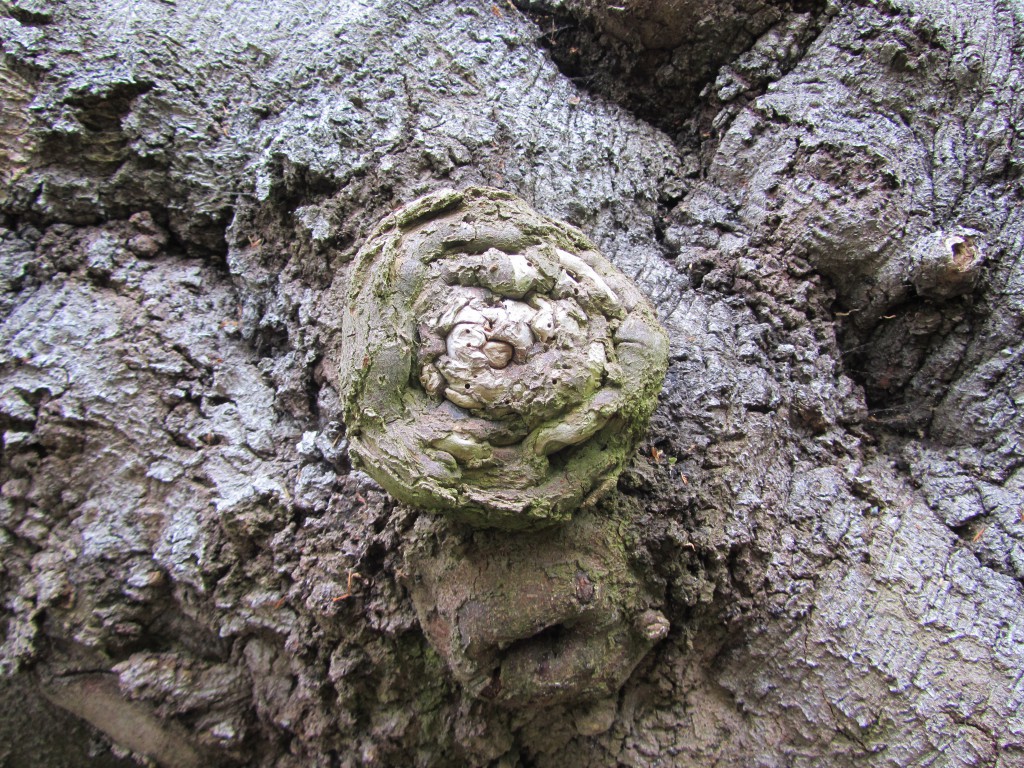 It's a slow motion explosion, energy expended over centuries, from seed to sky now back to earth.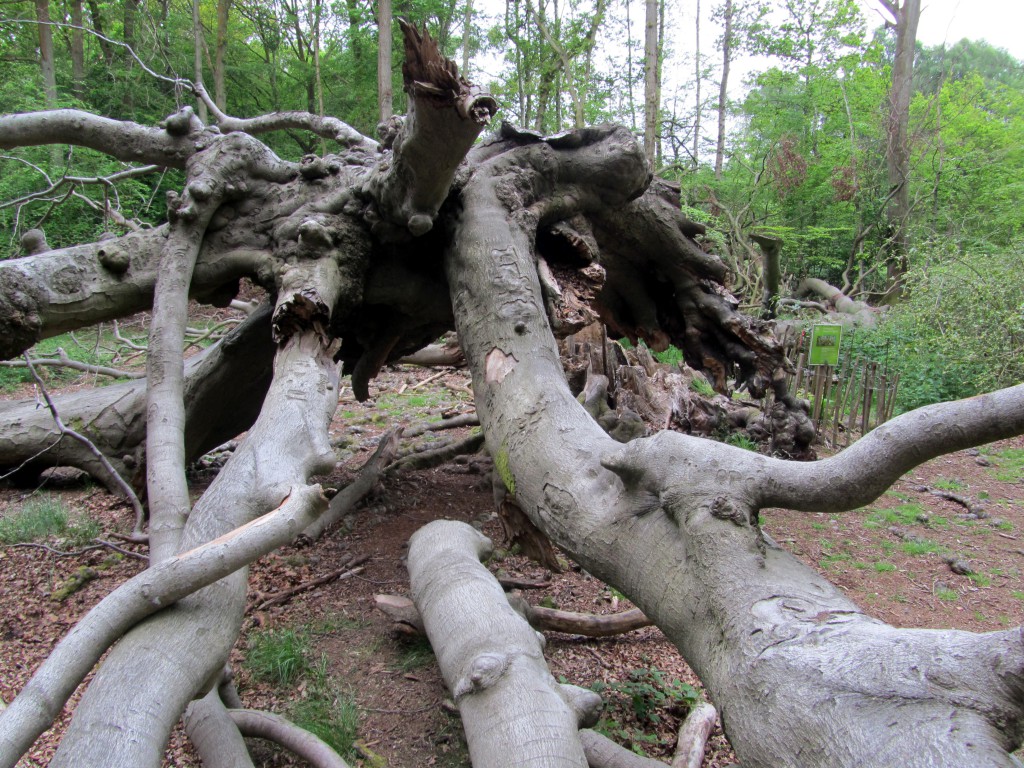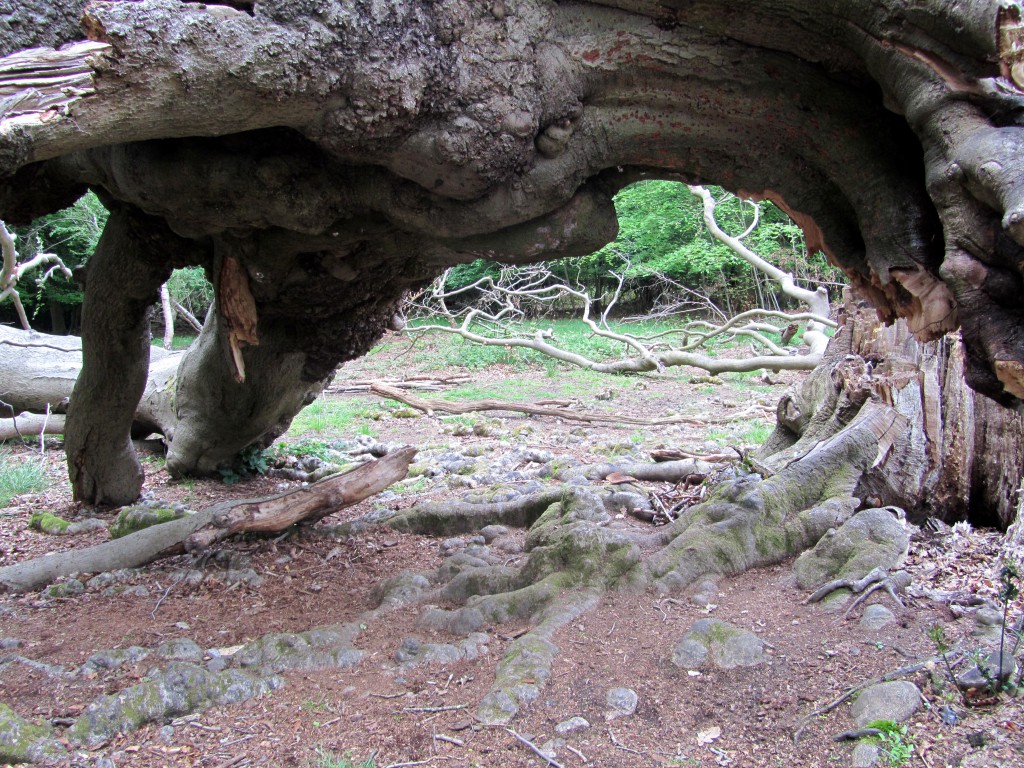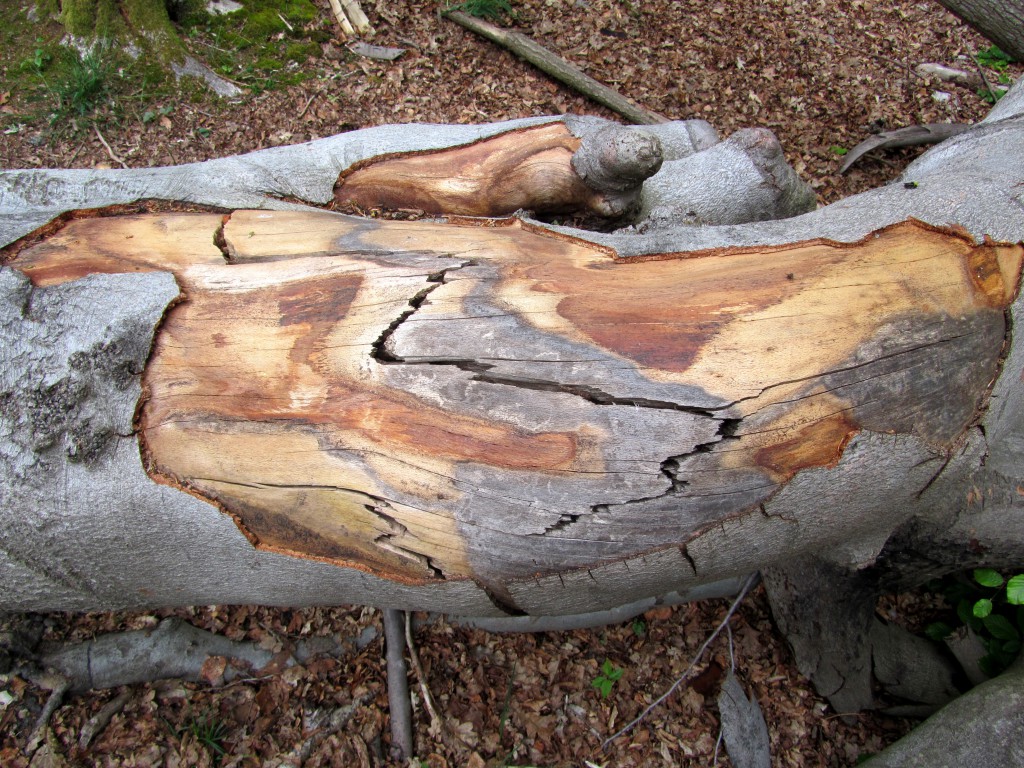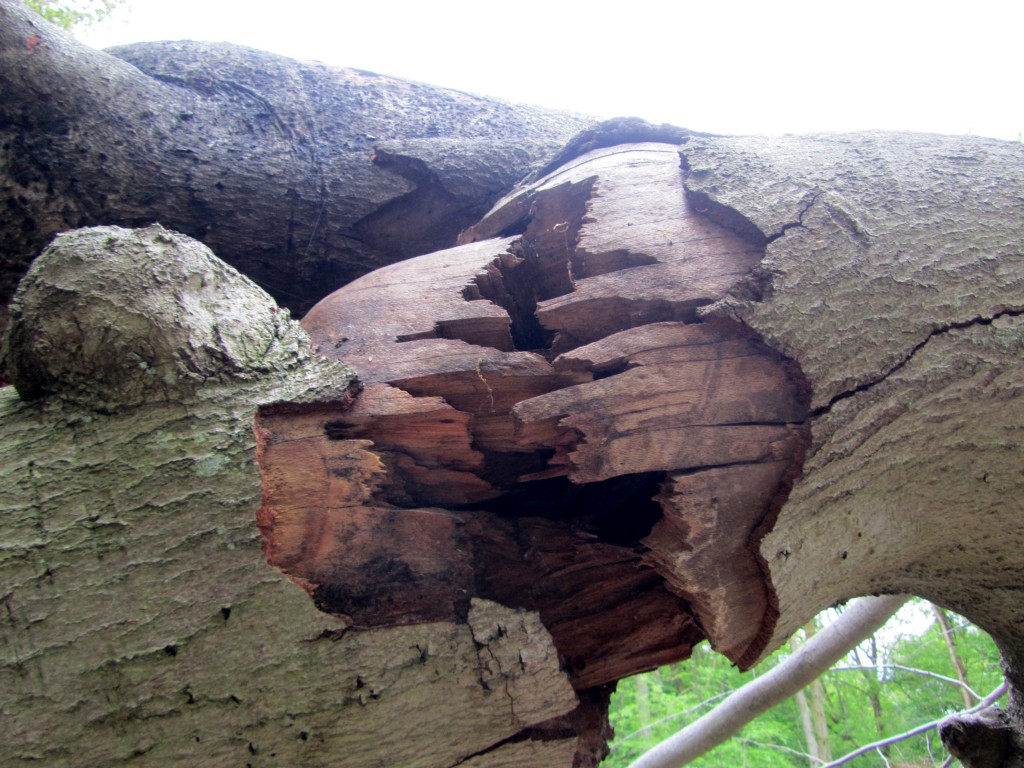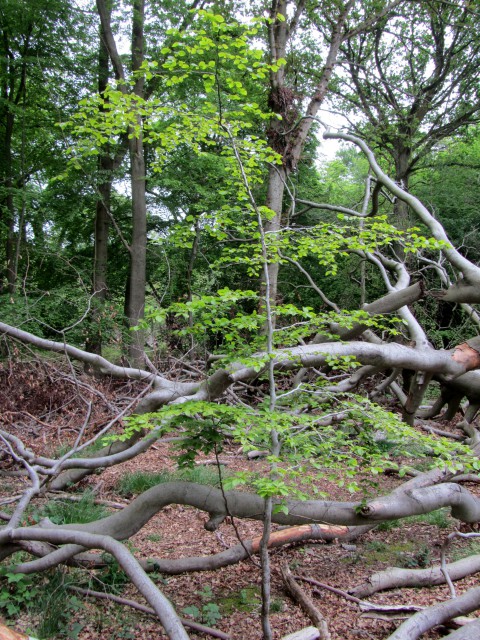 Then amidst all the debris there's a sign of life. A bright new beechling, straight as a pole, springs from the old tree to continue the line. We give her our blessing and hope to return in 350 years.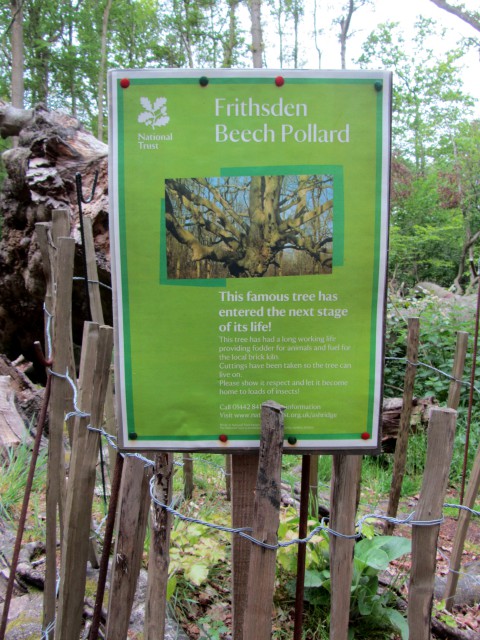 Frithsden Beech Pollard. This famous tree has entered the next stage of its life! This tree has had a long working life providing fodder for animals and fuel for the local brick kiln. Cuttings have been taken so the tree can live on. Please show it respect and let it become home to loads of insects!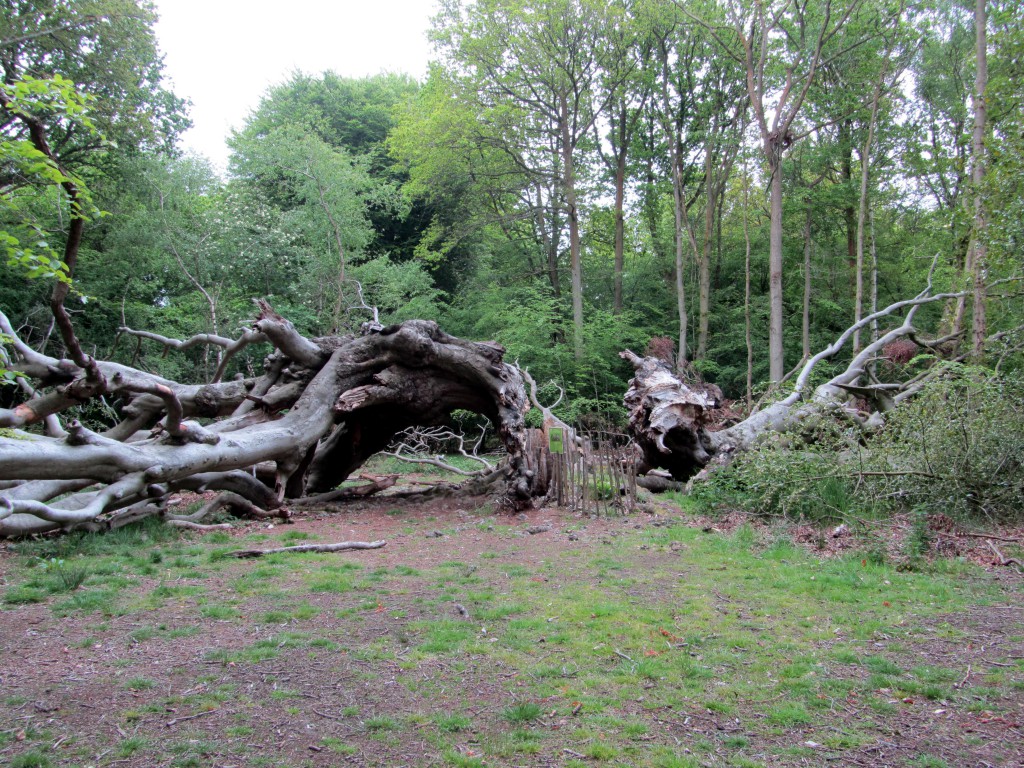 ※
Later that same day we sat down at home to watch a movie. There were a few to choose from but, considering the day we'd had, Into The Woods seemed the most appropriate. I wouldn't usually go for a Disney film, nor a Sondheim musical, but pretty soon I was entranced.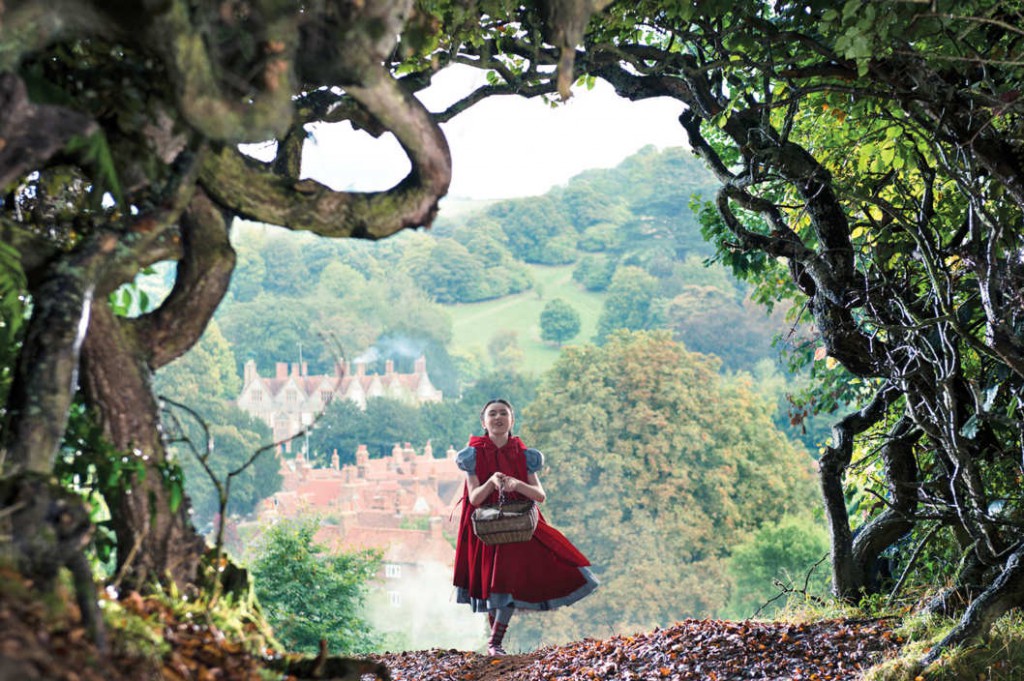 Little Red Riding Hood, Cinderella, Jack & the Beanstalk and Rapunzel all find their paths crossed and entangled in the woods, they wander into each others' stories and they sing each others' songs.
And then suddenly there it is, the Queen Beech and Jack climbing it like it's a beanstalk.
※
But now that big tall lady giant's fallen back down to earth. Here's a last look in all her glory.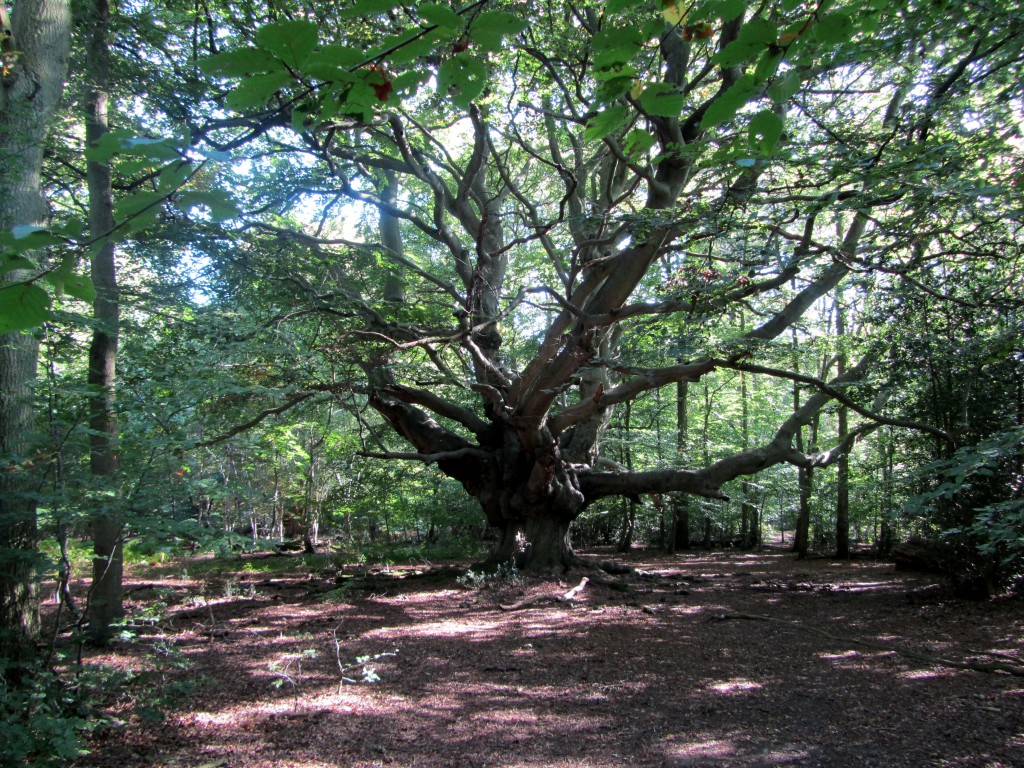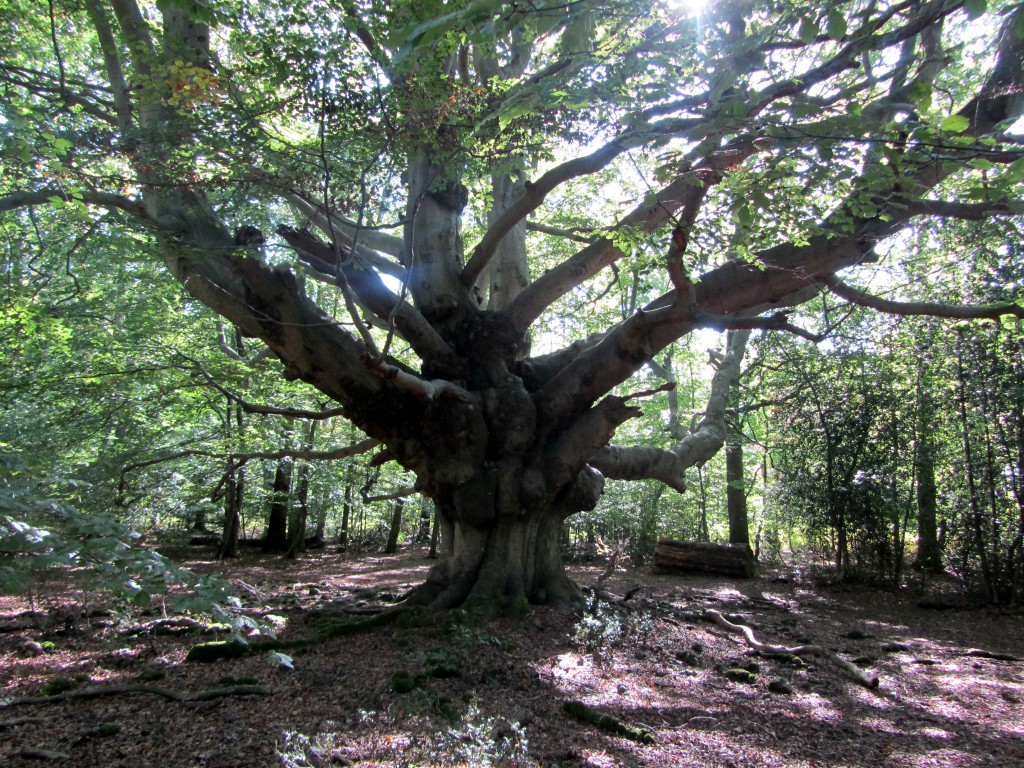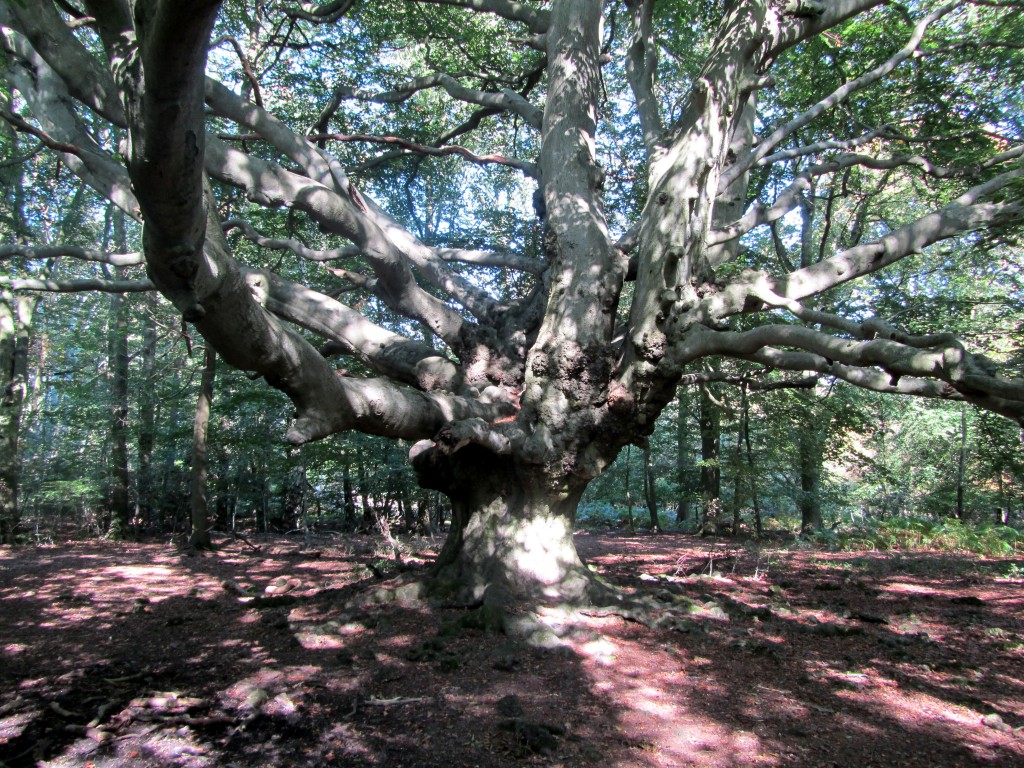 As we walked around it seemed to be dancing, searching for the light, and as it did so it made a safe arbour, a sacred bower, a natural chapel; a space more spiritual than any church.
Ancient Trees / Frithsden Beeches / Richard Mabey
※
PS: November 7, 2015 and there's another tribute to this great tree by Richard Mabey in this week's New Statesman, with a very familiar photo!