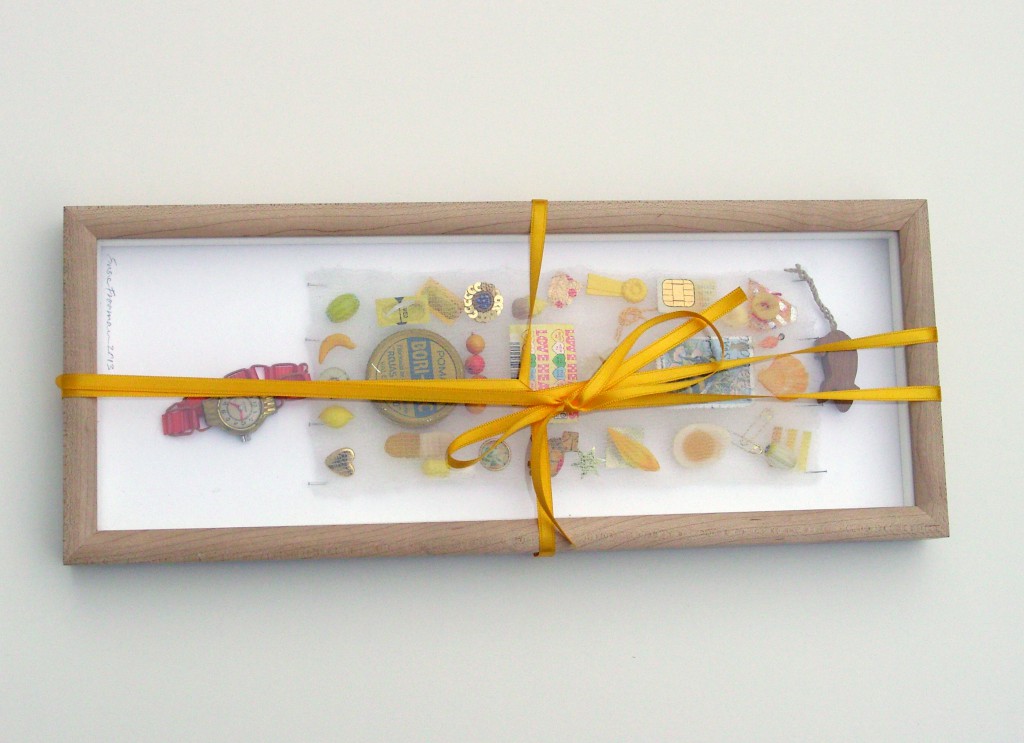 Susie Freeman brought us a few more pieces of work, just in time for Christmas. This one is already gift wrapped. Is the yellow ribbon significant? Is it part of the artwork? Not really. Susie opened the frame to swap its contents then couldn't close it securely, so she tied it together. I like it. Maybe we should adopt this method of framing.

Here it is in all its glory, without frame and without ribbon, and here it is in close-up…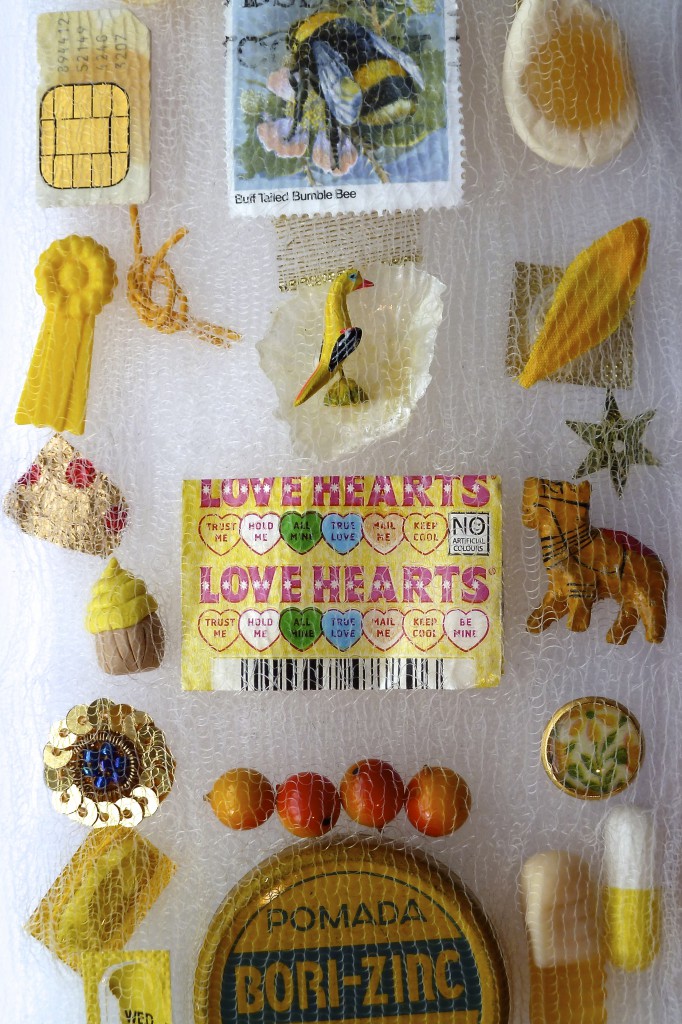 It's called Buff Tailed after the stamp, but I can't help thinking Tie A Yellow Ribbon Round The Buff Tailed Bee.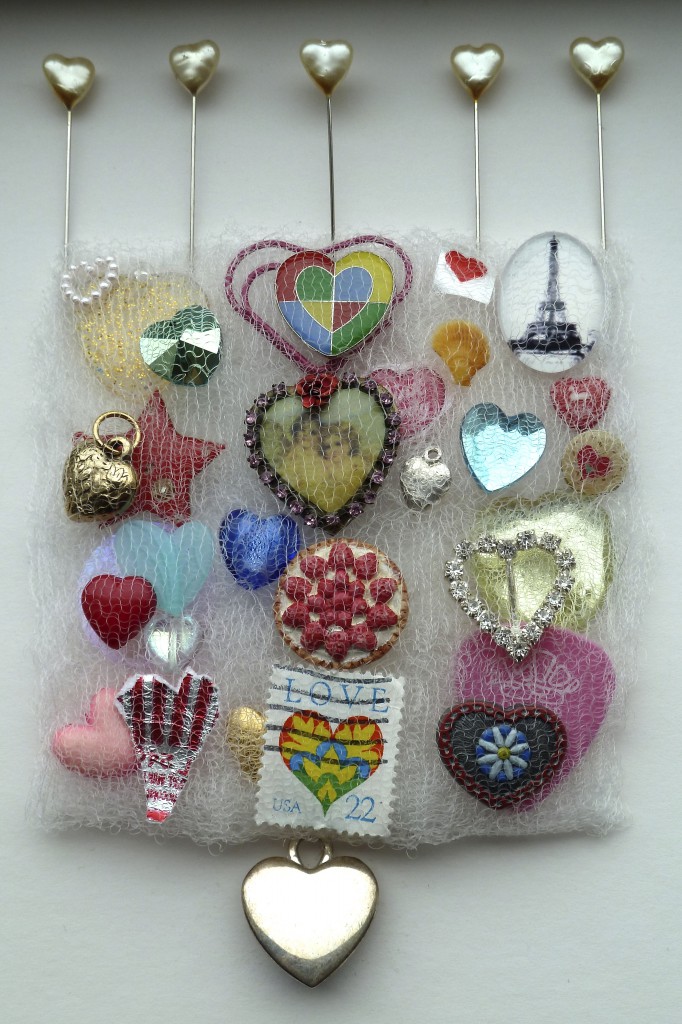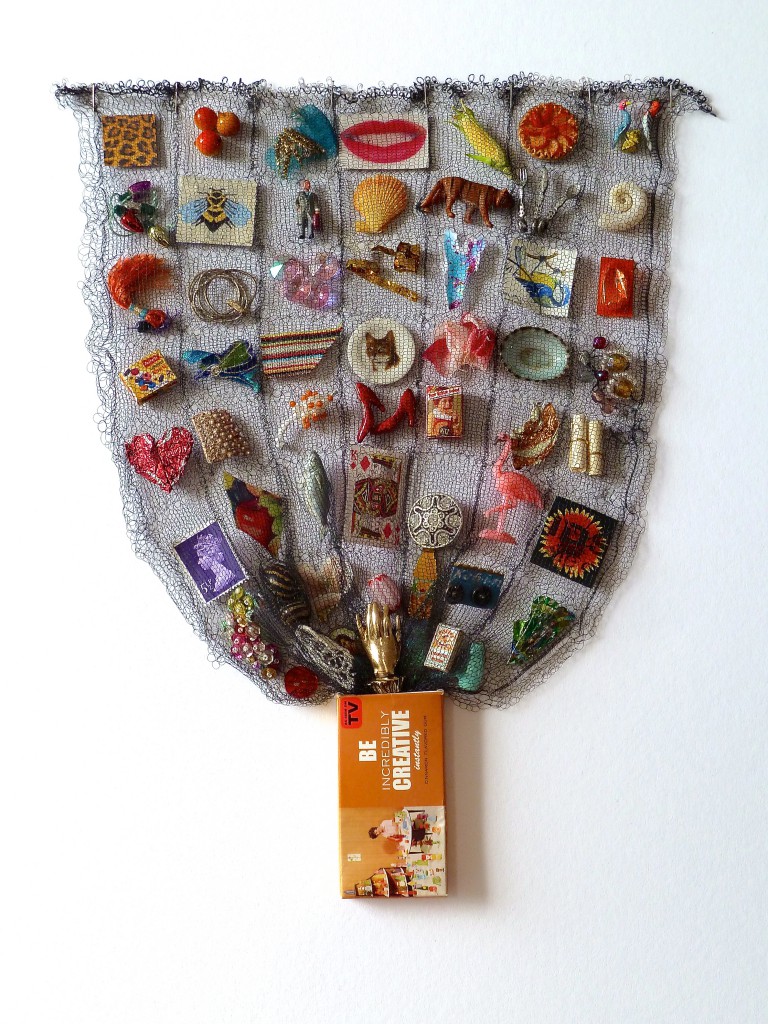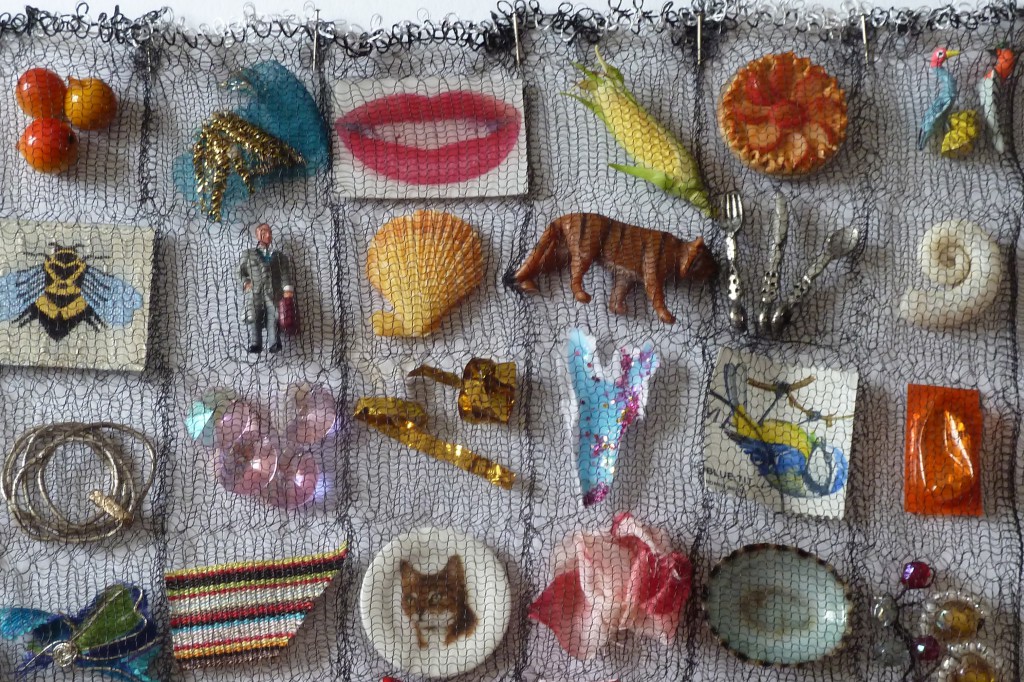 Many of these new arrivals are composed from the ingredients of Susie's earlier giclée print Compass.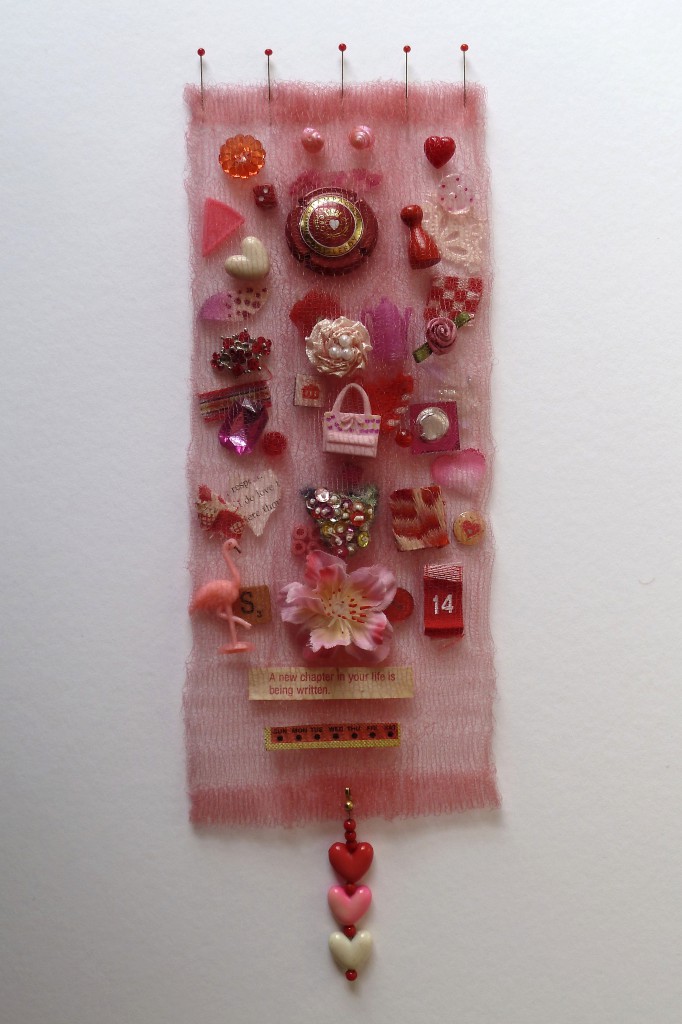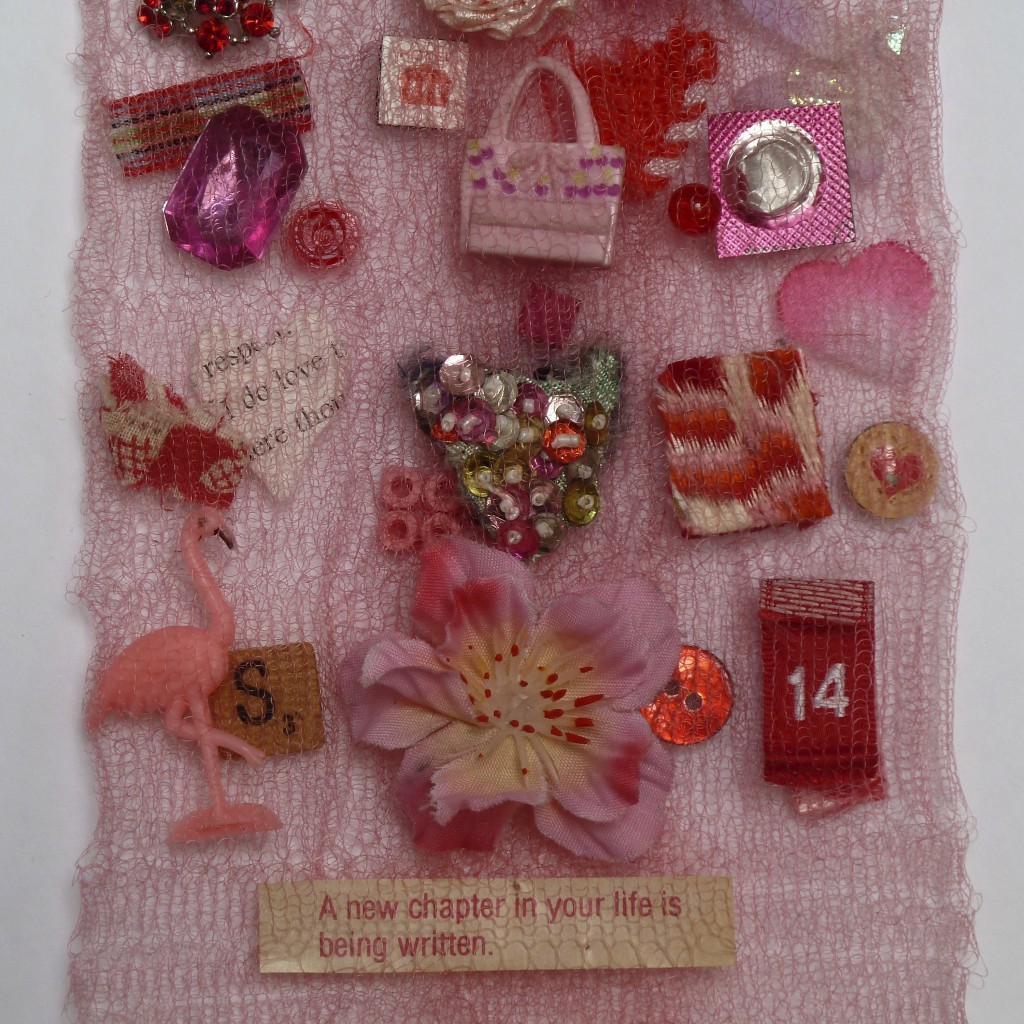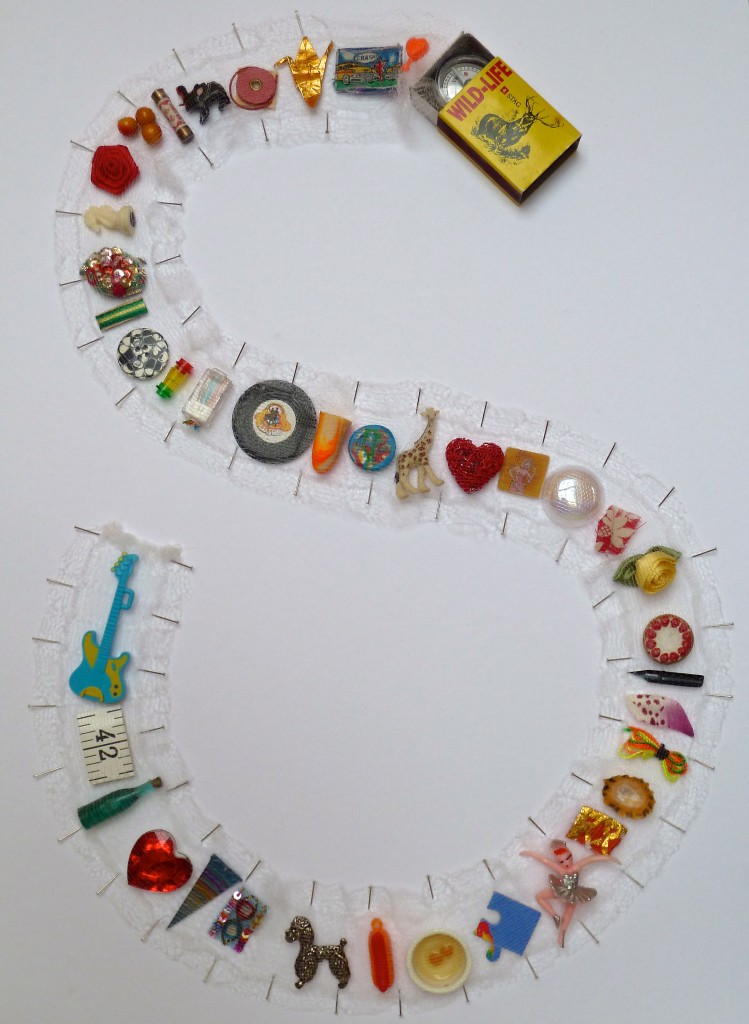 The eponymous compass can now be discovered in this piece titled Stag after the matchbox at the top.
For more details of Susie's work please see The Rowley Gallery and also Frames Of Reference.