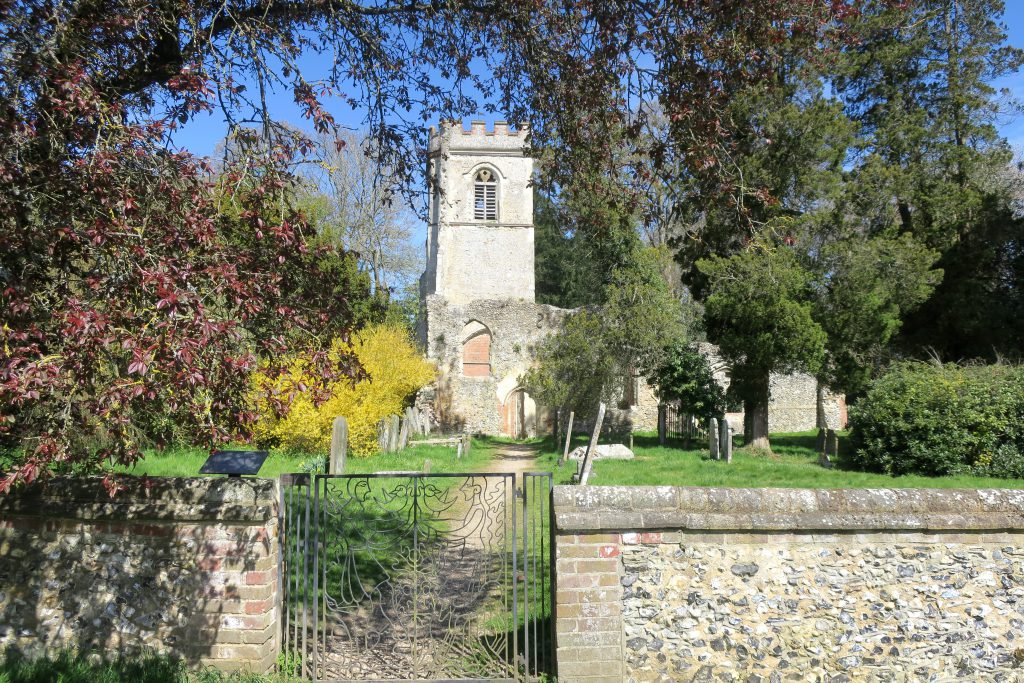 Earlier this year (it was April, a week after we'd walked from Aspenden), and a walk that went unrecorded, in waybegone daze, that seems more like eight years ago now than just eight months. How can one year feel like so many more? We'd returned to Ayot St Lawrence again, but this time we'd been spun off in a different direction to last time.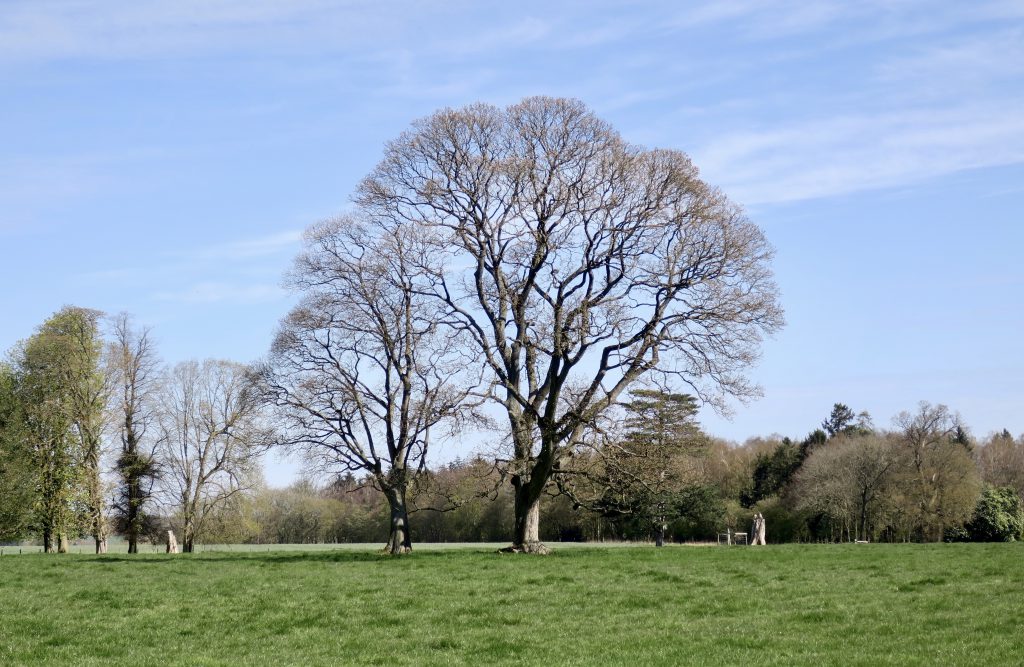 The twogetherness trees, still without leaves in April, like now in December. So long to wait for the green to return.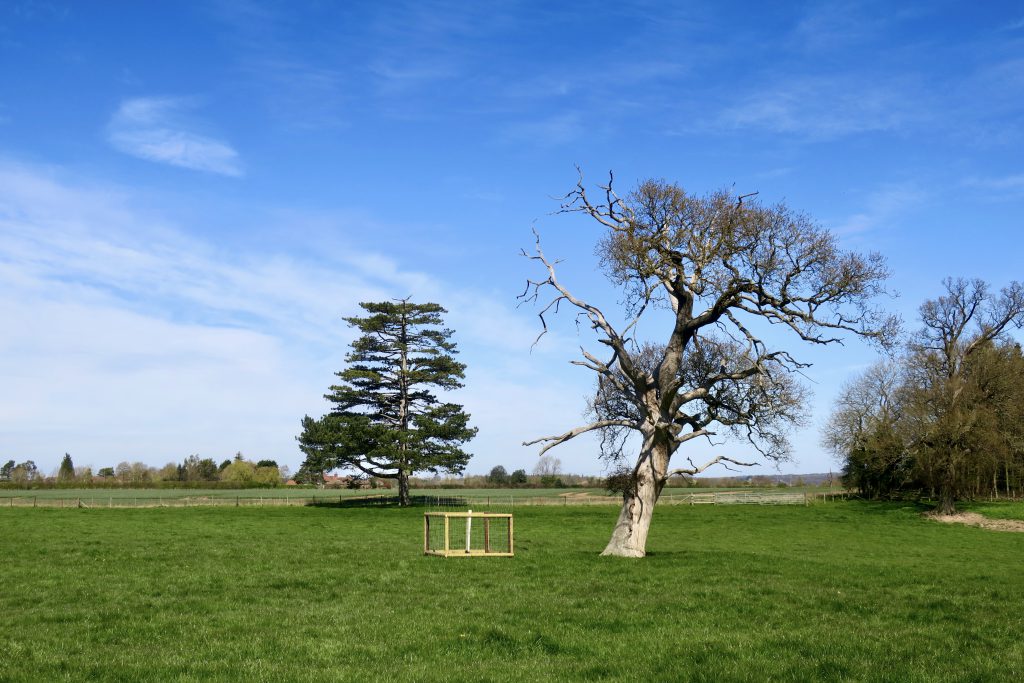 A trio of trees, or the three ages of trees.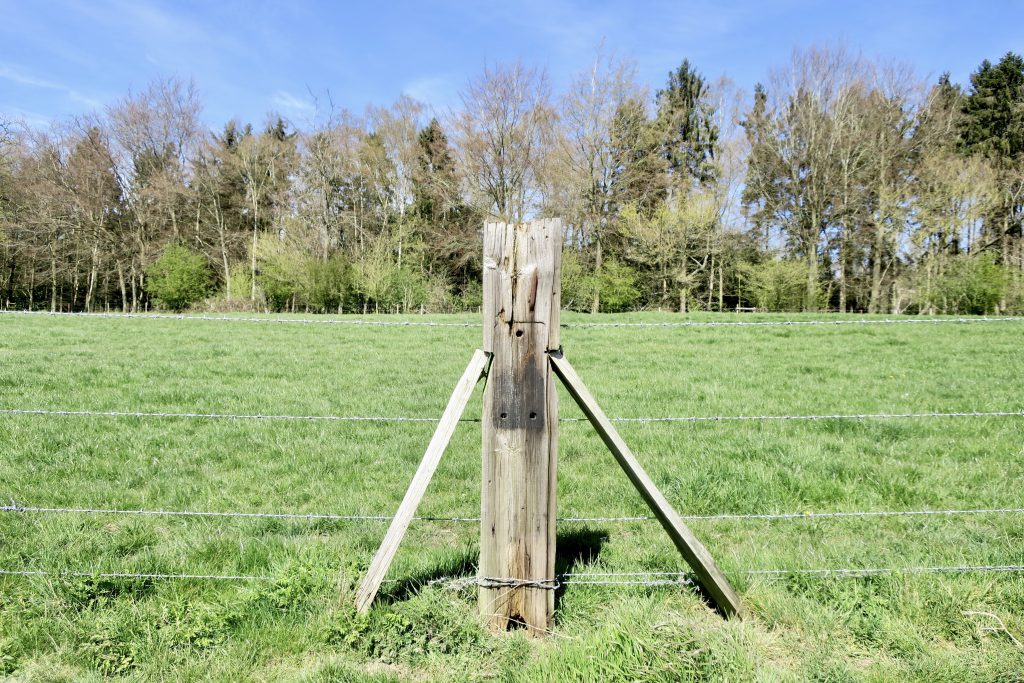 Fencepost tripod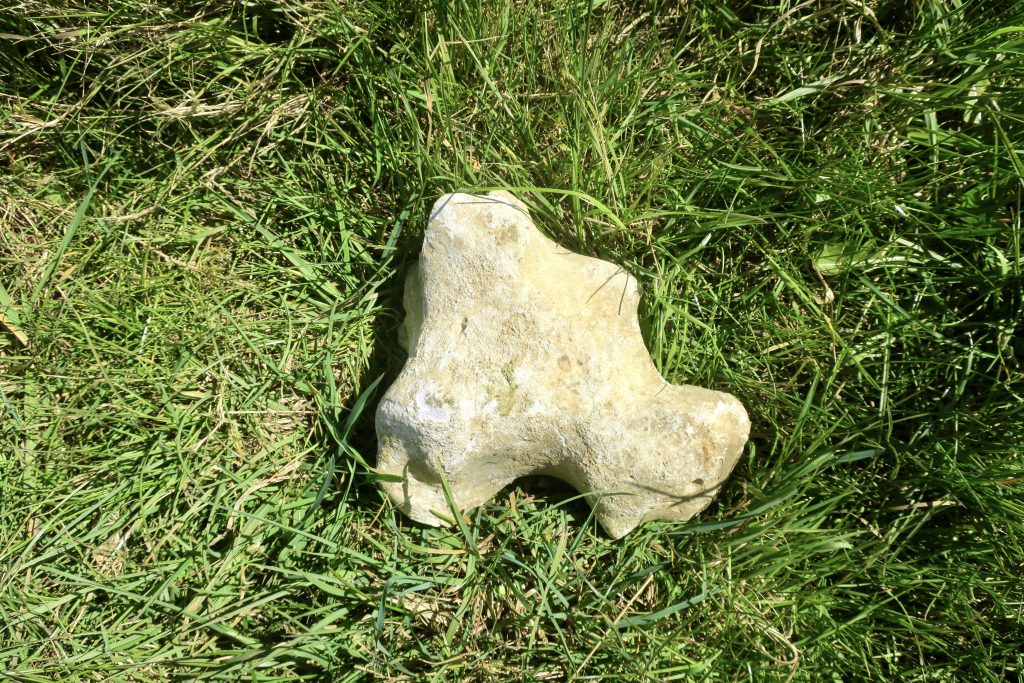 A tricorn flint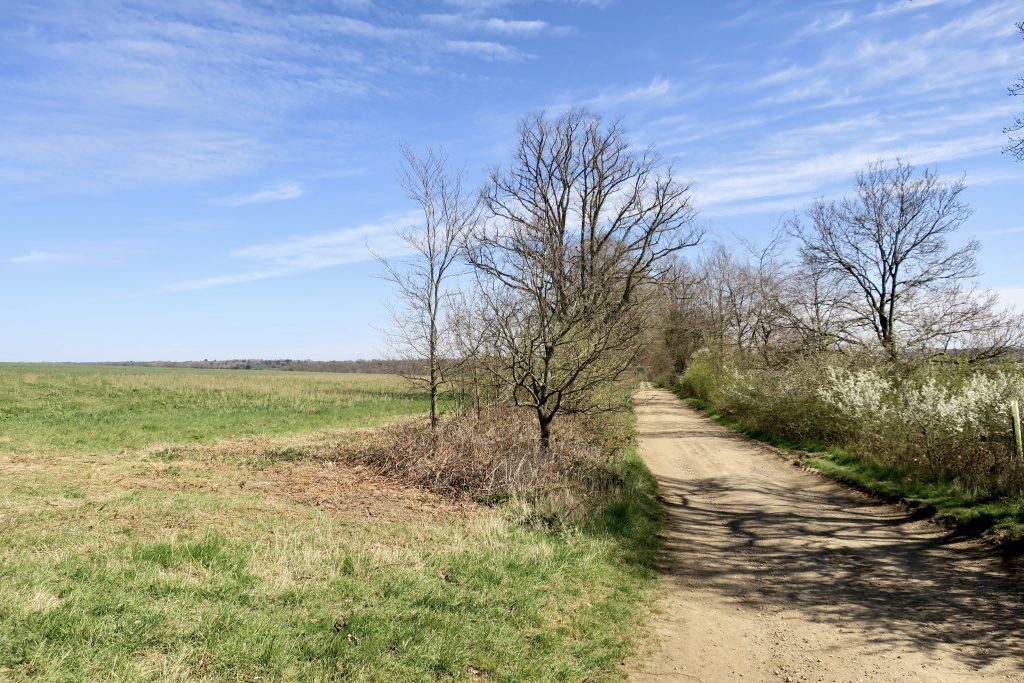 The path led us from Ayot St Lawrence along the Hertfordshire Way beside Brimstone Wood and down to Codicote Bottom. Blackthorn and shadows and the distant repetitive noise of gunshots. Too much for a bird scarer.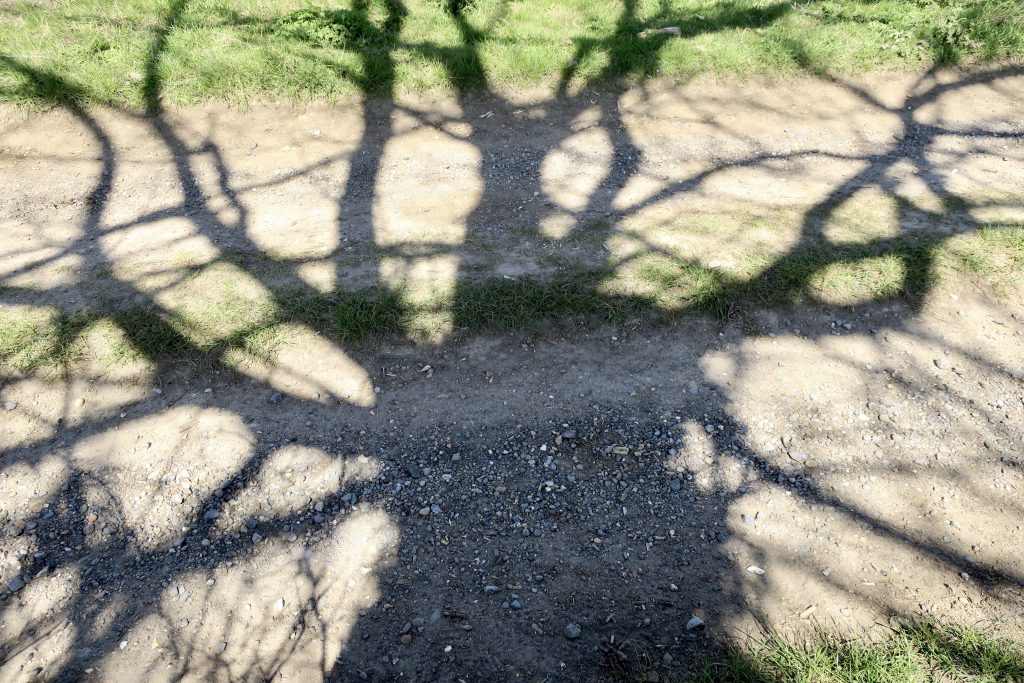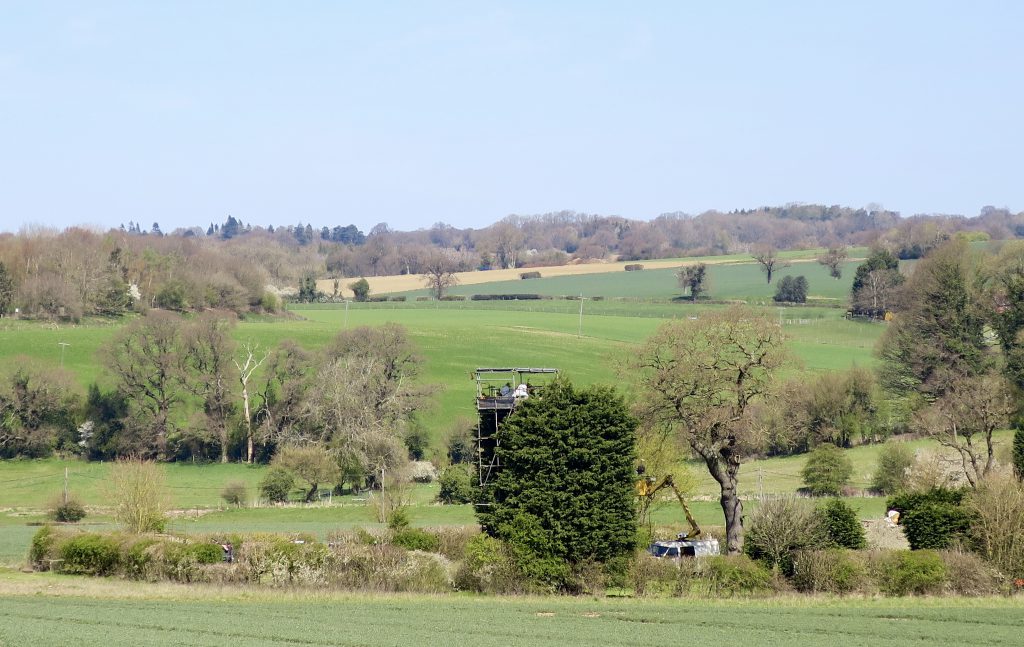 Clay pigeon shooting down on the farm.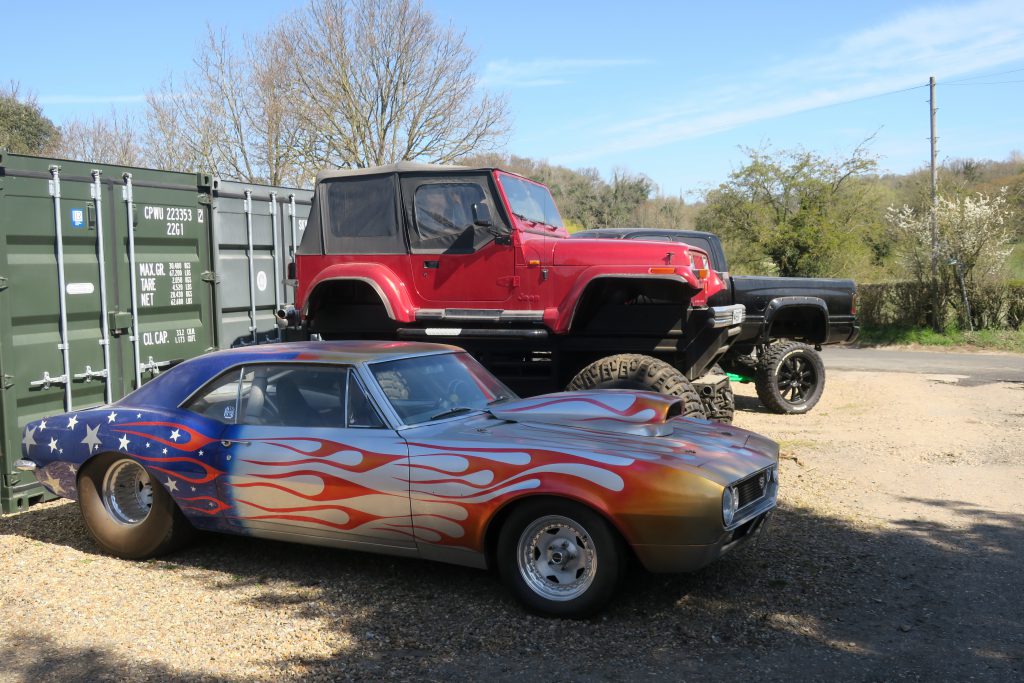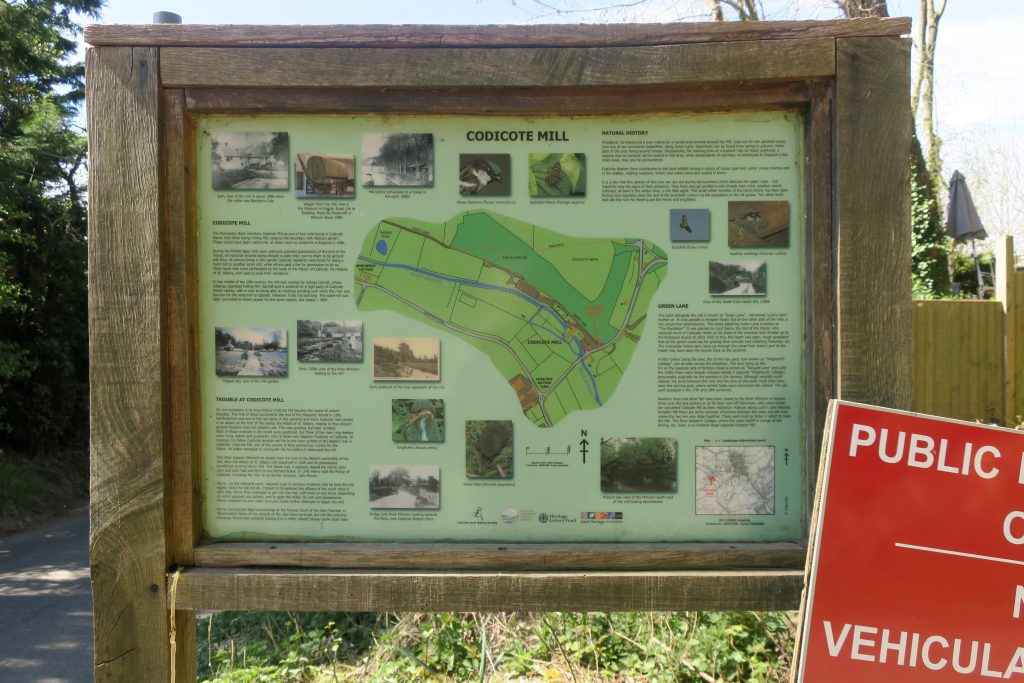 At Codicote Mill we follow Green Lane down the valley of the River Mimram.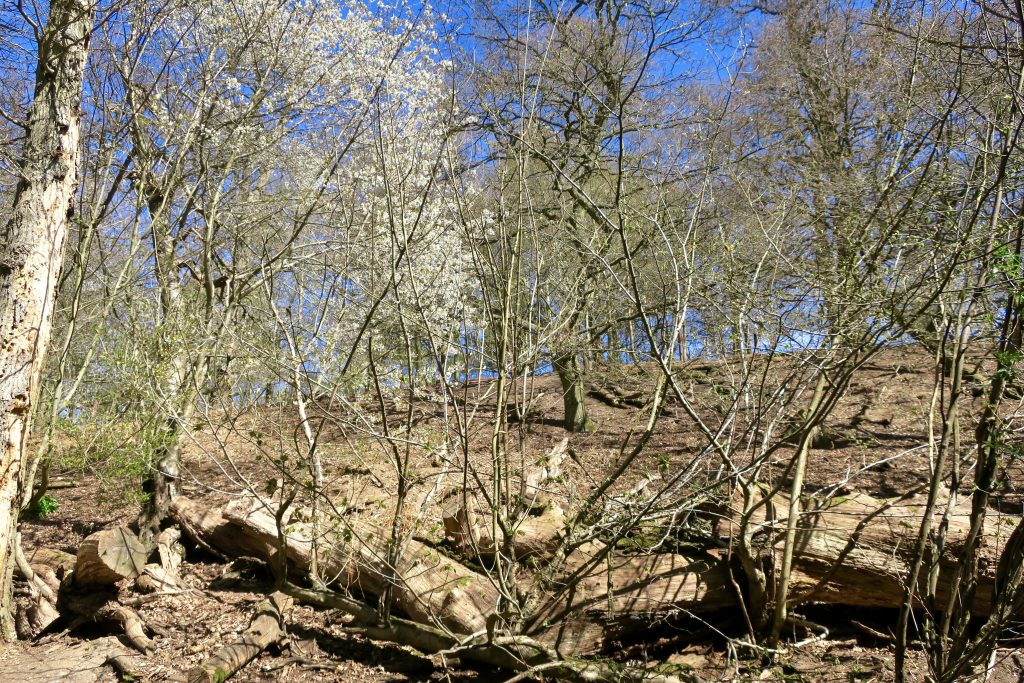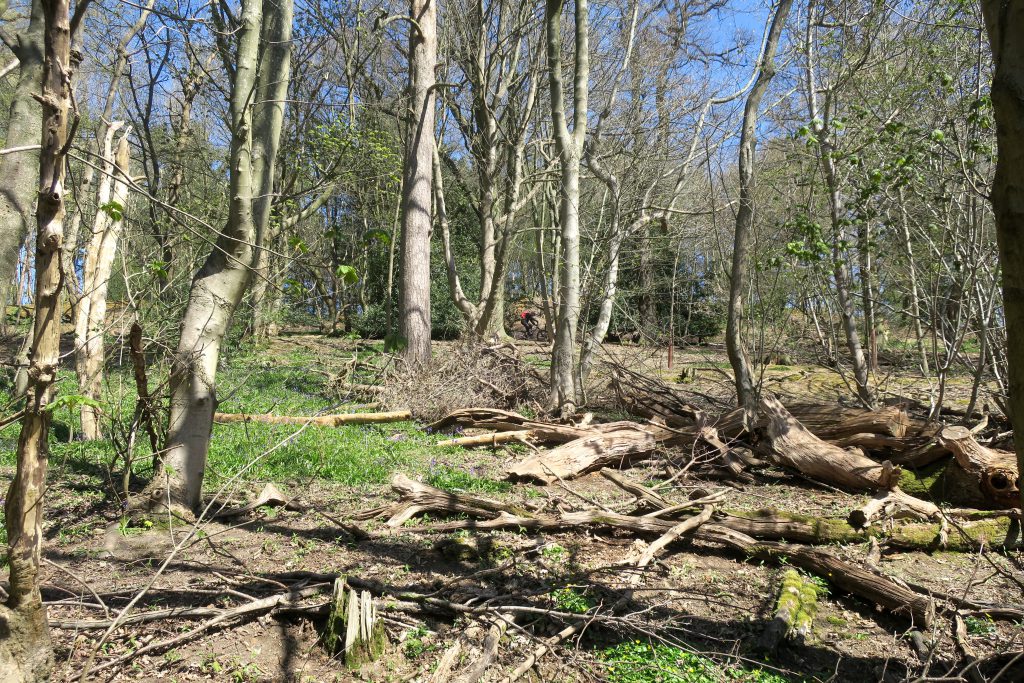 The woods are awakening with celandines and bluebells and there's a fleeting glimpse through the trees of a lesser red-backed cyclist.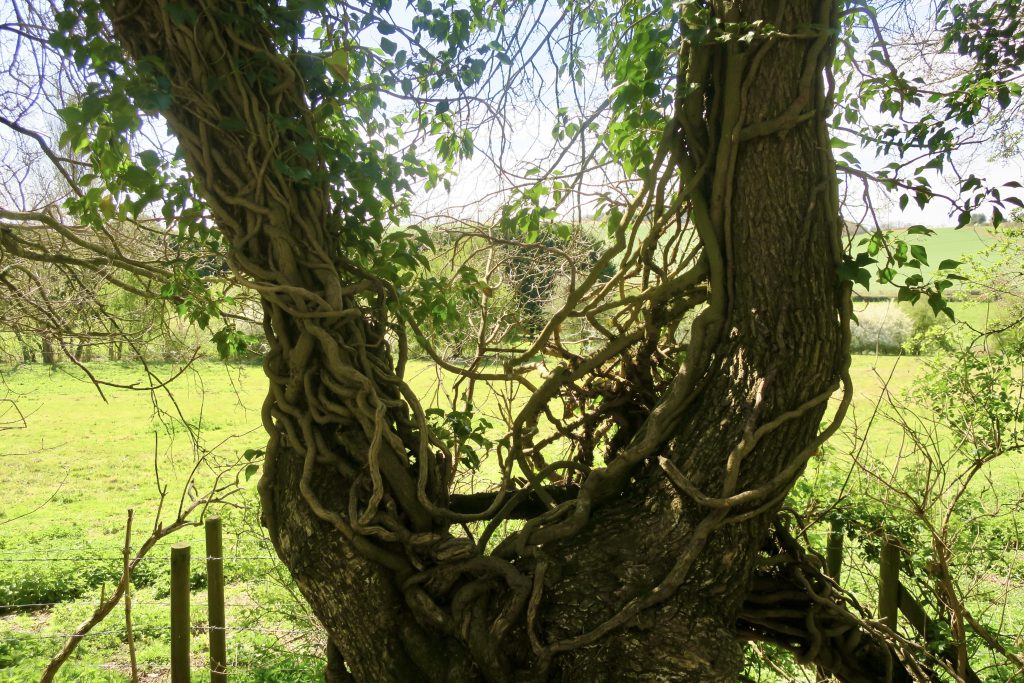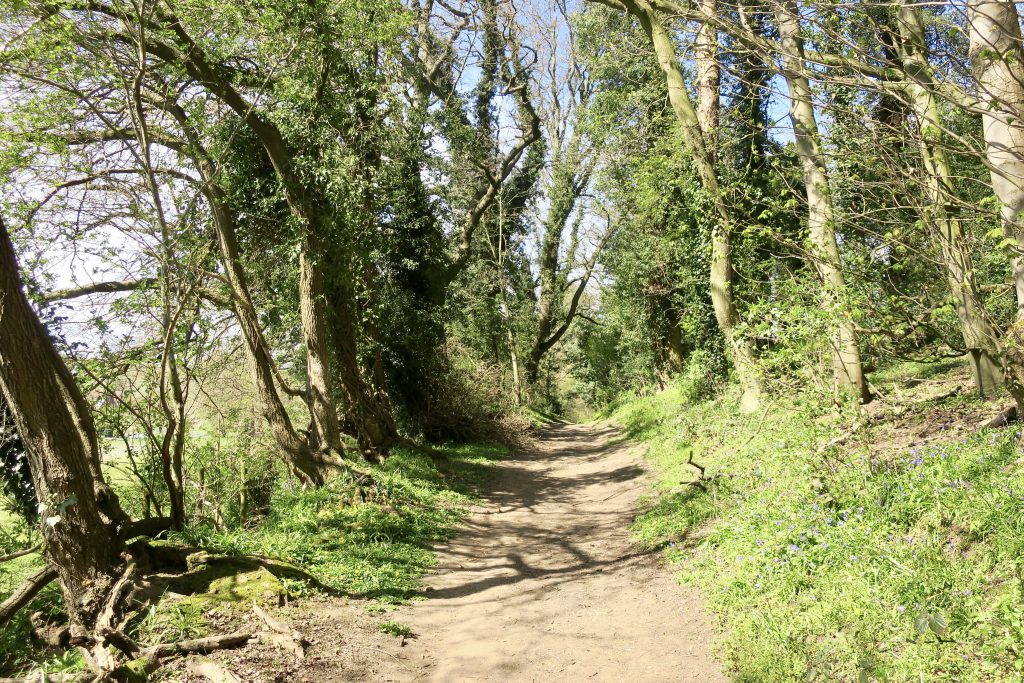 The lane embraces us, swallows us up and carries us along. It's our natural environment, shadows and light. With more leaf cover this green lane will soon be a tunnel of love. A sheltered escape from the echoing shotguns.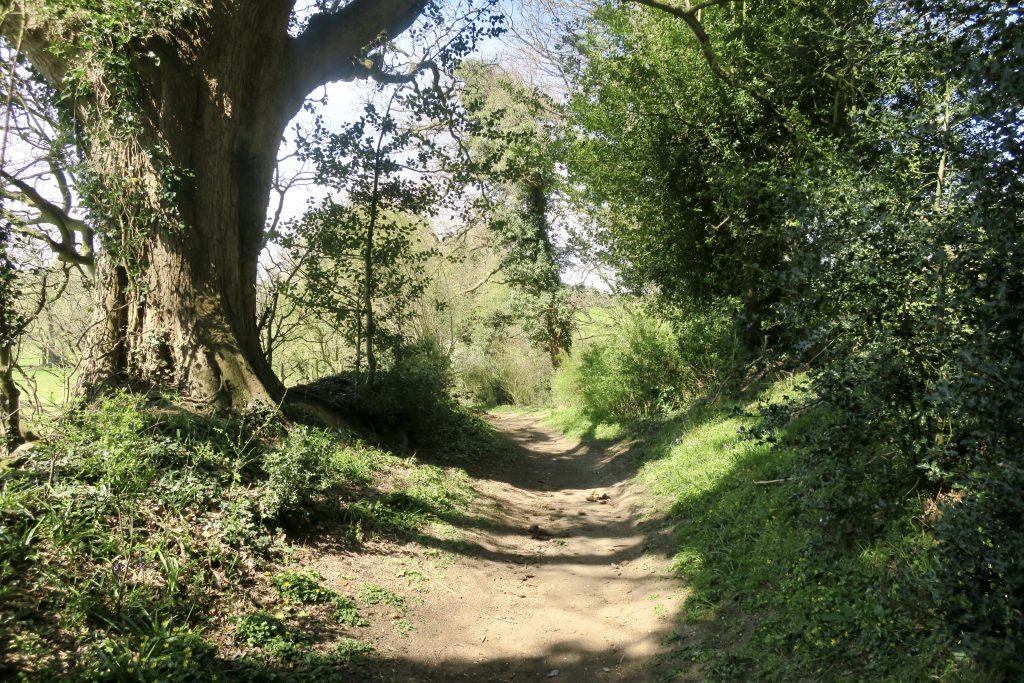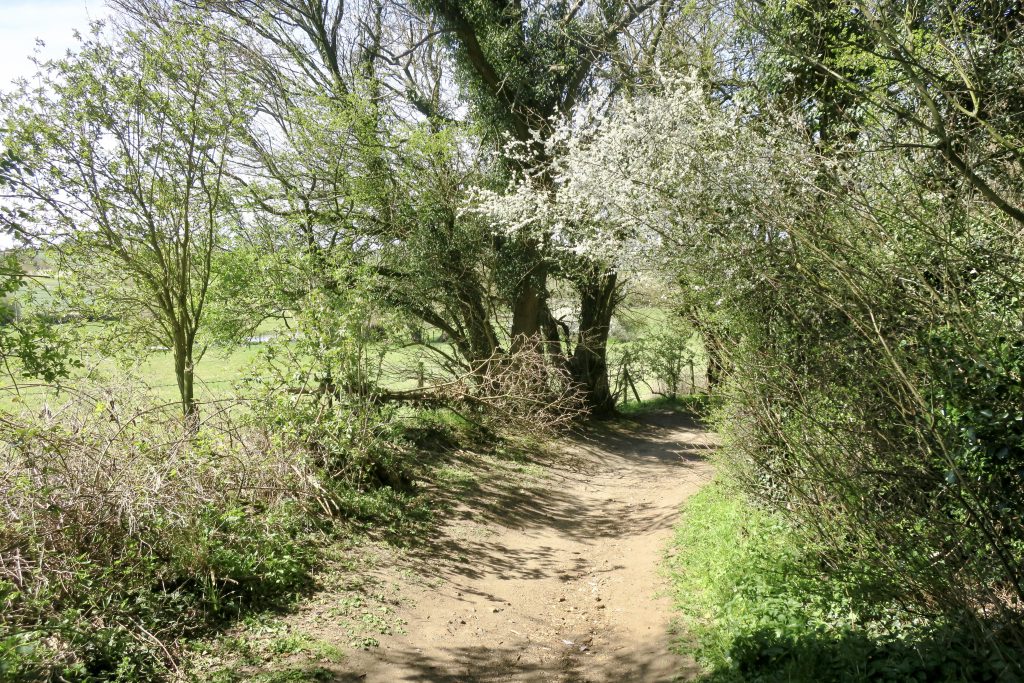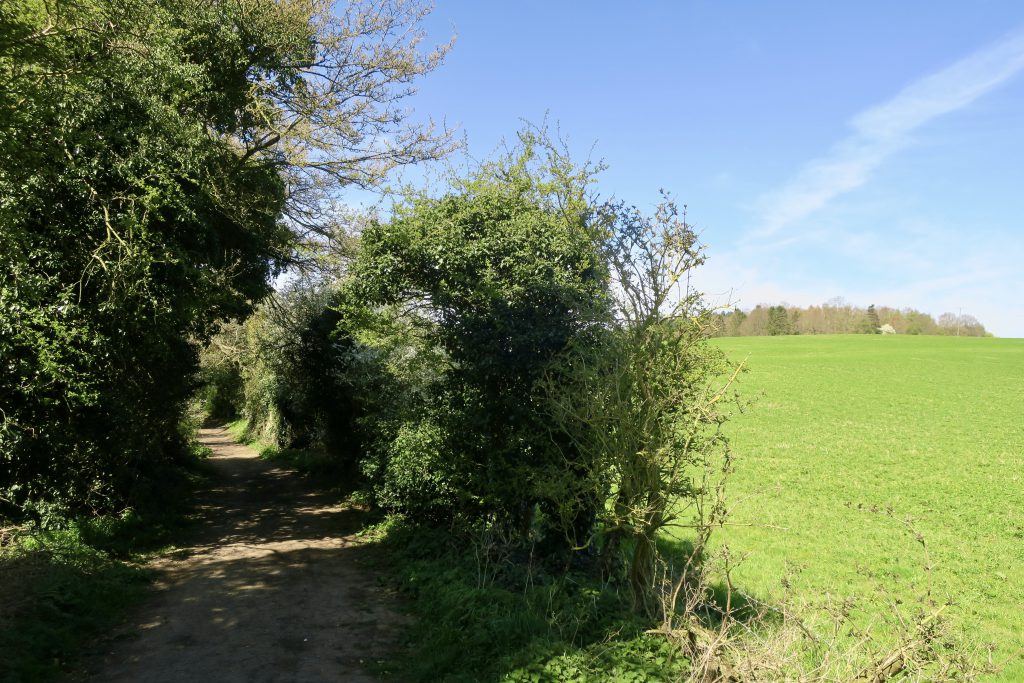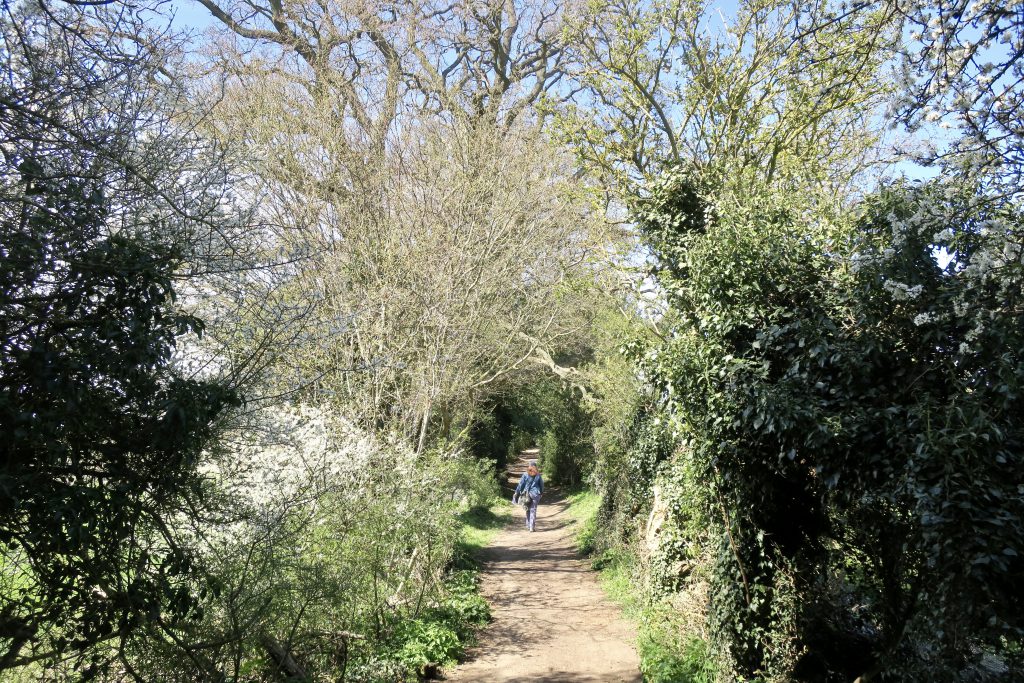 But for now, let's just feast our eyes, and seal our ears with winter leaf litter and we can hibernate here until spring.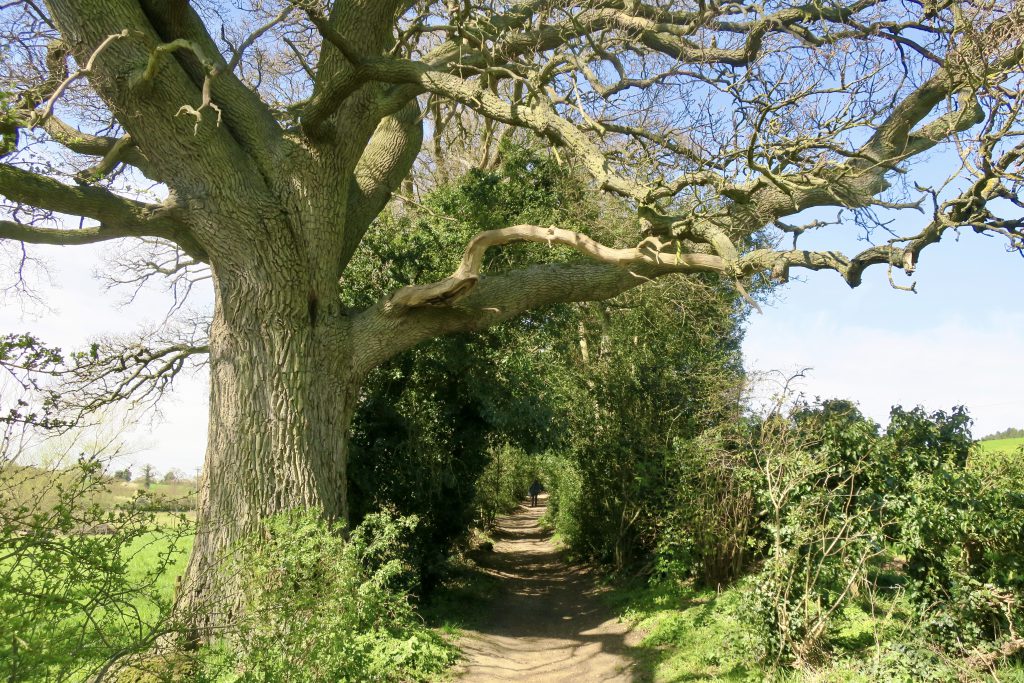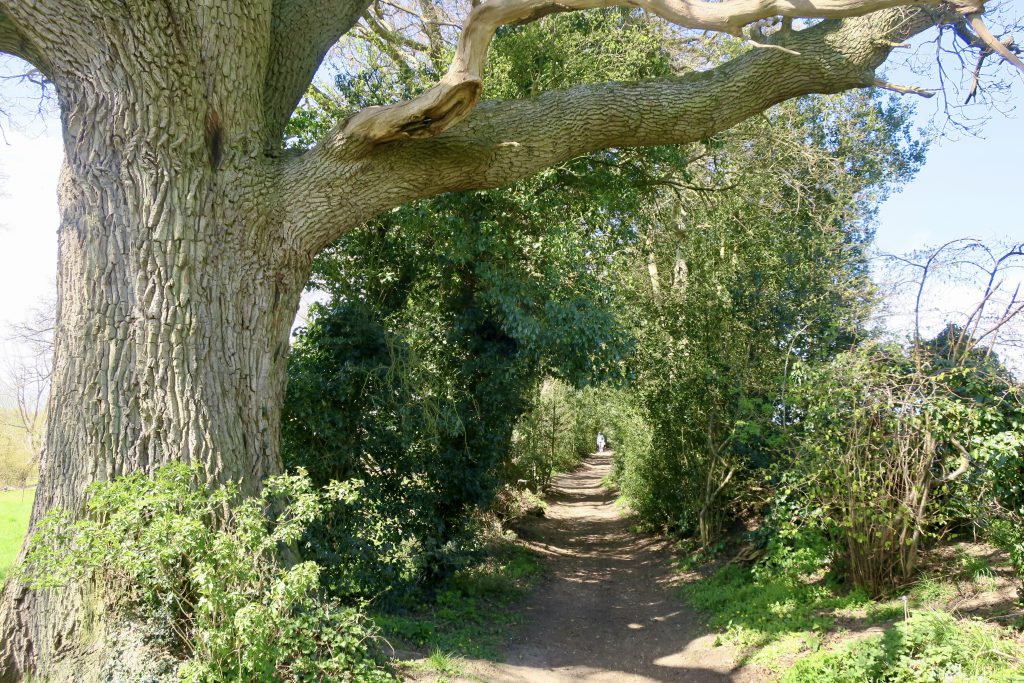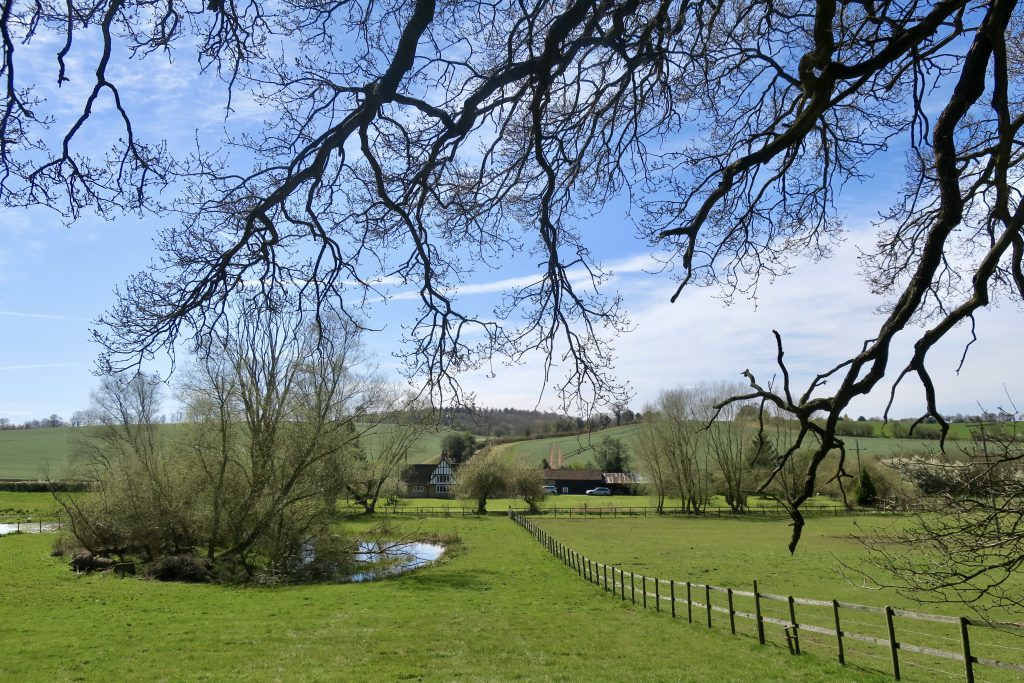 The Tanning Pond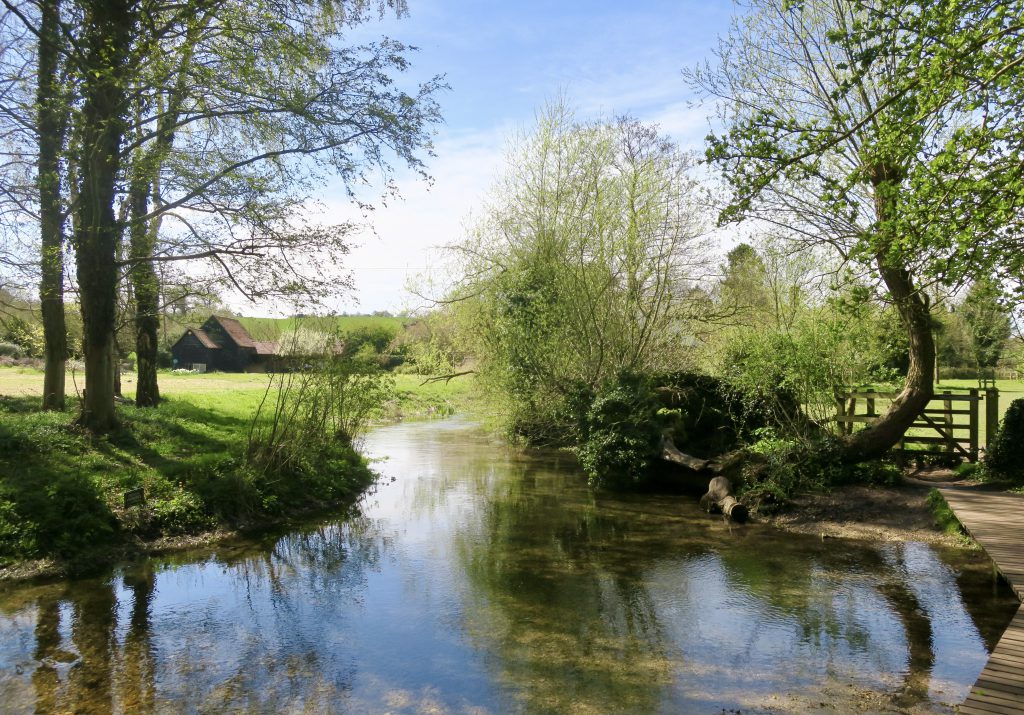 A river pool, for a summer swim, where dragonflies shoot the breeze to a piano soundtrack by Virginia Astley.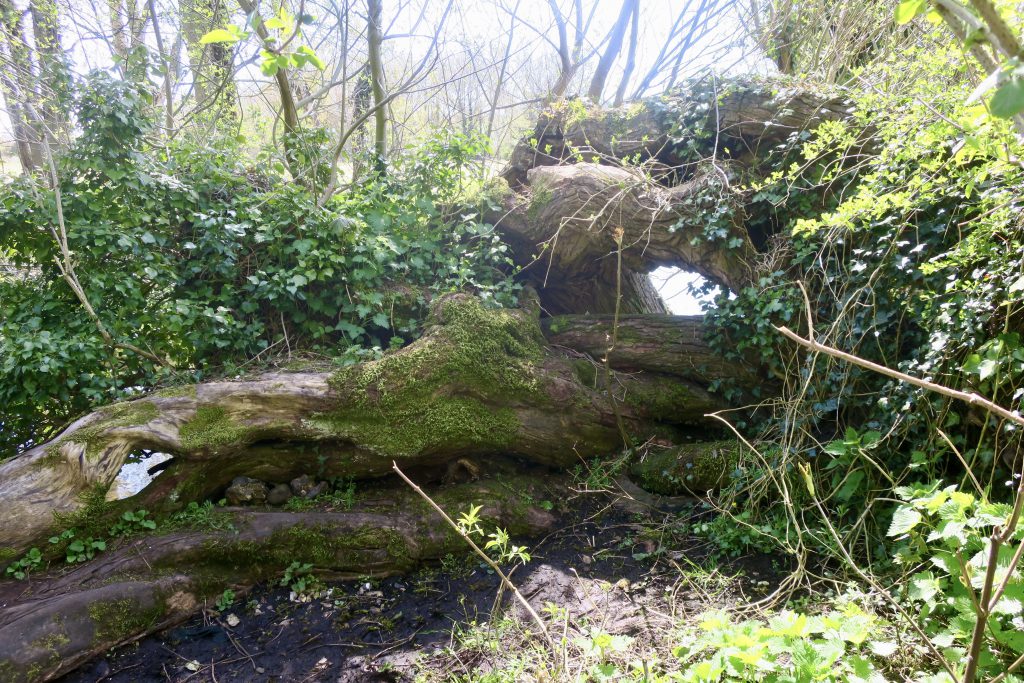 Reclining Figure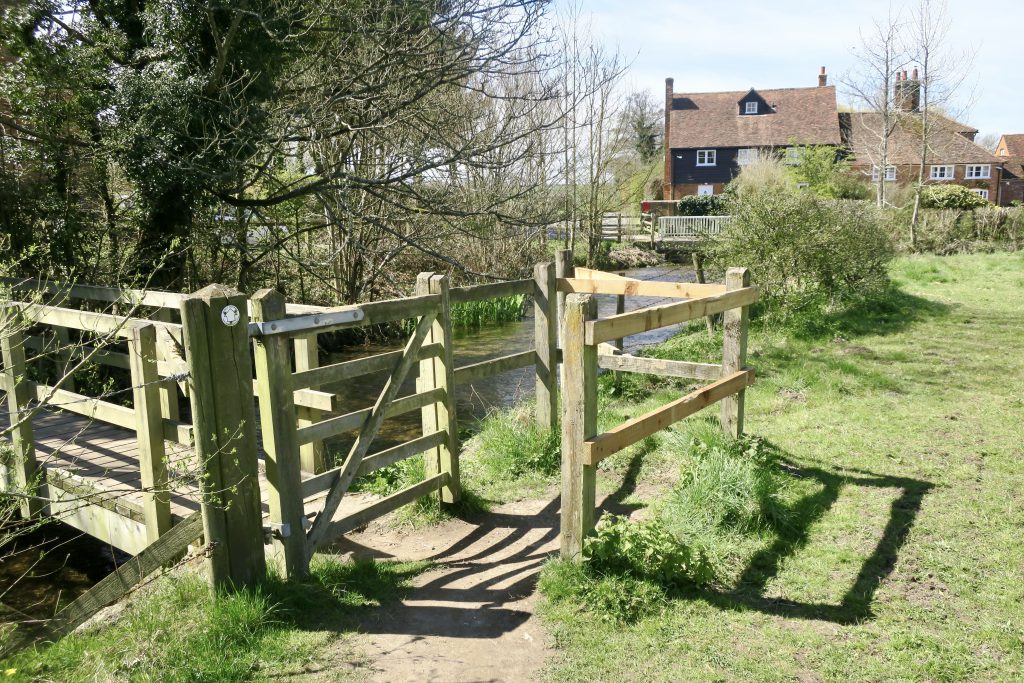 Over the Mimram bridge to Kimpton Mill.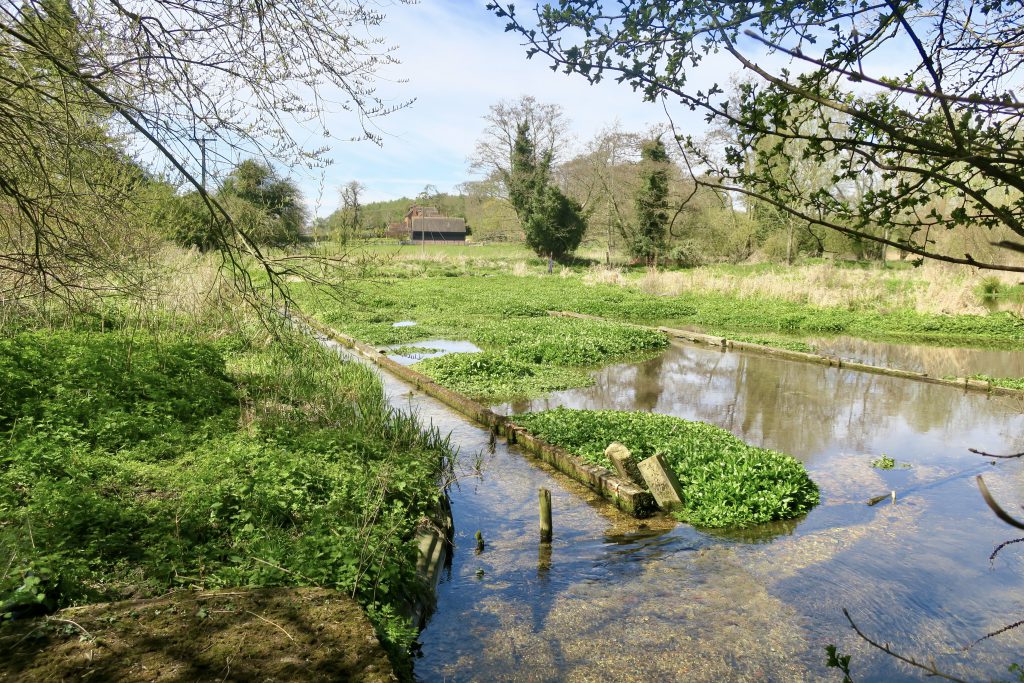 And down along by the watercress beds.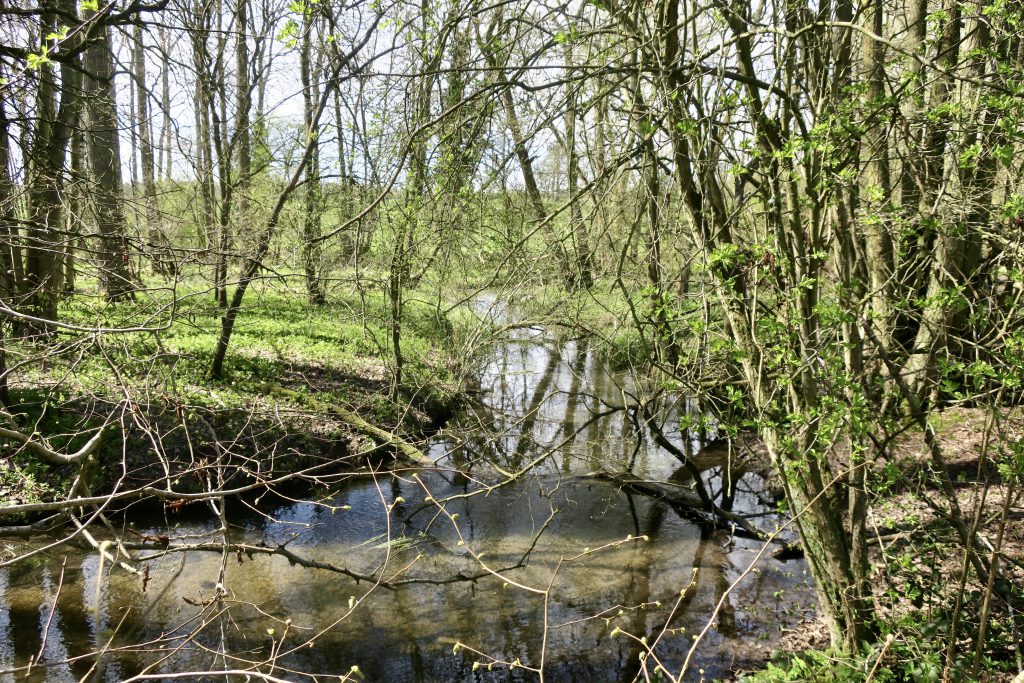 New shoots and branches.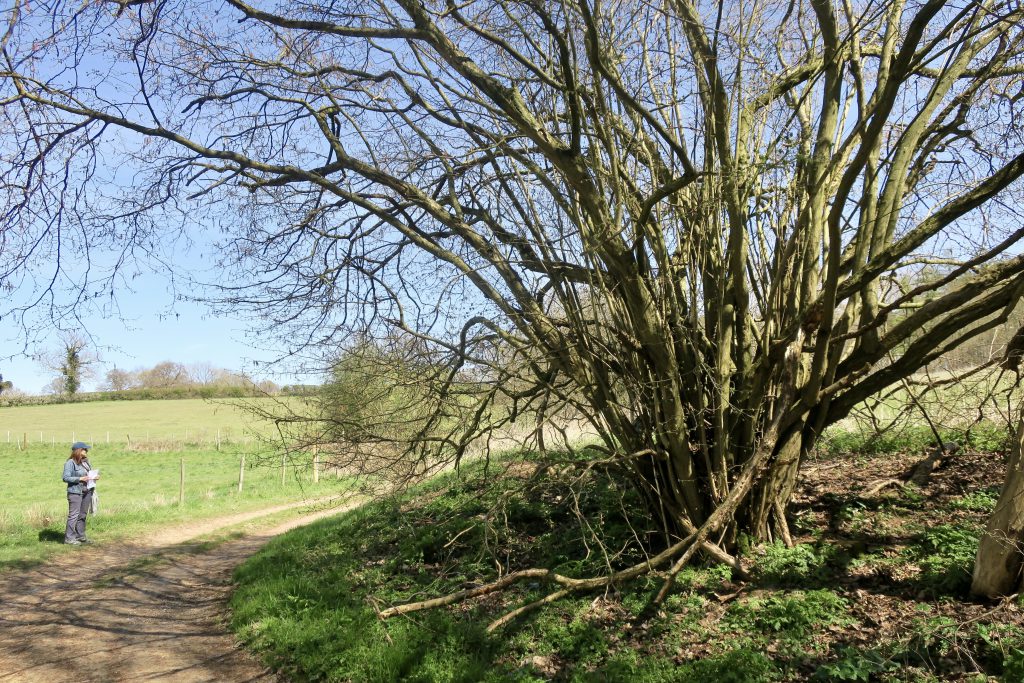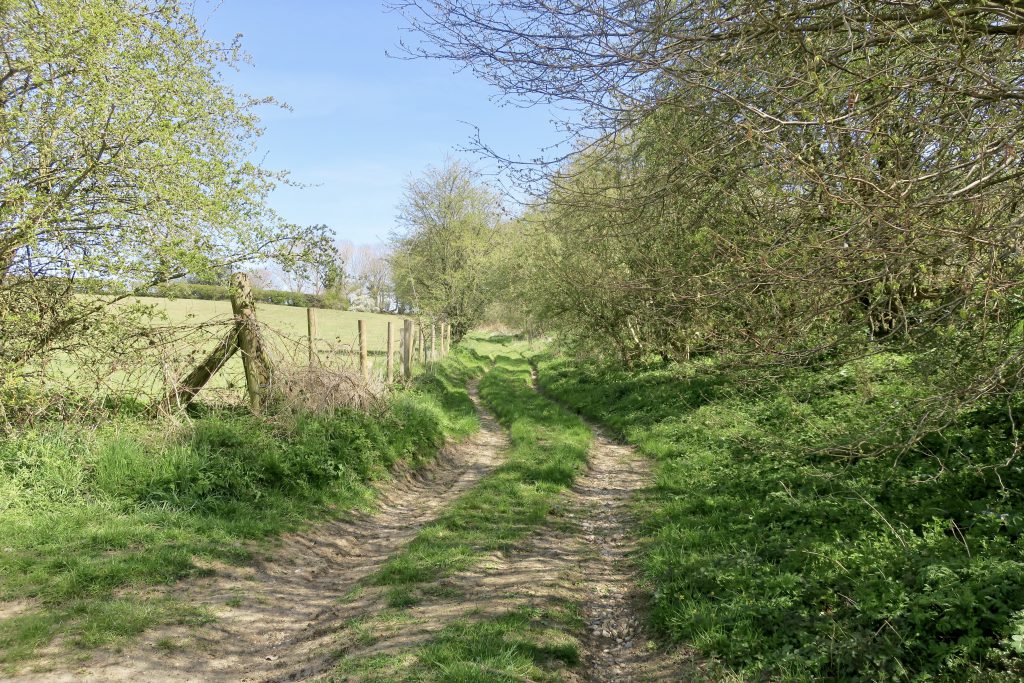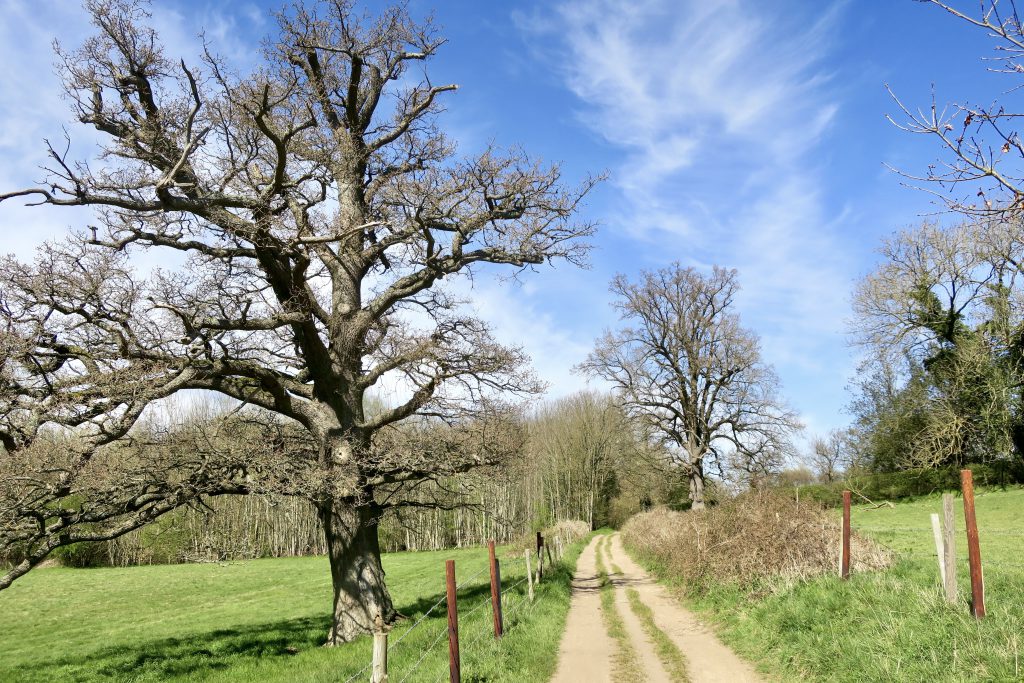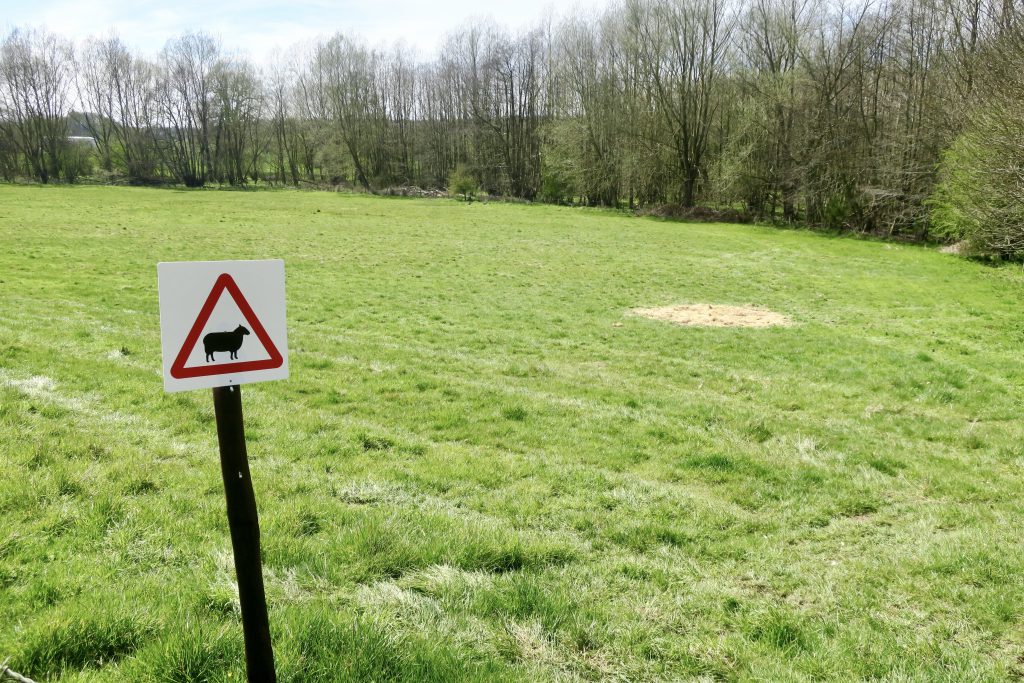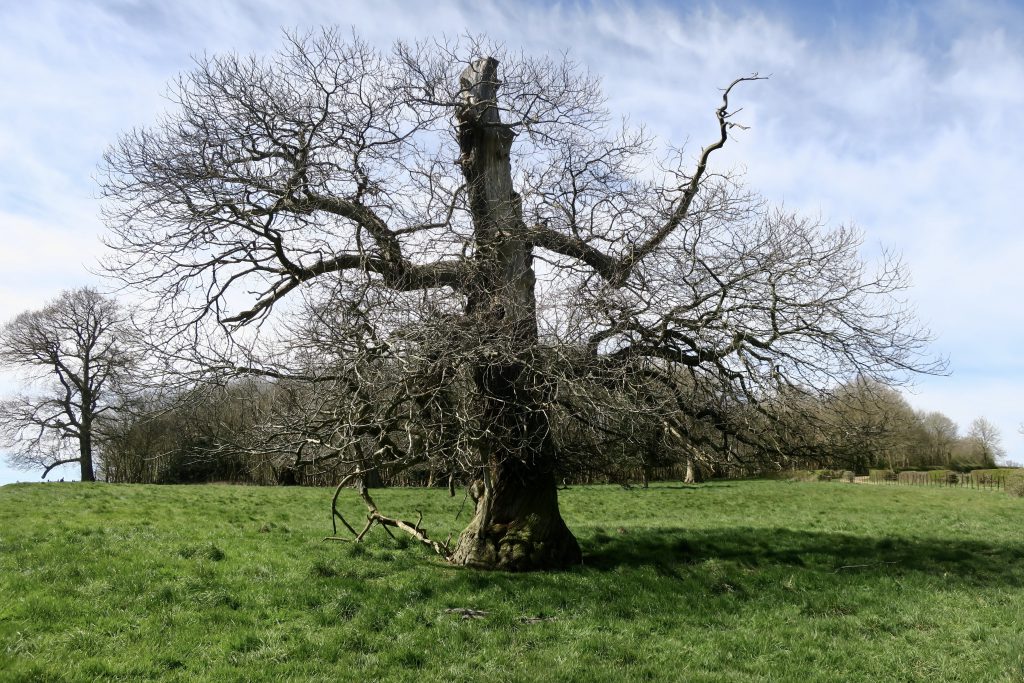 The path loops away uphill, away from the river, then back again, to cross it over an historic bridge into the Capability Brown landscaped parkland of The Hoo, and its majestic ancient sweet chestnuts, and a circling buzzard.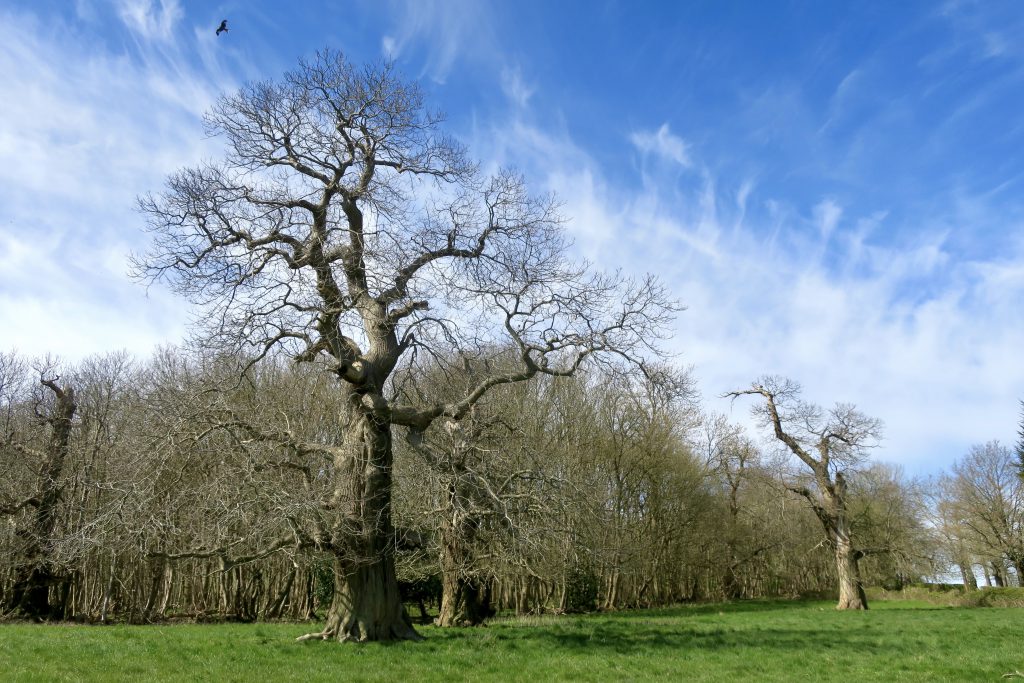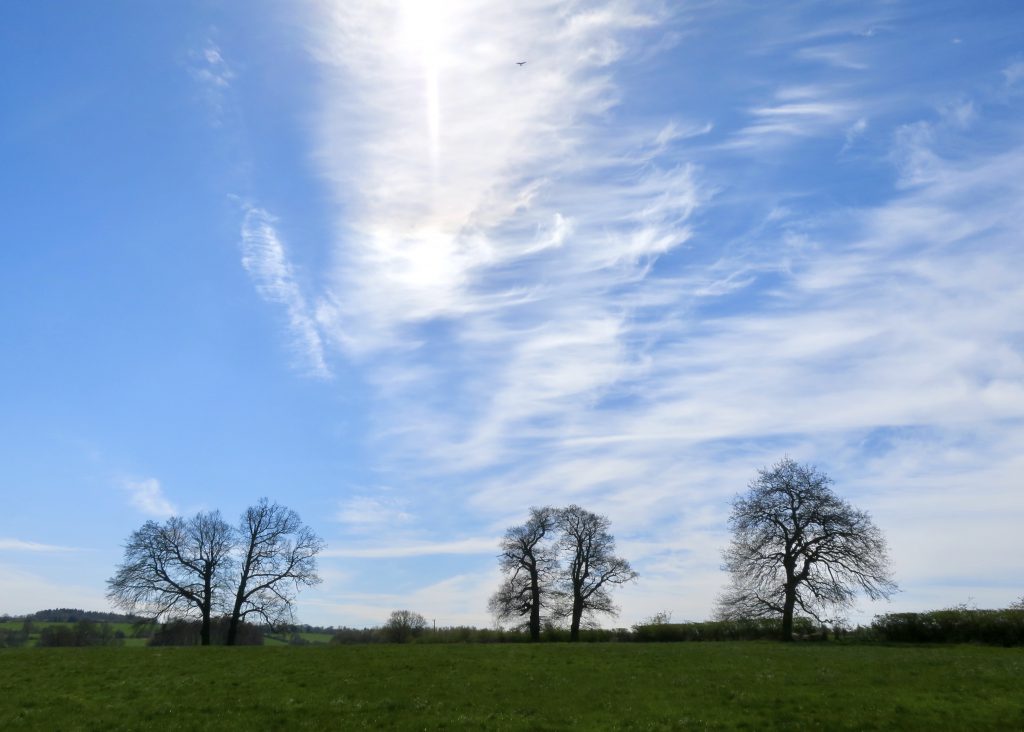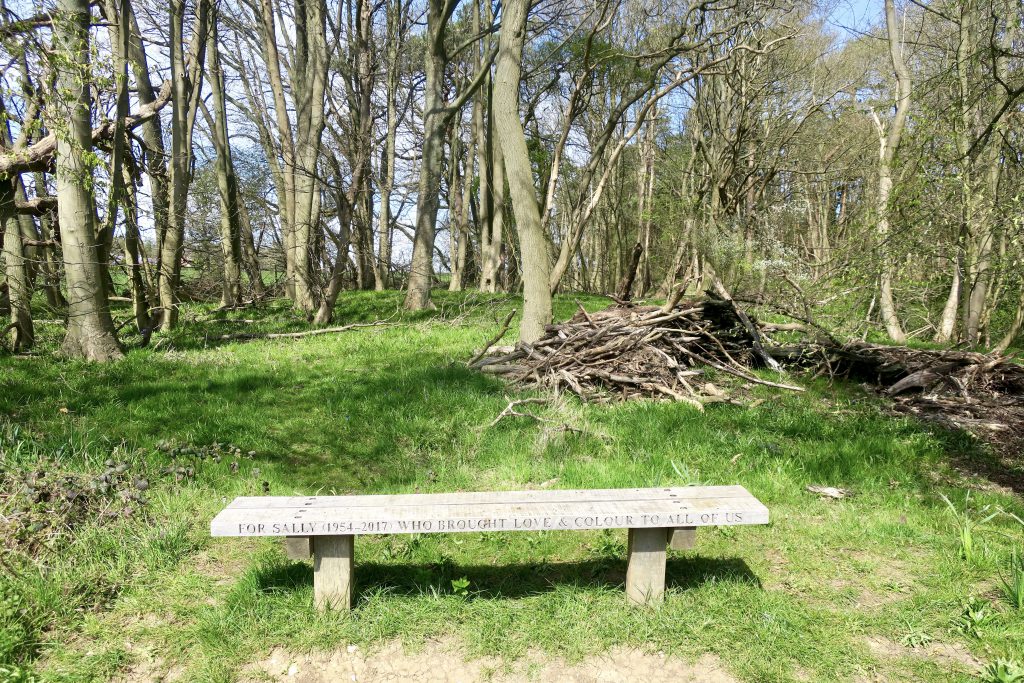 For Sally (1954-2017) who brought love & colour to all of us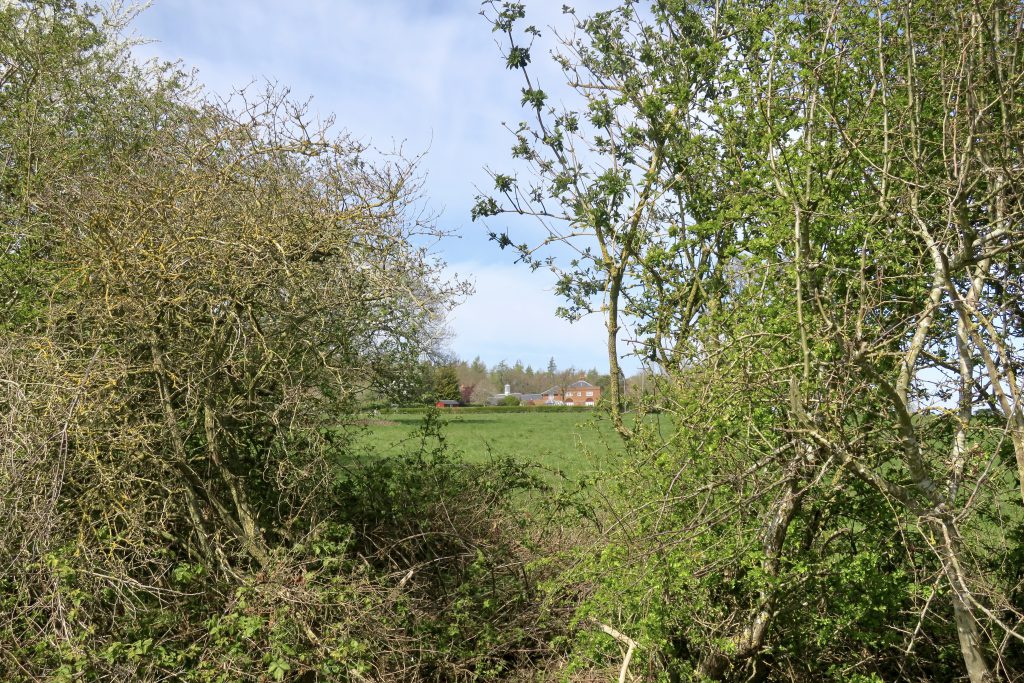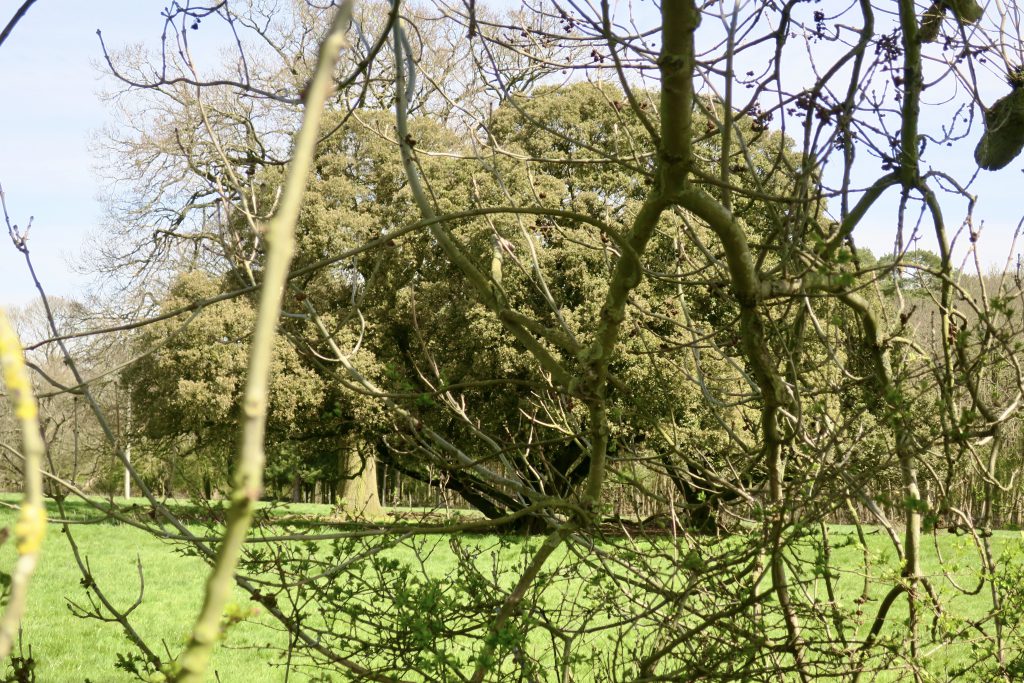 And glimpsed through the hedge what looks like an ancient holm oak.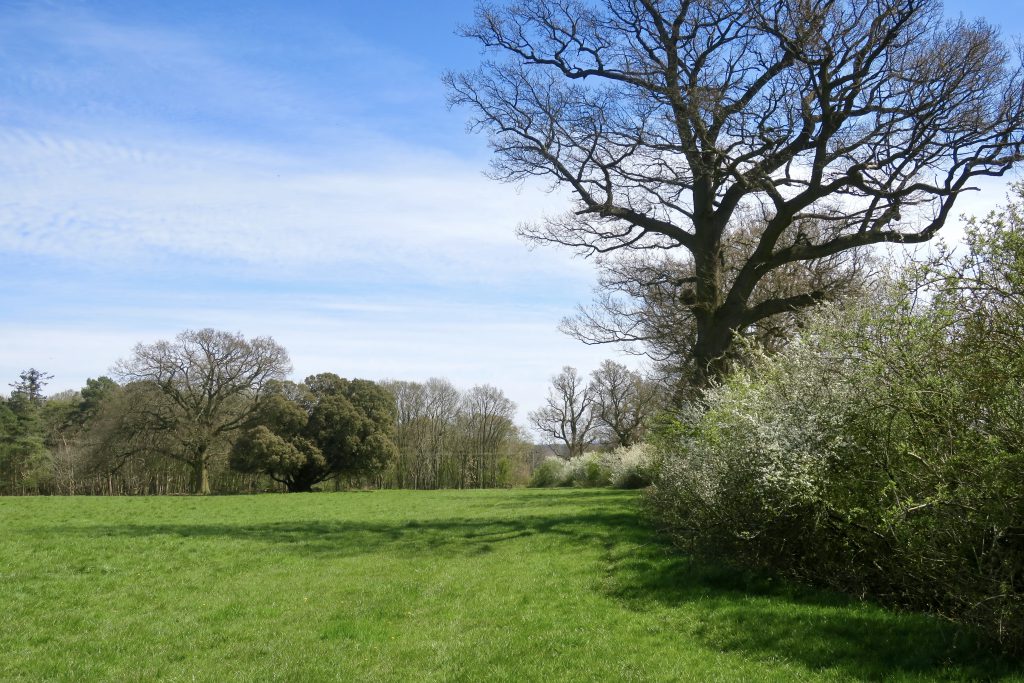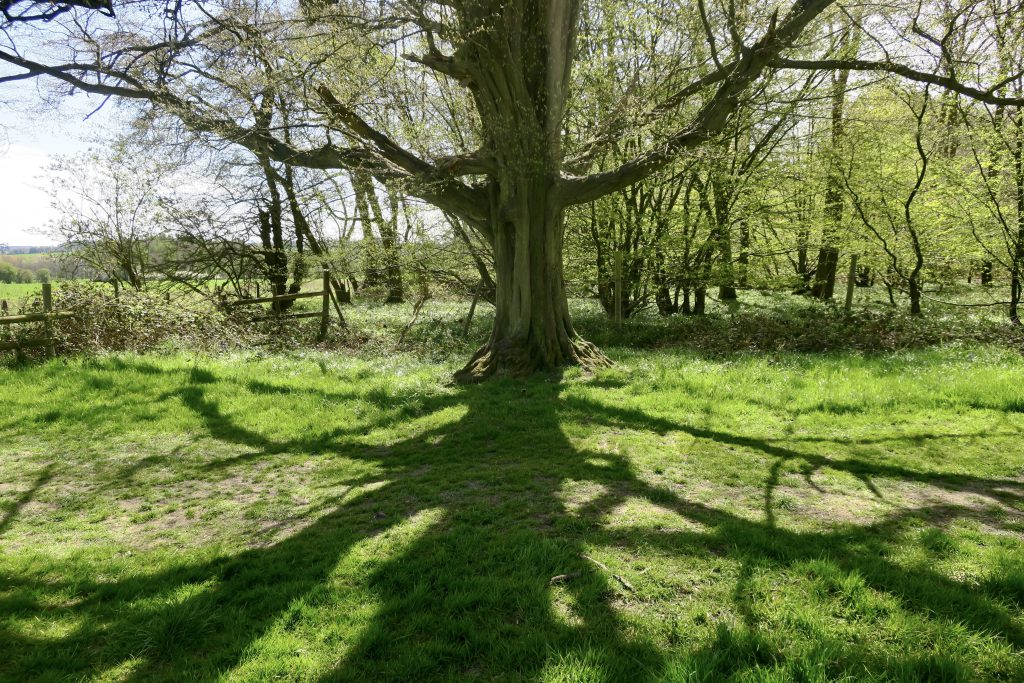 Shadows and light in Hoopark Wood.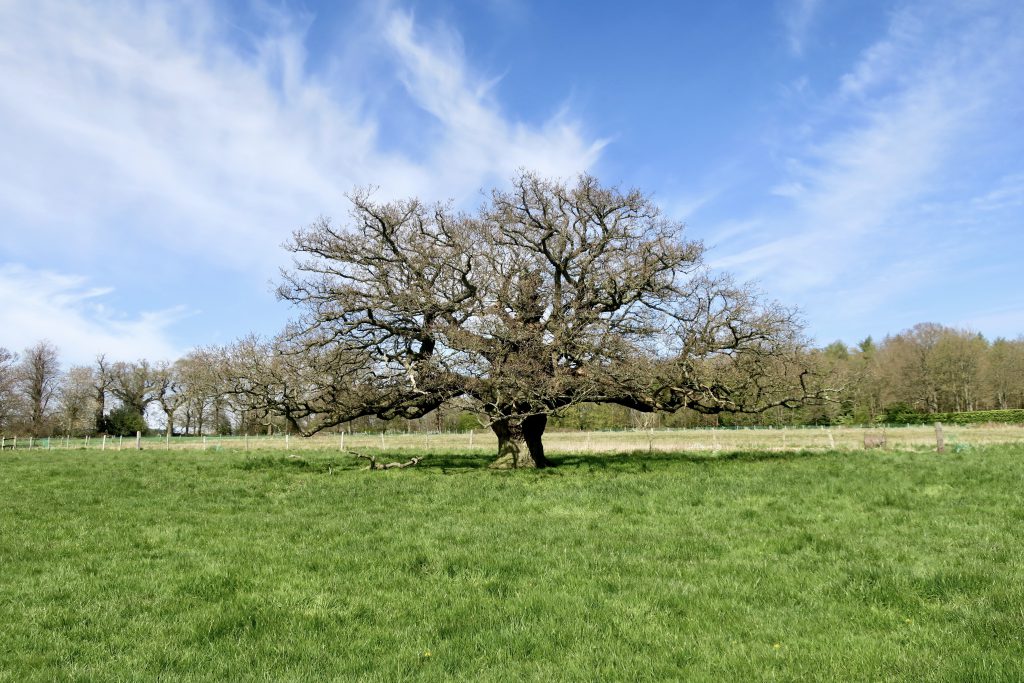 But best of all was this little beauty.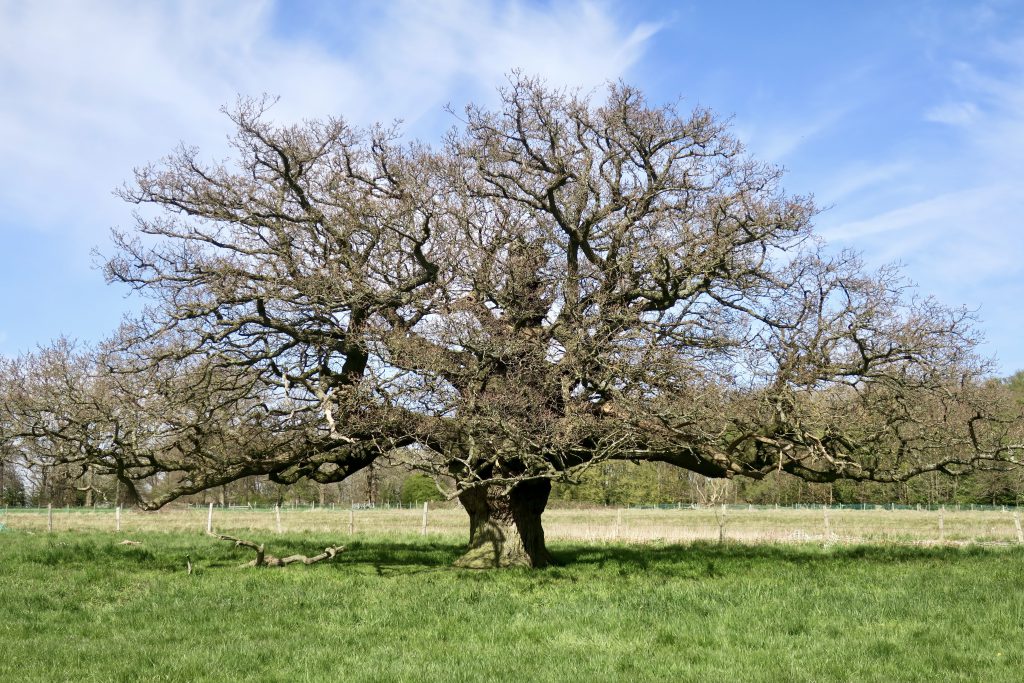 I could have sat under this tree all day long.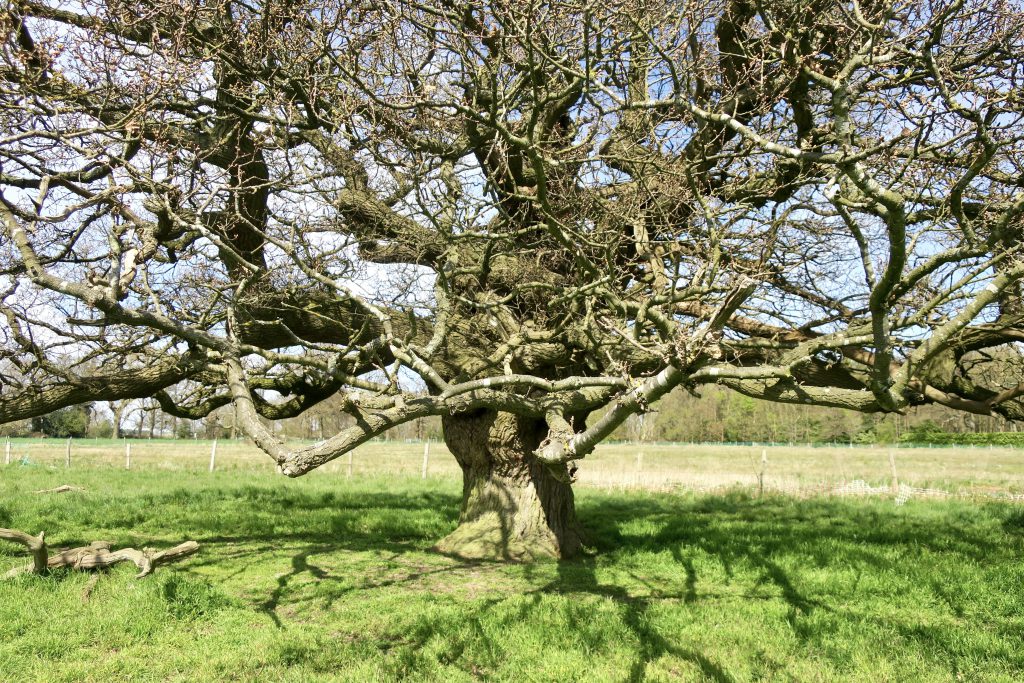 I wished I'd brought my sketchbook.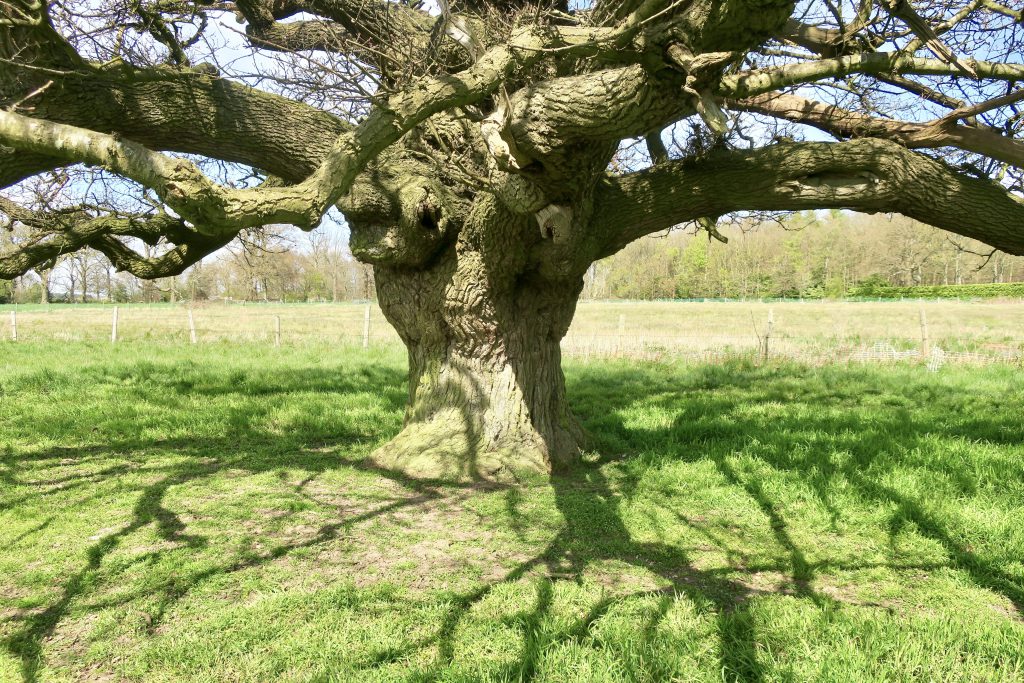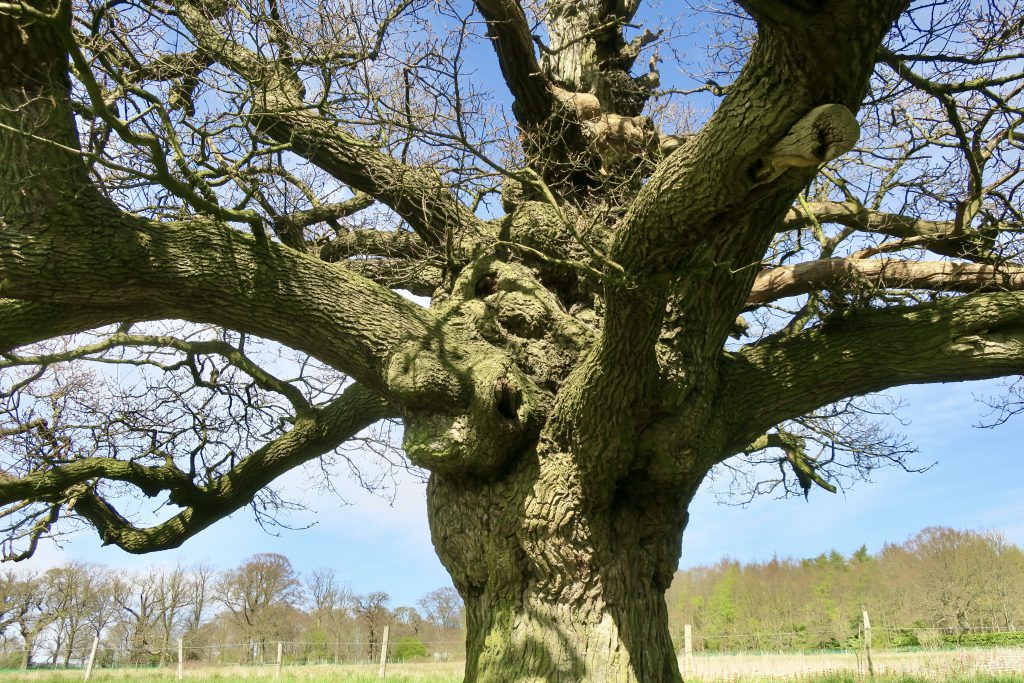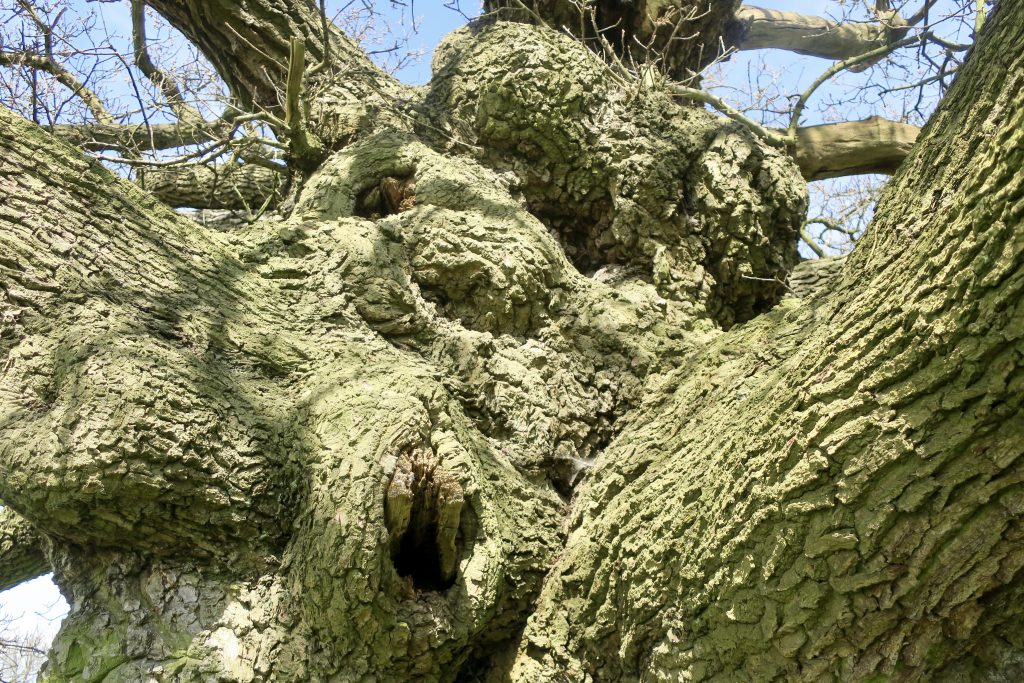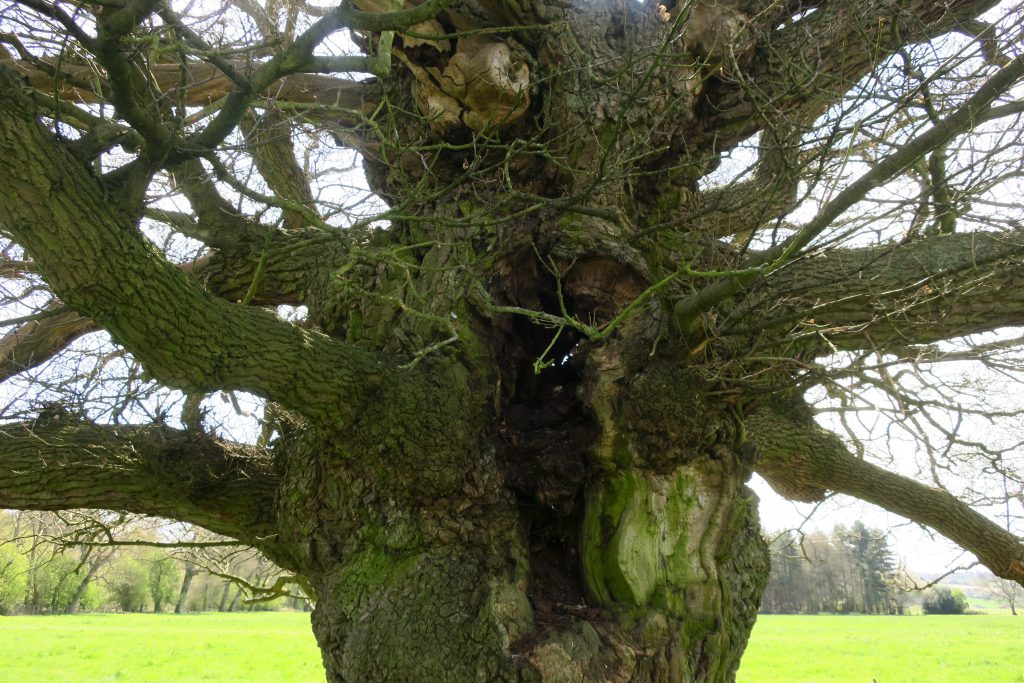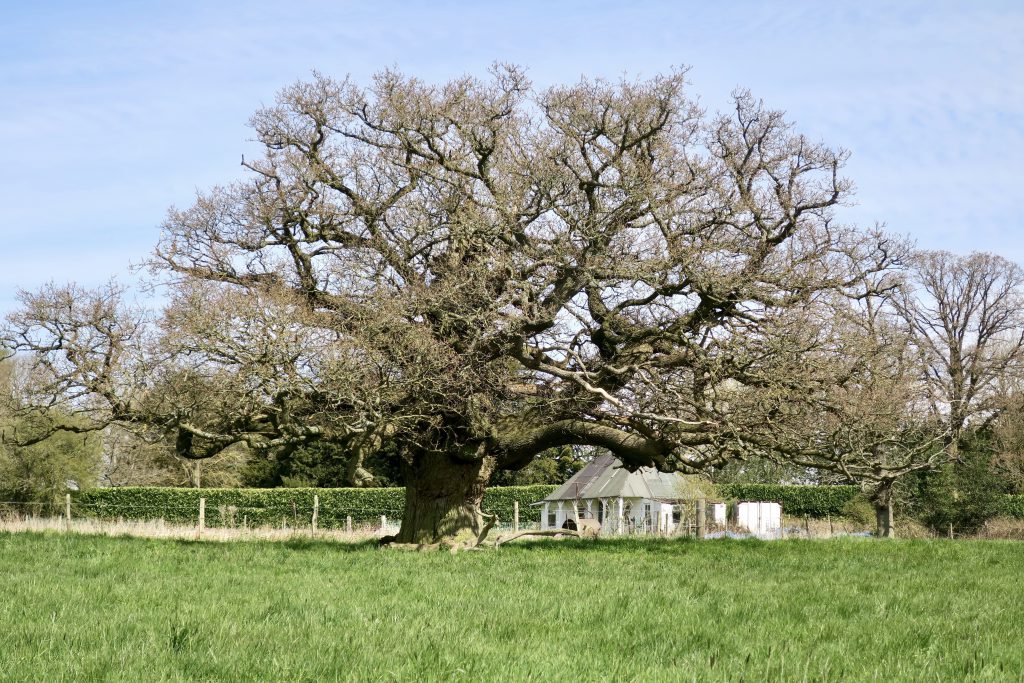 It grew alongside what appeared to be an abandoned cricket pitch.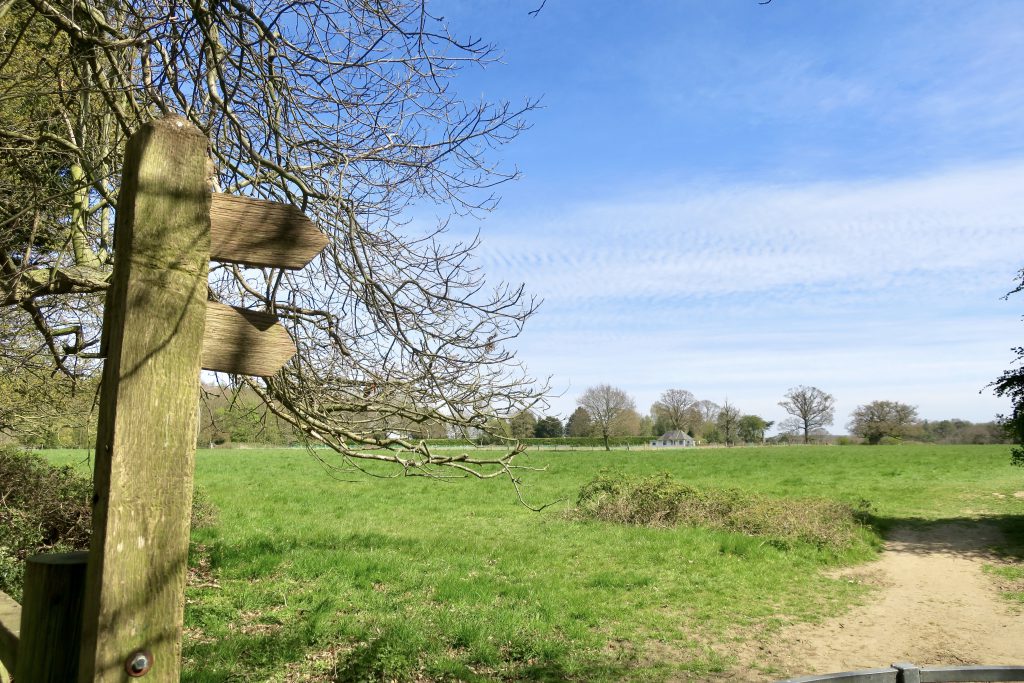 When finally I dragged myself away and caught up with Sue, she was waiting for me at the junction of the path and Hoo Lane. I was still in an oak tree dream. Sue said, "I just saw a man run past in full cricket kit – cap, pads, and carrying a cricket bat. Like something from Alice in Wonderland!"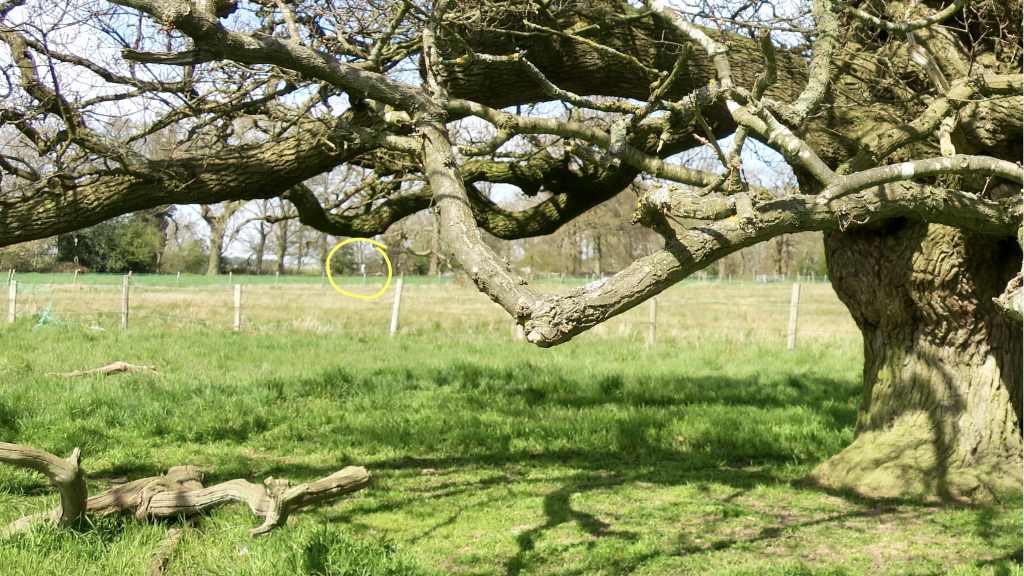 How strange… but then skip back to my photos above of the beautiful oak tree, back to the third one and zoom in, and there's a phantom cricketer running up the lane, "Oh dear! Oh dear! I shall be too late!"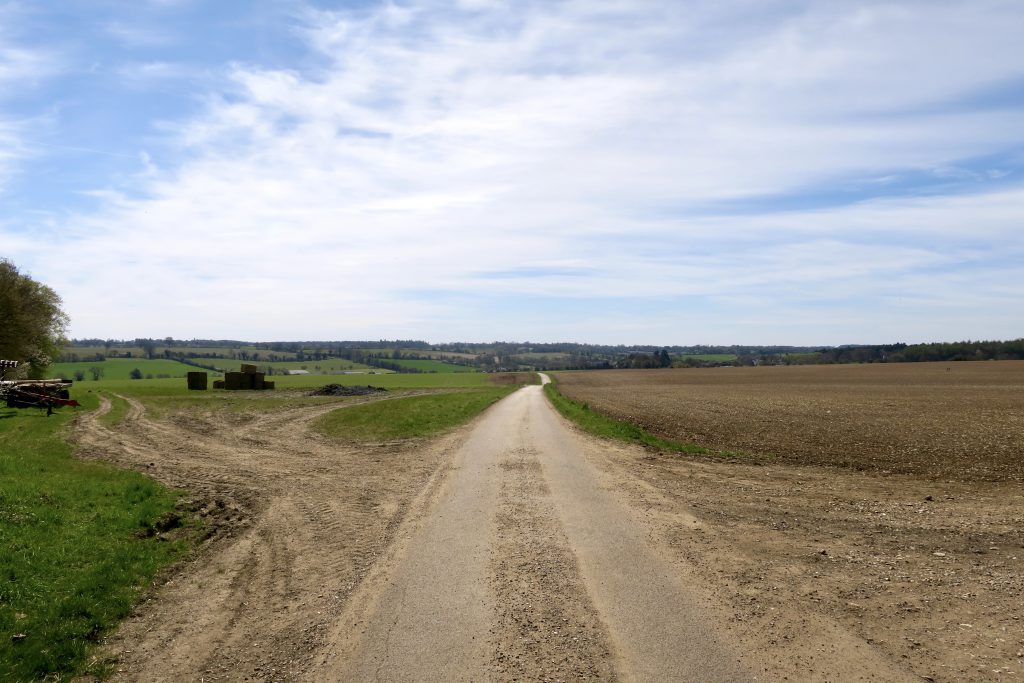 We continued on our way down the lane, and before too long there came the sound of heavy breathing behind us, and then lo and behold, a fully dressed cricketer overtook us, and pretty soon disappeared into the far distance.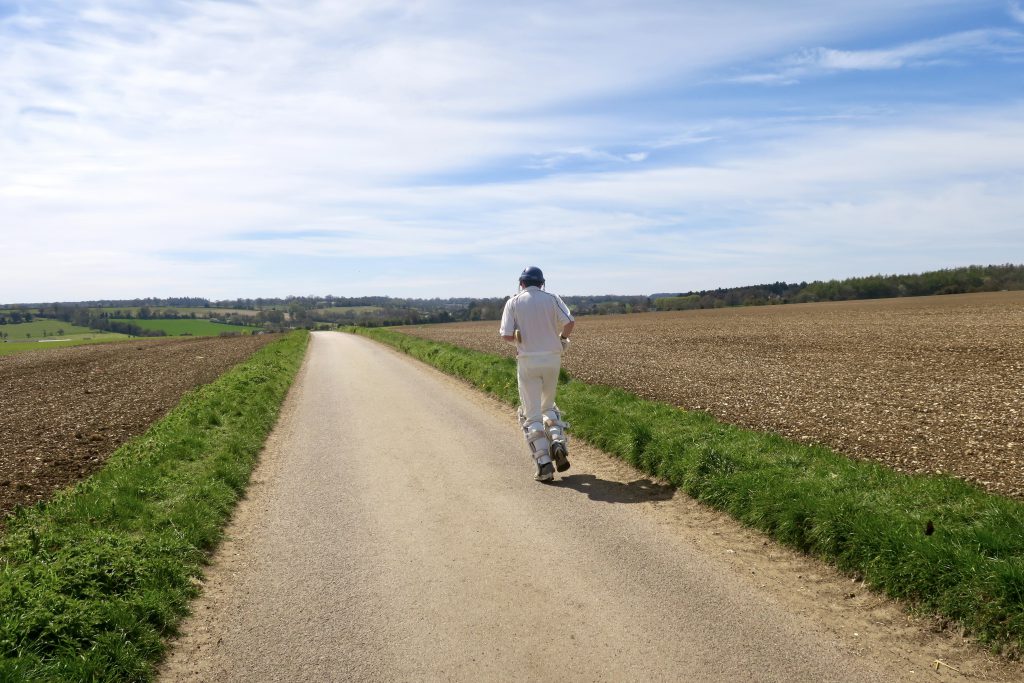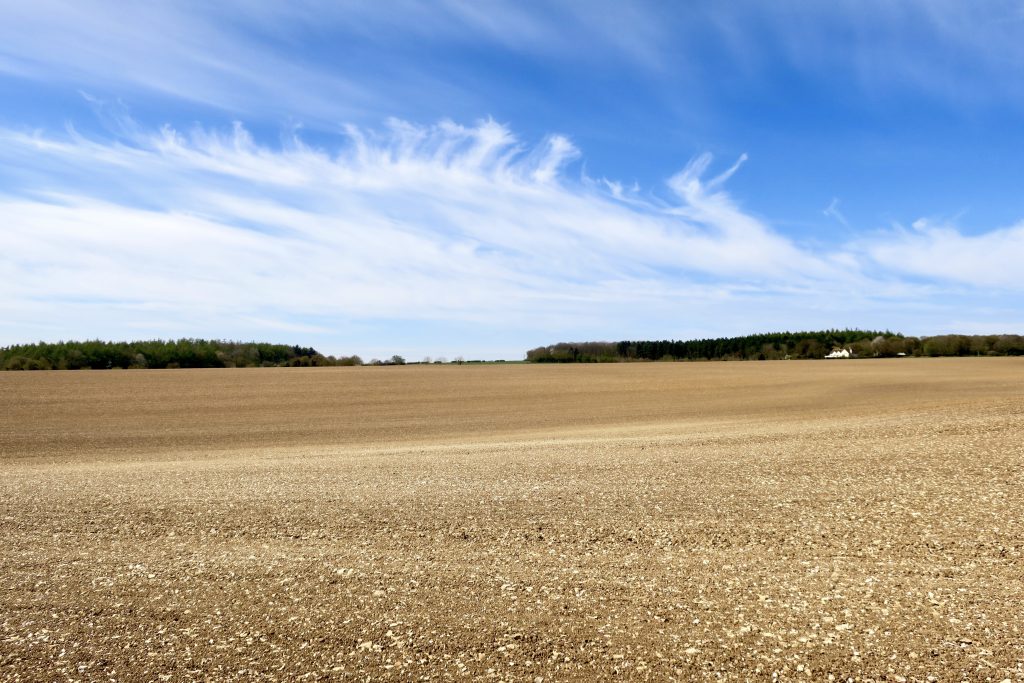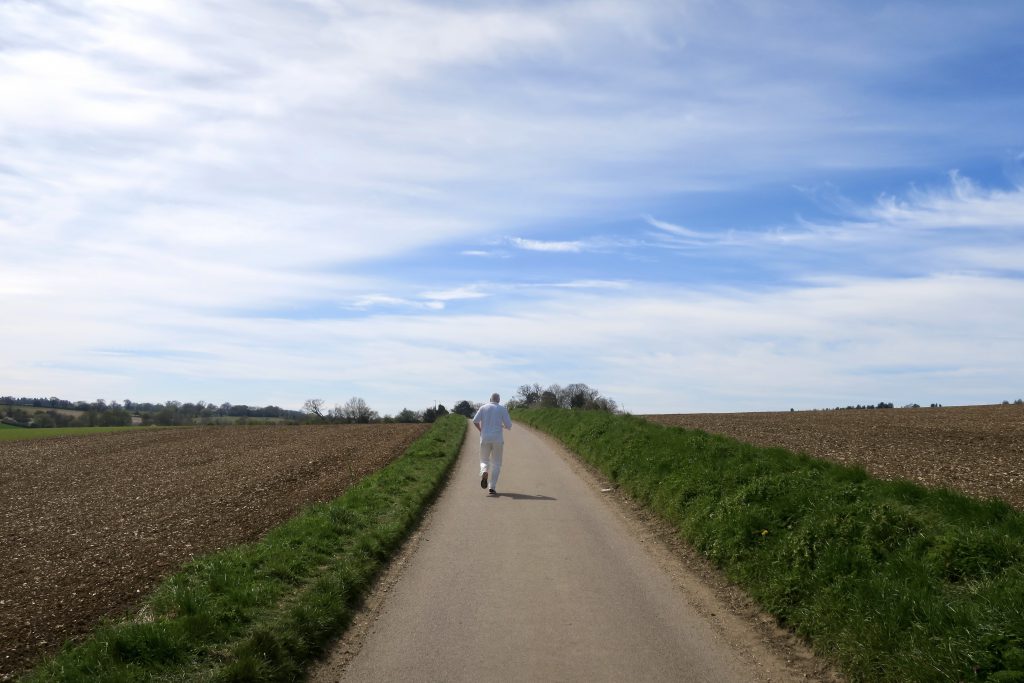 And then another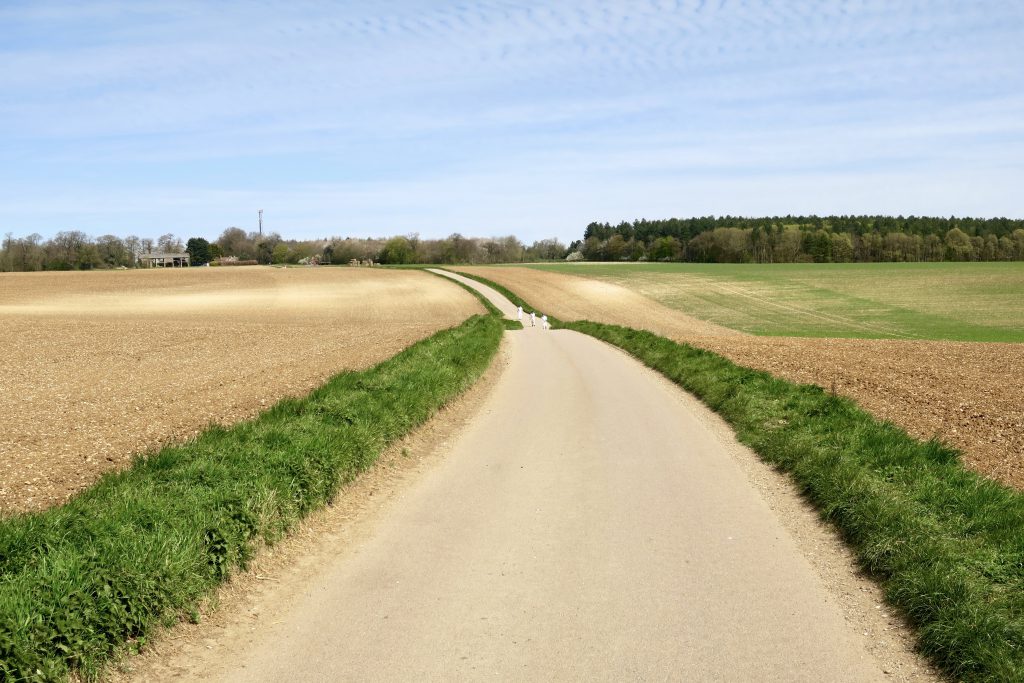 and another, and another, and another.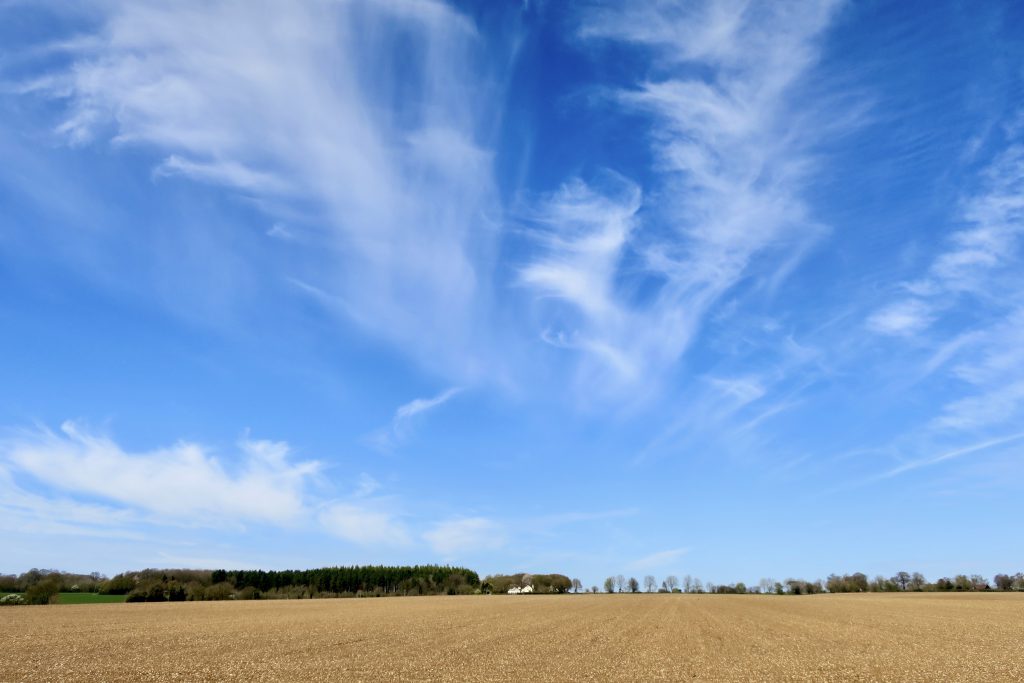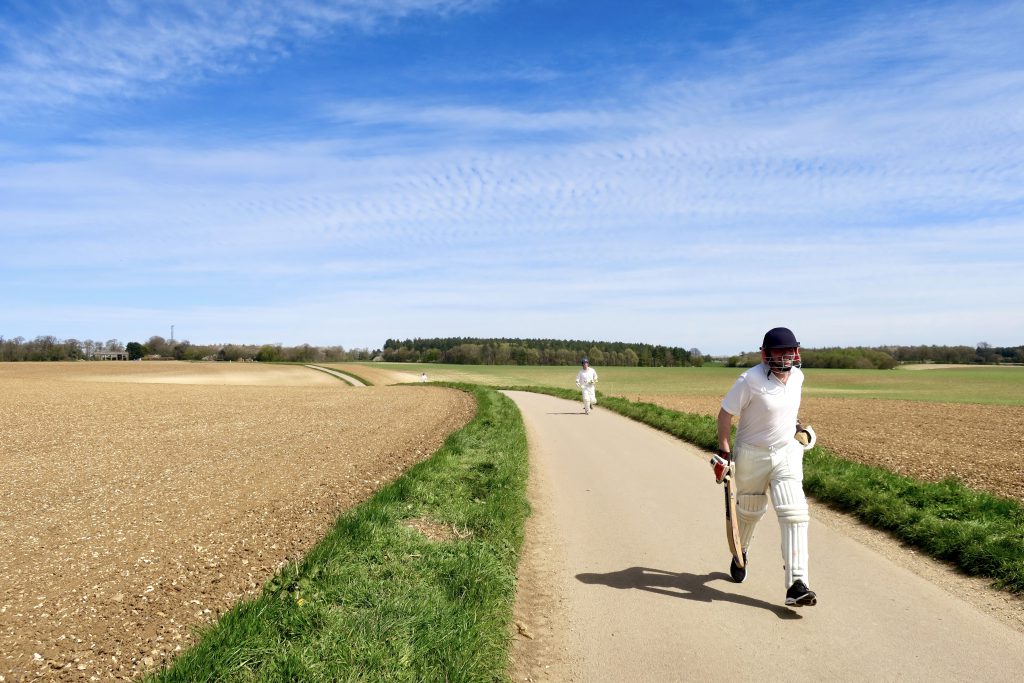 I wondered if we were witnessing the birth of a new form of cross-country cricket. Five men chasing a fugitive ball from rabbit hole to rabbit hole.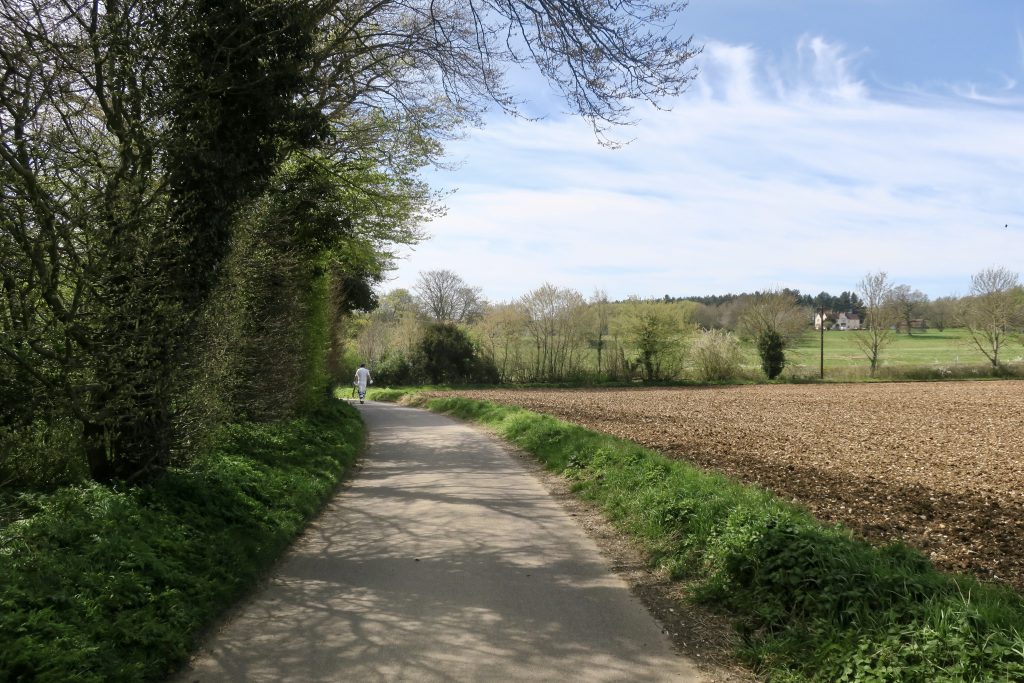 From Kimpton village, down the hill, past the church, take a left at the T-junction and a right at the next, treading on tarmac, up the hill under the hedge, facing oncoming traffic but invisible in the shadows, as they come racing past on the screaming noise of their high speed motorbikes.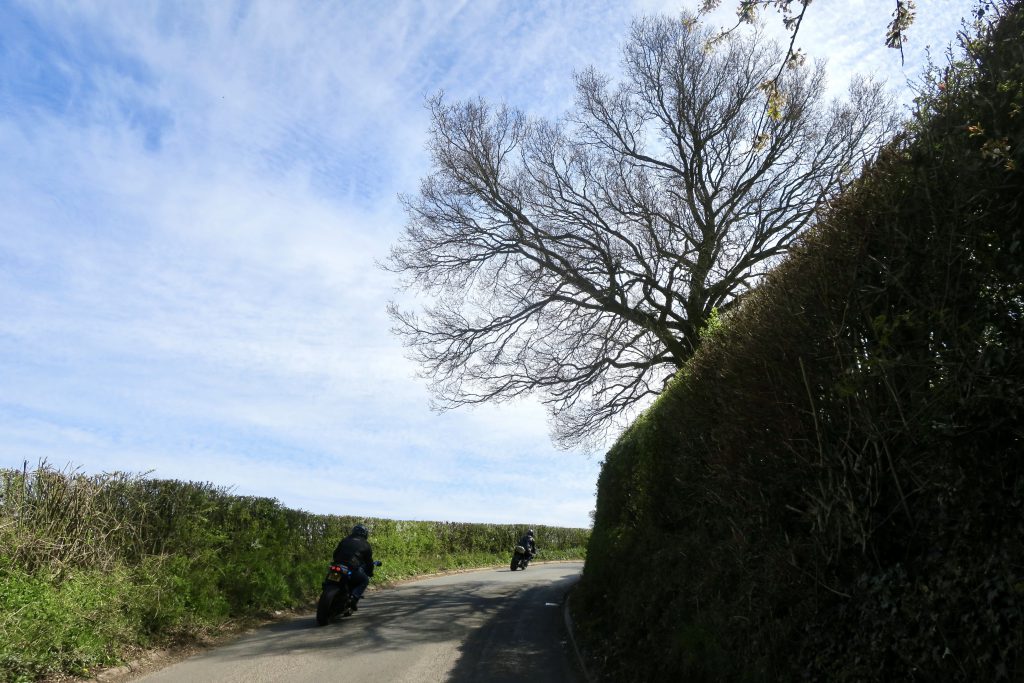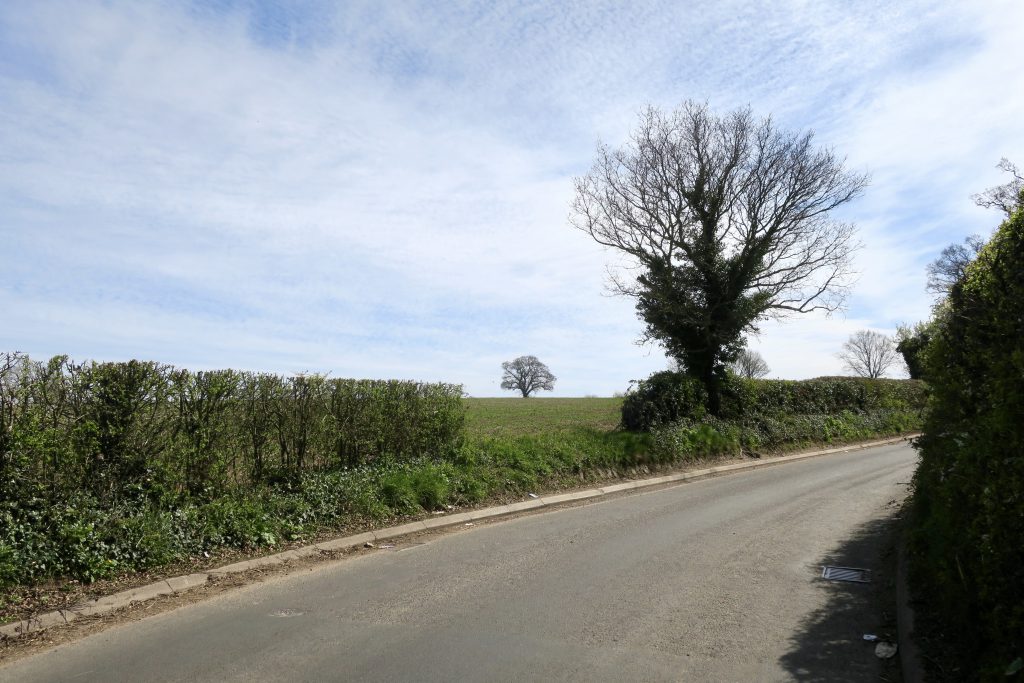 And then they're gone. And the trees breathe a sigh of relief.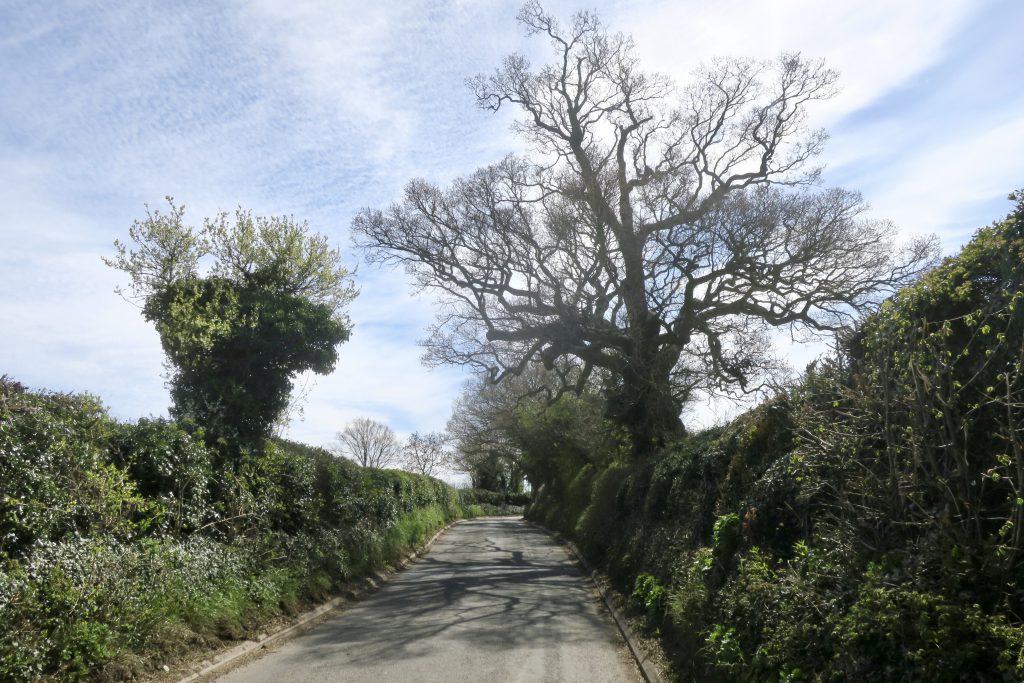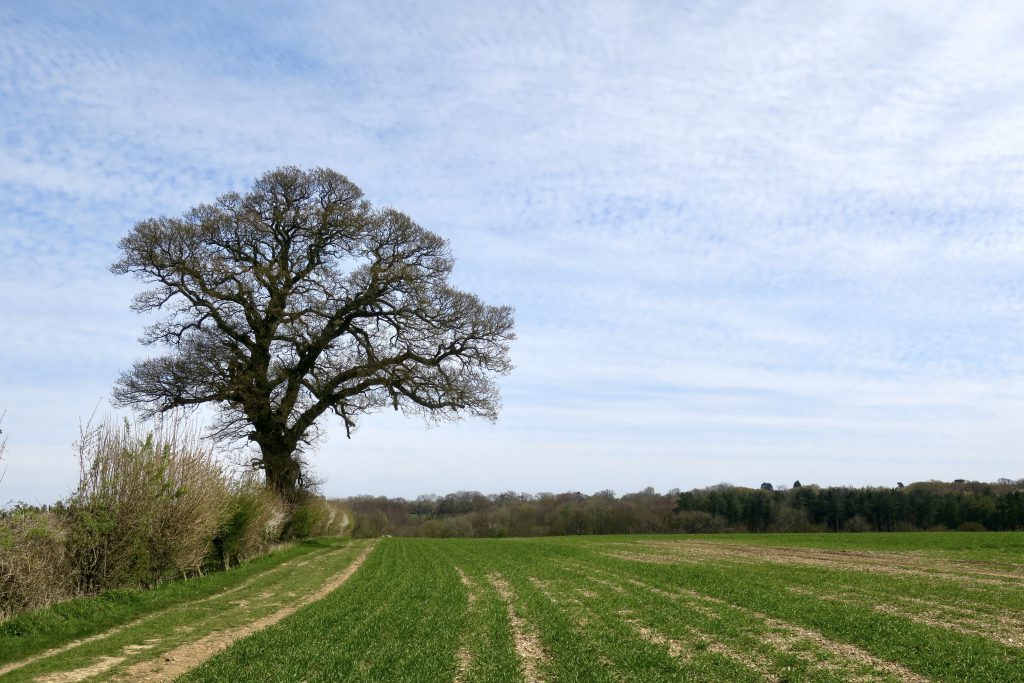 They direct us slowly but surely, quietly and calmly, through the woods and back to where we started from. Poor old Michael Finnegan, begin again.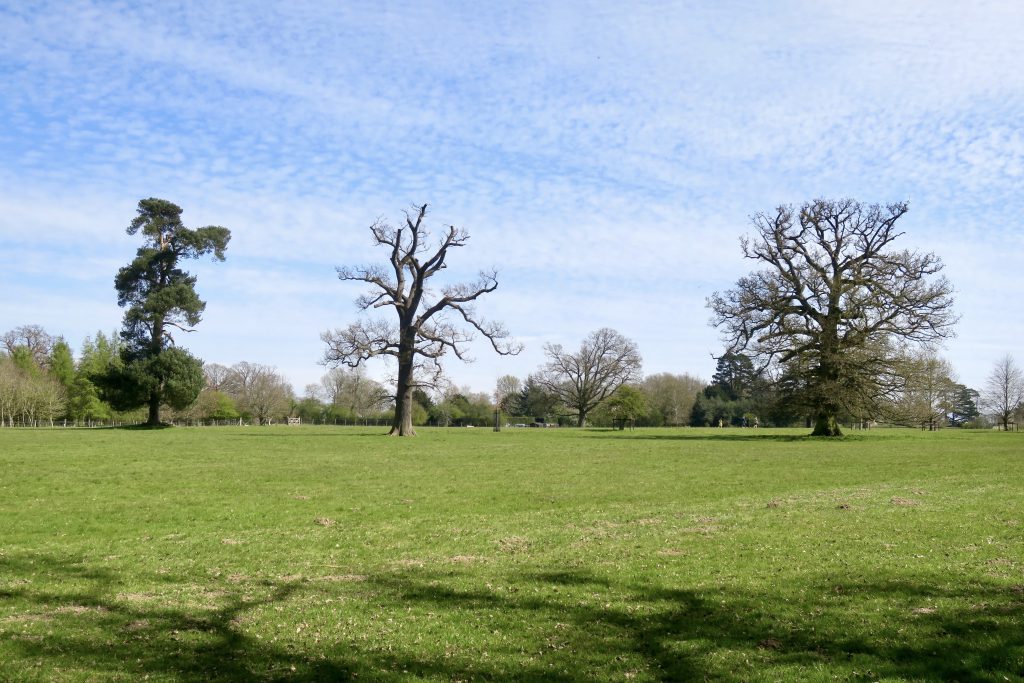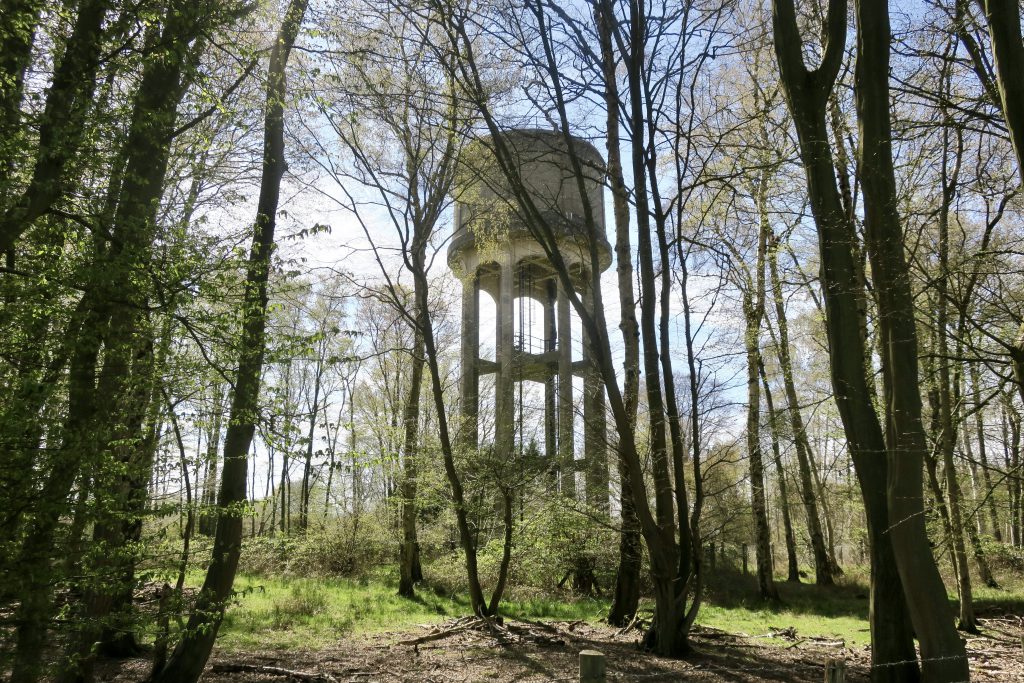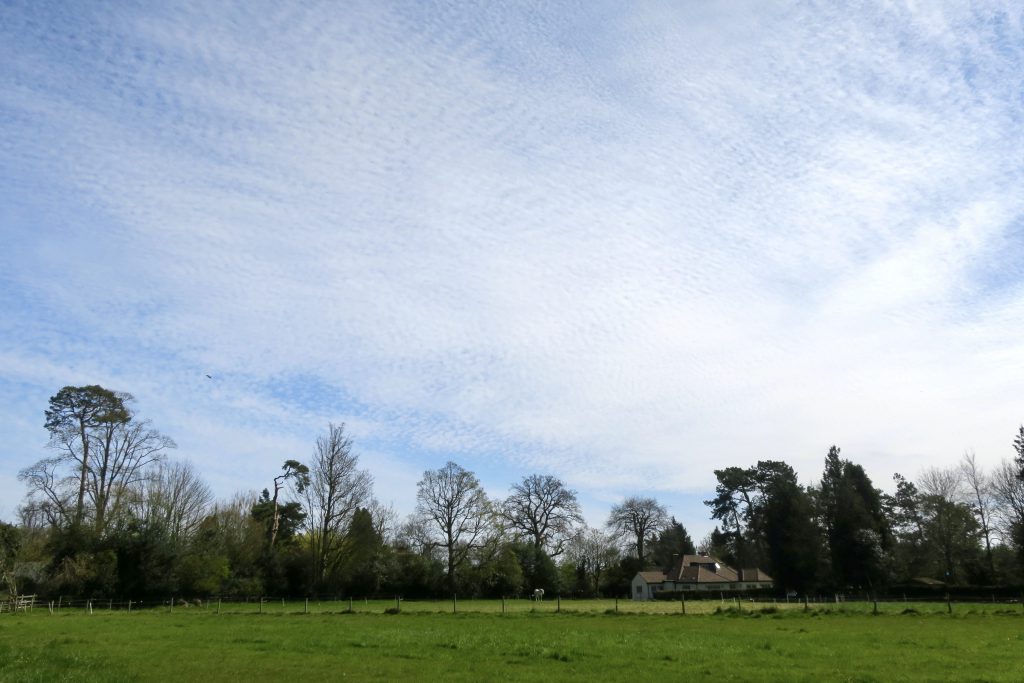 And a shivering sky over Ayot St Lawrence.