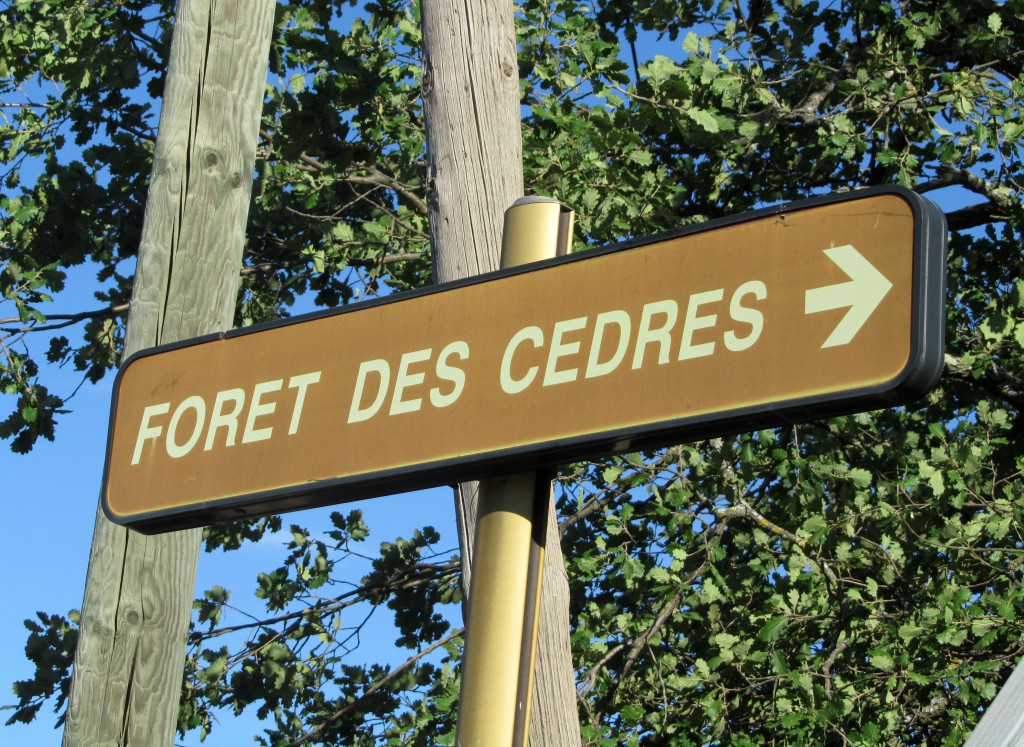 One day last August, looking to escape the heat of Provence, we found some welcome shade in the Cedar Forest on the Petit Luberon ridge above Bonnieux. The forest was planted in the 19th century to rehabilitate an area damaged by intensive grazing. I'm reminded of The Man Who Planted Trees though I'm sure this forest was not sown by just one man alone.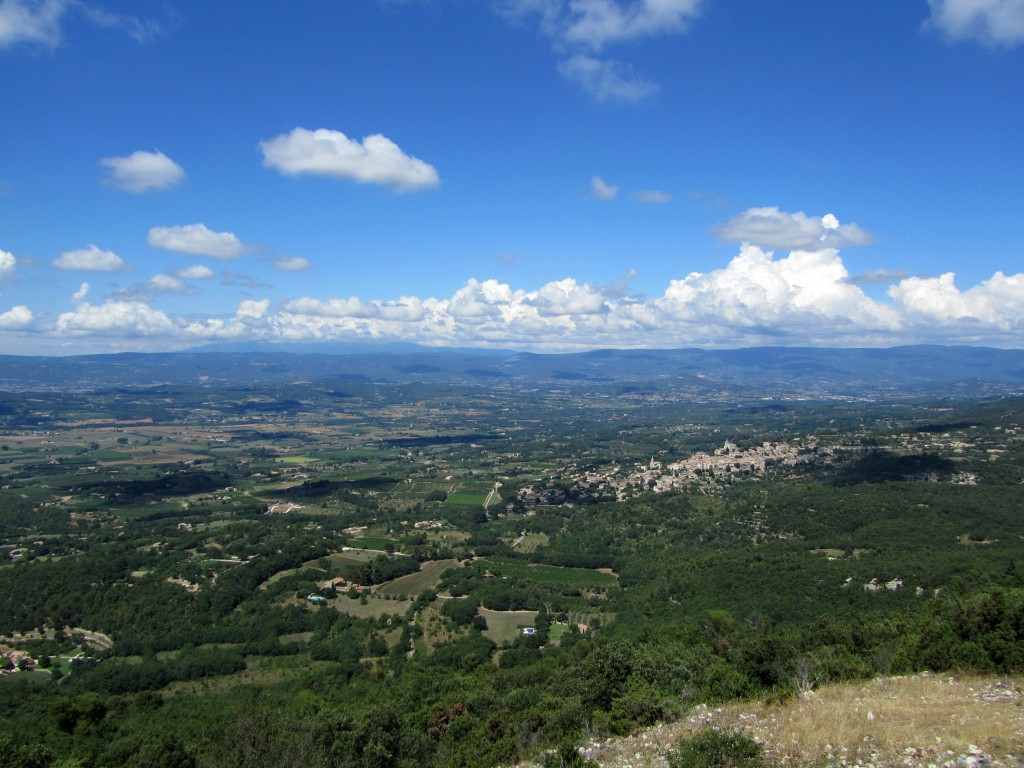 High up on the ridge there were breathtaking views of Bonnieux and Lacoste and the distant Monts de Vaucluse with the white peak of Ventoux hidden in the clouds.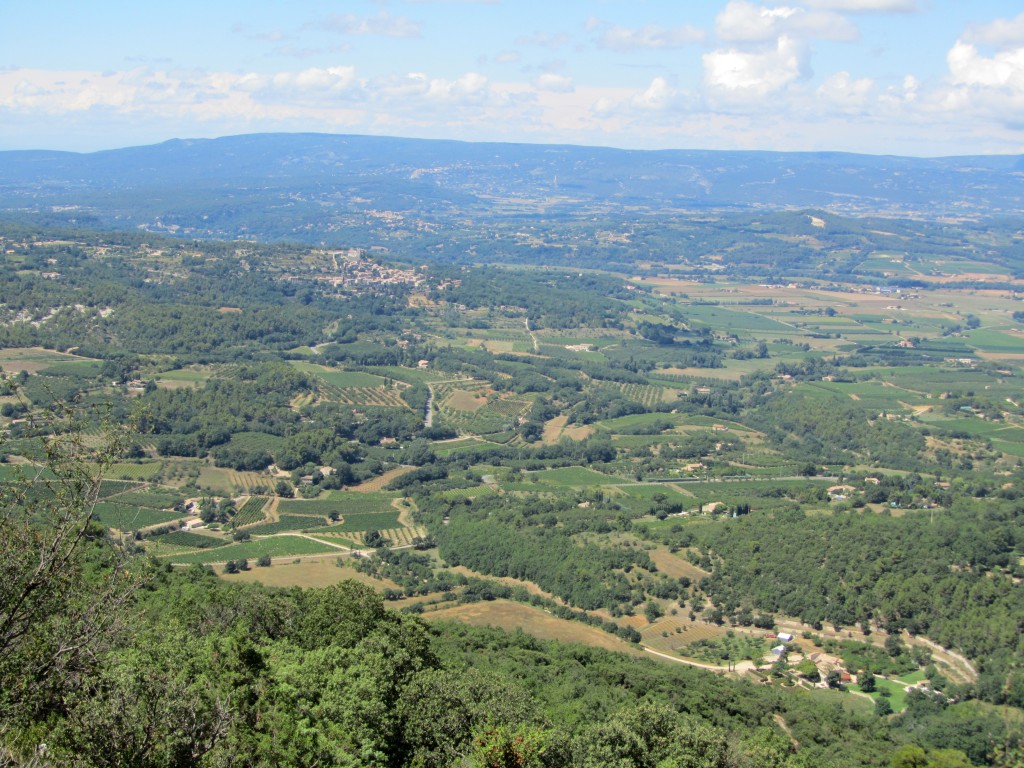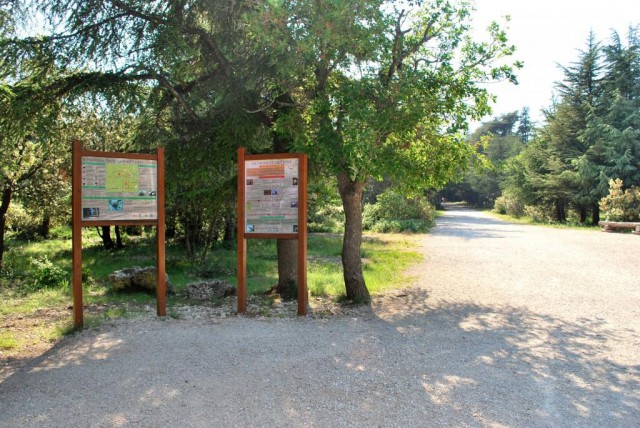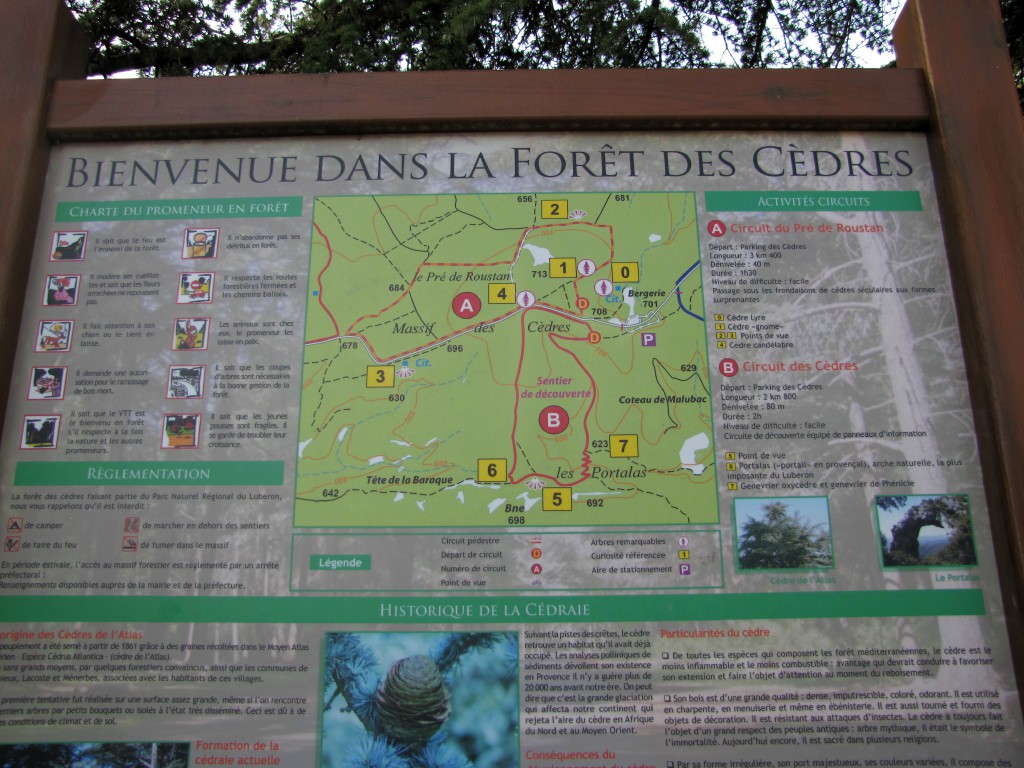 We consulted the map and thought perhaps we could try Circuit B and then if there was time we'd try Circuit A. But we couldn't take the map with us, so before very long we'd forgotten the directions. There were trees marked with coloured rings to identify particular paths but we didn't have the circuit diagram so we just walked and made it up as we went along.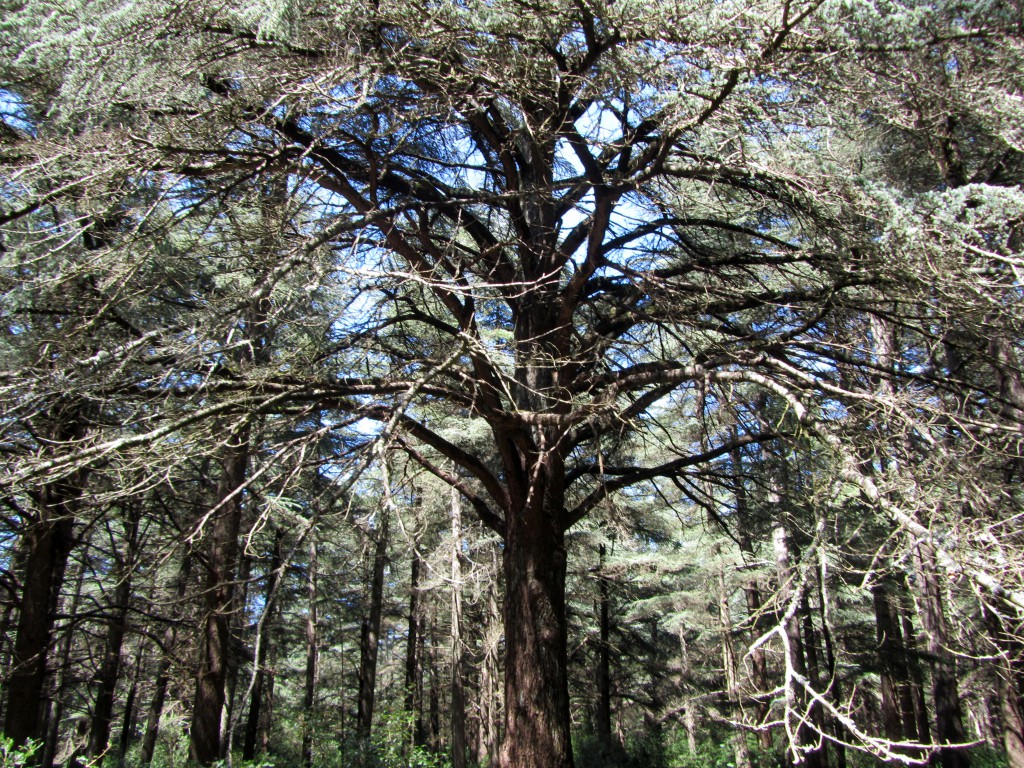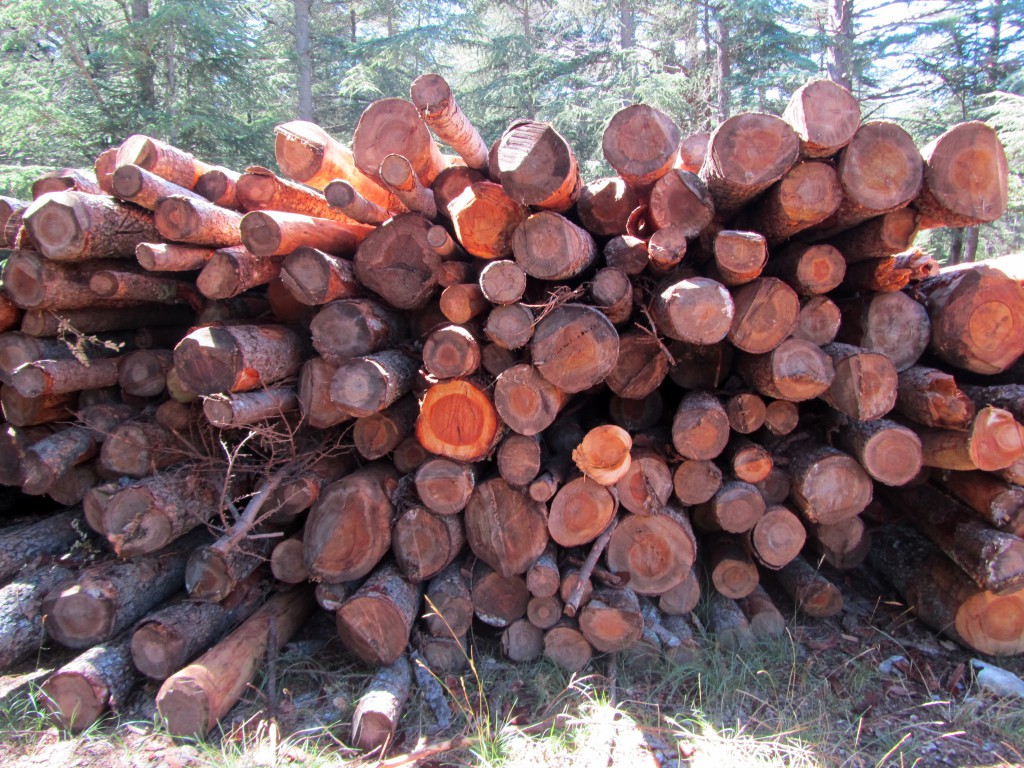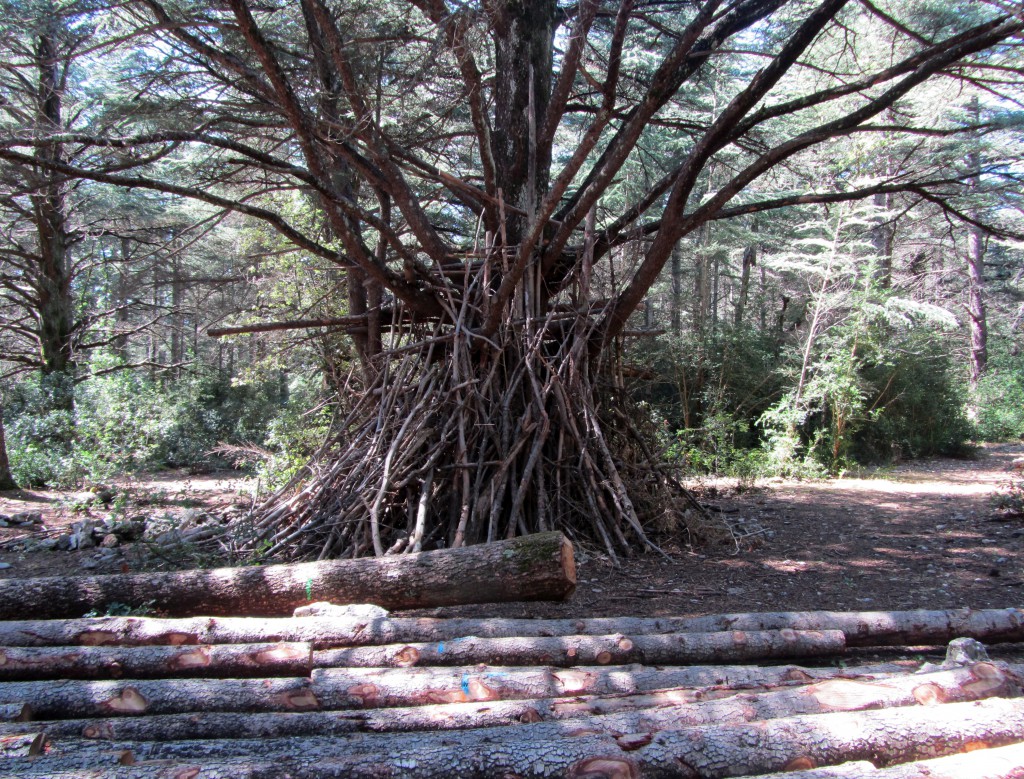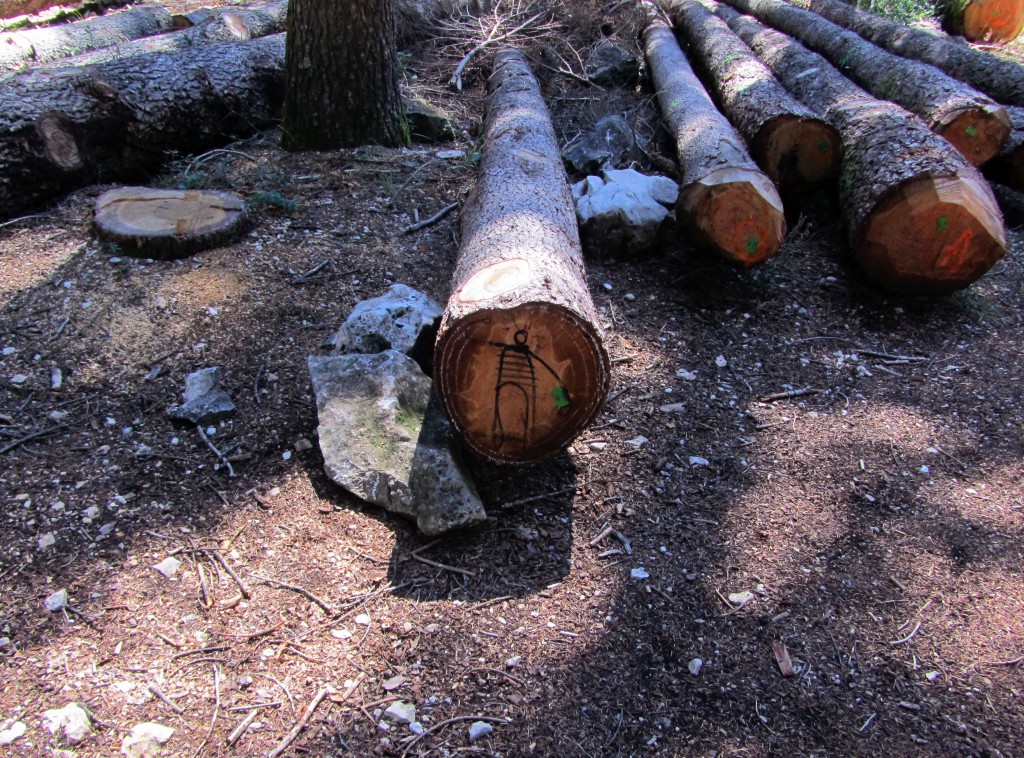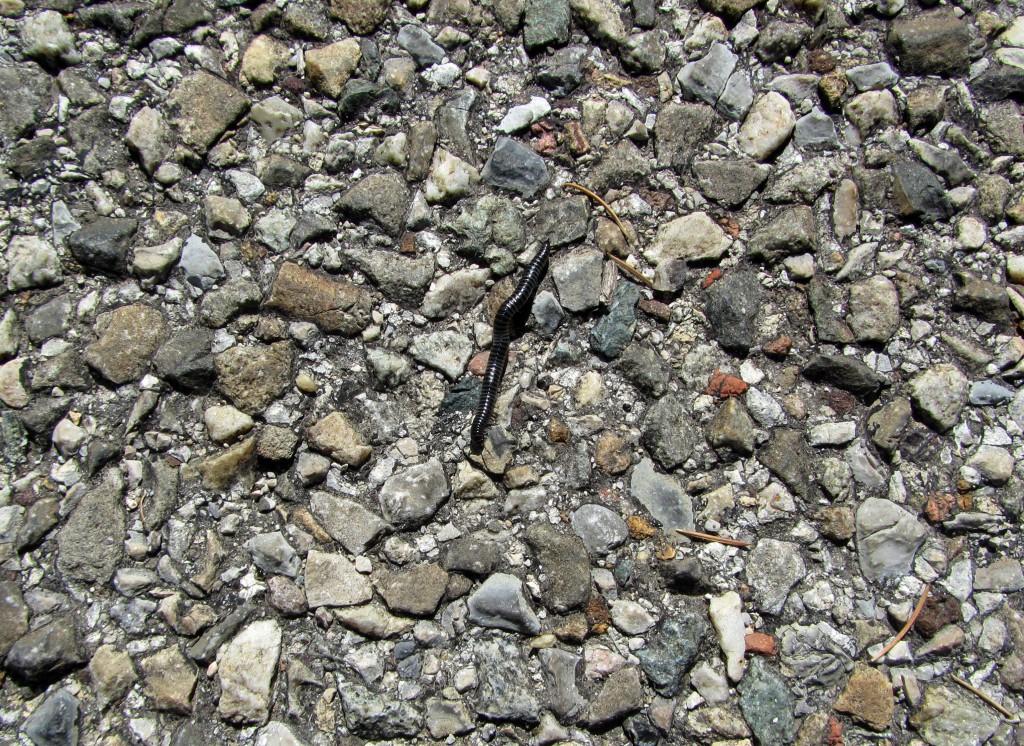 After a few wrong turns we met with this handsome Provencal millipede, like a twig that had grown legs and an independent life of its own, and who was very happy to show us the way.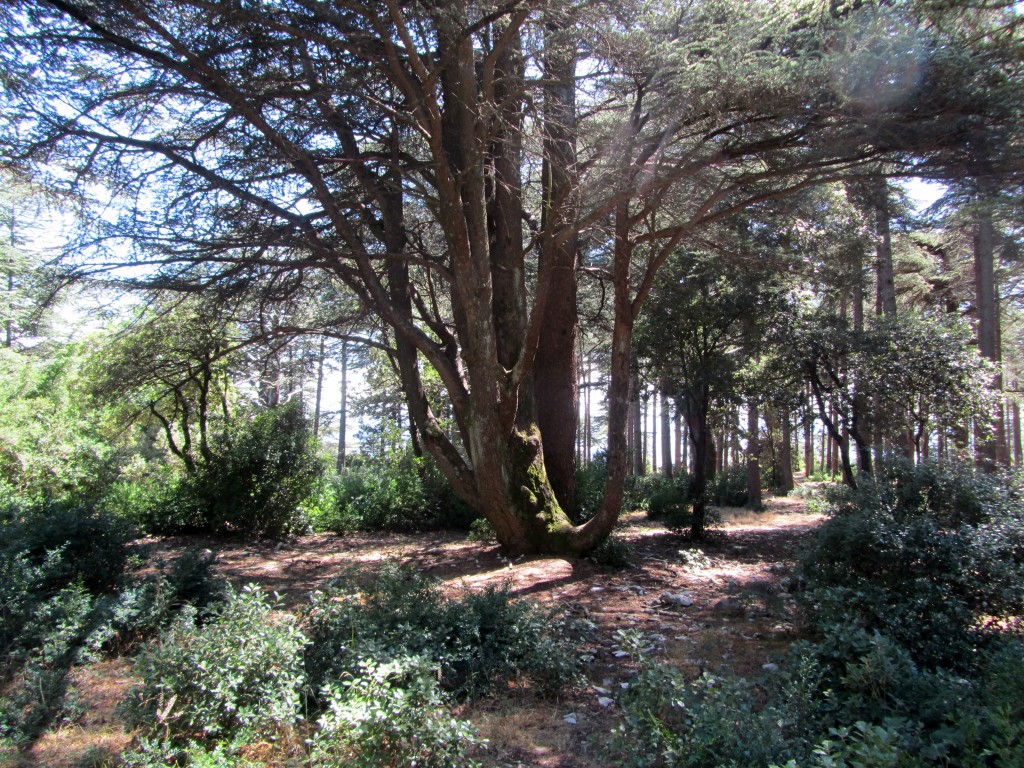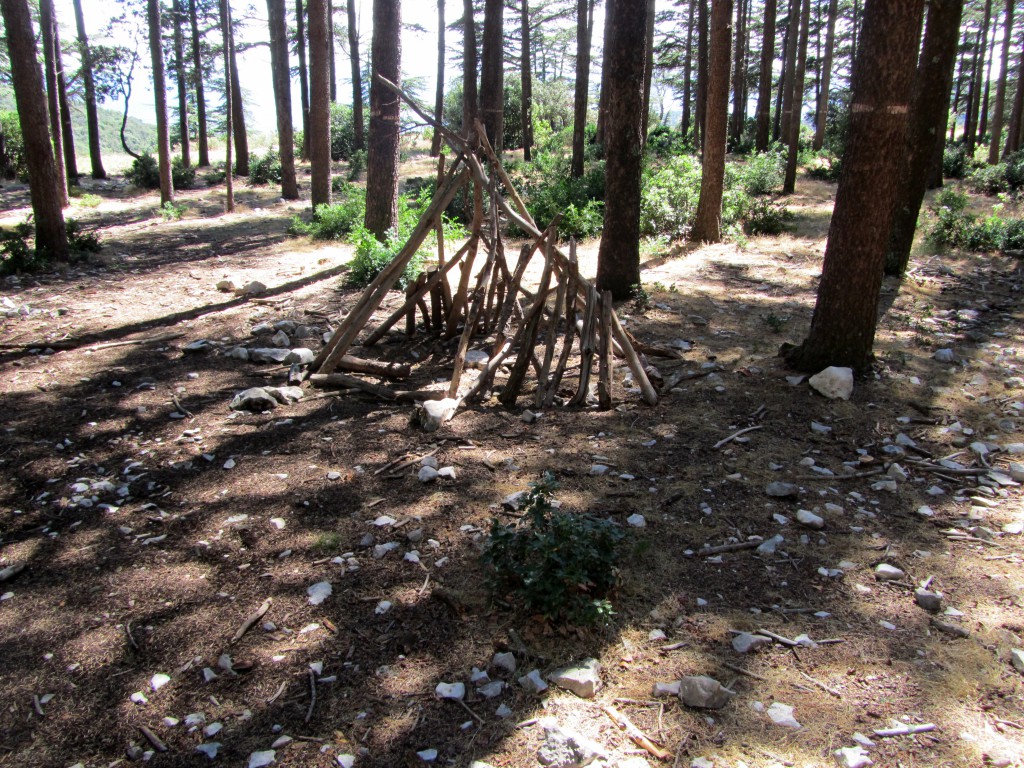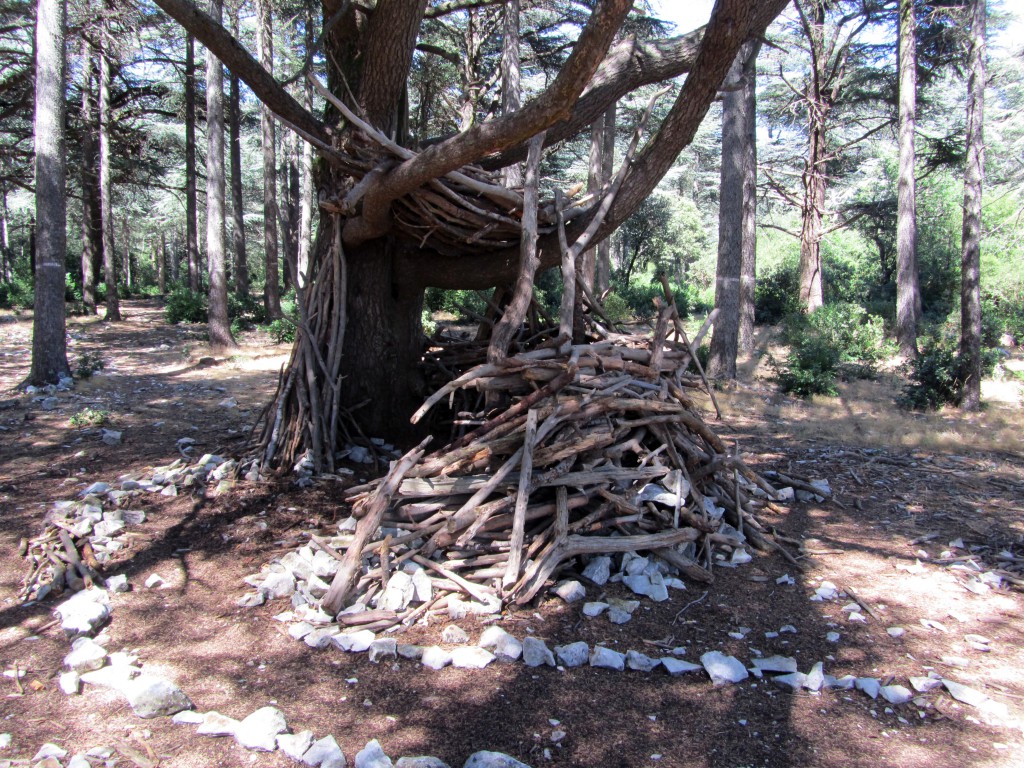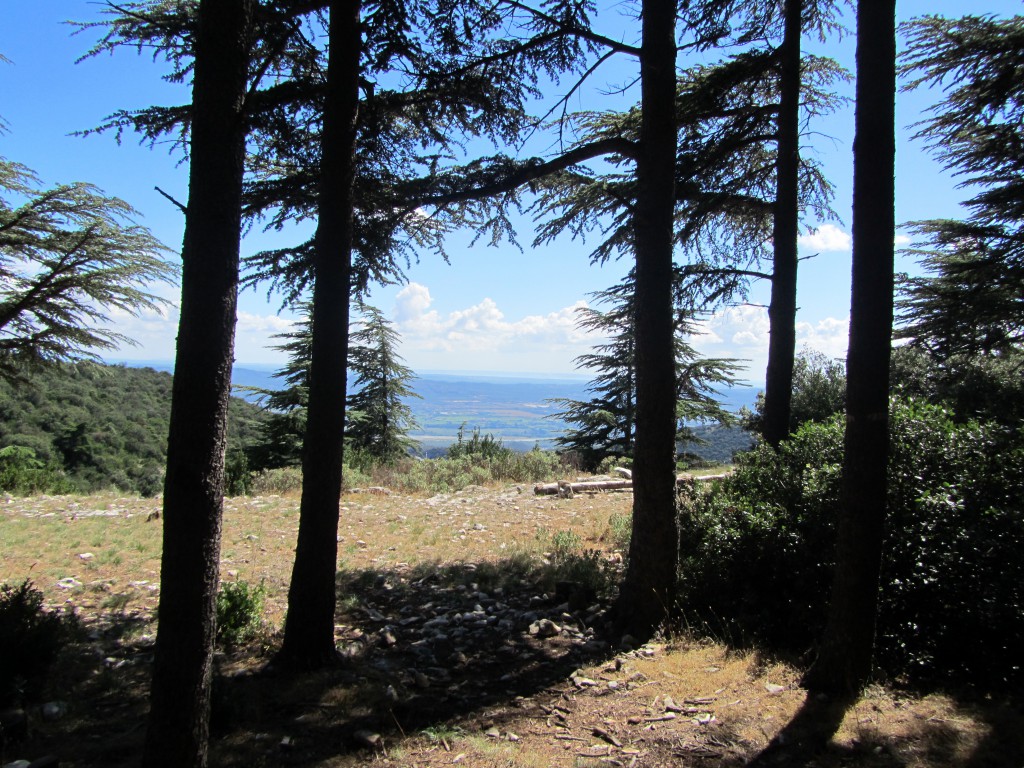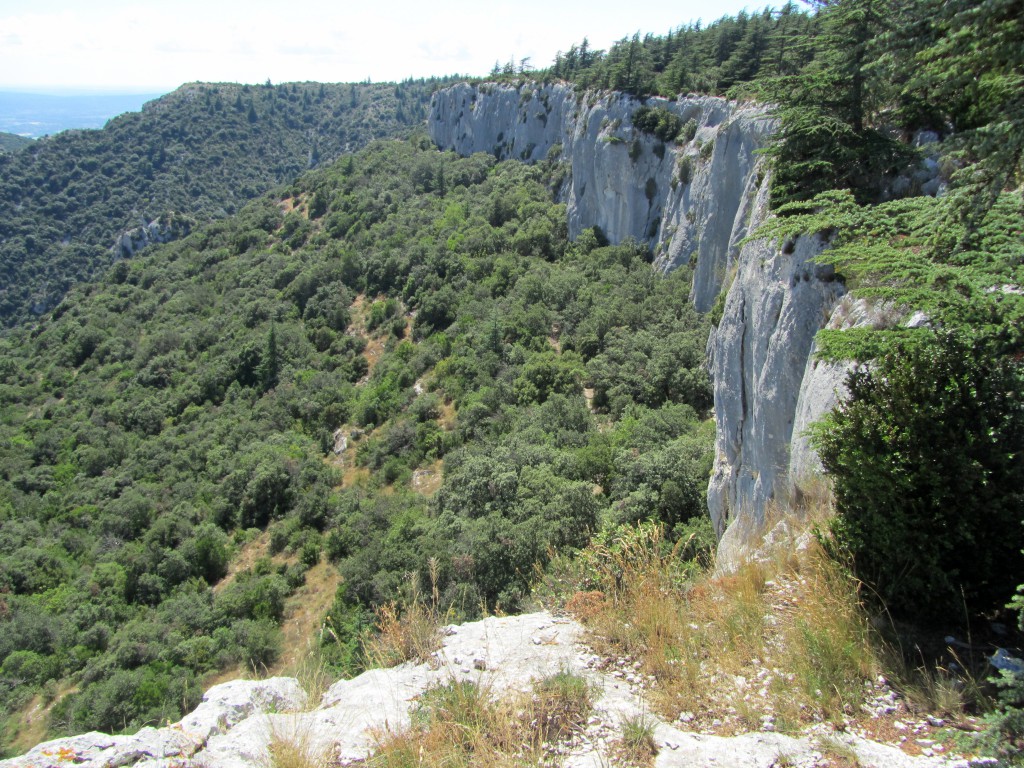 We came through the forest and found striking examples of vernacular woodland architecture. A little further and the ground suddenly dropped away; we were on the edge of a limestone escarpment with another panoramic view. Then just a little further west was a portalas, an imposing natural rock arch.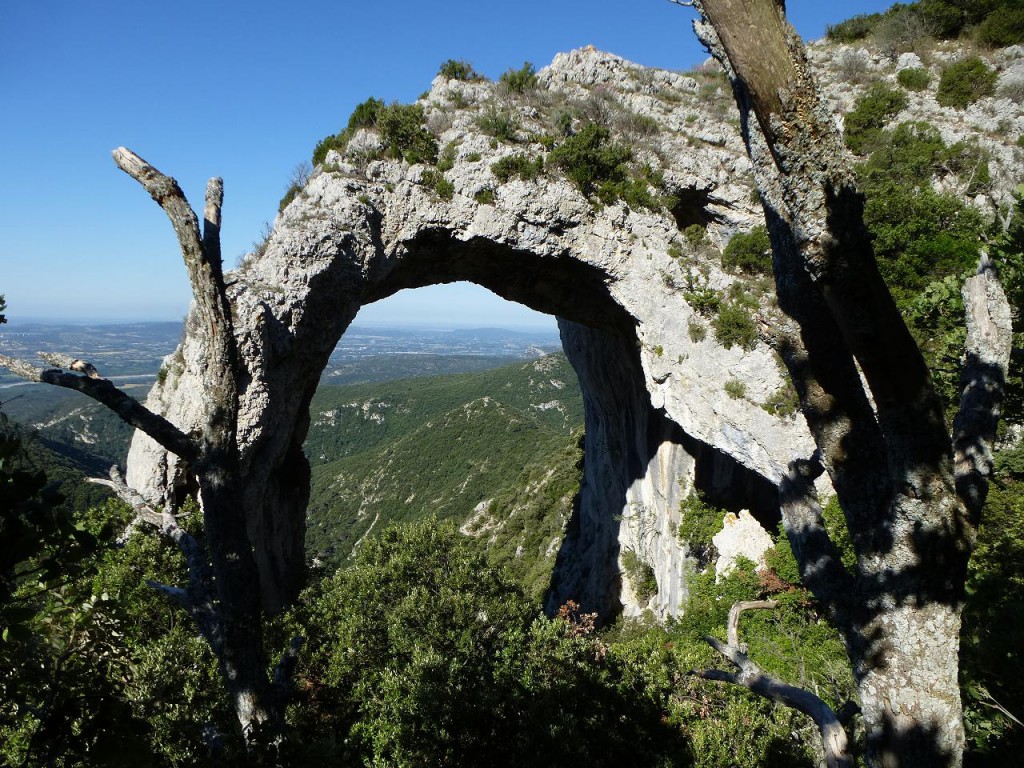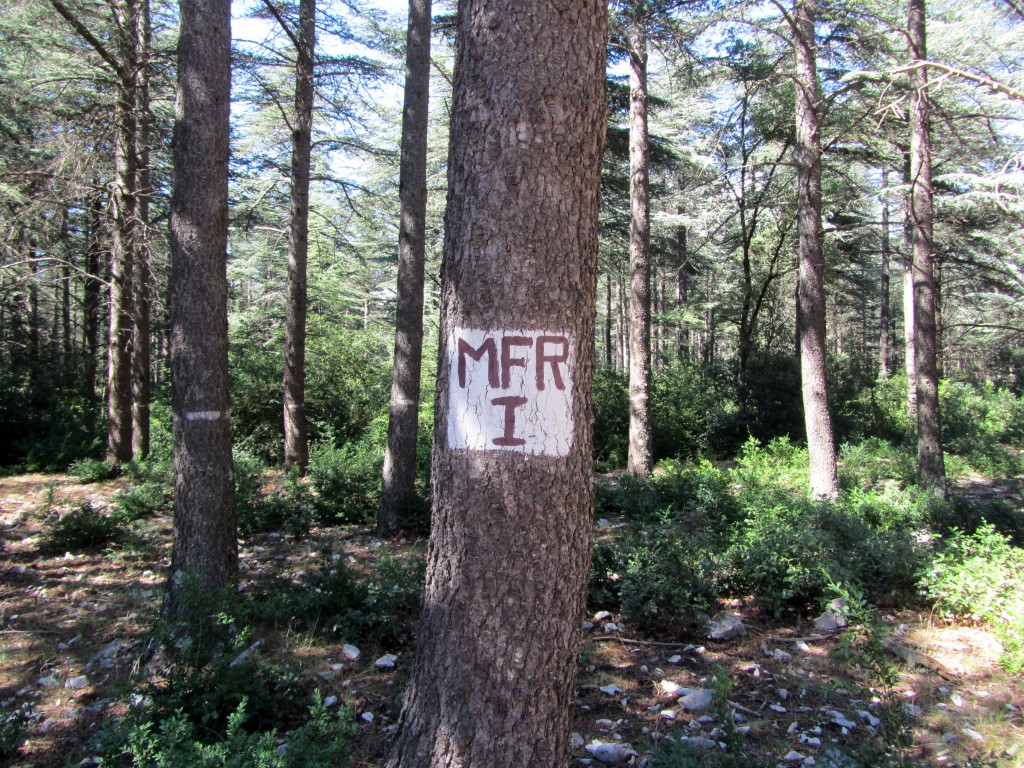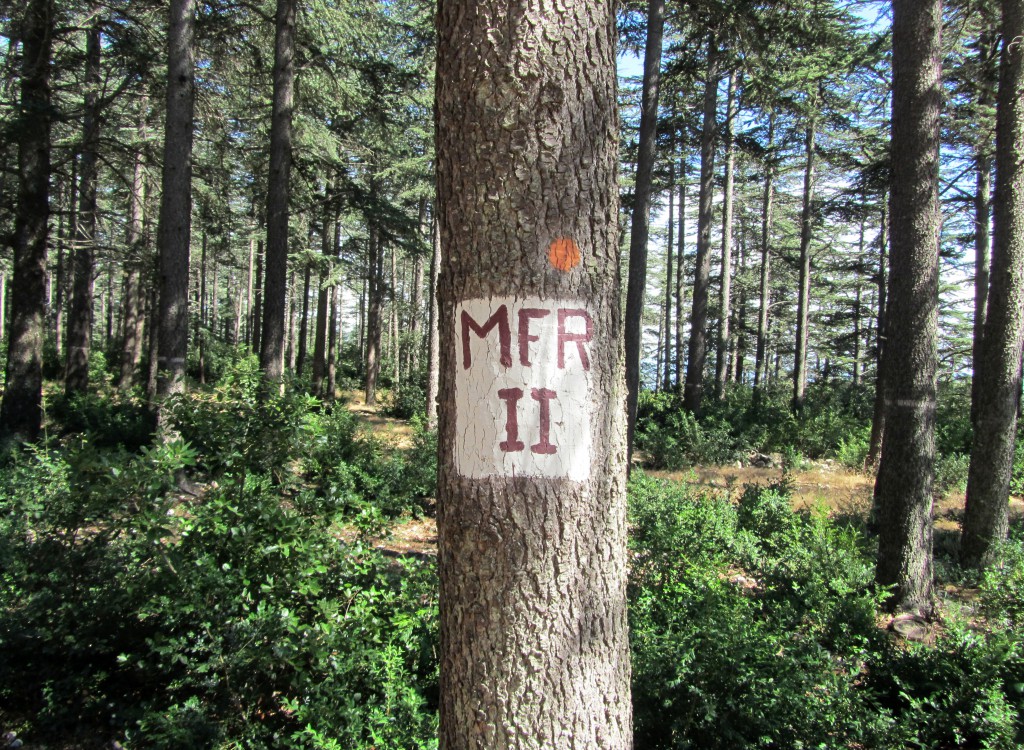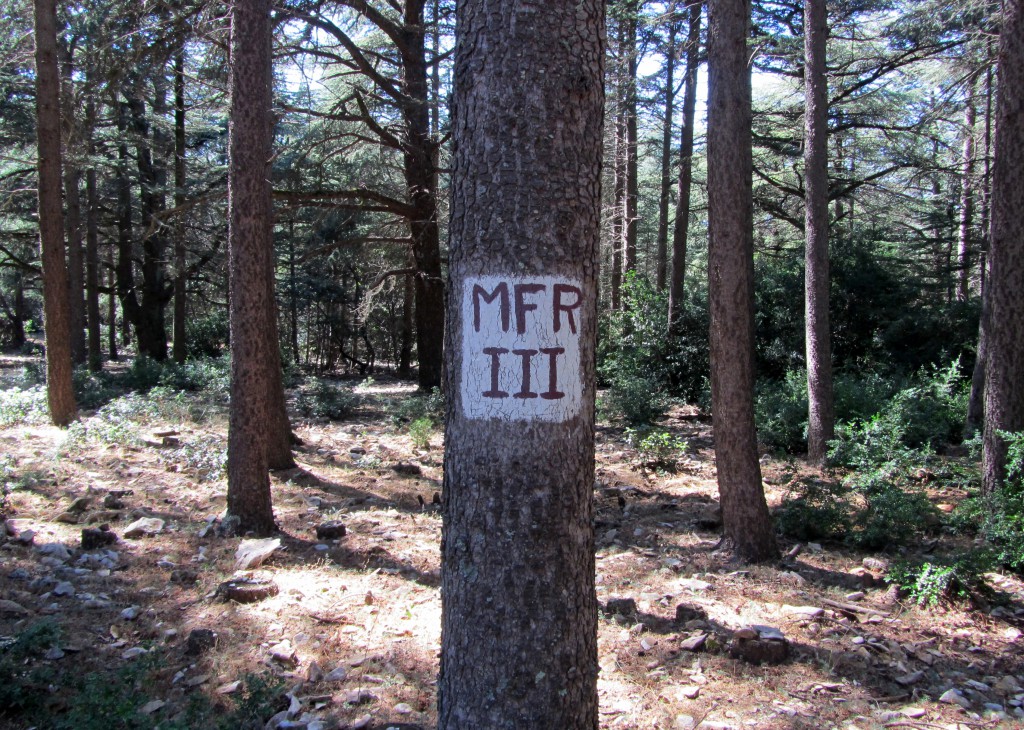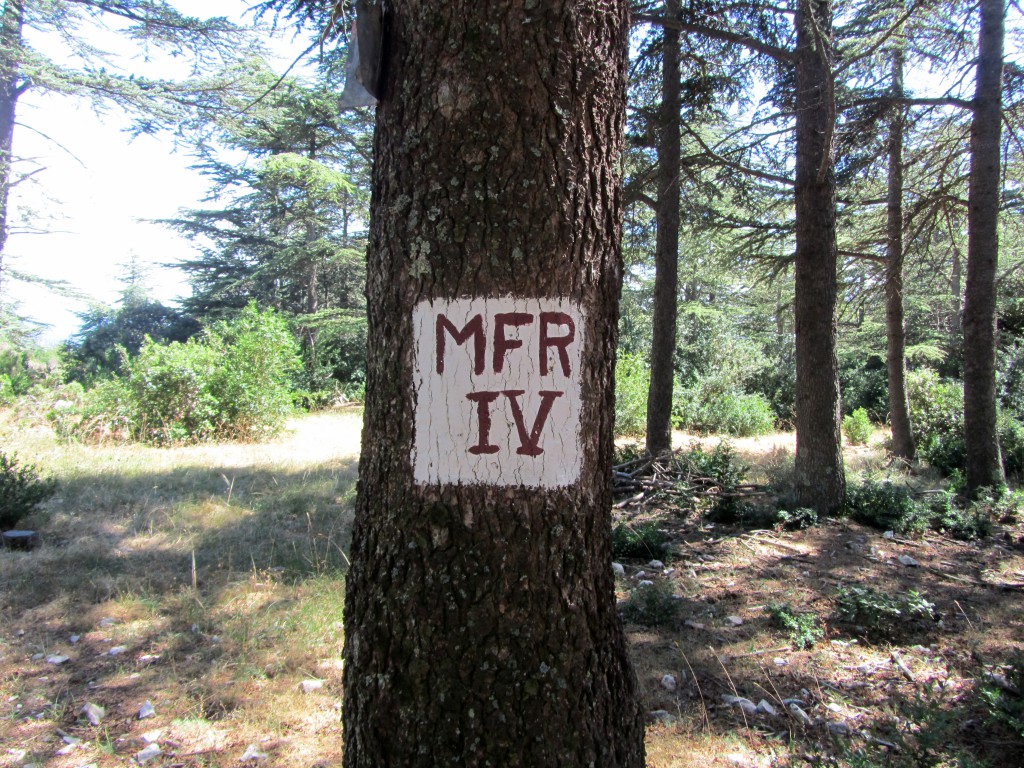 Back on track we continued west and the trees talked in code. We could have gone on as far as Cavaillon along this high ridgeway; we hoped for a signpost to turn us around but none appeared.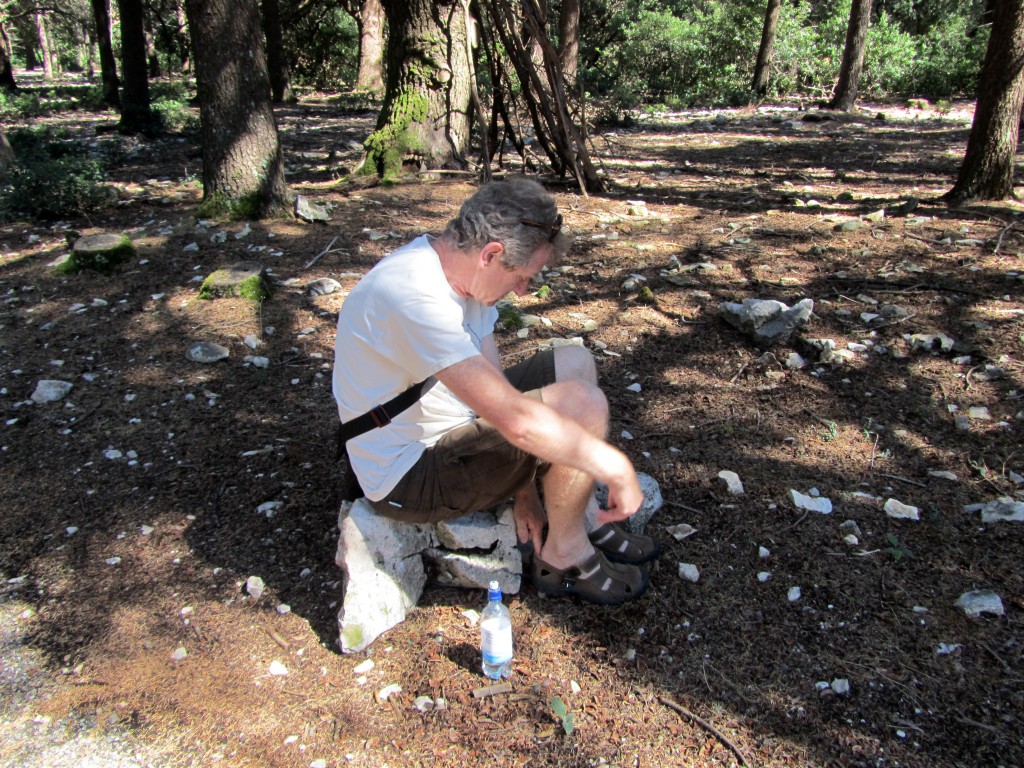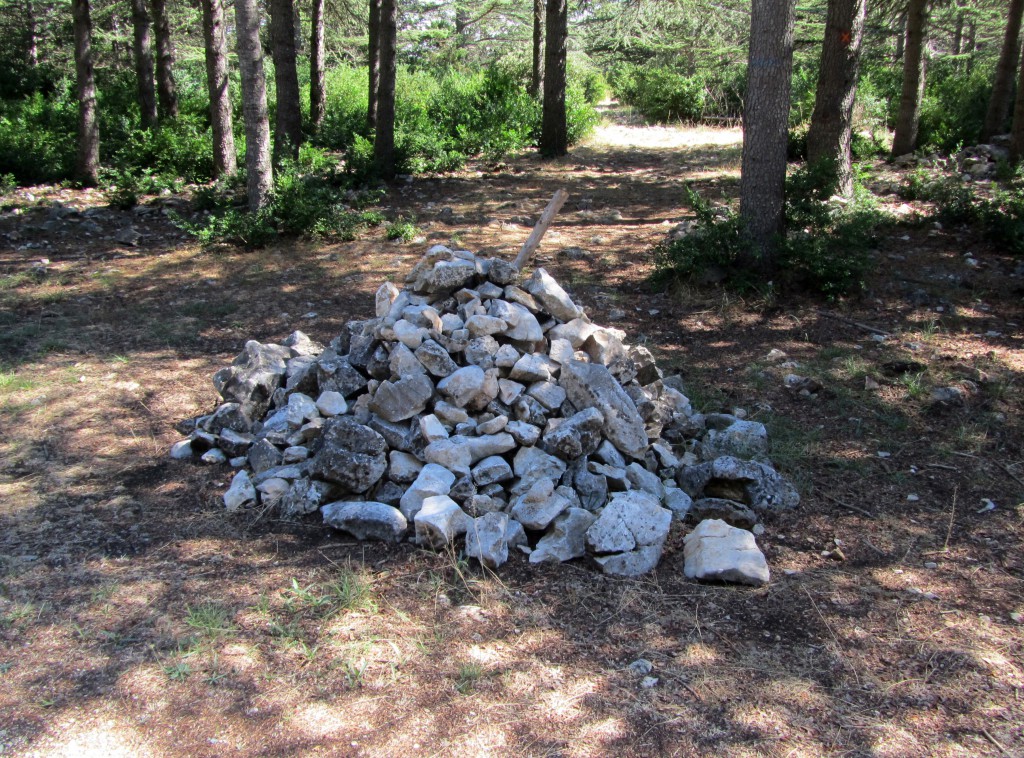 I removed the stones from my shoes and added them to the cairn beside the path. Such a pile of shoe stones! We took it as a sign that it was time to turn back. We appeared to have walked off the map.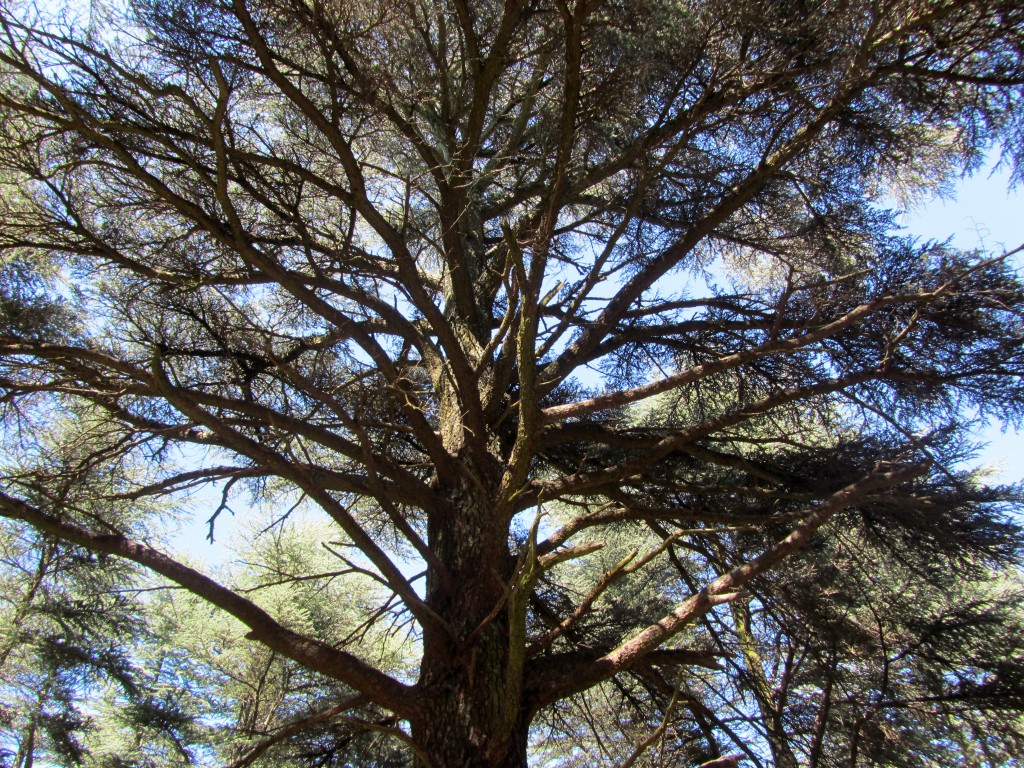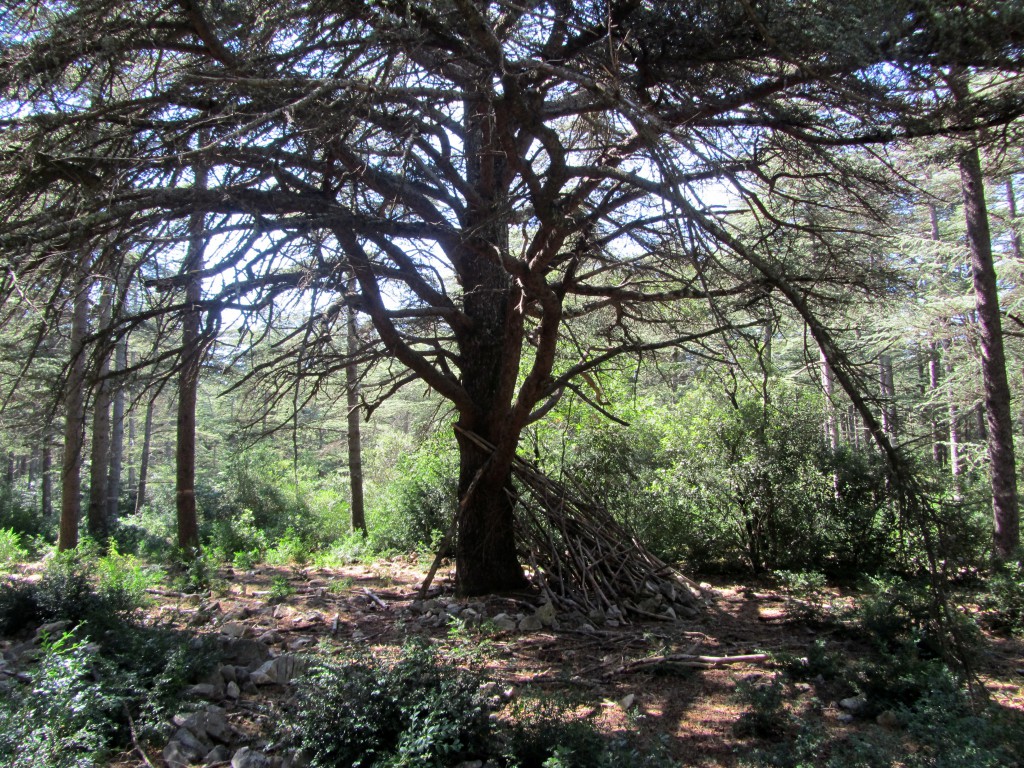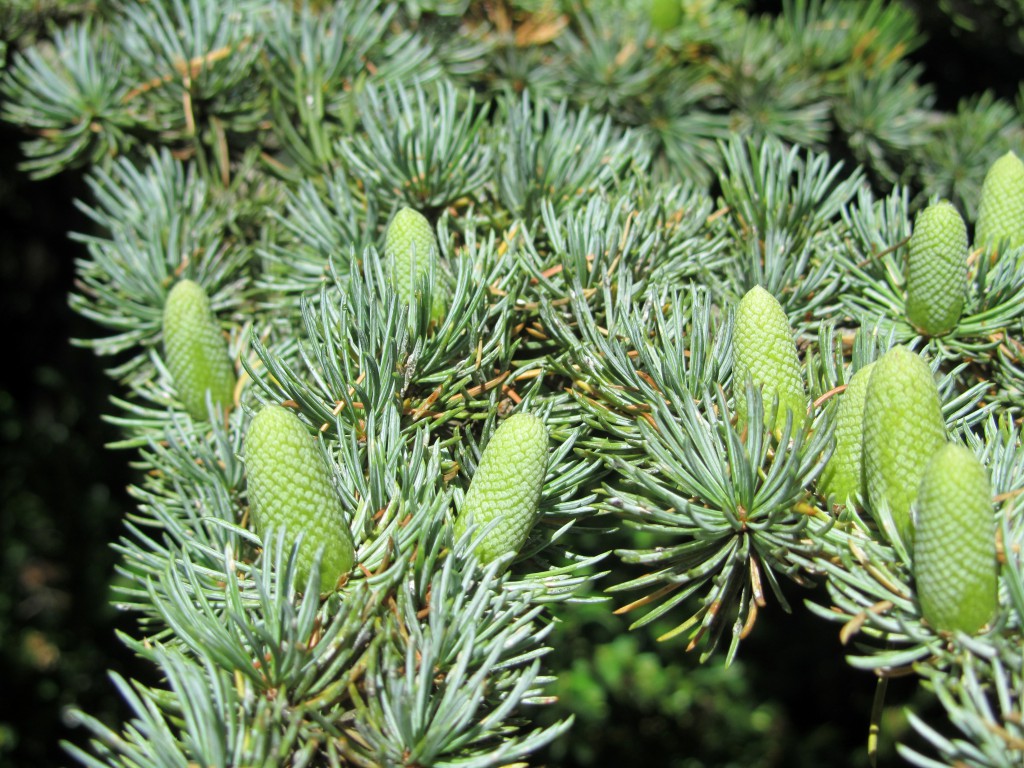 The seeds to plant this forest were harvested from the Atlas Cedars of Morocco and Algeria, similar to the Cedar of Lebanon, well suited to growing in mountainous regions, they were planted here in 1860.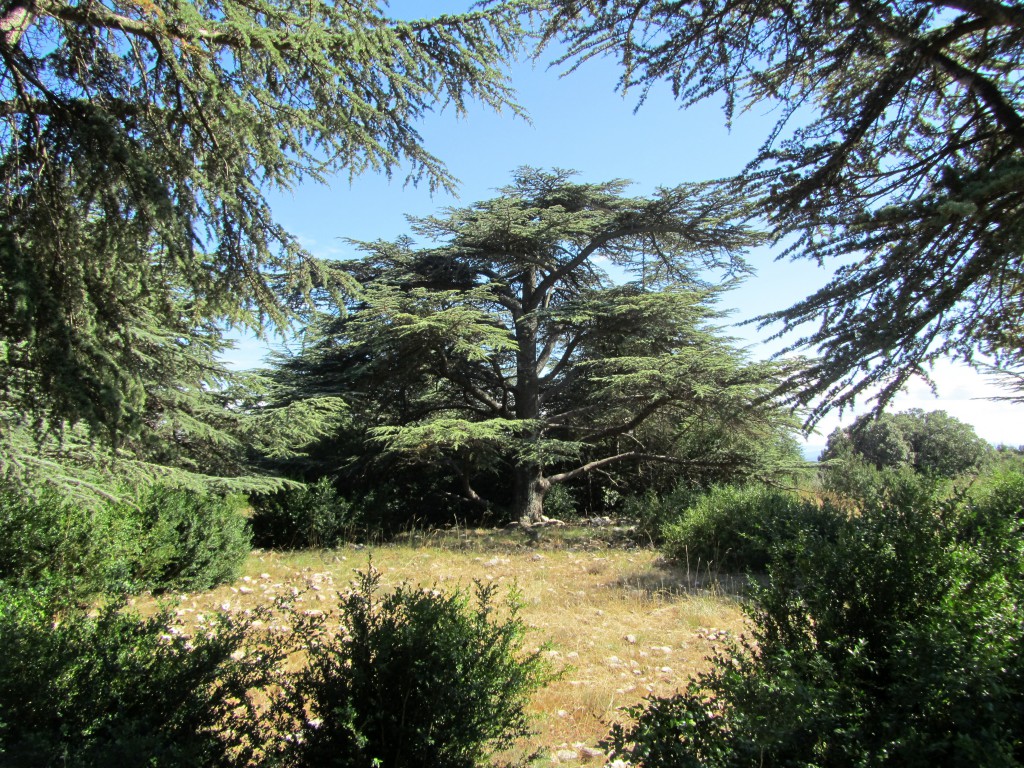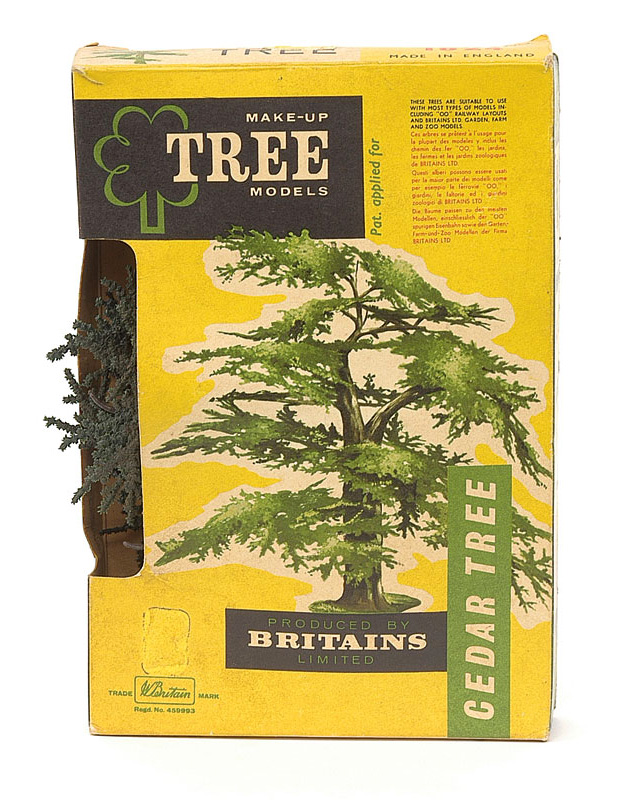 Mostly though, they reminded me of the trees I planted around my model train set 100 years later.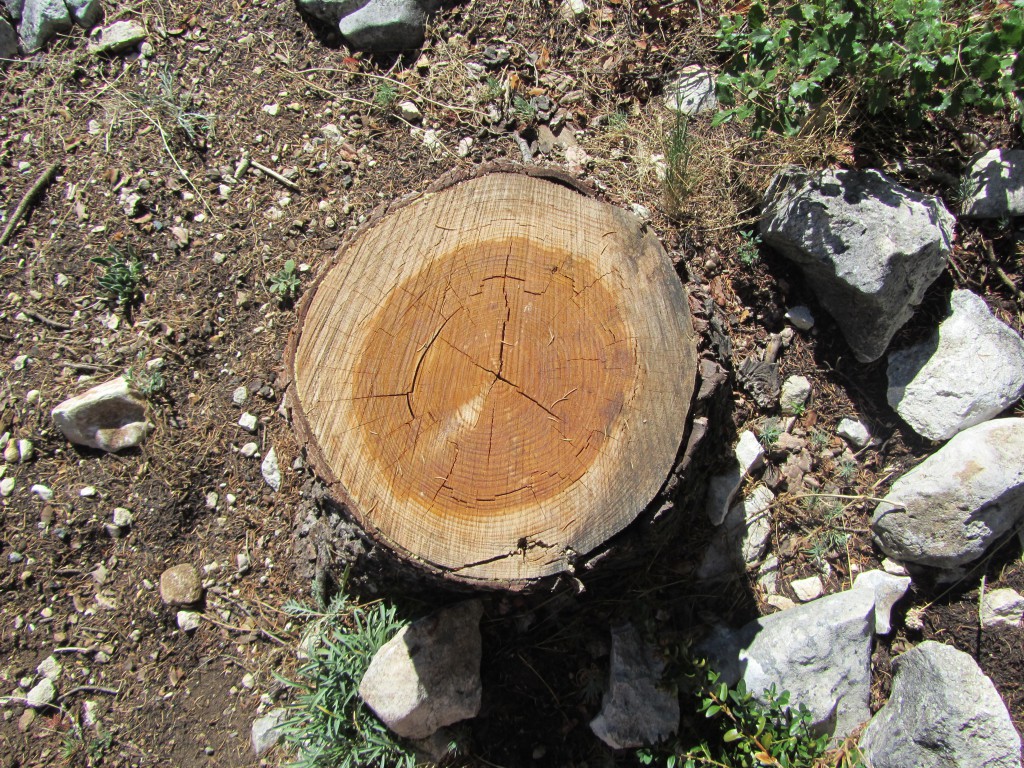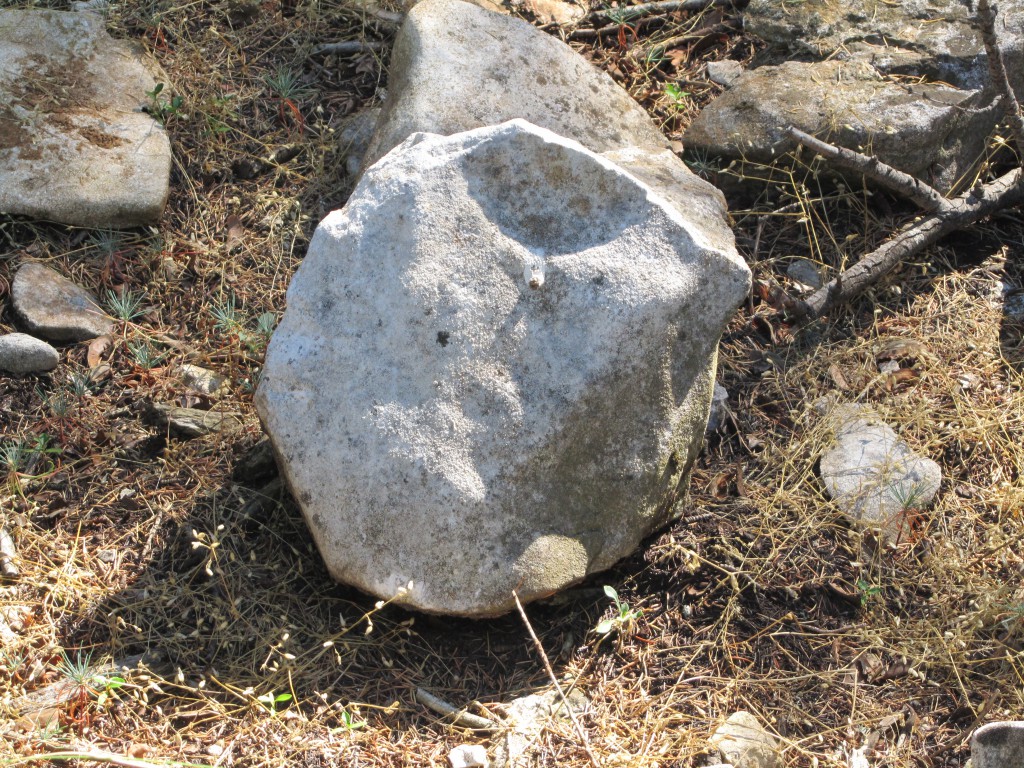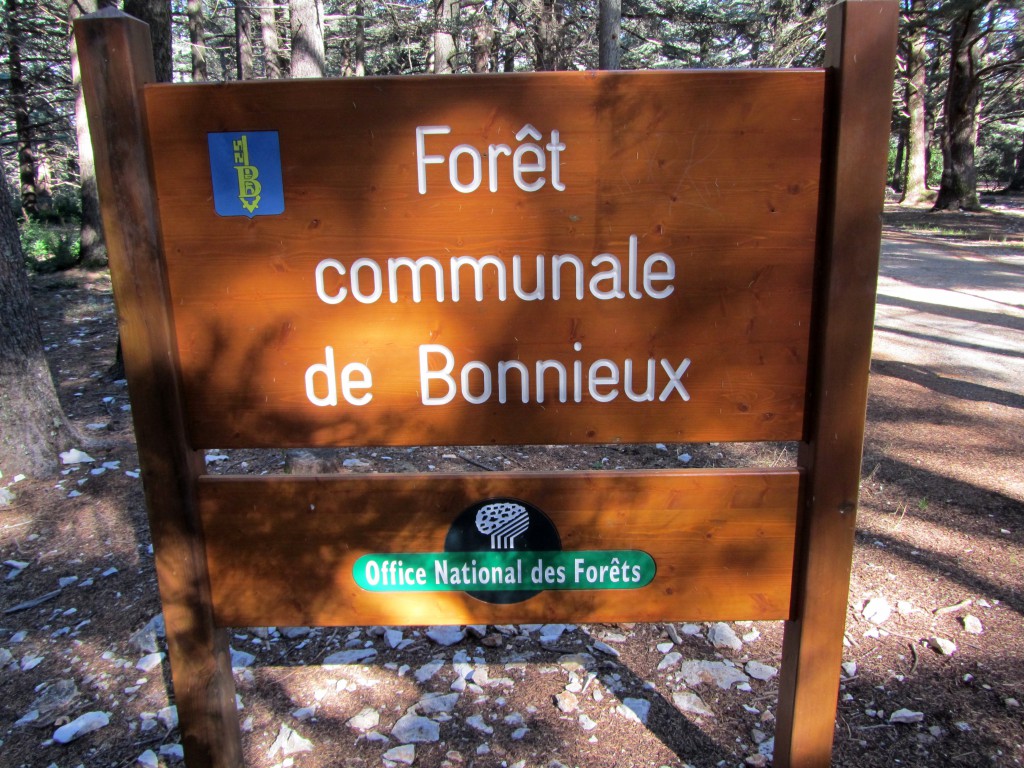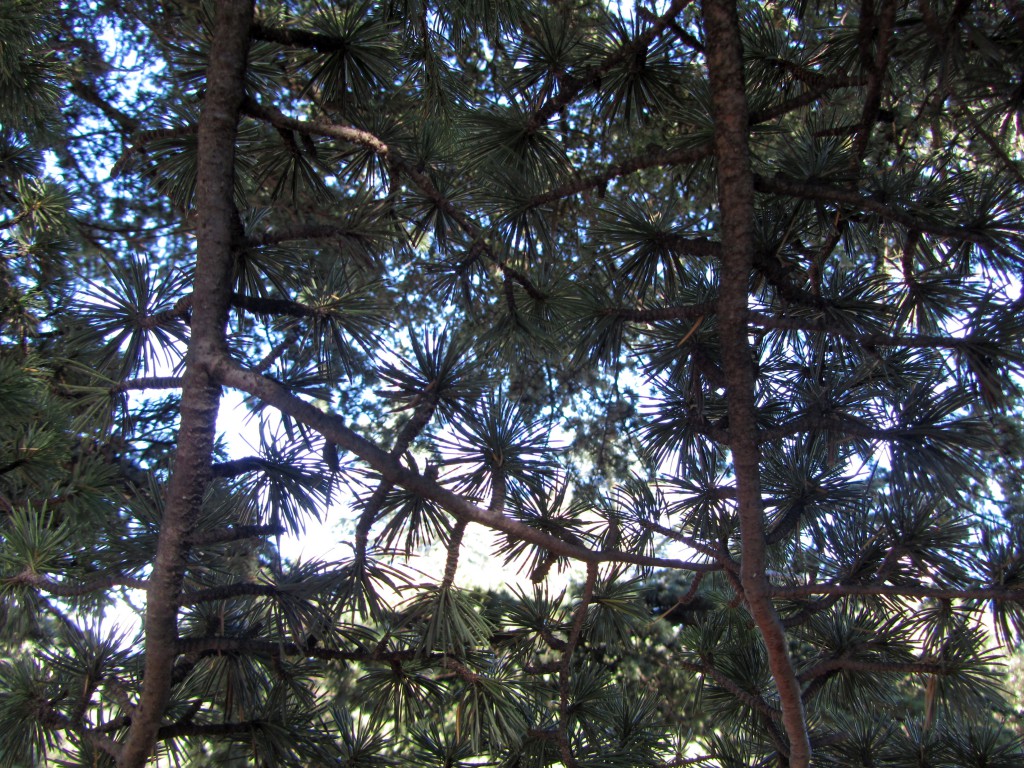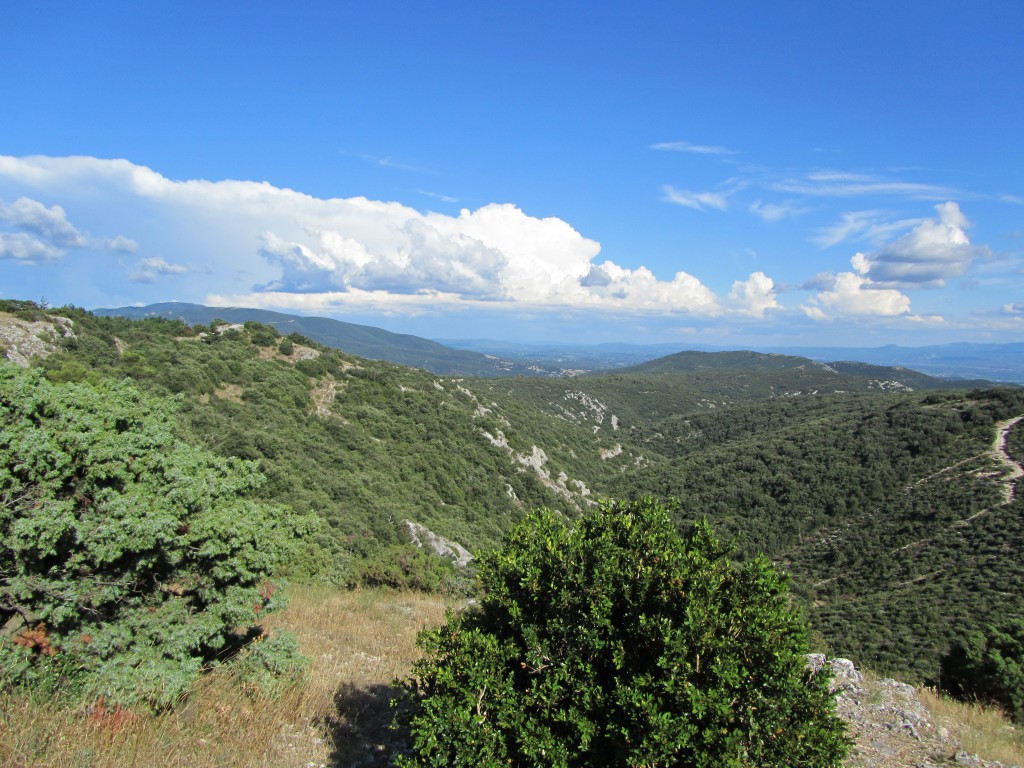 On the way back there were views south to Marseille and north to Mont Ventoux where the clouds were now lifting to reveal its white peak. Look closely and see an eagle soaring in the middle distance.