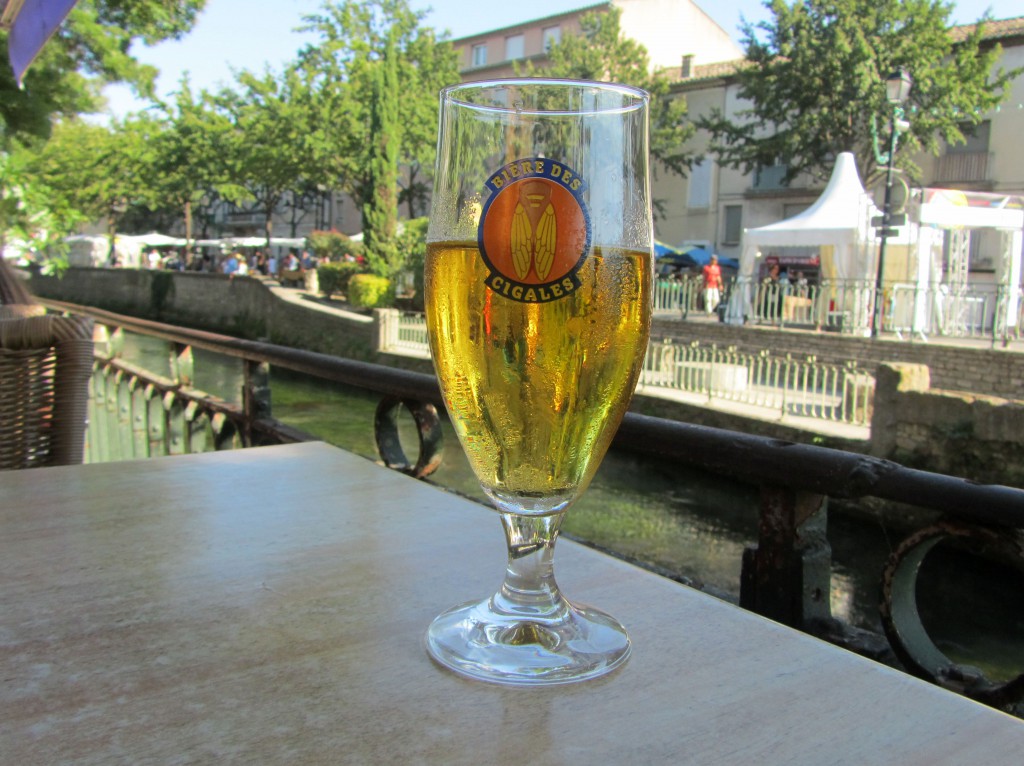 In this bleak midwinter please excuse me while I indulge in a few holiday photos. Here's a glass of light to brighten these dark days and to toast 2014. It's from Rue Des Roues – the heat of Provence and the din of the ever present cicadas, like constant car alarms hidden in the trees. In France the cicada is called cigale and so is the local beer. Cicadas are difficult to see but after a few glasses of Bière des Cigales they're easily spotted.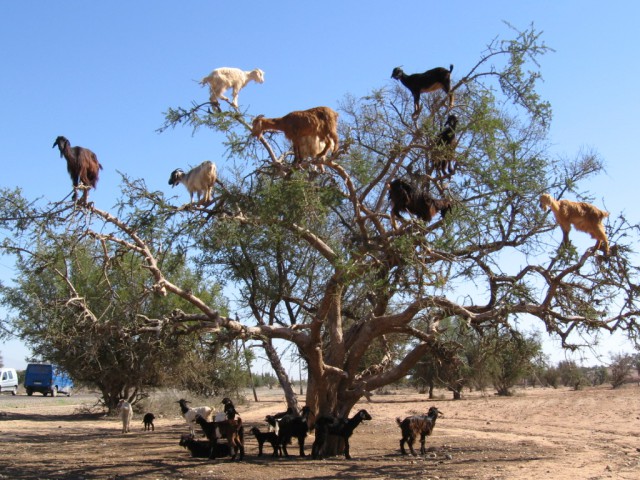 They look surprisingly like Goats In Trees, but as the effects of the beer wears off they are revealed drunkenly sucking sap from the tree. Mostly though we didn't see them, just heard them singing.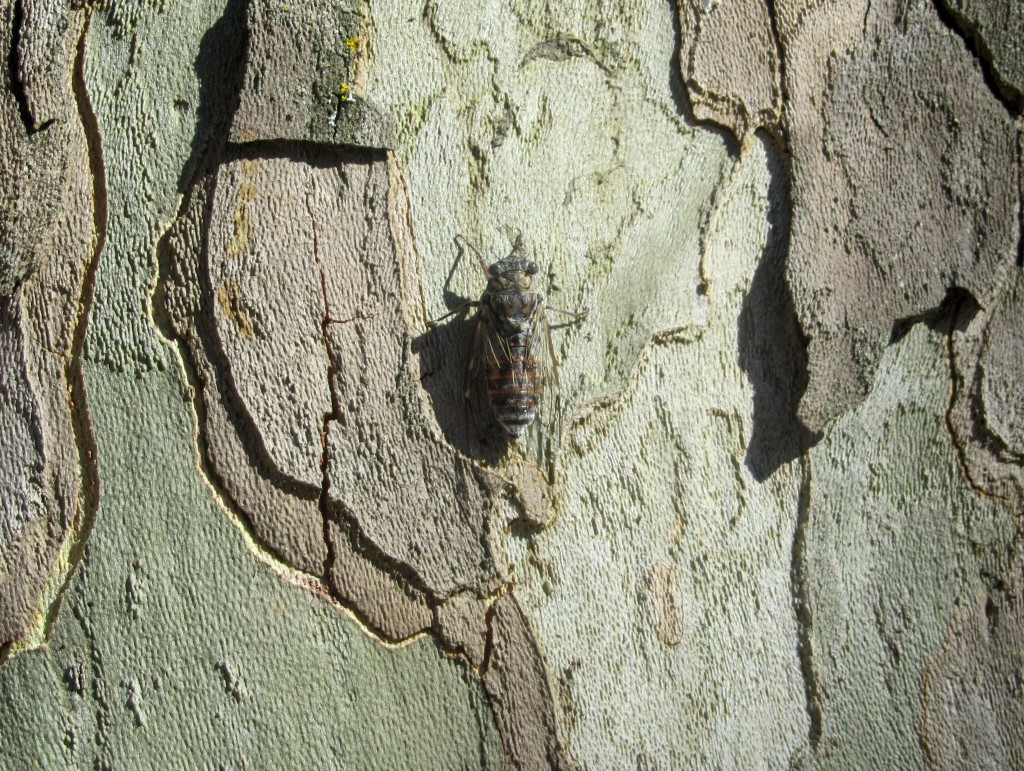 But we did find one at Silvacane (Three French Abbeys) and another at Mougins (Little Doric).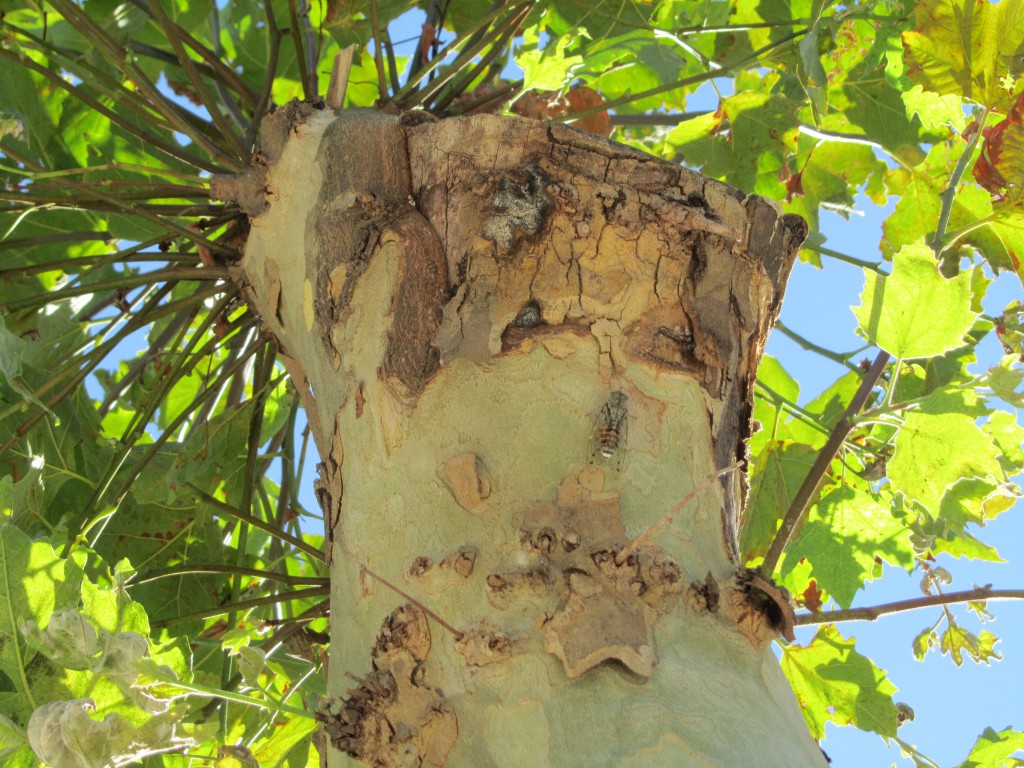 And I was reminded of Hazmat Modine, first discovered thanks to Wim Wenders' wonderful Pina.
For more strange beauty see this Wikipedia page – Cicada.