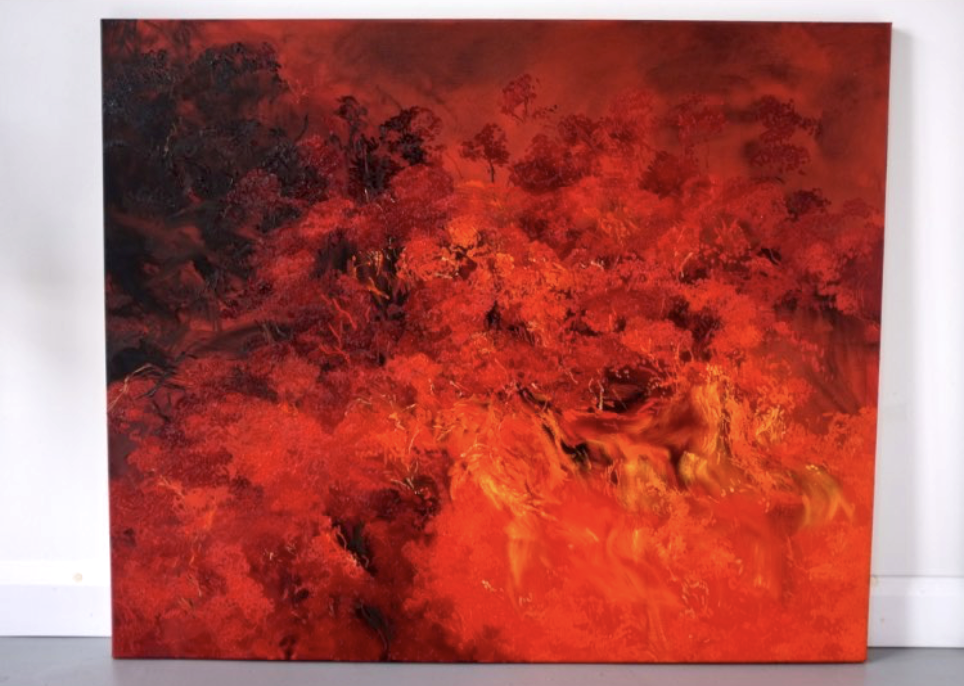 A big new painting from Jelly Green. A big new fierce angry painting. A painful painting. It hurts to look, but I'm dazzled by it, I'm caught in its headlights. Jelly has found her subject and she's not going to avert her gaze, she confronts it, rubs our noses in it. This is our future if we go on blindly supporting the ever diminishing returns of consumer capitalism.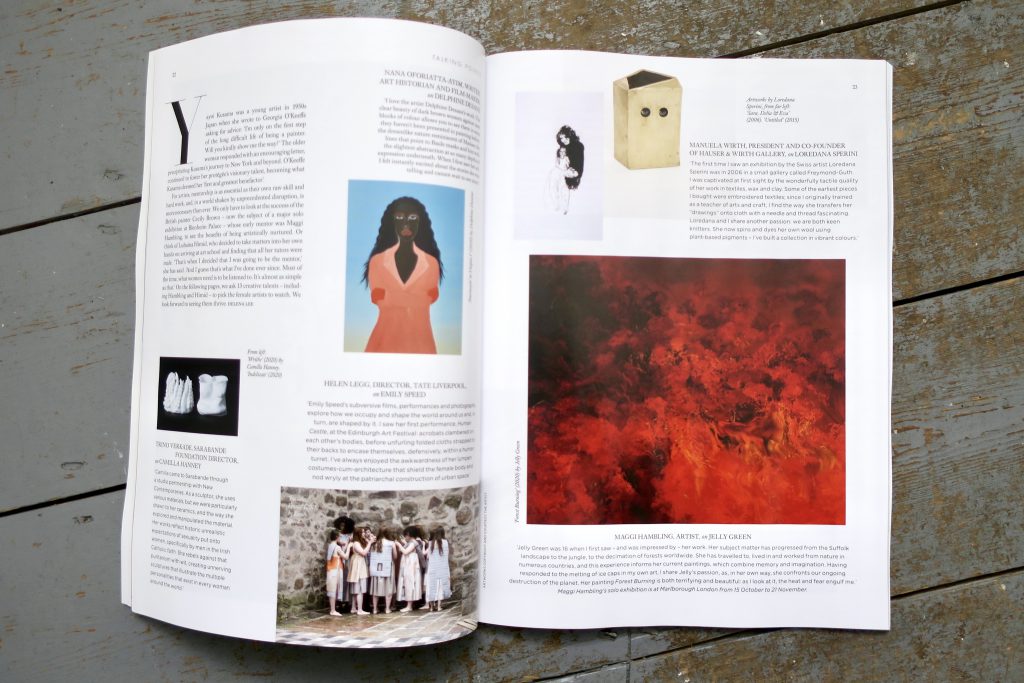 Jelly's painting is featured in the November 2020 edition of Harper's Bazaar magazine, where the artist Maggi Hambling has written a glowing tribute:
Jelly Green was 16 when I first saw – and was impressed by – her work. Her subject matter has progressed from the Suffolk landscape to the jungle, to the decimation of forests worldwide. She has travelled to, lived in and worked from nature in numerous countries, and this experience informs her current paintings, which combine memory and imagination. Having responded to the melting of ice caps in my own art, I share Jelly's passion, as, in her own way, she confronts our ongoing destruction of the planet. Her painting 'Forest Burning' is both terrifying and beautiful: as I look at it, the heat and fear engulf me.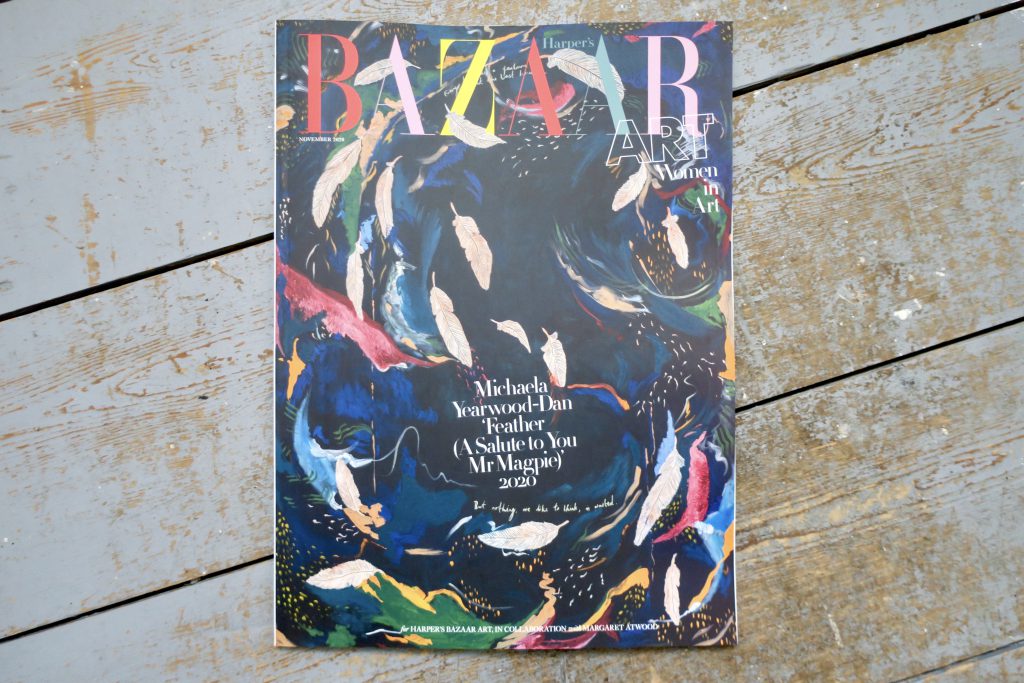 ※