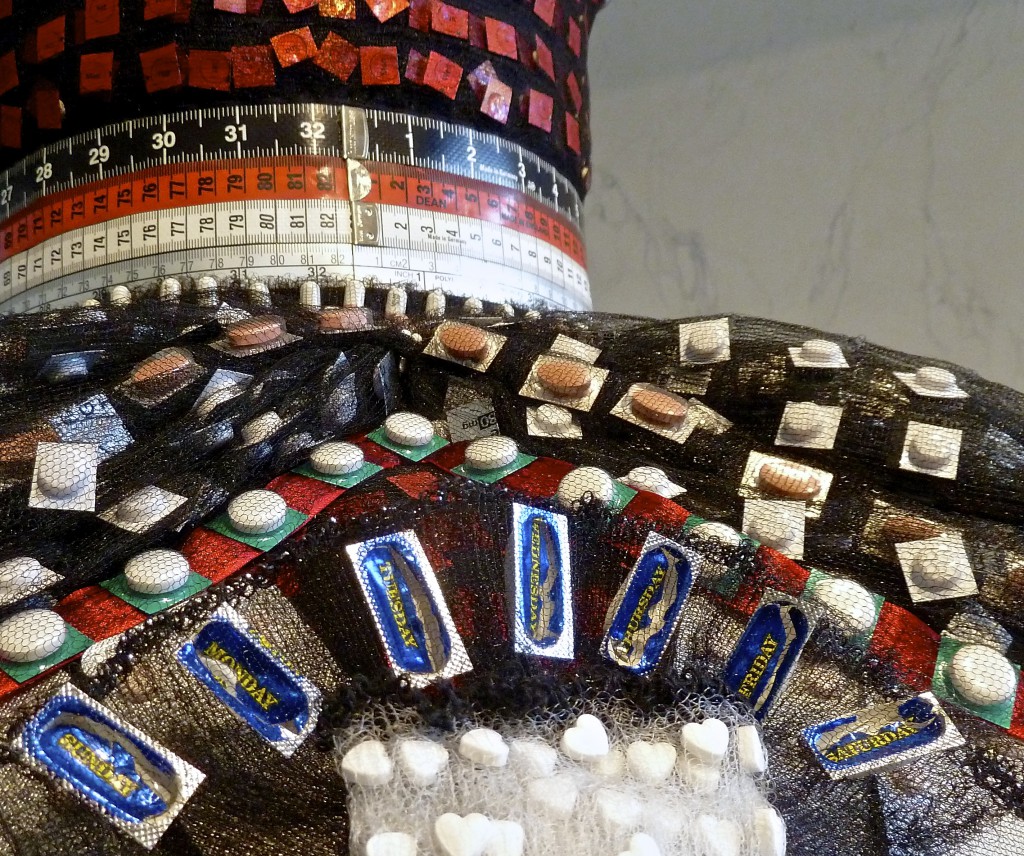 Much of last year I worked with my Pharmacopoeia partner, GP Liz Lee, on a commission for Denmark. Medicinsk Museion is a combined research unit and public museum at Copenhagen University, which in recent years reinvented itself by developing insightful, contemporary exhibitions alongside their historical collection of medical equipment and artefacts.
Our brief was to create an artwork themed to metabolic syndrome; a cluster of illnesses linked to the increase in obesity such as high blood pressure, diabetes and heart disease. When our research revealed the scale of medication the syndrome often necessitates, early ideas for a small piece in a gallery cabinet grew into something much larger for the museum entrance on Bredgade.
The rather grand building is listed so attaching anything to walls or ceiling strictly forbidden. Our proposed figurative sculpture needed a strong enough base to support layers of surprisingly weighty pill cloth. And then there was the challenging narrow entrance to my attic studio; anything constructed in there has to come apart to fit through a slender 24 inch doorway and down six flights of stairs. I called in the cavalry.
Two friends, Val Jones and Esteban Mendoza who work in the film industry, built a sturdy but collapsible framework and a giant ballooning 'foam fatale' skirt – thankfully strong enough to support the 27,774 pills prescribed to one woman for 10 years treatment of her metabolic syndrome.
Dentist chairs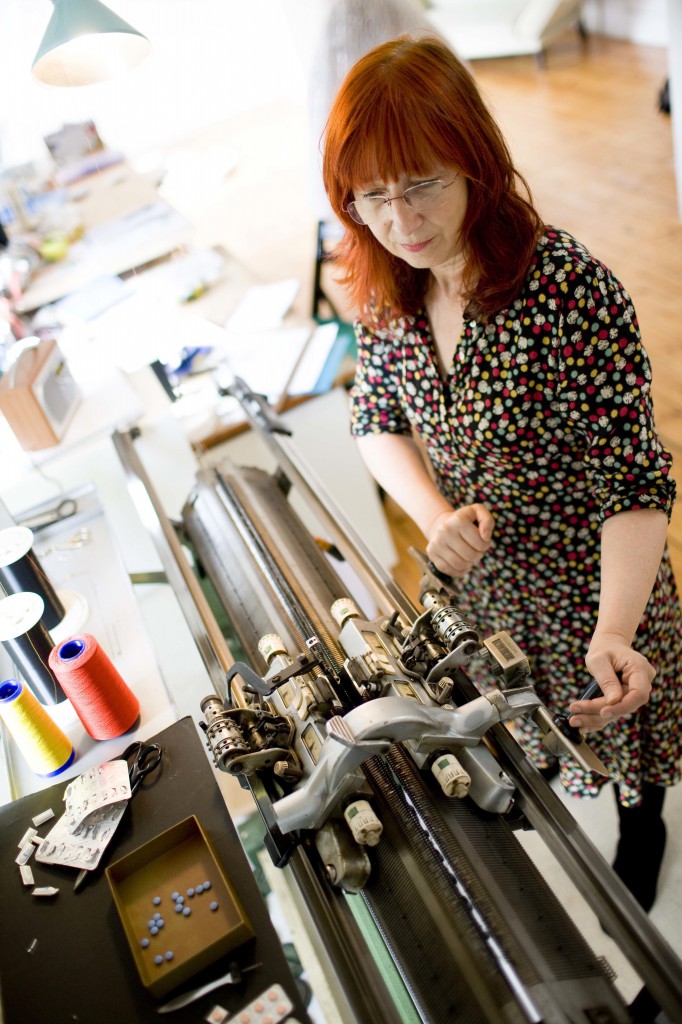 Pocket knitting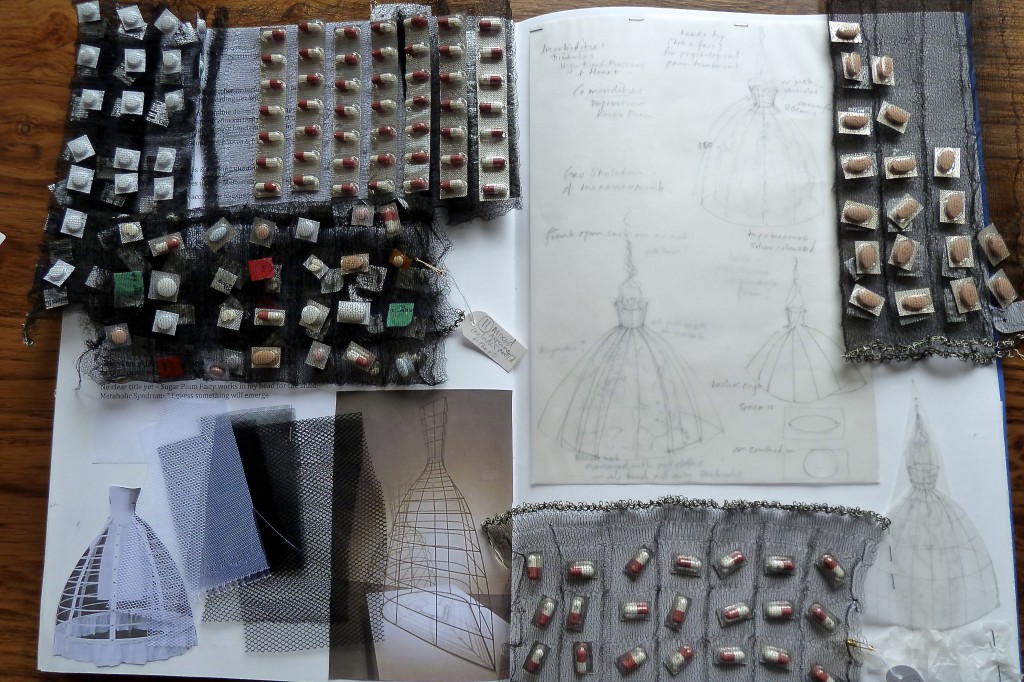 Sampling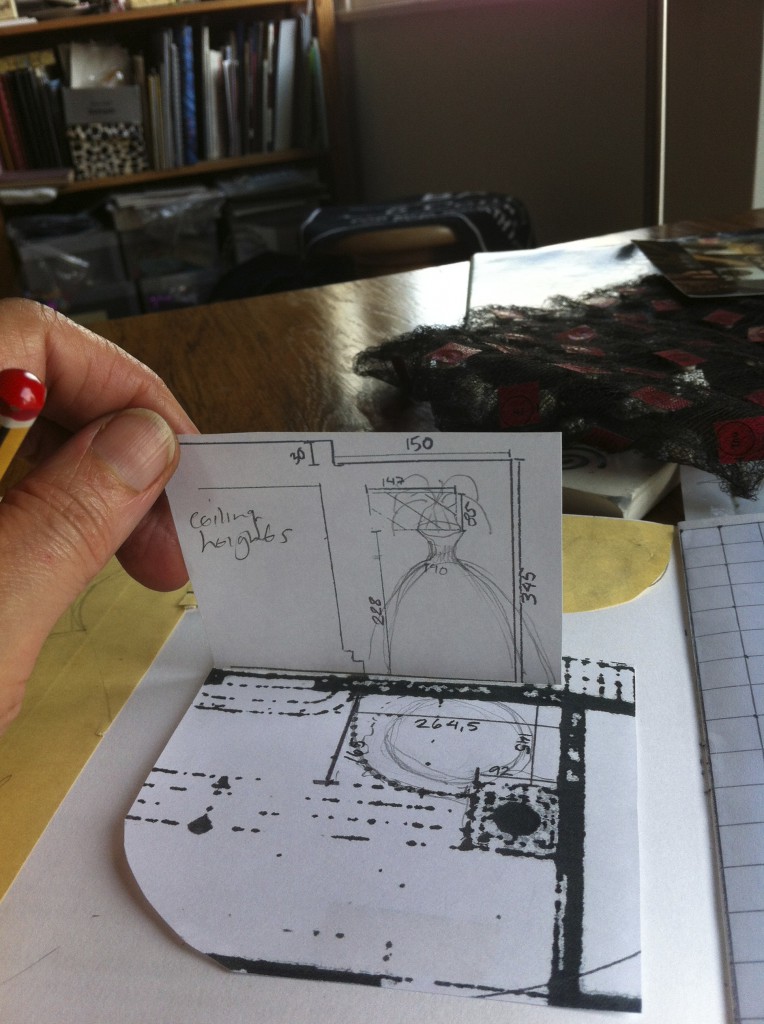 Measuring space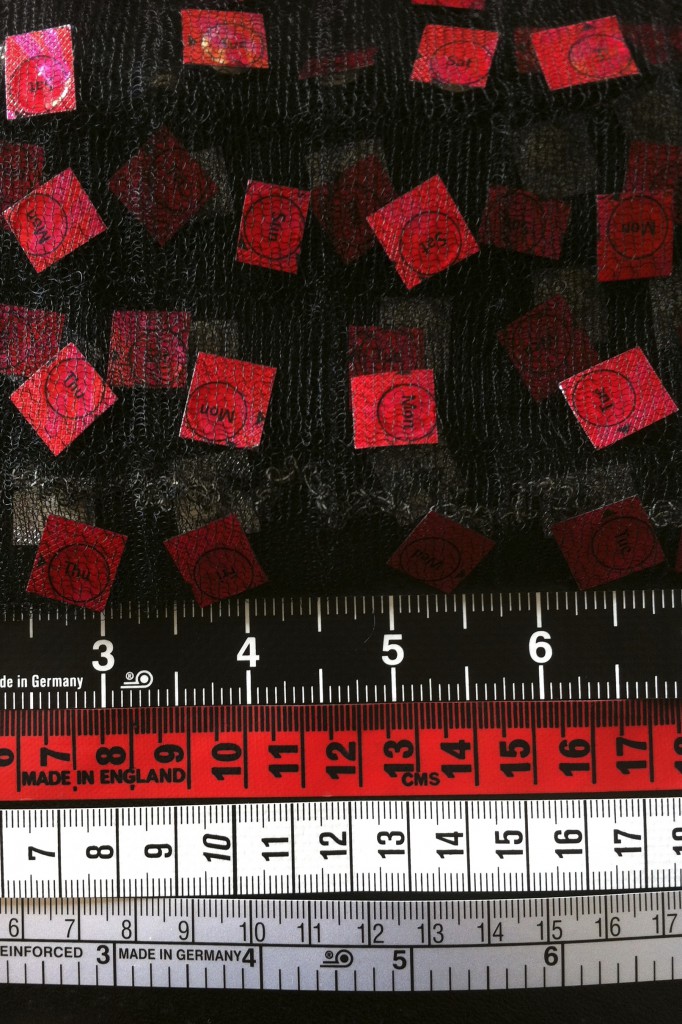 Measuring waist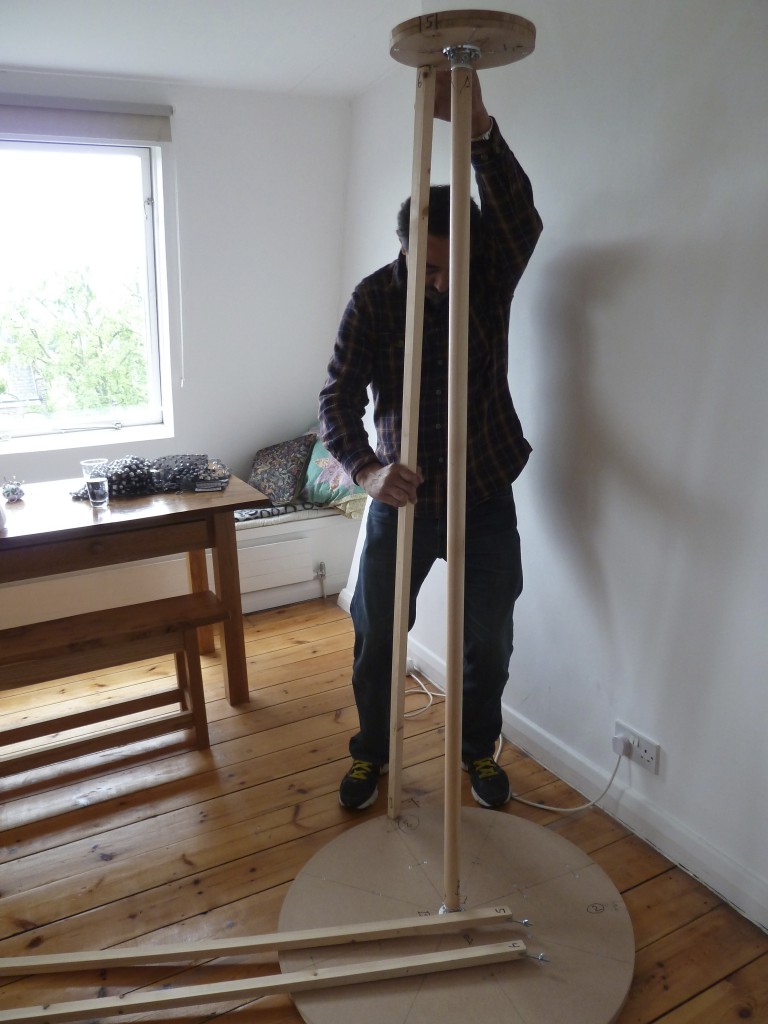 Este builds framework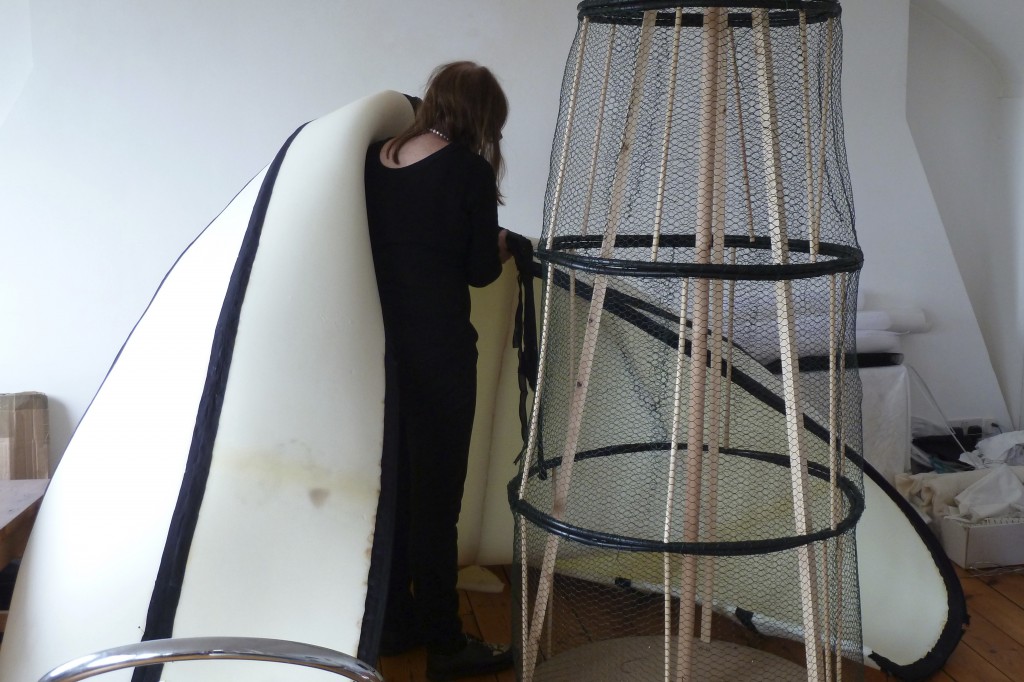 Val constructs foam fatale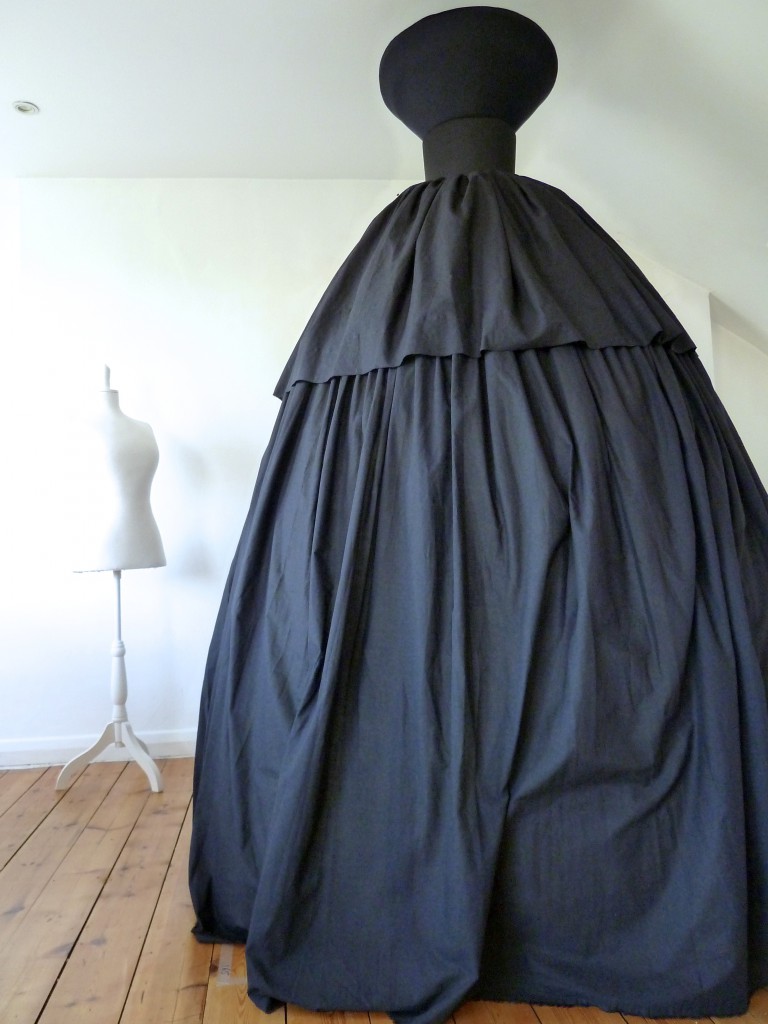 Underskirt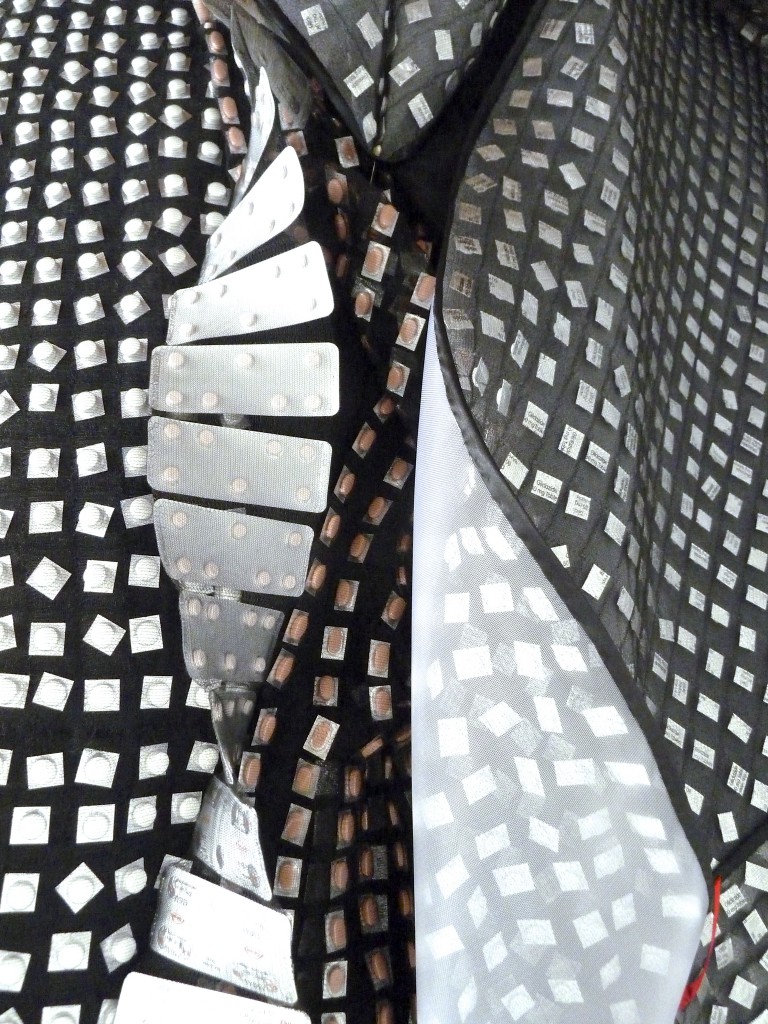 Gliclazide, Candesartan, Simvastatin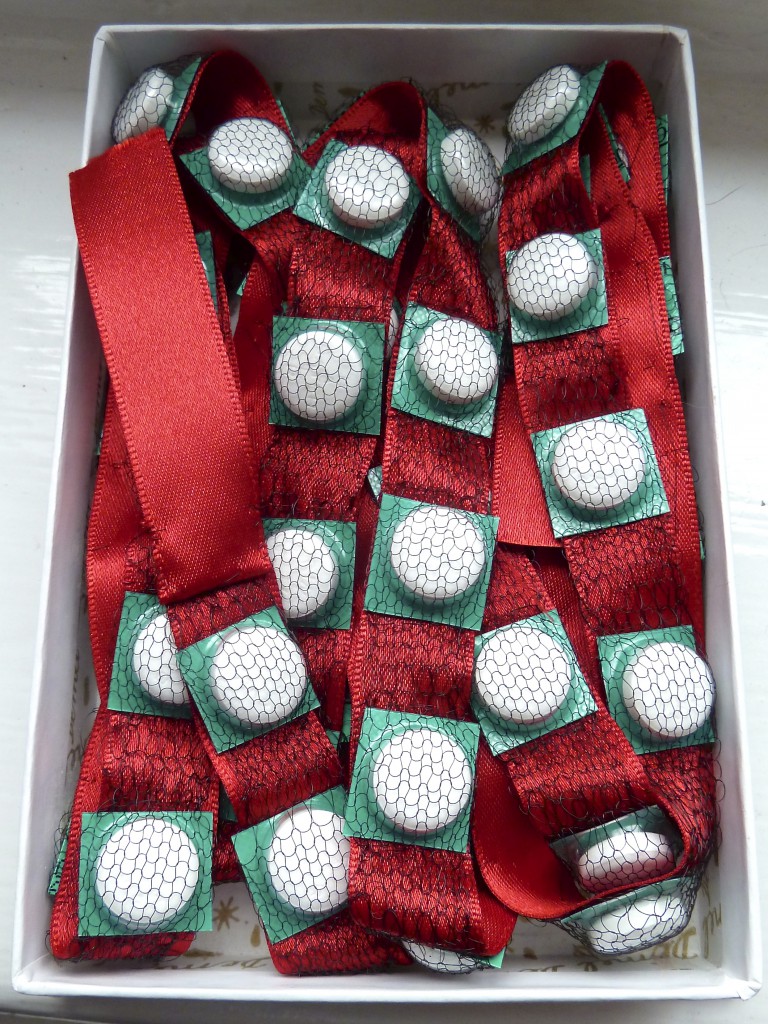 Aspirin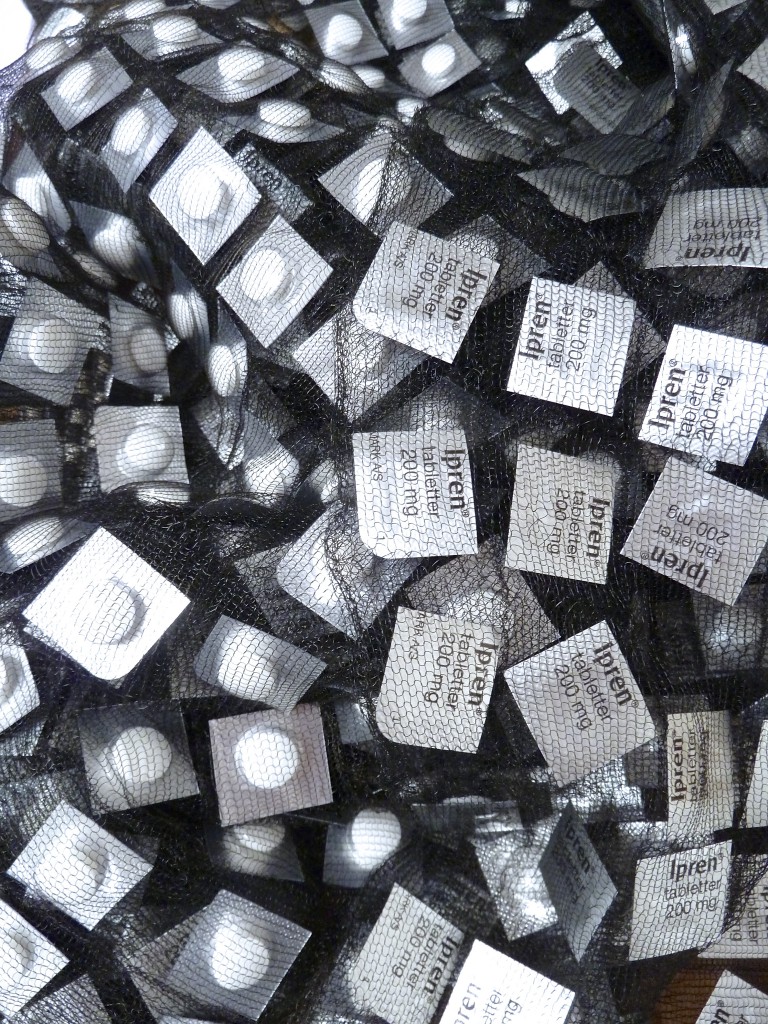 Ipren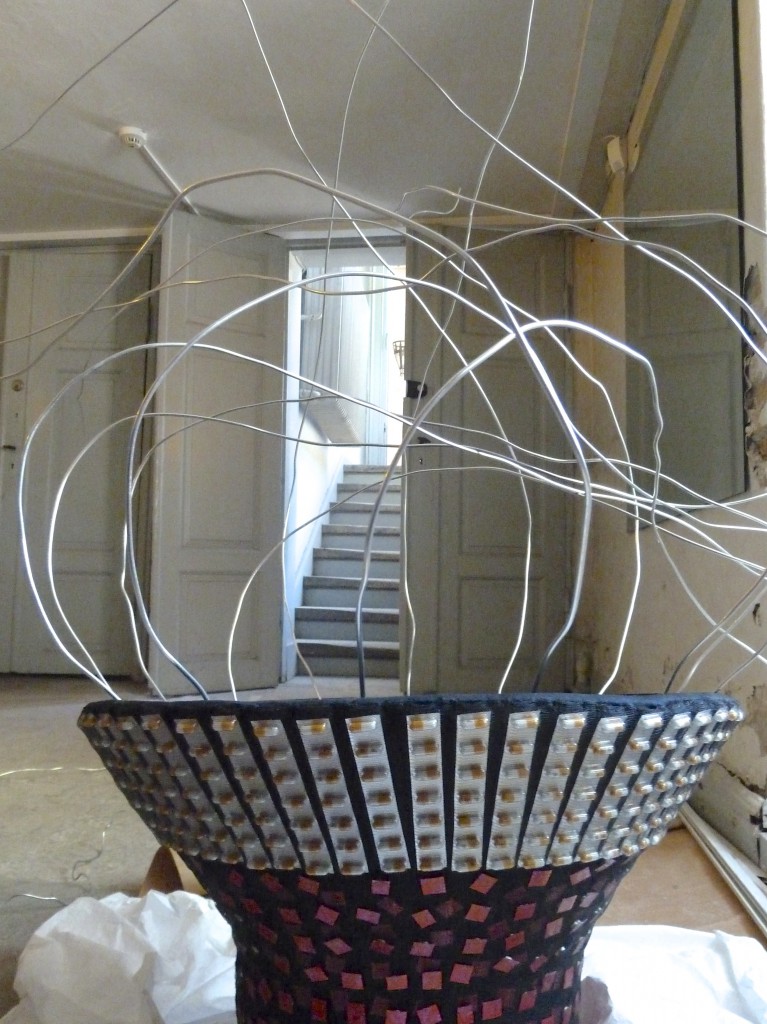 Crown construction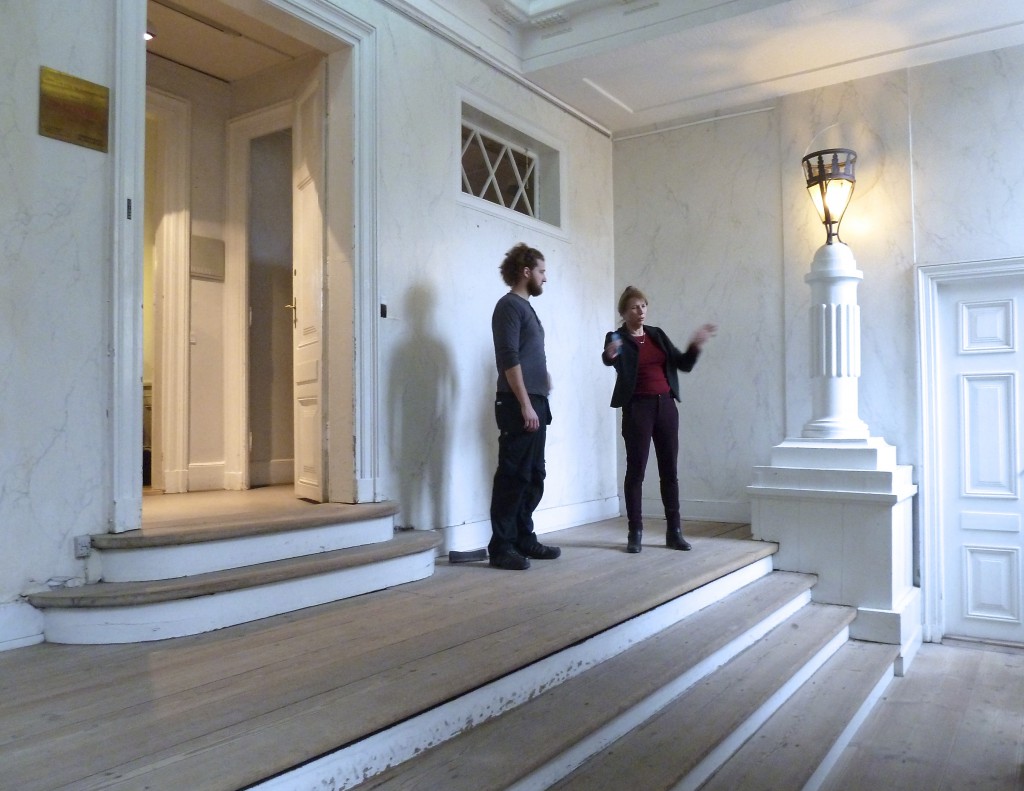 About that big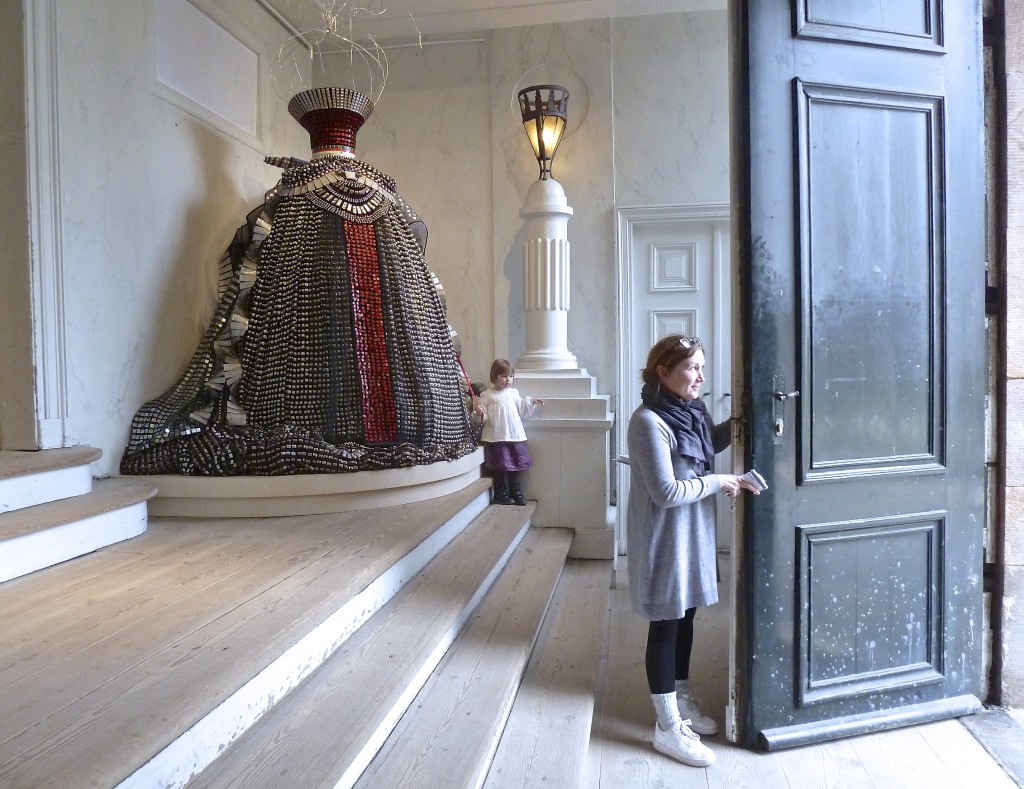 Come in, vi er åbne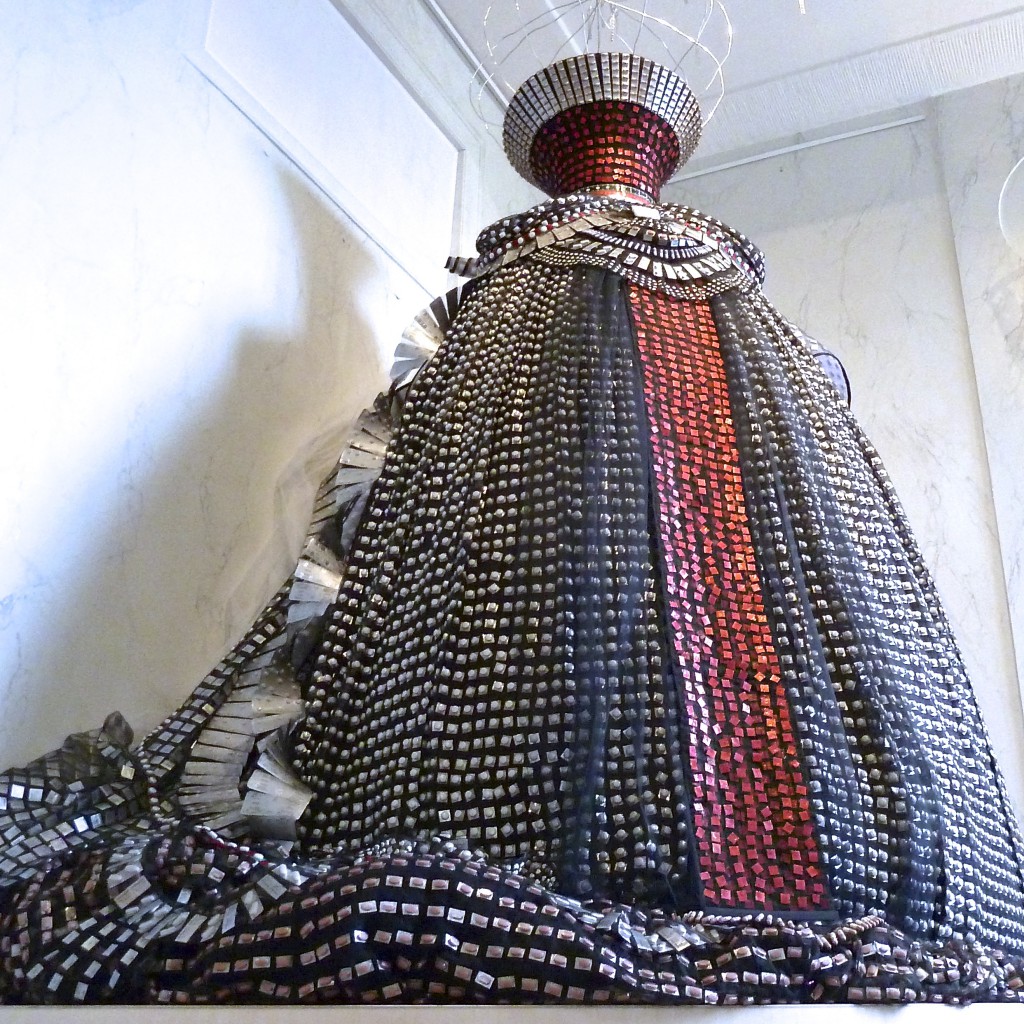 Femme Vitale by Pharmacopoeia
(P1050316)
※
Susie Freeman / The Rowley Gallery