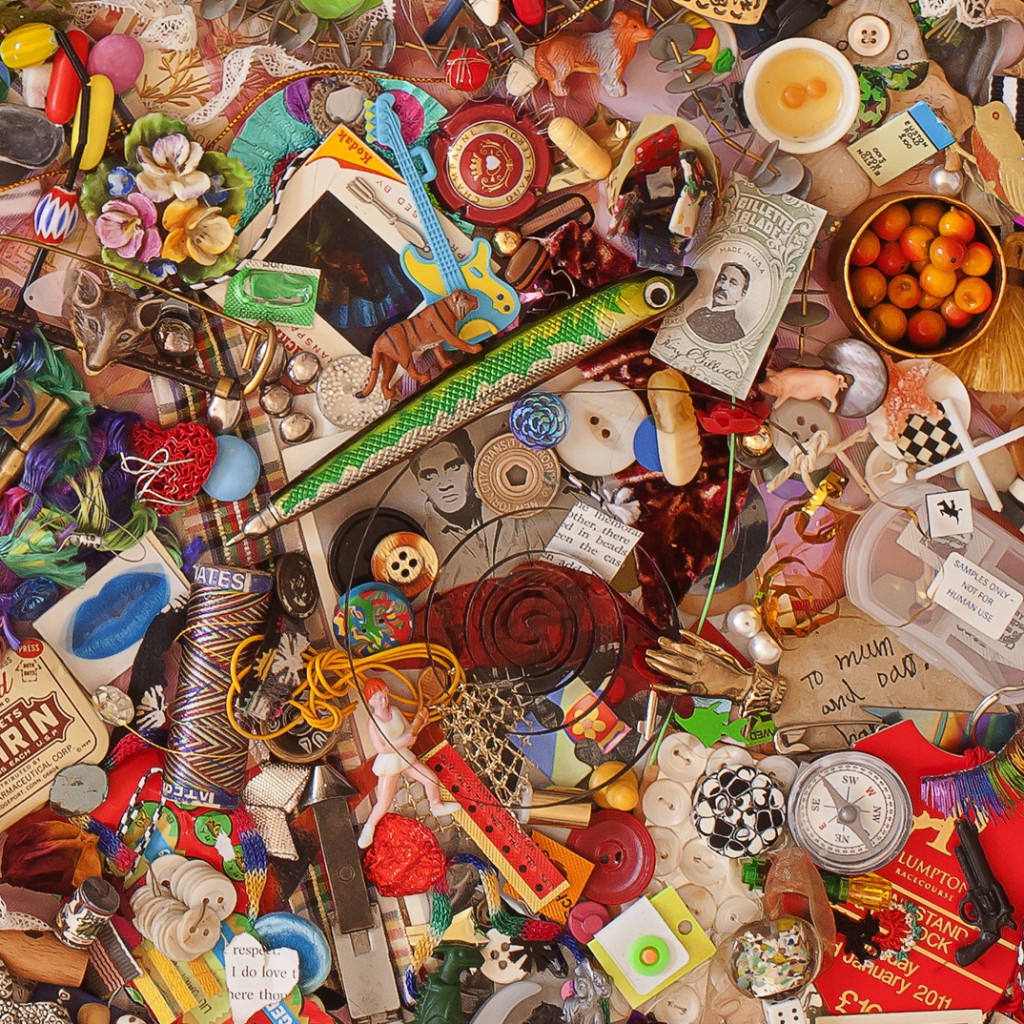 This is a detail of Compass, a giclée print by Susie Freeman from 2012 and the inspiration and title for an exhibition of her recent work at Art@42 from 28th March.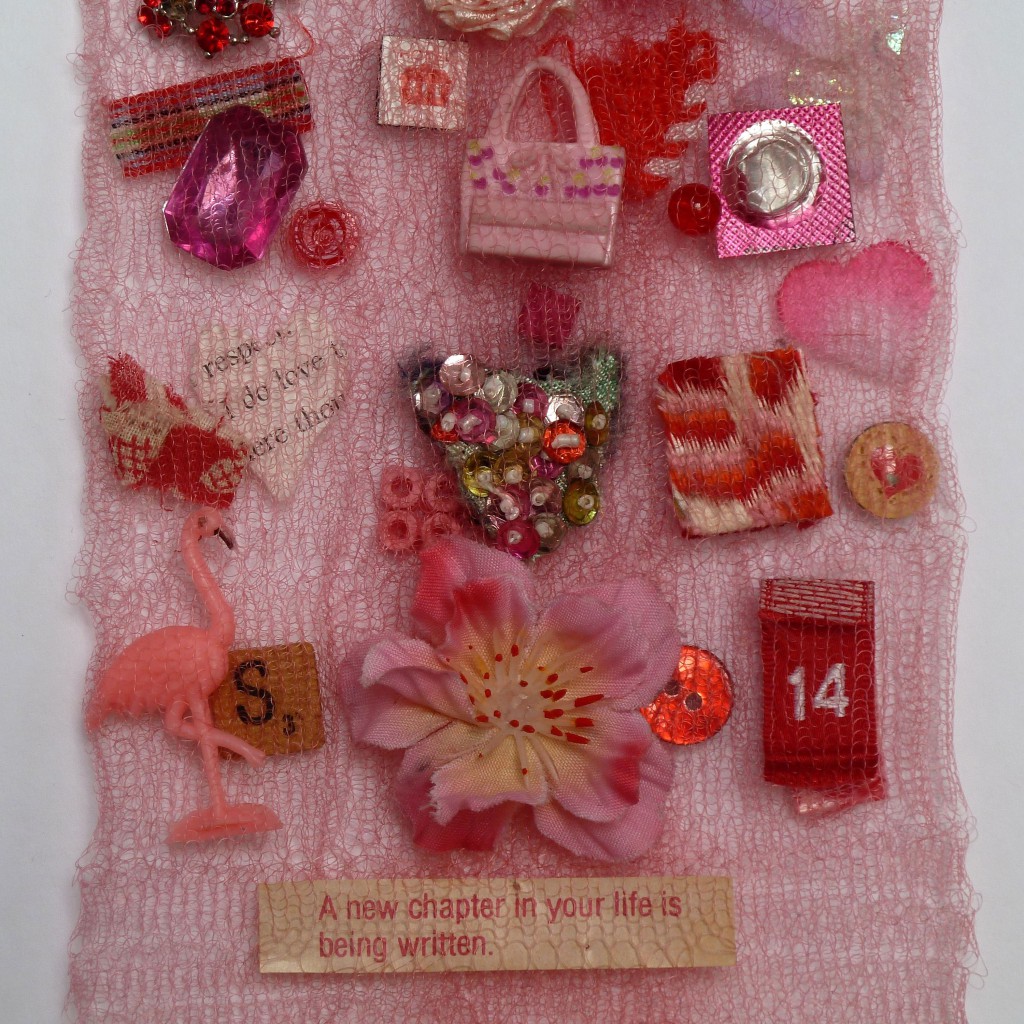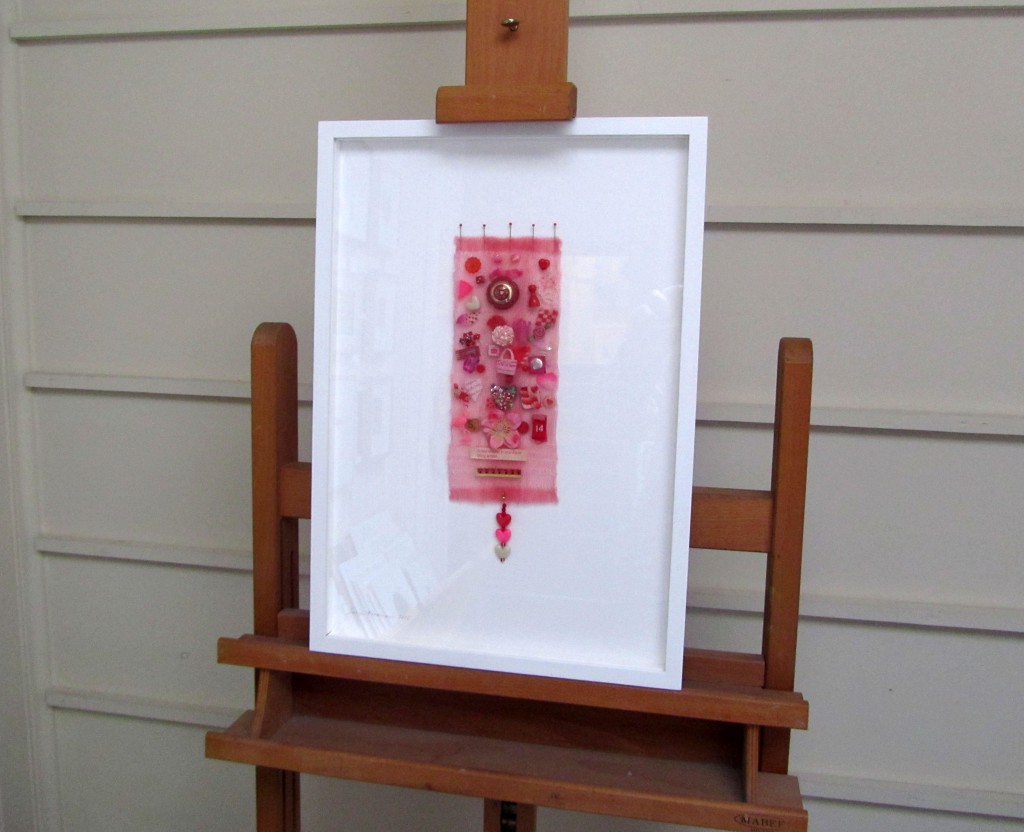 At the age of seven my Allen & Hanburys bead swap-tin often came with me to school. At playtime, I especially longed for the glittering, this desire getting the better of me once when I swapped most of my collection for a single faceted iridescent gem. Since then the collecting of small things and their subsequent ordering has become a lifetime obsession.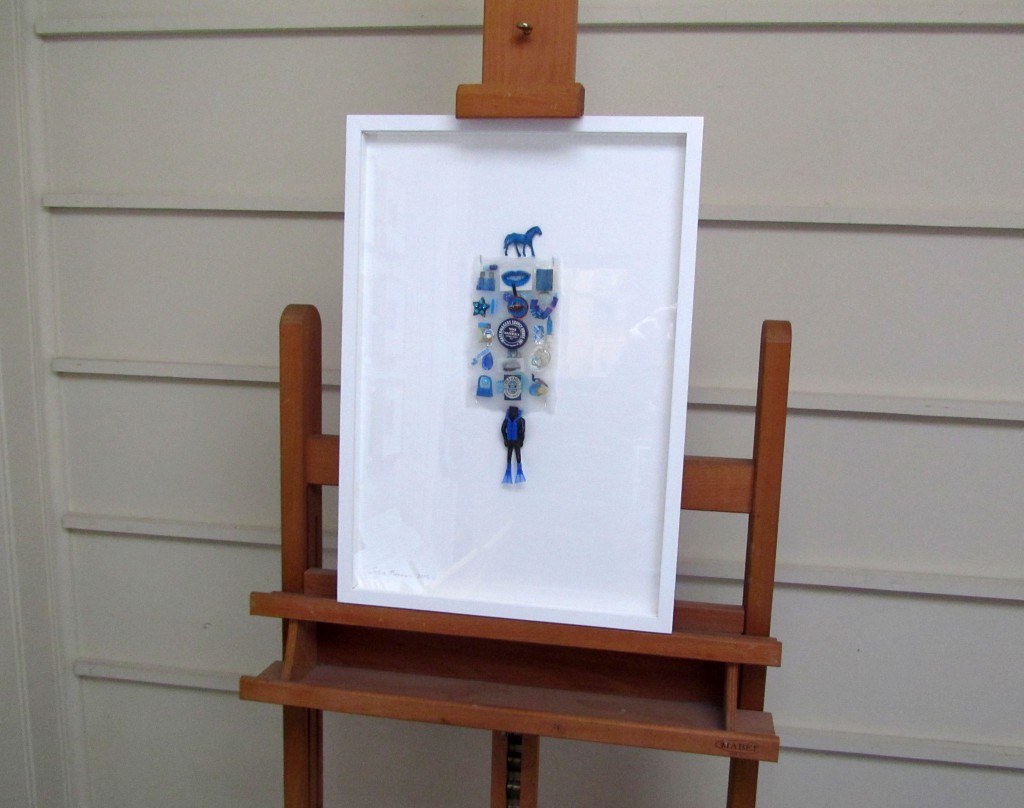 The methodology of pocket knitting, which as an artist I have used for the past thirty years, enables me to ensnare and arrange my adult treasures. It acts both as a system of containment as well as a means of extracting new meanings from the process of juxtaposition.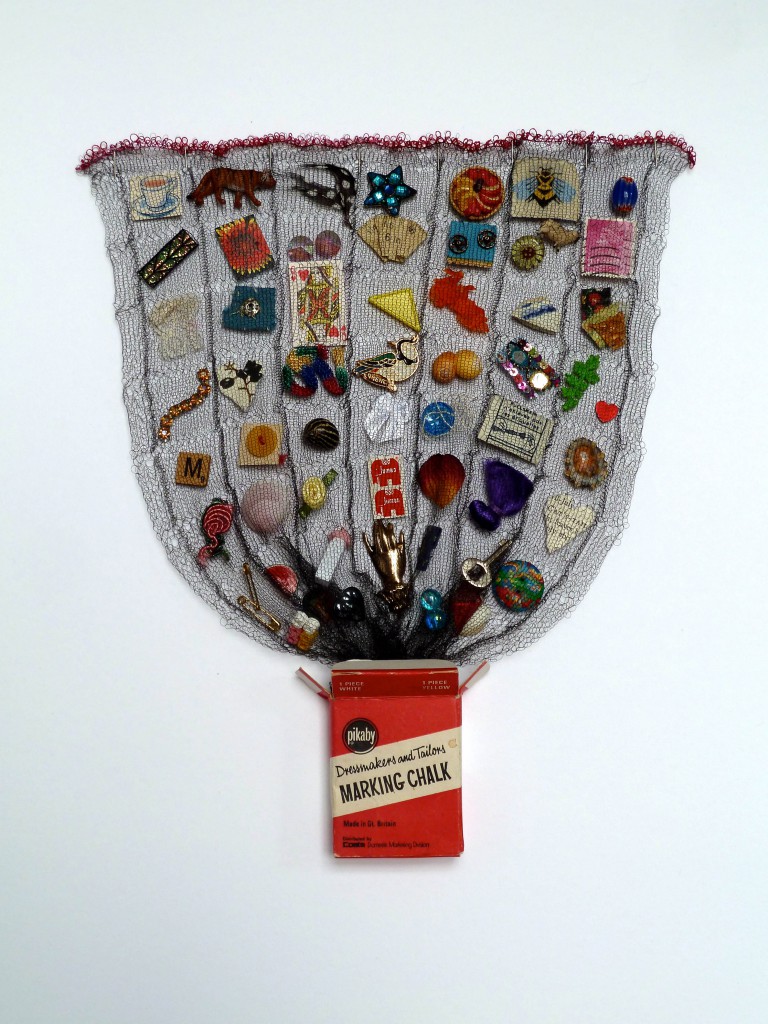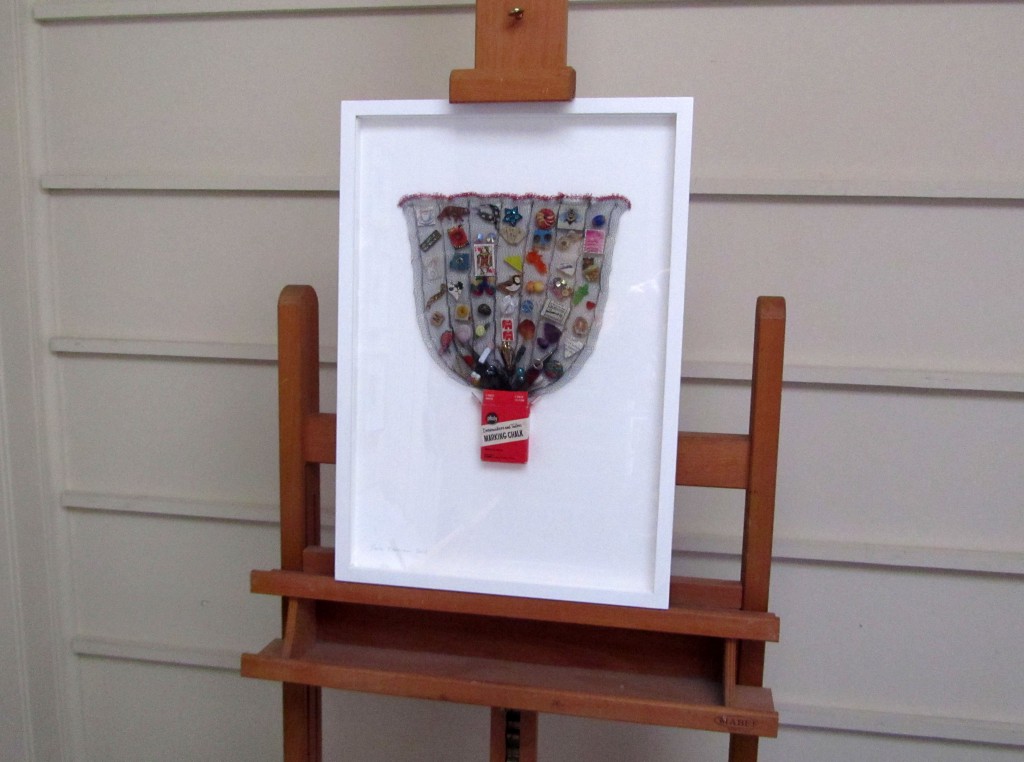 Last year reflecting on this process, I took control of my vast collection of personal memorabilia, some of which was frustratingly too big to contain within a knitted pocket, and corralled them instead within a single large box frame. This layering of the objects created an image like geological stratum prompting me to preserve them as a photographic moment to freeze as a limited edition print. I would like to think that I have combined the dark humour of Hieronymus Bosch with the playfulness of Where's Wally.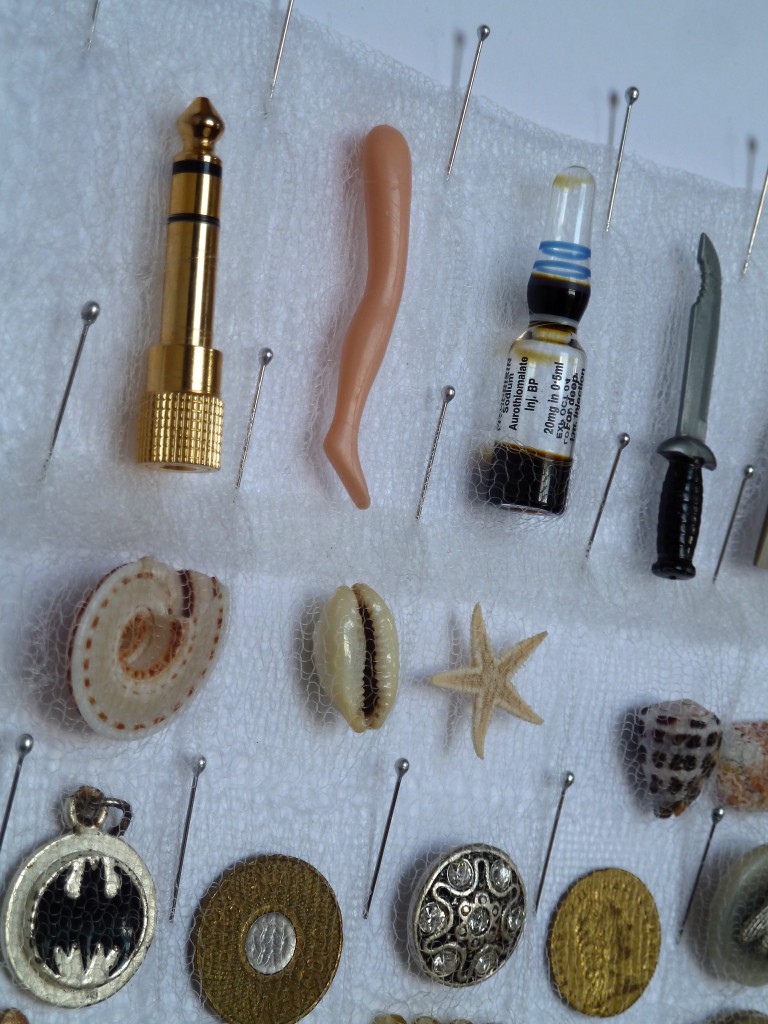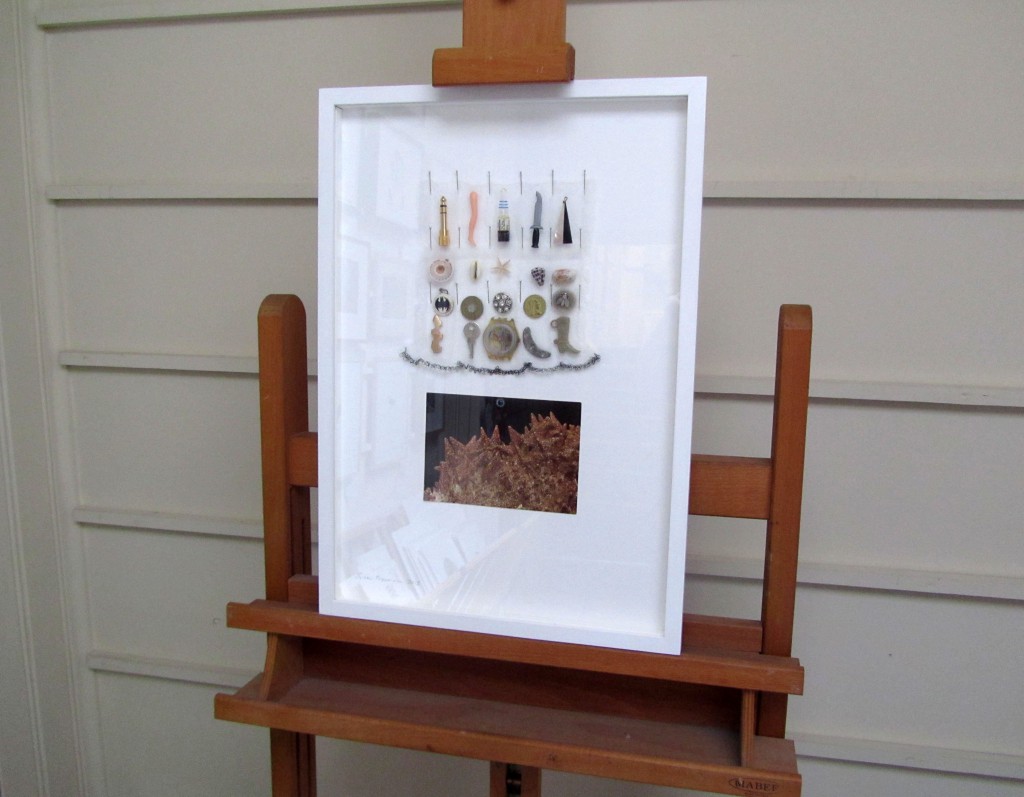 A year on having assembled this congress of objects into a single yet still individuated image, I recently began the process of breaking it up into separate knitted works. Taking the title Compass from the object of the same name in the print, I similarly decided to take my bearings for creating a new series of discreet works from groupings suggested from within the larger work itself.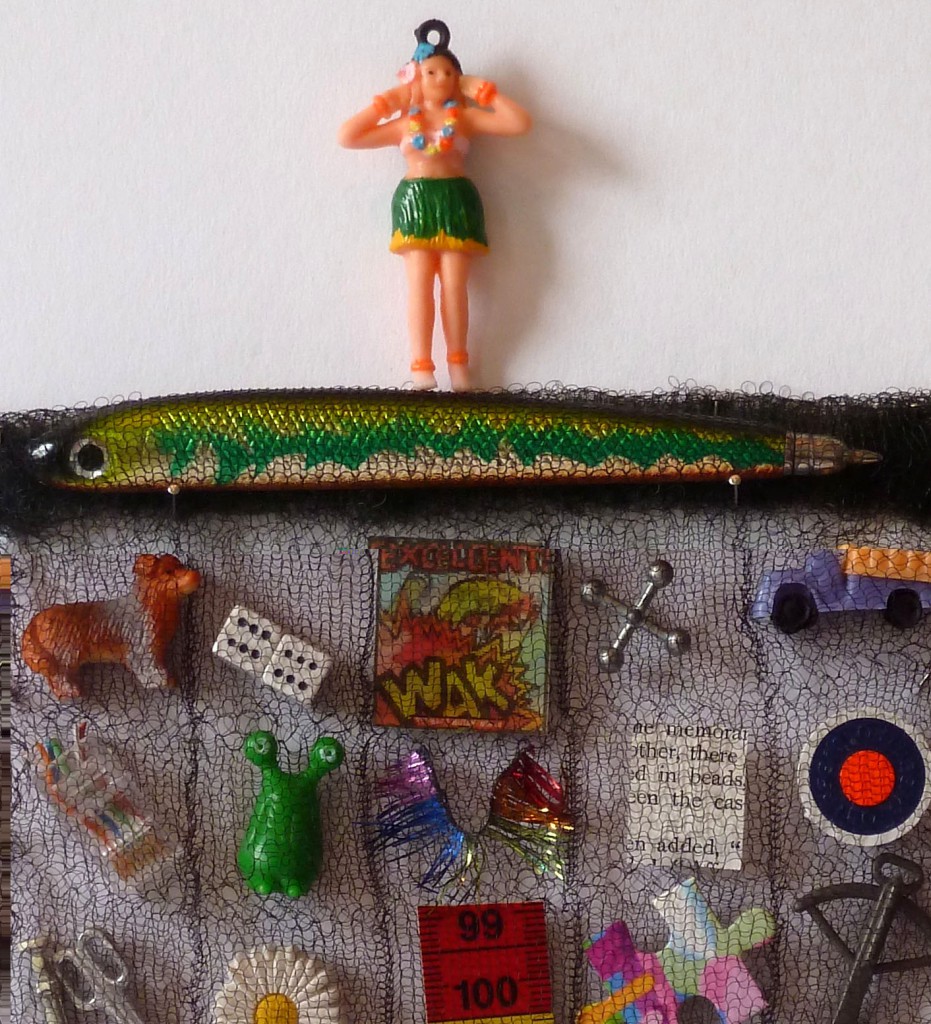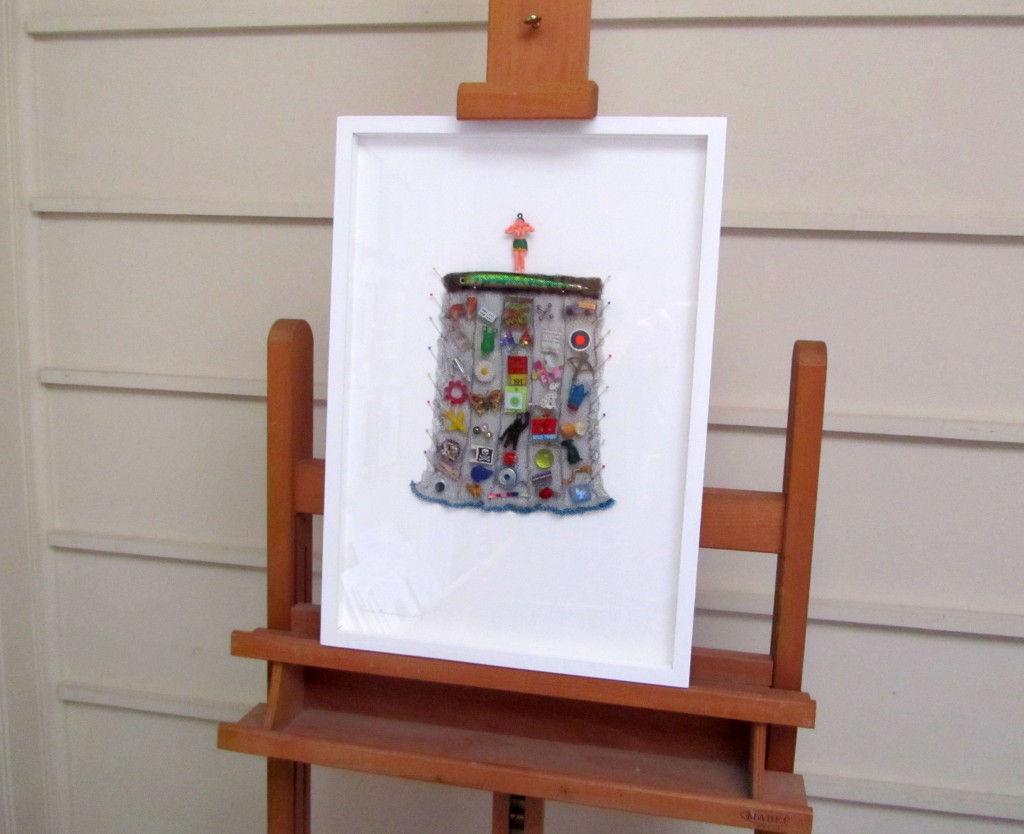 Intuitively selecting arrangements I have returned to my customary method of pocket knitting in order to fix the objects within smaller works which, whilst providing a trace back to the print, also sets in train the associative links between the individual objects and their new neighbours.
Susie Freeman / The Rowley Gallery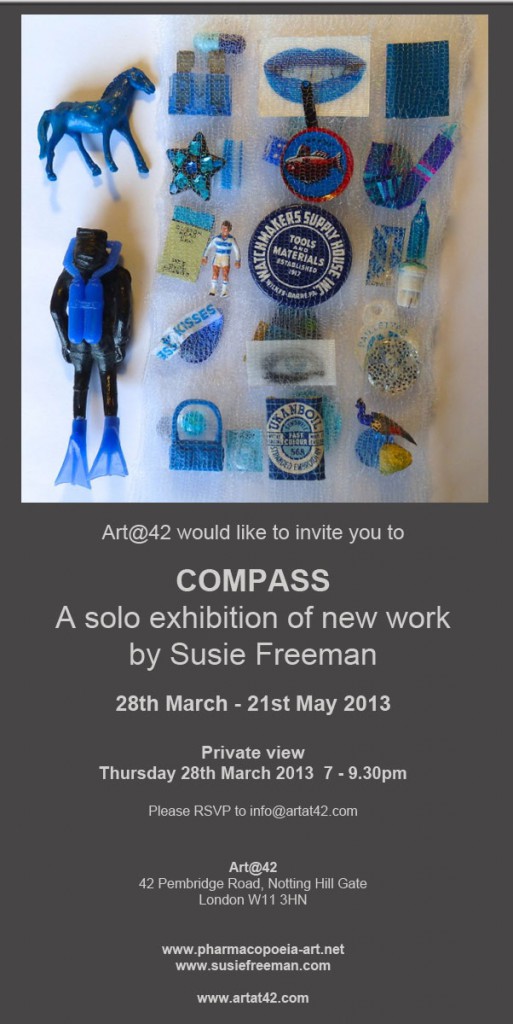 PS: See Susie's previous post – A Good Shave.