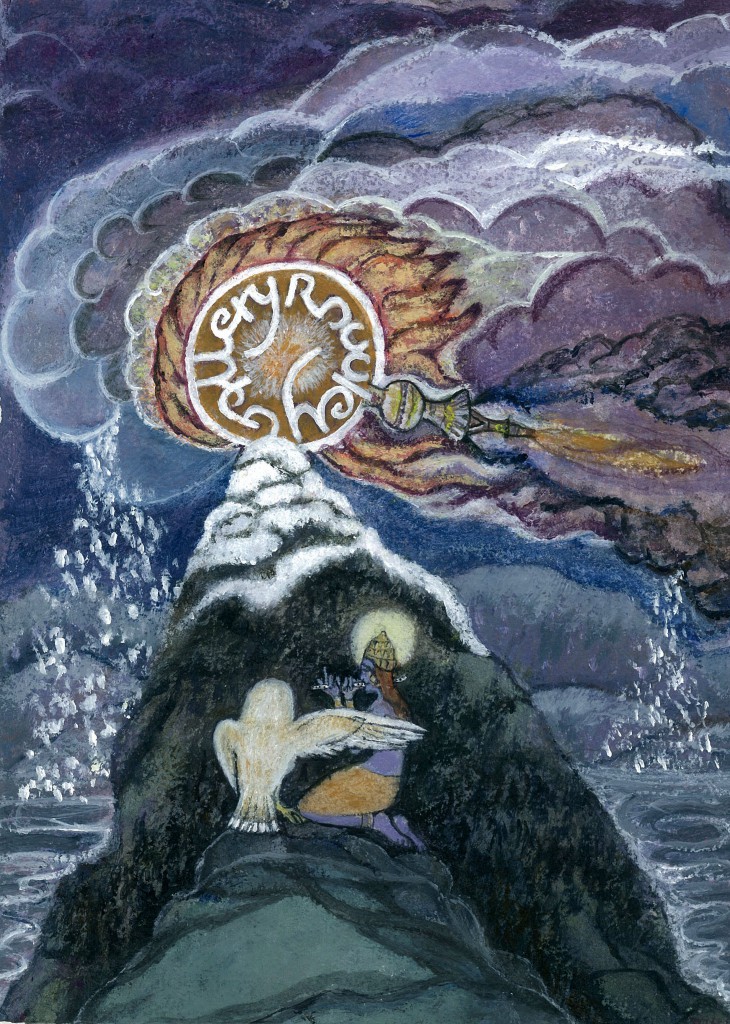 This year's Christmas card is from a specially commissioned painting by David Hollington.
My work always begins as landscape and the figures usually find themselves a comfortable place to rest and interact. The card commission for The Rowley Gallery this year was no exception. My starting point was to concentrate on dreaming about my walks in the Scottish Highlands and the English Lake District. I had been thinking a lot about Tove Janssen and how her work was a magical element in my childhood. Several years ago I saw an exhibition of her sublime landscape illustrations in Stockholm and this somehow fed into the image along with the devotional Hindu characters that populate my paintings. The Rowley logo was a challenge but when I placed it at the heart of the comet it literally took off. My objective was to capture a mood of mystery and romance in an image that, although unorthodox, sits easily with the usual seasonal iconography.
You can see David's paintings here on our website and on the 3rd, 4th and 5th of December at The Laundry Room Christmas Pop-Up, 3 Fournier Street, Spitalfields.
We've taken our logo from David's painting as the cover of our Christmas CD. Be sure to call in to see us at The Rowley Gallery to pick up your free copy.