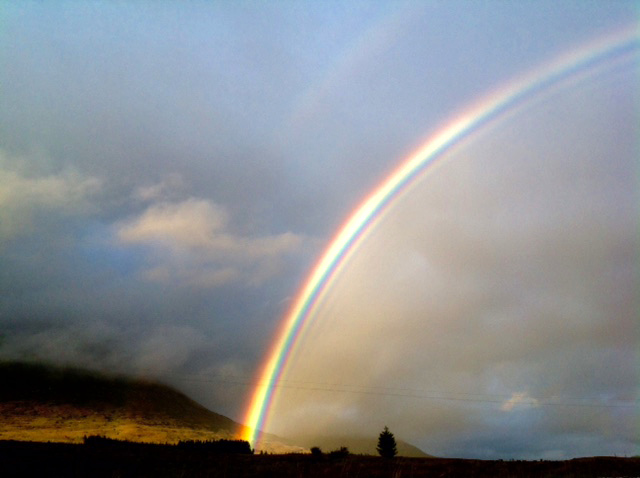 Surprisingly, for all the Irish blood coursing through my veins I have never visited before, so this year I set out with my hardy friend Tom, an Irishman himself, to put that right. Our ten days split into two big chunks: Kerry, Dingle and the Skelligs and then Connemara.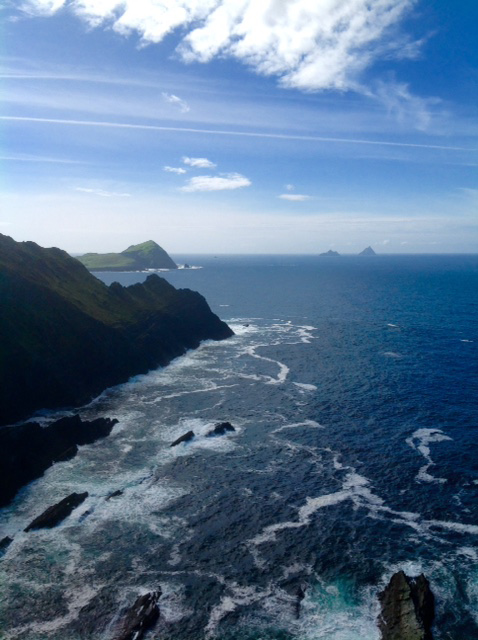 We touched down in Cork with wild rain that hammered down all day. The second day out and about it cleared and the full beauty and panoramic glory of the place began to dawn on me.
One of my main reasons for going to Ireland was that I have always had an obsession with the Skellig Islands, several miles out from the Kerry coastline.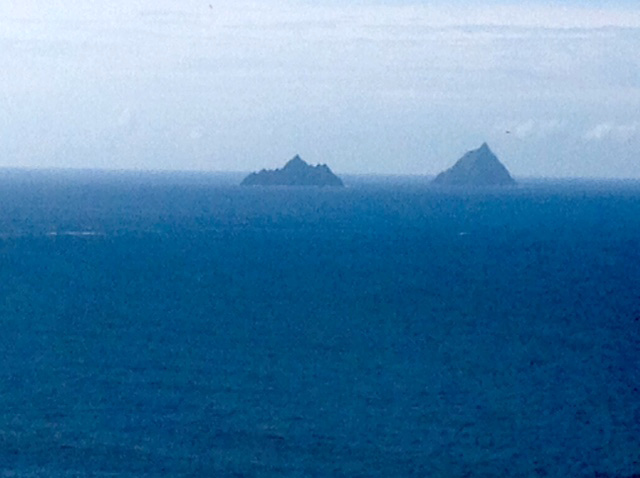 But my timing could not have been worse. Upon going to book a boat to take us to the Islands we were told that the second Star Wars film was being shot there and the islands were closed for the whole time we were there.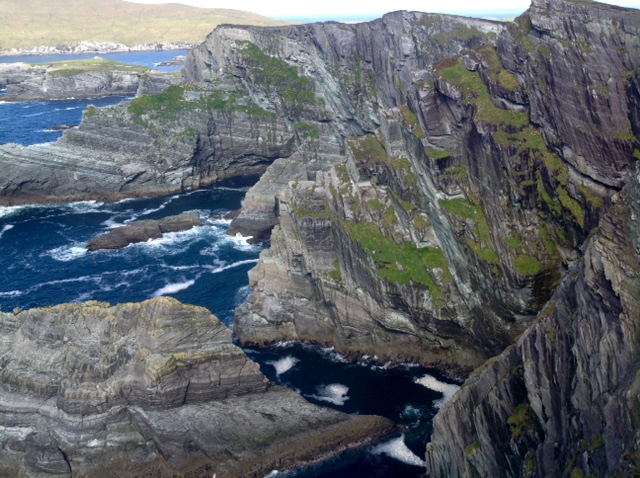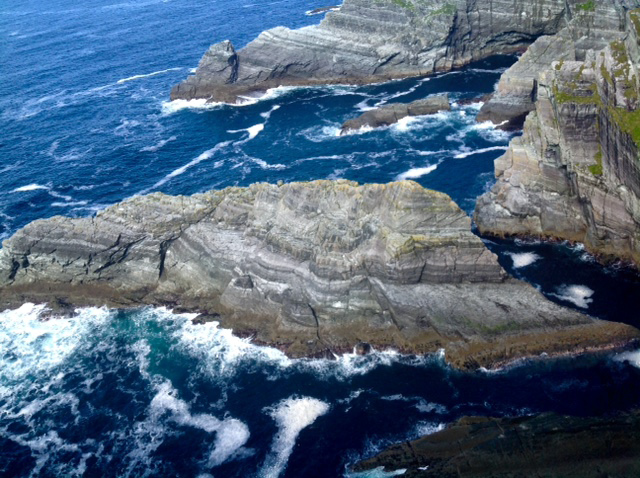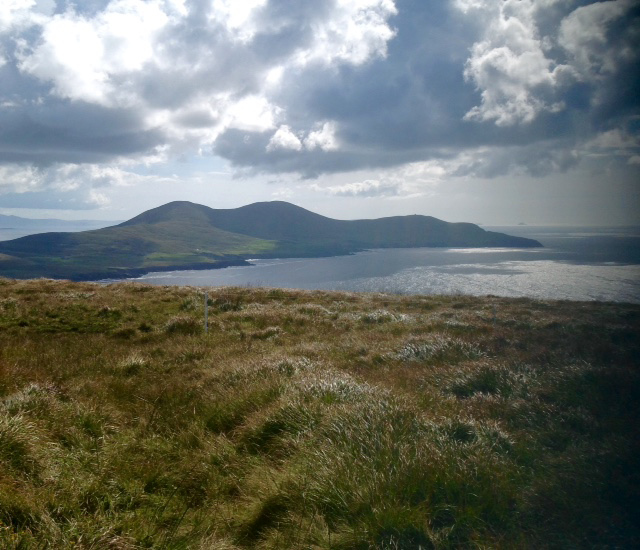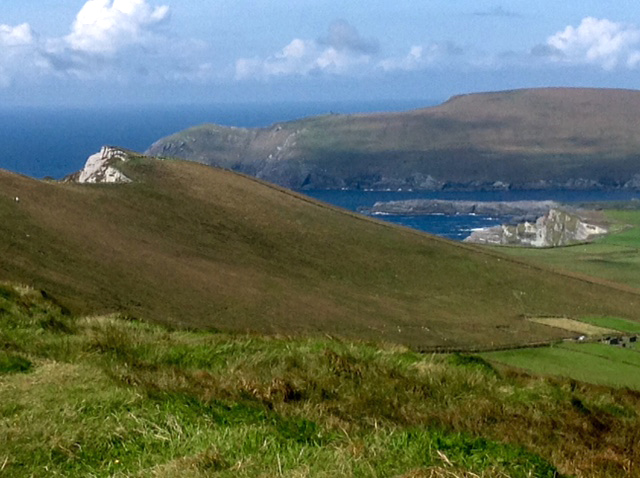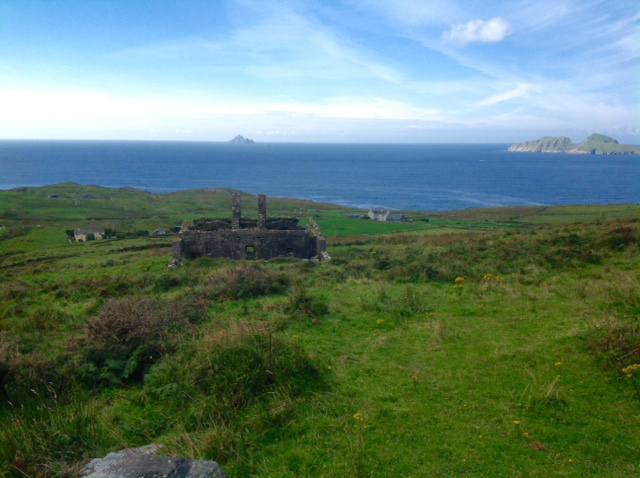 One day I will set foot on Skellig Michael and understand just why it holds me in its thrall. Driving the Ring of Kerry and the Skellig Ring we did get some magnificent views of the Skellig Islands. It hurt not to get to them and climb the 600 steps to the top, but that longing is now being poured into a series of paintings about them for my show in December.
This aside, in the few days we travelled the coast I've seldom before seen such sublime views as these.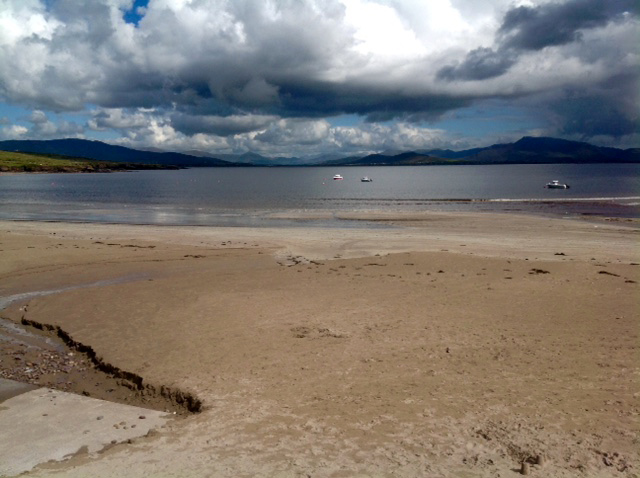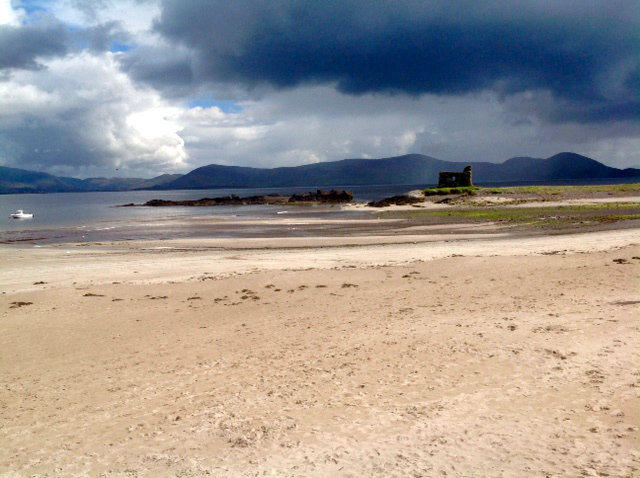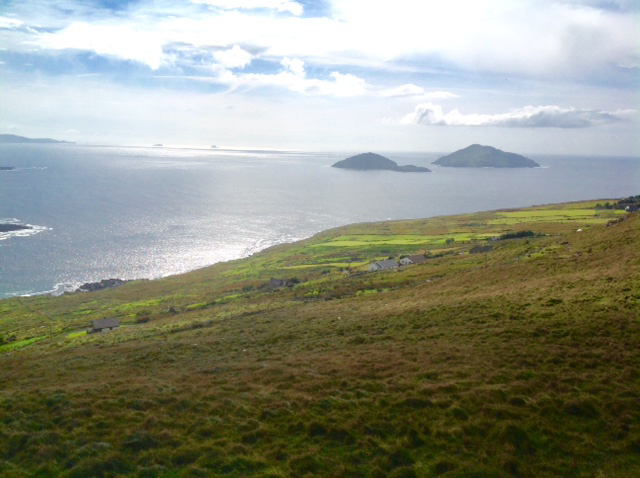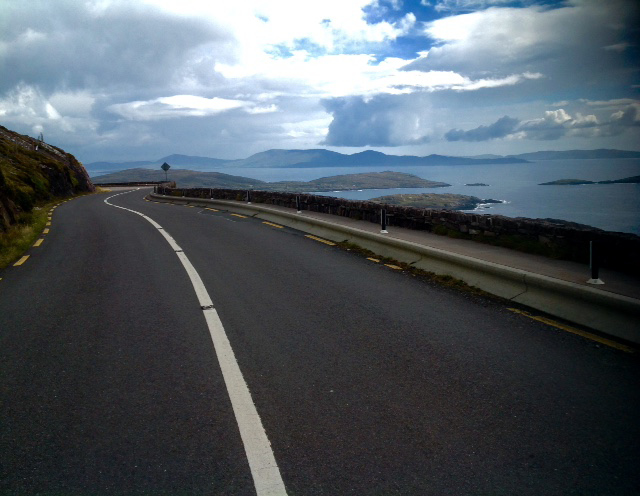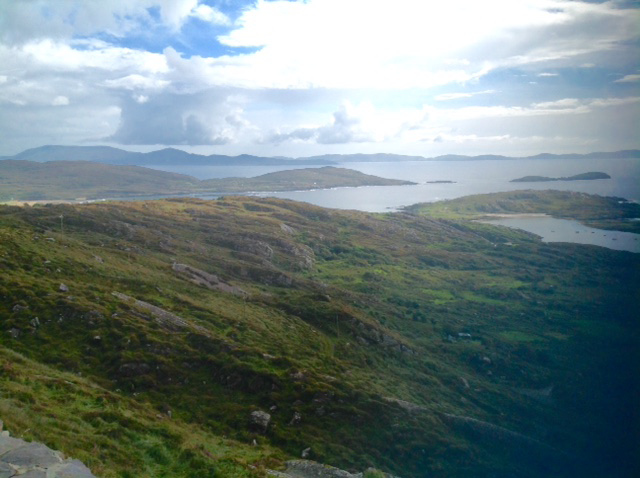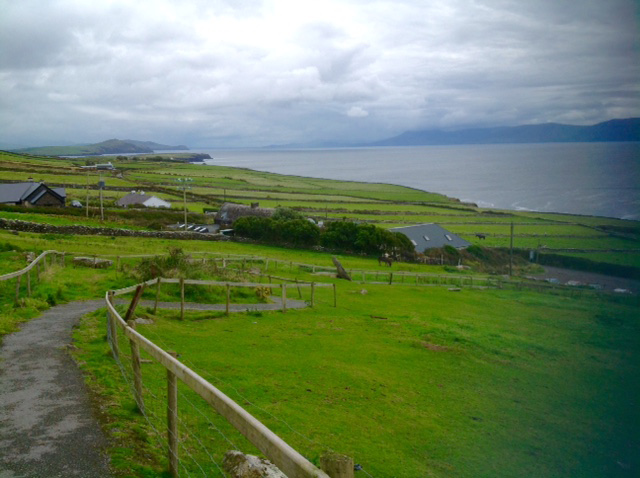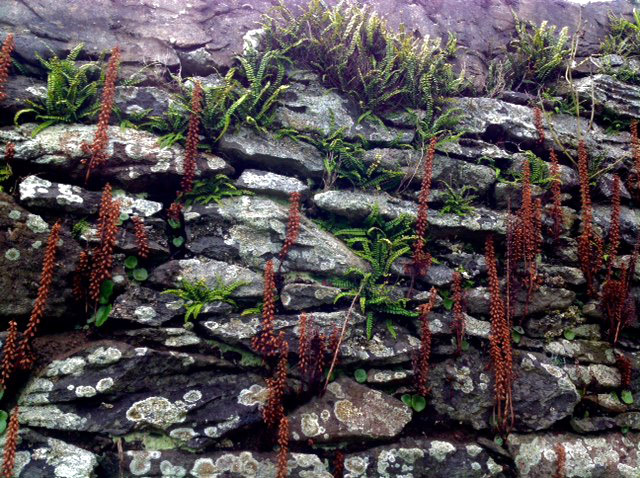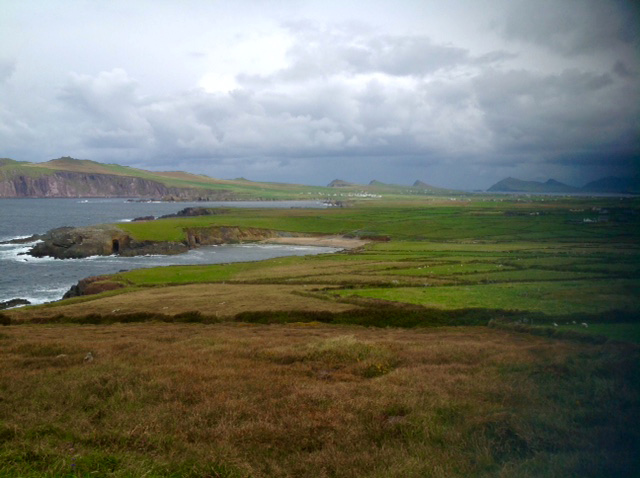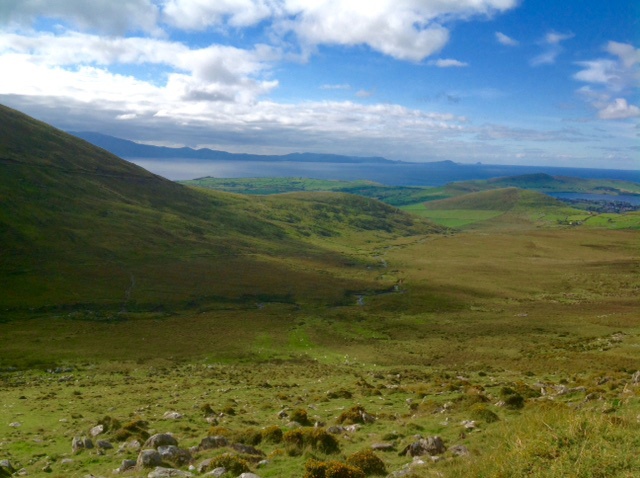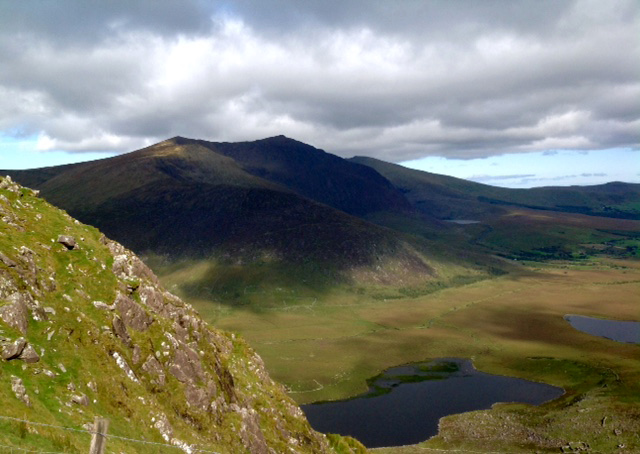 ※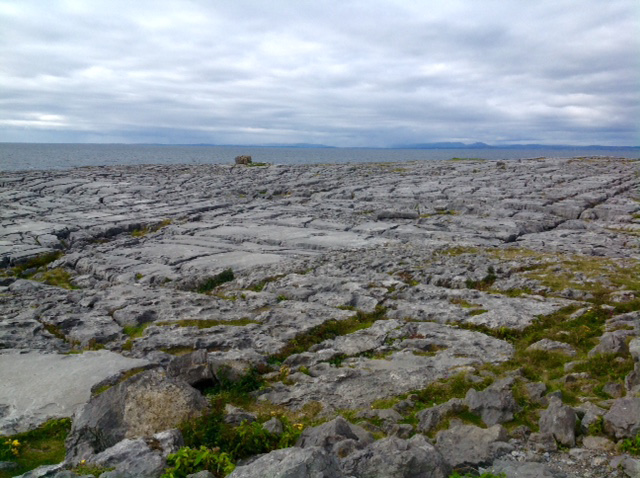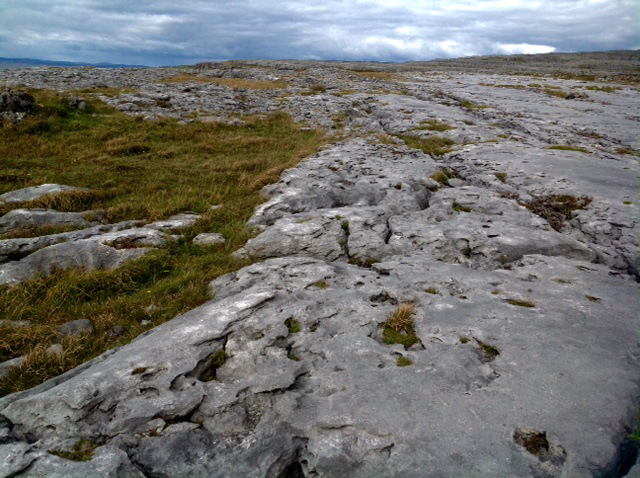 The second half of the holiday was spent in Connemara on the West Coast, the wild North Atlantic rolling in and bringing ever changing weather patterns. Our journey there from Kerry took in the dramatic and austere Burren, a giant landscape made of pure granite, a bleak and beautiful spectacle.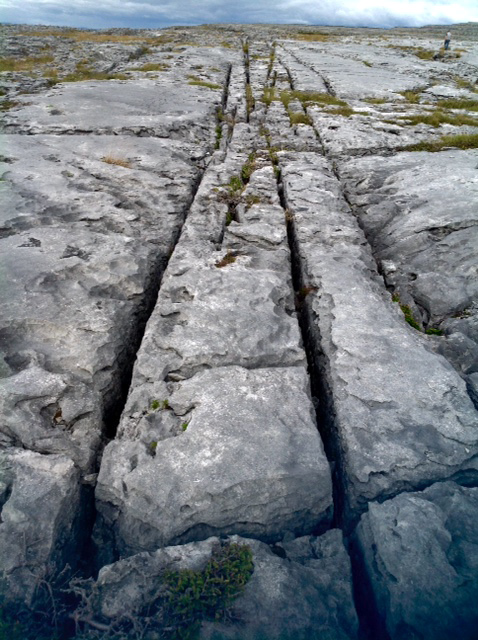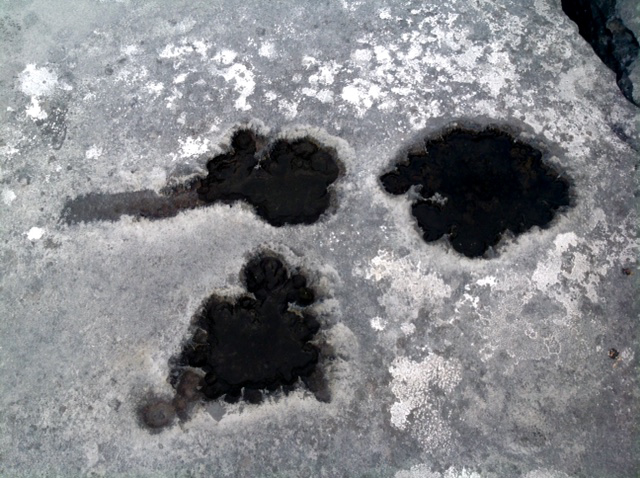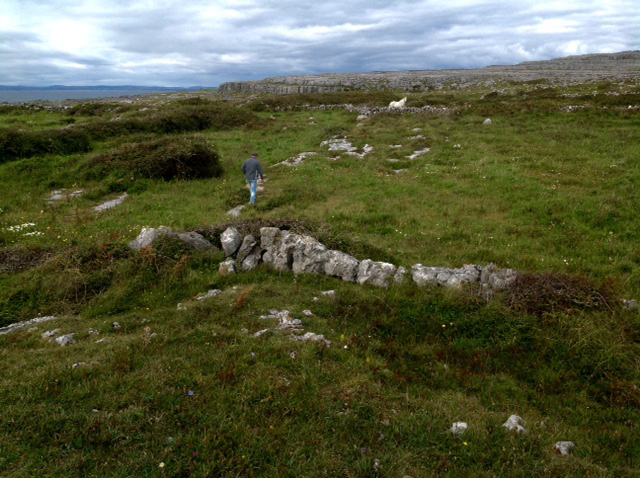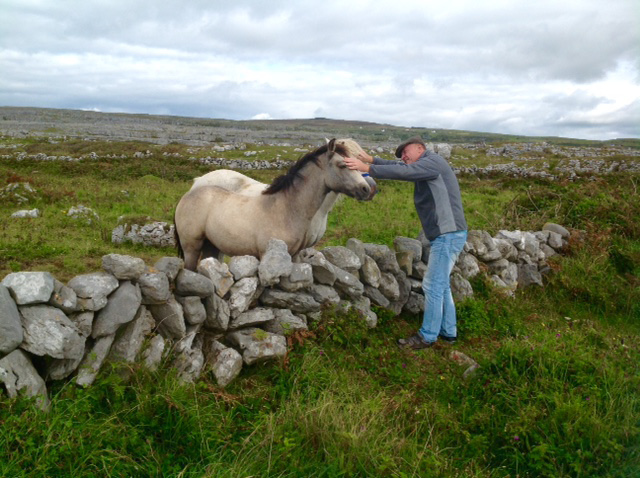 It was here that Tom tried his hand at some horse whispering.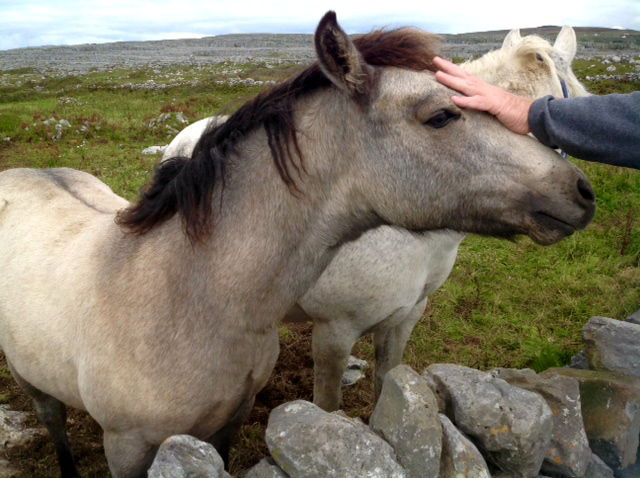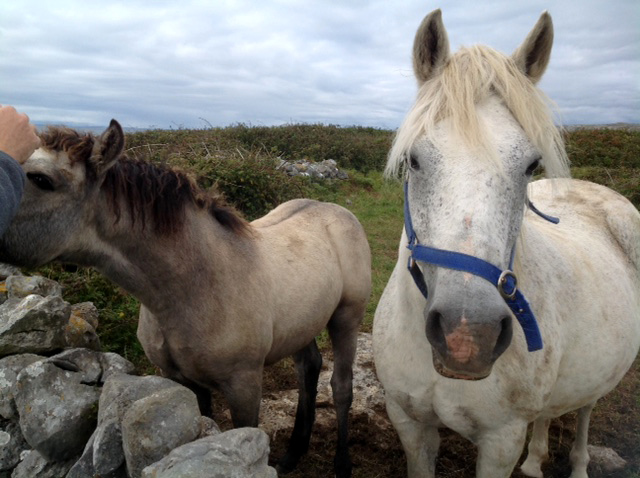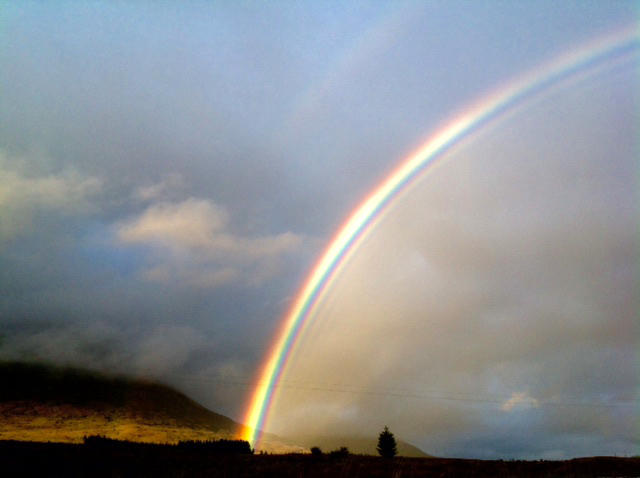 A pot of gold in Connemara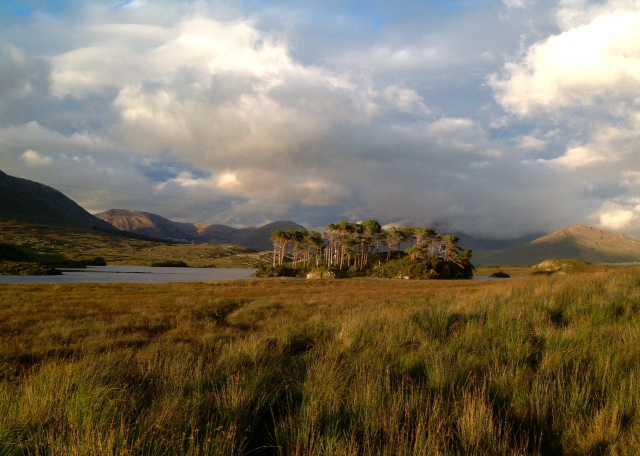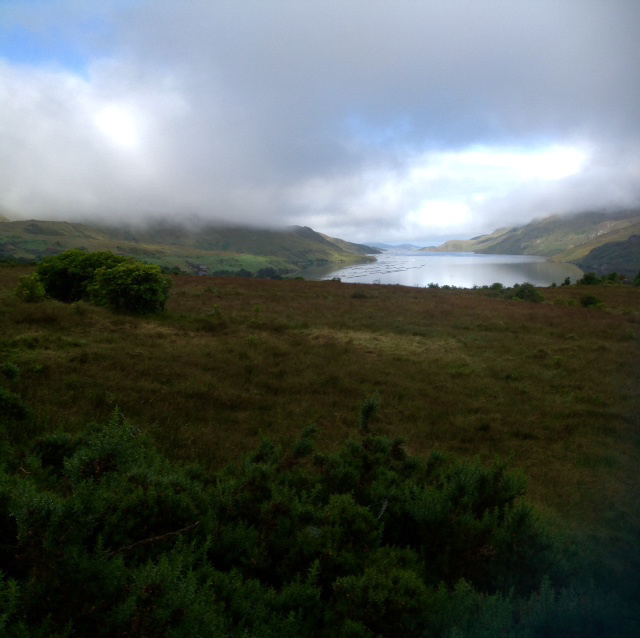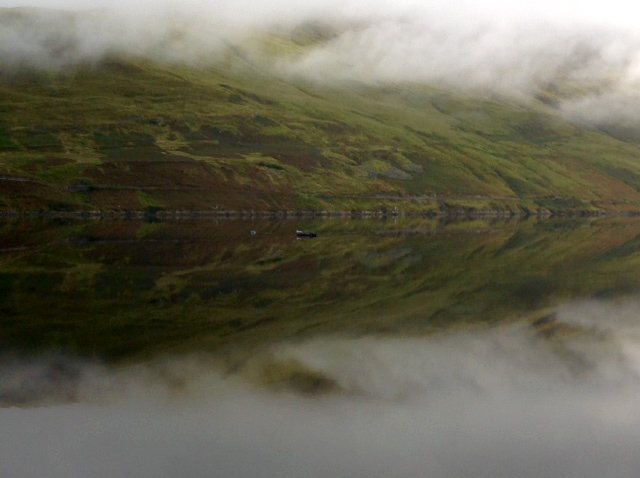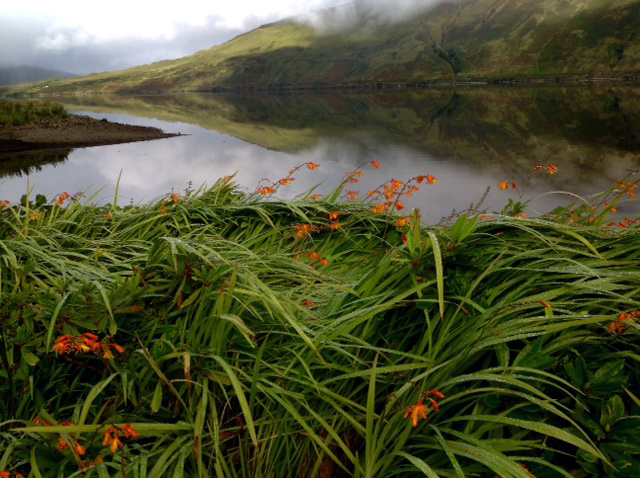 Connemara felt like the Highlands to me, a place embedded in my childhood, so it was familiar and yet very Irish at the same time. Warm bracken, wild orange crocosmia and mountains everywhere.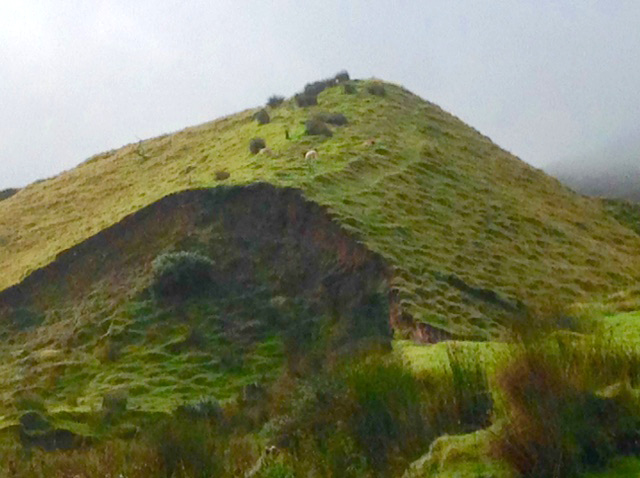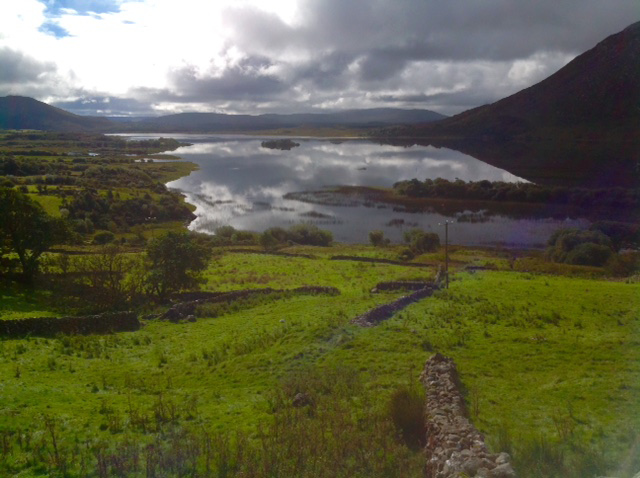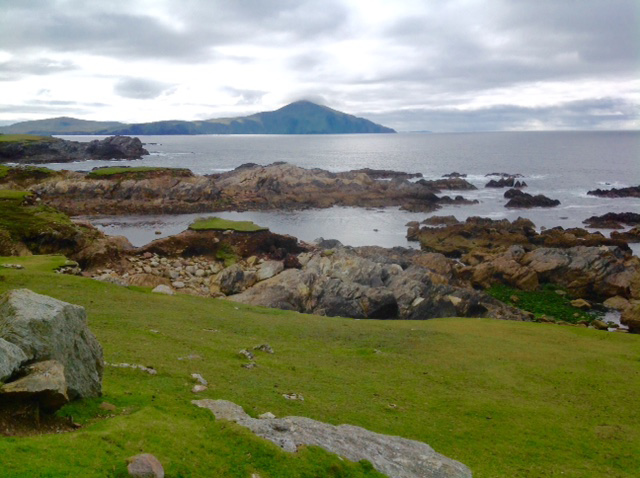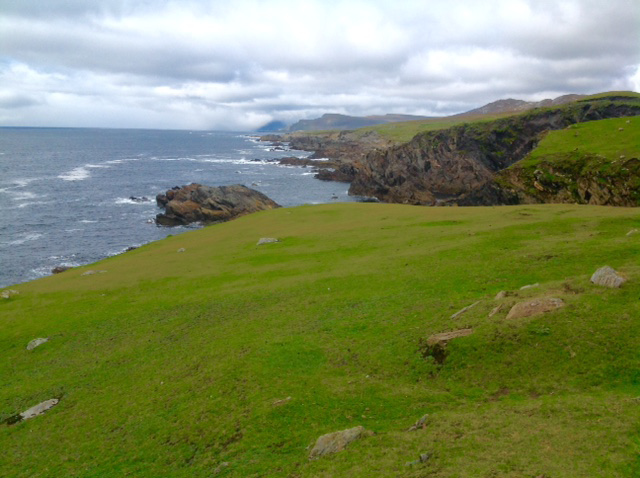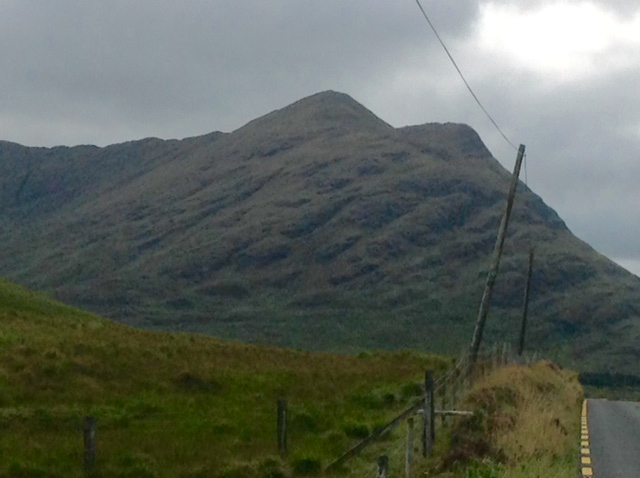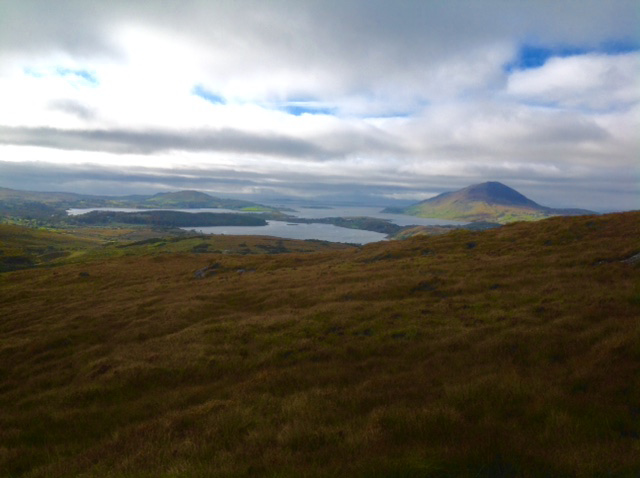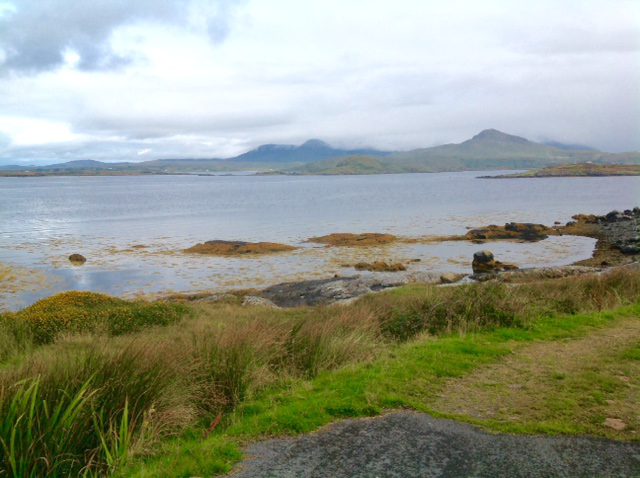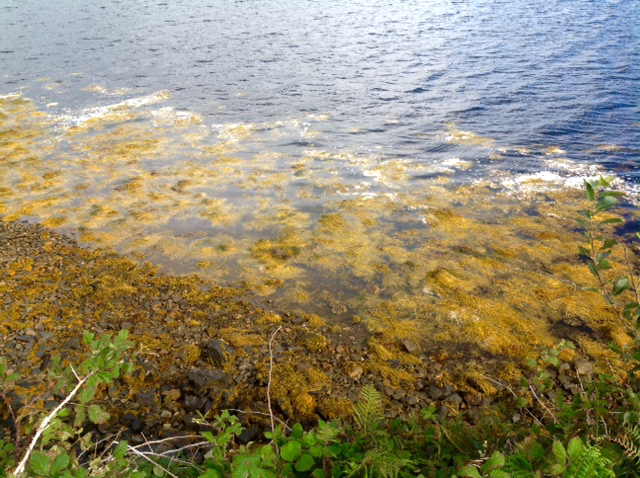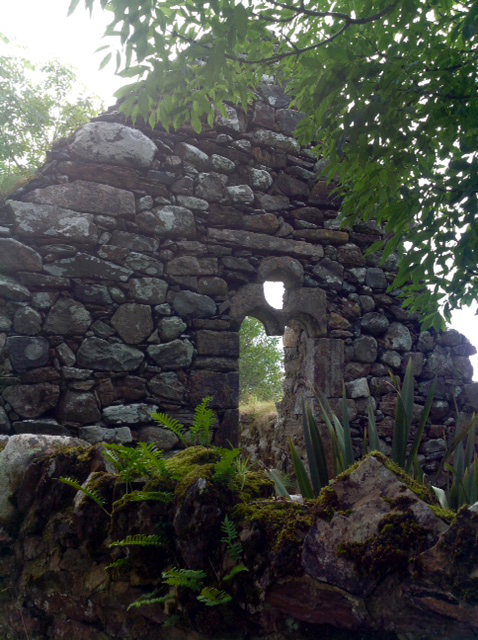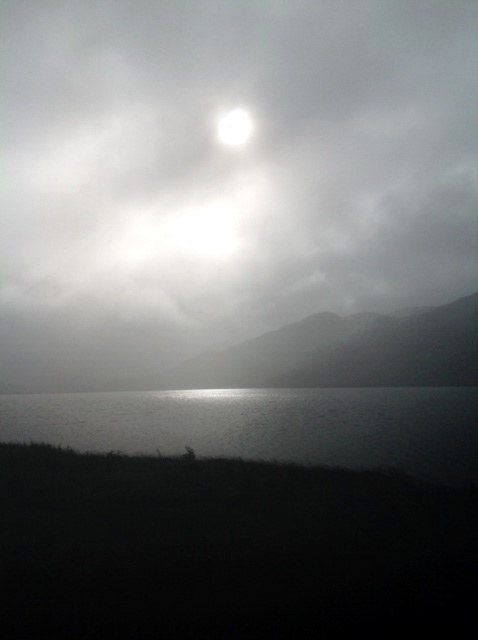 It can't be long before I go back, ten days was not long enough
and I have a date with a couple of elusive islands to keep.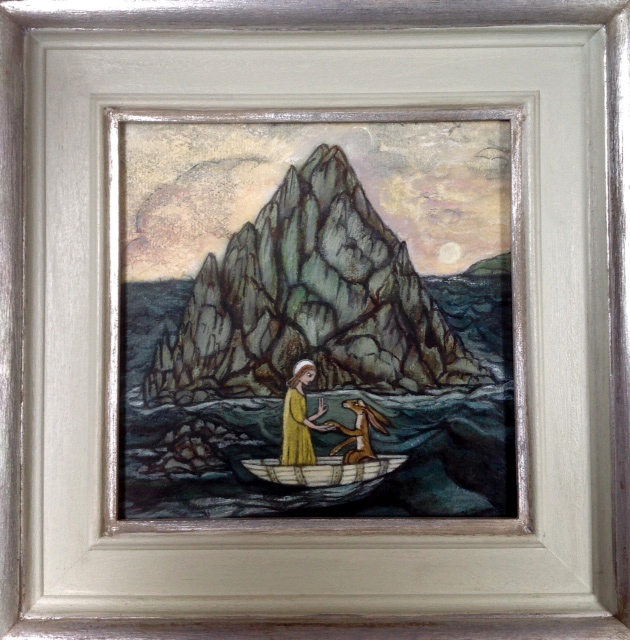 Skellig Spell
David Hollington / The Rowley Gallery
※
If you enjoyed this you might also like Twilight Music.