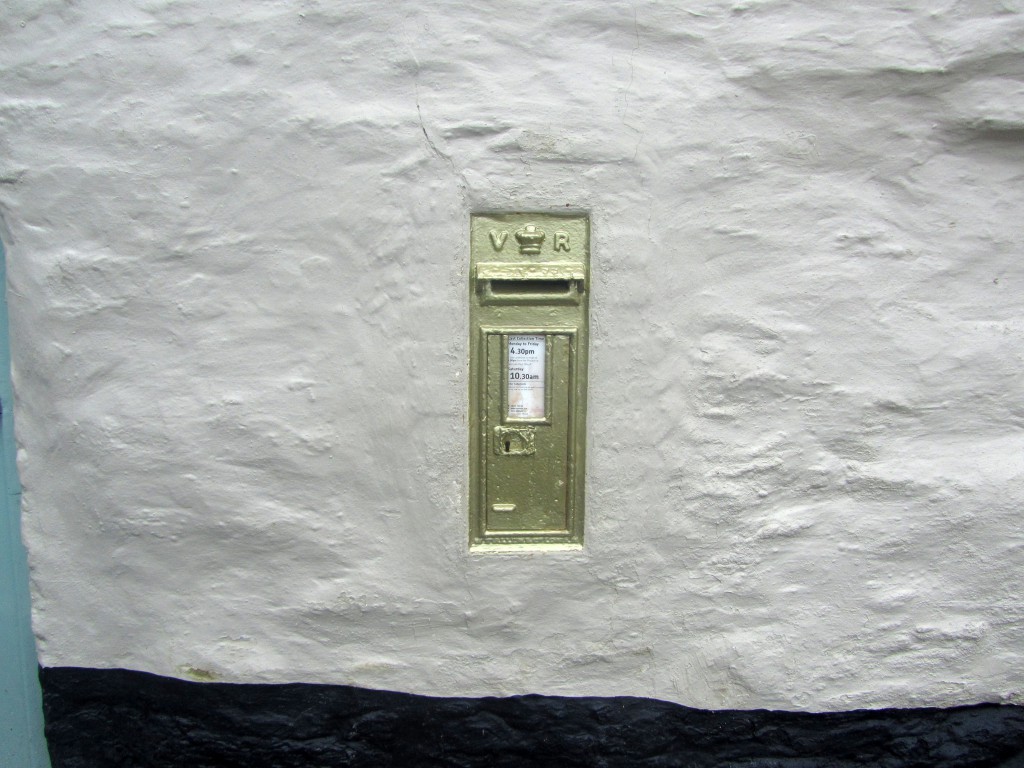 The shrine of Ben Ainslie at the Pandora Inn, Restronguet. The waters hereabouts are where he learned to sail. The post box was painted gold to celebrate his achievement as the most successful Olympic sailor, being the first person to win medals in five different Olympic Games.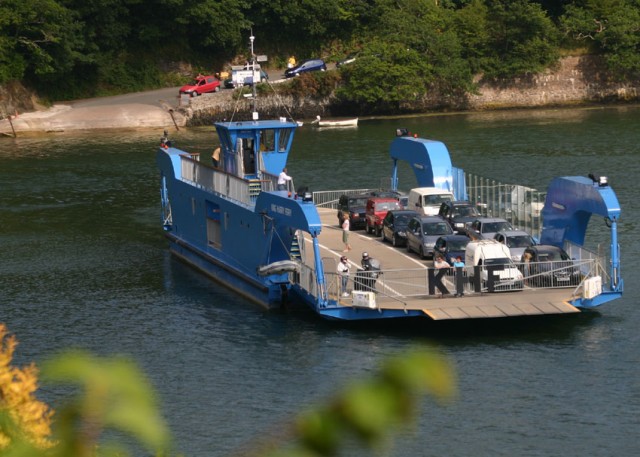 Earlier we'd crossed the River Fal on the King Harry Ferry at Feock and just there in the next car alongside us was one of our regular customers from London. He often asks us to frame photographs of his yacht. It was a nice coincidence and seemed like an auspicious welcome to this sailing community.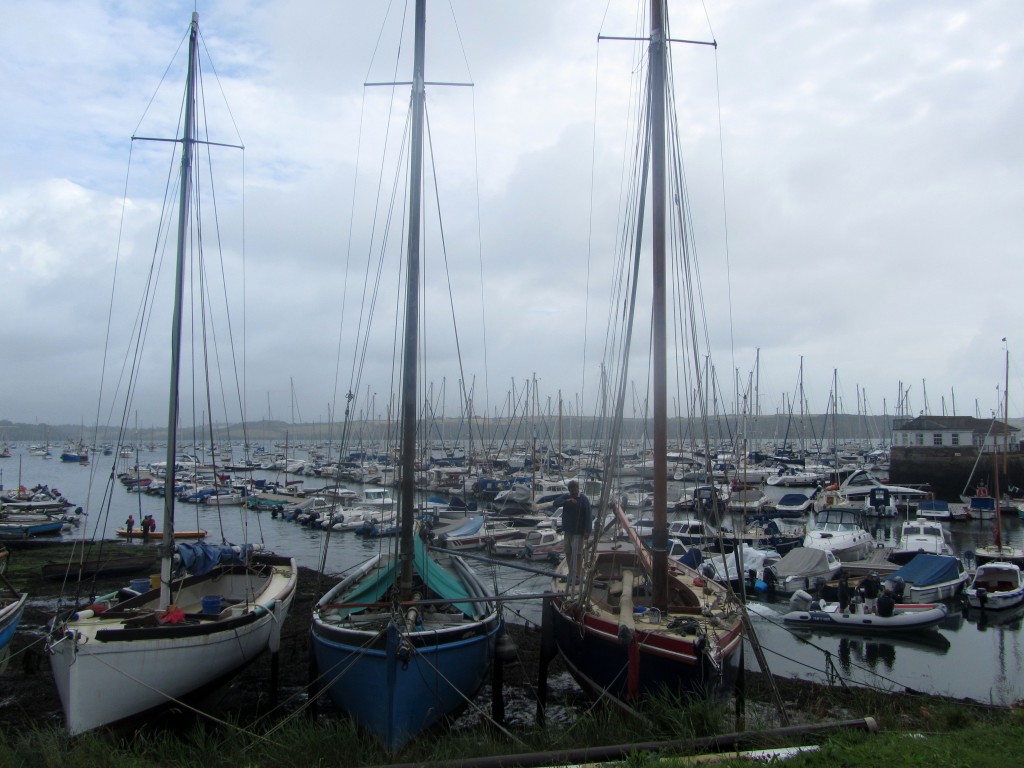 We set off east from Mylor Churchtown following the coast path, along the foreshore by Restronguet Sailing Club where Ben Ainslie was taught his skills, and busy now training the next generation of enthusiastic young sailors.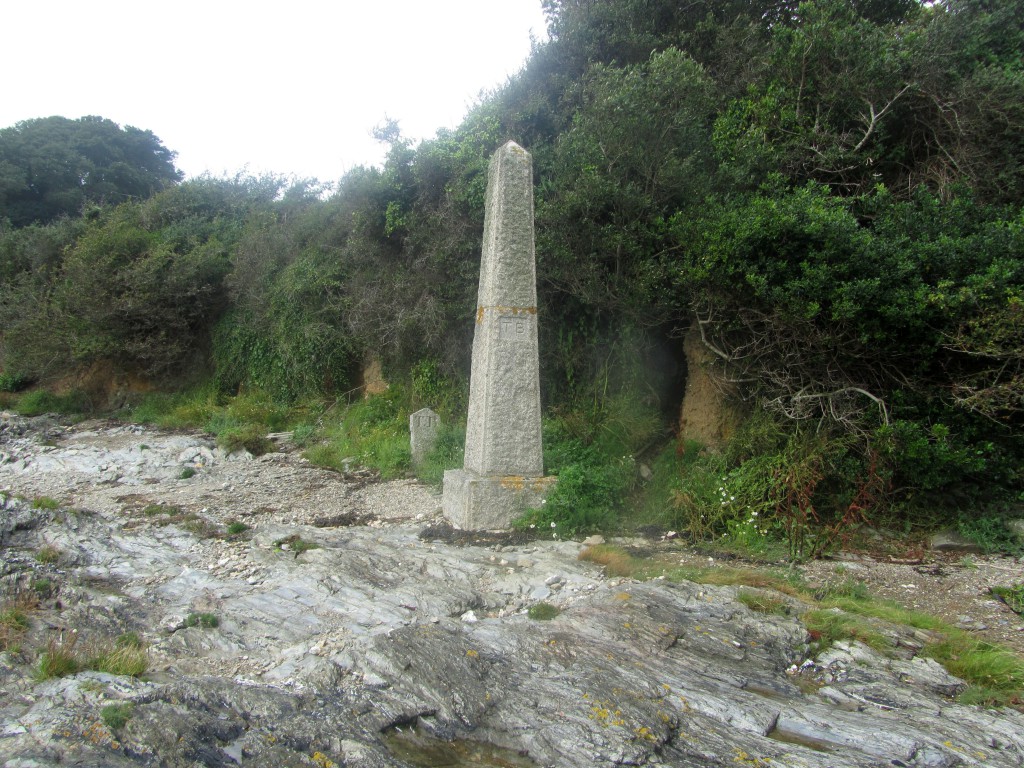 Further along by Penarrow Point I scrambled down to the rocky shore to see this intriguing granite monument carved with the initials TB, which turned out to mean Truro Boundary, a marker between Truro and Falmouth harbours. Together these waters are known as the Carrick Roads, the estuary of the River Fal, said to be the third largest natural harbour in the world.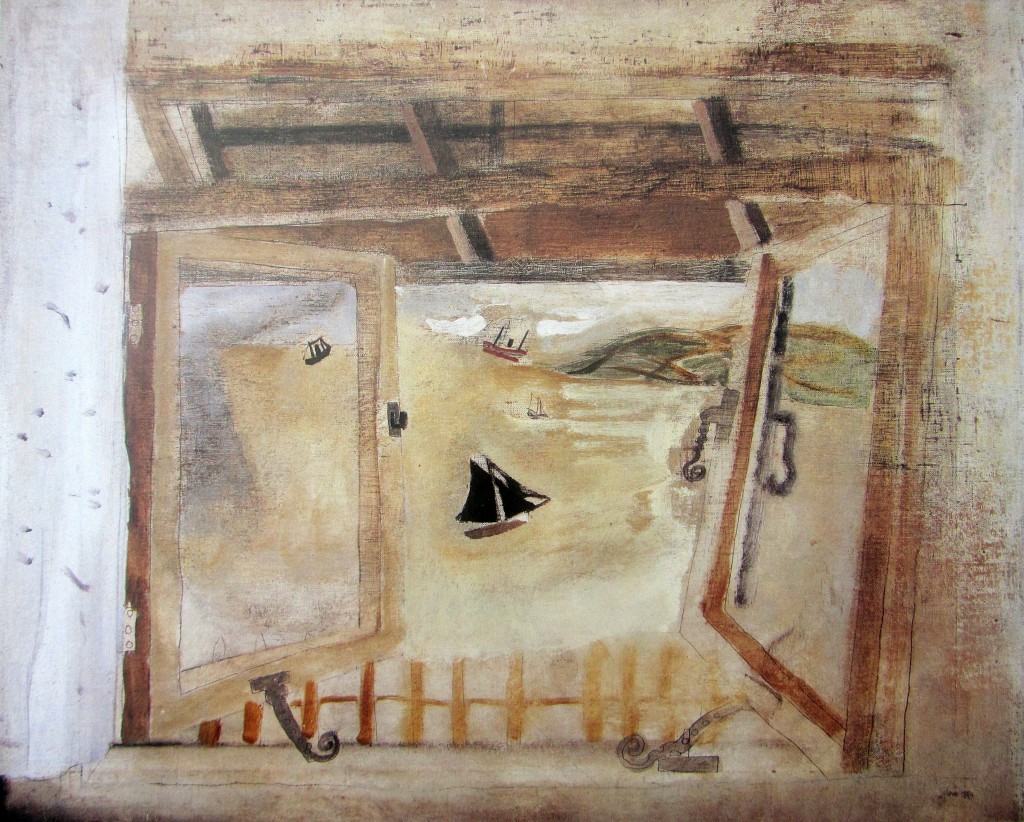 A couple of days earlier we had been in St Ives, our first visit for 15 years. The café on Porthminster Beach was just as good as we remembered but Tate St Ives seemed a shadow of its former self. It was occupied by a large exhibition of dull paintings by Alex Katz, although tucked away in the Education Room was a wonderful little exhibition, 1928: A Cornish Encounter, which illustrated the meeting of Ben Nicholson, Christopher Wood and Alfred Wallis. It included this rarely seen Nicholson painting, which was labelled Carrick Roads, though this image of it is from Norbert Lynton's 1993 monograph Ben Nicholson where he titles it Feock. It recalls the visit by Ben and Winifred in the summer of 1928 to Feock and the view from their cottage window over the Carrick Roads. I stood transfixed by it, the best thing in the whole gallery, beautiful and delicate and clearly indebted to Alfred Wallis.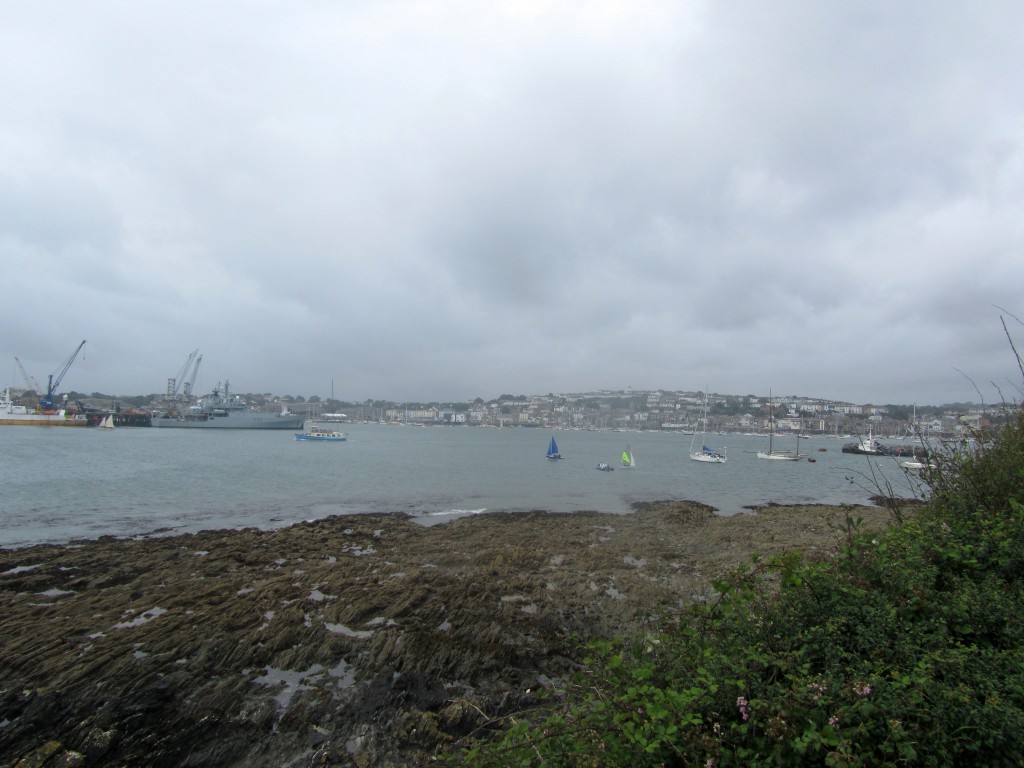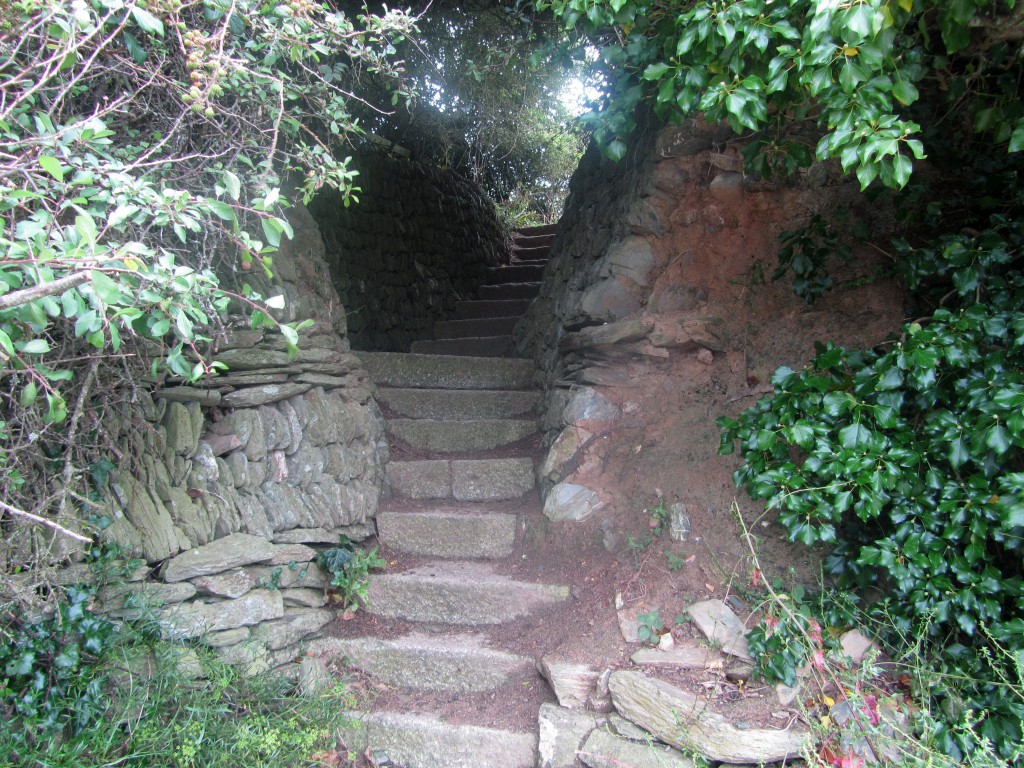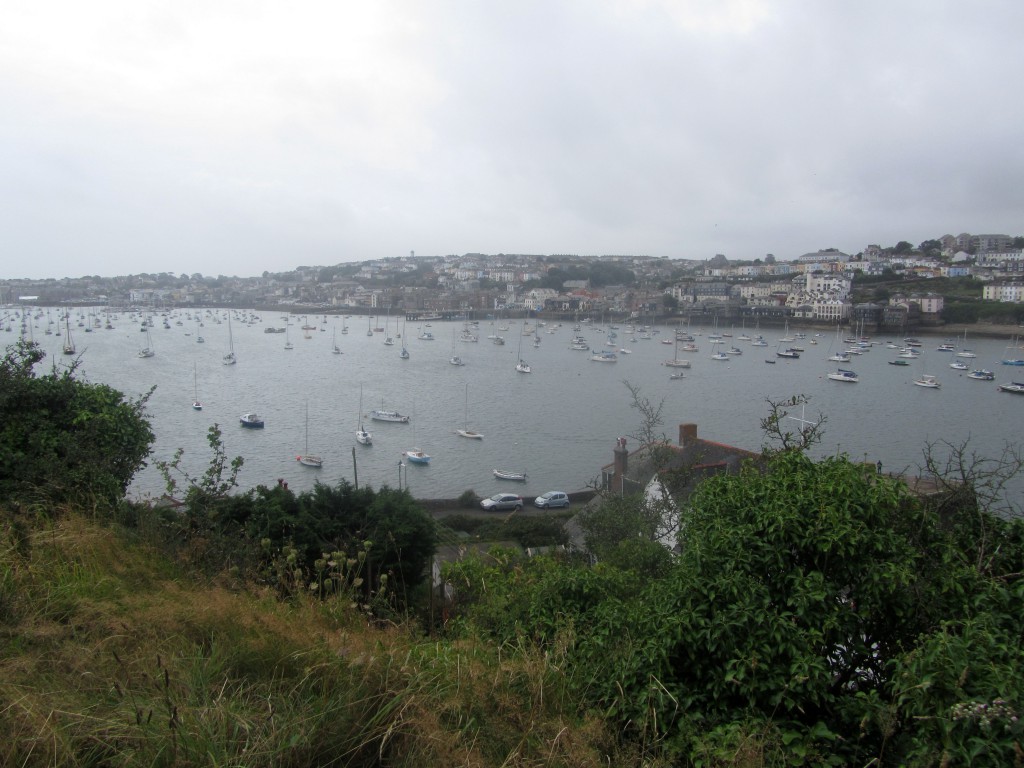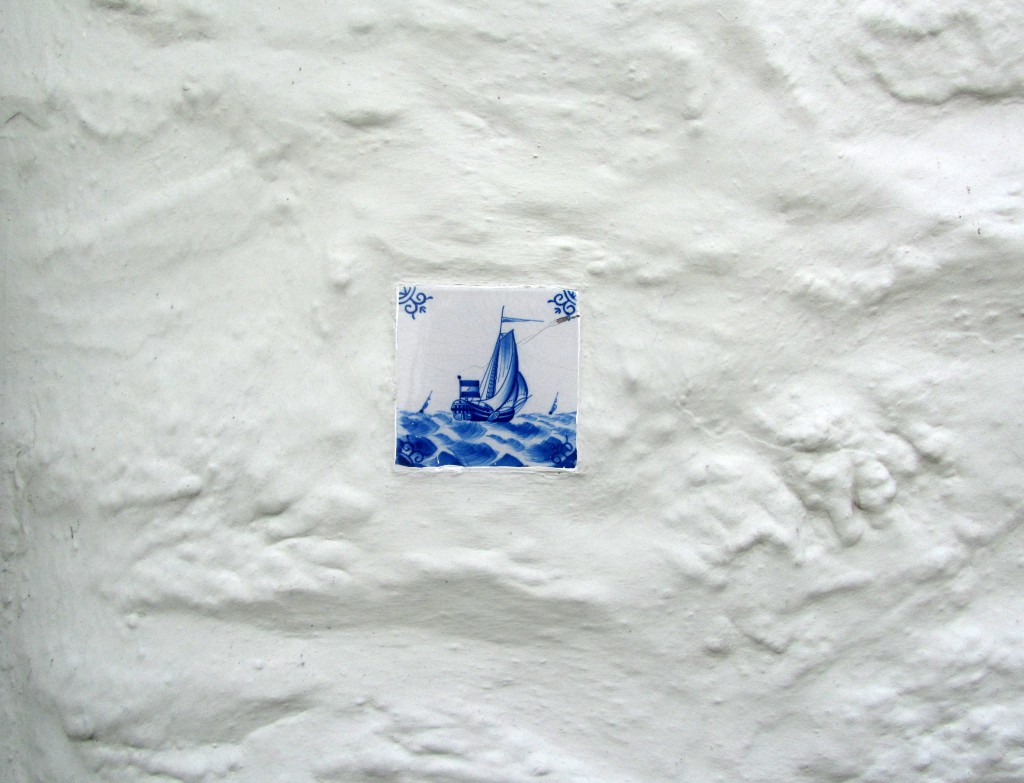 We continued on below a forest of buddleia by Trefusis Point with a view across the water to Falmouth to arrive at Flushing. Almost every house here had a window screened not with curtains but with some variety of model sailing boat. It seemed impertinent to photograph them so here's a wall instead of a window. A ceramic tile ship on a sea of whitewashed render. I think Alfred Wallis would approve.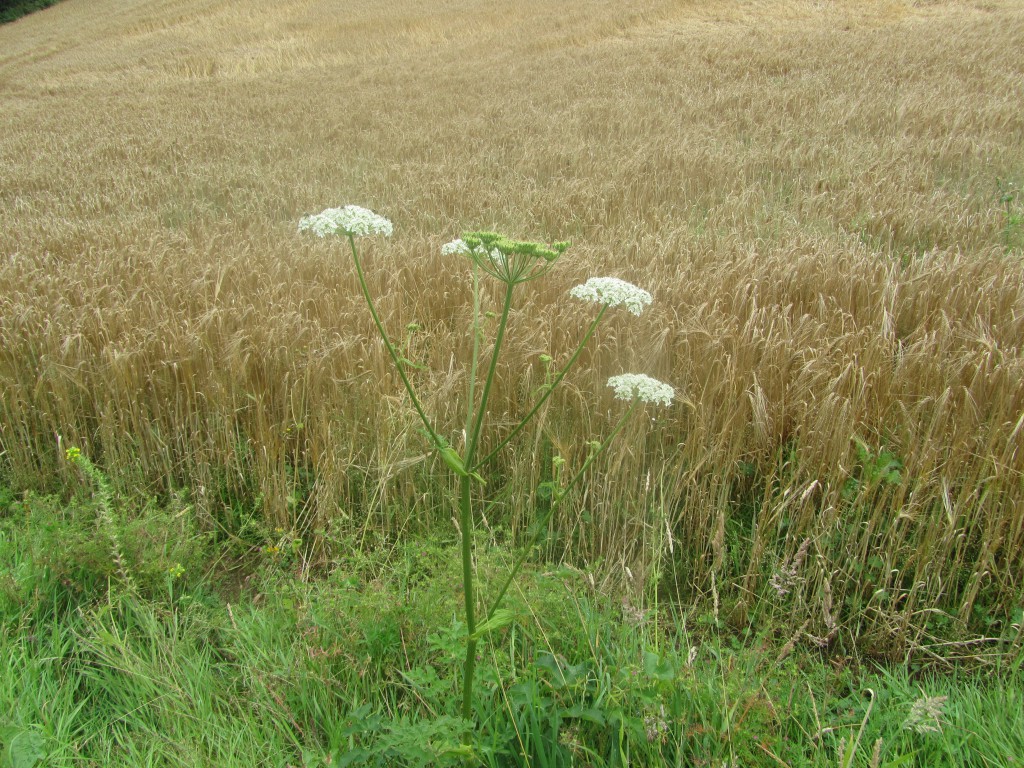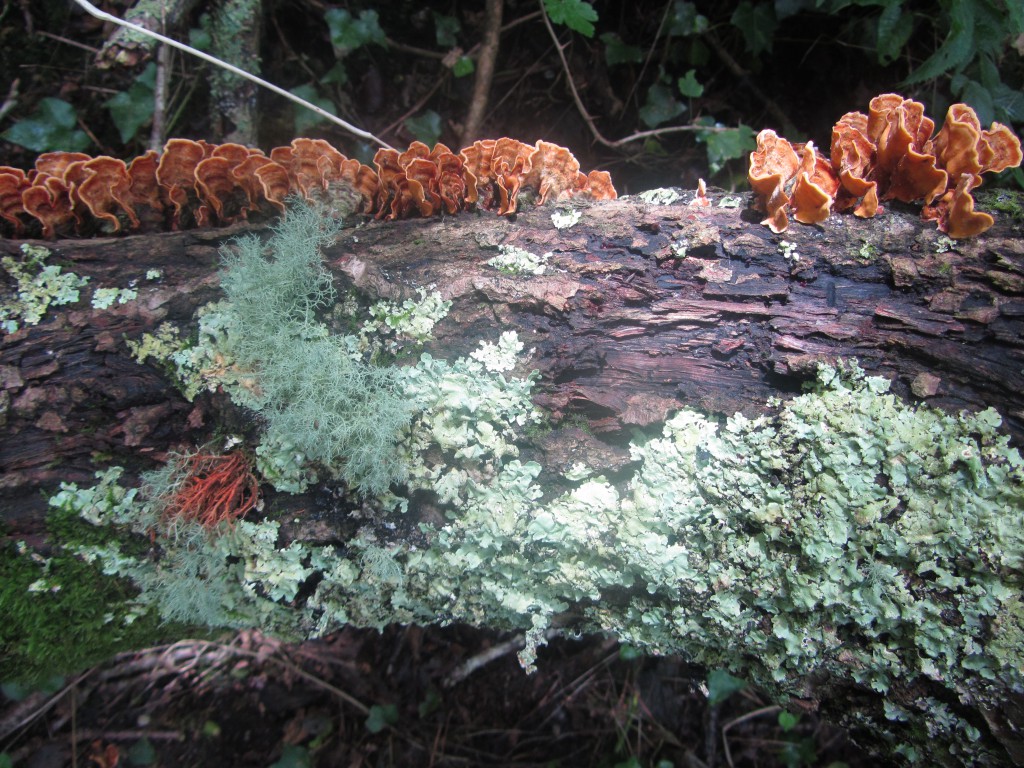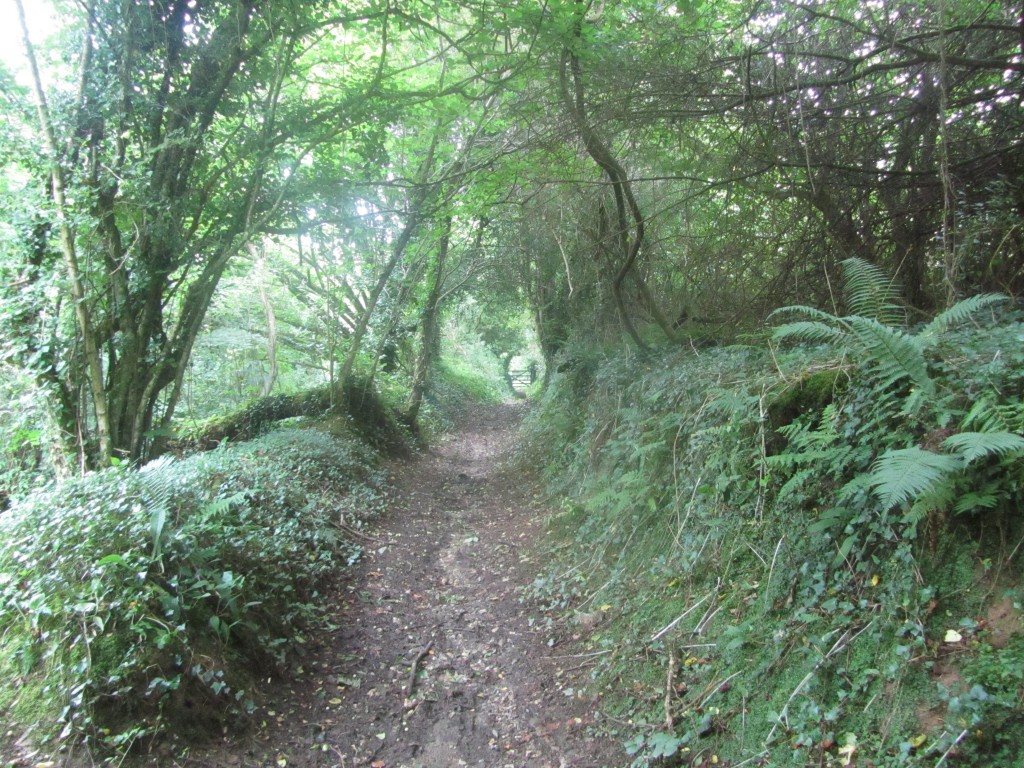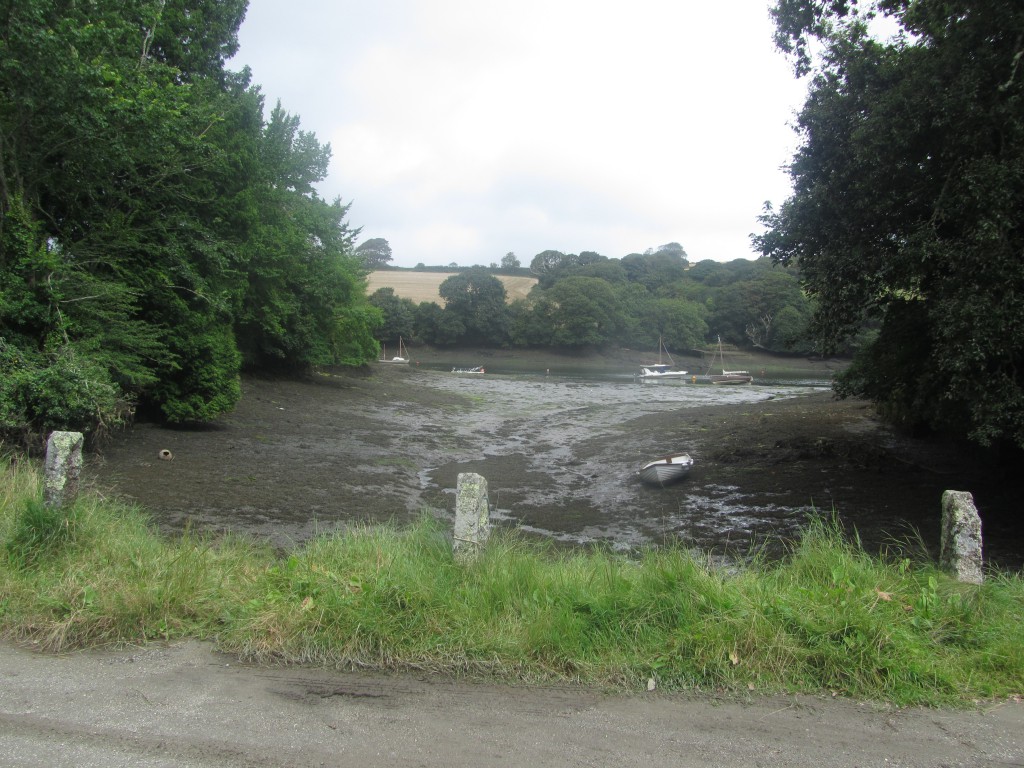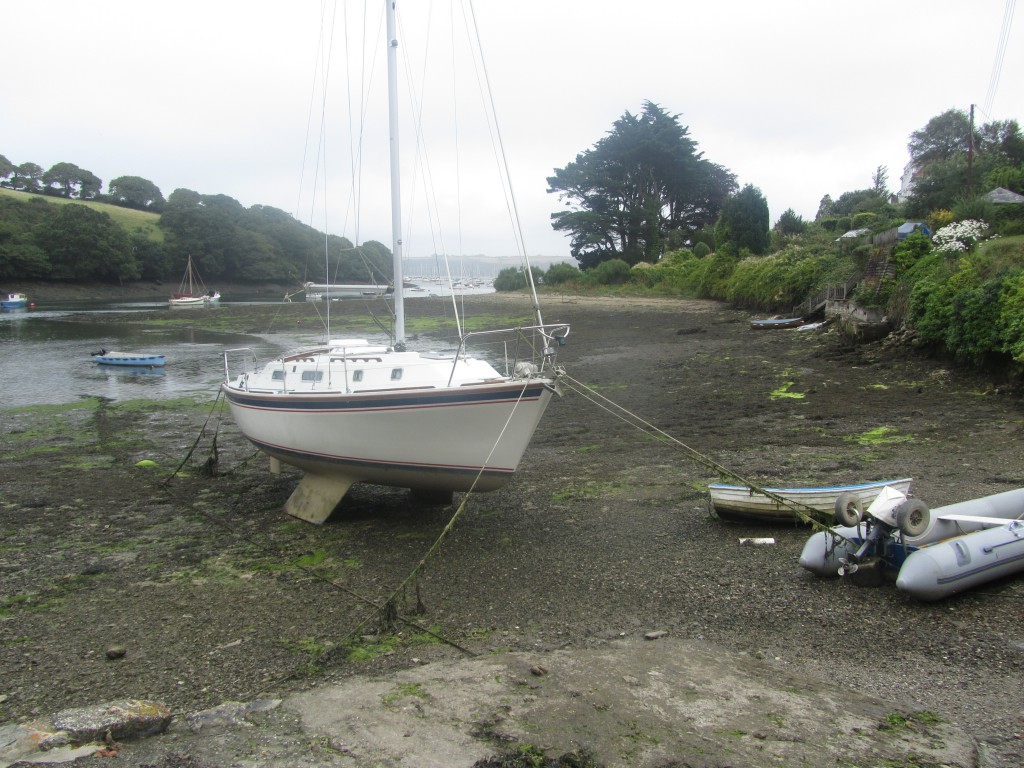 Beyond Flushing (don't miss The Royal Standard) after a steep climb we descended past fields of barley to an old hollow track into an ancient wooded valley down to Mylor Creek. From here it was a short walk back to the village and through the churchyard.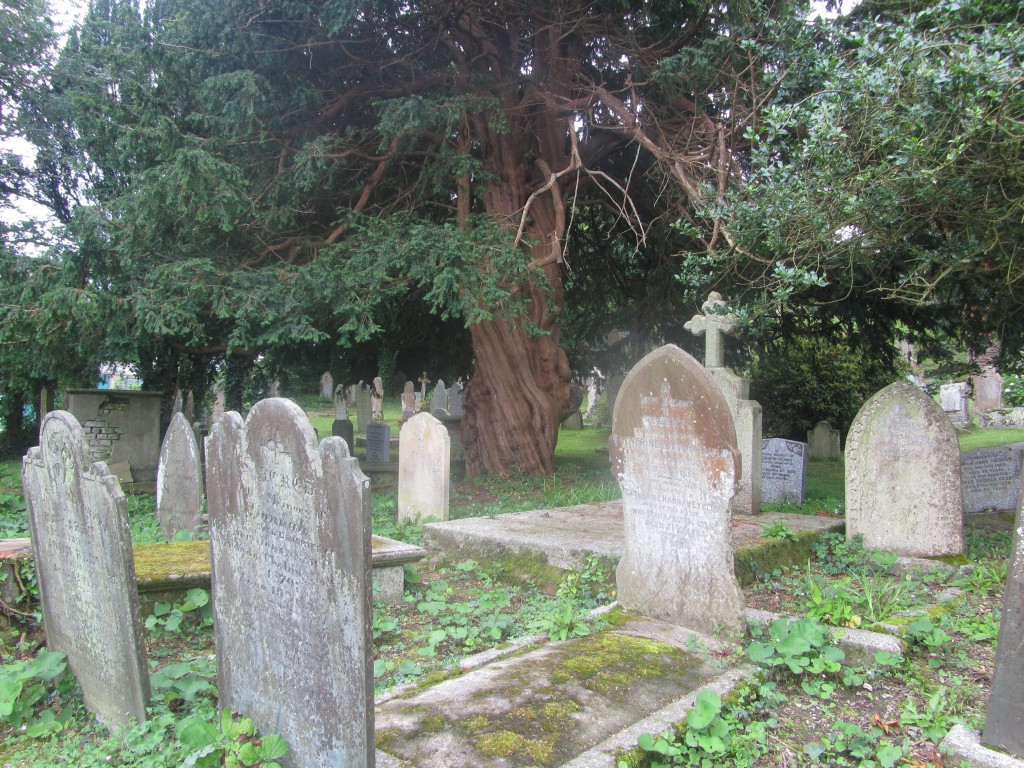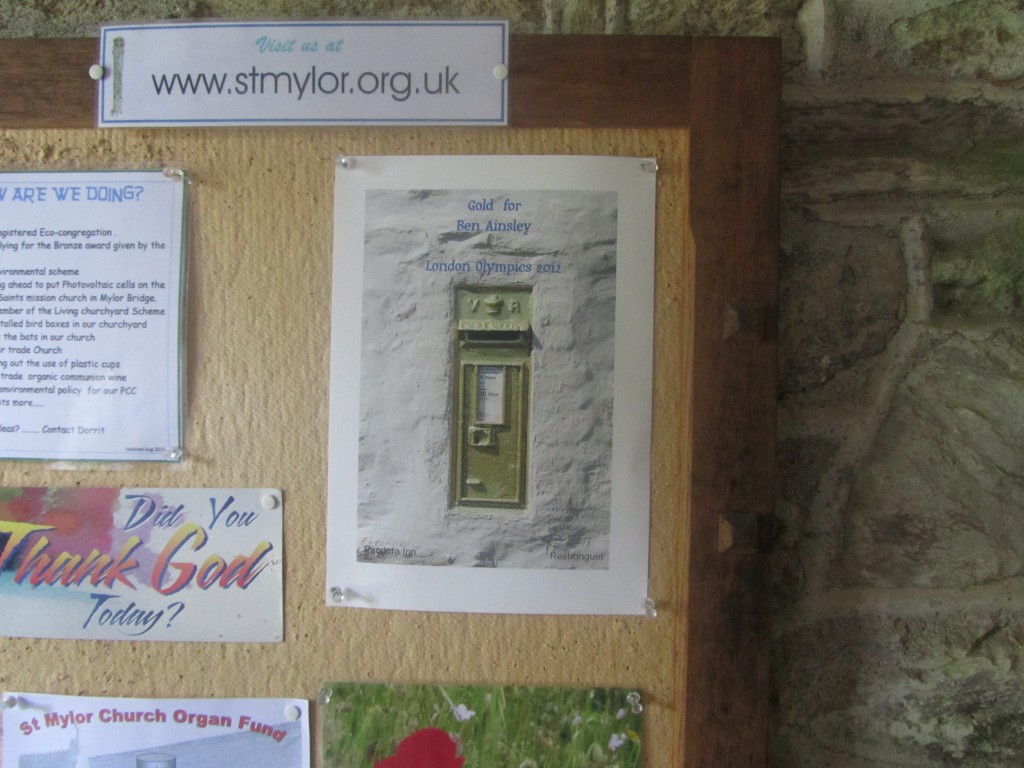 At the church of St Mylor, in the vestibule beside other parish notices there was a photograph of Ben Ainslie's postbox. It seemed fitting then to return to the car and drive over to Restronguet to pay our respects at the Pandora Inn.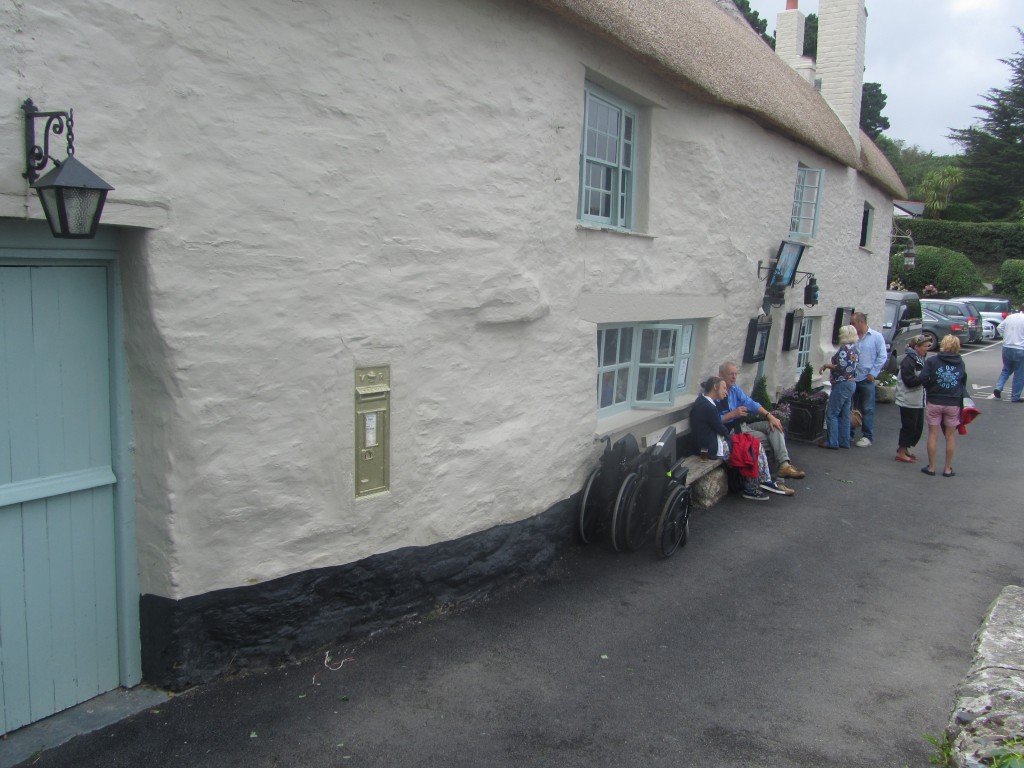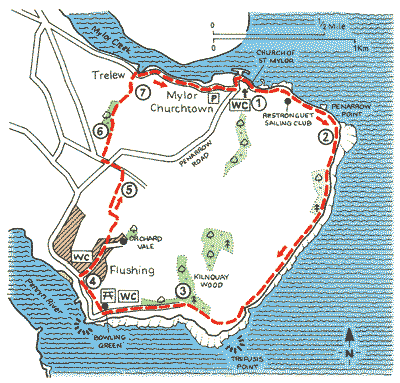 Walk the walk – A Waterside Walk by the Fal Estuary