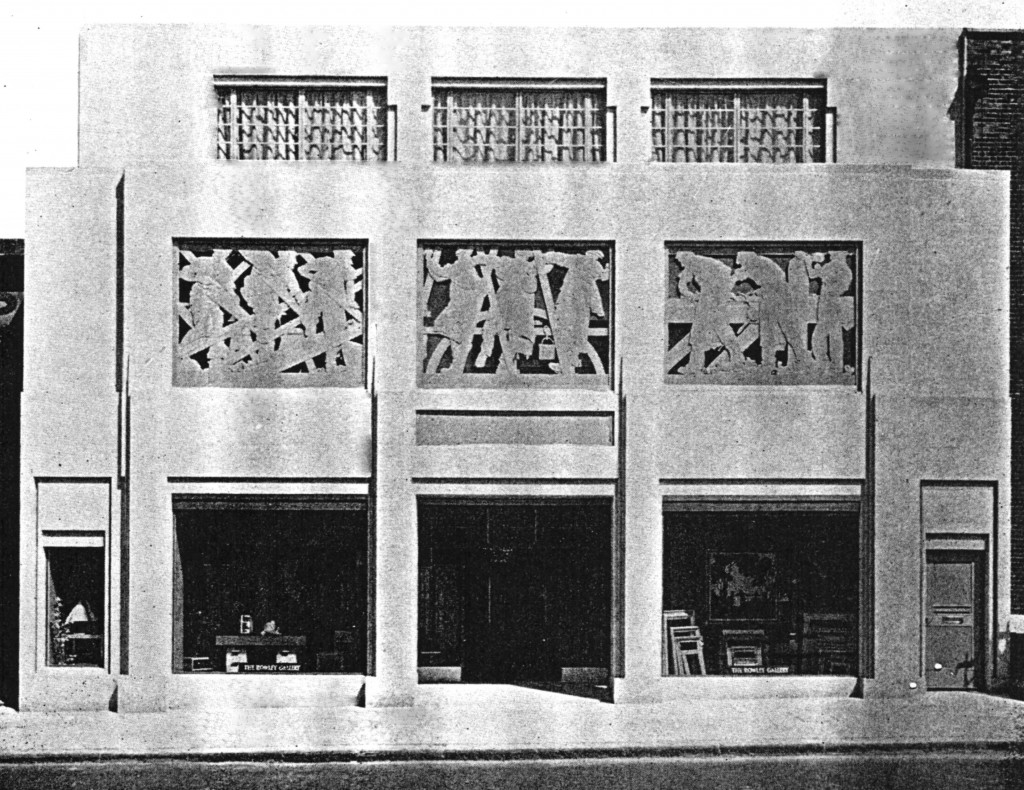 This is The Rowley Gallery in 1933. Business must have been good. It had expanded from a single shop at 140 to double the size at 140-142 Church Street, and the facade had been rebuilt featuring a carved frieze by Frank Brangwyn depicting life size sawyers, painters and carpenters.
But sadly eight years later, in 1941 during WW2, Vere Hodgson wrote in her diary (later published as Few Eggs And No Oranges) – "Sunday 12th, woke up late. Learned the big fire last night was in Church St. It was the Rowley Galleries – all burnt out. Great pots of paint and varnish on the top floor – went up like fun! Ran along to see it – the nicest shop in Church St. Remains of beautiful furniture and paintings all in the street." The shop had been the victim of an incendiary bomb and pretty much all the contents were destroyed, though luckily the Brangwyn frieze somehow survived the catastrophe. Many years later it was bought at auction and restored by Sam Alper of Chilford Hall, a country estate and vineyard near Cambridge, where it is presently displayed.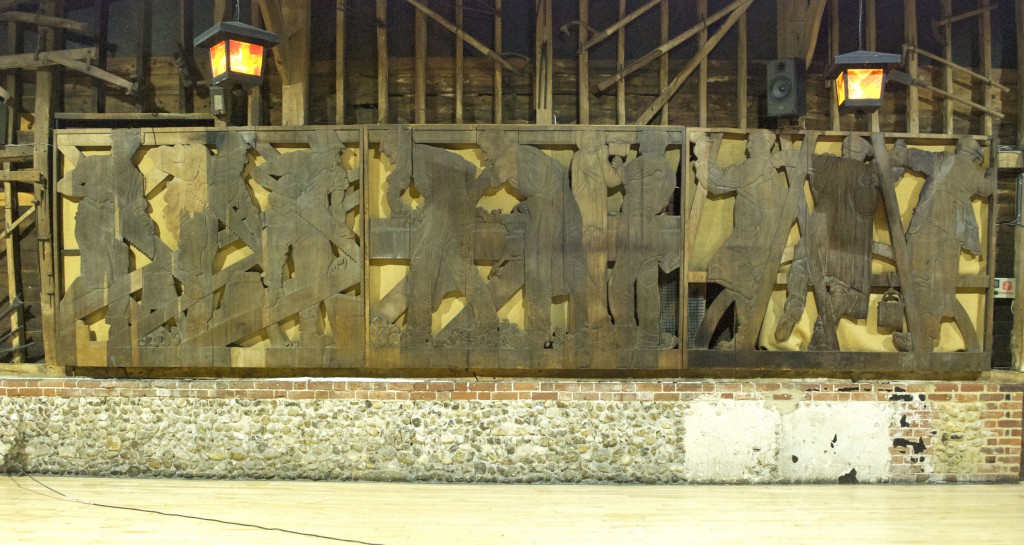 Chilford Hall is also home to the Curwen Studio. Stanley Jones has been synonymous with Curwen for over 50 years, and he is the subject of The Print Master, BBC Radio 4, Tuesday 17 January at 11.30.
※
PS: Sadly Brangwyn's frieze, having survived the Blitz was destroyed by arsonists just six months after this post first appeared – Brangwyn's Frieze No More.