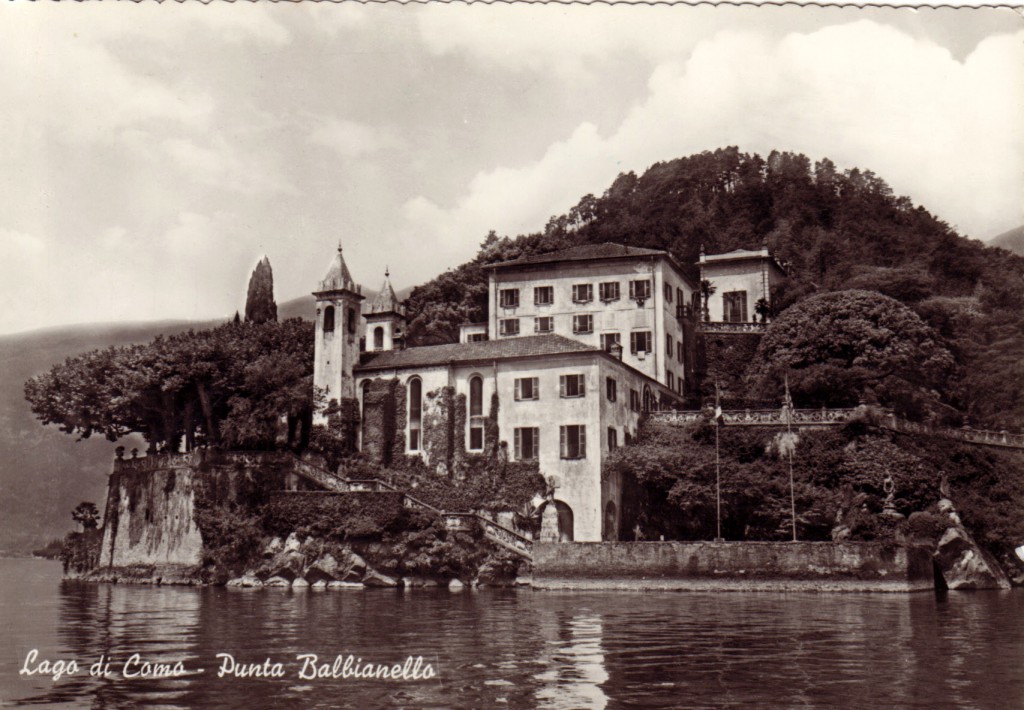 We came to Lake Como thinking we'd visit a few of the local gardens. We'd seen Monty Don's Italian Gardens but we'd not committed it to memory. Then when we arrived we were told – if you visit only one garden be sure it's Balbianello, it's perfect. This is how it looks from the lake.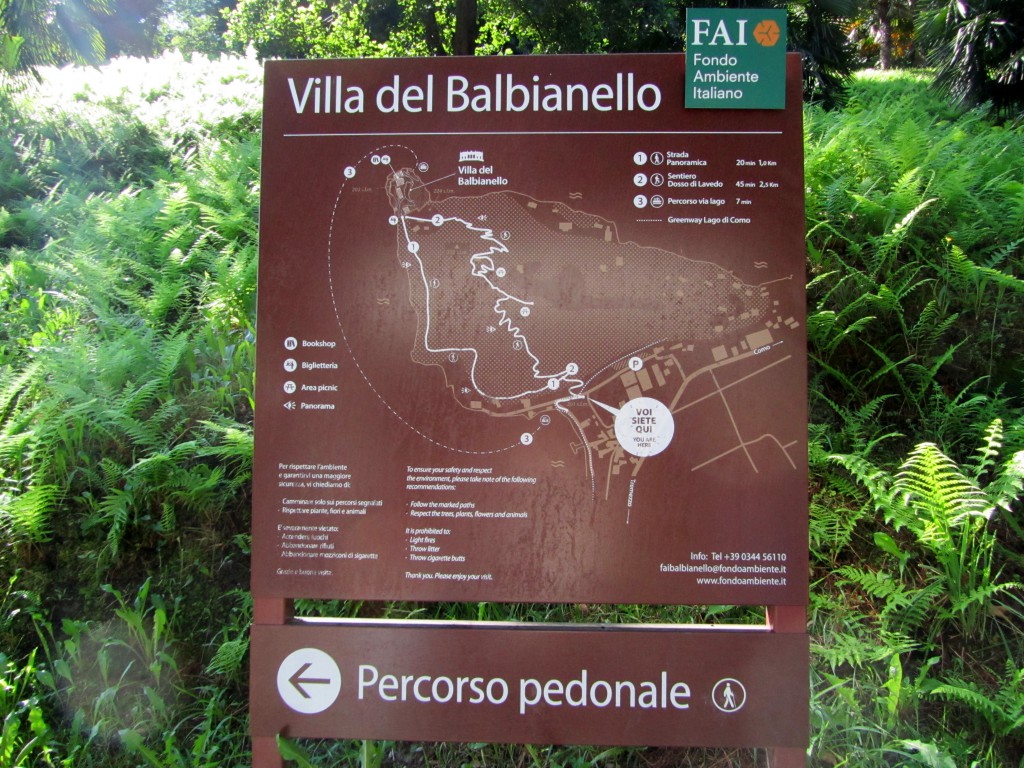 If you arrive here by boat you might pass the neighbouring lakeside villas of Richard Branson or George Clooney or the late Gianni Versace. But we came by the less glamorous route, on foot from the village of Lenno, down the headland to the tip of the Dosso di Lavedo peninsula. Monty Don described Balbianello as 'an island with a connecting tunnel through the woods'.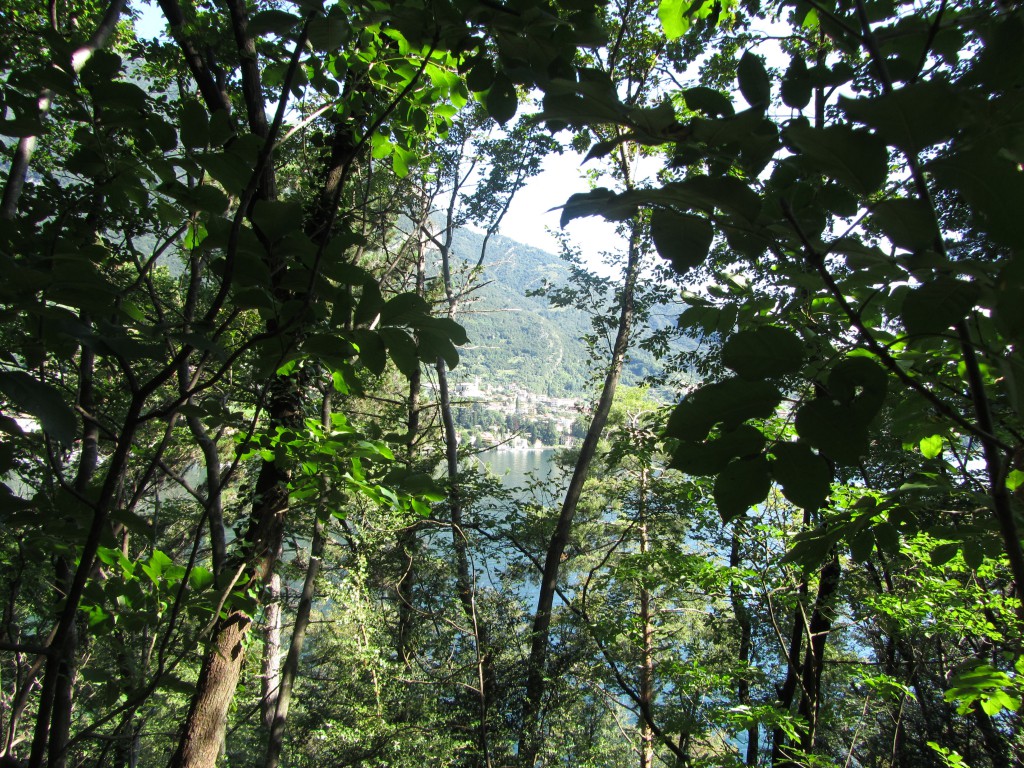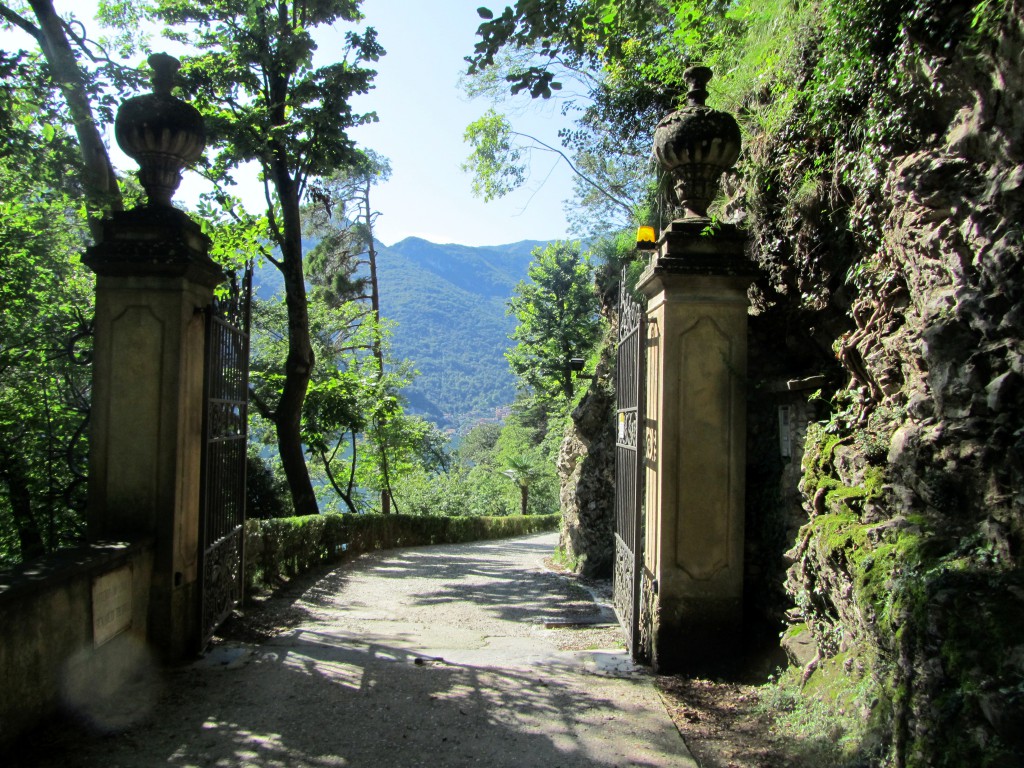 I was entranced by Balbianello. It is so obsessive; an aspect of horticulture is taken to an extreme. Although not all of it is beautiful to my eyes, much is – and in its setting, perched on a promontory jutting into Lake Como, it is wildly impressive and in as dramatic a position as any garden might be. The garden is the last piece of a wooded isthmus, forming a steep hillock surrounded by water on three sides, of which perhaps 30 acres is unspoilt, protected wood and just an acre or two garden. To get to it from the road (rather than via the water steps with their Venetian, striped landing posts), you go down a drive at least half a mile long in the woods, edged all the way with a box hedge. This gives it immediate mystique in this part of the world filled with villas of the rich and famous. You are entering into a secret. MD 2011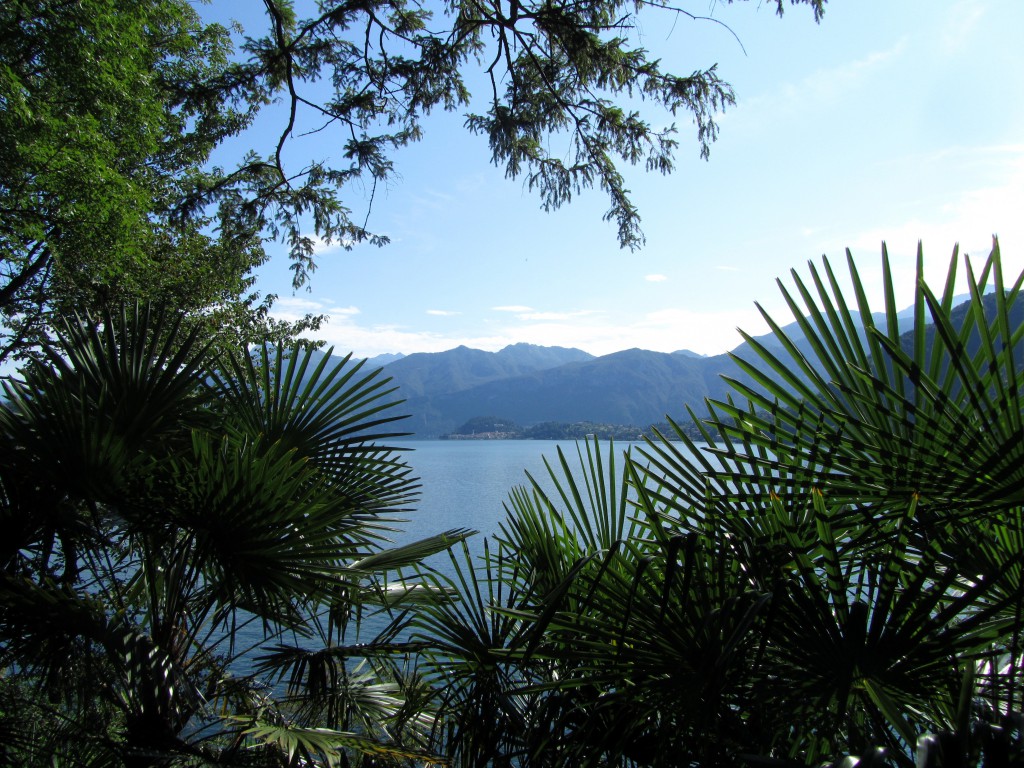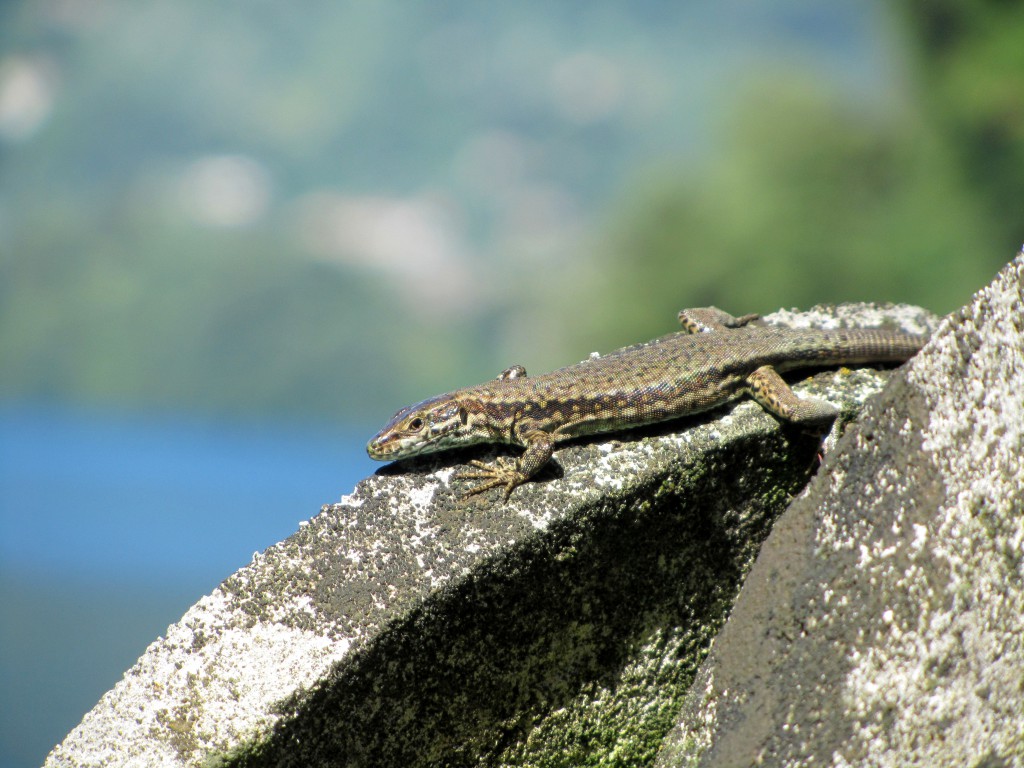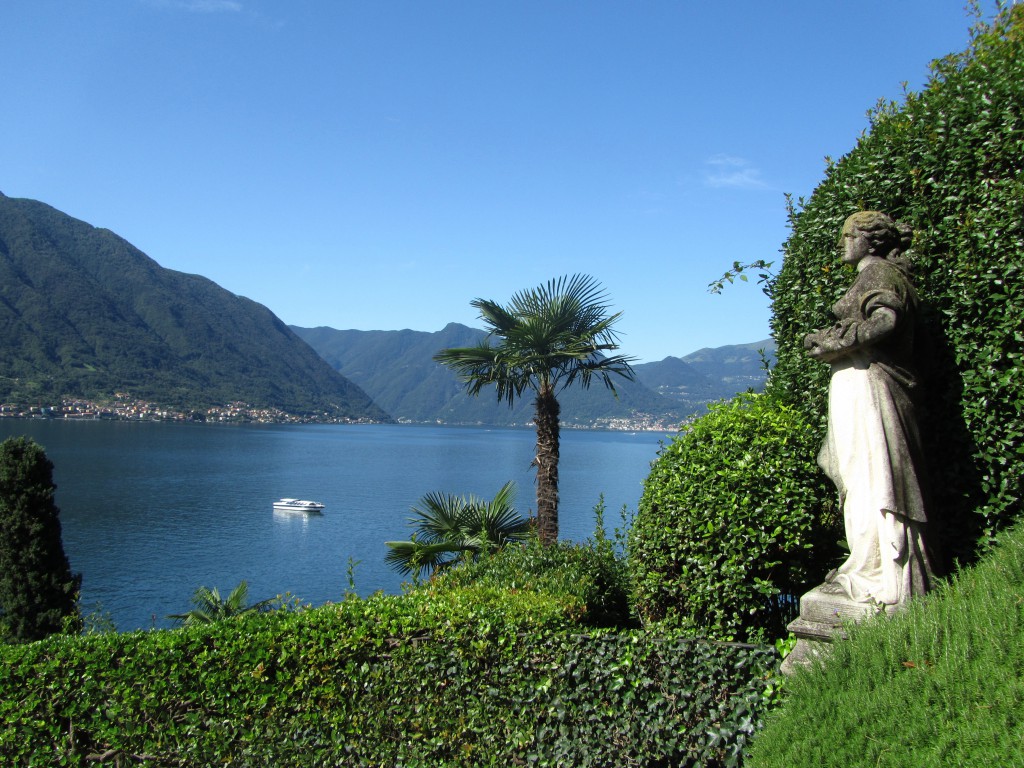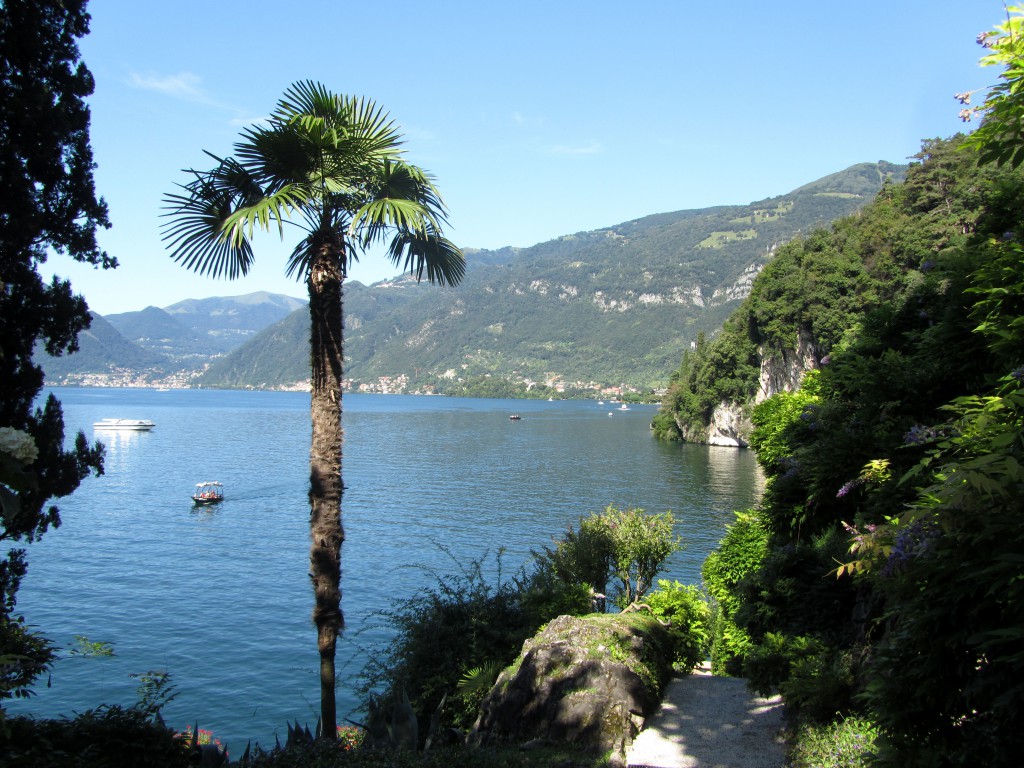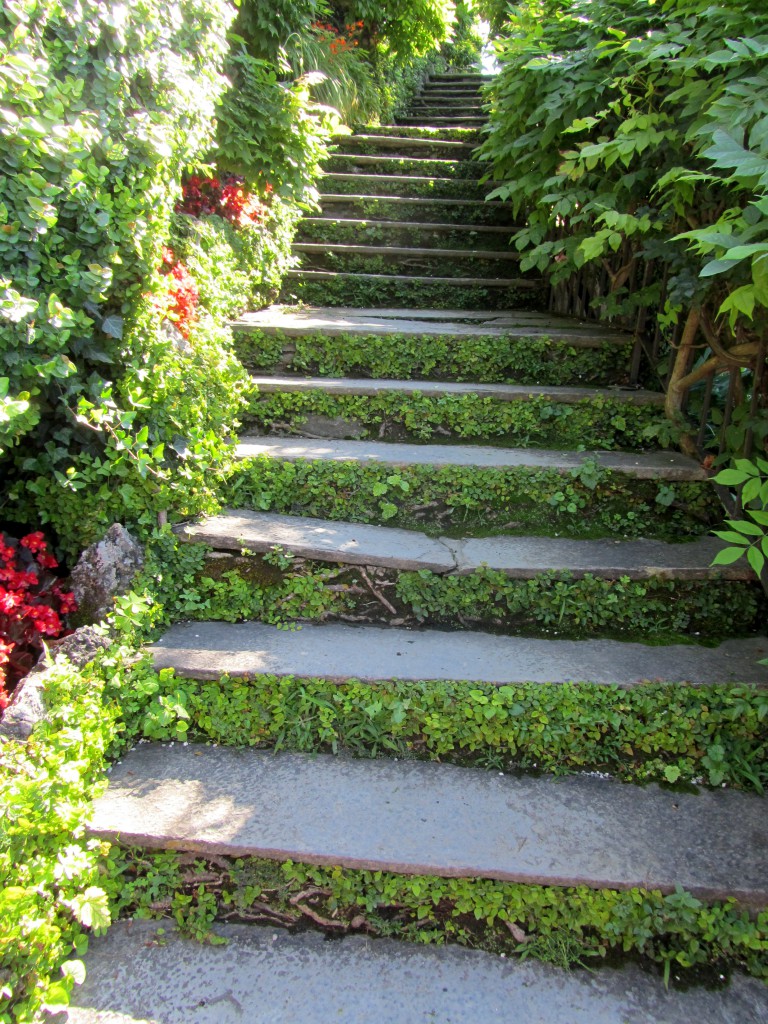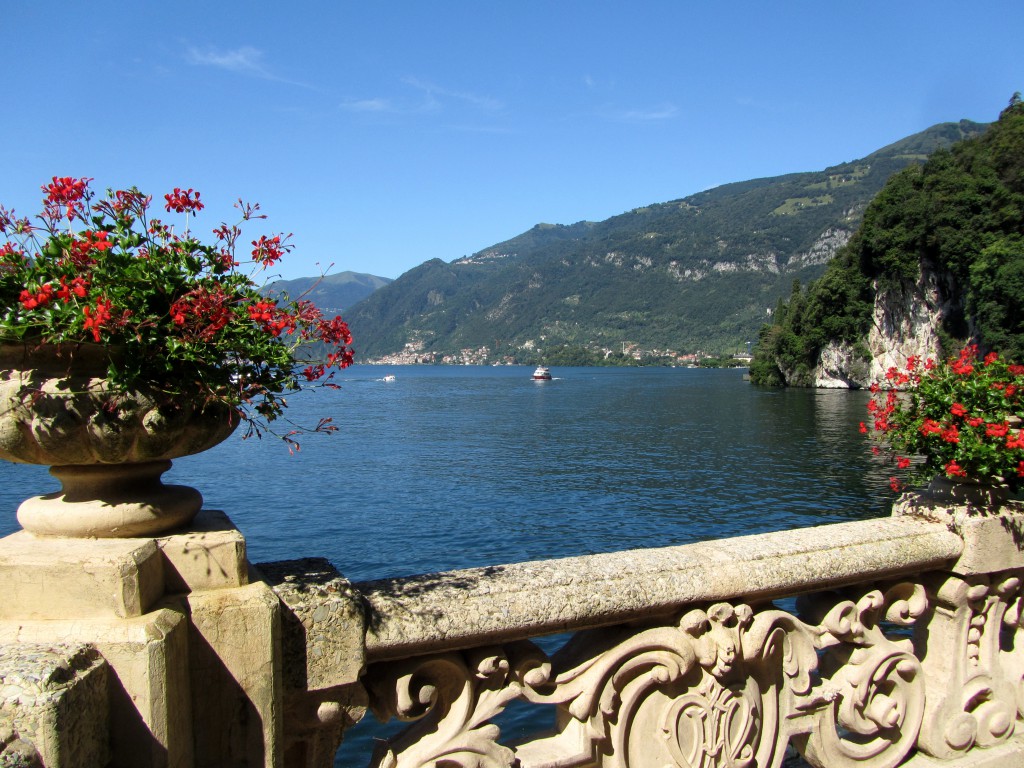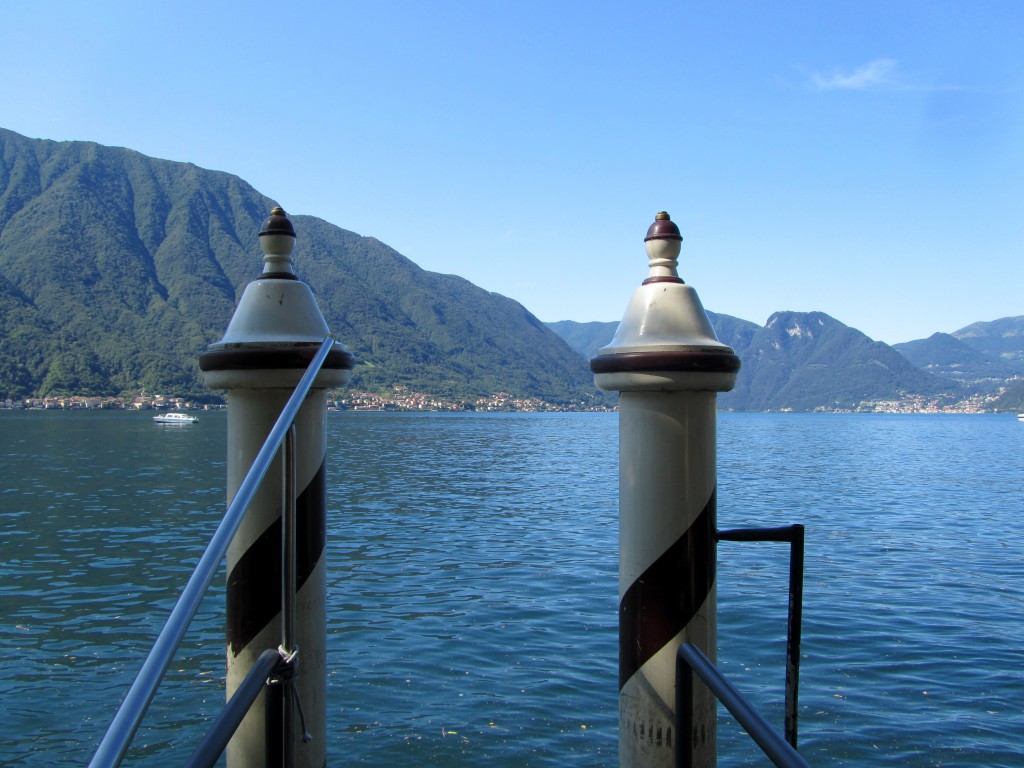 It's a difficult place to photograph, the grounds are so steep and irregular that I found myself mostly looking out to the view beyond. Lake Como surrounds the garden on three sides and is impossible to ignore. It's reflected sunlight flickers in the candelabra shaped plane trees above the landing stage.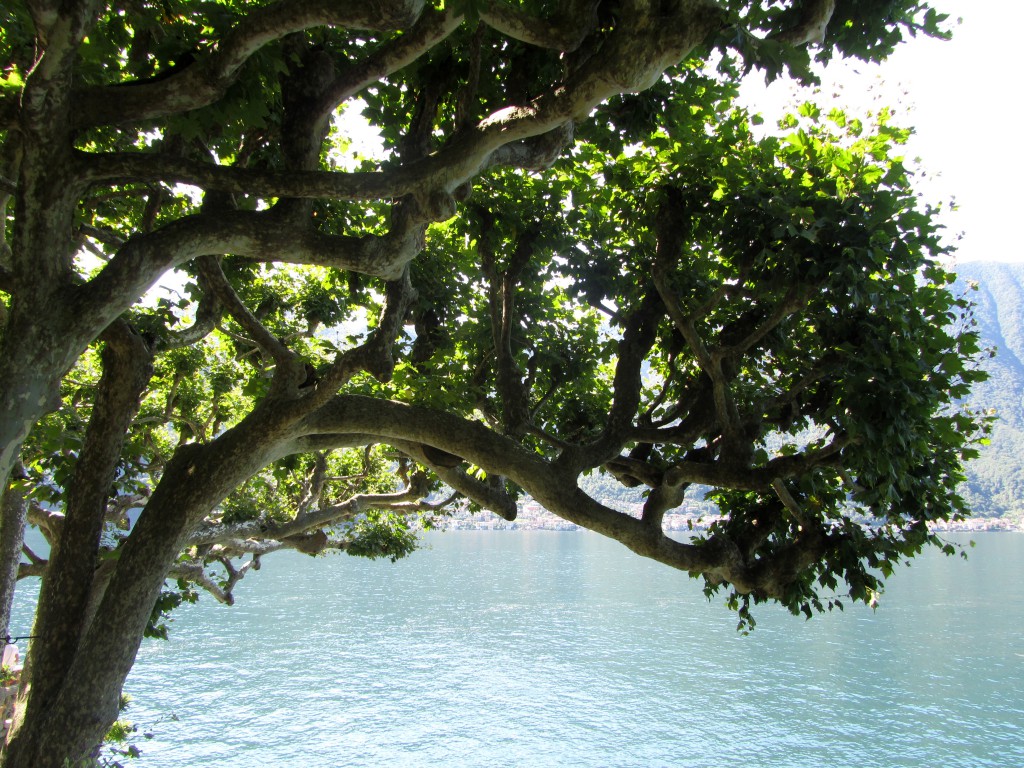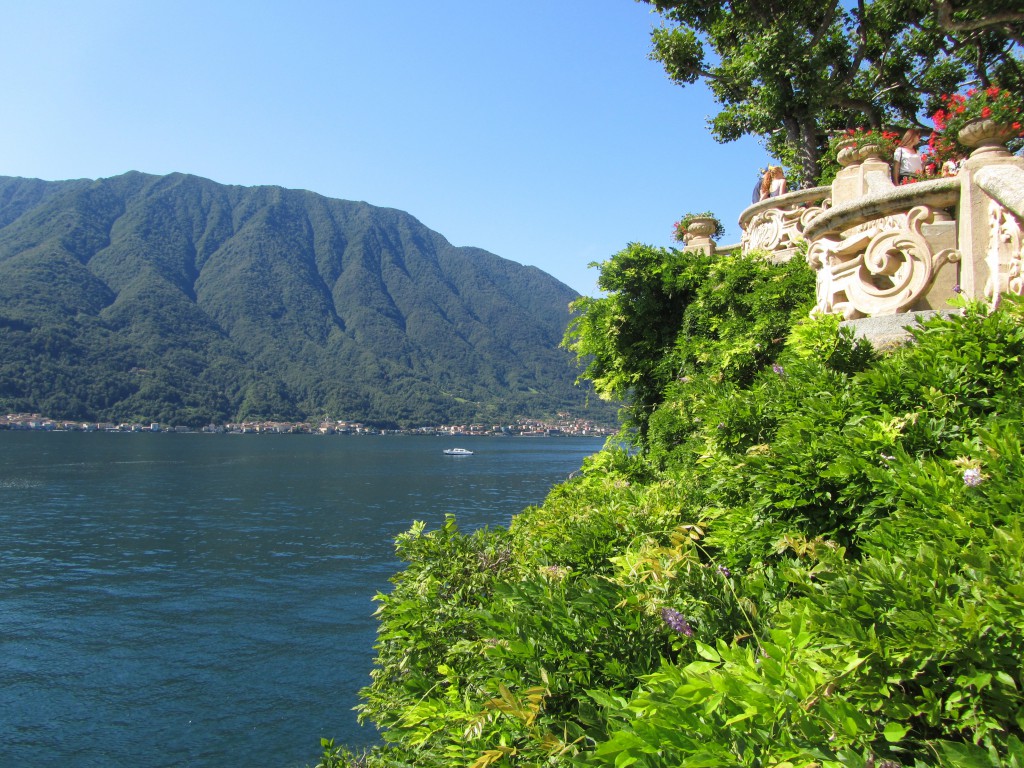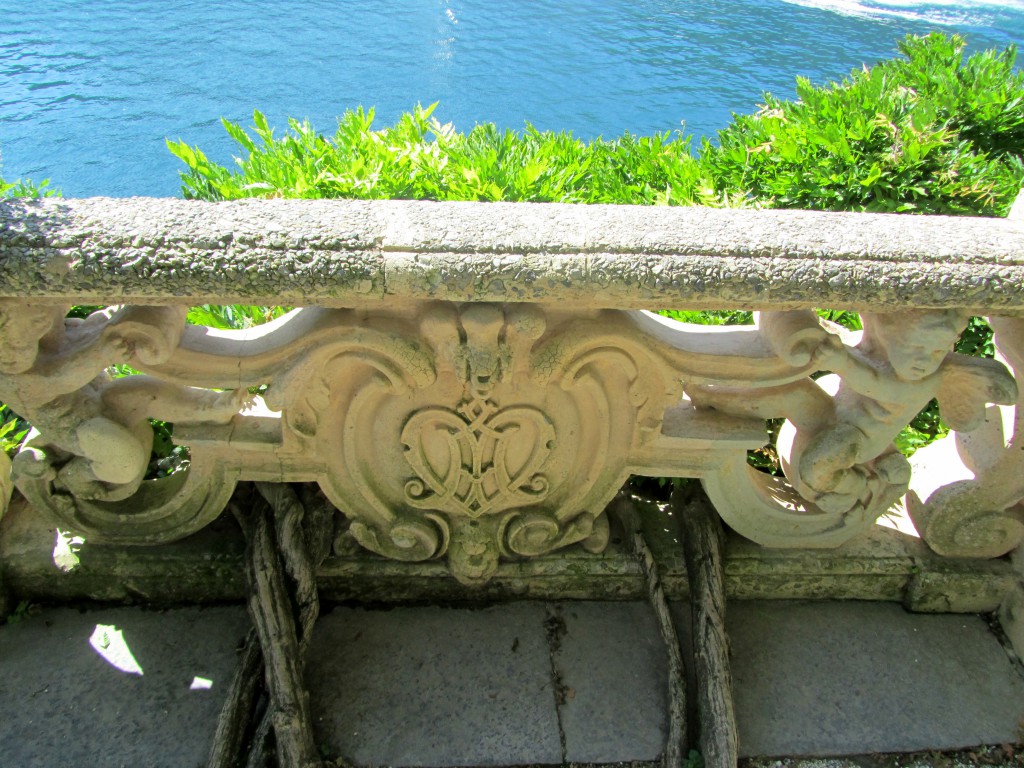 The terrace is surrounded by wisteria, I've never seen so much. There's lots of it all around Lake Como but here it is perfectly trained, suspended on vines carefully threaded through the balustrade.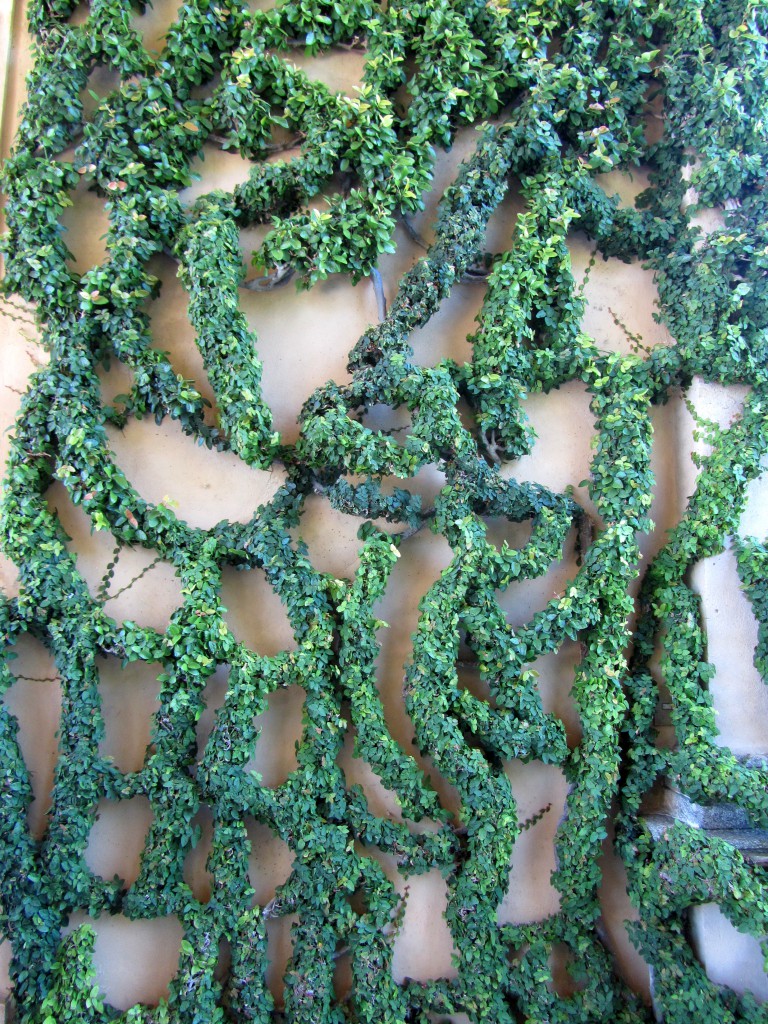 At the top of the garden stands the loggia where we found more highly trained plants. This creeping fig is pruned with scissors; it climbs in sinuous arabesques over walls and snakes around columns.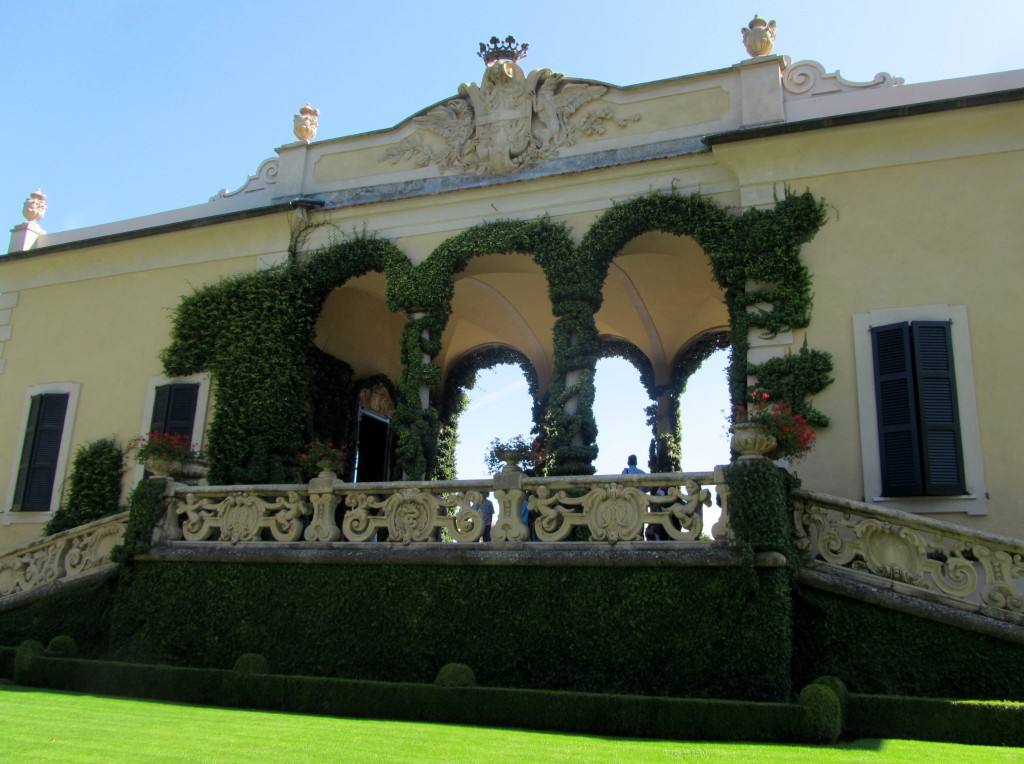 Another snake can be seen on the crest of the Visconti family who once owned Villa del Balbianello. The story goes that a serpent which terrorised Milan and devoured children was heroically slain by Ottoni Visconti. His family ruled the city from 1277-1447 and Ottoni's deed was celebrated in the family crest, which became the crest of the city of Milan, and since 1910 the badge of Alfa Romeo.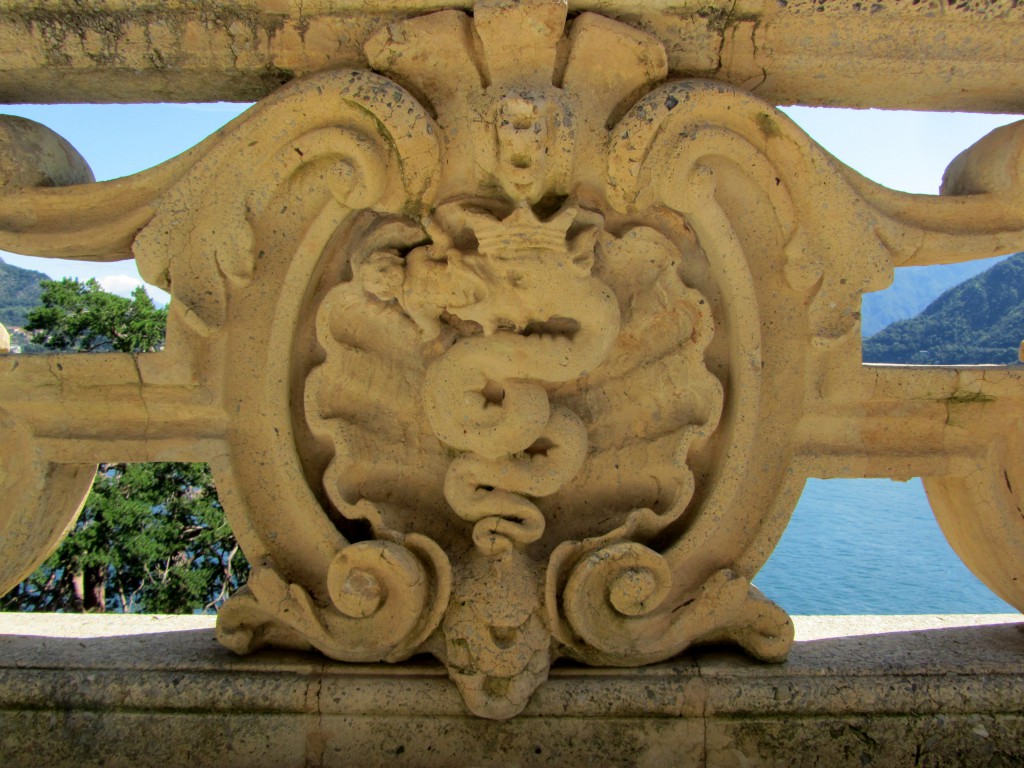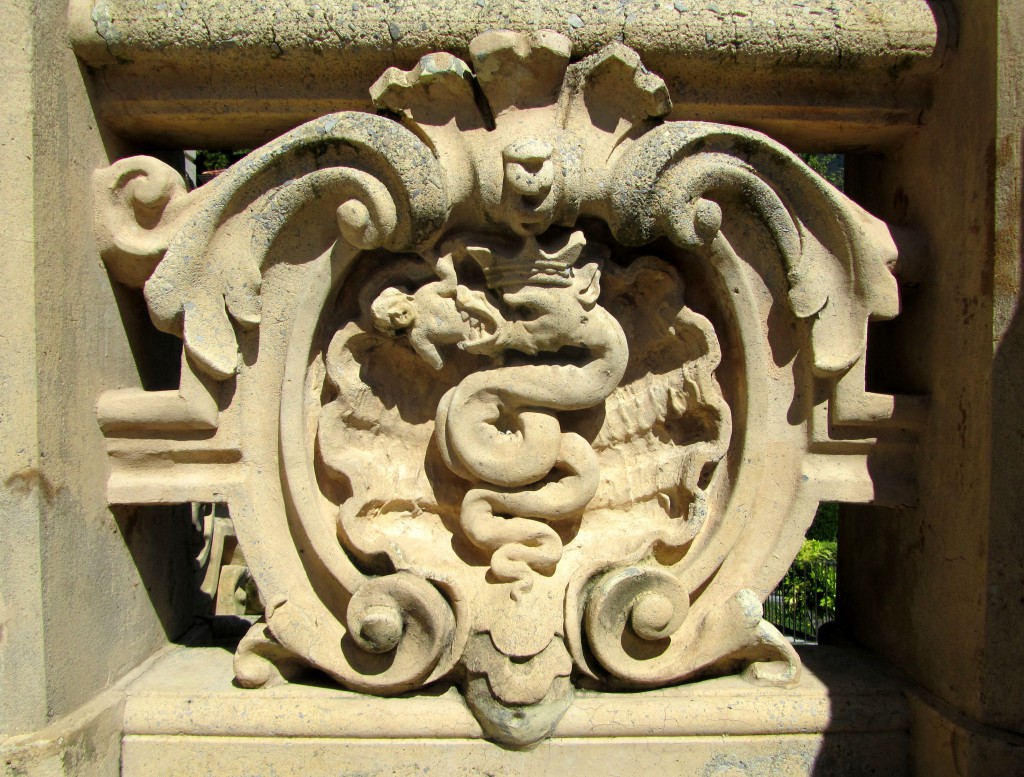 It shows a crowned serpent devouring a child. Not a pretty sight. Why has it persisted so long?
We didn't see any snakes. We did see a lizard devouring an insect but it was without its crown.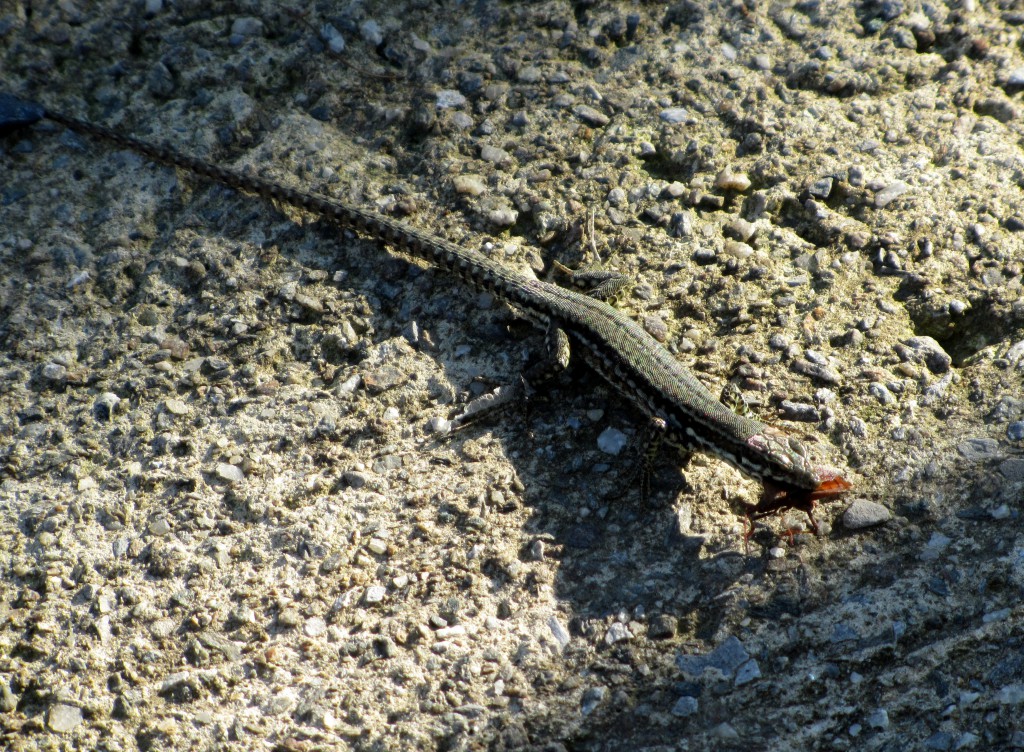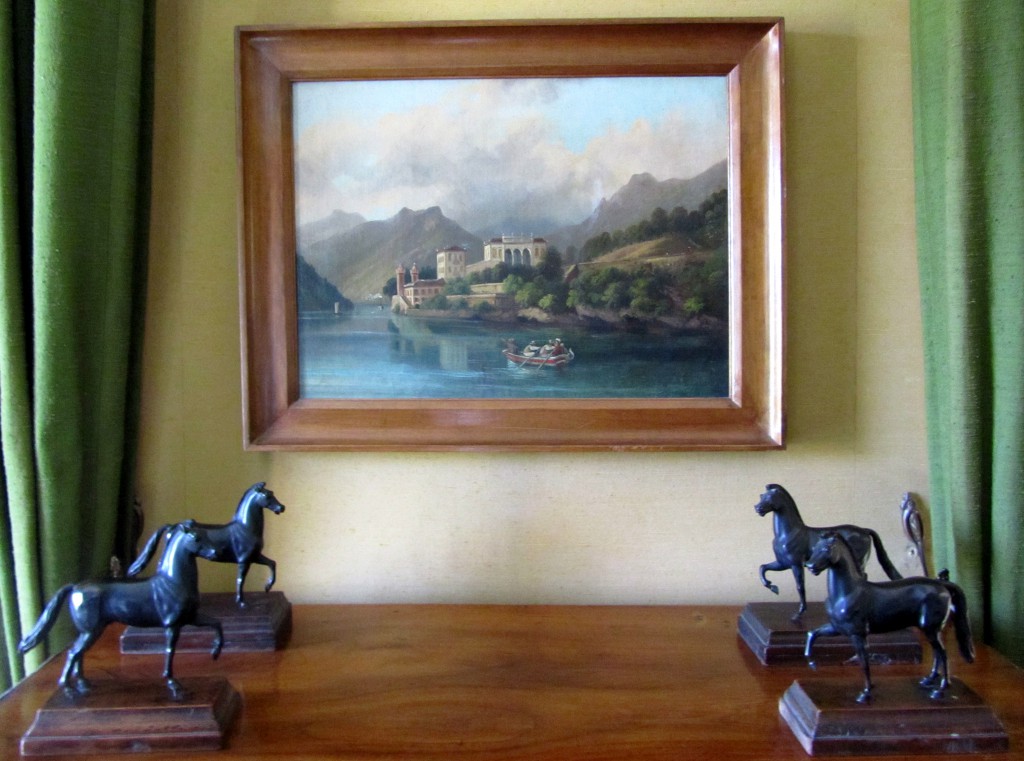 The villa was bequeathed to the Fondo Ambiente Italiano in 1988 by its last owner, Guido Monzino, a prominent Milanese businessman, collector and explorer. It has been kept just as he left it. The loggia contains his collection of rare prints of Lake Como and a library of books devoted to alpinism and polar exploration. There's a private museum in the attic for his collection of expedition souvenirs from the North Pole and Mount Everest, and in the villa there are precious tapestries, chandeliers, Chinese ceramics and a rare collection of reverse paintings on glass.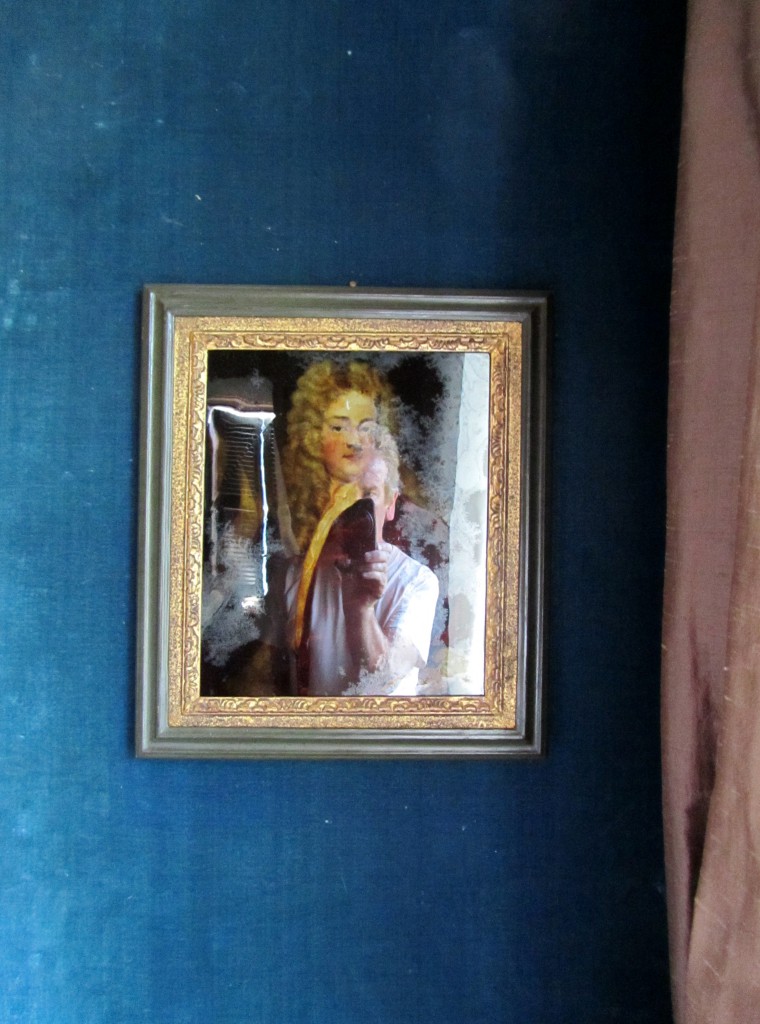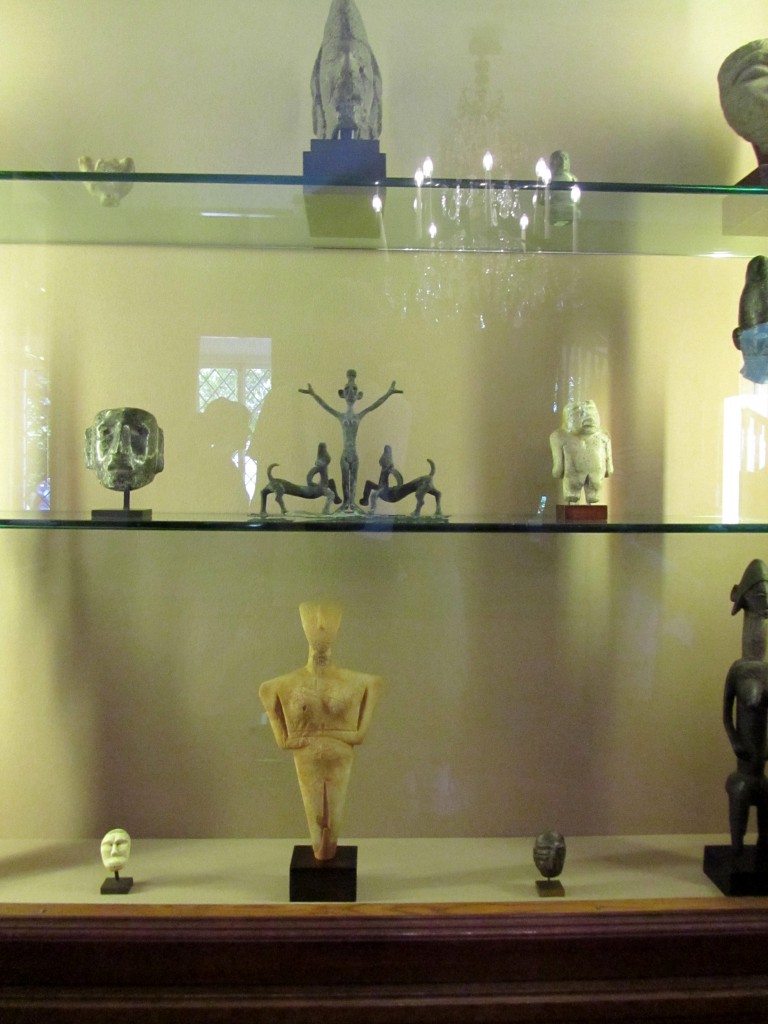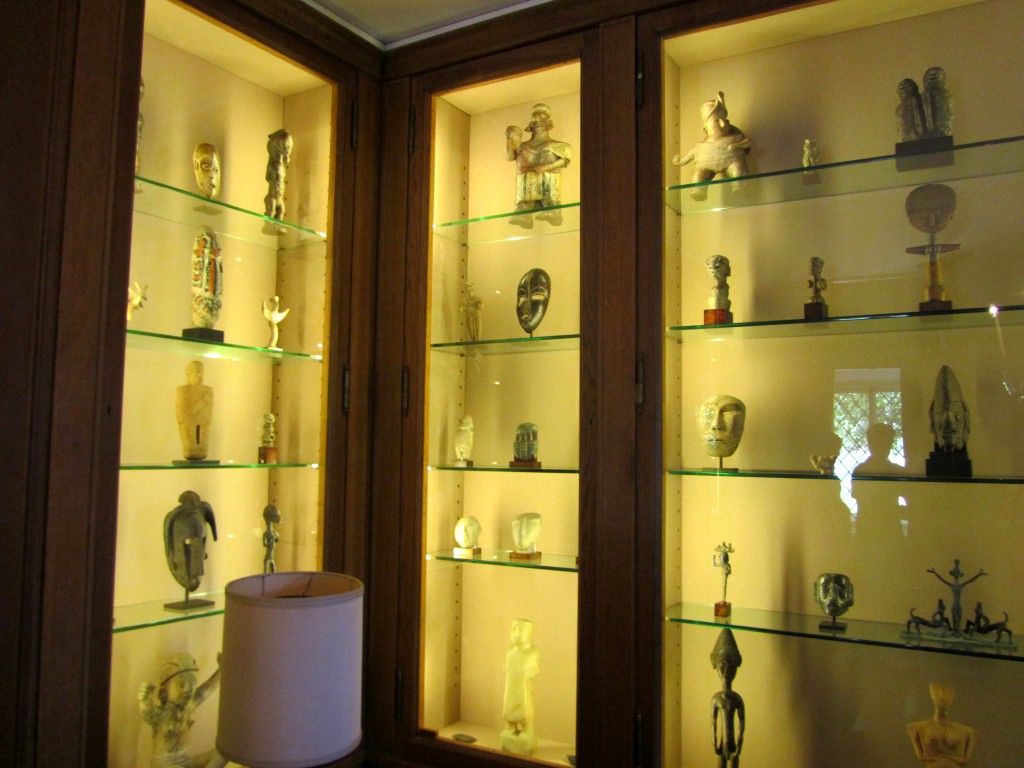 My favourites were the display cases filled with ancient artefacts from Africa and South America and best of all these beautiful 5000 year old Cycladic figurines.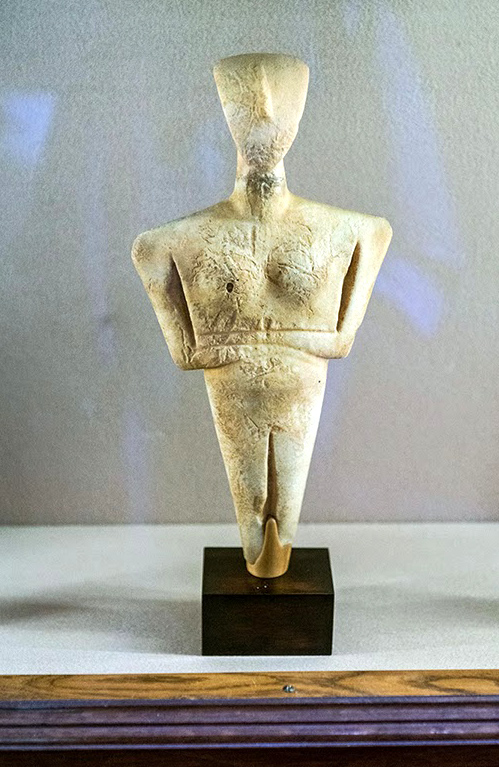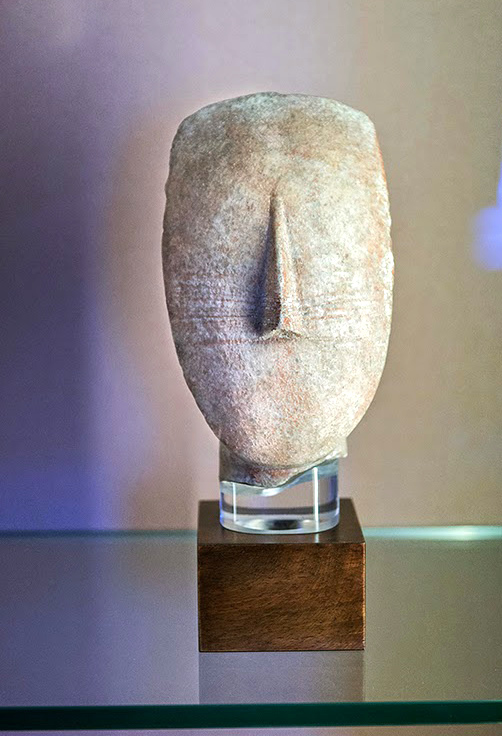 But, despite all these remarkable indoor treasures, my eyes were constantly drawn out of doors and out of windows to the spectacular views over the lake.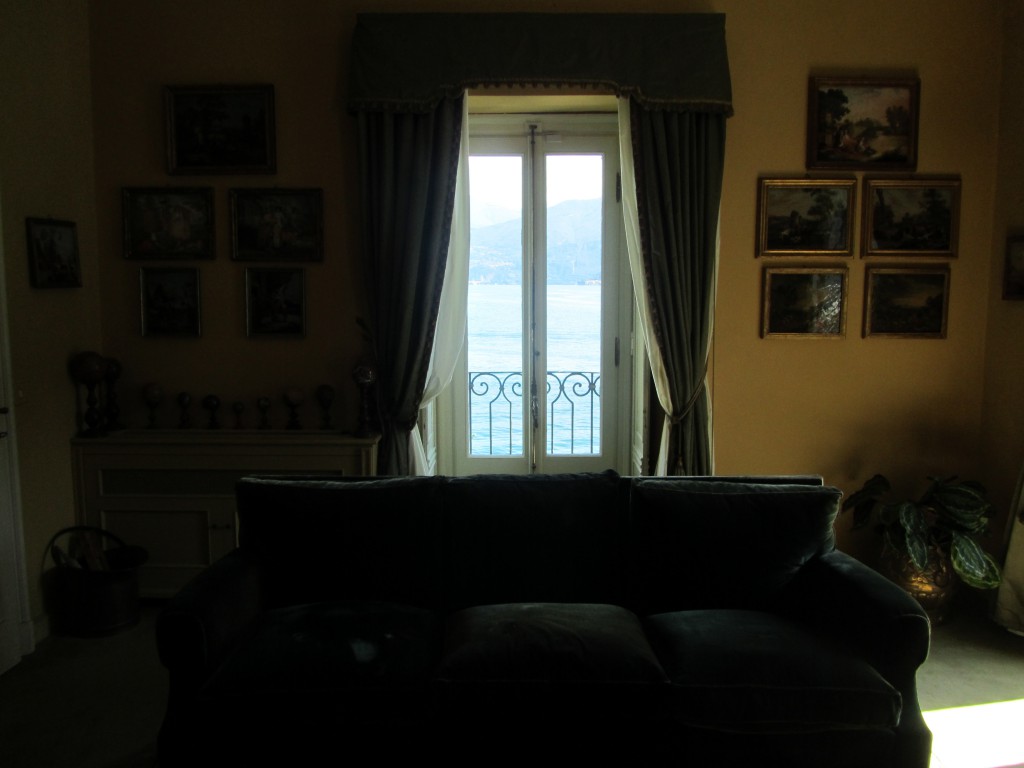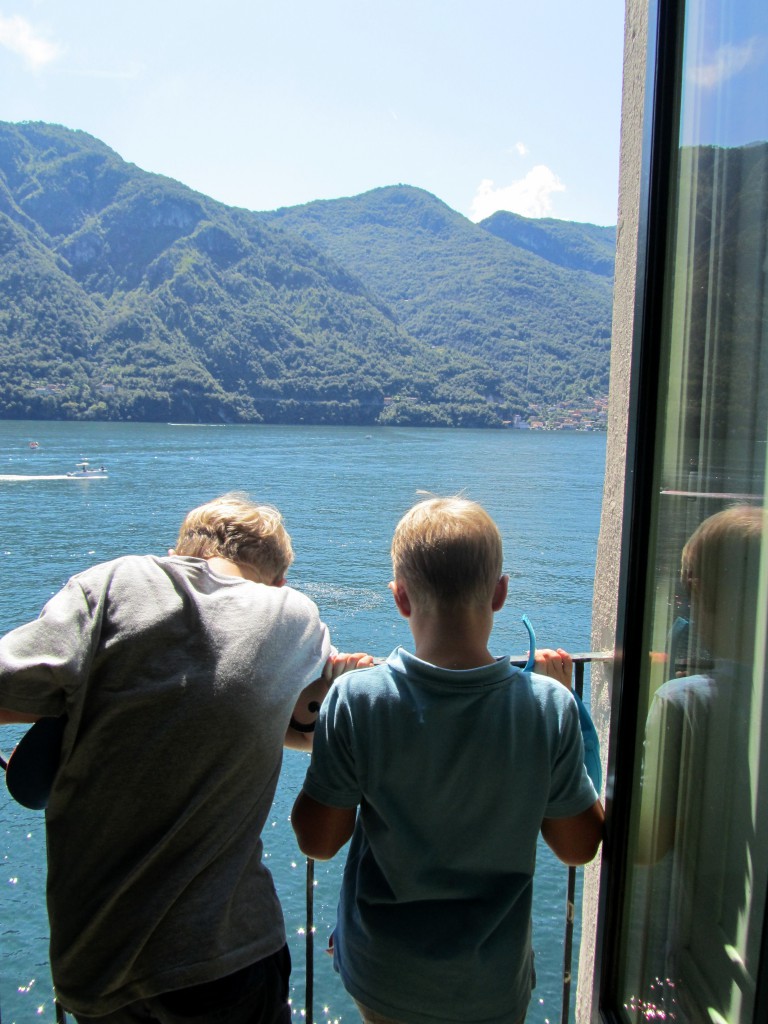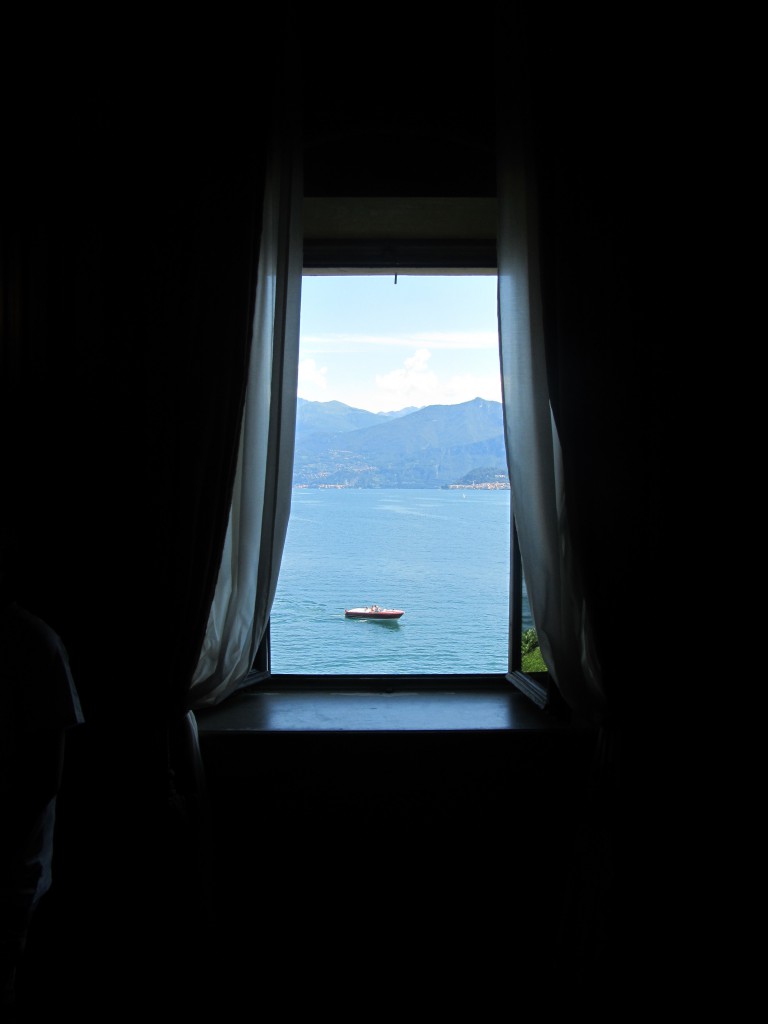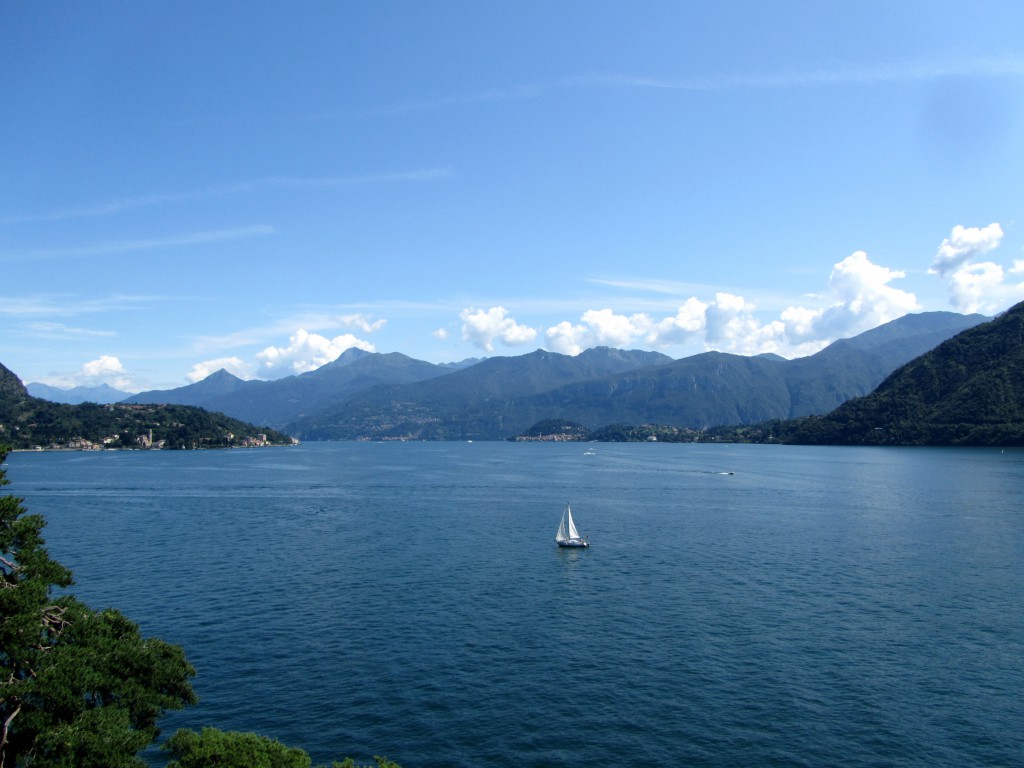 Outside we walk through the small but perfectly formed garden. It seems that everything that grows here has been shaped and manicured and civilised, all in marked contrast to the wild untamed wood beyond. We walked beneath plane trees with clipped sleeves of ivy around their trunks, alternating with classical statues of petrified gods, this one dressed like Bacchus with grapes around his trunk.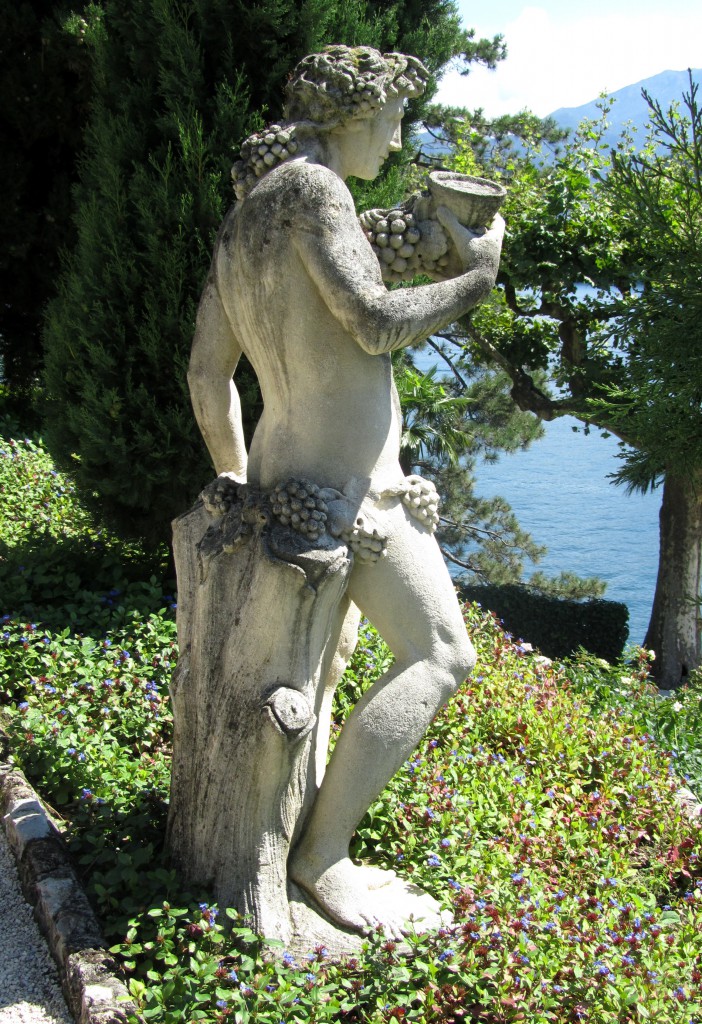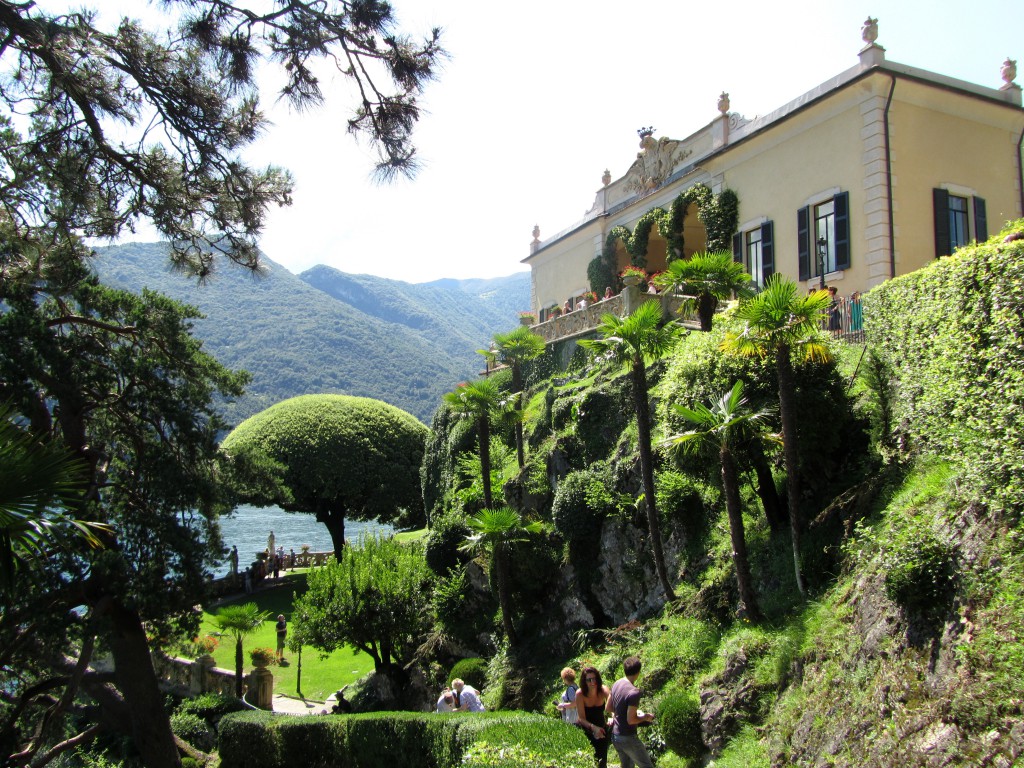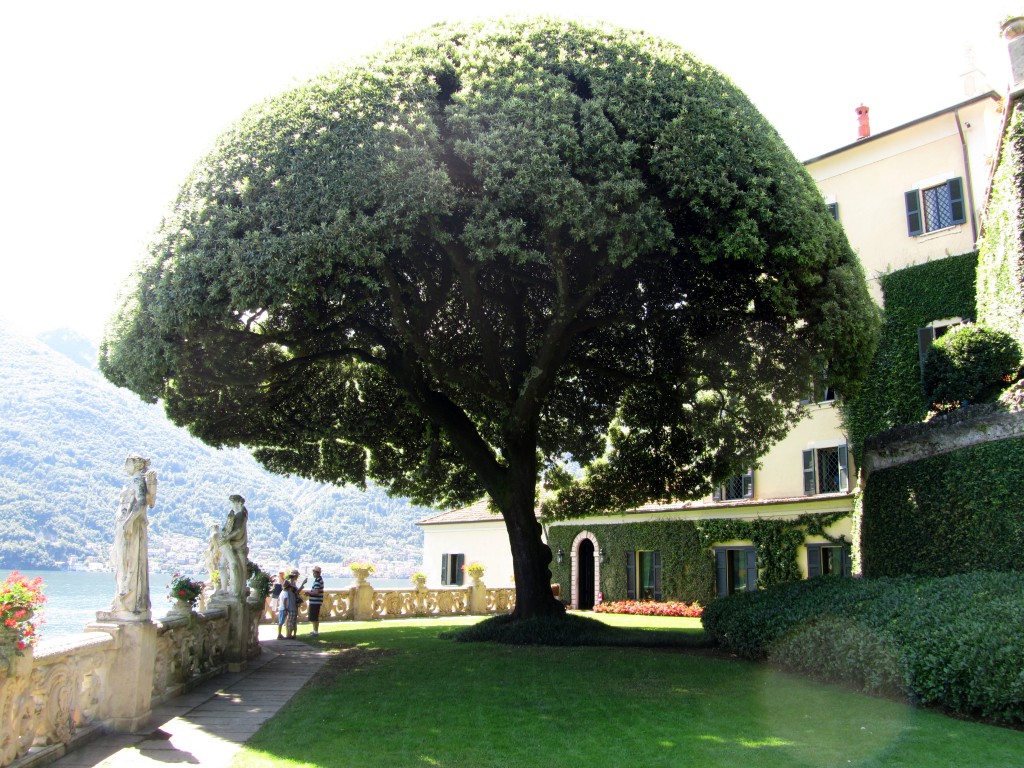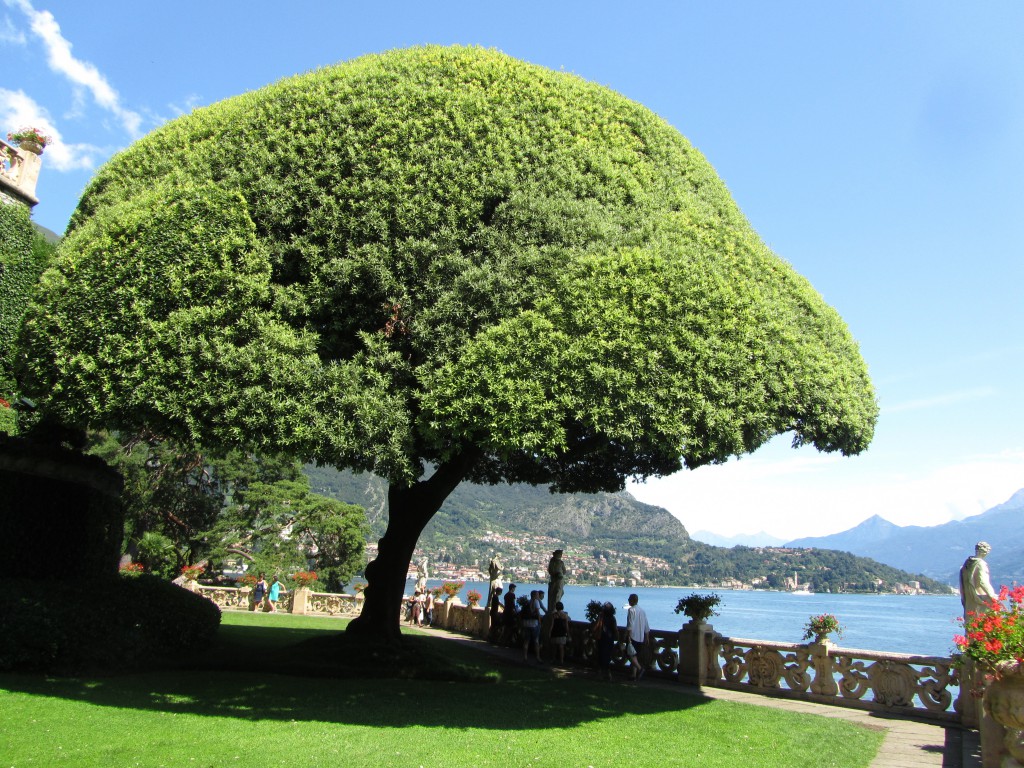 On the north terrace there's an impressive holm oak, known as the umbrella tree. Once a year two gardeners climb up into its crown on ladders, and for two weeks they wear the tree like a skirt as they meticulously trim it into shape. Its healing powers helped James Bond recuperate – Casino Royale.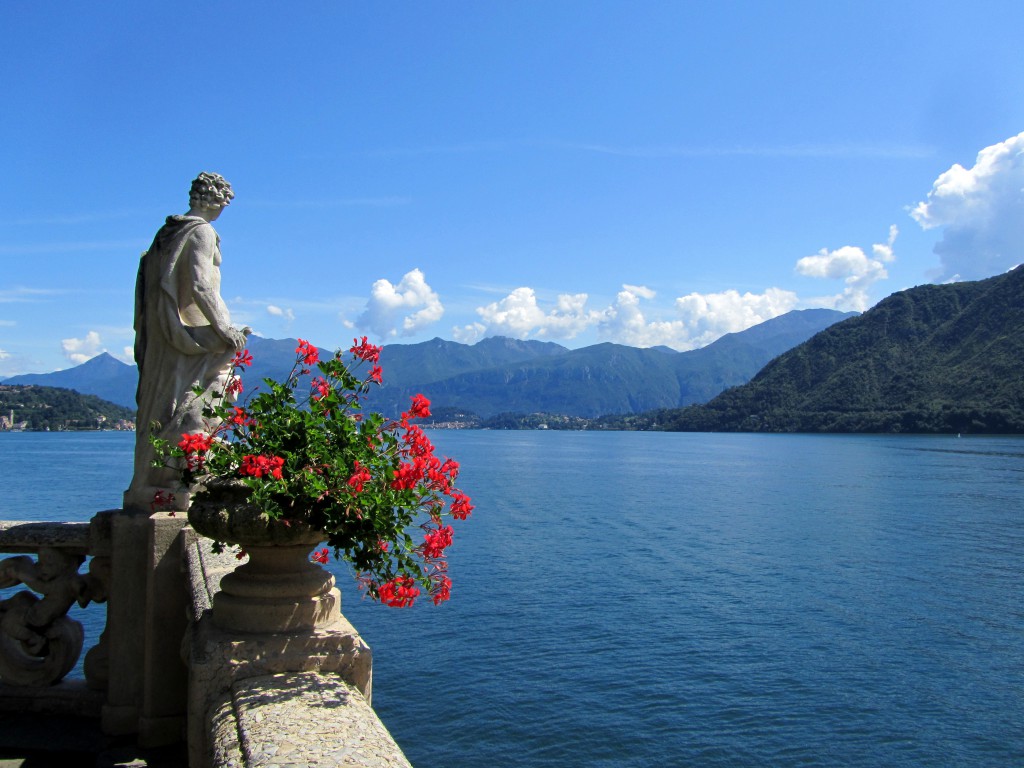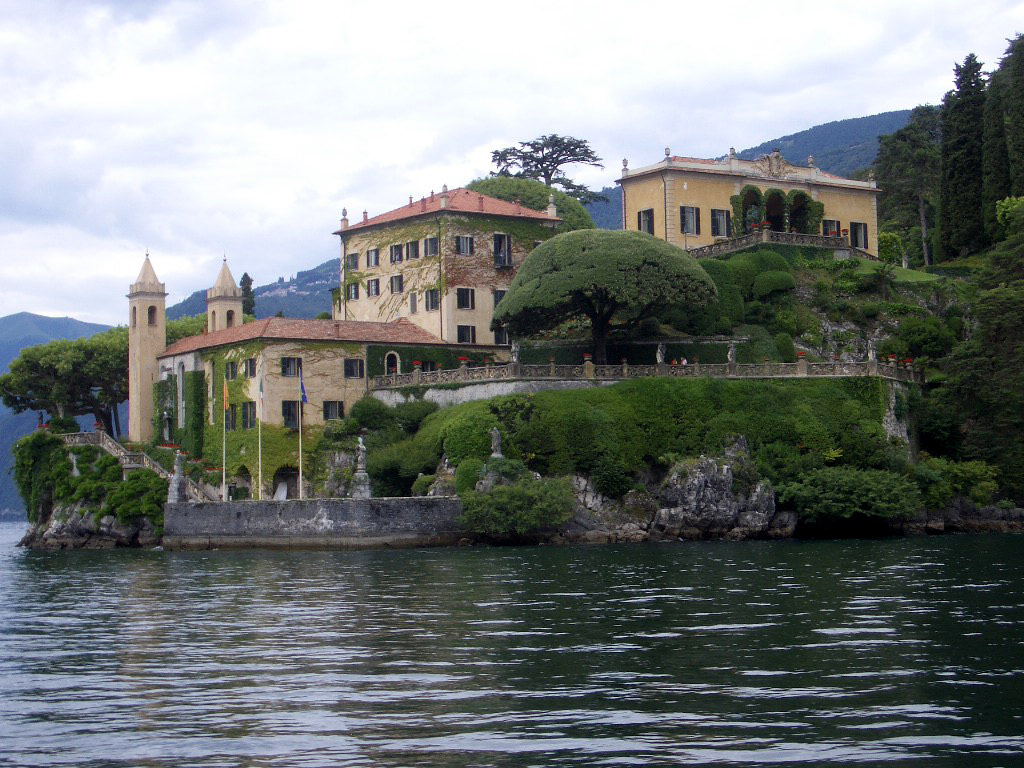 ※
Afterwards we returned to Lenno where the lakeside was filled with market day stalls.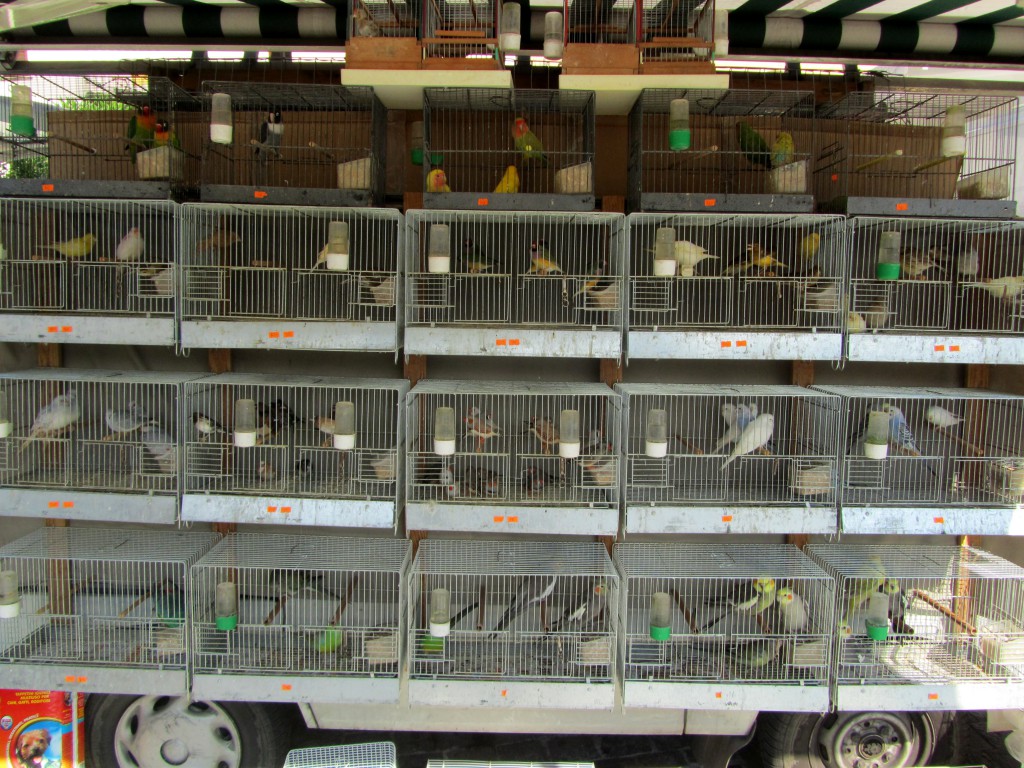 There was pane and formaggio and pollo arrosto, there were song birds in cages, but I bought a Lake Como tea towel. Our dishwasher was an appliance too far, I preferred the analogue, hands on method.