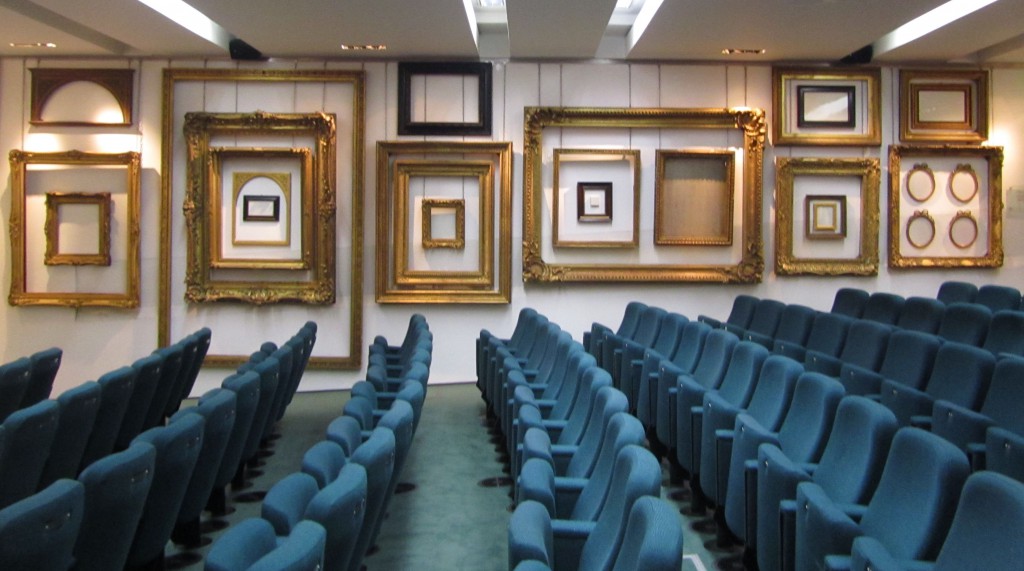 On a recent visit to the Wallace Collection I was lucky enough to get to see inside the lecture theatre on the lower ground floor, where they display some of their historic collection of picture frames. Many of them original frames for paintings on the floors above, now exhibited in new frames.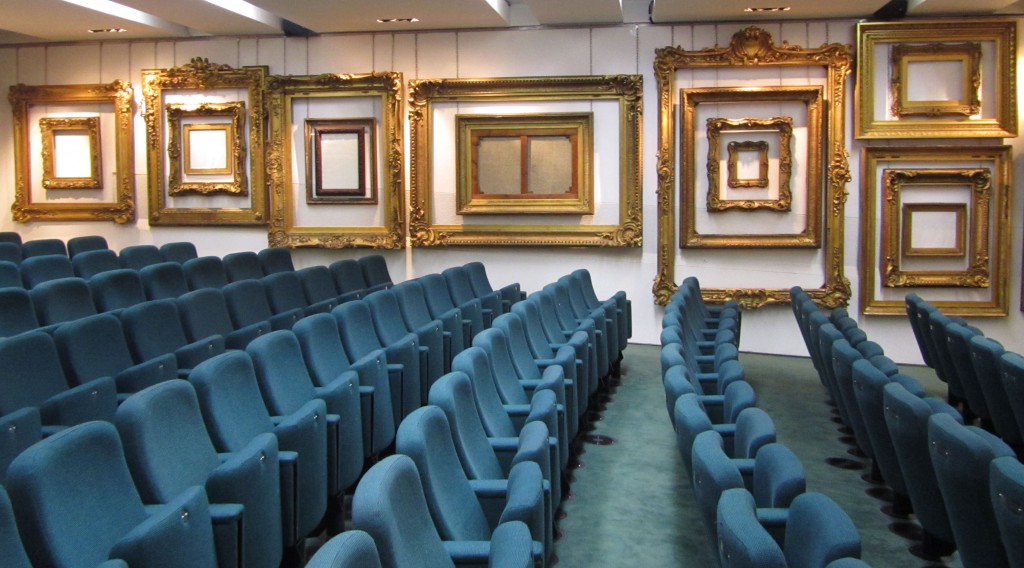 The Wallace Collection is a treasure house, "the finest collection of art ever assembled by one family and now a national museum". Upstairs there are displays of paintings, furniture, porcelain and armour, including internationally renowned masterpieces such as The Laughing Cavalier by Frans Hals, The Swing by Fragonard, and others by Boucher, Watteau, Canaletto, Rubens plus many more.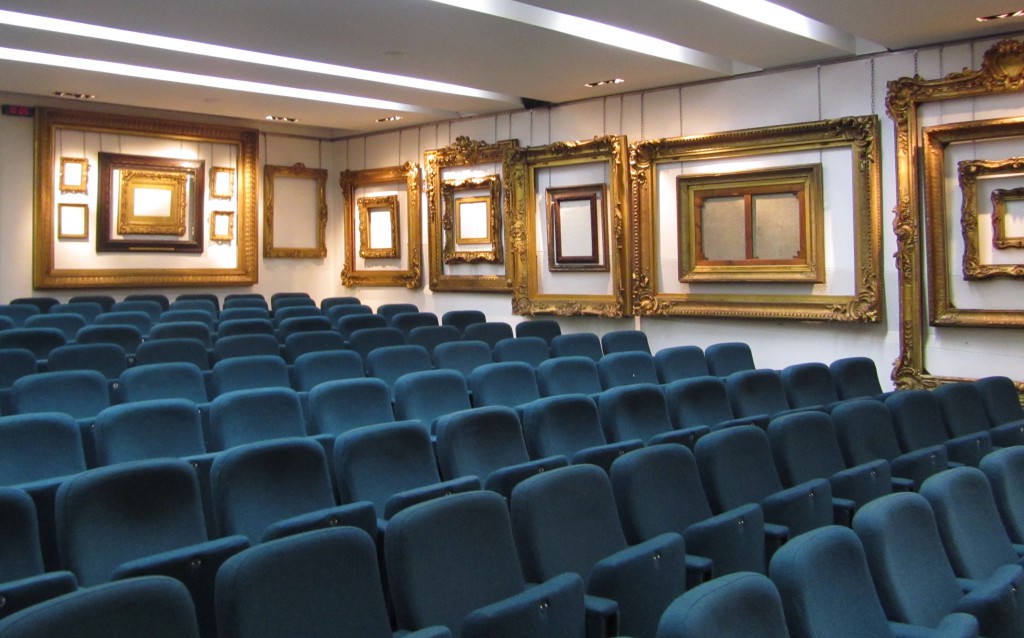 But down here you get to see the frames without all those distracting pictures getting in the way!