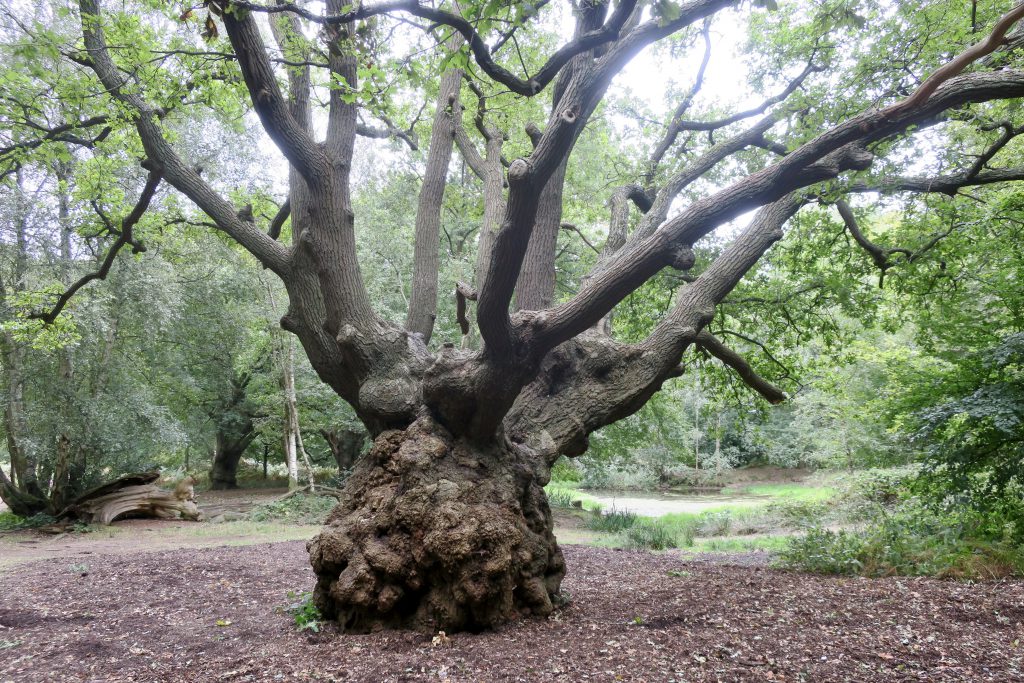 I've been coming to Epping Forest for over 40 years, but I never saw this magnificent oak pollard at Rushey Plain pond before today. Complete with wasps nest. There's always something new to discover here, and it all looks different every time.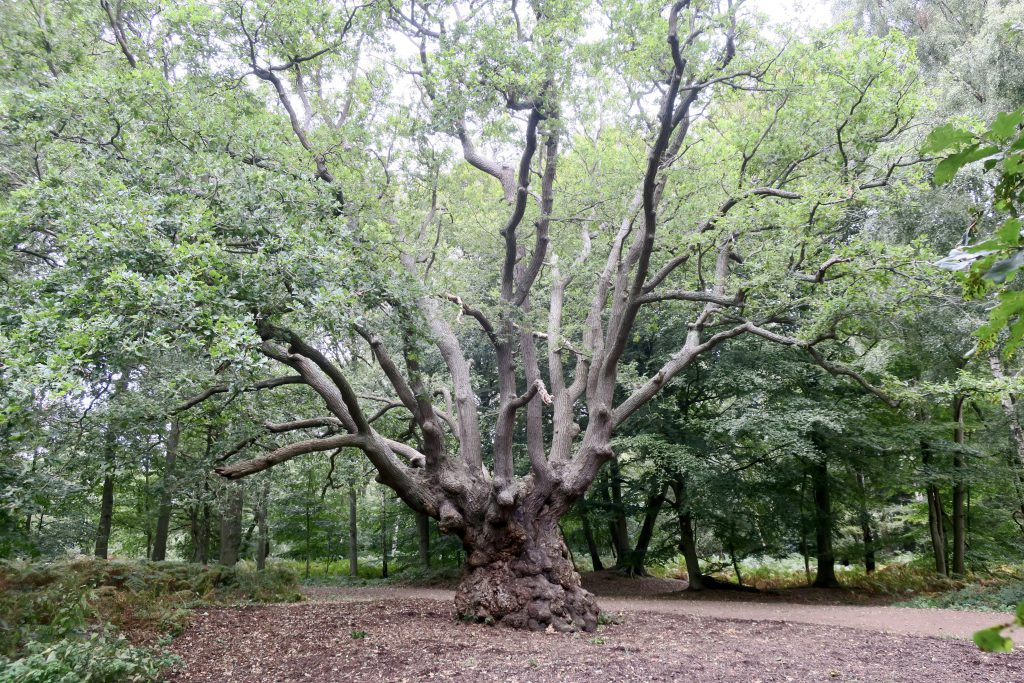 This was last September. I'd posted these photos on Instagram but I think it's about time they were included on Frames of Reference. We'd been inspired to come to this part of the forest by the Ancient Tree Forum. Their website suggests various ancient tree sites to visit, including this Veteran Tree Trail in Epping Forest. But for some perverse reason we went around the circuit backwards. They refer to this tree as the Keystone Oak Pollard.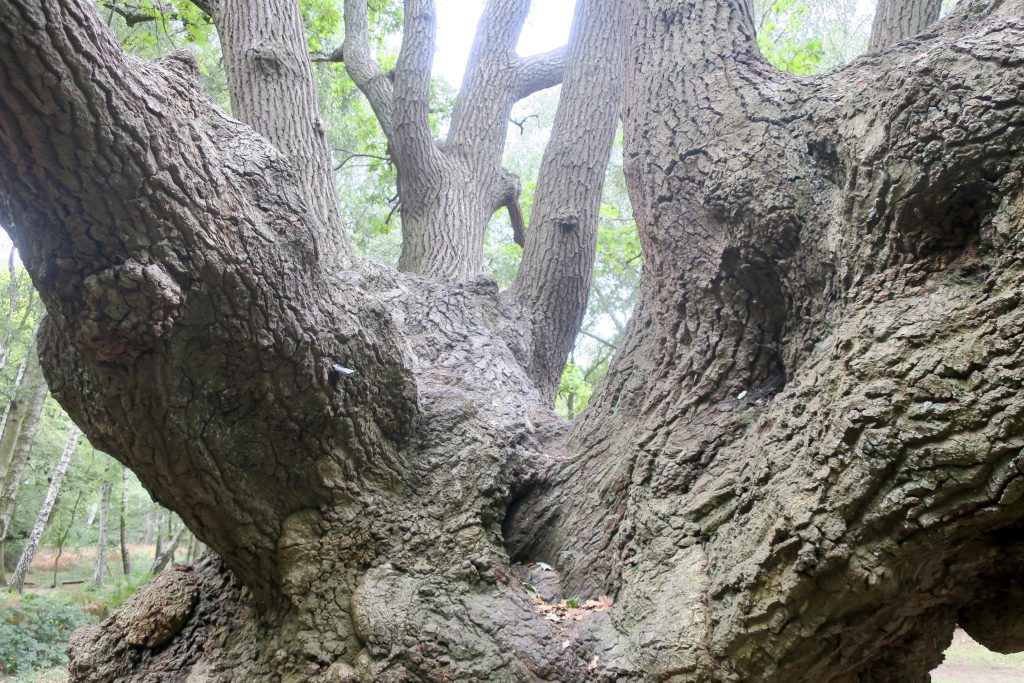 It seems such a welcoming climbing tree, but on closer inspection there was a steady stream of wasps coming and going to and fro into a busy nest inside the tree. It's an open house welcome, humans, wasps, everyone.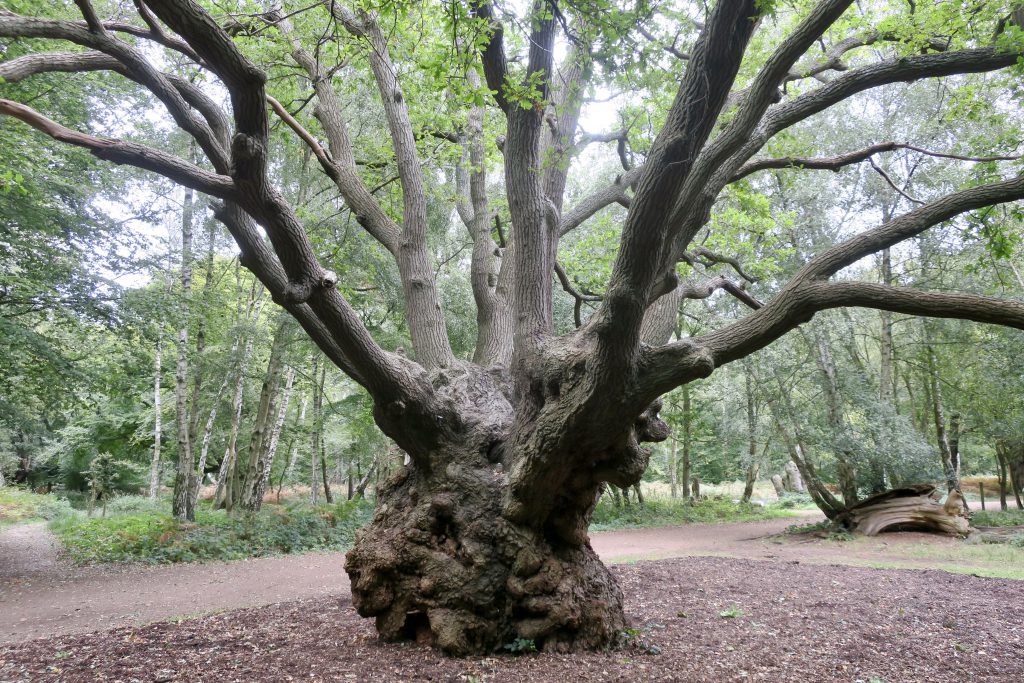 I love the way its open hand catches the light.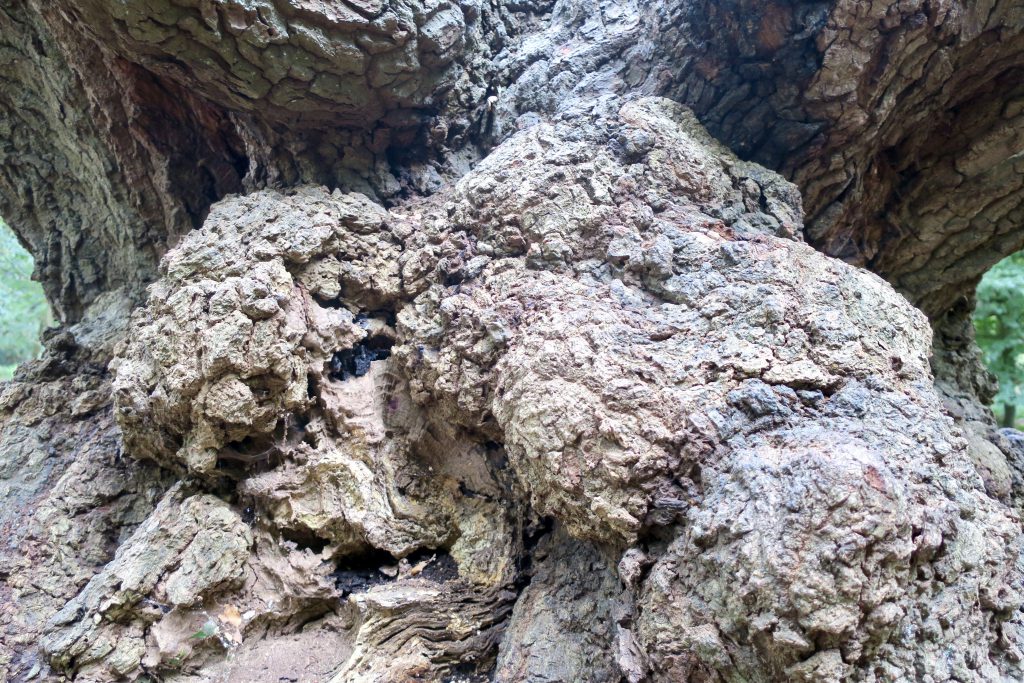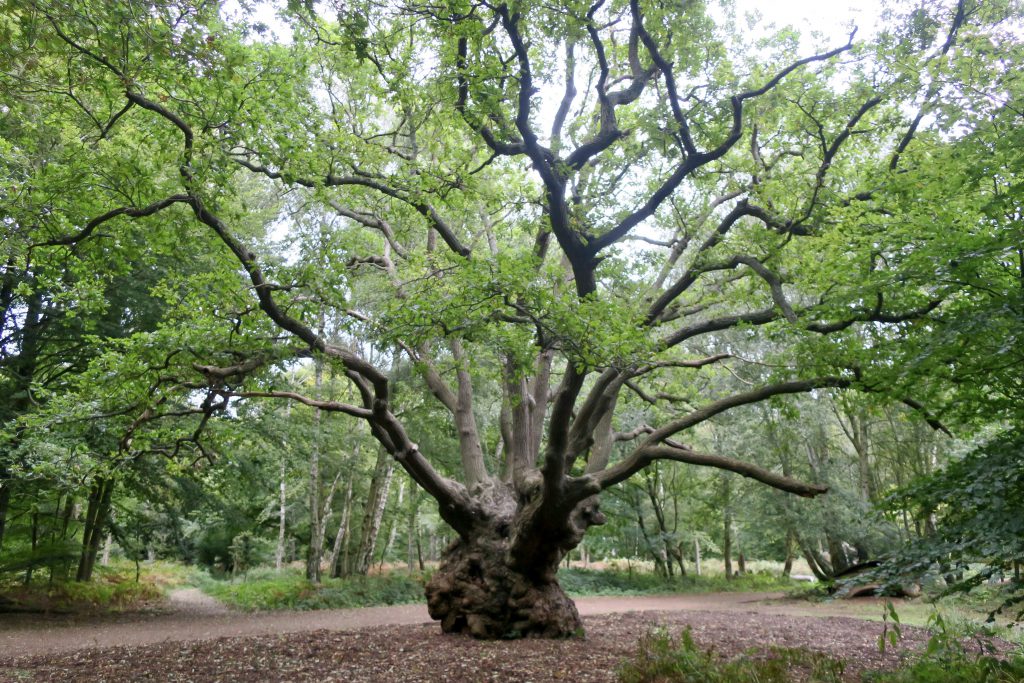 I think perhaps the reason we'd overlooked this tree for so long is because it's close to the busiest part of the forest, near the Epping Forest Visitor Centre and the King's Oak pub where the car park is always full. But then even here, on a busy weekend, once you're away from the immediate vicinity of the refreshment facilities, the forest quickly absorbs the crowds and makes space for all of us.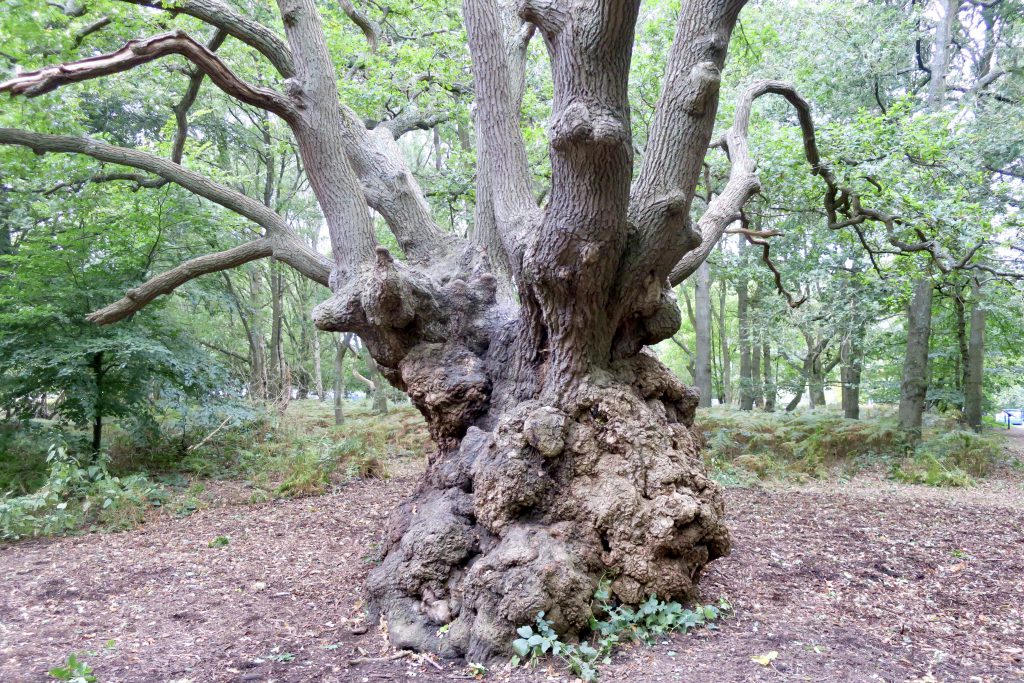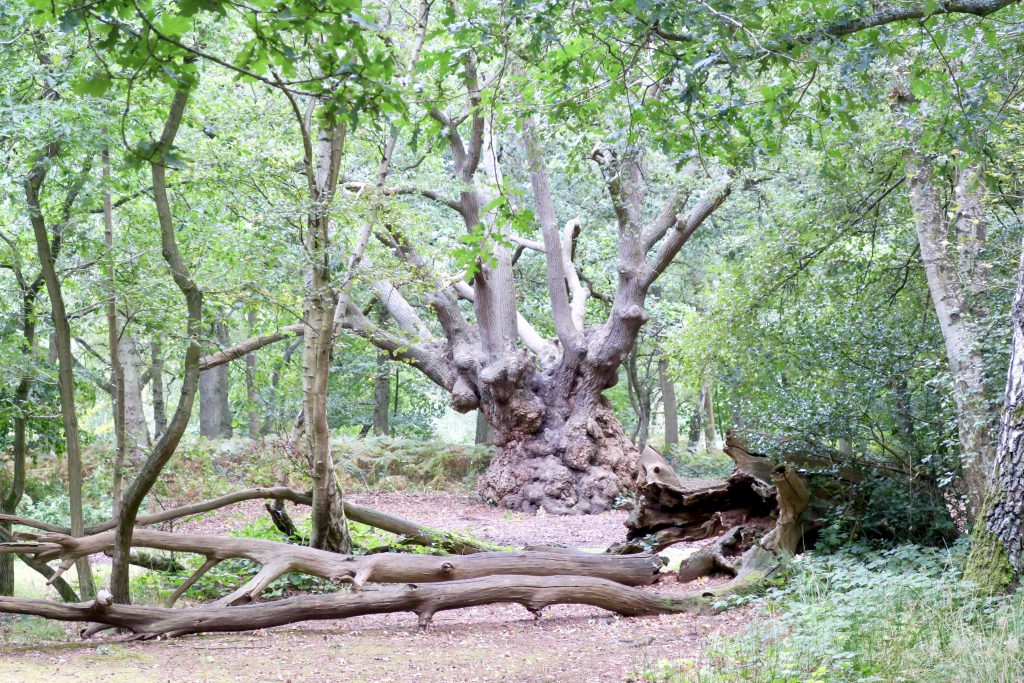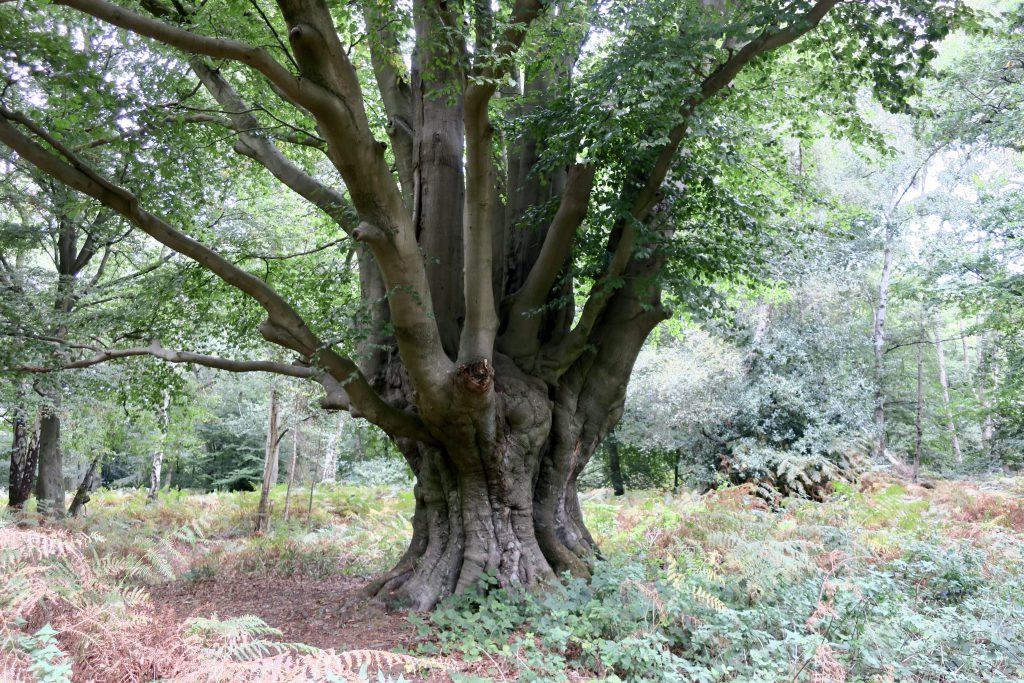 On the right-hand side of the path is a magnificent lapsed beech pollard. Make sure you walk off the path and have a look at the back of this tree.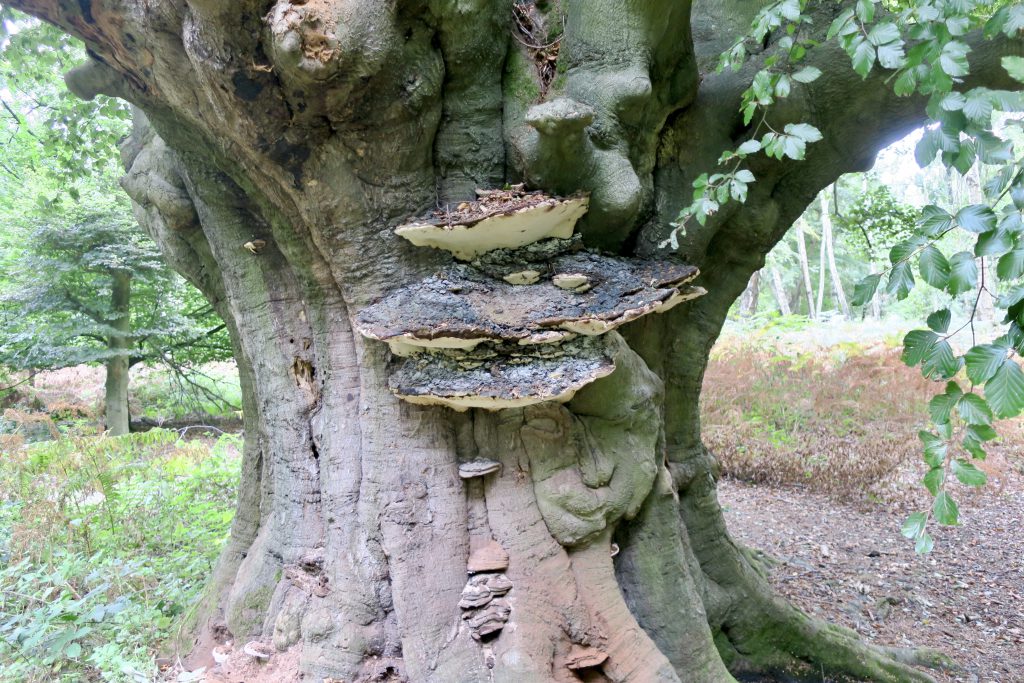 On the back are fruiting bodies of various wood decay fungi, most noticeably a group of large brackets around 1.5m above ground level. These fruiting bodies are of Perenniporia fraxinea and have been present on this tree since 1988, so the fungus itself could be considered as ancient!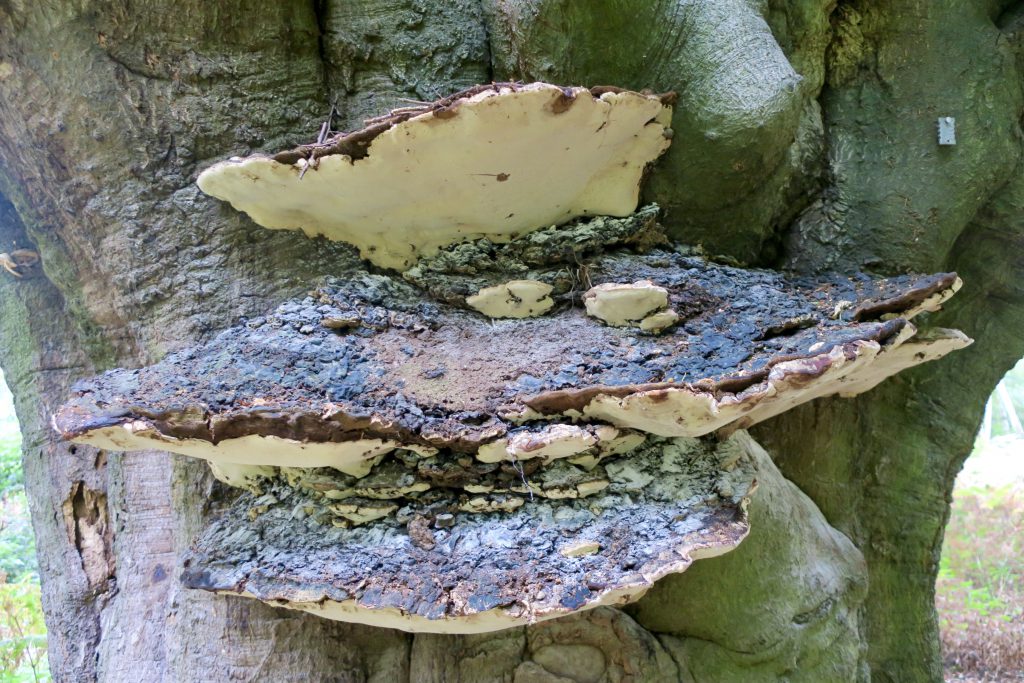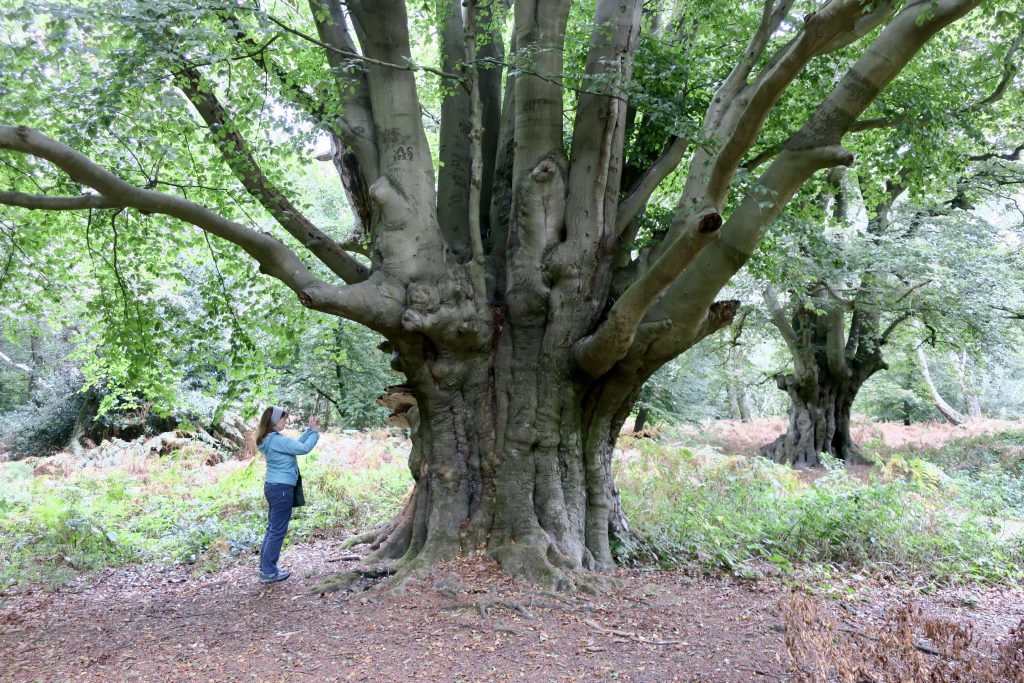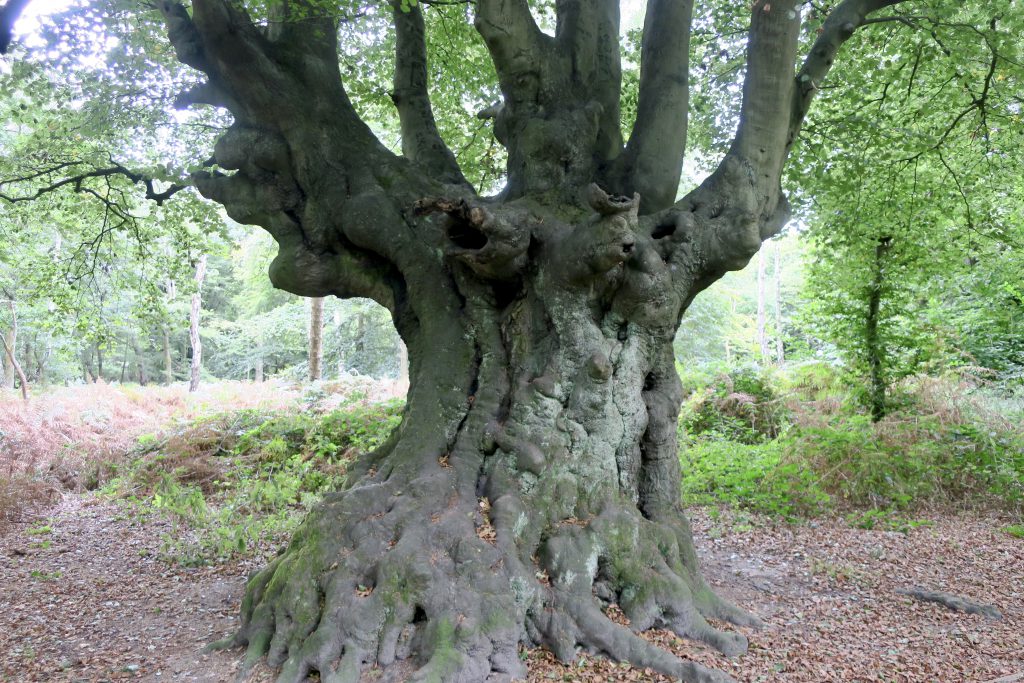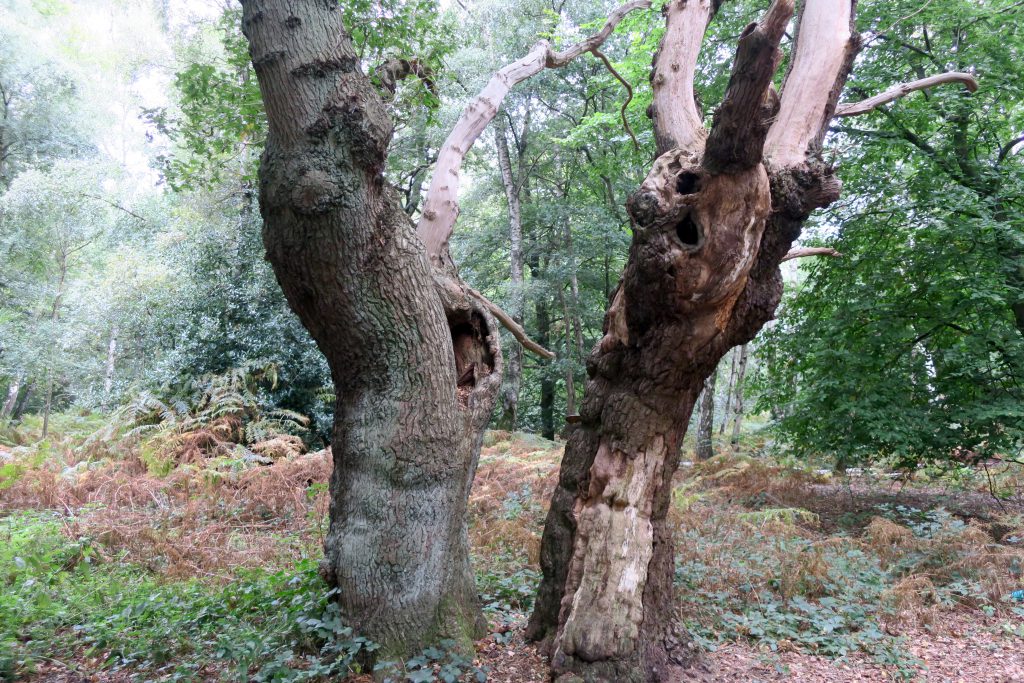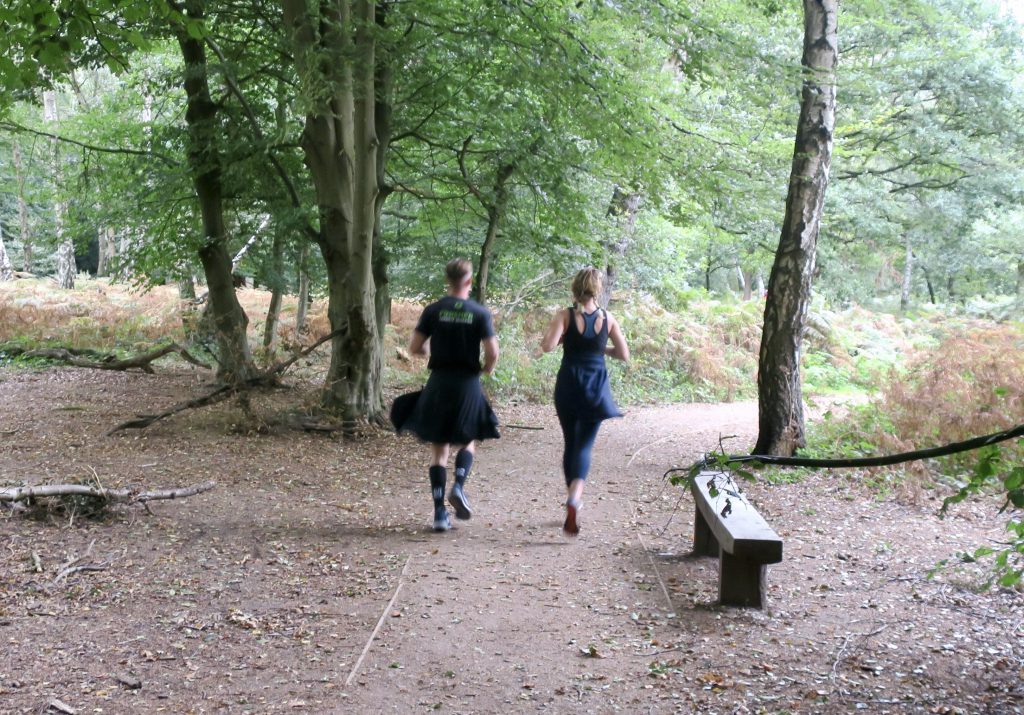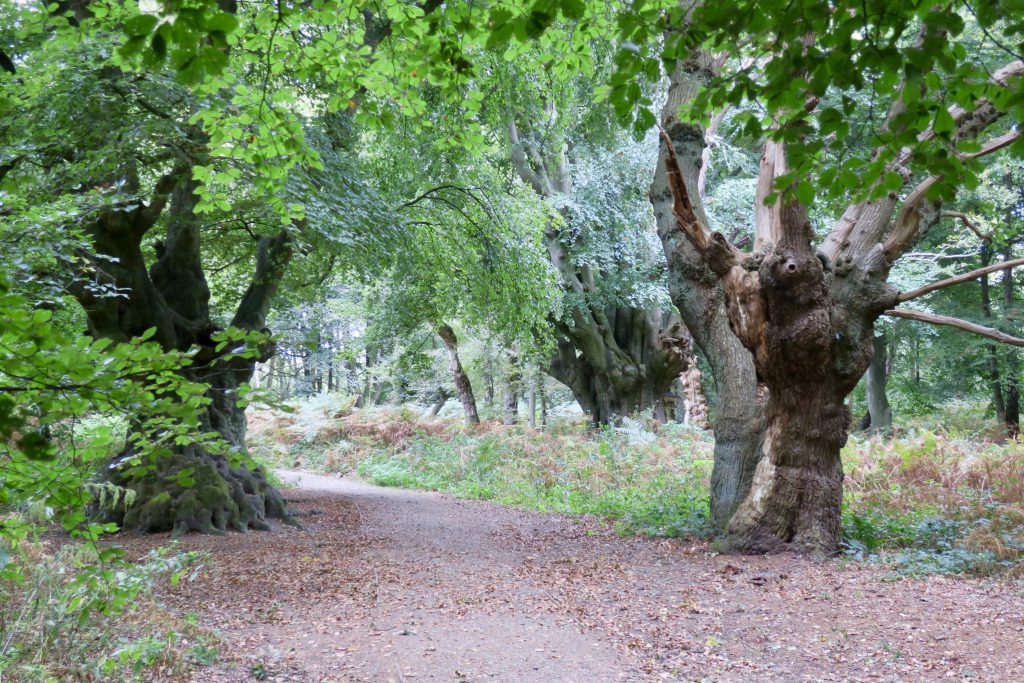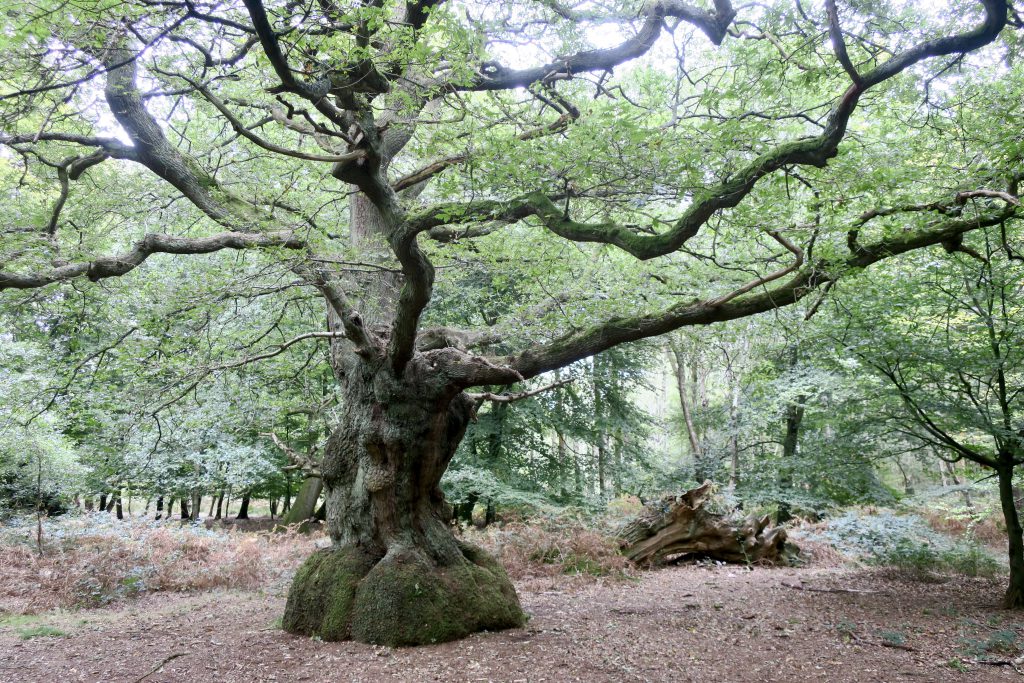 This next tree looked familiar, we'd stumbled upon it once before…
Then suddenly over to our left, away from the path and in a clearing all to itself, a magnificent oak tree unlike any other I'd seen in the forest. Its base was girdled with a huge swollen burr, so that the trunk flared out as it met the ground, as if for greater stability. It seemed centred, balanced, secure of its place in the forest, and invited us over to share its company and to dance beneath its carousel.
Wake Valley – Frames of Reference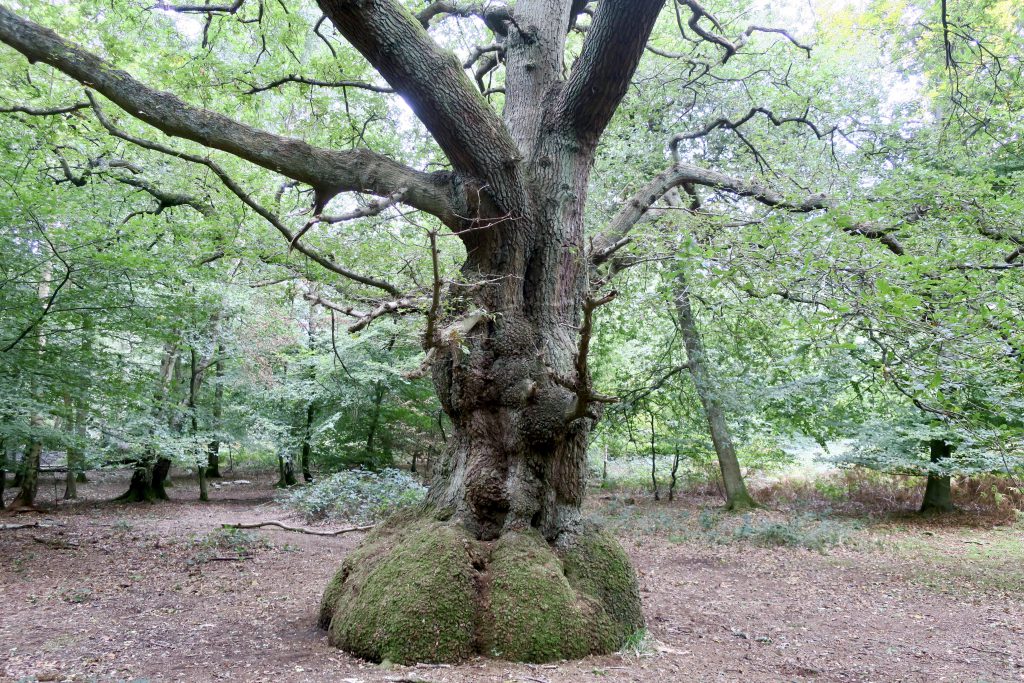 The base swollen by excessive growth and re-growth of dormant buds. It is not certain as to the cause, but it would seem likely to be the tree's response to repeated browsing by ponies and cattle.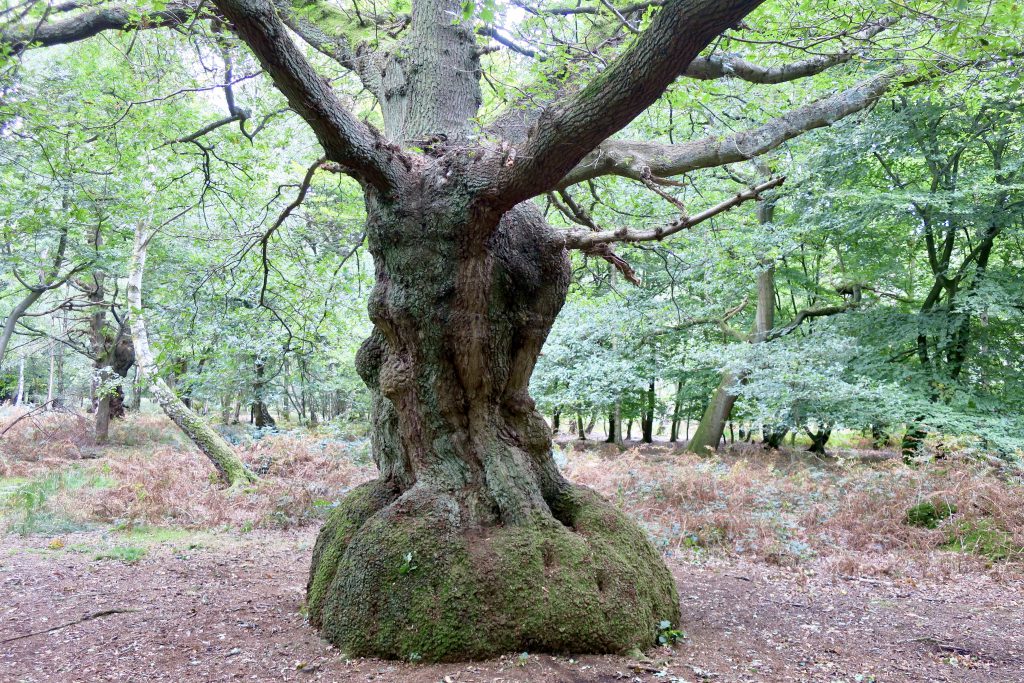 Nearby to this tree an old iron ring was found which would have been a tether for a grazing animal, probably a pony. In the 19th Century this area of High Beach would have been open wood pasture with large oaks and beeches.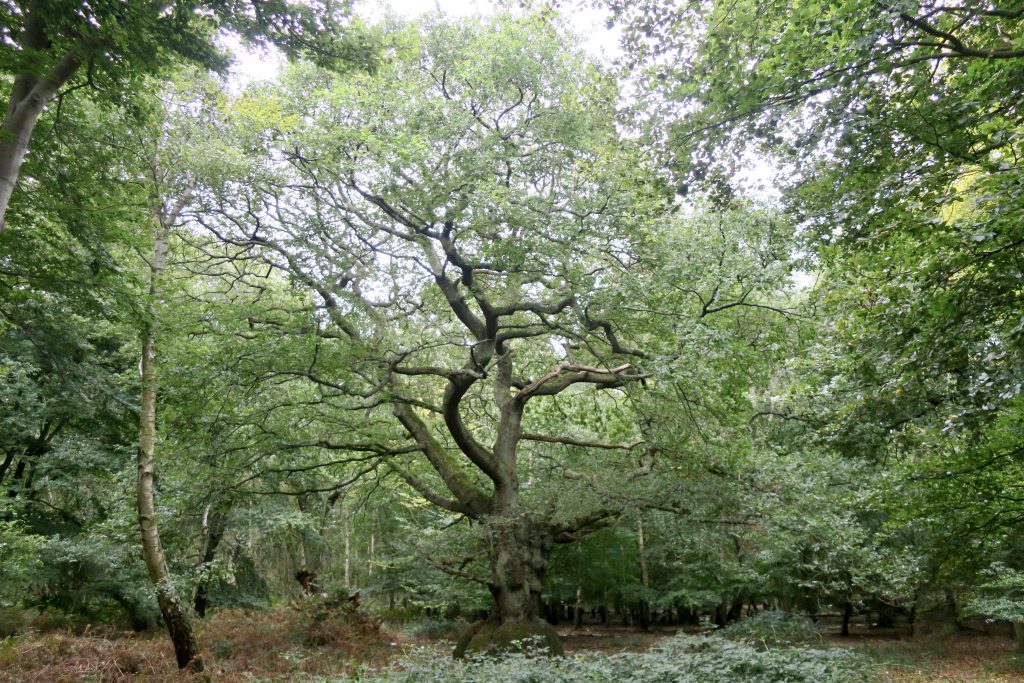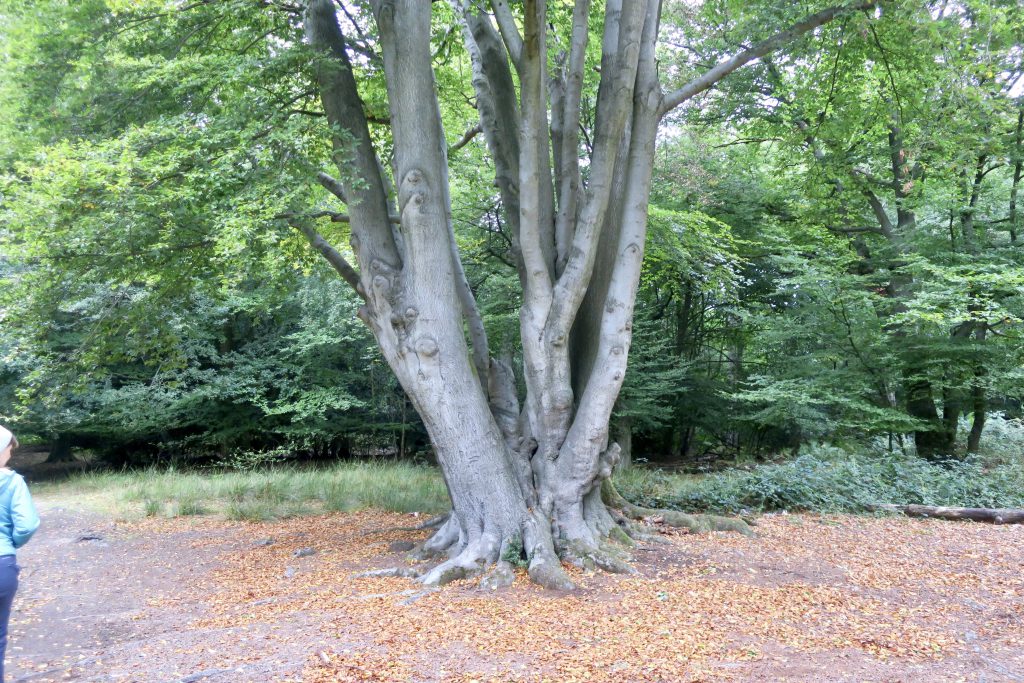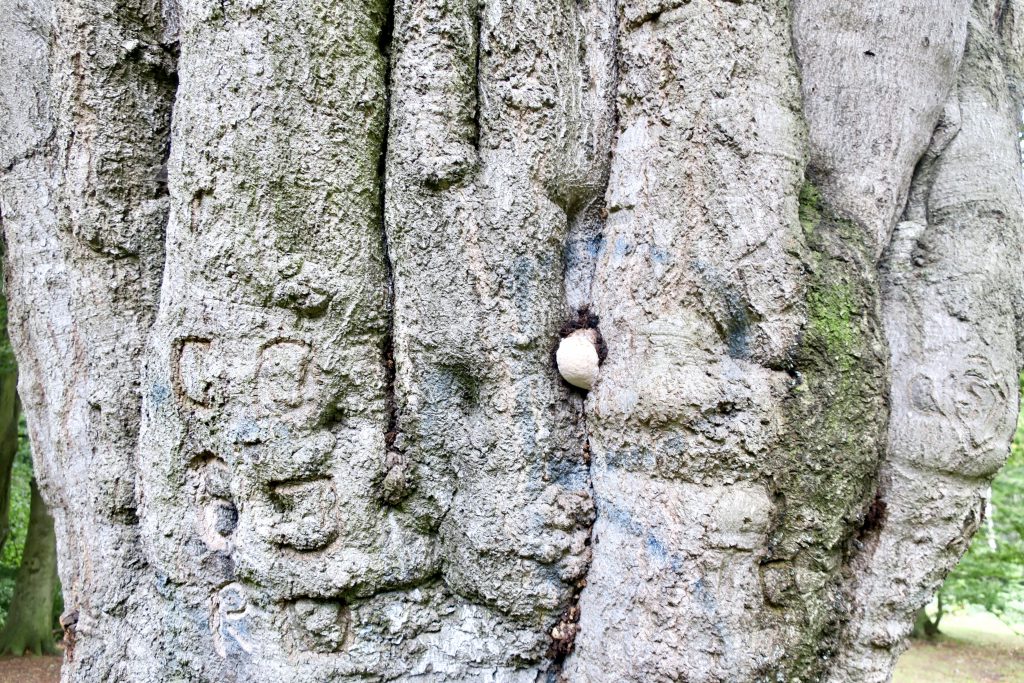 Somewhere here we went off course and found ourselves lost again, wandering and wondering but never too far from finding our way back again. It's all part of the fun of the forest.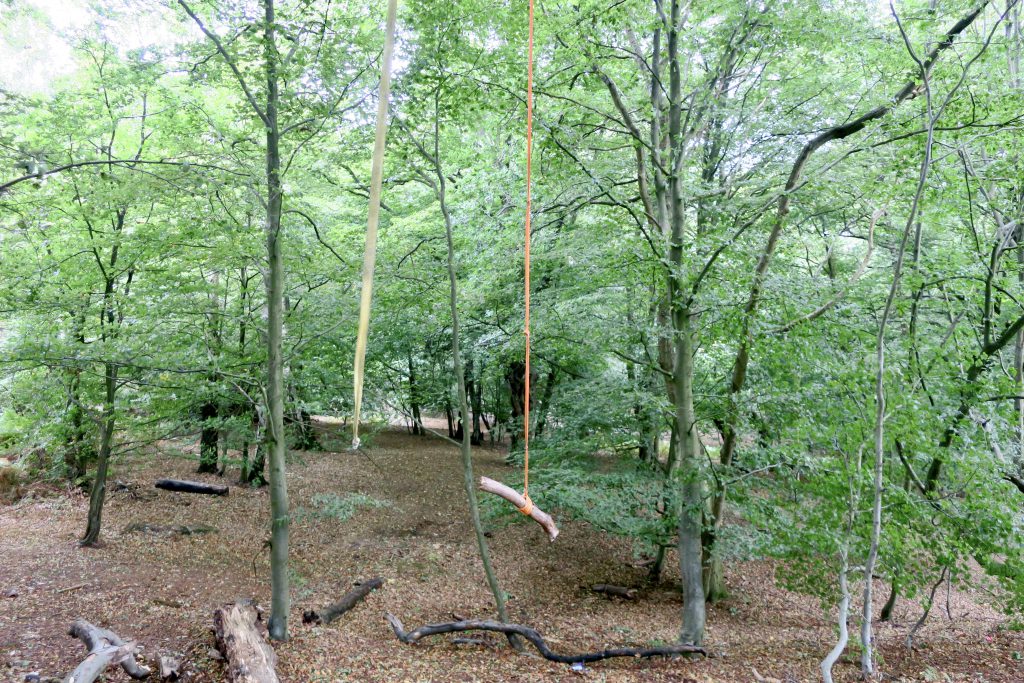 Some swings and a roundabout walk.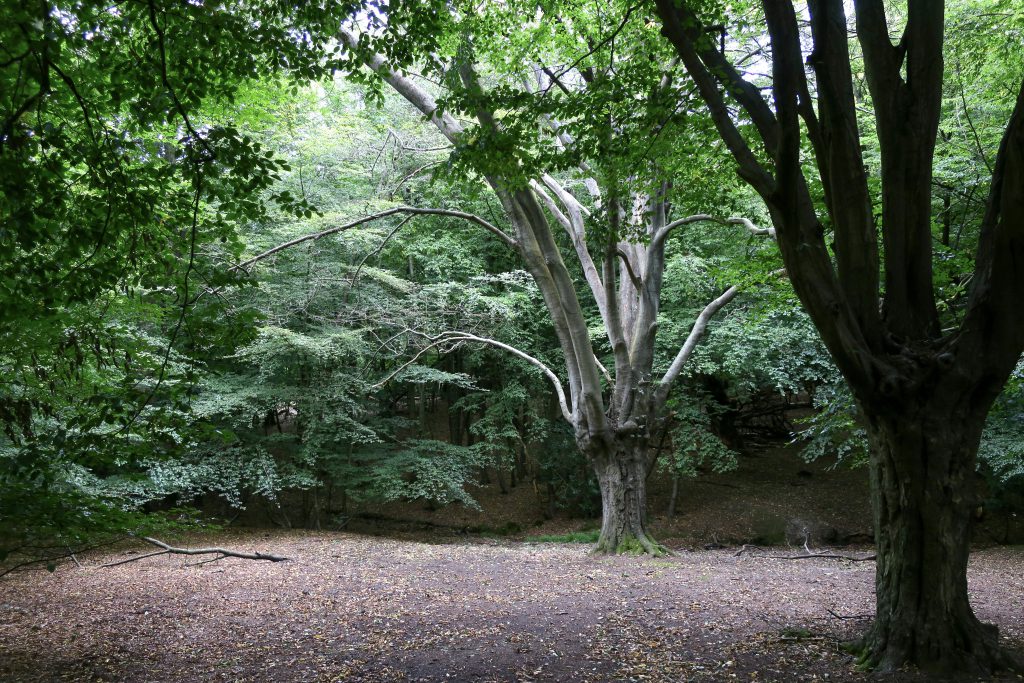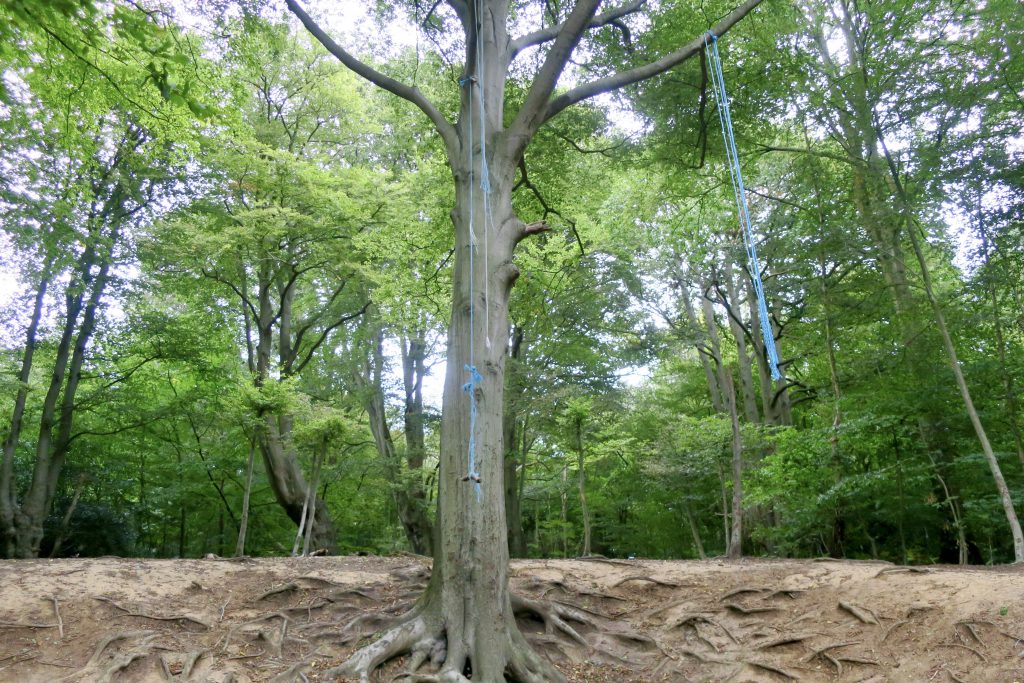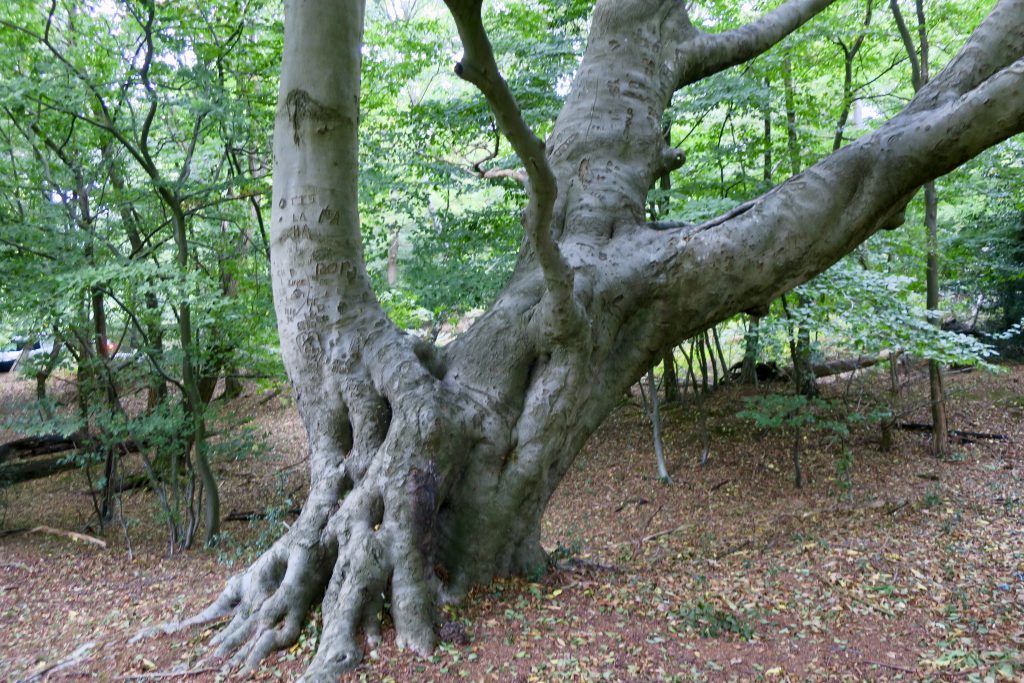 Plunging into the cool green depths of a daydream always feels very much the same as swimming out across the dark bed of a wood. The book has leaves, the words are twigs, the trees whisper and breathe, and lovers record their passions in the bark, especially in the smooth bark of a beech, the buche – the book of love.
Roger Deakin: Fragments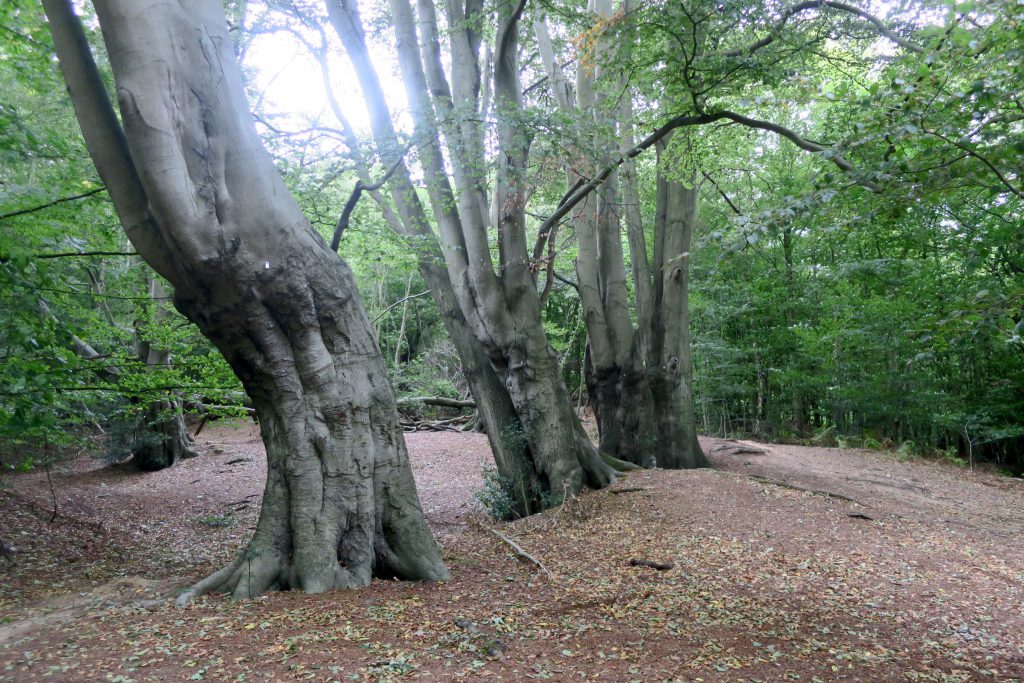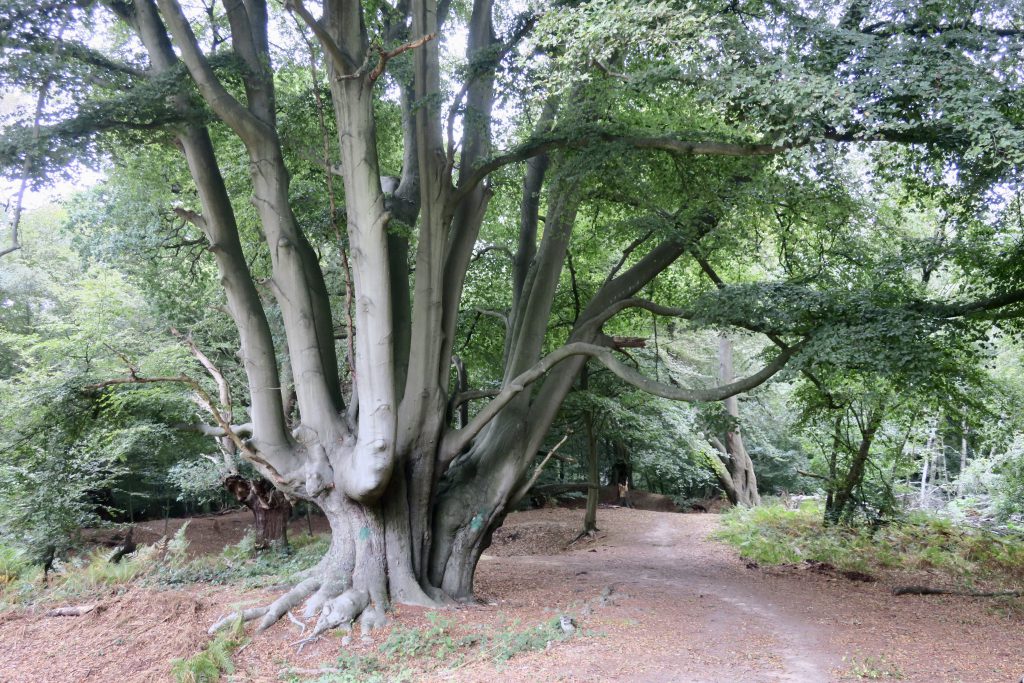 Getting lost in Honey Lane Quarters.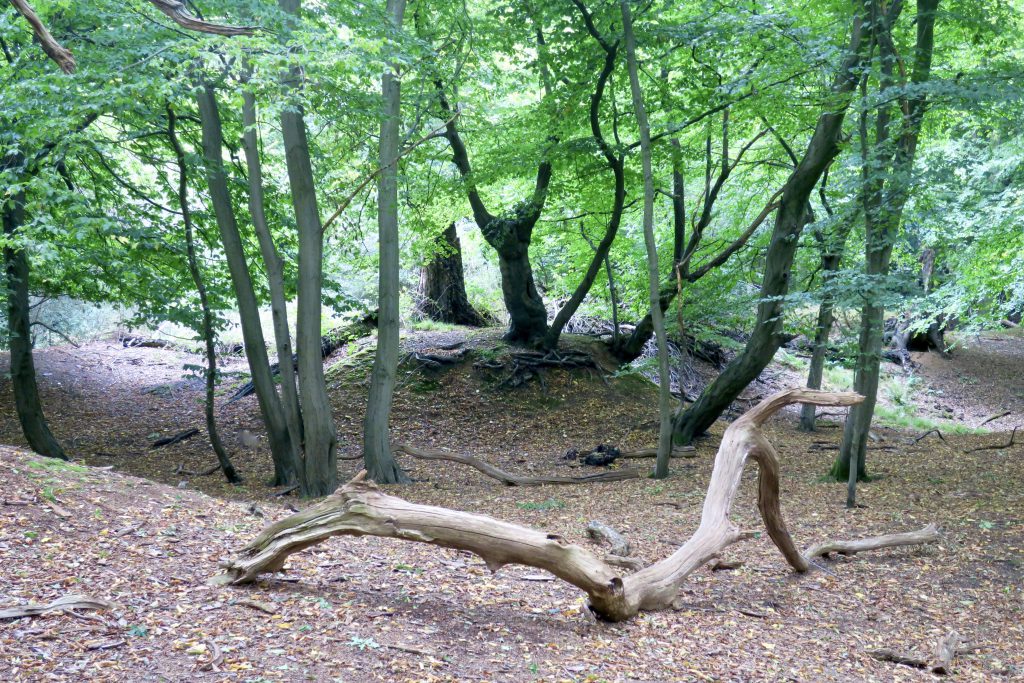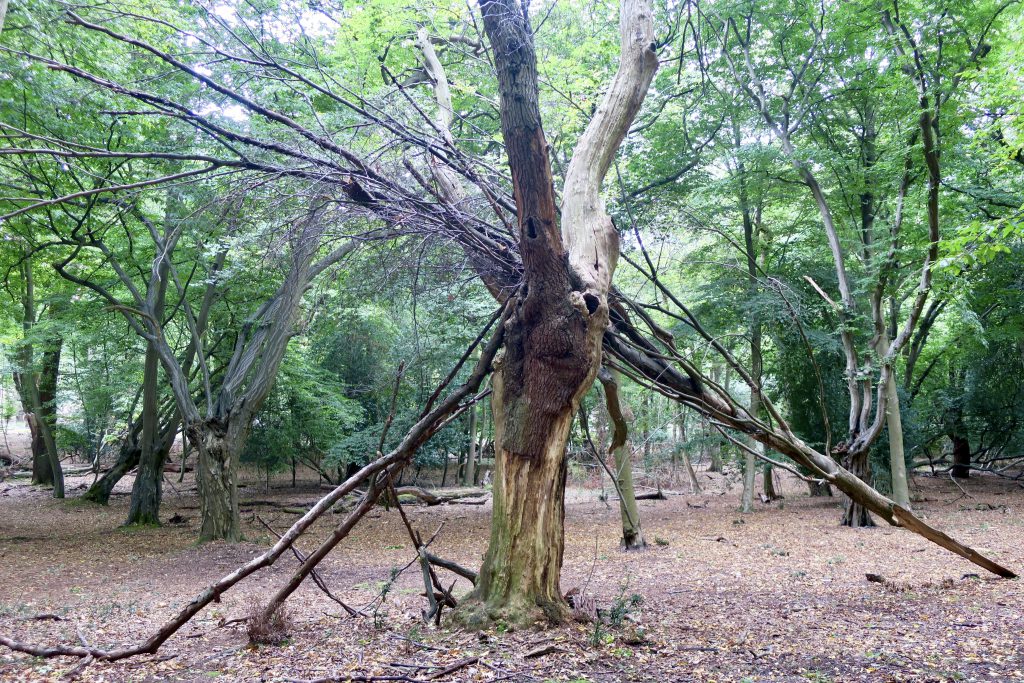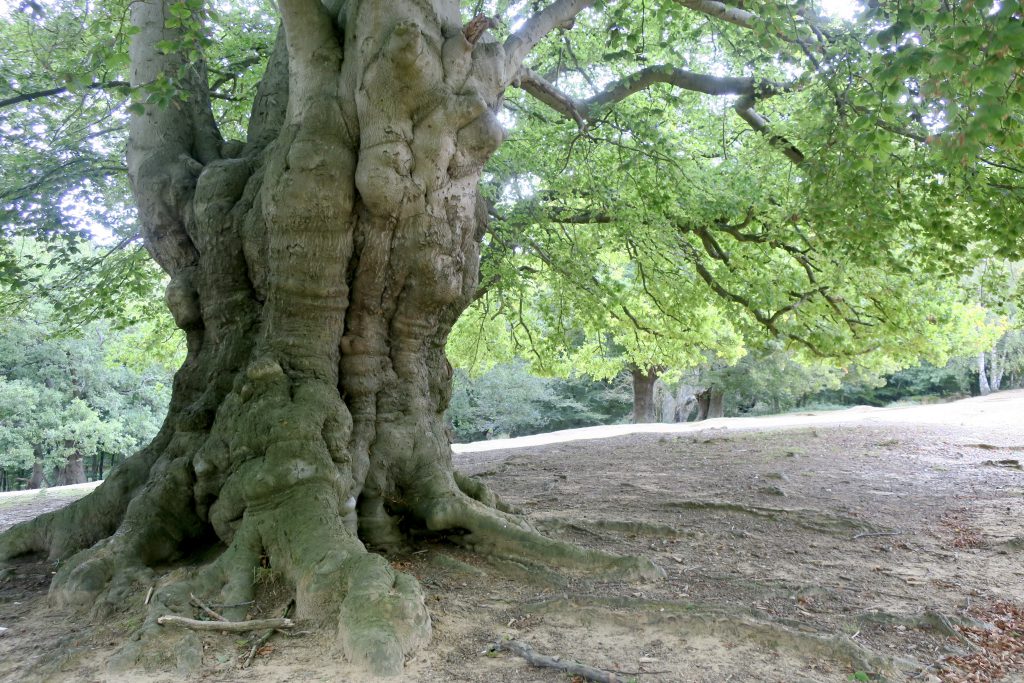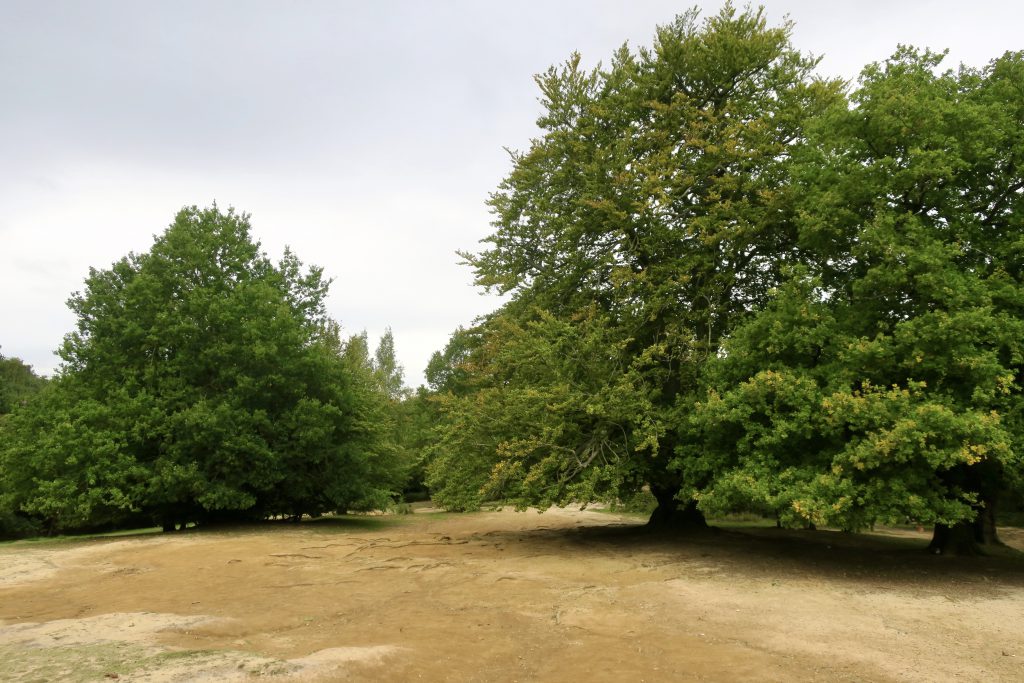 Pillow Mounds
Also to be noticed in the south-east corner of Honey Lane Quarters, immediately in front of the car park, is a series of mounds known as pillow mounds. Investigation has not exactly established how they came into being, or their purpose, but from being thought to be of early Iron Age origin, associated with a firing process (as in pottery), it is now considered that they were established within the past 200 years as rabbit warrens.
Alfred Qvist: Epping Forest