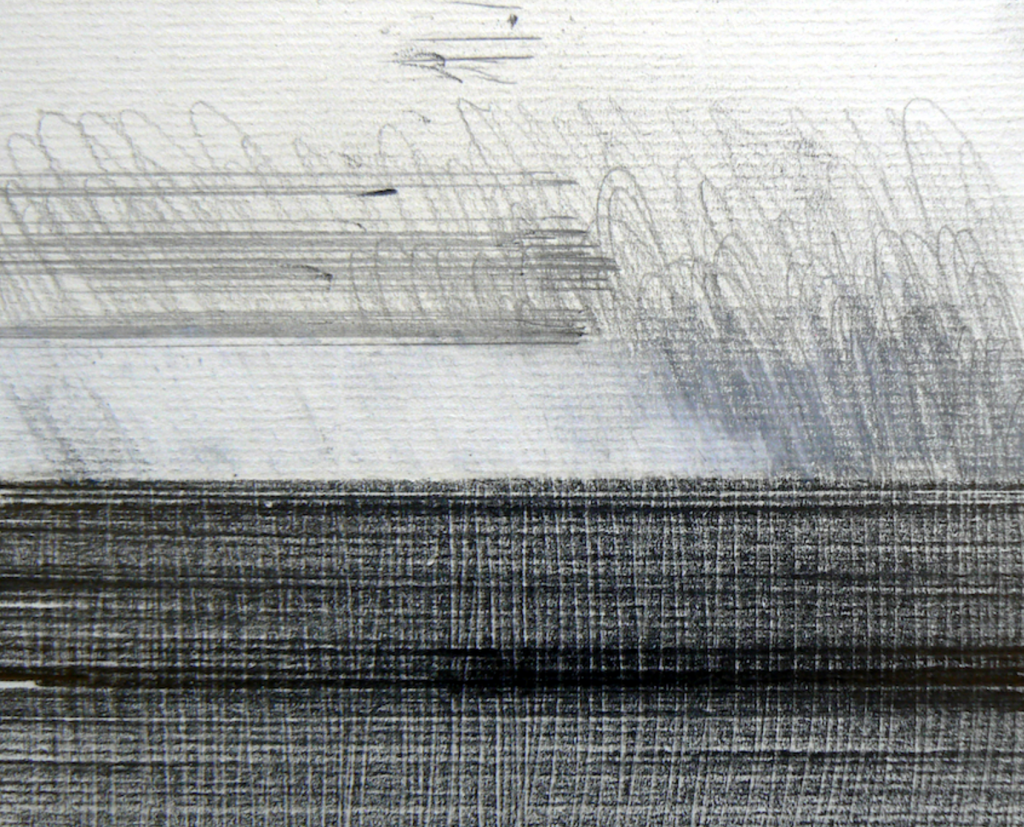 From the top of my house I have a clear view to the Severn Estuary. Storms from the south west follow the course of the river, changing the landscape by the minute, I can only watch and marvel and draw. This year, more than ever, this view has been the focus of my work.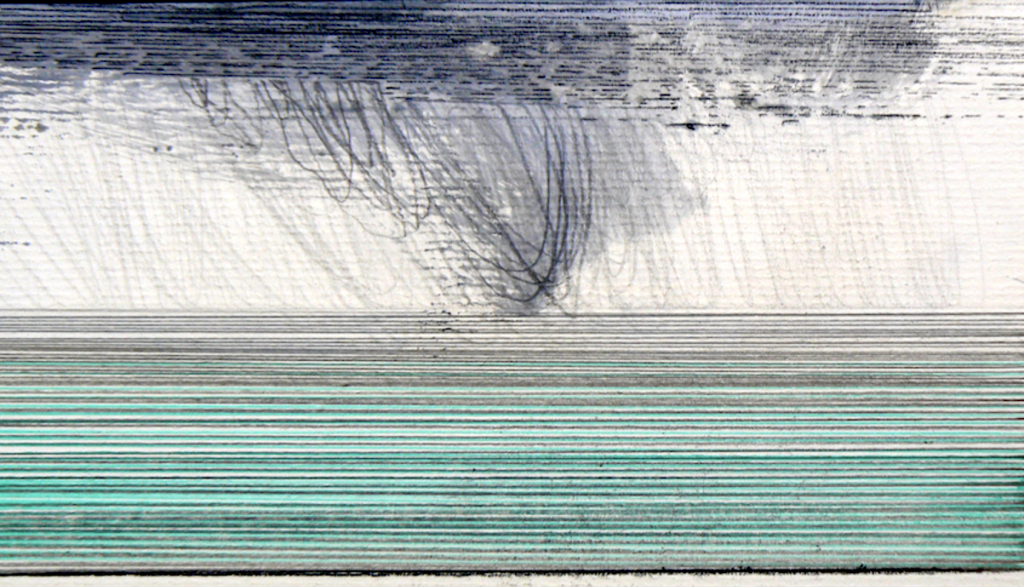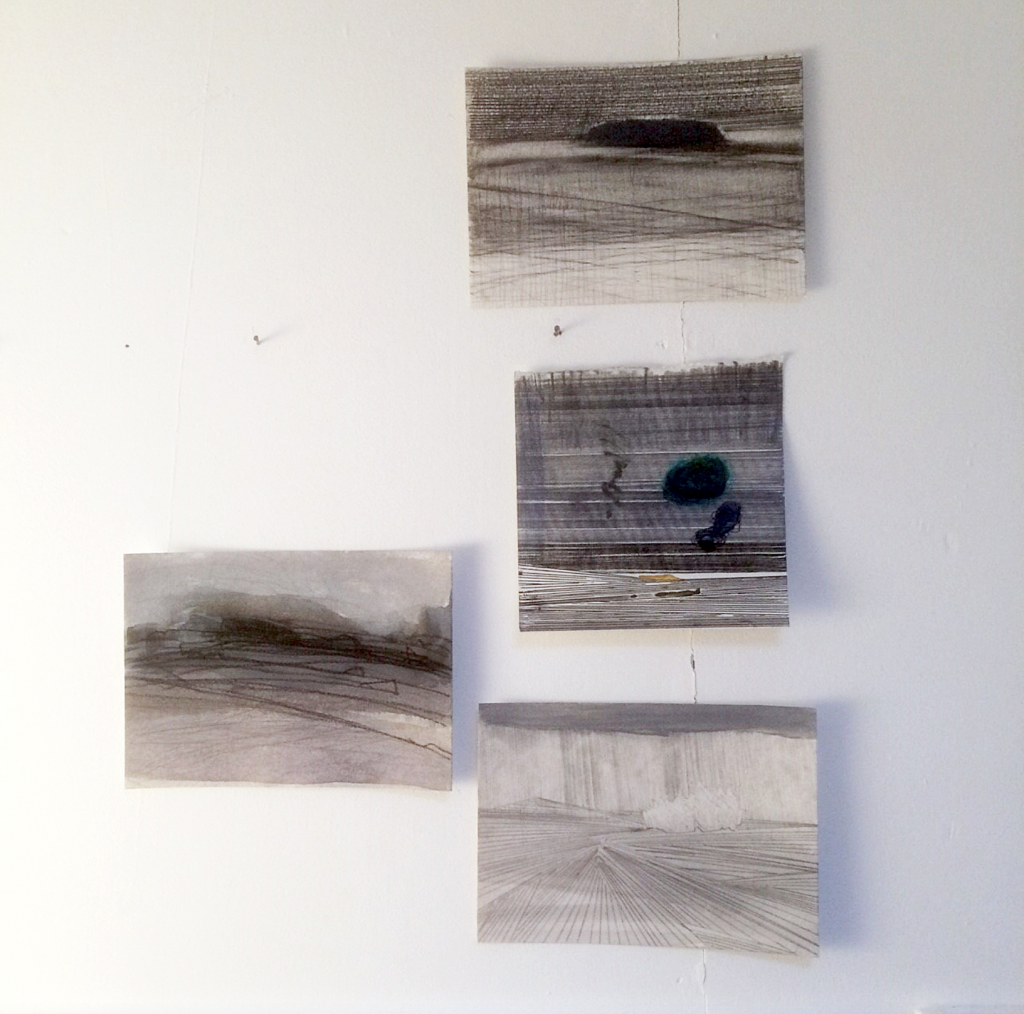 The landscape has always been important for me, growing up in a small village it dominated my life. I decided from a young age I would be an artist. I've never changed my mind and the landscape has remained that place of escape and reflection, of play and experimentation.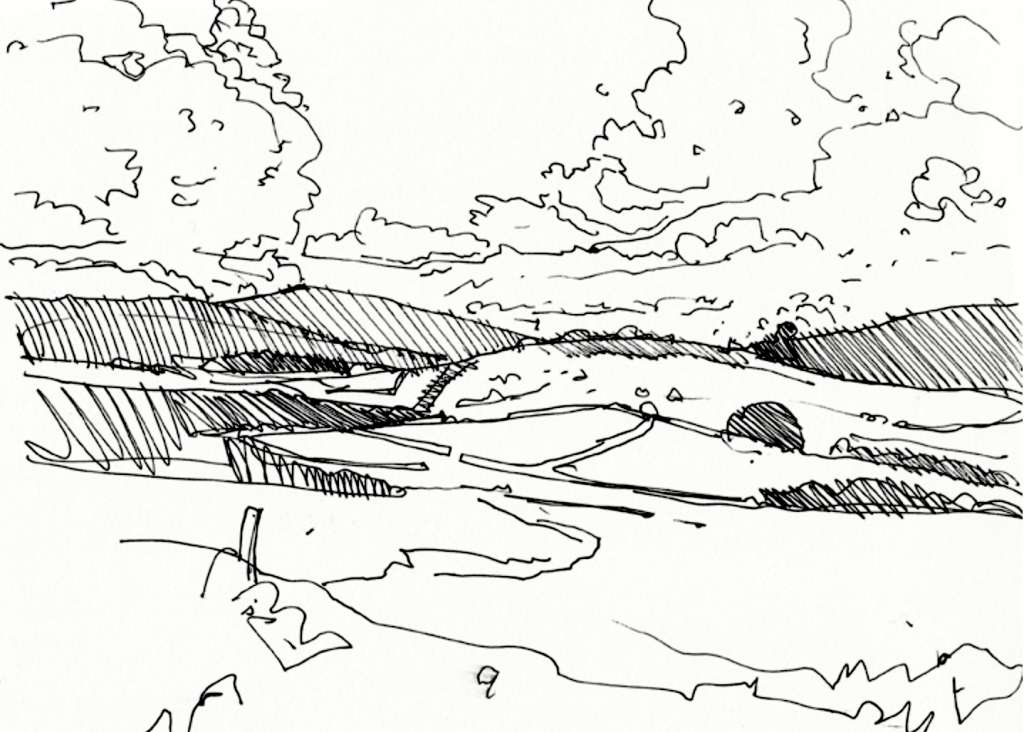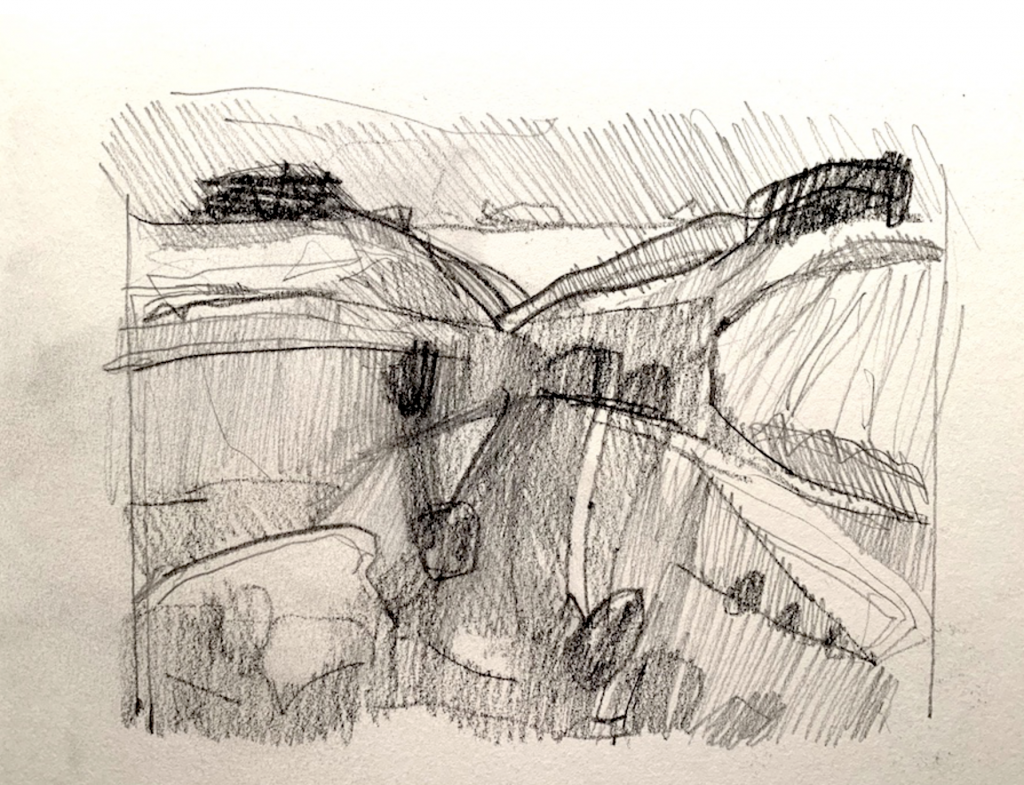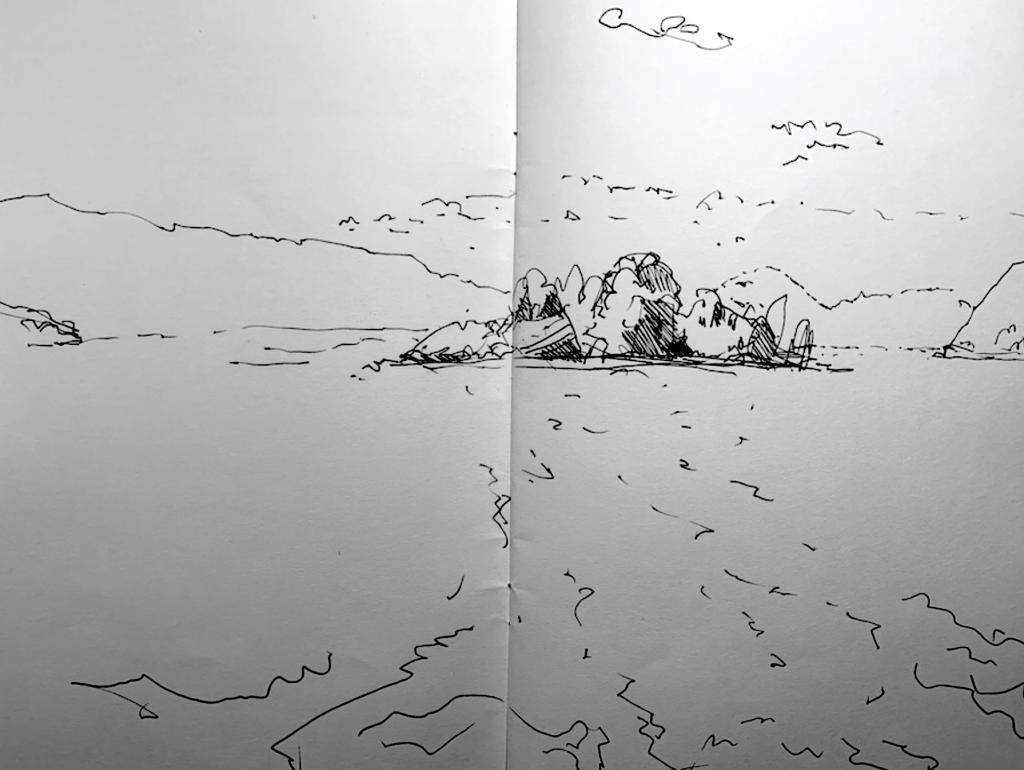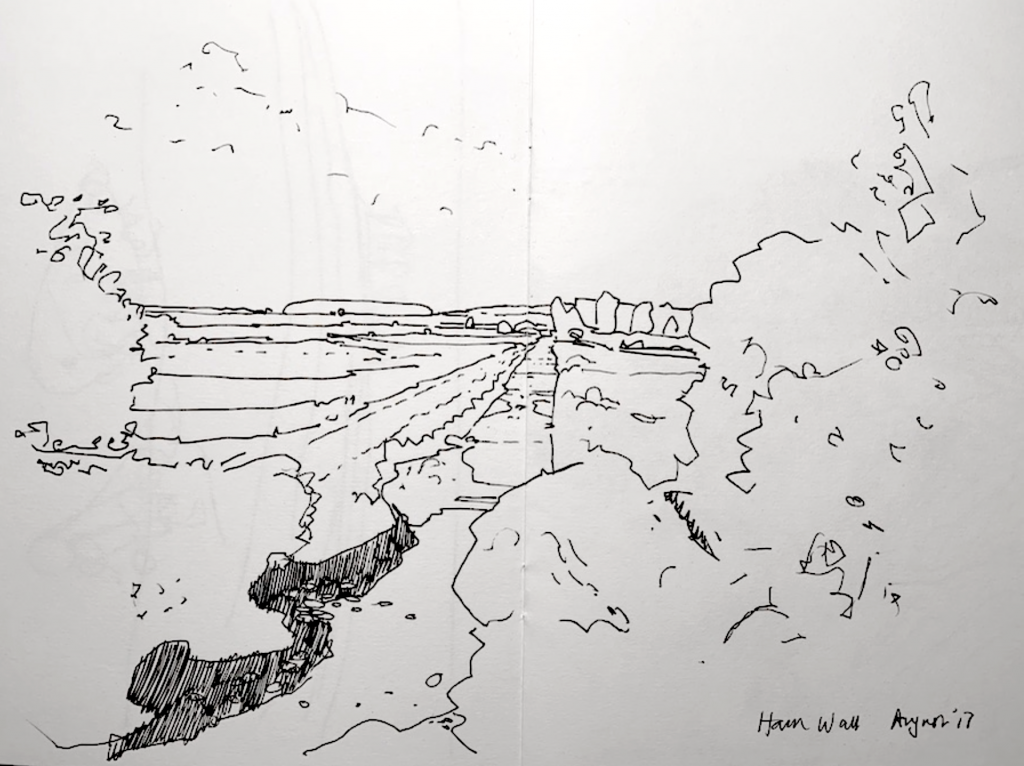 The paintings are made in the studio from small sketchbook drawings made in situ and memories of countless hours spent looking and recording. When I'm looking out I feel more and more strongly that I'm really looking in. There is a fundamental joy at being in the landscape that, try as I might, my words can't convey. The impulse has always been to make images.
※
※
※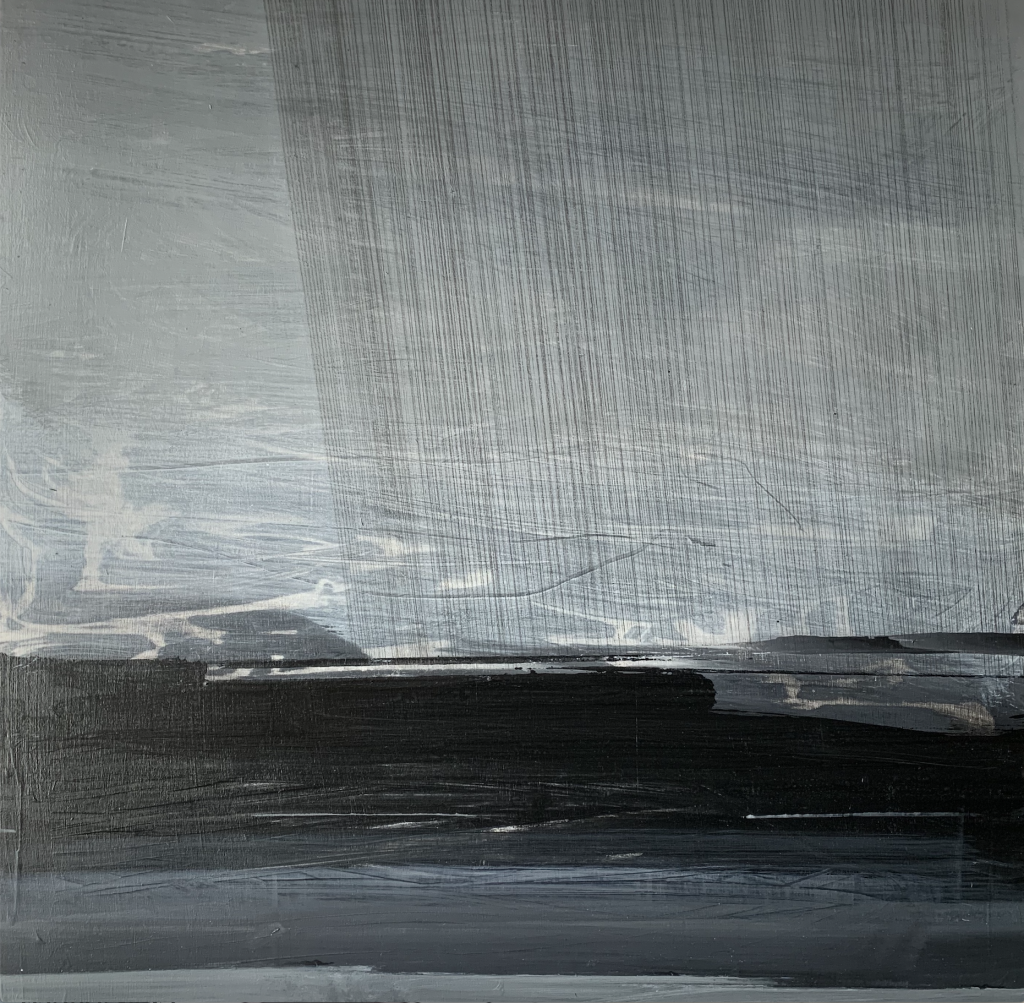 Across The Bay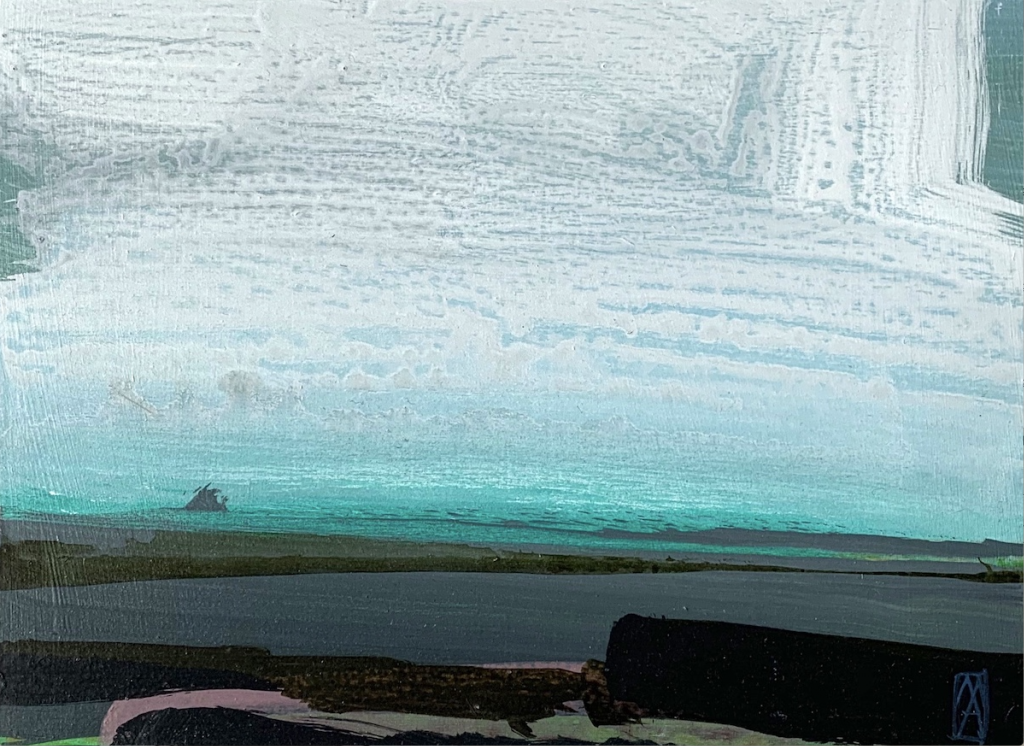 Across The Levels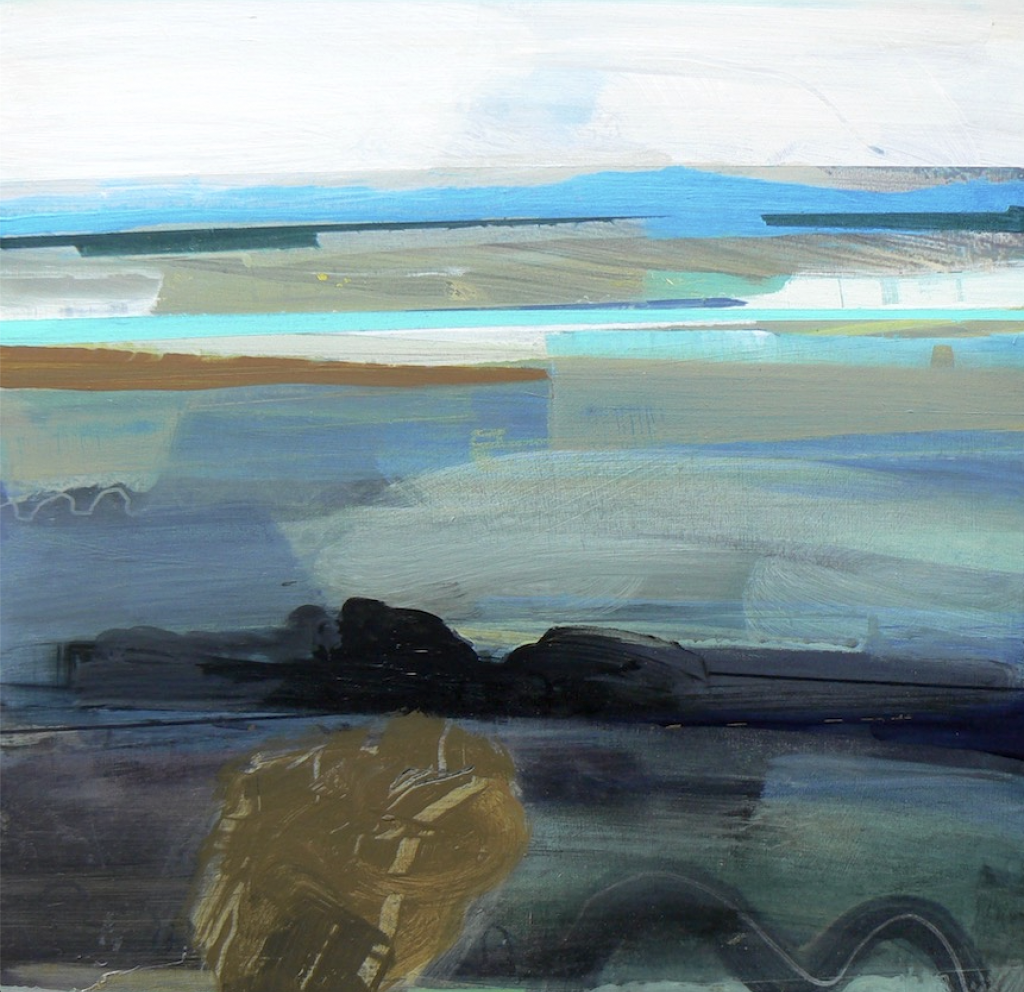 Distant Estuary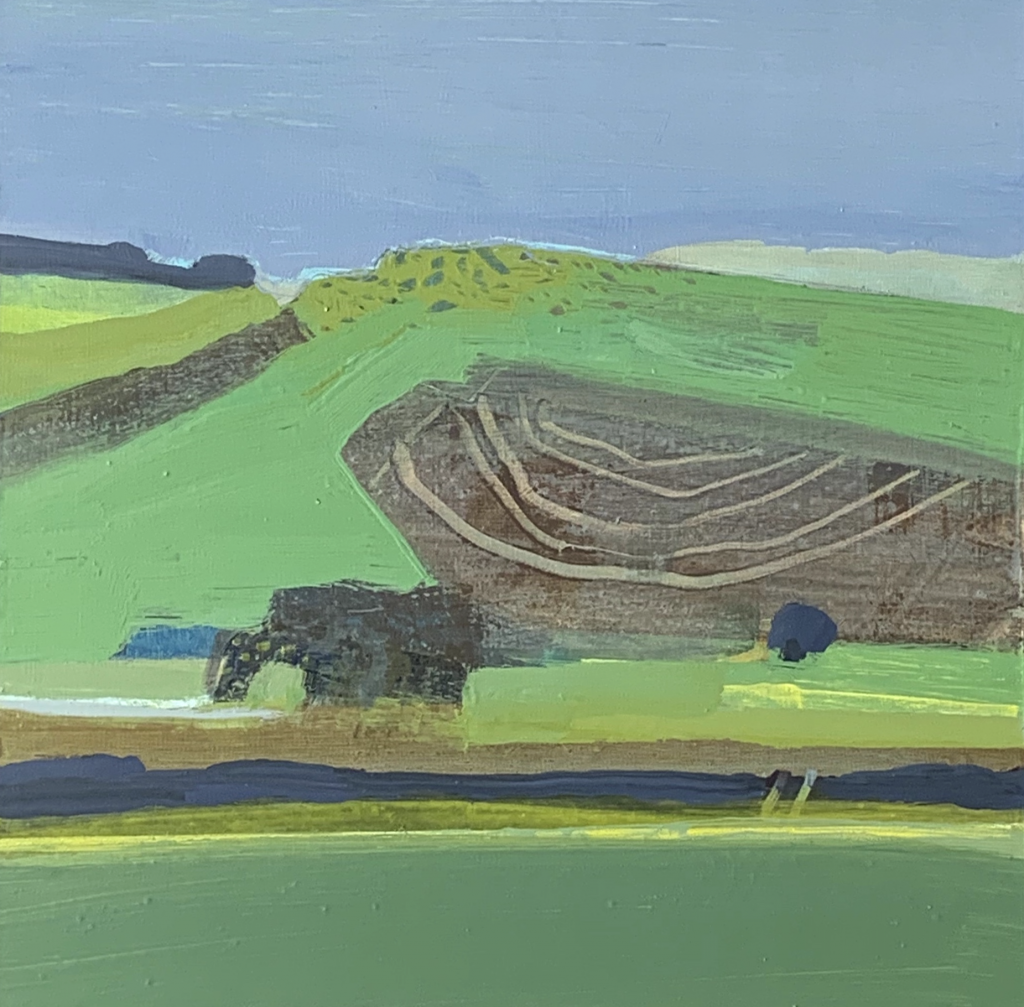 Hill Fort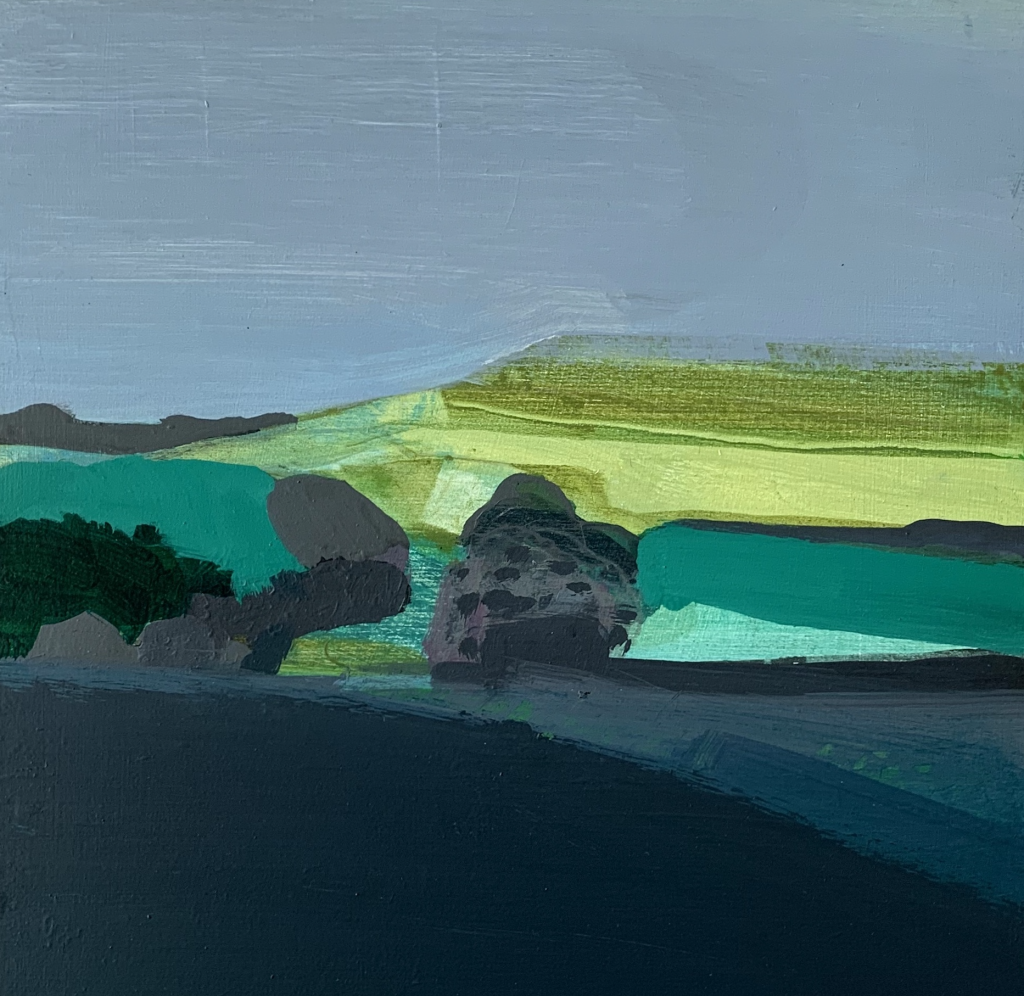 Light Ridge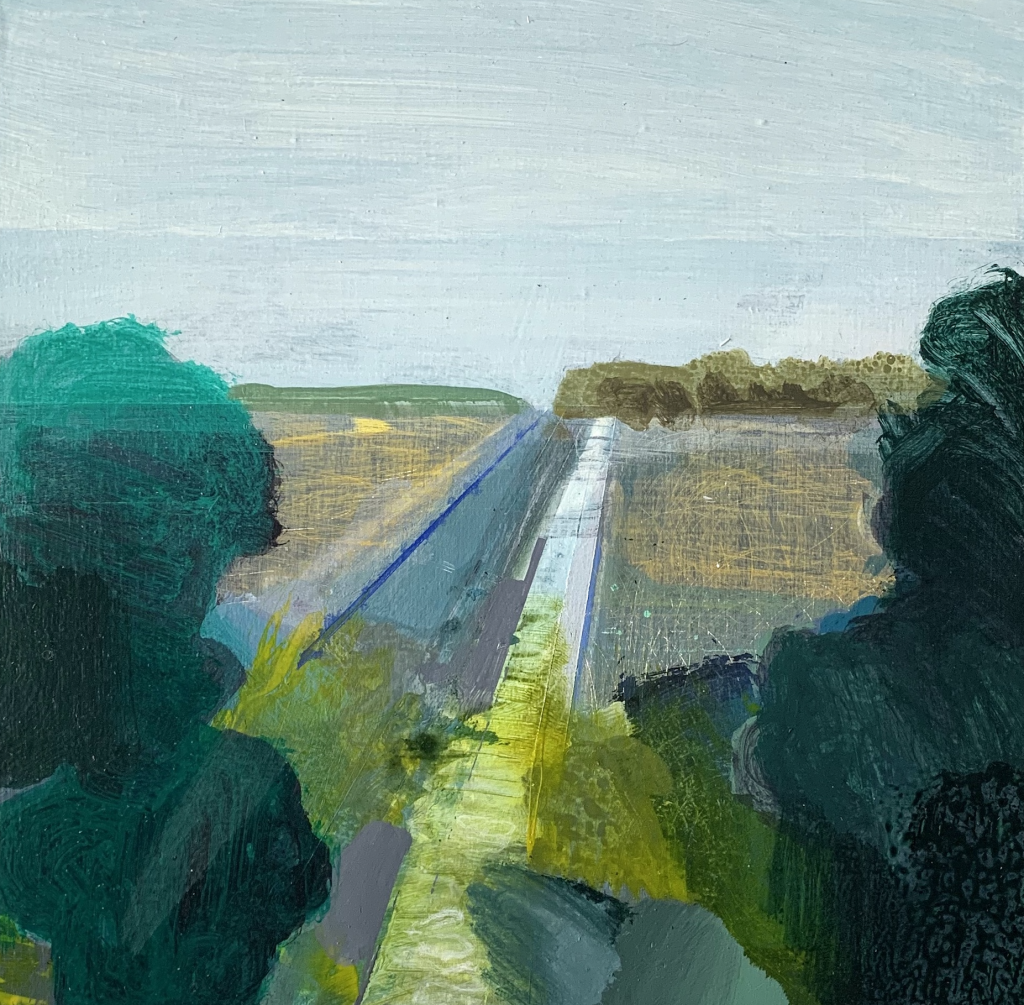 Somerset Levels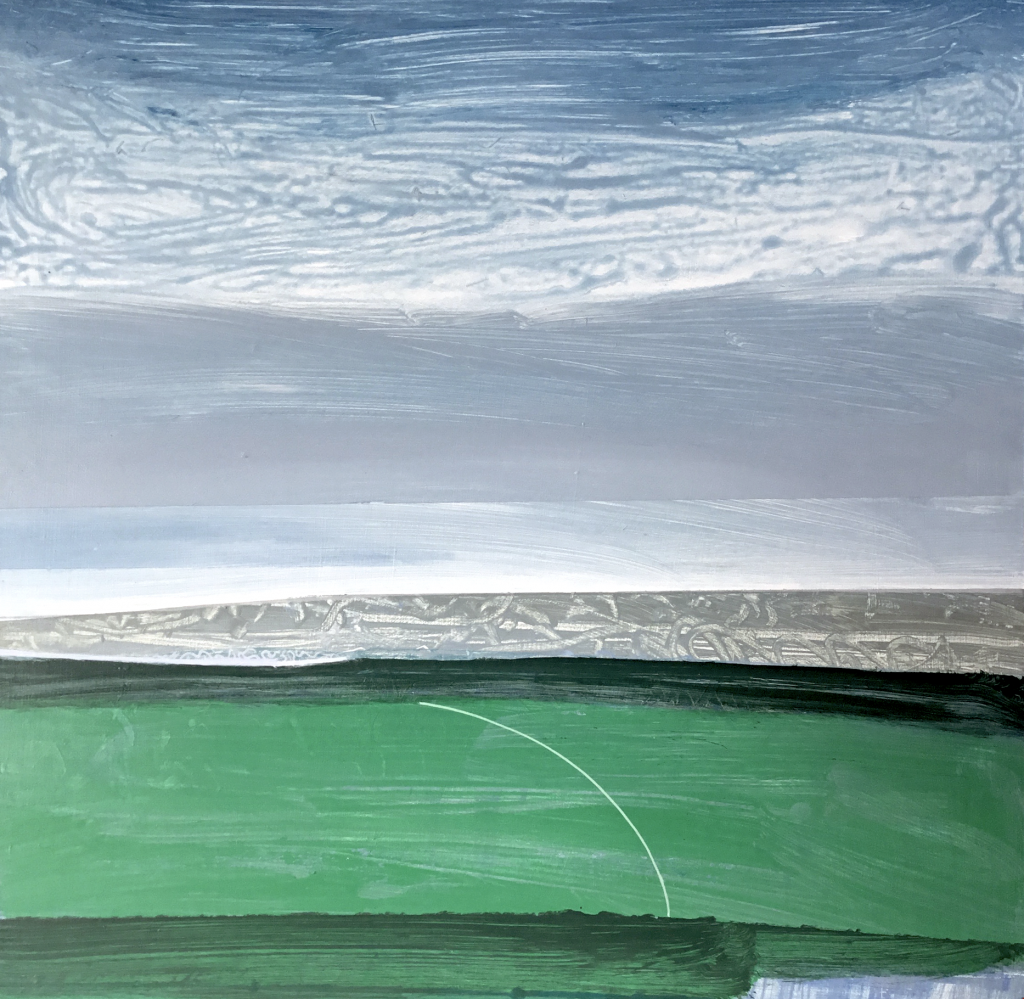 The Old Sheep Track
※
Paintings by Malcolm Ashman are on display in
the Rowley Gallery window throughout November.
※
Malcolm Ashman / The Rowley Gallery