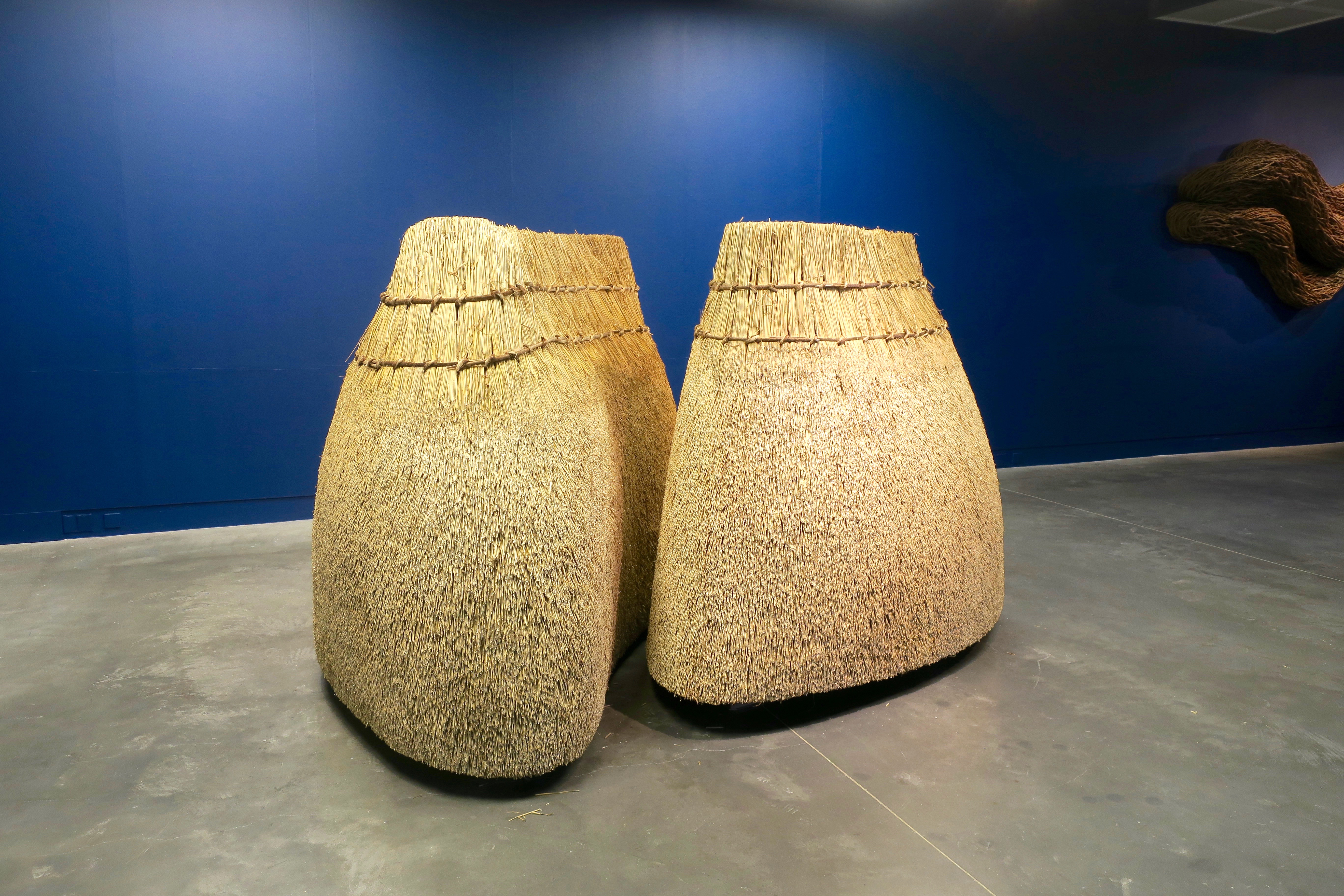 This was a memorable exhibition seen when we visited Lincoln; it was just a few miles down the road at the National Centre for Craft & Design in Sleaford. Rooted in Instinct was a beautifully simple installation of works by Laura Ellen Bacon; three engaging sculptures made by traditional methods of basket weaving and thatching, handmade, handwoven, handtied, they seem to have been hand grown by the artist herself. In some ways the exhibition was a life-affirming companion piece to the more reductive Log Book performance we'd seen earlier in the Chapter House at Lincoln Cathedral.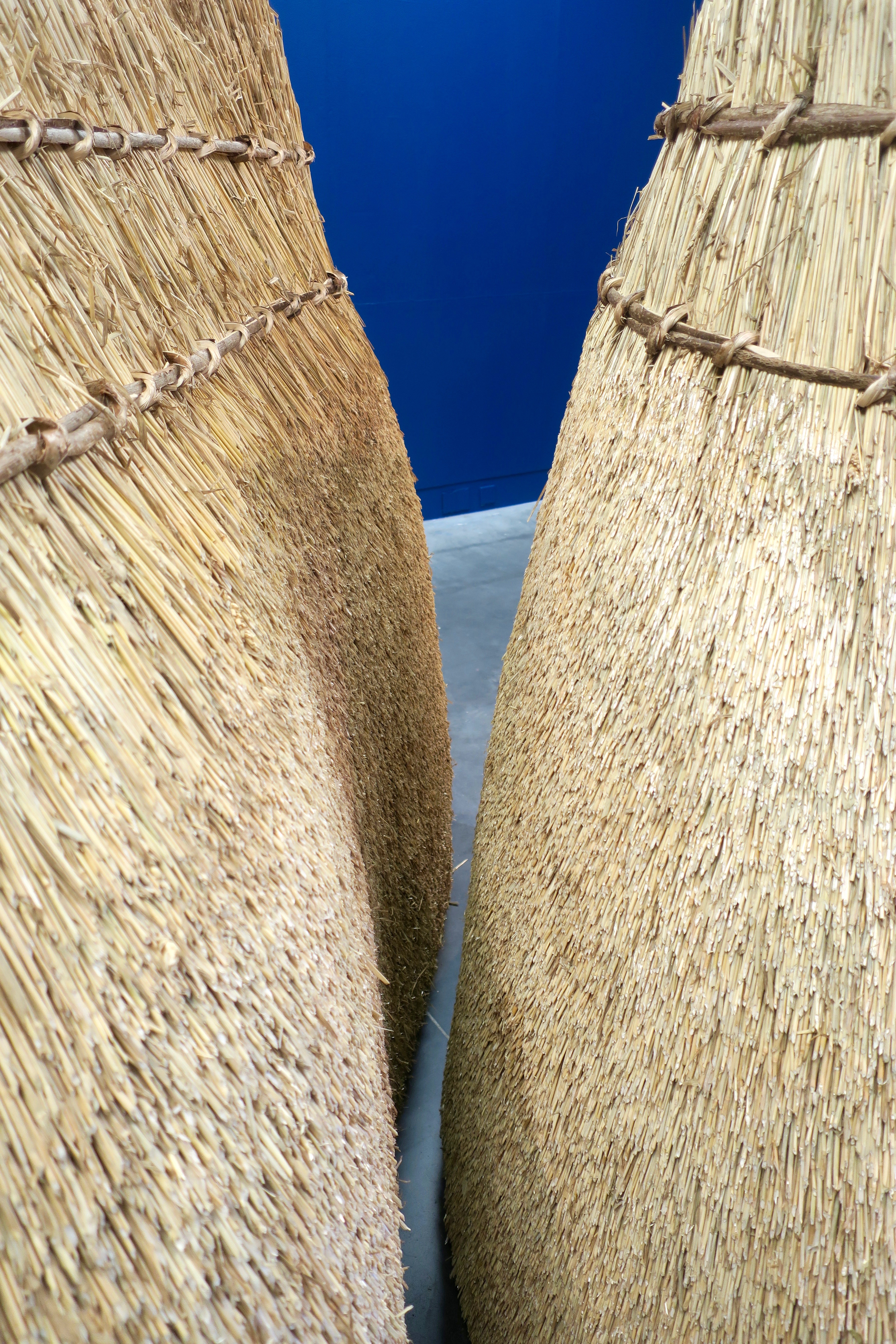 A New Presence
Ash, wheatstraw, hazel spars
Inside these thatched layers are hundreds of wheat kernels – the seeds within the straw. Like the hidden kernels, within this simple pair of forms lie many creative ideas accumulated with every layer of thatch.
Thatch is typically created as a means to shield a dwelling from the elements and is often out of reach upon a building. For 'A New Presence', Laura hoped to treat the thatch not as a 'topping' or a surface layer to a structure but as a separate entity: a structured presence all of its own, bringing a human scale to the mass and texture.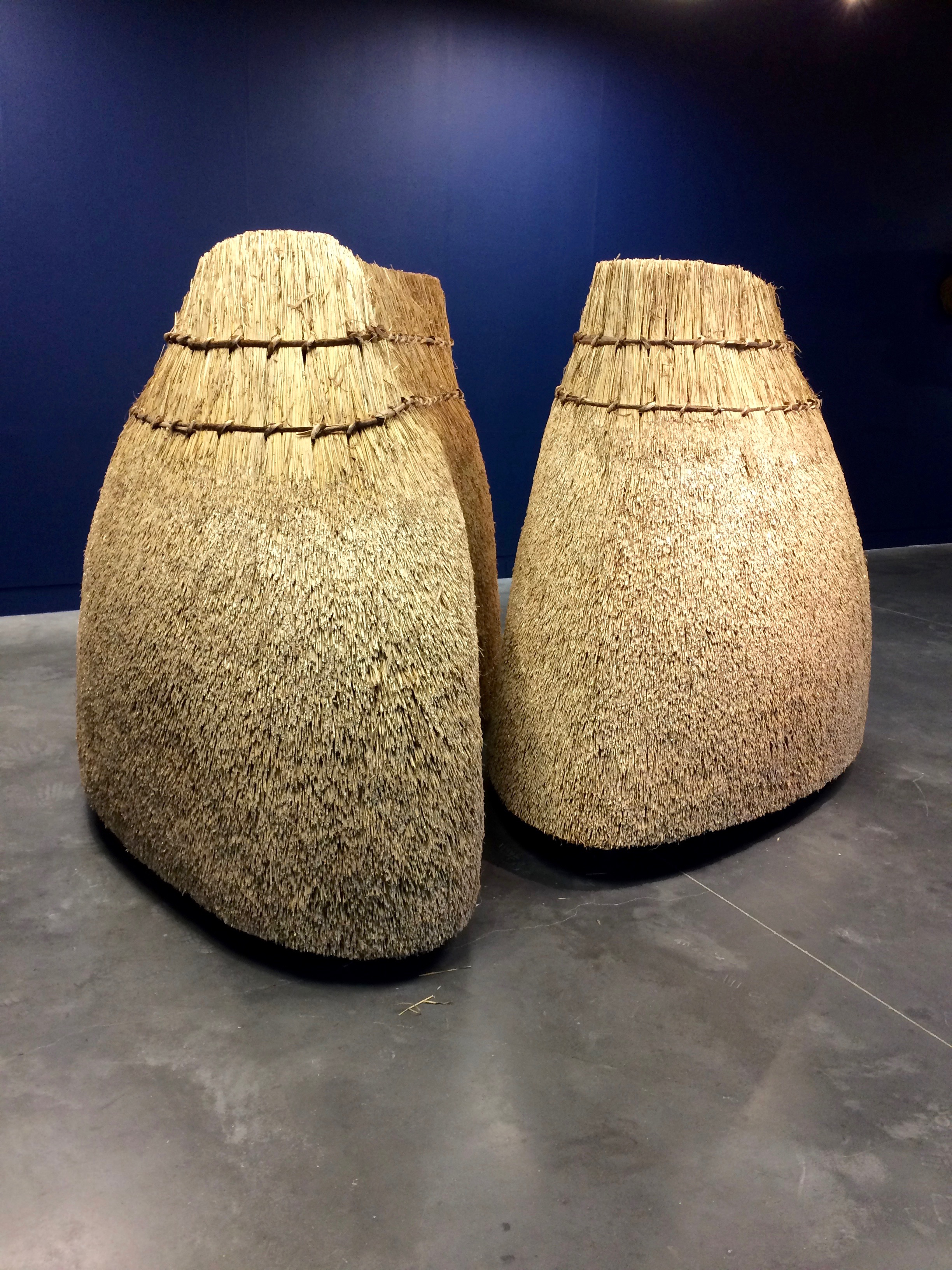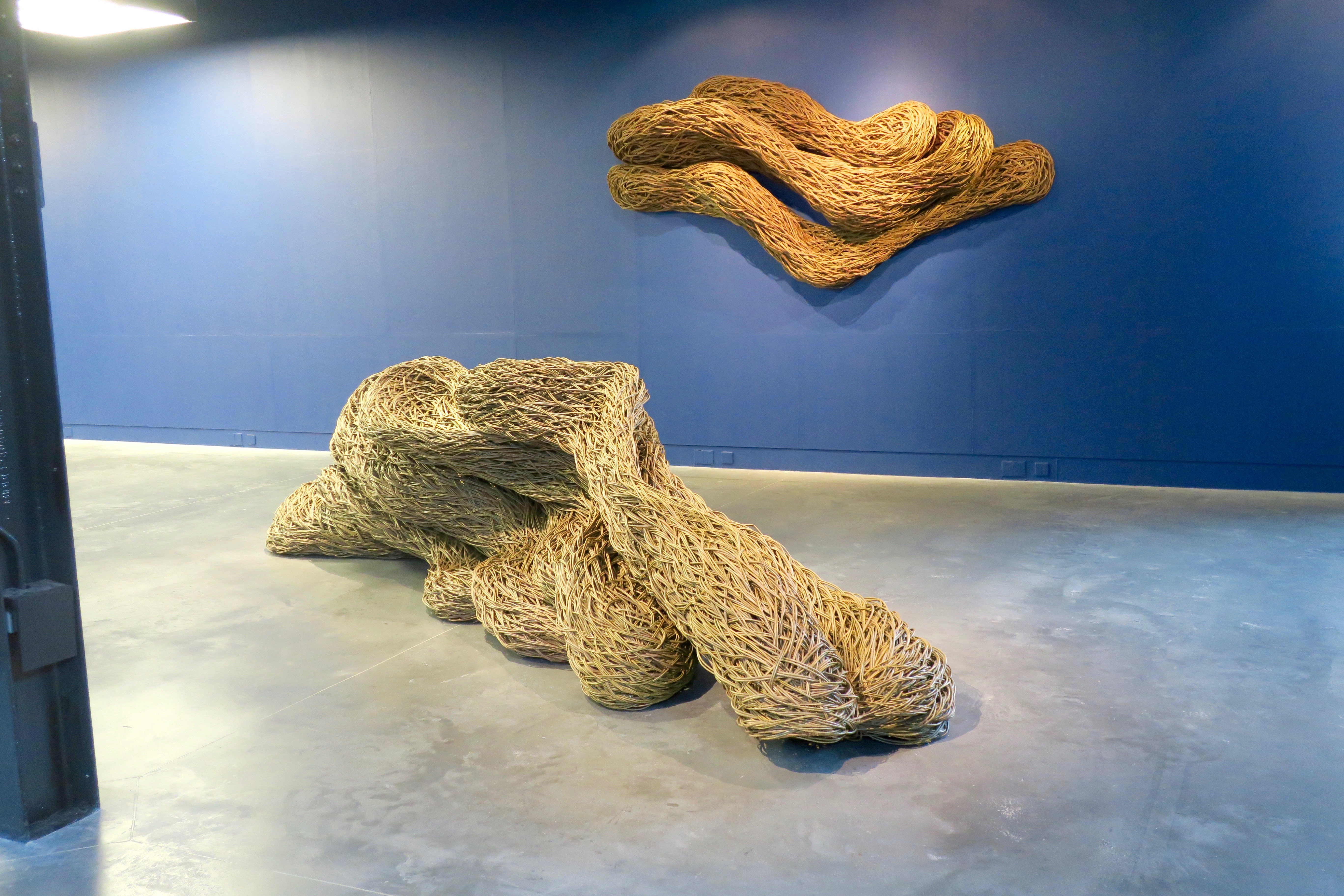 The Shape of First Thoughts
Dicky Meadows willow and Black Maul willow
'The Shape of First Thoughts' was initially inspired by natural phenomena such as snowdrifts and sand dunes. The layered forms reveal the sculptor's satisfaction in a sense of accumulation and repetition.
Laura typically draws extensively before creating work but this is the first work to be made without preliminary drawings, relying instead upon "something more instinctive" within the physical senses, feeling her way to sculpt curve upon curve.
Made during a time of personal change for the sculptor, the sensations of weight, growth and flux in the forms refer, to some extent, to the changing sensations of the body including balance, rhythm and movement.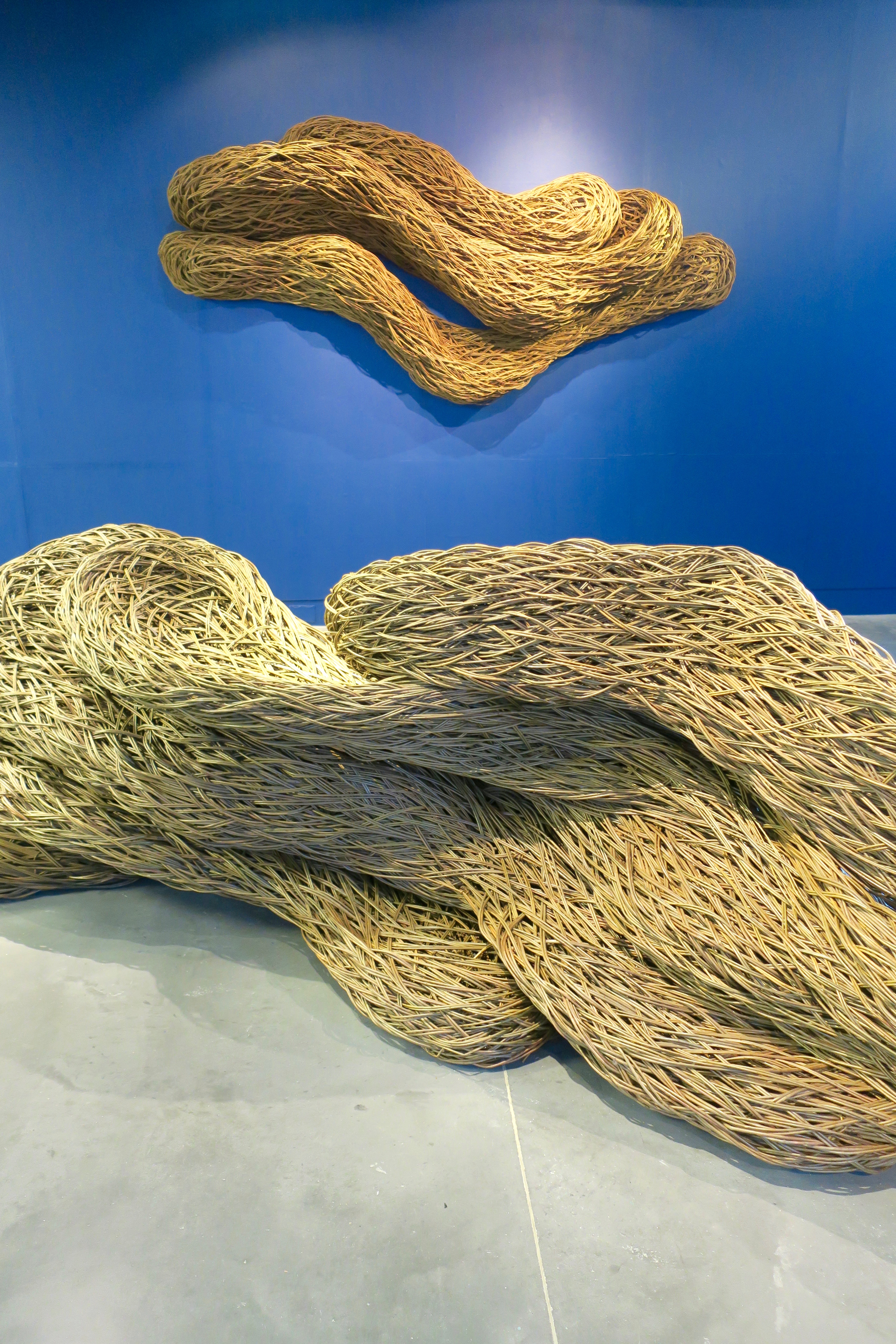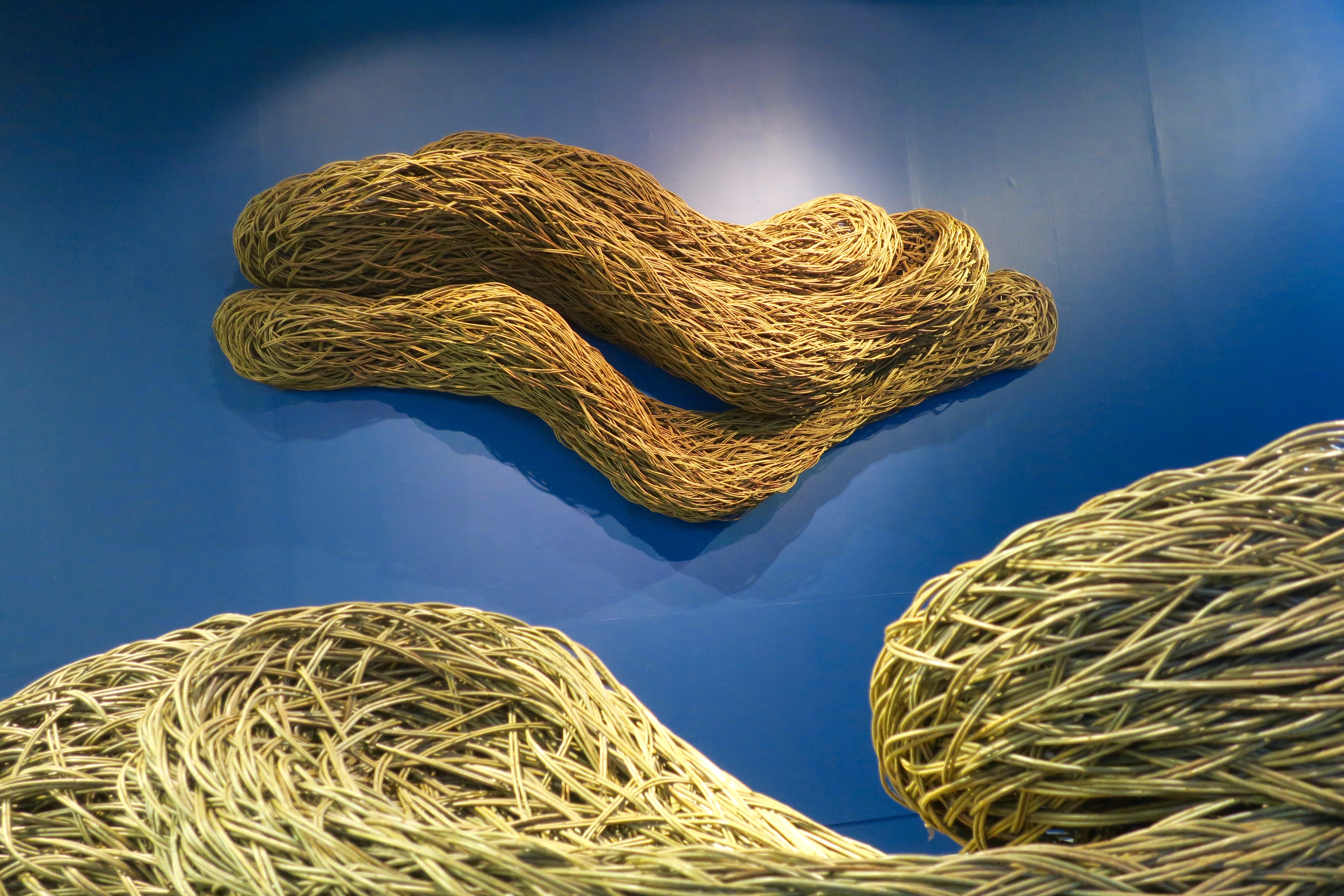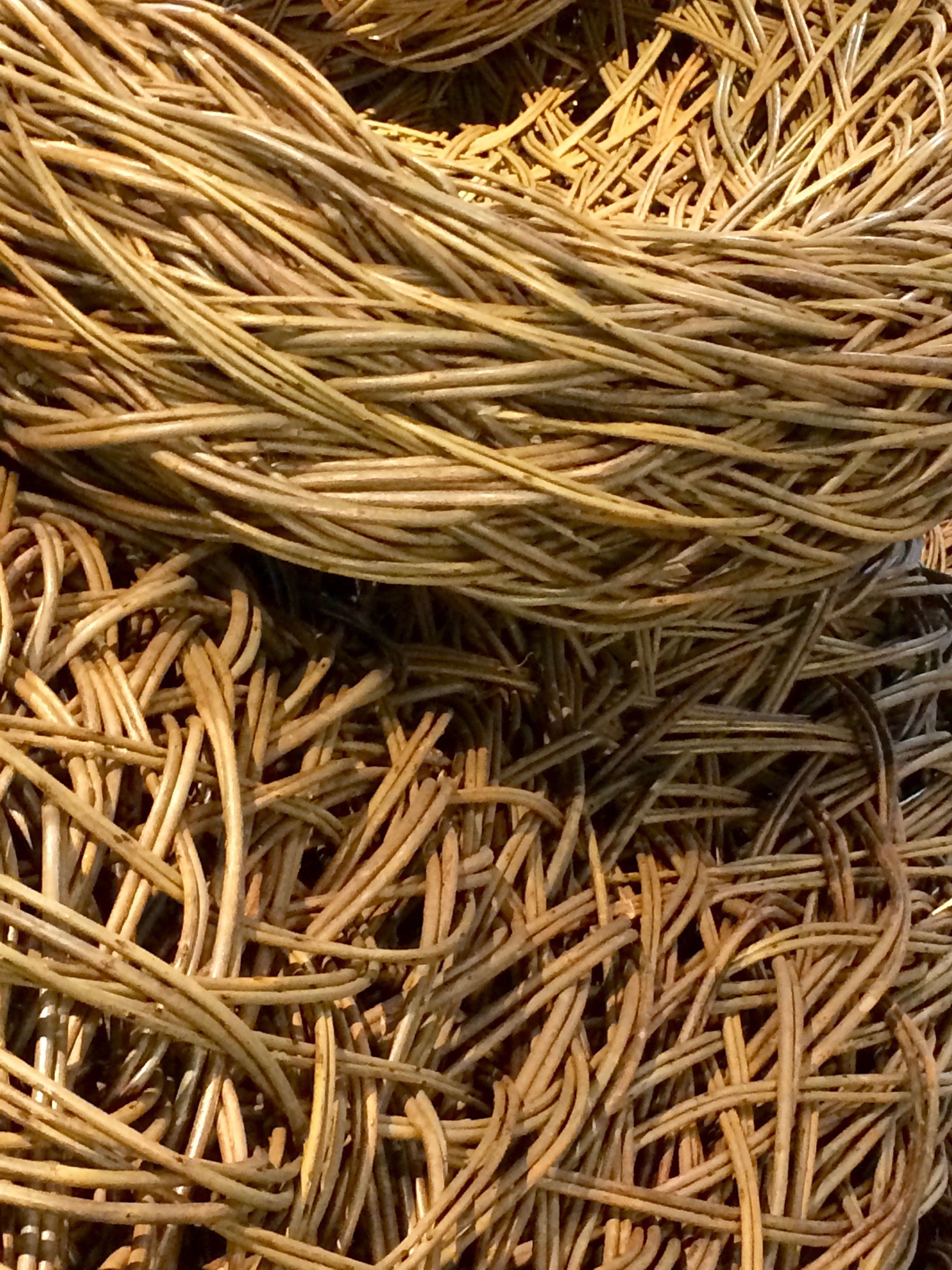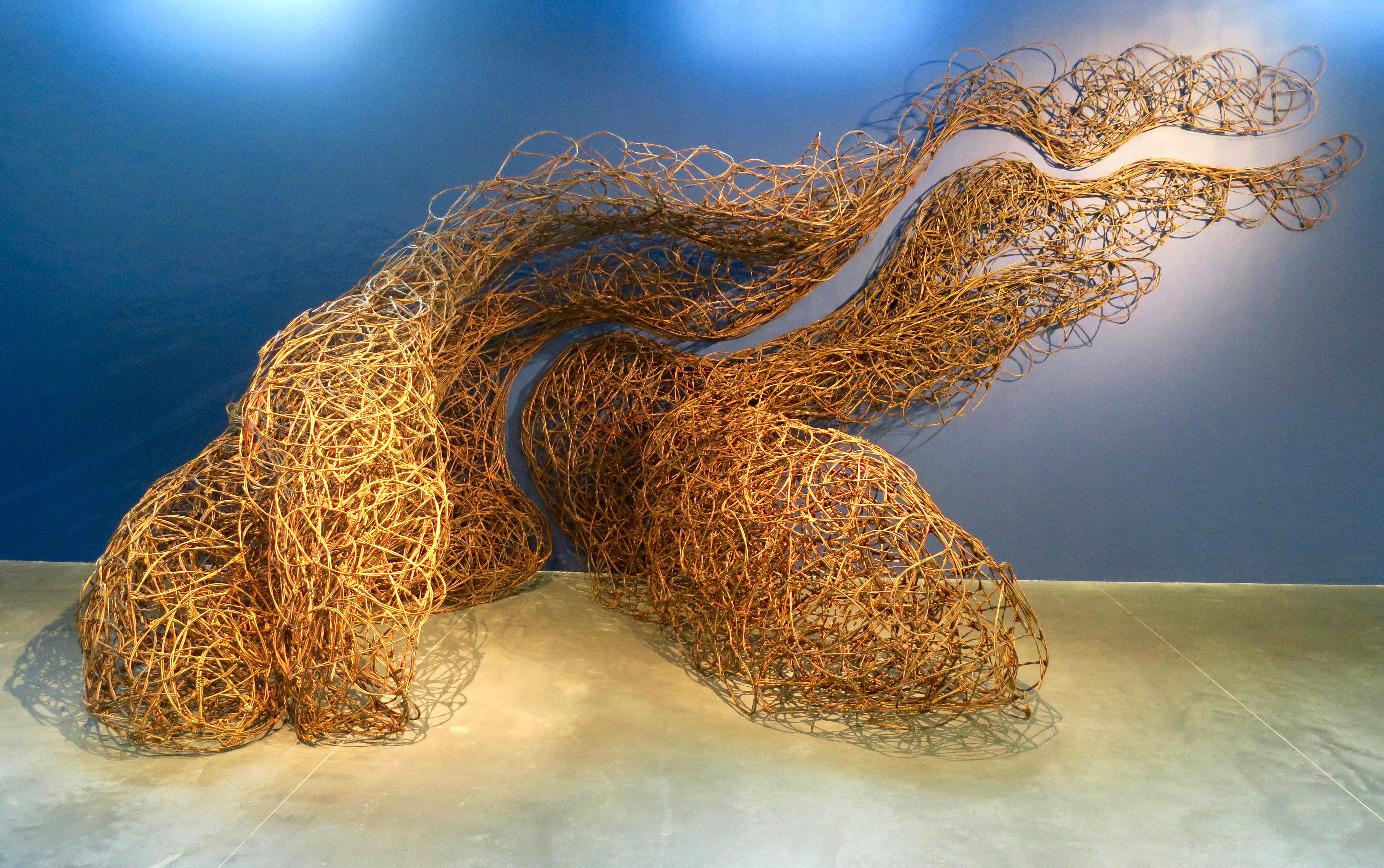 The Thicket Inside
Flanders Red willow
'The Thicket Inside' is about the immersive experience of making and the thought processes that accompany the manual nature of creating work.
The form is made of thousands of hand-tied knots and curls of willow; the self-taught method that Laura uses to create the underlying framework structure for much of her signature woven work, but in this case left exposed.
The resulting 'thicket' demonstrates the frenzied repetition and labour involved during the sculptor's immersive experience of making but also the calm untangling of ideas and the satisfaction of 'gently burrowing' into a sculpted space.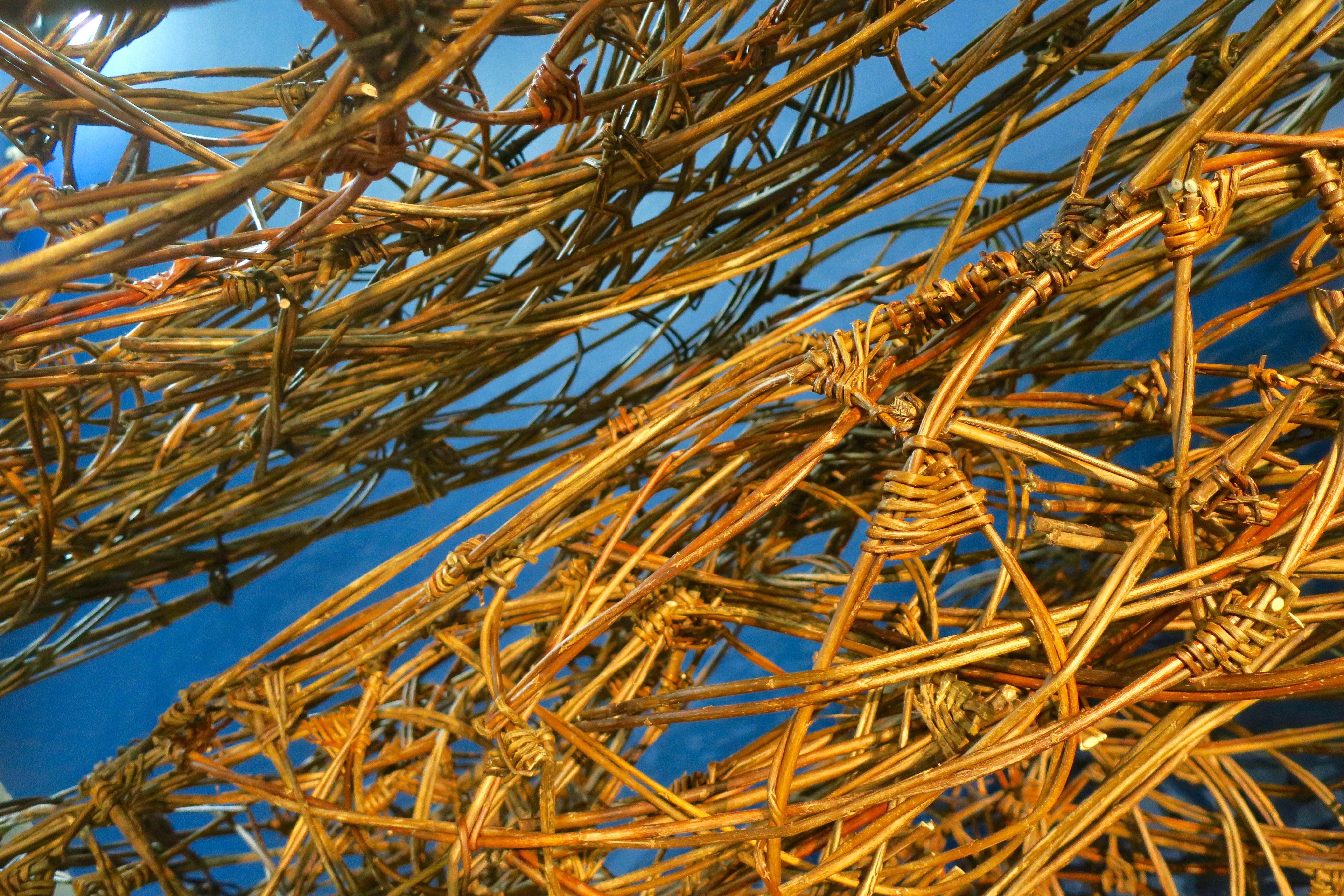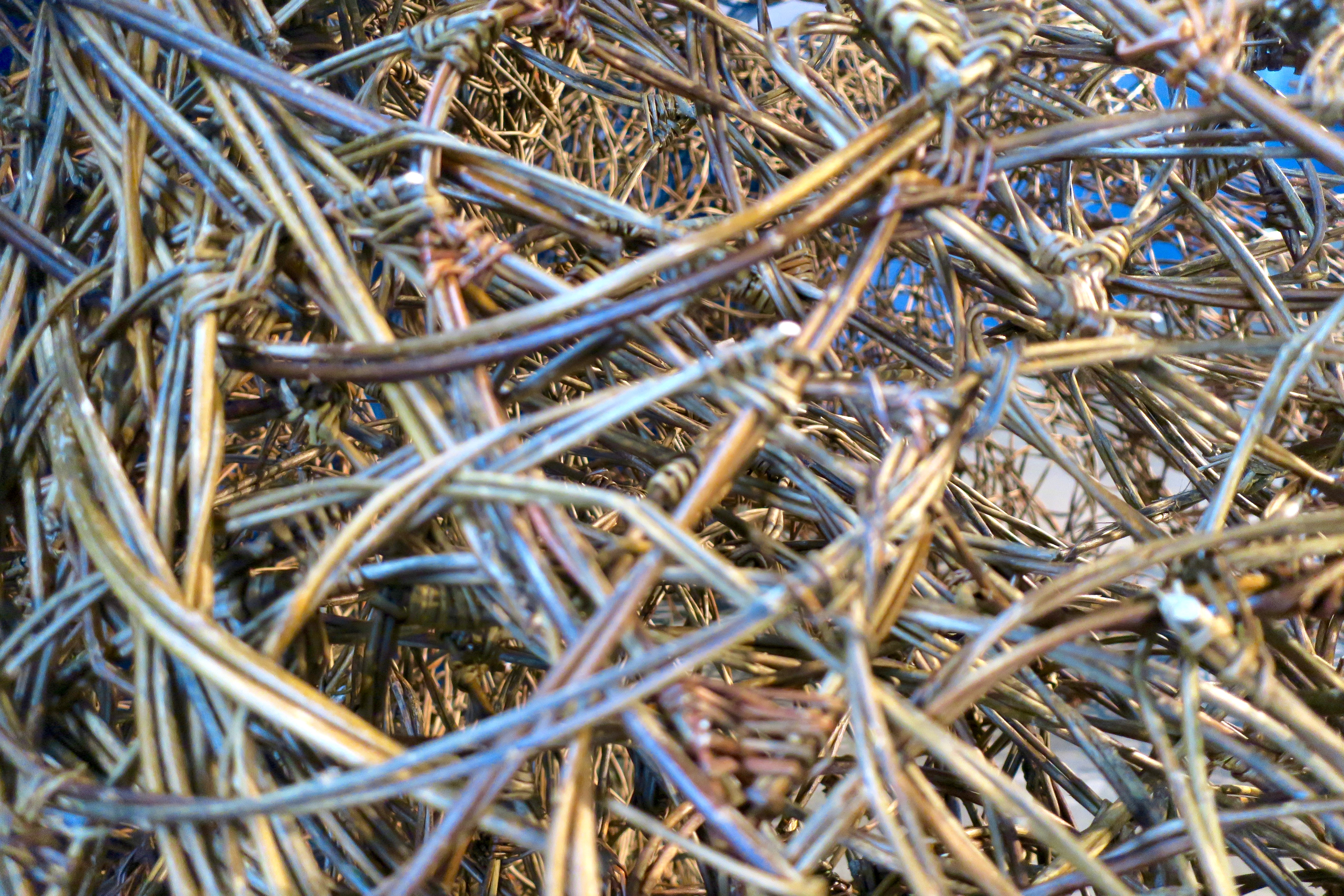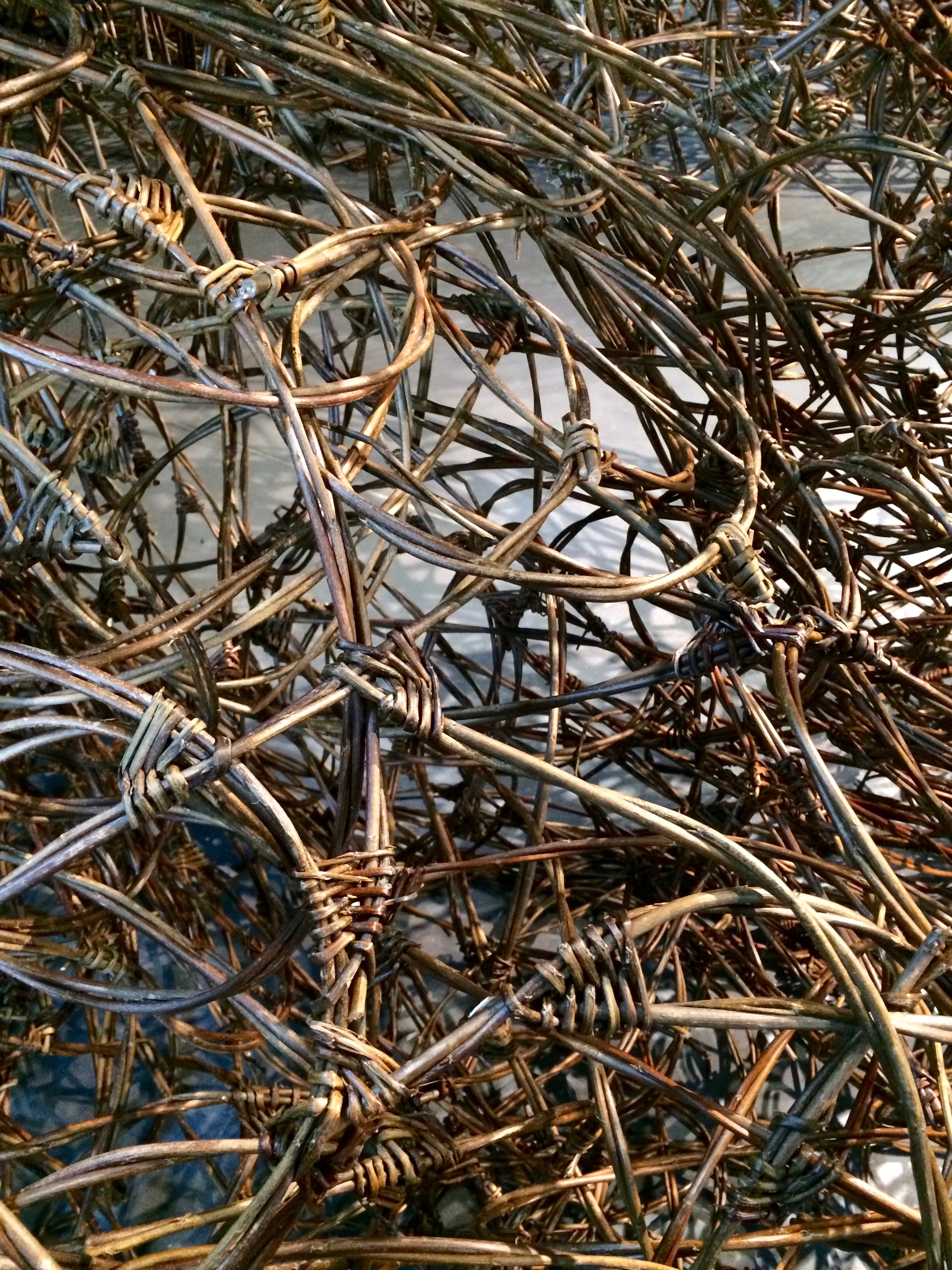 I read somewhere that Laura grew up on her parents' farm near Matlock in Derbyshire, where she spent her formative years climbing trees and building dens. Now in adulthood she's putting all that training to good use, nest-building, nurturing new life, plaiting and weaving new bodies of work.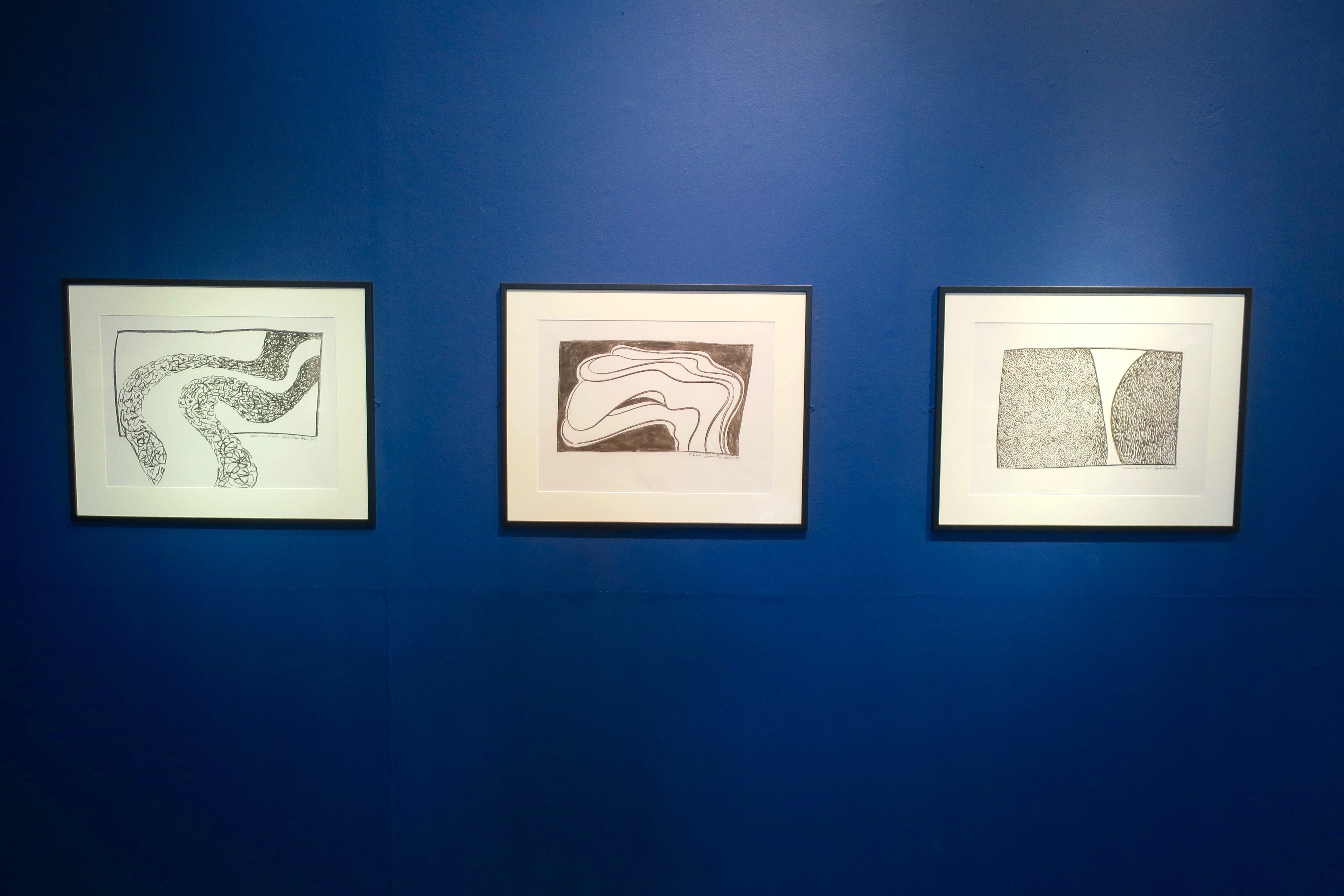 Lost in Knots / Flow / Working Study
Charcoal on paper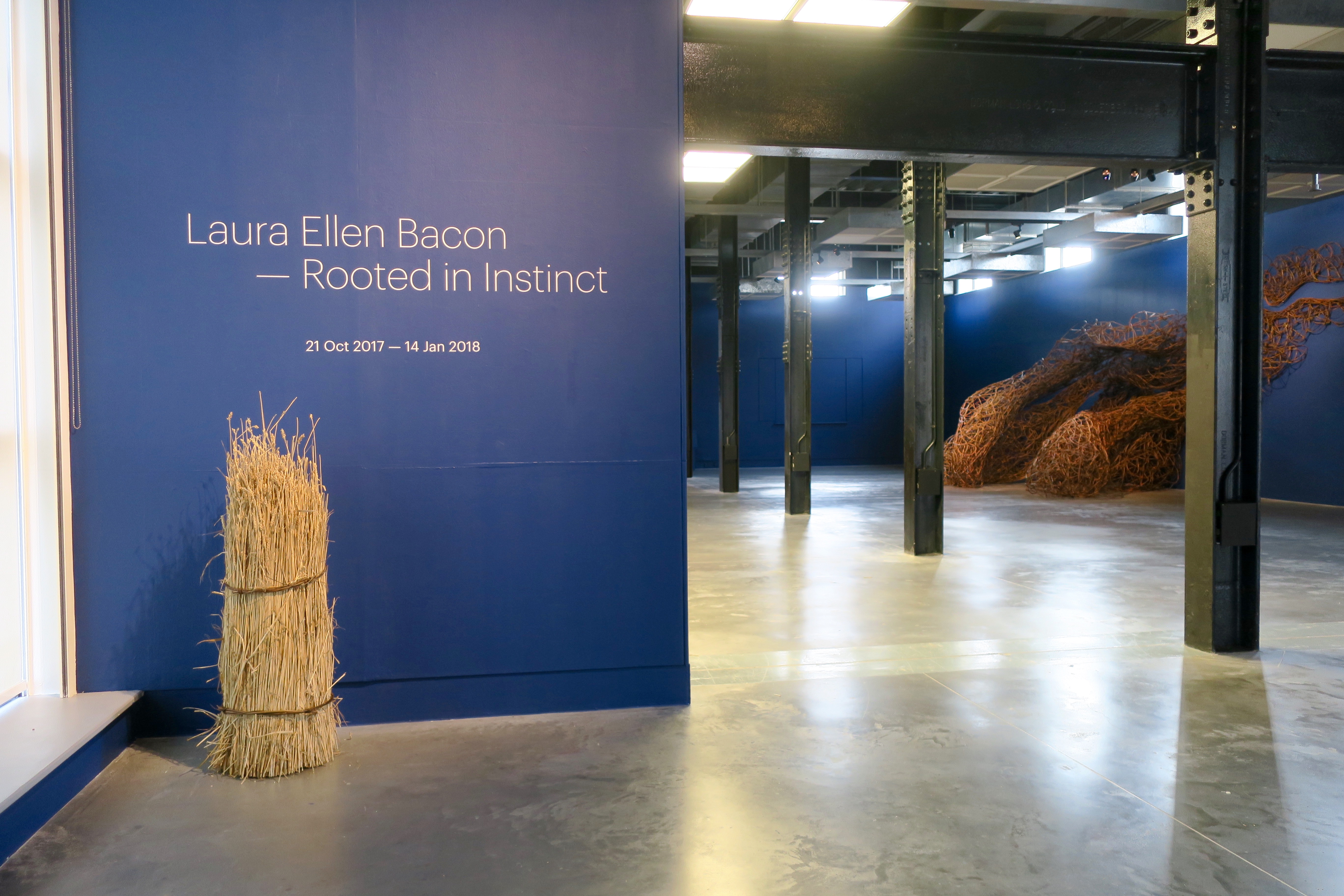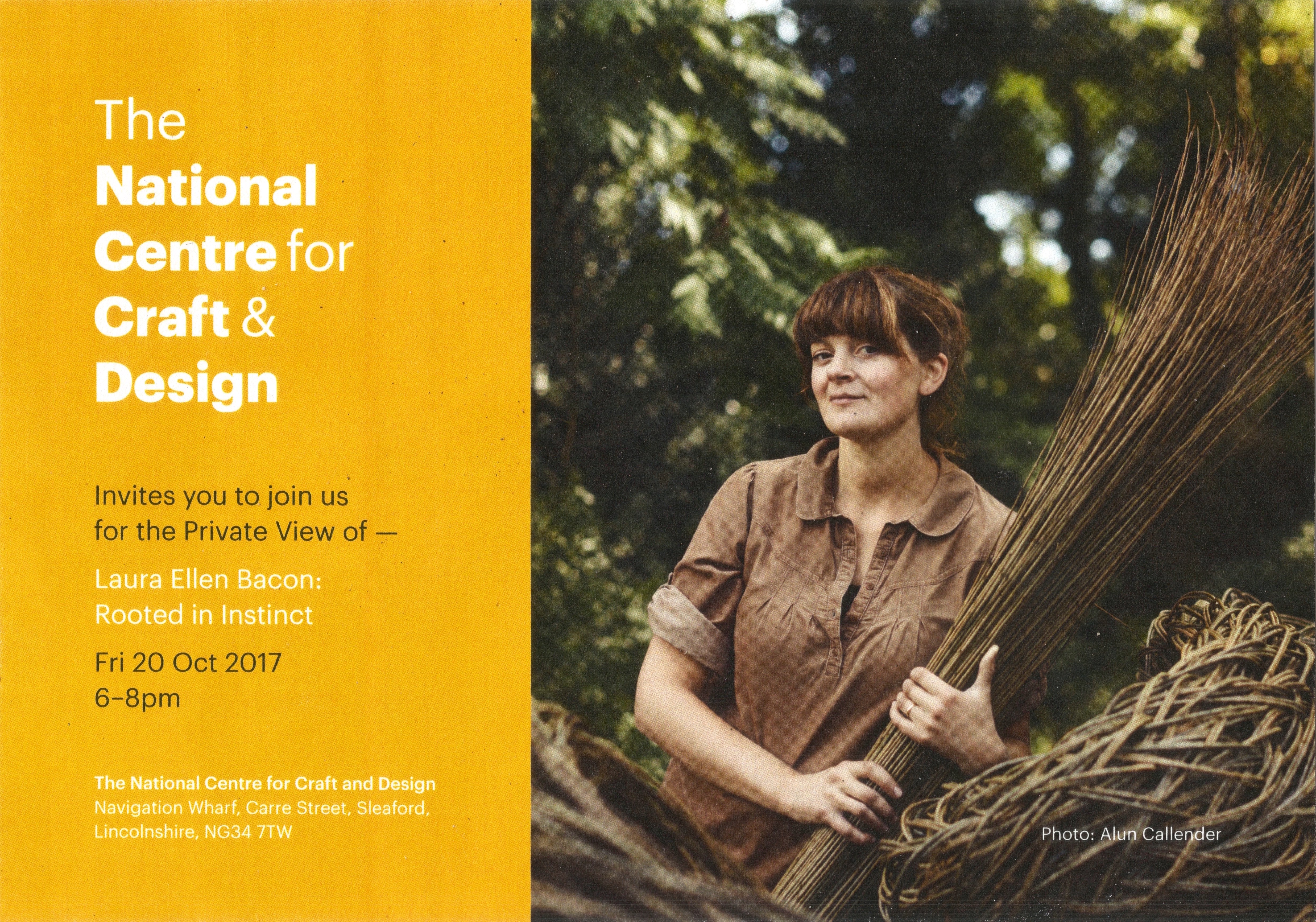 Laura Ellen Bacon: Rooted in Instinct