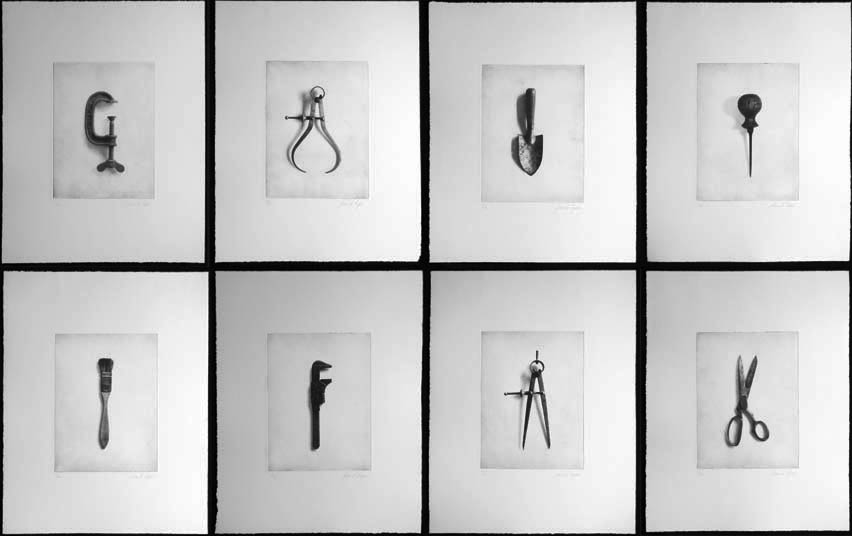 Portrait of my Father, John Douglas Piper – Photogravure prints, each from an edition of 12
Sheet size 20″ x 16″ Plate size 10.5″ x 8″
Top row: G-clamp, outside calipers, child's trowel circa. 1969, scratch awl
Bottom row: lacquer brush, wrench, spring dividers, tailors shears
In this series of eight photogravure prints, John Douglas Piper explores memory, sentimentality and the semantic meaning of an object. Piper's father was an engineer and his studio is full of his father's tools, neatly arranged and ordered ready for work. This final selection from hundreds of objects and tools expresses an aspect of personality, family relationship and memory. The similarity of form between the feminine outside calipers and the more masculine spring dividers is a reference to the artist and his twin sister. The delicate simplicity of the lacquer brush speaks of gentleness and creativity, whilst the more powerful and aggressive forms of the G-clamp and wrench speak of trauma and control.
I'm constantly reminded of my father each day at the studio as I'm surrounded by my/his tools, most of which are of the finest quality. I remember how he taught me how to use each one as a young boy. Faced with an engineering or build problem during my working day I will ask what would dad have done. Often I'm rewarded with an elegant, simple solution quite out of the blue. This is a very personal work about my complex relationship with my father. JDP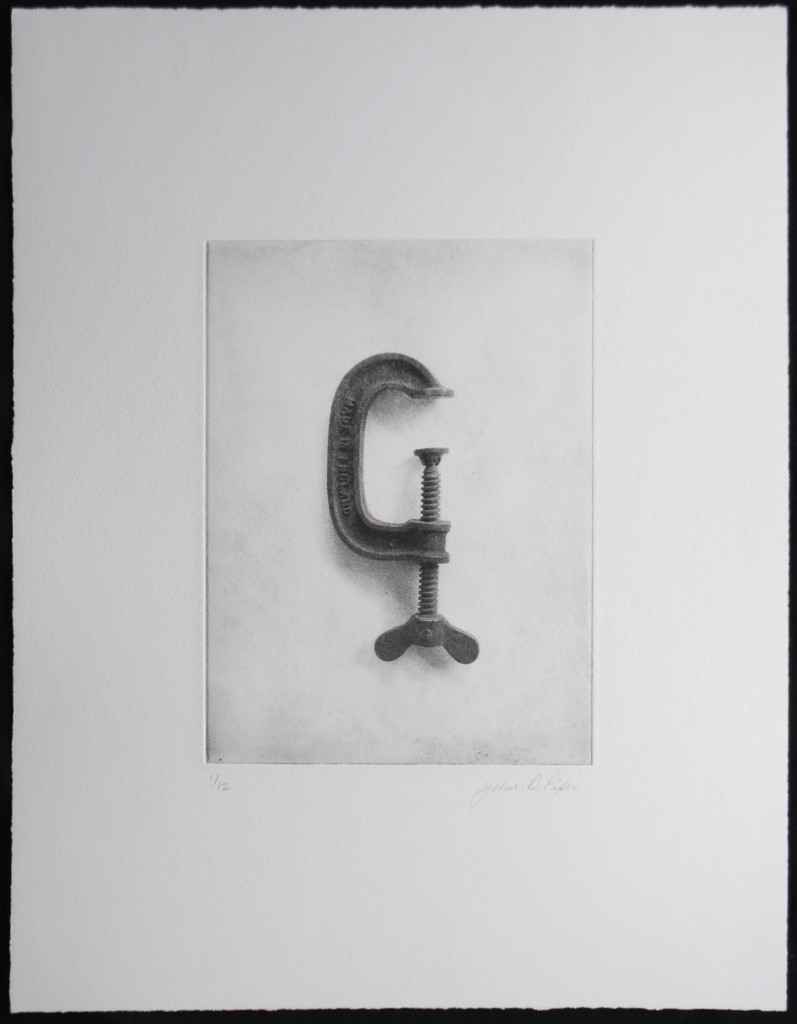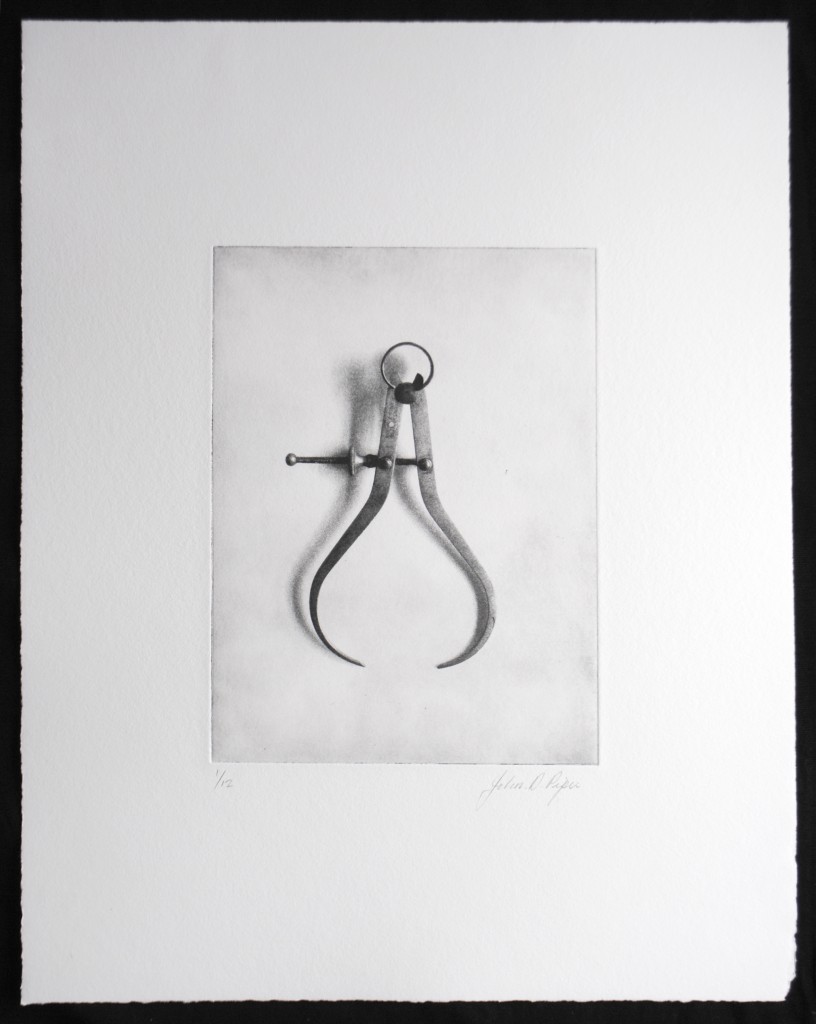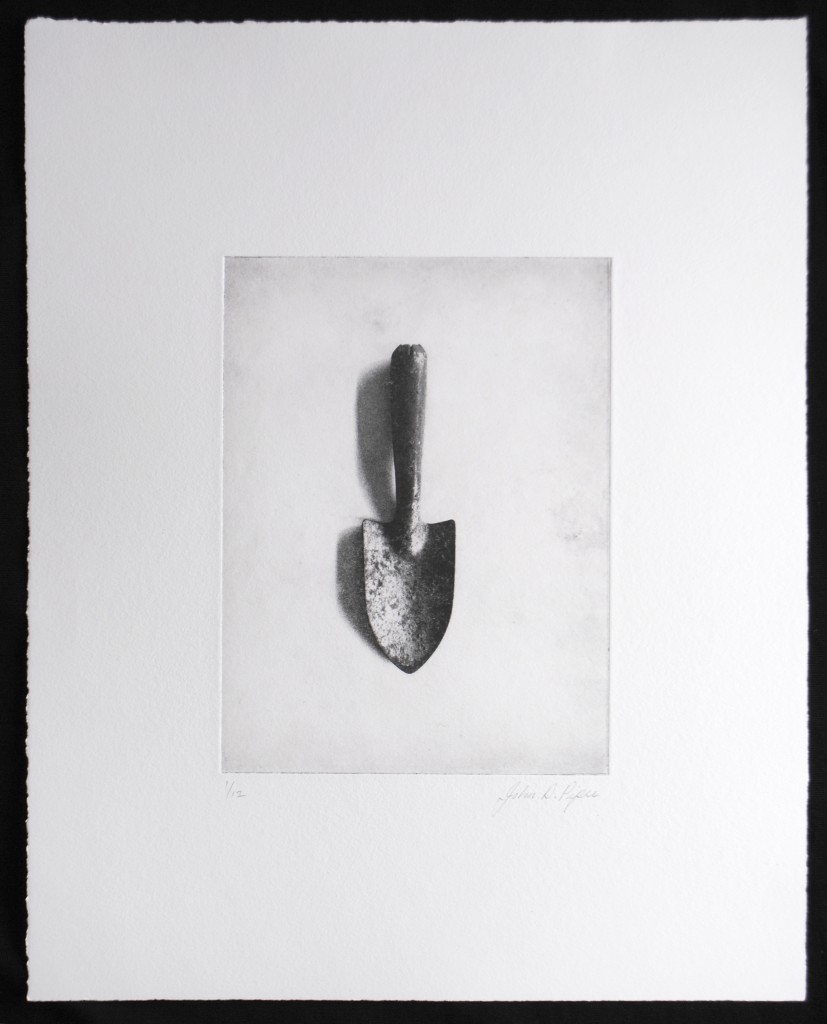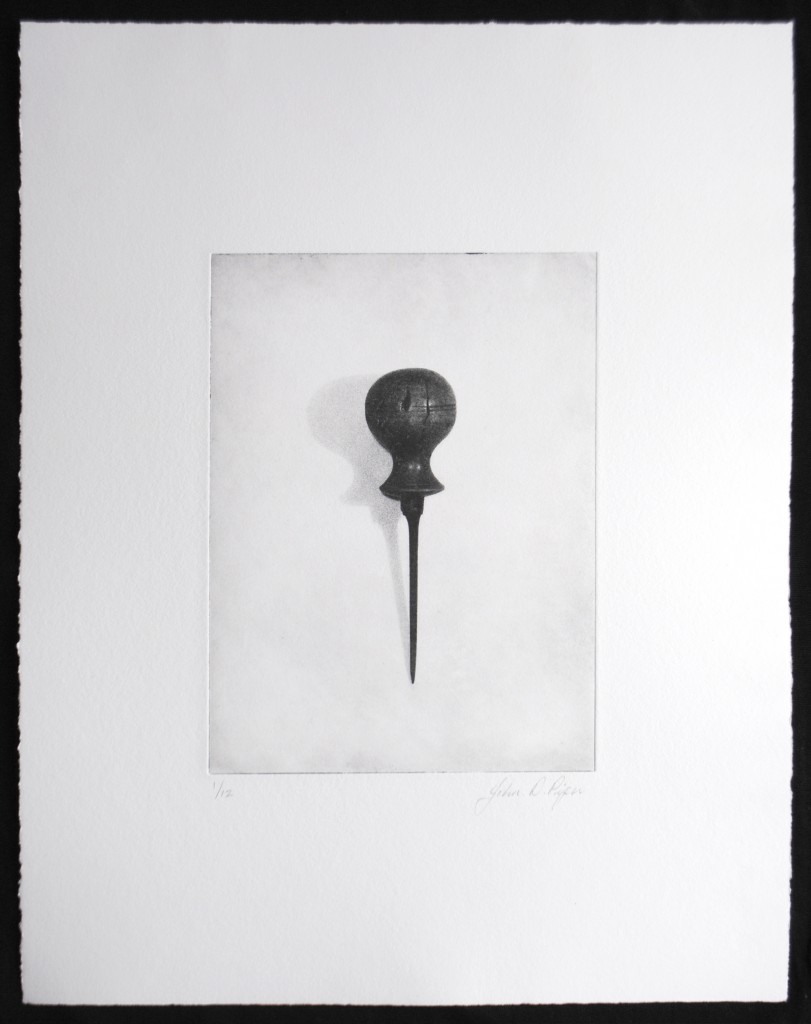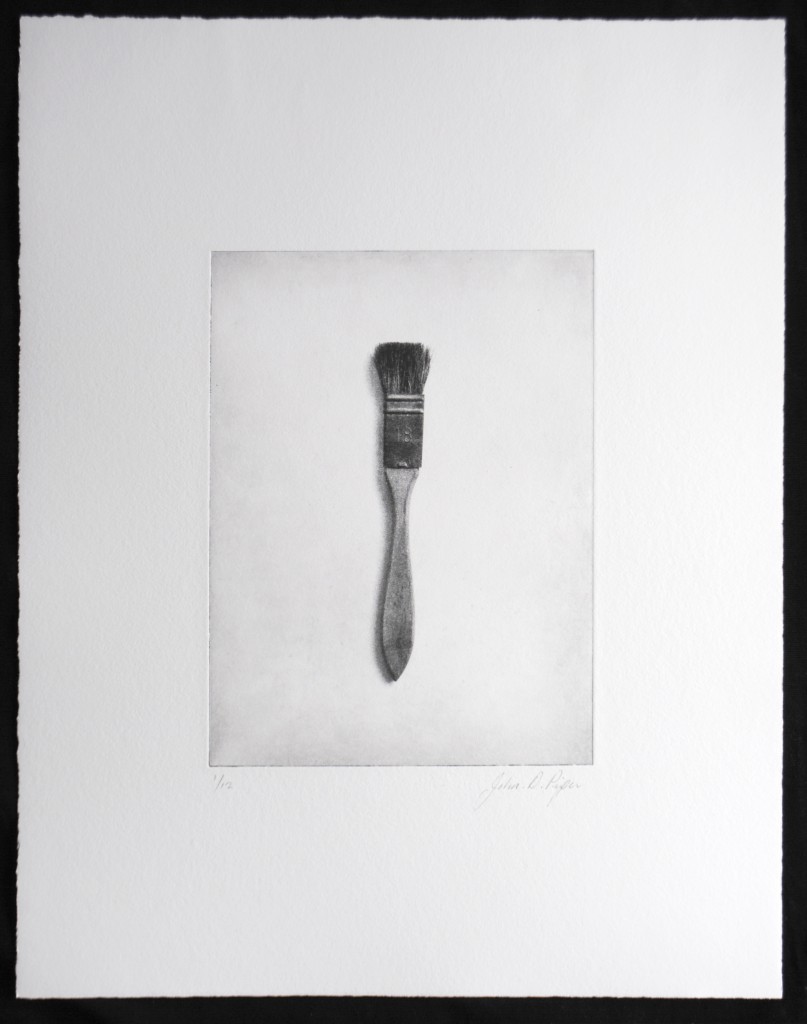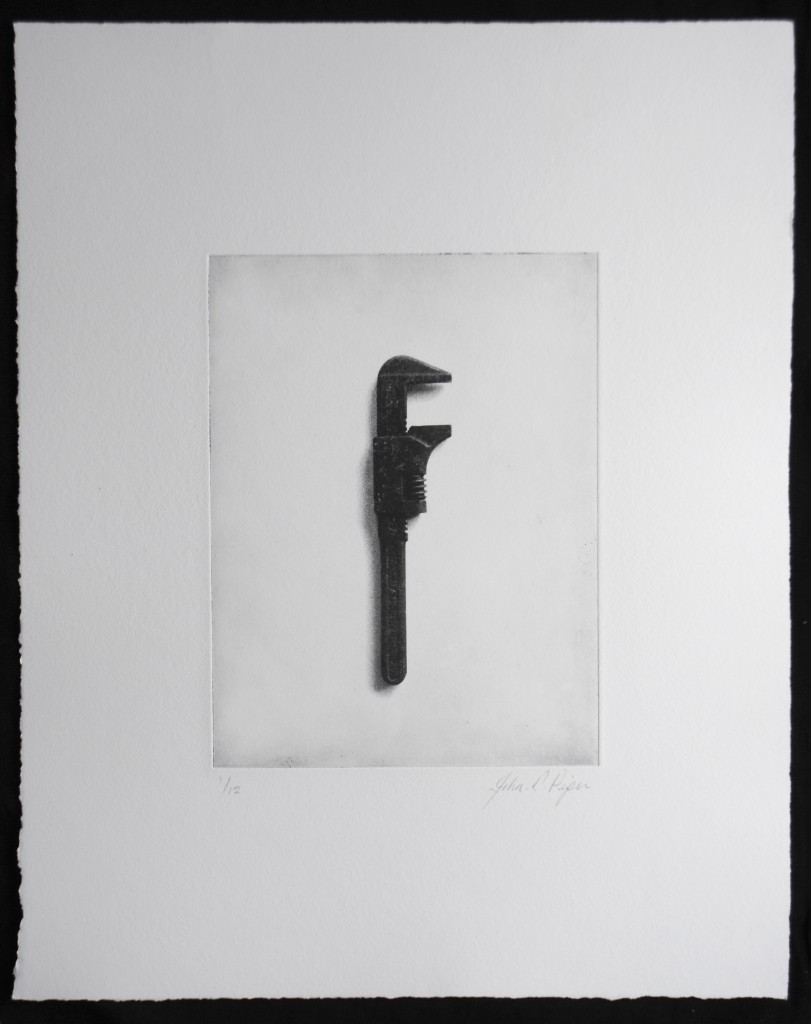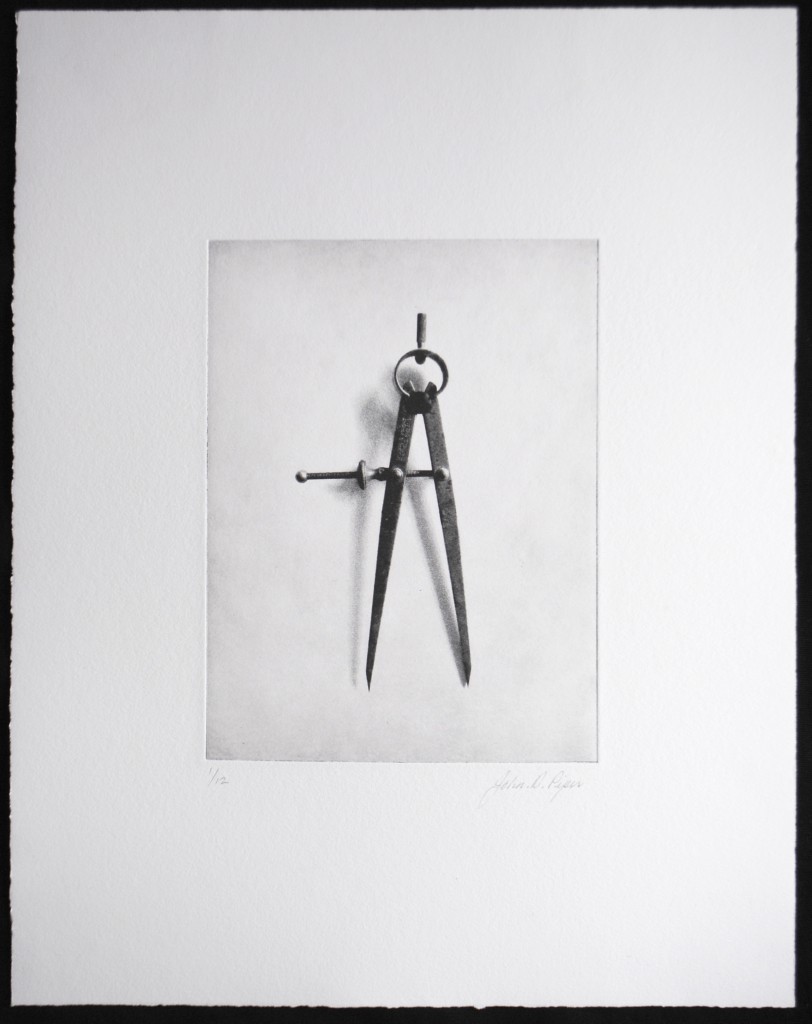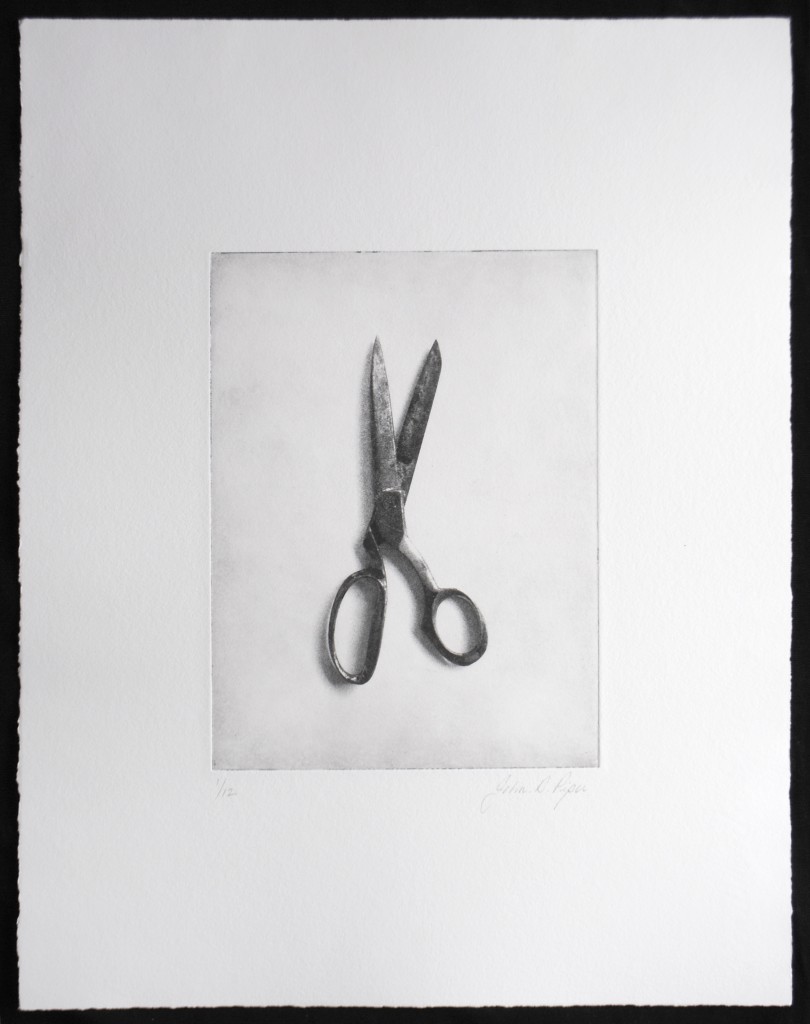 See more work by John Douglas Piper at The Rowley Gallery.