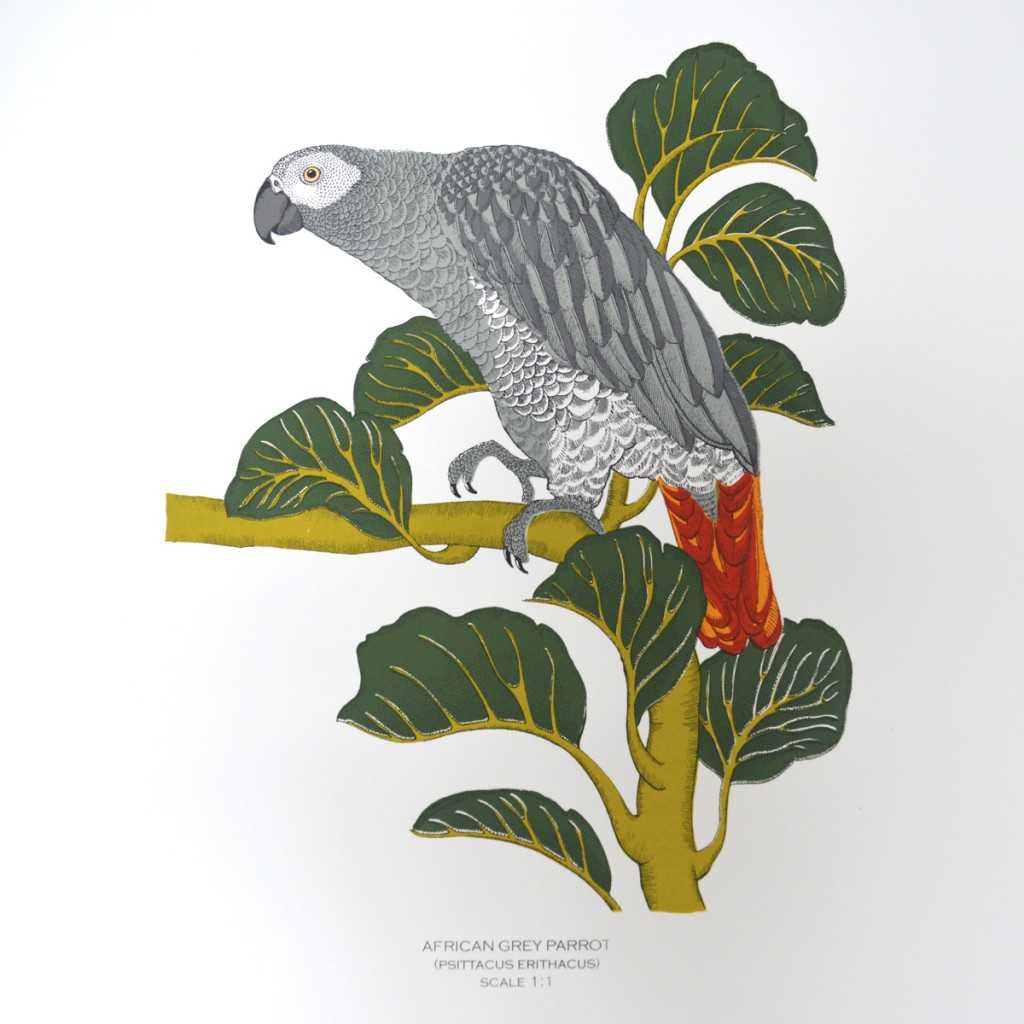 Fanny Shorter brought us some of her new parrot prints. These beautifully detailed life-size screenprints are presently perched in our print room.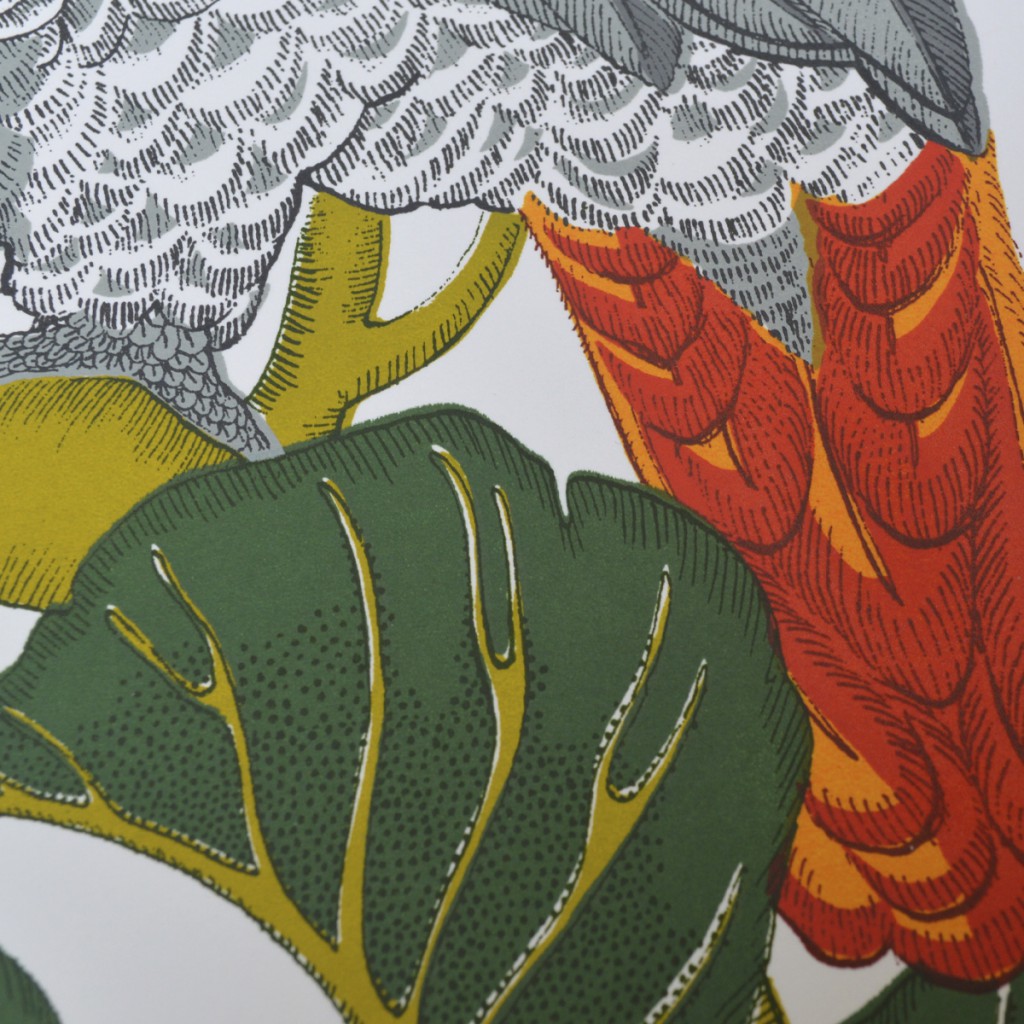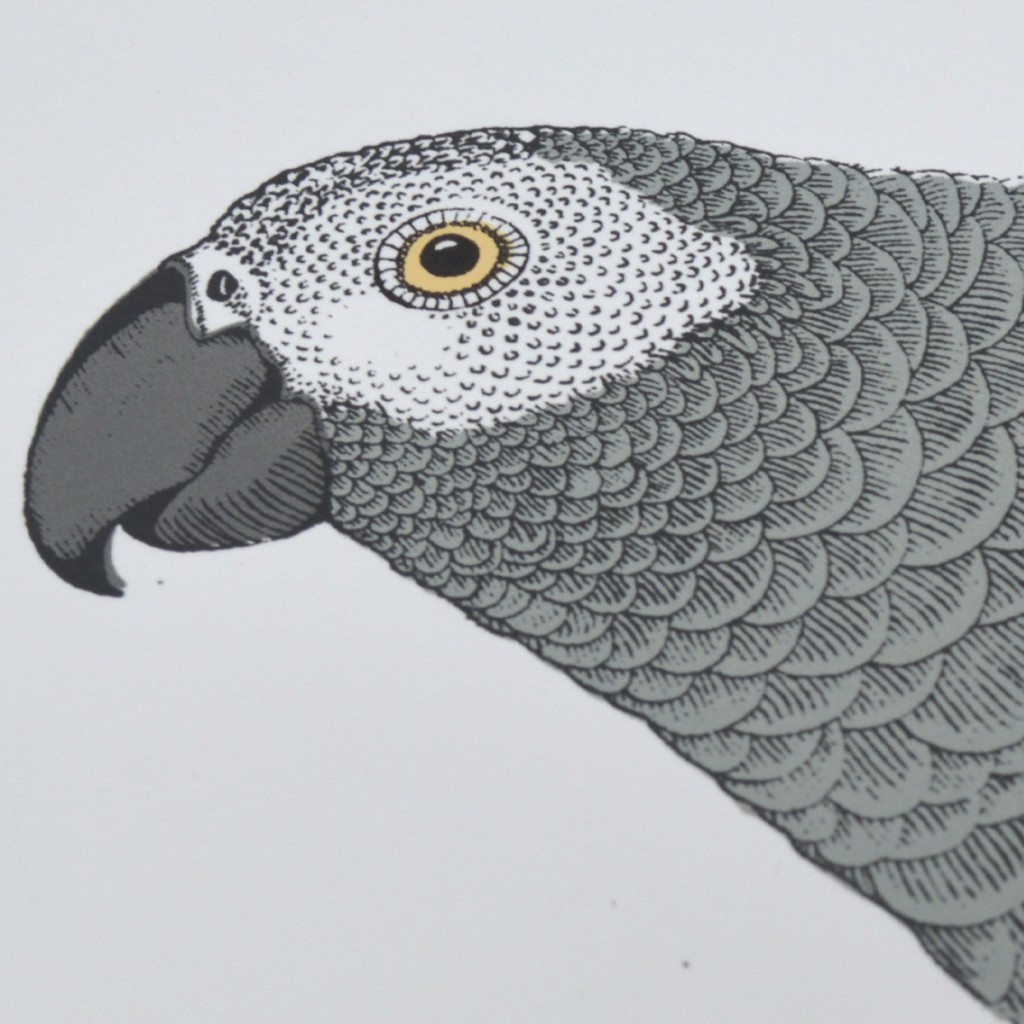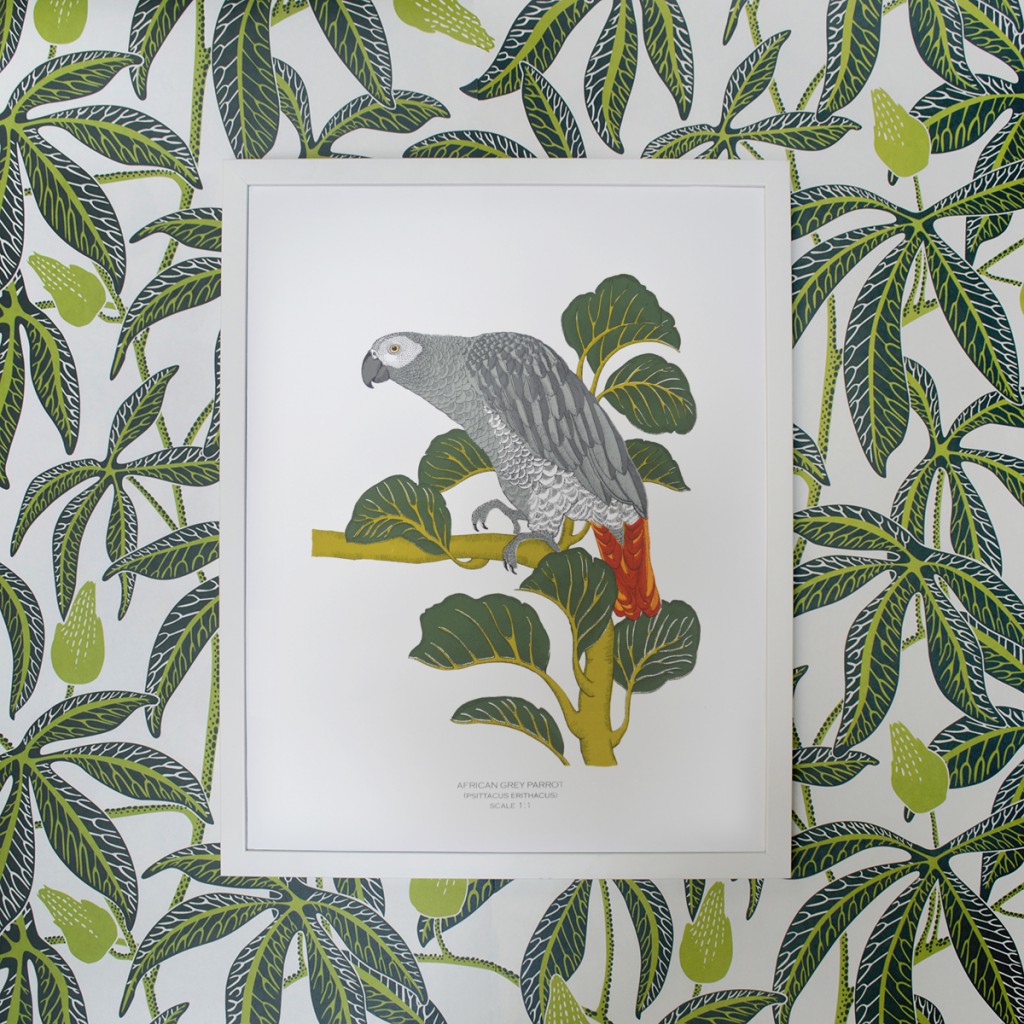 The African Grey Parrot is endemic to the Congo. African Greys are highly intelligent birds and are prized as pets for their ability to mimic human speech. They are approximately 33cm long and represented here to scale.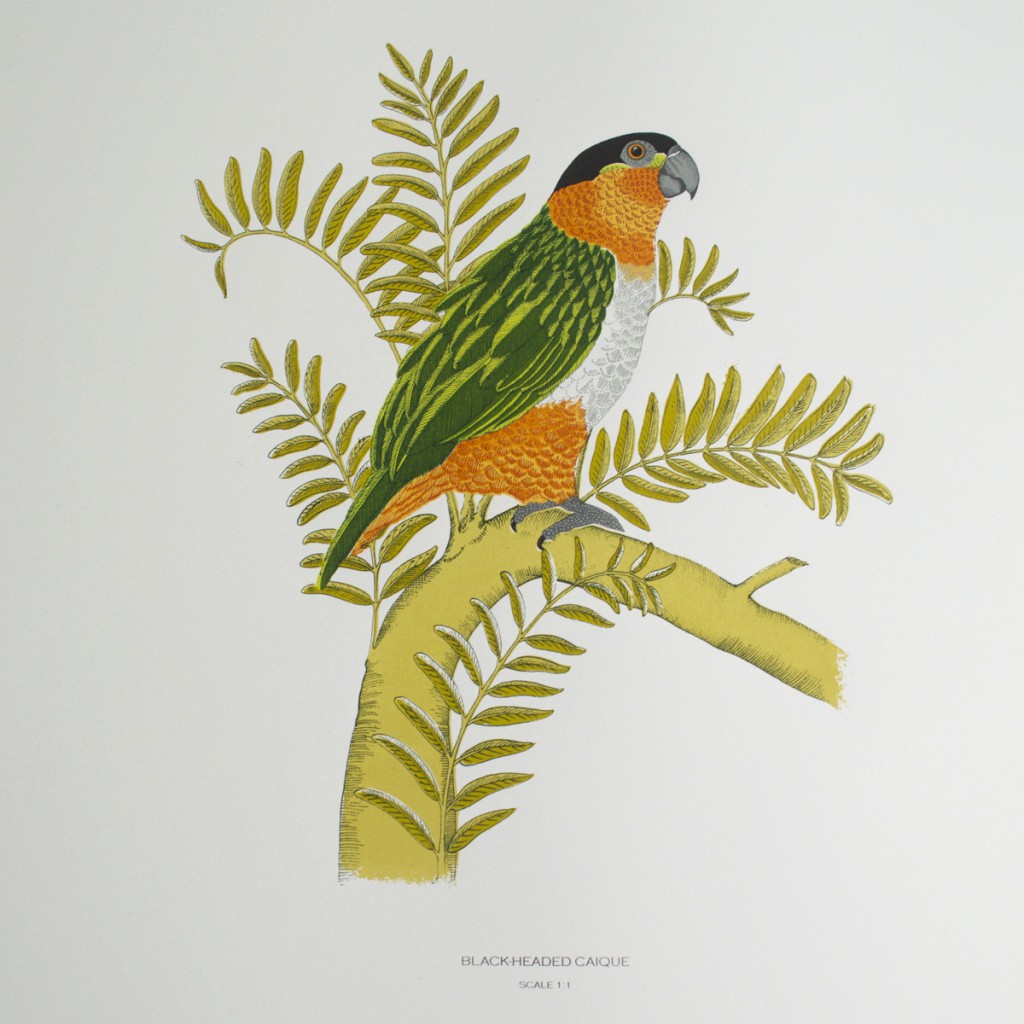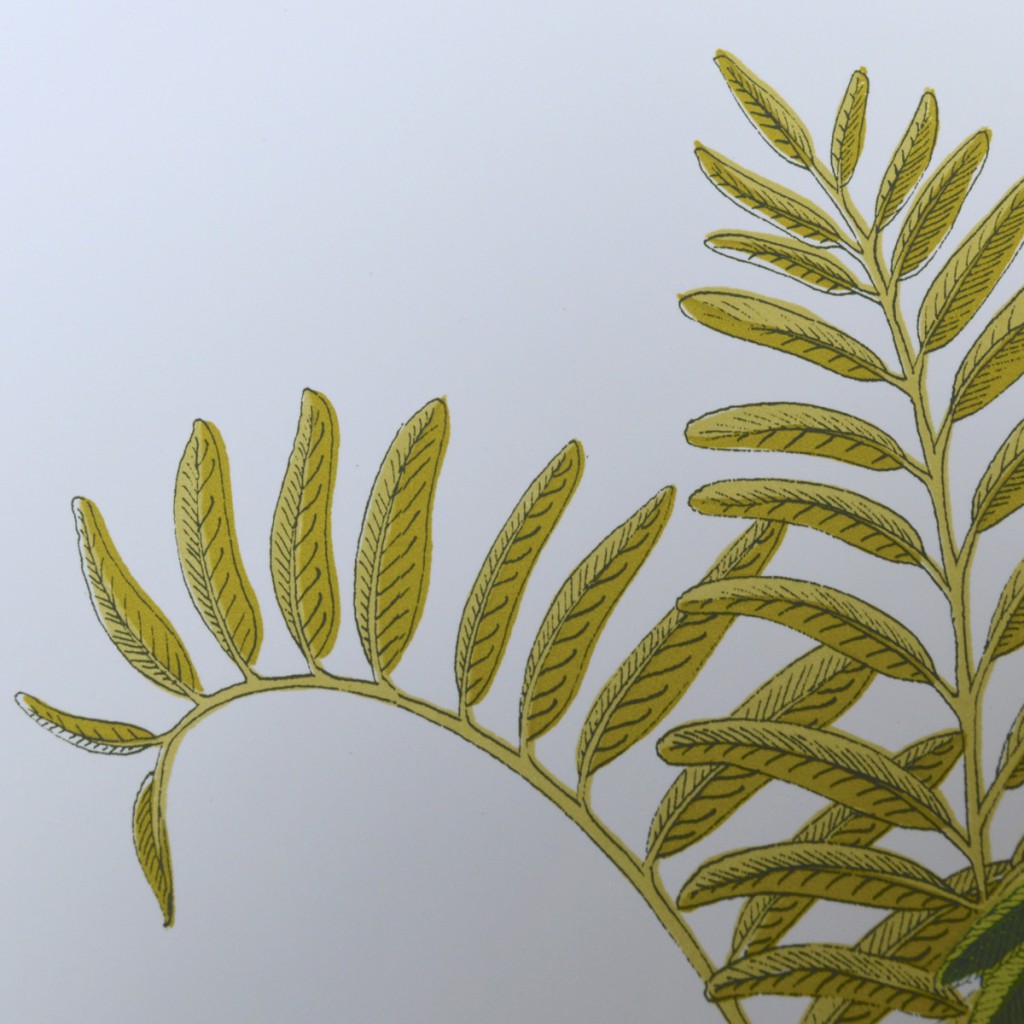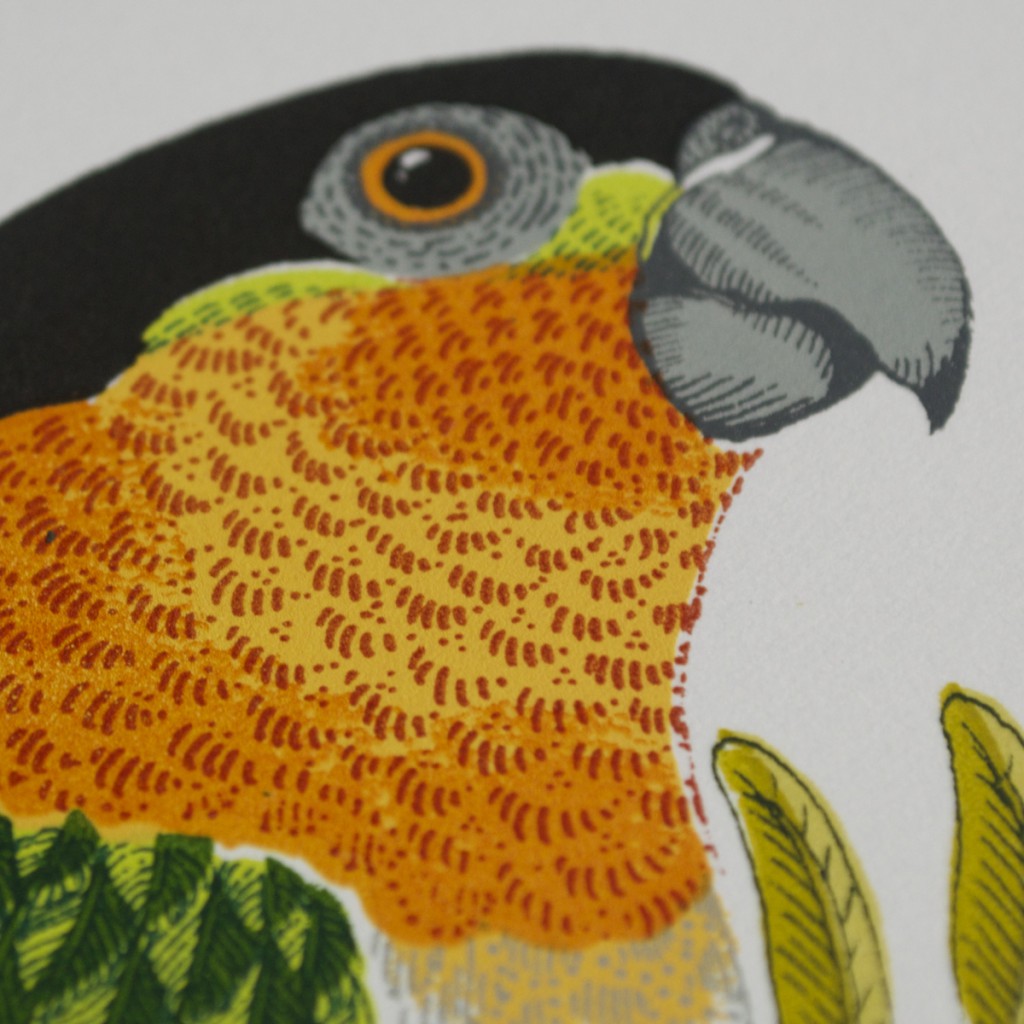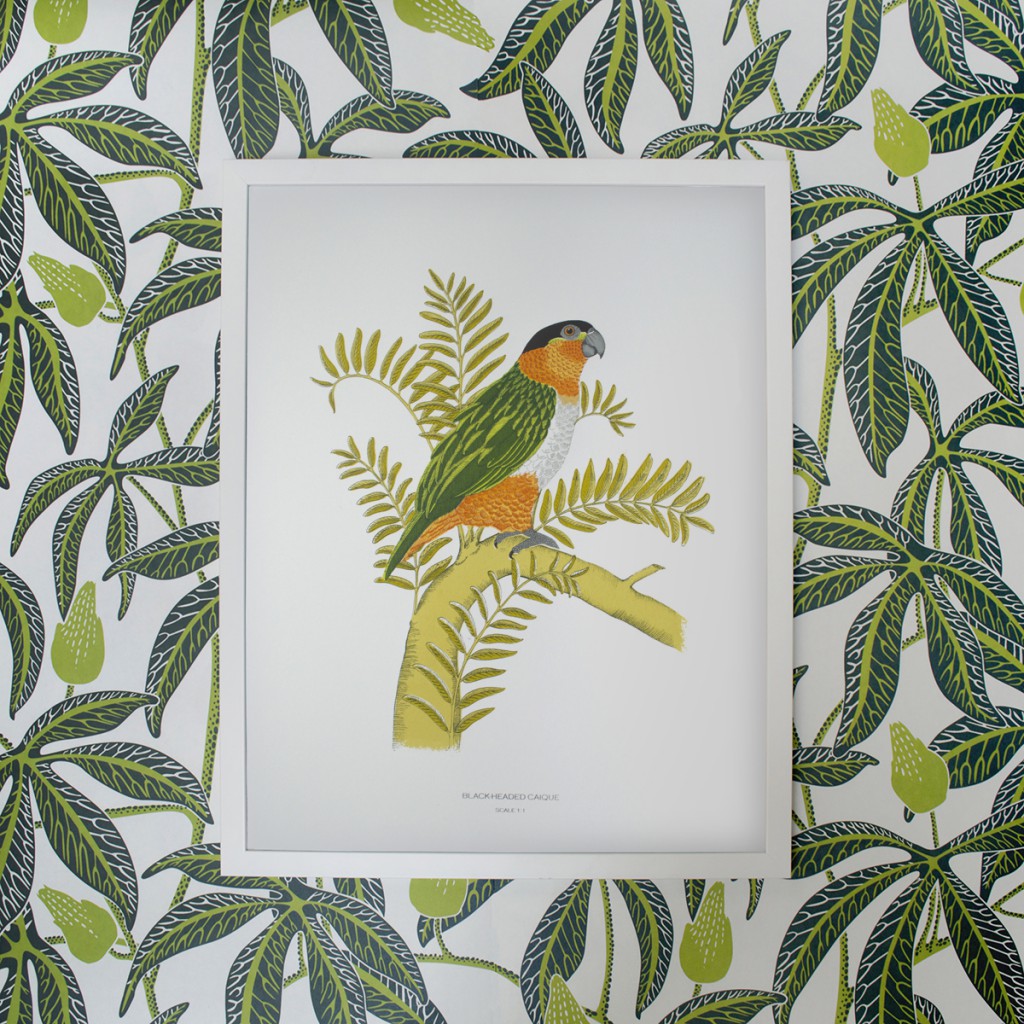 The Black-Headed Parrot is an orange, yellow and green caique with a distinctive black cap. It is found in the Amazon forest across South America. The male and female of the species have identical plumage. This small parrot feeds on flowers, fruits and seeds. It is represented true to scale.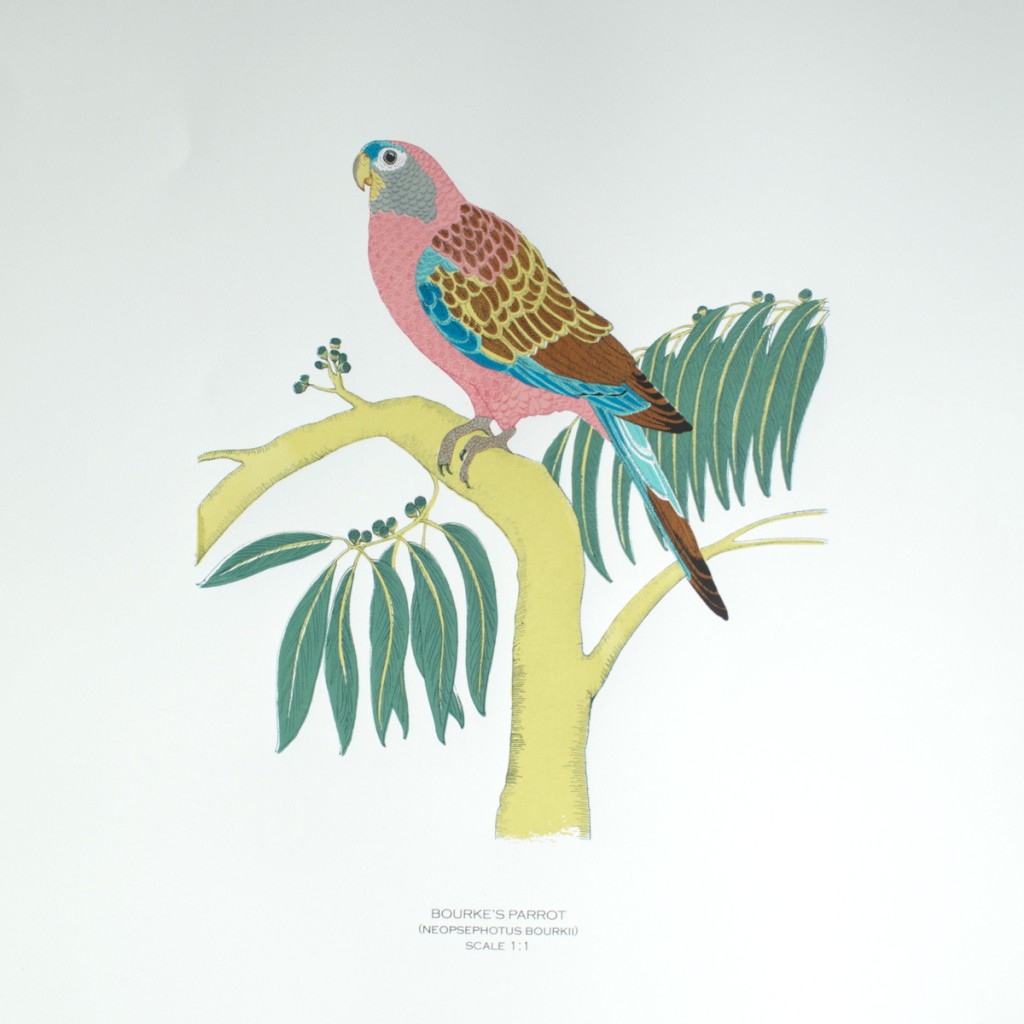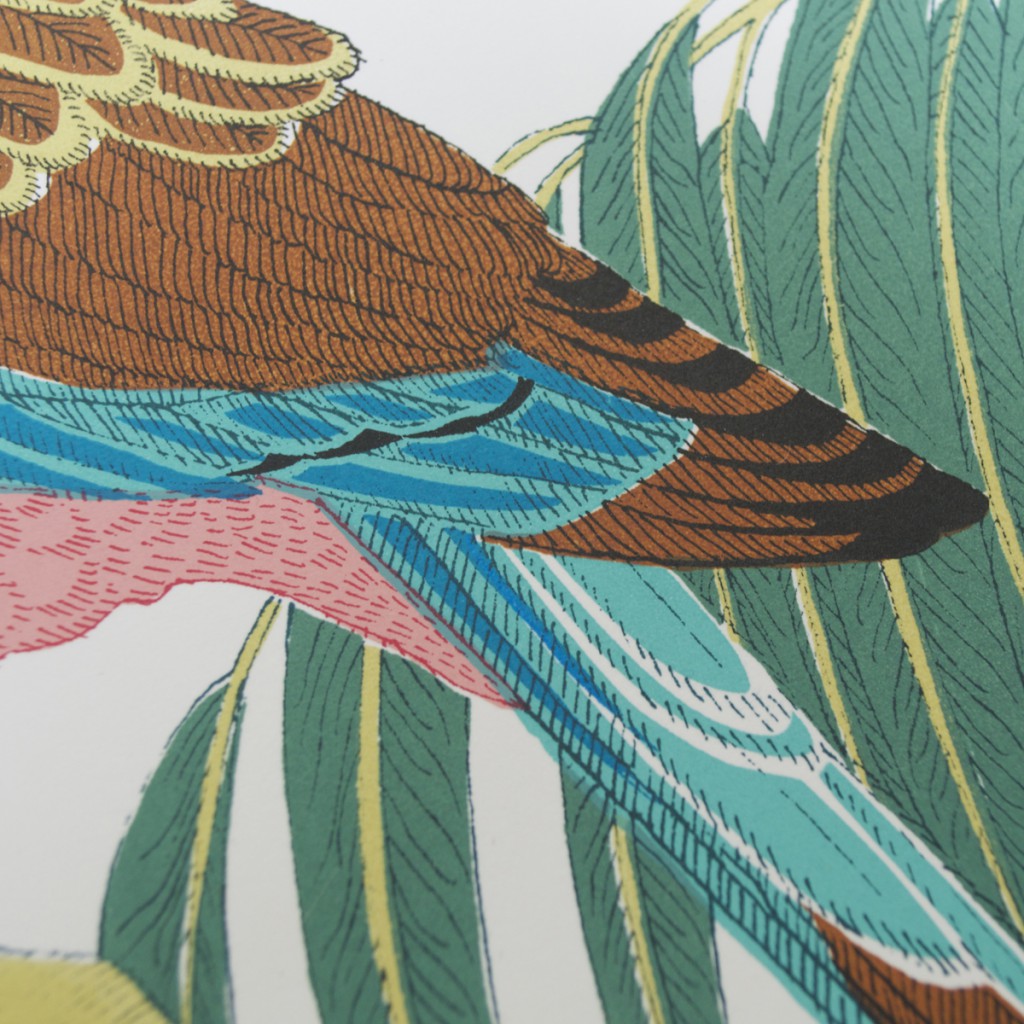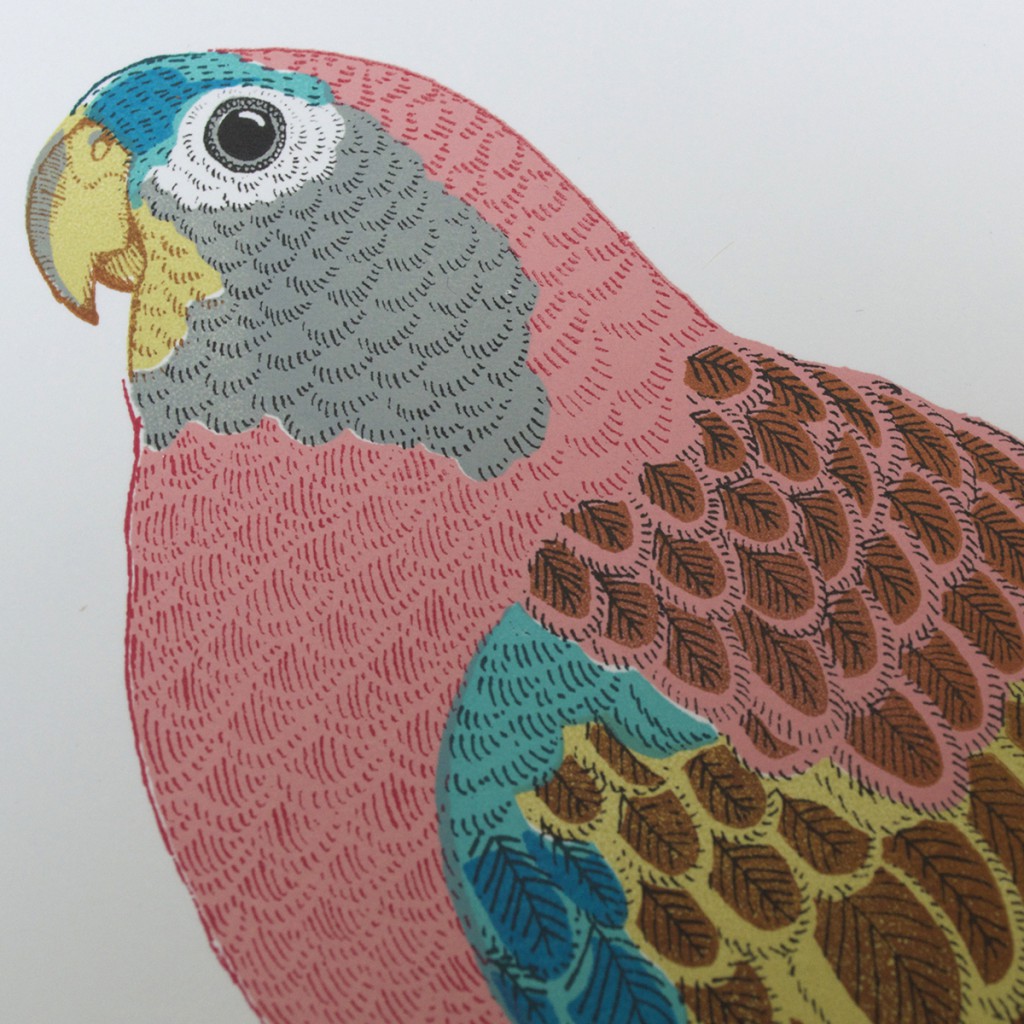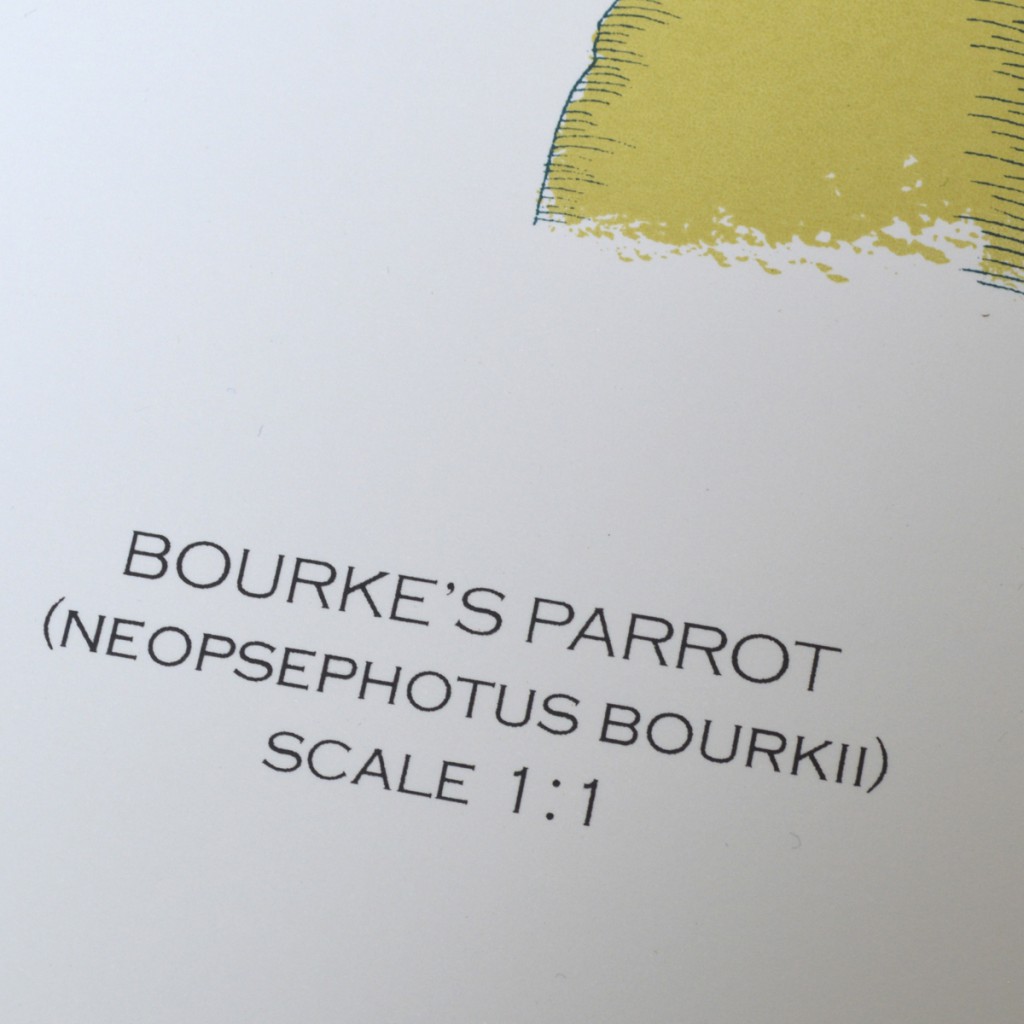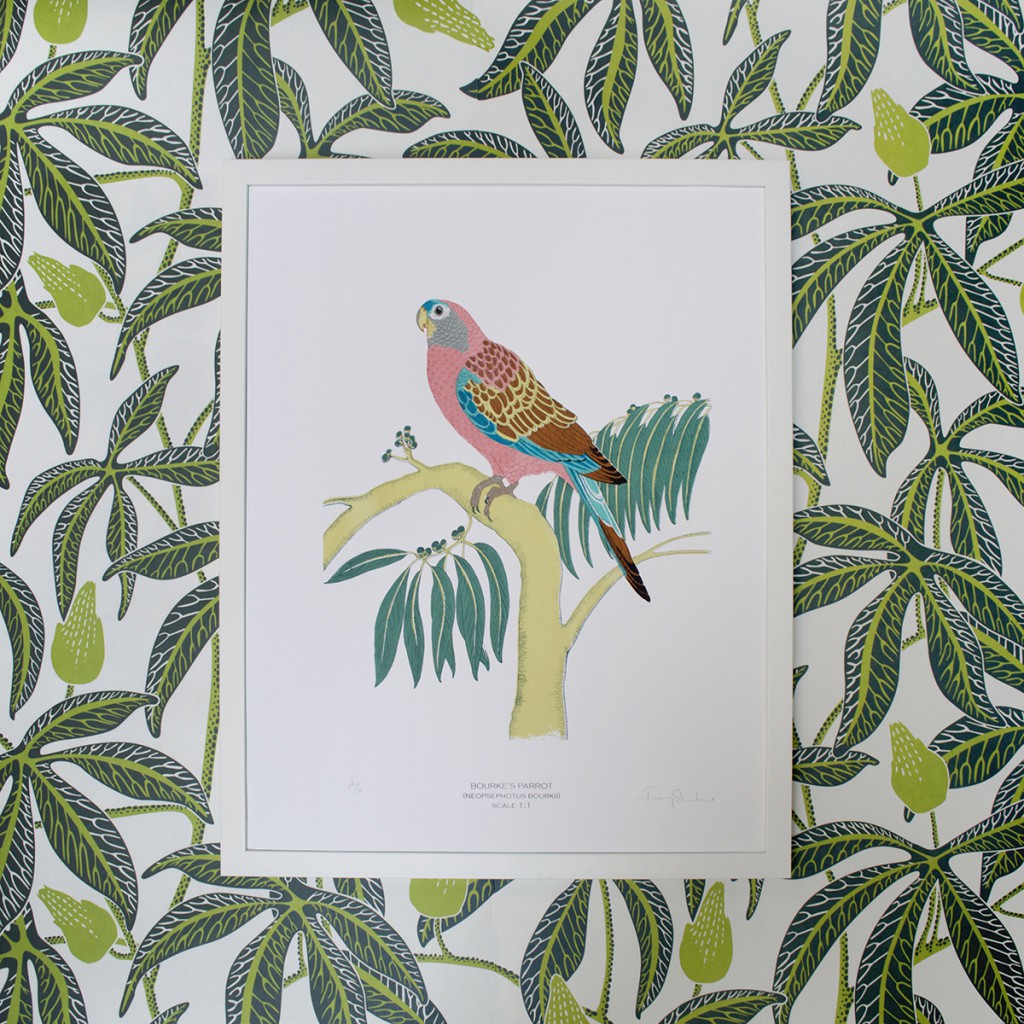 The Bourke's Parrot is a small Australian parrot named after General Sir Richard Bourke, the Governor of New South Wales at the time of its discovery in the early C19th. It is 19cm long and represented at its true size.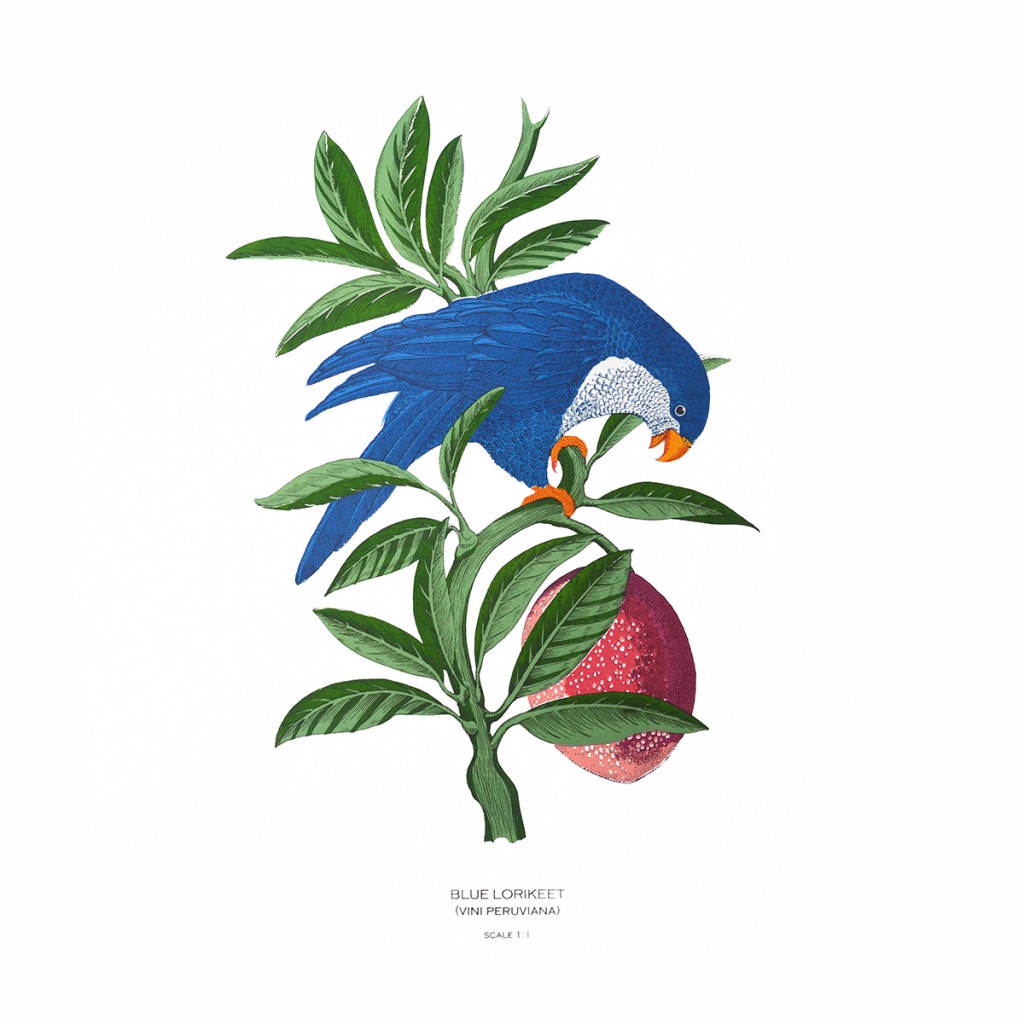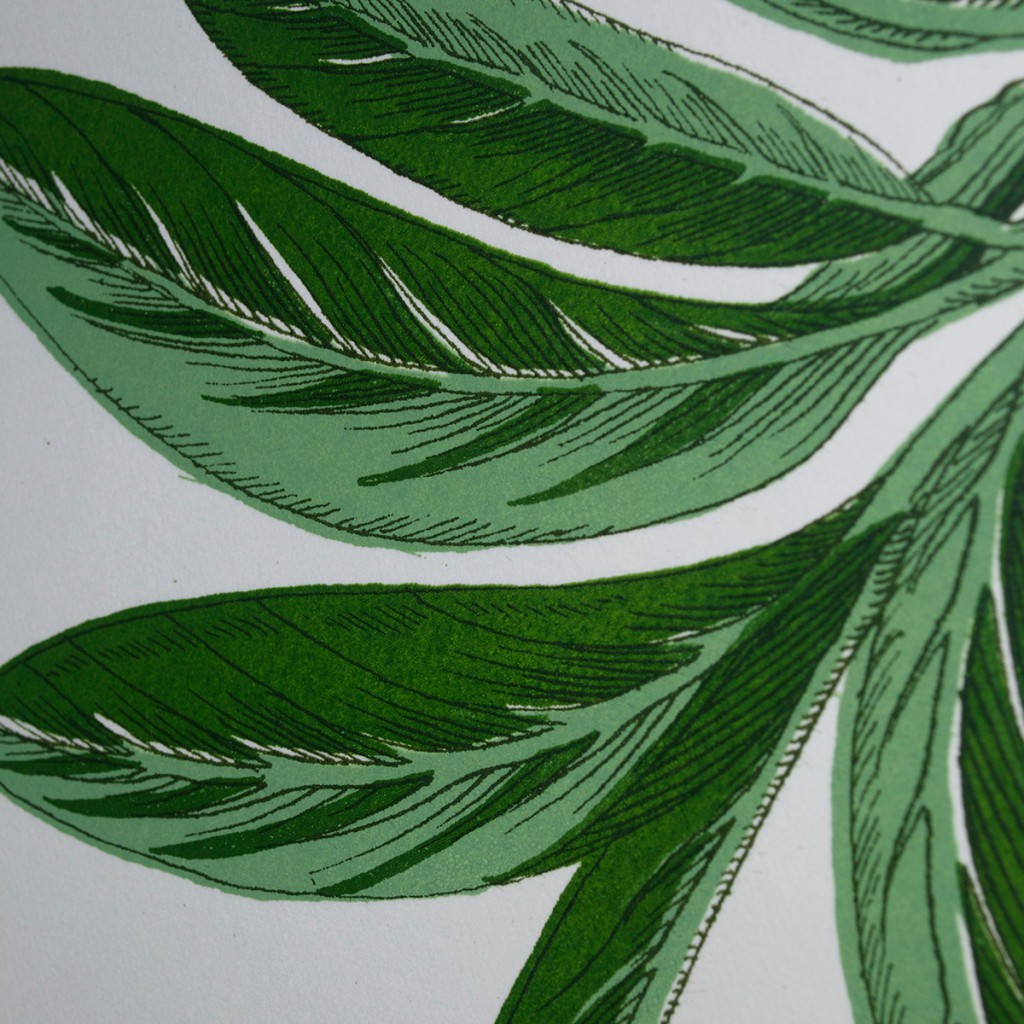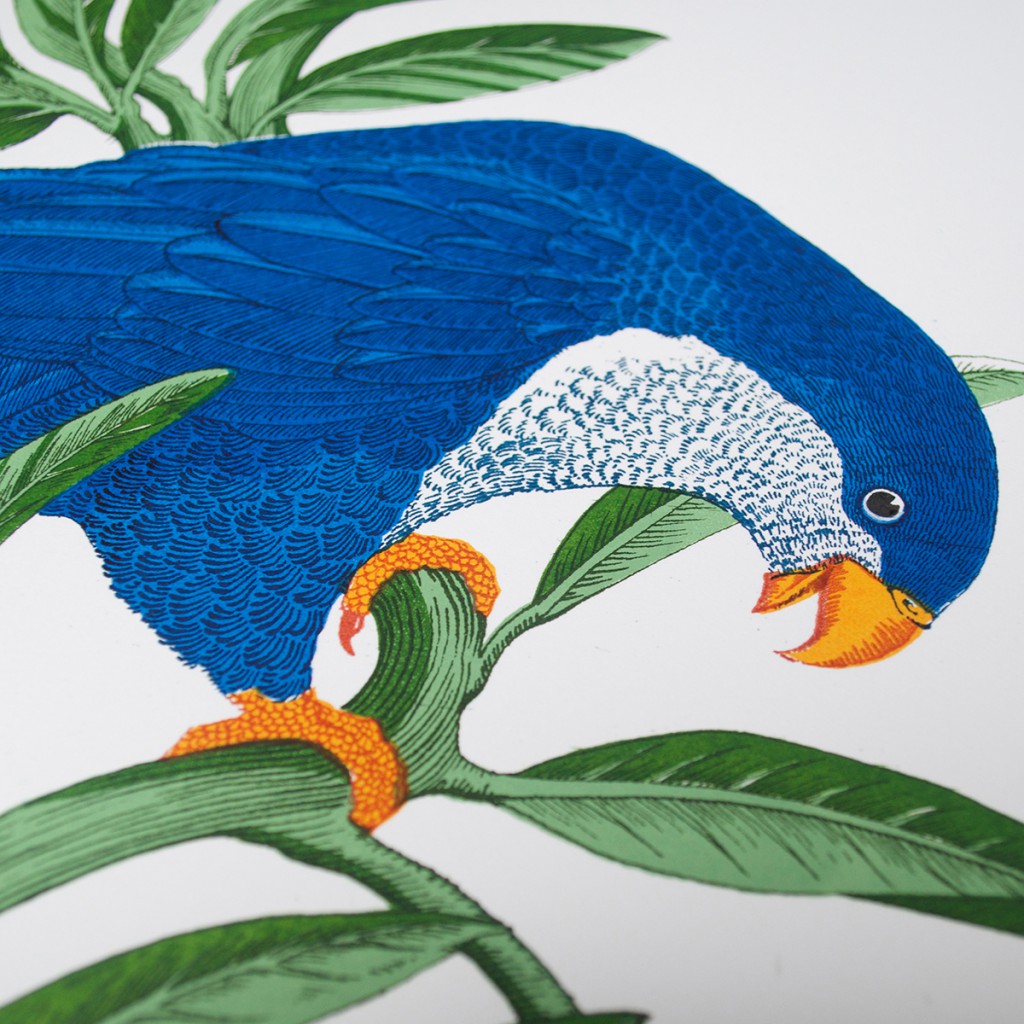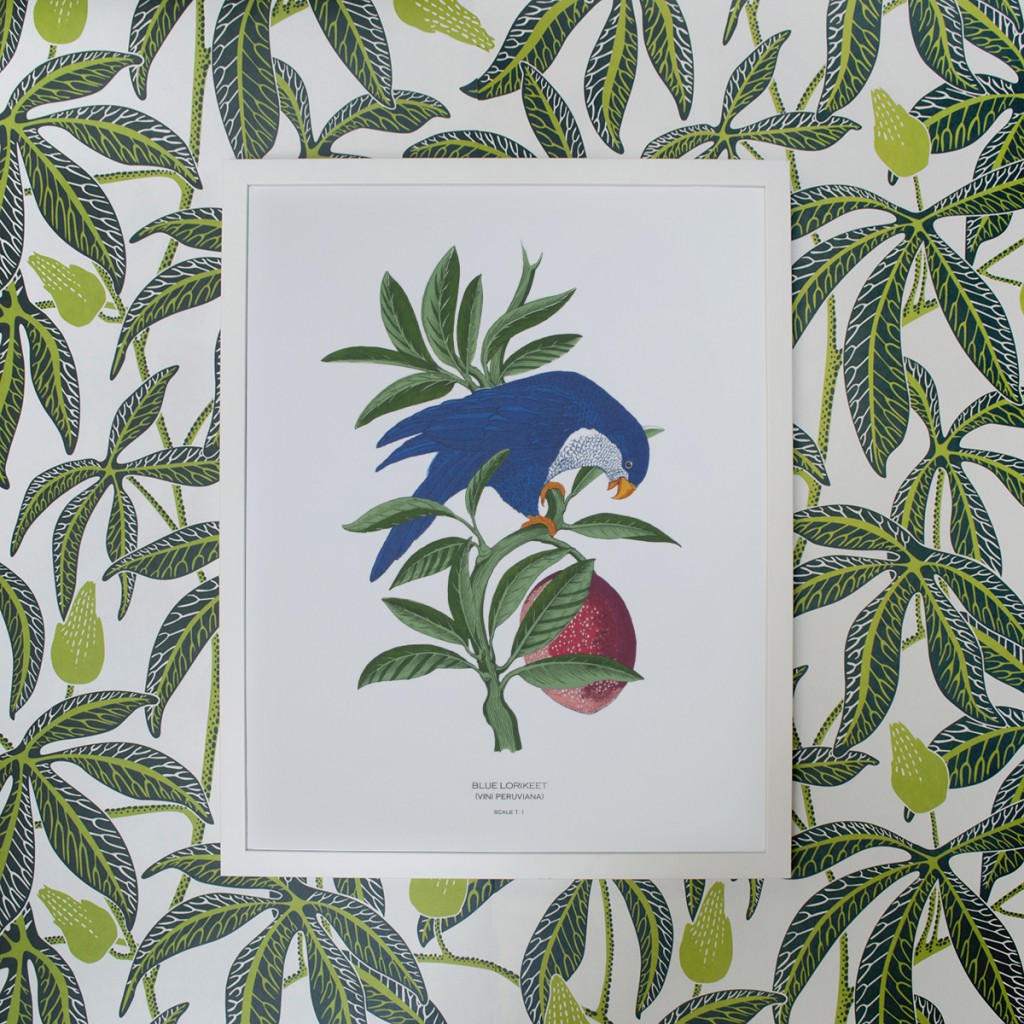 The Blue Lorikeet is a small blue parrot indigenous to French Polynesia and The Cook Islands. It is 18cm long and represented at its true size.
See more by Fanny Shorter at The Rowley Gallery.