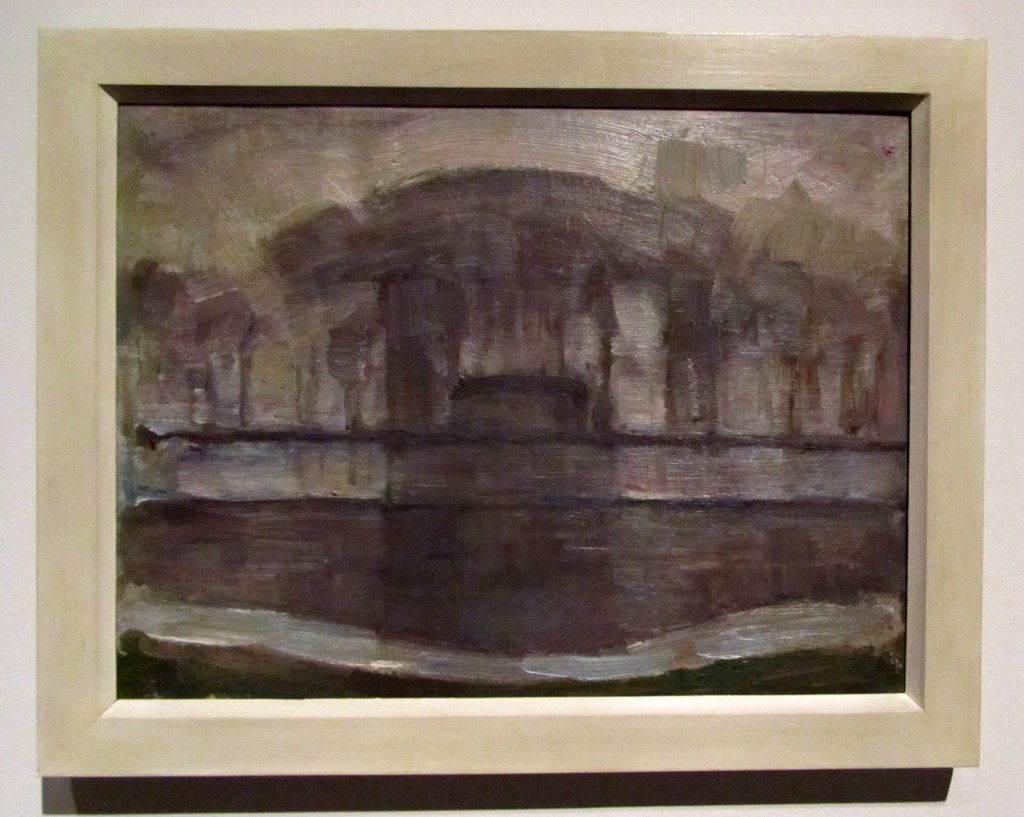 Whilst I was preparing the Malevich In Amsterdam post I kept uncovering photos of Mondrian paintings from last year in Amsterdam. There are presently exhibitions in Margate and Liverpool marking seventy years since his death, so it seemed appropriate to post some of those photos here, in memory of Mondrian in Amsterdam.
These first photos are from Mondriaan in Amsterdam at the Amsterdam Museum. The painting above is Geinrust Farm in the Mist, 1906-07, oil on canvas.
…Mondriaan used only grey, mixed with red, yellow and blue. He used only a little green in the foreground, the only concession to his former realism. Here the brush strokes are suddenly horizontal and vertical.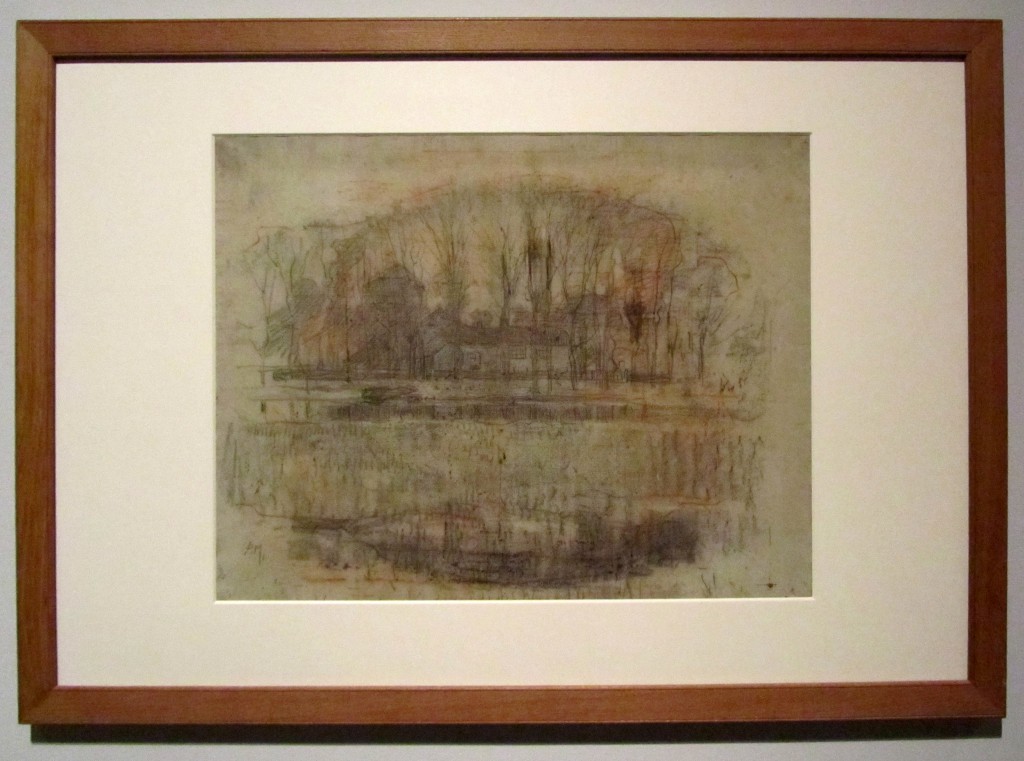 Geinrust Farm: Compositional Study, c.1906, charcoal, black and red chalk on paper.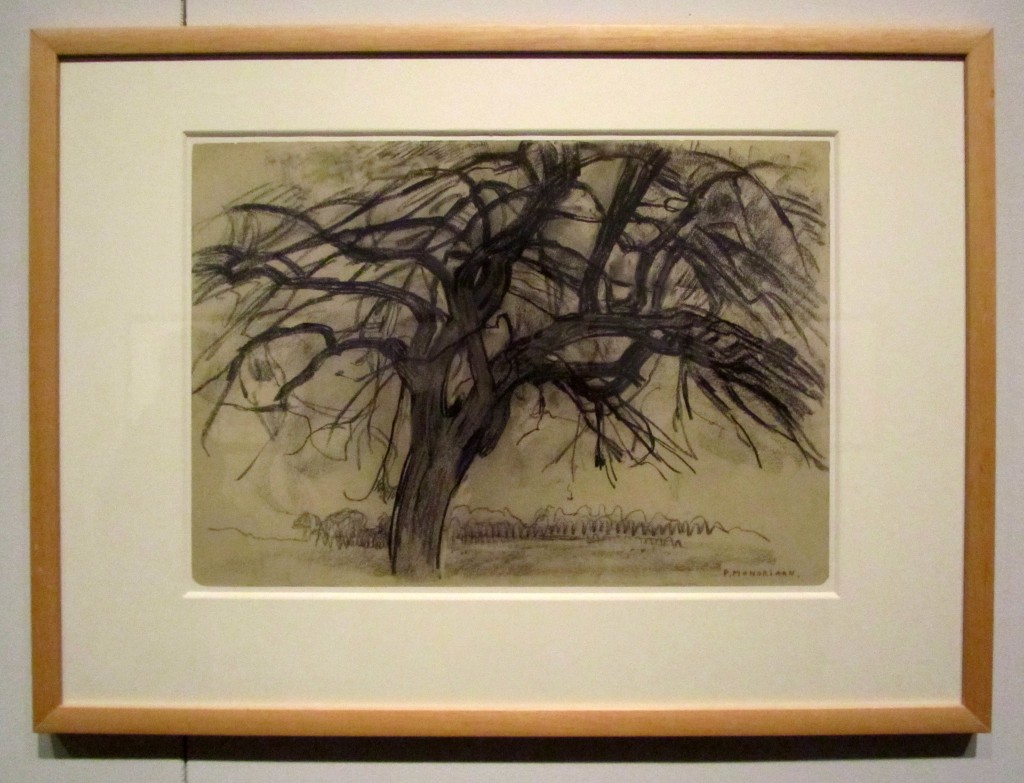 Preliminary Study for Evening: The Red Tree, 1908, black chalk and charcoal on paper.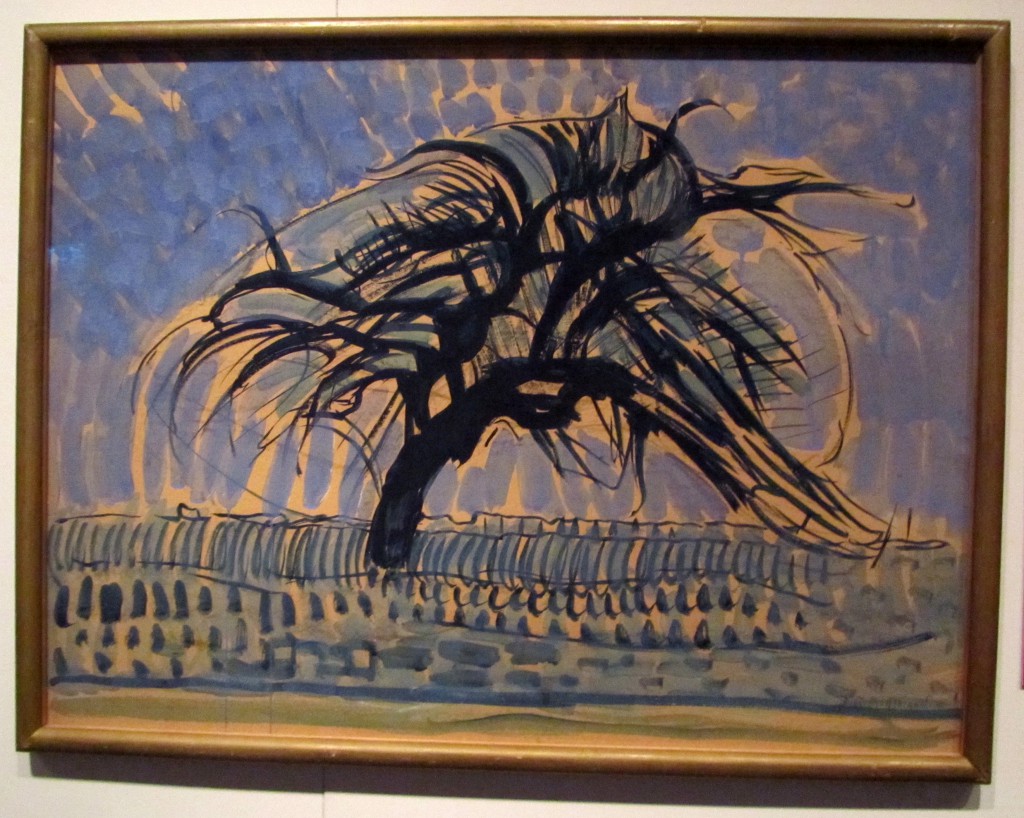 Apple Tree in Blue, 1908, tempera on card.
Mondriaan created a separate motif by disconnecting the tree from its setting. An old apple tree in the garden at the Domburg villa was the model for this tree. In the drawing, the emphasis is on the branches. In the tempera version of the tree, the blue is rendered in strips, creating a definite rhythm.
※
The following photographs are of paintings in the Stedelijk Museum.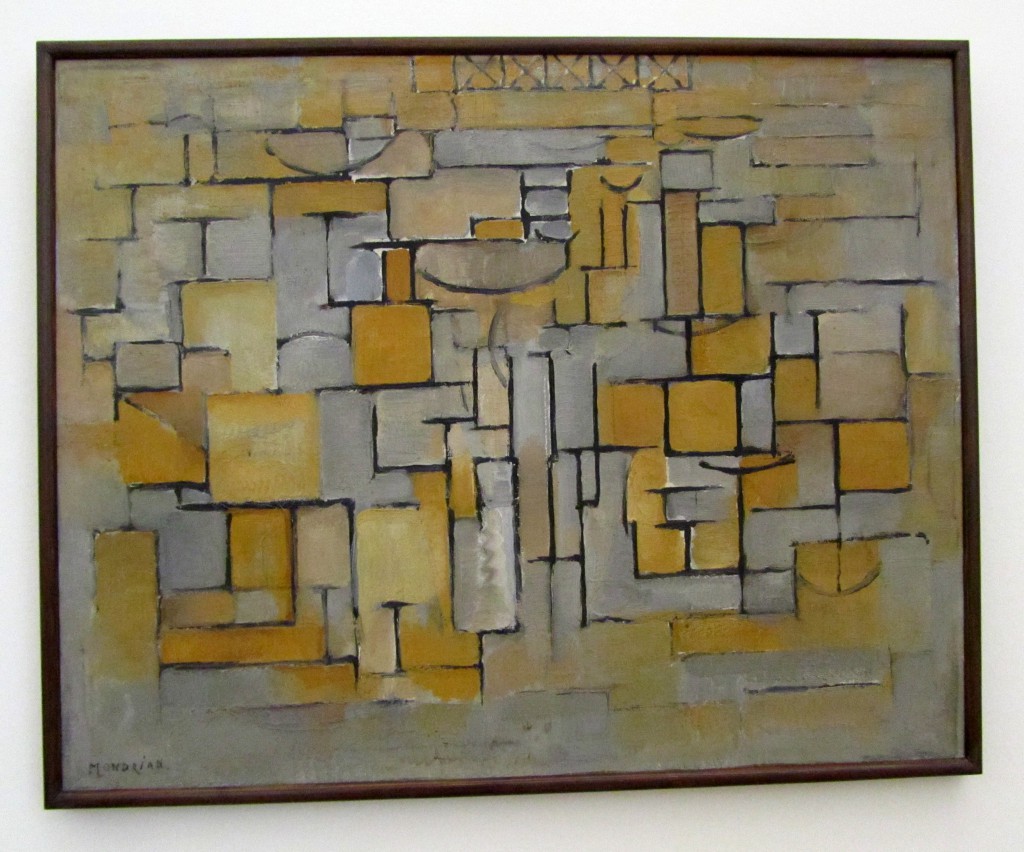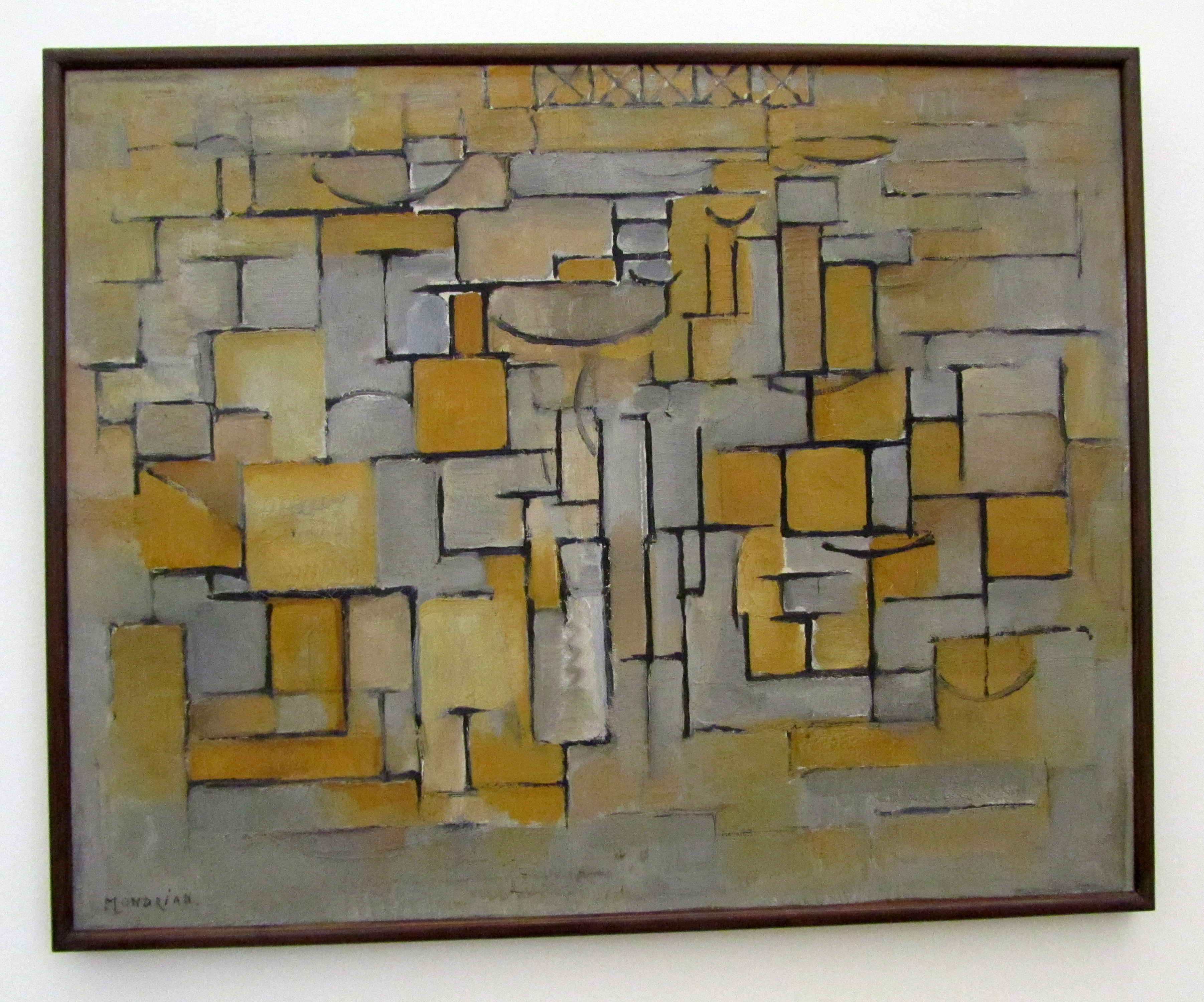 Painting No.II / Composition No.XV / Composition 4, 1913, oil on canvas.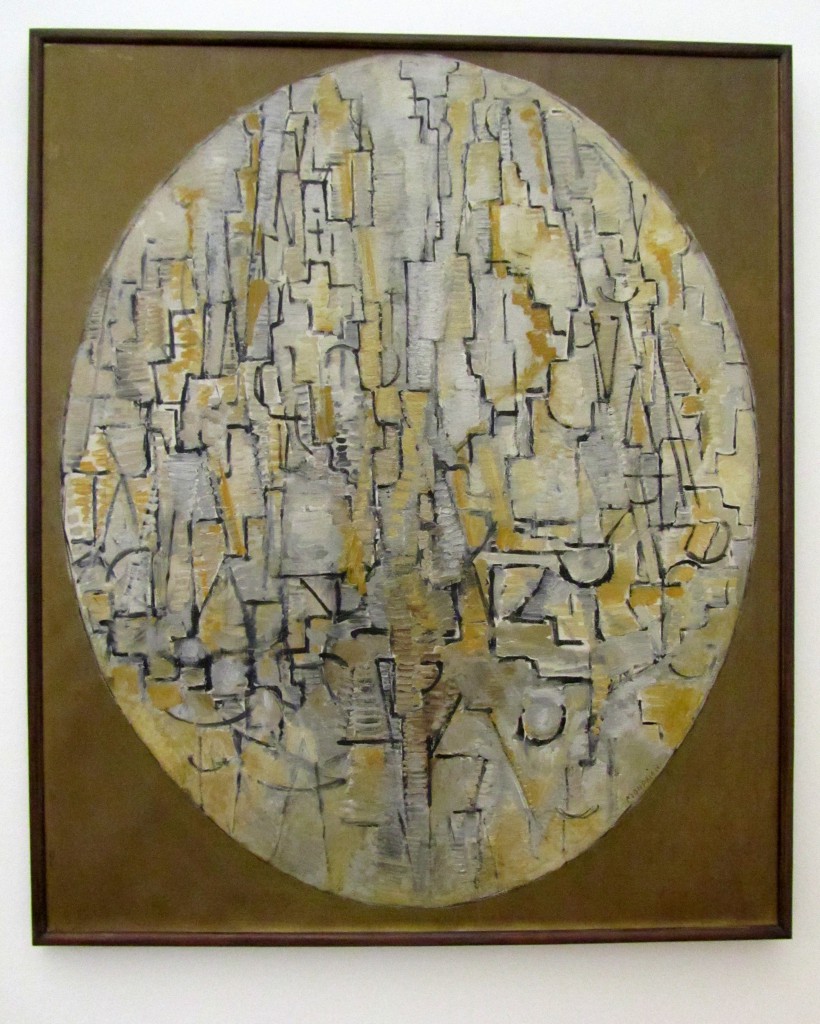 Tableau No.3: Composition in Oval, 1913, oil on canvas.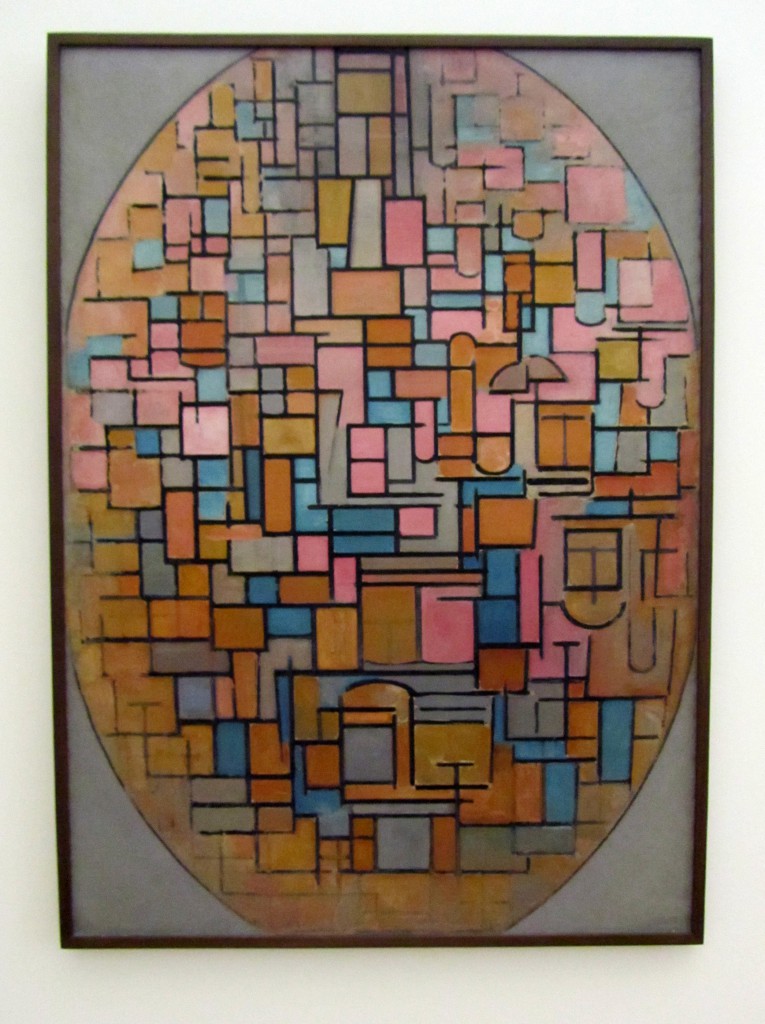 Tableau III: Composition in Oval, 1914, oil on canvas.
Piet Mondriaan first began as a figurative painter. While living in Paris between 1912 and 1914, he developed a growing interest in the style of the Cubists, who divided reality into geometric planes. Building upon this concept, Mondriaan sought to create a balanced composition void of all depth and dimensionality. 'Tableau III' is an early attempt in that direction. Here, Mondriaan reduces the visible world – in this instance, what appears to be the scaffolding of a building – into a patterned composition of lines and colored planes. Numerous corrections indicate that the hundreds of little squares were not painted at random, but belong to the artist's lifelong quest for a completely balanced composition.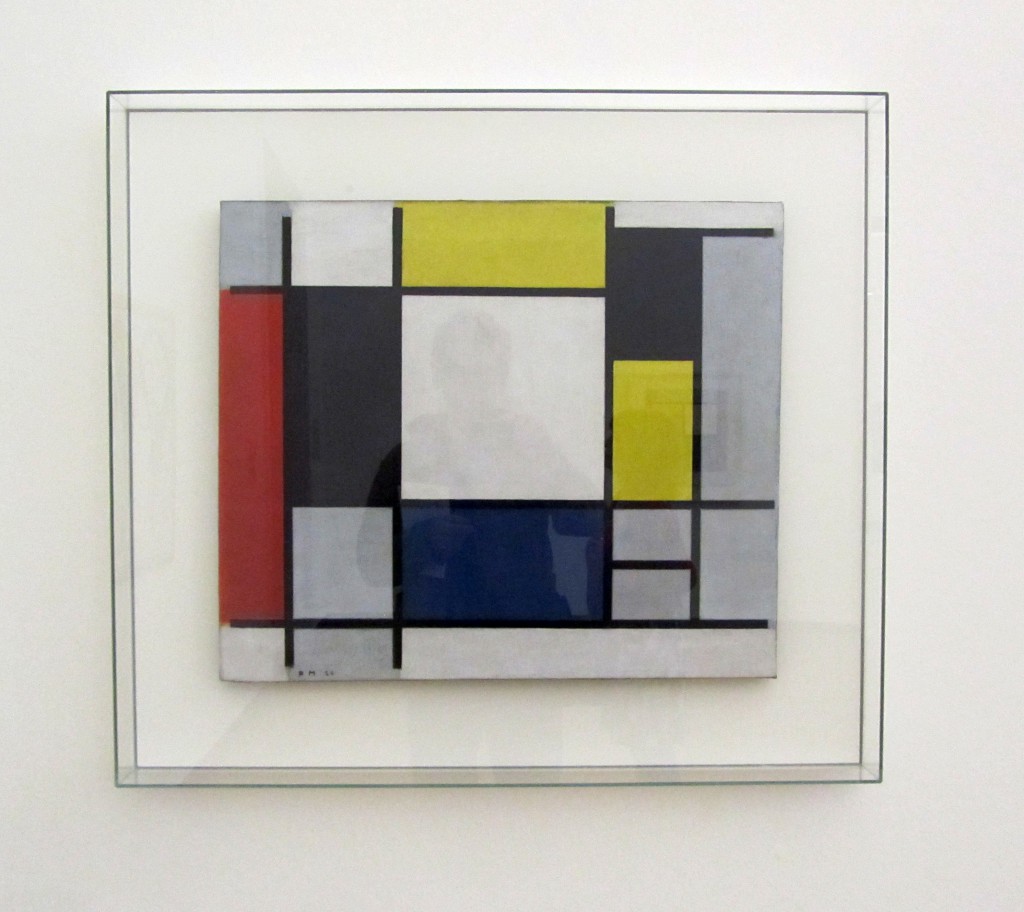 Composition with Yellow, Red, Black, Blue and Gray, 1920, oil on canvas.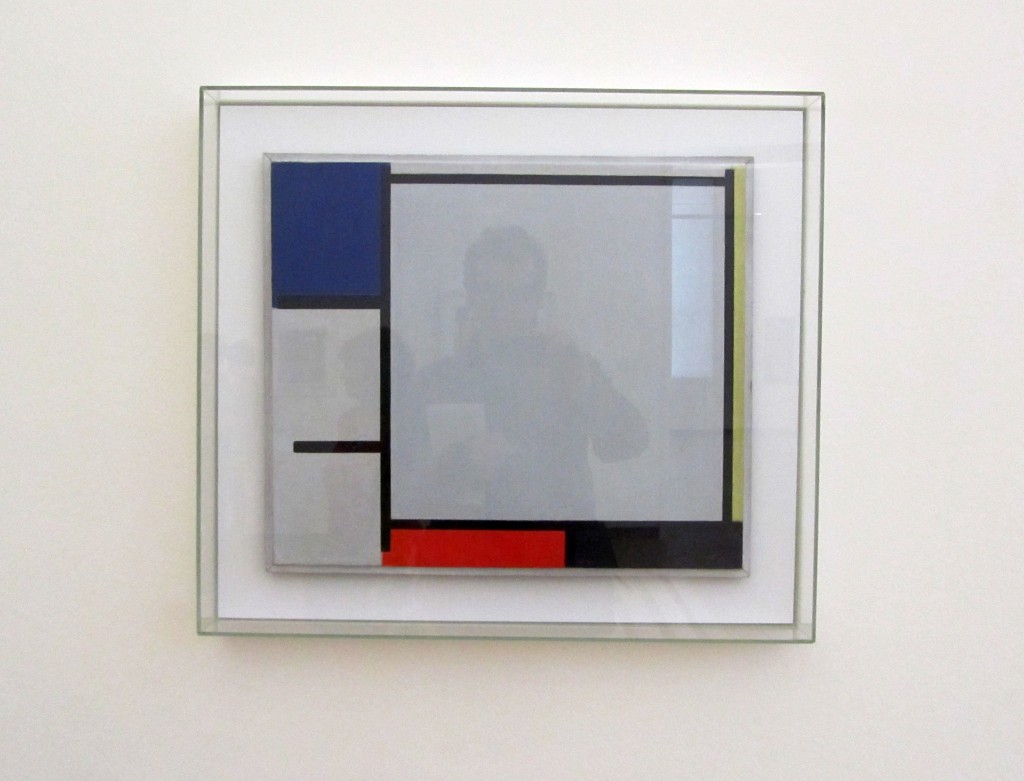 Composition with Blue, Yellow, Red, Black and Gray, 1922, oil on canvas.
This work illustrates what Piet Mondriaan called 'Neo-Plastic painting'. Mondriaan wanted to achieve a perfect harmony of shape and color capable of expressing a higher reality. This equilibrium could only exist in a painting emanating 'universal tranquility'. To accomplish this, the artist had recourse to a limited number of visual elements. Shape was restricted to rectangular forms, and color to the primary hues of red, yellow and blue, or the 'non-colors' white, gray and black. Each primary color was to be used only once. Black horizontal and vertical lines (representing the feminine and masculine respectively) were used to separate each block of color, and the total abstract composition was to be asymmetrical.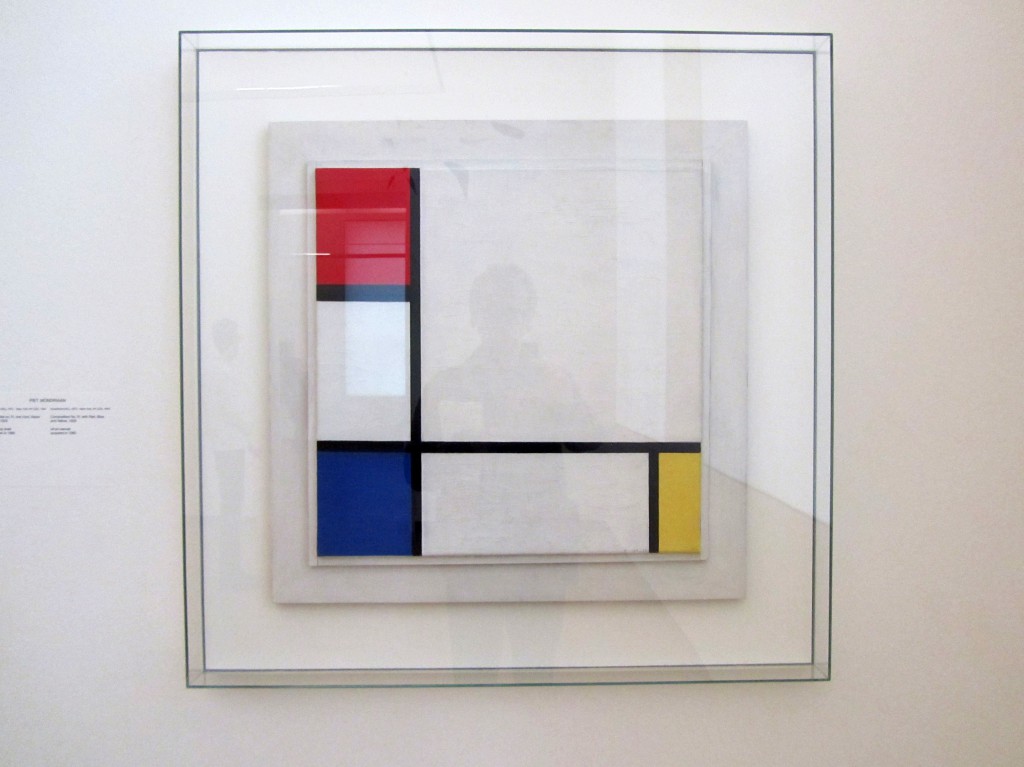 Composition No.IV, with Red, Blue and Yellow, 1929, oil on canvas.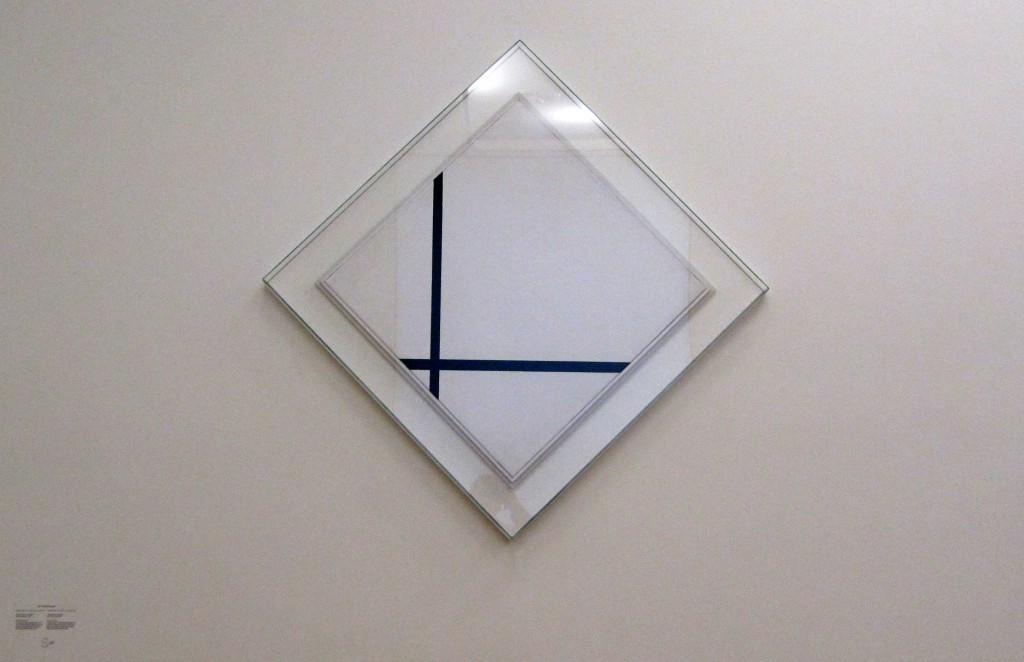 Lozenge Composition with Two Lines, 1931, oil on canvas.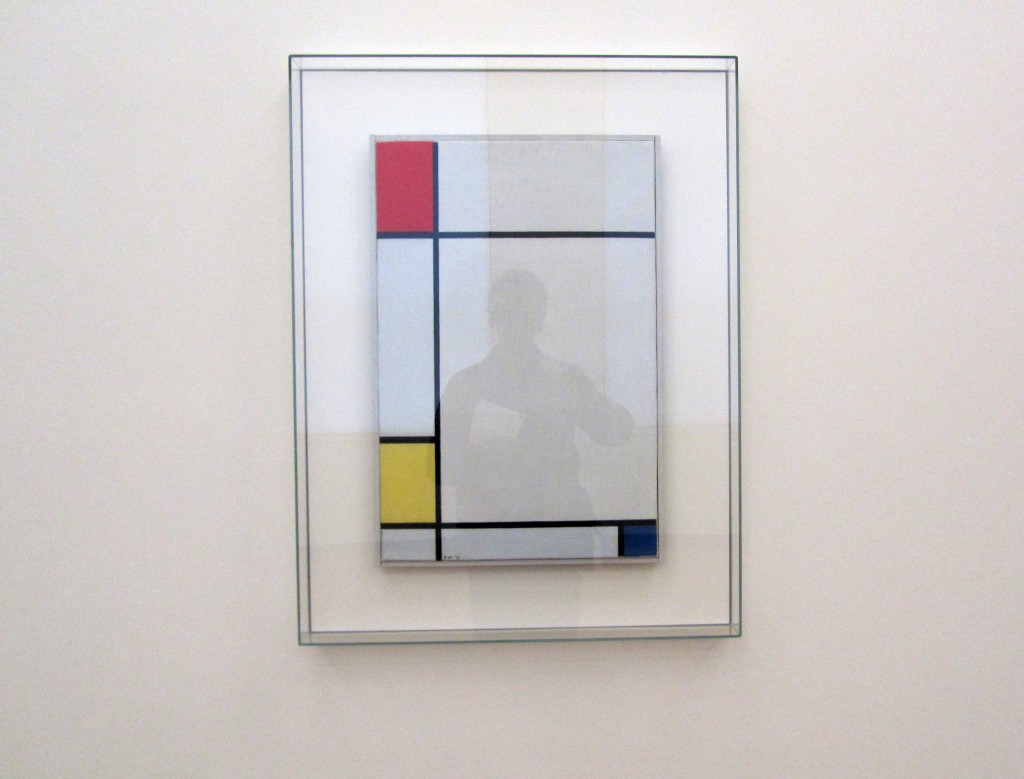 Composition No.III, Composition with Red, Yellow and Blue, 1927, oil on canvas.
※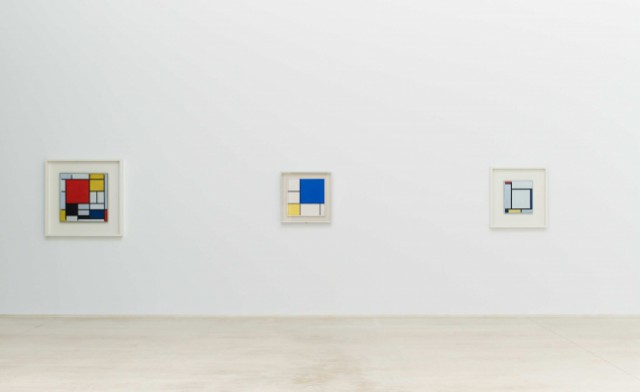 Turner Contemporary: Mondrian and Colour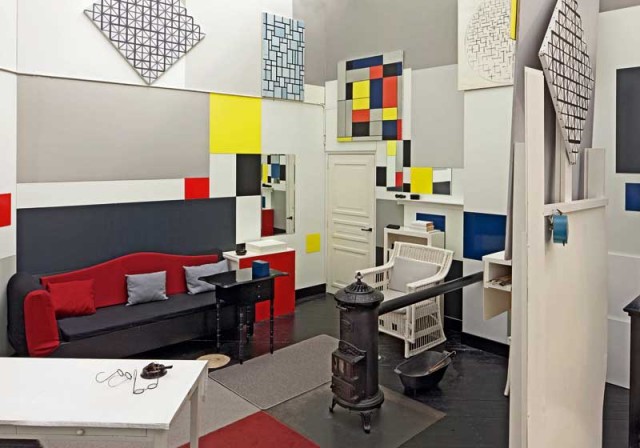 Tate Liverpool: Mondrian and His Studios