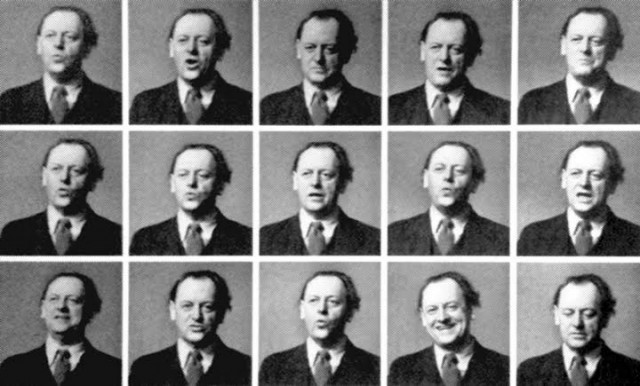 'MERZsonata is a homage to Kurt Schwitters' sound-text masterpiece, the Ursonate…Every sound…has a biographical connection to Schwitters (for example, he wrote a sneezing poem, and he used to bark like a dog each night during his time in the Hutchinson Square Internment Camp on the Isle of Man during the Second World War)…Like the materials of a Schwitters collage, each element is both itself and part of something new.' – Christopher Fox, 1999.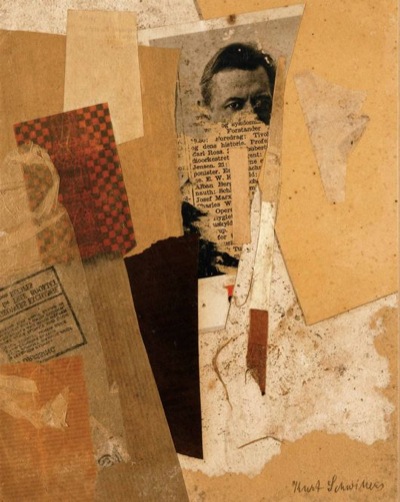 I'm very fond of Kurt Schwitters. A Dadaist refugee from Nazi Germany living in exile in England. He seemed a gentle alien more eccentric than the English. He lived a frugal life in the Lake District, earning some money as a portrait painter, whilst continuing with limited means to produce abstract collages and assemblages. He was accompanied by Edith Thomas, who he nicknamed Wantee because she often asked 'want tea?' and who I once met briefly in the early 1980s. I'd been asked to collect some of Schwitters' artworks from her for an exhibition at Marlborough Fine Art. There were collages and paintings and little sculptures that she'd lovingly wrapped in incontinence pads.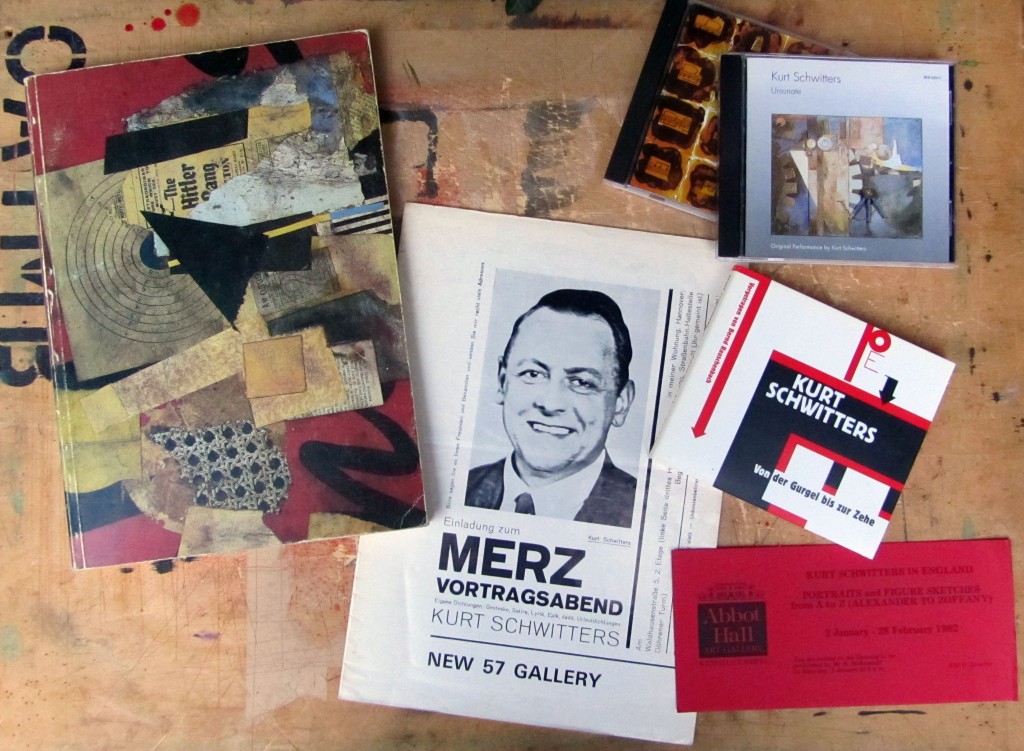 I'm sorry I never met Schwitters too, but he died before I was born. There's a rare chance to see his work at Tate Britain from January 30th in Schwitters In Britain, and you can listen to his story on BBC Radio 4 in Merzman: The Art Of Kurt Schwitters. There's also Kurt Schwitters: The Modernist Master In Exile by Rachel Cooke in The Observer.
※
PS: An Anna Blume was a Dada poem by Kurt Schwitters, part sense, part nonsense, a.n.n.a, the same backwards as forwards, it was a playful parody of a love poem. Elements of it are incorporated into MERZsonata. Schwitters and Wantee first met in London before going on holiday to the Lake District and deciding to stay. They were both residents of a house on the border of Bayswater and Notting Hill, just around the corner from where Michael Caine's Alfie later lived, and it's just occurred to me that I know the house. I've been there on numerous occasions to visit our textiles conservator who lives next door and she is also called Anna. It feels like our orbits overlapped, Schwitters and I. It seems like a coincidence is a collage of time and place, not necessarily significant or auspicious, but just beautiful.