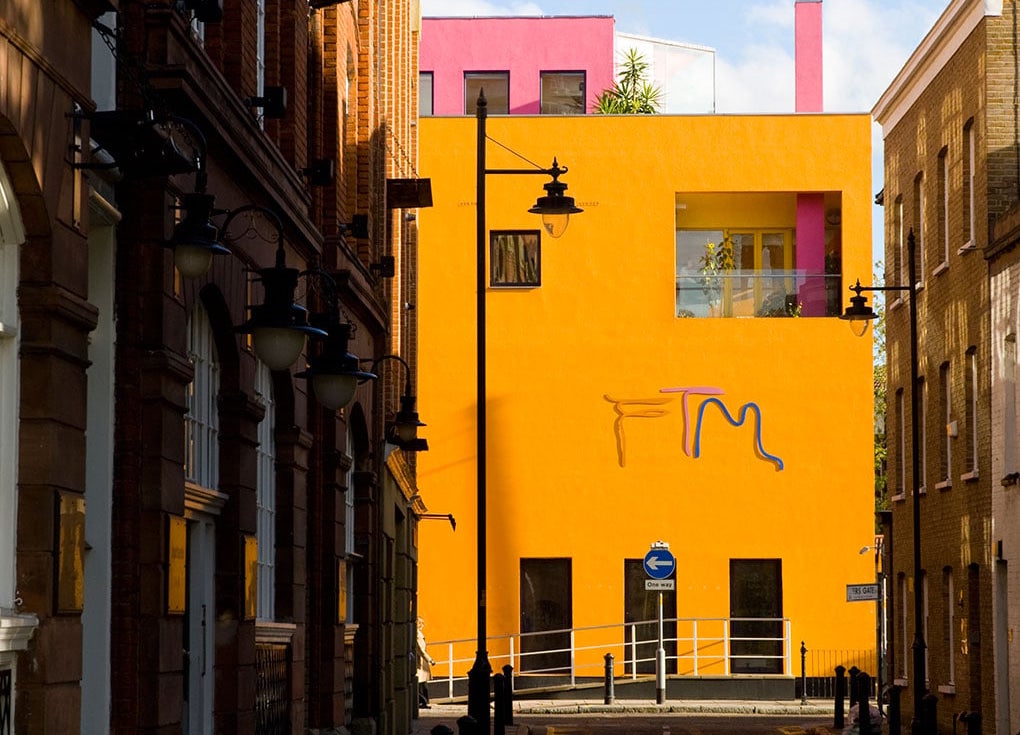 The Fashion & Textile Museum in Bermondsey was founded in 2003 by Zandra Rhodes, in a converted warehouse redesigned by Mexican architect Ricardo Legorreta, a disciple of Luis Barragán. Their current exhibition is Josef Frank: Patterns-Furniture-Painting.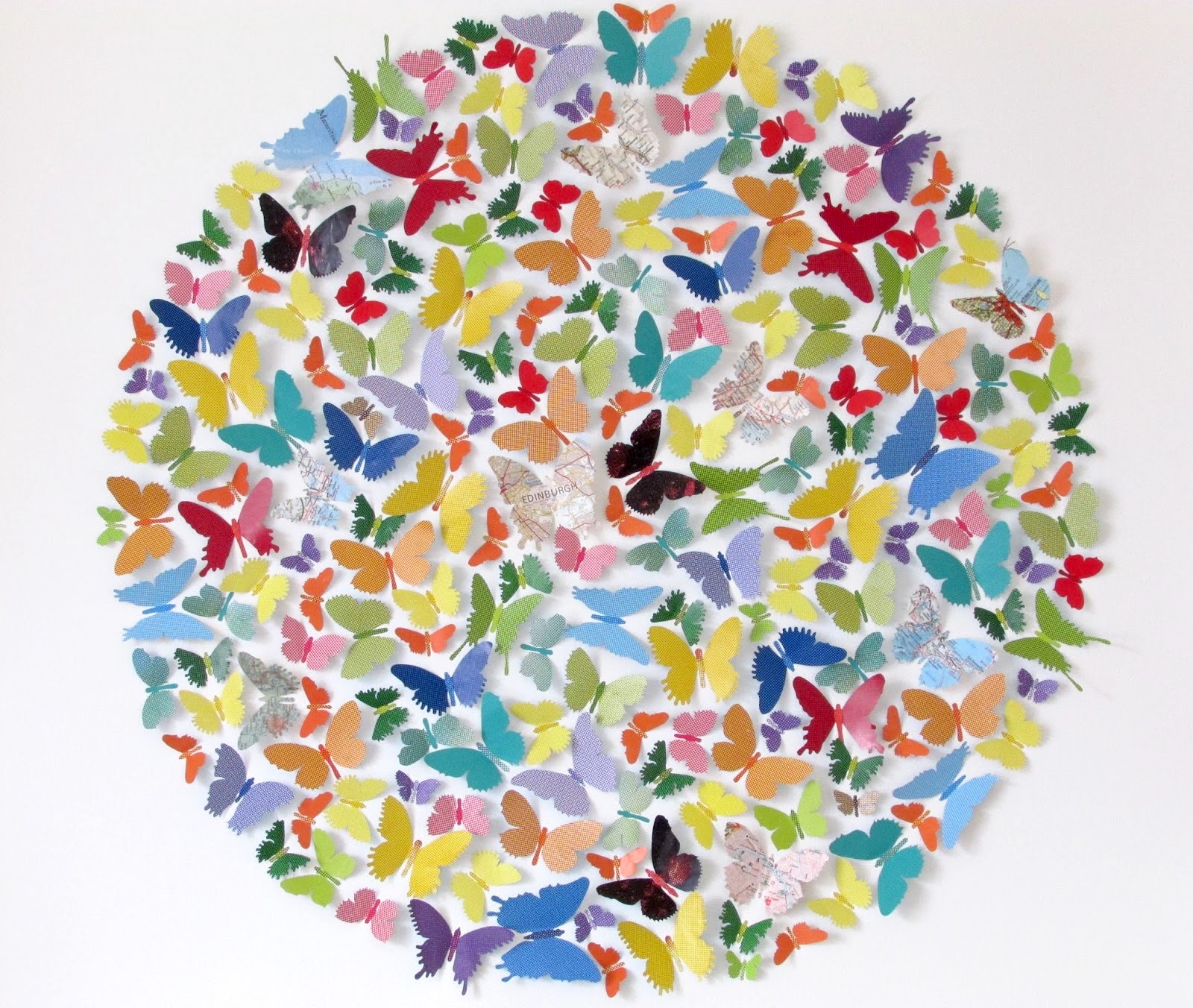 I'd not heard of Josef Frank until the end of last year, when one of our customers commissioned Joseph Silcott to make this large circular piece, inspired by Frank's Citrus Garden textile design.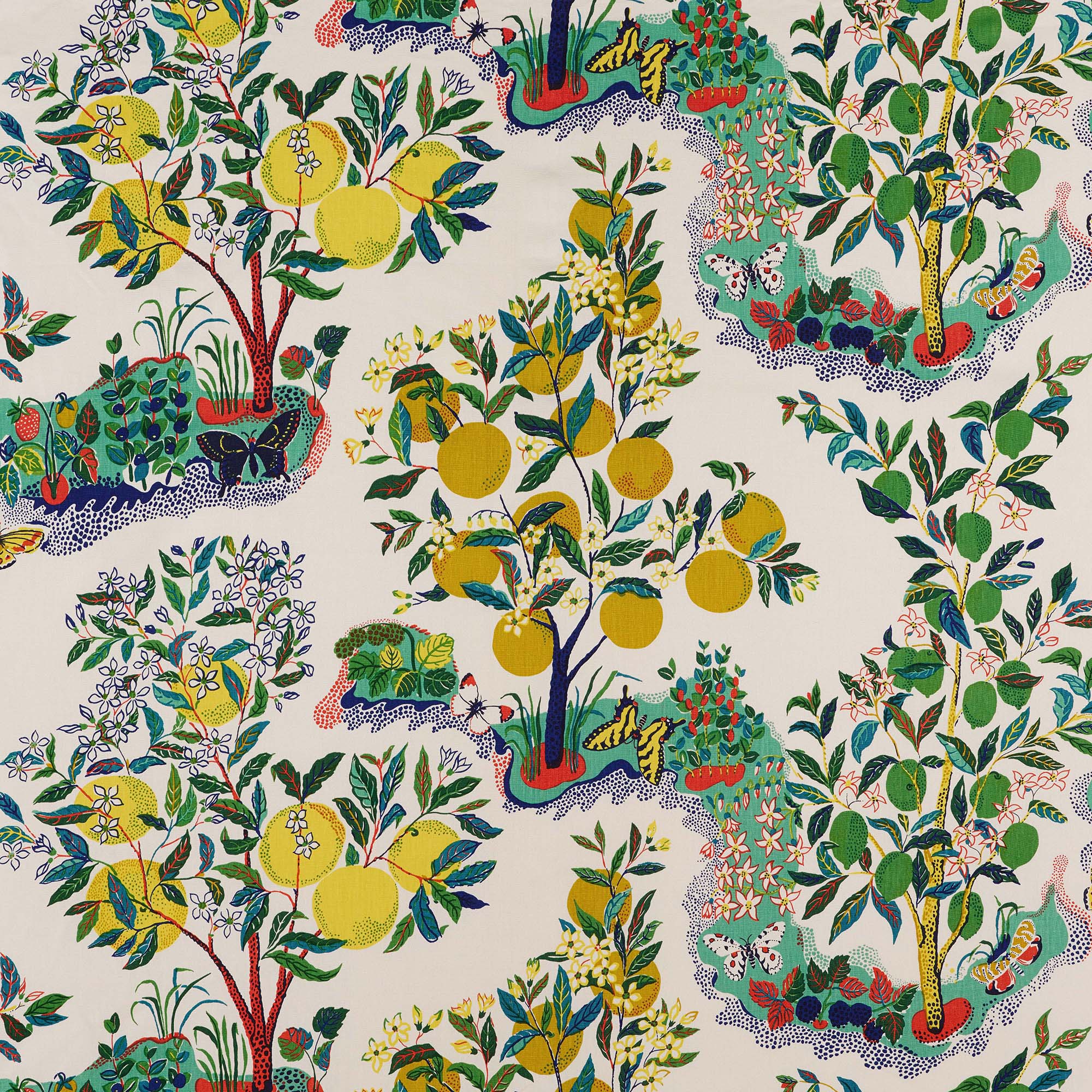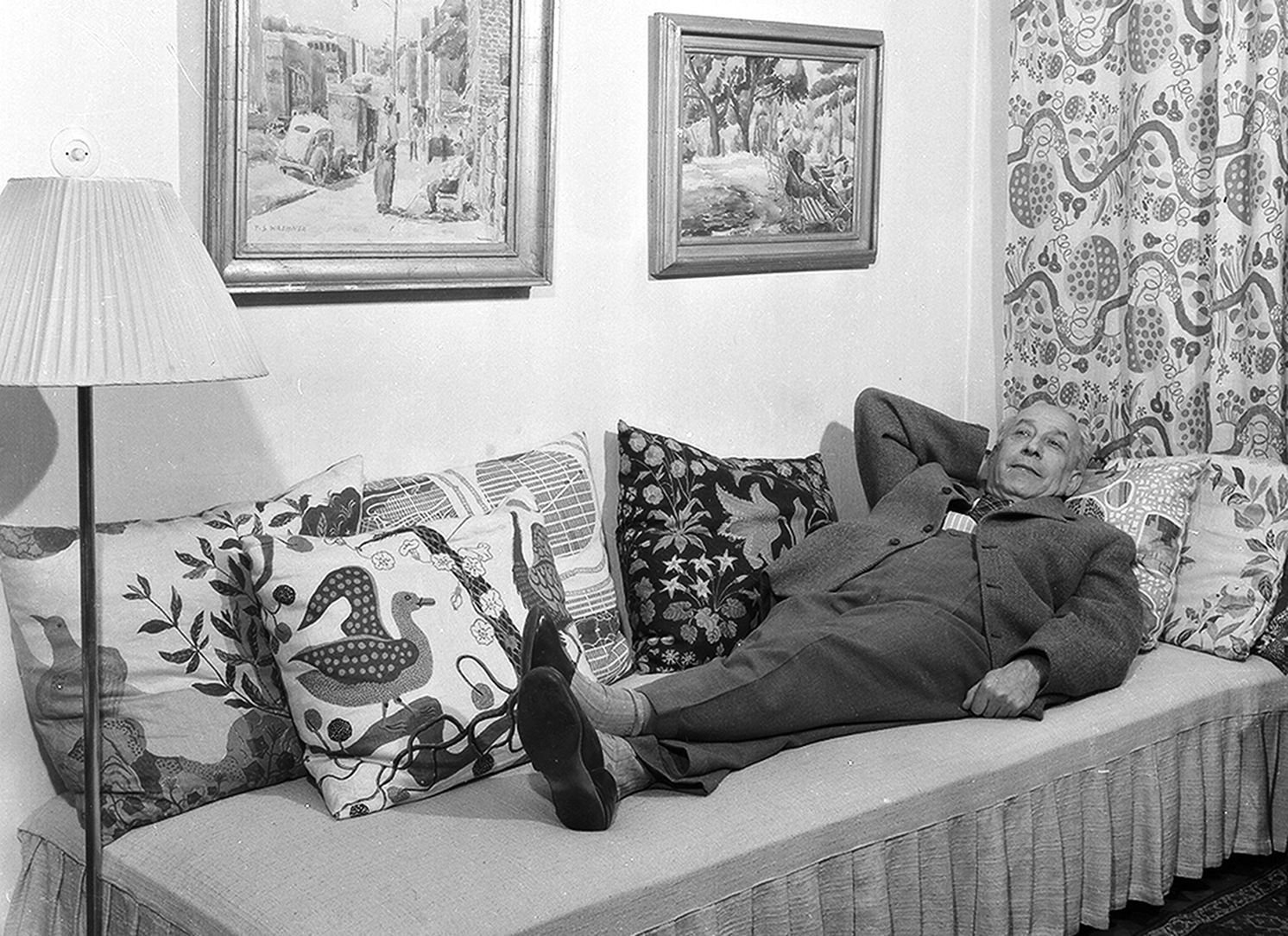 Josef Frank in his home at Rindögatan in Stockholm.
Josef Frank (1885-1967) was born near Vienna into a cosmopolitan Jewish family. He studied architecture at the Vienna University of Technology and completed a doctorate in 1910. After the First World War, Frank became a professor of architecture as well as a successful practising architect. In 1925, he founded the design and furnishings firm Haus & Garten with colleagues and the firm prospered throughout the 1920s. Frank left his home in Vienna in 1933 due to growing anti-Semitism and the rise of Nazism, and went to live in Stockholm with his Swedish wife, Anna (1880-1957). He gained Swedish citizenship in 1939.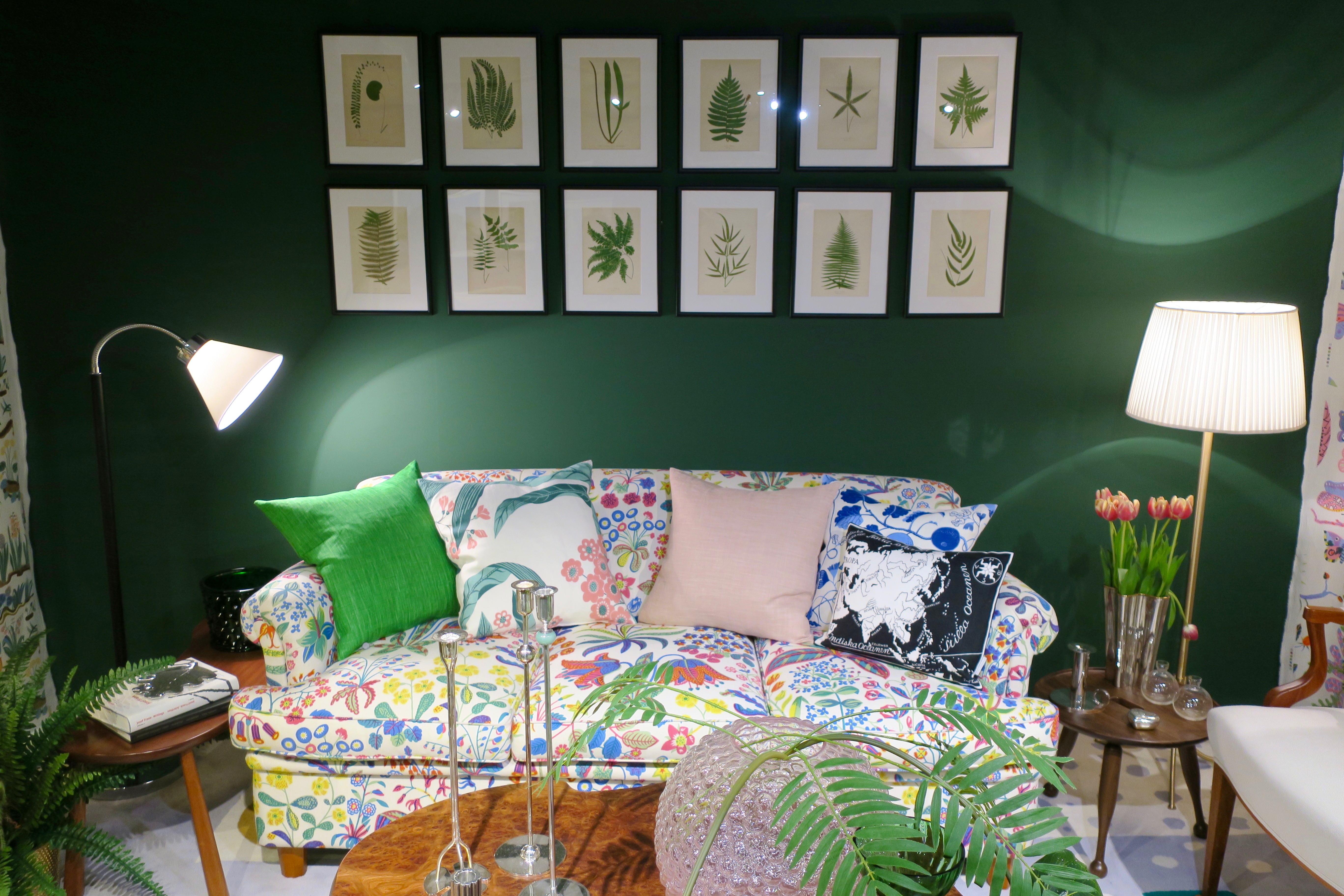 Frank arrived in Sweden as an established architect with experience from major construction projects. As a partner in a successful interior design firm in Vienna, he had designed houses, interiors and furniture as well as fabric patterns. Frank was a functionalist, but he also had ideas about living environments that challenged orthodox functionalism. He felt that a home should feel cosy and comfortable and above all be adapted to the wishes of the inhabitants. With soft sofas, beautiful hardwoods and fabrics featuring splendid patterns in a multitude of colours, the home was made into a haven and a place for recuperation.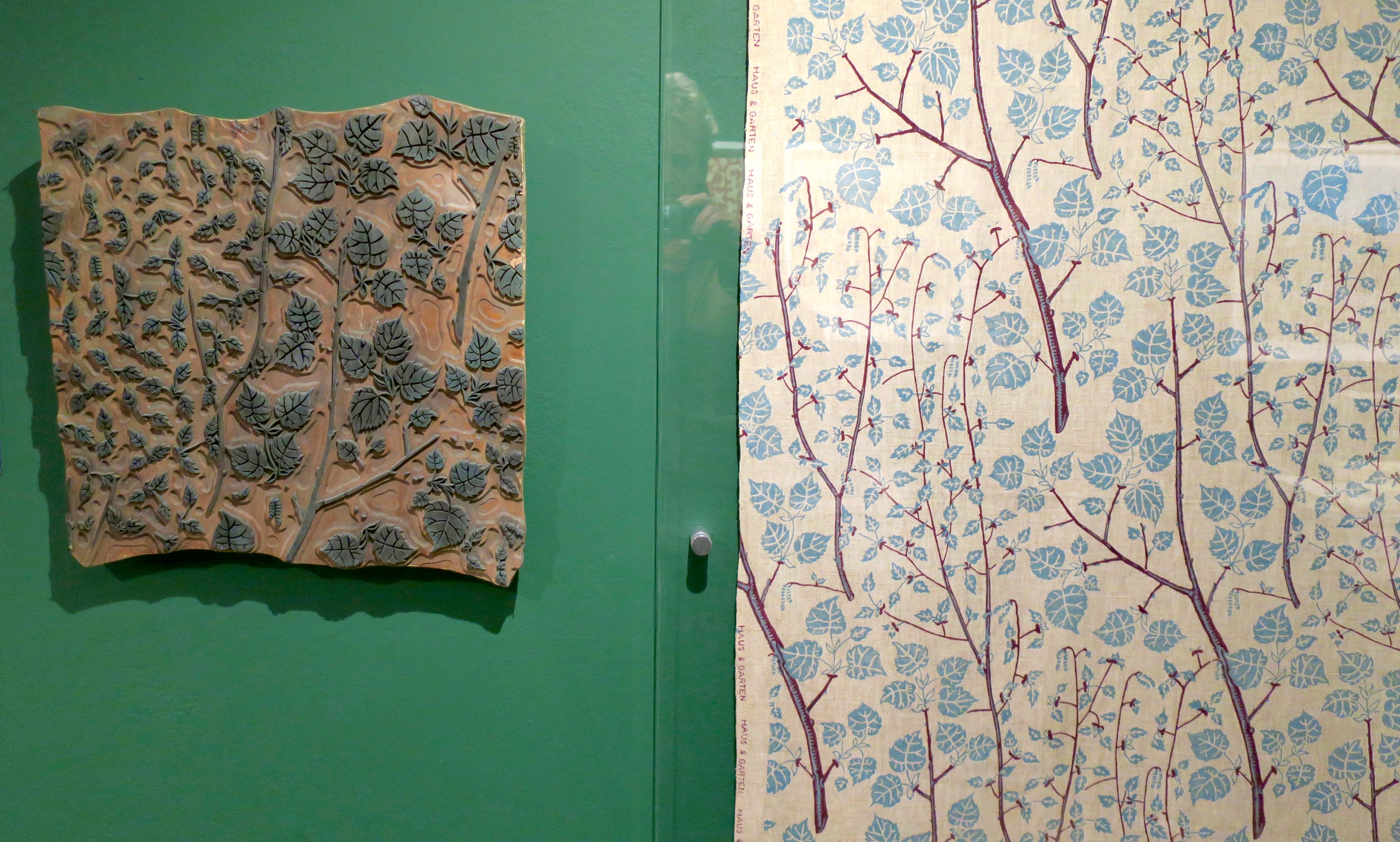 Frühling / Spring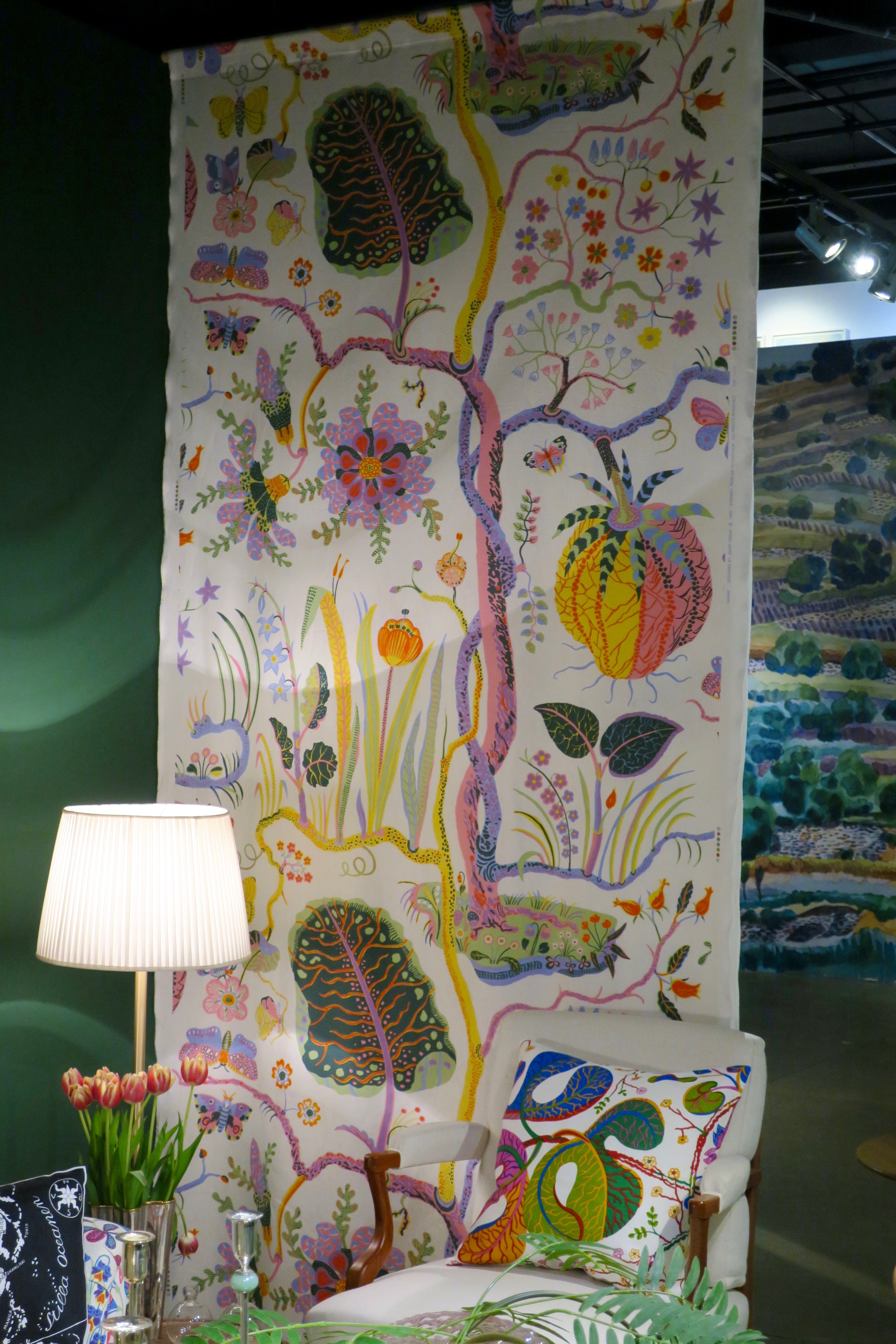 The exhibition features a gorgeous array of spectacular printed textiles, together with some of the woodblocks they were printed from and the original painted designs on paper. There are also examples of furniture upholstered in Frank's fabrics, with encouraging signs inviting us to please take a seat. It's hard to believe that all these bold and energetic patterns were designed before 1950.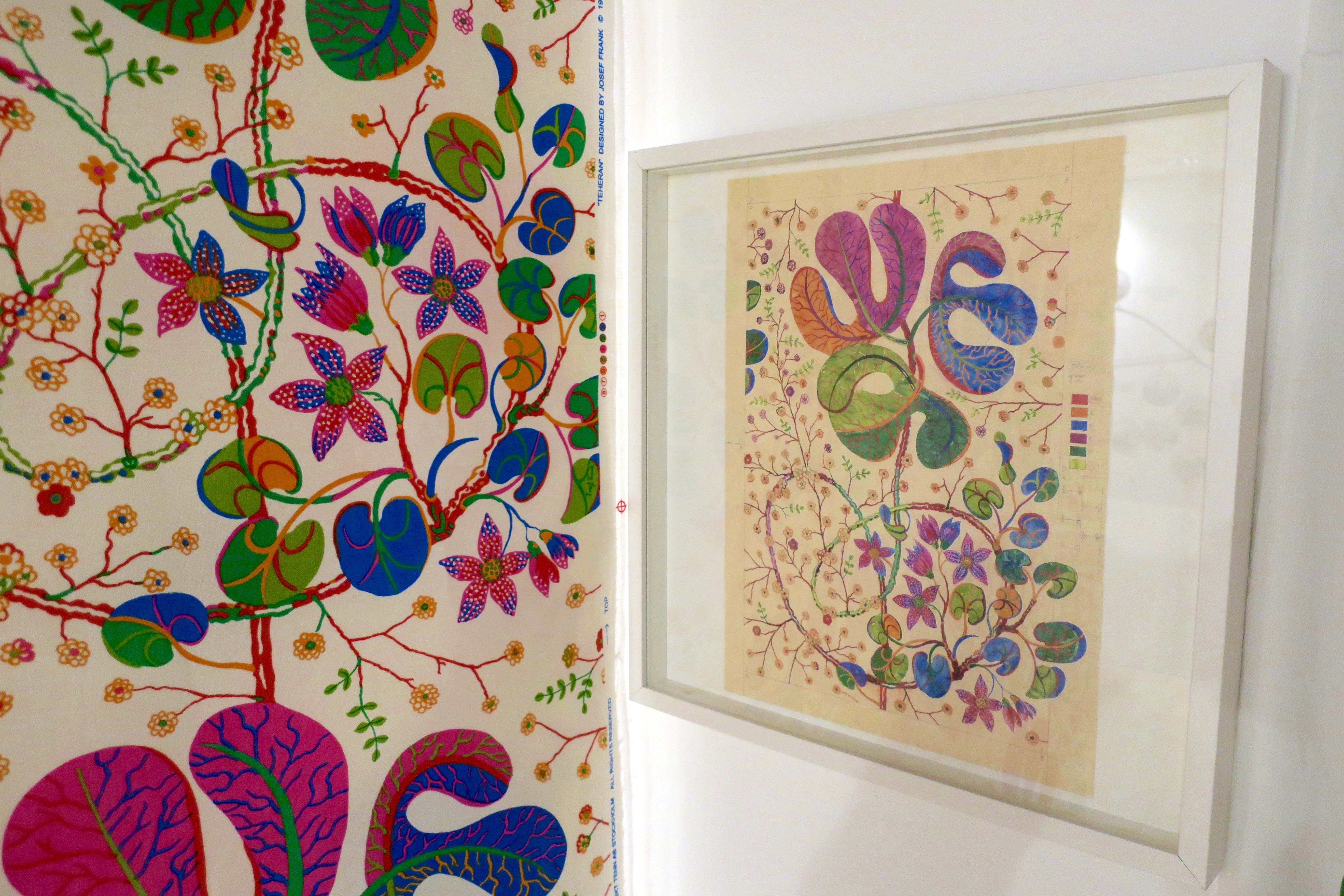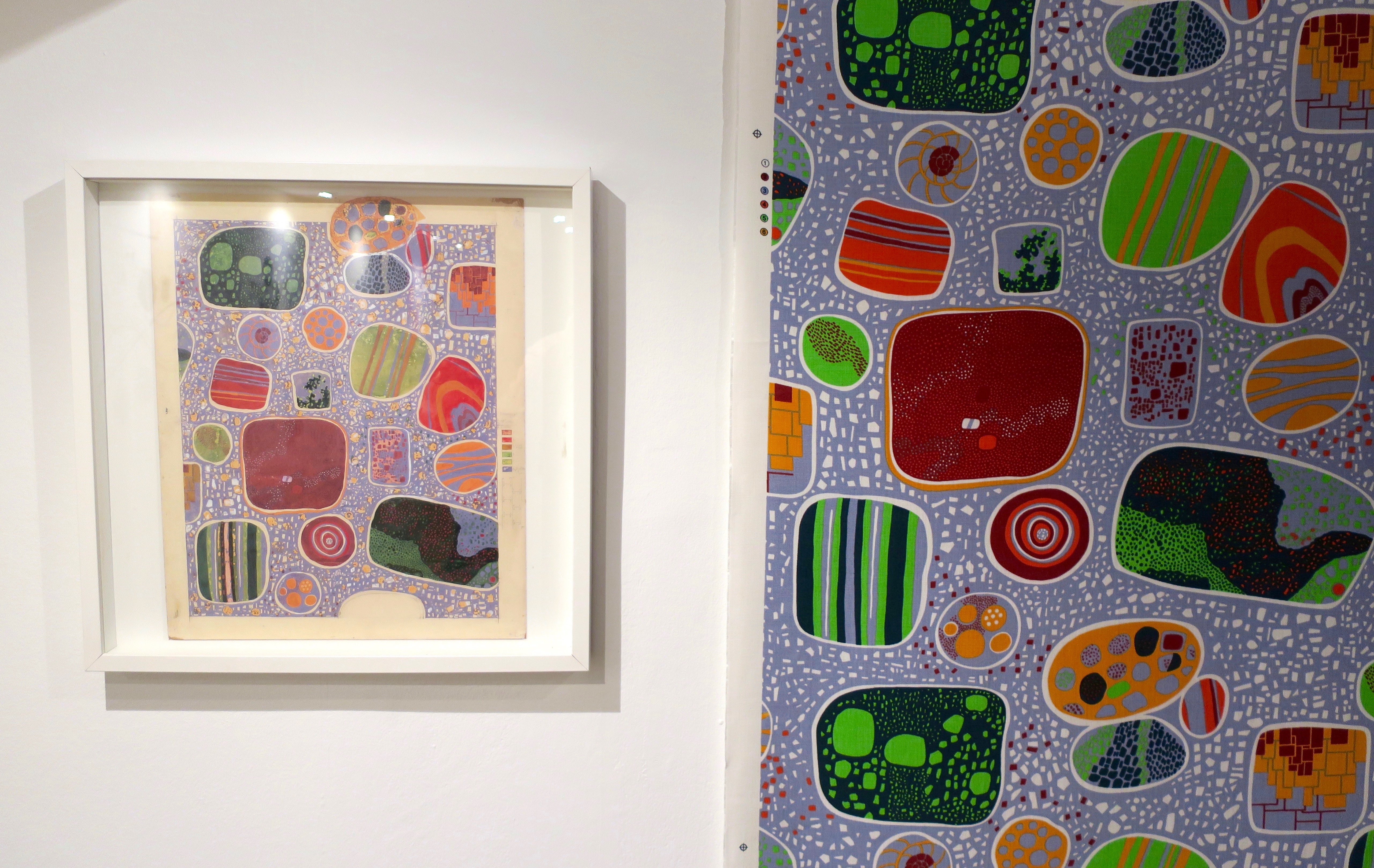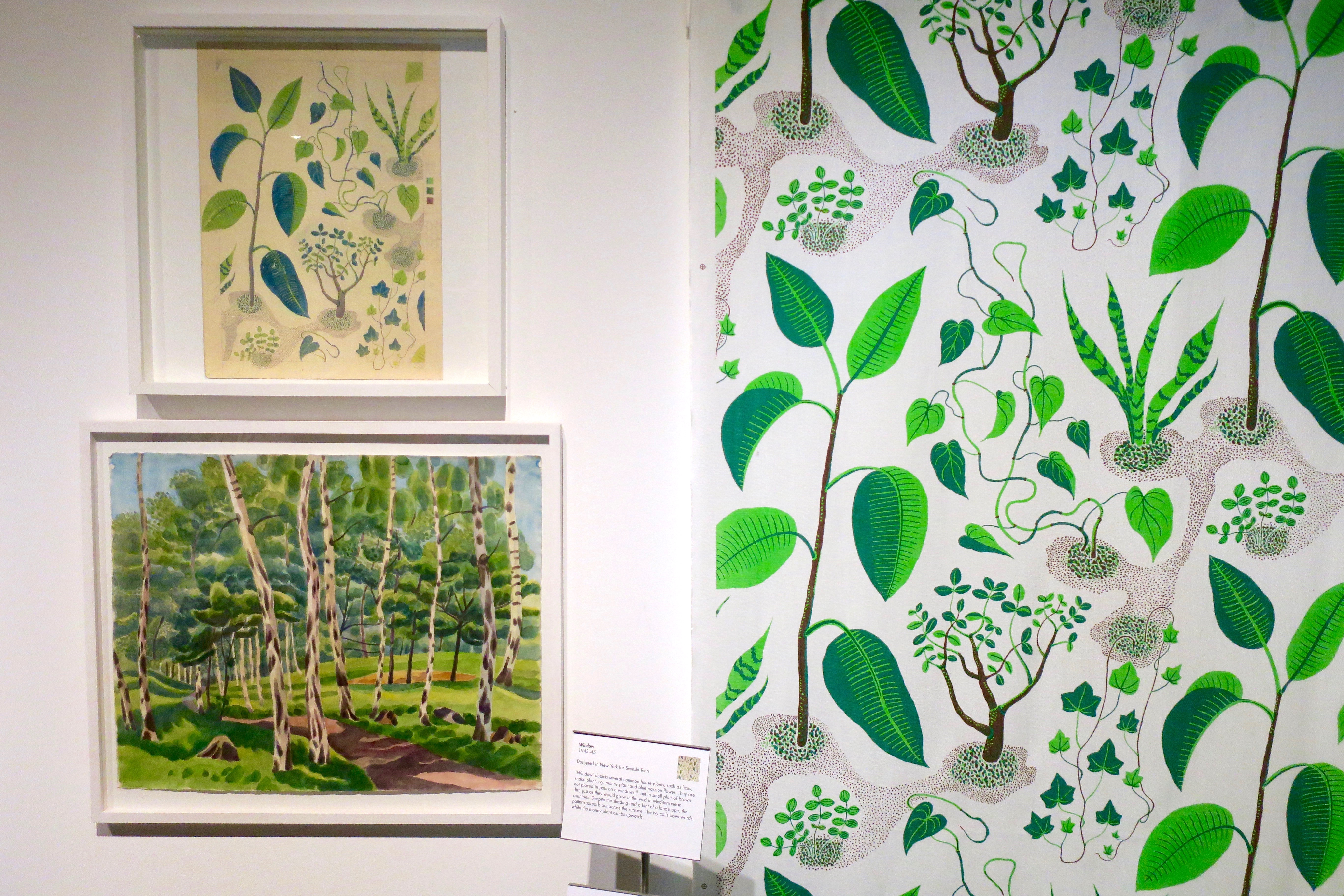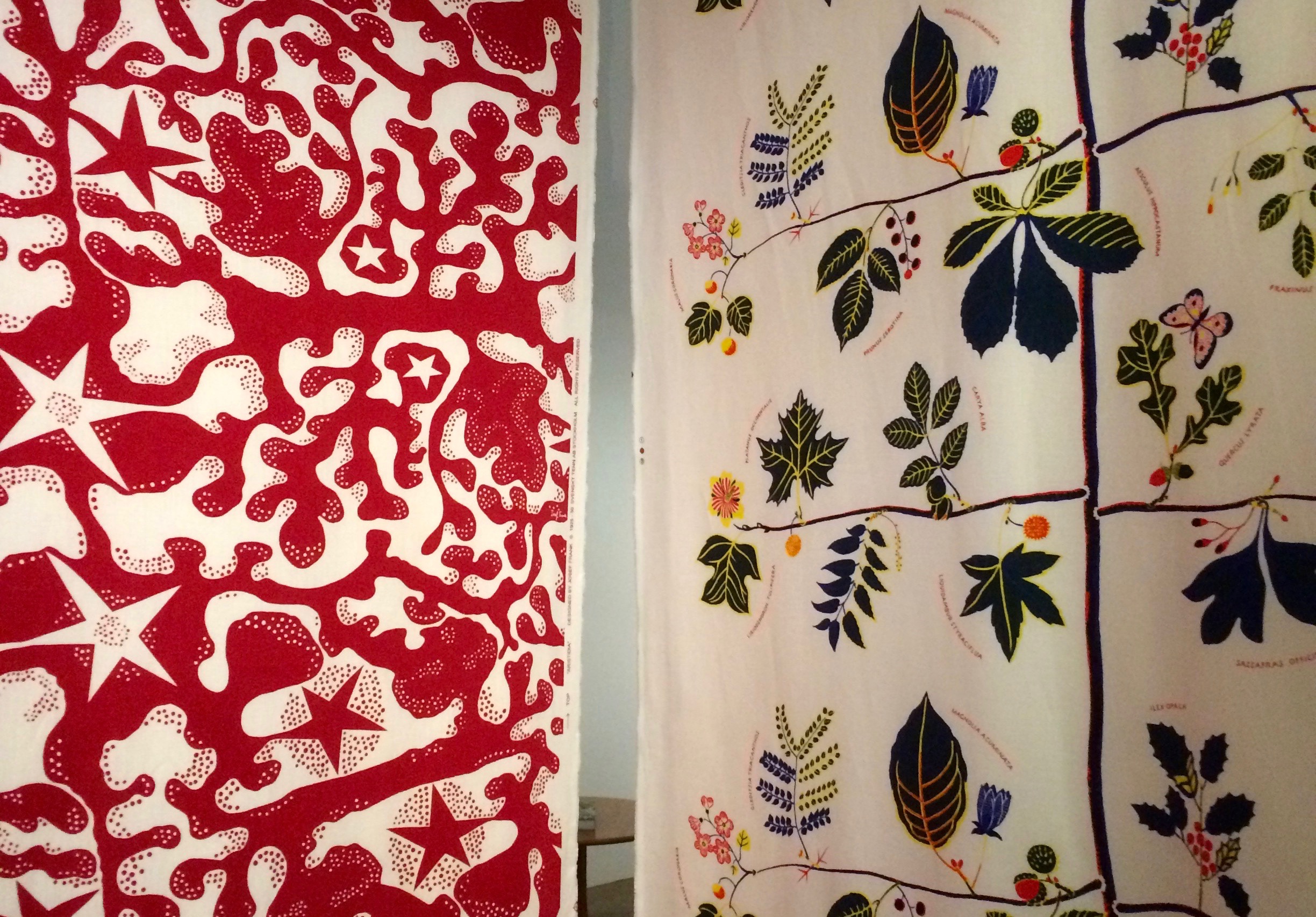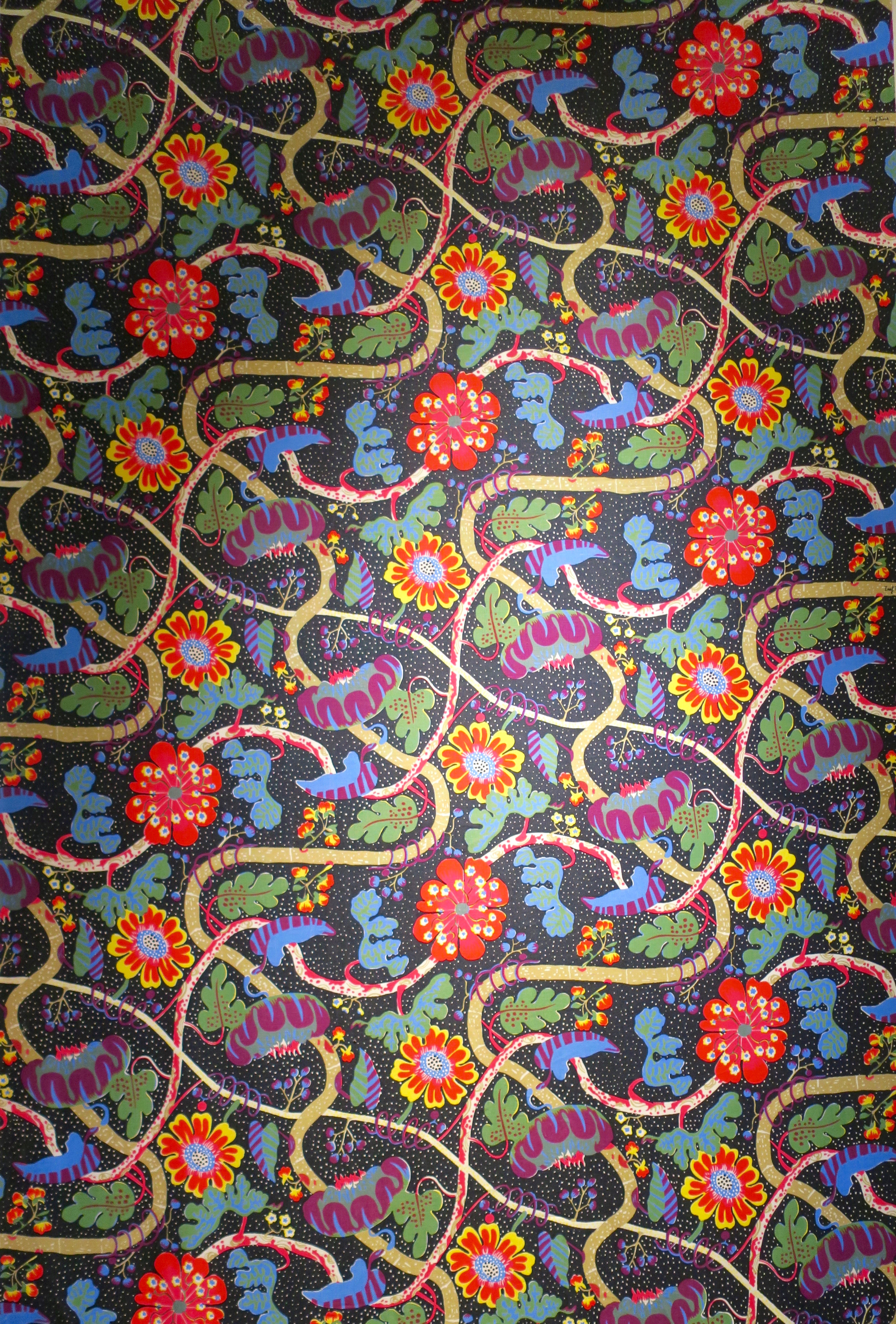 Mirakel
The designer William Morris and the English Arts and Crafts movement provided a rich source of inspiration for Josef Frank. The fabric 'Mirakel' (Miracle), which was created in the 1920s, references patterns designed by Morris. In shape and colour, Frank's fabric is clearly modern: flowers and leaves have been drawn more freely than in Morris's designs, and the colours are almost luminescent due to Frank's choice of contrasting colours, such as blue against orange and red against green on a black background.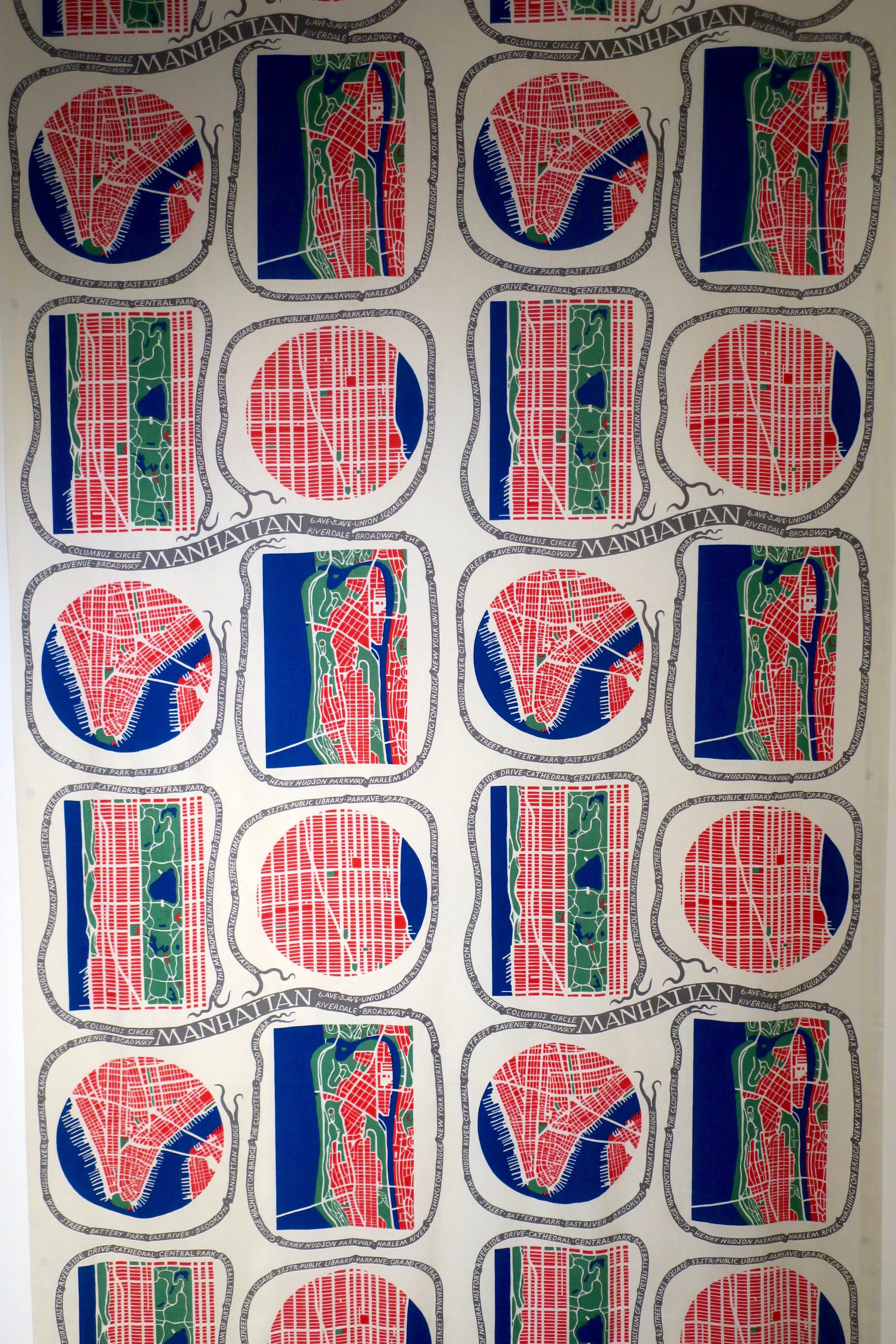 Manhattan
Most of Josef Frank's patterns are inspired by nature. Manhattan is one of the exceptions. The map of New York has been transformed into a stylised pattern inscribed into two circles and two rectangles. The street grids on the various parts of the island are shown as white lines against a red background. Broadway, which was once a Native American trail, stands out in stark contrast to the perpendicular street grid of central Manhattan. The idea of placing right-angle patterns inside geometrical shapes is reminiscent of the work of the Dutch abstract painter, Piet Mondrian. The colour green, however, was outlawed by the orthodox Mondrian.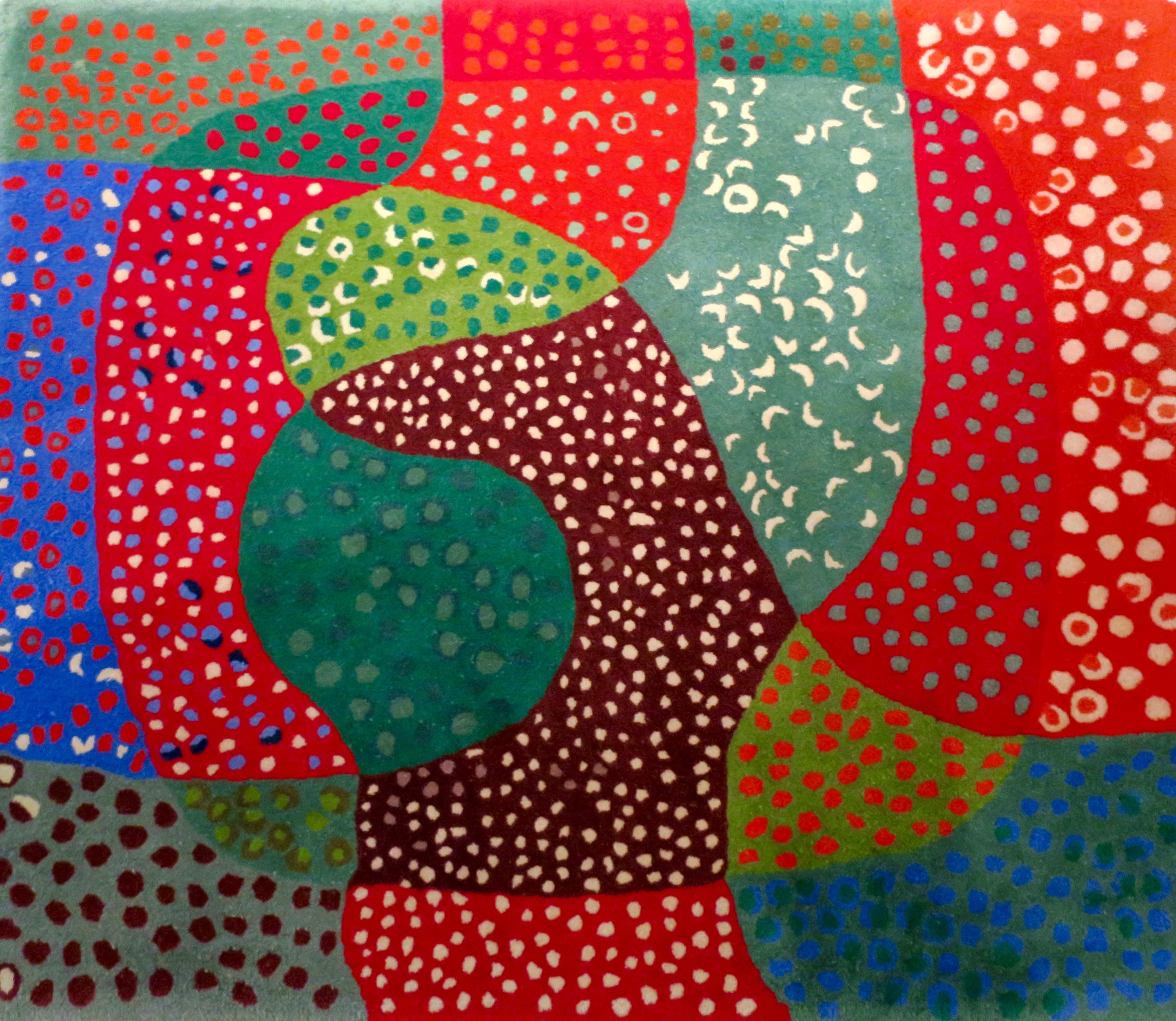 Carpet No.3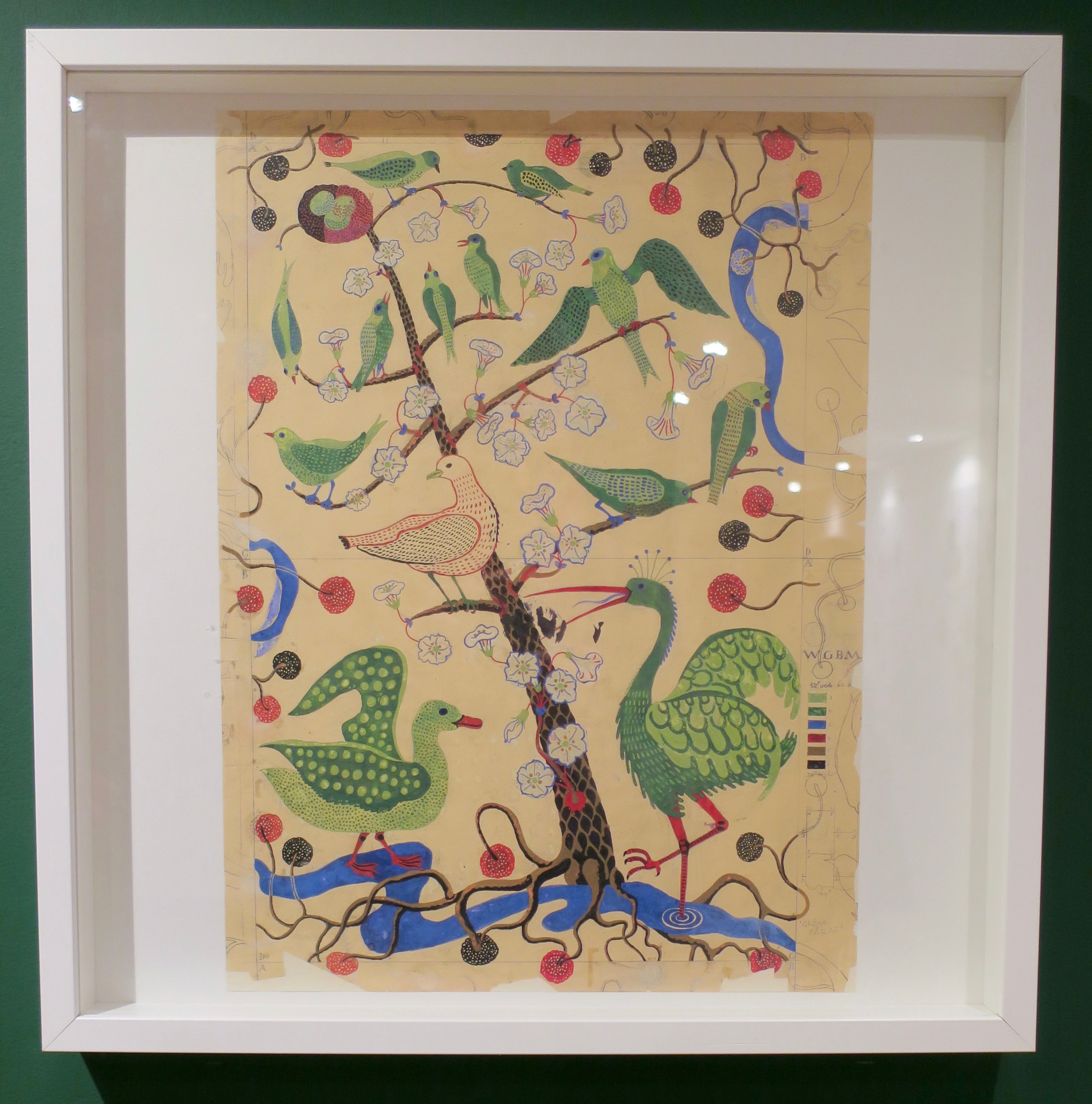 Gröna Fåglar / Green Birds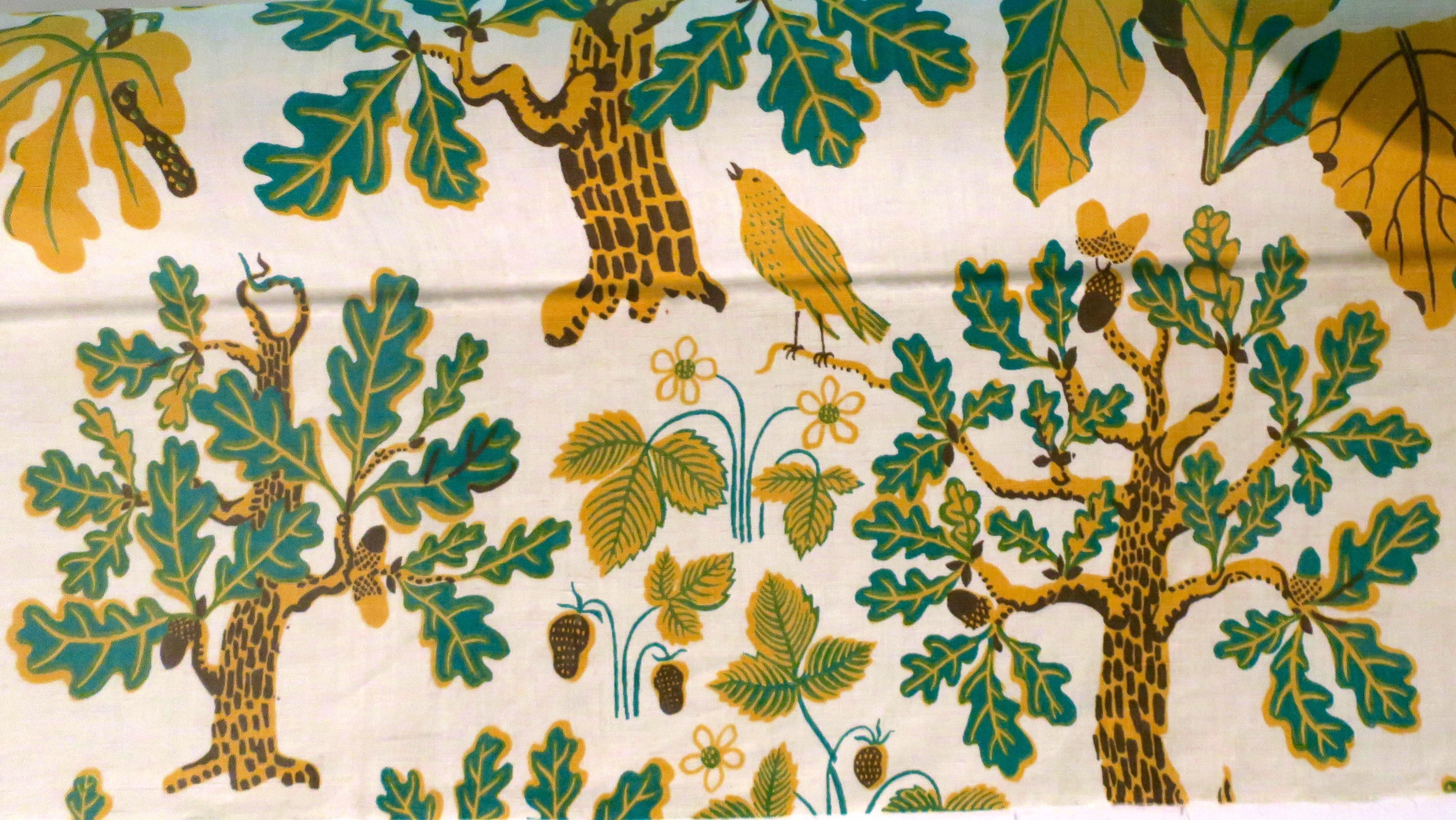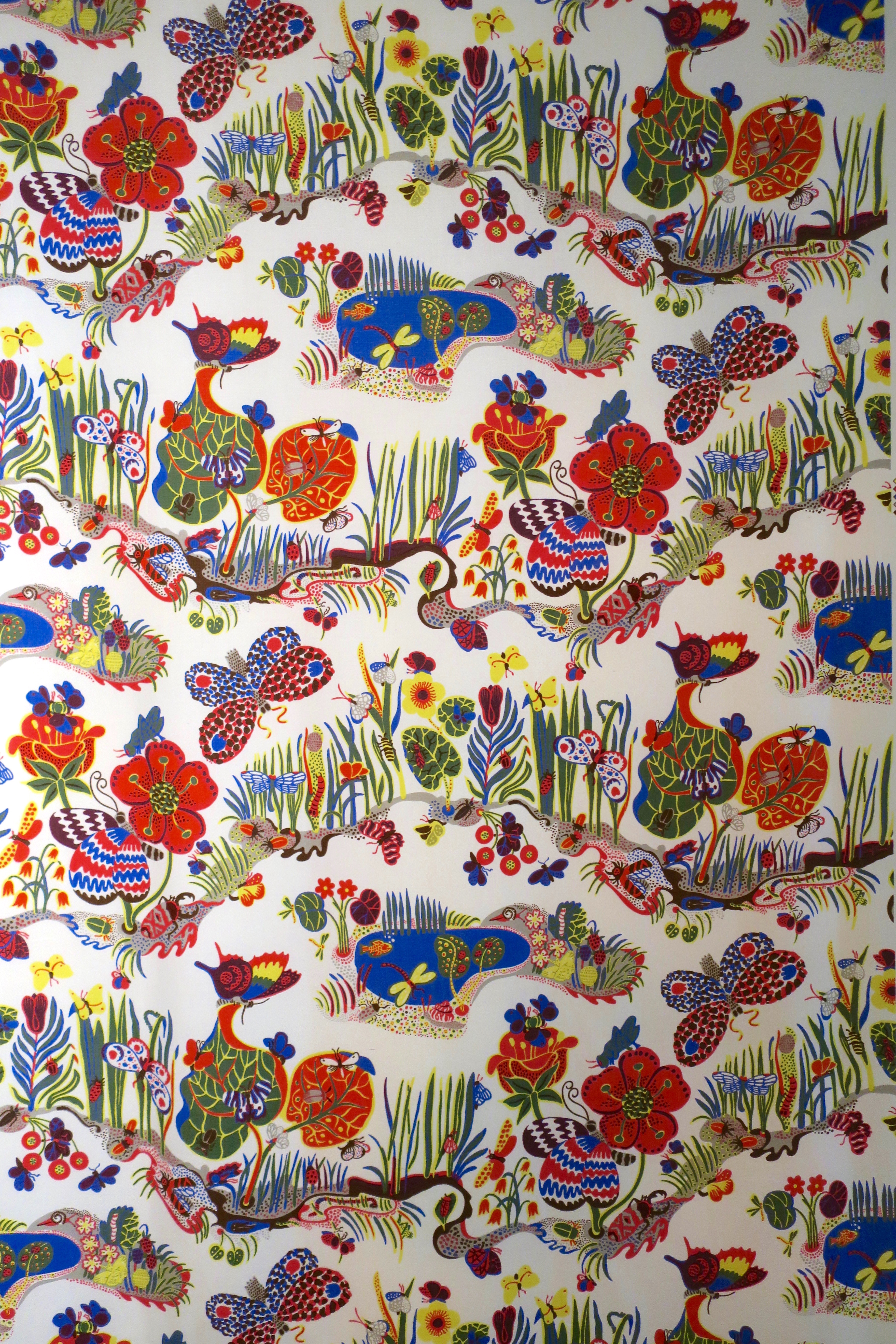 In his textile patterns, Josef Frank created worlds that stood in stark contrast to the reality of the interwar period and the Second World War. While racism, genocide and bombings affected people all over the world, Frank depicted paradise. Gorgeously coloured birds and butterflies fly over water and meadows covered in flowers and berries. Edible fruits grow on large trees, competing in beauty with decorative leaves and weaving branches. As in the Garden of Eden, everything is on hand: the ingredients of an Italian meal, or cocoa beans and tea leaves for a delicious drink.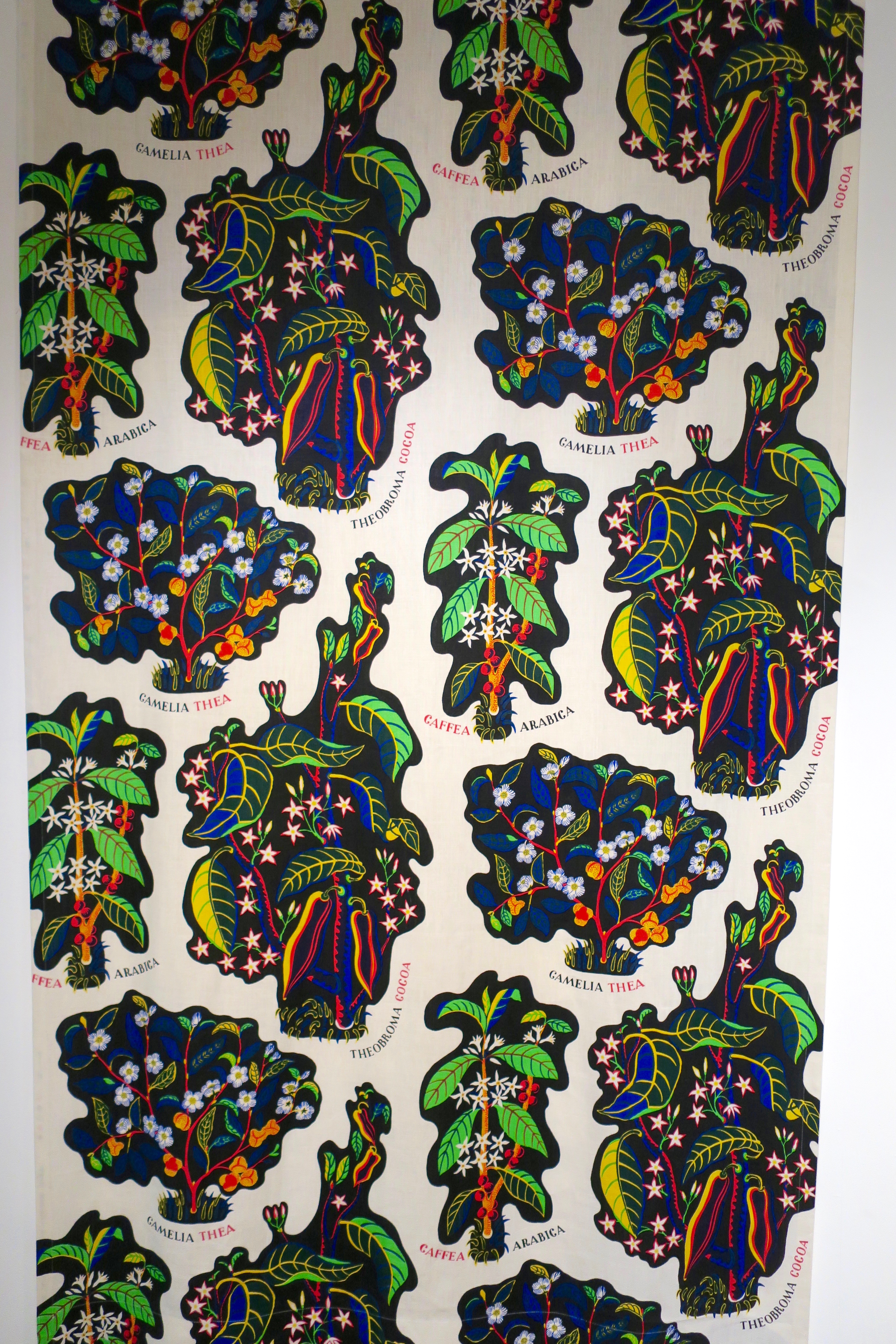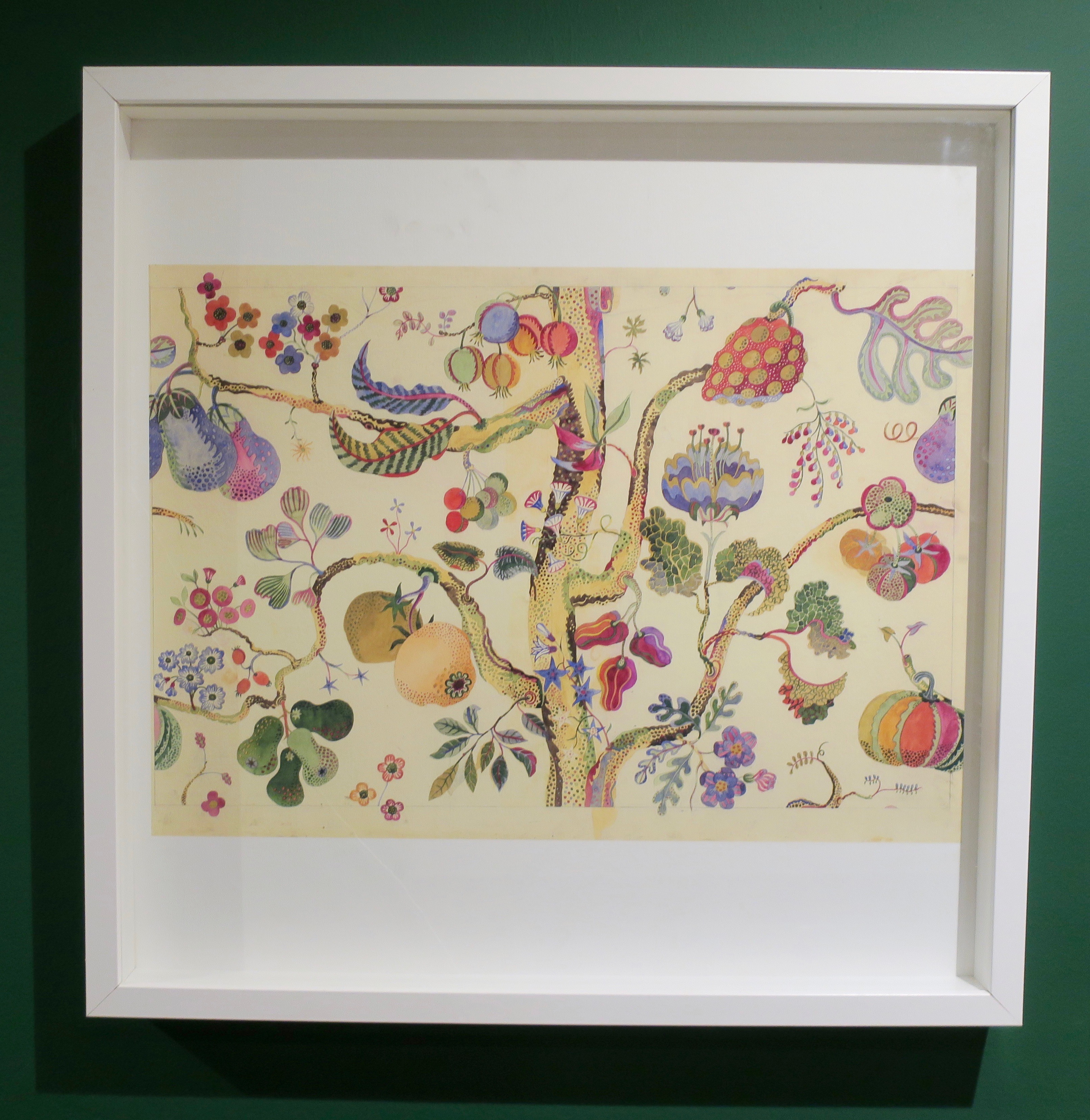 Vegetable Tree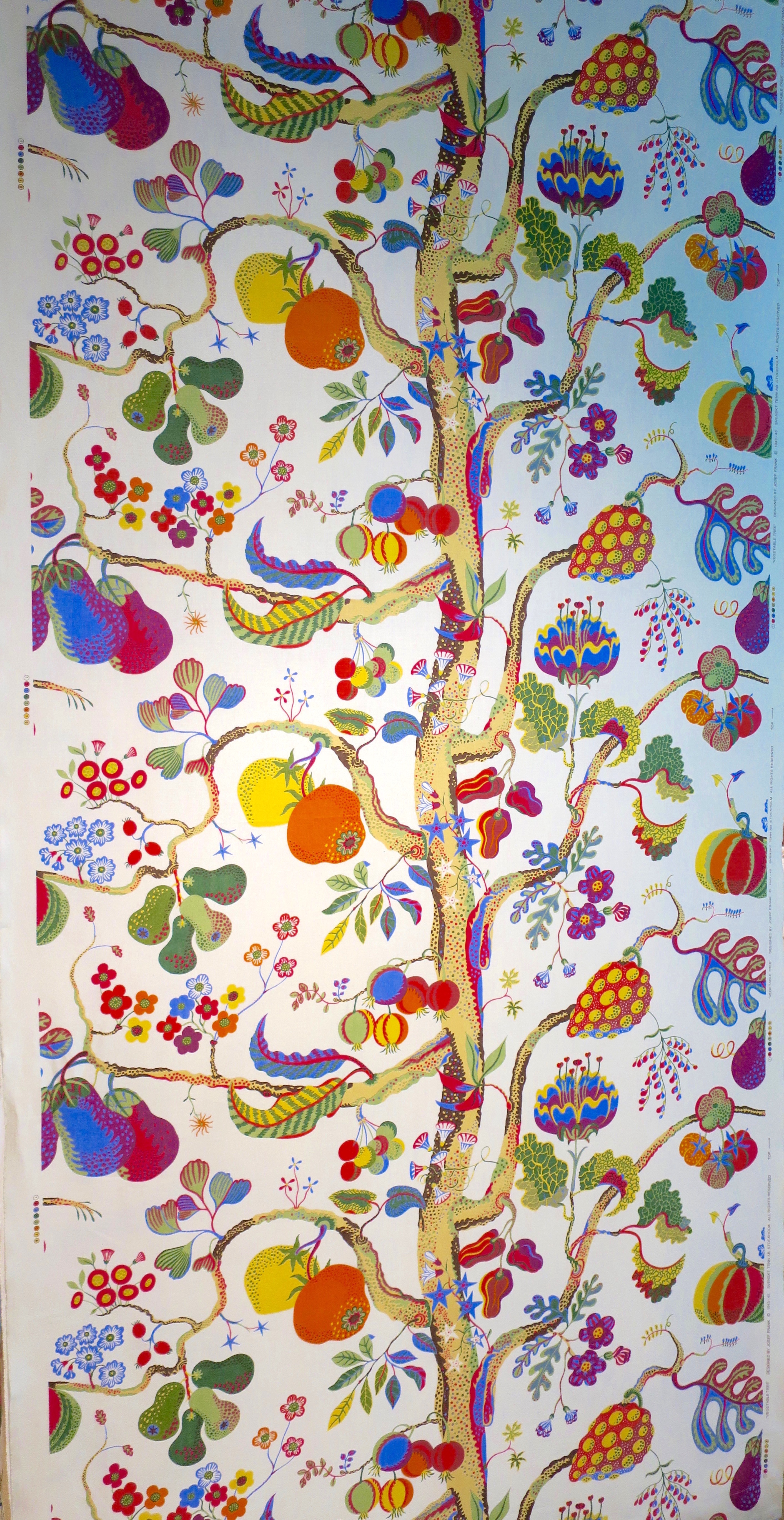 The bounty of the world and human possibilities emerge in motif after motif. In the paradise of Josef Frank, all species share the same branches. The leaves of different types of trees and various types of fruits and flowers grow side by side, enriching and nourishing one another.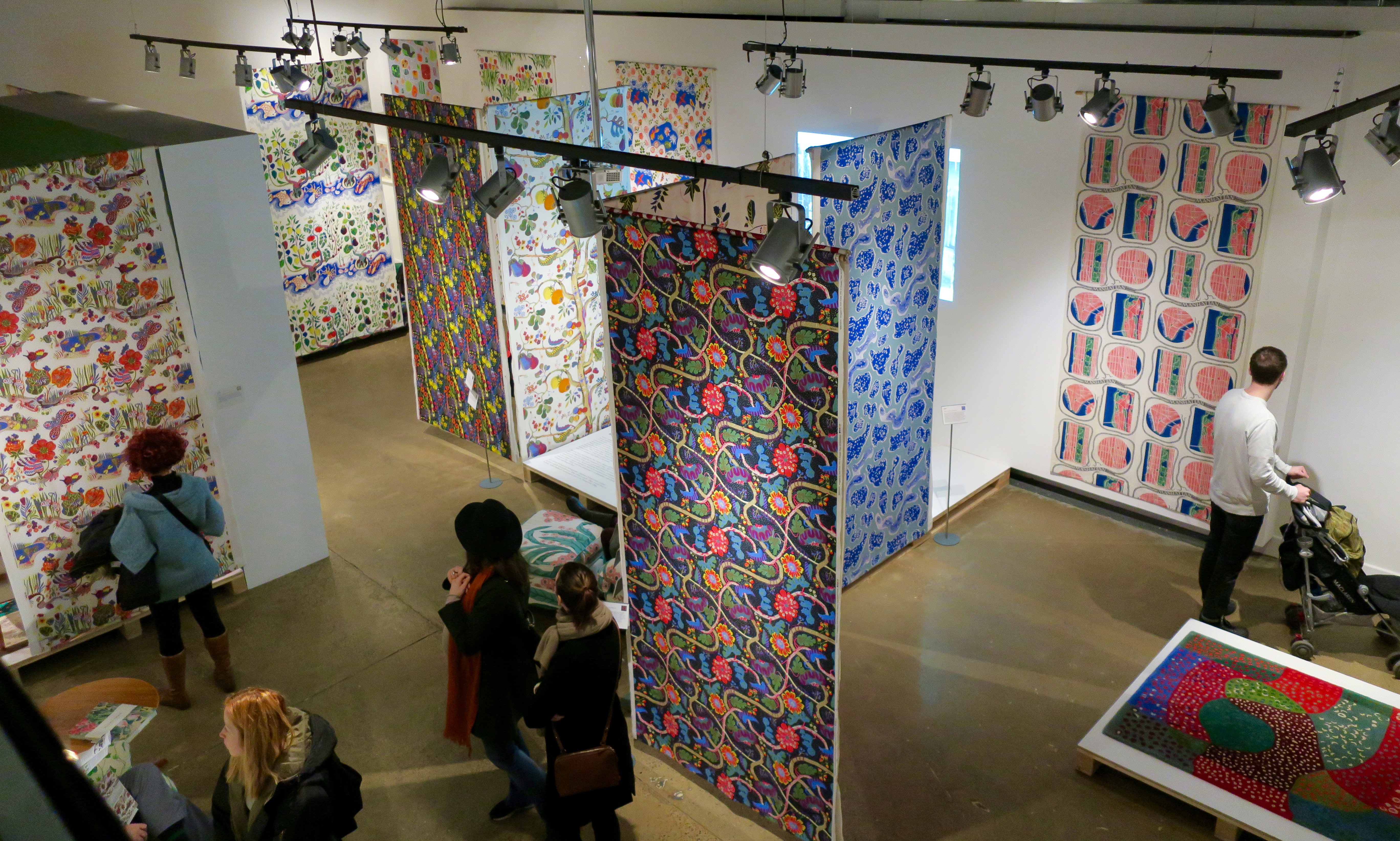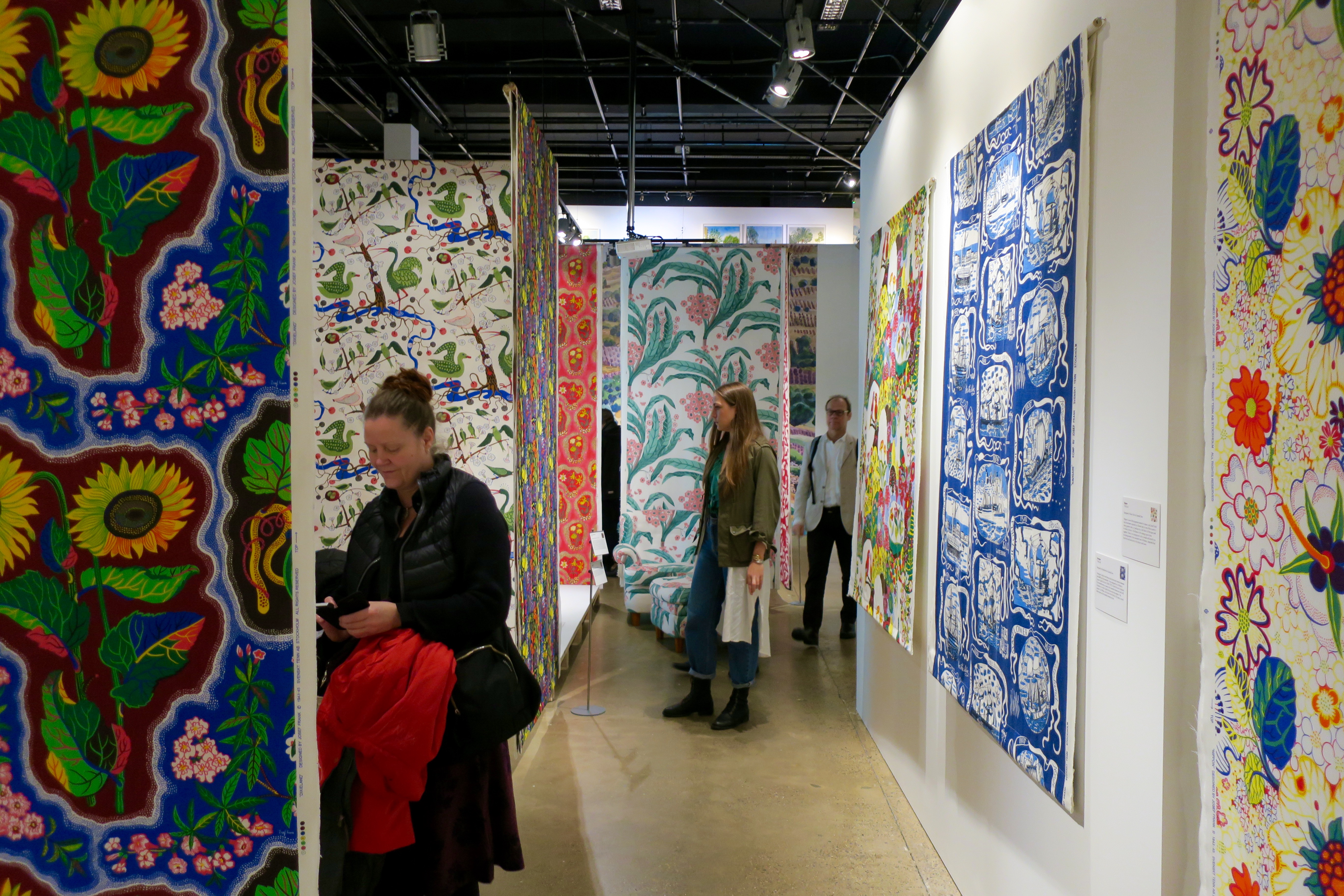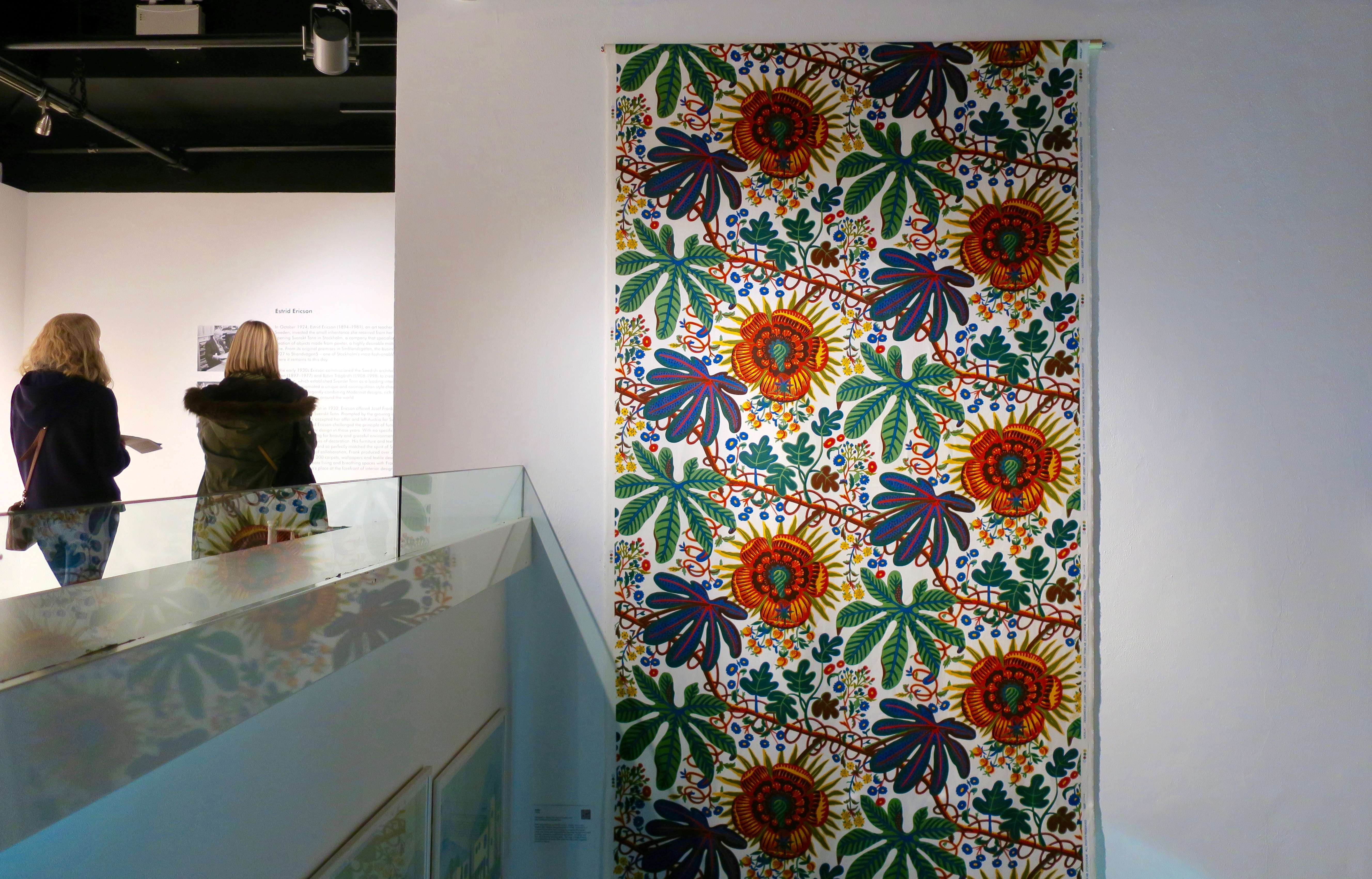 Fashion & Textile Museum / Svenskt Tenn