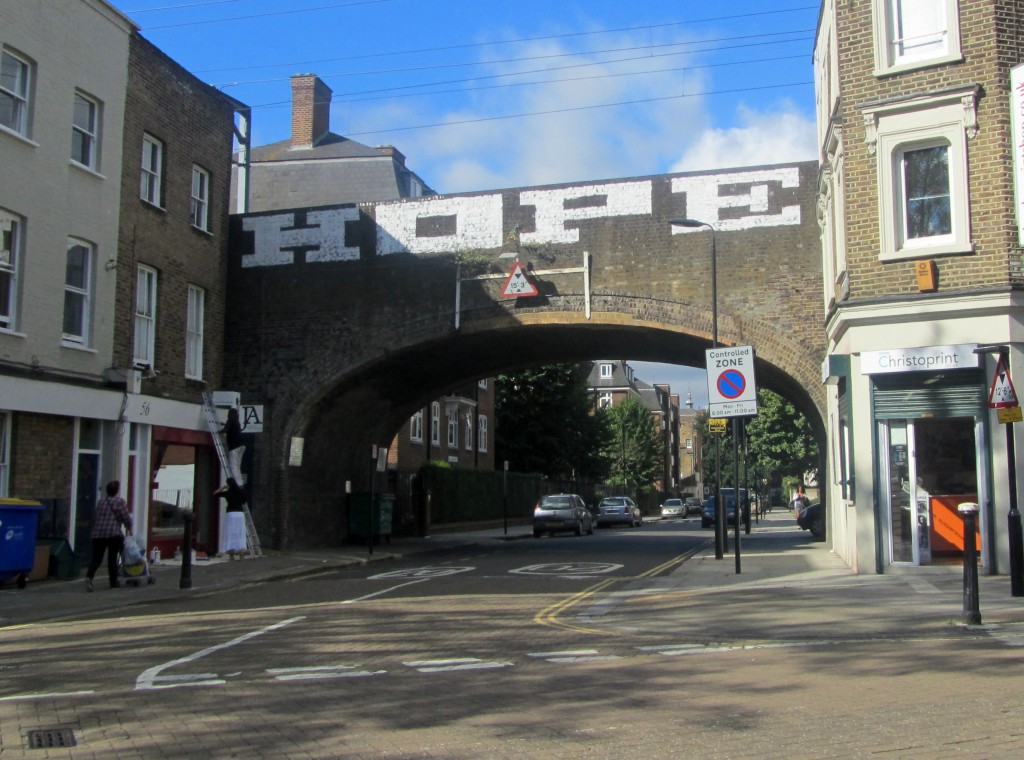 There's lots of hope around town. I've been noticing it for weeks as I travel the streets of London. This is Athlone Street, NW5 in Kentish Town.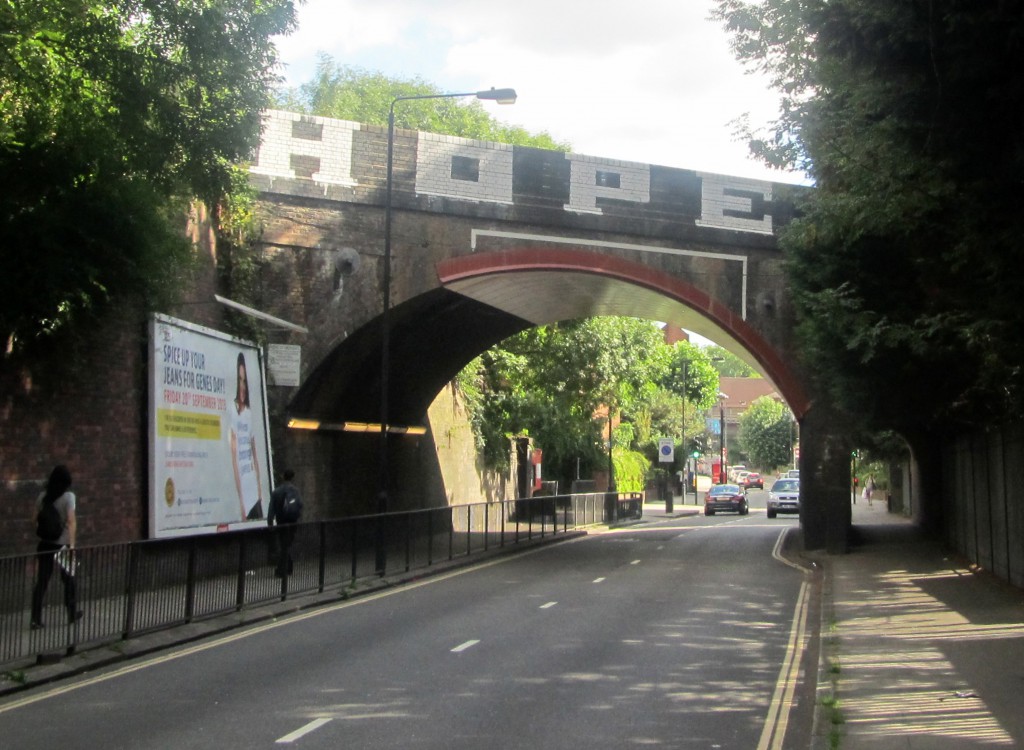 Gordon House Road, NW5 by Gospel Oak station.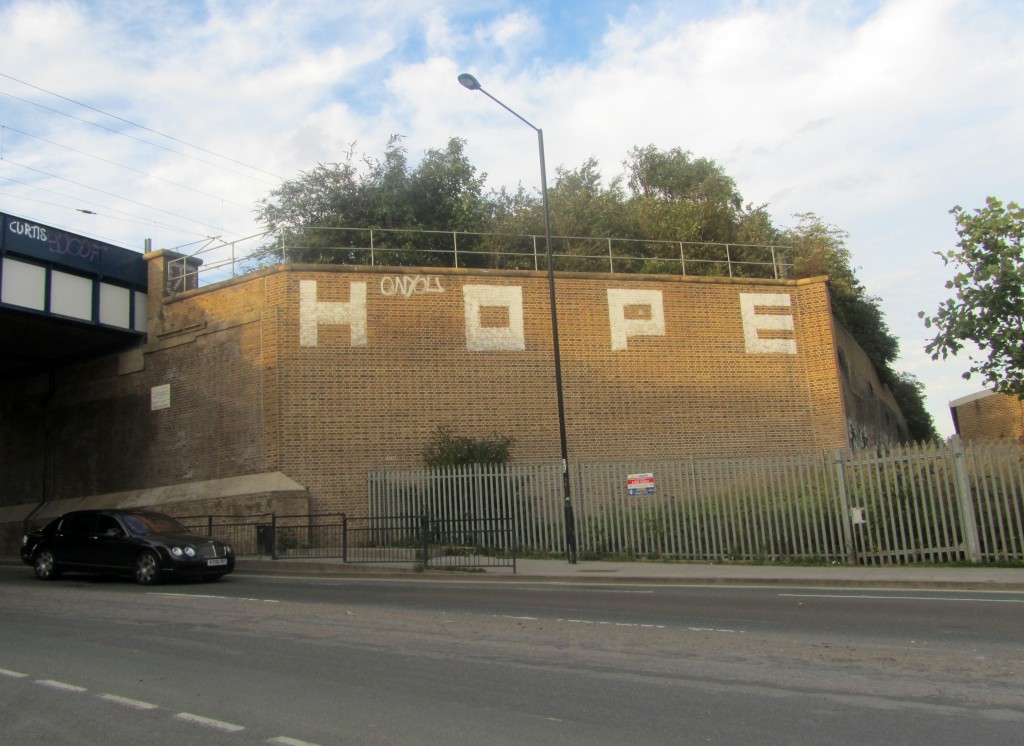 York Way, N1C near Vale Royal behind King's Cross.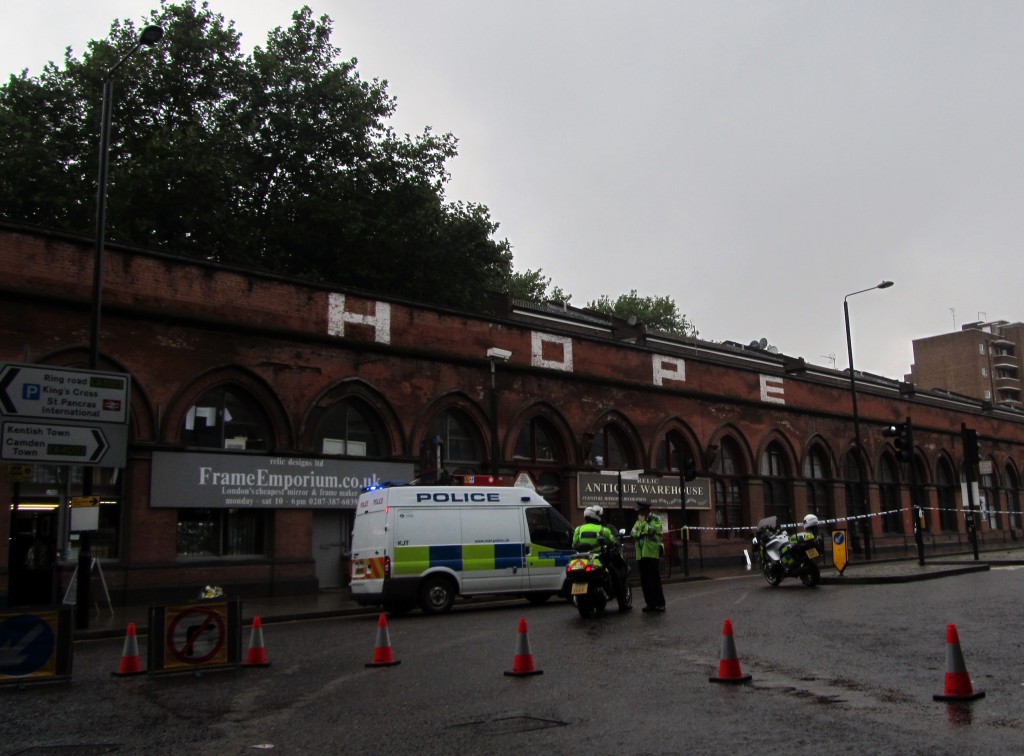 Pancras Road, NW1 near St Pancras Old Church.
The soundtrack is by David Murray, Hope/Scope with McCoy Tyner, Fred Hopkins and Elvin Jones.
※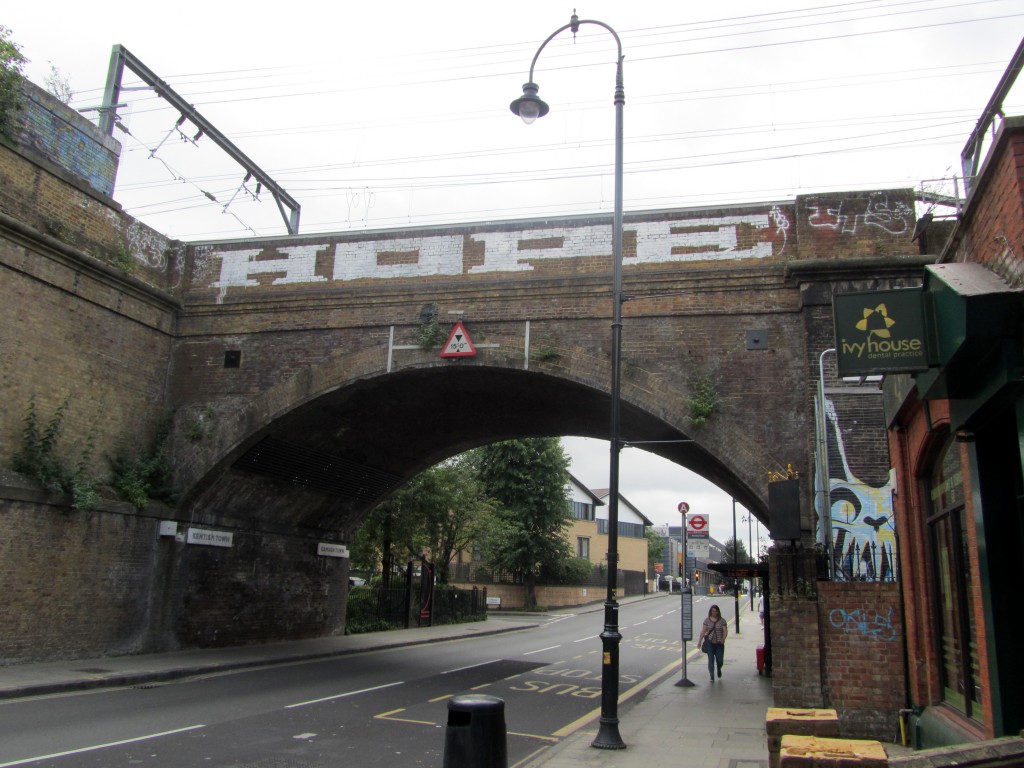 PS: 18 months later and I found another, this time on Kentish Town Road, NW1.
I suspect it was here all along. But are there any more?