The Rowley Gallery has been the kind provider of much of the discarded wood needed for a series of little buildings I have made this year.
These buildings condense the idea of shelter and protection and hint at human presence and vulnerability. They carry letterforms cut into their facades and together spell out melancholy or portentous words and phrases:
'Nulla in mundo pax' is the opening line from a Vivaldi motet – there is no peace in the world. I heard this sublimely sad piece of music while constructing some of the little sheds and felt it offered a universal sentiment fitting for the fragile little beings.
'History' is both a grand and commonplace concept – a structure within which we self-evidently operate, rationalise, experience longing or regret.
Each piece of recycled picture backboard that makes up the houses bears marks of its own history.
As in my text, map and photo works, I like to use material that has already had a life – this adds to the poignancy and richness of meaning.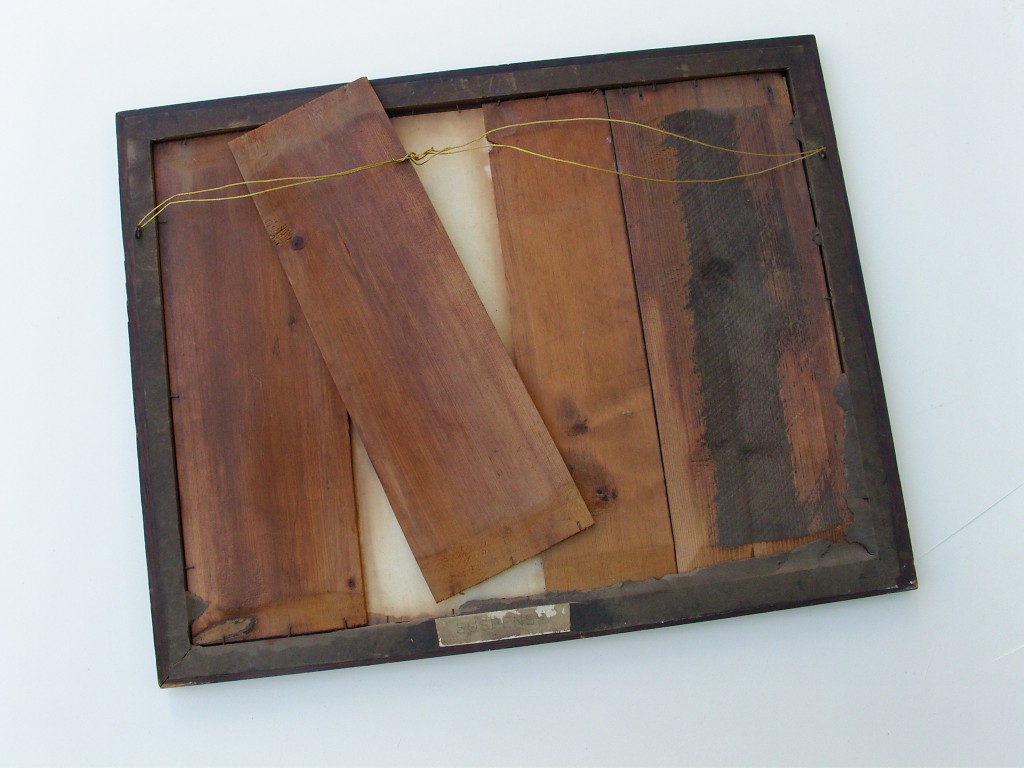 Recent work can be seen in the December mixed show at England & Co, Westbourne Grove and at the London Art Fair, Business Design Centre, Islington: 18-22 January 2012.