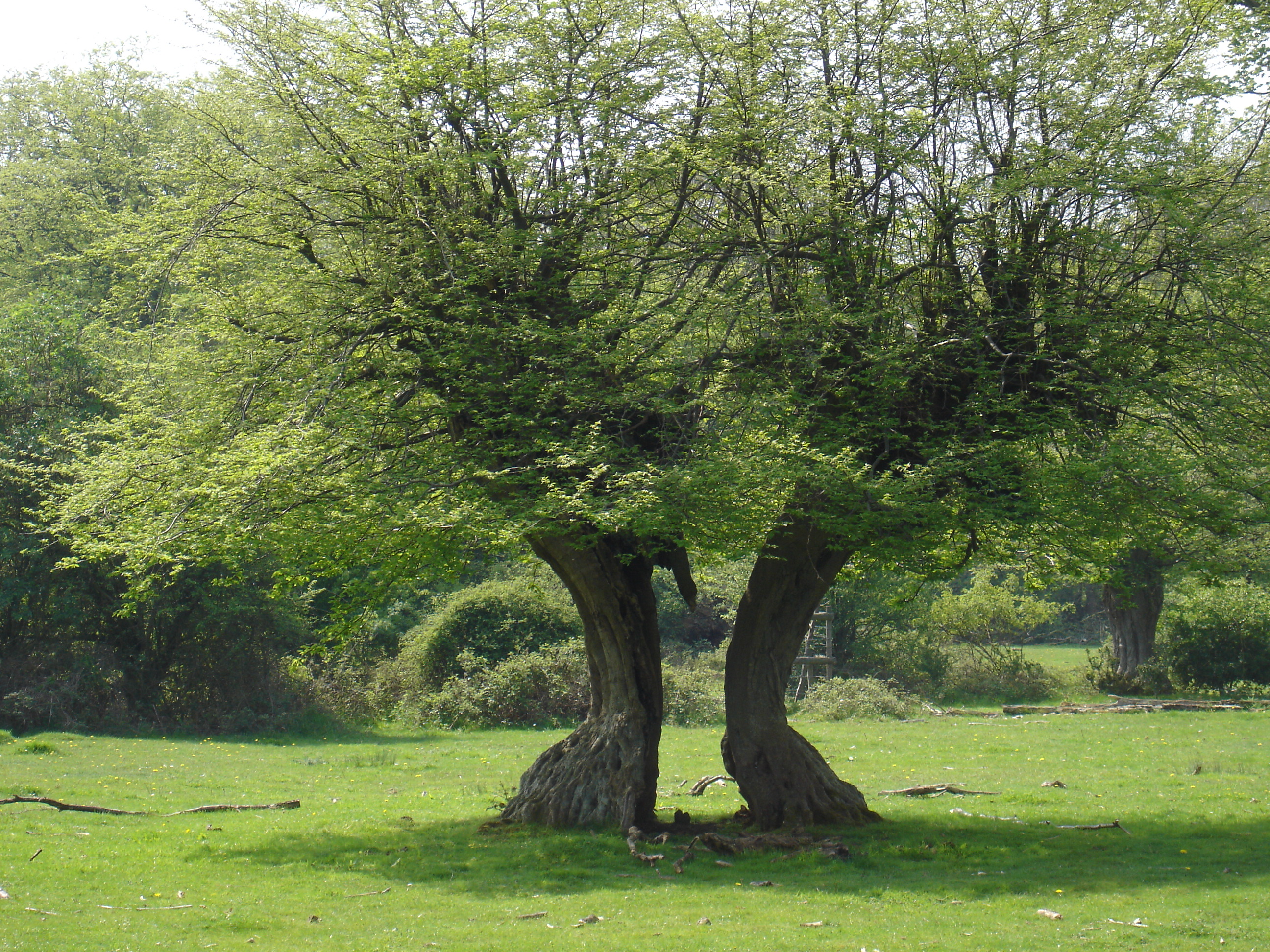 This is one of my favourite trees, an ancient Hornbeam pollard at Bush End Plain, an area of wood pasture in Hatfield Forest. This place has been grazed by cattle and sheep for at least 1000 years, and these trees pollarded to keep their green shoots out of reach of grazing livestock. There are also deer here and Oliver Rackham has called this The Last Forest because it is the only surviving example of a Royal Medieval Hunting Forest, meaning forest as a place where the monarch had the right to keep deer and to kill and eat them. This maintained environment has been shaped with rides, chases and woodland by continuous managed development over the past millenium.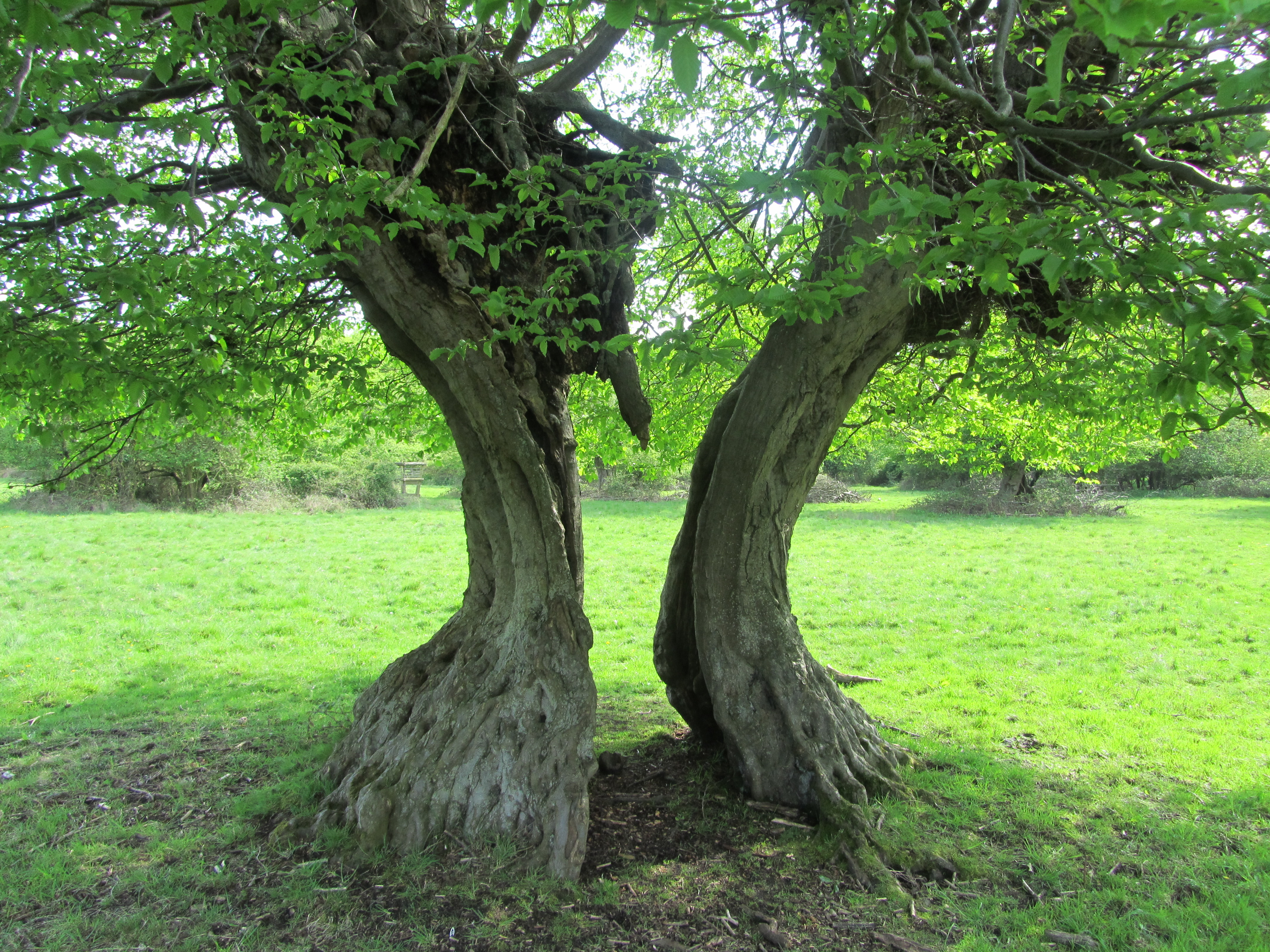 At first sight this single tree with its heartwood rotted away might appear to be twin trees grown from a single seed, but look again and it could just as easily be Mr & Mrs Hornbeam grown so close together that they have become one.
Though its forked shape always reminds me of Apollo & Daphne in the National Gallery, London.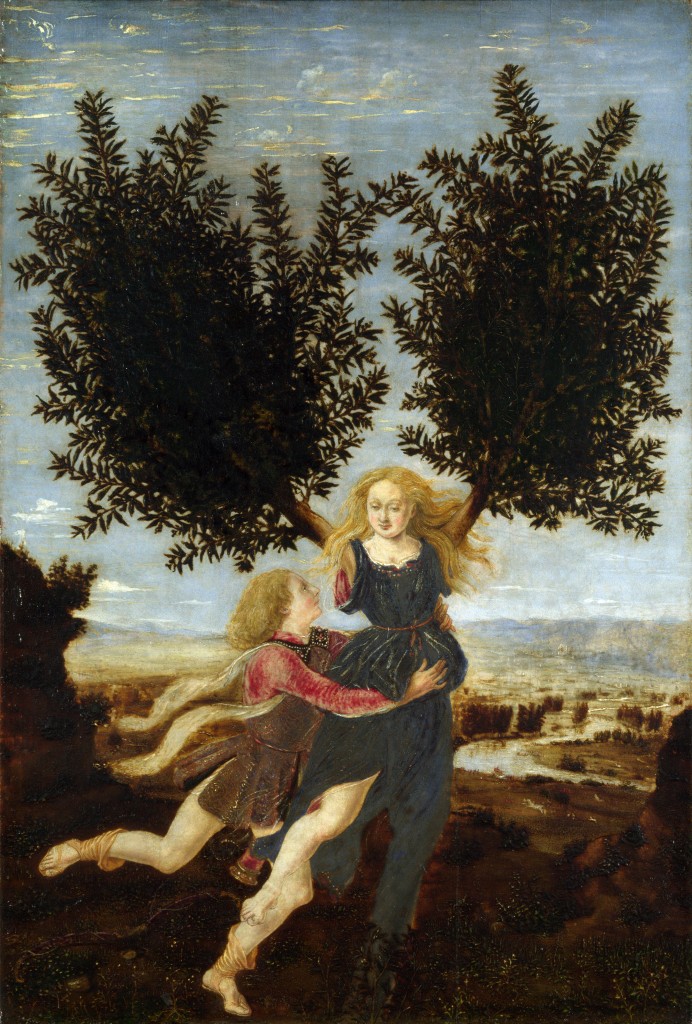 Daphne metamorphosed into a tree to preserve her chastity and escape the amorous advances of Apollo. But some say this split tree is a gateway to fertility and rejuvenation. I walked through and I feel at least ten minutes younger. The local cows, or maybe bullocks, also tried but were like camels through the eye of a needle. They just used it as a scratching post.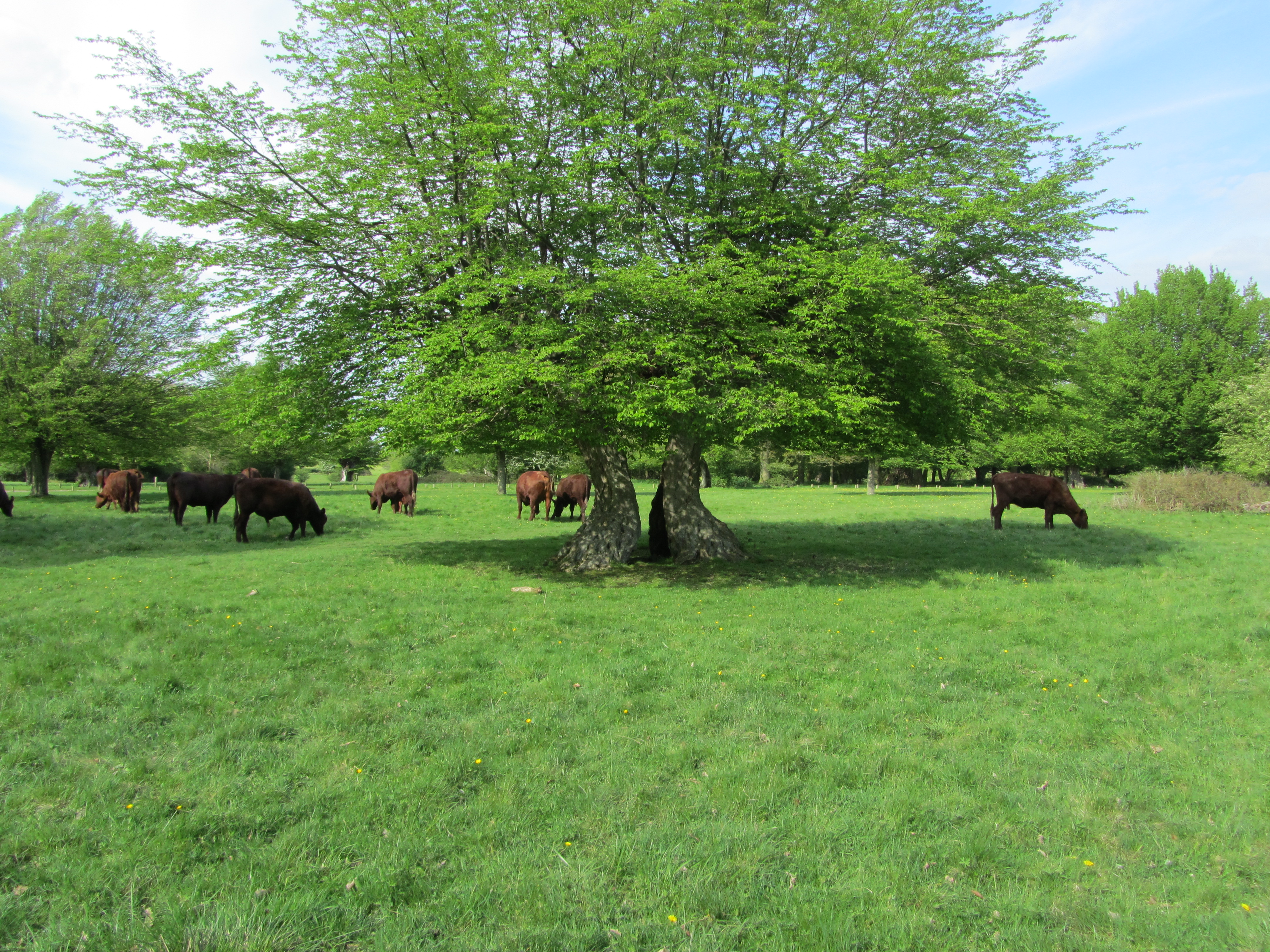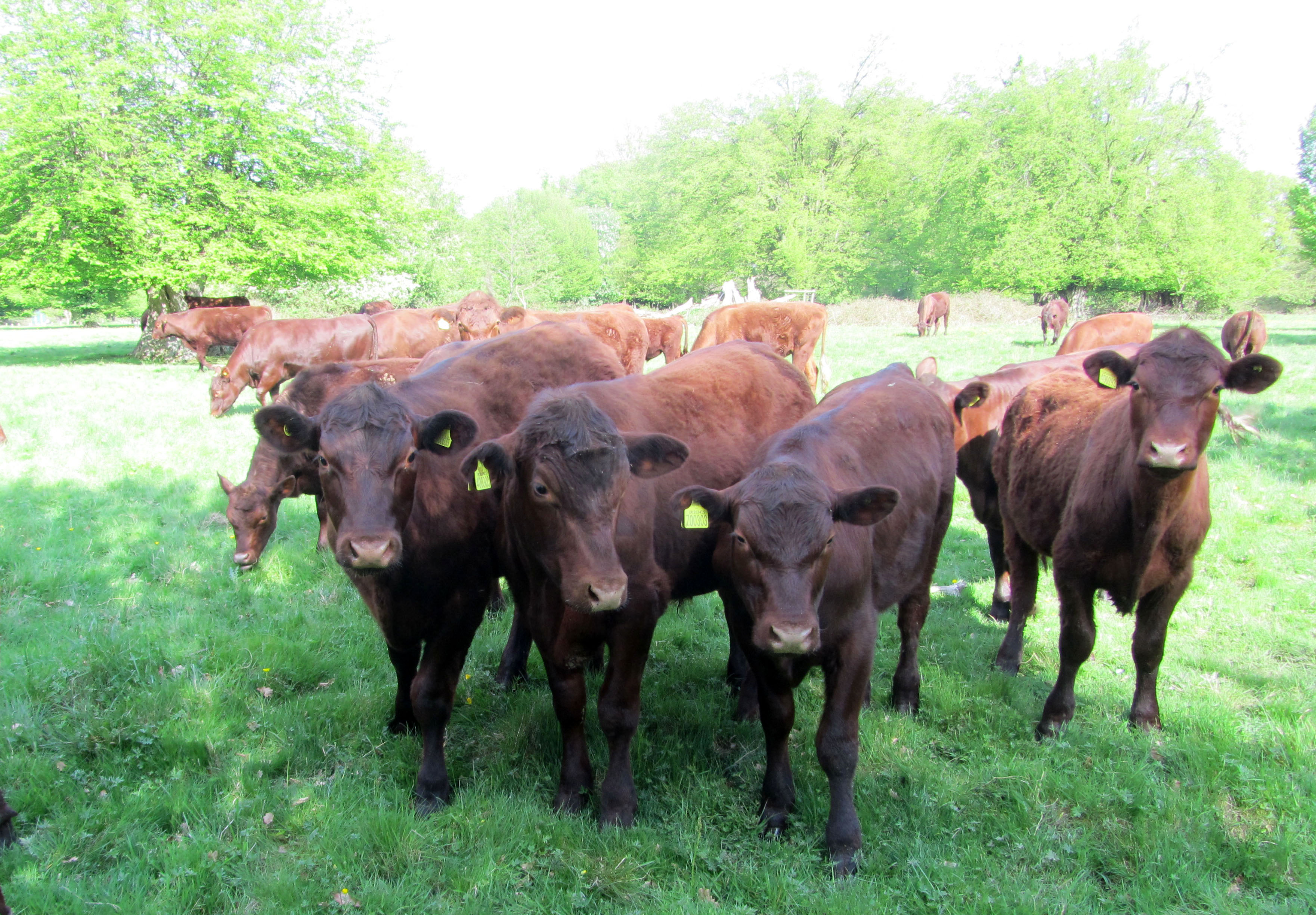 As I stood there quietly watching, some came up to say hello, whilst one at the back tried to pass through the Gates of Hornbeam (see upper left in photo).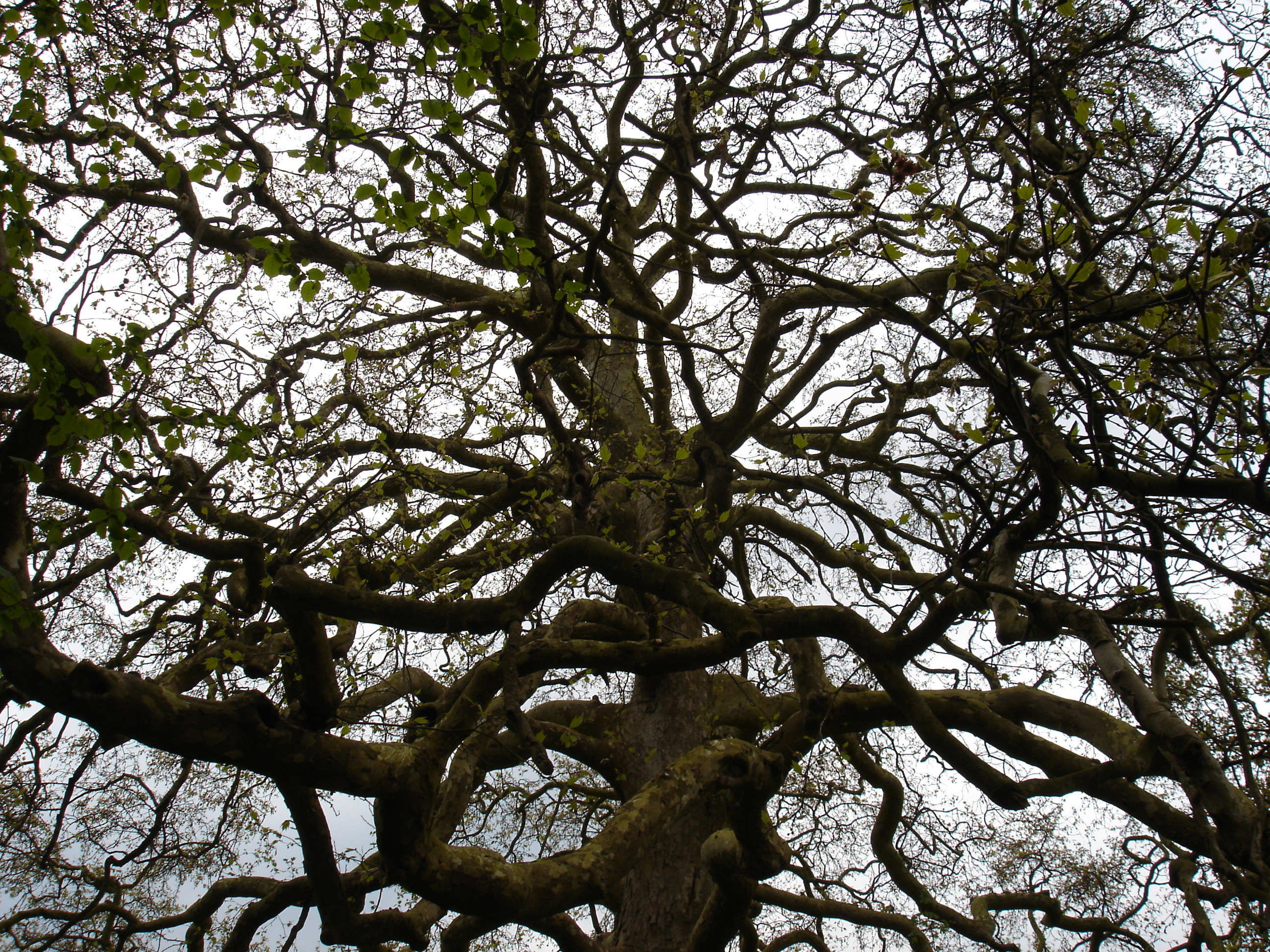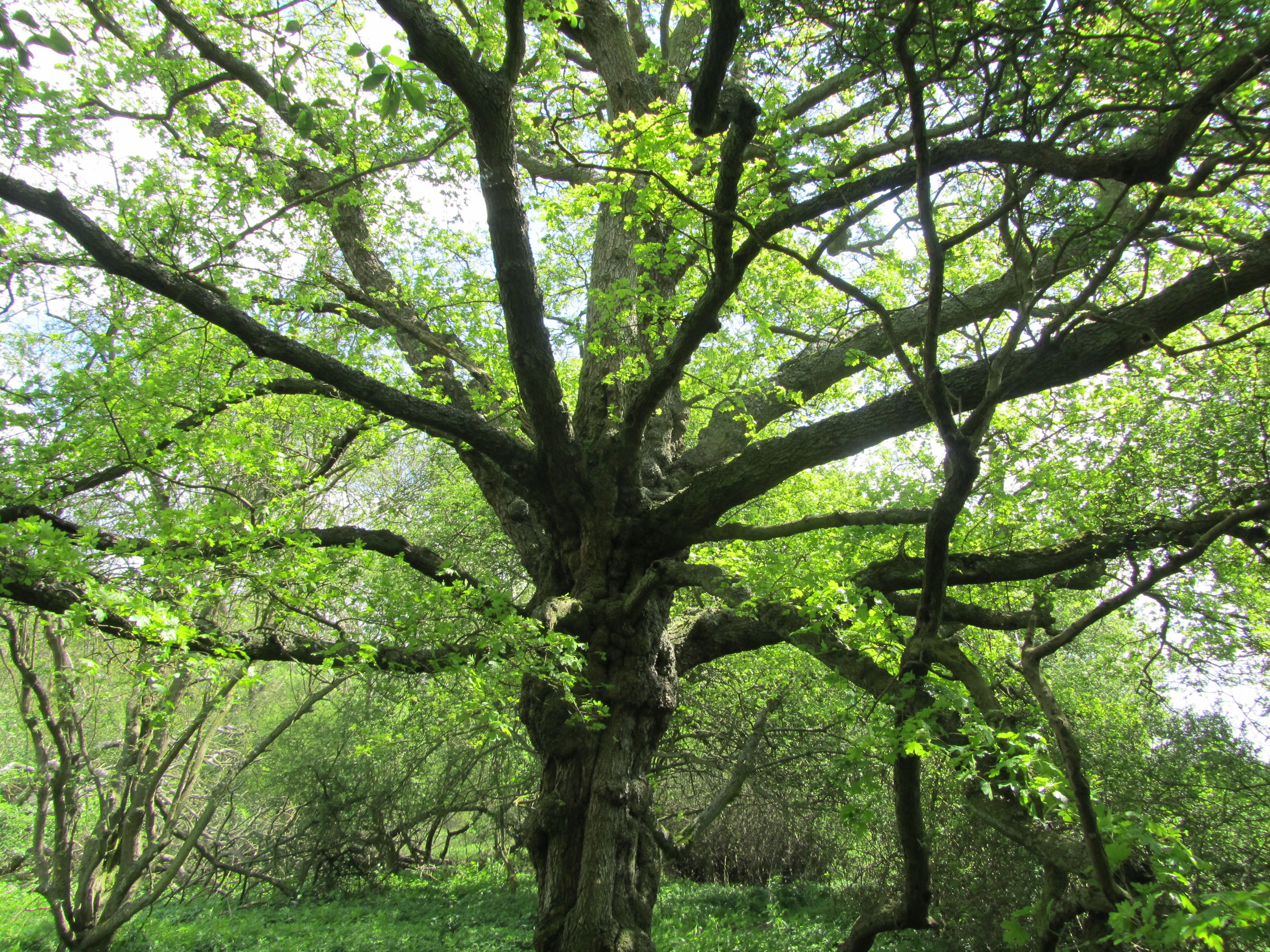 Further afield we found gnarled old Field Maple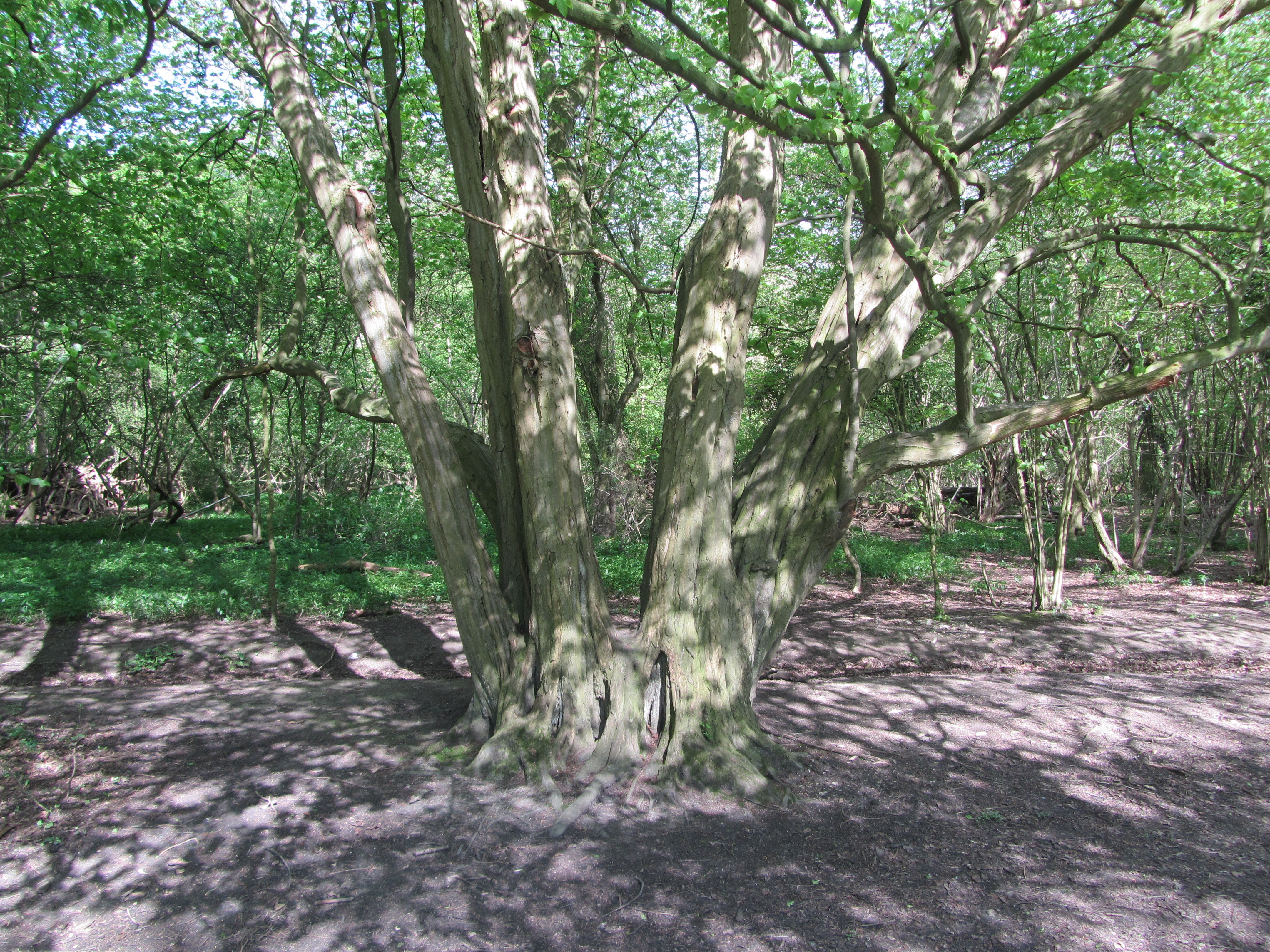 and a 400 year old coppiced Hornbeam.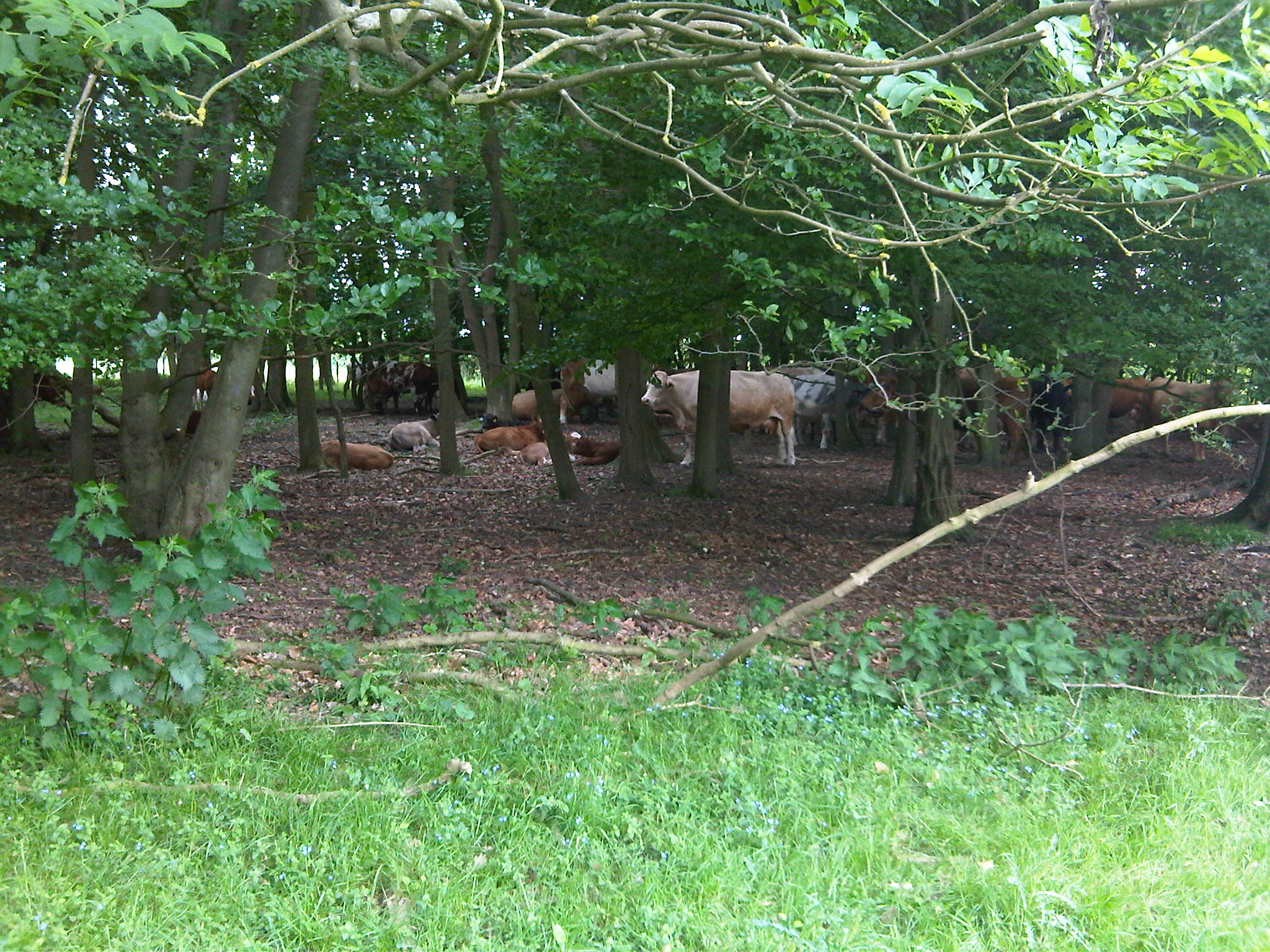 At the southern edge of the forest we met more cows. These were relaxing under the trees. It was a conference of cows, or perhaps a crêche since there were also a few calves.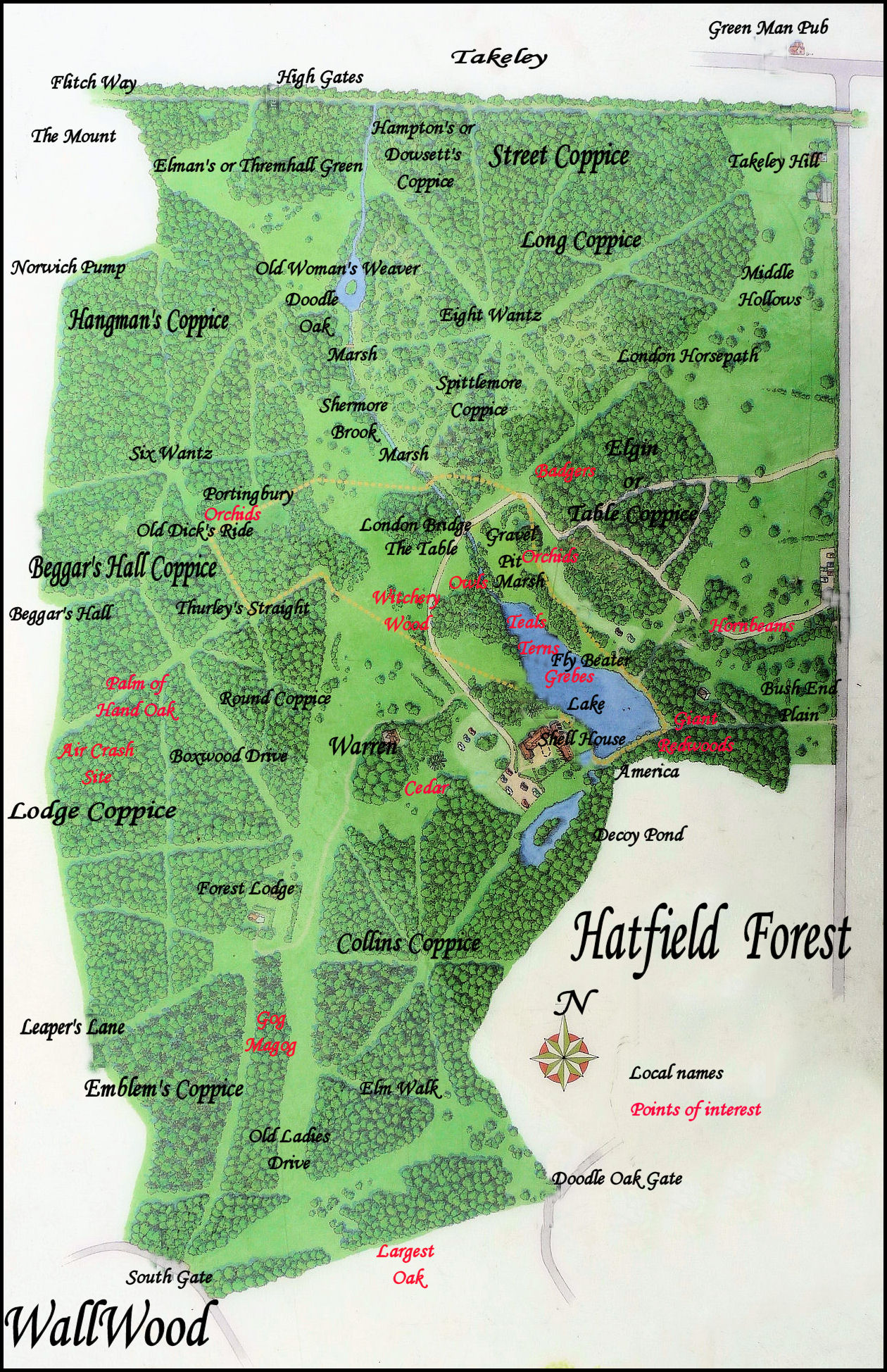 We left the forest by Doodle Oak Gate, then downhill into the valley to follow the footpath alongside Pincey Brook to Hatfield Broad Oak.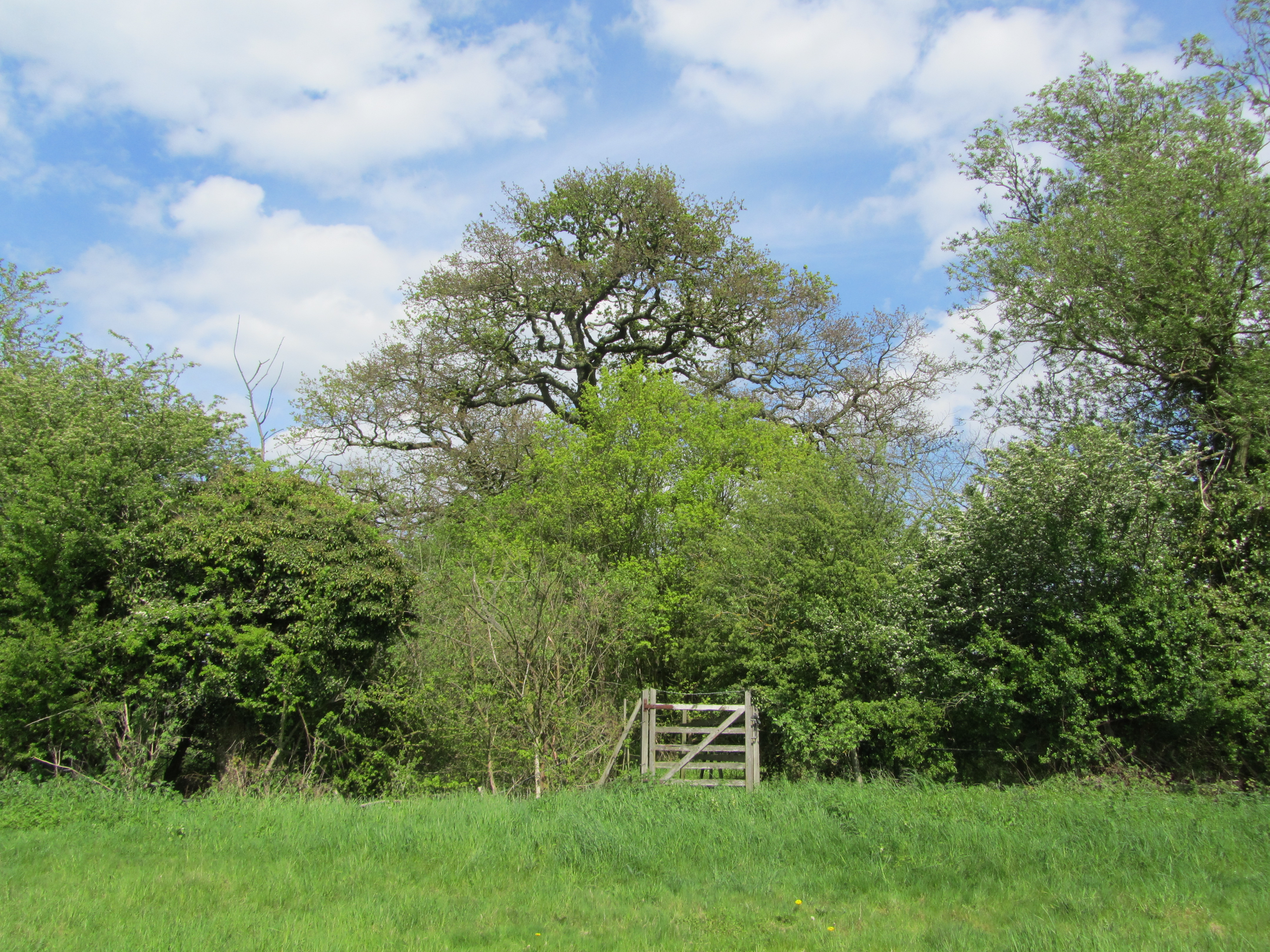 These water meadows are a rich haven for wildlife. If I'd had my I-Spy book I could have ticked off Heron and Egret and Lapwing and Guinea Fowl.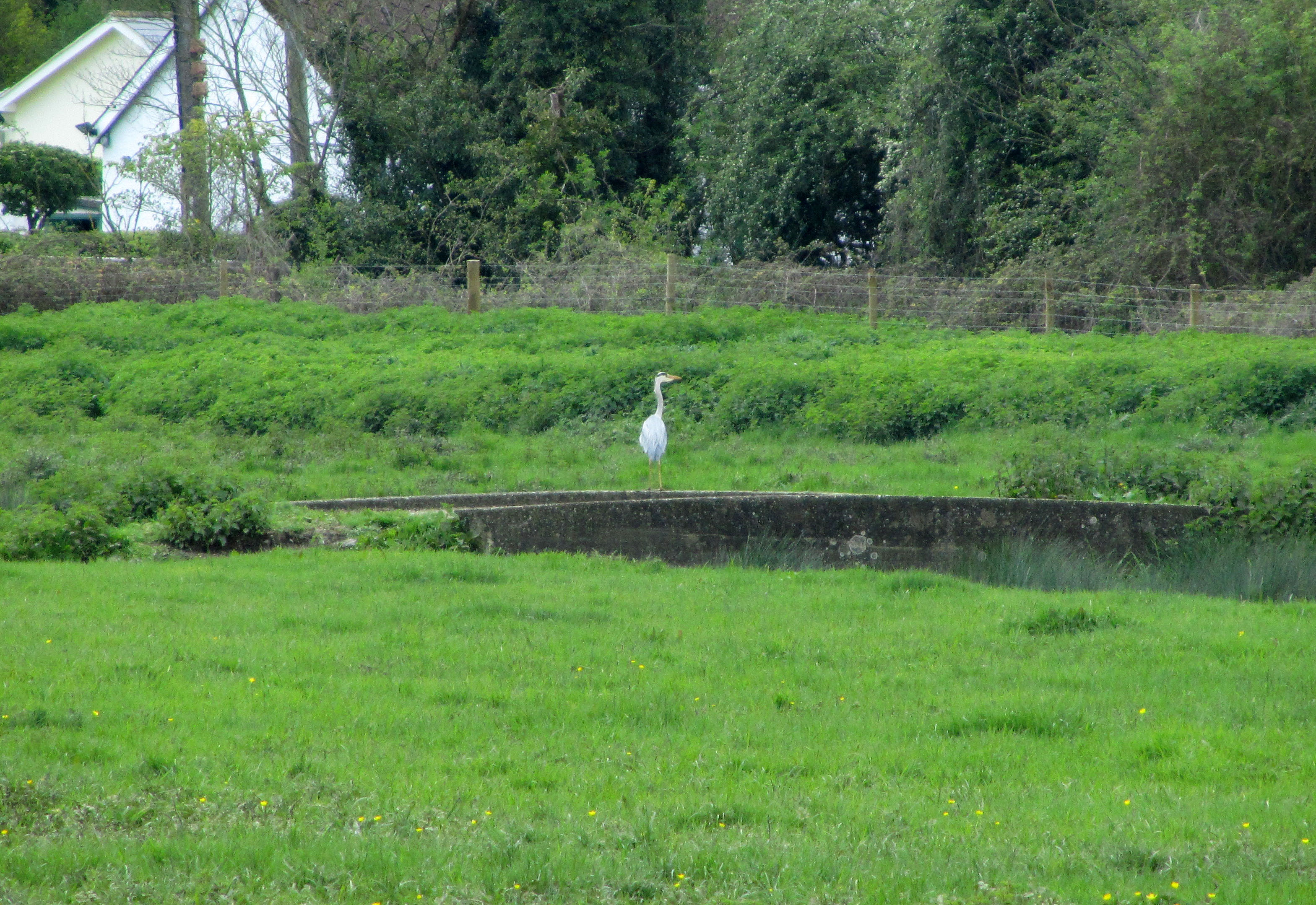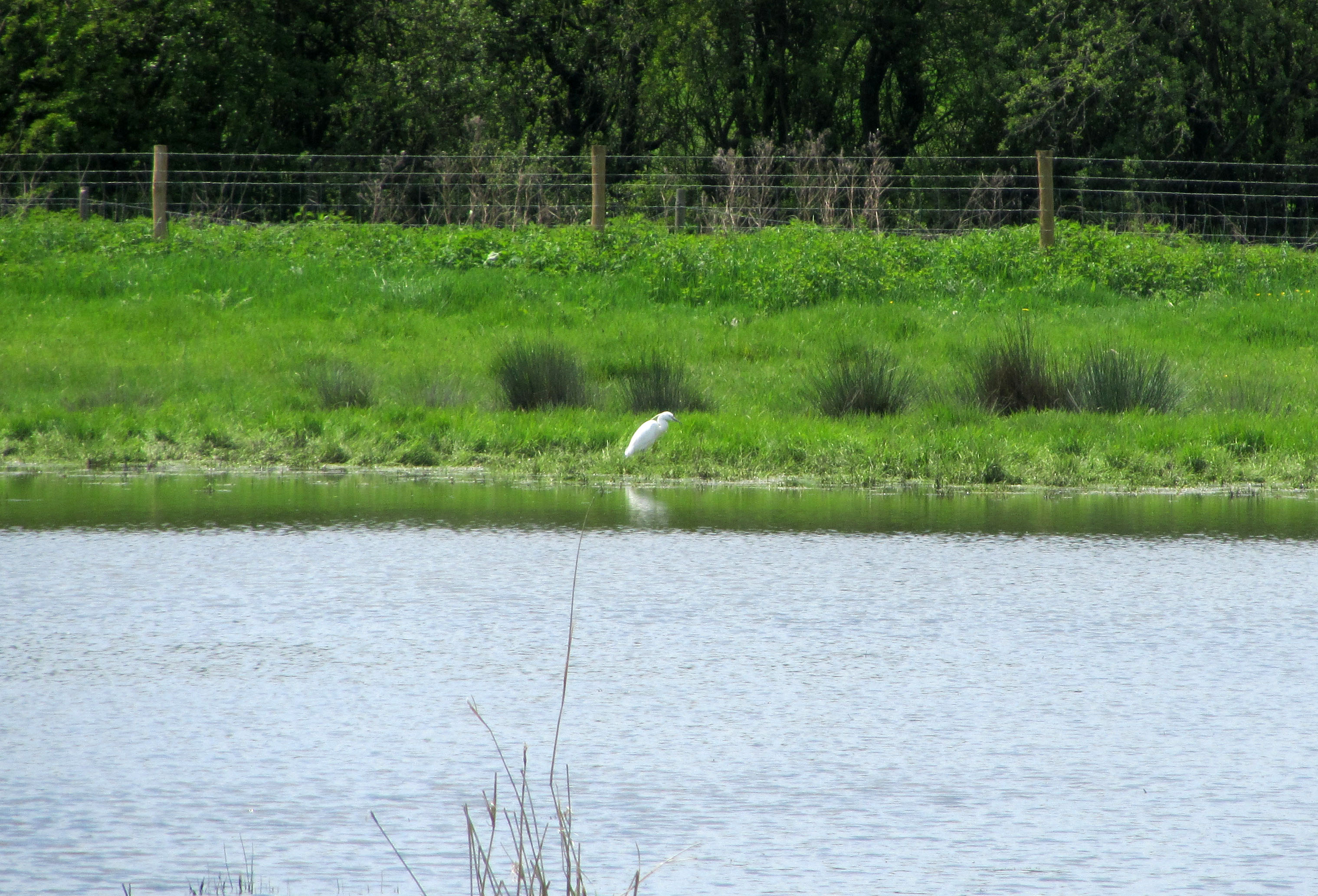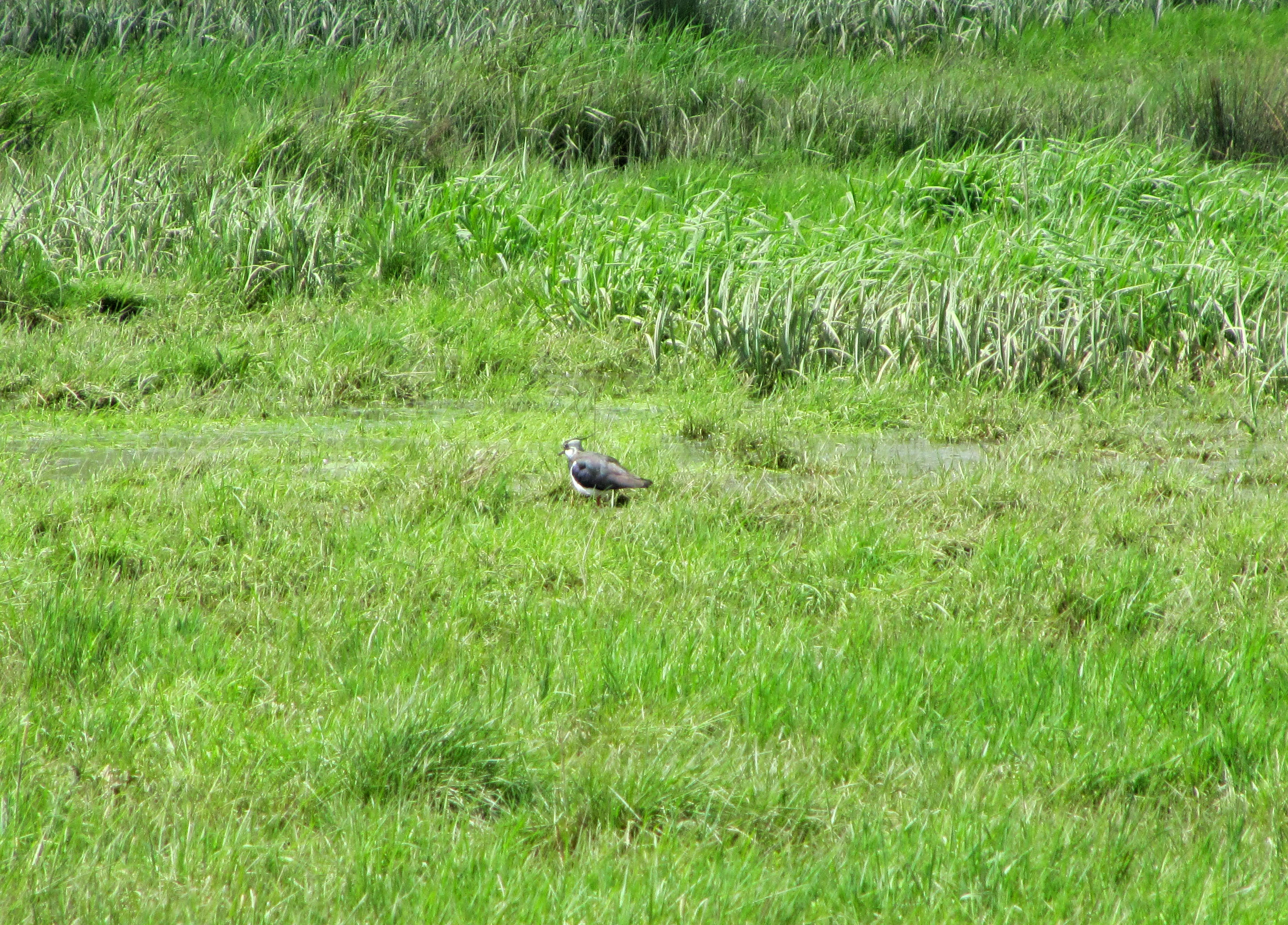 And finally in Hatfield Broad Oak a Cock and a Cobra. Lunch at The Cock Inn, where our car was waiting… I wish!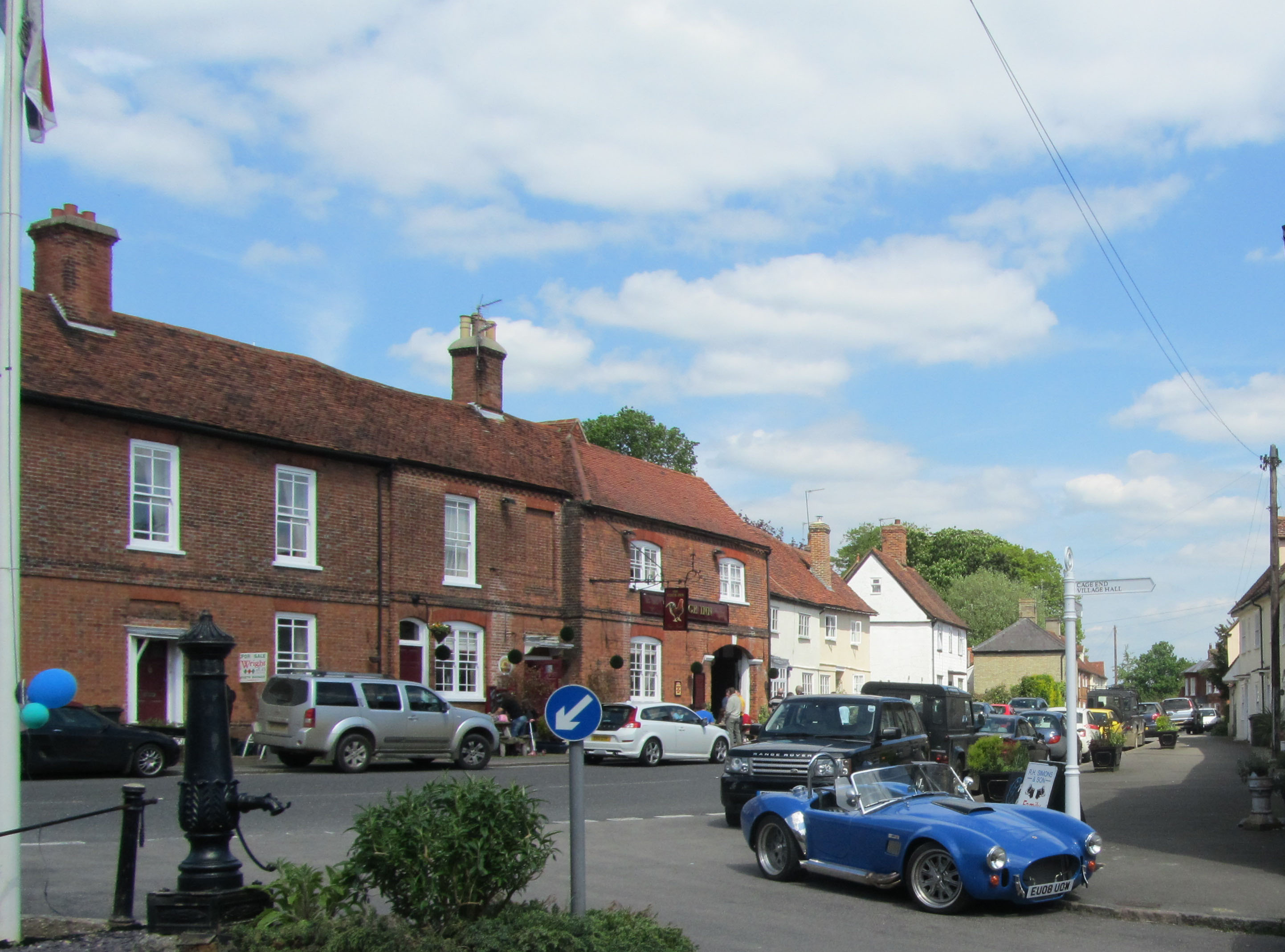 ※
PS: In a tweet from Helen Day I just discovered these pictures of Hatfield Broad Oak…