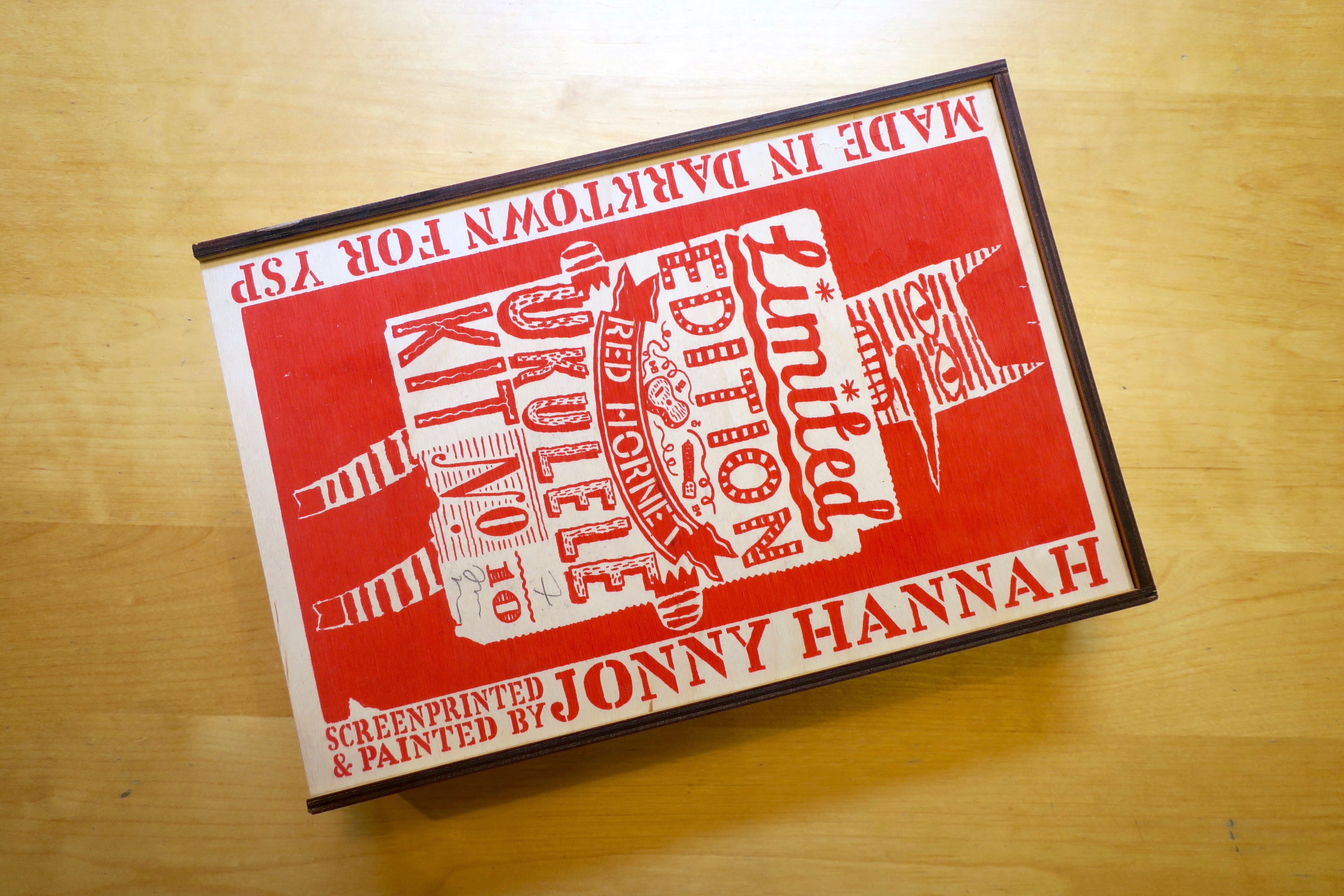 A surprise package turned up in the post recently. This box was inside. It was a box of tricks. A silent music box awaiting the kiss of life. A limited edition Red Hornet ukulele kit from Jonny Hannah.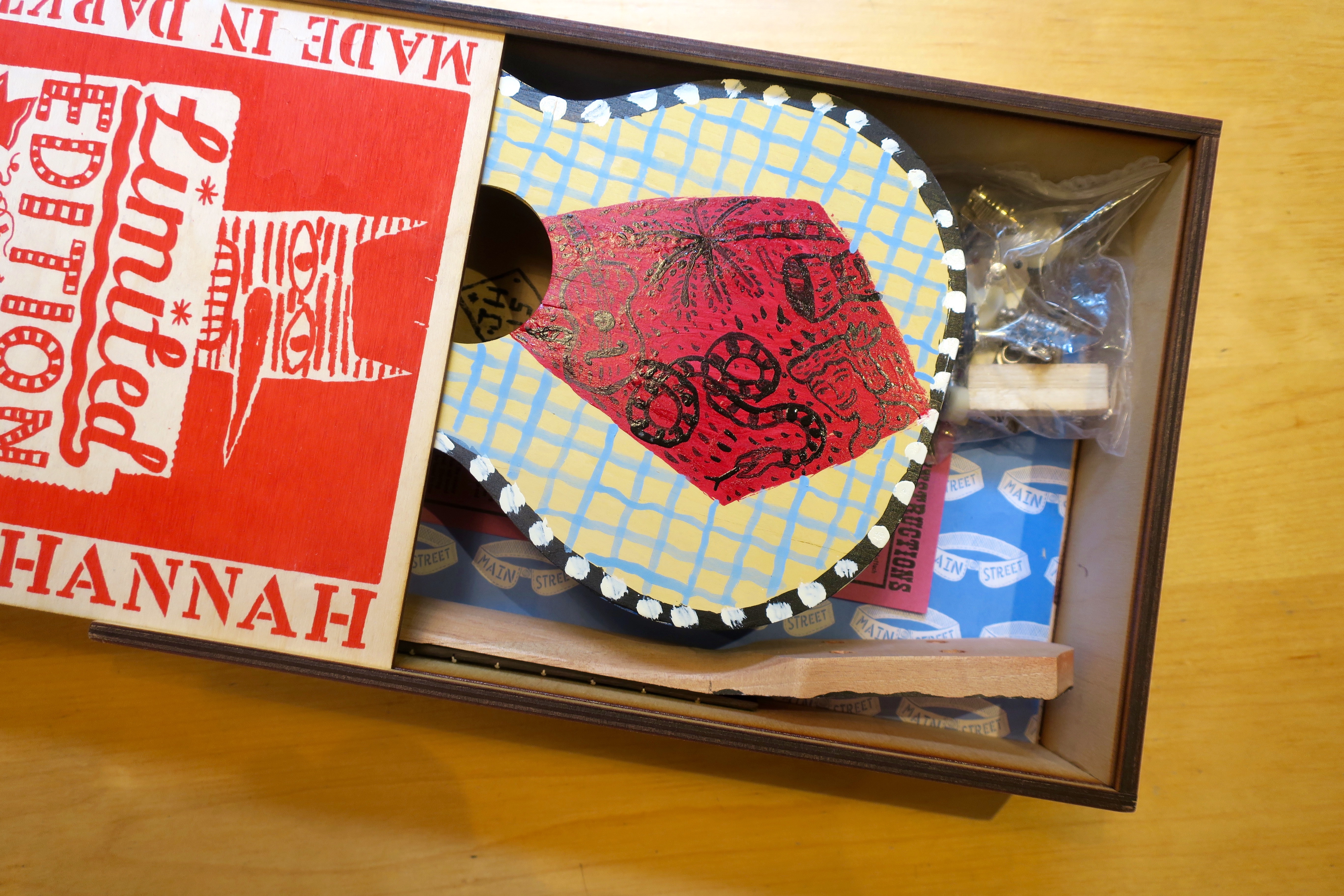 All I had to do was put it together.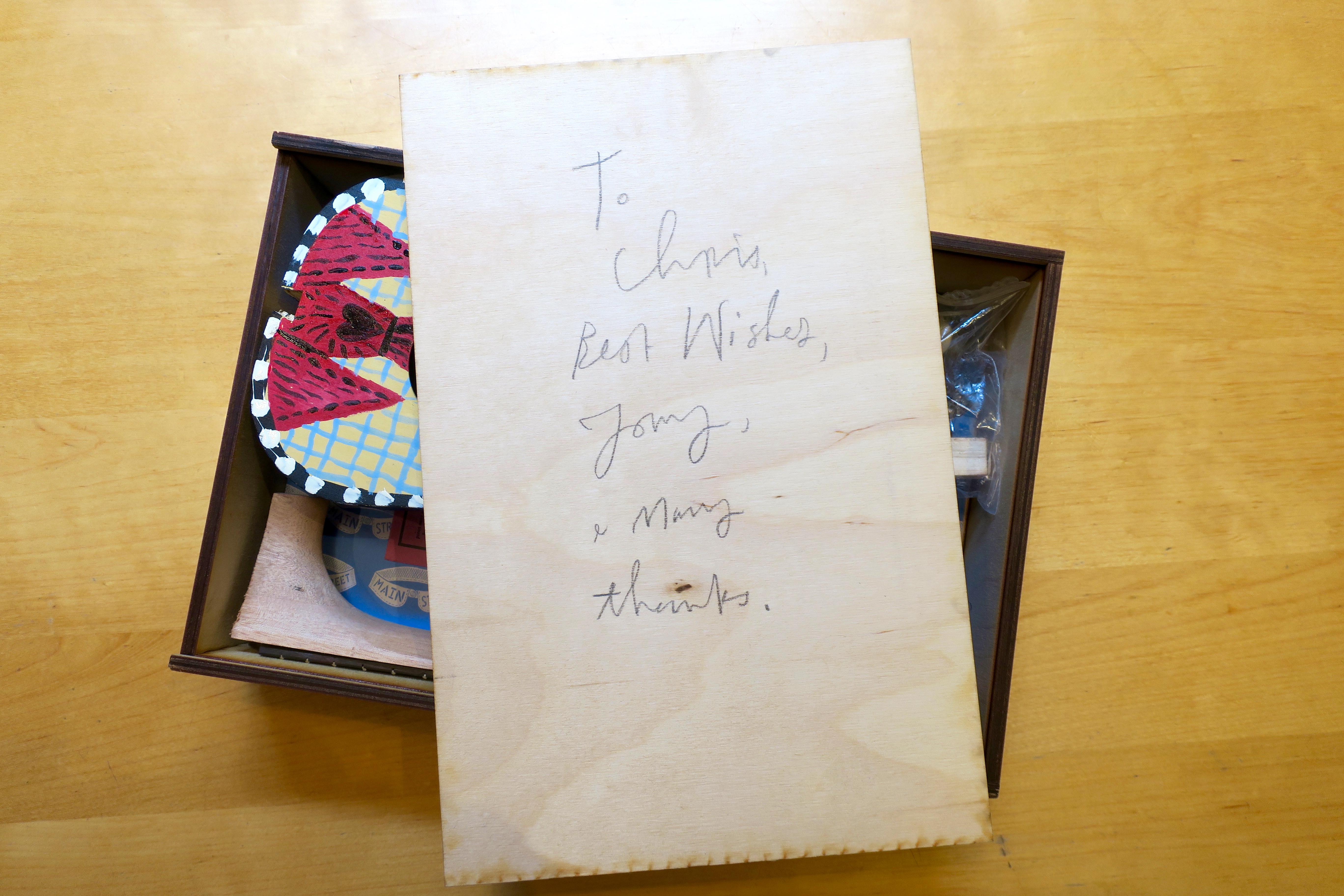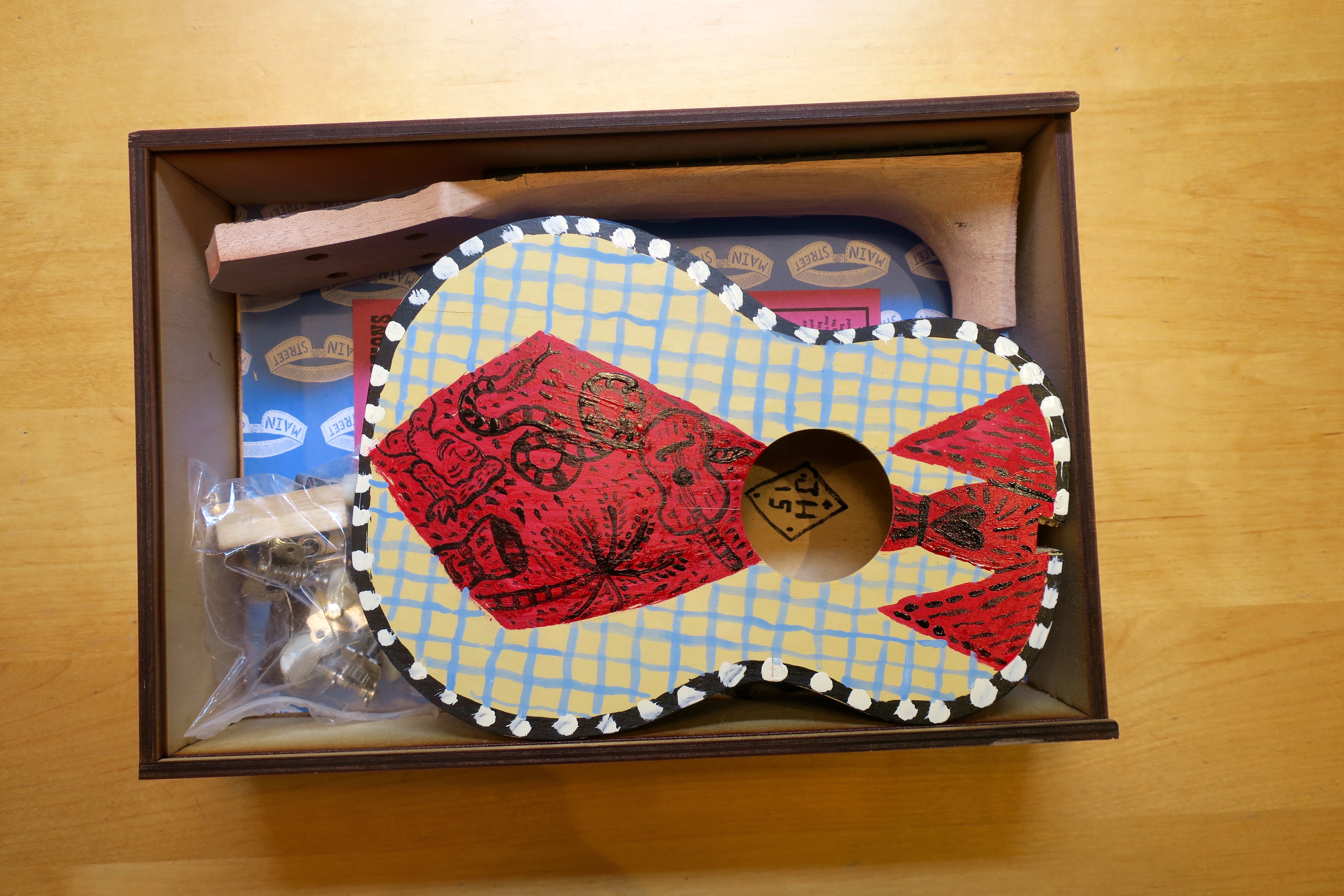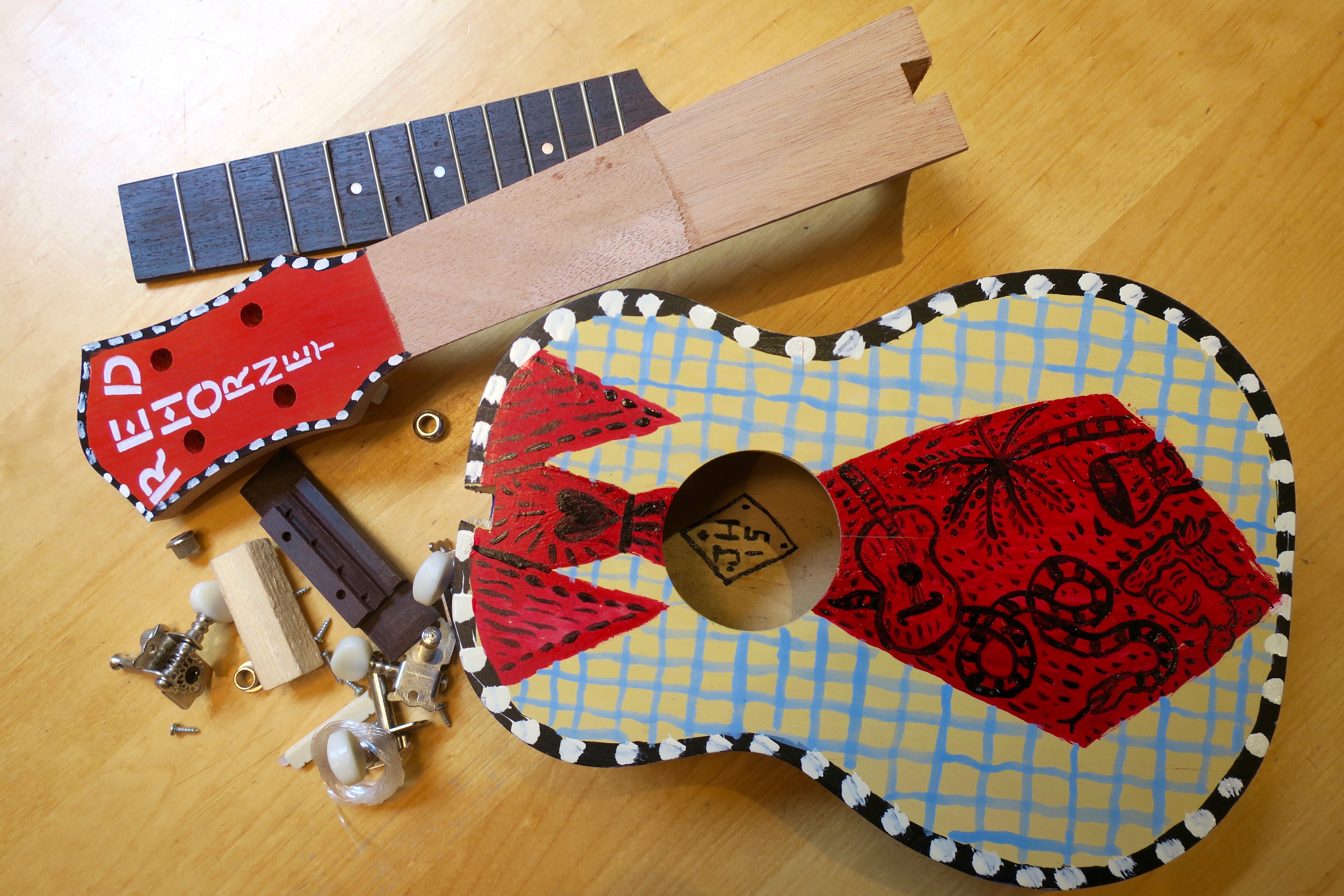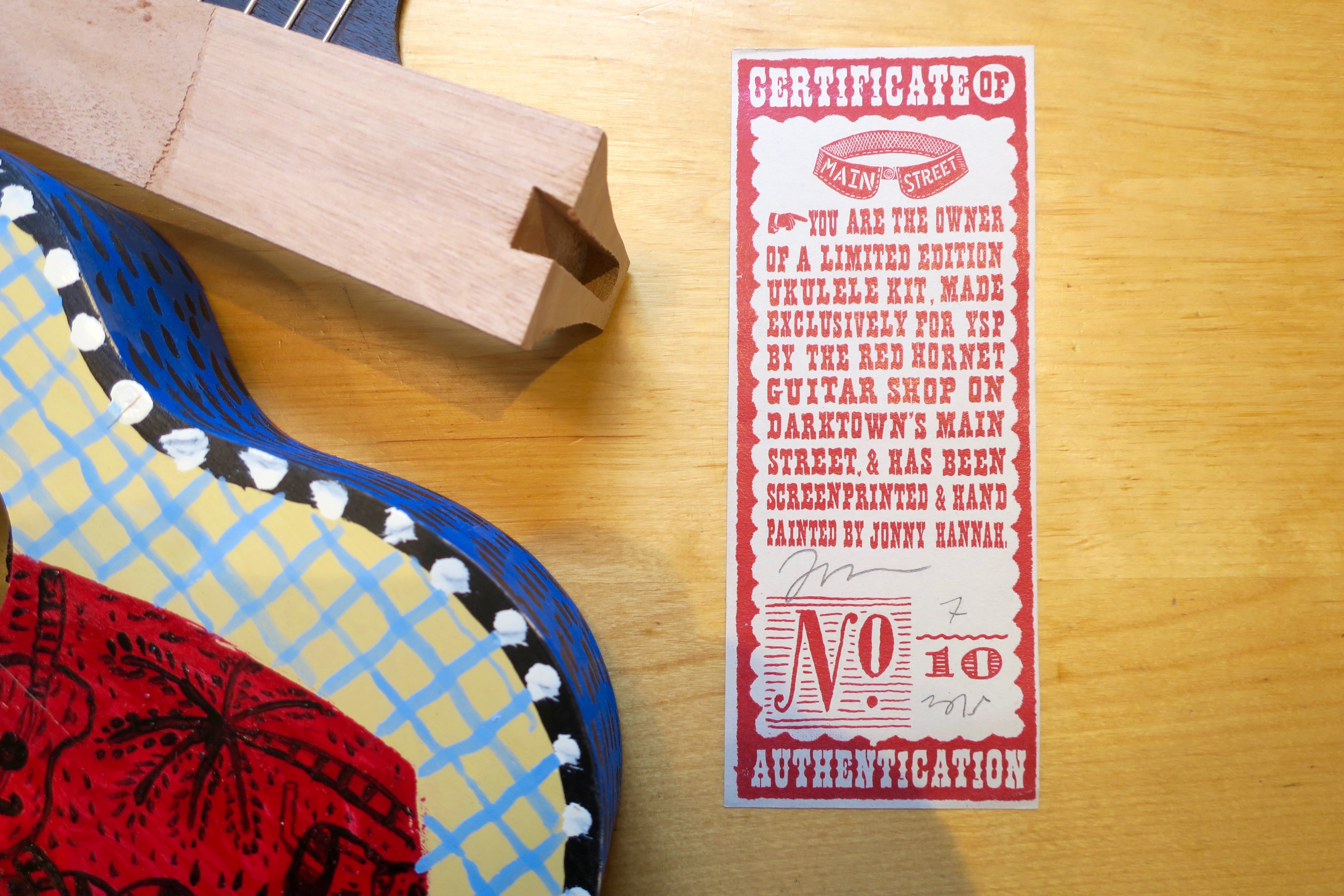 It was made for Jonny's exhibition at Yorkshire Sculpture Park – Main Street.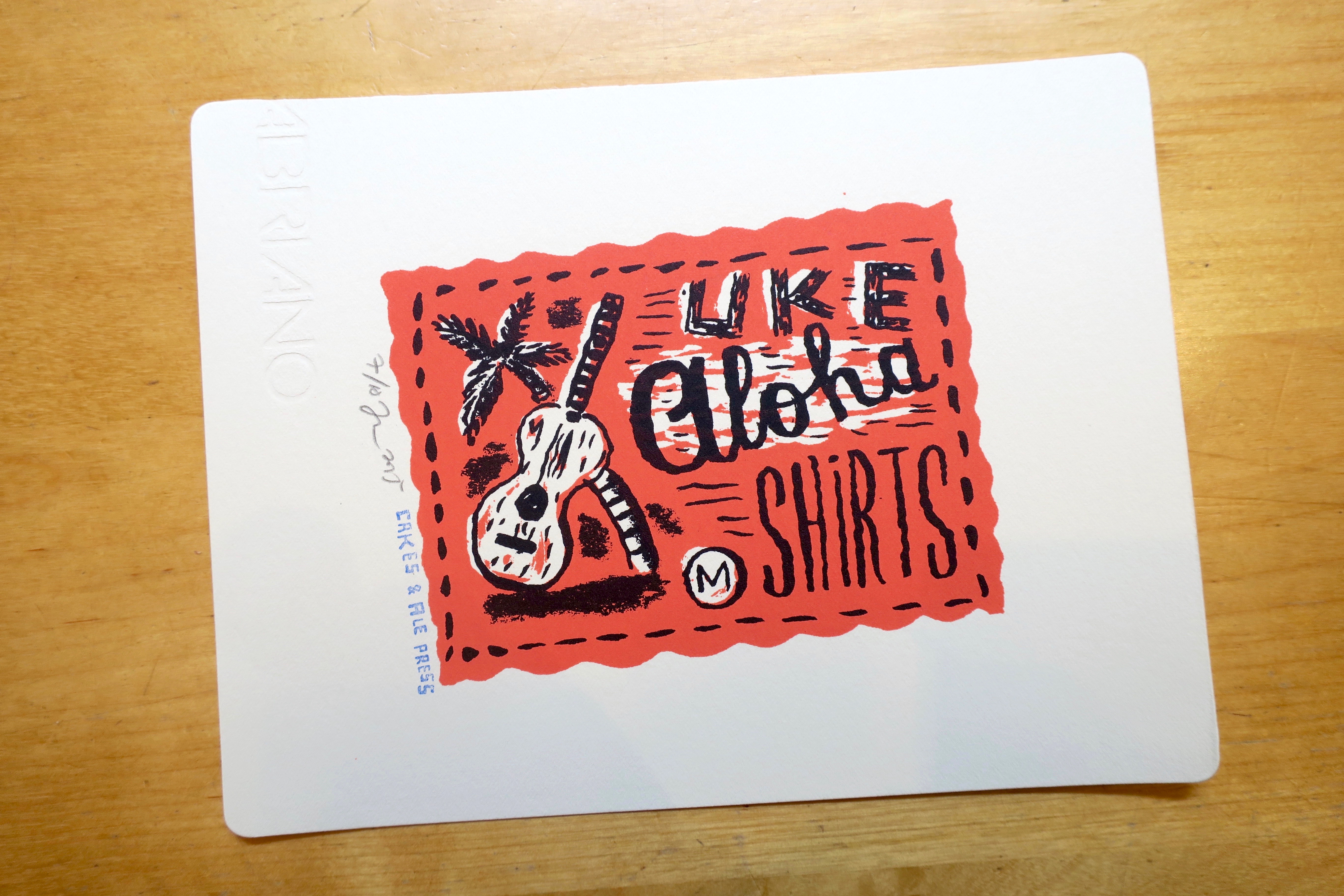 And there's even a Hawaiian shirt token.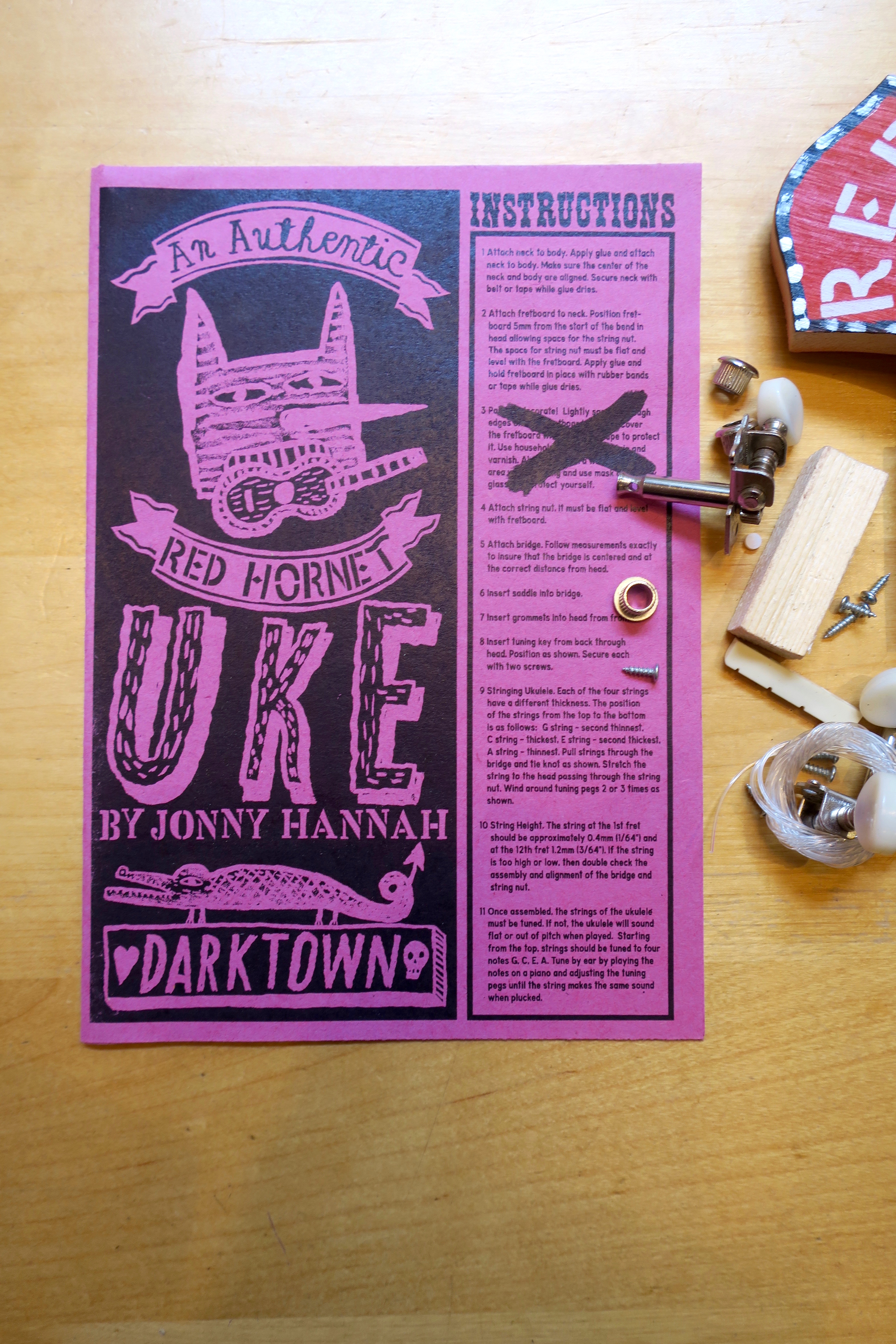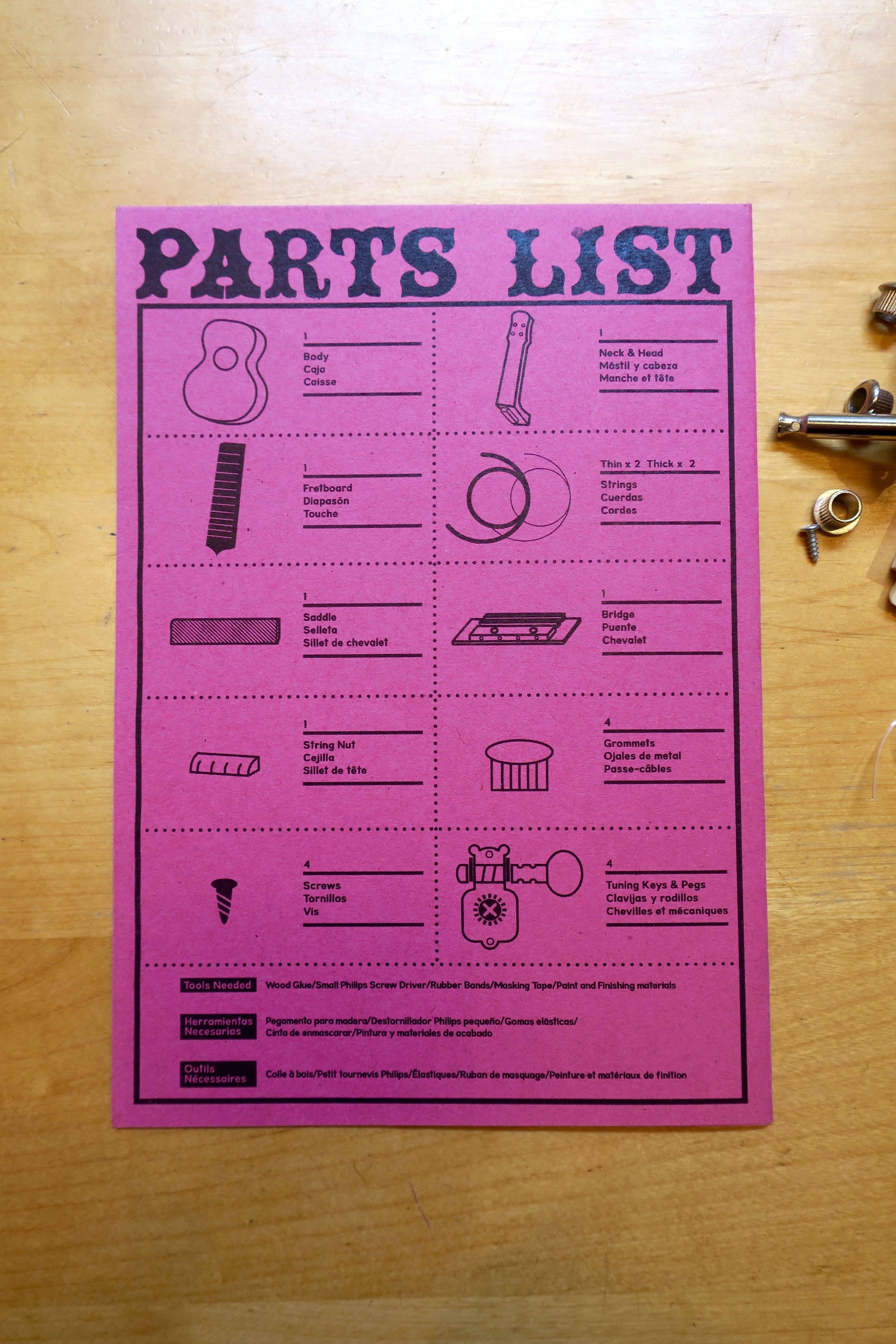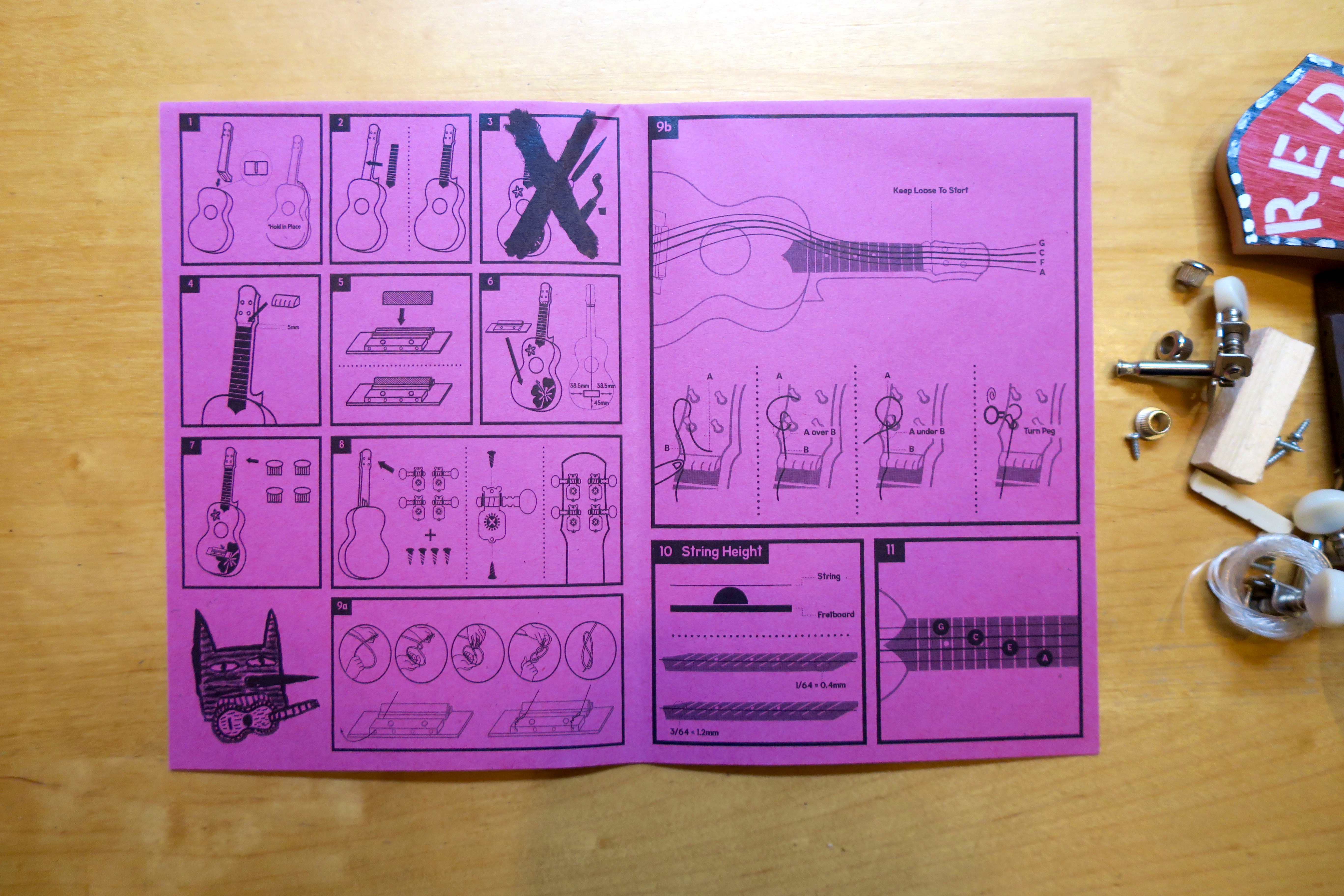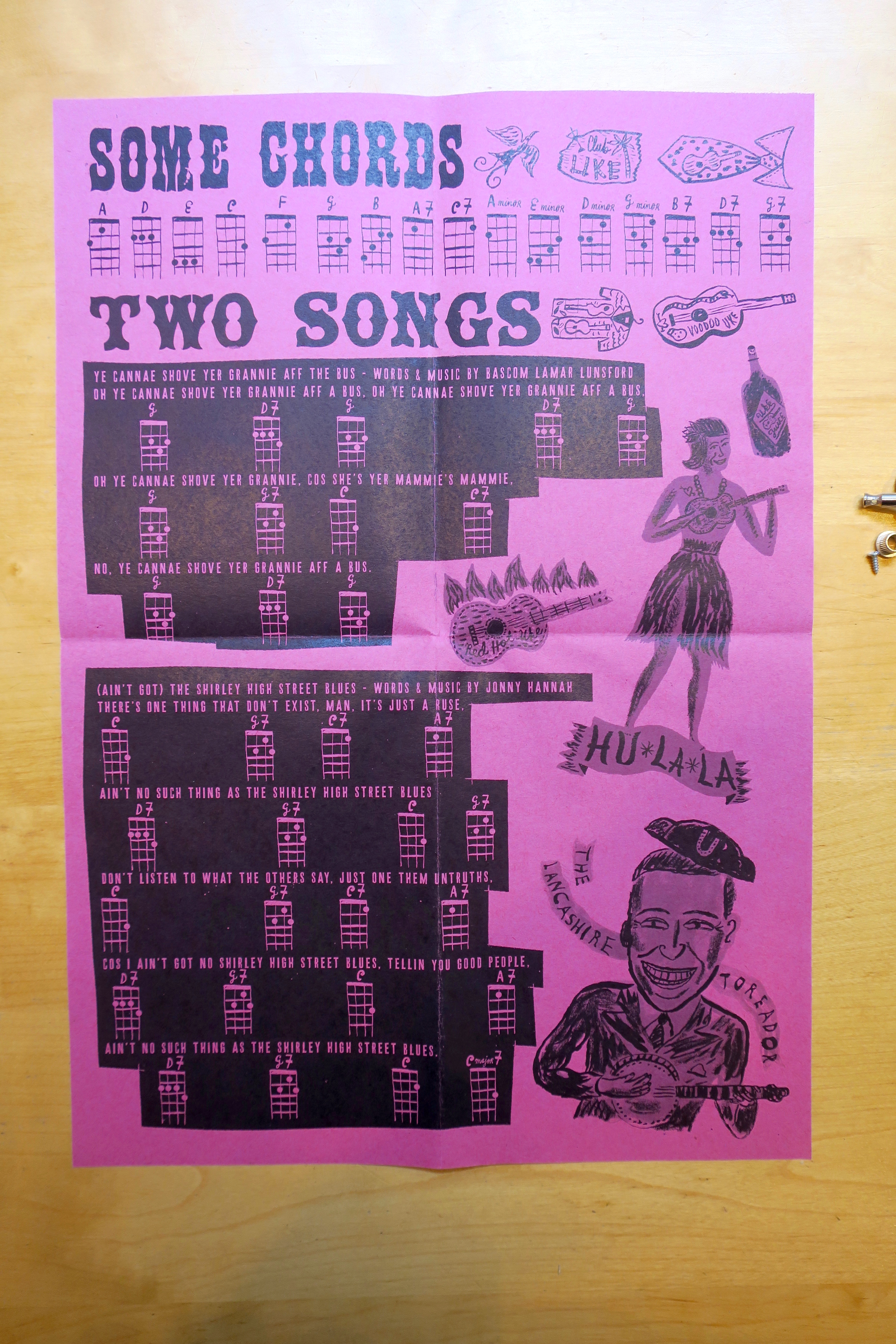 And a couple of fancy strumming tunes.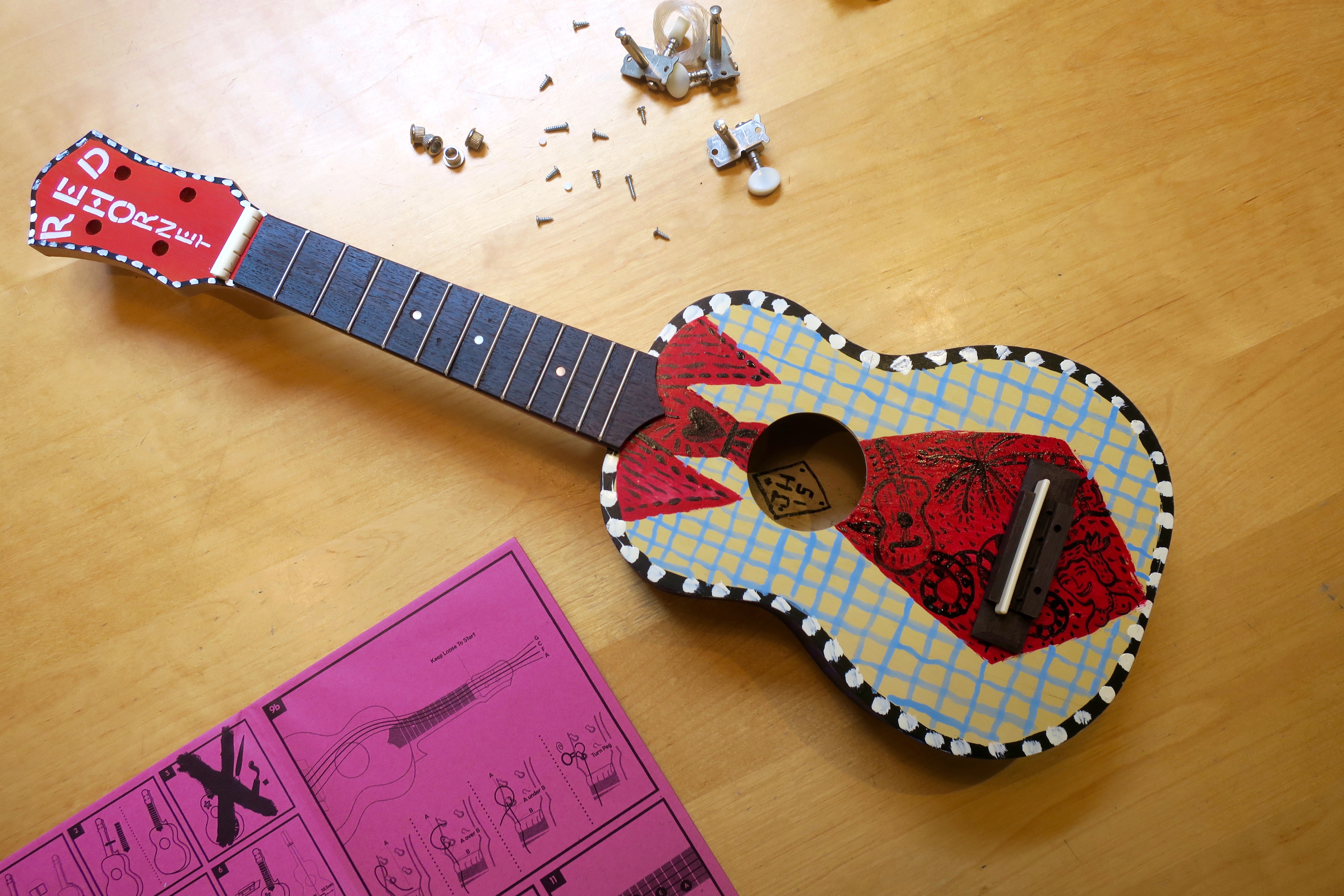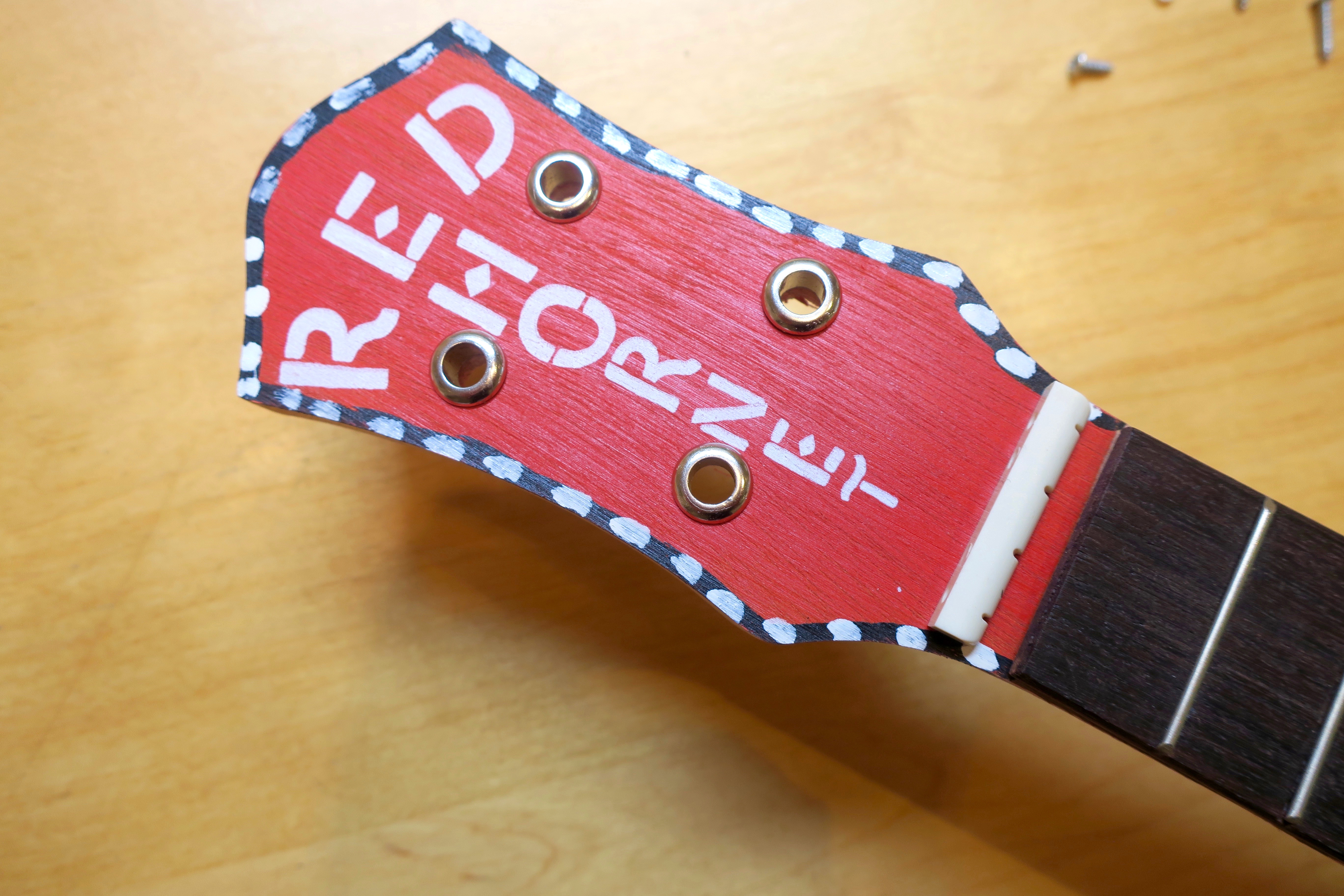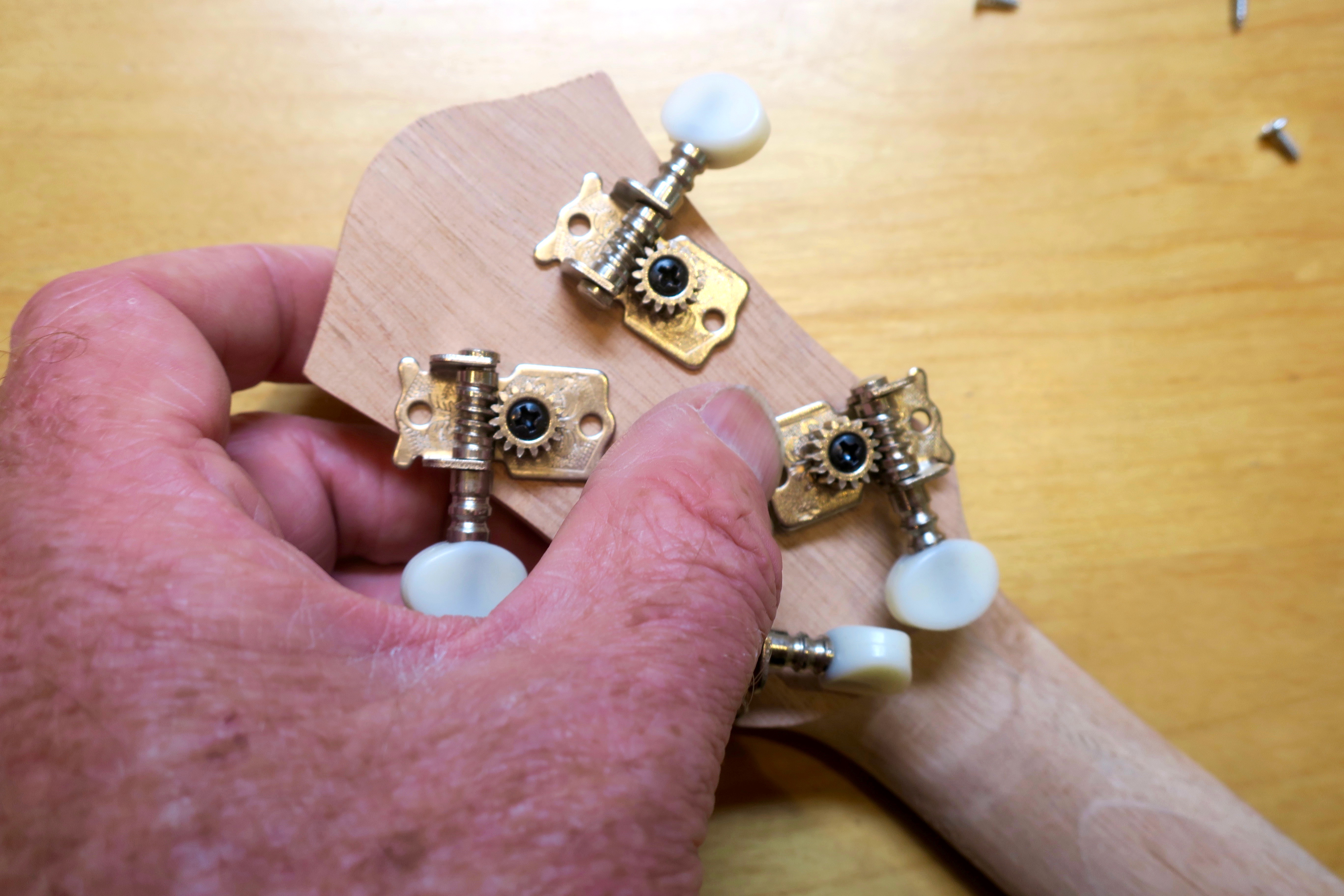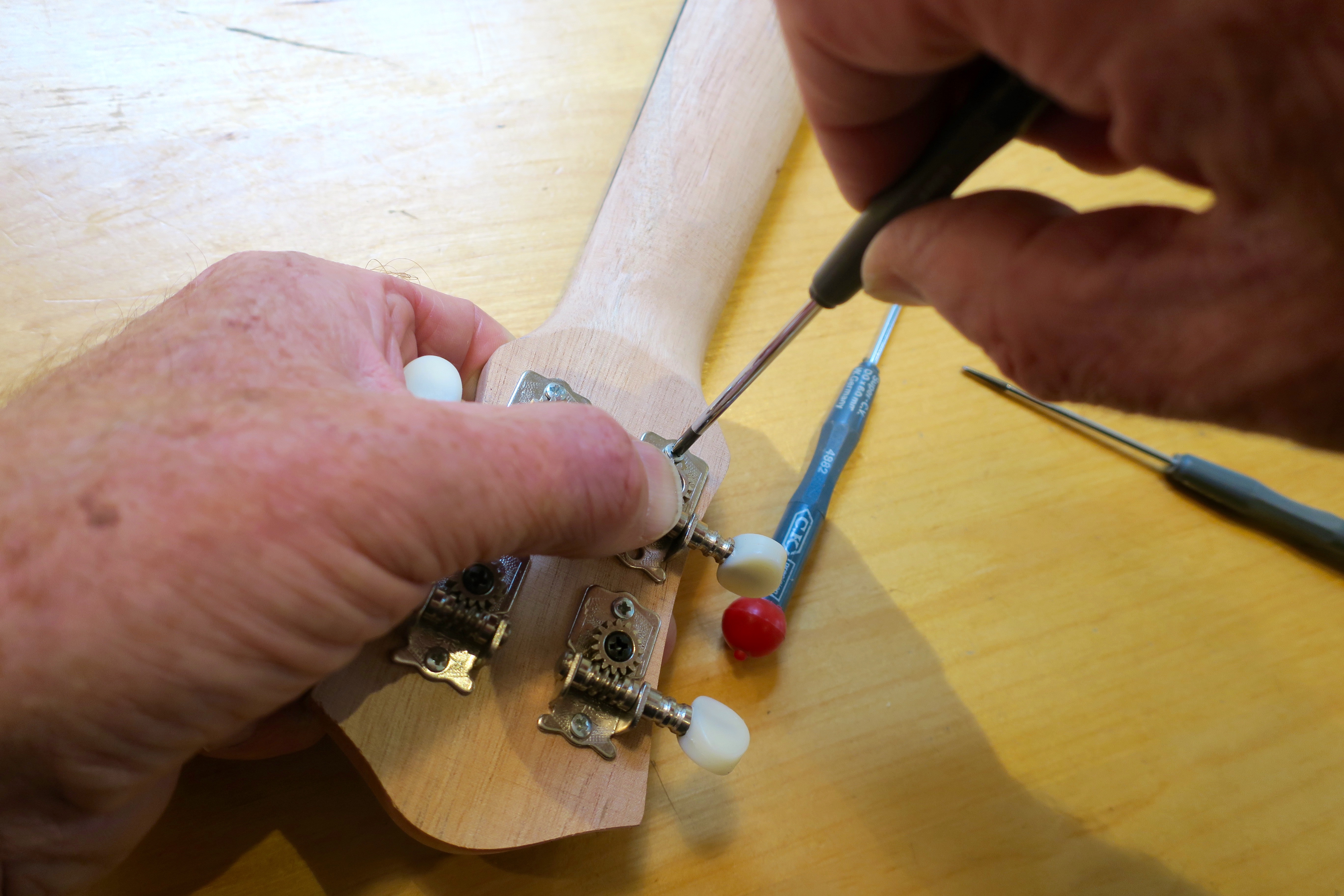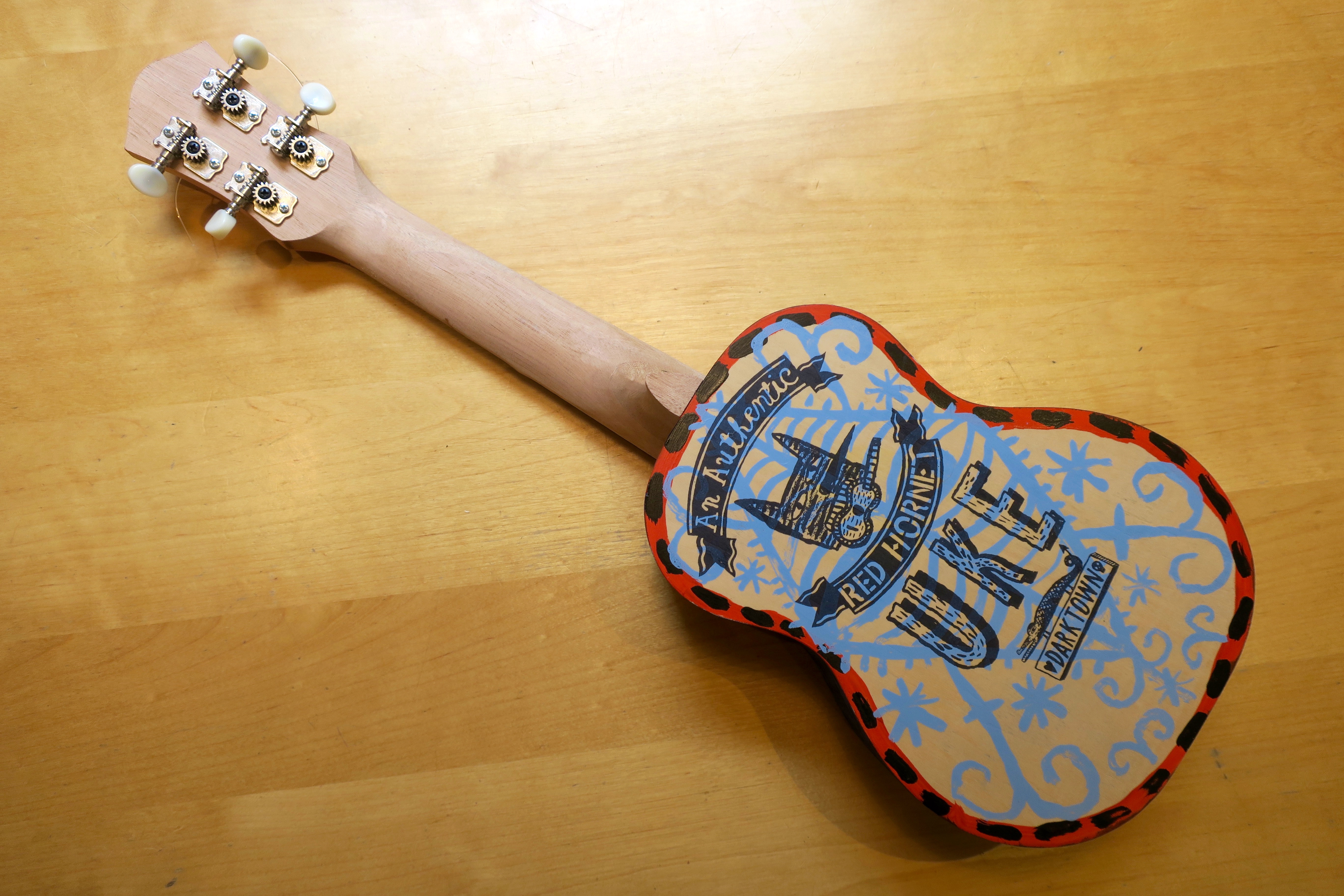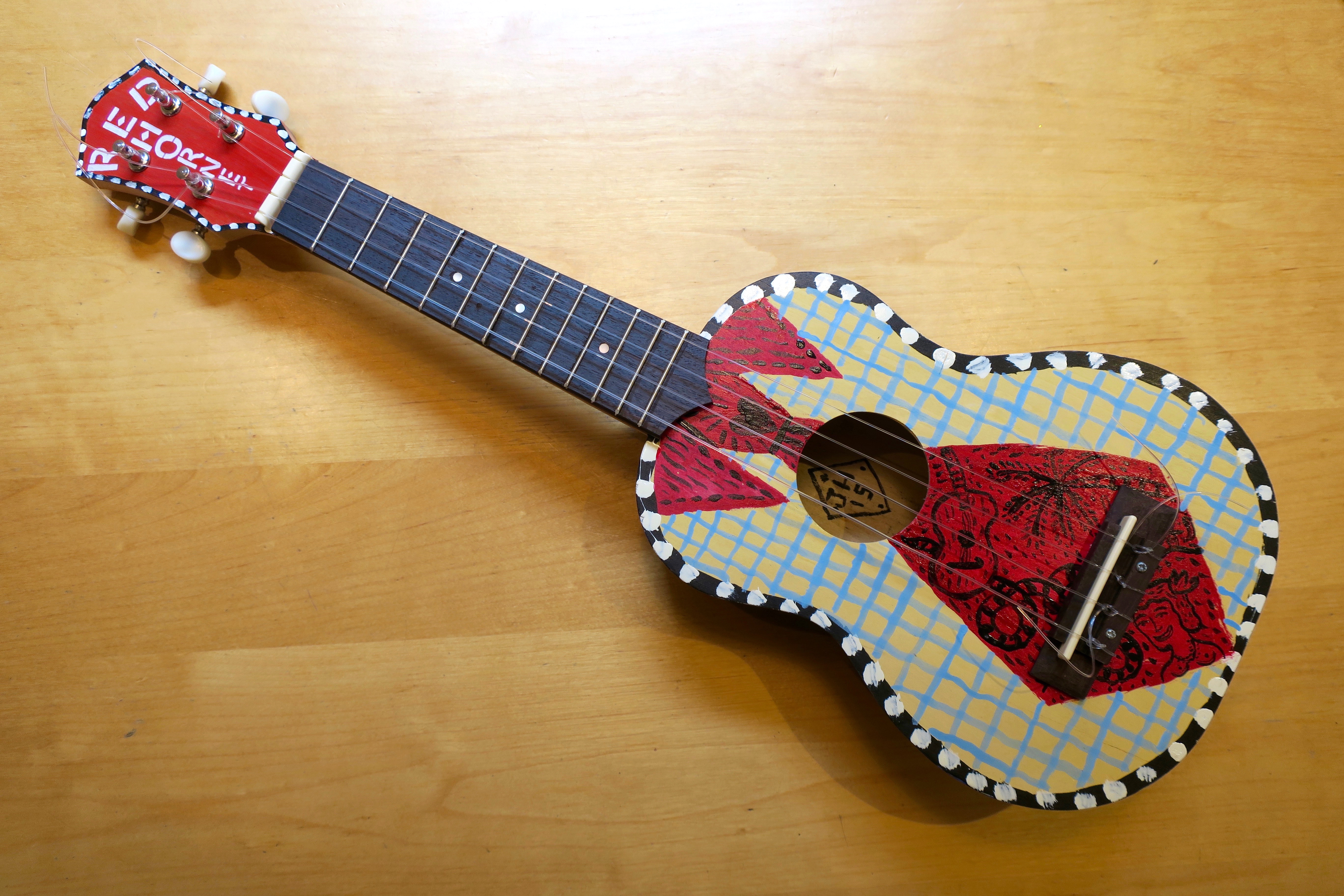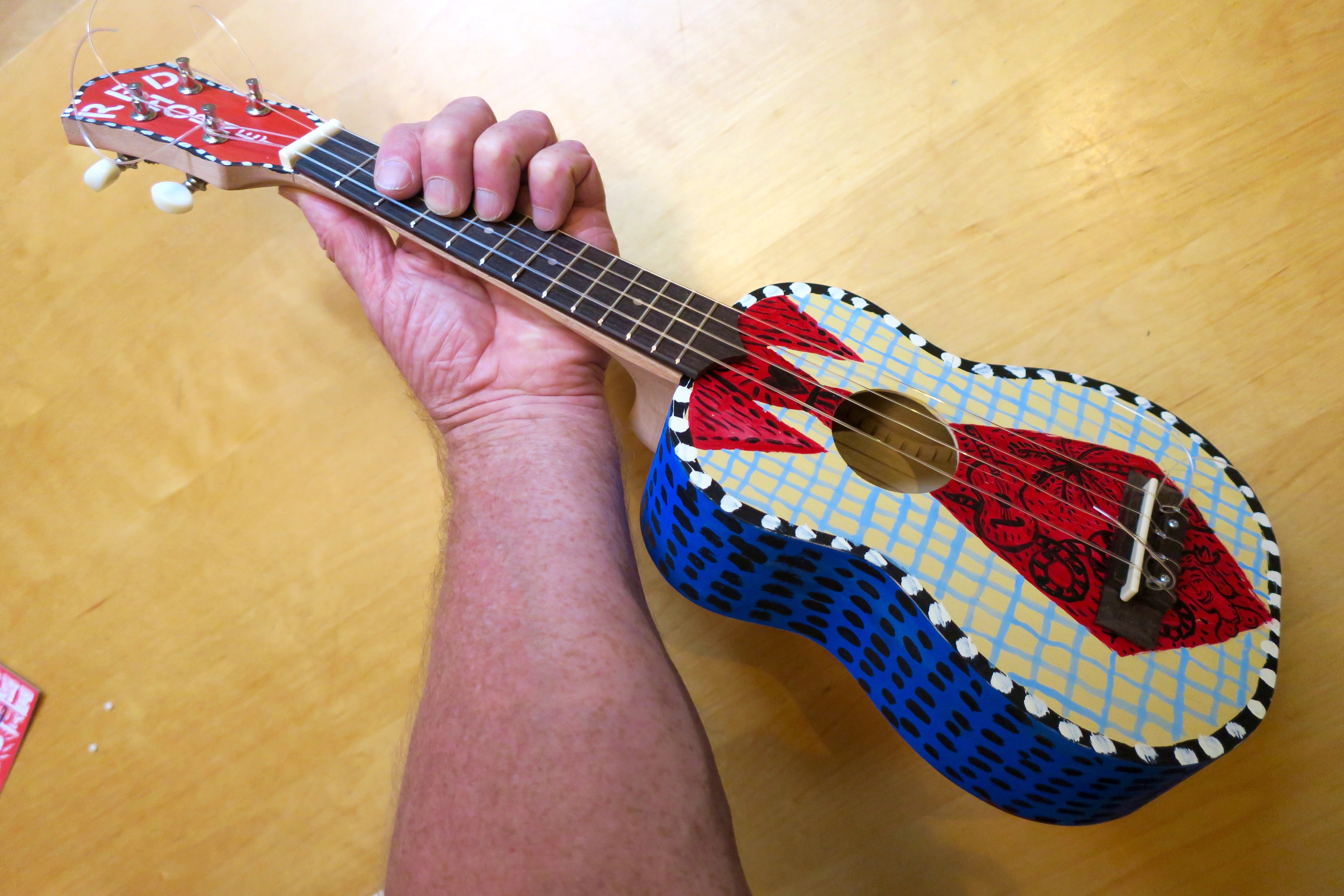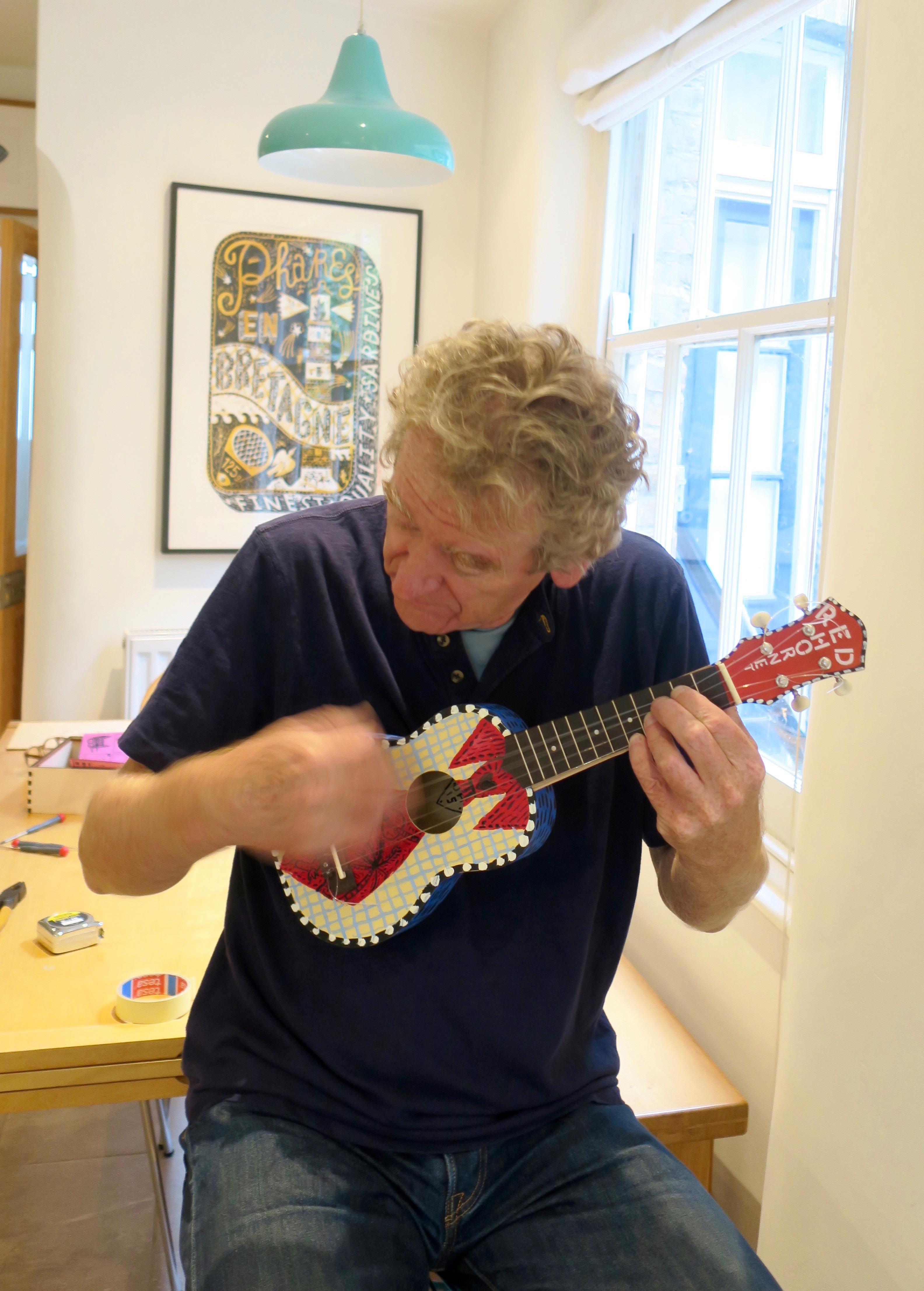 darlin ukulele that I been dreaming of
darlin ukulele that I love
When I'm in San Francisco
I'm dreaming all the time
deep in the park
where the constellations shine
darlin ukulele that I been dreaming of
darlin ukulele that I love
Dreaming by the ocean
walking by the sea
talking to a starfish
and the mermaids sing to me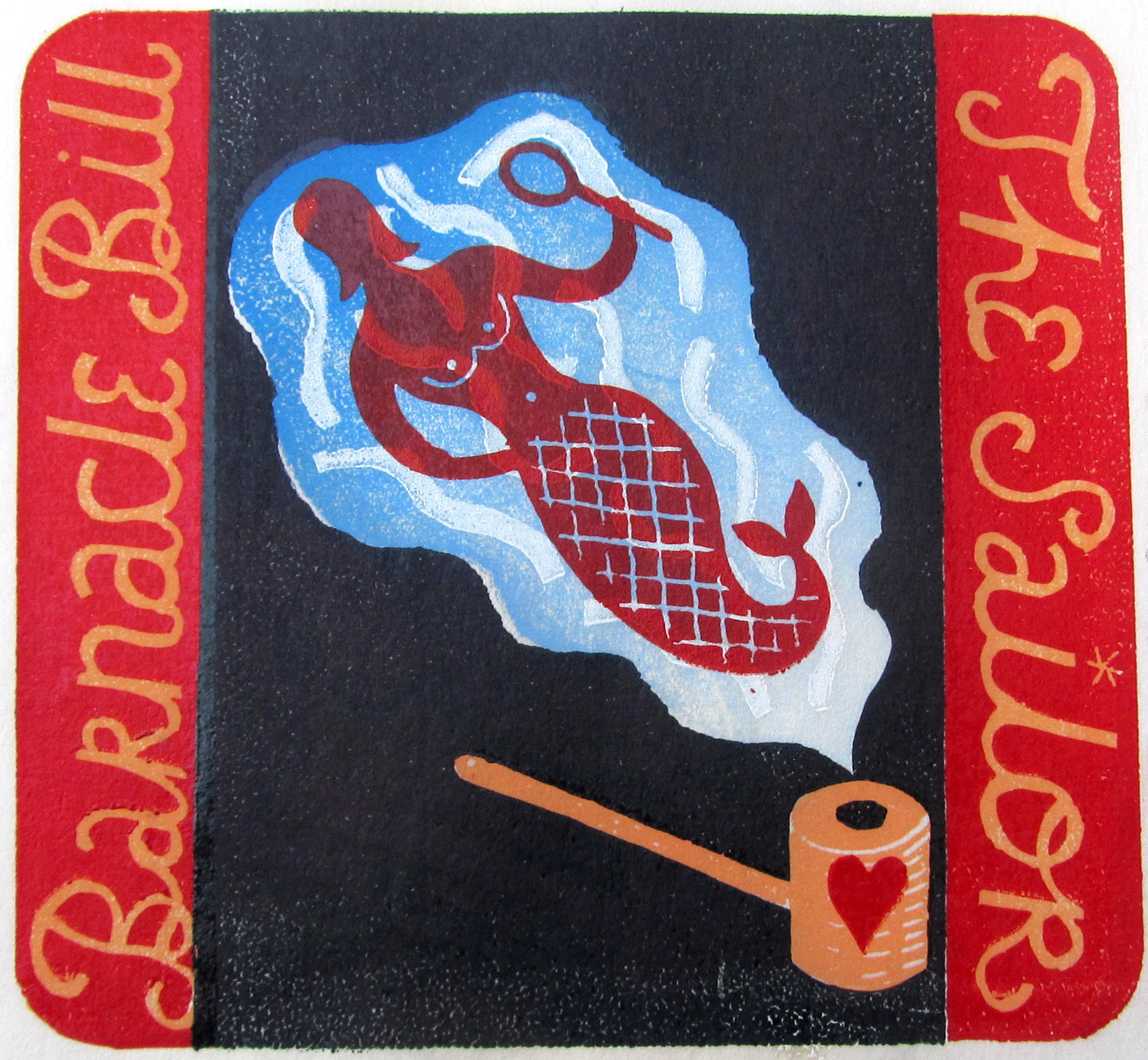 Jonny Hannah / The Rowley Gallery