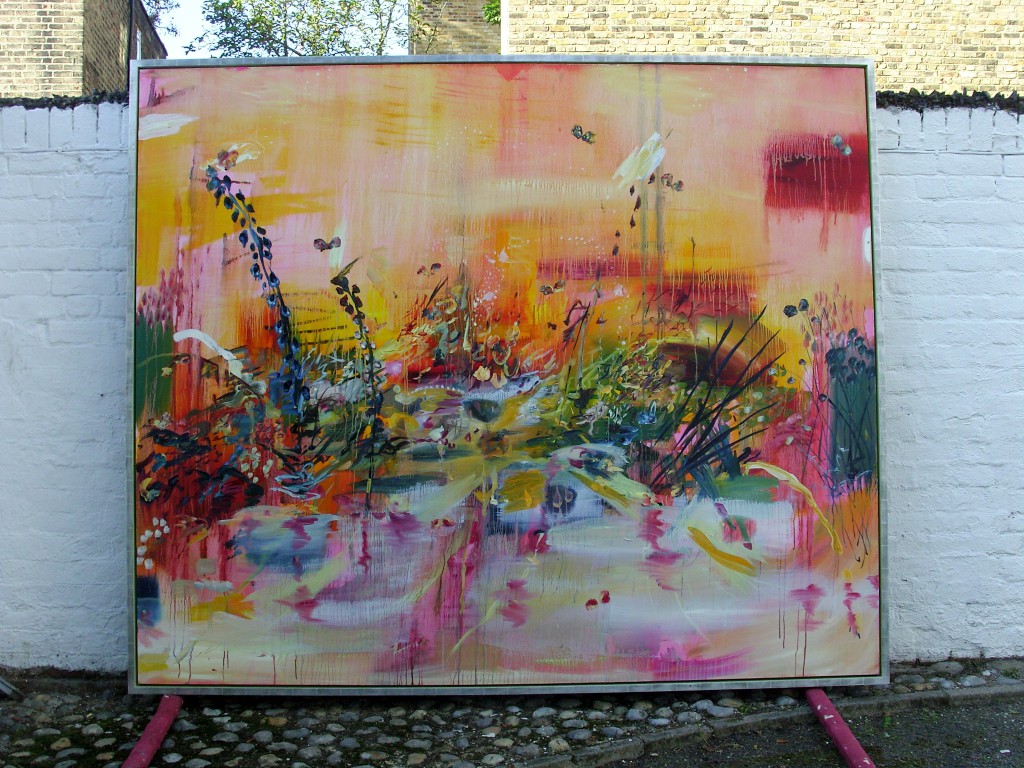 Sometimes it can seem that our job as picture framers is to domesticate artworks for the gentle folk of Kensington. This huge, tumultuous and exuberant painting arrived in our workshop in August at the height of the London riots. Buildings were burning, shops were being looted, we were all wondering where it would erupt next, and in the circumstances this painting seemed emblematic, like some kind of apocalyptic landscape. Not only was it enormous but it was also a riot of colour, and containing it would be a challenge. But yet framing did not tame it's wildness. Despite being framed it remains a beautiful force of nature.
It is shown here leaning against the wall of our yard. Far too big for the easel where we usually record these things. Indeed, at 2.5 metres x 2 metres, it was far too big for the door to the joiner's shop and the frame had to be constructed downstairs in the workshop usually reserved for painting, gilding and fitting. We decided upon a simple tray frame, just to define the edge of the painting, and finished it by applying gesso and gilded with silver leaf on a green ground, with a pale sage green channel.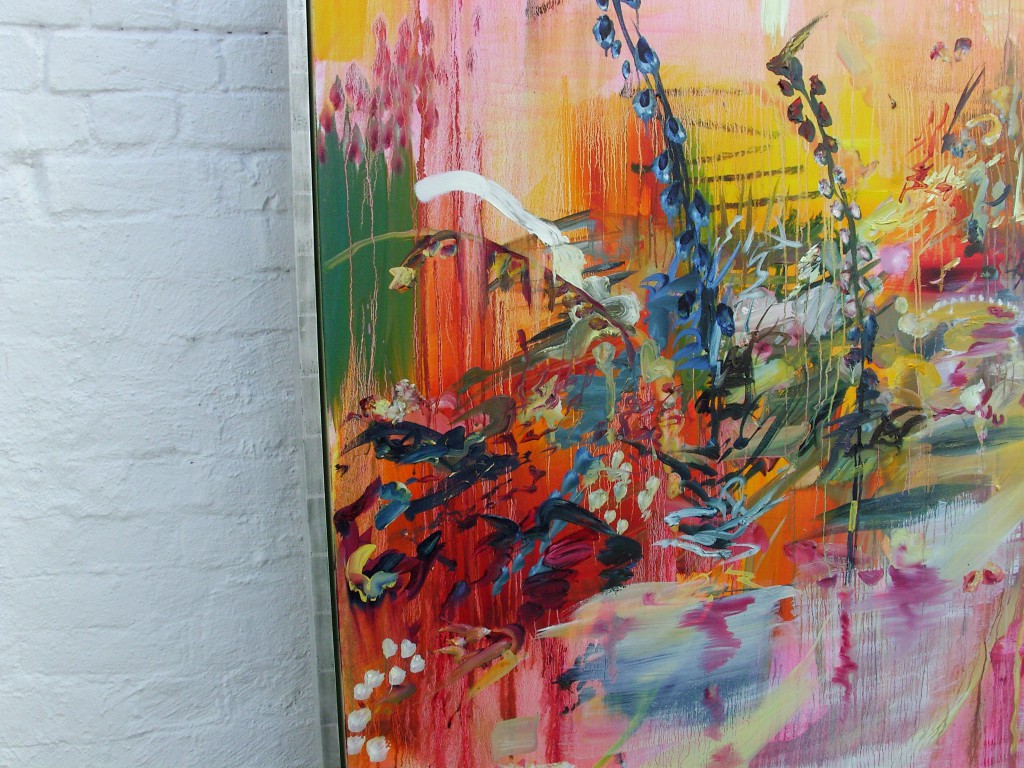 And of course, the painting turns out to be completely unrelated to the chaos on London's streets. It is by Annabel Emson who was not reflecting external events, but much more concerned with her own internal upheavals. "The title is All The Little Wonders and was inspired by my pregnancy and the garden of life." Annabel's paintings can presently be seen at Marian Cramer Projects, Amsterdam.
Emson's paintings are experimental performances on the relationship between the inner psychological terrain and the outside materialist world; through mark making and the language of paint she creates doorways into autobiographical landscapes that allow her to visually inhabit both worlds.