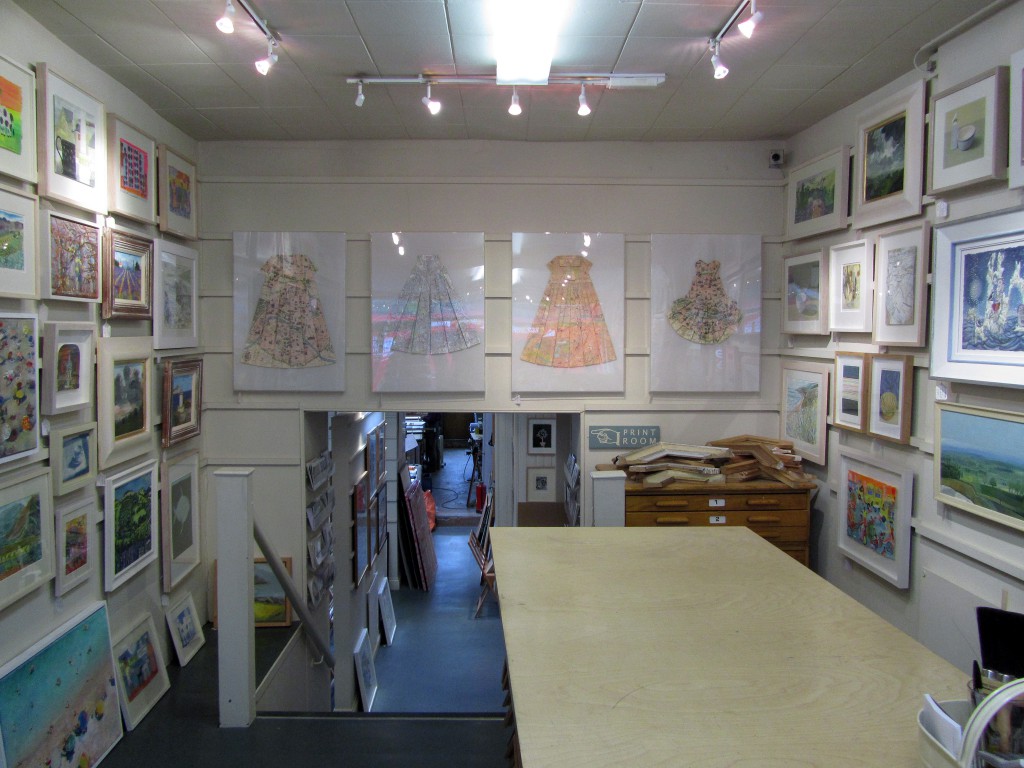 At The Rowley Gallery we just rehung the back wall with Elisabeth Lecourt's map-dresses. They look fantastic. We've had her work for a while but not had the chance to see them altogether until now. They seem almost magical in the way she creates one thing out of another thing, the transformation from map to dress to metaphor.
Vulnerability and sensitivity are the main subjects of the work of Elisabeth Lecourt, a young French artist based in London, whose work is completely focused on female identity and self representation. The figure of the woman is seen as ambiguous and ambivalent: she is in fact the backbone of the house – intended as a building – the inner structure, but also someone who finds in this place refuge and protection. A contradiction in terms, made of strength and weakness, stability and emotion.
The vulnerability of human beings, the fragility of the body presented by Lecourt conveys the idea of a painful beauty: emotion itself becomes a necessity to understand the body and its contents.
Lecourt, following the work of Louise Bourgeois and Julio Cortazar, reflects on the body, the woman, on herself as a human being uprooted and nostalgic, and creates small works made of paper: in her bizarre wardrobe many paper dresses are hung, after being patiently created, fold after fold, as large origami, with maps of various countries around the world. Each one tells a story about places, memory and remembrance, in a sort of autobiography, made not of words but of clothes. Each dress a suggestion, a piece of life that speaks for a search for identity, melancholy, separation, created in a delicate way, with sensitivity and humour.
The text quoted above was translated from the original Italian. It is from an exhibition at NOPX gallery, Turin, where Elisabeth exhibited not only her map-dresses but also her paintings.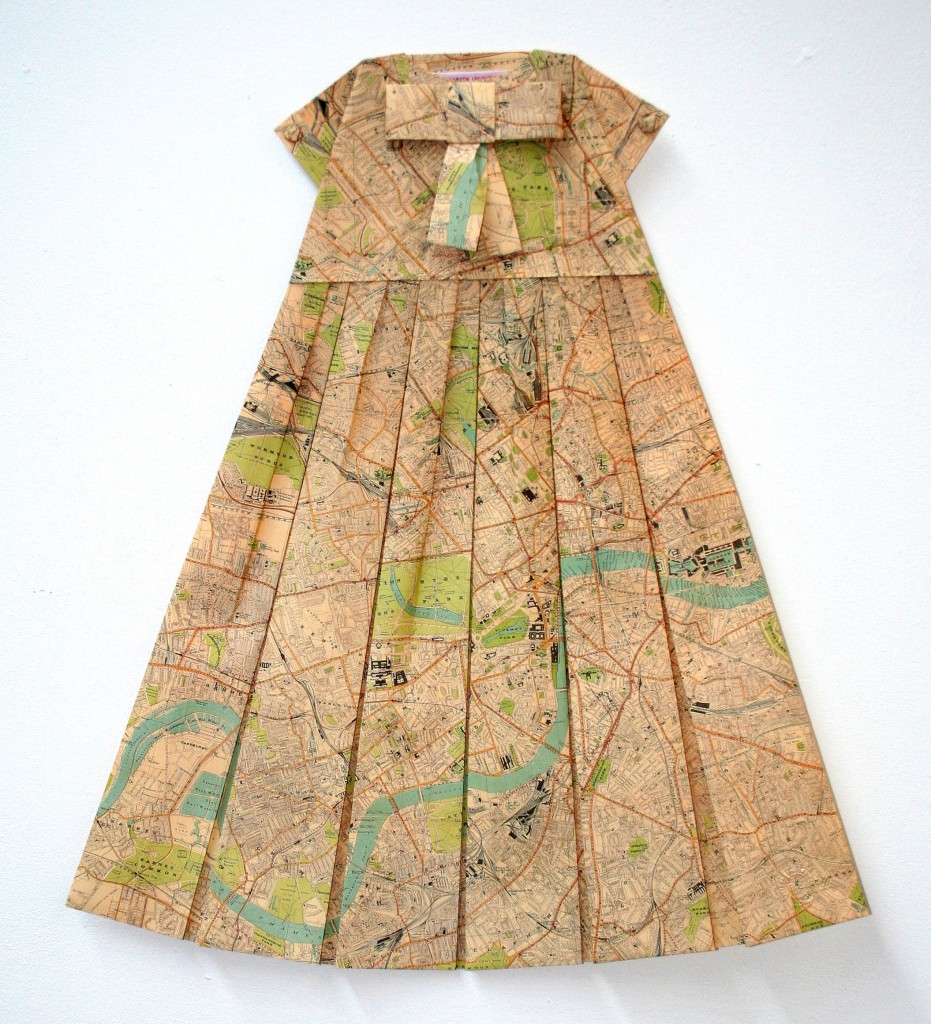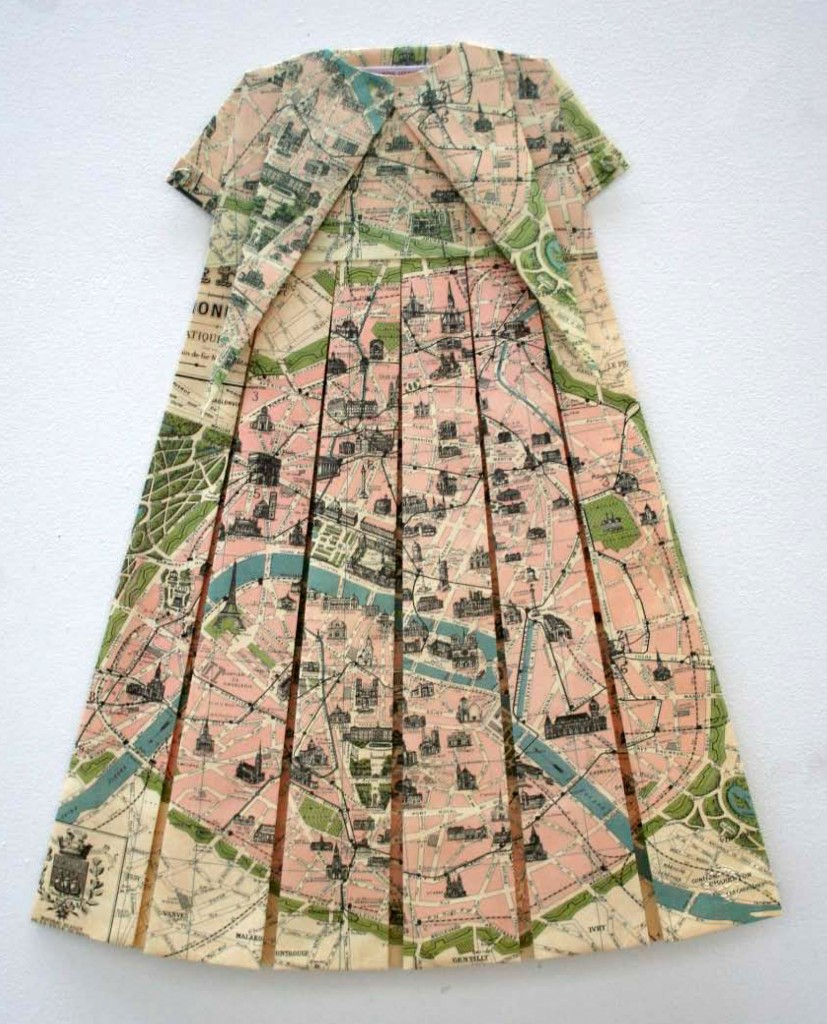 See more of Elisabeth's work at The Rowley Gallery.