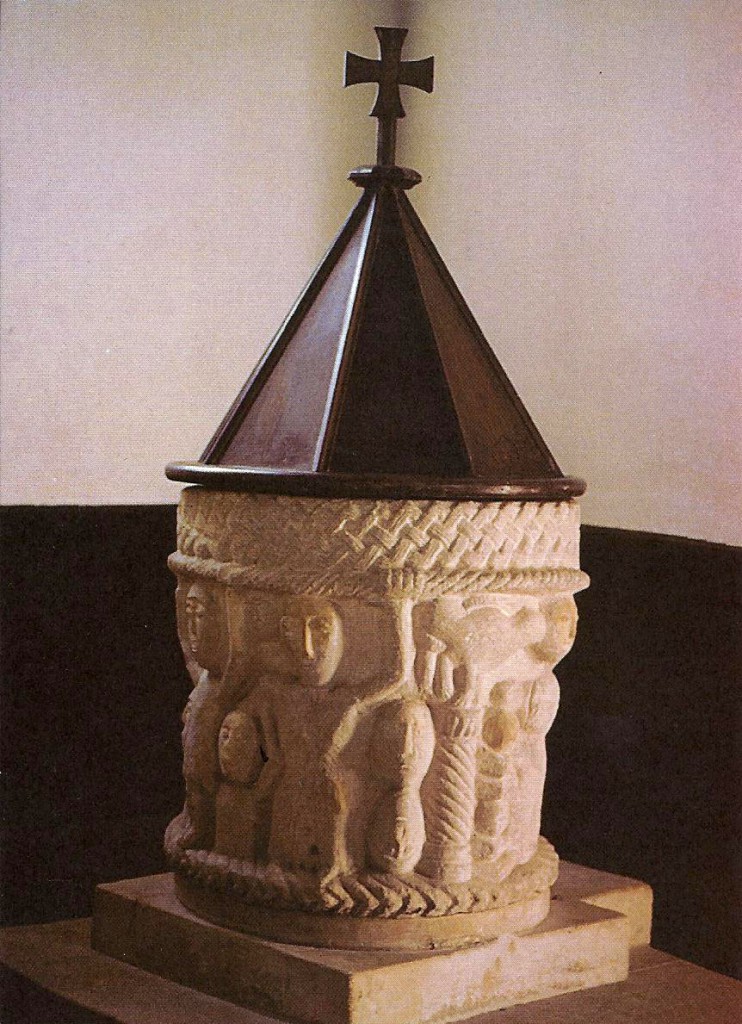 Last October Howard Phipps wrote about Eggardon for Frames Of Reference, and he sent me a postcard from the nearby church of St Basil in Toller Fratrum, noting on the back that John Piper was keen on the font. It is either late Saxon or early Norman, with crudely carved figures on a limestone carousel and such an endearing image I wished he could have used it in his Eggardon post.
Then recently I stumbled upon A Talkative Font by Alexandra Harris, where she sings the praises of this singular vessel. She has written the foreword to Toller Fratrum published by Little Toller Books, whose logo I just realised is taken from one of the figures carved on the font. All of which seemed a good enough coincidence to prompt me to share Howard's postcard.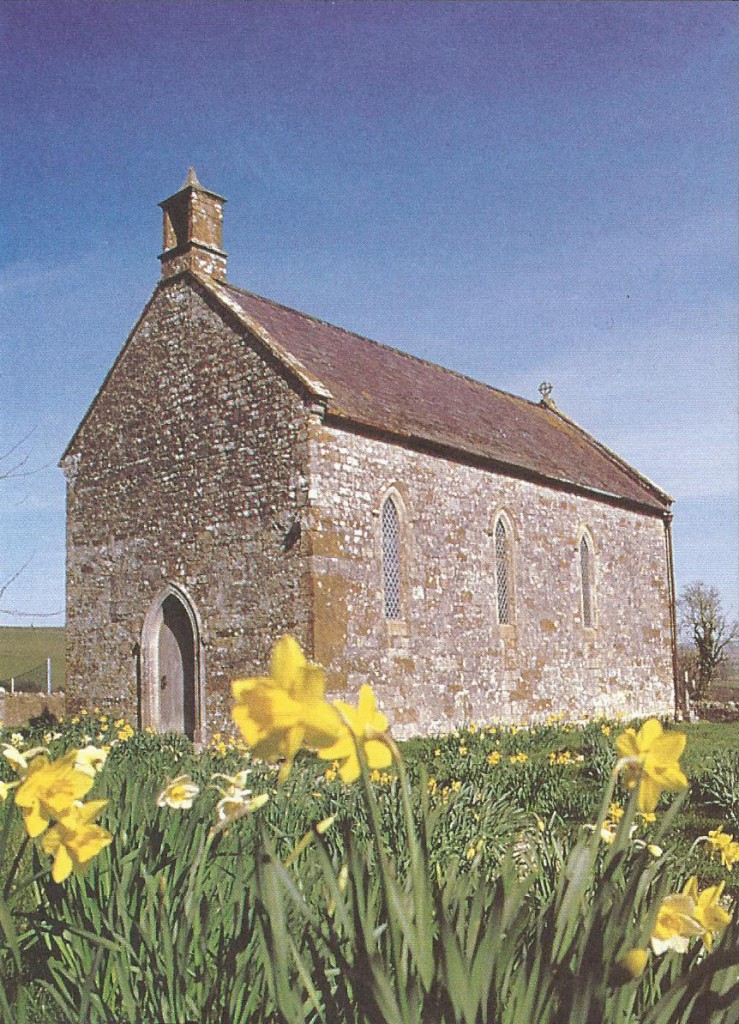 And then Howard sent a second postcard from St Basil's.
Another card from the church at Toller Fratrum. Looking again at 'Piper's Places' by Richard Ingrams – it seems Piper wrote an article in 1936 for the Architectural Review entitled 'England's Early Sculptors' where he mentions the font at Toller Fratrum. Apparently on one occasion he & his wife Myfanwy drove through the night from Henley just to show it to a friend and returned the following morning!
※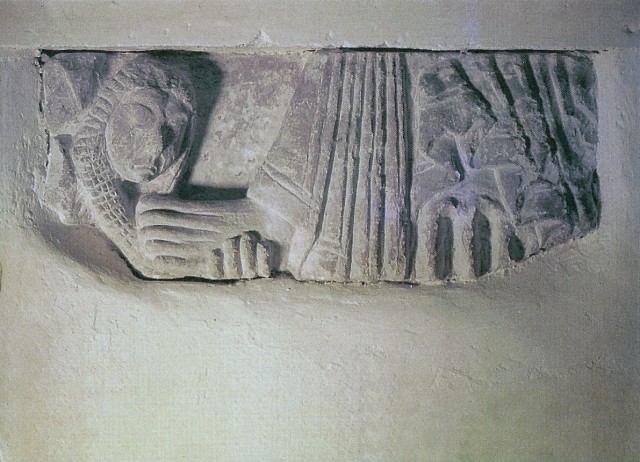 PS: 9 January, it's four days since this post appeared, and another card today from Howard. I haven't spoken to him in the interim and I don't think he's seen this post, he doesn't have a computer, but this third postcard shows precisely what Liz Somerville described in her comment below – a fragment of carving depicting Mary Magdalene washing Christ's feet. I do love a good coincidence.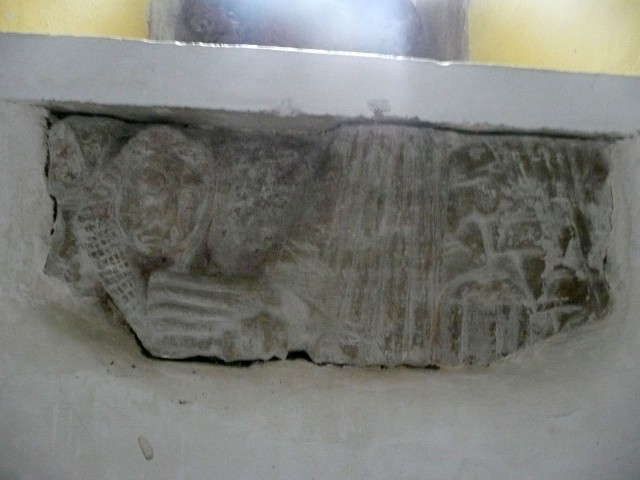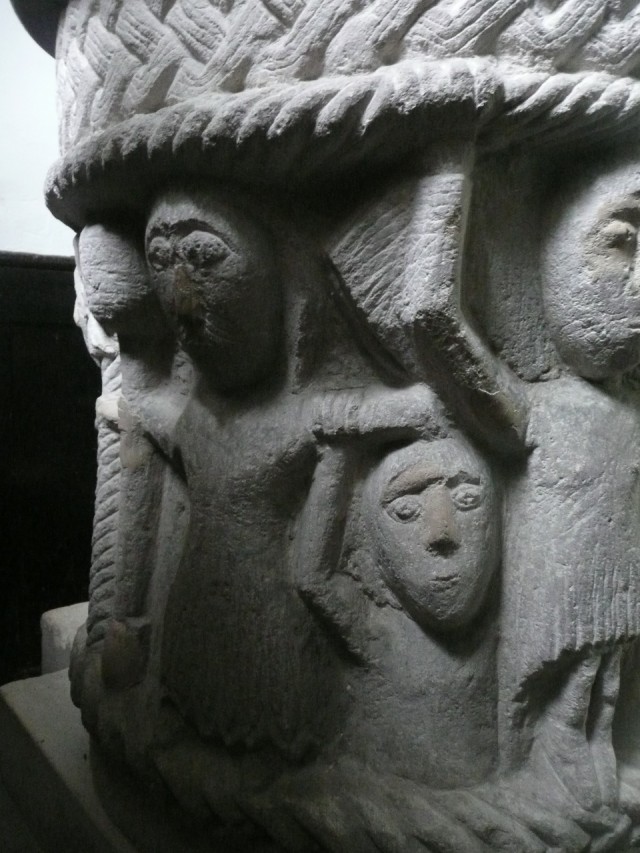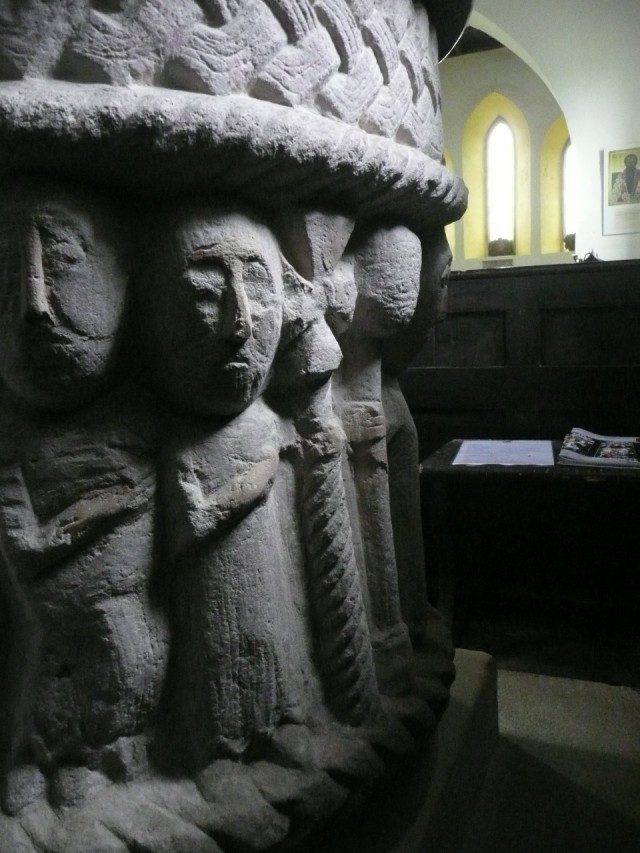 Then next day Liz sent us an email with these three photos. She'd been inspired to go back to St Basil's for another look.