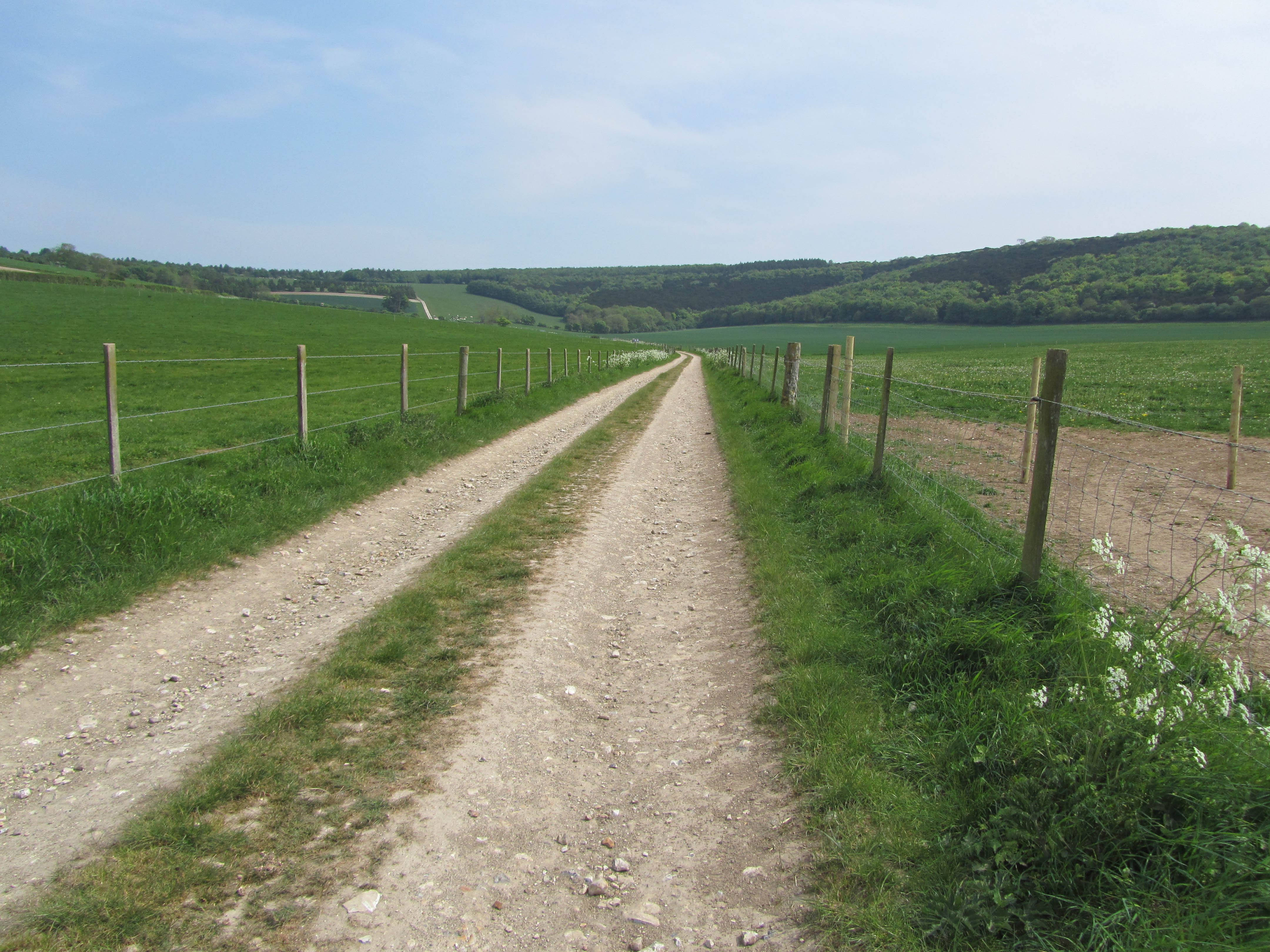 We arrived at the village of Stoughton in a remote valley of the South Downs via a single track road from the north. It felt like we were coming to the back of beyond. We left the car by the Hare & Hounds and began the long slow climb along this farm track up to Stoughton Down.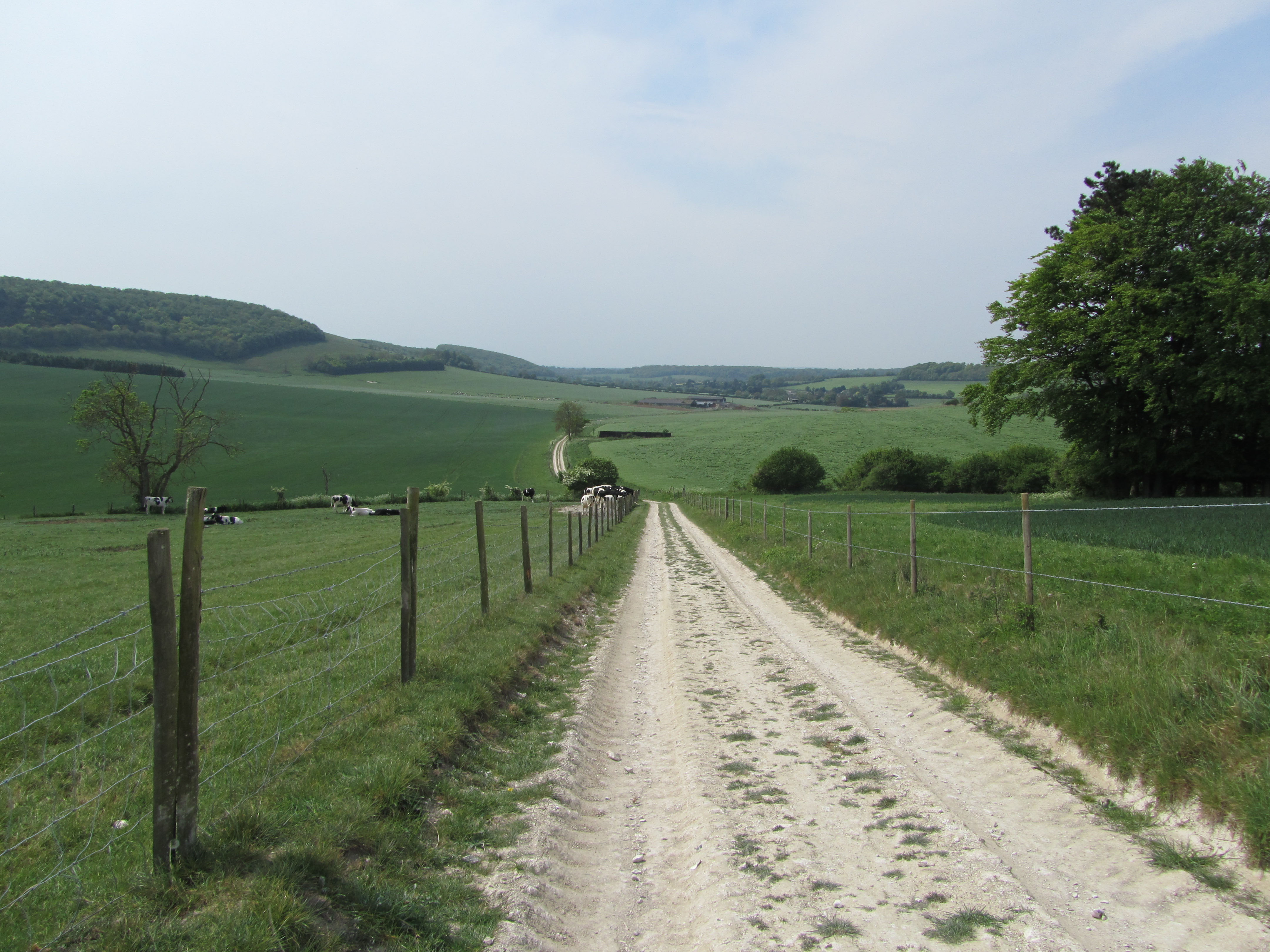 This is the view looking back down towards Stoughton, a chance to catch our breath and stretch our eyes to see how far we'd come.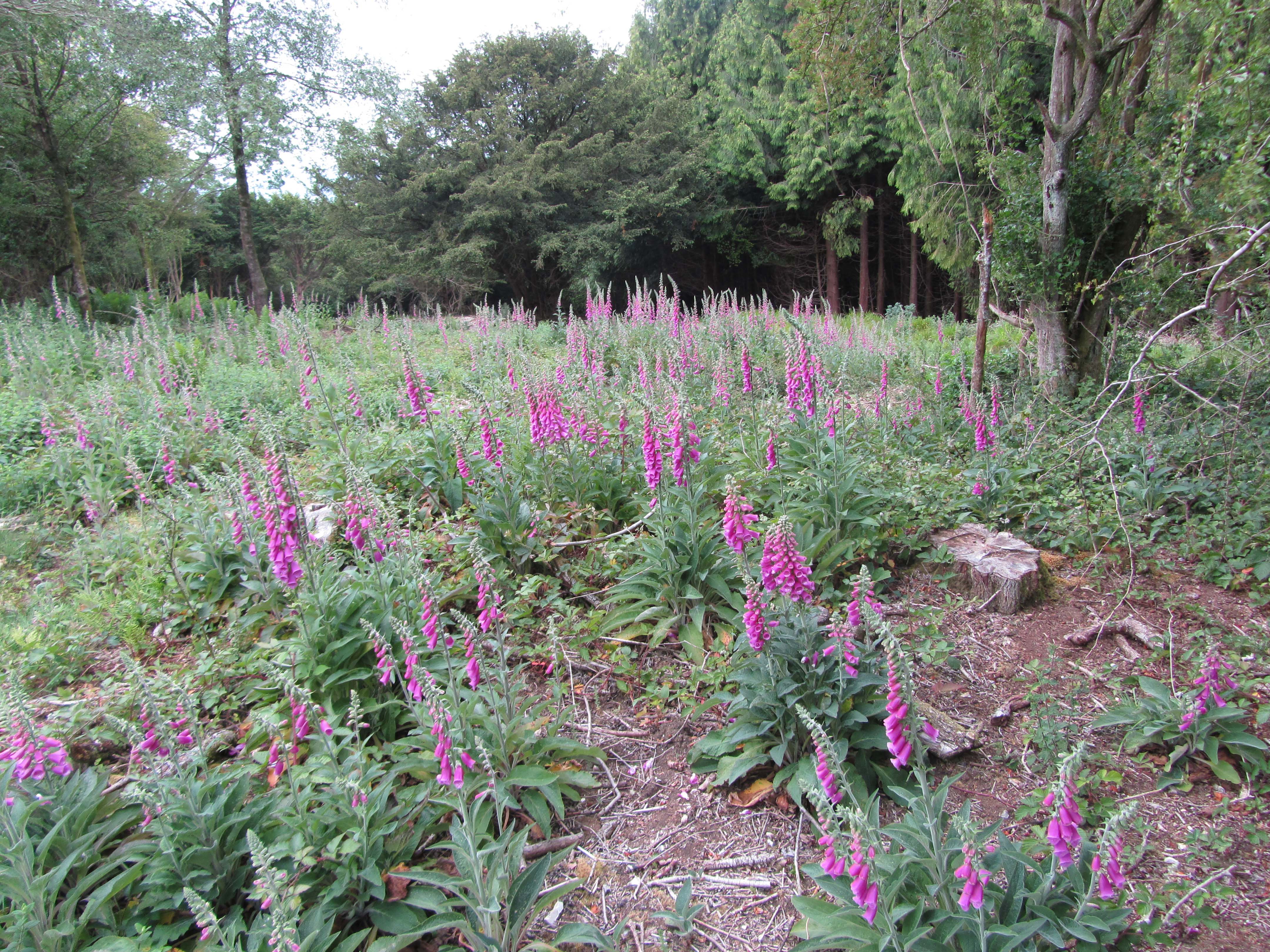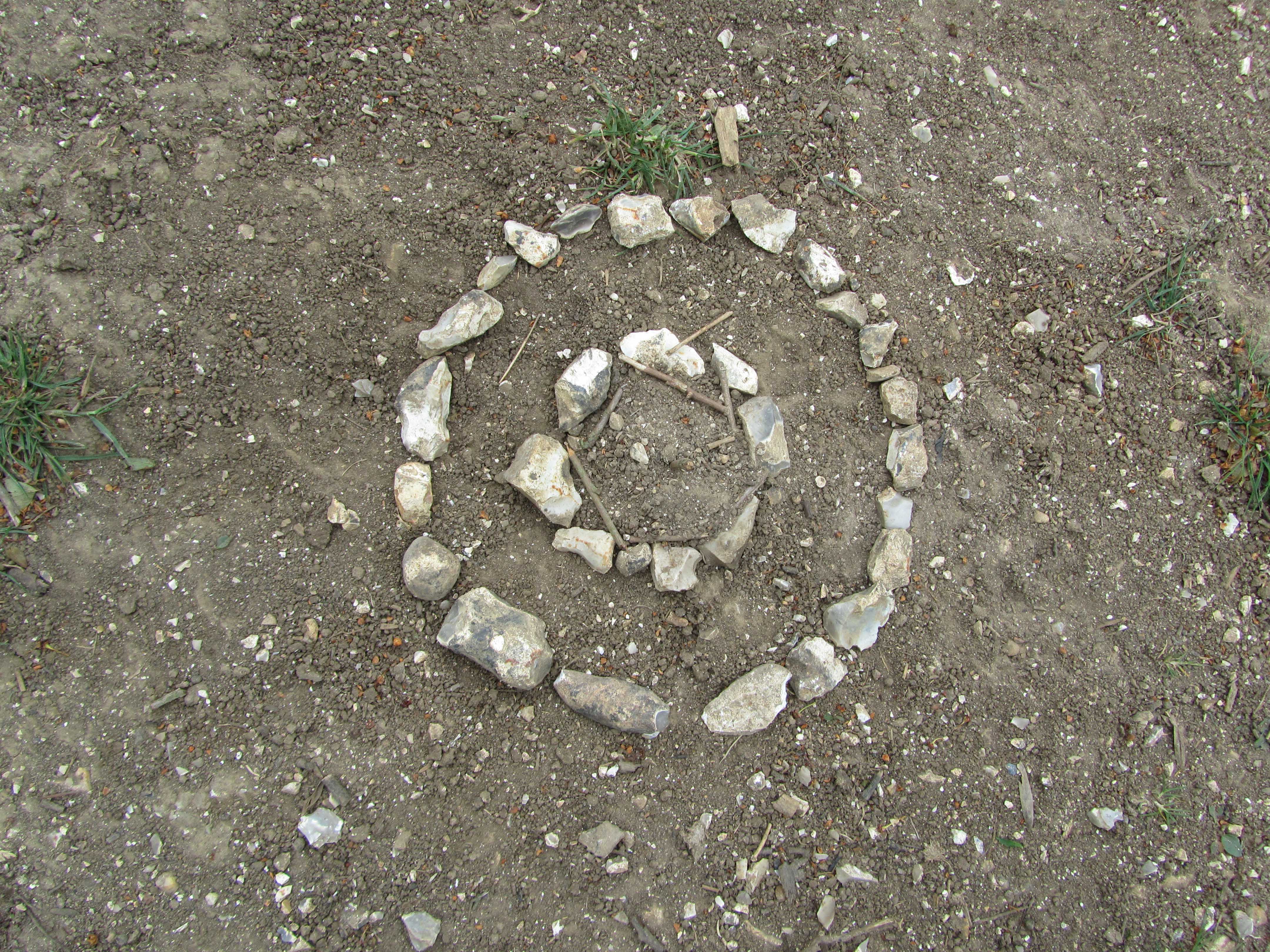 Further along beyond a glade of foxgloves we laid the foundations for a cairn at the top of Bow Hill.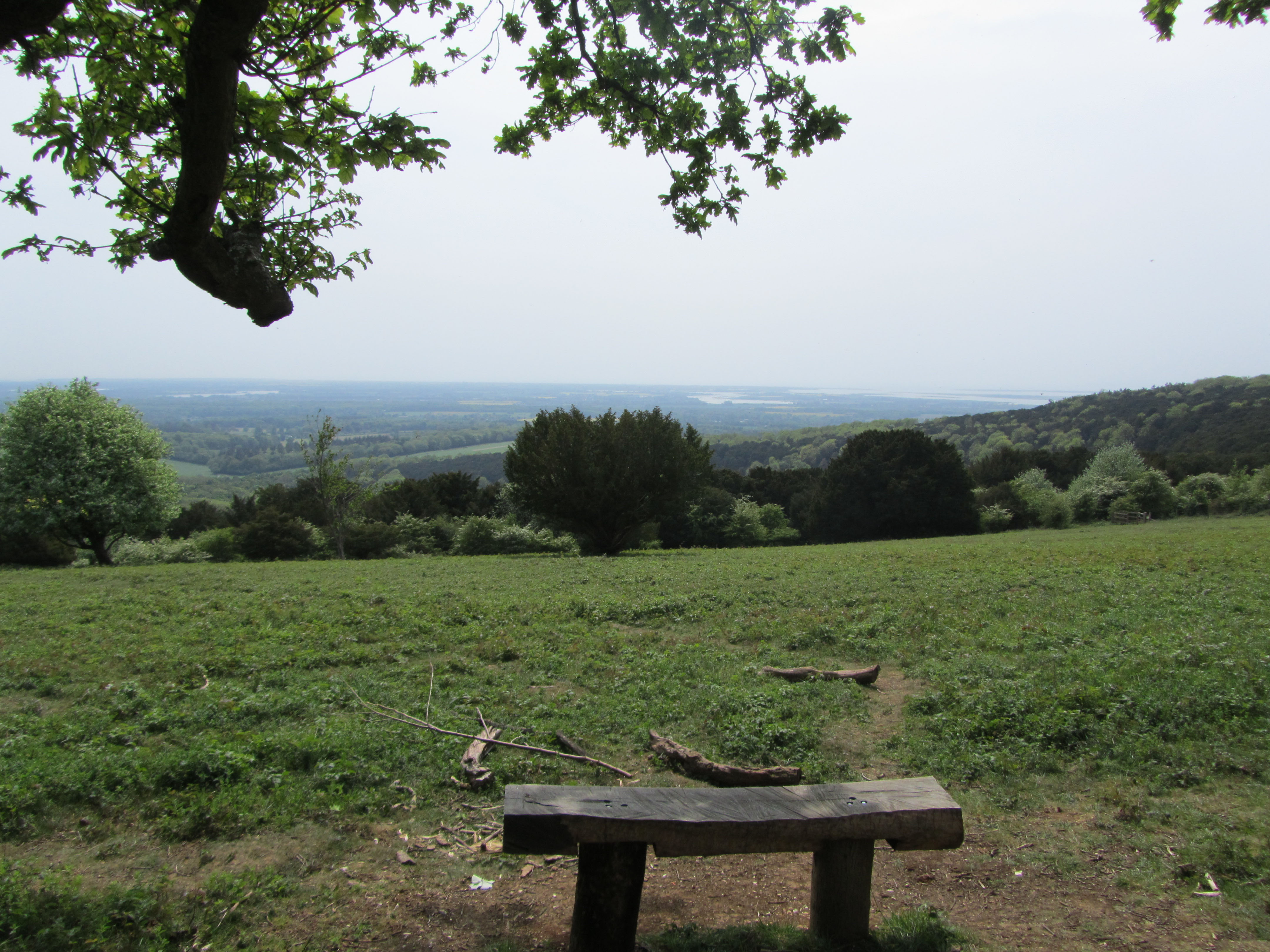 From here it is possible to see down to Chichester harbour and the Isle of Wight in the far distance.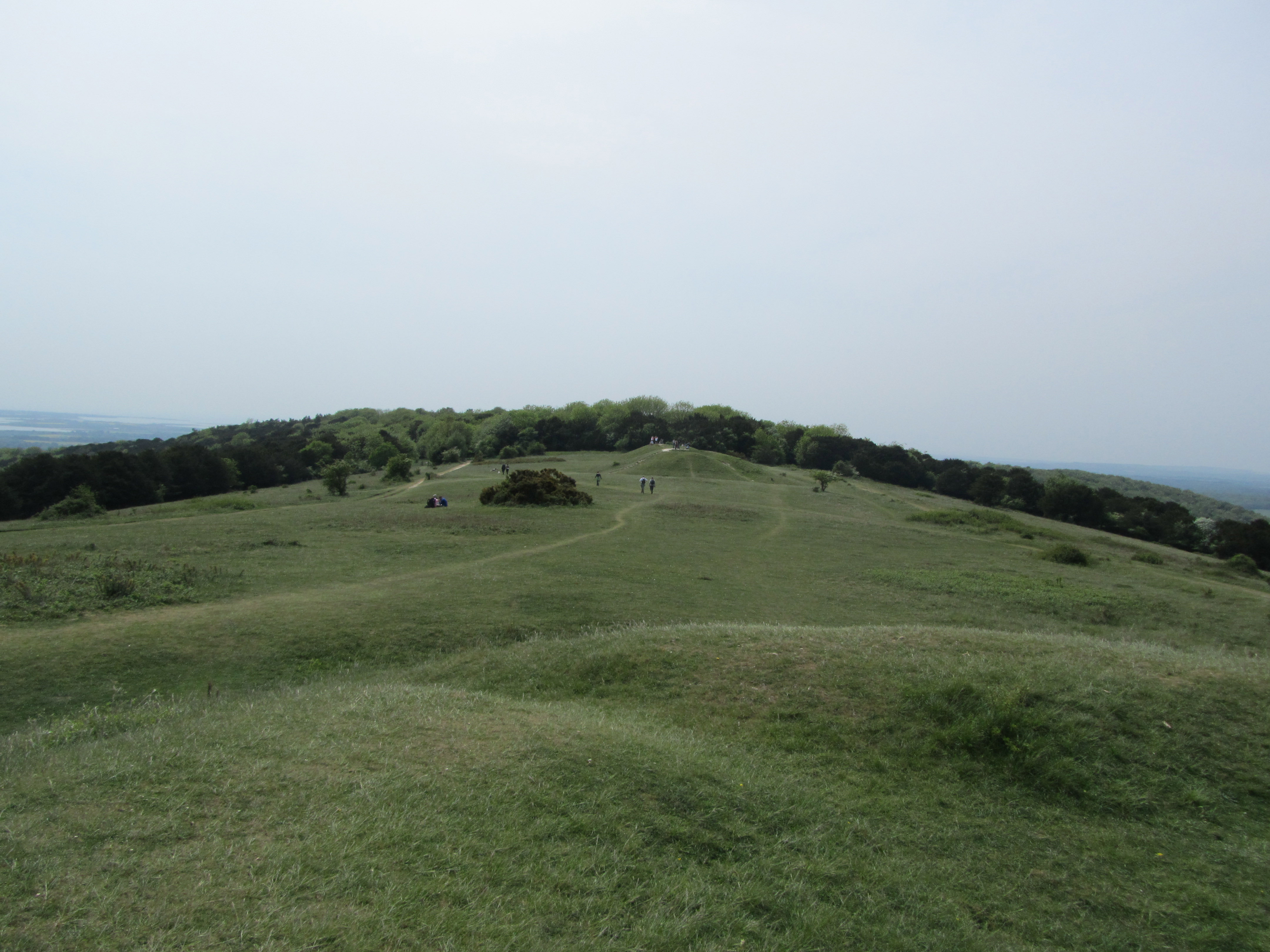 The circuit of this walk describes a figure of eight and at the crossroads are the Devil's Humps, Bronze Age barrows, the ancient tombs of tribal chieftains from around 1000 BC.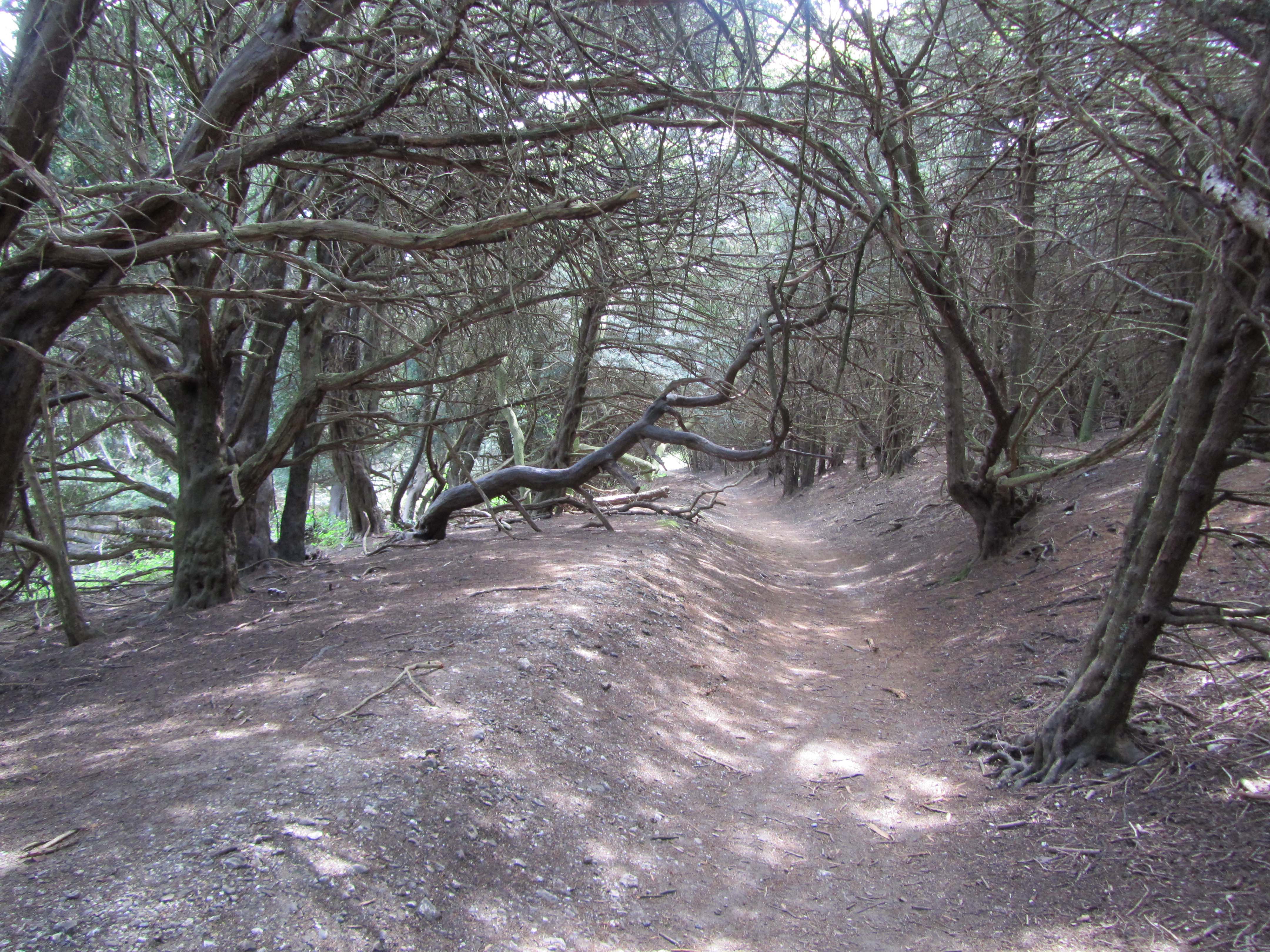 The path descends into Kingley Vale and its unique habitat of ancient Yew forest, one of the original places to be protected as a National Nature Reserve.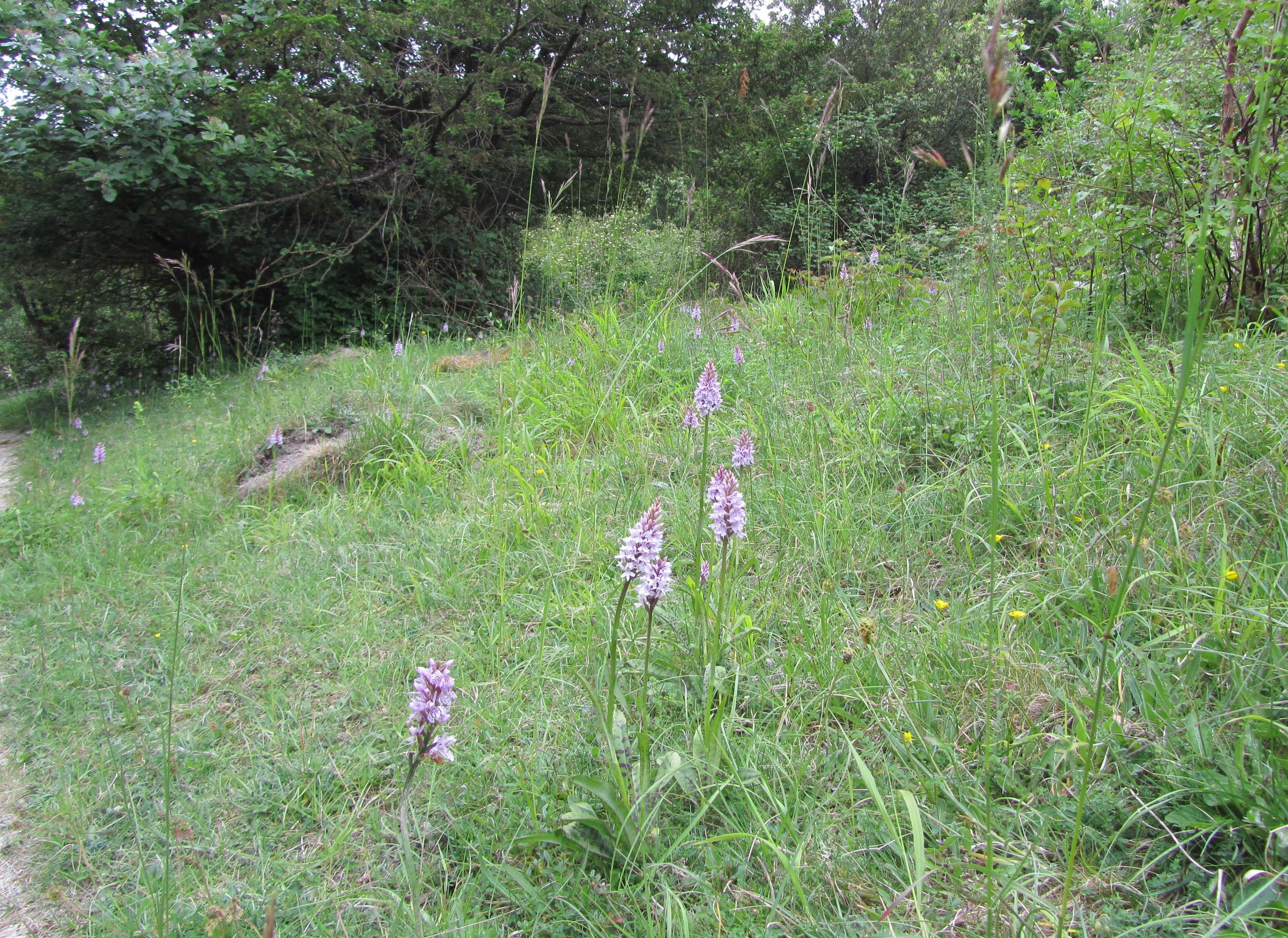 On the way down, at the edge of the forest, there are orchids growing on the chalk grassland.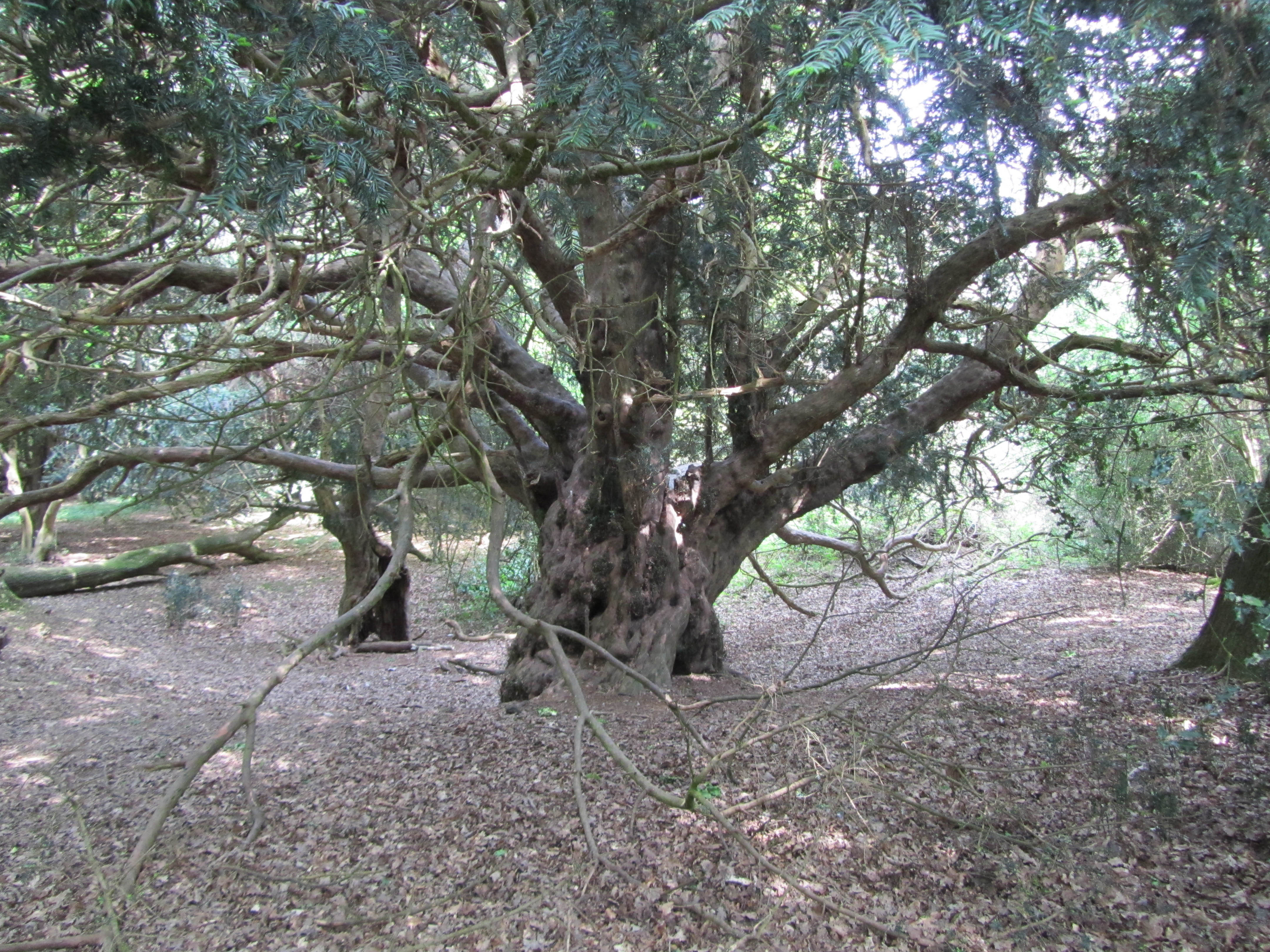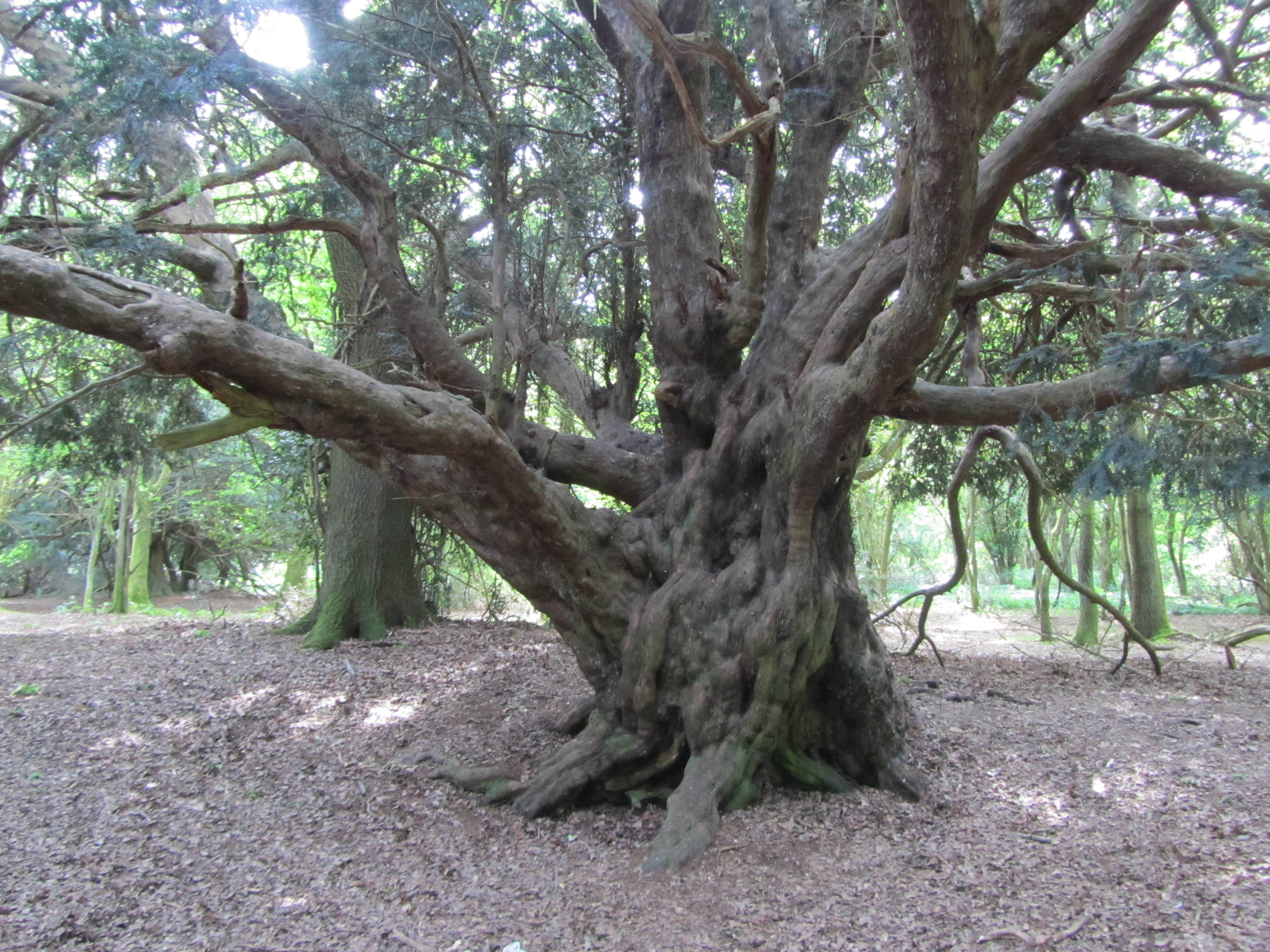 Further down into the valley and the trees become bigger and bigger and older and older.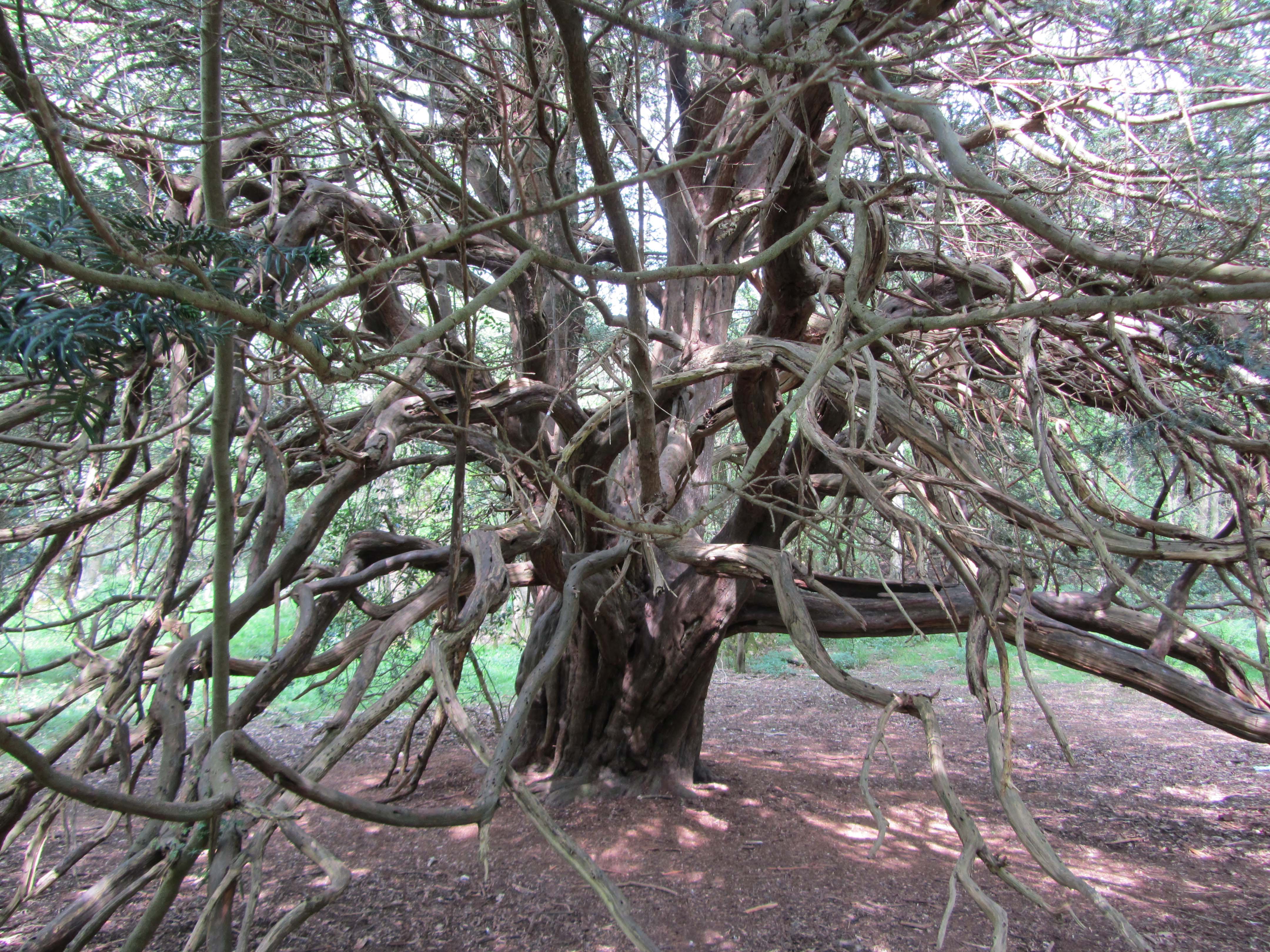 These trees are slow-motion explosions. Seed erupting into tree over millenia. We just see a frozen moment. They remind me of Cornelia Parker's Cold Dark Matter.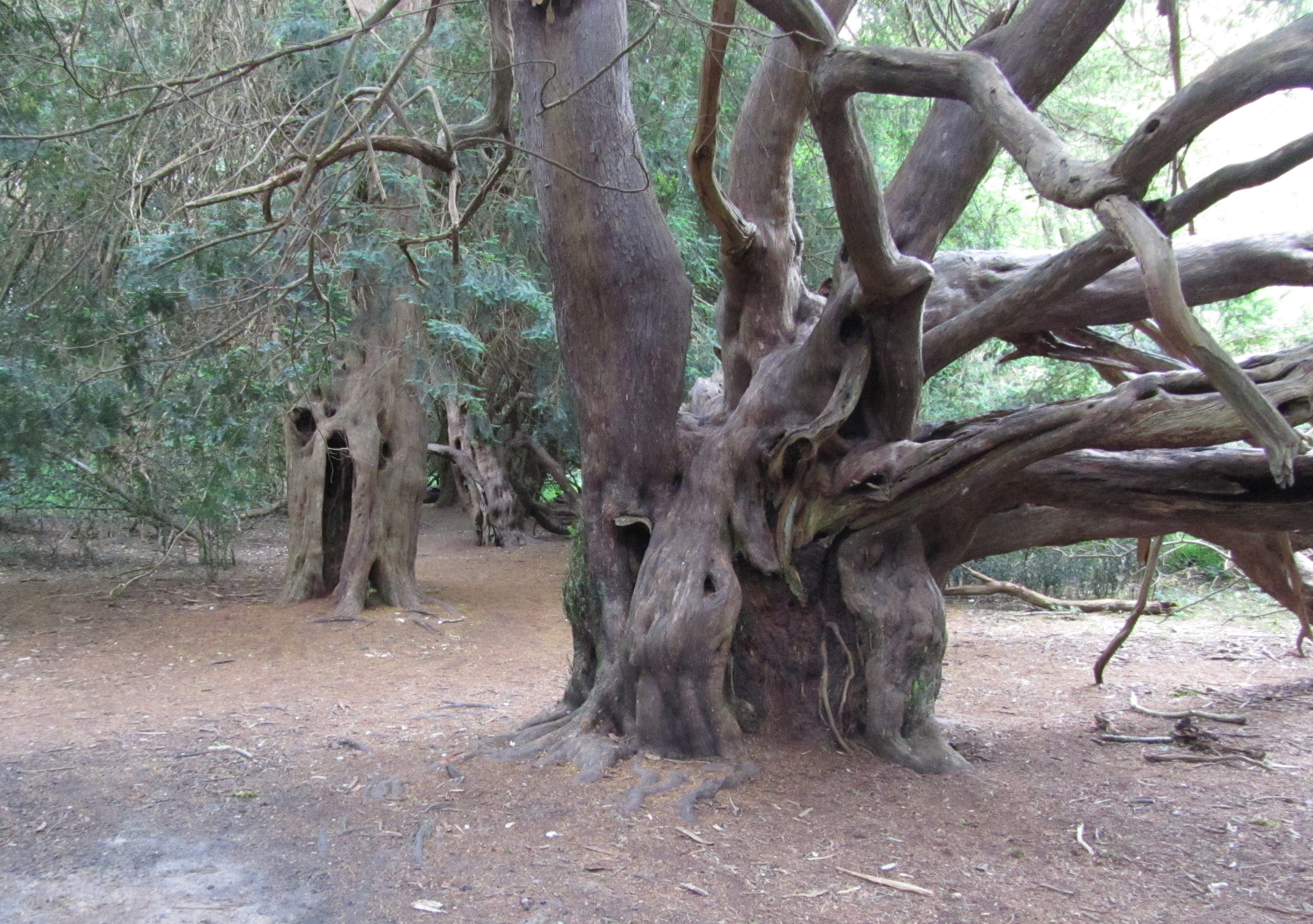 At the valley floor there is a grove of veteran trees which are among the oldest living things in Britain.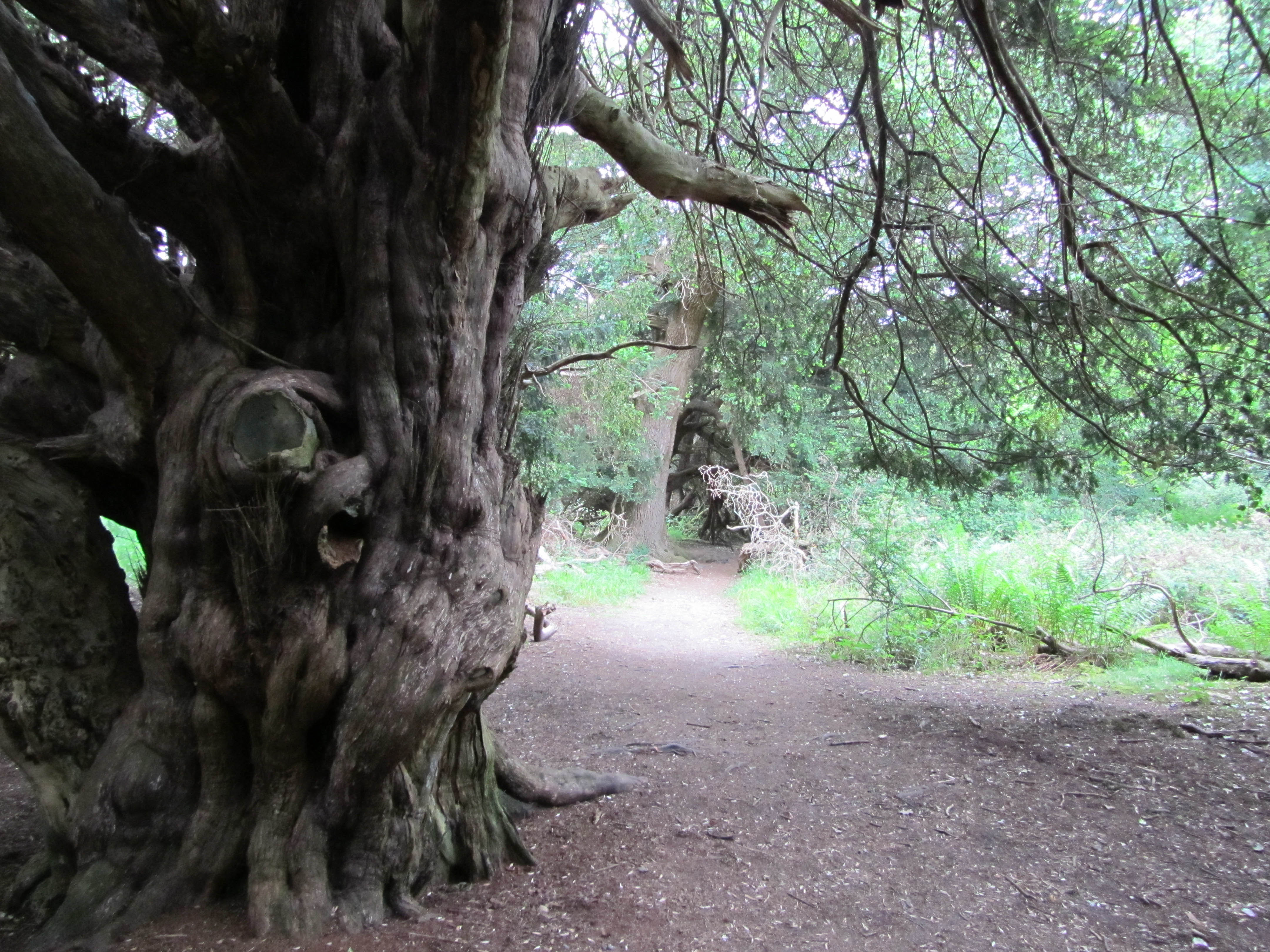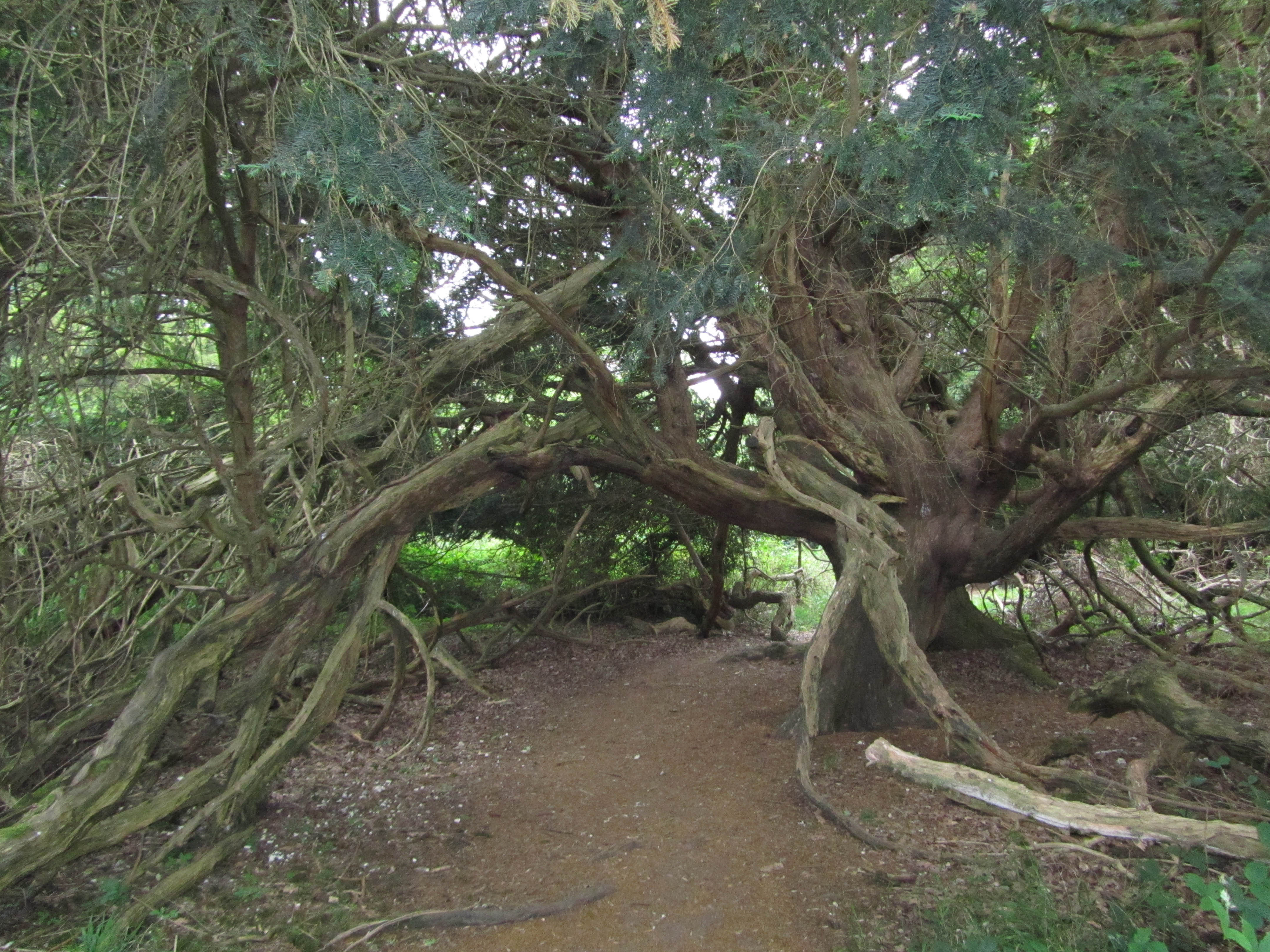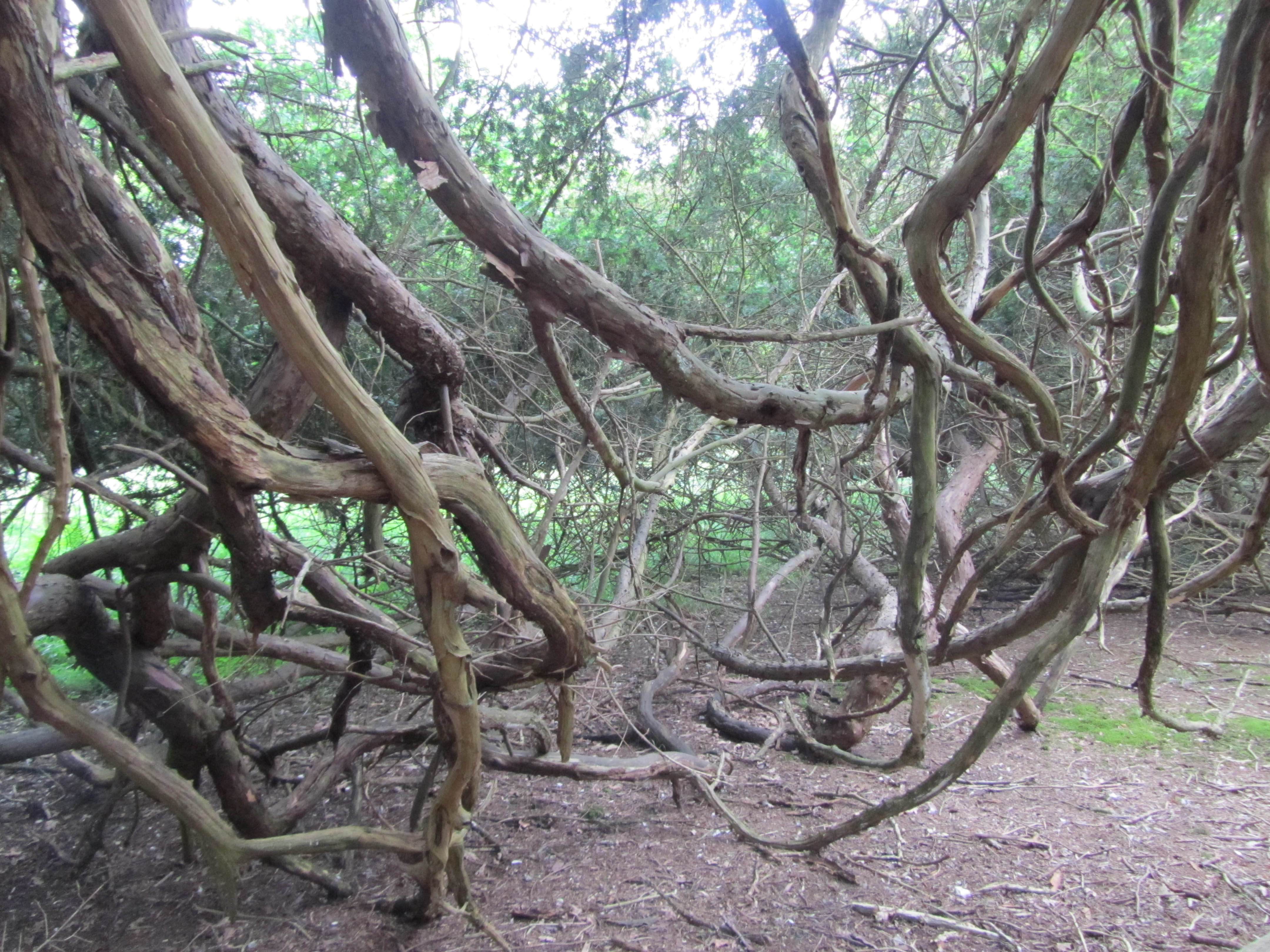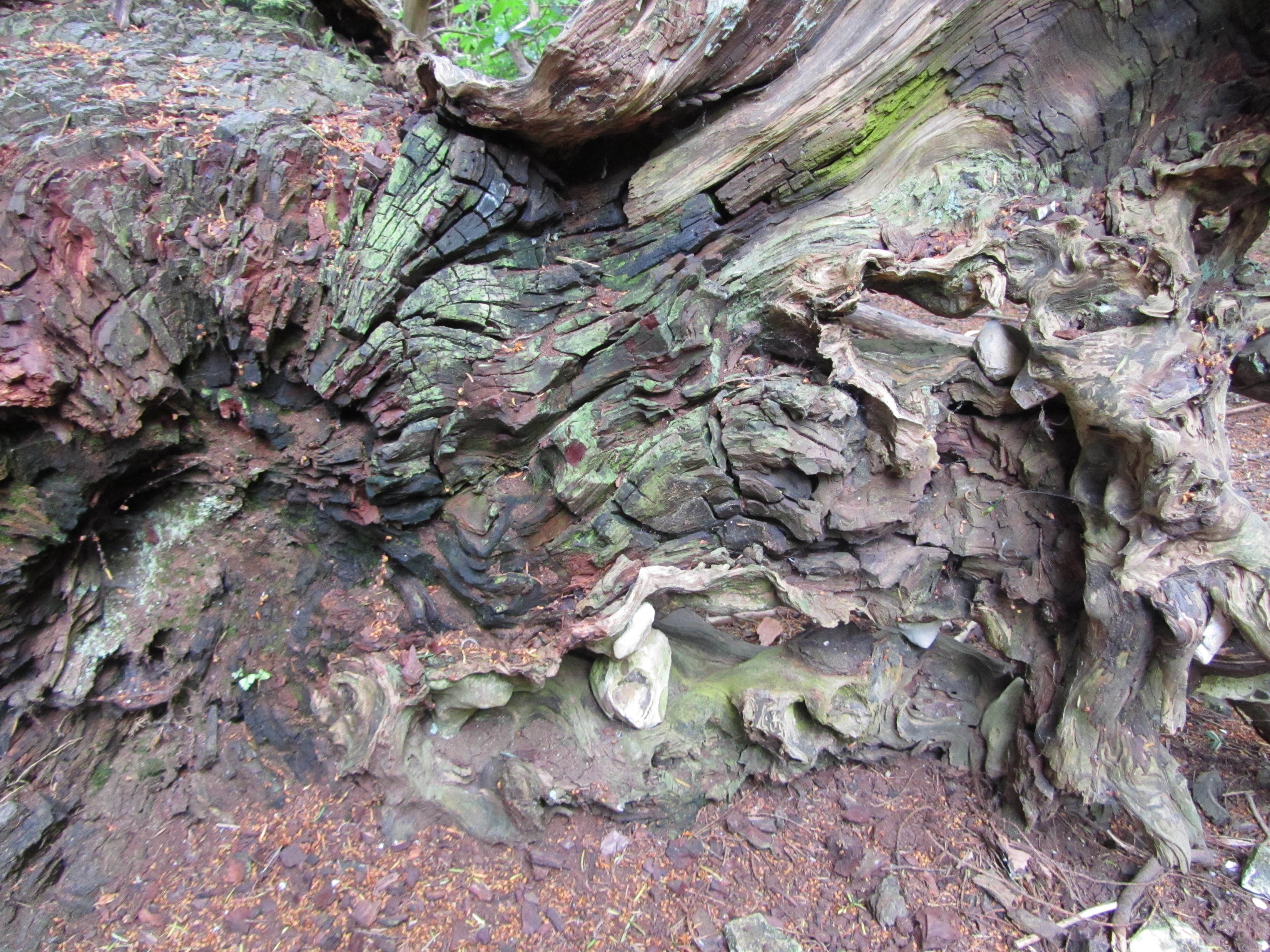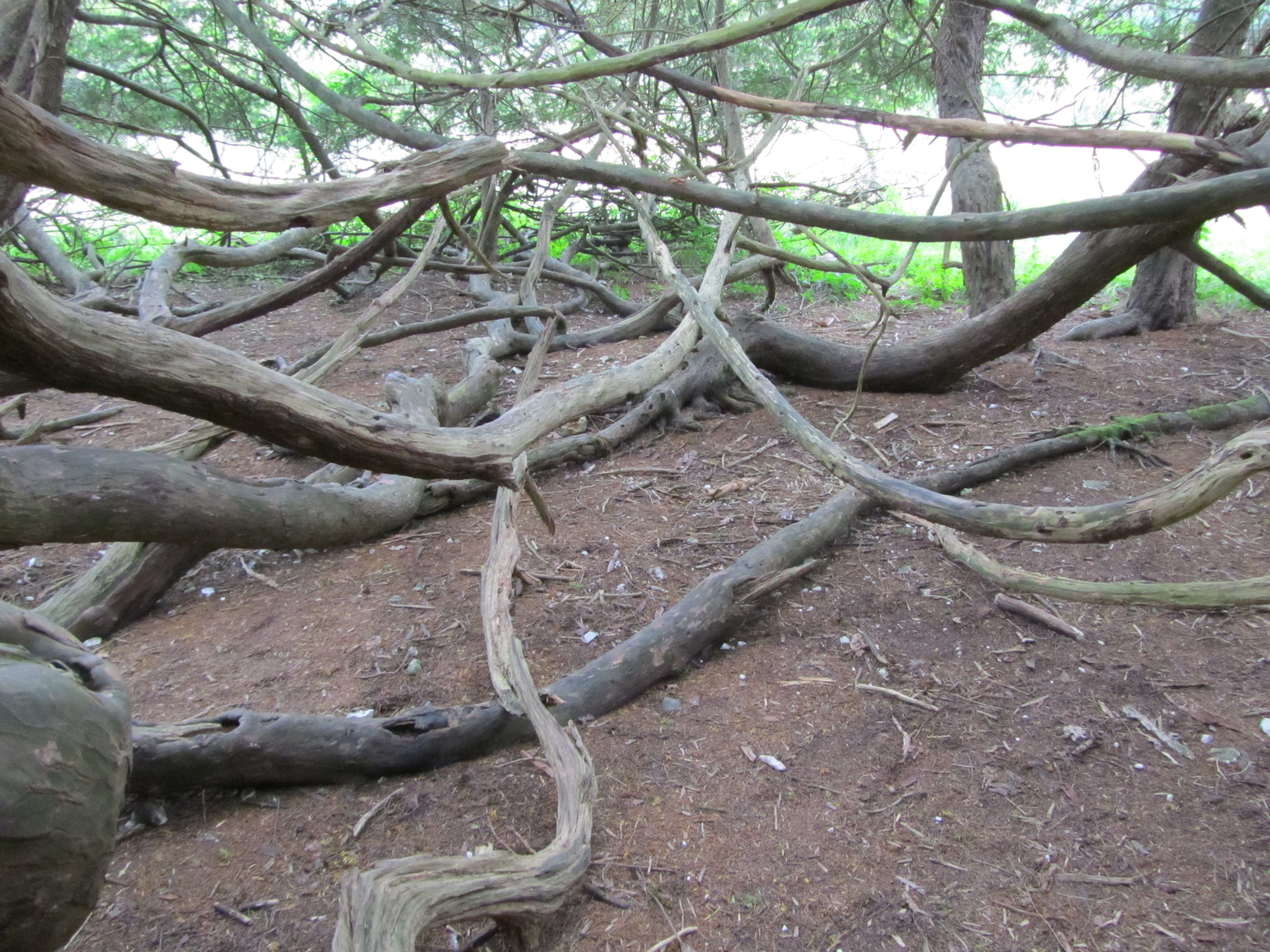 In amongst the mesh of their snaking branches is like walking through a painting by Brice Marden.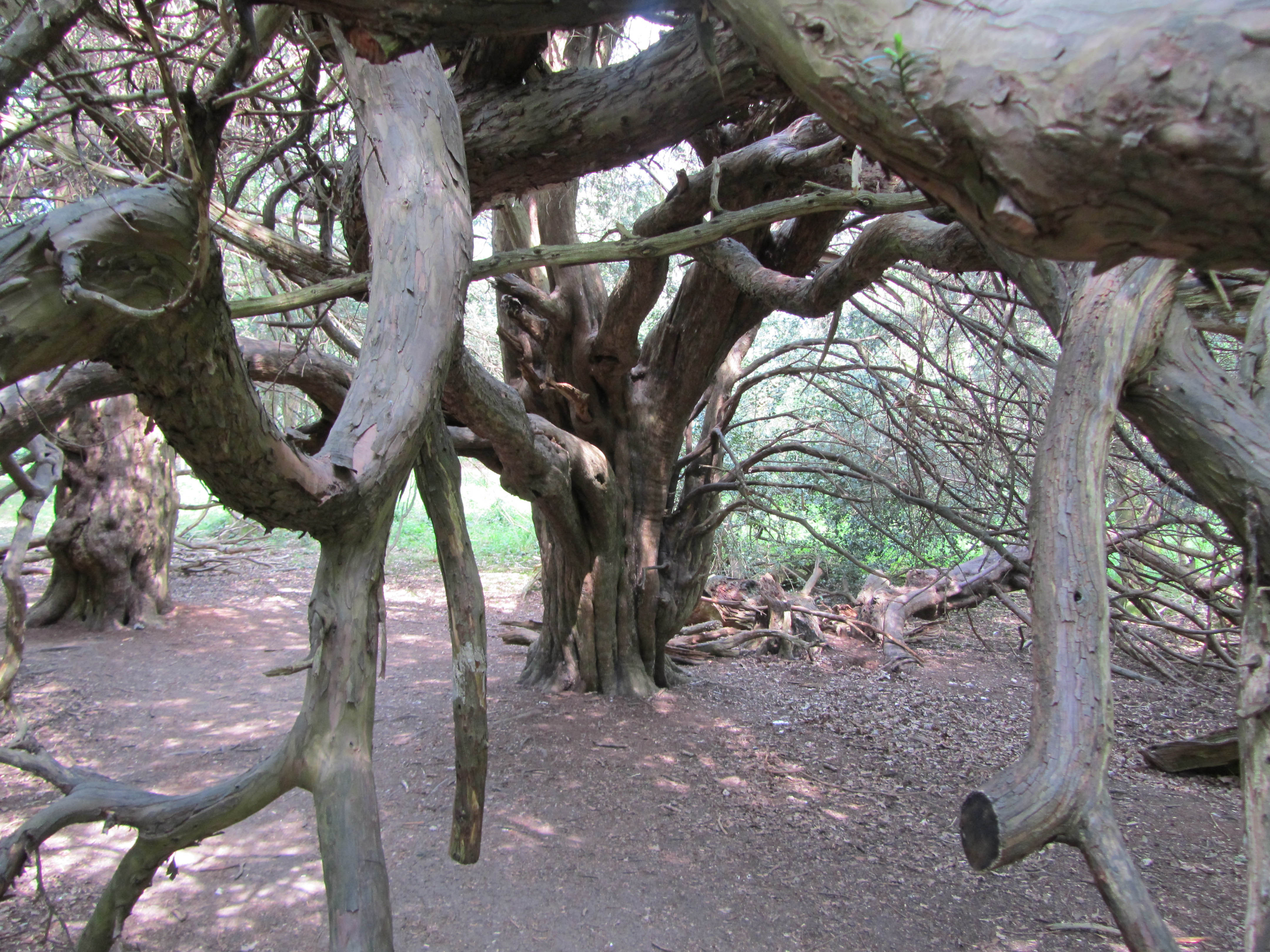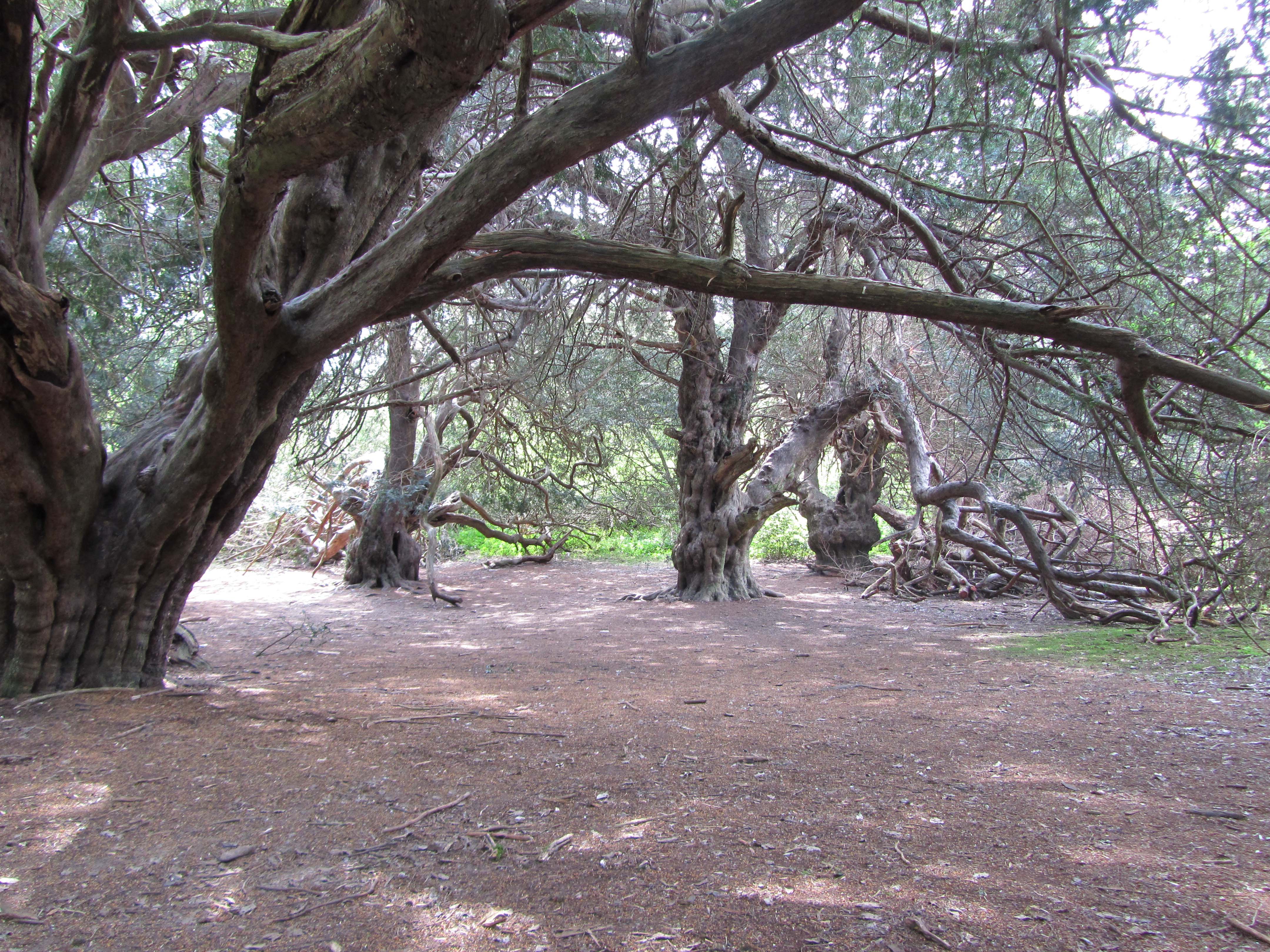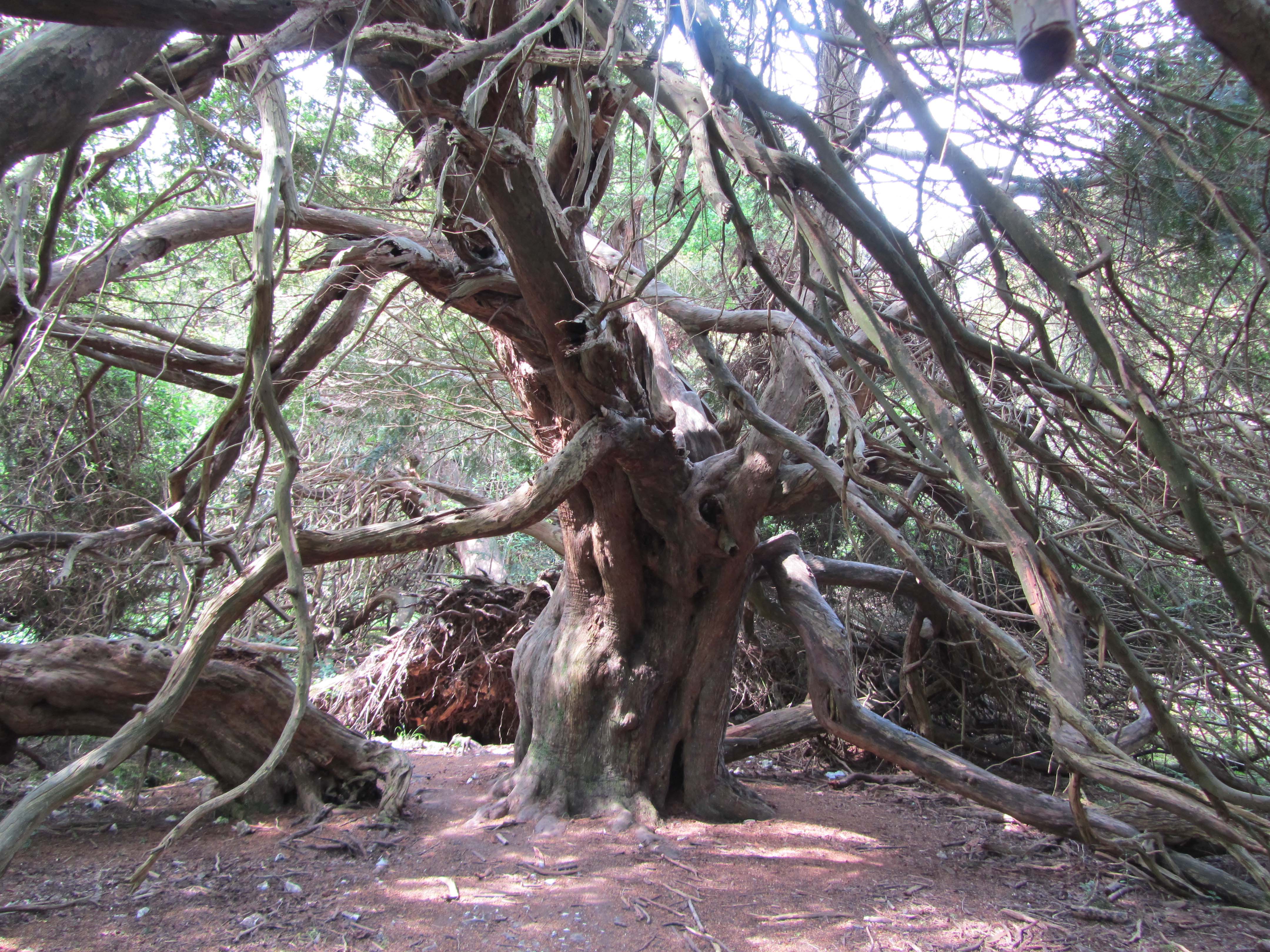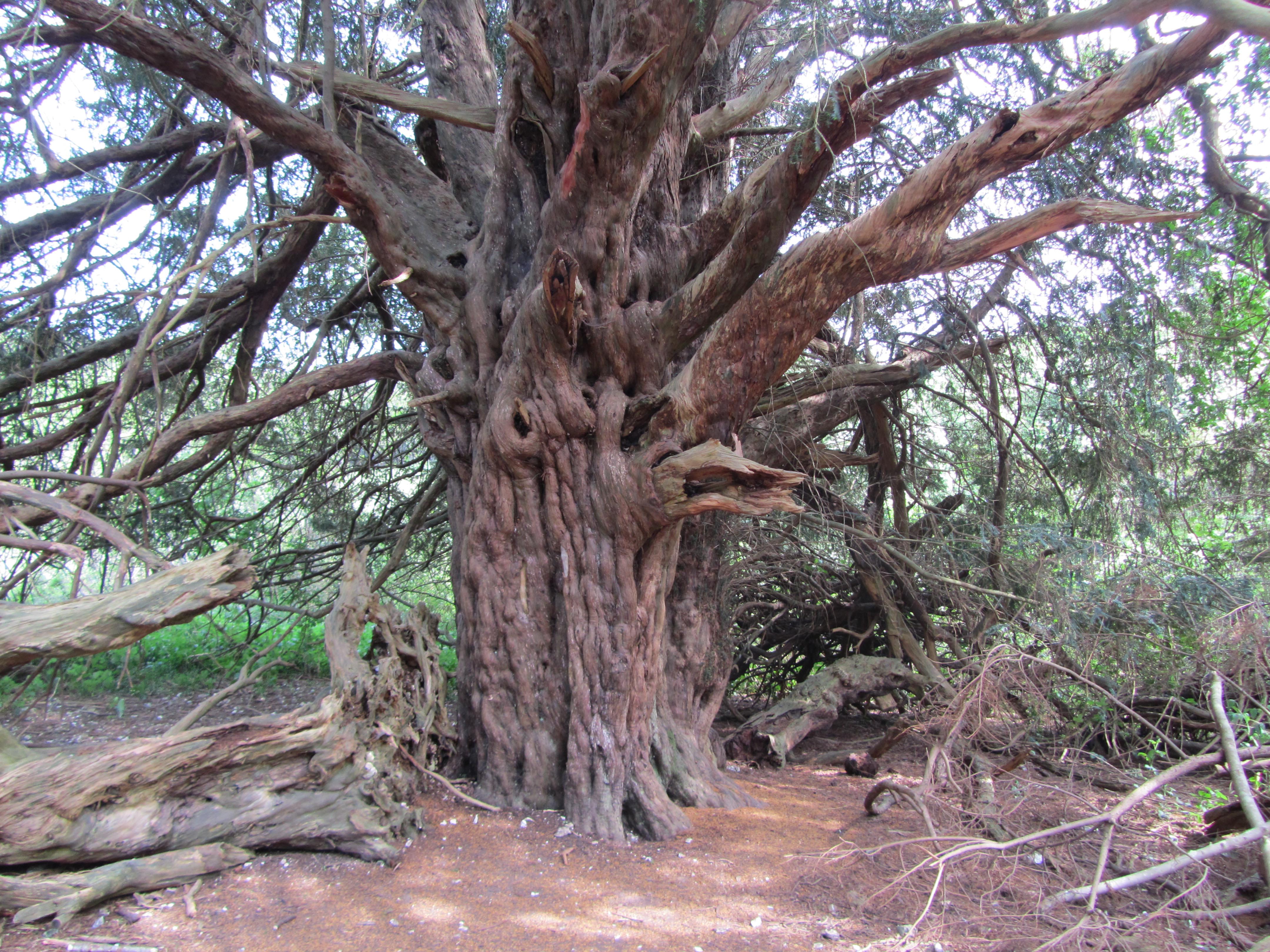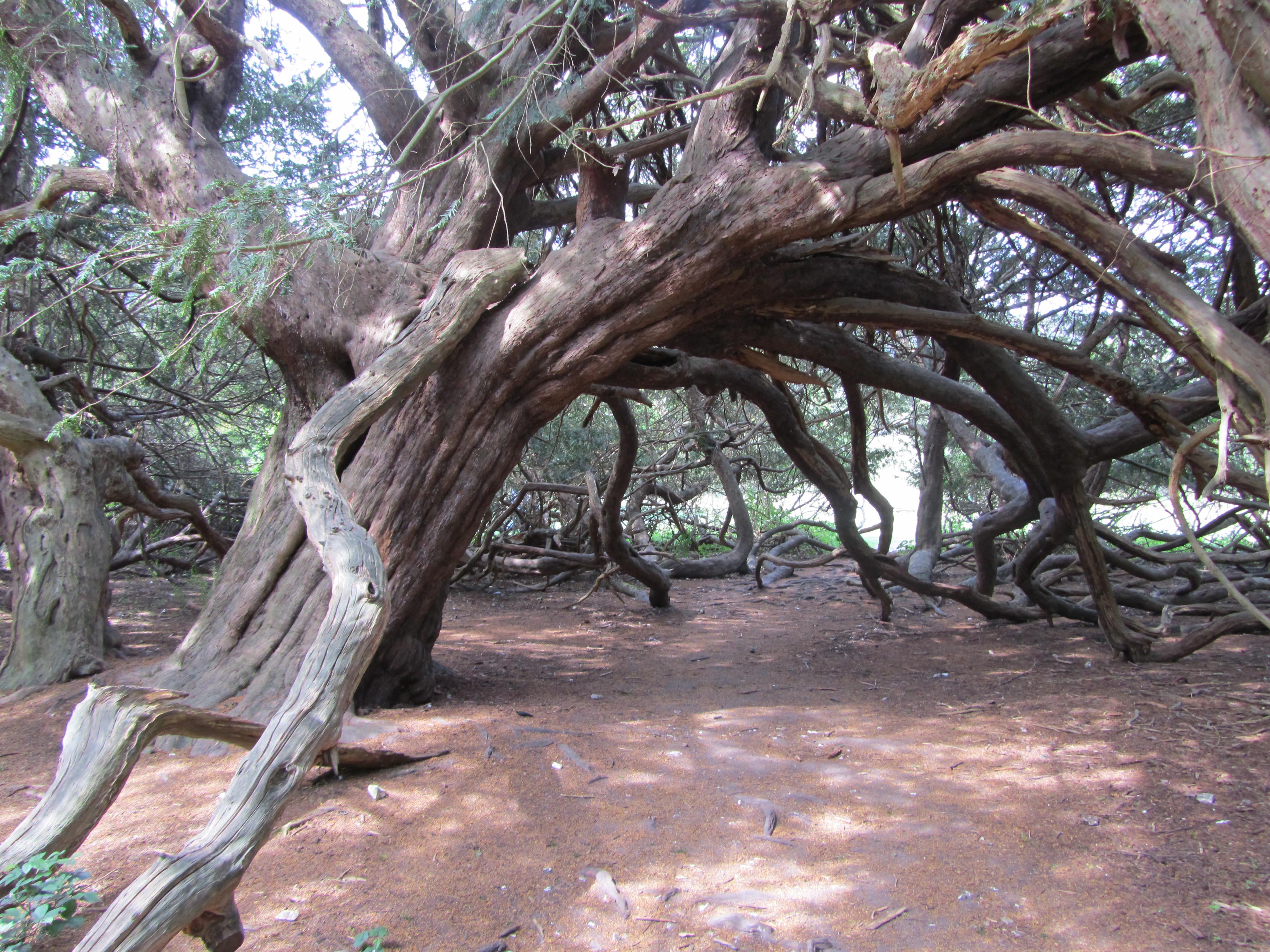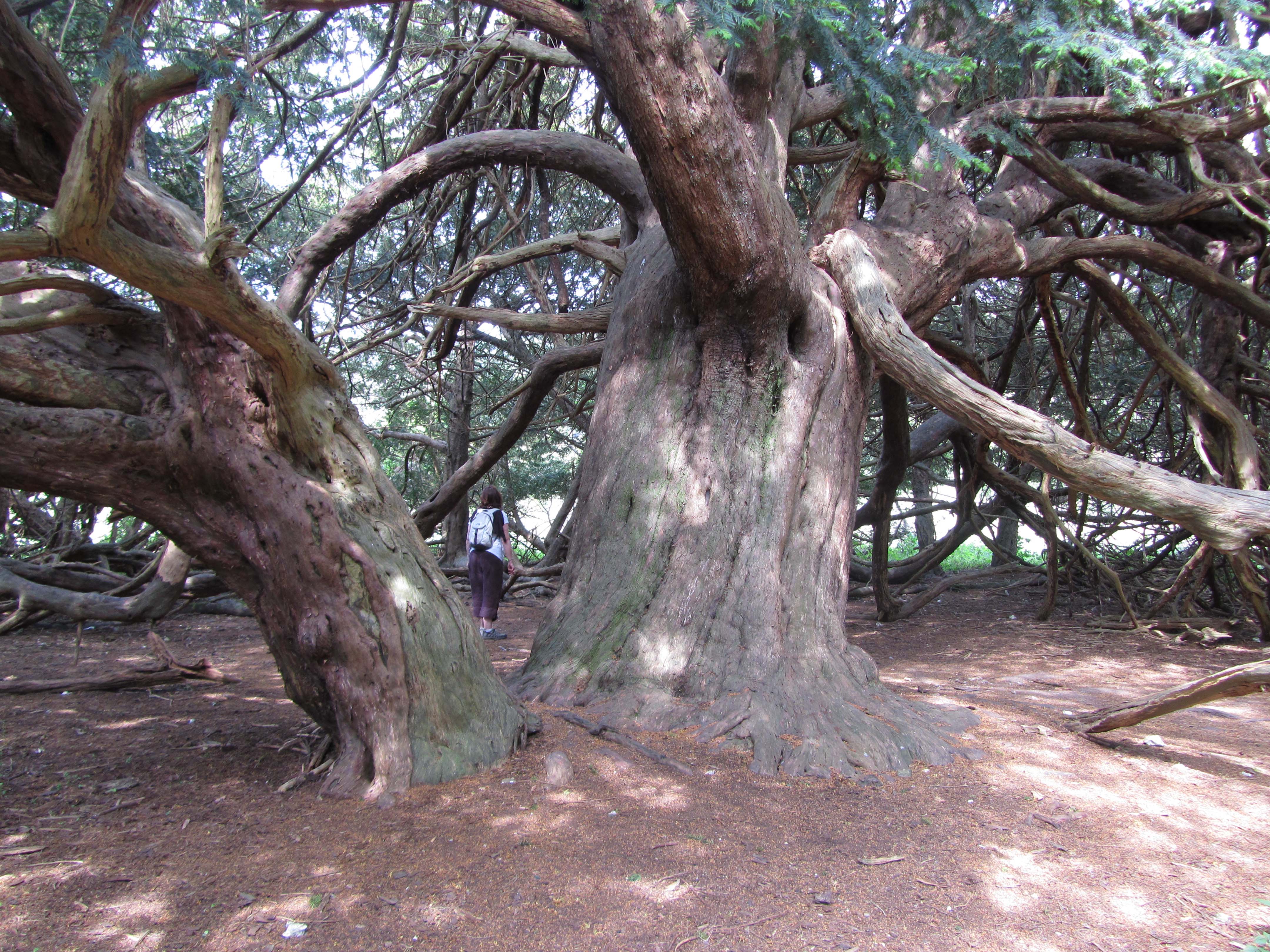 These ancient trees have grown here together for 2000 years. They are the ancestors that have progressively colonised the valley slopes. They reach out and join in a slow dance down the ages, their interlaced branches creating a natural undercroft, providing shelter for forest folk.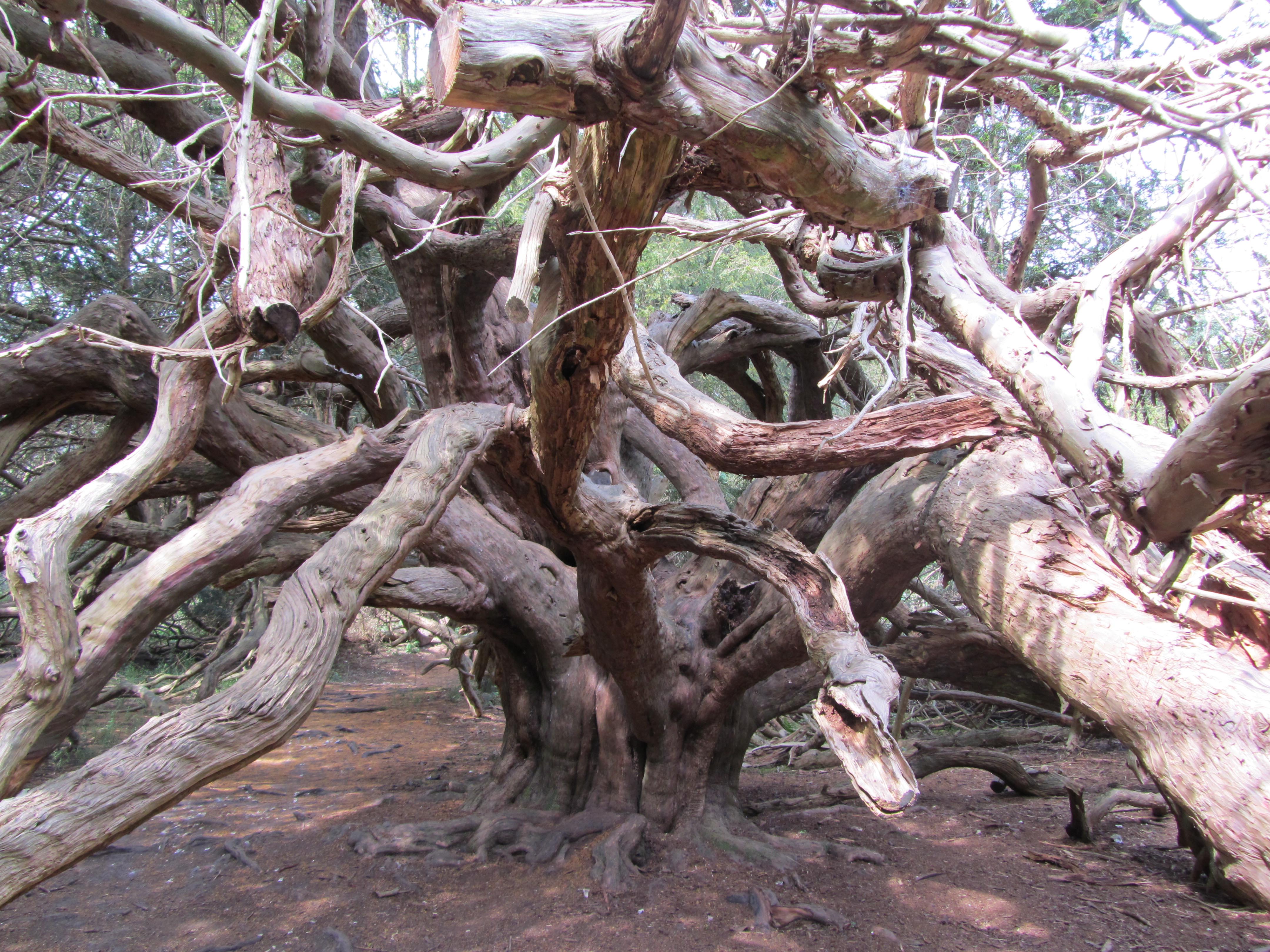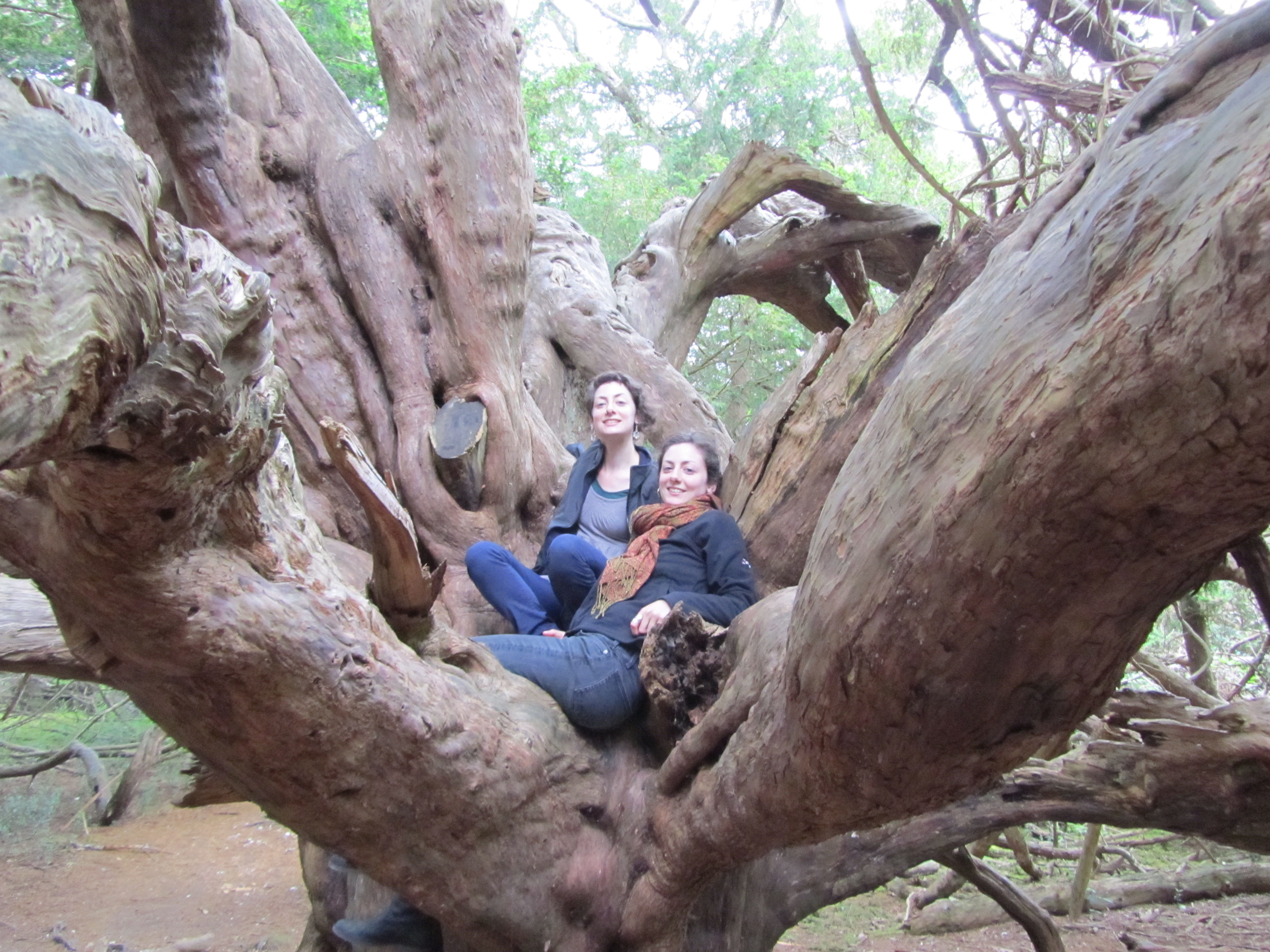 The perfect environment for a pair of twin wood nymphs, cradled in a Yewthful embrace!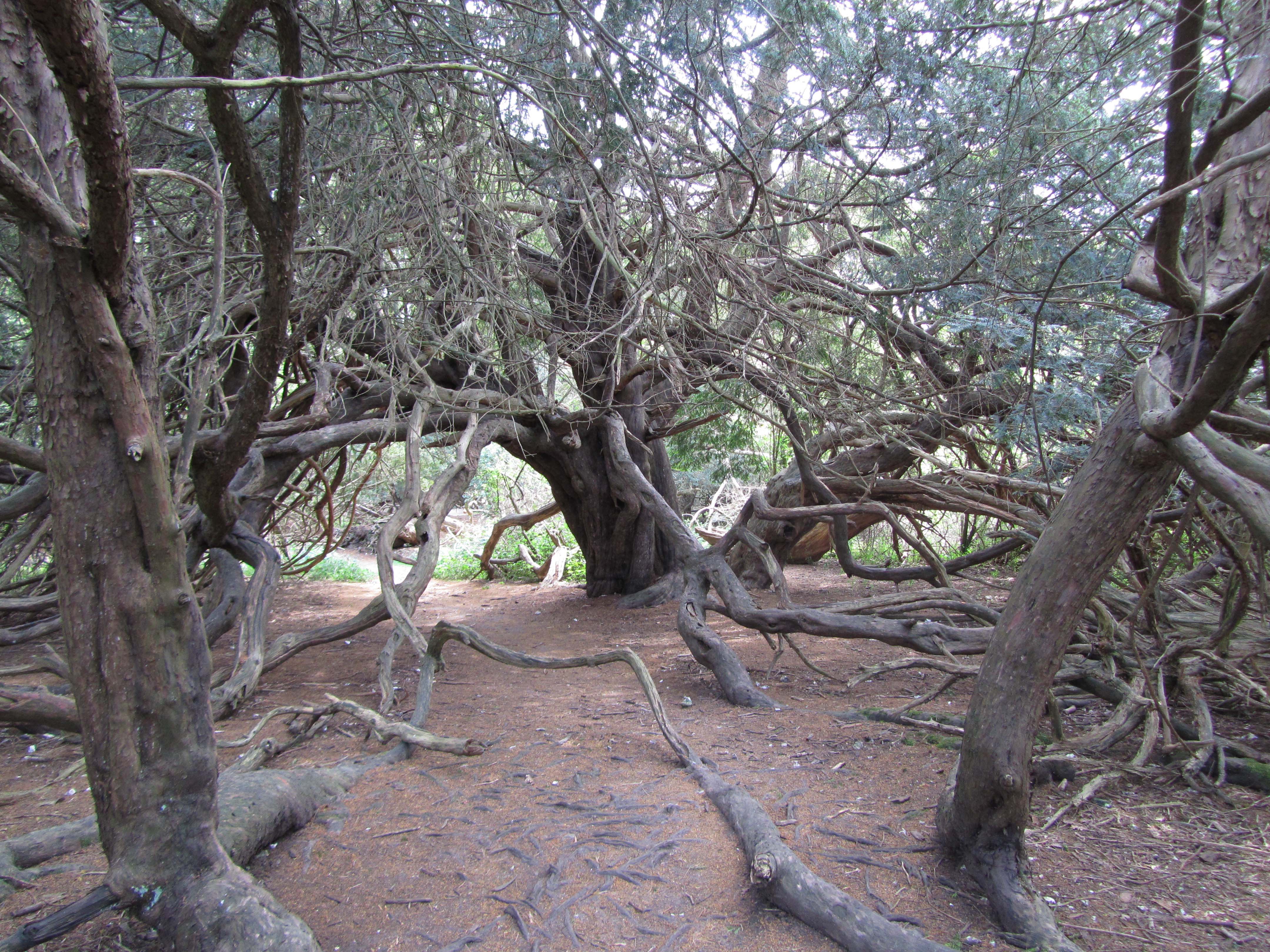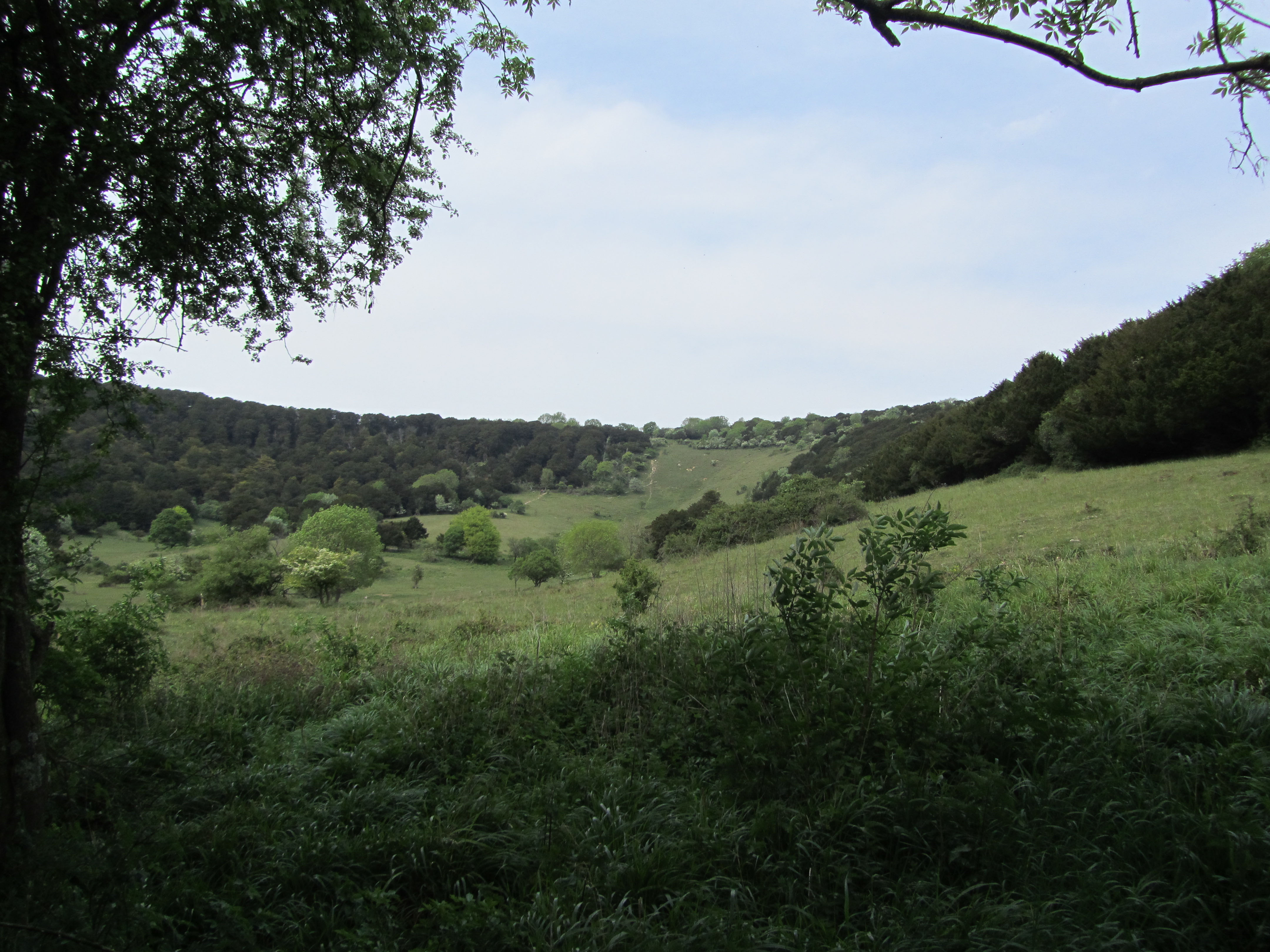 Then out from the tangle of their boughs into the bowl of the valley and the steep climb up to the Devil's Humps and the view back and beyond to the horizon and the far Solent.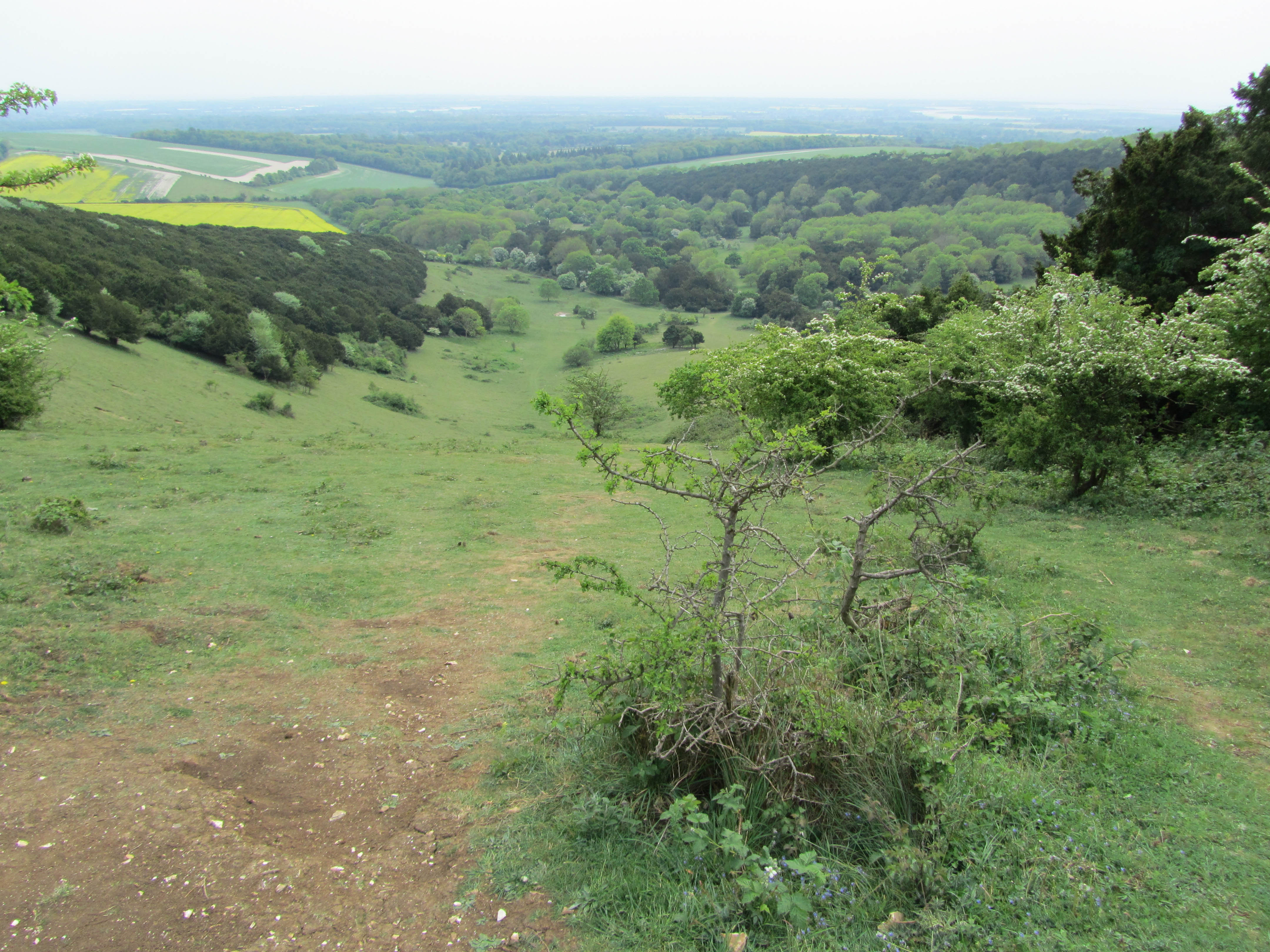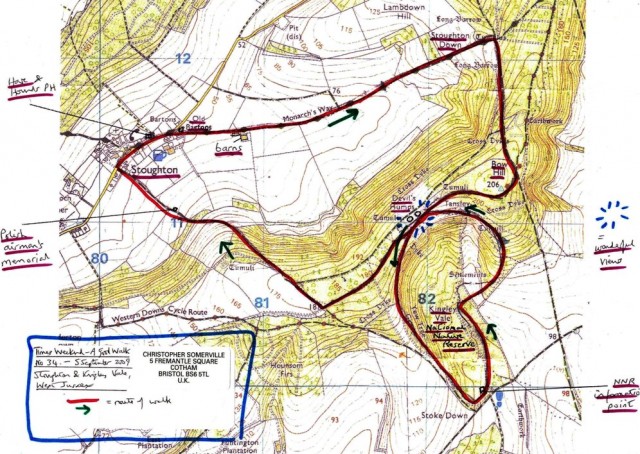 This walk was the result of a search for Kingley Vale, found with the help of Christopher Somerville.