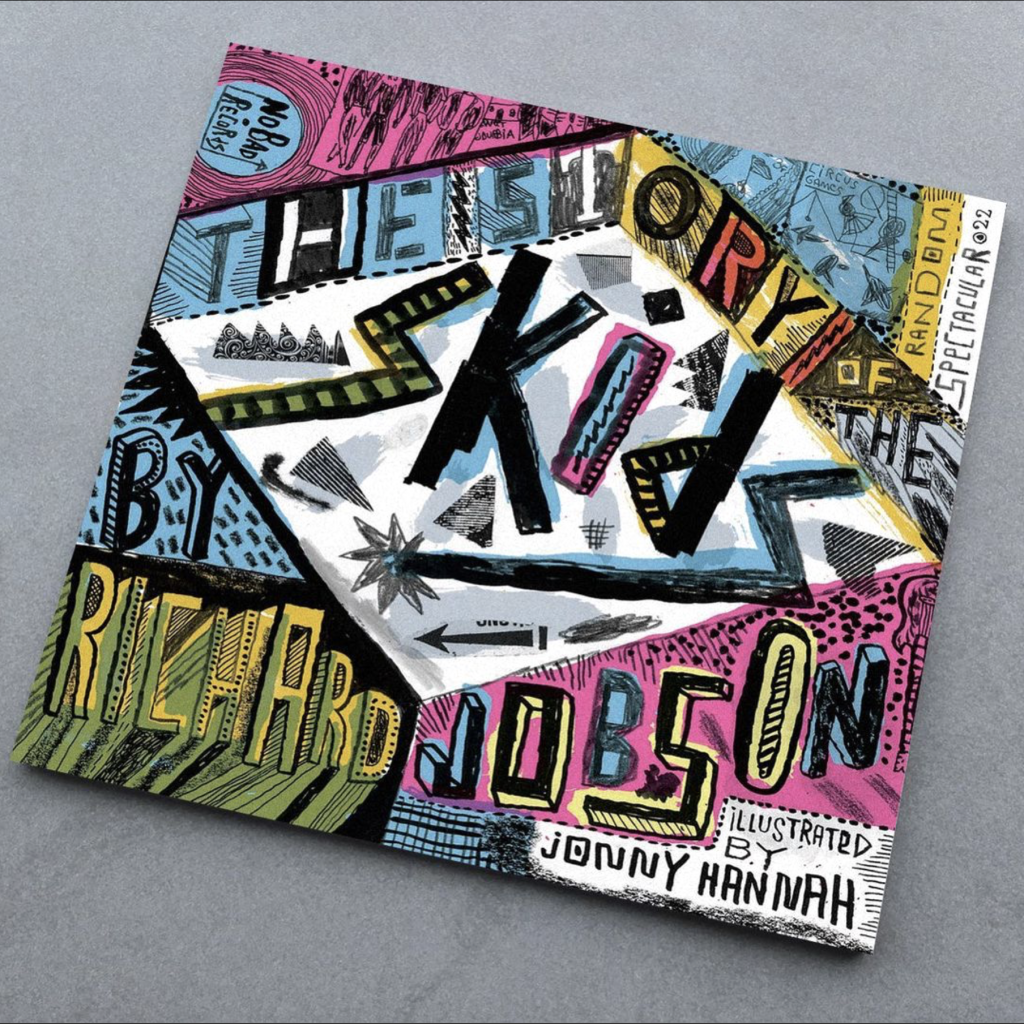 There was an exhibition of the illustrations for this book at Fire Station Creative in Dunfermline, Fife. Tomorrow night there's a book launch at Vout-O-Reenee's in Bethnal Green, London. There are some words below from Jonny Hannah, but at the time of writing, alas, no pictures just yet. Maybe we'll see some later.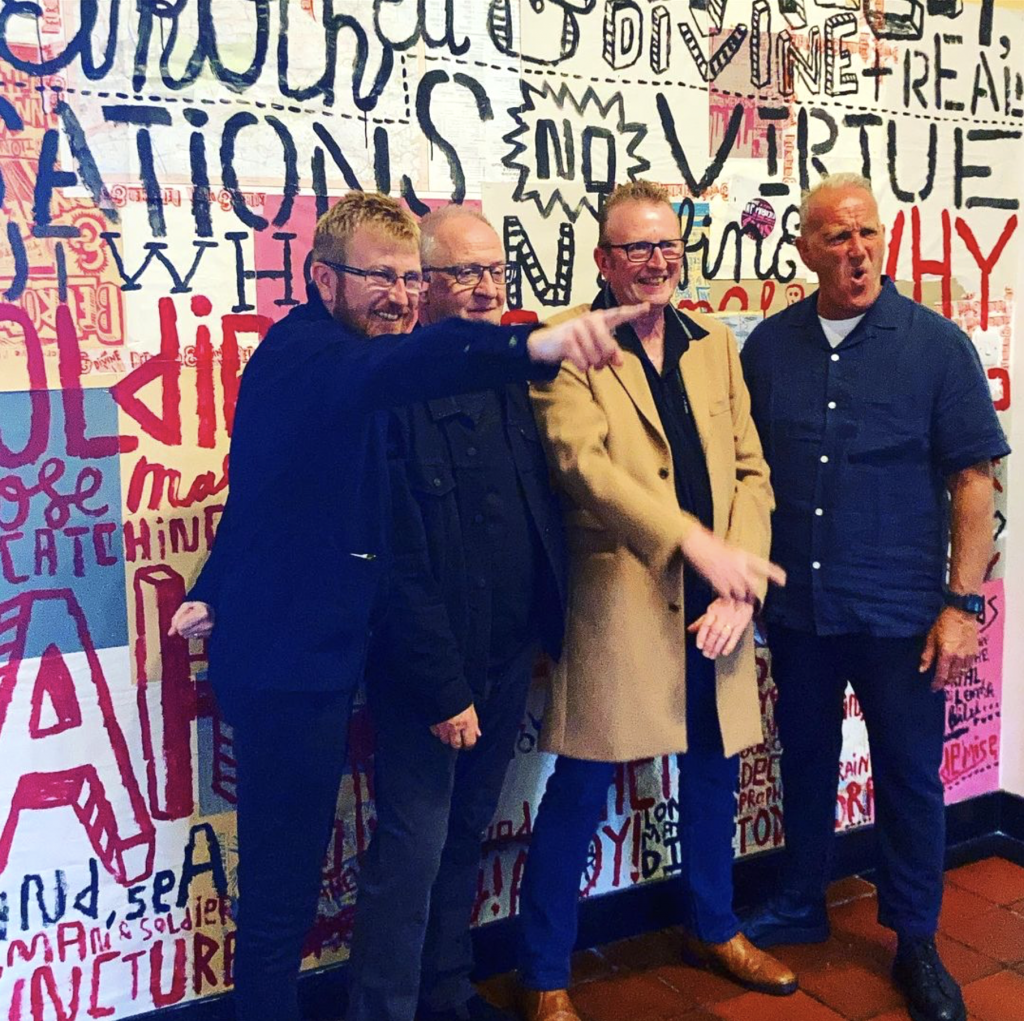 This disease is catching
I first met Richard Jobson when we were part of a group show called 'North Sea', at Dunfermline's snazzy arts complex, the Fire Station Creative. We had a quick chat, then met up again when the reformed Skids played in ol' Sotonia. We enjoyed every minute. From the minute he hit the stage that night, he danced & engaged with the enthusiastic crowd brilliantly. So it was after that we hatched a plan to do a book together. The first book was slowly taking shape when we then hatched another, more immediate project together.
Richard said how he wanted to tell the story of the band, in small vignettes, verse-chorus size chunks of text. So he started writing, & I started drawing. I indulged in what I call 'method illustration'. What tools did I need for this book? Marker pens, scribbled pencils, the odd bit of spraypaint & stencils, & middle-eight size punch of collage. I churned each page out in minutes. The same time it took them to record their first single; Charles, on a tight budget in an Edinburgh studio in 1978. I played their three LPs (never did own a copy of Joy) in the shed as I kept one eye on the ticking clock, & the other on the organised chaos I created on the square pages. The stories were great. How he & Rusty Egan (who went on to be in Visage) ate all the biscuits in the Jobson household in Ballingry, then had to replace them ASAP when Jobson senior got back from his shift at the pit. How Diana Ross thought they were 'cooool' when they came off the Top of the Pops stage having given it their all for their performance of 'Into the Valley'. And how it all fell apart, several times, then properly.
This is a history book, I think. Four Fifers make the dots join up & entertain those who wanted to listen, mostly young Scottish punks to start with. They then work with truly inventive producers like Bill Nelson, & take a sound that was once primitive into new places. But most of all, it struck me, this is a book about the history of a town in Scotland called Dunfermline, where both Richard & I hail from. It's not big, but the number of folks who have come from there & entered into our world of popular culture, must surely be disproportionate to its modest population. But I'm sure a Depeche Mode fan may say the same about Basildon. Anyway, I got to know Dunfermline again, from the pages of this book & rekindled an acute appreciation for it.
And there's that notion that meeting your heroes is a bad idea. Well, I can heartily say that Jobbo's no' bad. Better than no' bad actually. Just like his peculiar & mesmerising lyrics. How many other punk bands, or any other genre of bands for that matter, have performed on TOTP, that mention Guernica? And I don't think I'll ever illustrate another book with Jean Paul Sartre, Albert Tatlock, & Captain Sensible in it.
And a final nod to Simon Lewin at St Jude's HQ for agreeing to publish it in their wonderful Random Spectacular imprint. The Skids now sit comfortably alongside publications about Edward Bawden & letterpress & pebbles…
※
RSVP
Vout-O-Reenee's