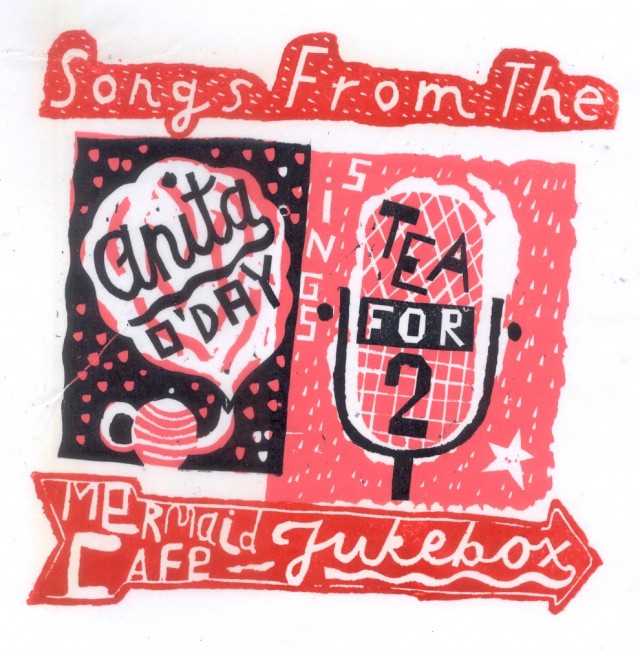 The Mermaid Café is Jonny Hannah's ideal music venue. You can call in for a coffee or a beer, or the house speciality carbolic milkshake, and share a table with Joni Mitchell whilst you listen to Woody Guthrie or Slim Gaillard or maybe Bo Diddley. Today Anita O'Day is on the bill.
This is a short clip from Bert Stern's film Jazz On A Summer's Day, the classic documentary of the 1958 Newport Jazz Festival. A joyous occasion featuring many notable artists of the day, Thelonious Monk, Gerry Mulligan, Sonny Stitt, Chuck Berry, Louis Armstrong. But this is the highlight.
See more by Jonny Hannah at The Rowley Gallery.