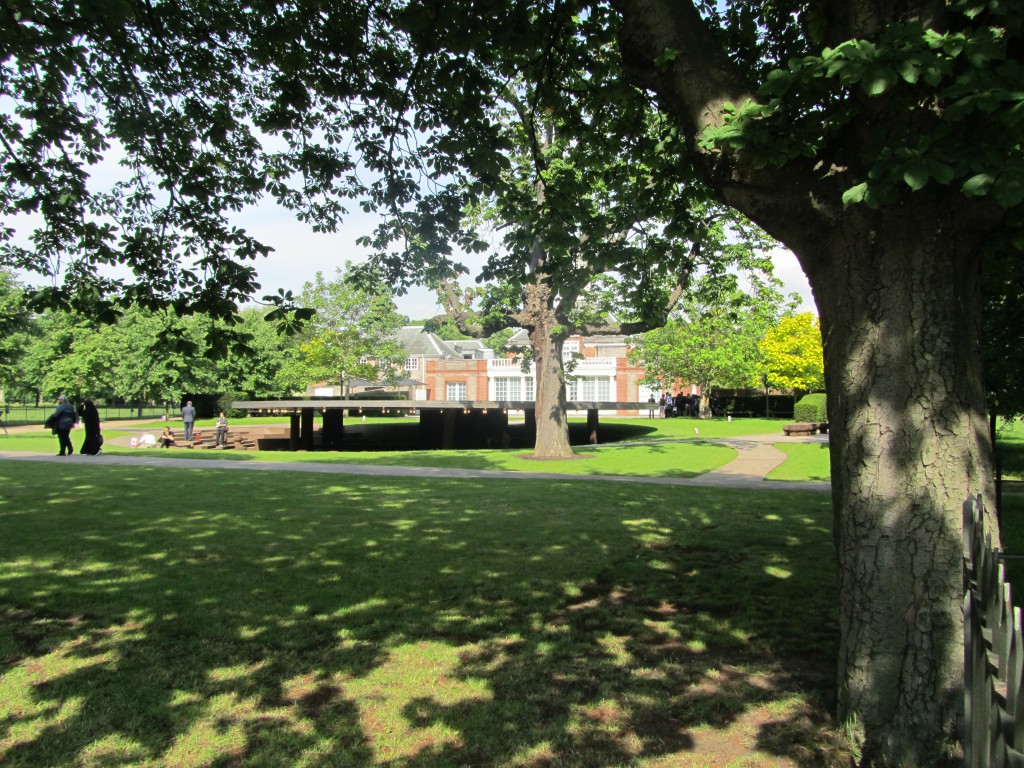 At first sight this year's Serpentine Gallery Pavilion resembles a giant table on the lawn with fairy lights hung beneath it. It was designed by architects Herzog & de Meuron and artist Ai Weiwei, the same team that created the National Stadium, aka the Bird's Nest, for the Beijing Olympics.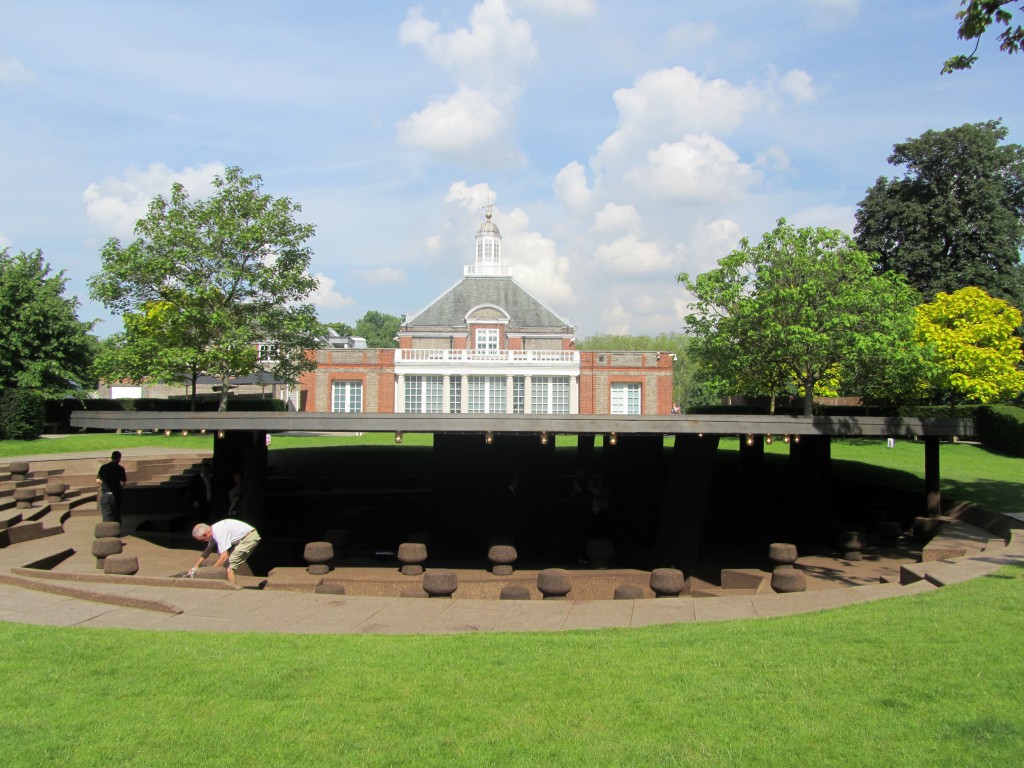 This time round they've produced something much smaller and more intimate, and closer inspection reveals that the table is in fact a roof over an excavated hole in the ground. Its contours follow the outlines of the foundations of previous Serpentine Gallery Pavilions. It forms a shallow amphitheatre in the shape of an archaeological dig, all of which has been lined with cork. At the time of my visit a technician was busy drilling holes and inserting bottle-stopper size corks to peg it all together.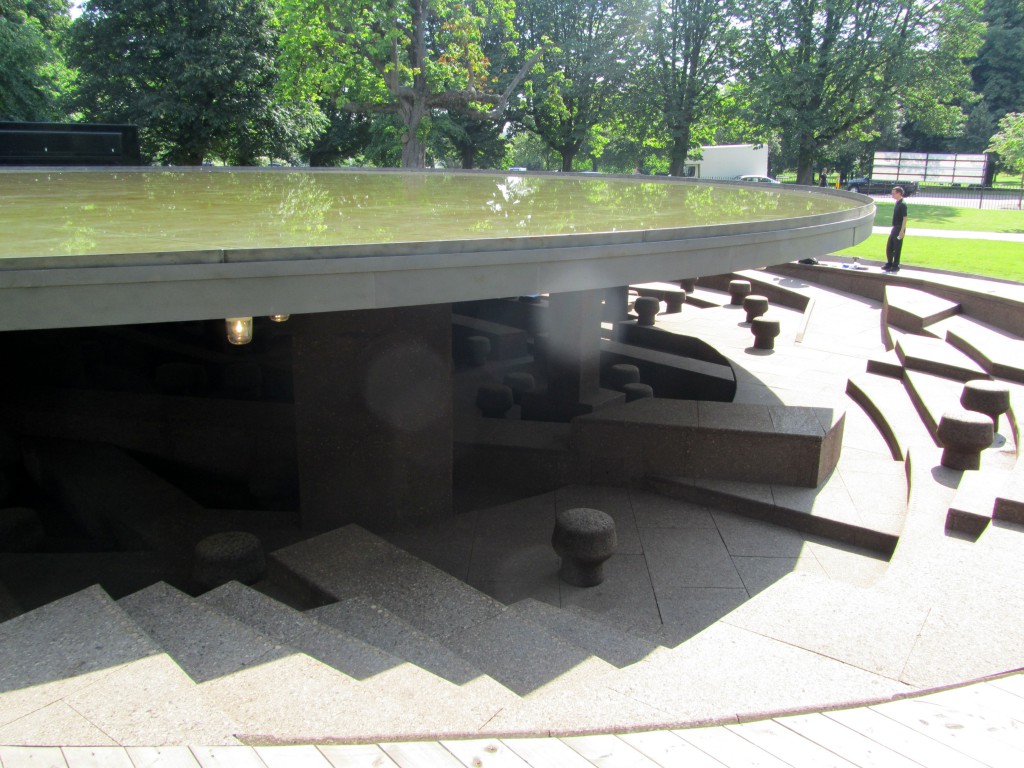 The roof is covered with a reflective pool of rainwater. Down below seating is provided by stools in the shape of champagne corks. All this cork brought back memories of our holiday last year in Spain, in a cork oak forest surrounded by trees shaved of their bark. Also the floor at The Rowley Gallery, covered in cork since the 1960s and still going strong, and our cork-tiled floor at home imprinted by tap-dancing twins with echoes of Duke Ellington's Rockin' In Rhythm.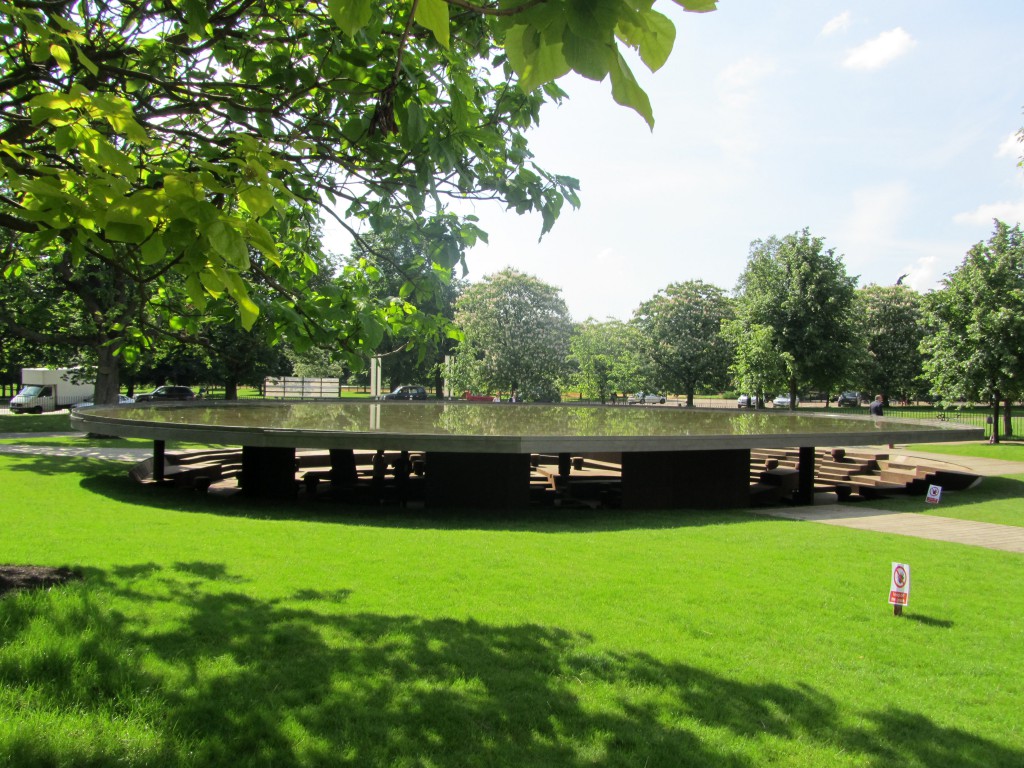 Mostly though, I was reminded of the dens we built as kids by digging pits and building walls with the excavated earth and roofed with scrap cardboard, fallen branches, broken fences and whatever we could find. But the Keep Off The Grass signs were never included.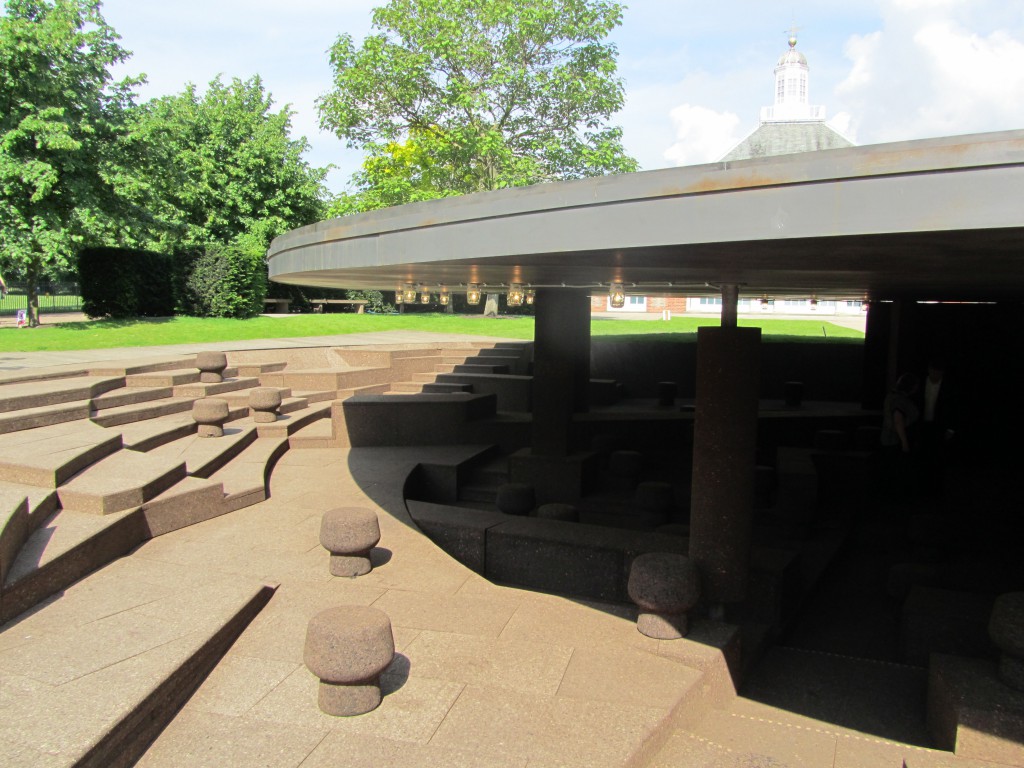 Ai Weiwei worked with Herzog & de Meuron via Skype on this project since he was not allowed to leave China. He has not been free to visit this pavilion. To some the dark subterranean spaces appear cave-like and suggestive of a prison cell.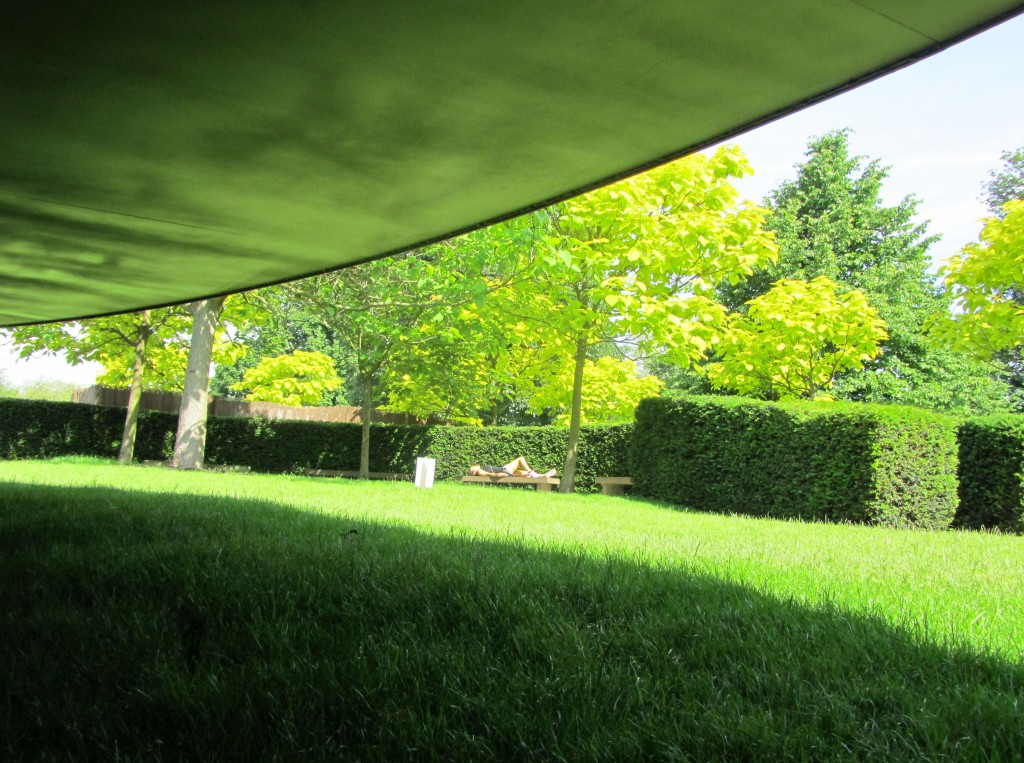 To others it's just a safe haven for rest and recuperation after a circuit of Kensington Gardens.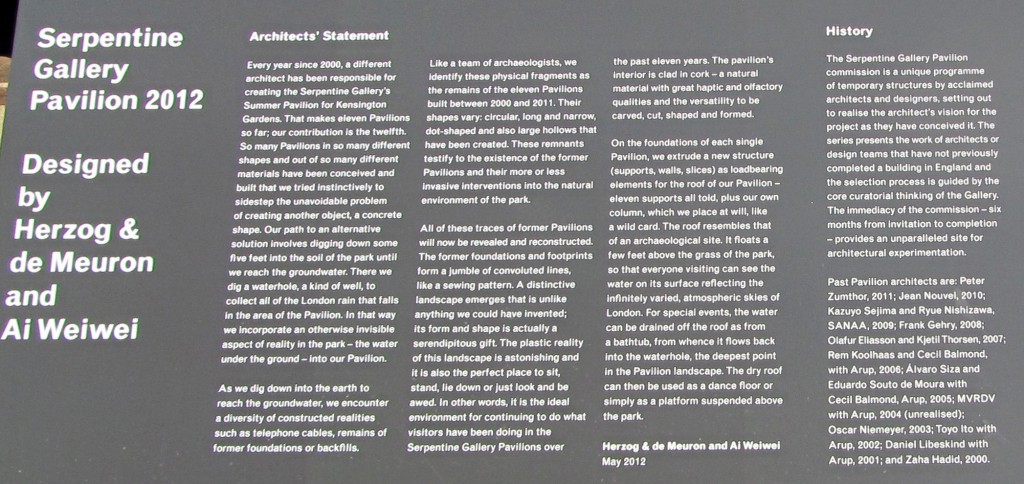 This is the 12th Serpentine Gallery Pavilion. The first in 2000 was by Zaha Hadid who is now working to renovate The Magazine in Kensington Gardens, which will become the new Serpentine Sackler Gallery.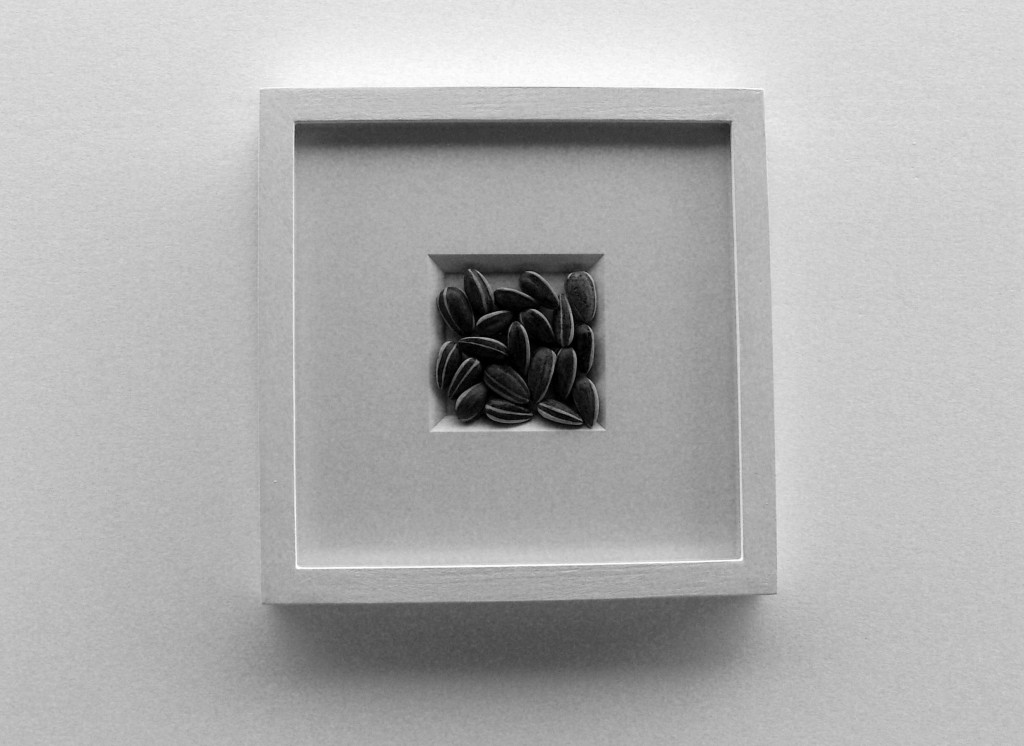 PS – The day after my visit I was asked to frame twenty of Ai Weiwei's porcelain Sunflower Seeds.