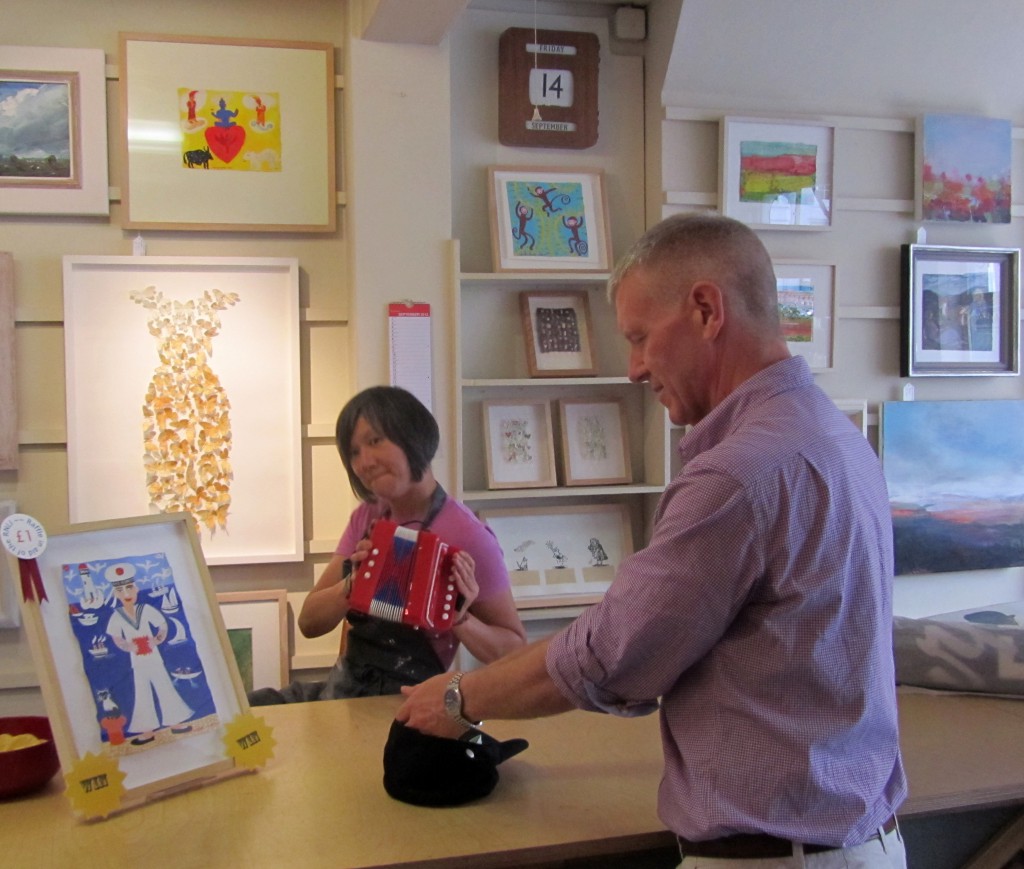 Yesterday Christopher Corr made the draw for the Rowley Raffle, enthusiastically accompanied by Kai on accordion. The winning ticket was ceremoniously drawn from Kai's all purpose salty dog sailing & running hat, and the winner is…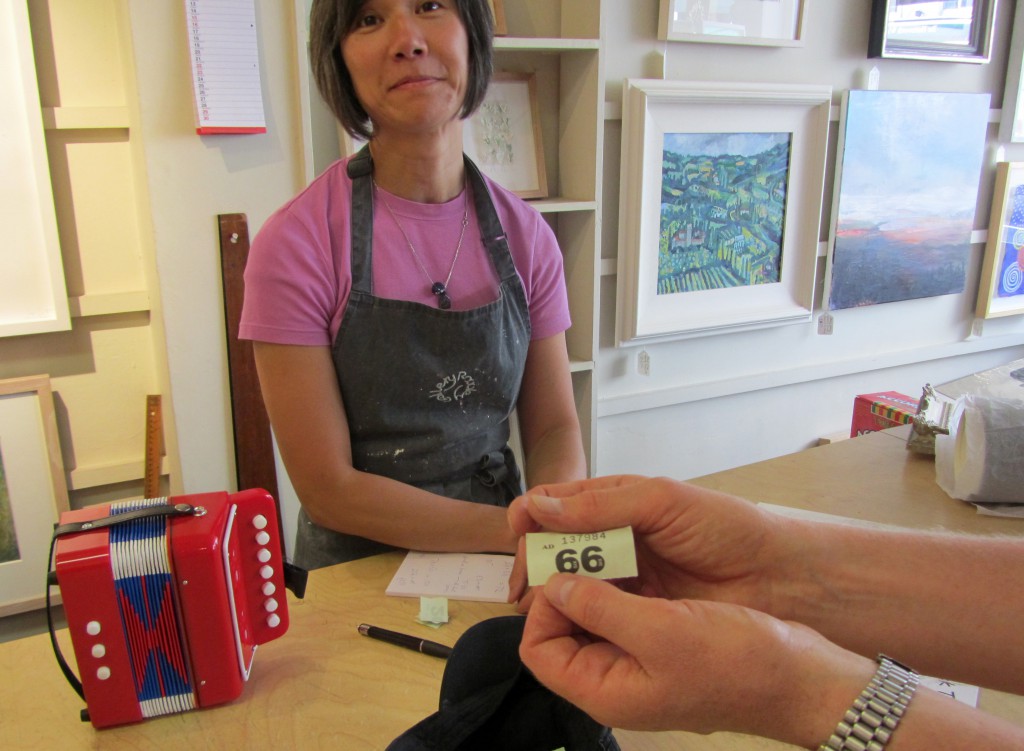 …ticket number 66, Alastair Holberton!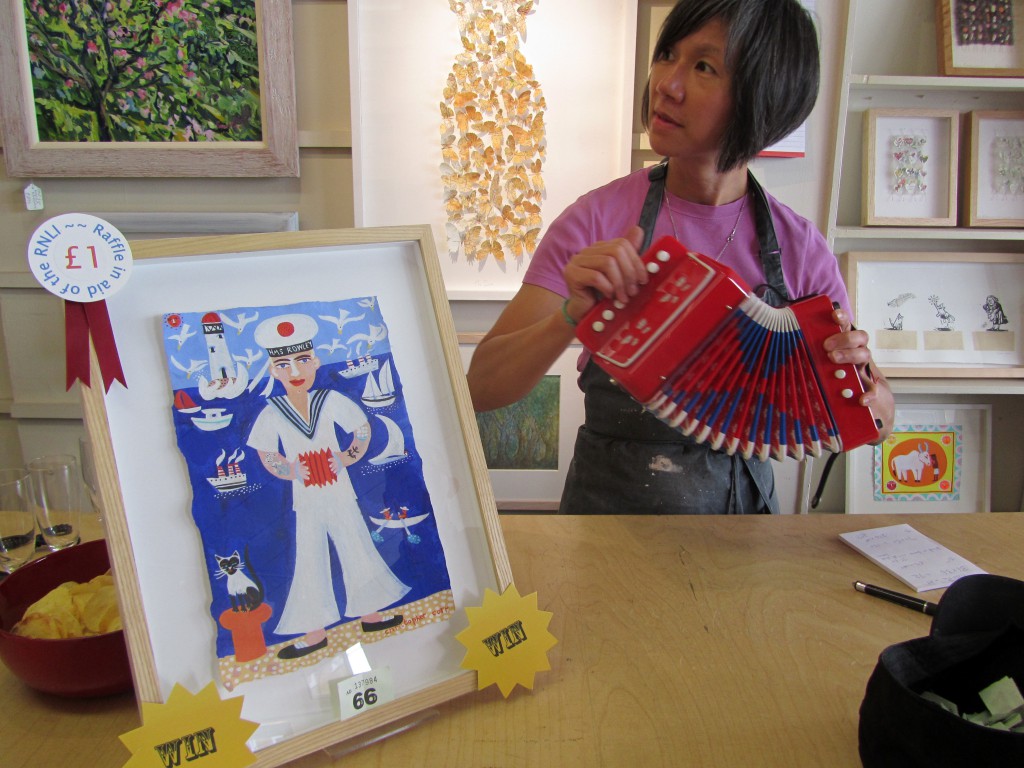 This joyful painting of Jolly Jack Tar by Christopher Corr is now yours to keep and treasure.
A squeezebox chorus celebrated the glad tidings:
All proceeds will go to the RNLI. Please see Kai's JustGiving page for more details. Many thanks to all who bought tickets.