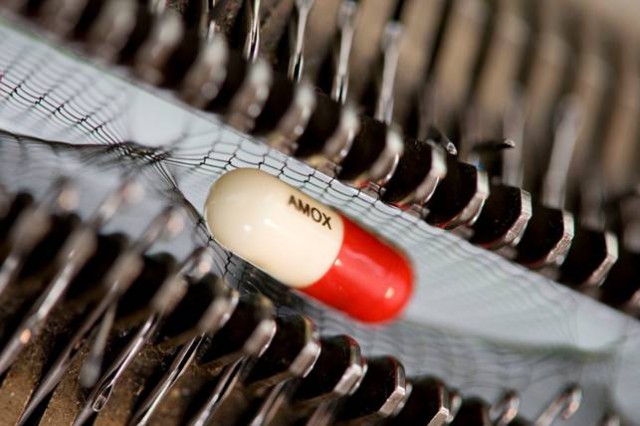 The 18th of November is European Antibiotics Awareness Day and the start of the American Get Smart About Antibiotics Week.
In the middle of the 20th century when antibiotics were first becoming available no one was in doubt about their incredible power to transform our lives. The original penicillin was so scarce it was collected from the urine of patients who had been treated with it in order that it could be reused for others. This is in stark contrast to today when we take for granted an endless supply of cheap and effective antibiotics. But things are changing and we should all be very concerned about the development of widespread antibiotic resistance.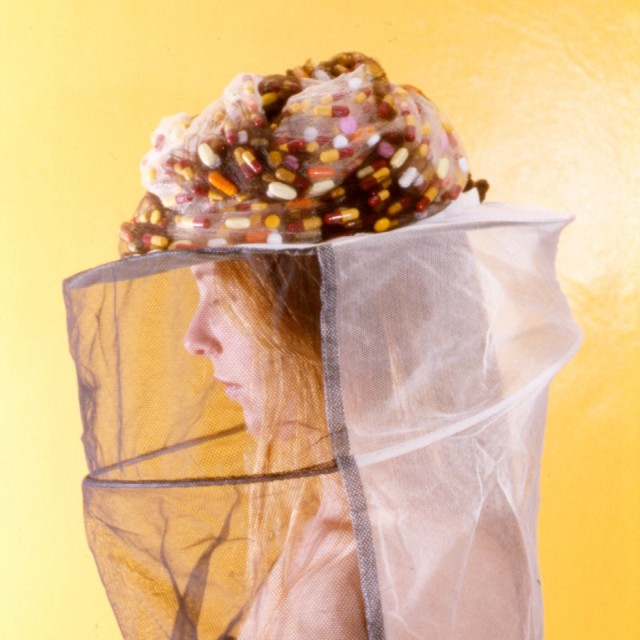 Not long after Susie Freeman and I started our Sciart collaboration we made two artworks, Beekeeper's Hat and Resistance, which featured antibiotics in common use at the end of the 20th century. These are all pills I continue to prescribe as a GP and the drug amoxicillin accounts for 70% of my antibiotic prescribing.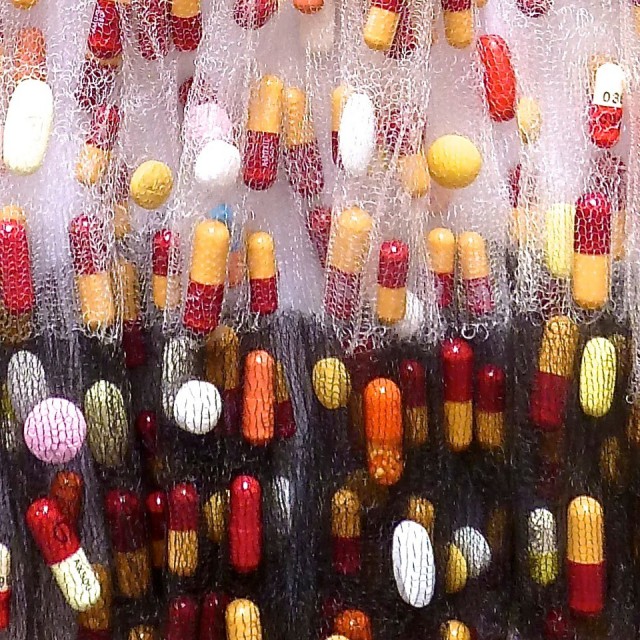 When I qualified in 1981 the problem of antibiotic resistance was already being talked about. We were taught to prescribe thoughtfully, to try and avoid giving antibiotics for minor viral illnesses and to encourage patients to complete their courses. After thirty years in practice I have tried but frequently failed to follow these rules. The problem is not that I don't know what to do. The problem is managing to do it within the risk averse and time poor culture of General Practice. By risk averse I mean that we worry more about missing a treatable illness in an individual patient, than by the unseen harm we may be doing by over-treating many viral or self-limiting conditions with antibiotics, allowing the development of resistant strains of bacteria as a result.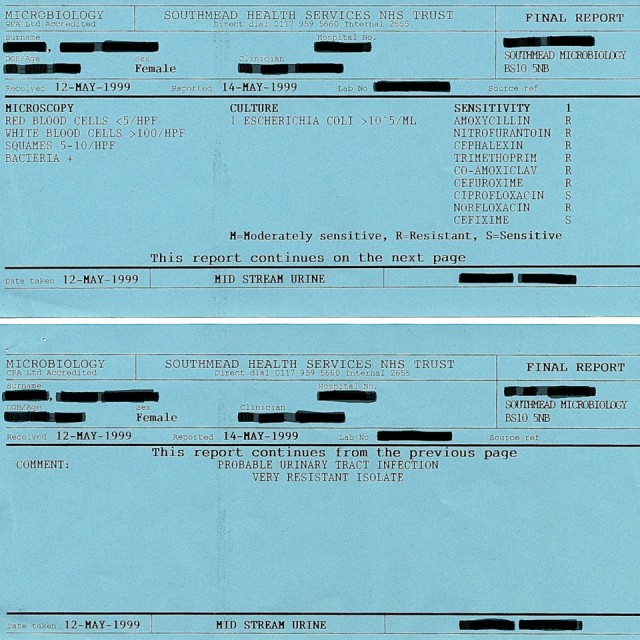 Pharmacopoeia often include this accompanying microbiology lab report in our exhibitions. It is a sample from a patient with a urine infection caused by an E.coli bacteria which is resistant to 7 of the 9 antibiotics it was tested against. The year was 1999 and since then antibiotic resistance has continued to increase.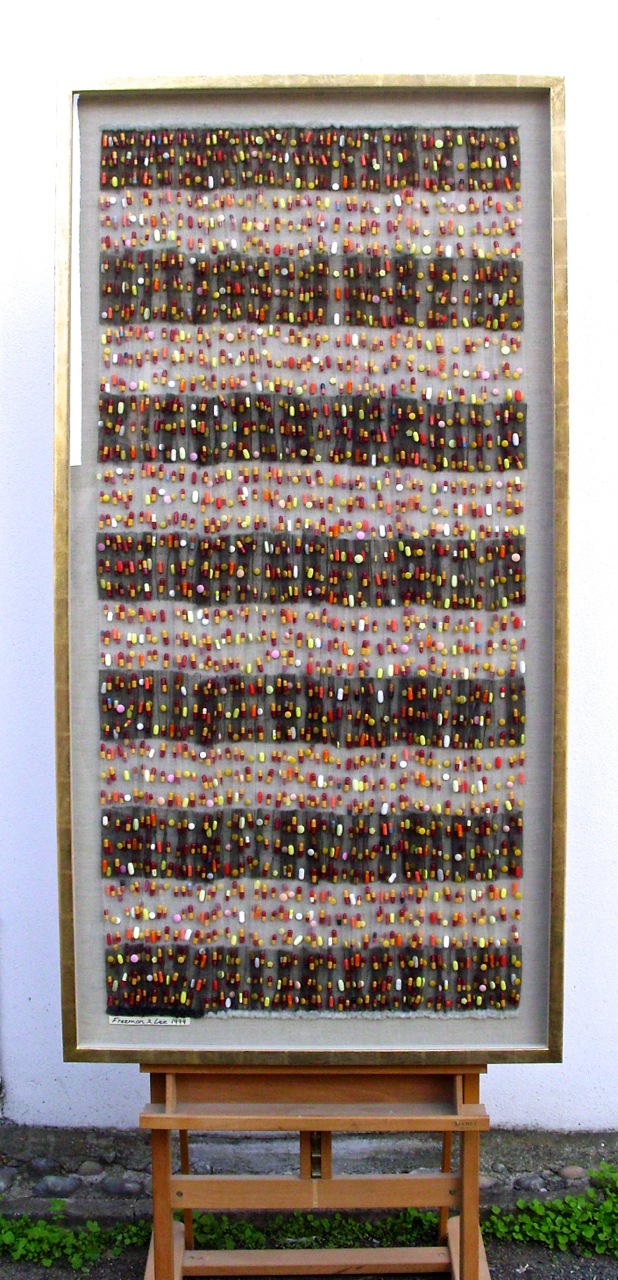 We were recently invited by Nesta to exhibit Resistance at The Royal Society as part of the launch of a £10 million Longitude Prize 2014. Susie had stitched the original 4 lengths of pill cloth on to a painter's canvas and The Rowley Gallery safely secured it in a stunning blood red box frame. Gilded in gold leaf, the jewel like quality of the medicines shines out. The aim of the Longitude Prize is to support the development of quick and reliable ways to test for bacterial infections in a doctor's surgery or at a patient's bedside. This would mean I would be able to prescribe antibiotics in the confident knowledge that they would be effective. More importantly it would stop me from prescribing them to treat viral infections.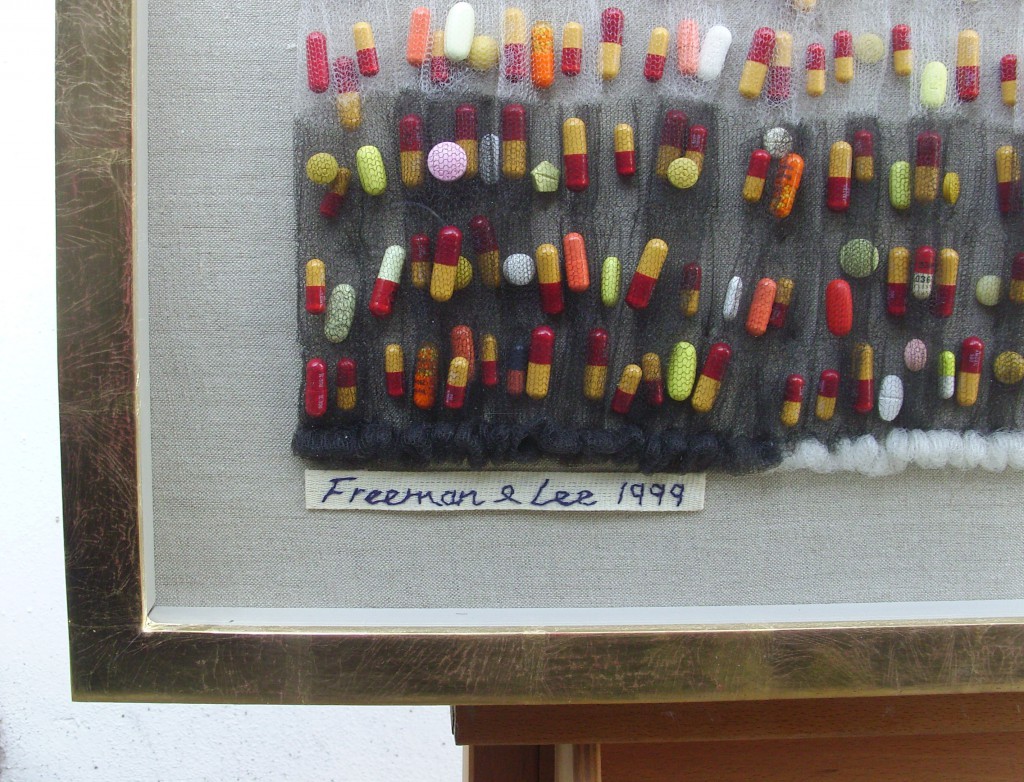 Susie Freeman / The Rowley Gallery