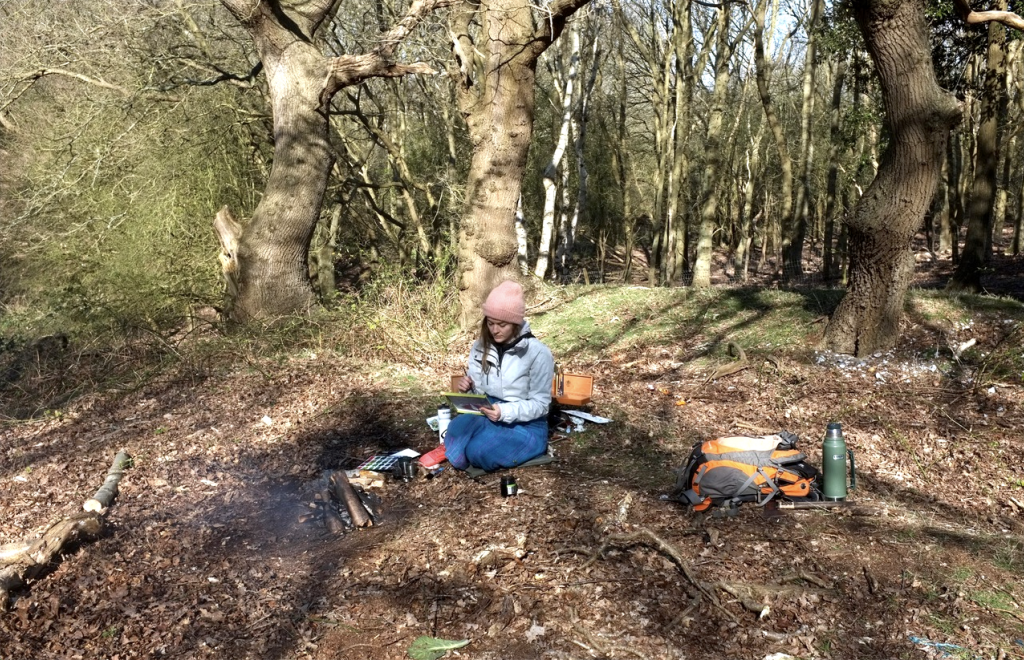 Over the last five years I have spent most of my time focused on painting forests around the world, often with the aim to highlight the destruction that is happening within them. It has taken me to some incredibly beautiful and majestic places, introduced me to plants and trees that I couldn't have imagined. However, one of the most surprising things I came back with after my first trip to Brazil in 2015 was how I then saw my home landscape through a completely new set of eyes. I suddenly noticed the curls in the leaves and twists in the branches everywhere, moving me to paint them. And although my work is still mainly focused on global deforestation I now regularly paint outside in my home landscape in Suffolk.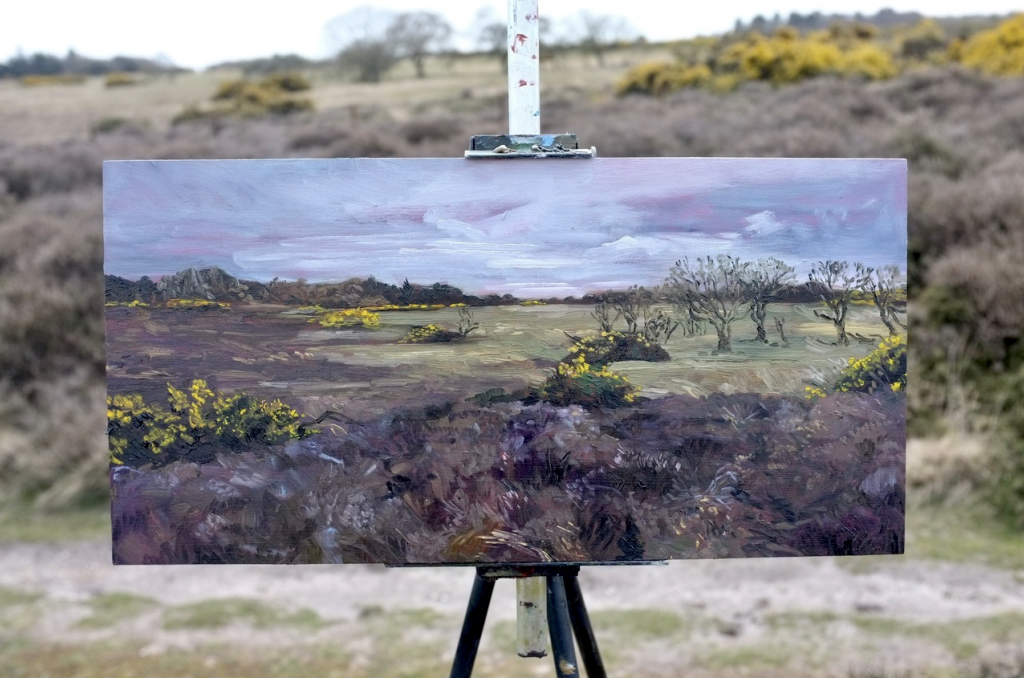 These particular paintings/drawings were all done since the beginning of lockdown in March and all within a very small radius of my house. I was unable to go to my studio and like so many, spent a lot of it walking and always with my sketchbook.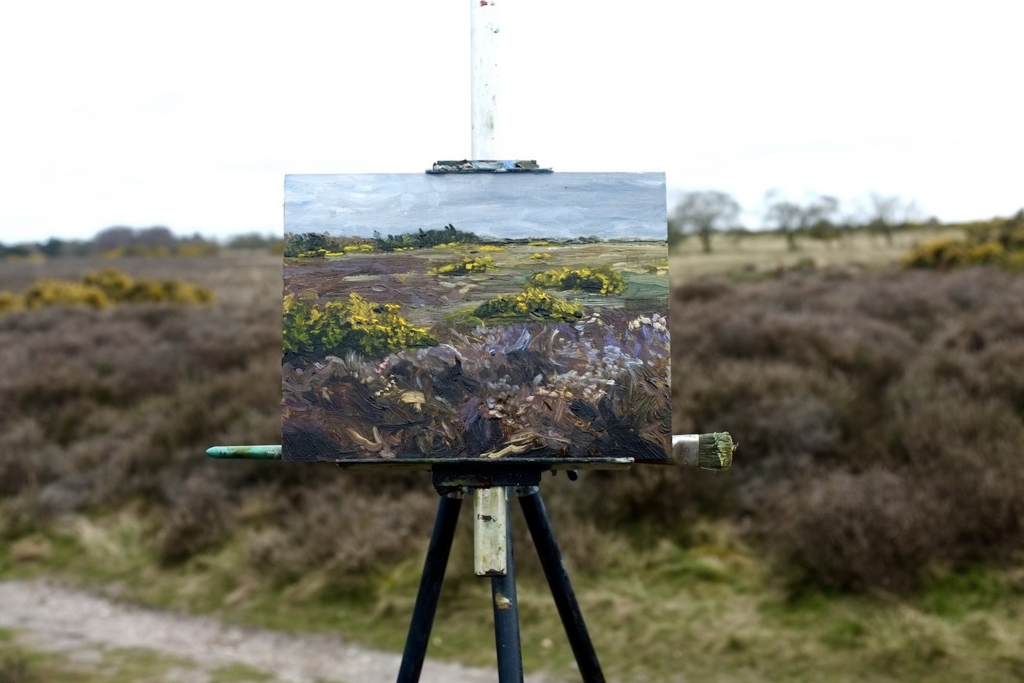 Although I work outside a lot I don't think I have ever been so acutely aware of the changes that go on with the seasons. The first painting I did was on Dunwich Heath on a freezing cold day, the trees still bare and the heather still brown. The last is of a woodland I spent a lot of time in as a child, a woodland in summer, trees bursting with leaves.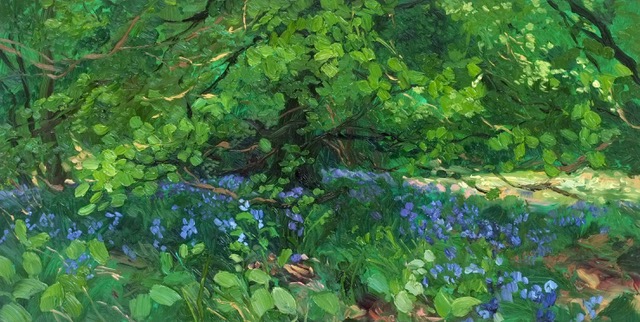 For me working from life is so important. There's this sense of immediacy that you just don't get when working in the studio. Especially when working on a freezing cold day or getting caught out in the rain, hands becoming numb, water droplets covering the picture that get pushed about with the oil paint, all making you spend less time caring about what it will look like and just getting the paint onto the canvas.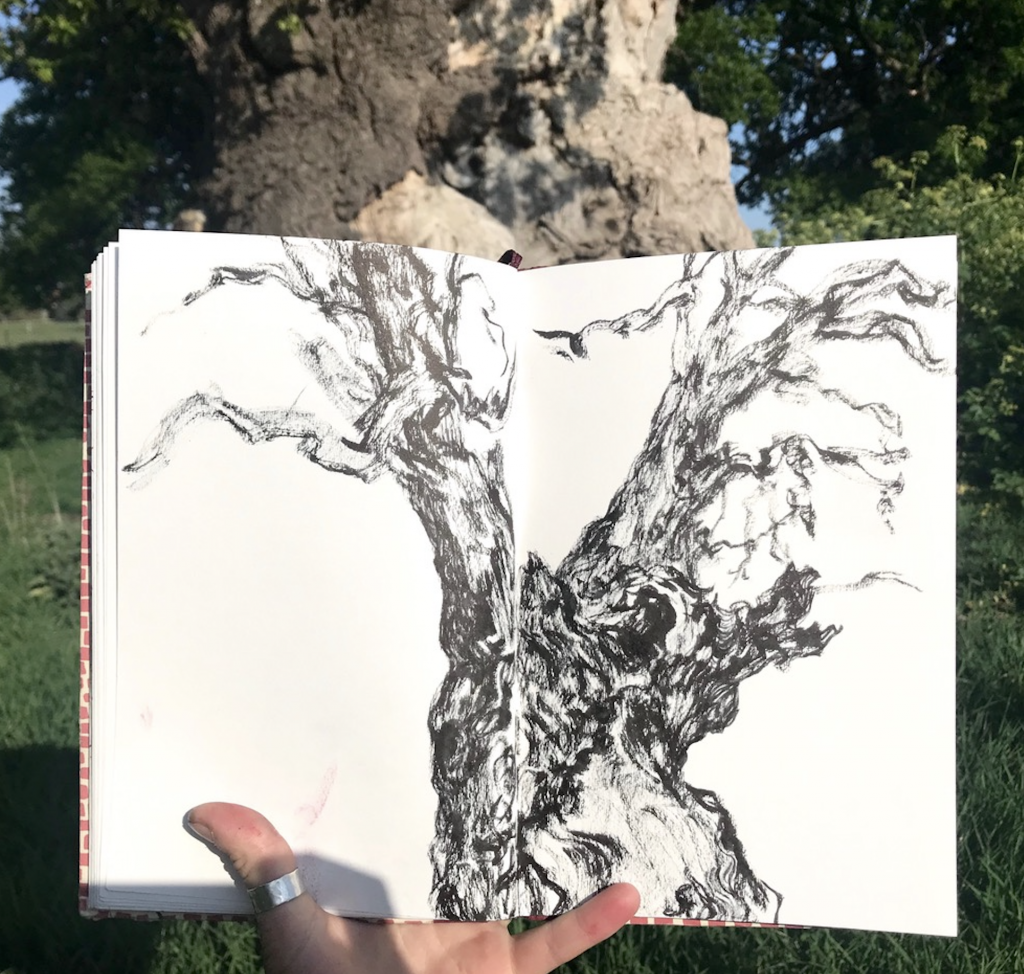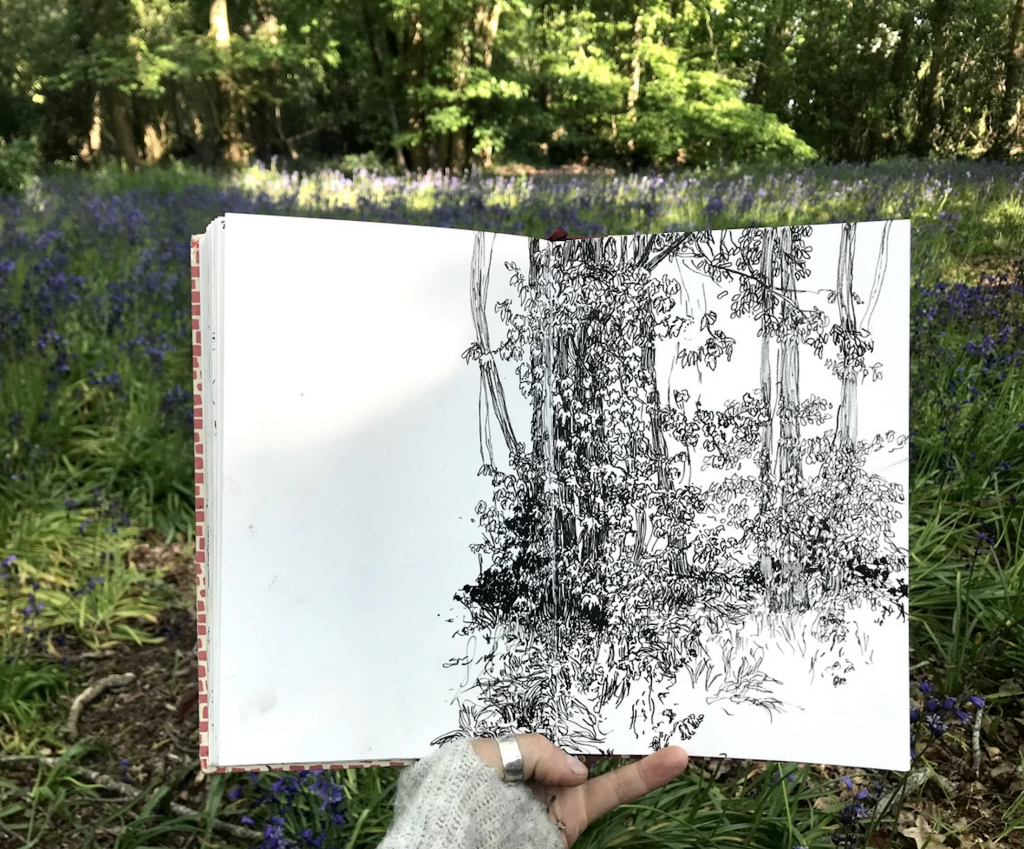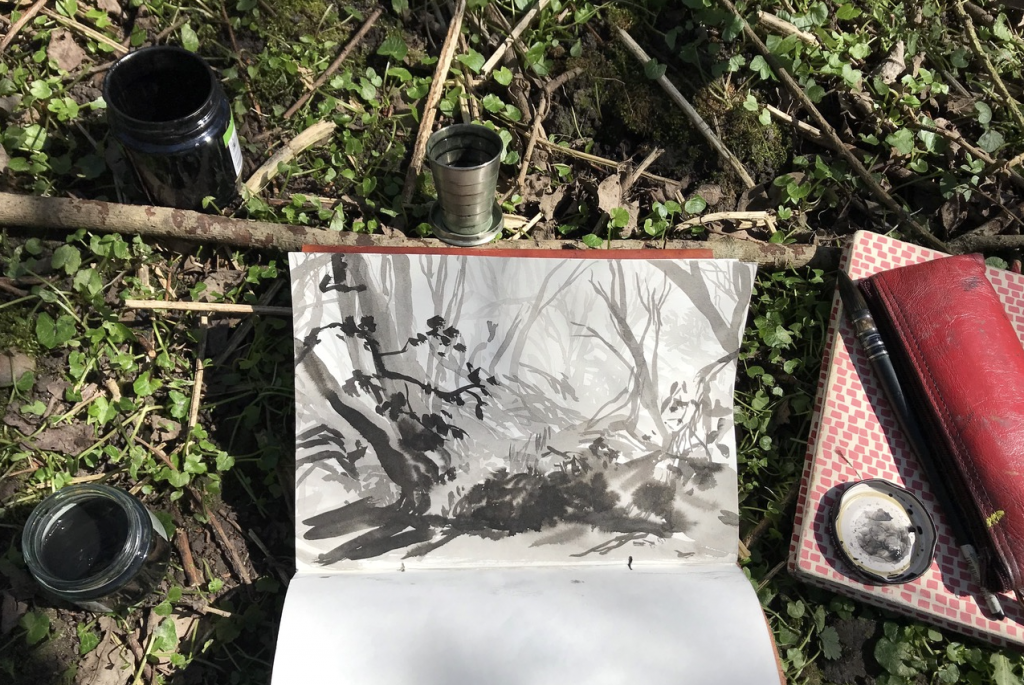 Looking at all these paintings in a group when I had finished them also made me appreciate how varied the landscapes in Suffolk really are. I think the limitations that came with lockdown made me work on things that I possibly wouldn't have taken the time to notice before. Strangely, staying much closer to home actually made me find new places and new pathways to walk down, that even after years of living here I had still never discovered.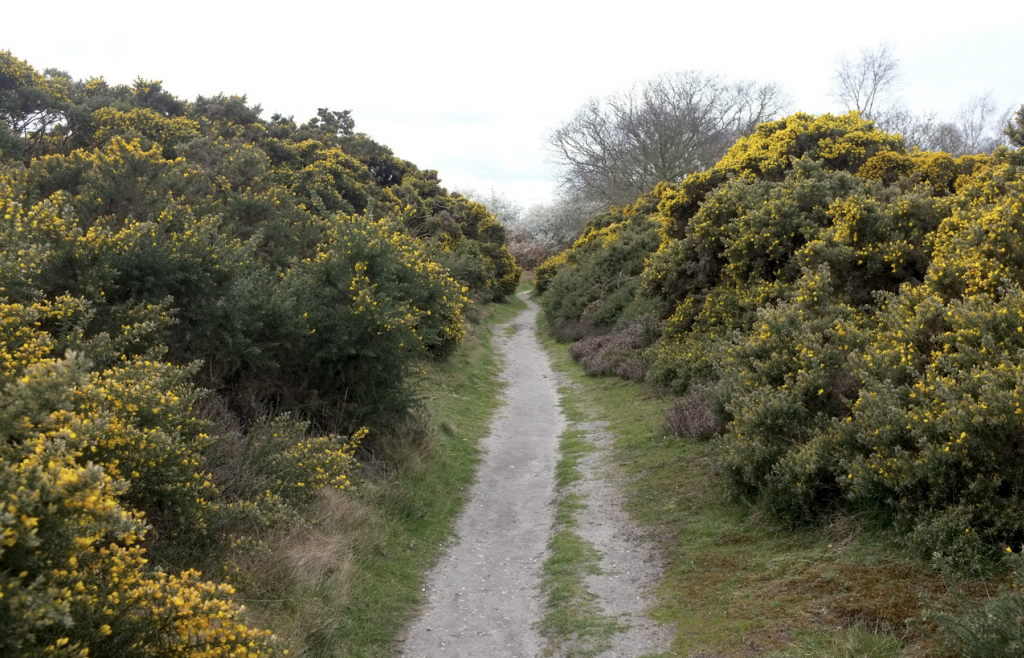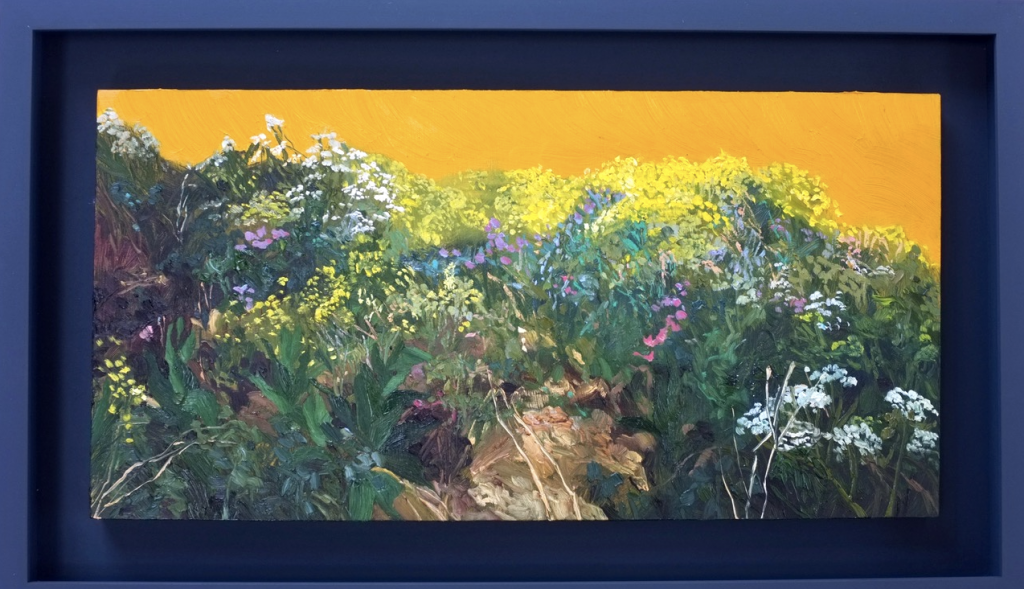 ※
※
※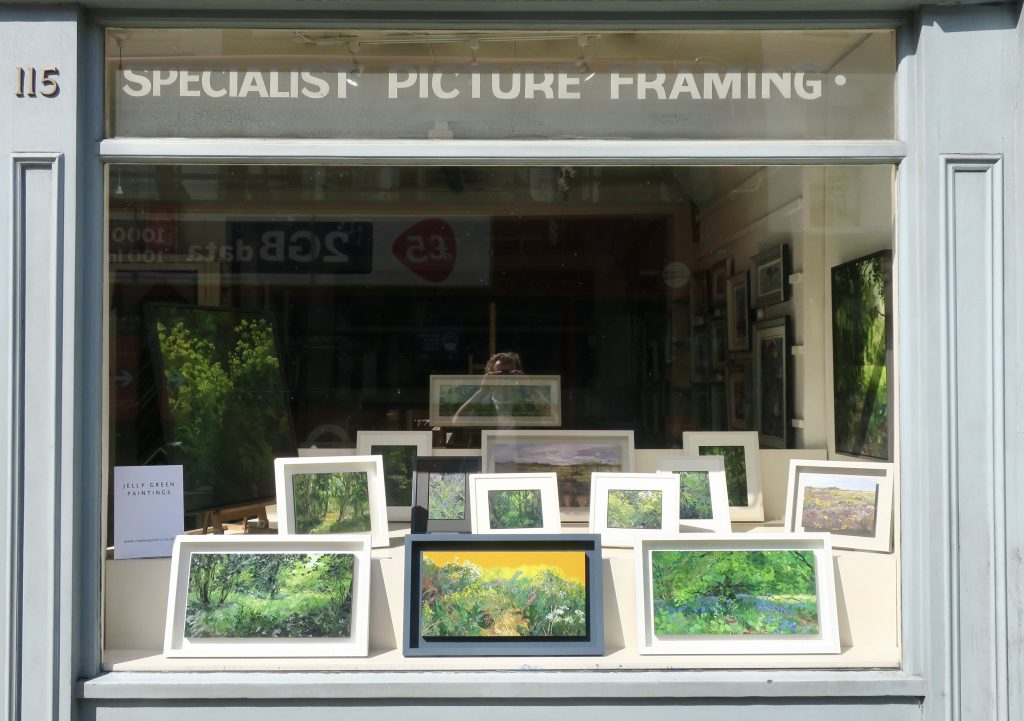 Jelly's lockdown paintings can be seen in the the window of the Rowley Gallery throughout August and September. They are an intense and surprising examination of her own everyday home territory.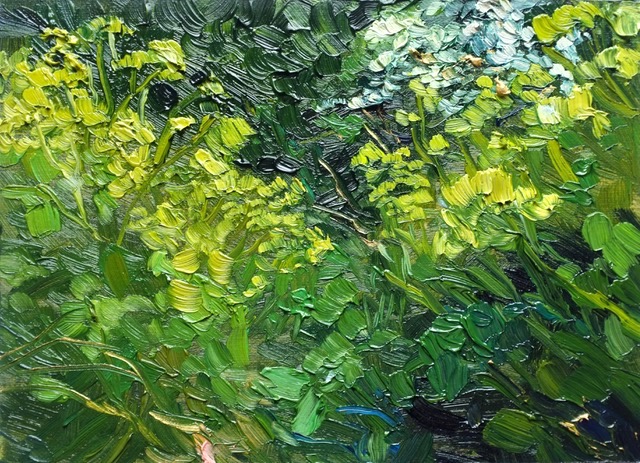 Darsham Ditch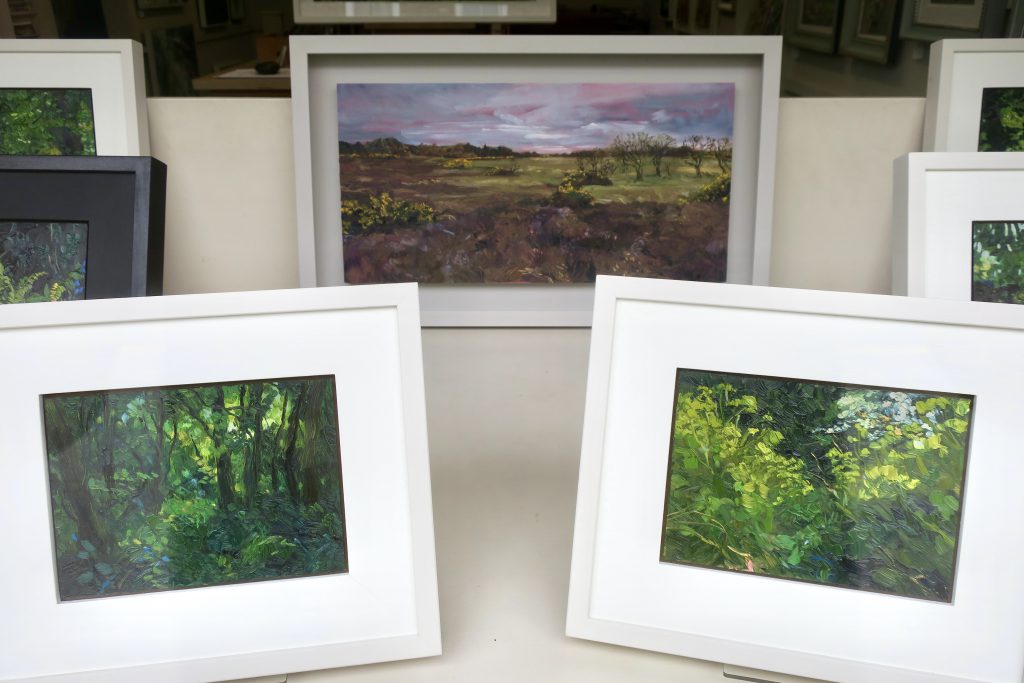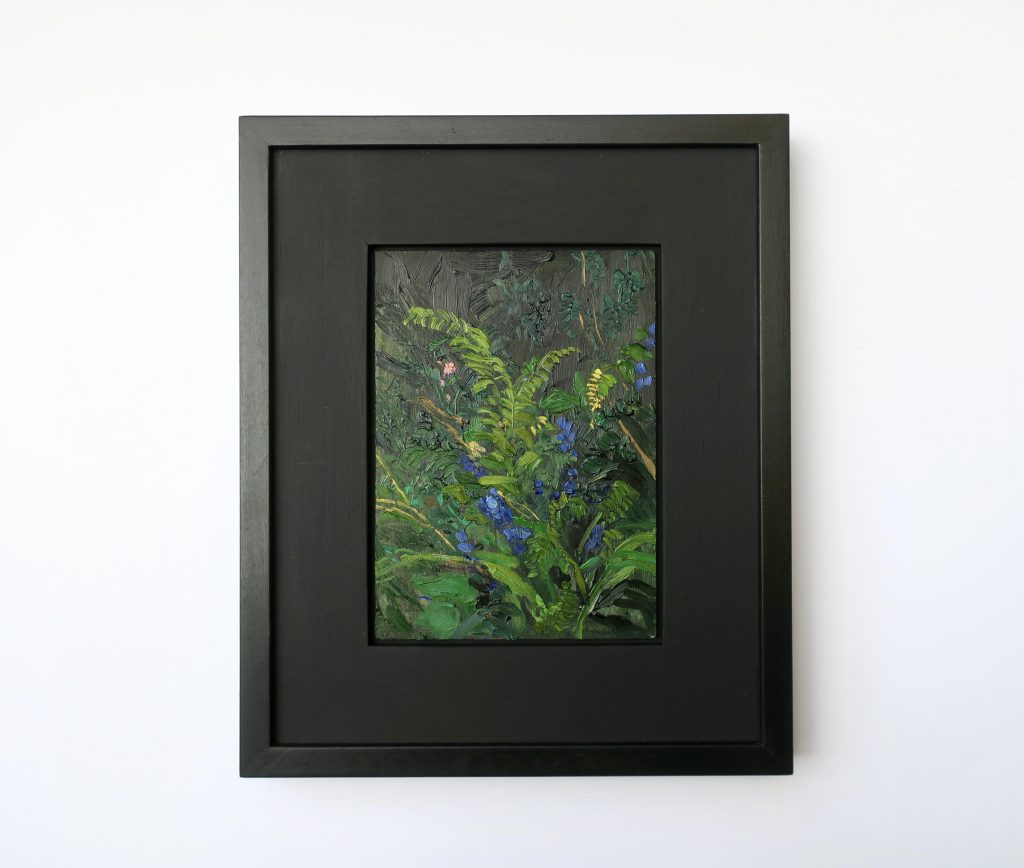 Bluebell Ditch
Darsham Marshes – Lockdown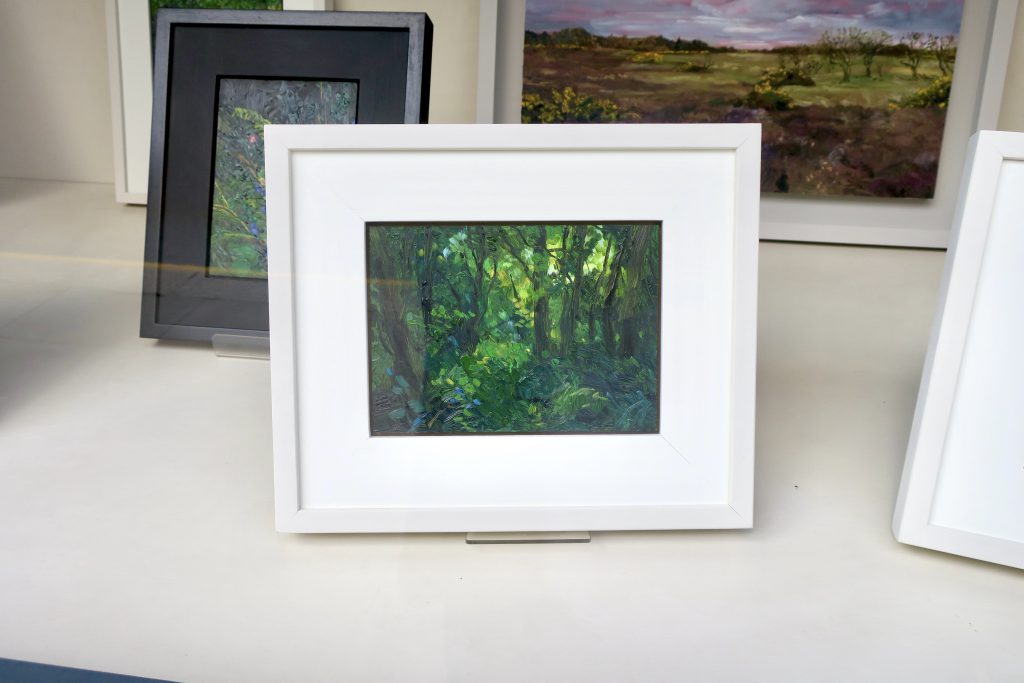 Summer Woodland – Dallinghoo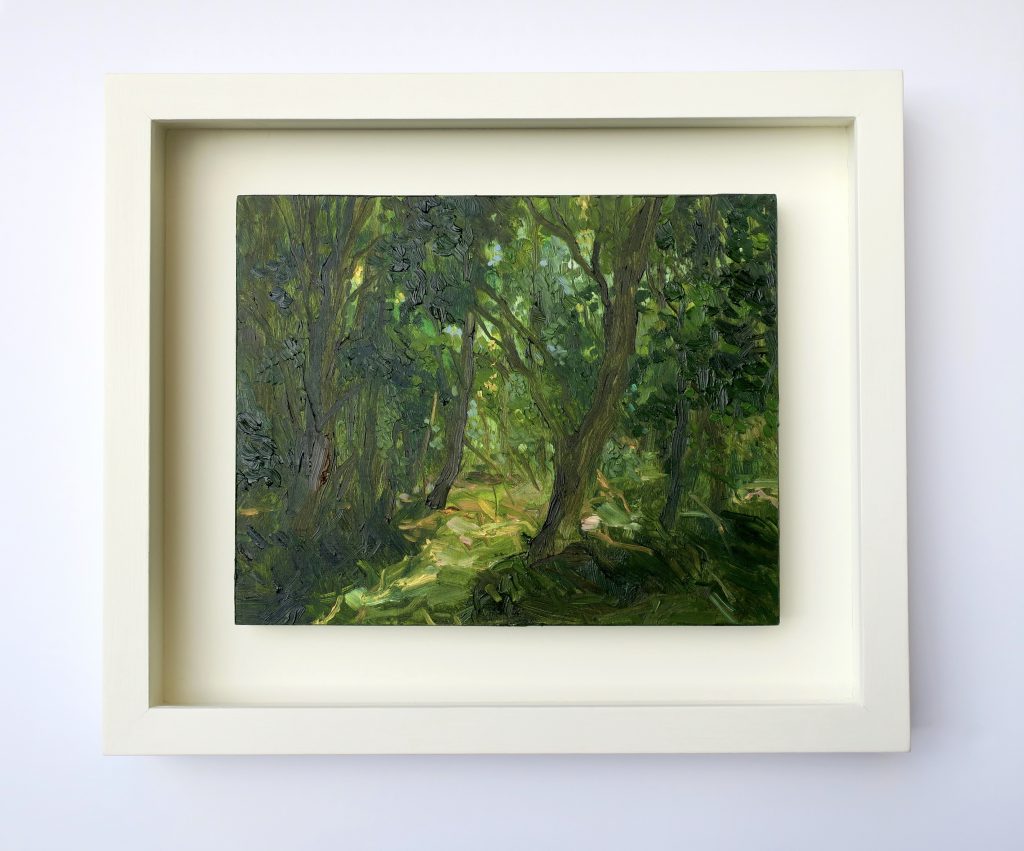 Summer Woodland – Dunwich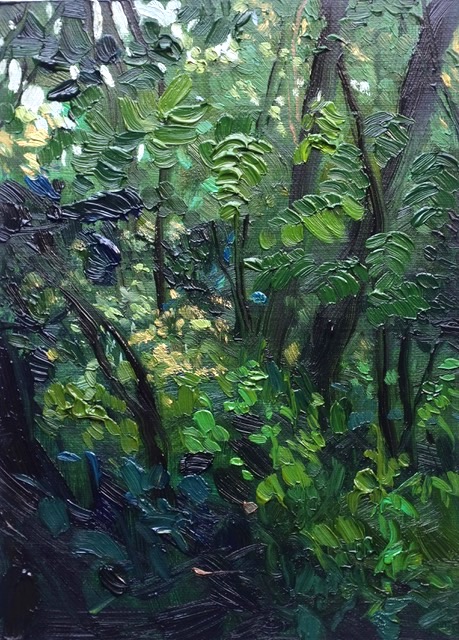 Summer Woodland – Dallinghoo III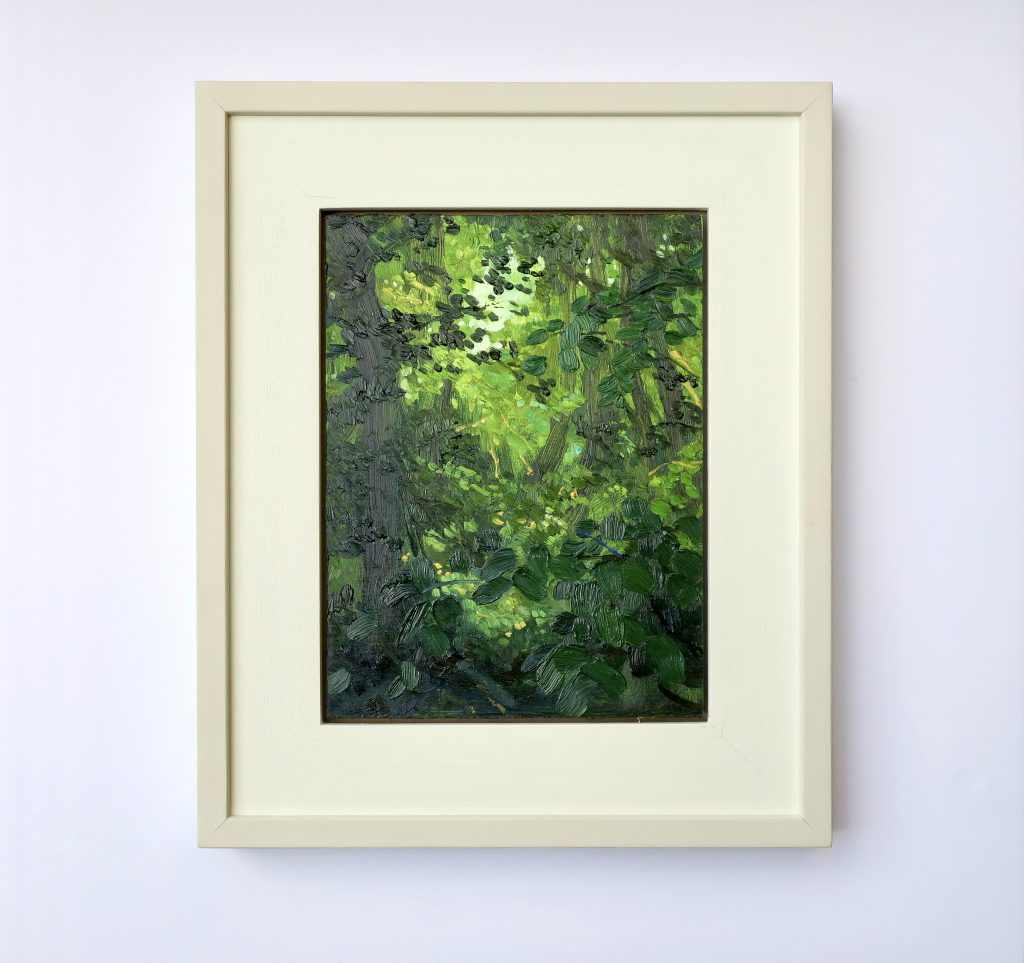 Summer Woodland – Dallinghoo V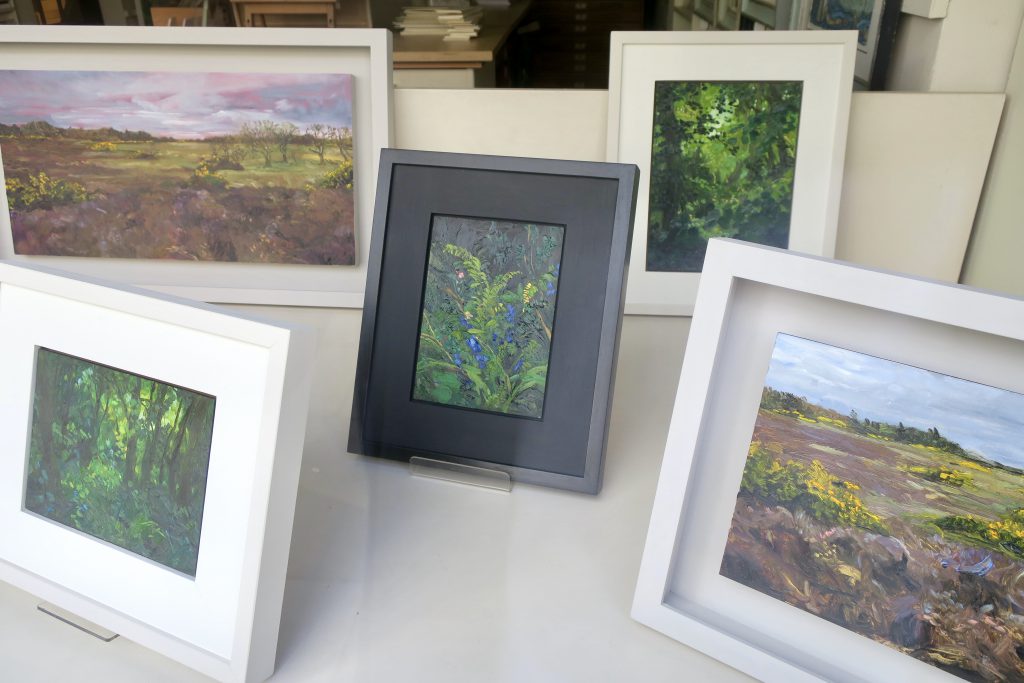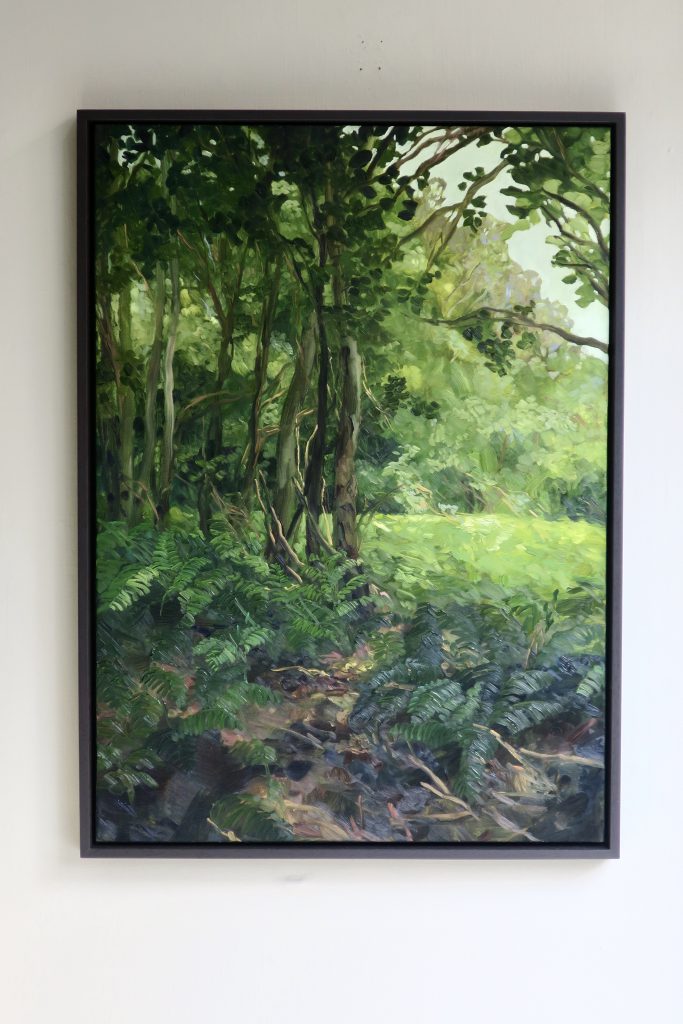 Westleton Woods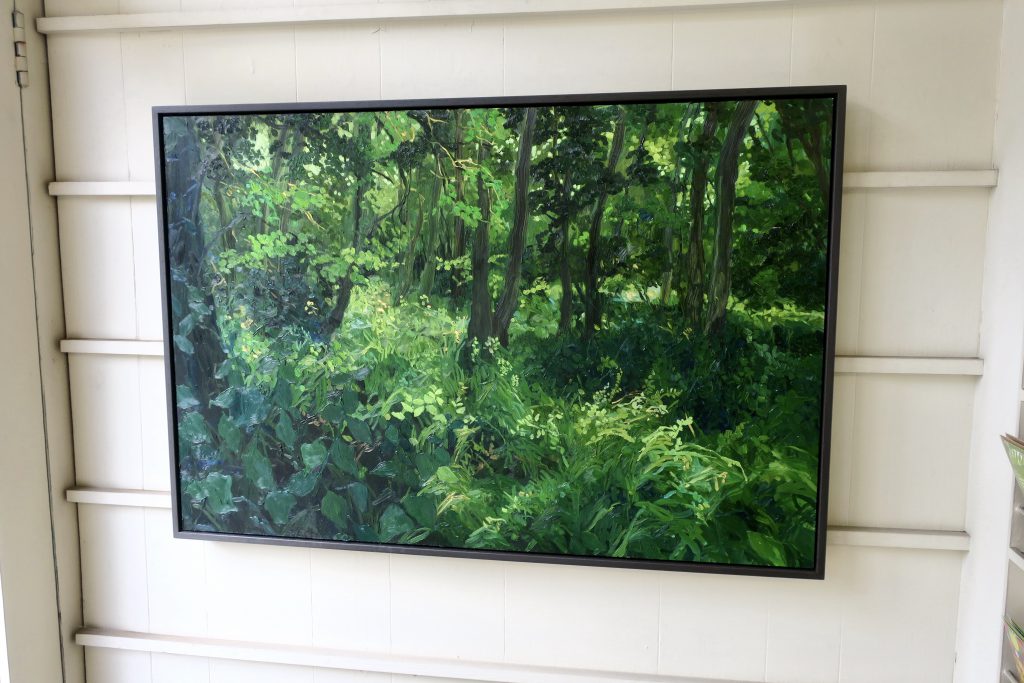 Summer Woodland – Dallinghoo VII
※
Jelly Green / The Rowley Gallery