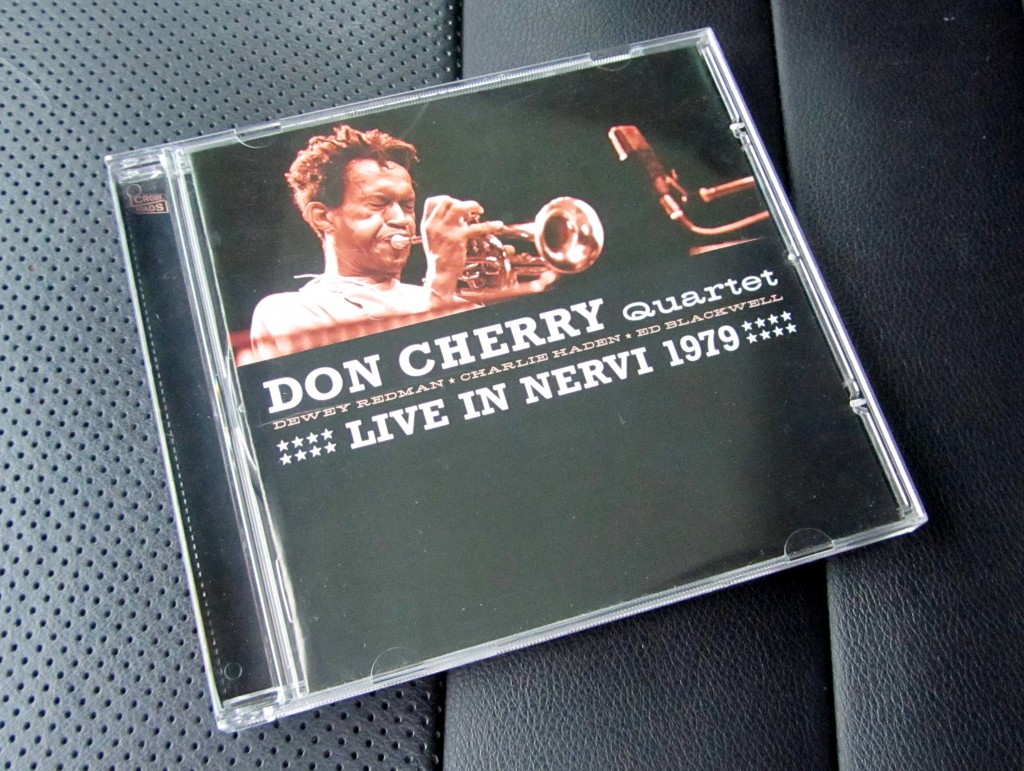 Happy House: Don Cherry, Dewey Redman, Charlie Haden, Ed Blackwell
When we drove to Italy last summer I thought our journey should have an Italian soundtrack, so I loaded the car with all the Italian music I could find. It was a mixed bag, some of it dubiously Italian. There was Louis Prima's Just A Gigolo; a Christmas album of Vivaldi, Corelli and Scarlatti; Monteverdi's Vespers with Jordi Savall; Stefano Scodanibbio's Reinventions; the soundtrack album from La Grande Bellezza; Mike Westbrook's Rossini; Spaccanapoli, Lost Souls; Ernst Reiseger + Tenore e Cuncordu de Orosei, Colla Voche; Orchestra Jazz Siciliana Plays The Music Of Carla Bley.
But unfortunately none of it was road trip music. Don Cherry Quartet Live In Nervi 1979 was the best. Not really Italian music but recorded there. This quartet were also known as Old And New Dreams. They'd all previously played alongside Ornette Coleman and together they reinterpreted his music. Happy House is one of their best and it kept us on the right track.