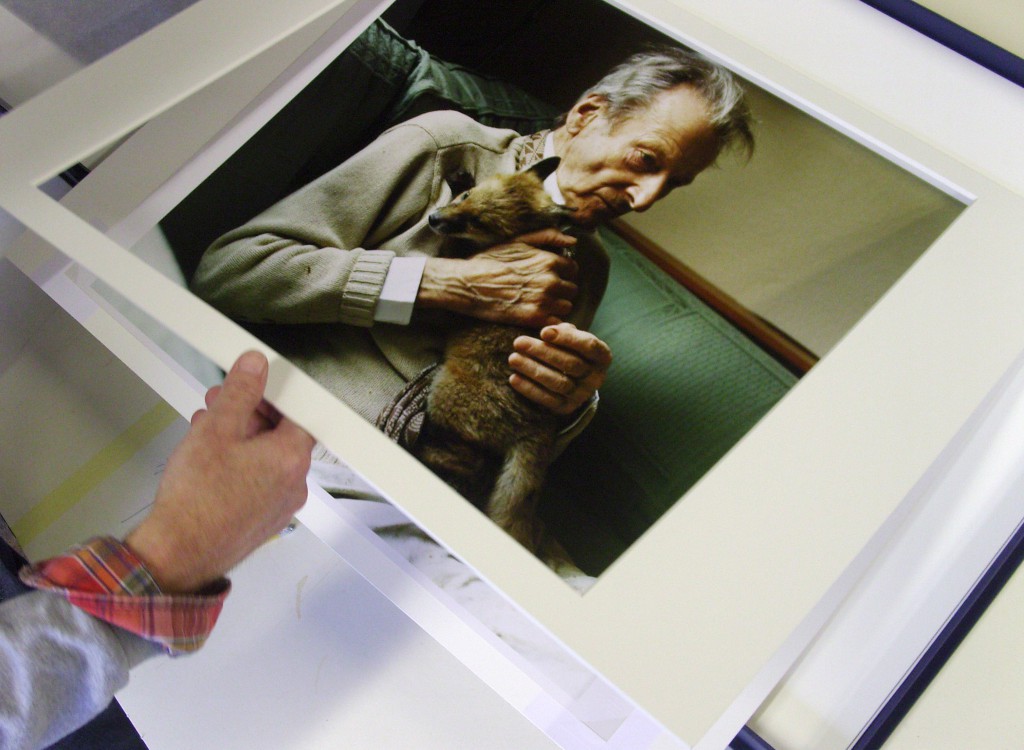 We were asked to frame a boxed set of 10 photographs – Freud At Work by David Dawson – mounted and glazed in simple oak frames.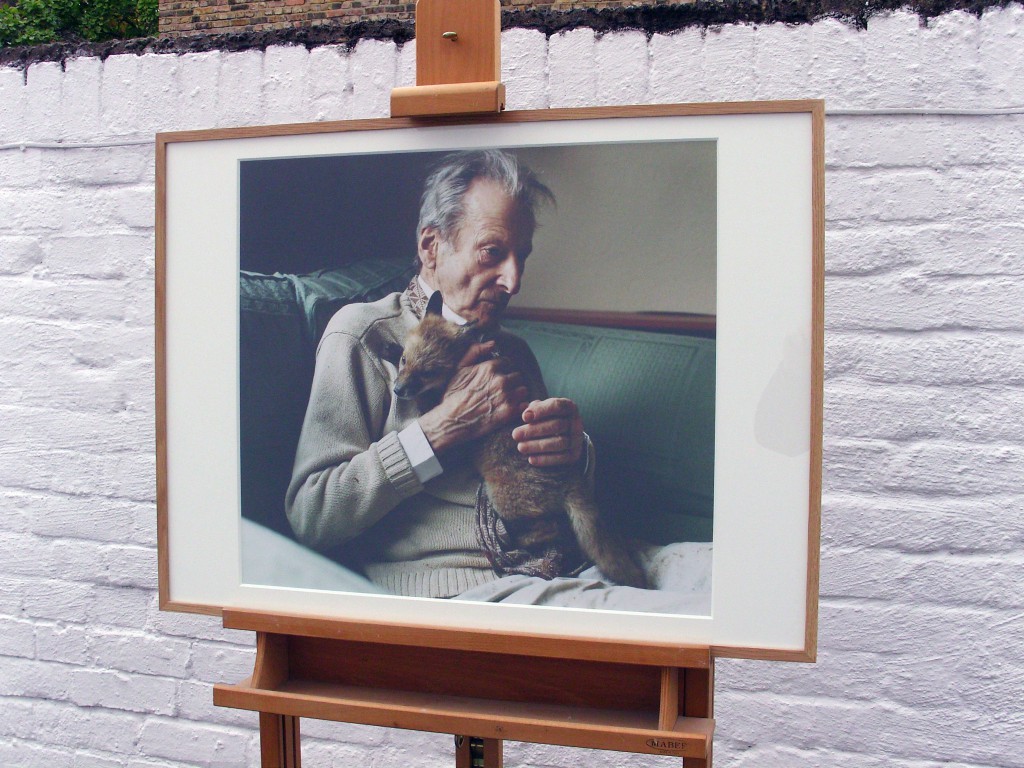 It was good to see Lucian Freud again. We've missed those chance encounters in the newsagent's or seeing him on the street.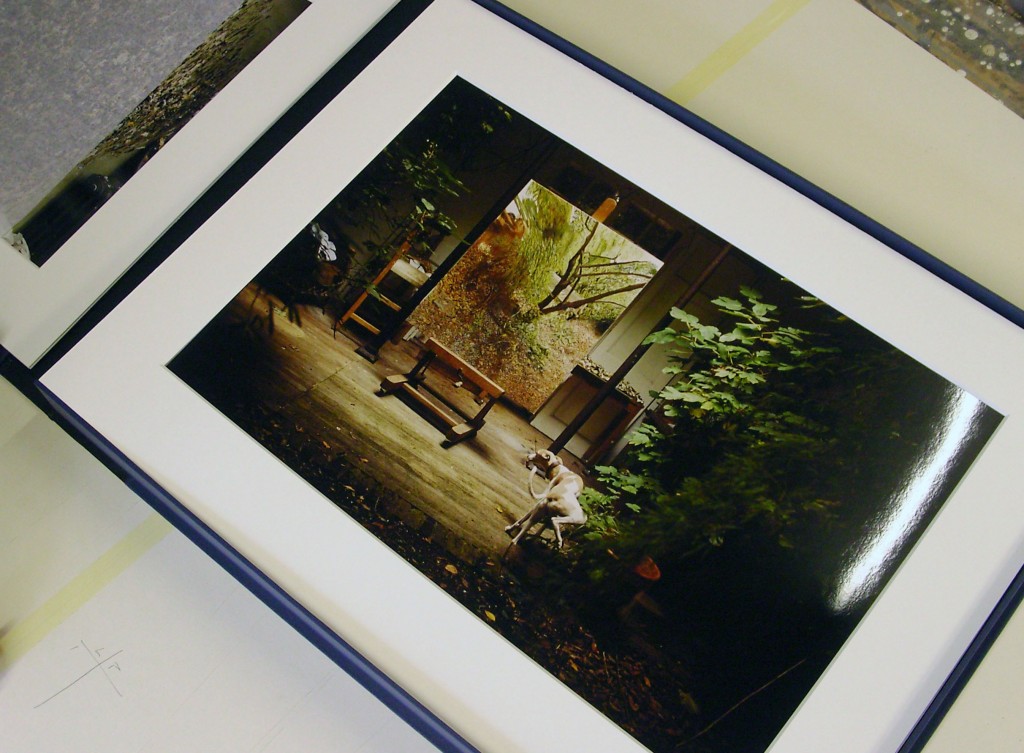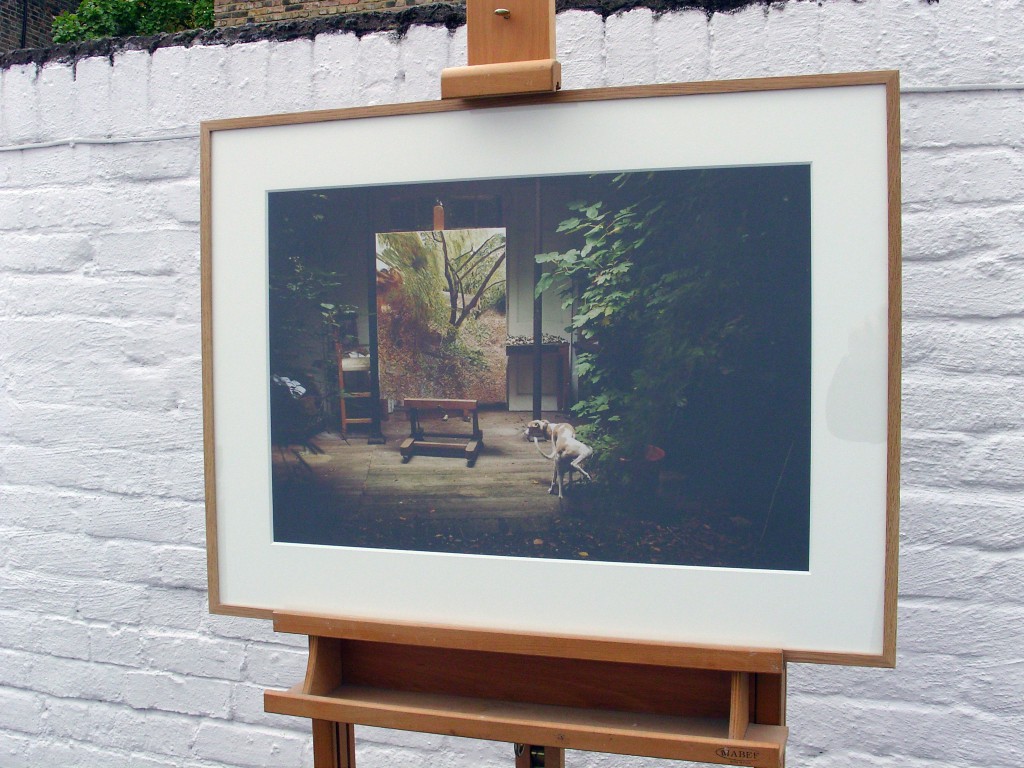 David Dawson took these photographs during his time as Freud's studio assistant. He would often walk Eli the whippet, seen here cocking his leg against a potted fig tree.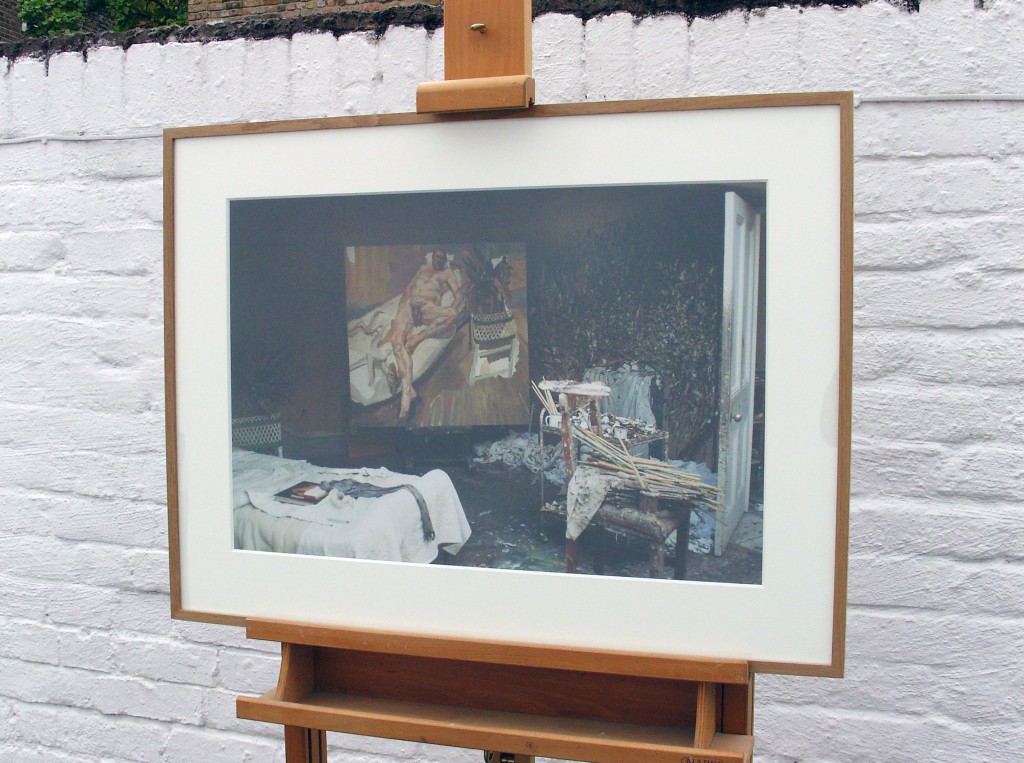 Dawson was also perhaps Freud's most regular model. In the painting in this photograph he appears alongside Eli. The book on the bed is a monograph on Goya.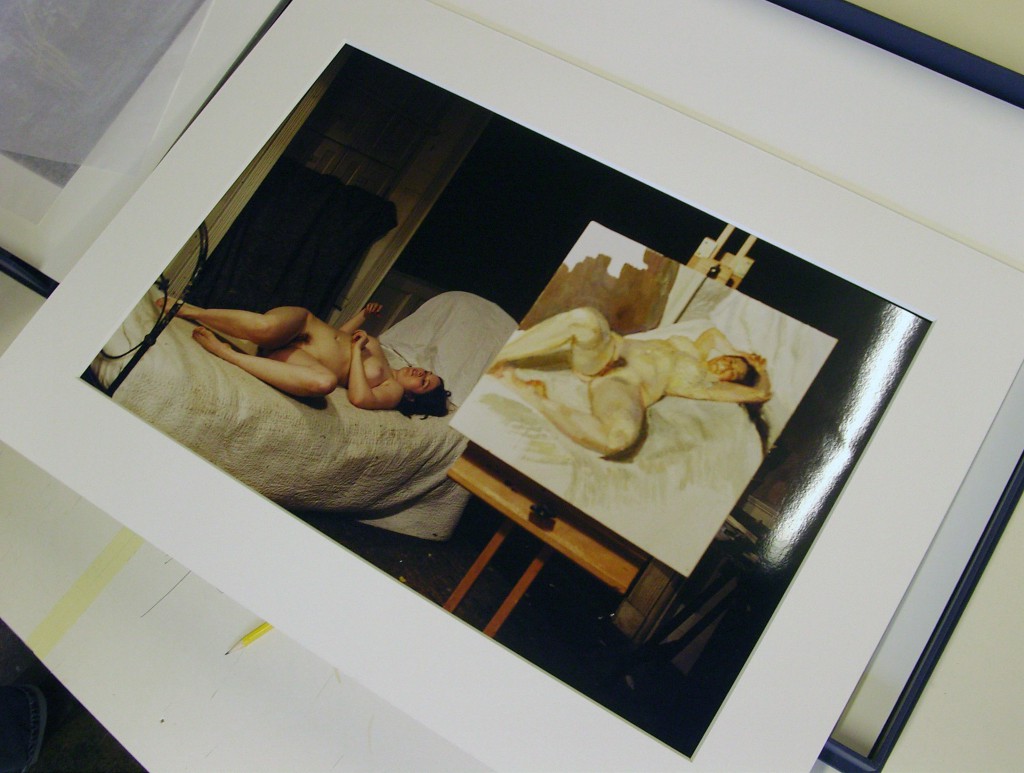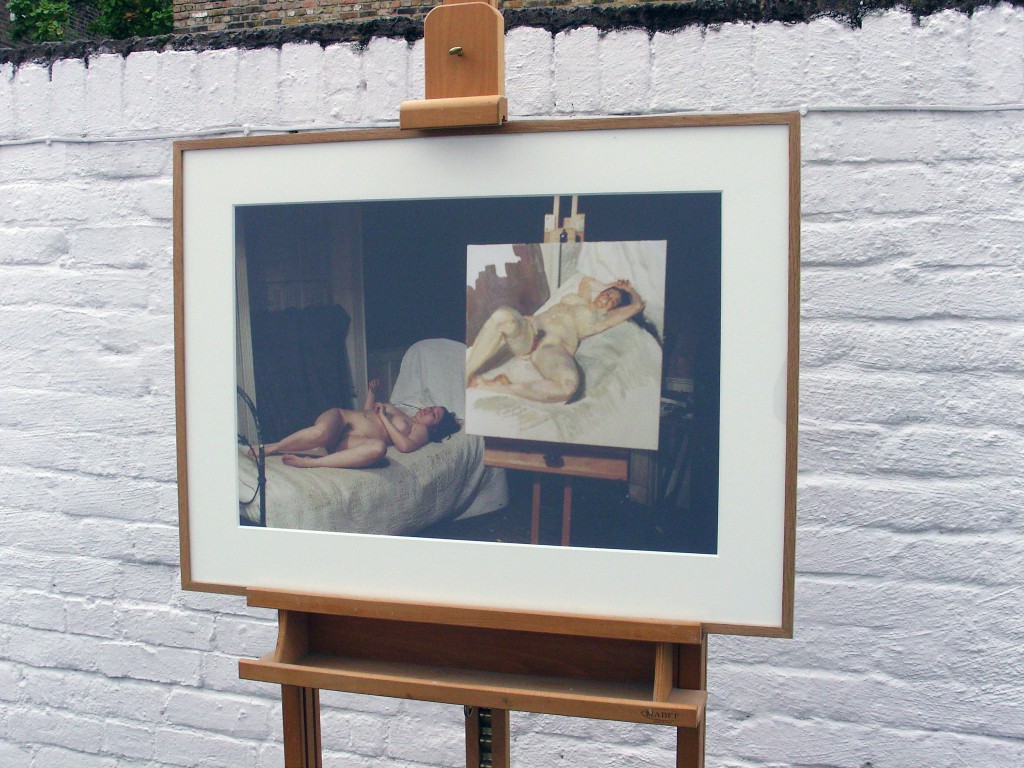 The framed photographs are displayed here on a studio easel found on the street outside Freud's house in 1998. It was broken and discarded, left out for the dustmen. We took it in and restored it. There's a nice symmetry in reuniting it with its former owner's pictures.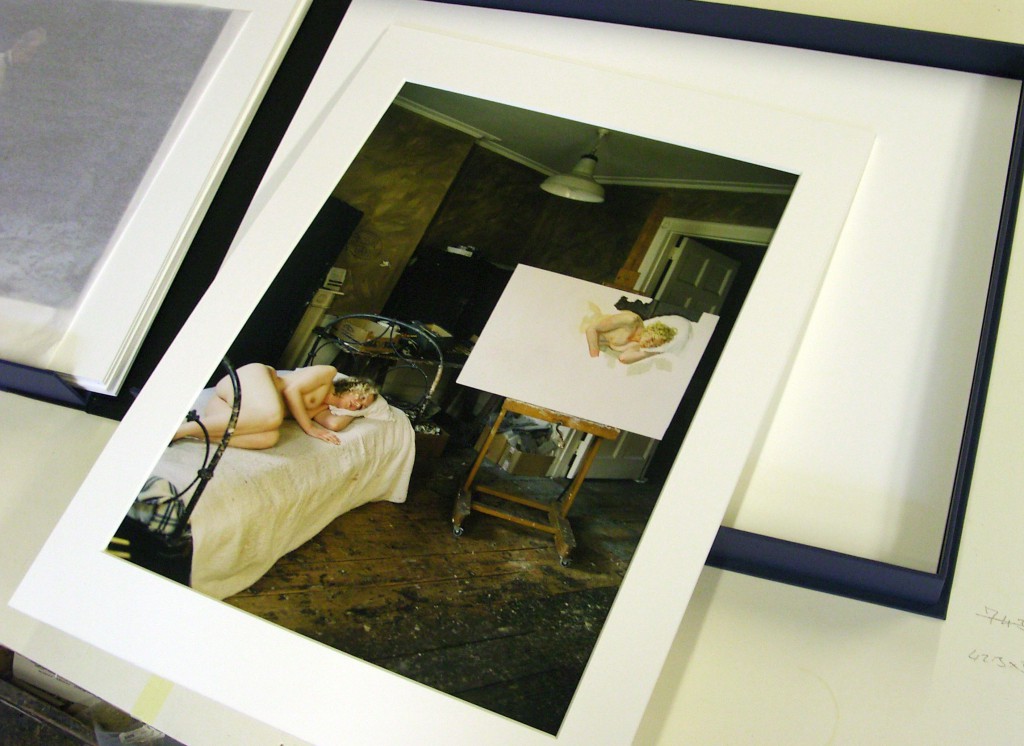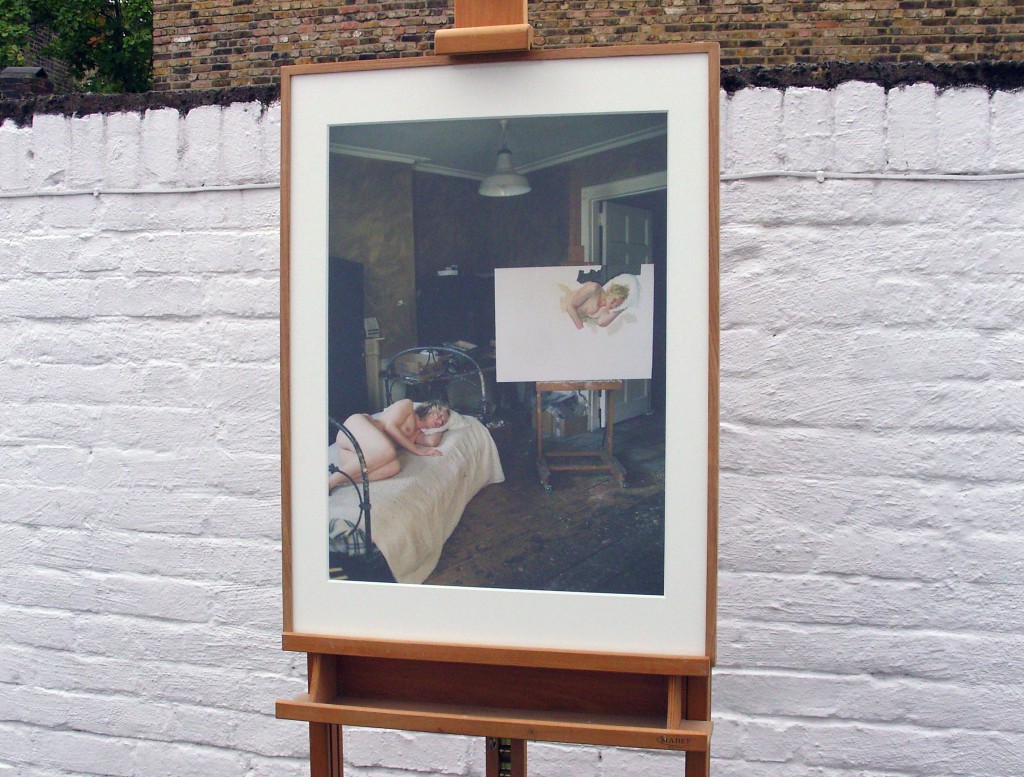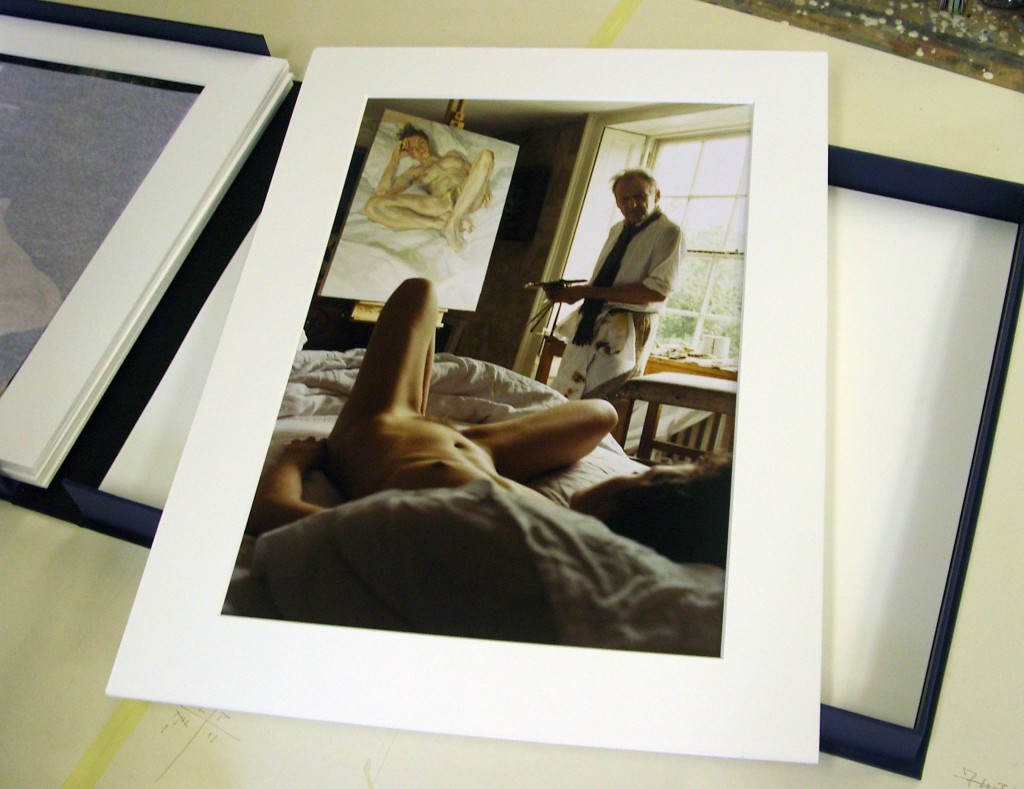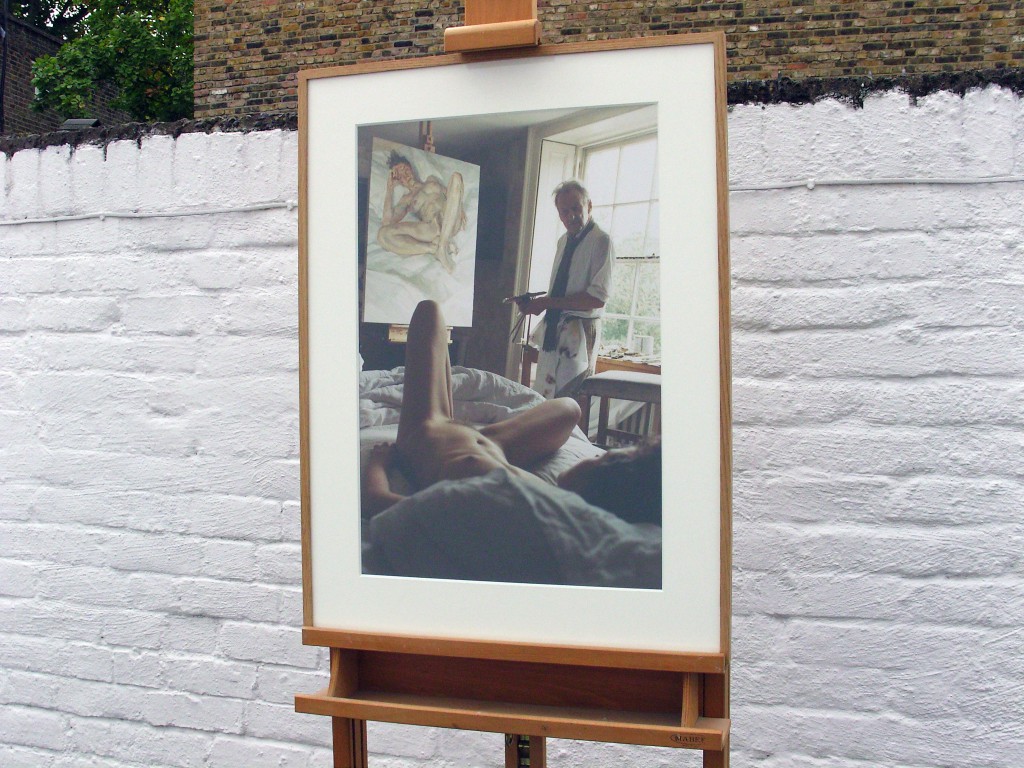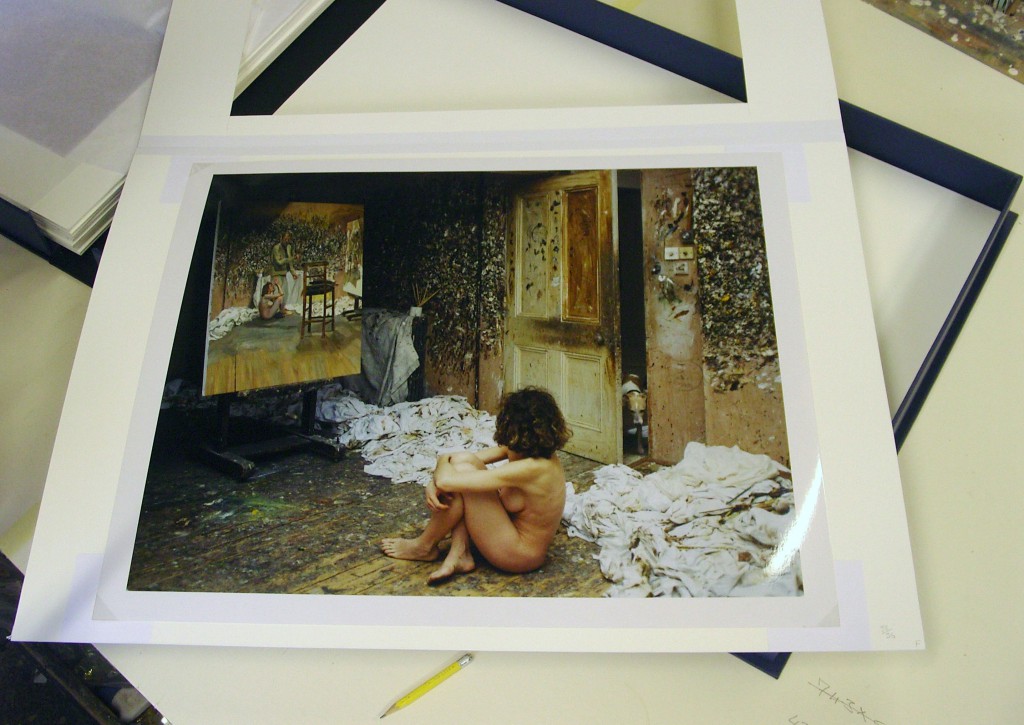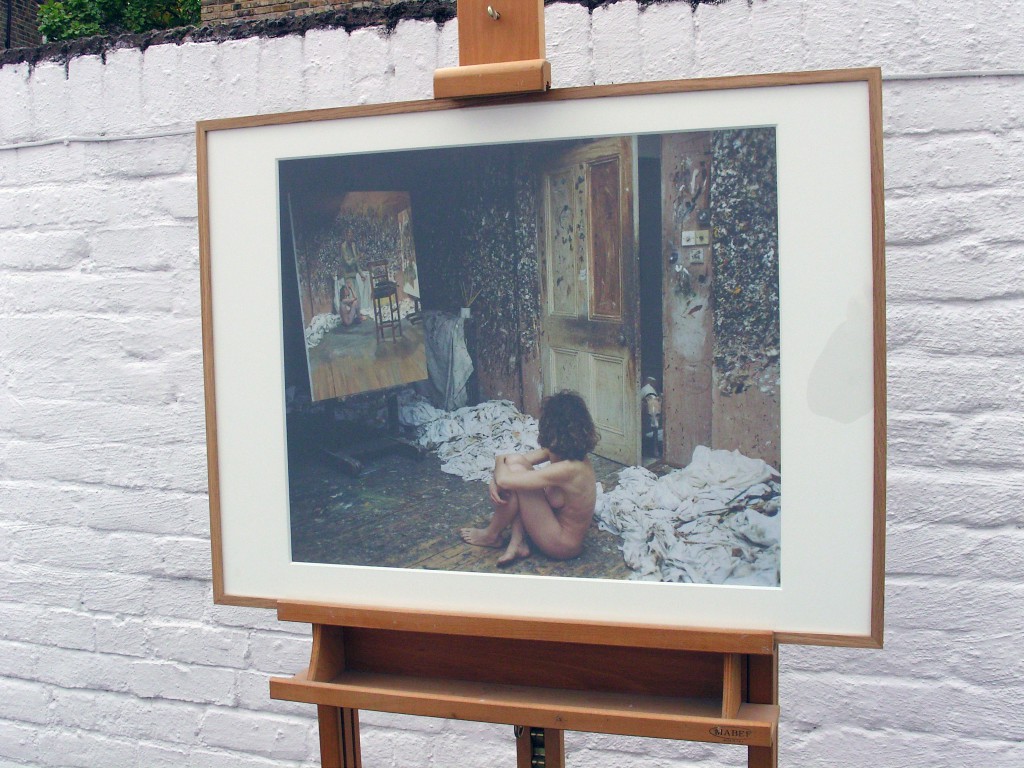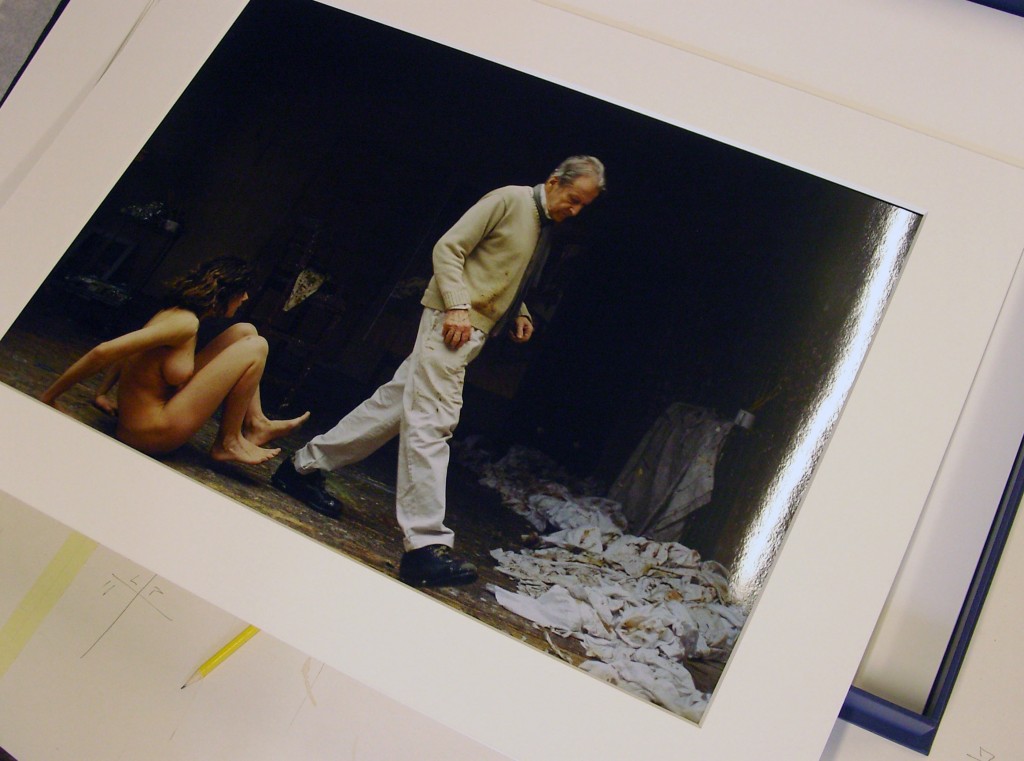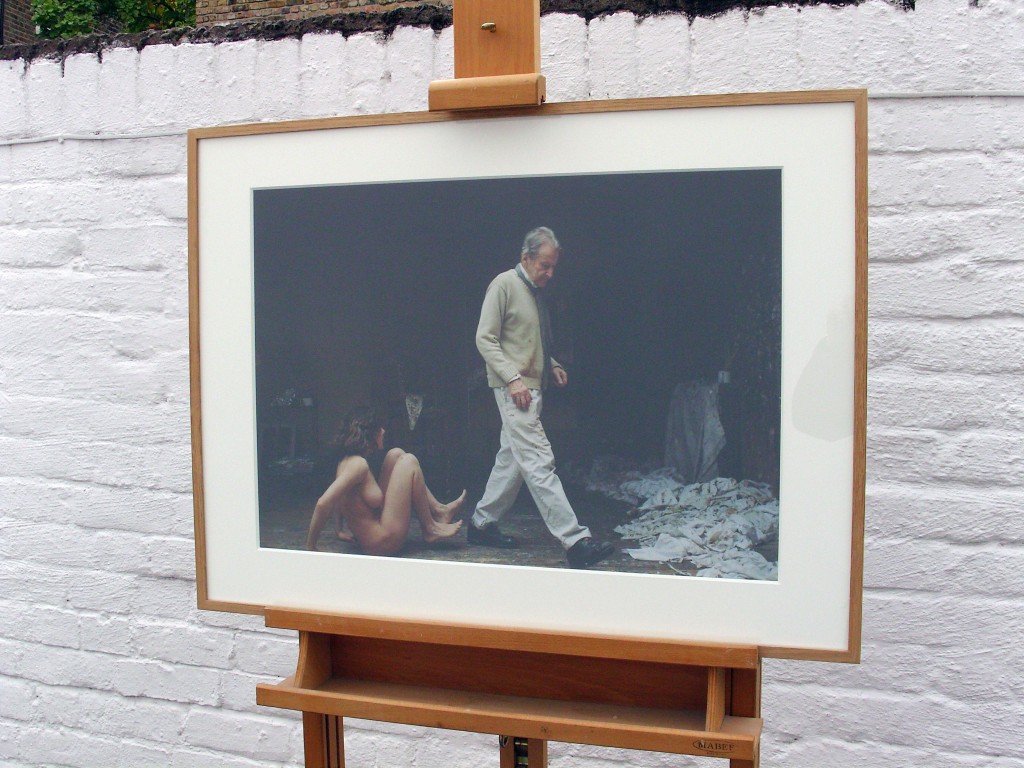 Nice also to discover that Lucian Freud was a fellow Camper shoe wearer! They're especially good for avoiding treading on the toes of models.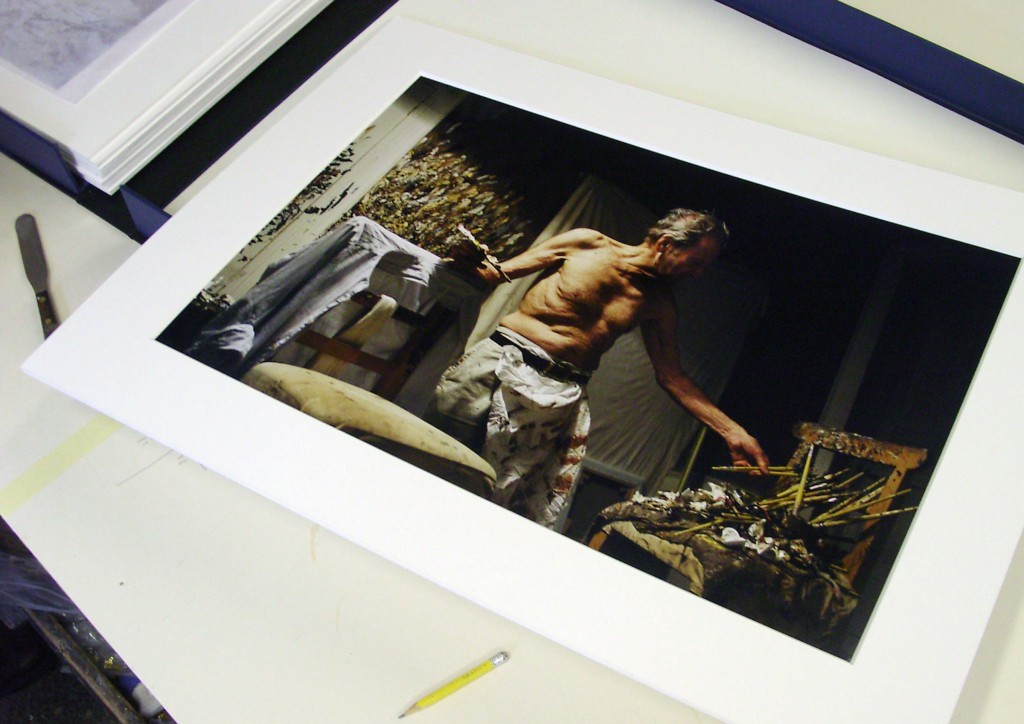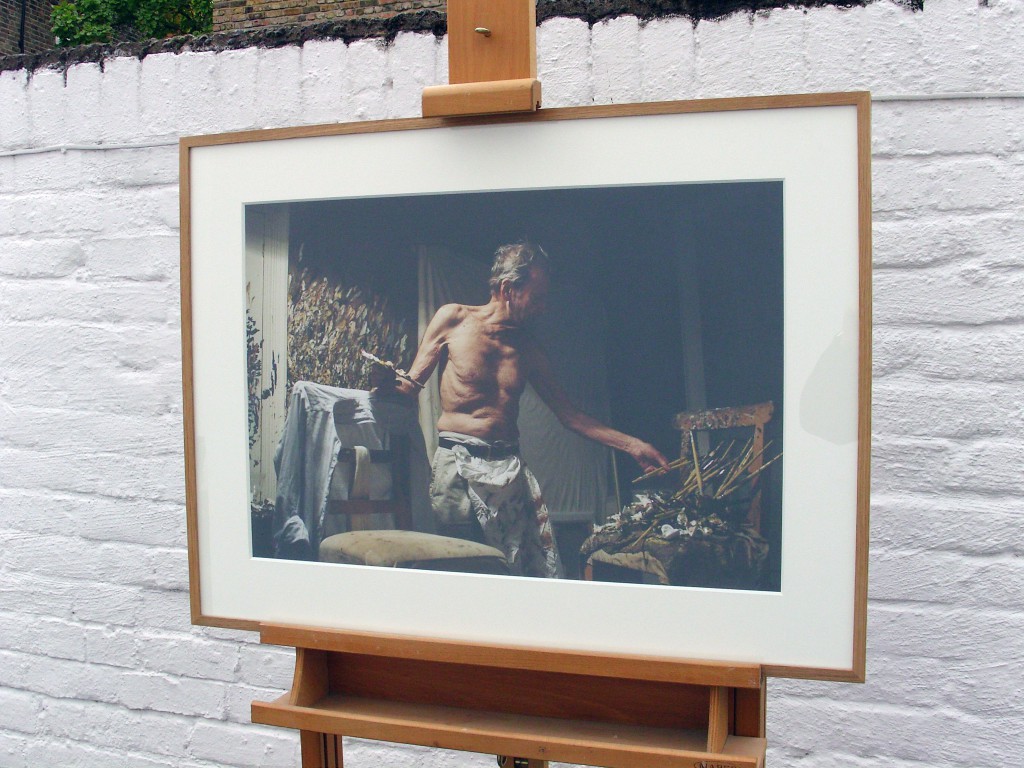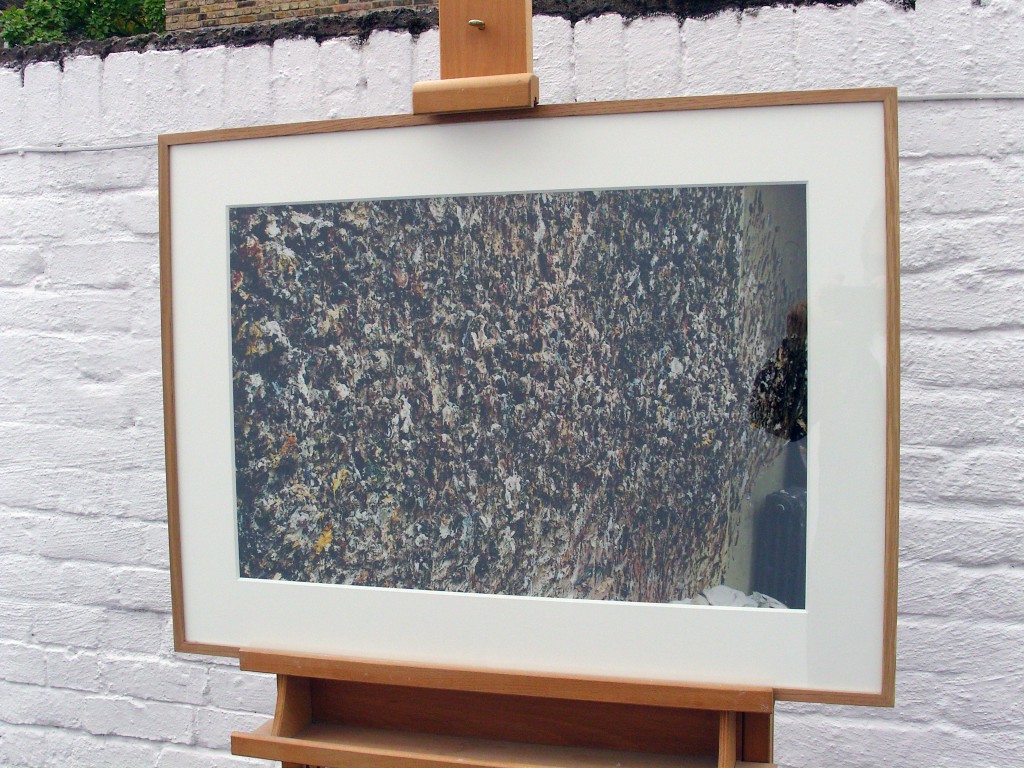 This last photograph shows years of encrusted oil paint on Freud's studio wall. David Dawson's photographs were exhibited in Working With Lucian Freud at Pallant House Gallery, Chichester.