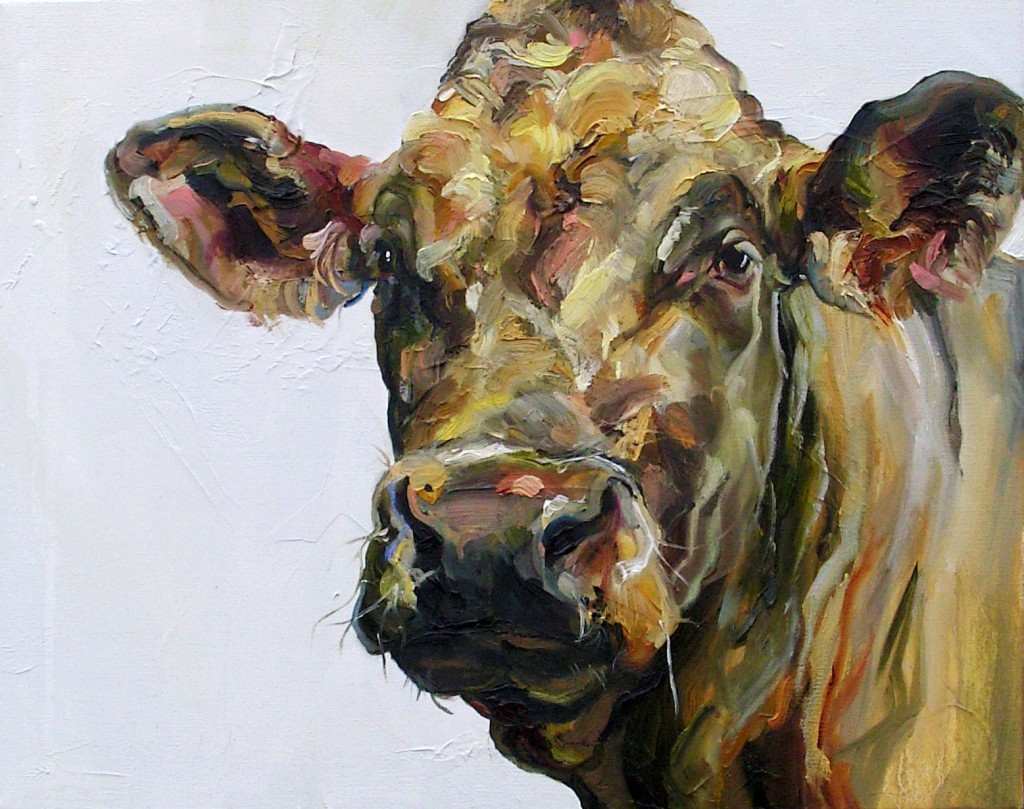 Jelly Green brought us another of her richly painted cow portraits recently, then produced a Moleskine sketchbook from her bag to show that cows are not her only subjects.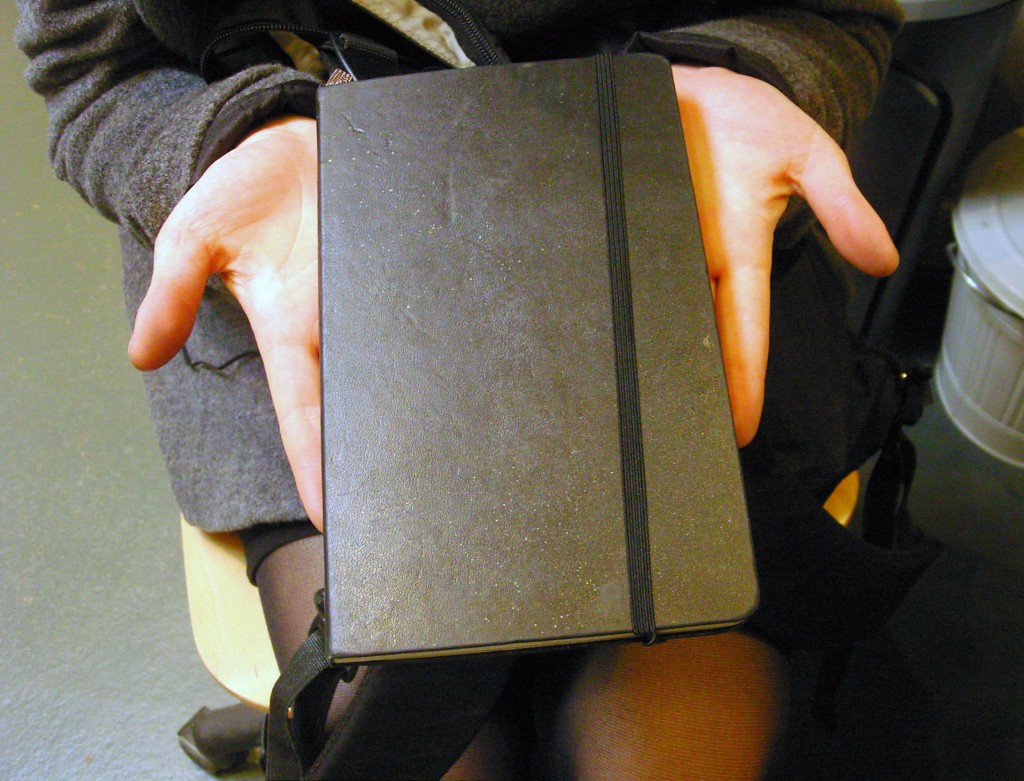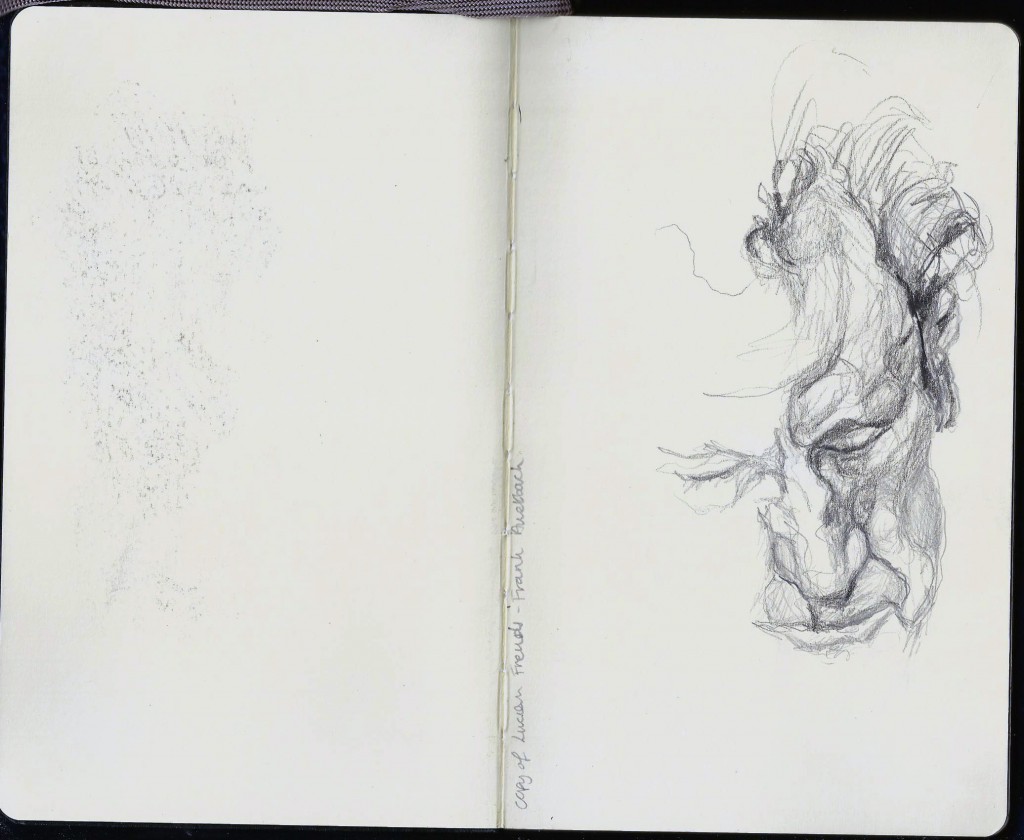 copy of Lucian Freud's – Frank Auerbach
Nepal April 2012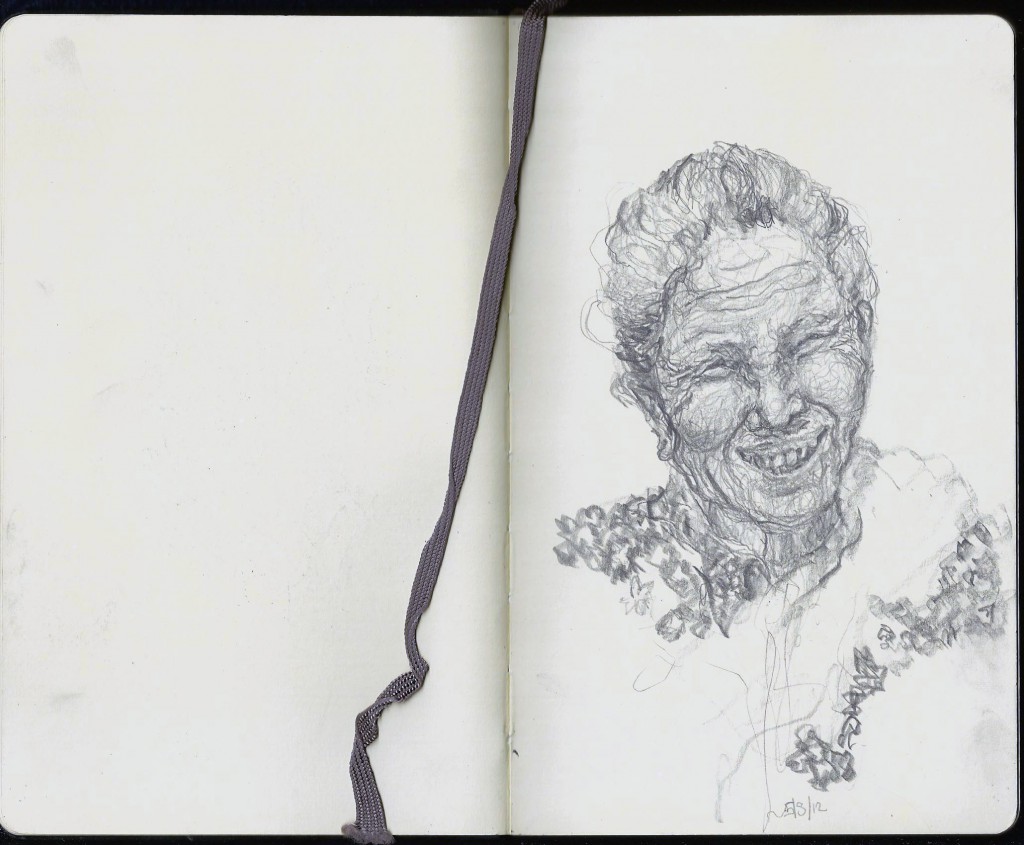 5.5.12
7.5.12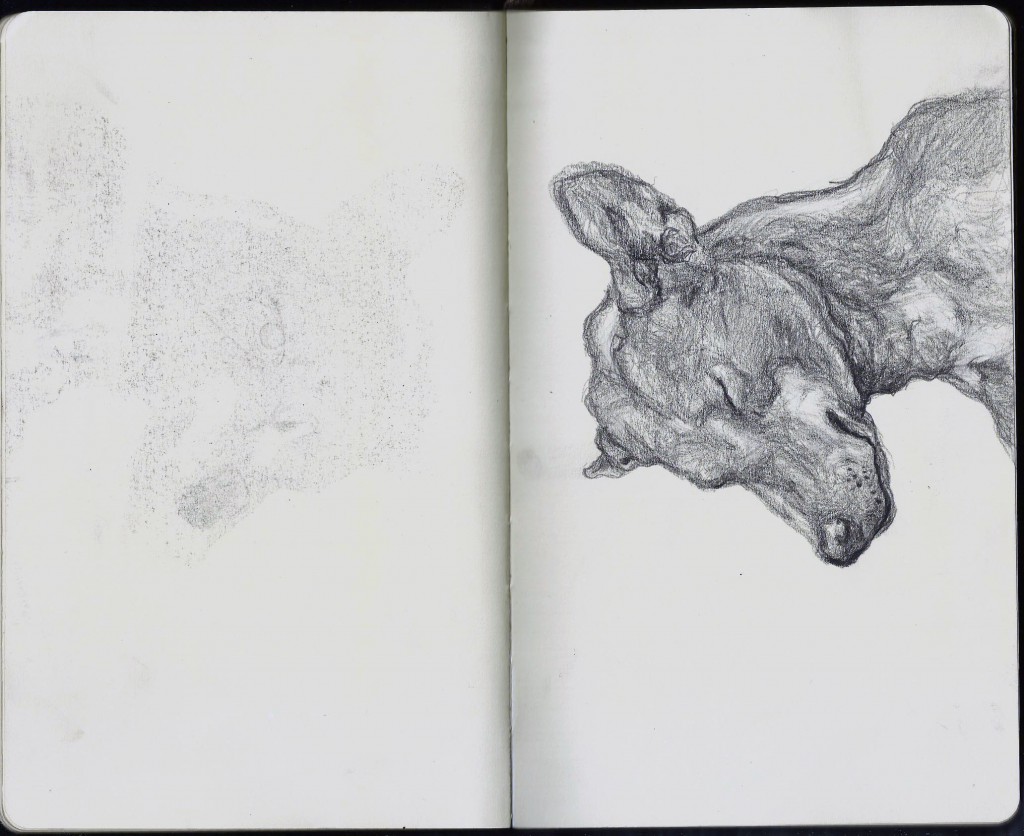 sleeping dog
Nepalese man May 2012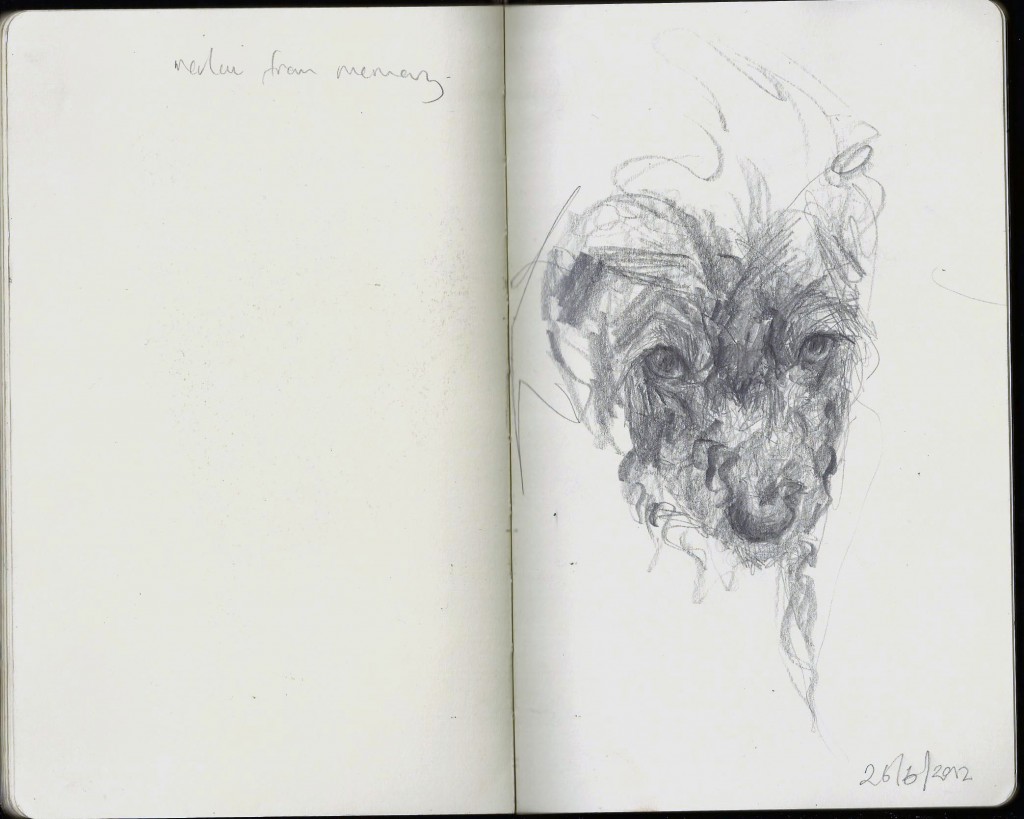 Merlin from memory 26.6.2012
June 2012 George from memory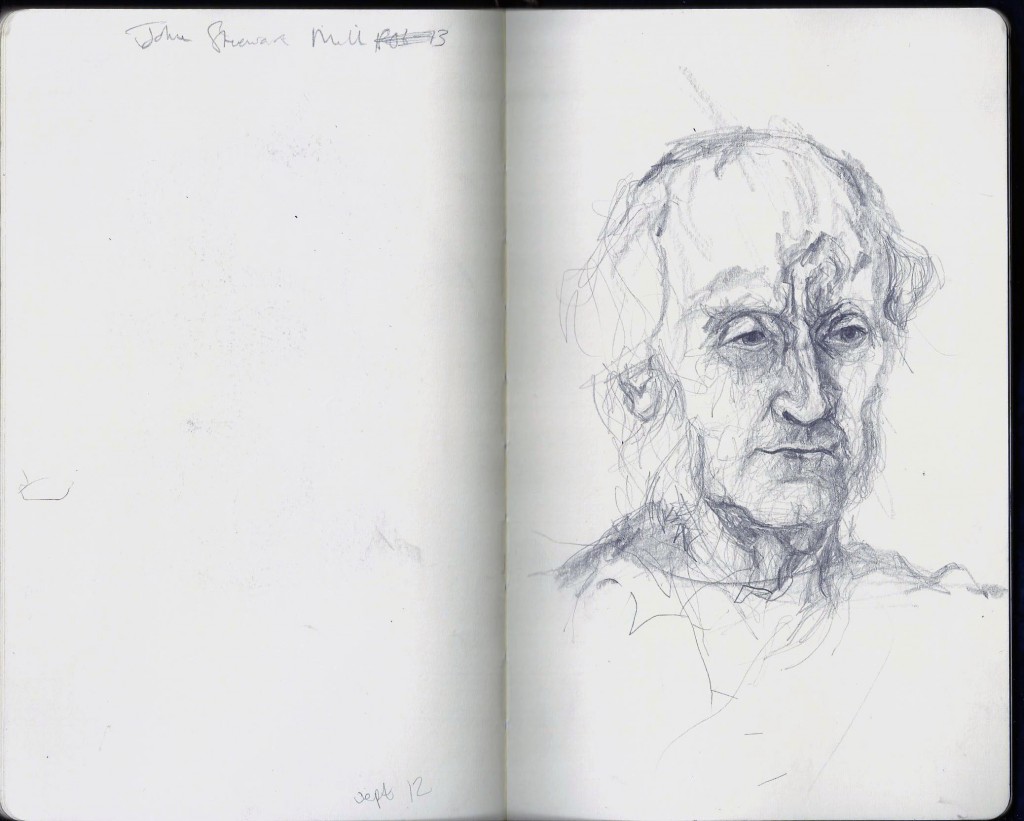 John Stuewart Mill Sept 12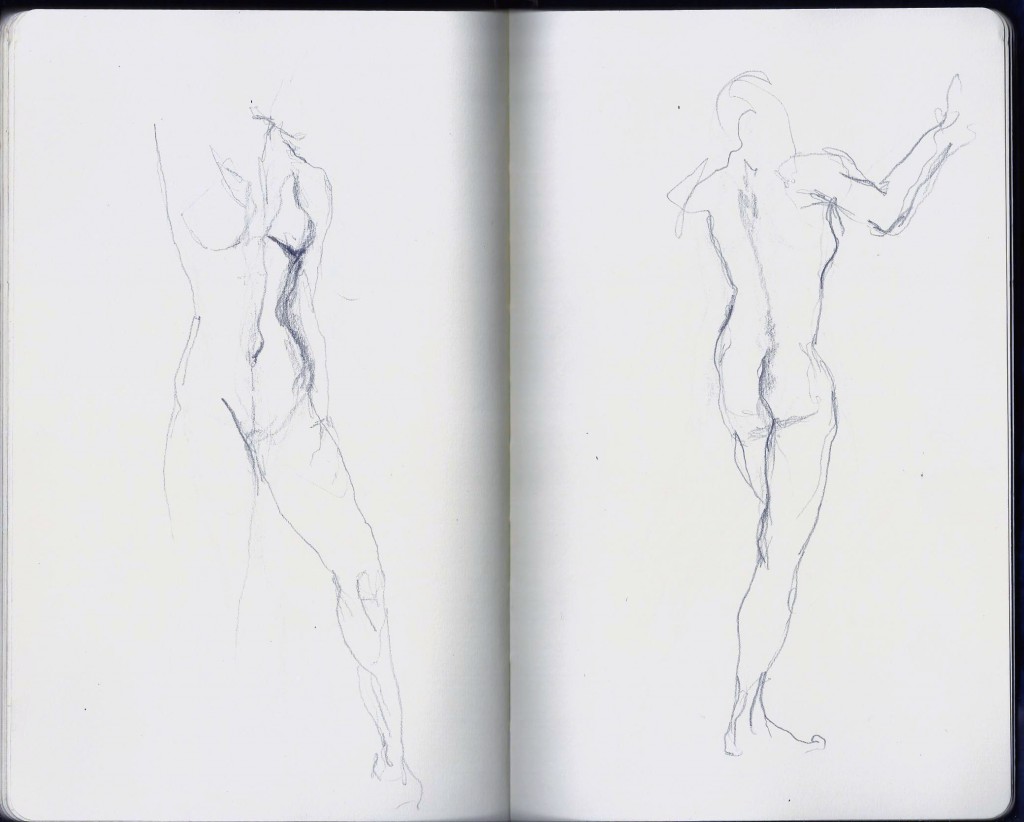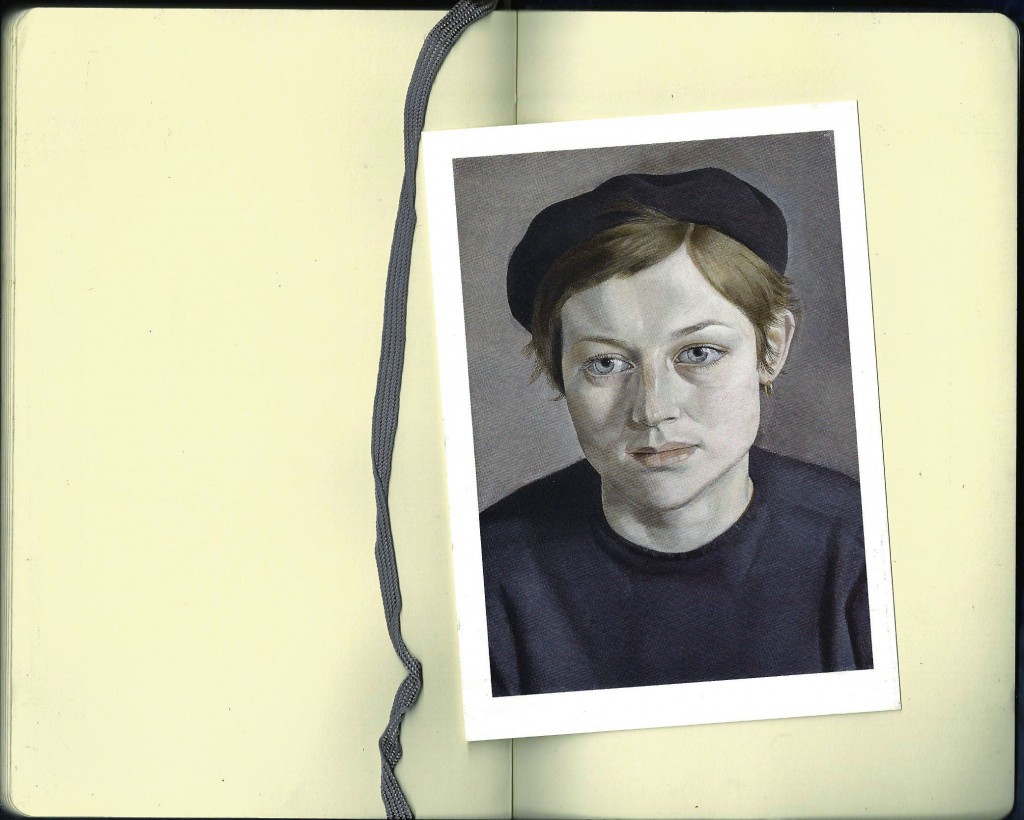 Tucked away in the back pocket of the sketchbook I discovered a postcard from the National Portrait Gallery, Lucian Freud's Girl With Beret. It could almost be a portrait of Jelly Green. The book begins and ends with Lucian Freud. All of which raises the question, what would Lucian have made of Jelly? If only she'd arrived at The Rowley Gallery six months earlier he would have seen her paintings in the window. I think he might have recognised a kindred spirit.
See more paintings by Jelly Green at The Rowley Gallery and also at Kensington Place until the end of November.