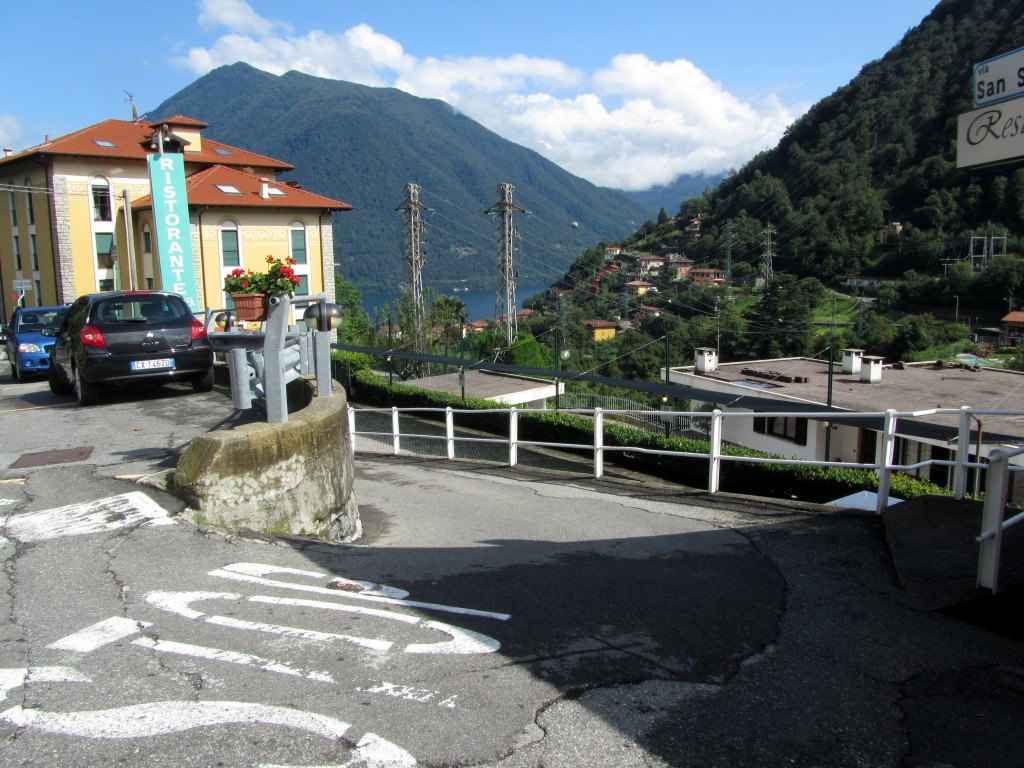 We were staying for two weeks in a chalet overlooking Lake Como, with spectacular views across the lake to Monte San Primo. This is the top of our street, Via Cacciatori Delle Alpi, but here called Via San Sisinio. As we walked I took photos at regular intervals all the way down the hill.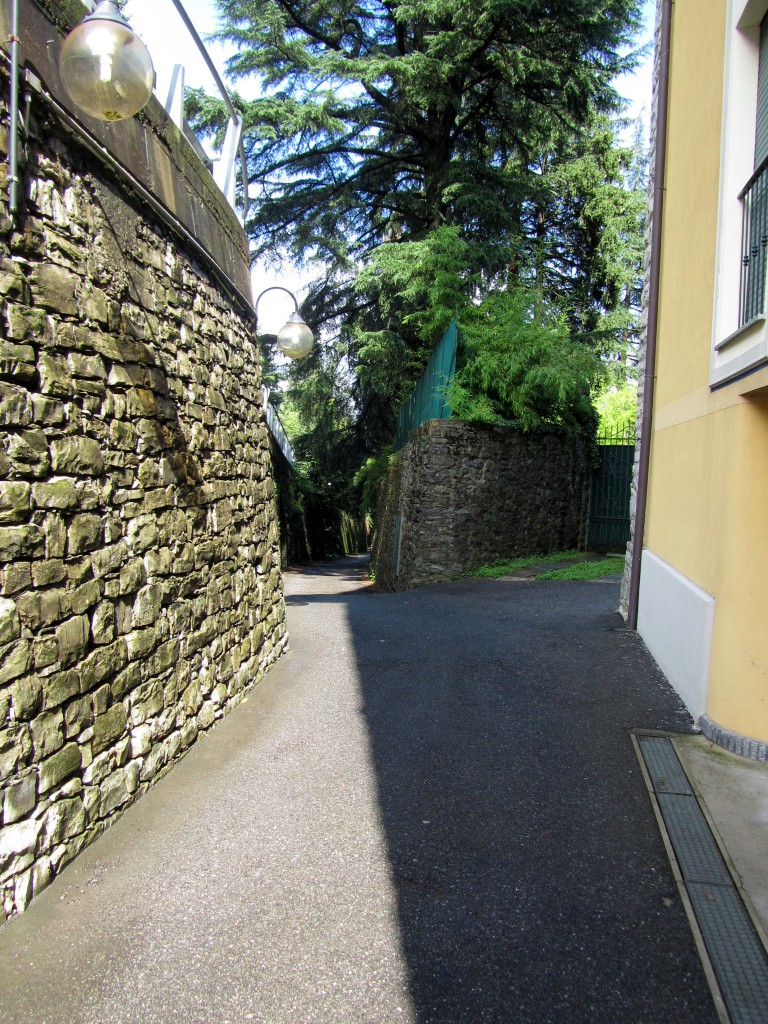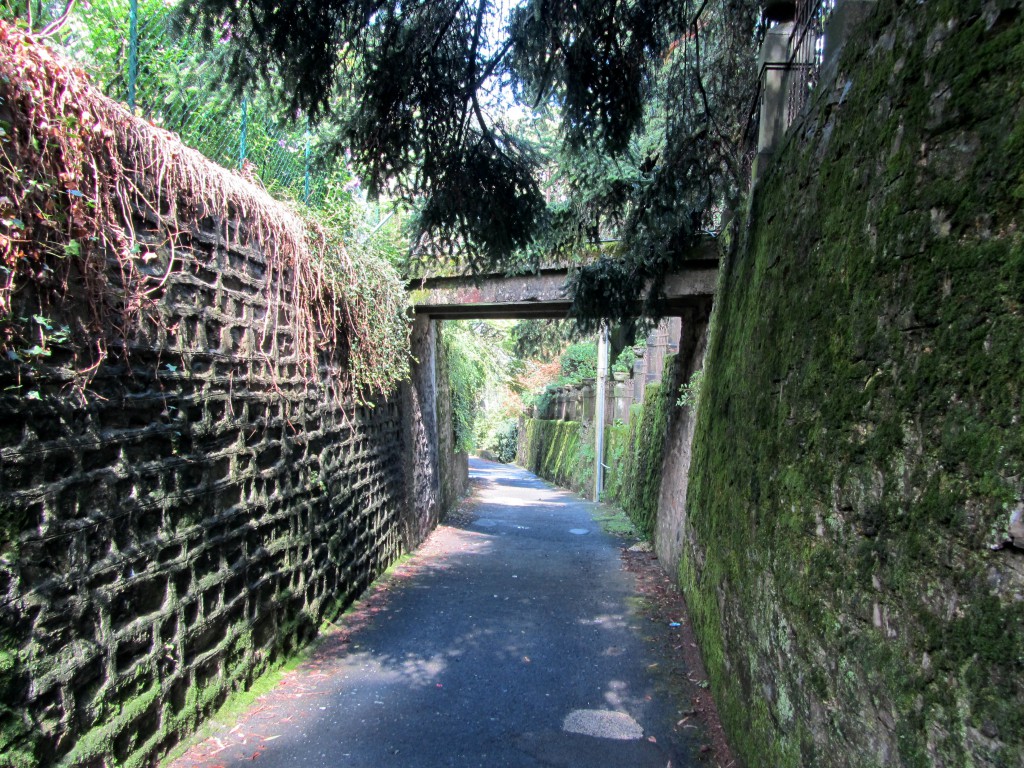 Our path followed a channel below the main Val d'Intelvi road, between shady, moss-lined walls, where close-up views alternated with glimpses of distant mountains.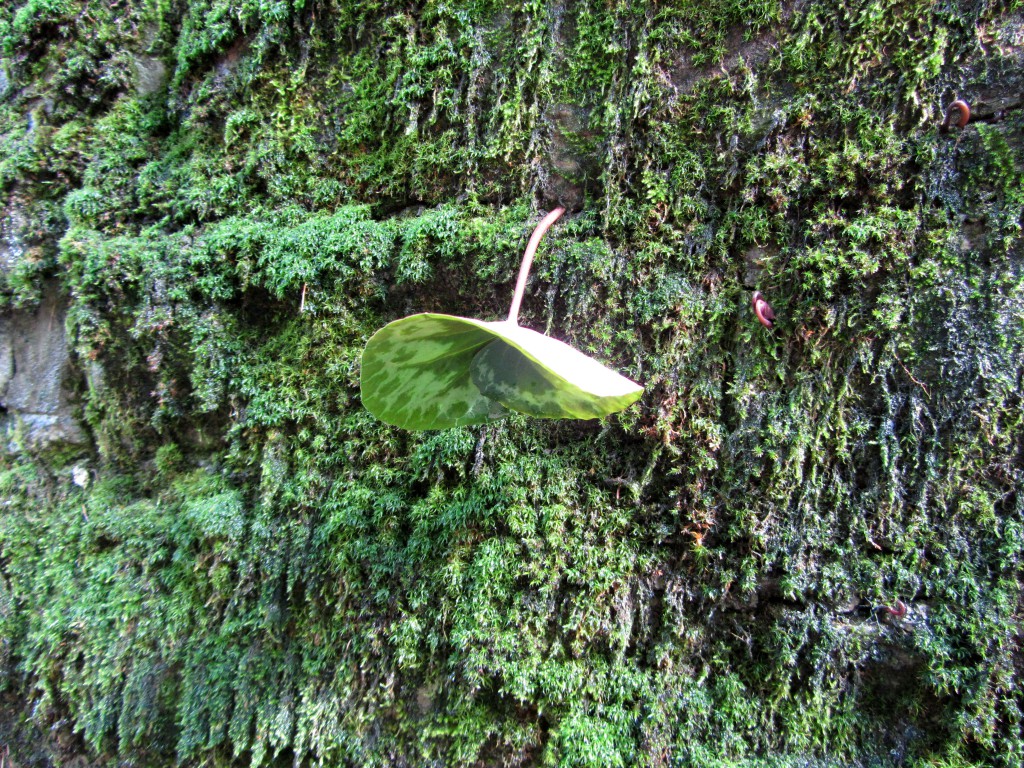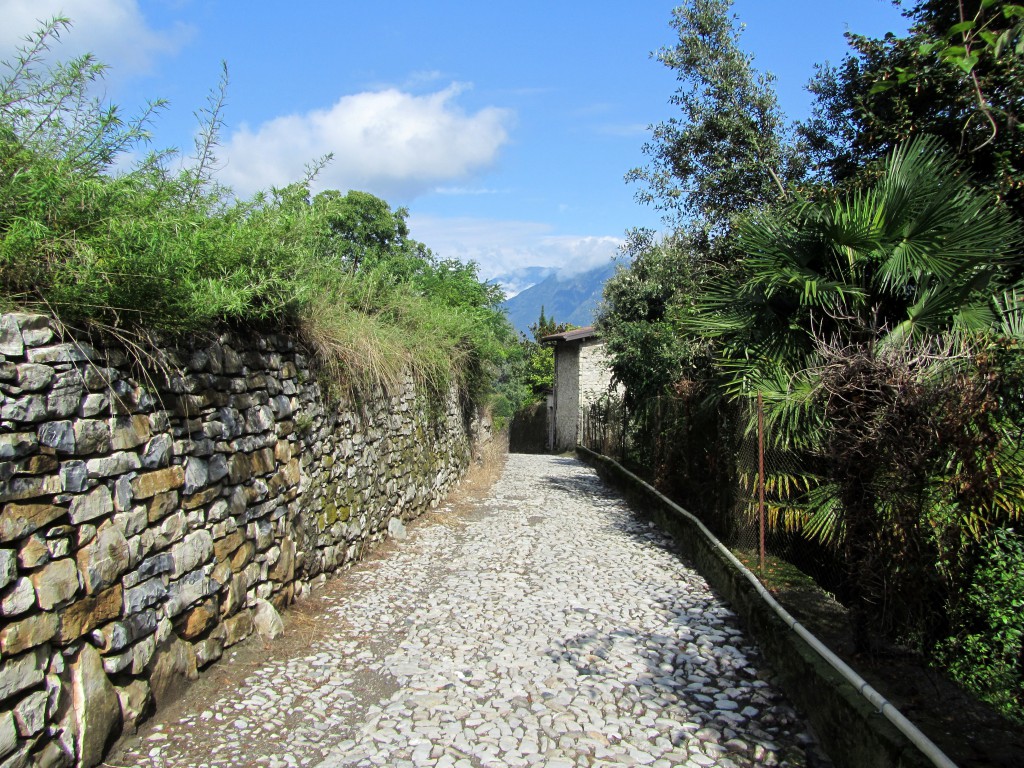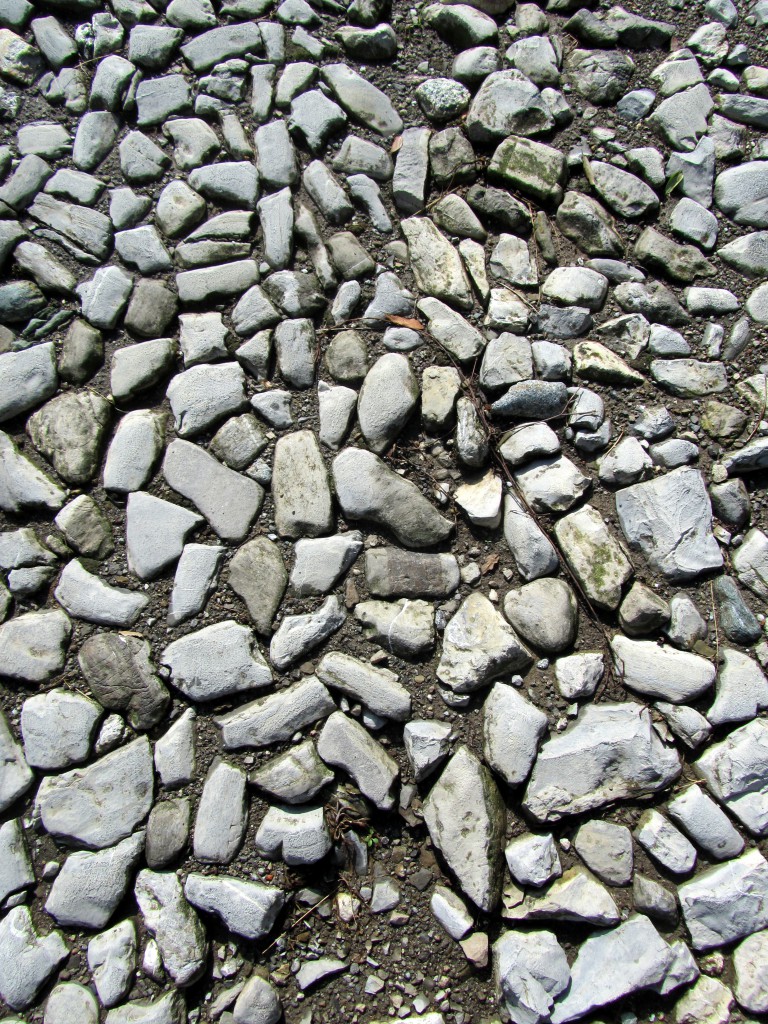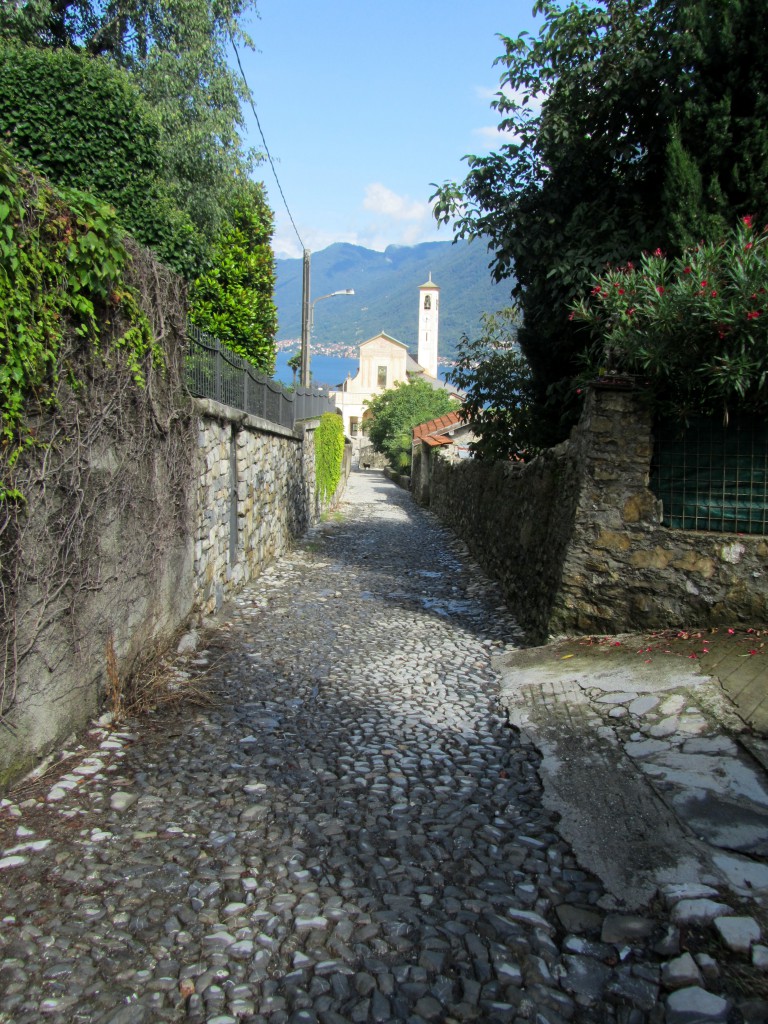 A black dog saw us coming, lizards ran for cover as we passed, a watchful eye surveilled us.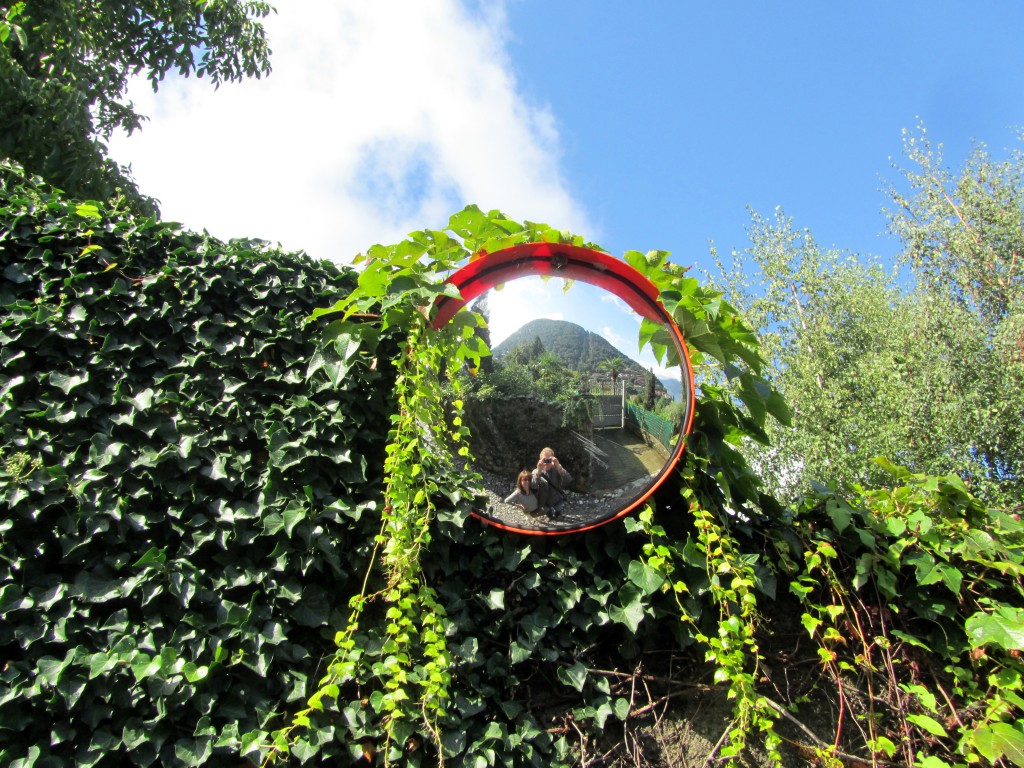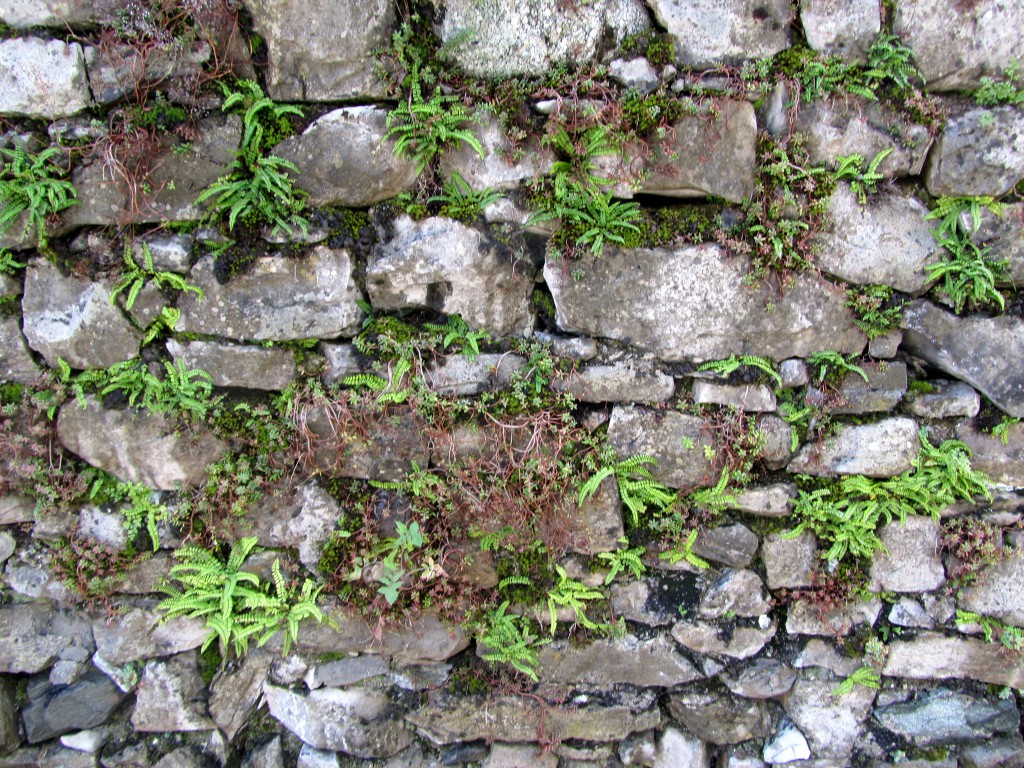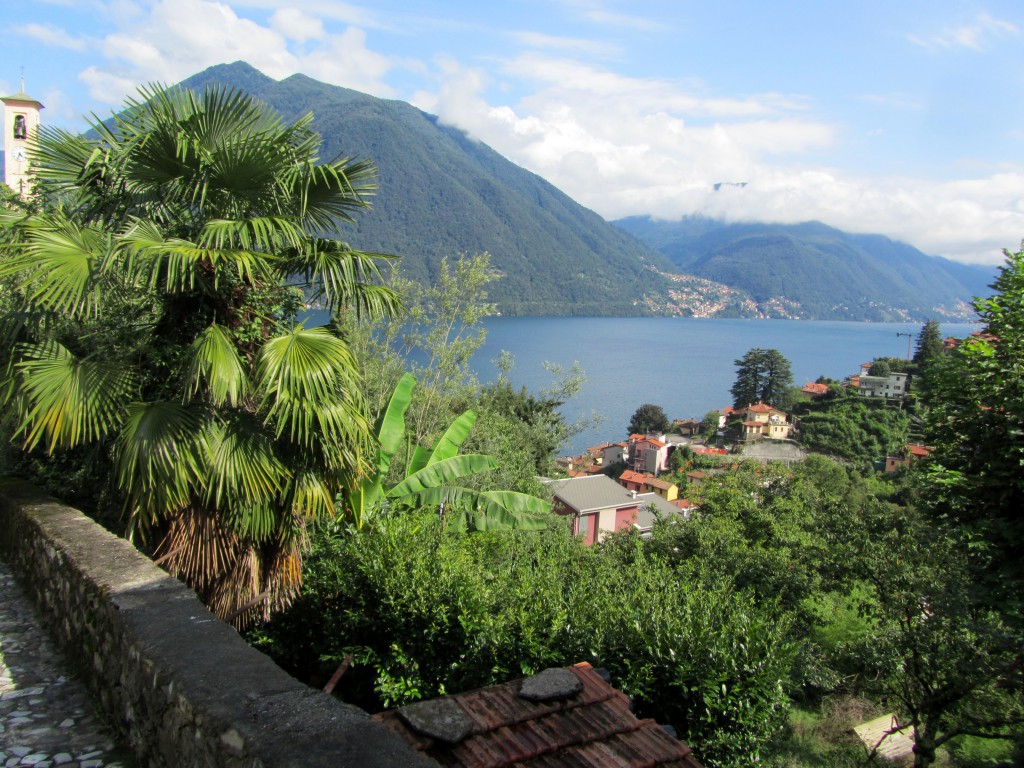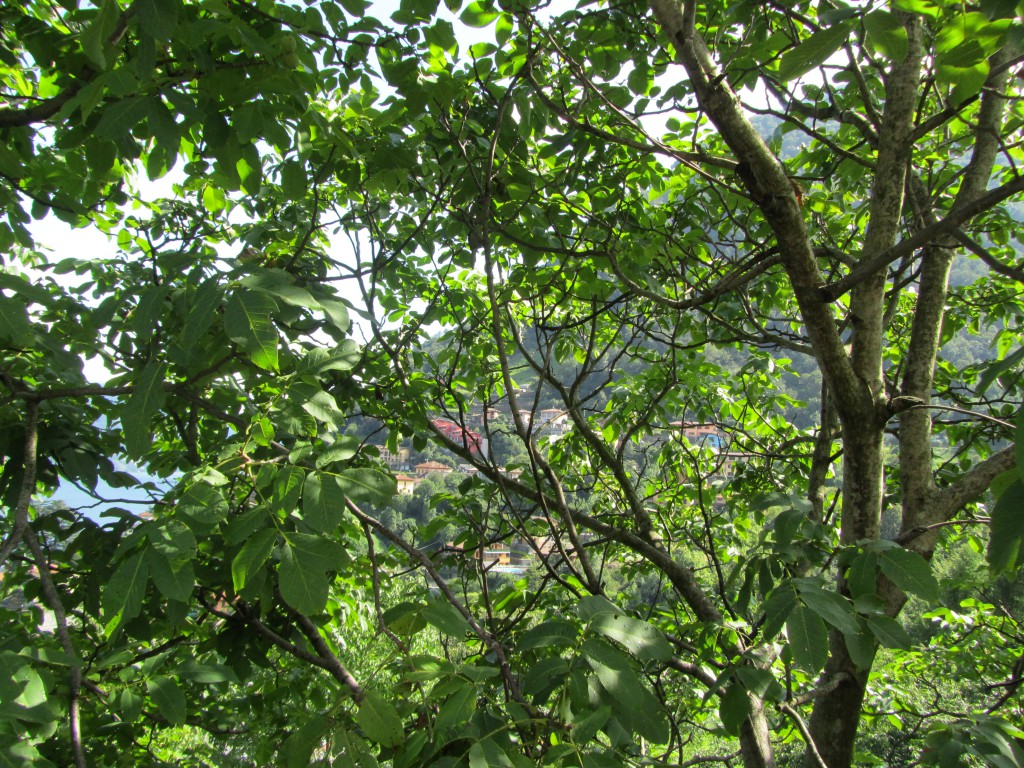 The view across the valley through the walnut trees reminded me of paintings by Paul Finn. The bells of San Sisinnio woke us each morning, tolling the hour with an insistent ding-dong nursery song.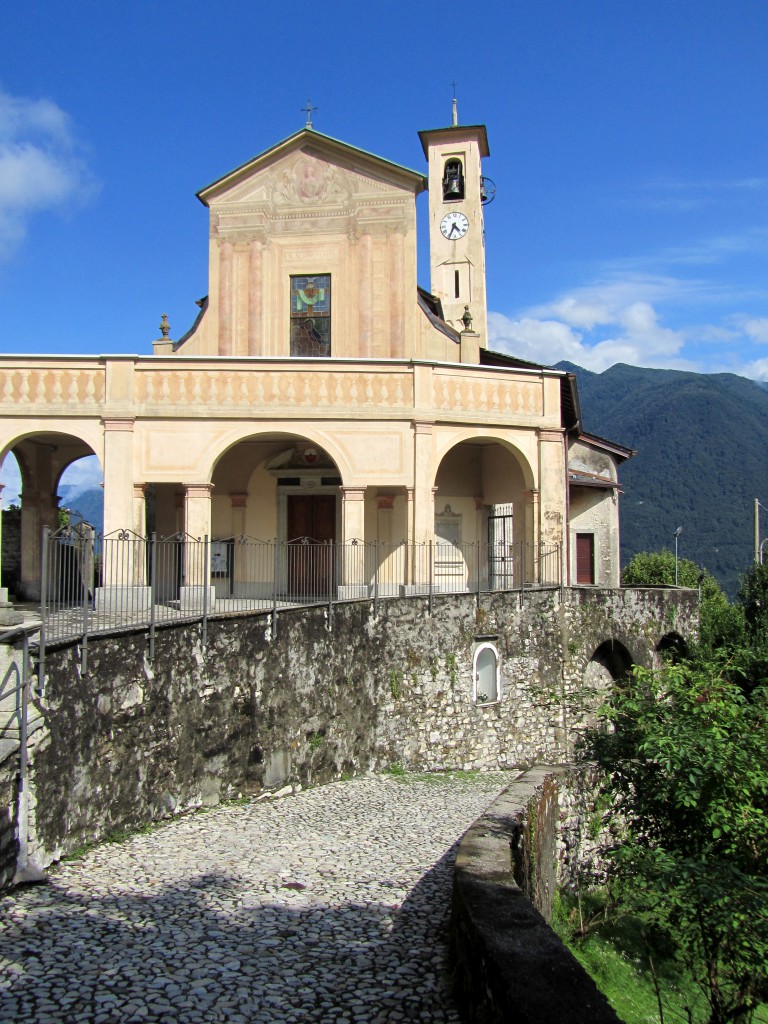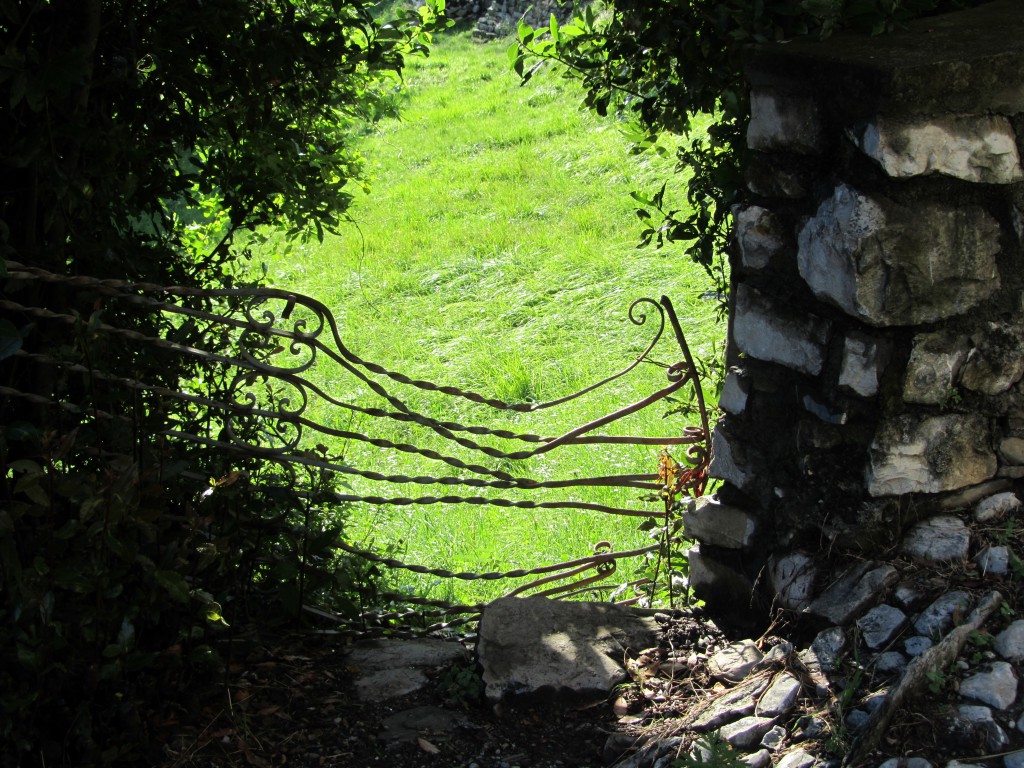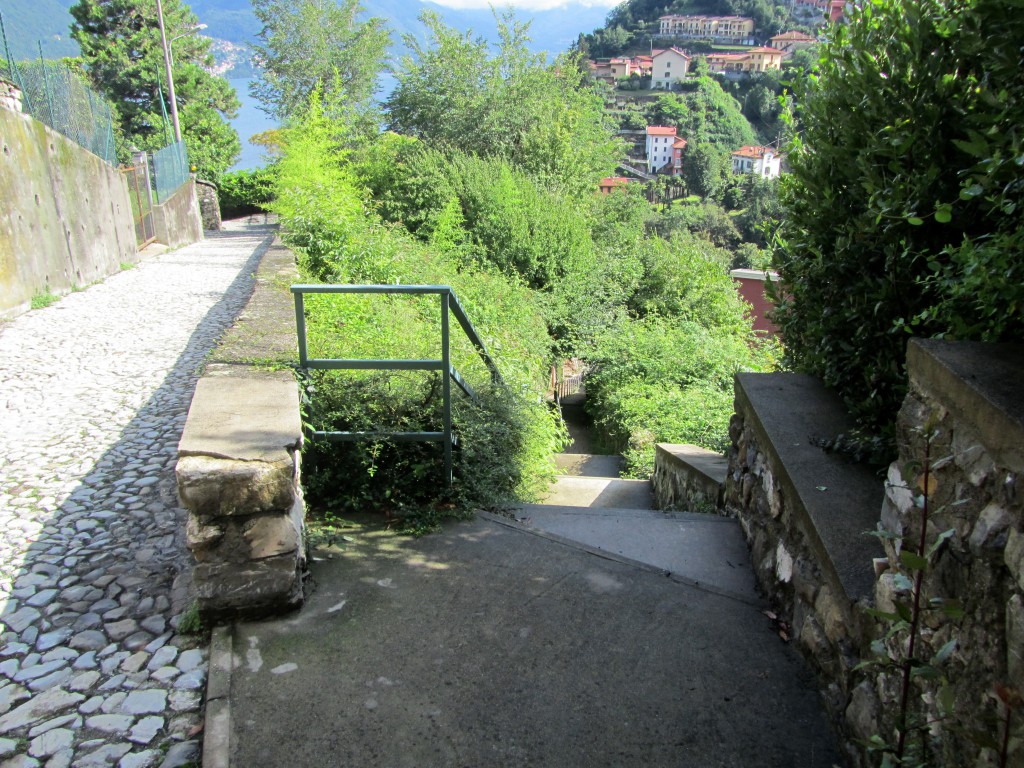 We left the cobbled road and followed a steep path on the right, with a handrail like a fireman's pole.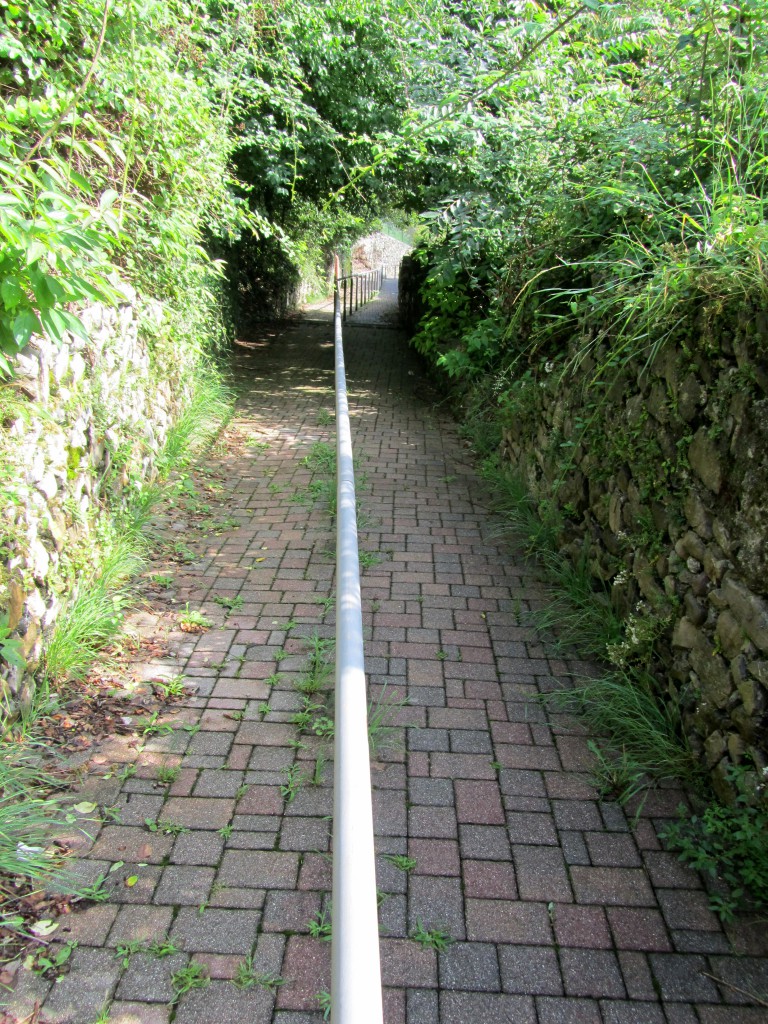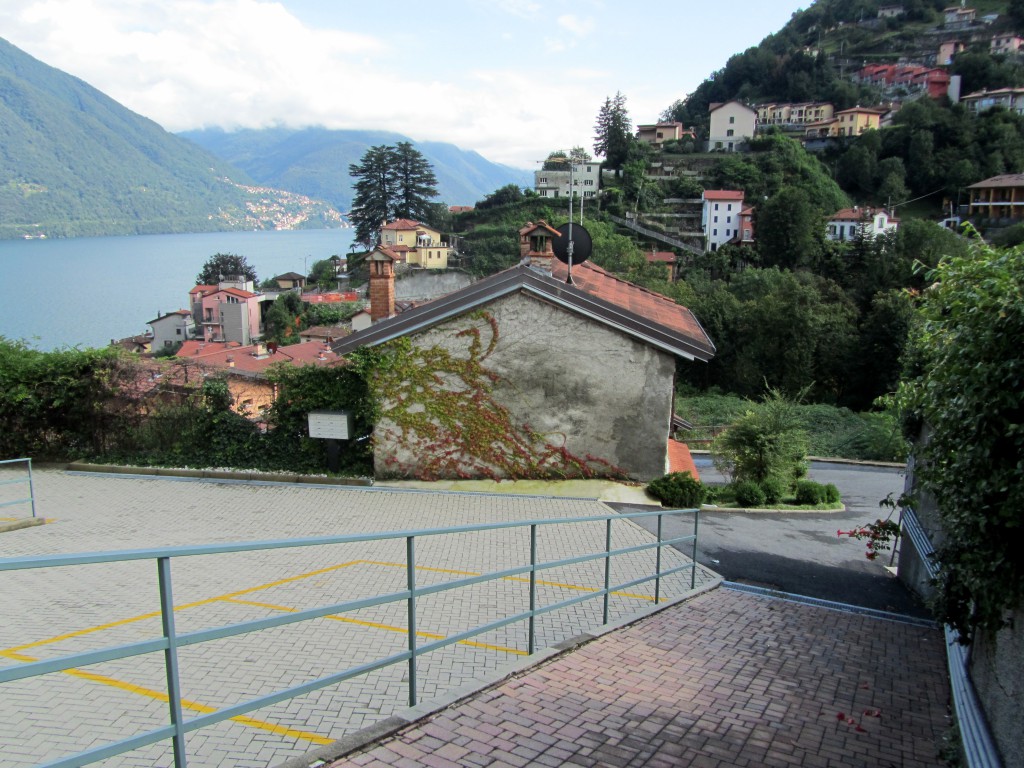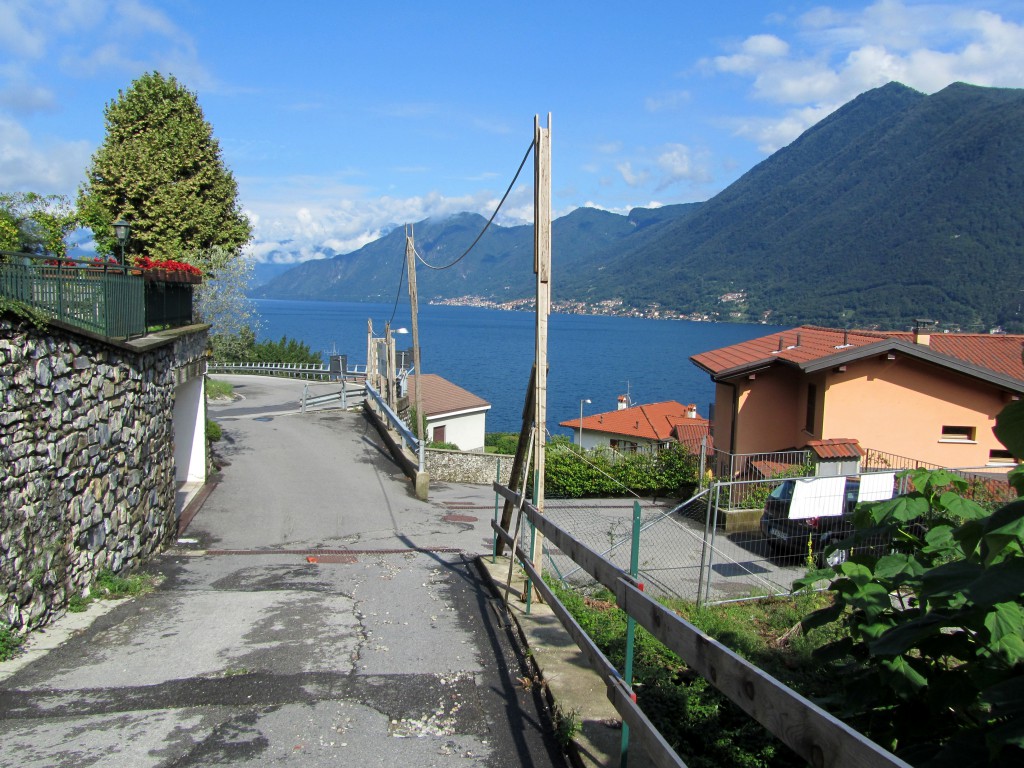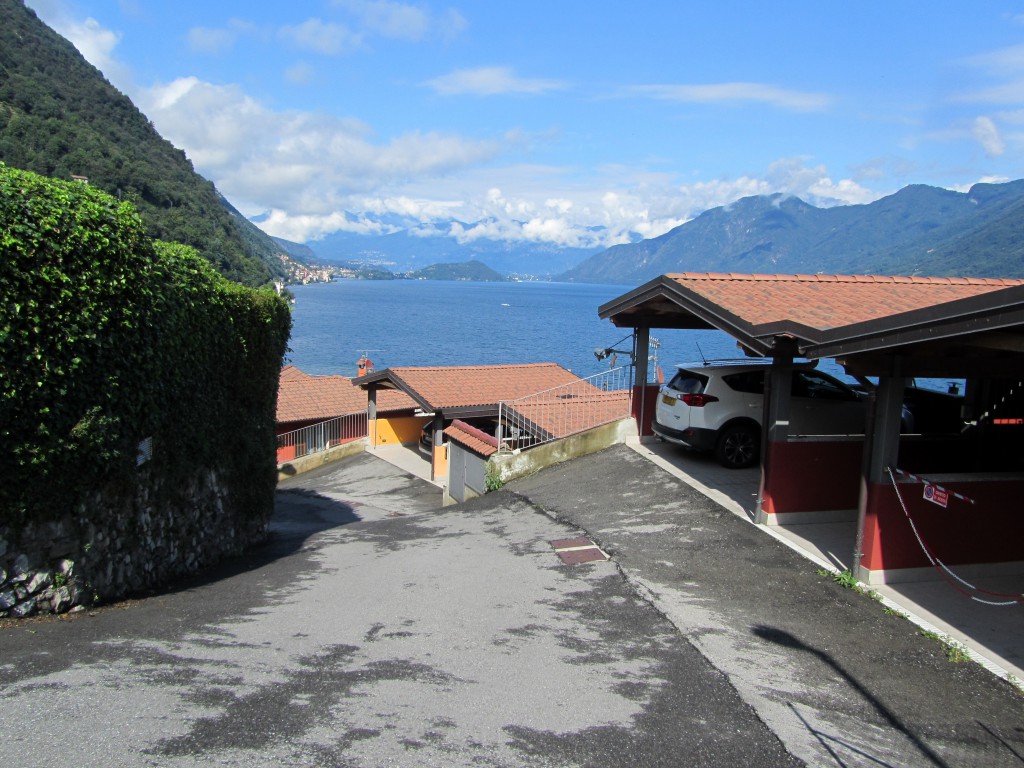 Down amongst newly built holiday homes stepping over each other to get the best panoramic view.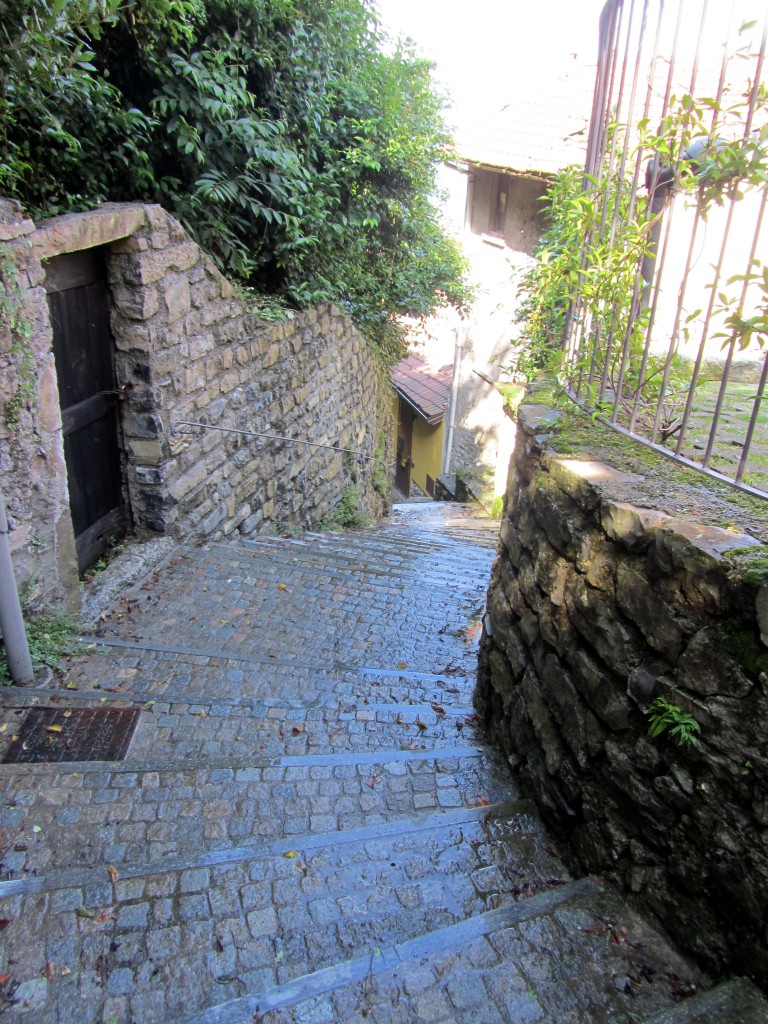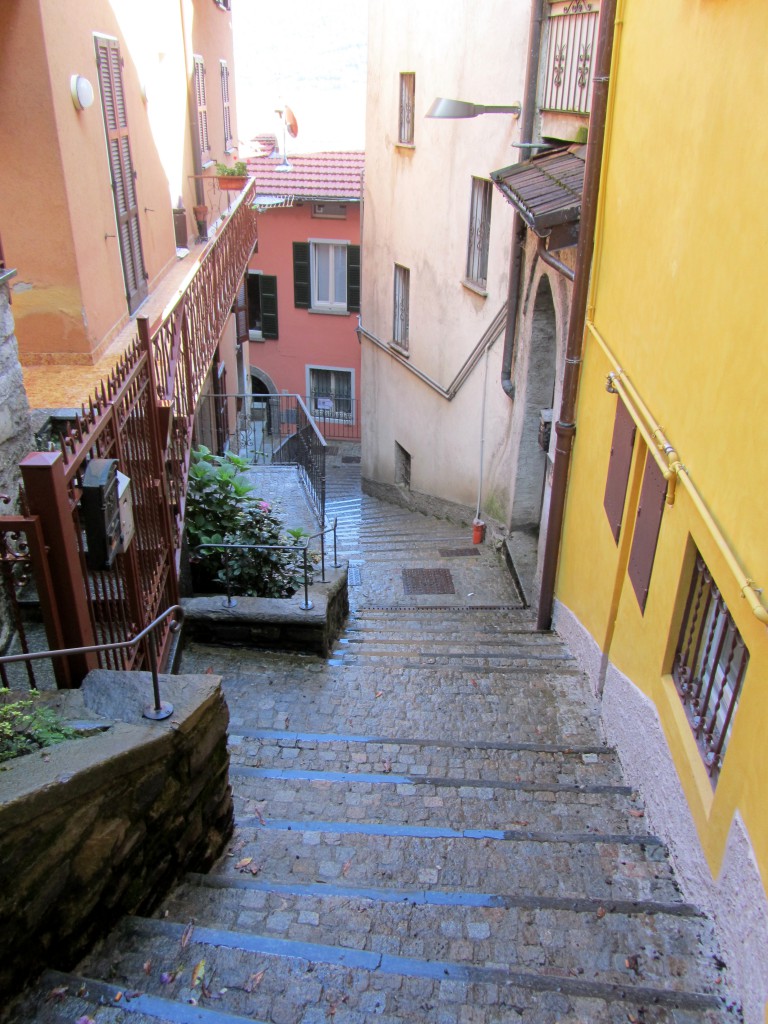 Then further down into the old town labyrinth, where the houses rub shoulders with each other in a communal huddle of narrow streets, dark alleys and sudden vistas.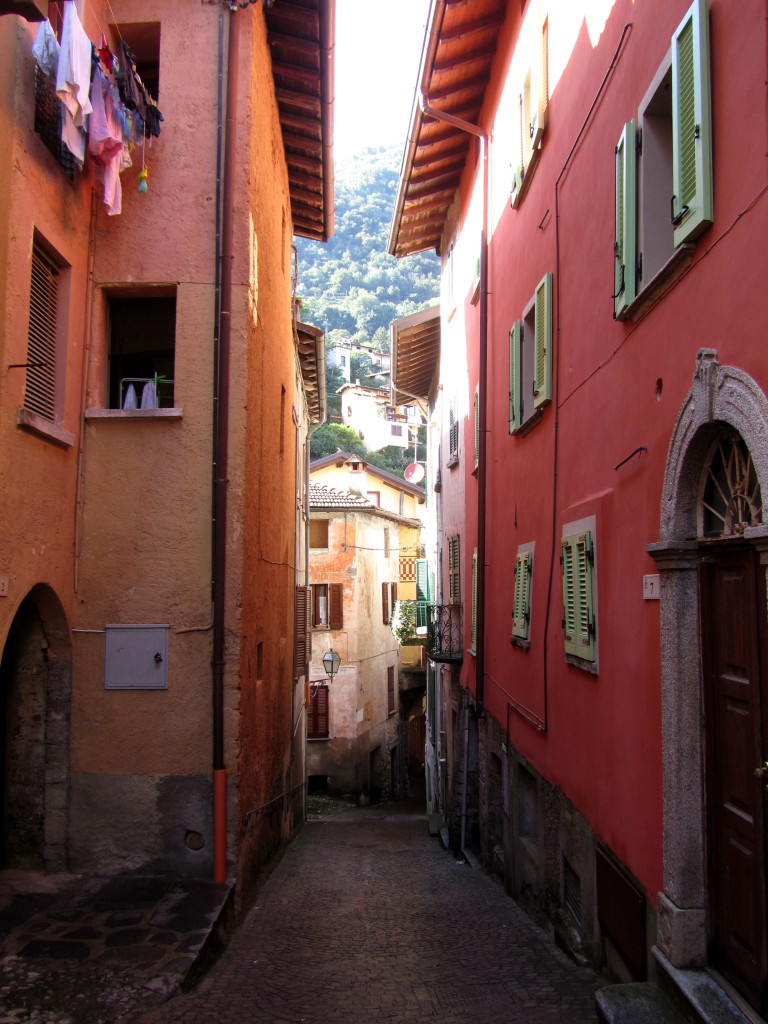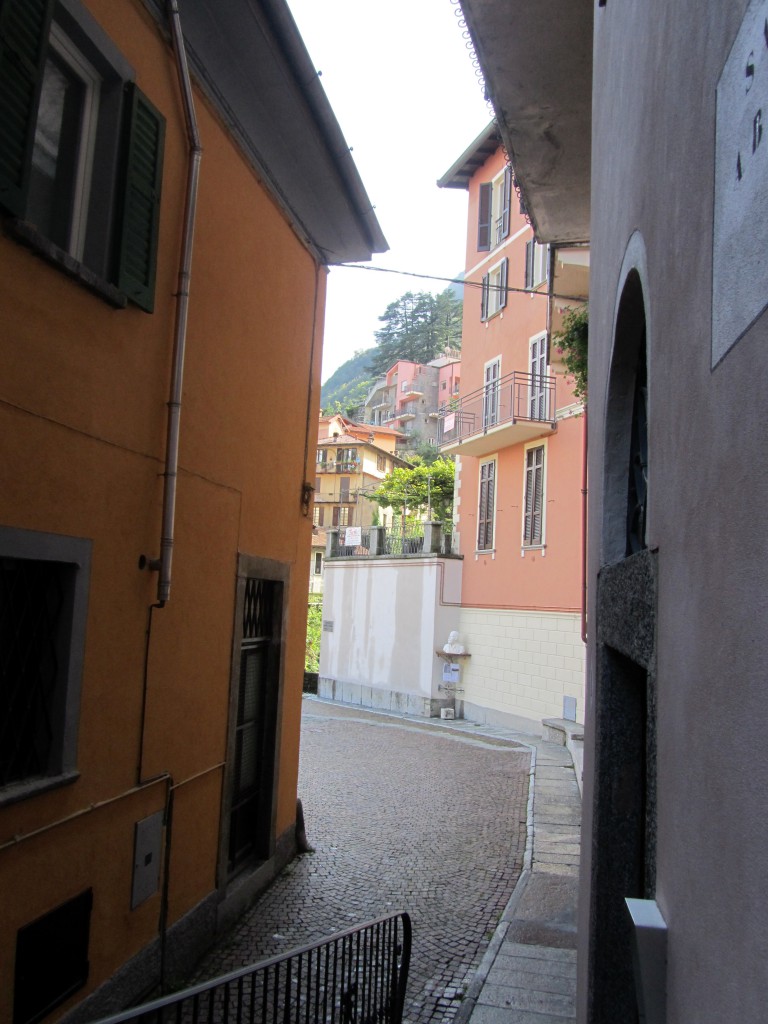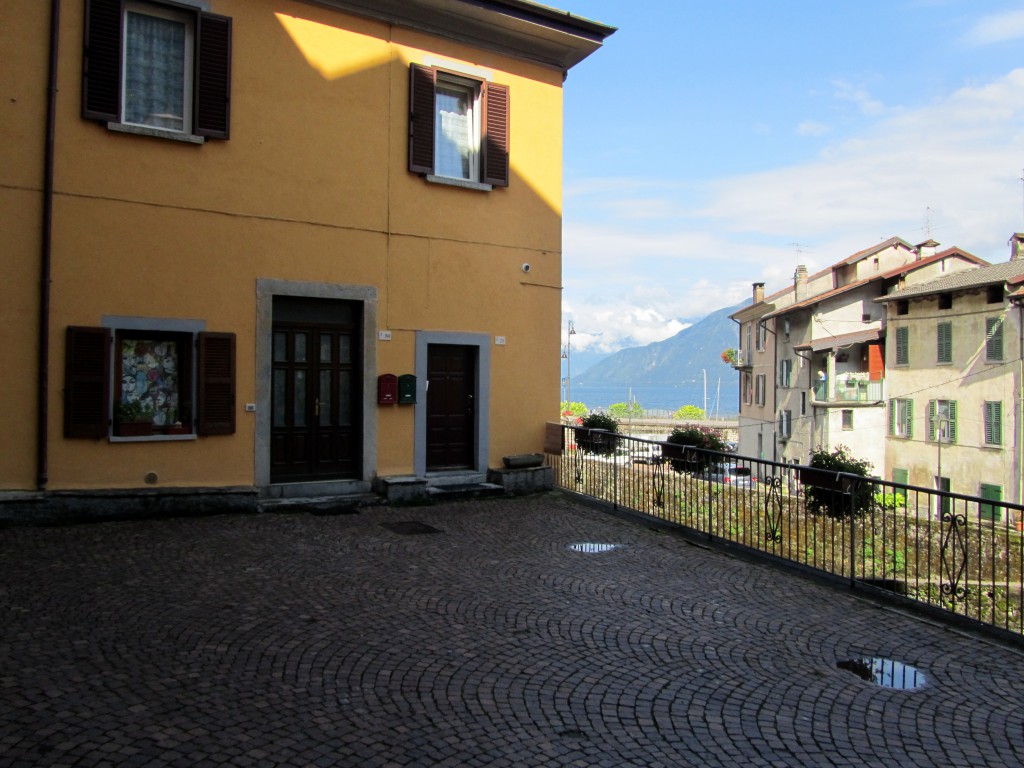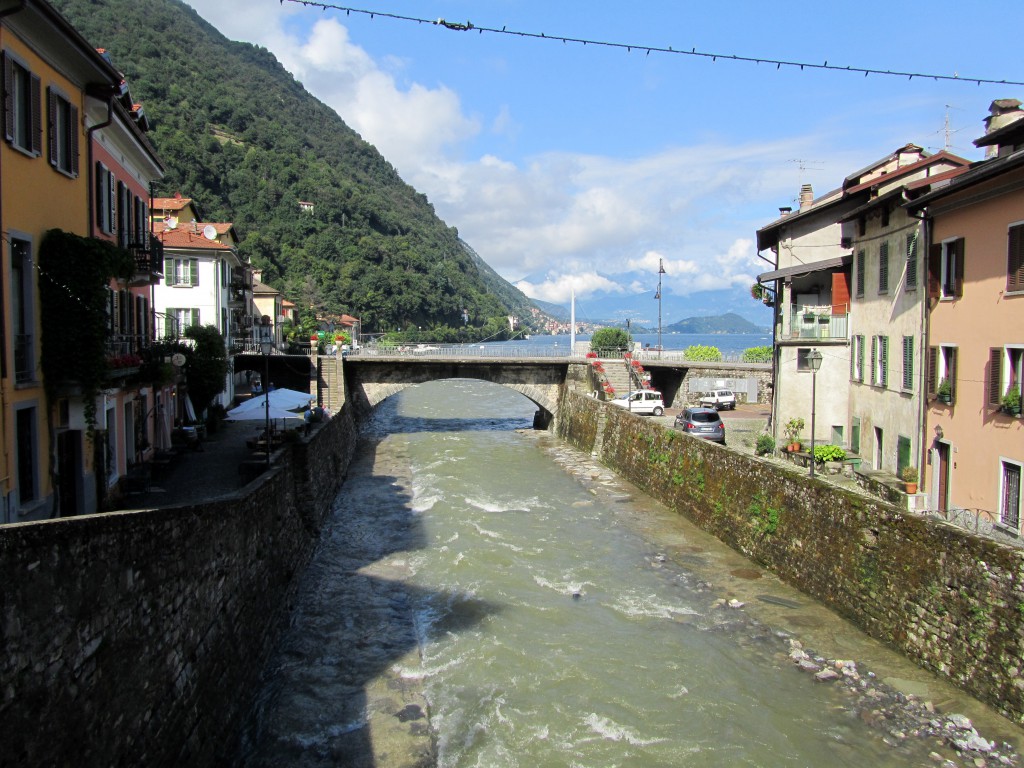 The River Telo was in full flow after recent heavy rains just before we arrived. A couple of days later it was reduced to a trickle, then mighty thunderstorms turned it into a fearsome, boiling torrent. But not for long. It seemed like a different river each time we saw it.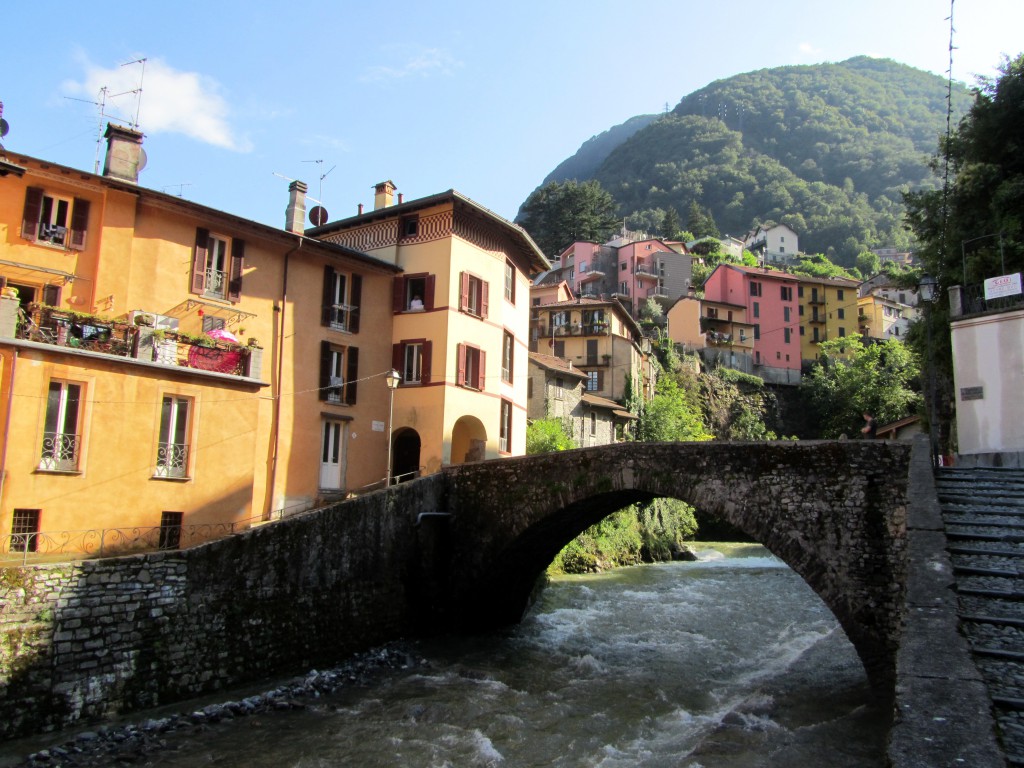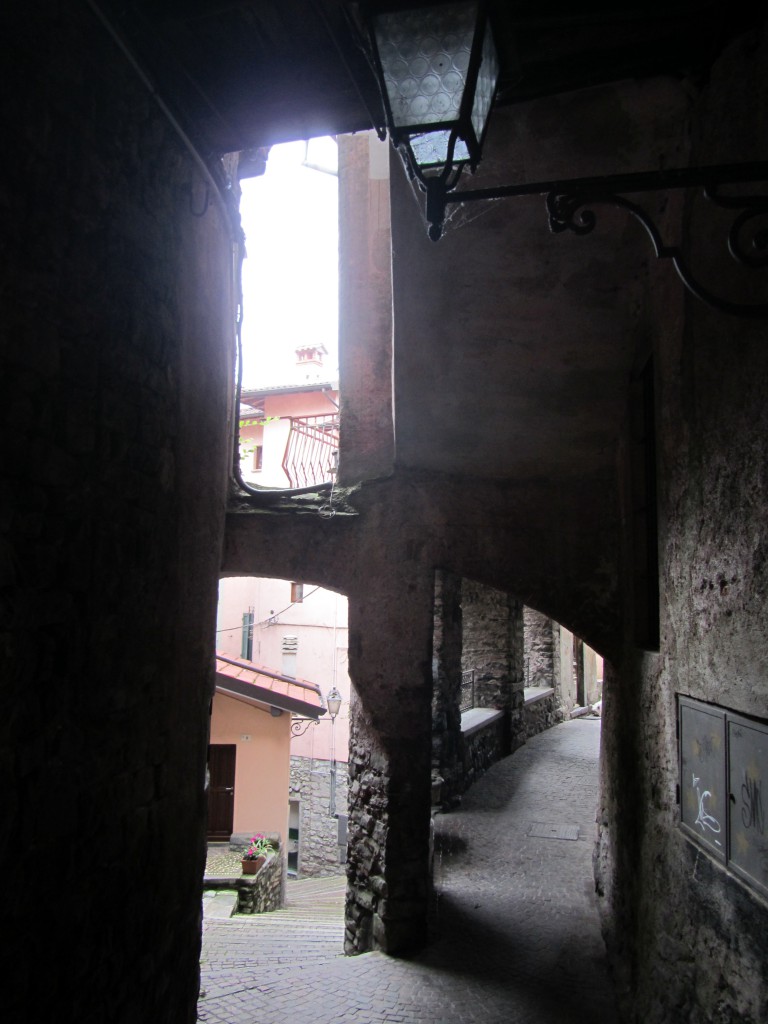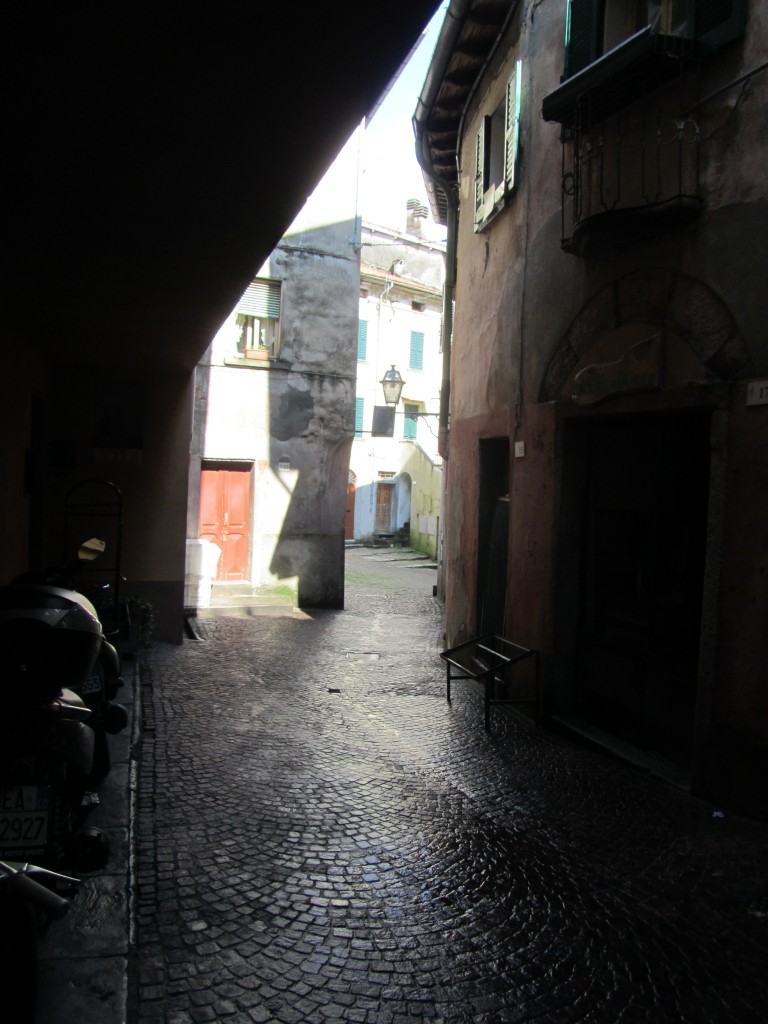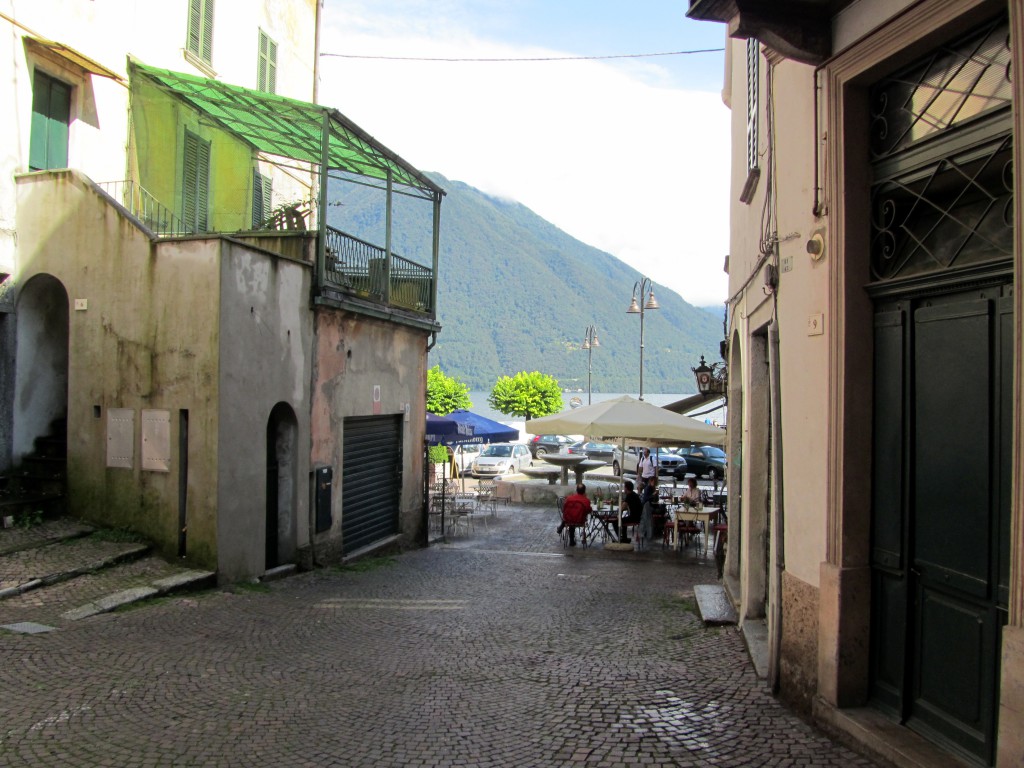 We arrived in Piazza Roma in the centre of Argegno just in time to see the Milano ferry depart.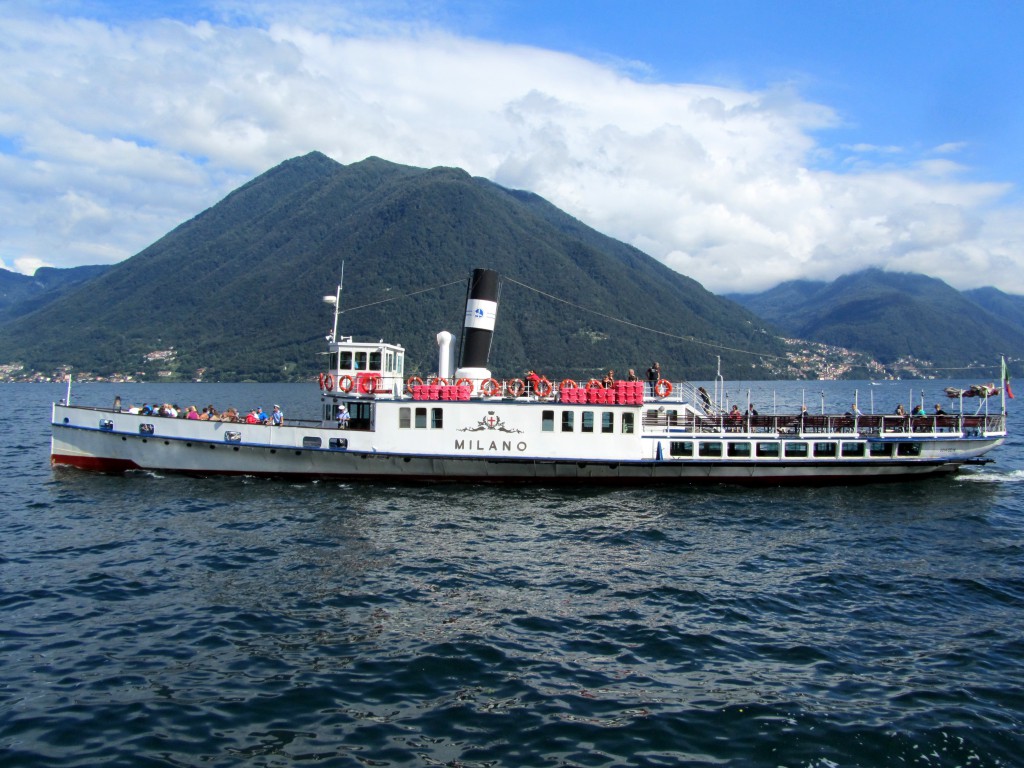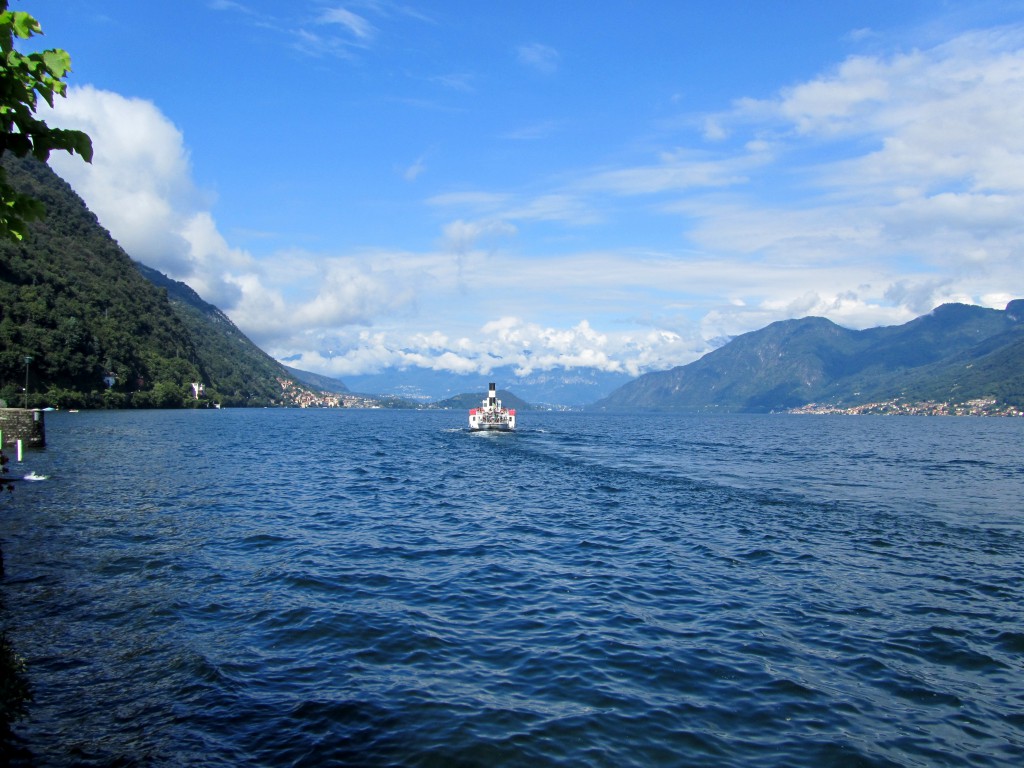 It's often a good idea to turn around after taking a photo to see what you missed. Up there on the hill, just below the belltower of the church of San Sisinnio, a little house where we gazed over Lake Como.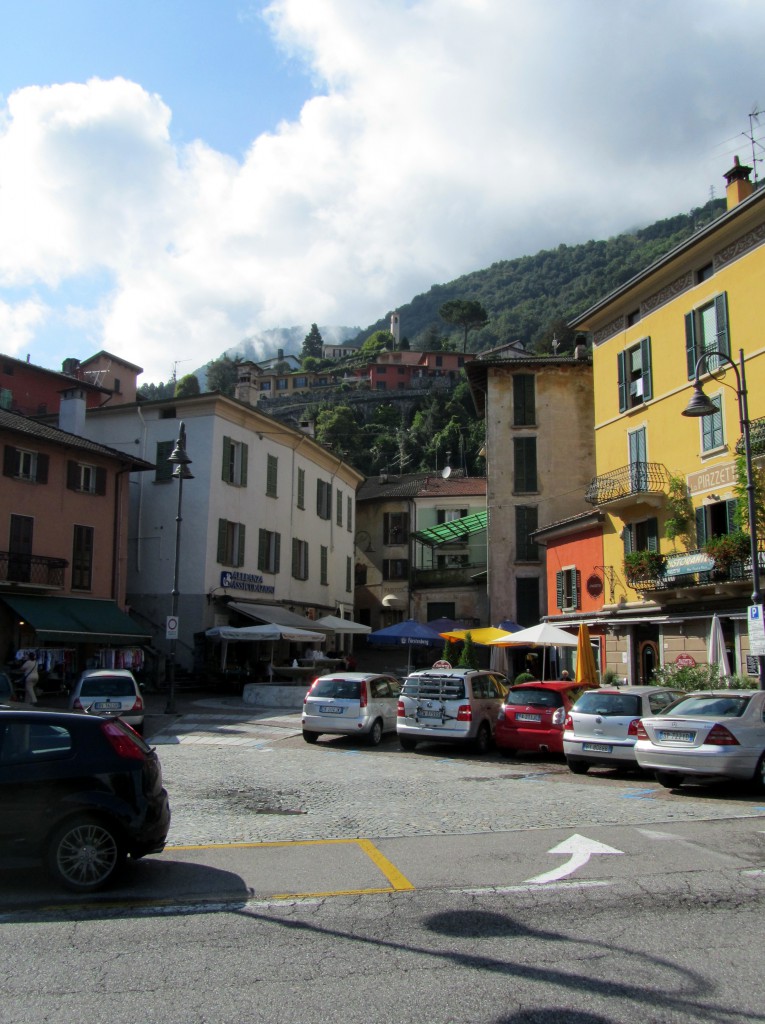 And this was just the first day. Through our tourists' holiday eyes everything was photogenic. I was busy sightseeing and sightsnapping for the next fortnight. Don't be surprised if a few more holiday photos appear here before too long.