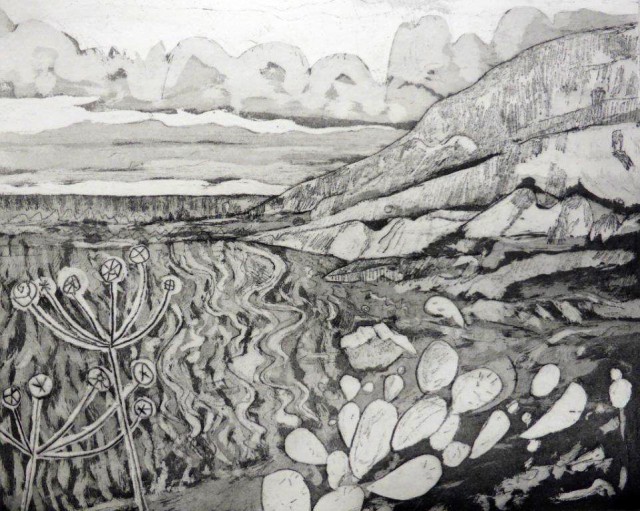 Pallant House in Chichester has been mentioned on this blog more than once. It has a fantastic permanent collection and over the years has presented some wonderful touring exhibitions. A year or so ago I saw an exhibition which brought together two artists I really admire, Gwen John and Celia Paul, similar I suppose because they might be thought of as being a bit reclusive.
I came away from the exhibition remembering the paintings but also some incredibly beautiful soft ground etchings made by Celia Paul. At The Rowley Gallery there are some equally lovely soft grounds by John Hubbard. I wanted to finalise work which began over a year ago as sketchbook drawings in Northern California, and then developed into oil paintings.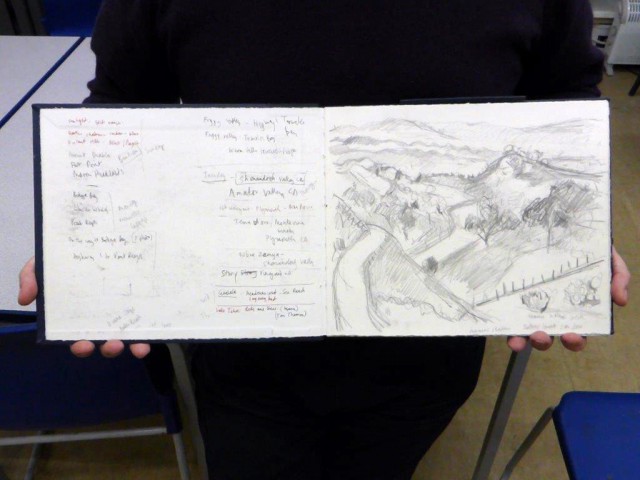 I thought a set of soft ground etchings would be a suitable way of describing visually the experience of being in California for the first time. Basically I had to teach myself the techniques and reacquaint myself with copper etching. Here are some images, firstly from the sketchbook, then from a print studio I used, and finally the finished etchings.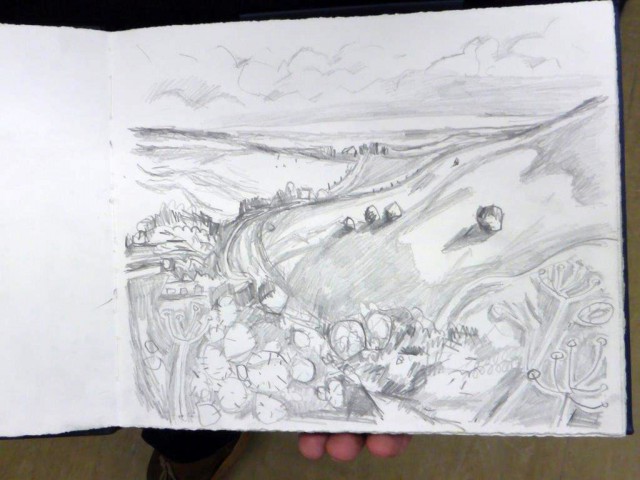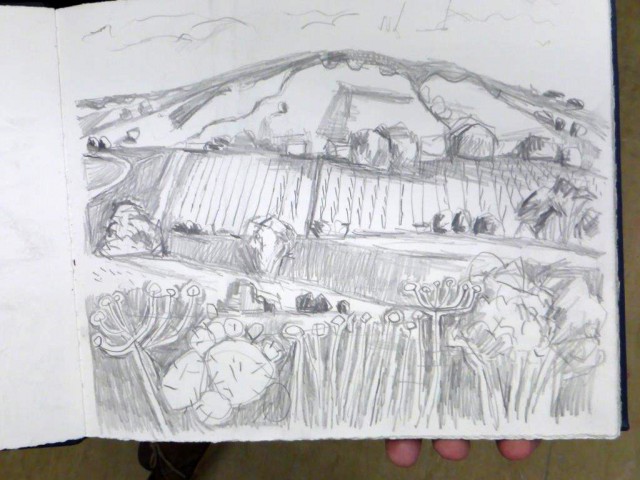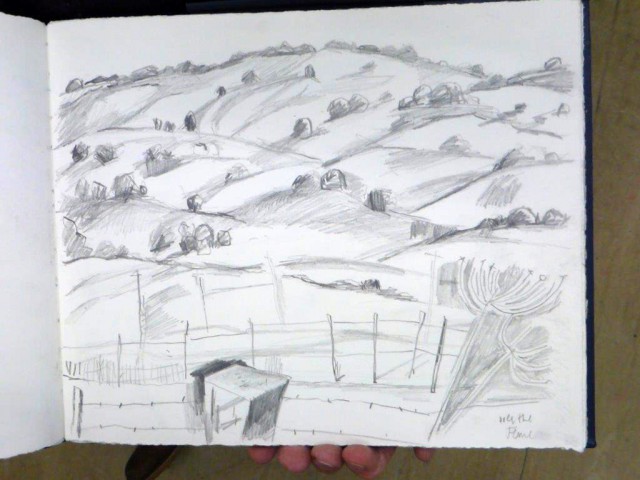 Soft ground etching technique involves drawing with a pencil onto a sheet of newsprint placed on a copper plate which has been coated with an extremely soft wax ground. Tallow is used to keep the ground soft, and Alan Smith, from the RCA made the ground I used. In the photographs you can see the copper being degreased with chalk and ammonia. The plates are then placed on a hot plate and the wax ground is melted and then rolled evenly onto the plate. The drawing will expose the copper, and at this stage the plate is dropped into, in my case Ferric Chloride, which bites into the exposed copper.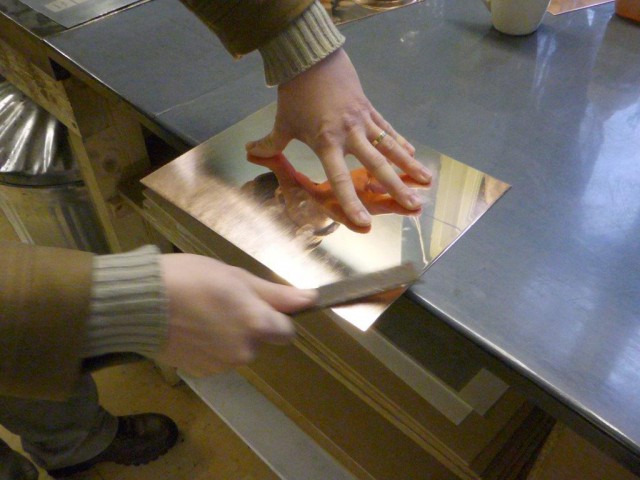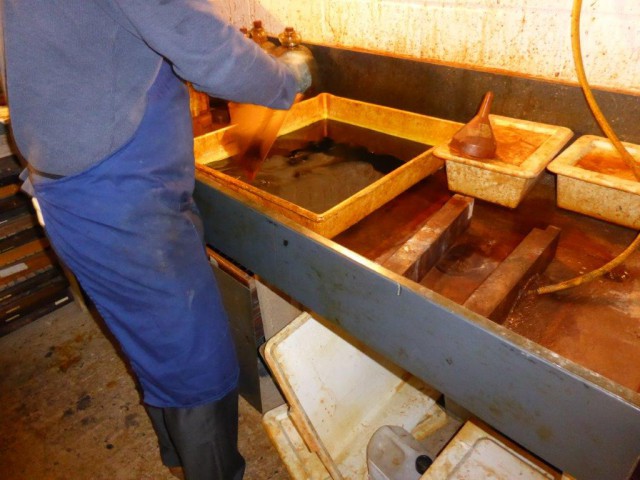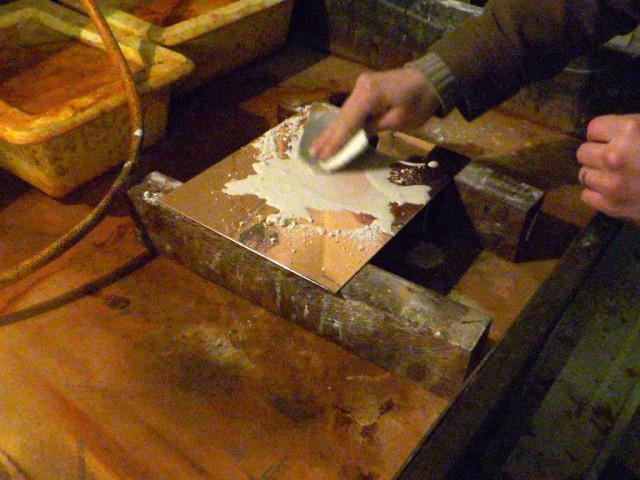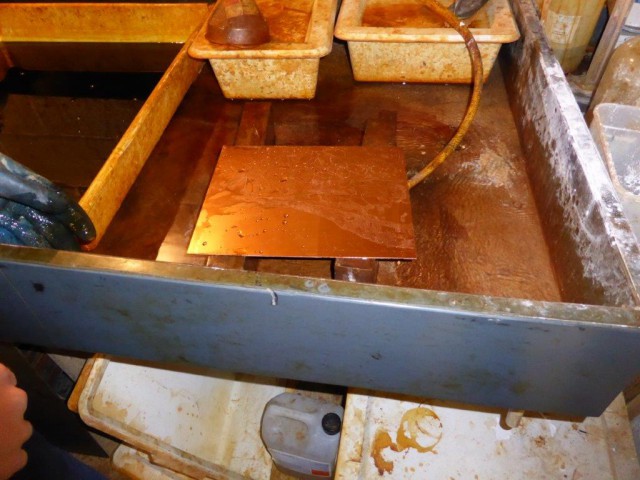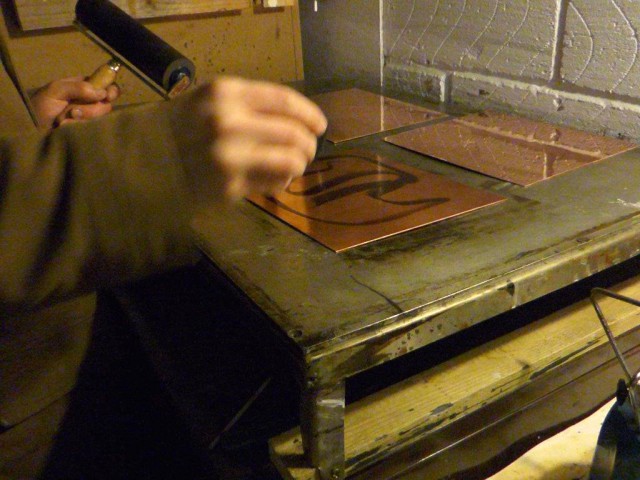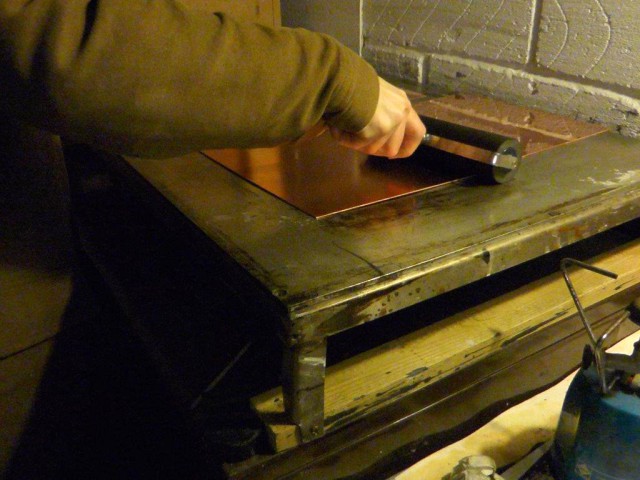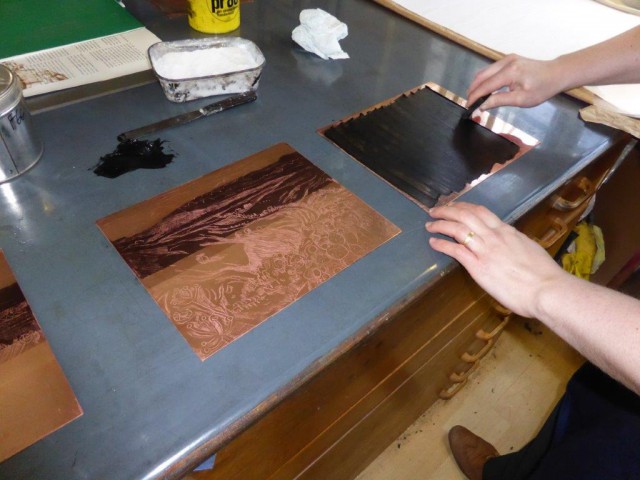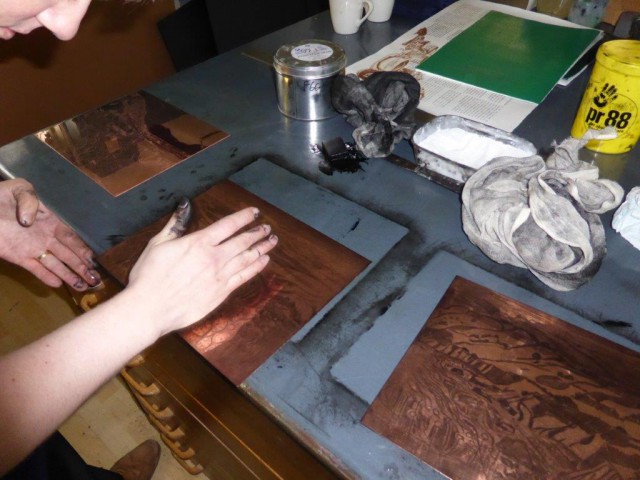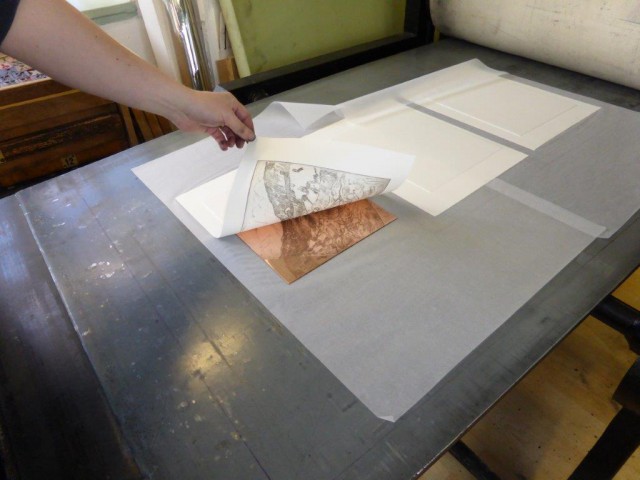 Each plate is inked, cleaned and printed. In total ten have been made. Each print is 11″ x 9″ and is printed on Somerset paper. The project has taken about a year to complete, on and off; a thoroughly enjoyable and challenging thing to do.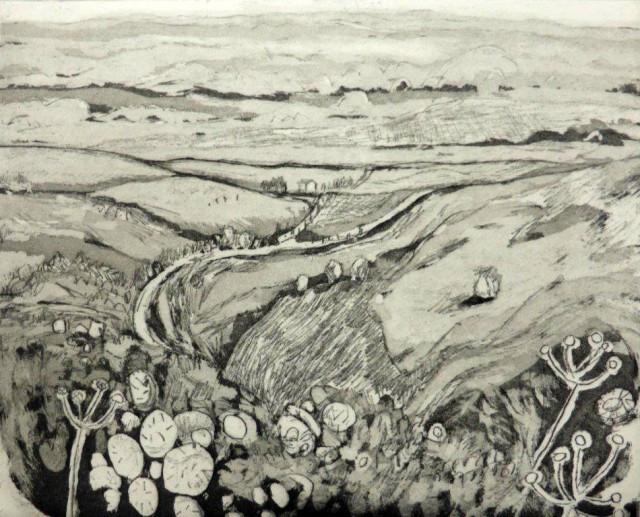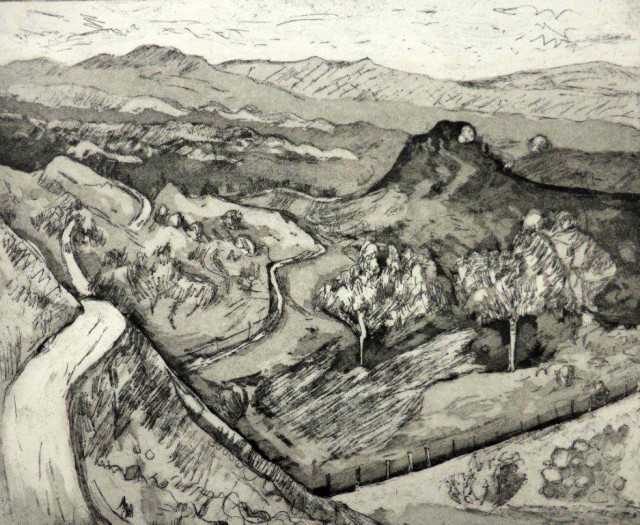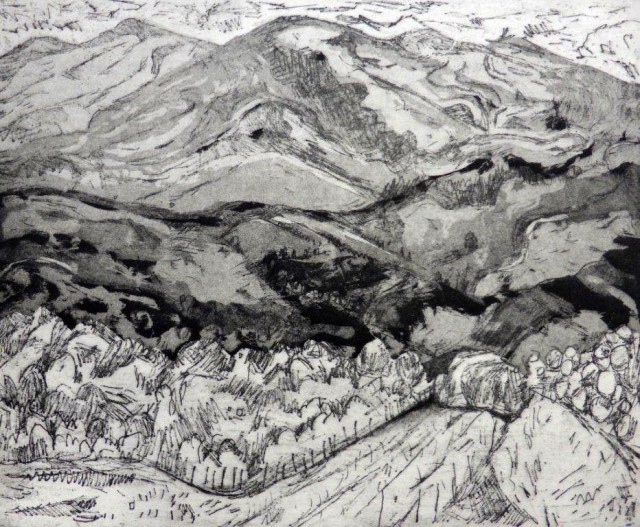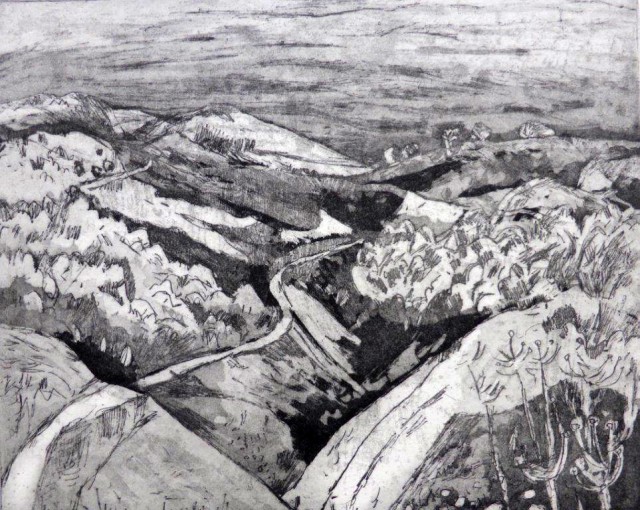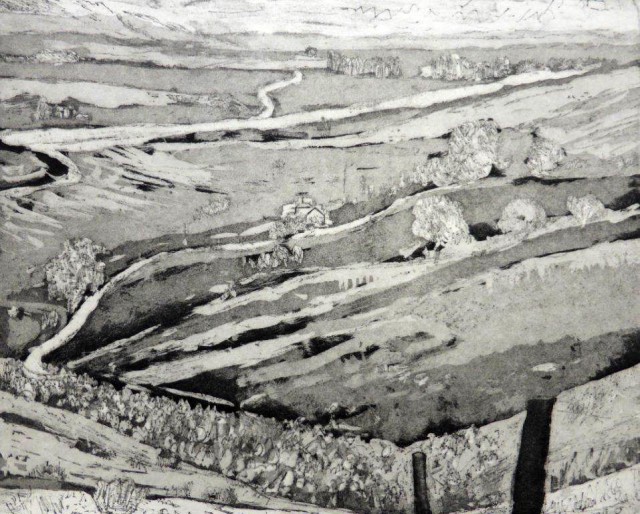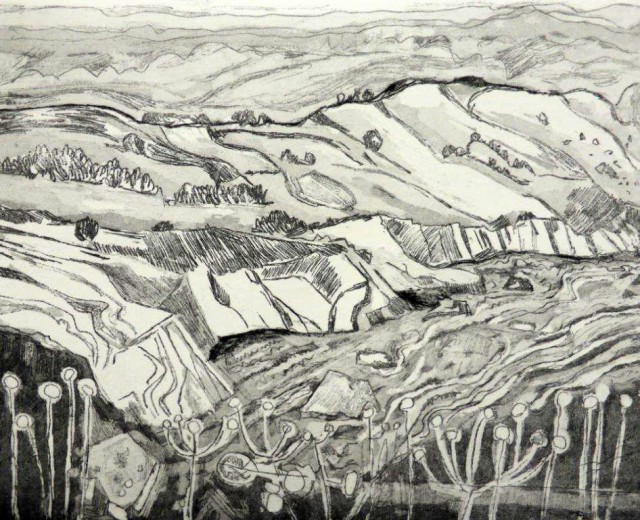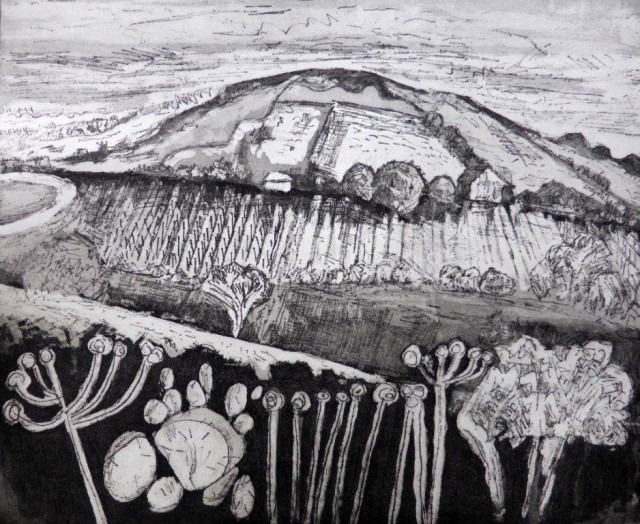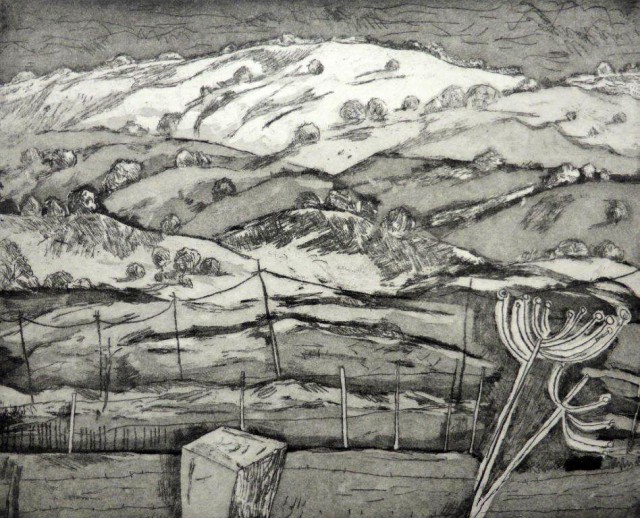 Paul Finn / The Rowley Gallery