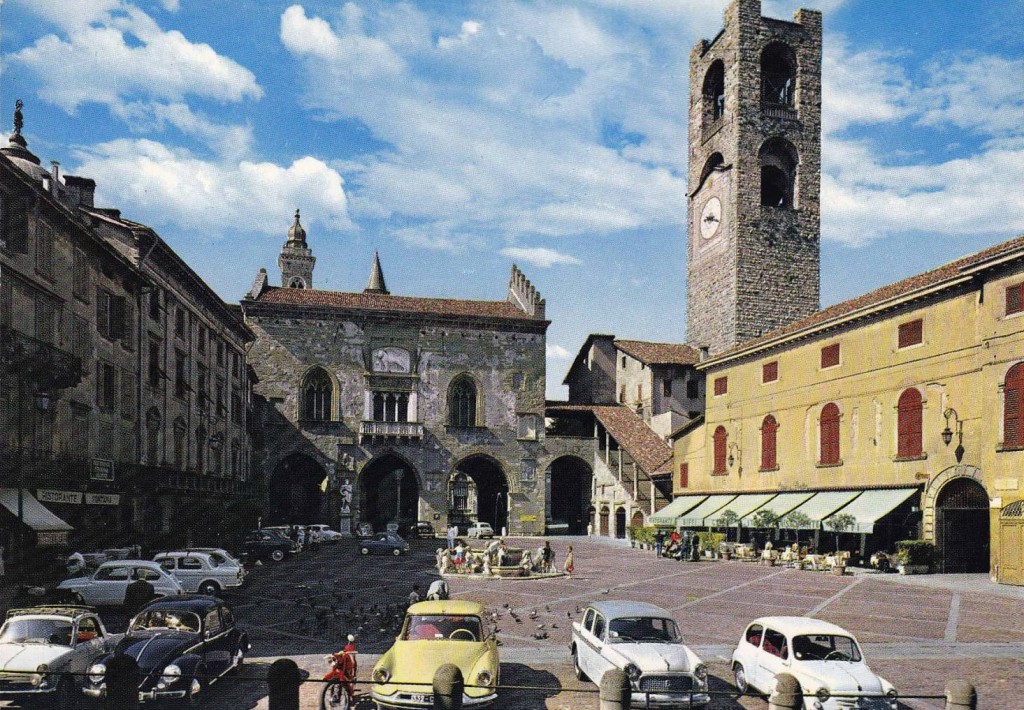 Piazza Vecchia, the Venetian styled centrepiece of Bergamo's upper town, the medieval Città Alta, high on the hill overlooking the modern city of Bergamo on the plain below. Judging by the cars I'd guess this postcard dates from the 1960s, but there were no cars parked here when we visited last summer. The square was pedestrianised for the flocks of summer tourists.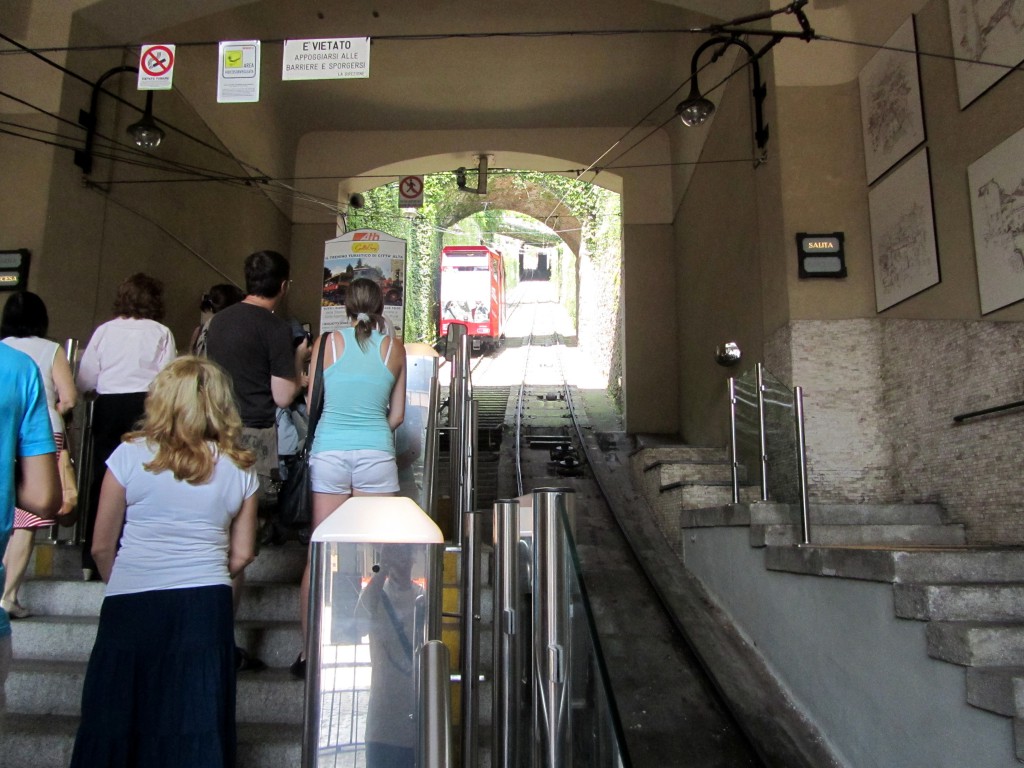 Access from Bergamo Bassa, the city down below, was either by a steep climb on foot or a sedate glide on the funicular railway. We chose the glide and bought one-way tickets to the top.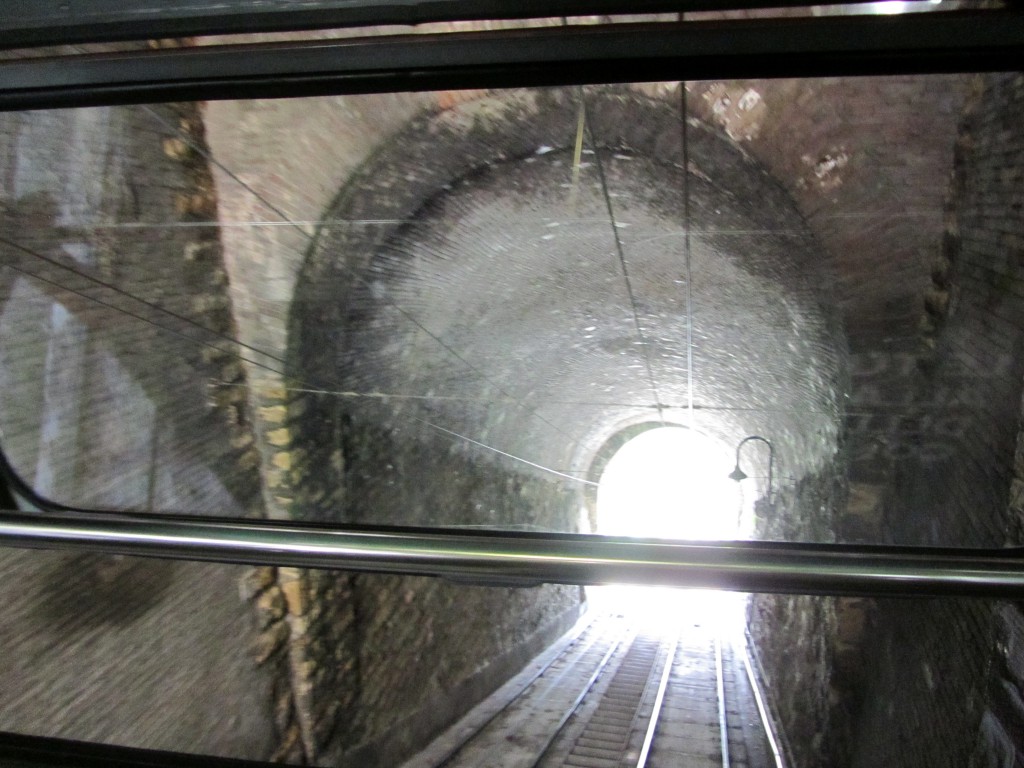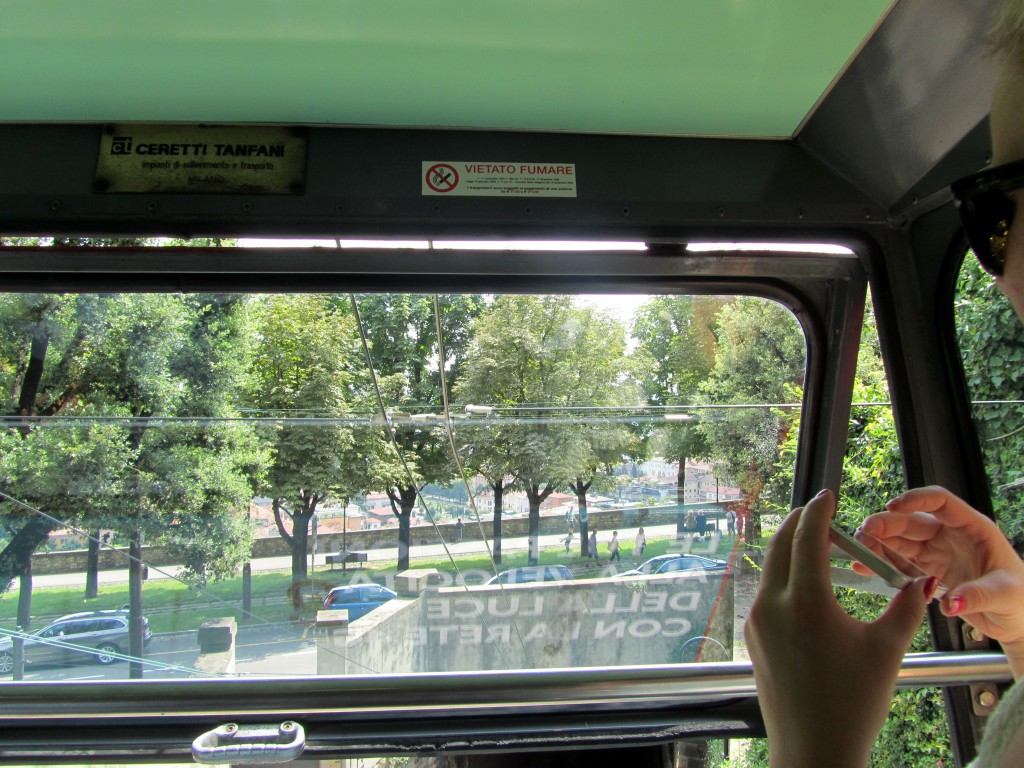 We wandered the cobbled streets which led us inevitably to 'one of Italy's great Renaissance squares'.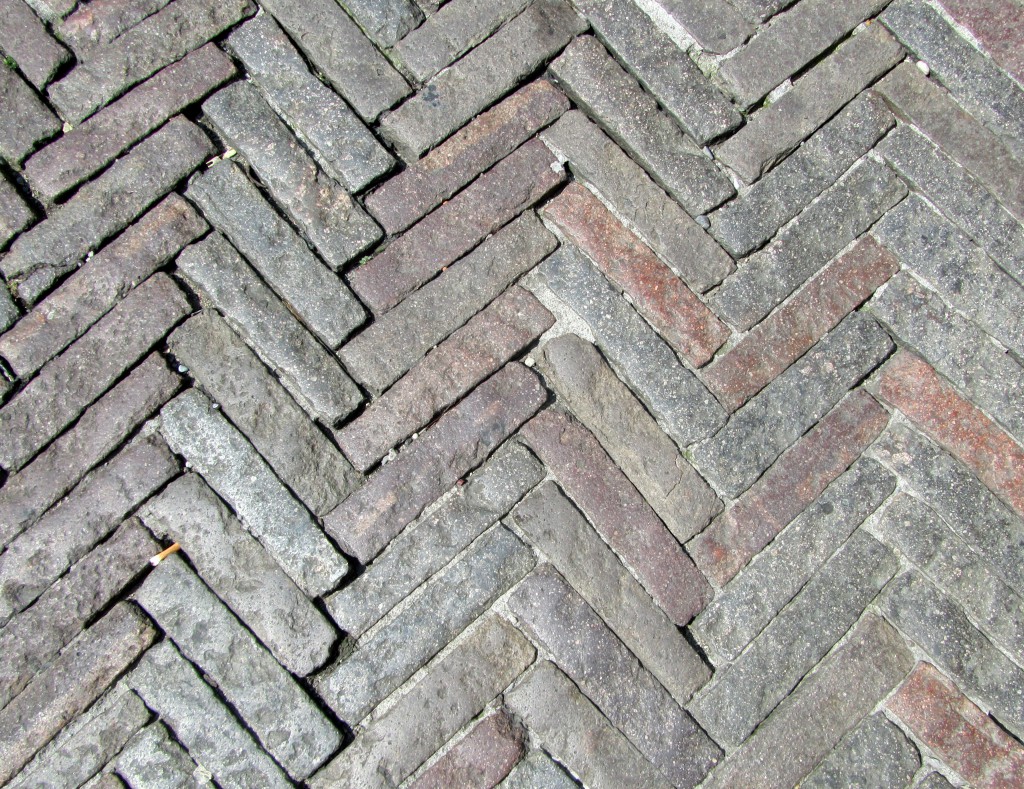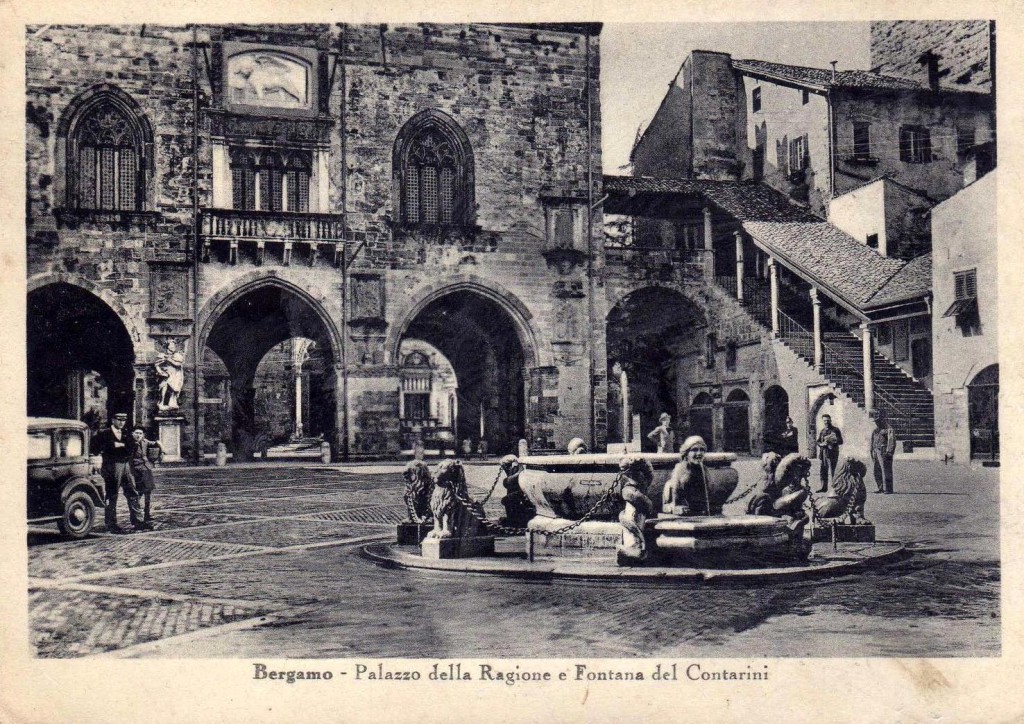 The Piazza Vecchia – Bergamo's coup de théâtre, a broad, open square enclosed by a harmonious miscellany of buildings – offering refreshment and the cooling waters of the Fontana del Contarini.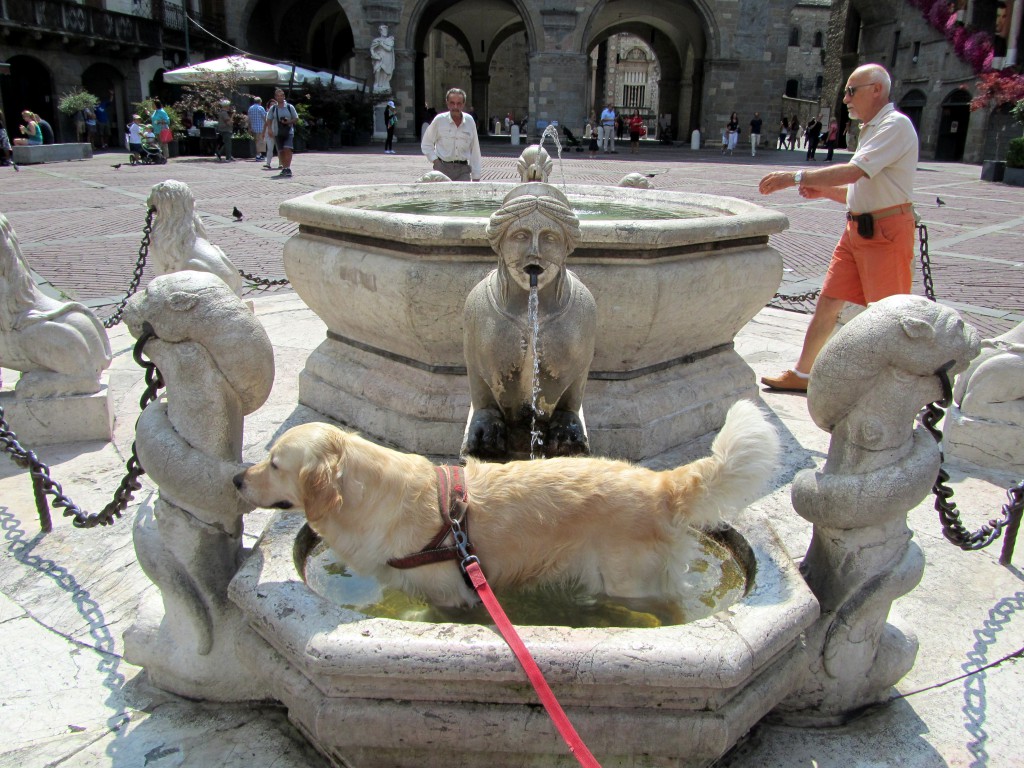 The square was the perfect shady spot to stop for lunch, but still too hot to try Bergamo's speciality, polenta with melted cheese. Instead we chose a tasty dish of ravioli with sage and pancetta.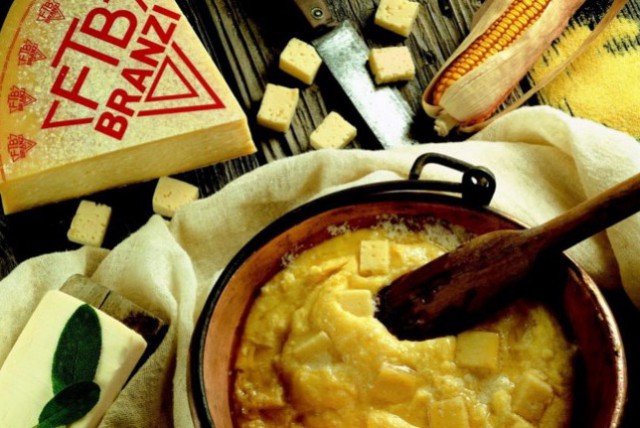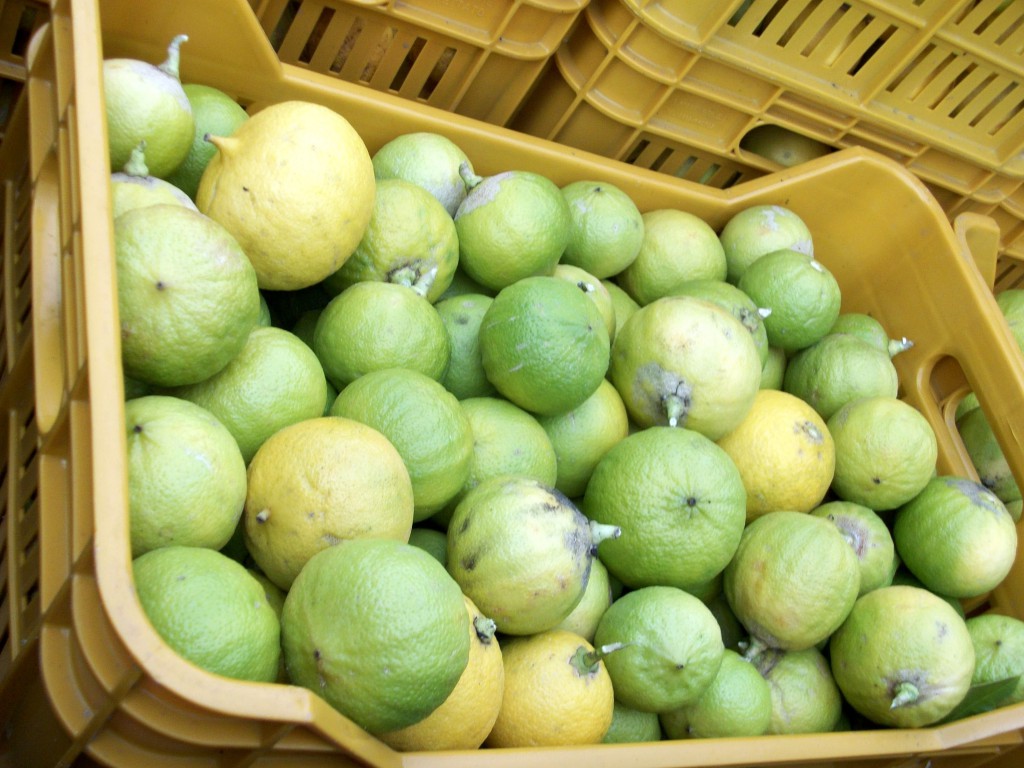 Bergamo is also renowned for Bergamot orange, Citrus bergamia, source of Bergamot essential oil, a component of Eau de Cologne and Earl Grey tea and so called because it was first sold in Bergamo.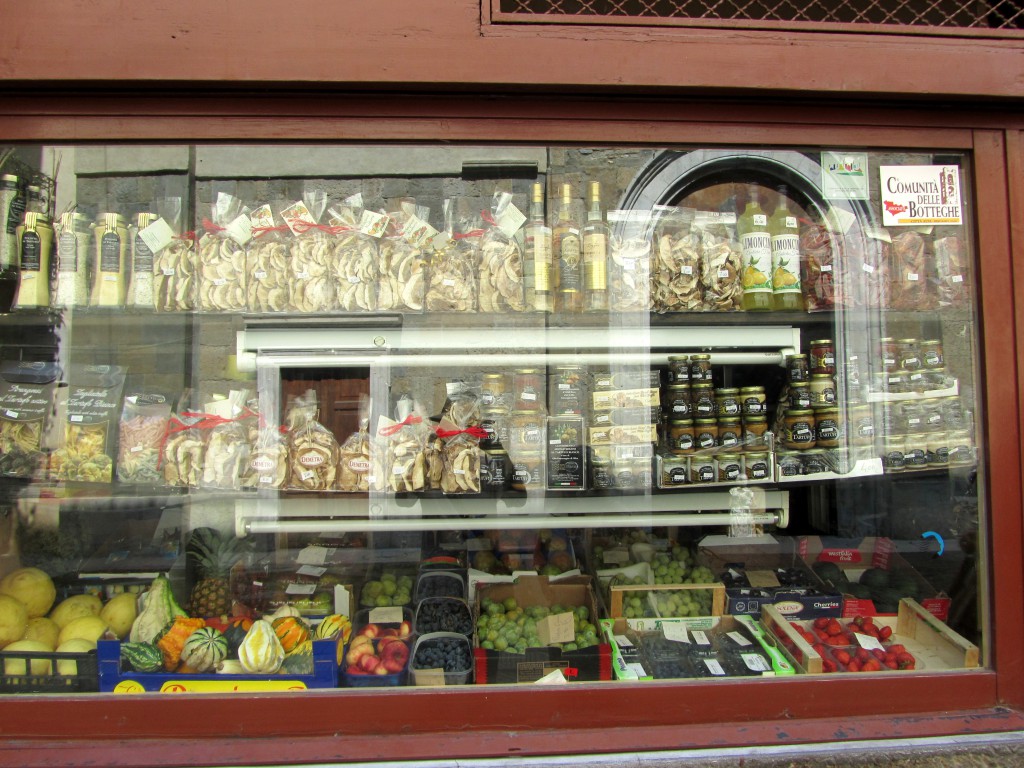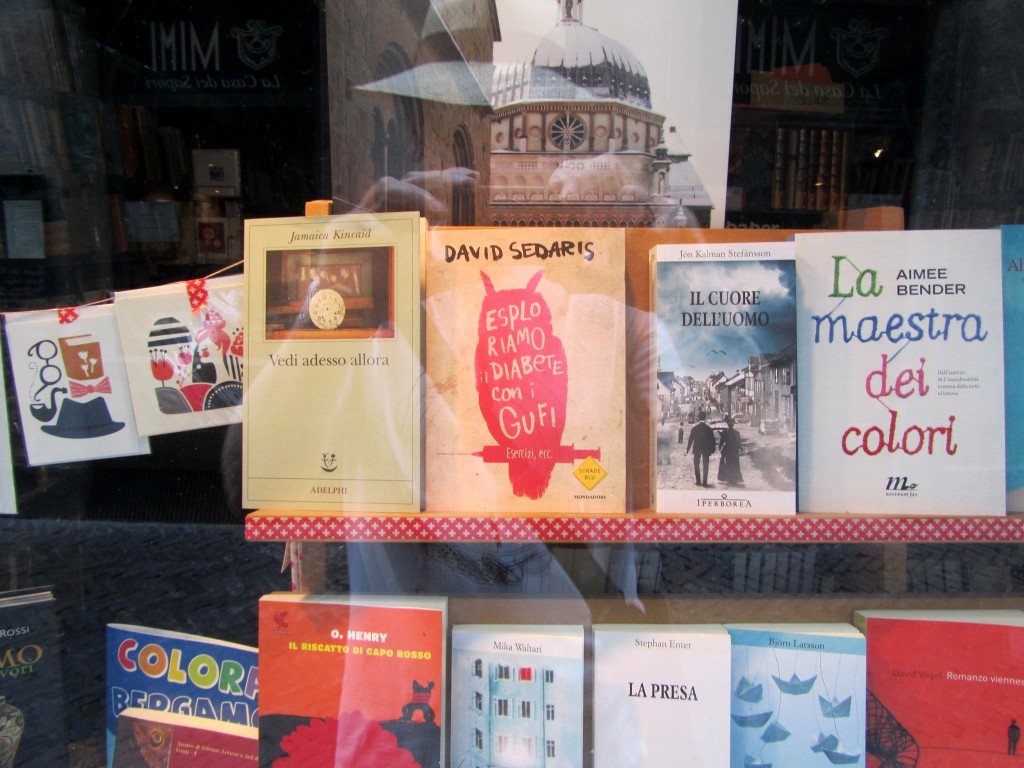 But bergamots were not the only fruit. I was tempted by the David Sedaris in the bookshop window, exploring diabetes with owls. How would that sound in Italian? Maybe owls are not the only hoot.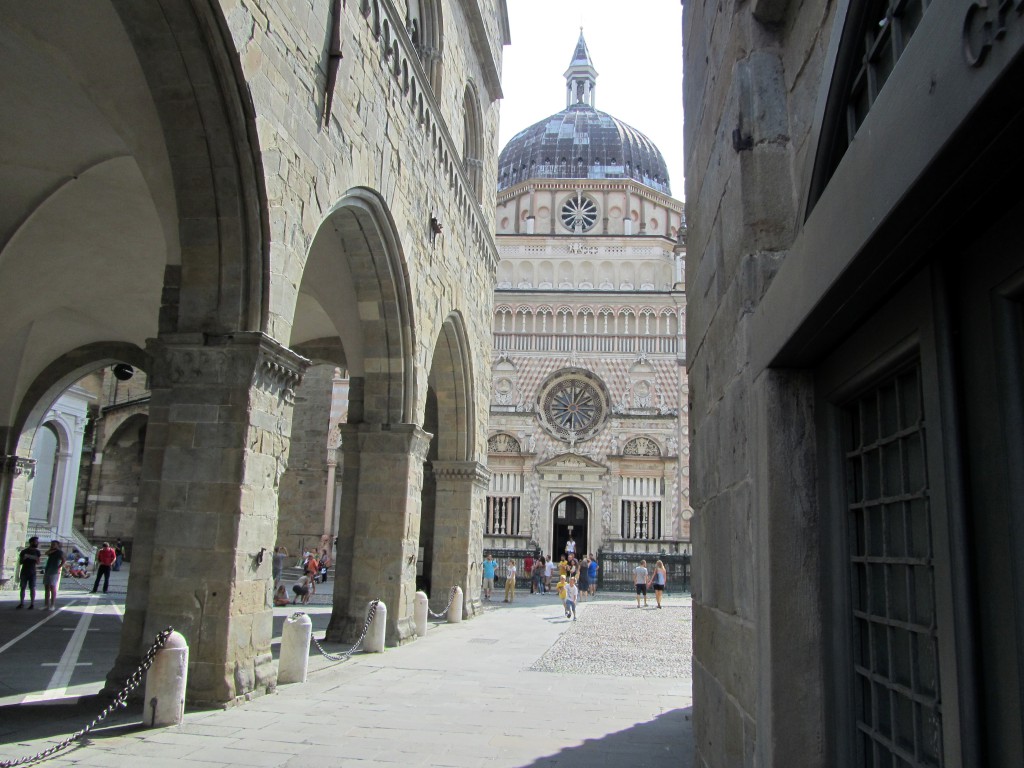 Beyond Piazza Vecchia stands Cappella Colleoni, its frescoed ceiling painted by Tiepolo and between the arches under the Palazzo della Ragione there's an extravagant sundial set into the paving stones.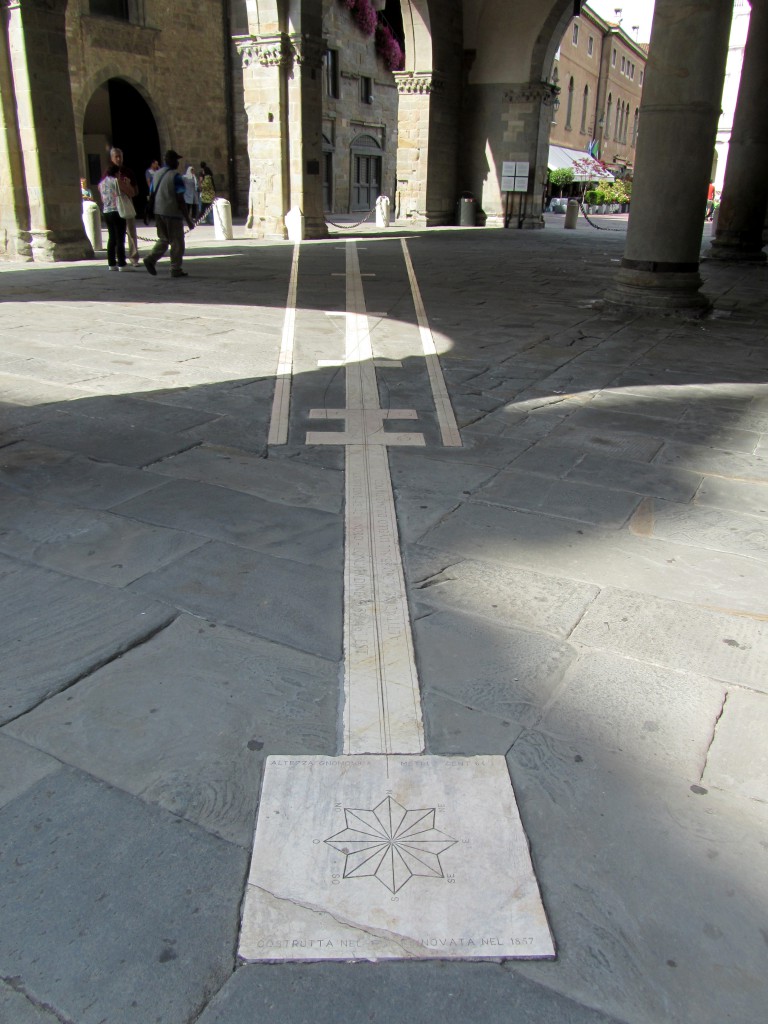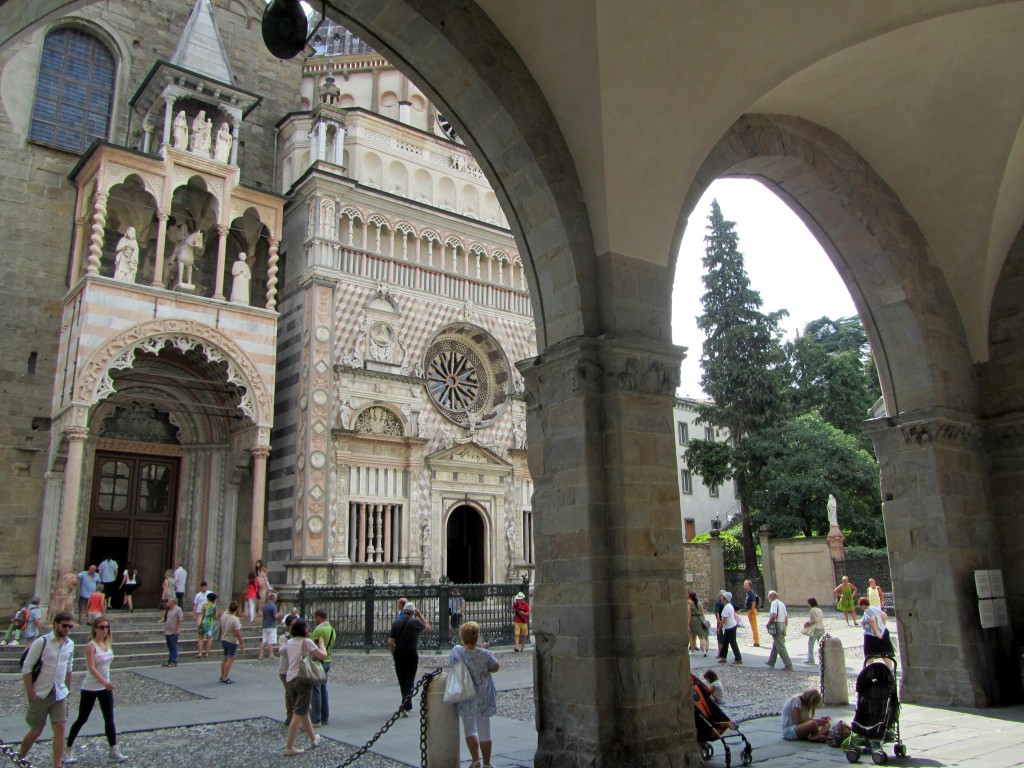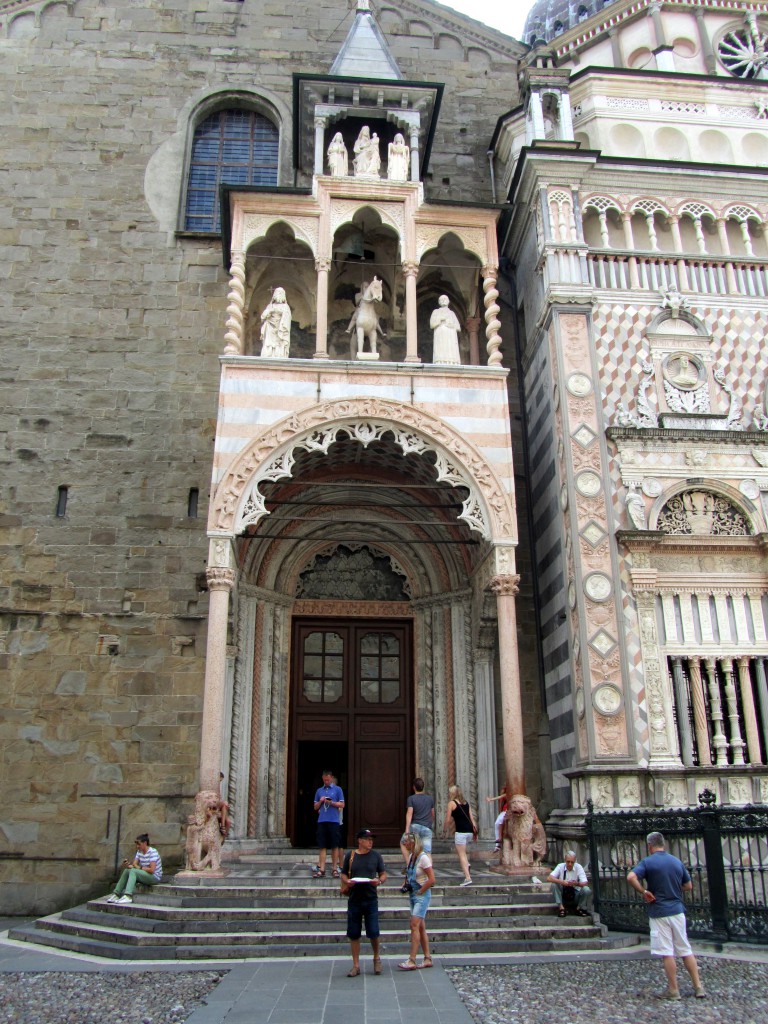 The Basilica of Santa Maria Maggiore, with Romanesque lions on either side and an equestrian statue of St Alexander above the Gothic north portal.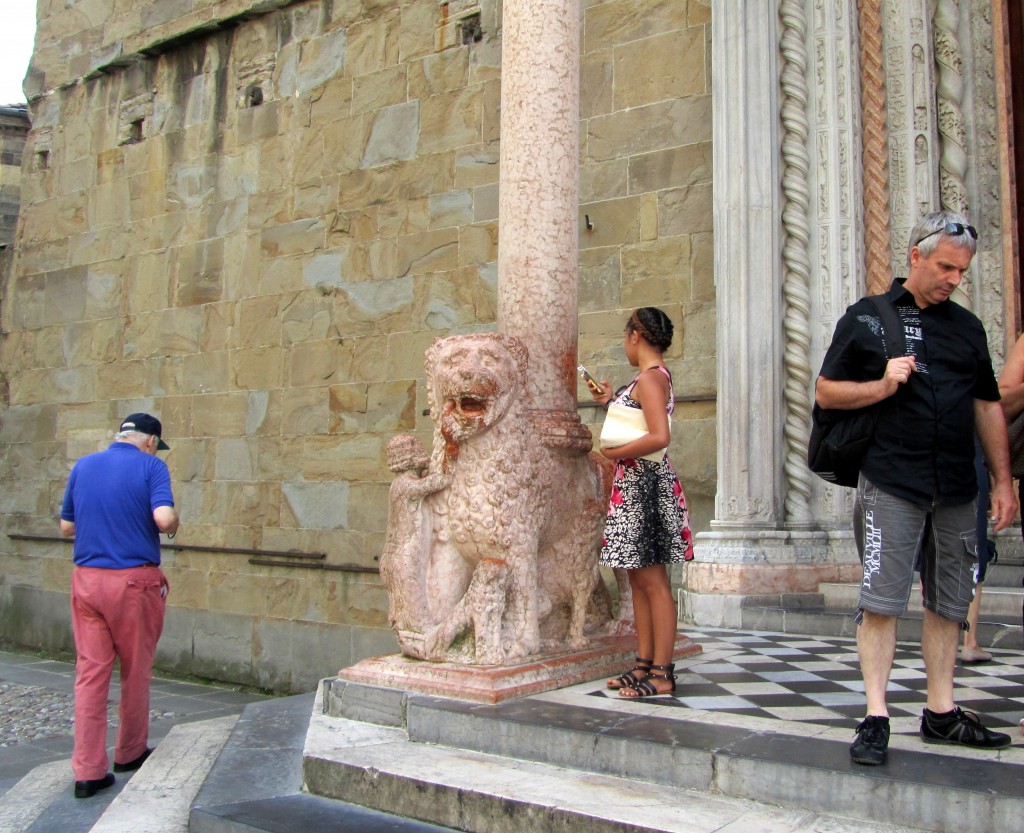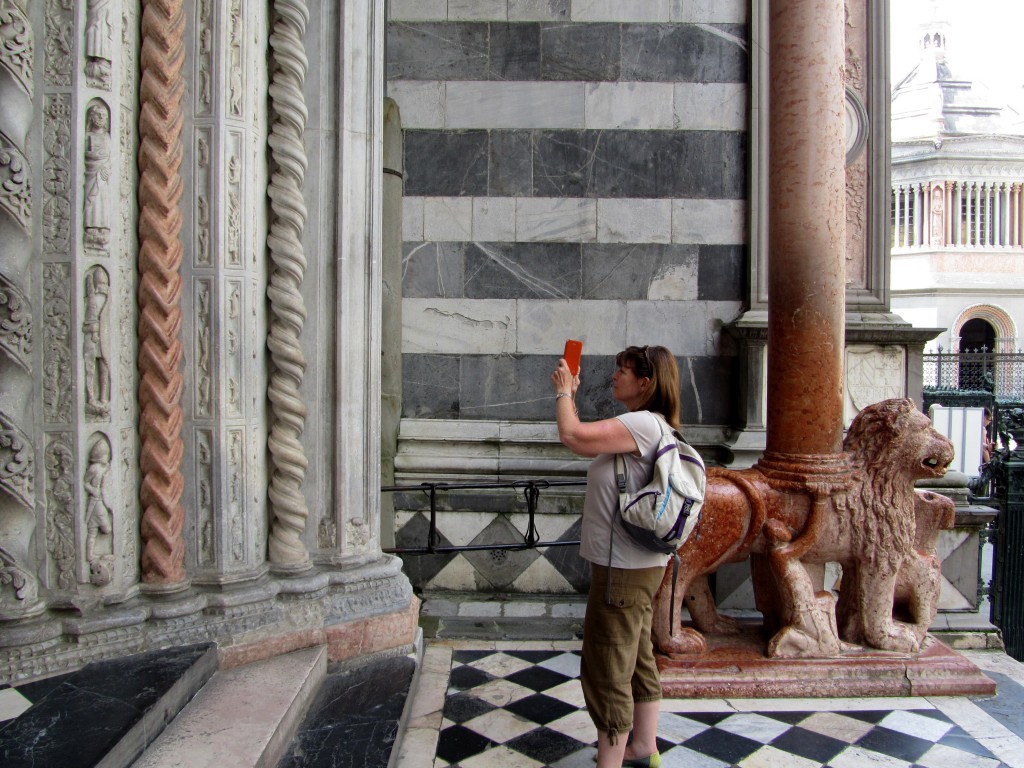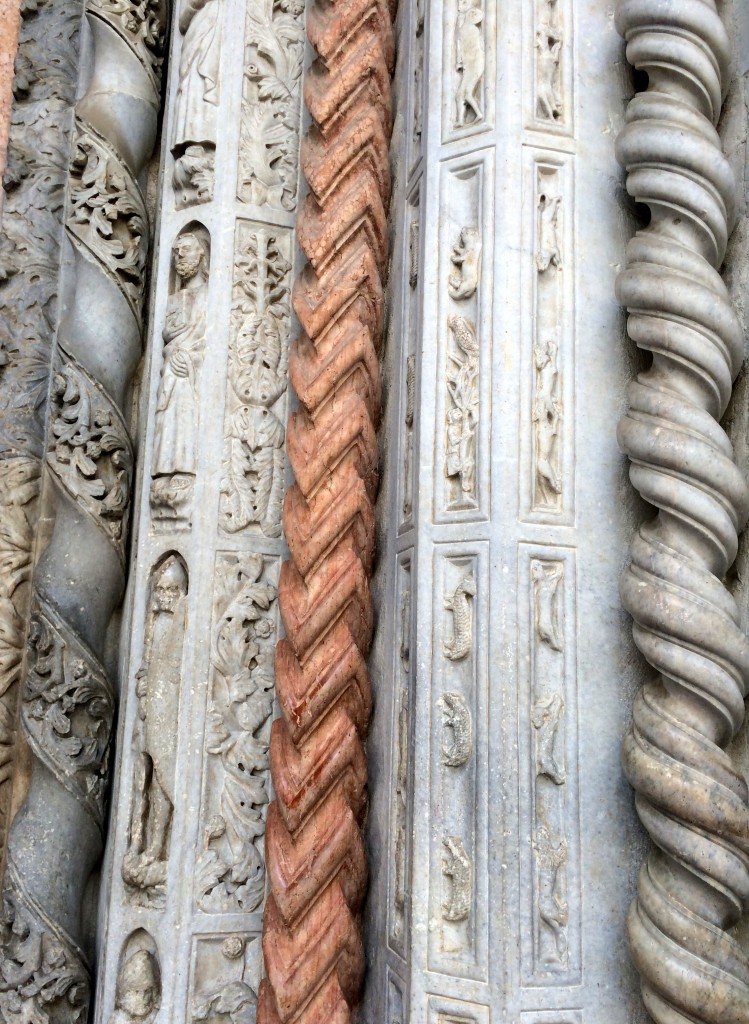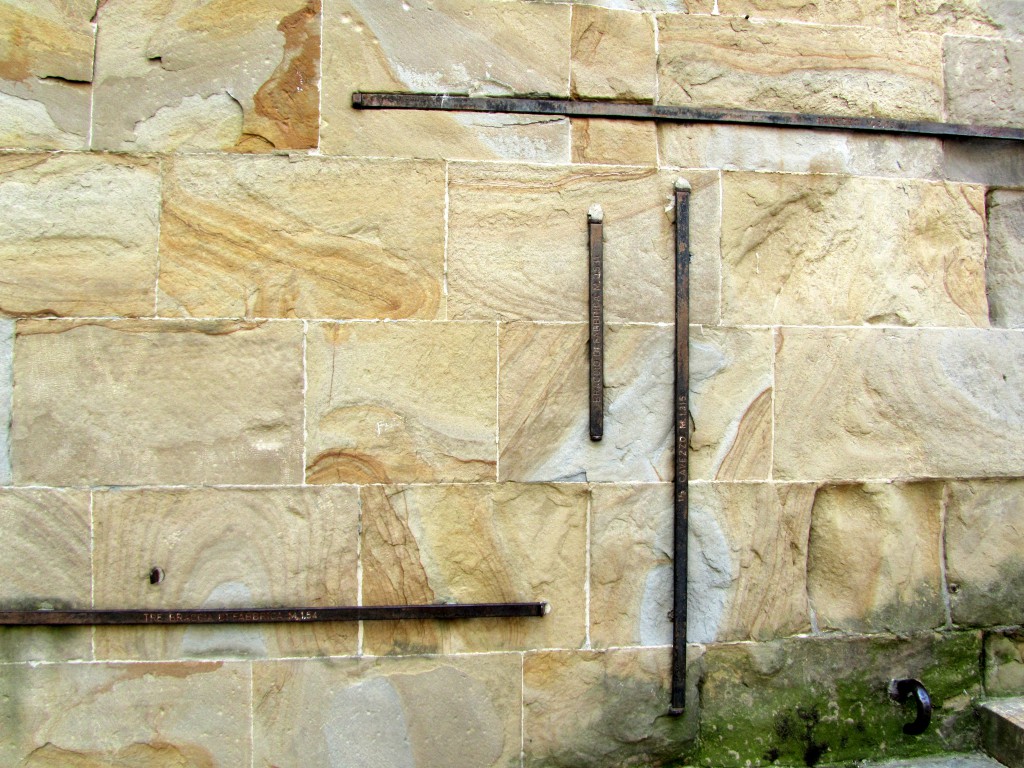 And a nice abstract arrangement of metal straps alongside. Inside, the decoration was not so minimal.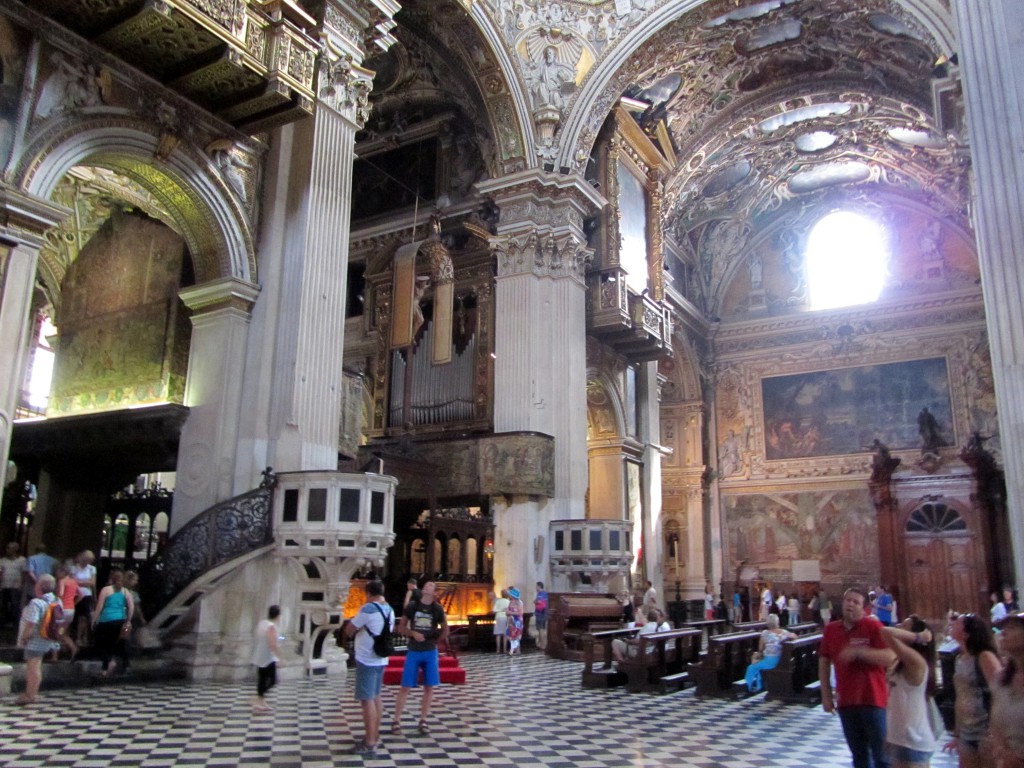 The twelfth-century church, built over an eighth-century predecessor… is one of Lombardy's best Romanesque churches, and the apse and minor portals are all beautiful examples of the genre. The… interior… is a different kettle of fish, dating from a late-sixteenth century makeover. It is extraordinarily elaborate, its ceiling marzipanned with ornament in the finest tradition of Baroque excess, encrusted with gilded stucco, painted vignettes and languishing statues.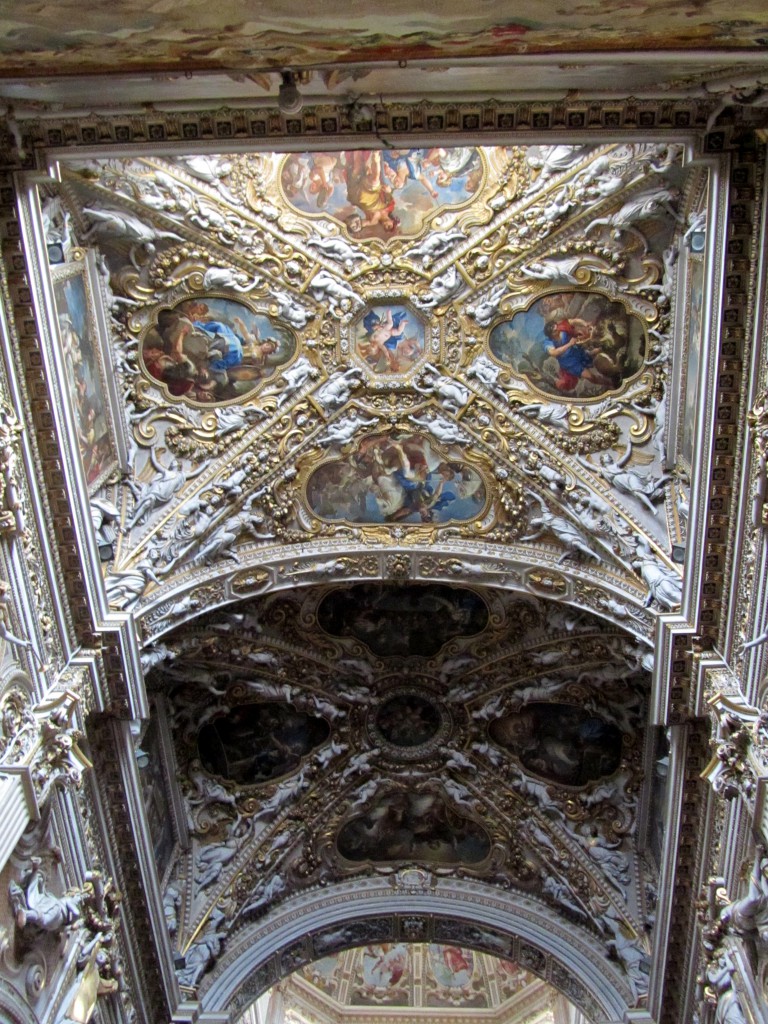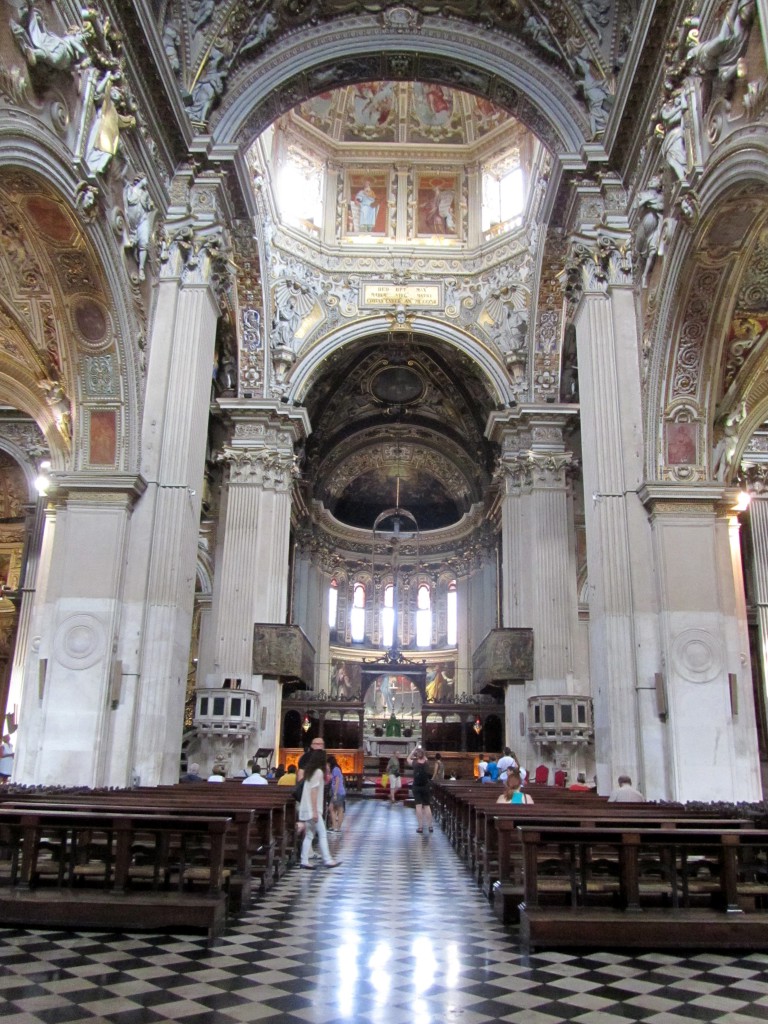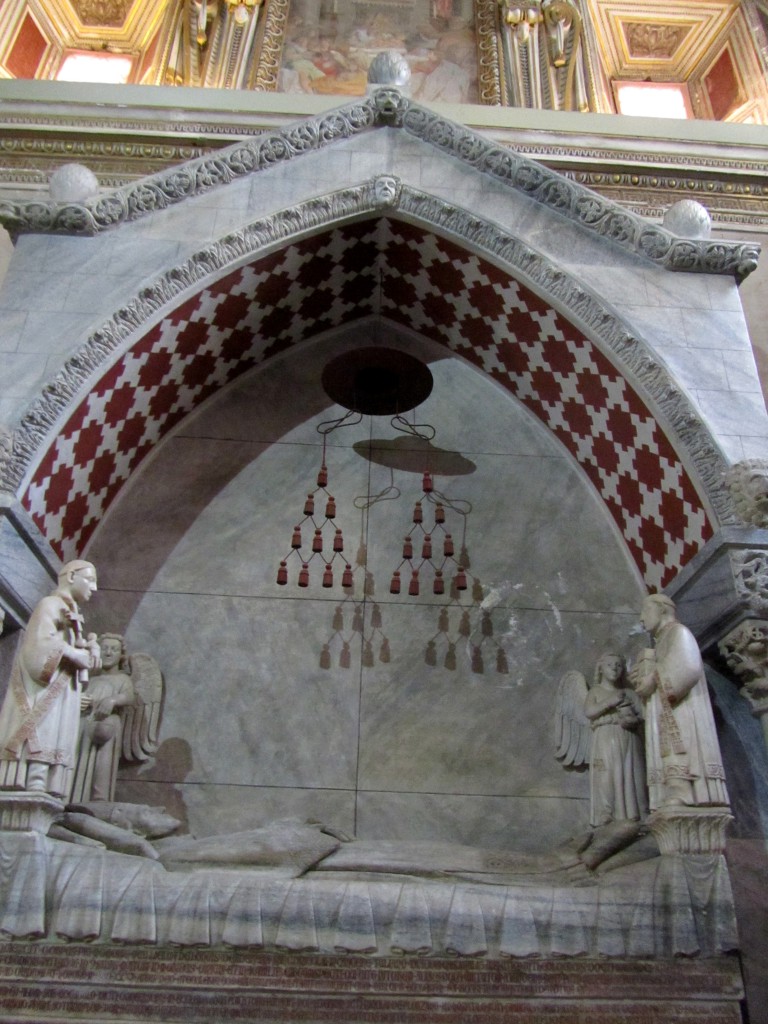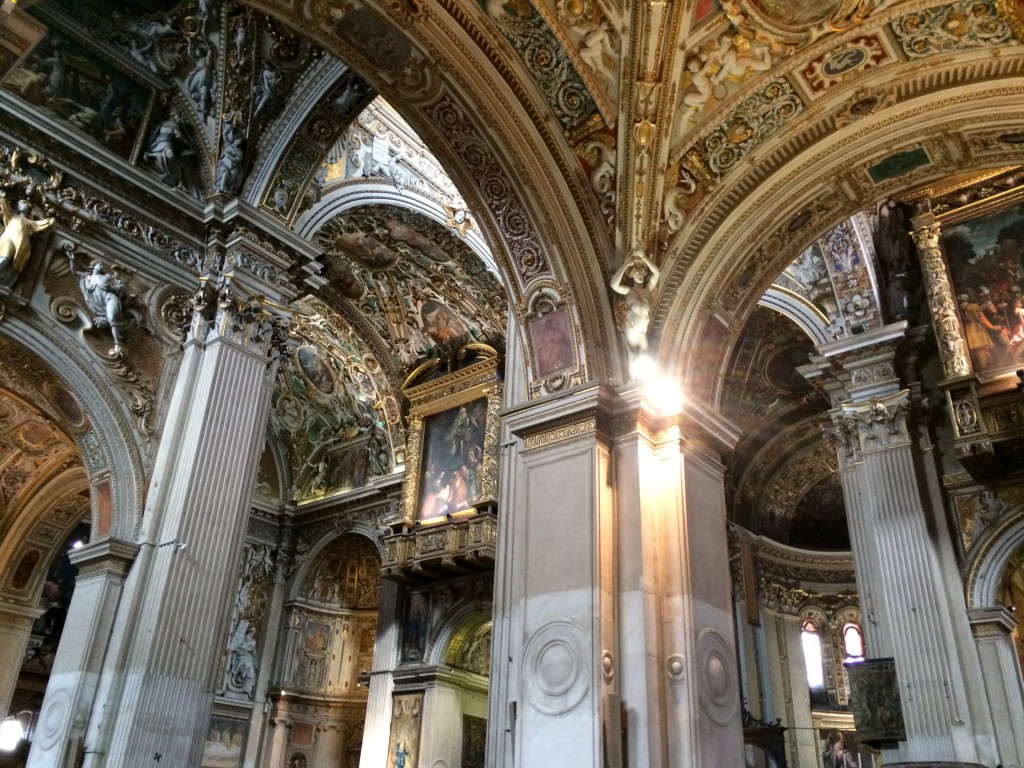 Inside, little sense of its Romanesque simplicity remains beneath the gilding and… overpowering magnificence… the basilica flowers into a full-blown Baroque extravaganza.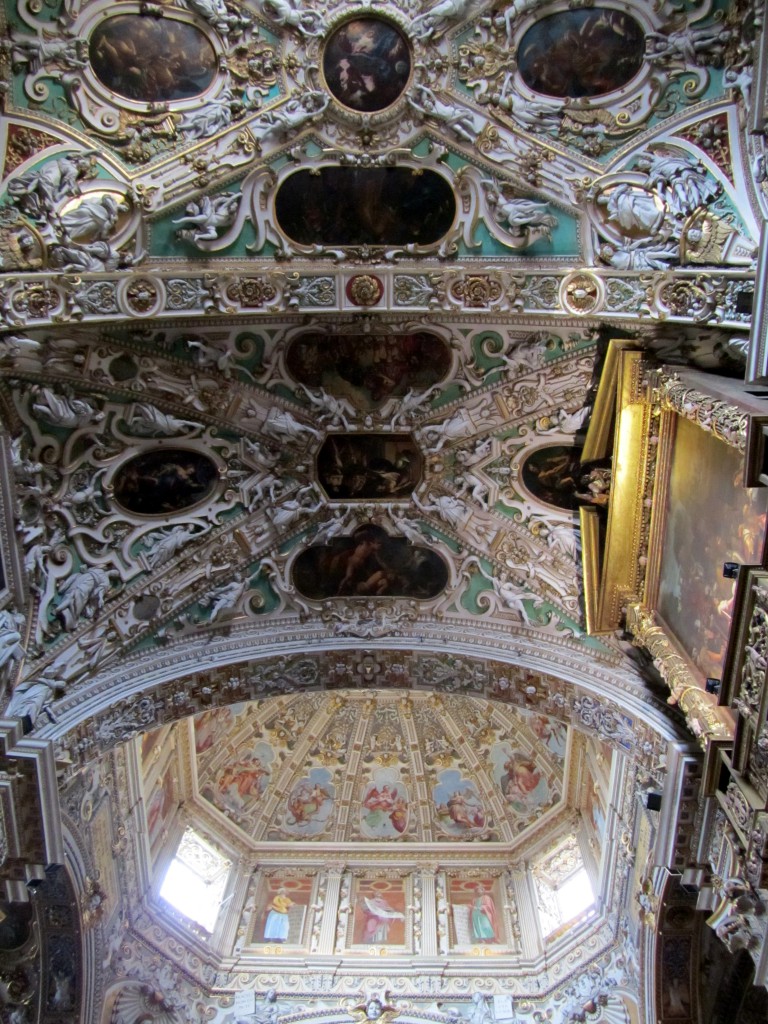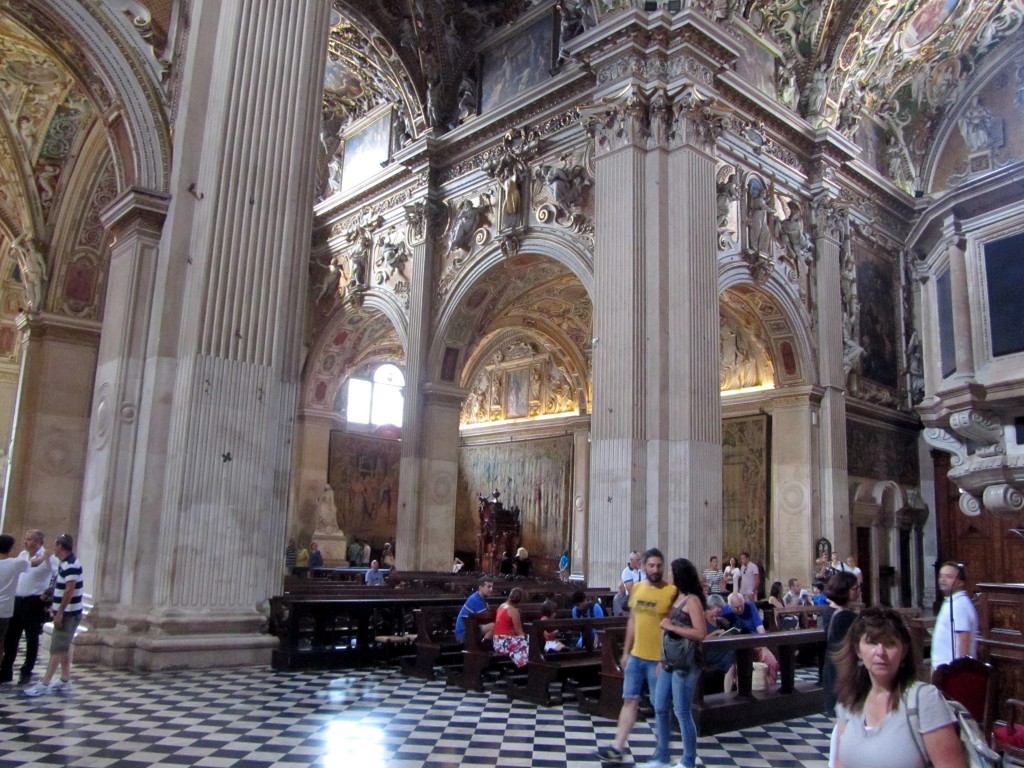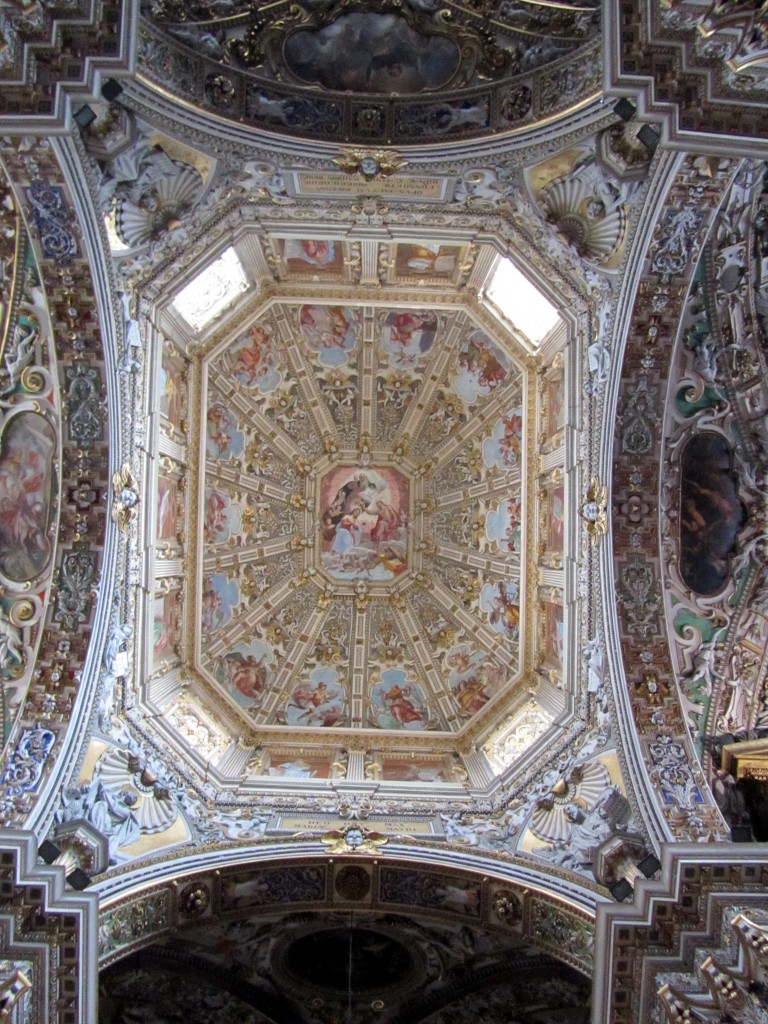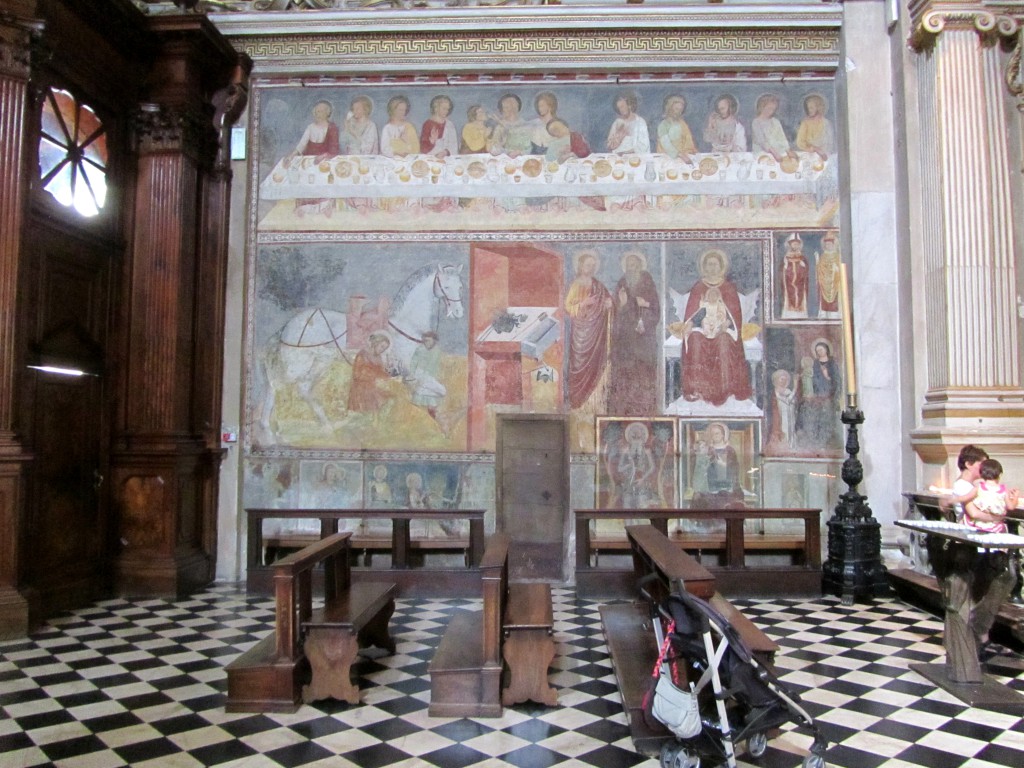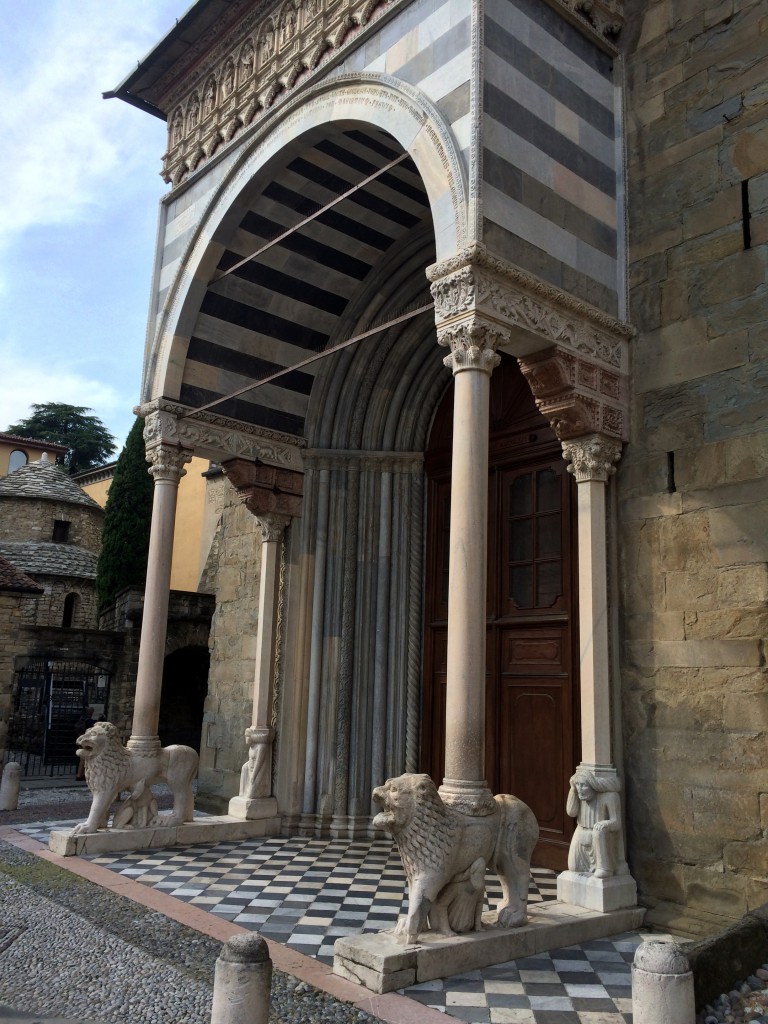 Back outside and there were two more Romanesque lions standing guard at the southern portal.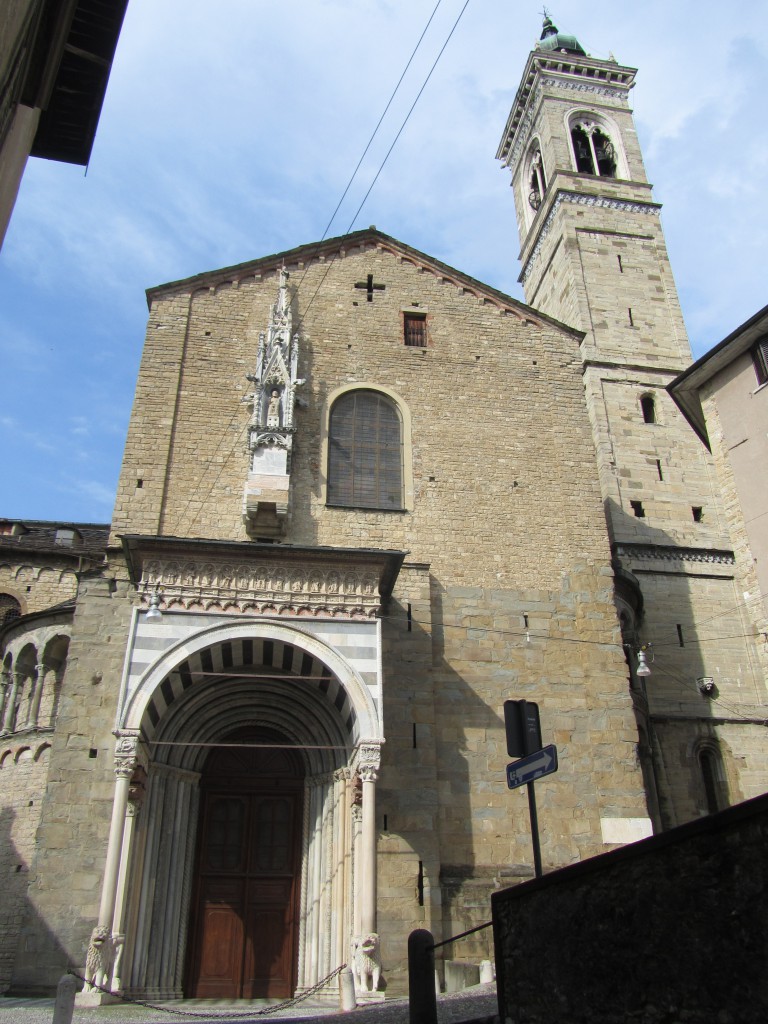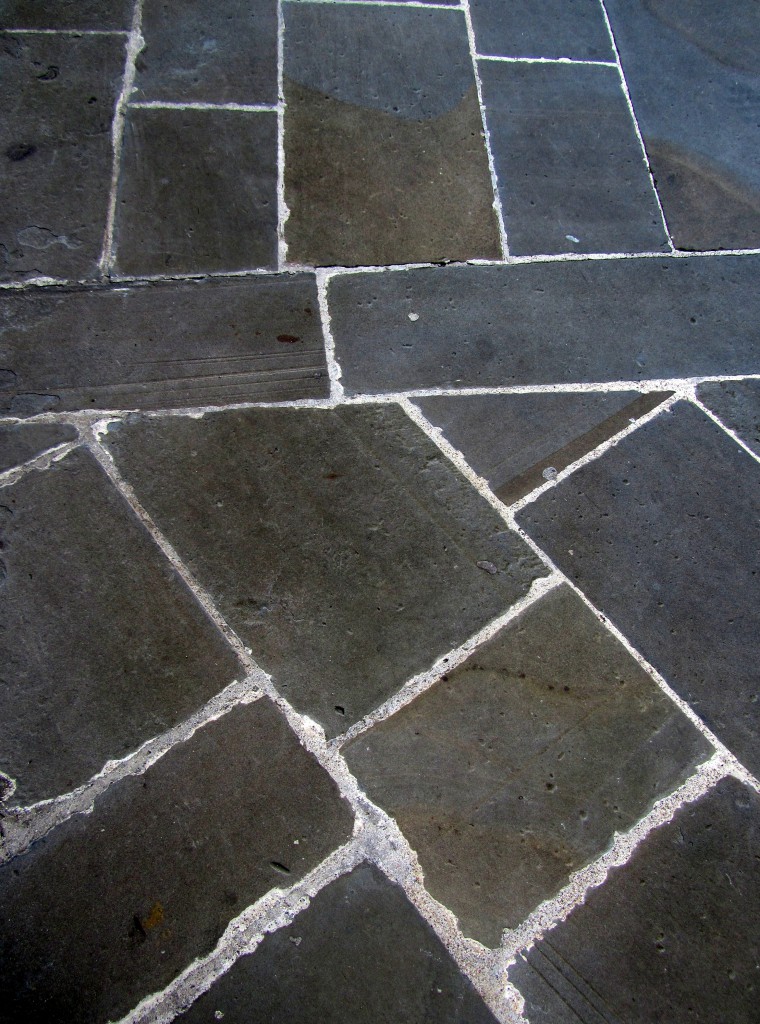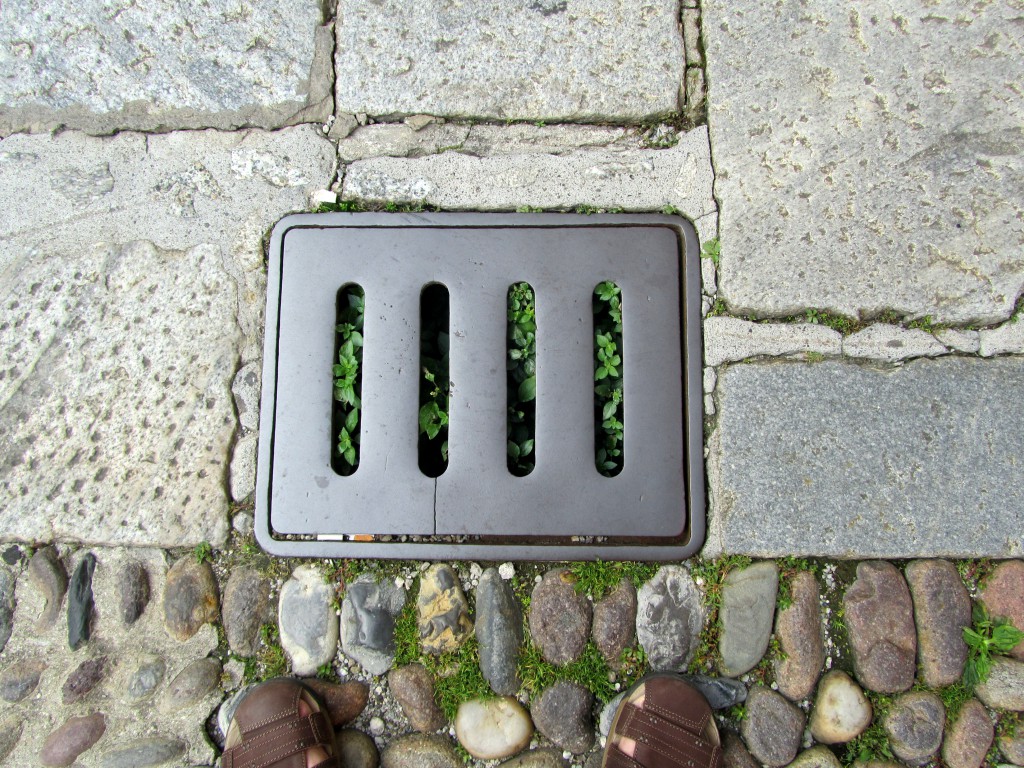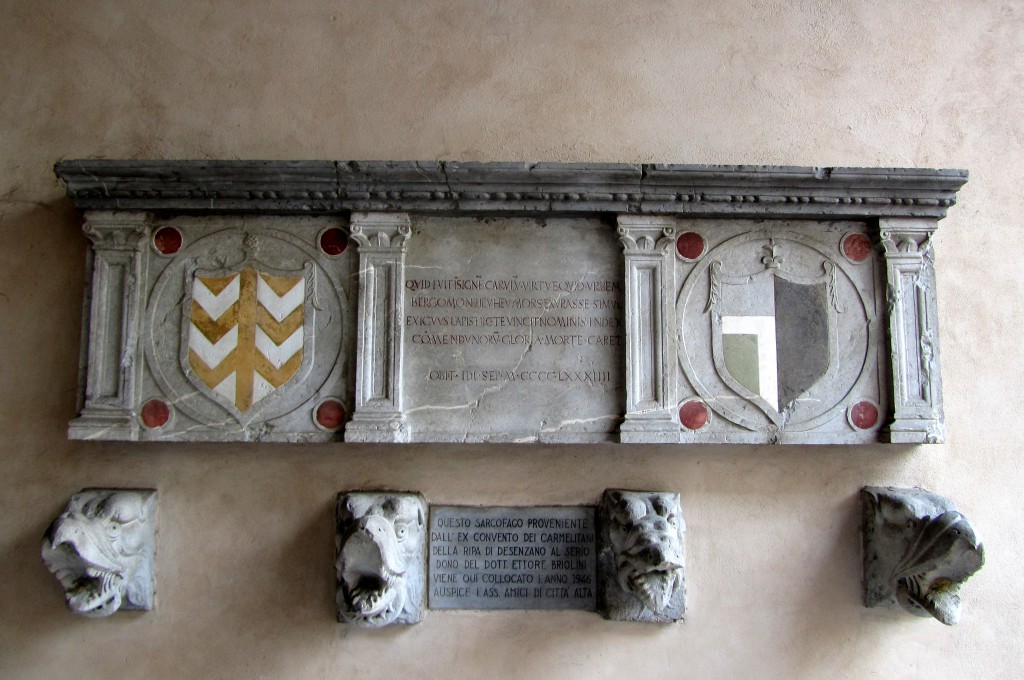 We climbed the stairs from Piazza Vecchia to the first floor of the Palazzo della Ragione where we found a temporary display of masterpieces on loan from Bergamo's prestigious Accademia Carrara.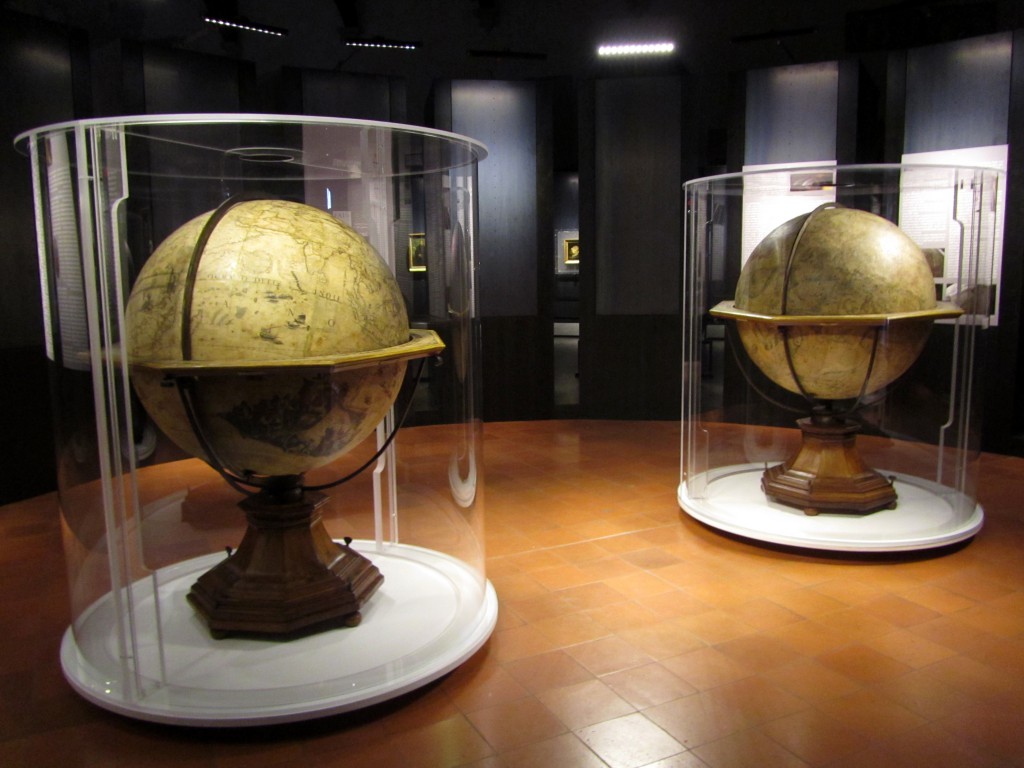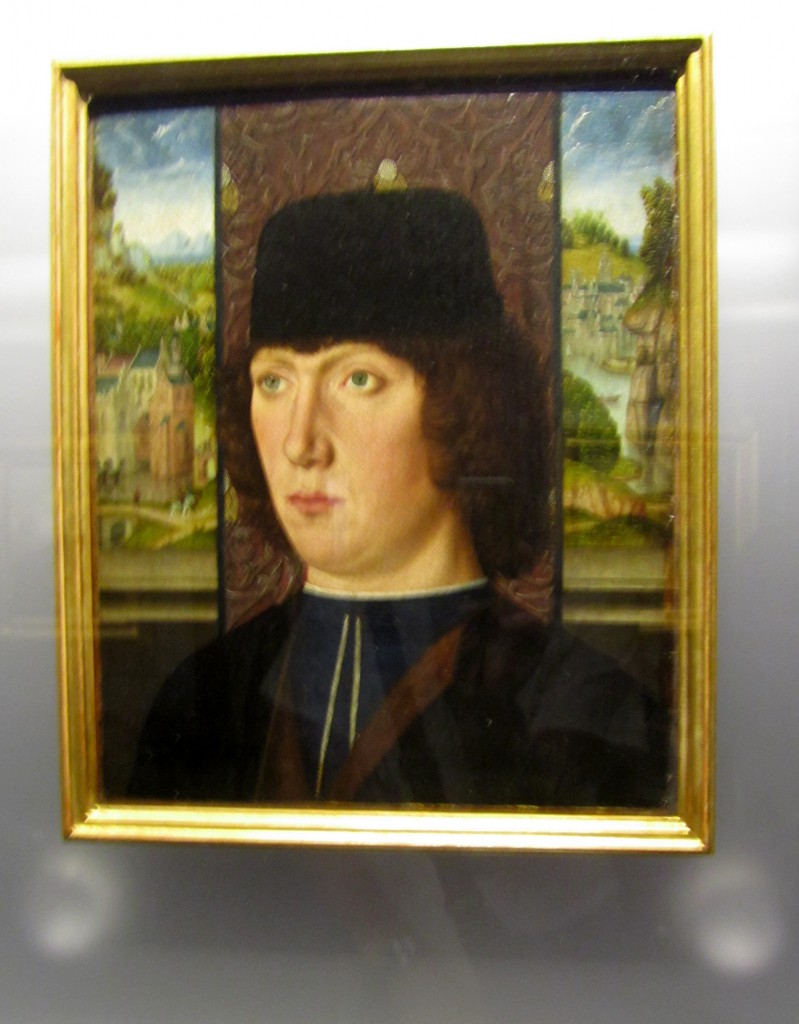 Portrait of A Young Man – The Master of The Legend of St Ursula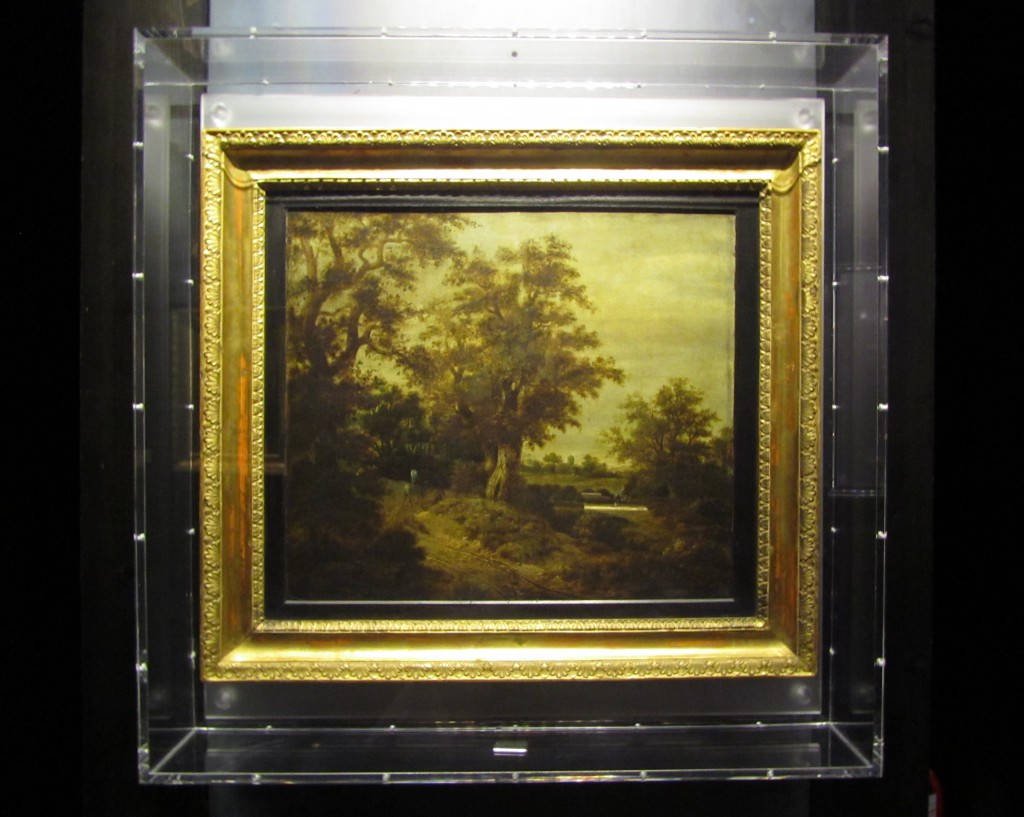 Landscape With Trees & Rider – Dutch School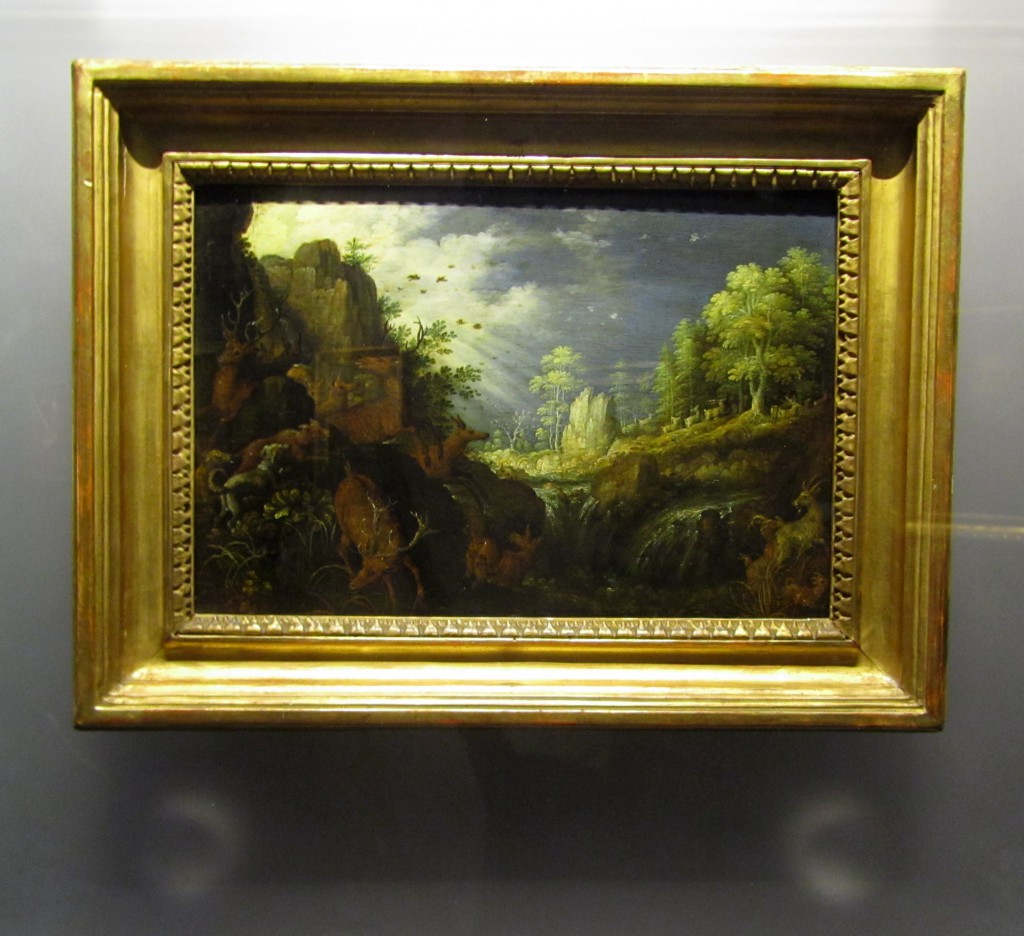 River Landscape With Animals – Roelandt Savery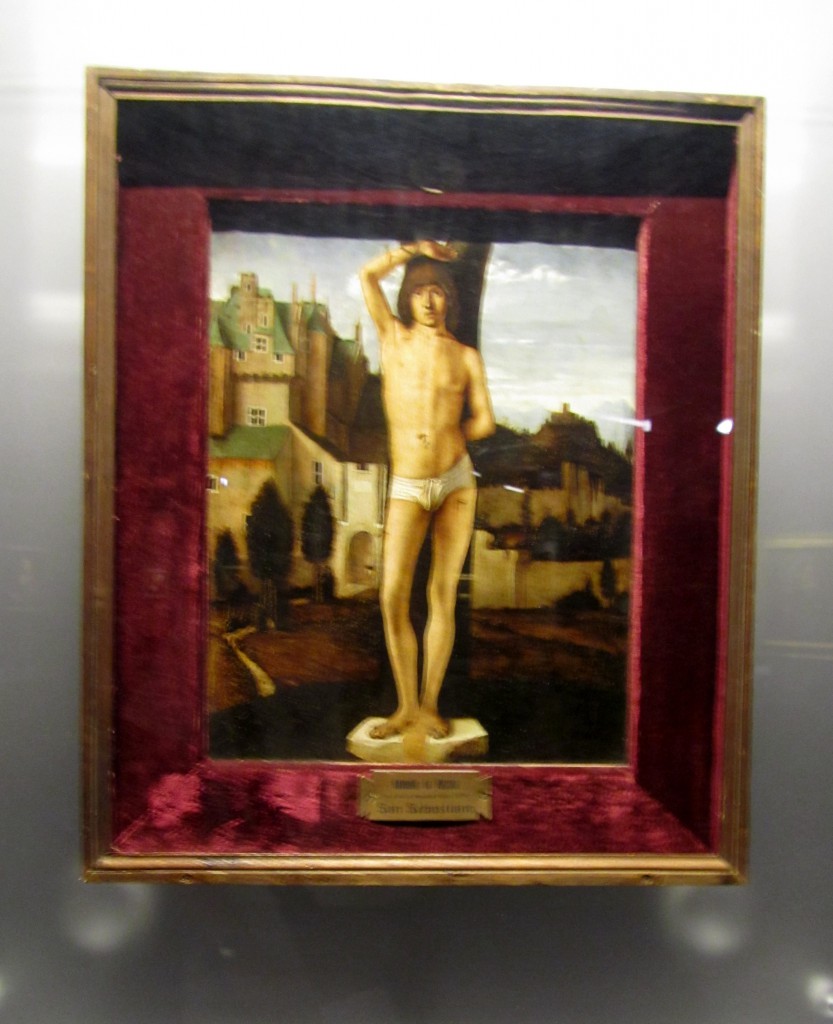 St Sebastian – Bartolomeo Montagna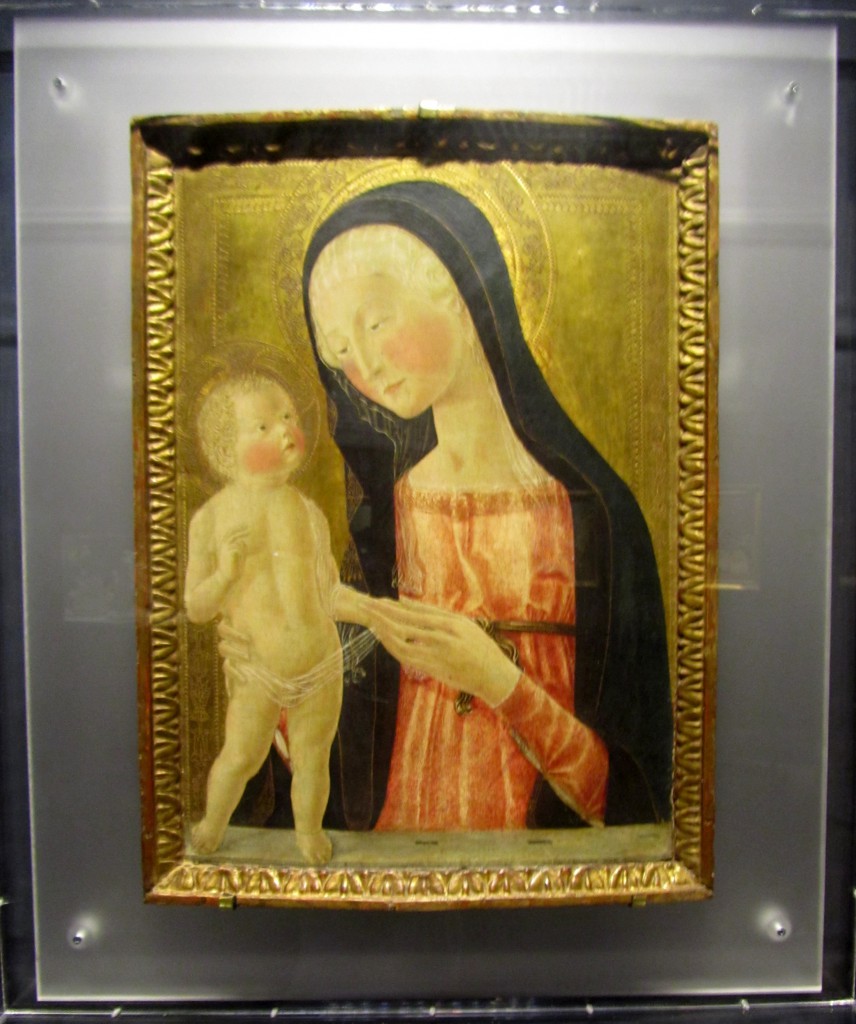 Madonna With Child – Neroccio di Bartolomeo de'Landi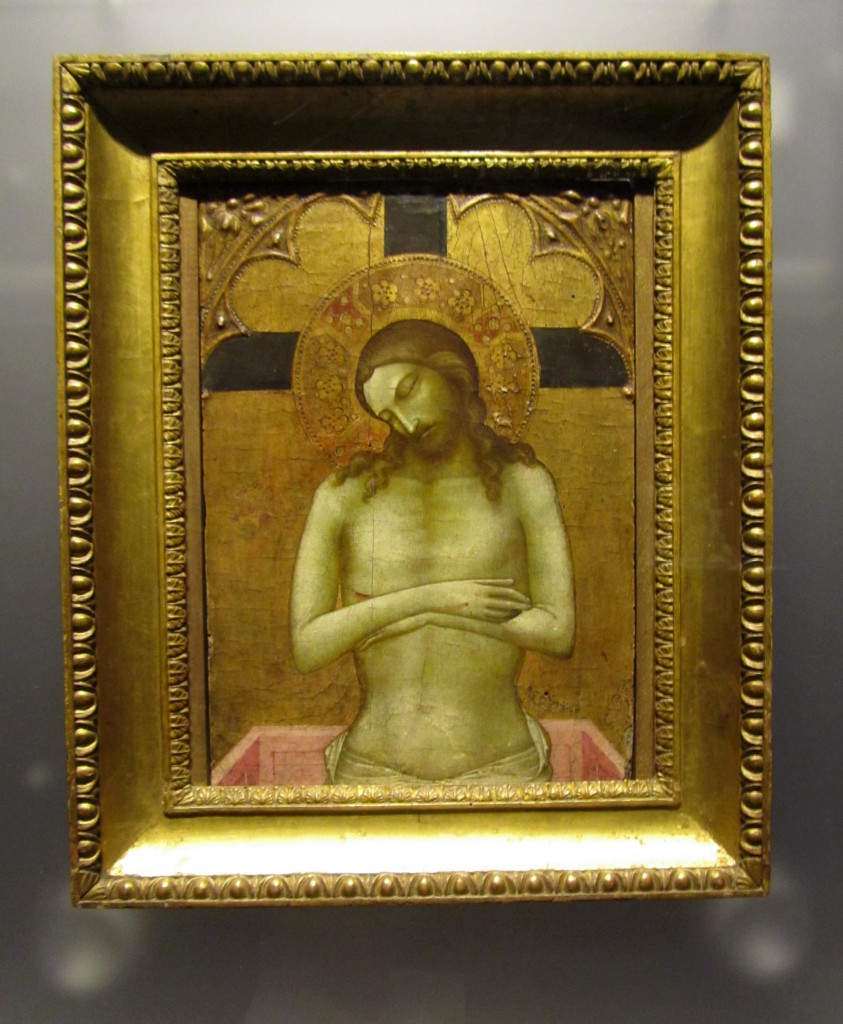 The Man of Sorrows – Lorenzo Monaco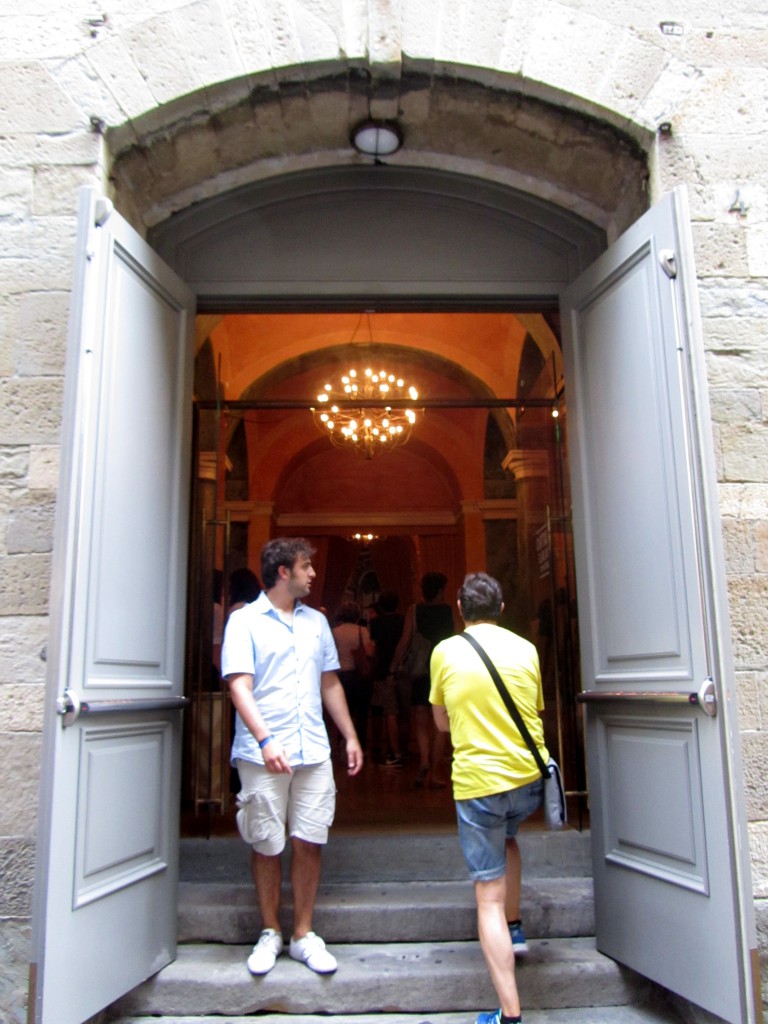 A little further up the street, tucked away behind an unassuming facade, we chanced upon the hidden spectacle of the Teatro Sociale, a surprisingly empty theatre full of vacant boxes awaiting an audience.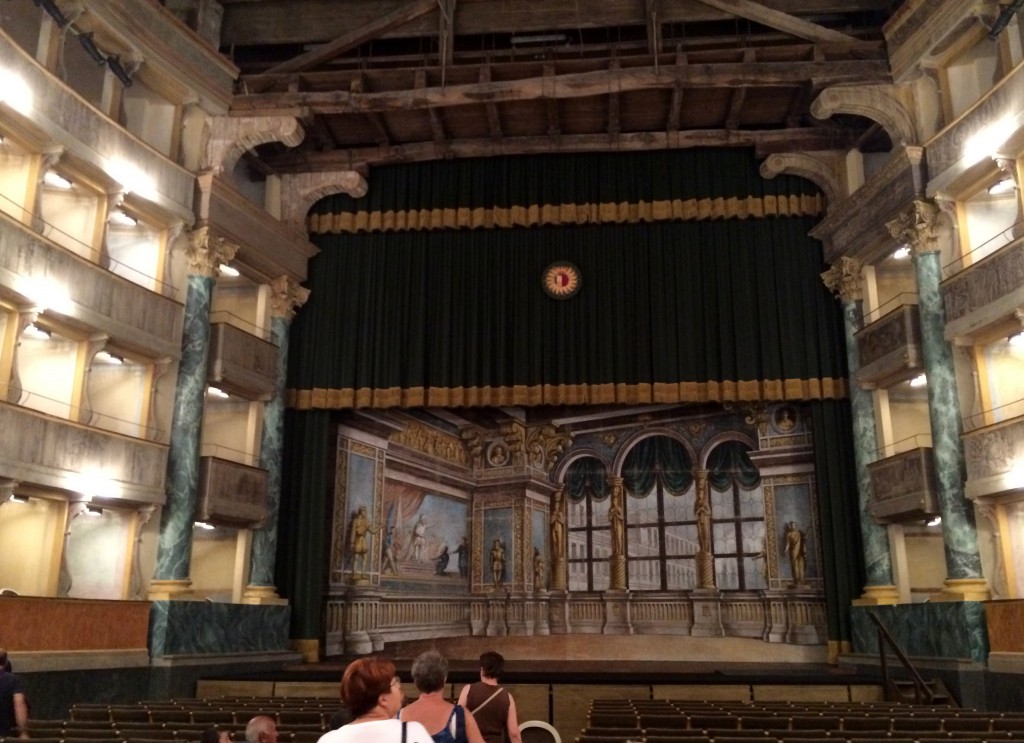 Bergamo's Teatro Sociale is a fine antique wooden theatre "all'italiana" built in 1804. It enjoyed a mixed first century, but finally succumbed to competition and closed in 1929, functioning thereafter as a cinema and exhibition hall. By the end of the 20th century it was in an advanced state of decay. Demolition seemed its inevitable fate…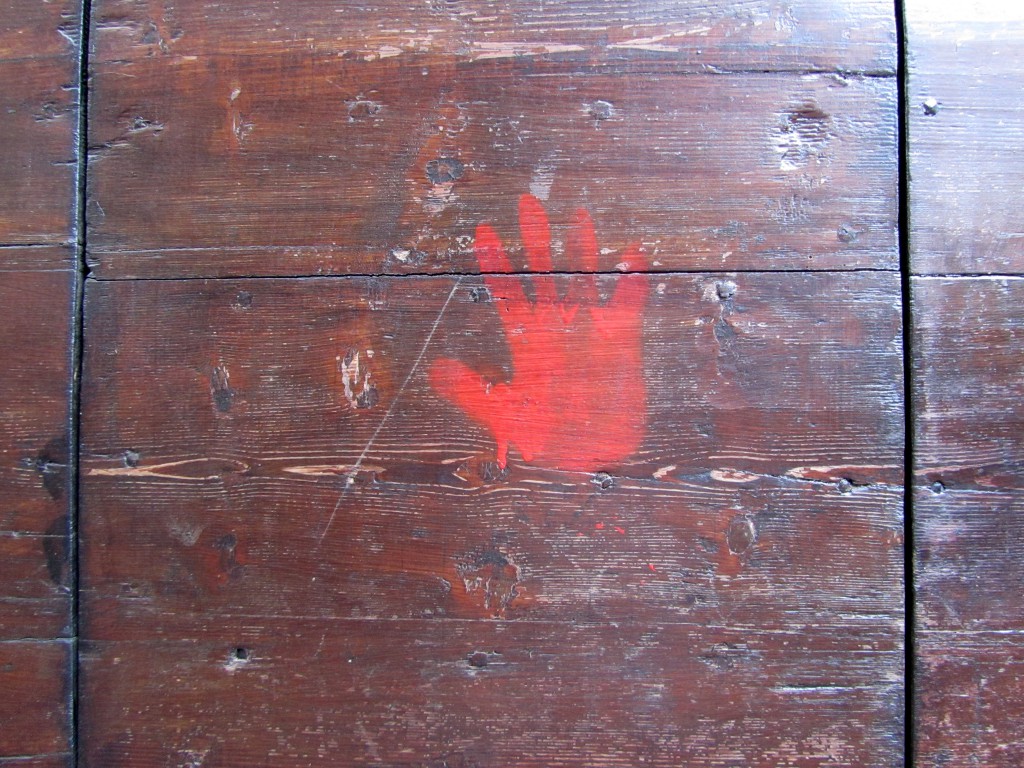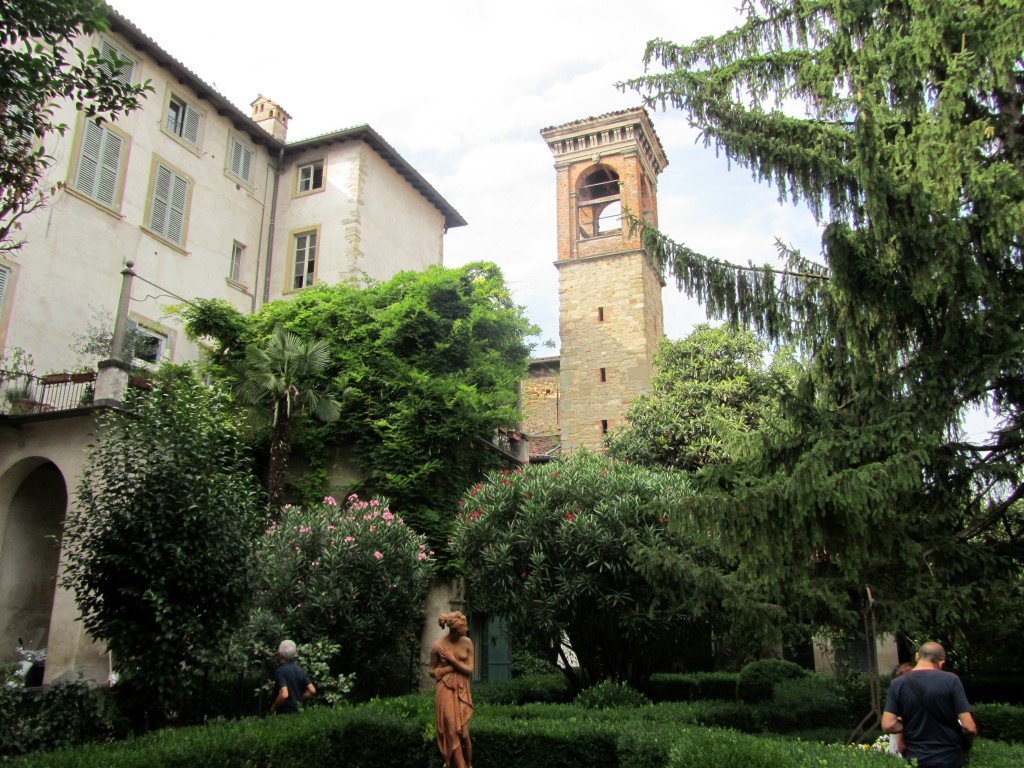 Over the road in a walled garden, fragrant with the scent of oleanders, curious visitors follow their noses but miss an enigmatic installation. There's a caption but no artwork. Perhaps it's a figment.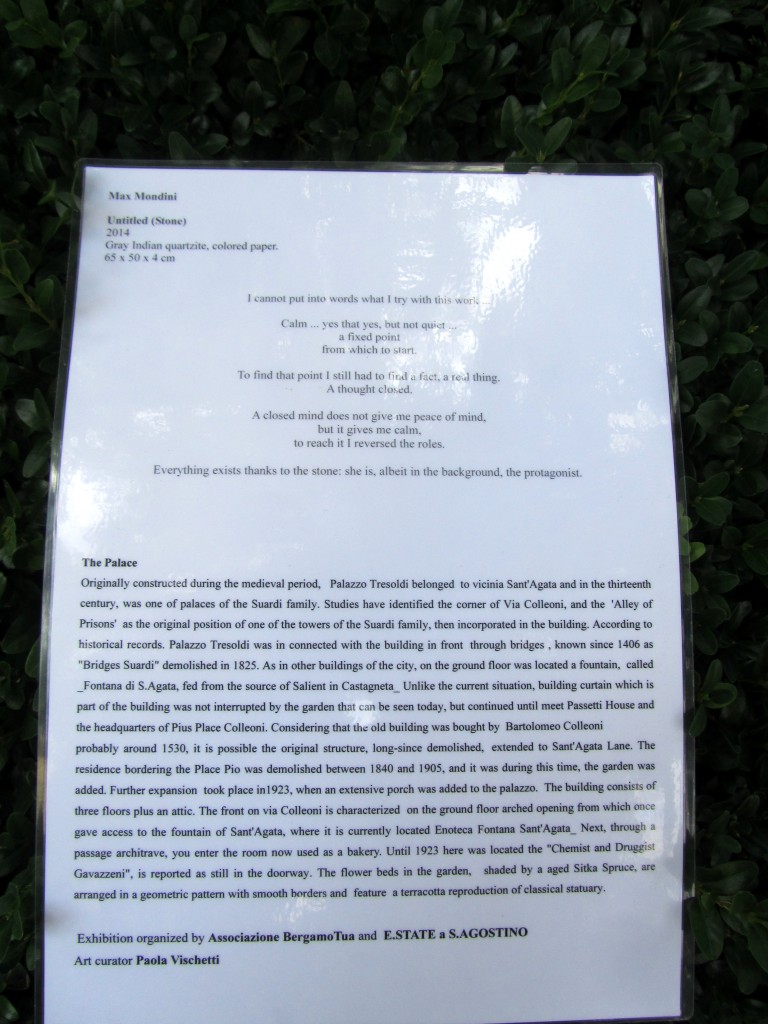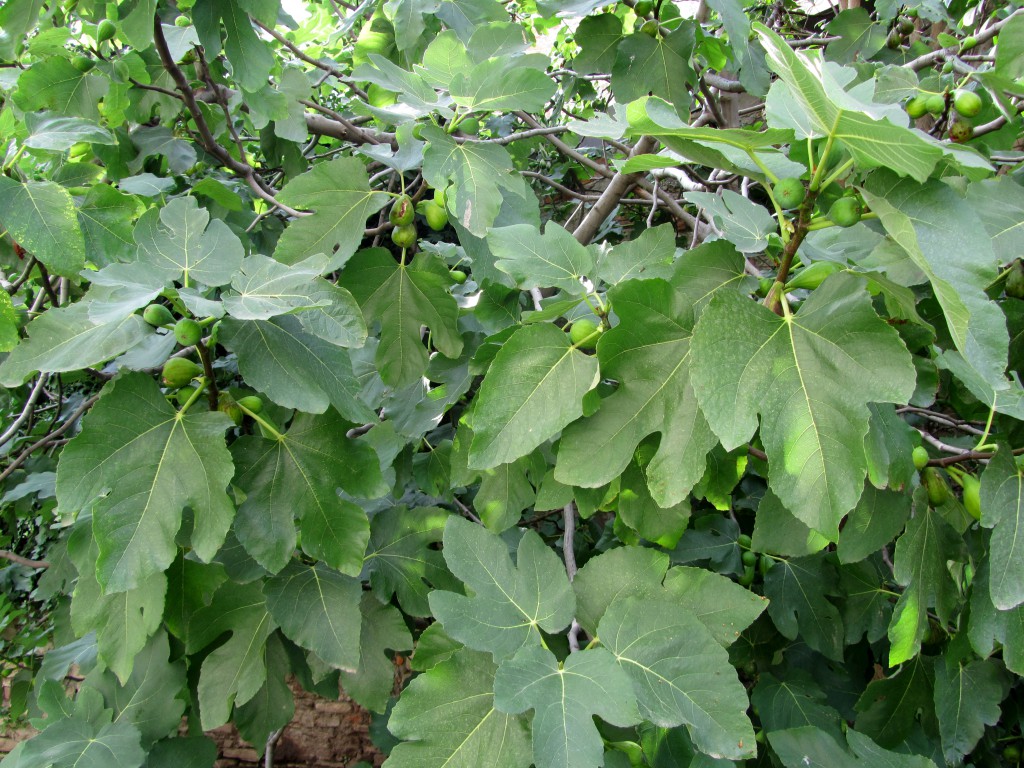 There's a fig tree and lots of fig leaves but no peace of mind. They're caught red handed in a shameful cover-up. Figs are not a lonely fruit. They're social utopians just waiting for their moment in the sun.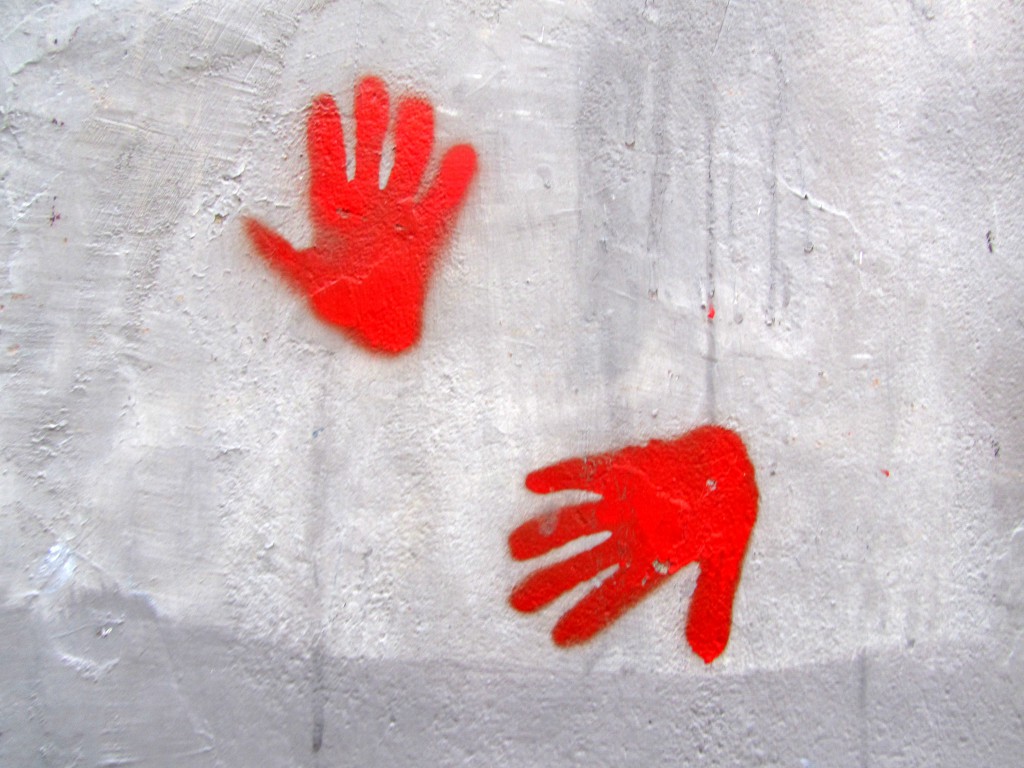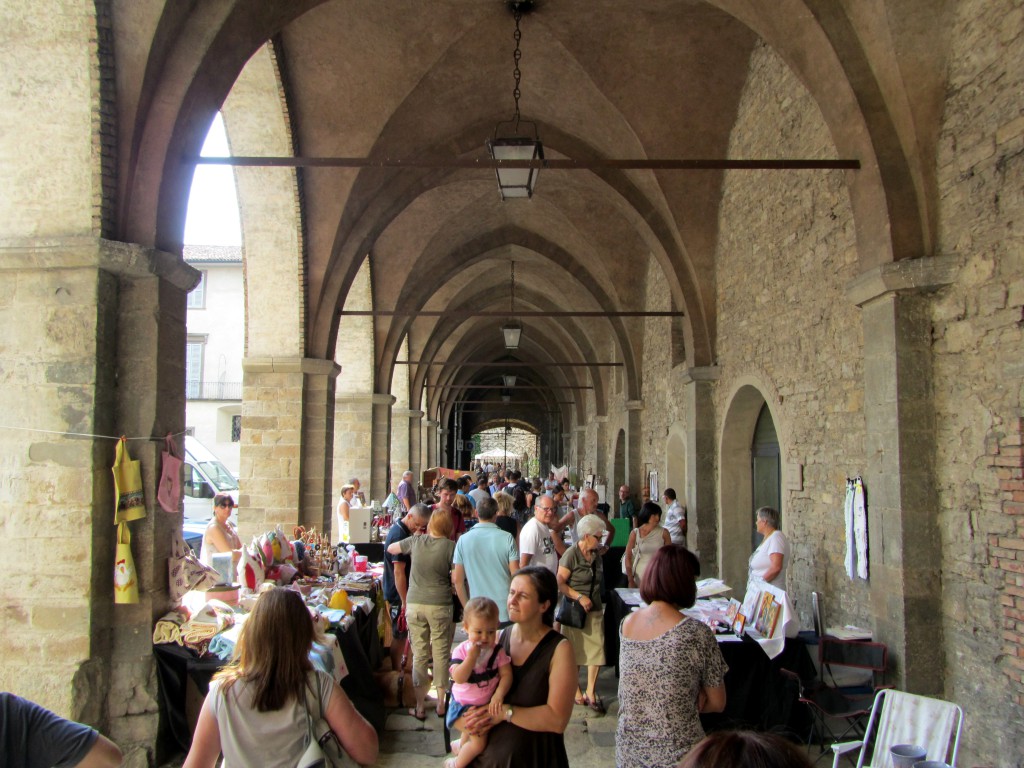 We walked on, down a shady arcade beside Piazza Cittadella, between market stalls selling ice cream and trinkets, and slipped through one of the dark doorways that led into an endless series of connected rooms surrounding the square. We wandered around a labyrinth of corridors and stairways and empty rooms. This was the Museo Civico di Scienze Naturali, with displays of mineralogy, geology, paleontology and zoology. Lots of bones and stones and stuffed animals. But best of all was a room devoted to a couple of fascinating ethnographic collections, particularly the Perolari Donation.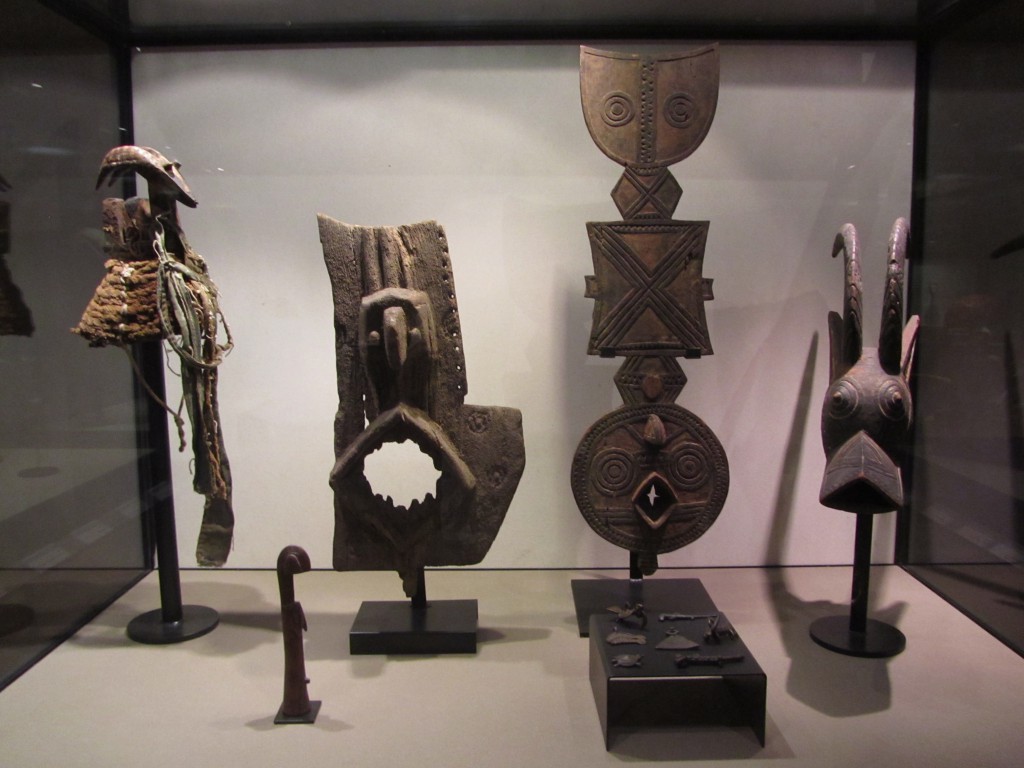 In 1989 Aldo Perolari presented his town with an important ethnographic collection consisting of 413 objects from 83 traditional societies of sub-Saharan Africa.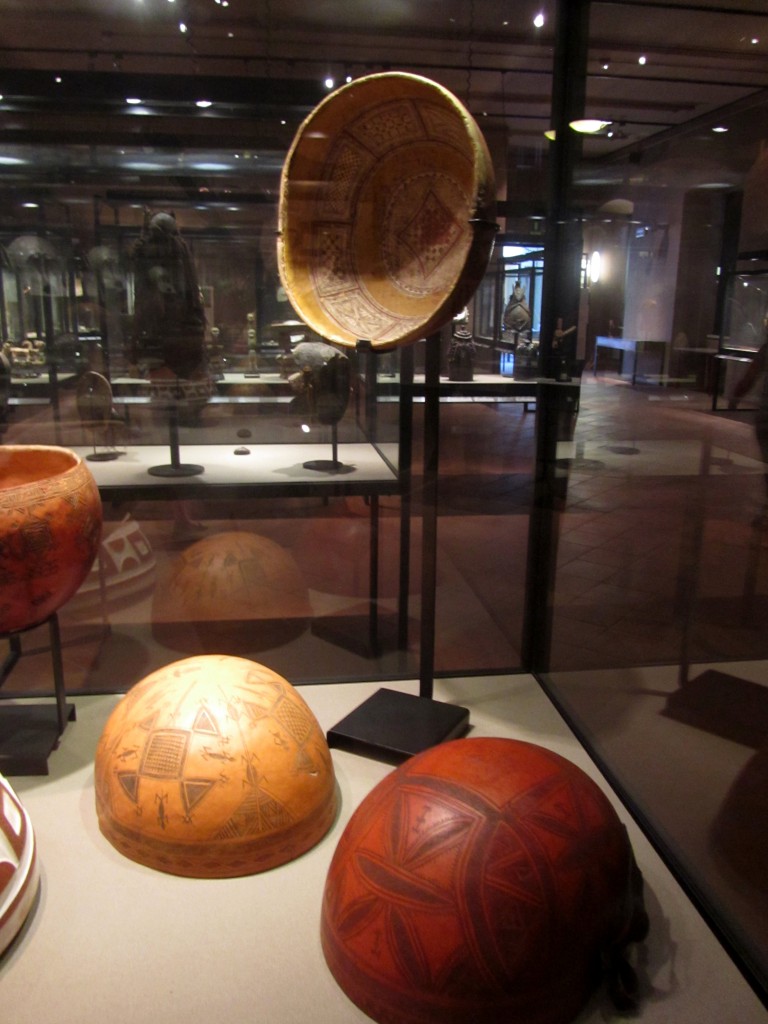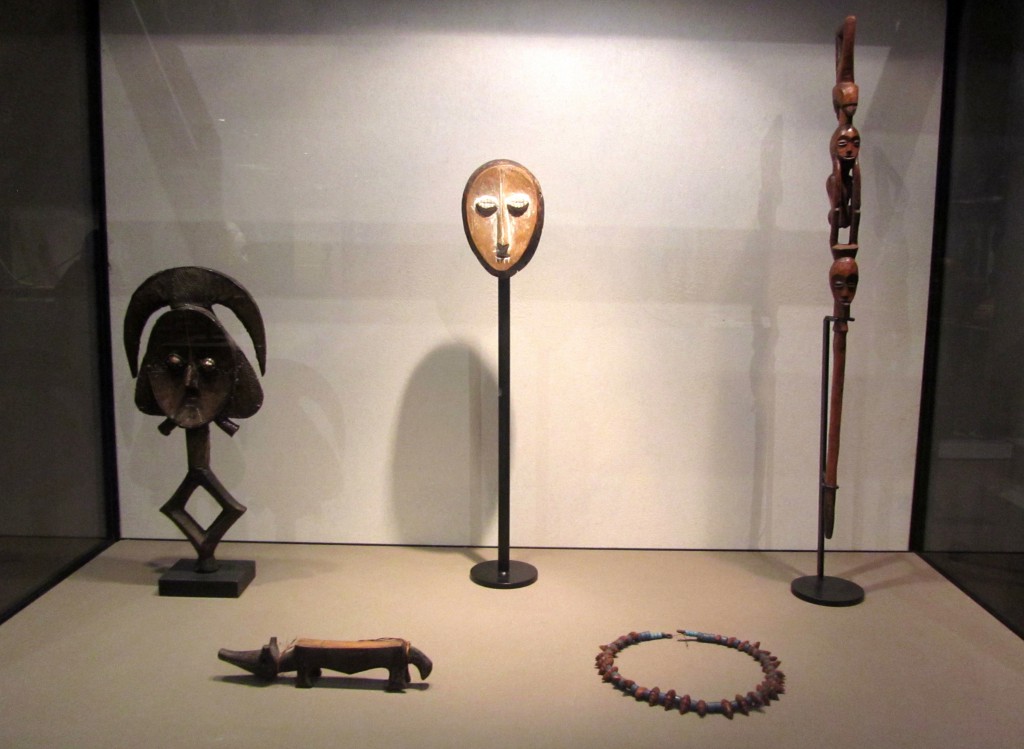 They are fragments from cultures far from one another both in terms of time and distance, but which, however, share a common characteristic; they belong to cultural universes which have been completely wiped out or vastly mutilated by their impact with western culture.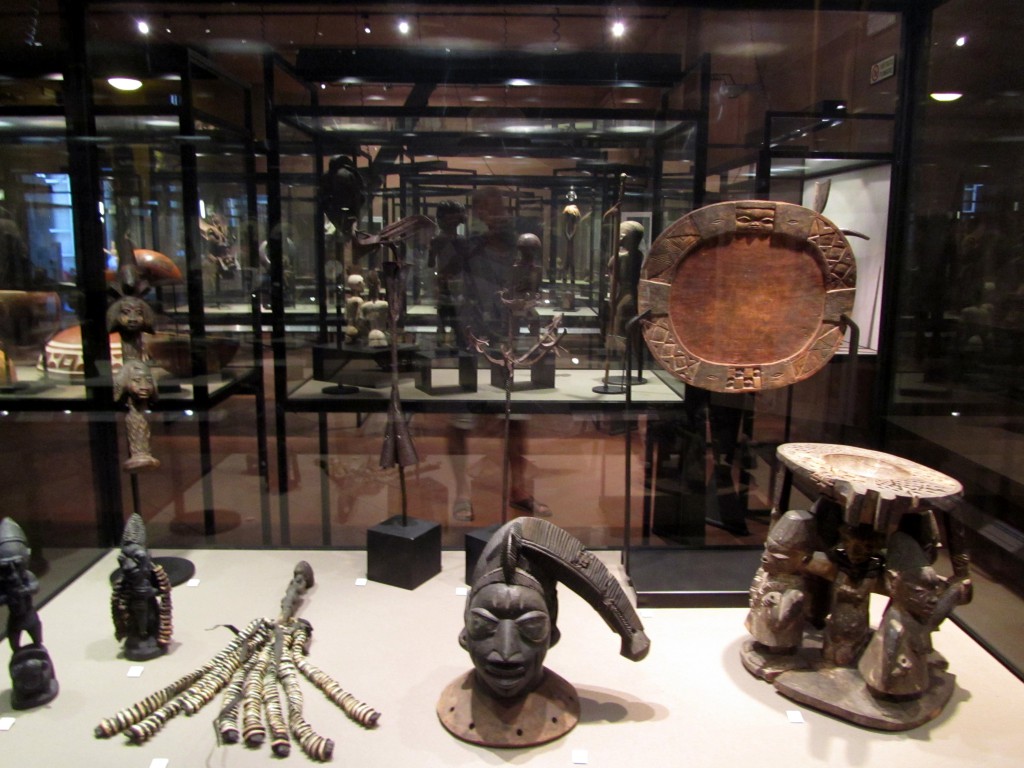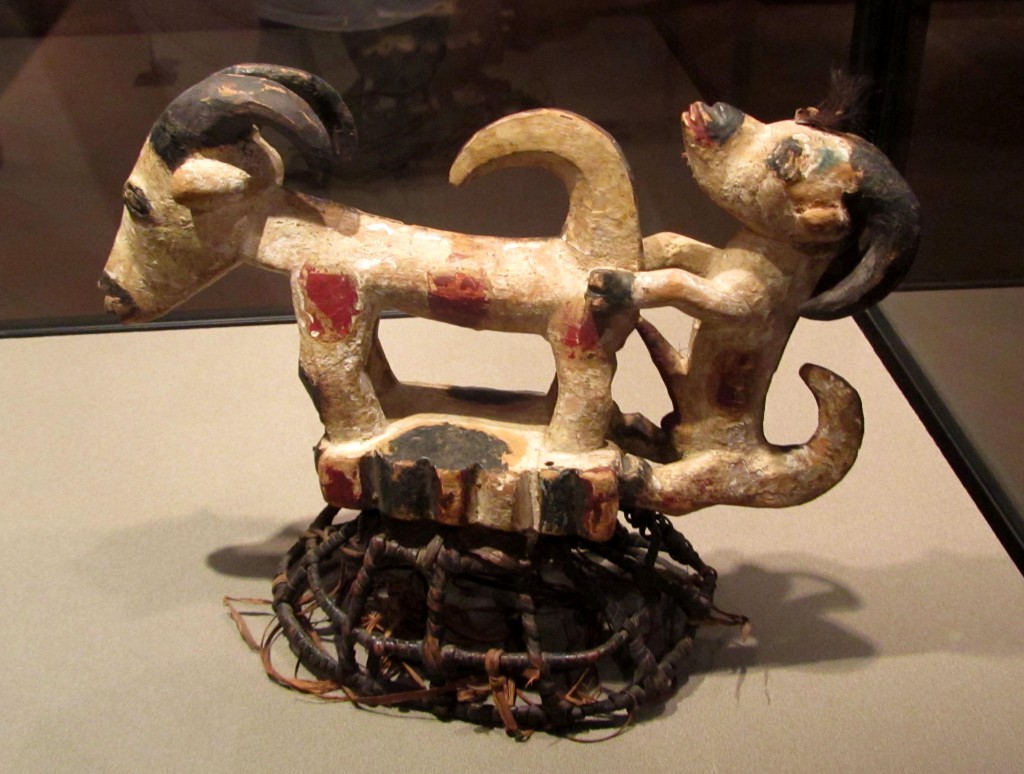 The fragments are often missing the attributes and accessories they formed a functional unit with, indivisible and indispensable to the performance of the functions they were intended for, among which the function of containing and expressing spiritual energy.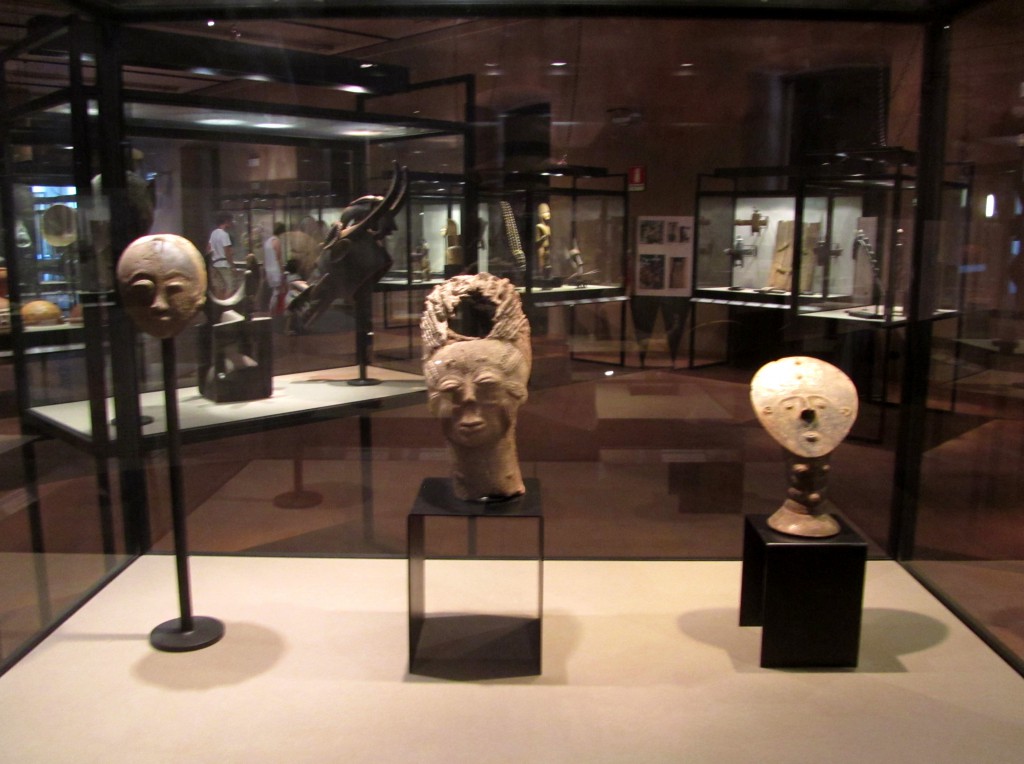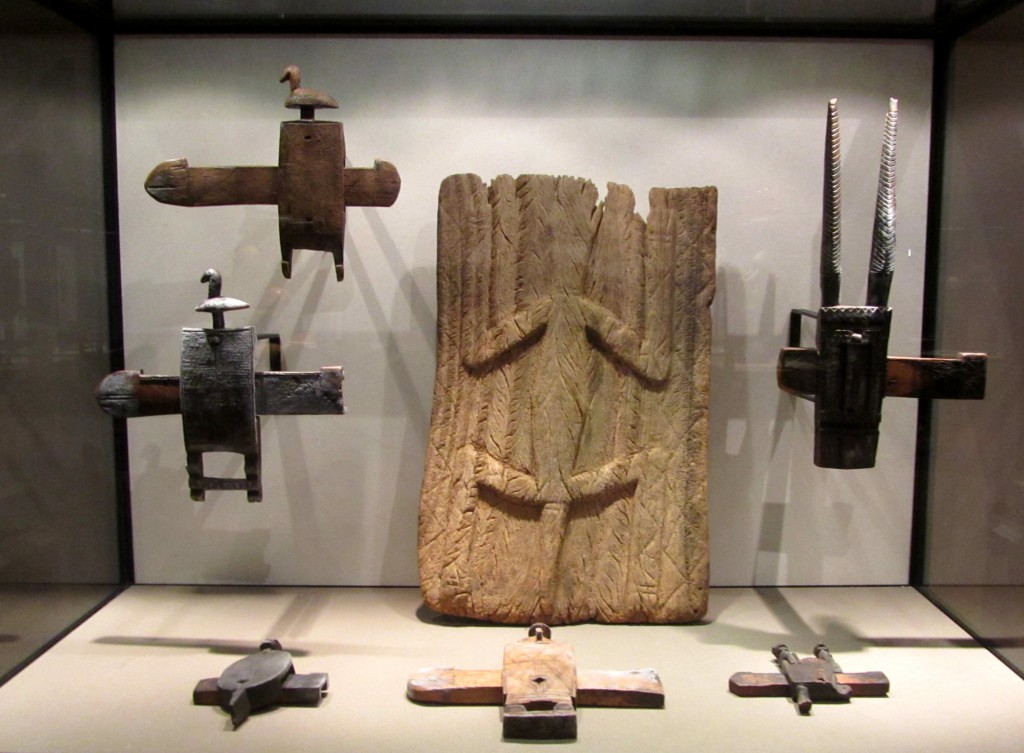 In addition to the usual criteria governing the way this type of collection is put together, that is the search for the rare piece, aesthetically meaningful and complete, another emerges here: the search for "authenticity" of the ethnographic pieces created by a people for use within their own context.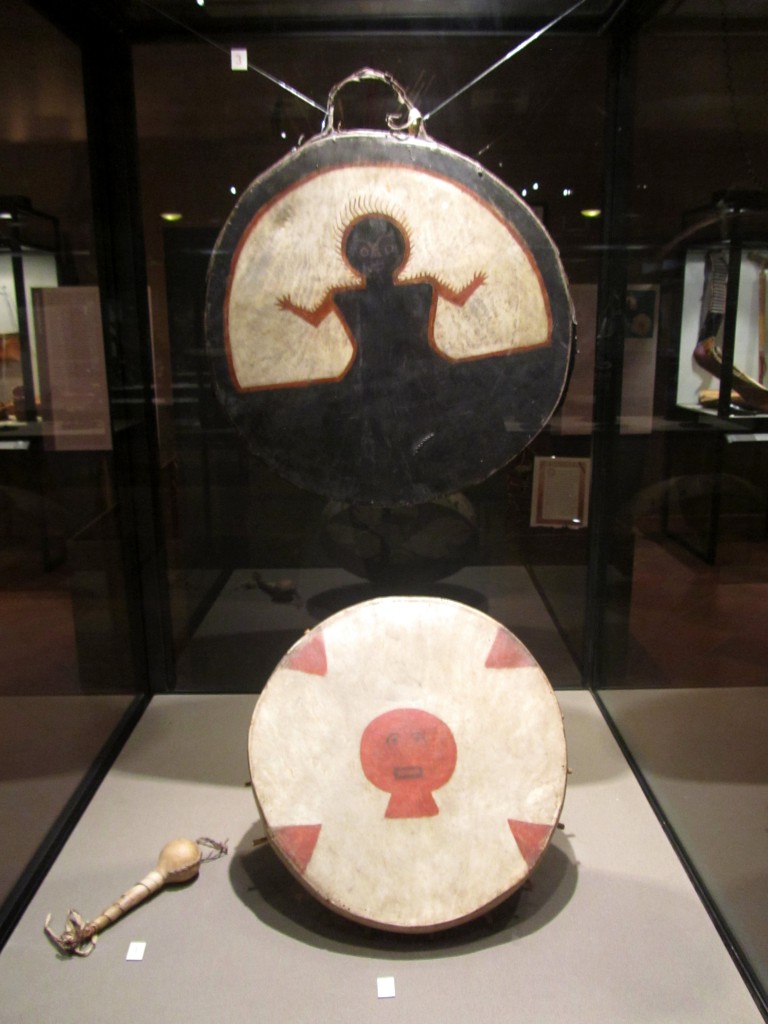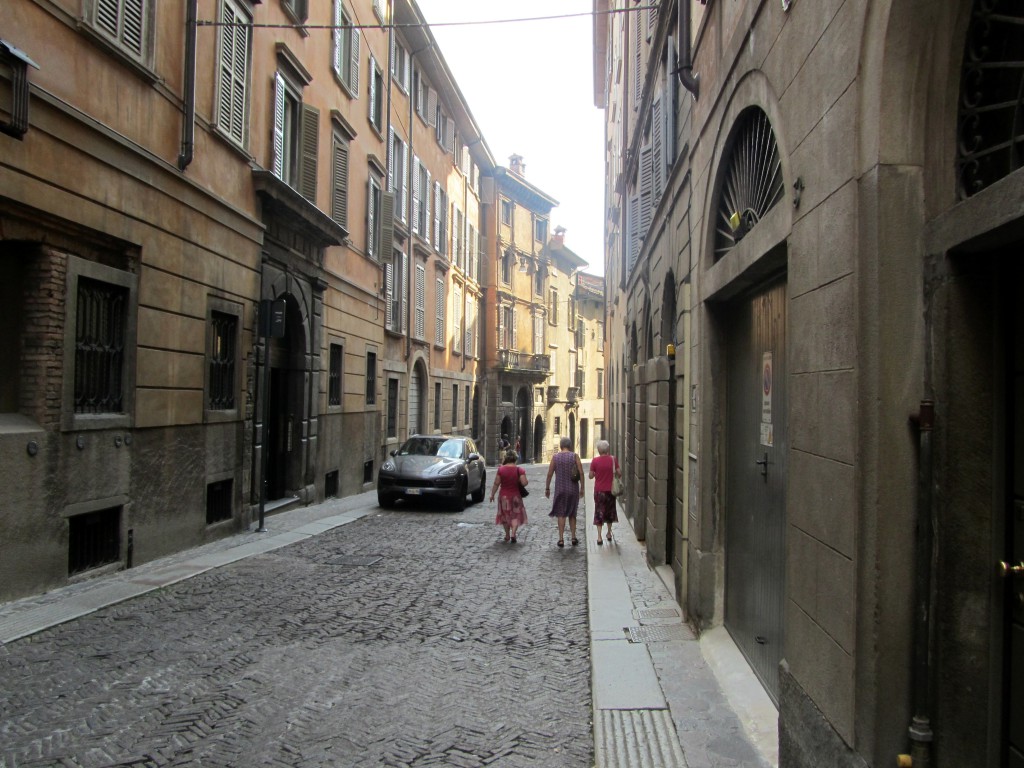 Back on the street we reassimilated. We eschewed the funicular and followed our feet, down the steep cobbles and through the city walls, down the steps to the lower town, back to where we started from.