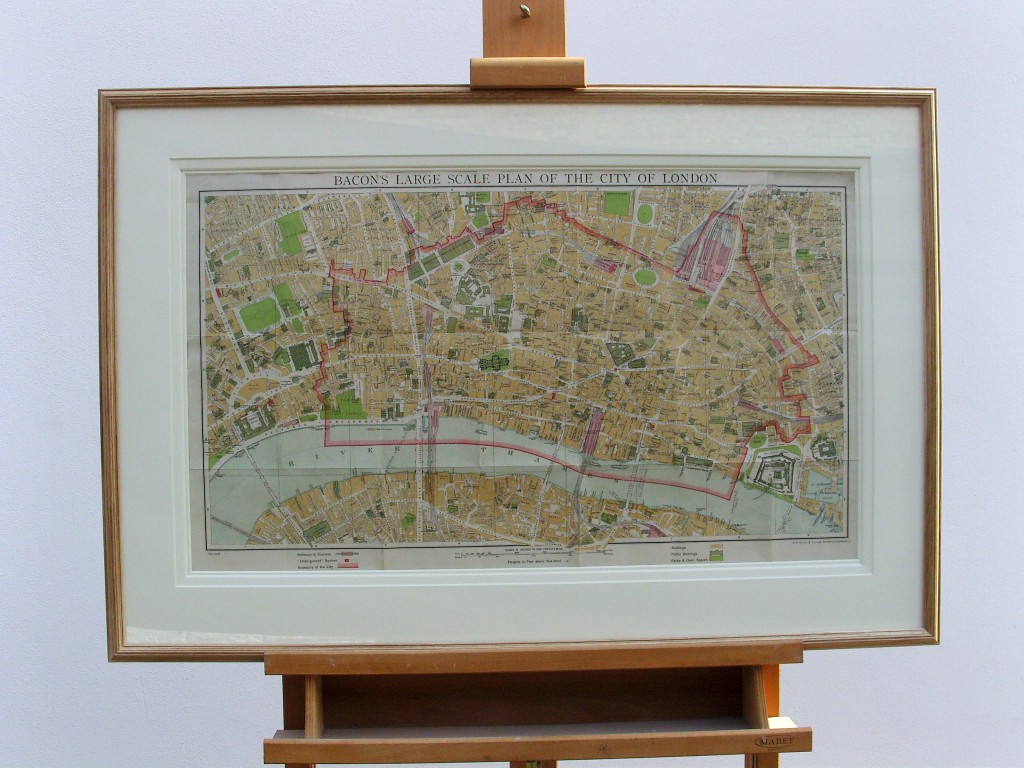 A folding map of the City of London, published in 1900 by the cartographer G W Bacon & Co. We framed it with an elegant oak moulding and a French mount of acid-free boards.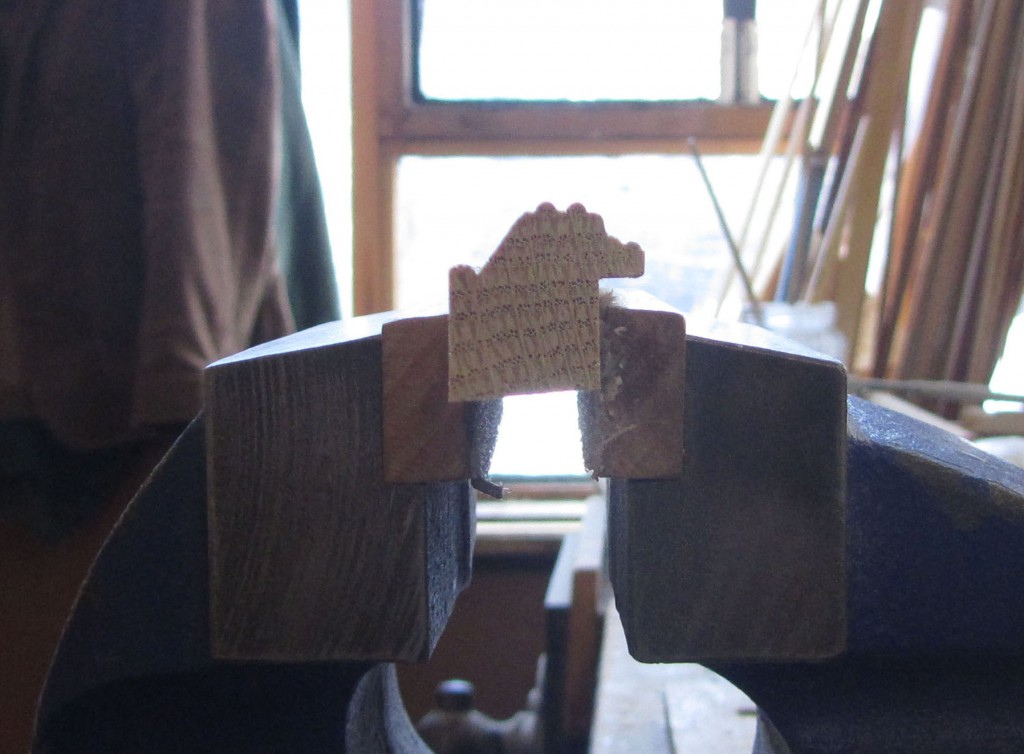 This is the moulding in cross-section, in the vice prior to joining. When I went to collect it from the suppliers at Rose & Hollis, I was told by Adrian Hollis that he was inspired to produce this moulding by a vintage frame he found in a skip some years earlier. It was exactly the same oak profile and it had a Rowley Gallery label on the back.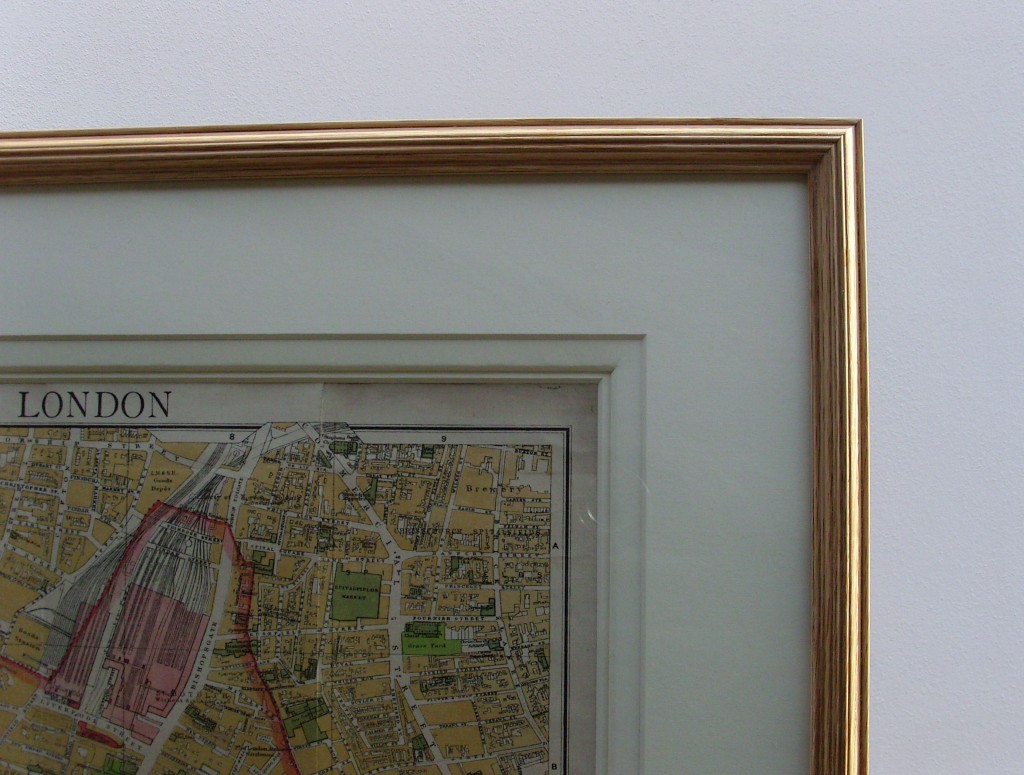 There was a nice symmetry to Adrian's resurrected moulding coming home to The Rowley Gallery.