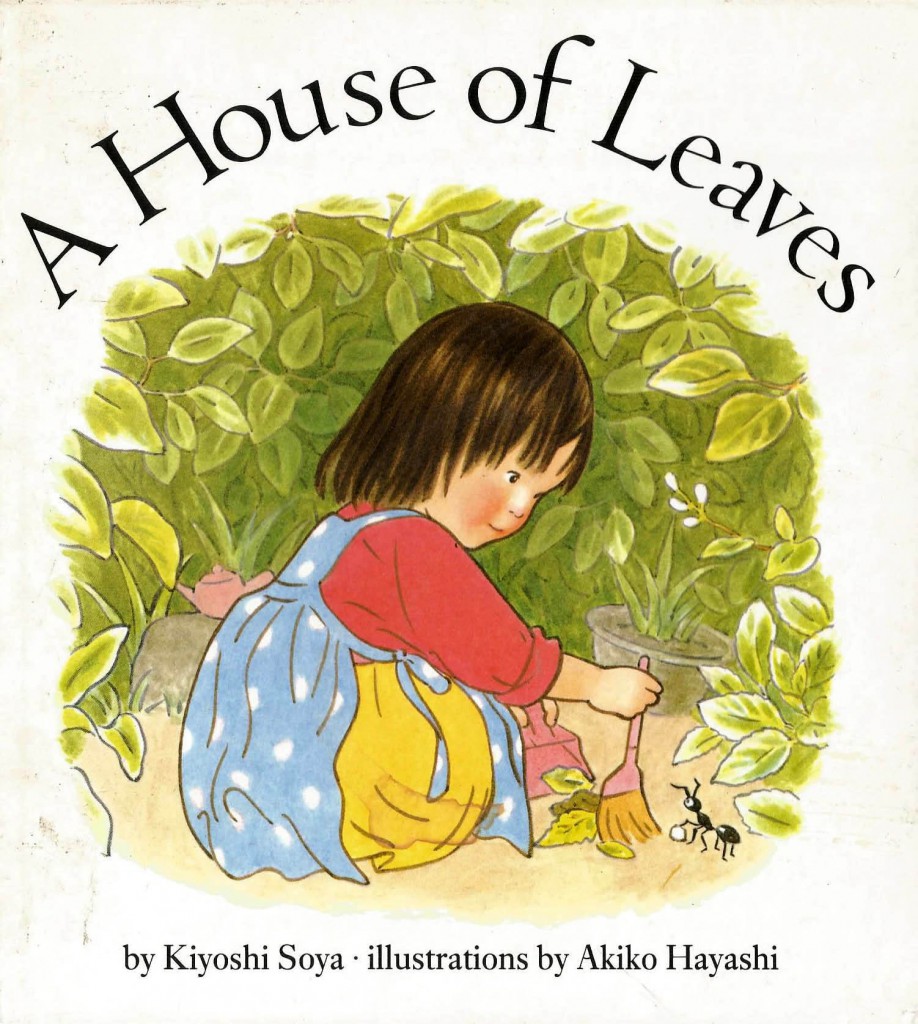 Of all the many books I found at Notting Hill Books this one stands out as a special favourite. Our children loved it. But now it's out of print and hard to find.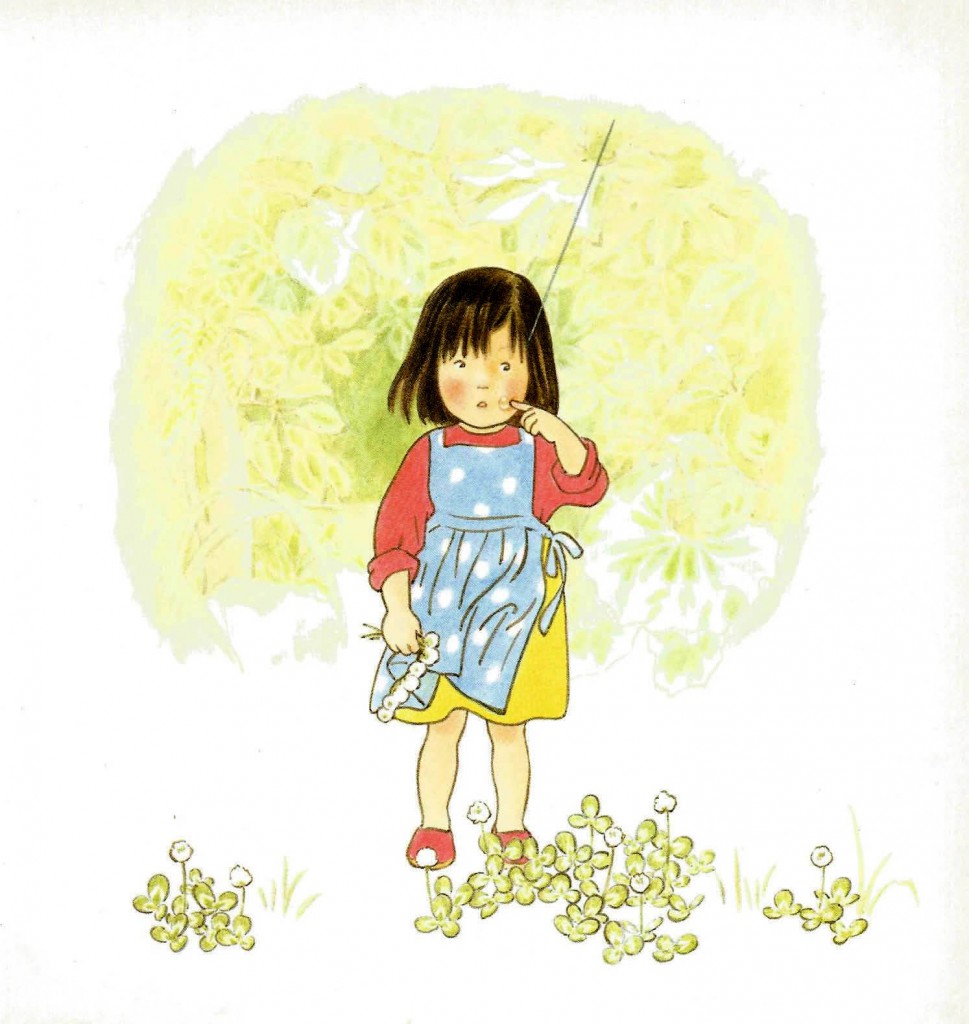 One day when Sarah was playing in her garden,
a drop of rain fell on her cheek. "It's cold," Sarah said.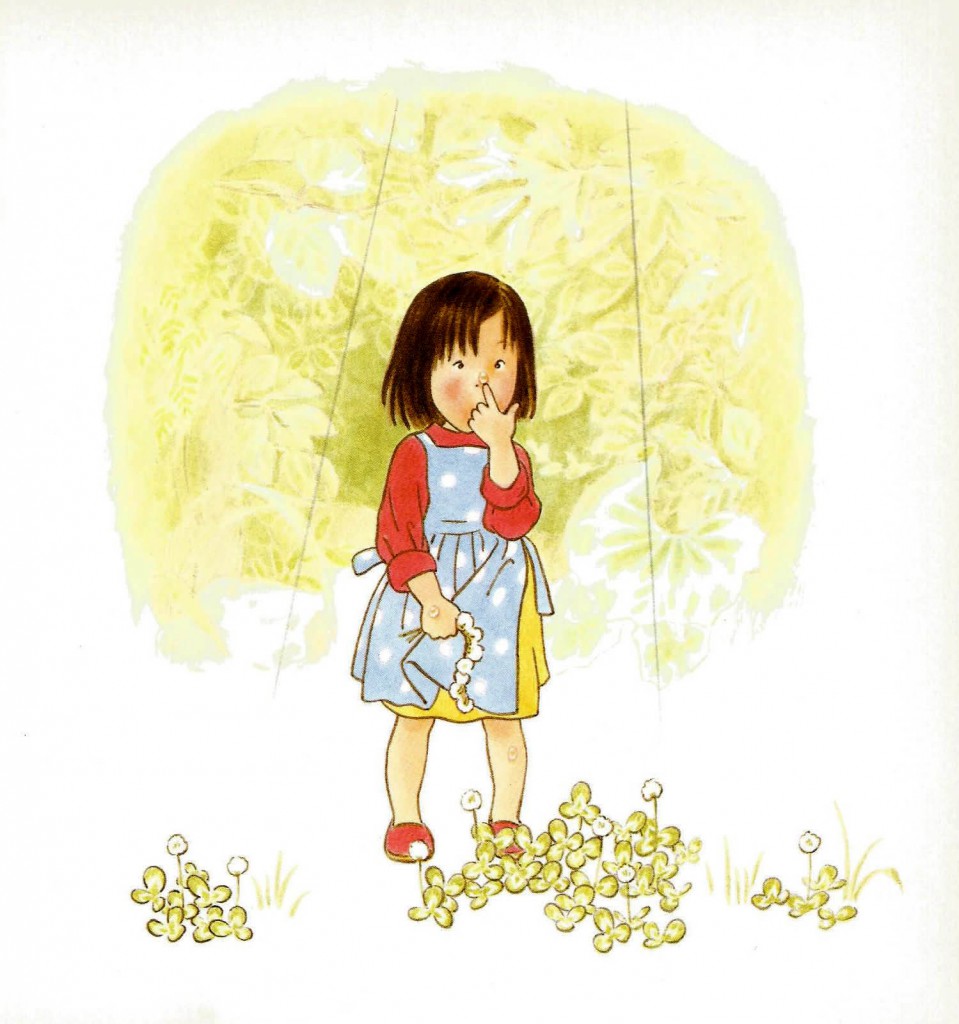 Then a drop fell on her nose and drip, drop,
another fell on her hand and on her leg.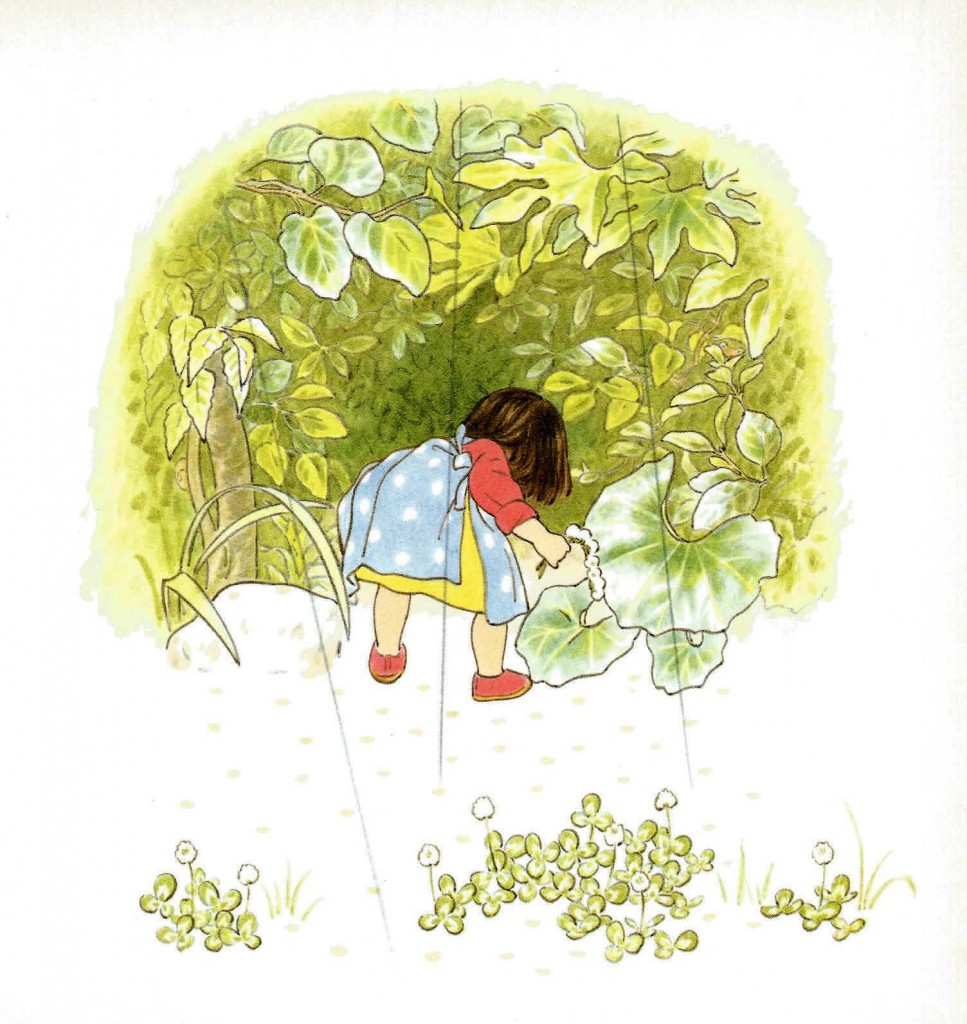 "But I'm all right," Sarah said.
"See, here's a house to hide in."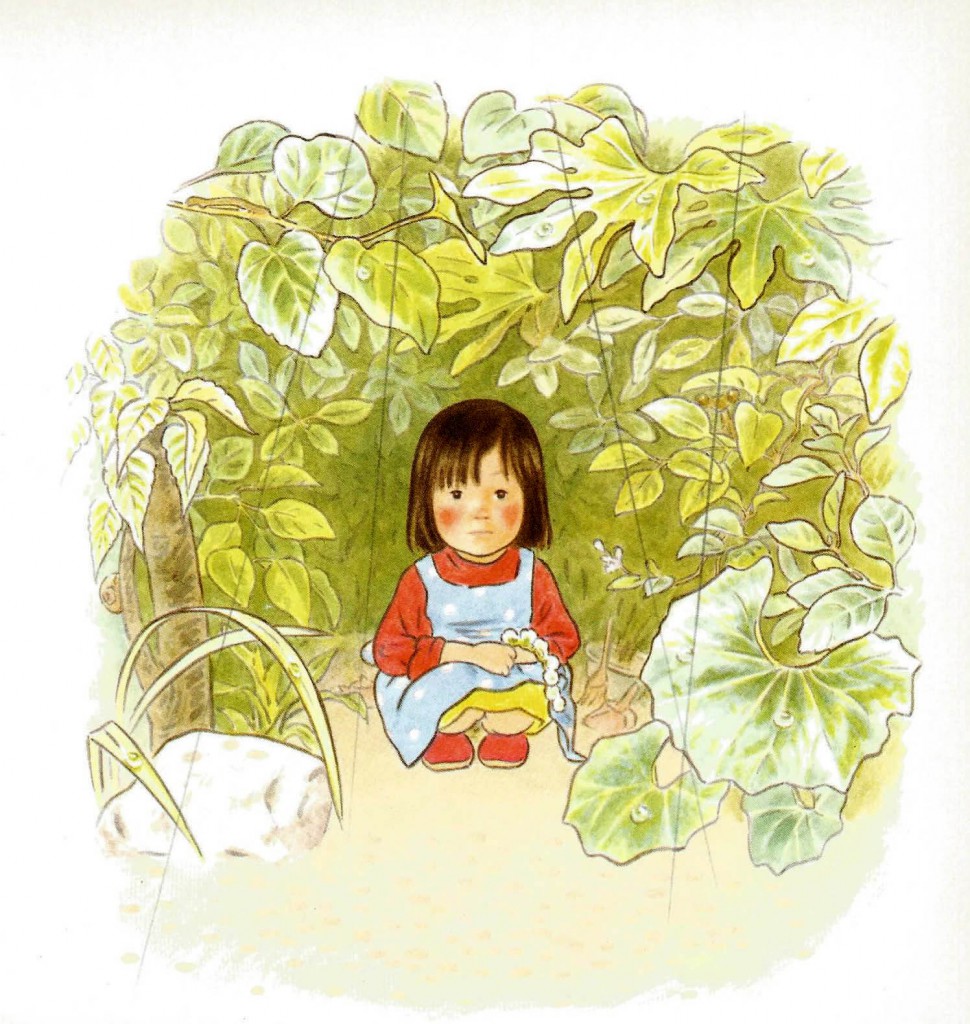 "A roof of leaves makes a good roof," she whispered.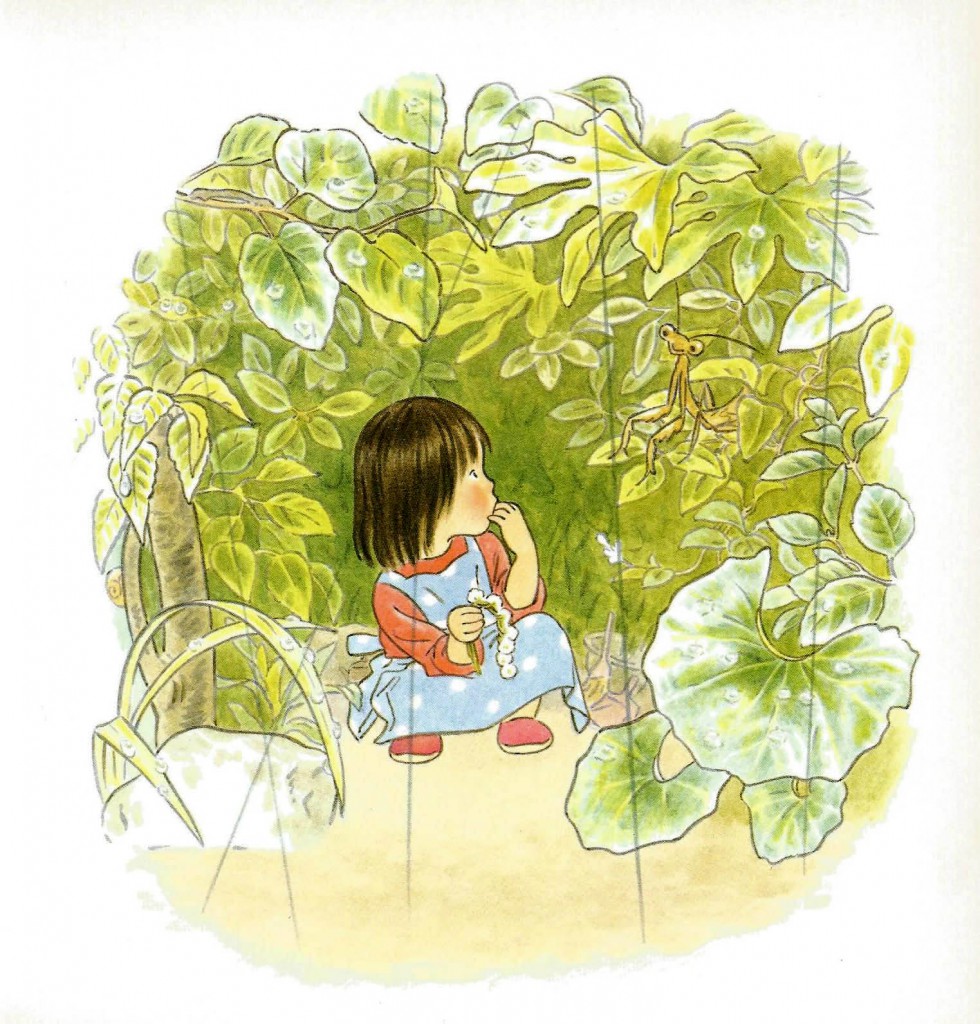 But Sarah was not alone.
Inside Sarah's house a cricket came her way.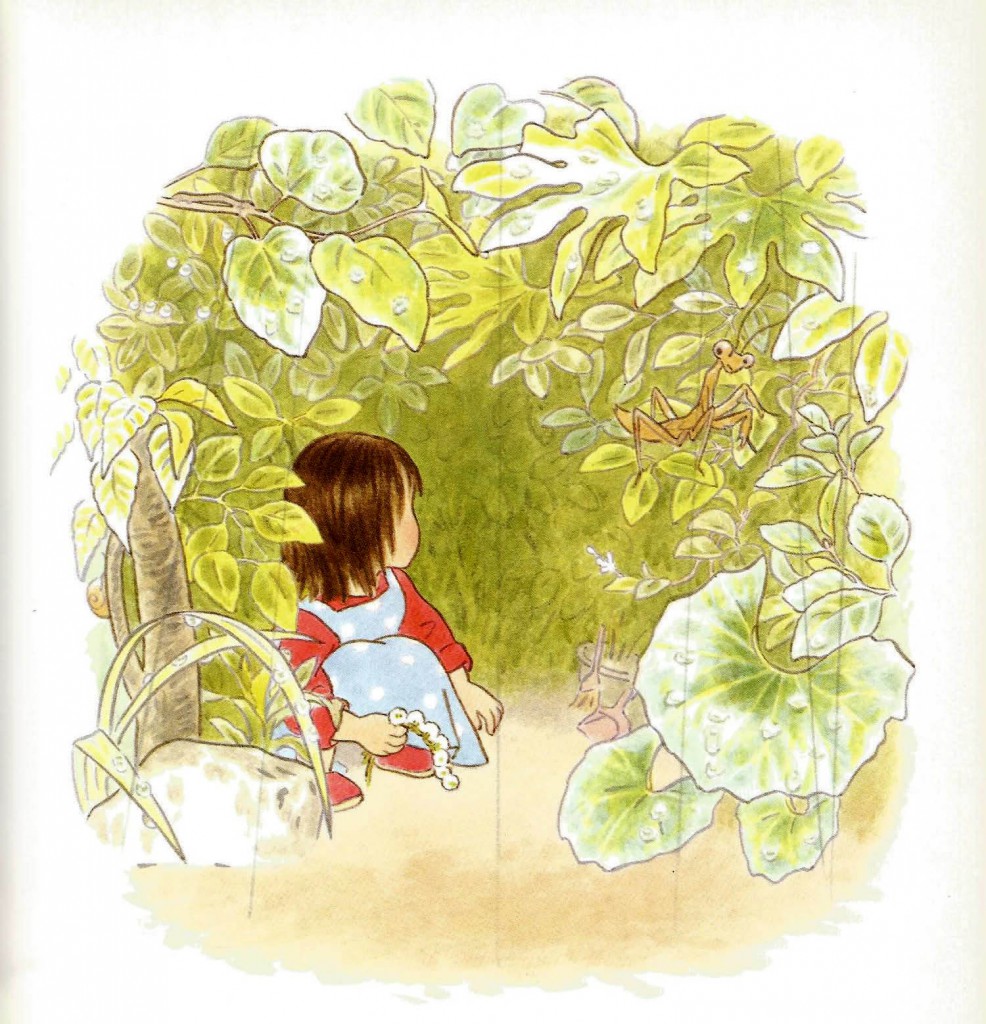 Sarah sat very still.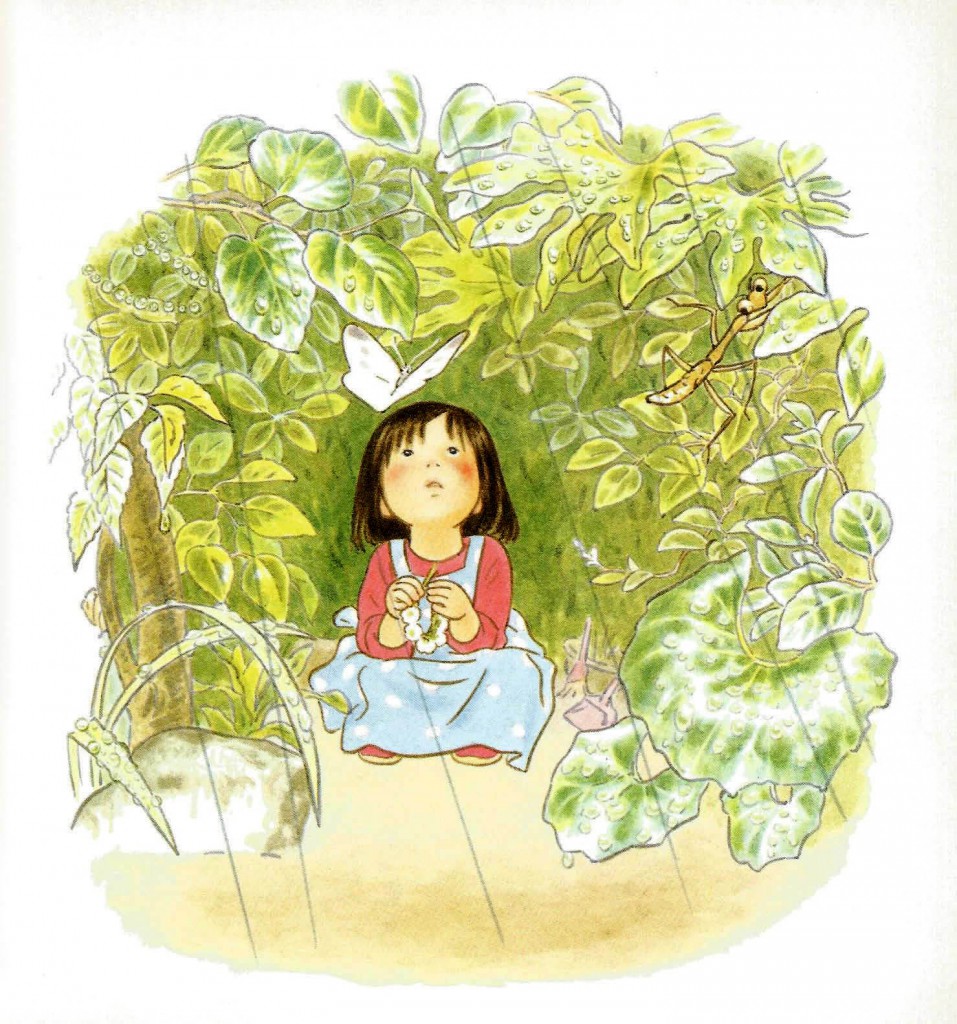 And flutter, flutter, a cabbage-white butterfly came her way.
Sarah was glad. She didn't move.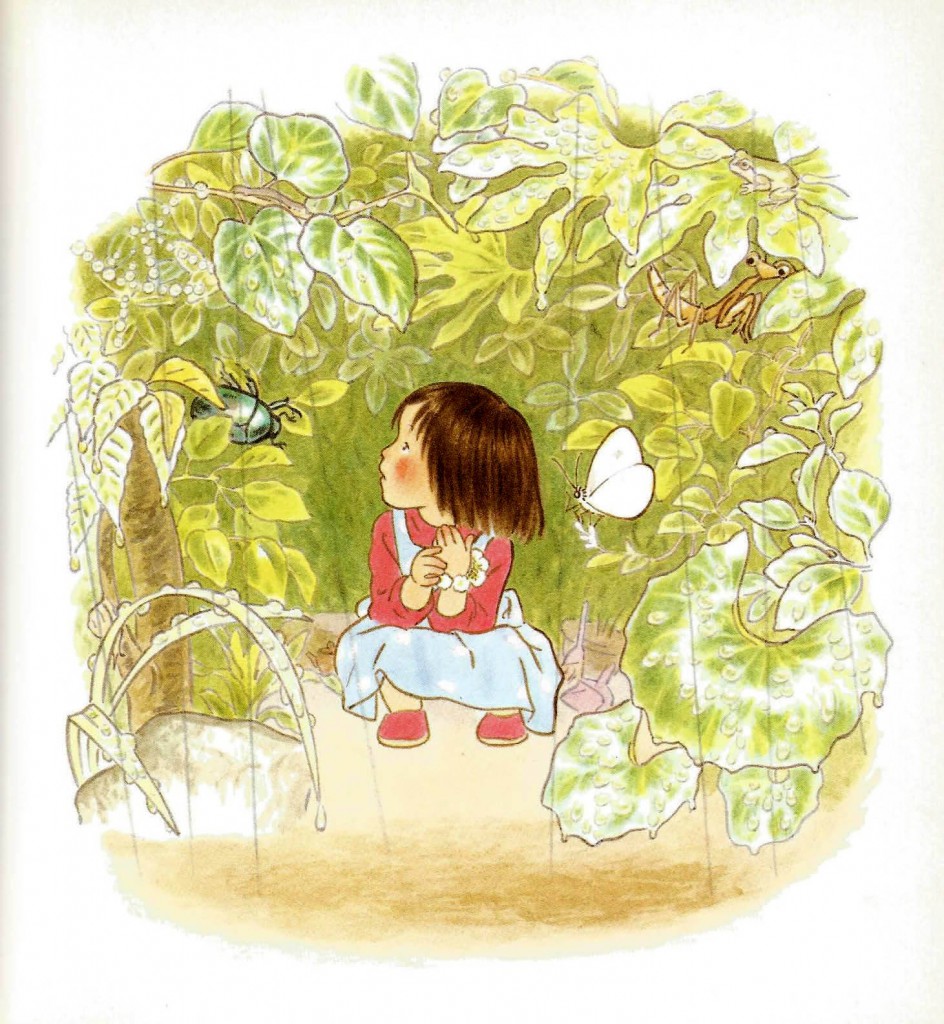 Then, scratch, scratch, a beetle
crawled on to a leaf almost next to her.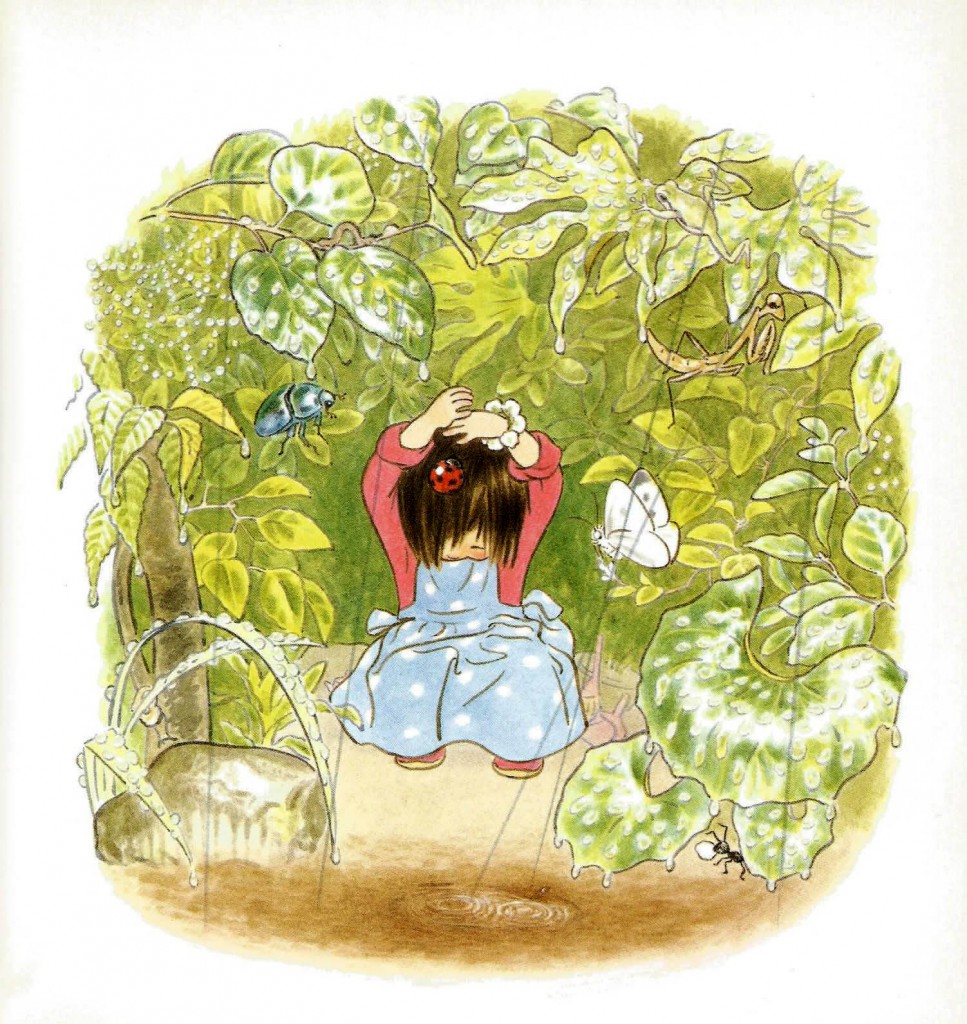 Then a ladybird flew right on to Sarah's head.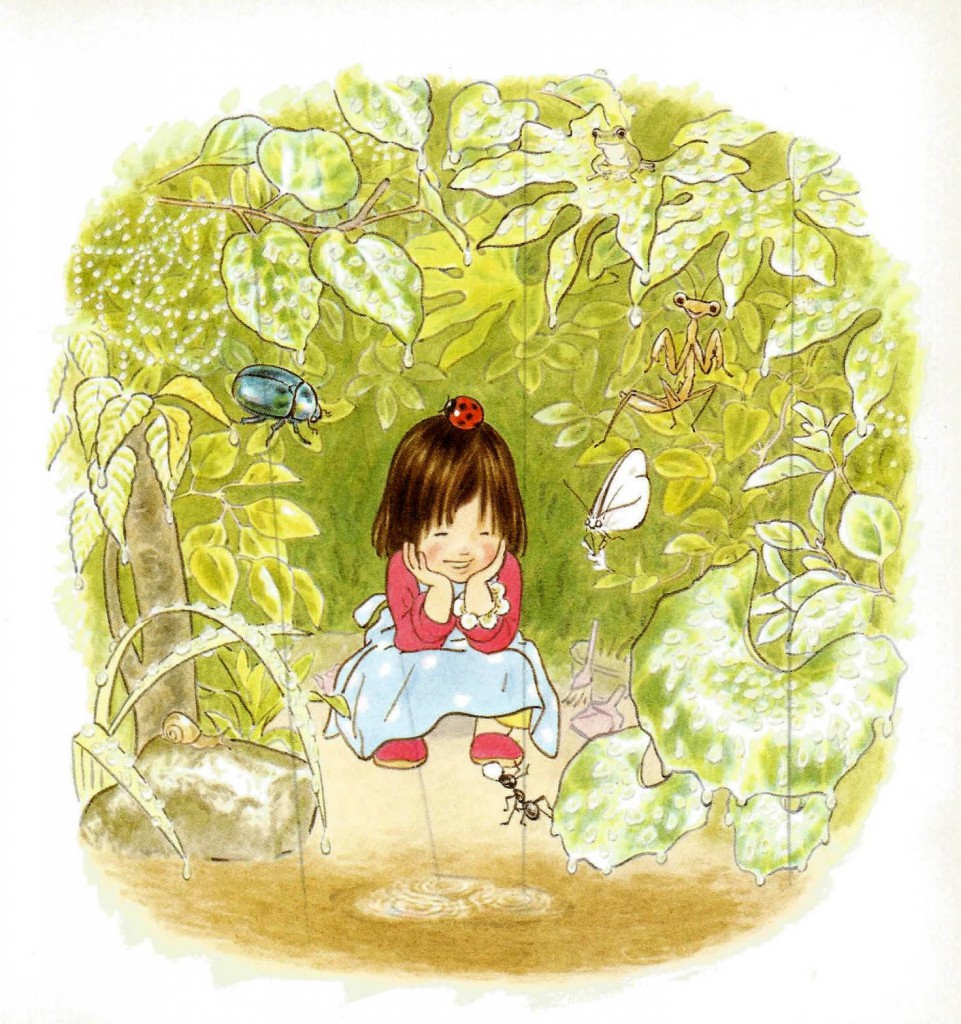 "We're a family!" Sarah laughed
as an ant crawled into her house too.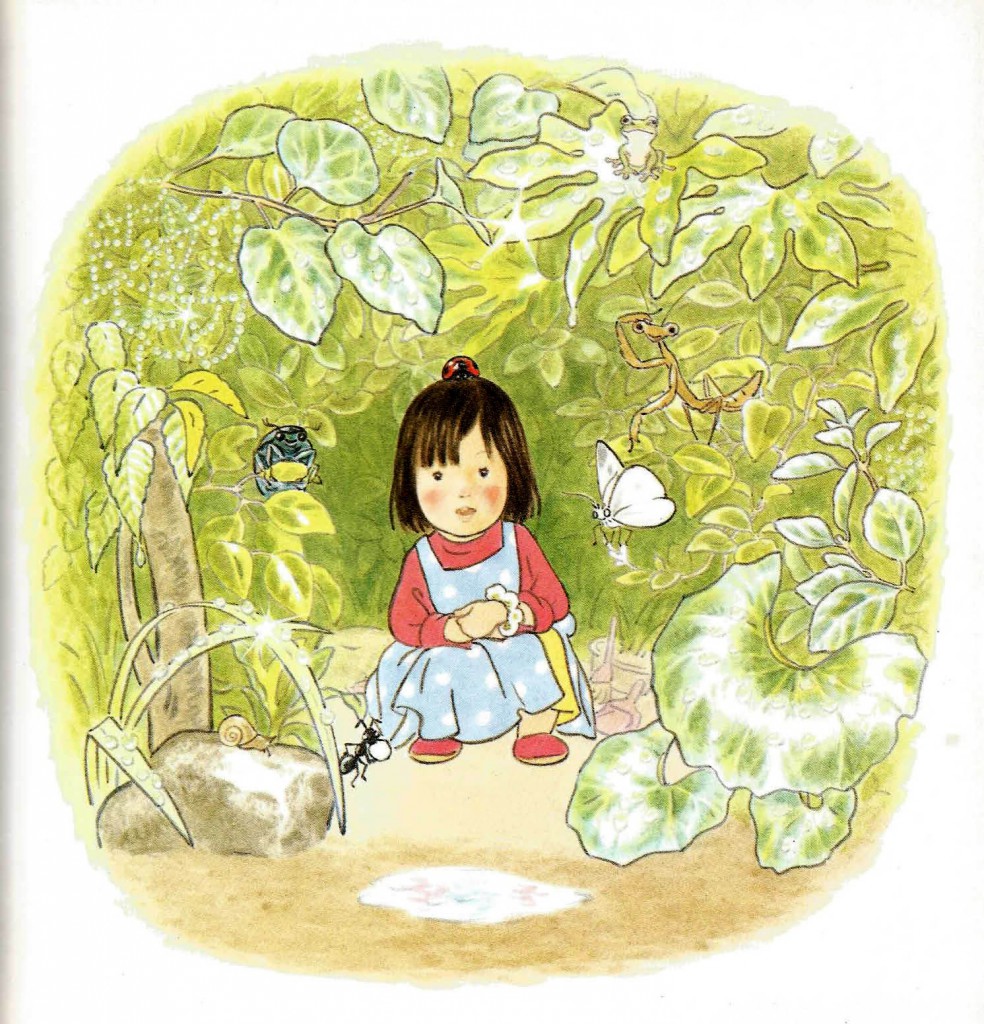 Then, through the trees, the sky
grew light and the rain stopped.