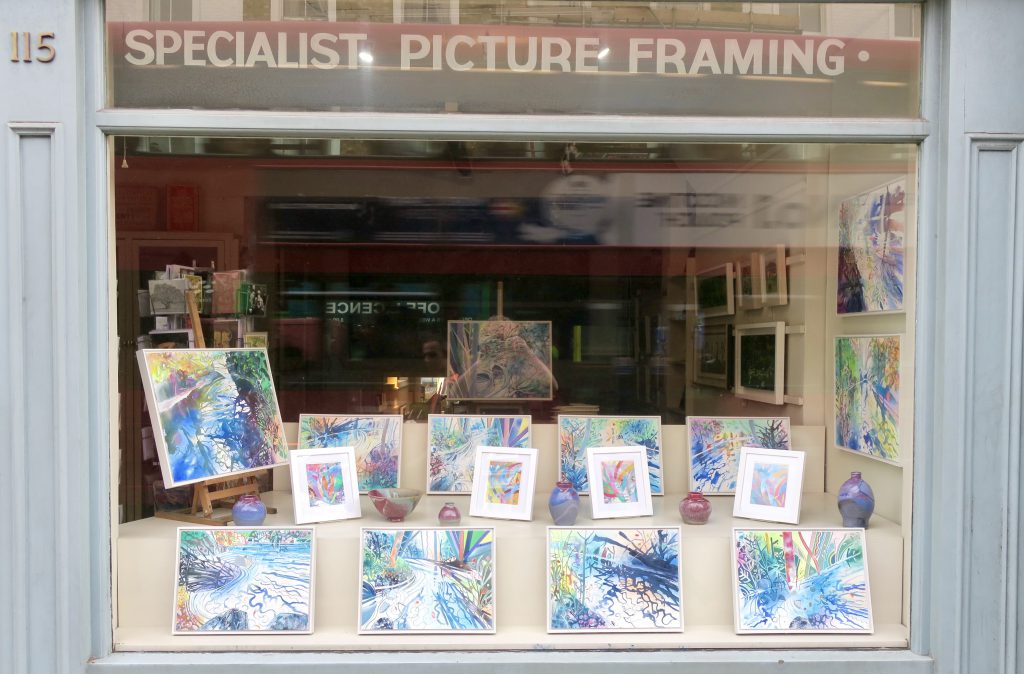 We've a windowful of Wisemans for the month of June; paintings by David and pots by Betty. Twisted and tangled, thrown, dripped, brushed. Rivers and trees, woodland water and clay turned on a rainbow.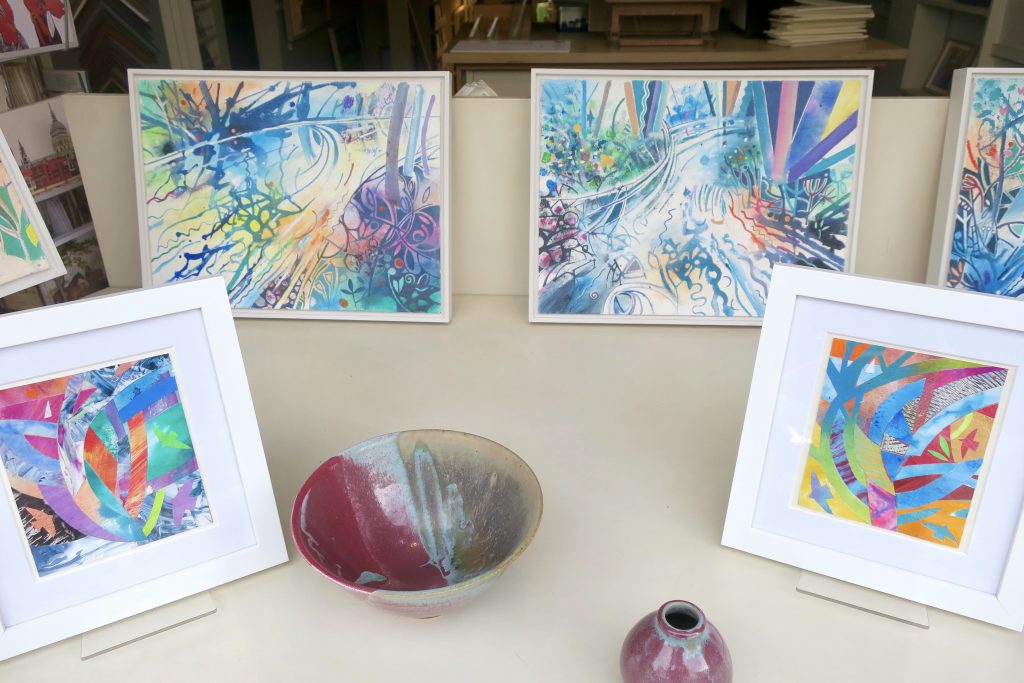 David and Betty have been working side by side in adjacent studios for more than 30 years now. Previously they had both worked in other studios across London. Their various studios now are at the end of their very long narrow garden, surrounded by trees and vegetation in the heart of London suburbia in Perivale, West London. David built his large wooden studio in 1986 with the help of two friends, a carpenter and an architect. Betty was already working in her first studio in the garden and has since added two more.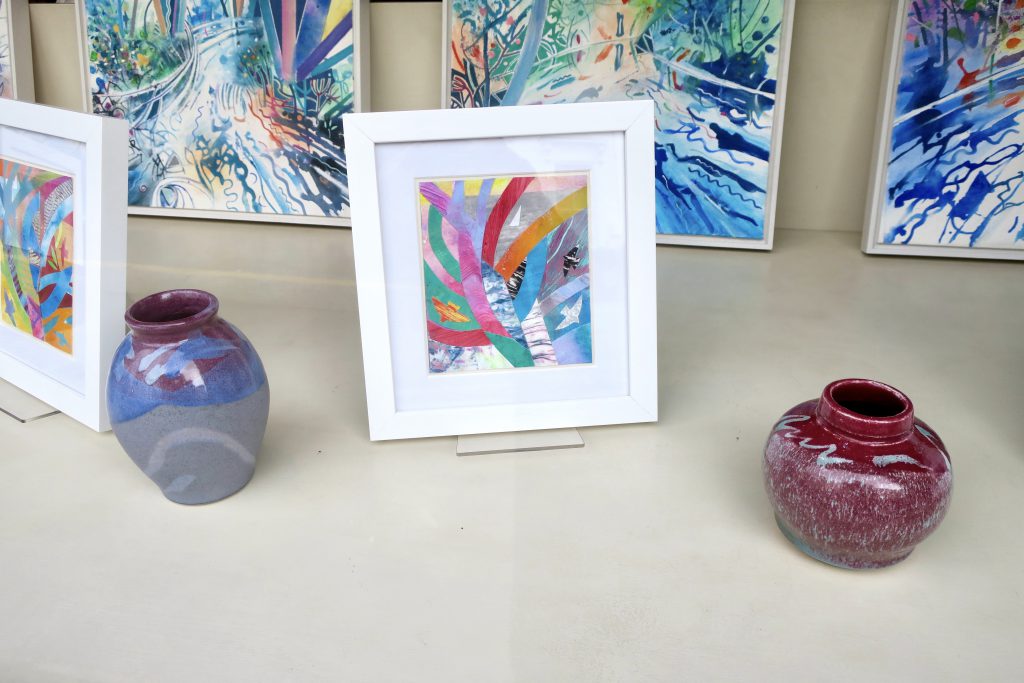 They first met when David was at the Royal College of Art in 1972 and Betty had recently moved to London after doing a ceramics degree at Farnham School of Art. Apart from yearly Open Studios they have only shown together once before when they exhibited with their daughter, Holly in Ealing. So they are delighted to be showing together in one of the Rowley's monthly window exhibitions.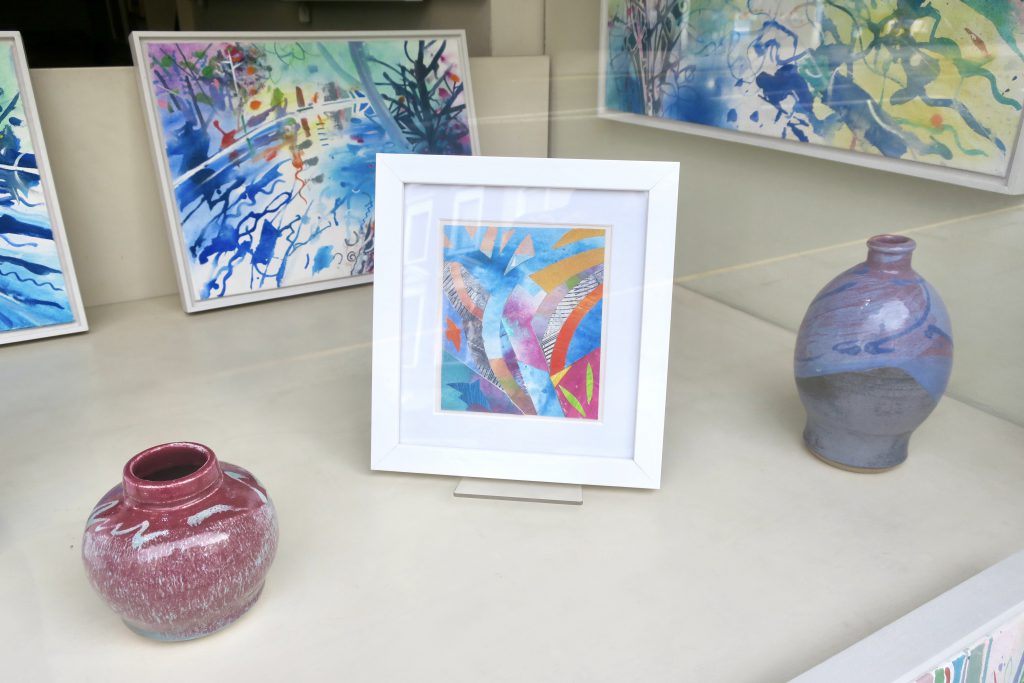 Betty Wiseman is a member of London Potters and is an associate member of the Craft Potters Association. She has shown in many exhibitions and craft fairs and has work in numerous private collections. She is currently exhibiting at Water Street Gallery, Todmorden.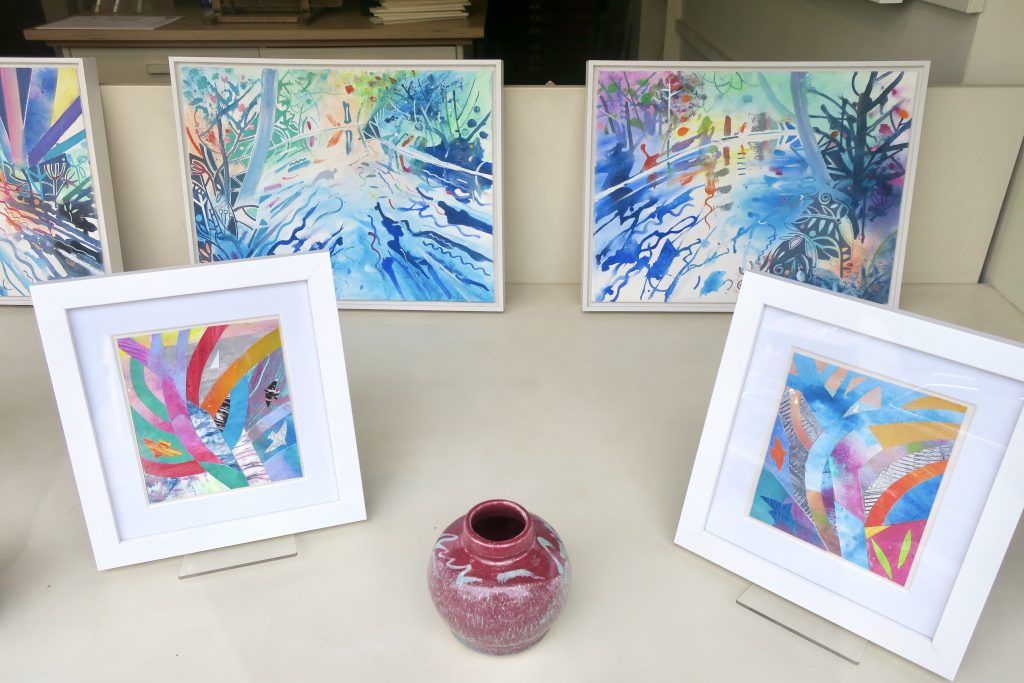 "My love of  clay started when I used it for the first time on my Art Foundation course at Bristol. I then studied ceramics at Farnham College of Art. My first studio as a potter was in Lots Road, Chelsea and after working in various studios, sometimes with other potters I now work on my own in studios built in my garden at home in Perivale, West London, alongside my painter husband David. I have also taught pottery part-time in schools and adult education.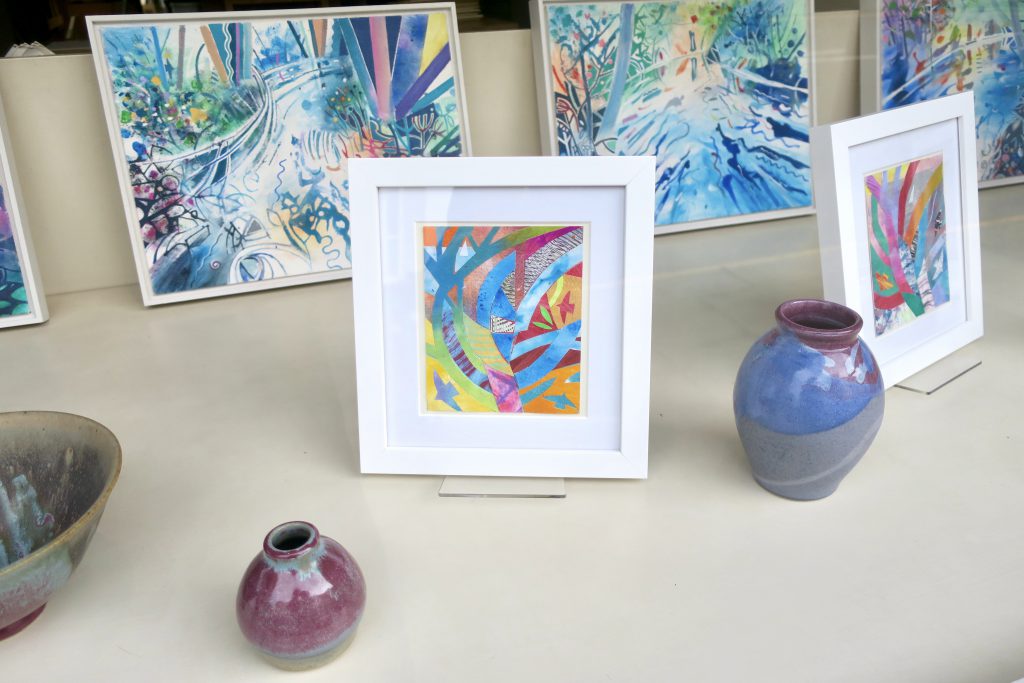 "My work consists mainly of thrown stoneware functional forms. The pieces are either oxidised or reduction fired depending on the glaze colours that I wish to obtain. I like to make simple forms so that they act as a 'canvas' for the decoration. This decoration is made by using coloured glazes trailed, painted and sponged onto a background glaze.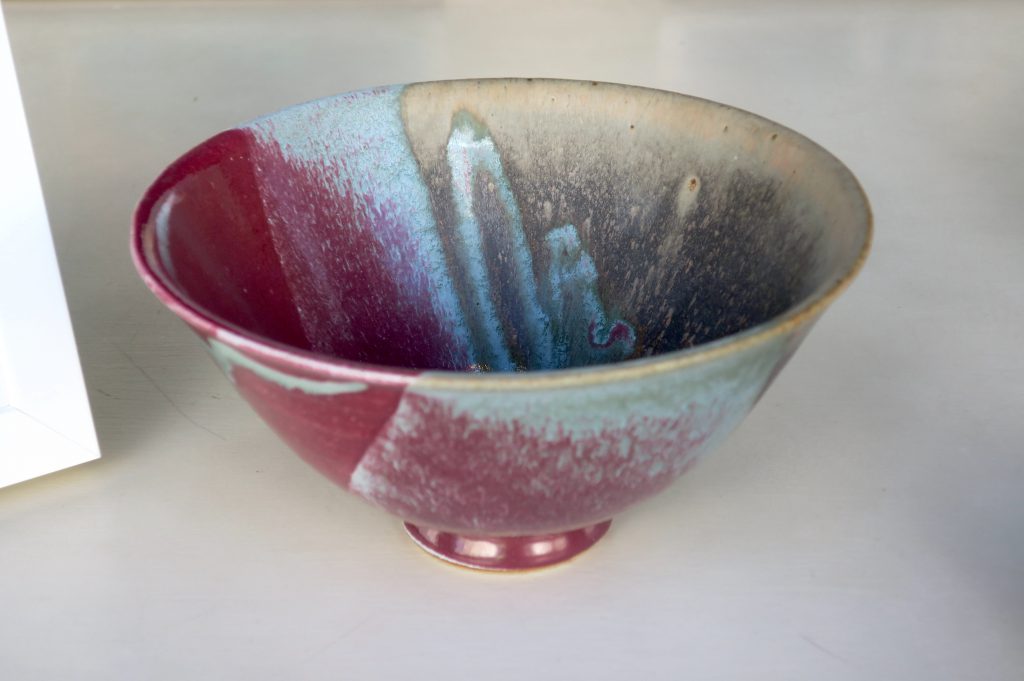 "The colour and physical quality of the glazes in relation to the overall shape has always interested me. An important influence on this aspect of my work has been the overlaid glazed pots of Shoji Hamada. The way that painters such as Patrick Heron, Matisse and Jackson Pollock use shape, colour and mark have indirectly influenced the way I apply my glazes. I use ongoing tests with various combinations of overlaid glazes to design the decoration on my pots."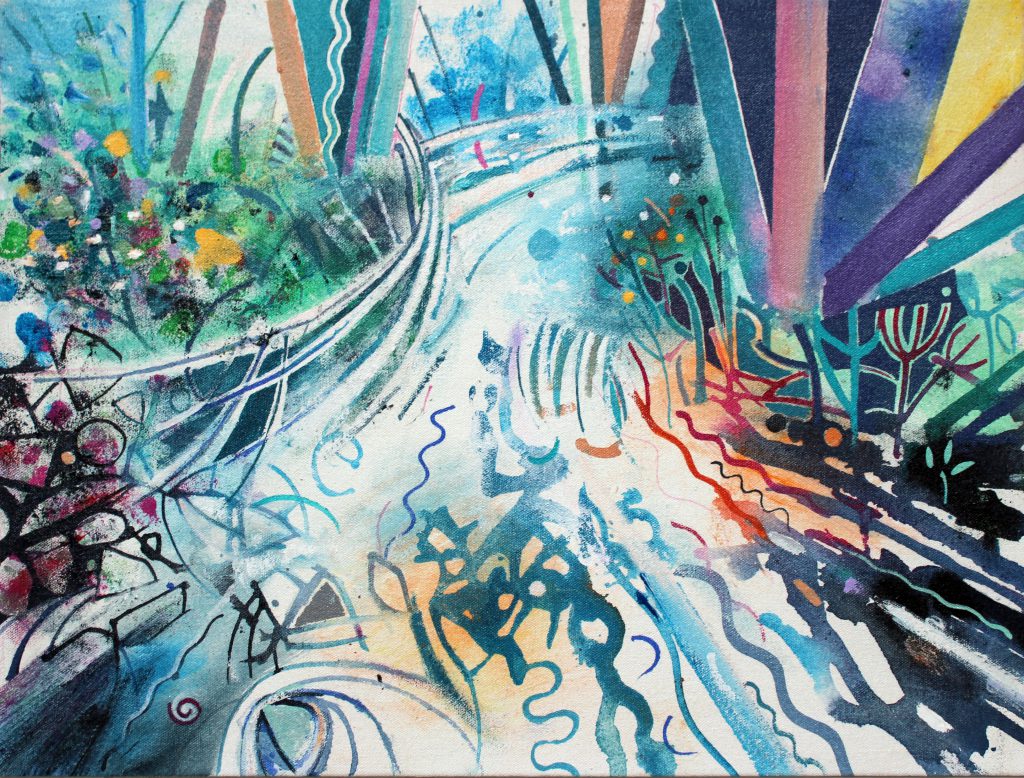 David Wiseman has exhibited widely individually and in many important selected group exhibitions. These include the New Contemporaries, John Moores, Hayward Annual, R.A.Summer Exhibition, The Discerning Eye, London Group Open, Royal Watercolour Society, etc. Individual shows include Serpentine Gallery, Rowley Gallery, Water Street Gallery. He has taken part in touring exhibitions to Germany, U.S.A., and Spain. He has exhibited in important curated exhibitions in this country at The Museum of Modern Art, Oxford, Kettles Yard Gallery, Cambridge and Camden Arts Centre. He has work in many corporate and public collections including the Arts Council, Prudential, Bank of England, The Open University, Lewisham Hospital and many more. His work is represented in private collections in all parts of the world and he has completed 8 major public art works including large scale murals at Charing Cross, Frimley Park, Royal London and Ealing Hospitals. Winner of RWS Purchase Prize 2016. Winner Daler Rowney Prize 2016 and RWS Publicity Prize 2018. Elected to the London Group 2013 and to the Arborealists in 2016. He was elected to the Royal Watercolour Society in 2021.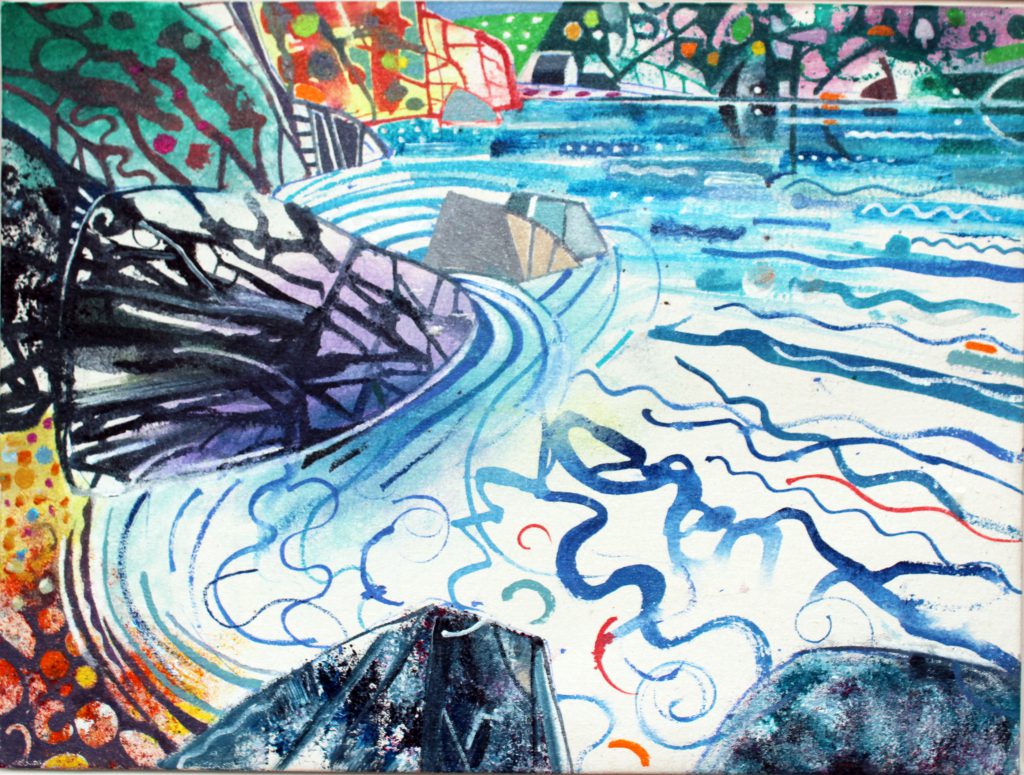 "My works on canvas and paper are mostly made in the studio but I also work directly from the landscape with a variety of mixed media on smaller works on paper. Although spending a lot of time in Devon, Wales and the south coast I am equally inspired by the local rivers and parklands close to my Ealing home. My paintings are begun in a loose freely drawn calligraphic way using a wide variety of brushes, rollers, scrapers, sponges etc. and the final image being extracted in a playful organic way using overlaid marks and glazes to express qualities in nature such as mood, light, colour, atmosphere. I want to convey a feeling of change and movement in the landscape and for the paintings to be intriguing, tantalising and ambiguous held between the pure plastic qualities of the paint and all the celebratory, magical illusions and evocations of the depiction of nature."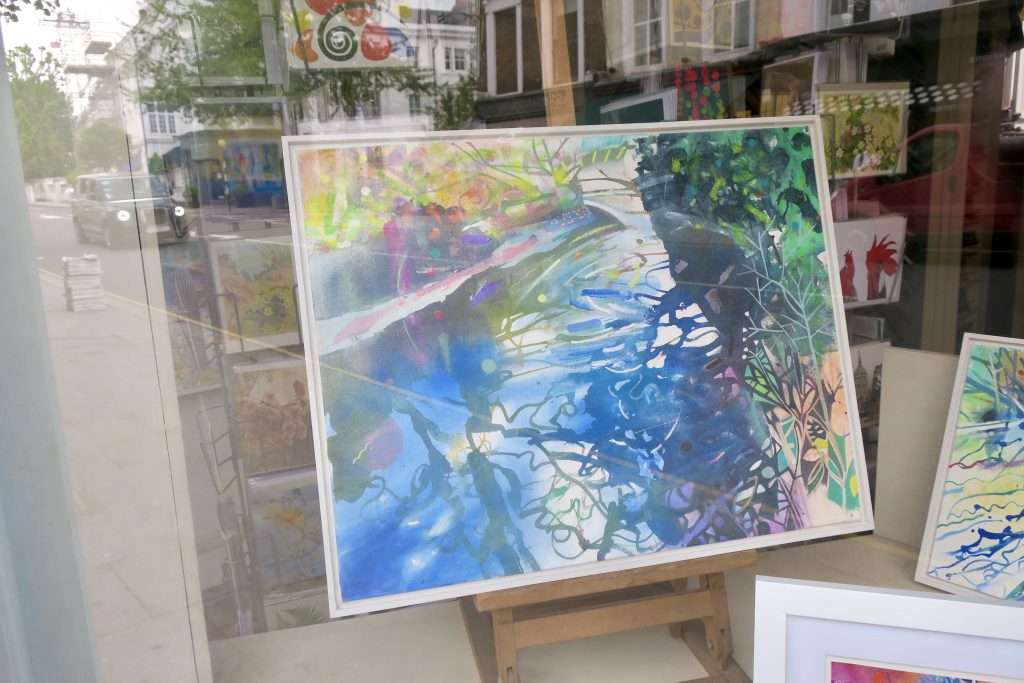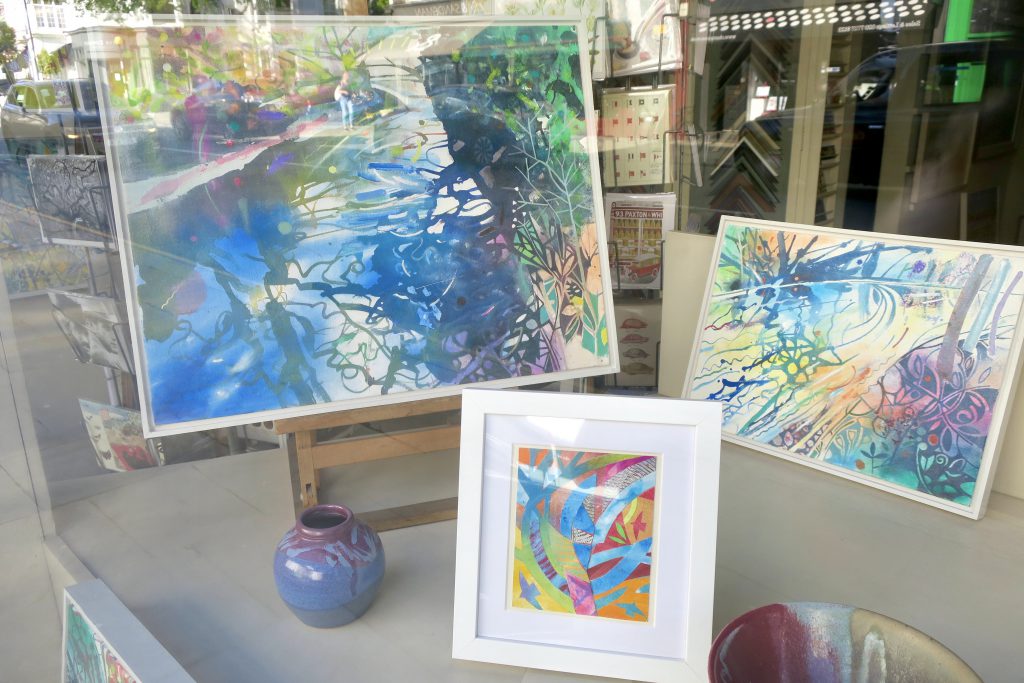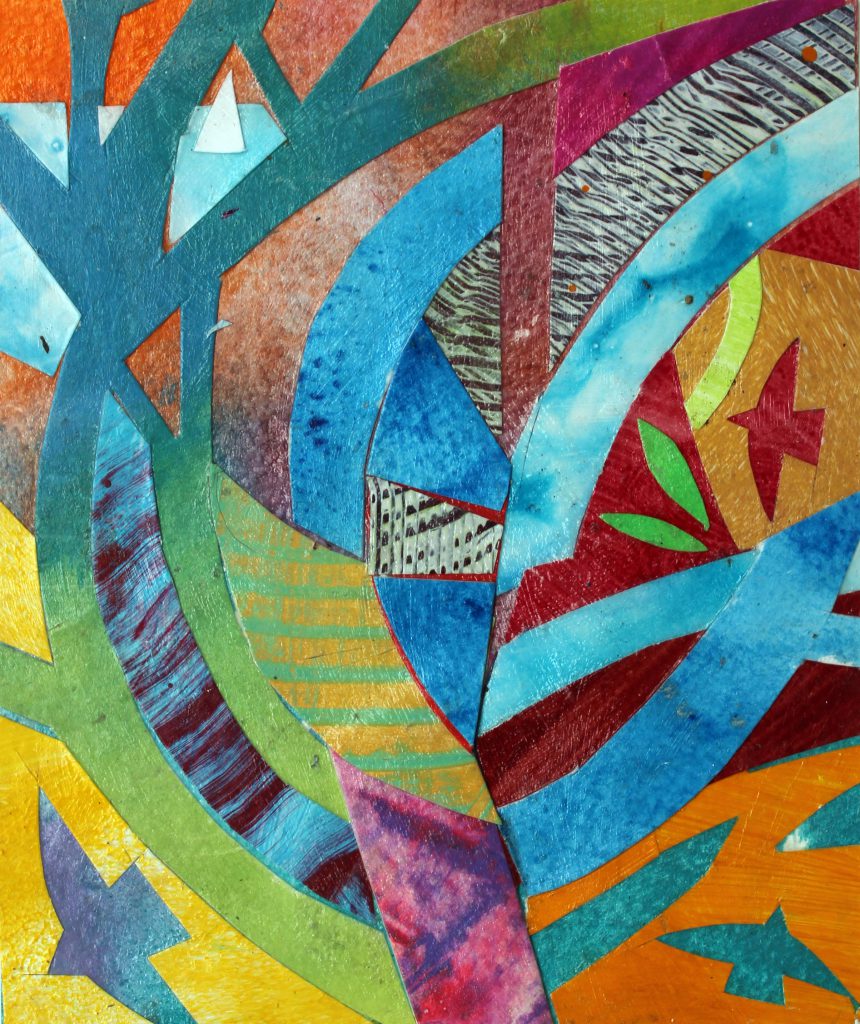 ※
Betty Wiseman | London Potters
※
※
David Wiseman / The Rowley Gallery