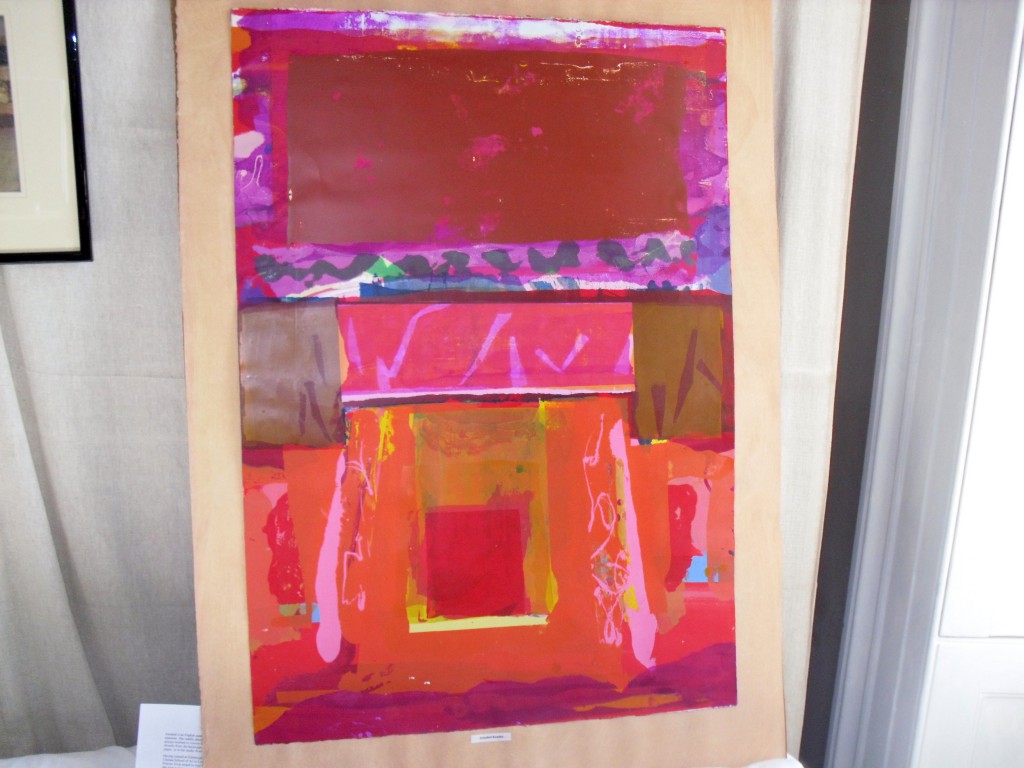 Message: I have a painting which I was in the middle of re-framing, and noticed it had the artist's name `Annabel Keatley` on the back. Would it be possible to let me know the title of this piece of work, and when she did it. I can email a photo of it. Kind regards.
Hi Chris, thank you for the enquiry and the photo. The work is a silkscreen monoprint (really it's a painting using silkscreen screens and inks to build up the layers). I made it at Edinburgh College of Art and it was part of my degree show in 1988. I made it and all the work in my degree show after travelling from India into Tibet through Nepal.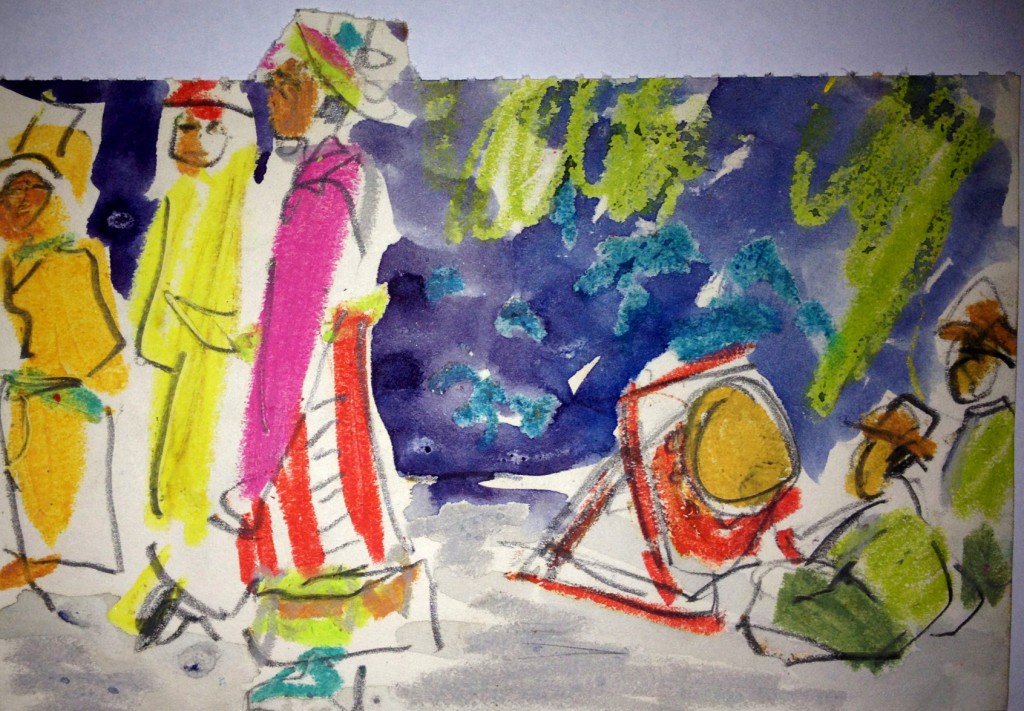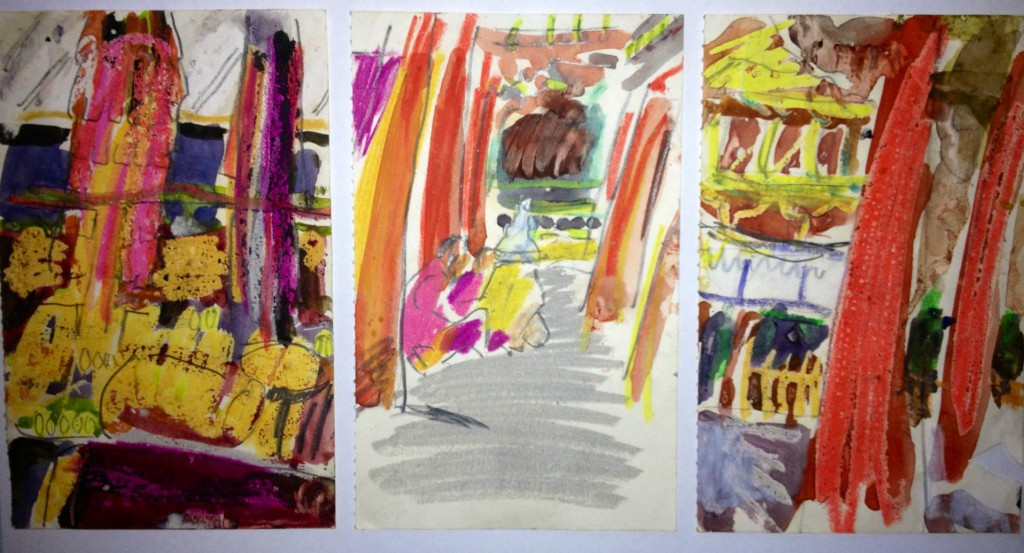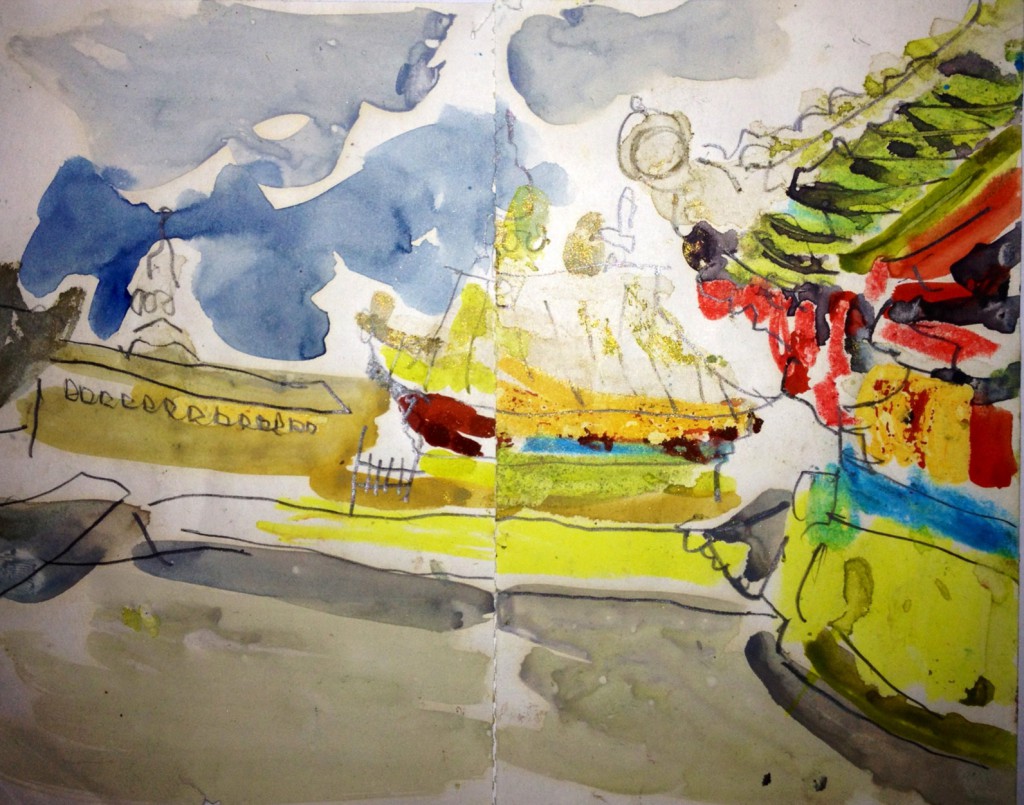 At that time the only way to Lhasa was to travel from India to Kathmandu and continue on foot, truck or bus (or in our case all three). It was a four day journey from Kathmandu and we left our bus stranded half drowned in a fast flowing river half way through our journey. The long and arduous journey I don't remember now, I remember the pure dark blue skies, the wilderness unlike anywhere else, the endless stretches of nothing and our first sight of Lhasa.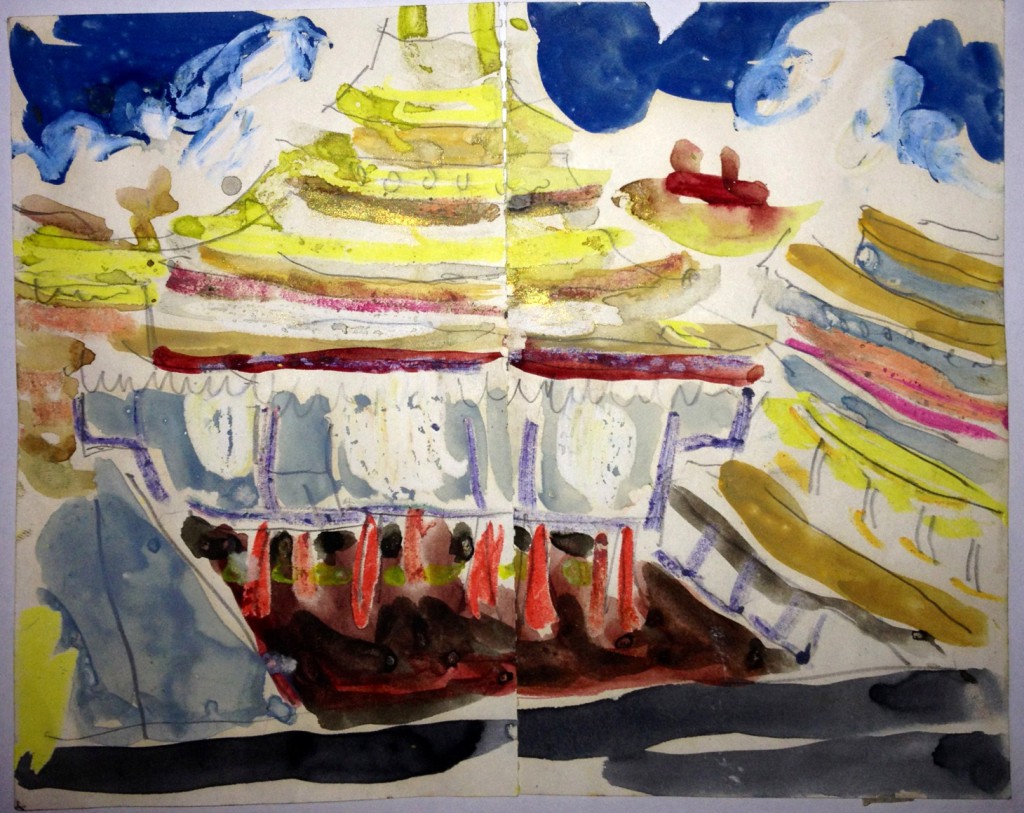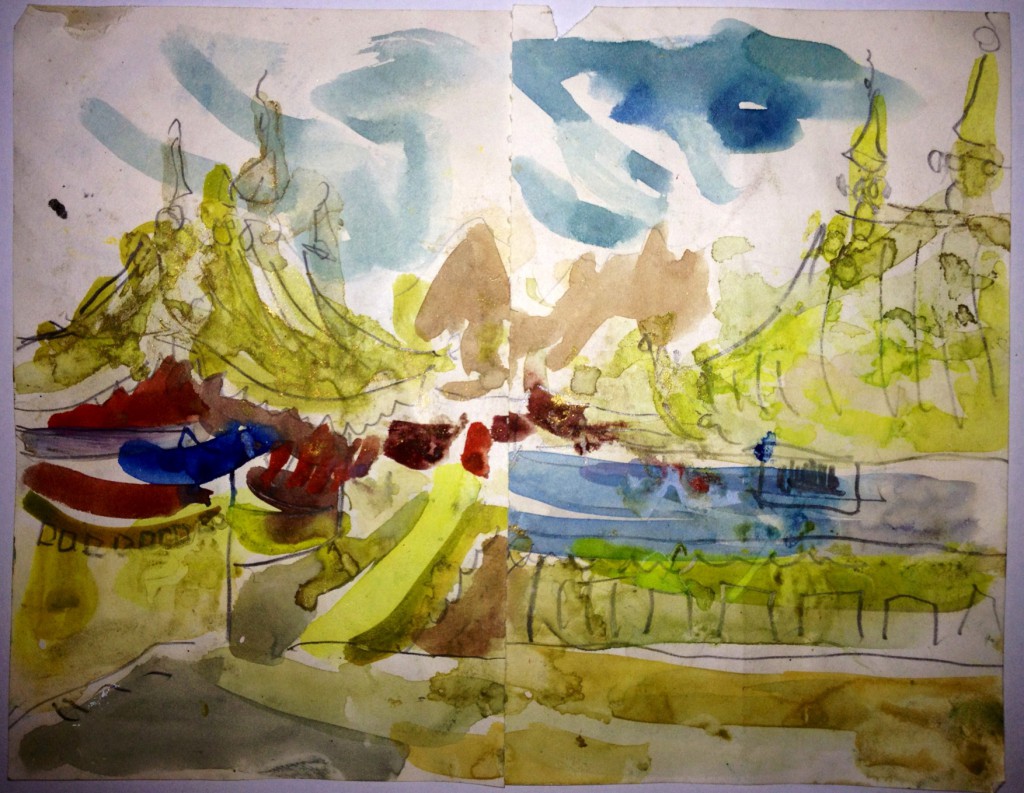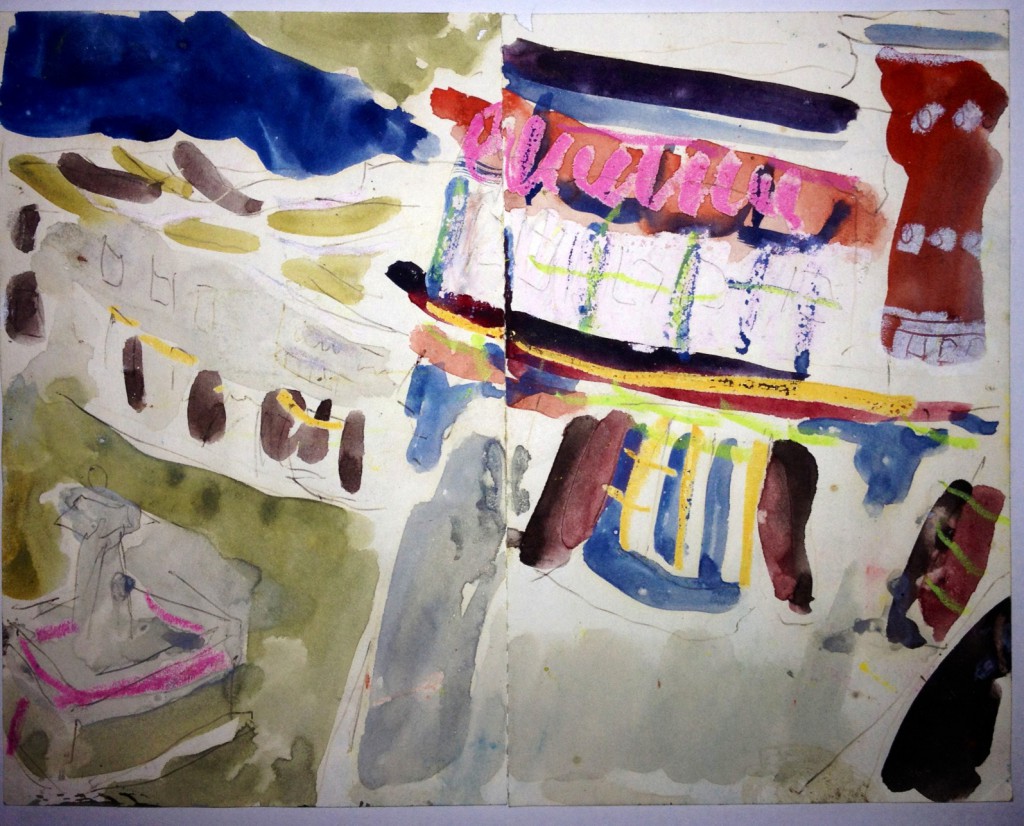 I was totally enamoured immediately and I just wanted to paint all the time. I spent three weeks in the monasteries, on rooftops and in the streets of the city with my sketch book. I had to work rapidly as I was often surrounded by spectators, sometimes completely blocking my view. You can see the urgency in the drawings, a mix of watercolour, pencil, oil pastel and gold leaf powder, which I bought there, wrapped in a little square of newspaper. I didn't know how to use it, but I knew I needed it. There was a lot of gold in and on the rooftops of the monasteries. I wanted to record the intense richness of colours, layers and shapes. I wanted to remember everything.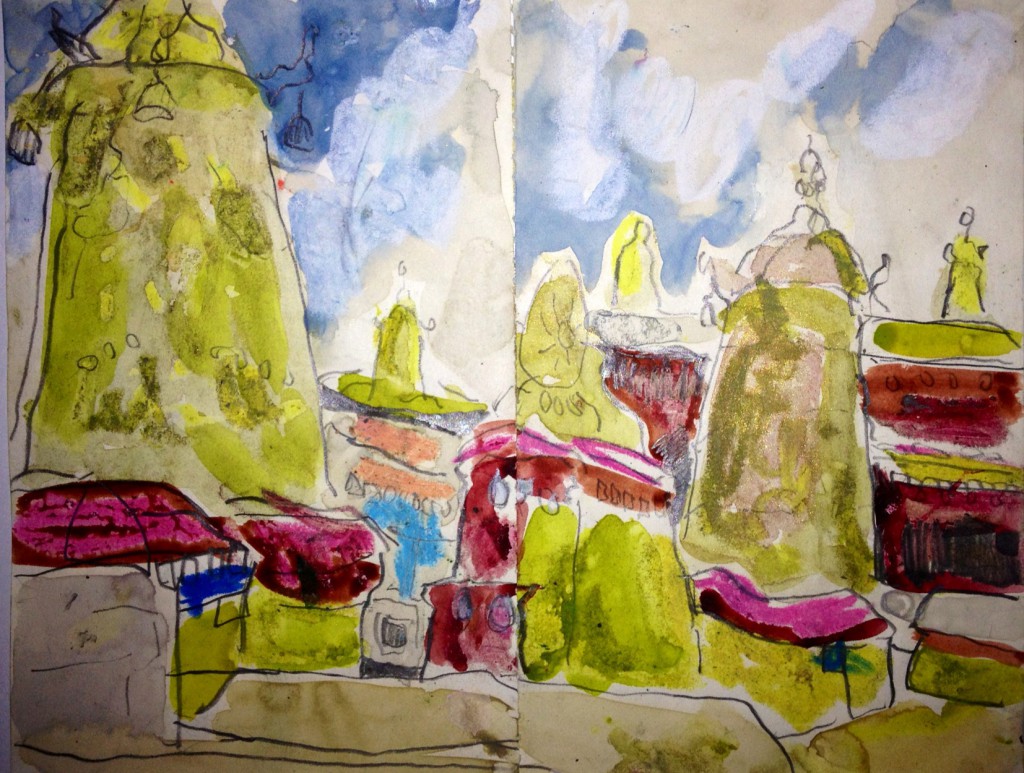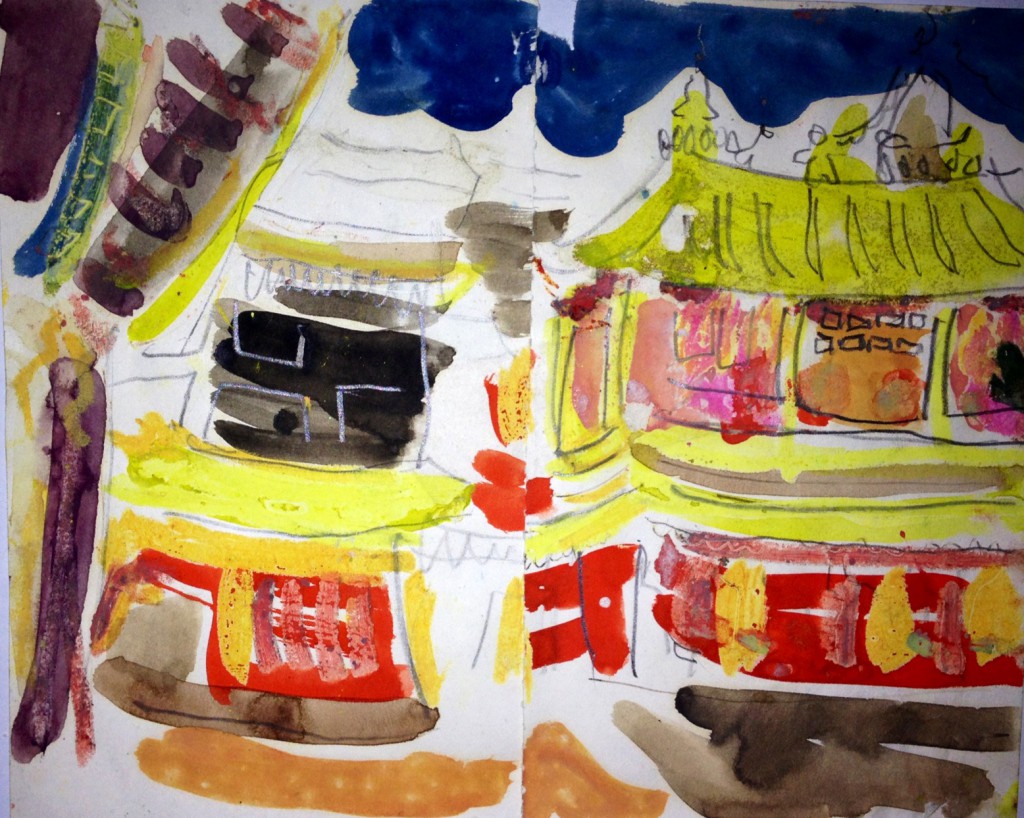 Needless to say I felt the pages of my sketch books were inadequate attempts, but to me now they are small treasures, and however worn, damaged and battered about, they show part of a beautiful and sacred world I couldn't begin to describe with only words.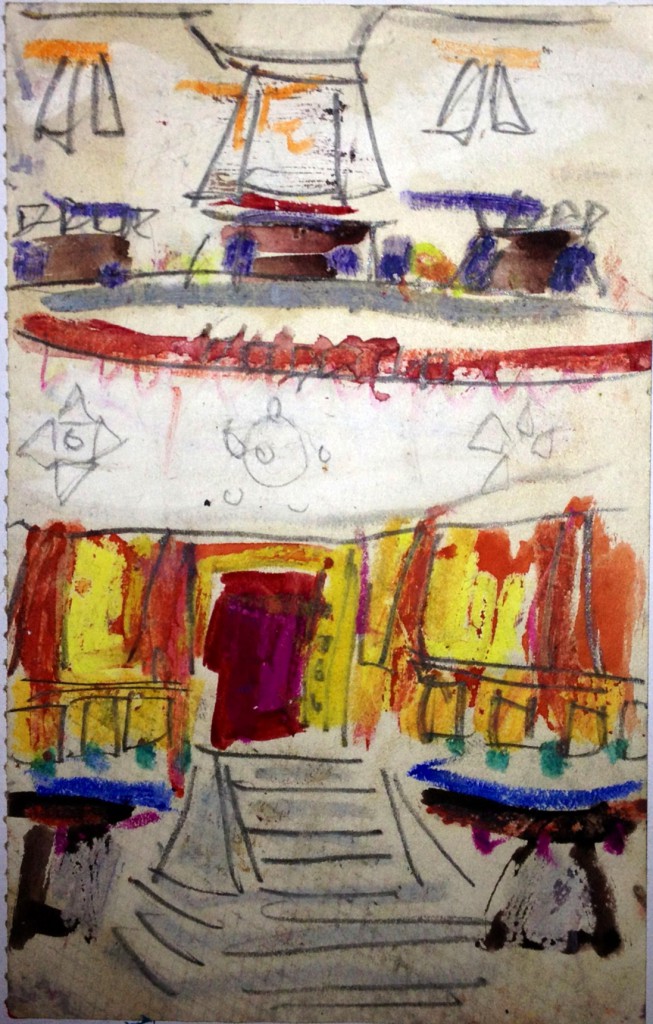 I don't remember the title of the monoprint, if it had one but it was based on the very beautiful temple doorway of the Potala Palace in Lhasa. I hope this is sufficient information! Best wishes, Annabel.
Annabel Keatley / The Rowley Gallery