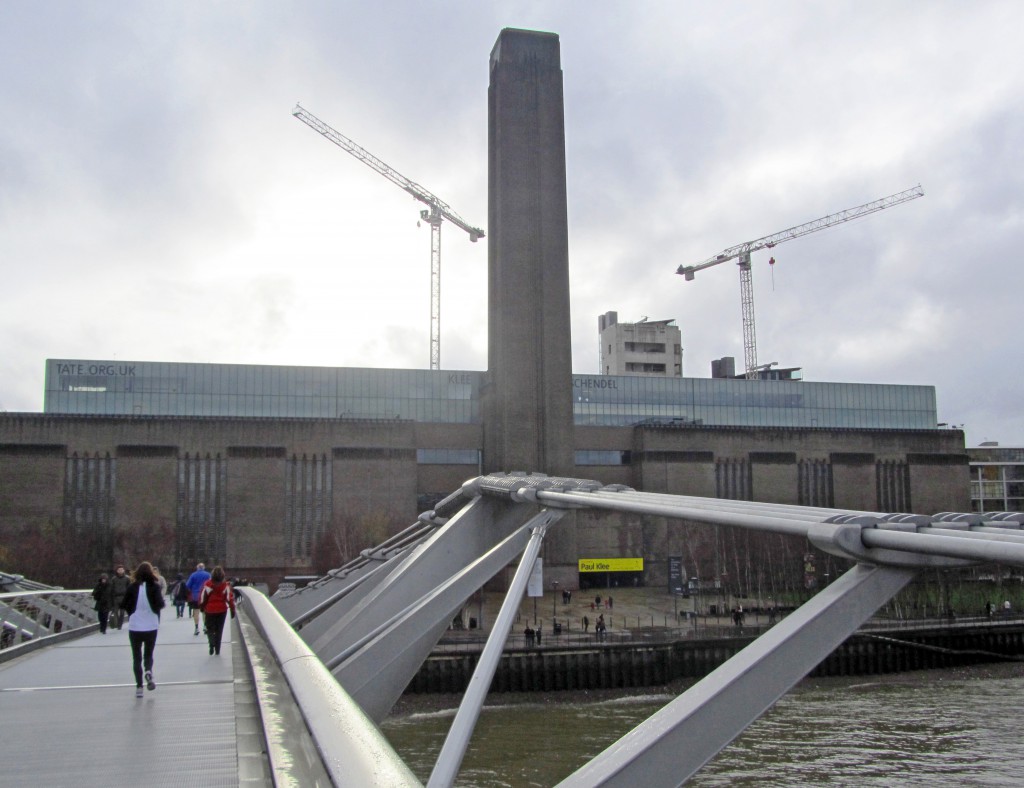 To the Tate Modern on the first Saturday of 2014, to see their beautiful exhibition, Paul Klee: Making Visible, the perfect antidote to our cold, dark, damp, grey January daze. It was just before twelfth night, so another midwinter festive celebration of light and warmth and colour.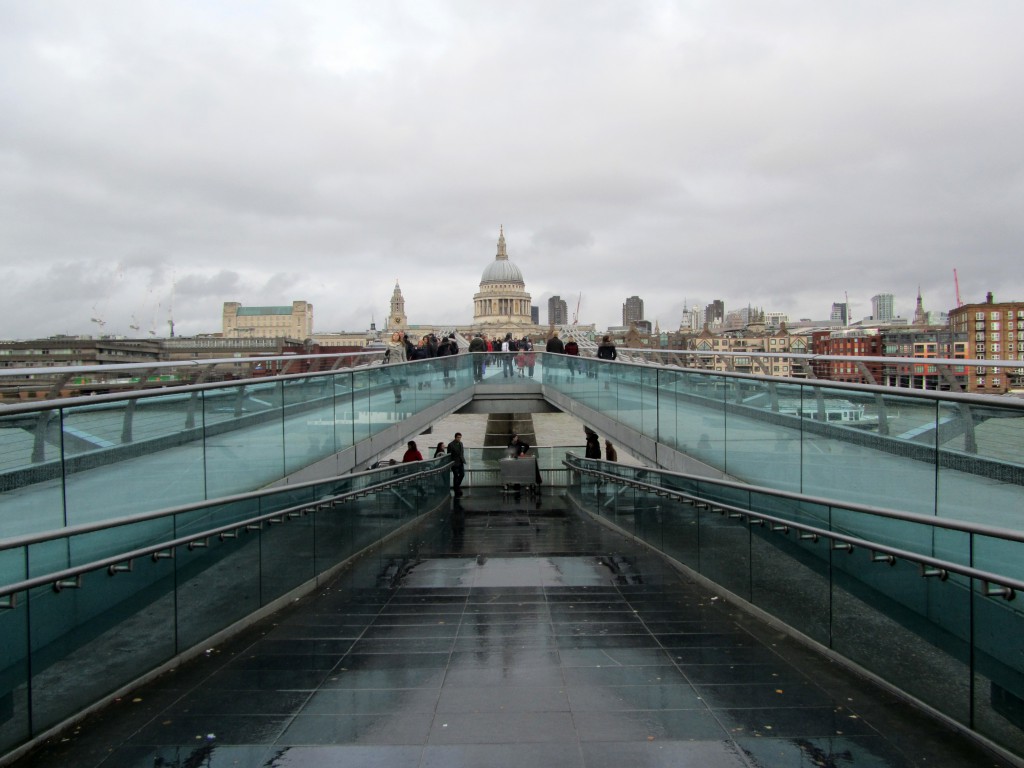 Over Millennium Bridge from St Paul's Cathedral on the north bank to its modern day cultural counterpart, the reformed power station otherwise known as St Nick's Cathedral on the south bank.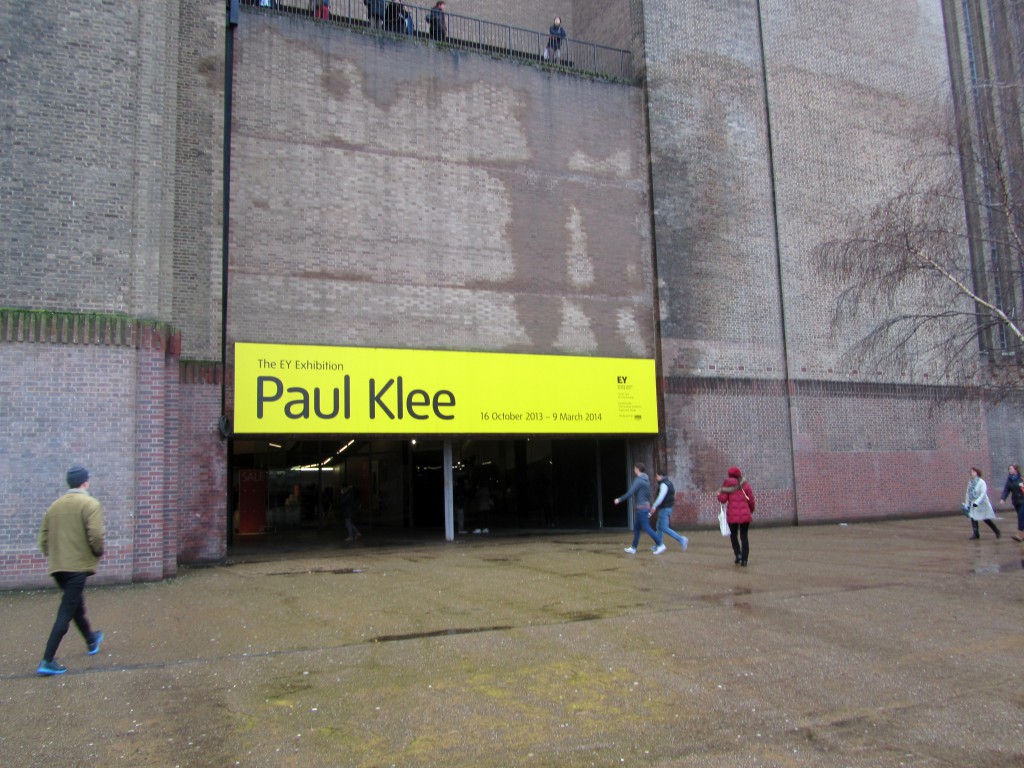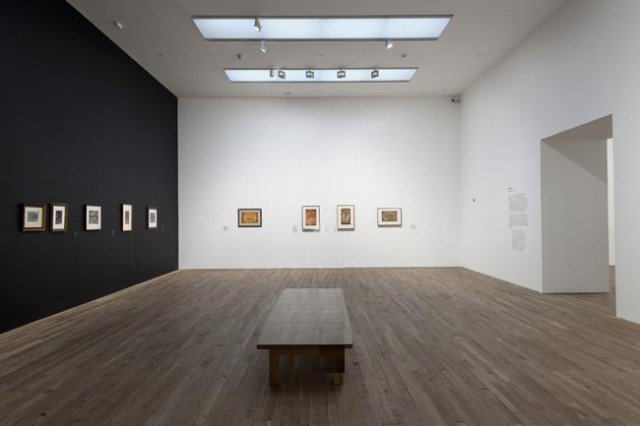 I trawled the internet looking for images of this exhibition because photography was not permitted. This one is from Galleries Now; most of those that follow are not my own but they're all favourites.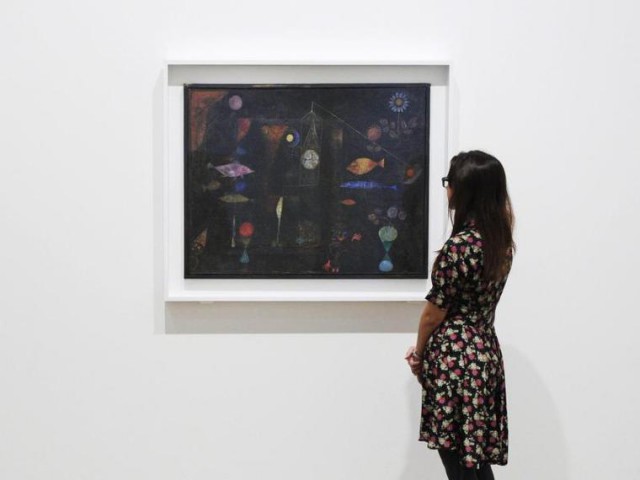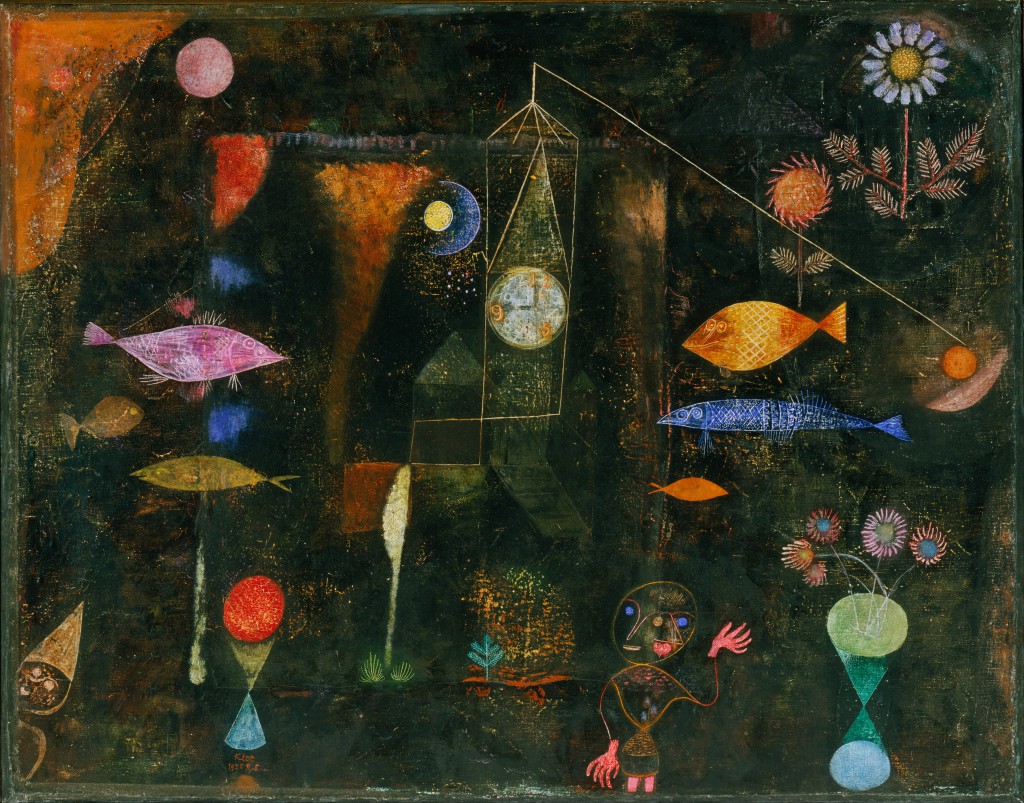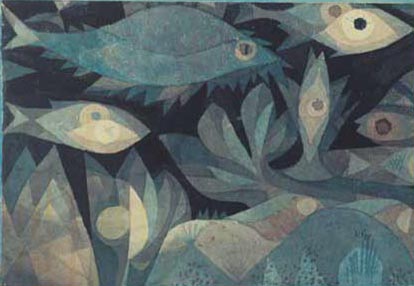 Fish Magic and Fishes Of The Deep describe a parallel world of magical see creatures that shapeshift from seeing eye fish to fish eye sea to I seeing fish and to you seeing me eyeing sea fish, seeing infinity.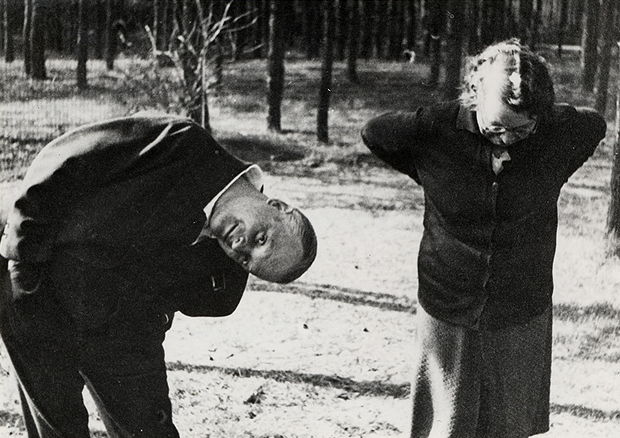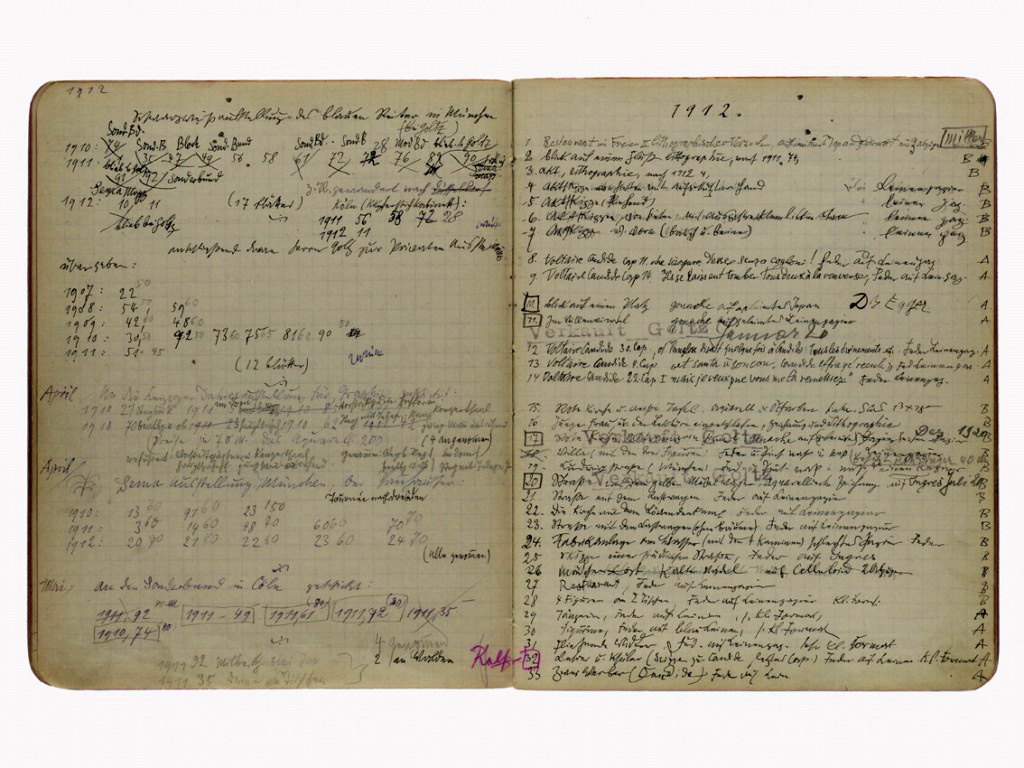 Paul Klee kept a catalogue of all his works and this exhibition is the first to be arranged according to his oeuvre catalogue, displaying side by side paintings that were worked on simultaneously.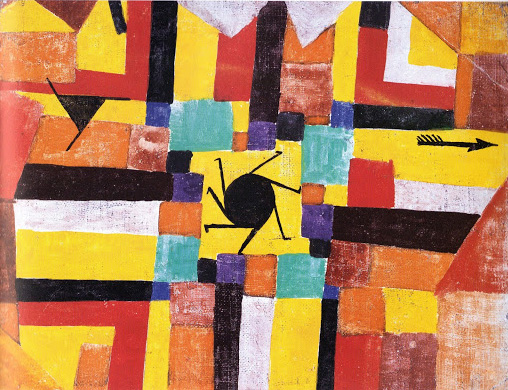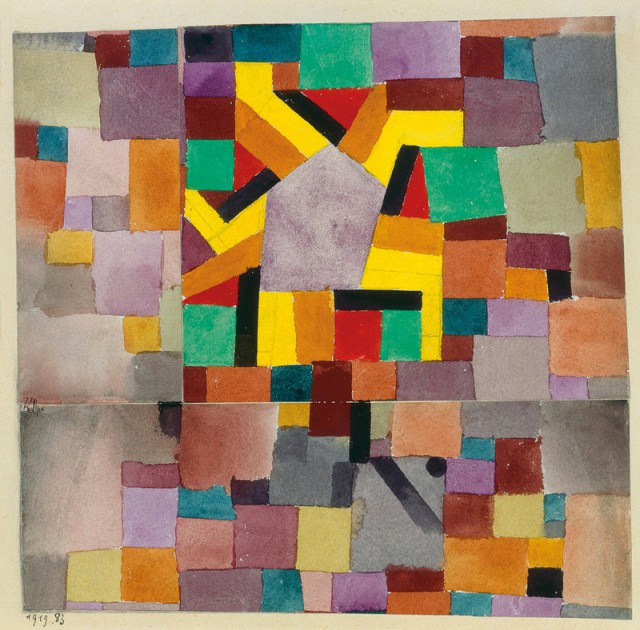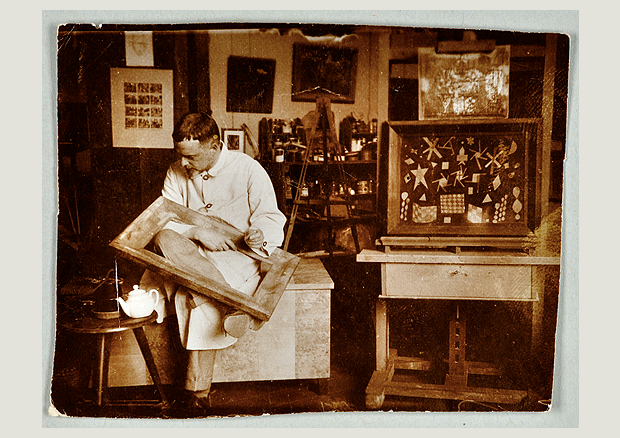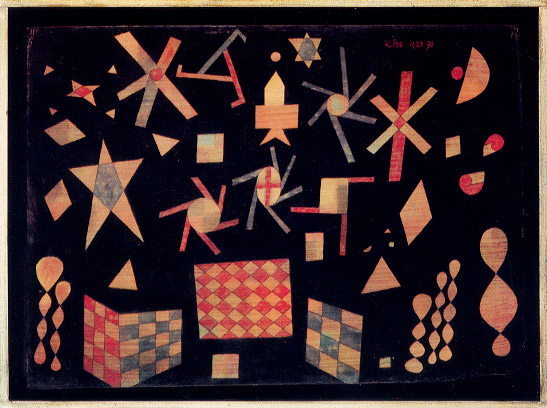 Part of the fun of this kind of loan exhibition is to see familiar images in their unfamiliar frames. The Pavilion is featured on the first page of this year's wall calendar (bought last summer in France before we knew of this exhibition). I'm not convinced that it benefits from having a heavy rustic frame.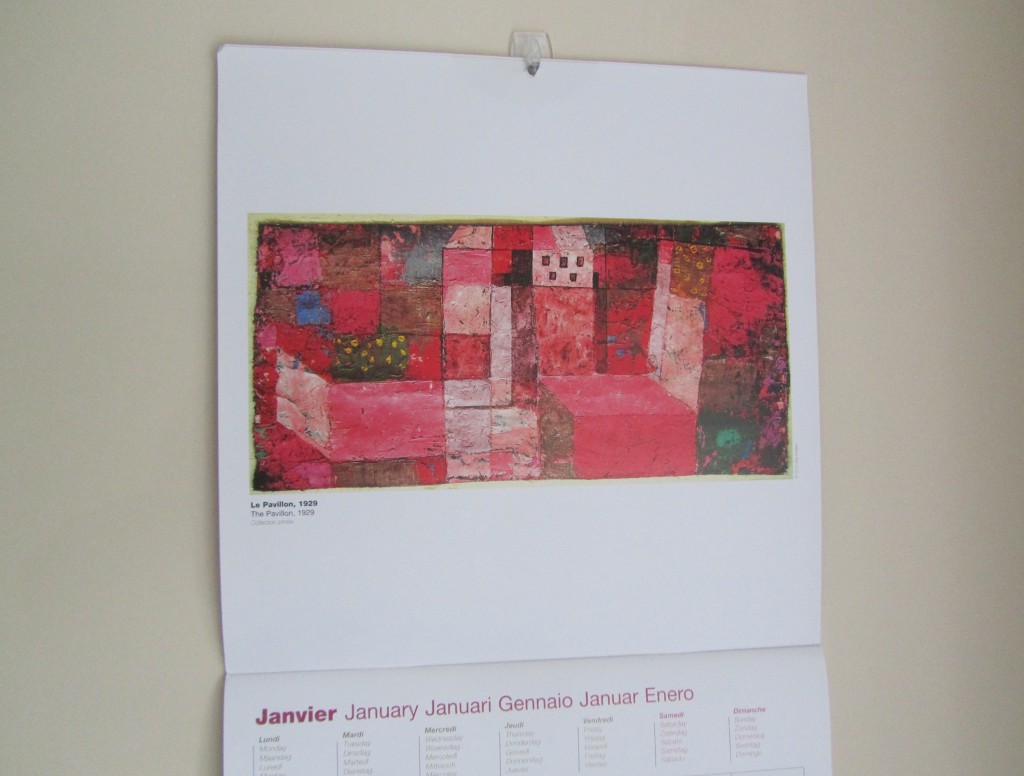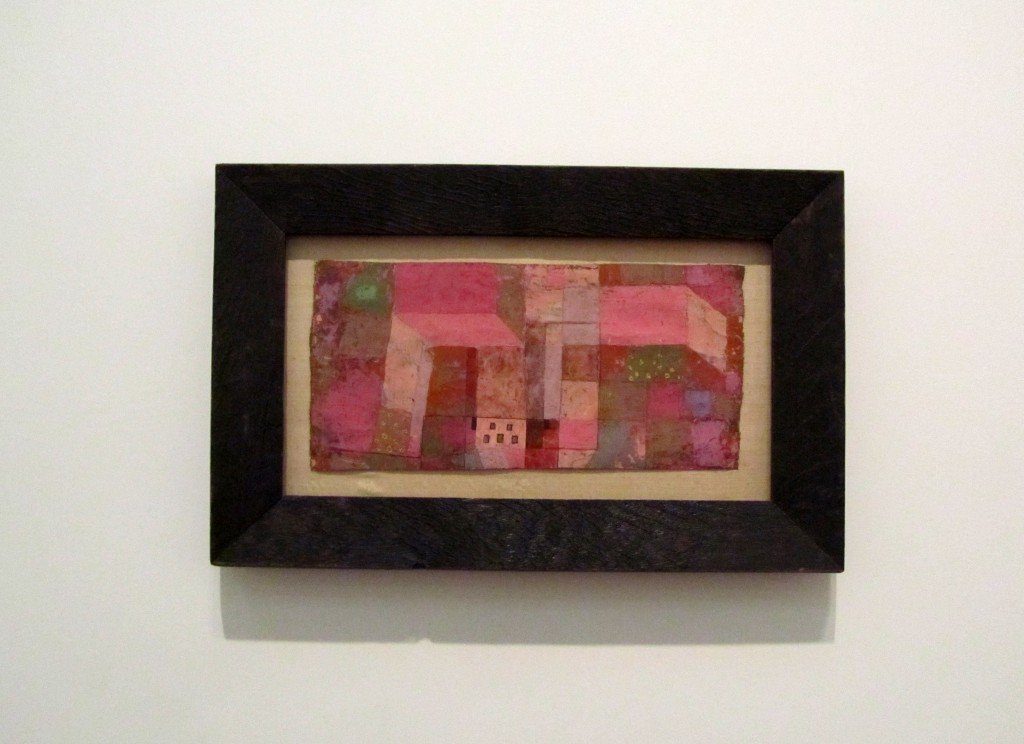 In the exhibition it's hung upside down and called Summer-House. Other paintings were framed more sympathetically. I wish I could show them here but photography was forbidden, though I did manage to snatch a couple of shots, the one above and the one below. I may be arrested by the camera police.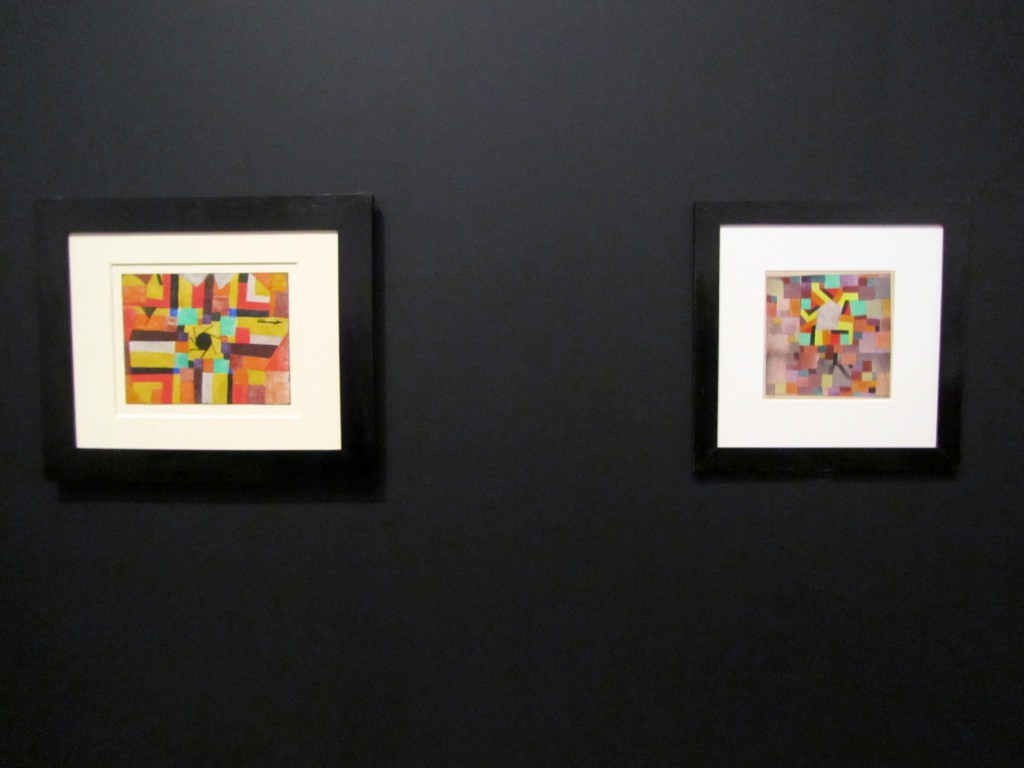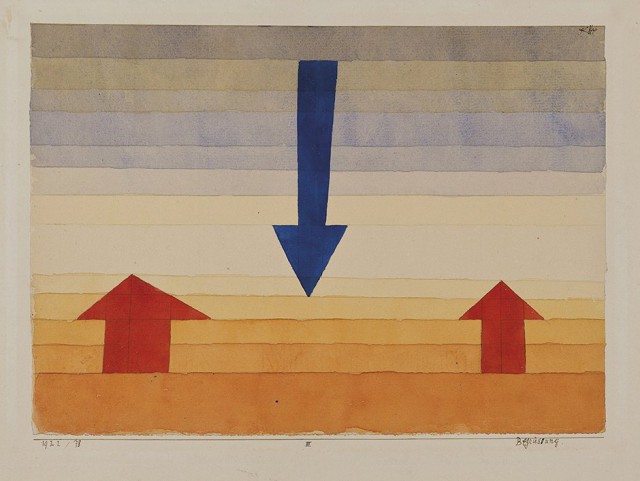 They are modest sized jewel-like paintings glowing warm and brilliant, fashioned with humour and intelligence by inquisitive hands. Forty years ago I saw some tiny Klee watercolours in a museum in Munich displayed in curtained frames, only exposed to the light for my brief glimpse, like a camera.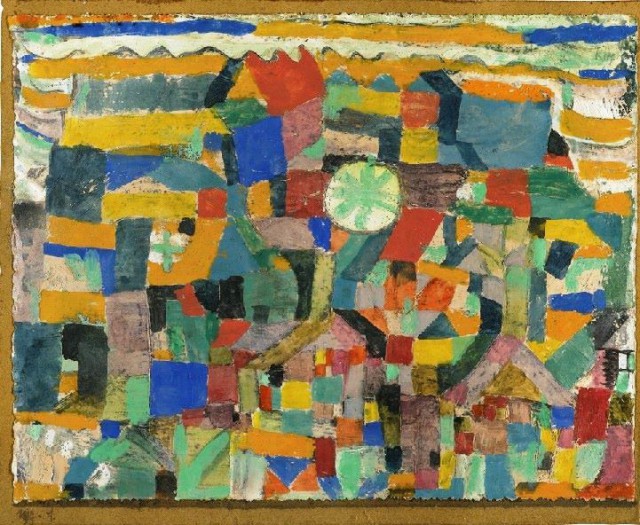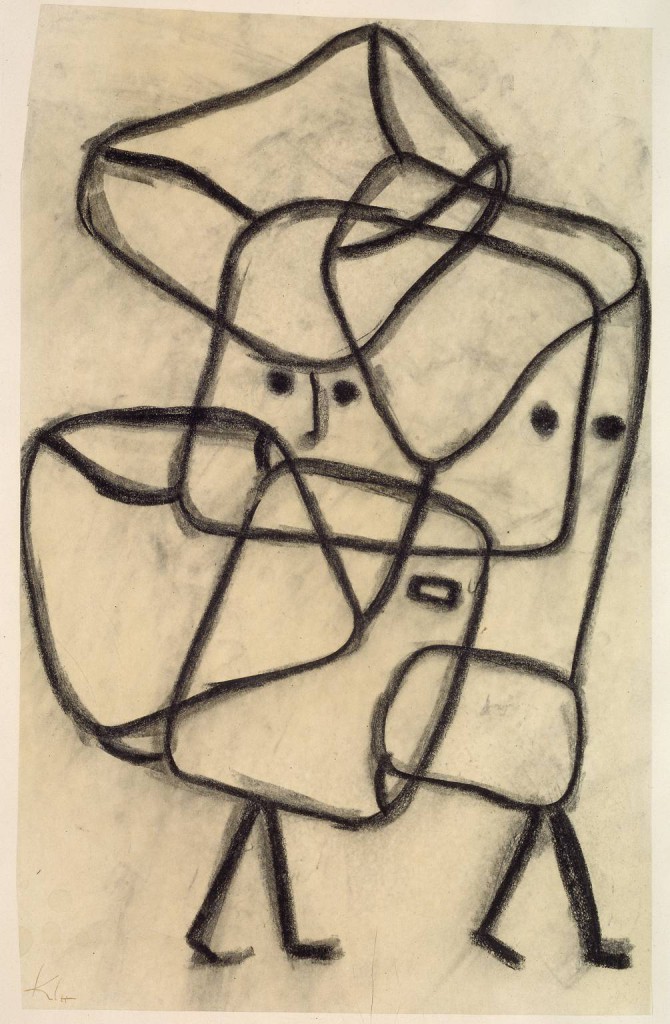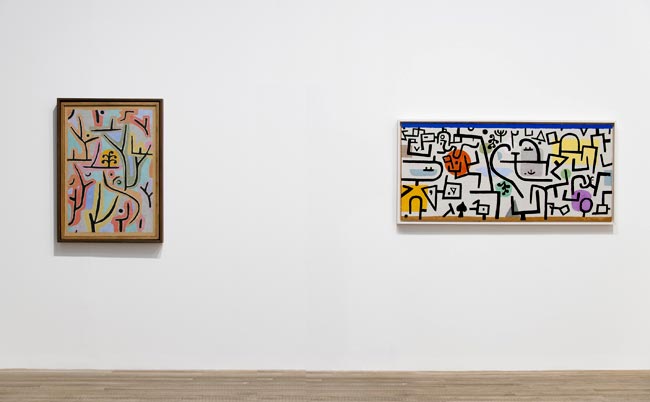 This is a gorgeous exhibition filled with treasures from an artist with an eclectic eye; visions distilled from sights and sounds, thoughts and dreams. Catch it whilst you can, it runs until 9 March 2014.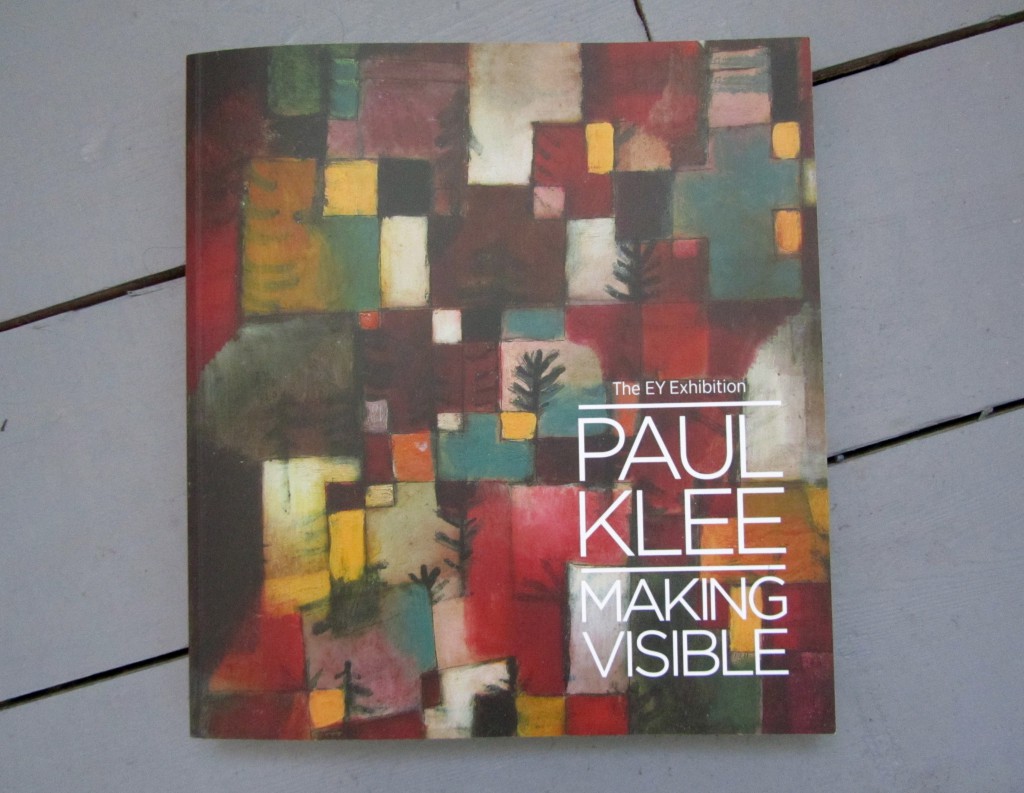 Tate Modern: Paul Klee – Making Visible