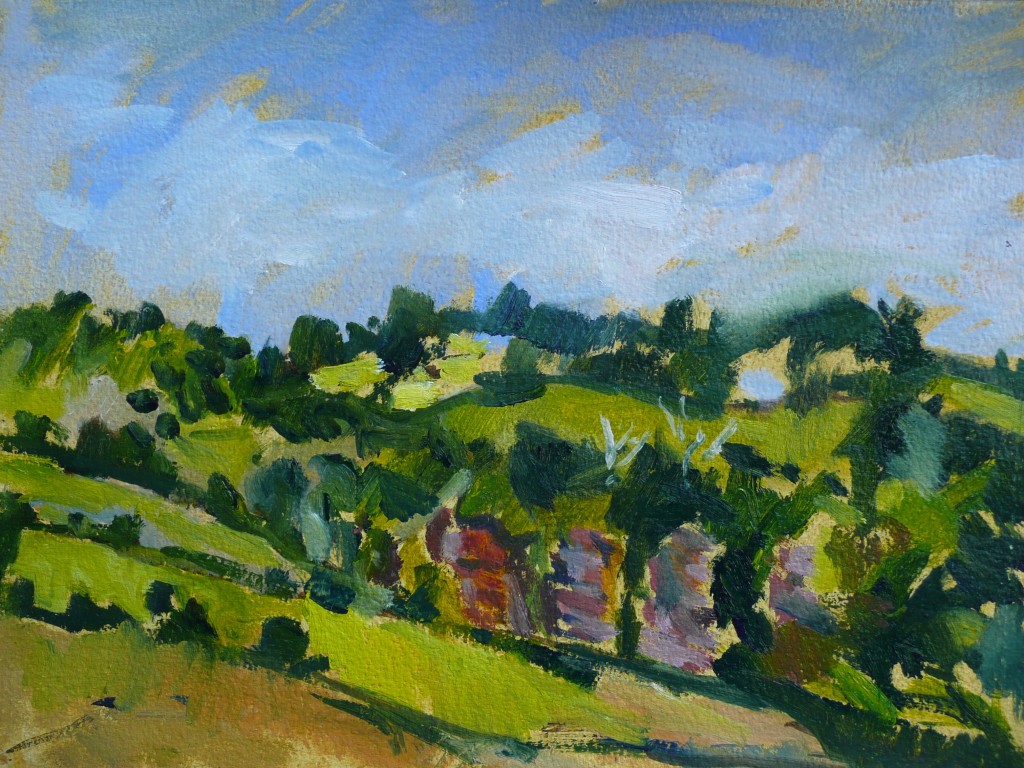 Getting into habits regarding working methods can be really liberating. You only have to think of Morandi and the way his limited subject matter and studio discipline created ultimate freedom for him. I have been used to making my landscapes from thumbnail sketches done in the landscape and then making my paintings in the "tranquility of the studio", a well tried and tested almost Victorian attitude. Like Bonnard and others I find painting in front of the landscape impossible, there is simply too much information to process, and like lots of artists I will see detail too early and the resulting painting won't work.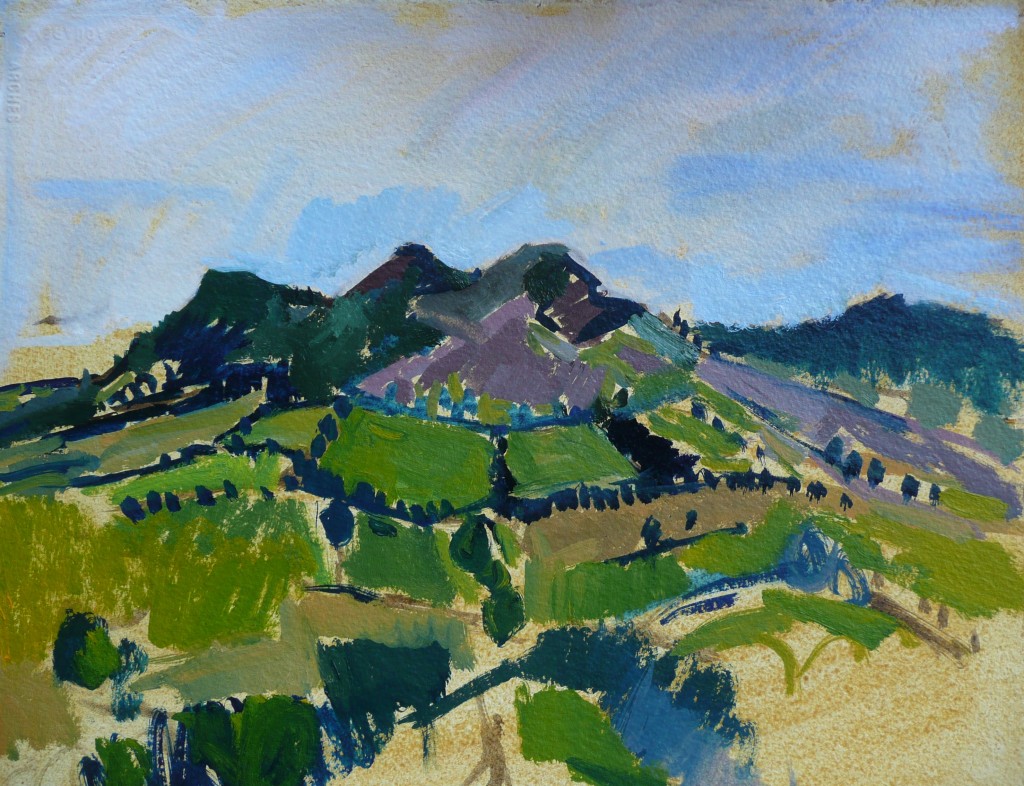 I am more used to summing up my experience of being in a place when I am away from it. My paintings are therefore studio based, but have their origin in real experience and hard observation and understanding. But I admire plein air painters very much and am currently reading accounts of the work of northern Californian painters, the Society of Six, artists like Seldon Gile and August Gay. I also admire the work of William Gillies. It's interesting that the artists I admire so much are more interested in making paintings of a place, not pictures of places. Robert Newton and Annabel Keatley, both Rowley artists, make paintings not pictures of places.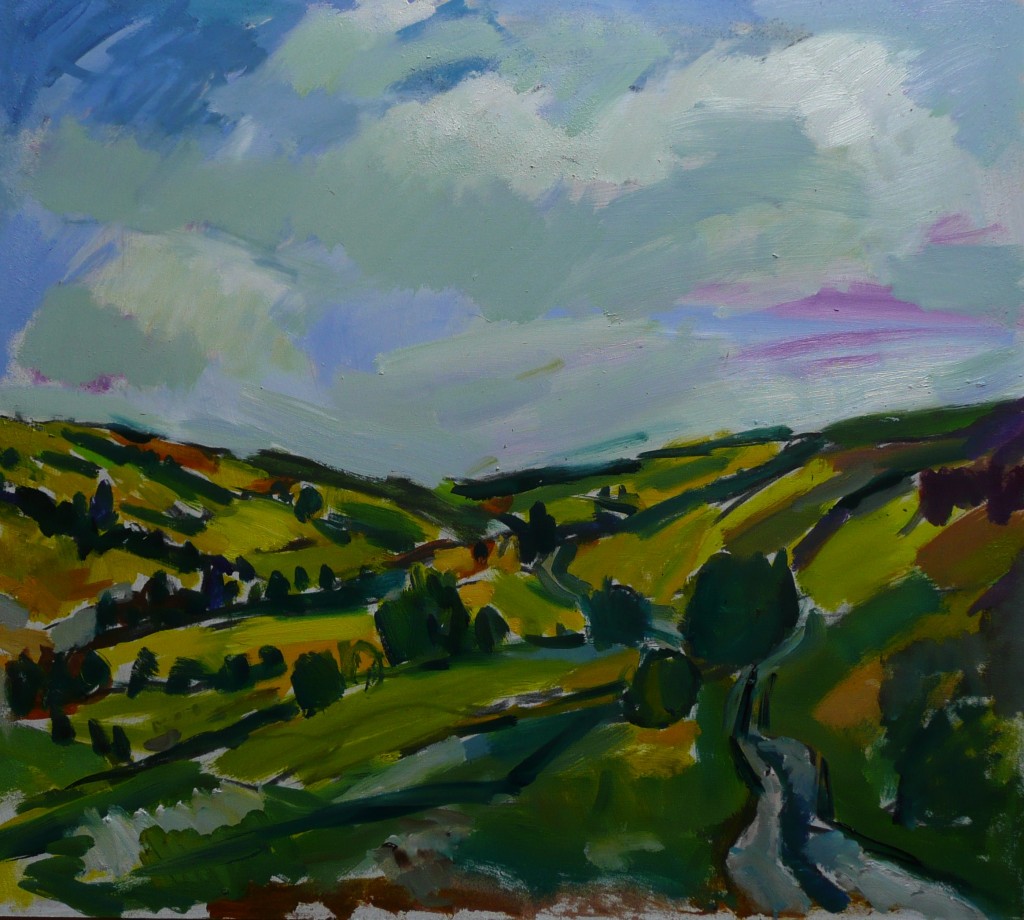 So not wanting to fly off to Italy or France this summer, we drove to the Scottish Borders to holiday and try to make en plein air works. I managed just four. The first two are small and very tentative and self conscious. I disliked having a small audience watching me. The last two are a bit larger and more free, and because I was alone I could work more unselfconsciously, and I think they are fresher.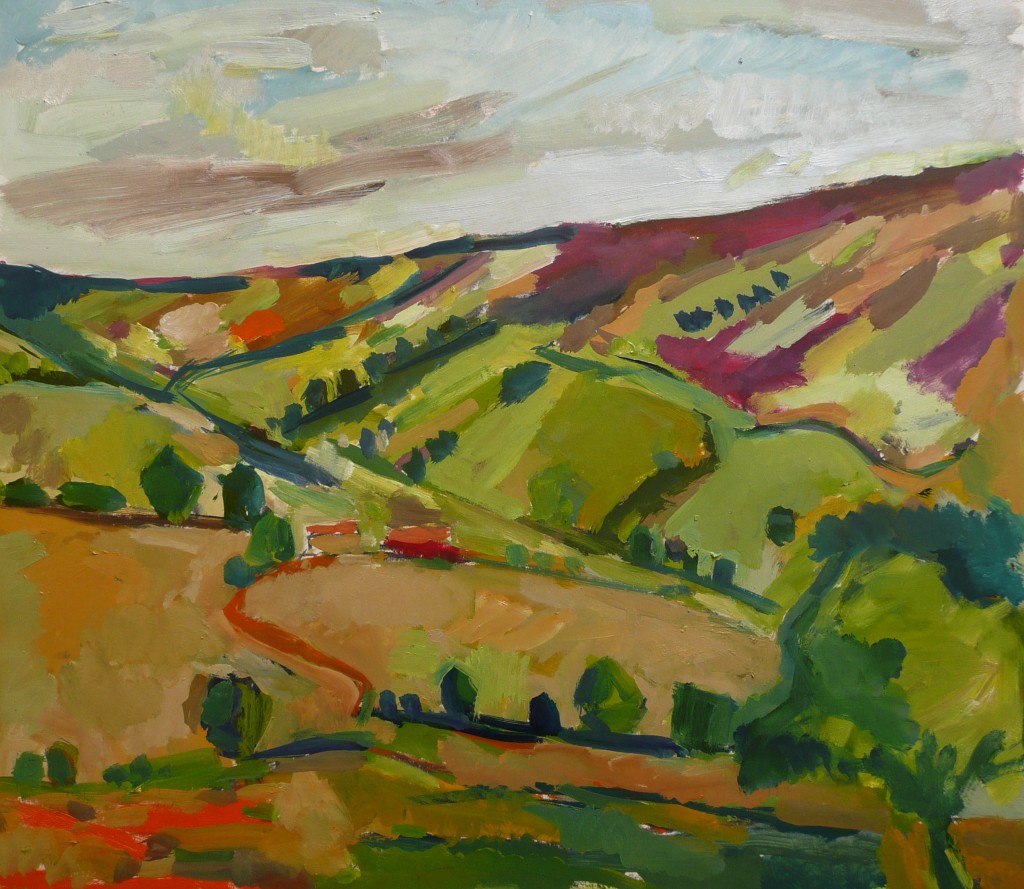 Its a good time to extend the way that I work. Back in the studio I still have the initial drawings, but the paintings done outside might add an extra dimension to the studio paintings. I wouldn't want to copy the plein air oil studies, but may wish to transfer the energy of the marks from them to my studio paintings. It's interesting to see if I can be open enough to use the outdoor studies to add an extra dimension in terms of colour, pattern, light, texture and layering of the painted surface to the indoor work.
PS: Here's how the plein air paintings developed in the studio: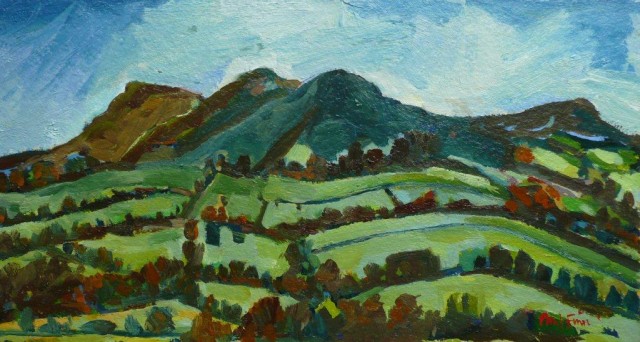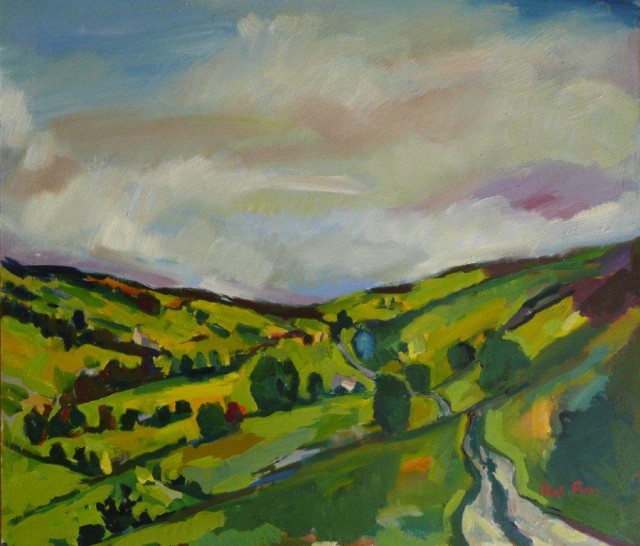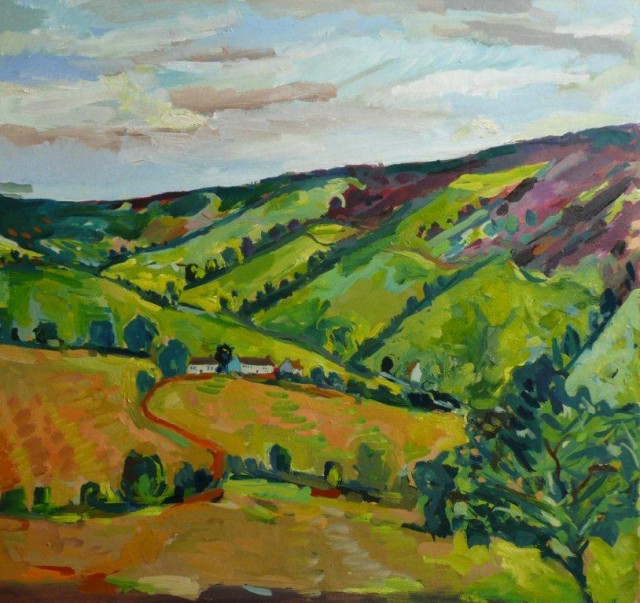 Paul Finn / The Rowley Gallery