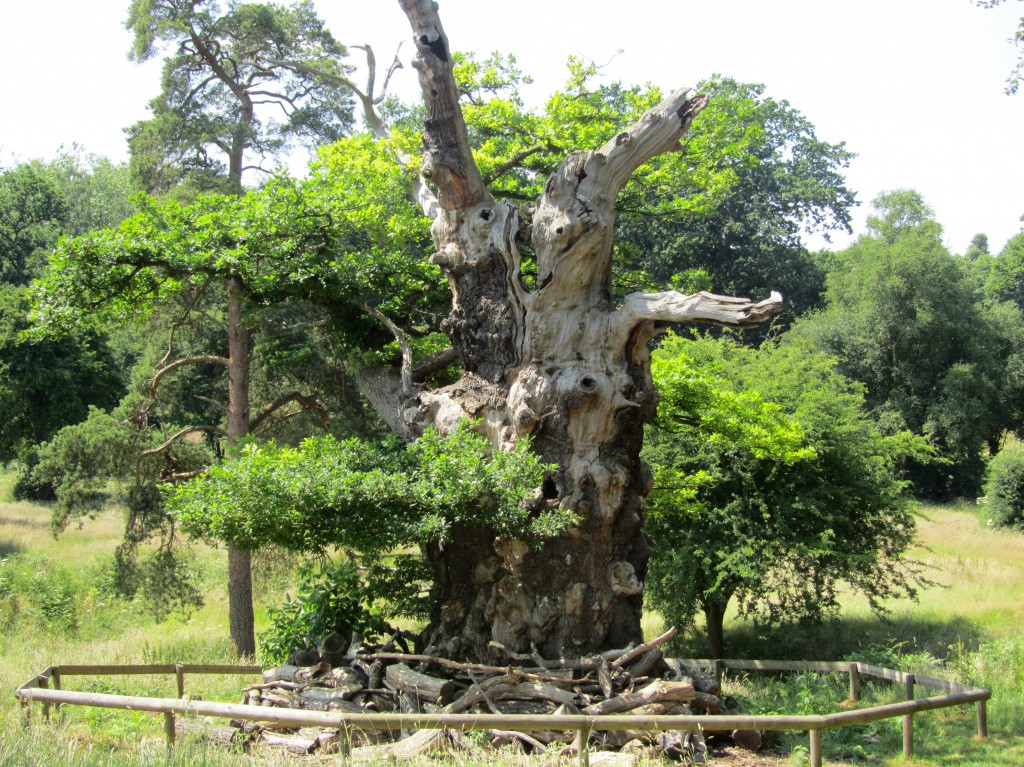 Hatfield Park in Hertfordshire (not to be confused with its namesake Hatfield Forest in Essex) is home to an extraordinary number of venerable old oak trees, many of them believed to be over 1200 years old. A walk around the park might be described as a tour of the Stations of the Oak.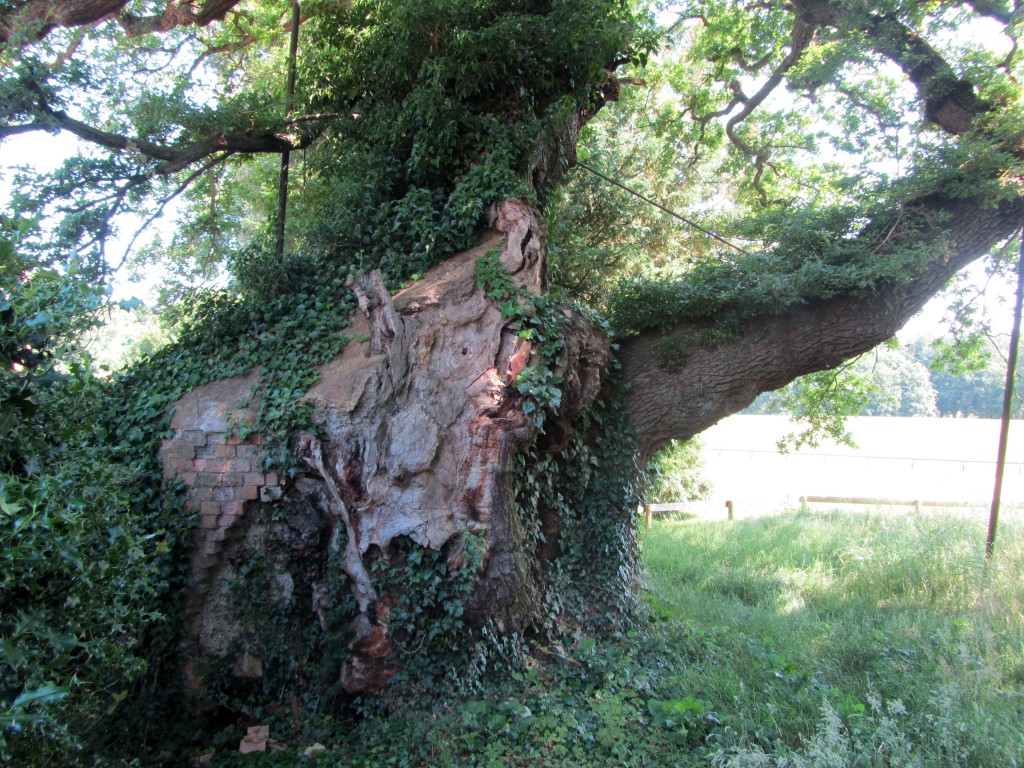 The Lion Oak is said to be marked on the first edition Ordnance Survey map of 1879, when it was estimated to be 1100 years old. It is an early example of historic tree management; the hollow centre was filled with concrete then bricked up in an effort to improve the structural integrity of the tree.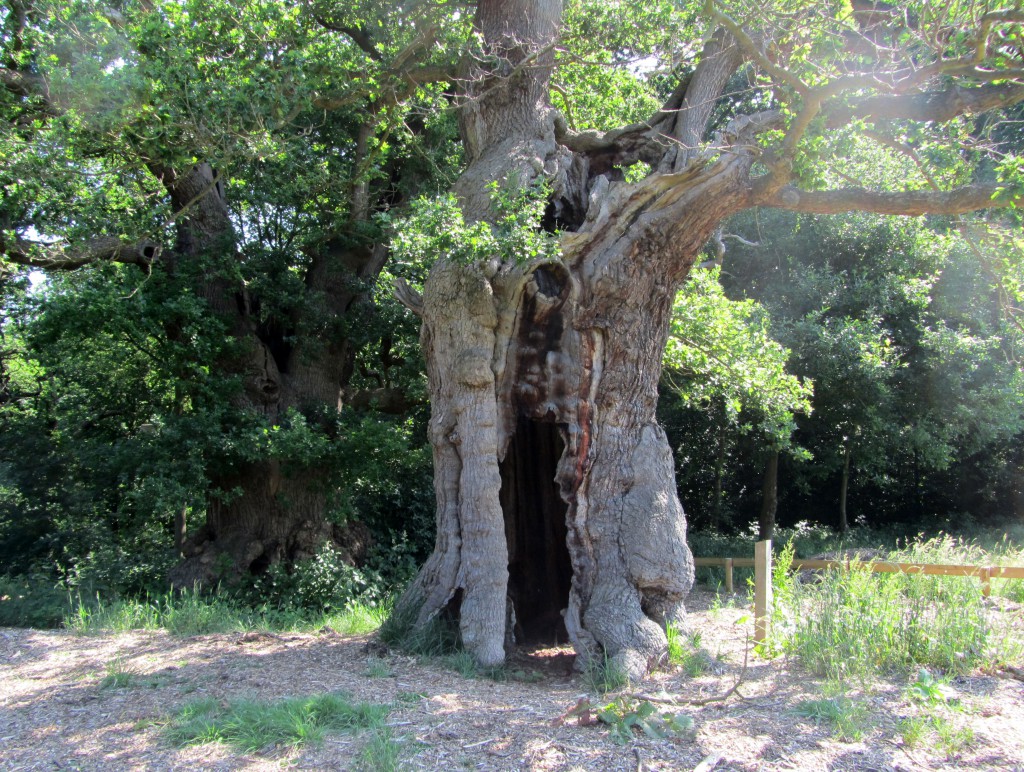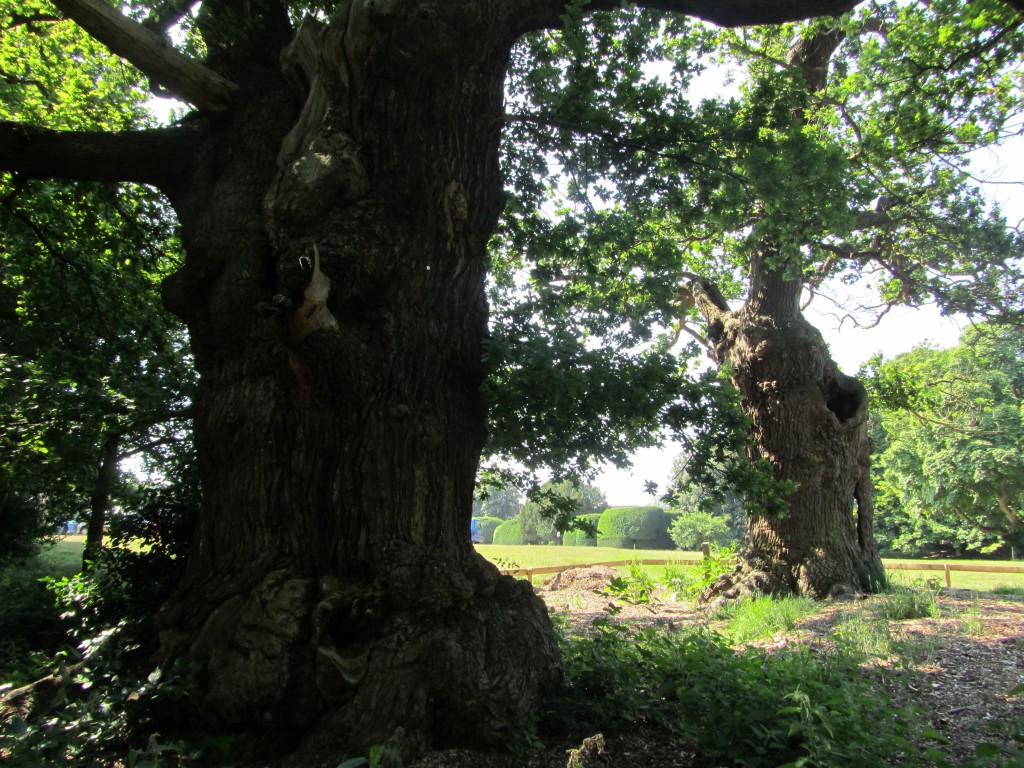 These are the Tank Oaks, so named because Hatfield Park was used for secret tank trials during WW1, and in commemoration a Mark 1 tank was displayed beside these trees until 1969.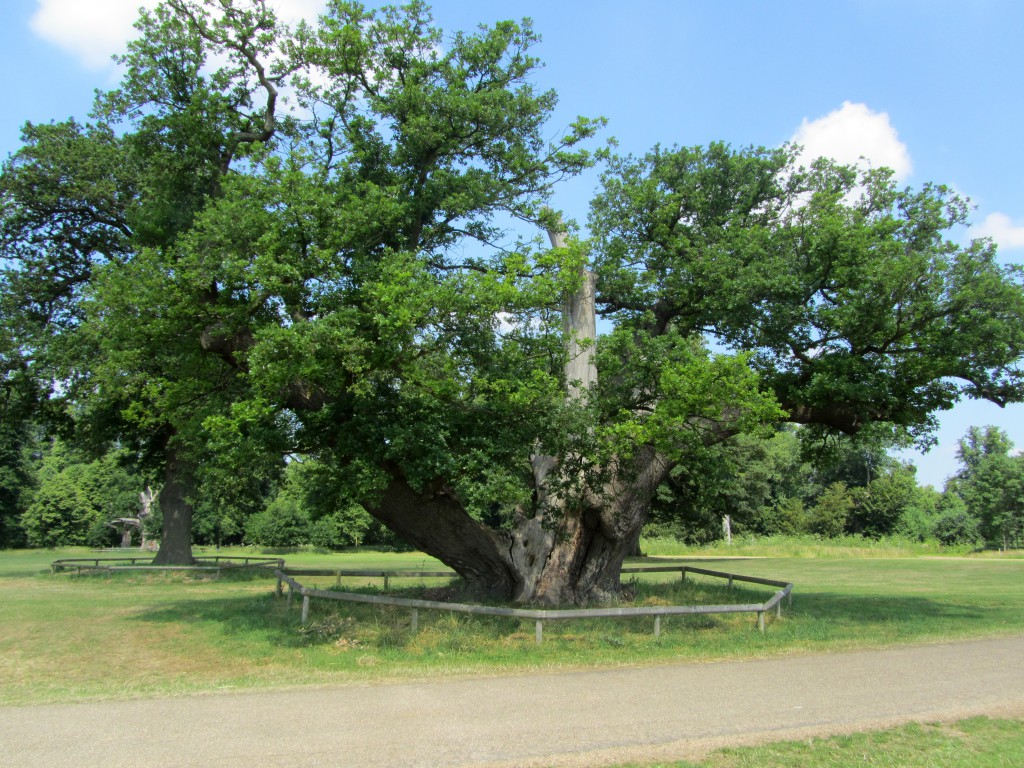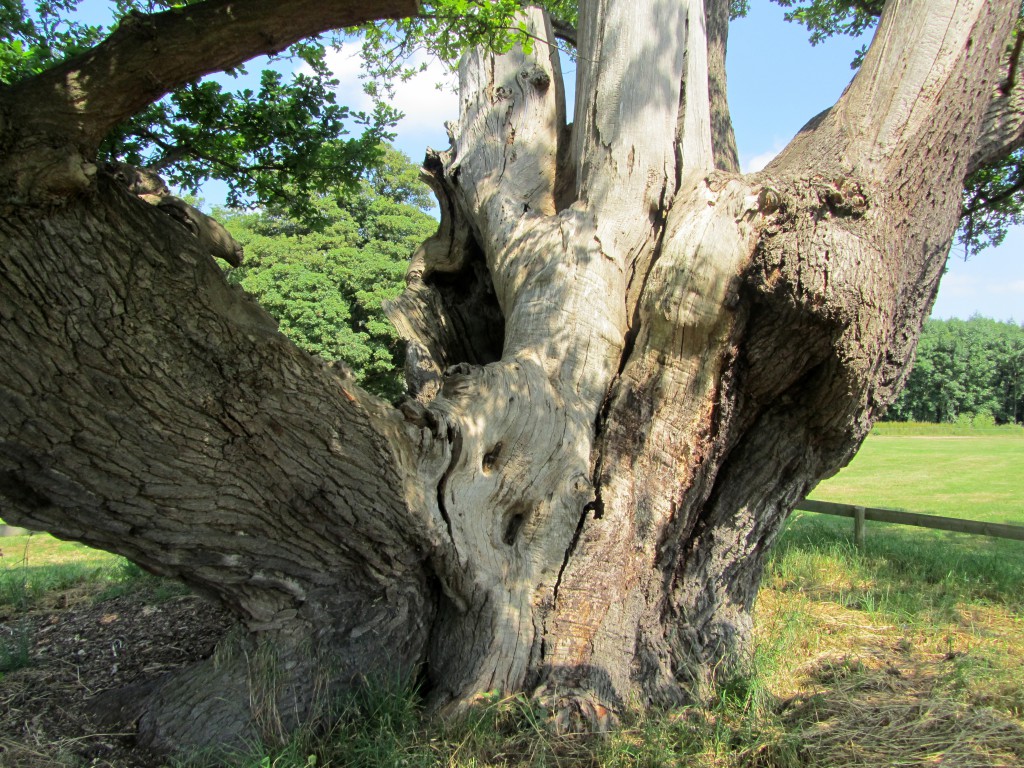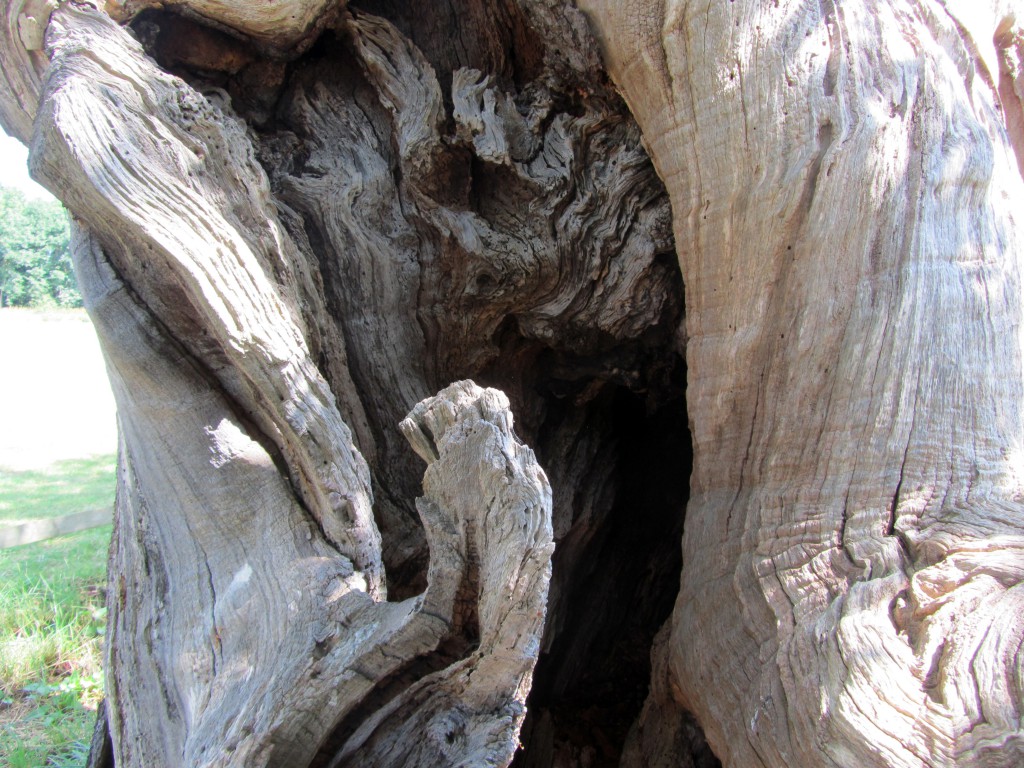 This tree stands in a line of ancient trees that delineate the old park boundary. It is known as The Ship because the present Lord Salisbury remembers riding its ship shape as a child, sailing on the high seas.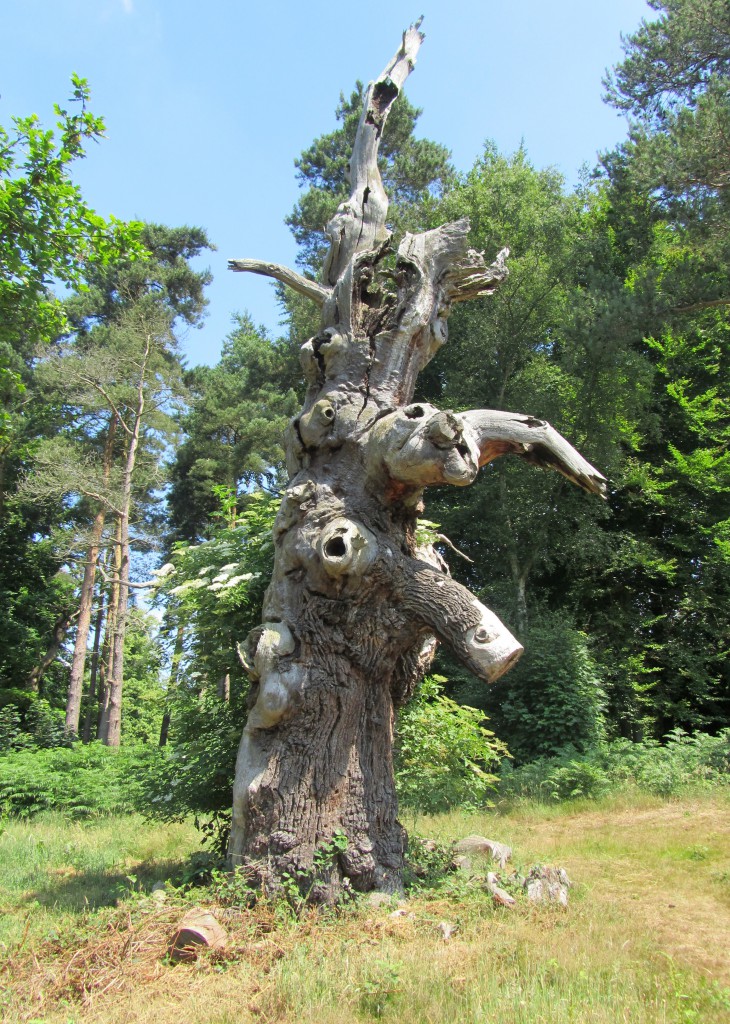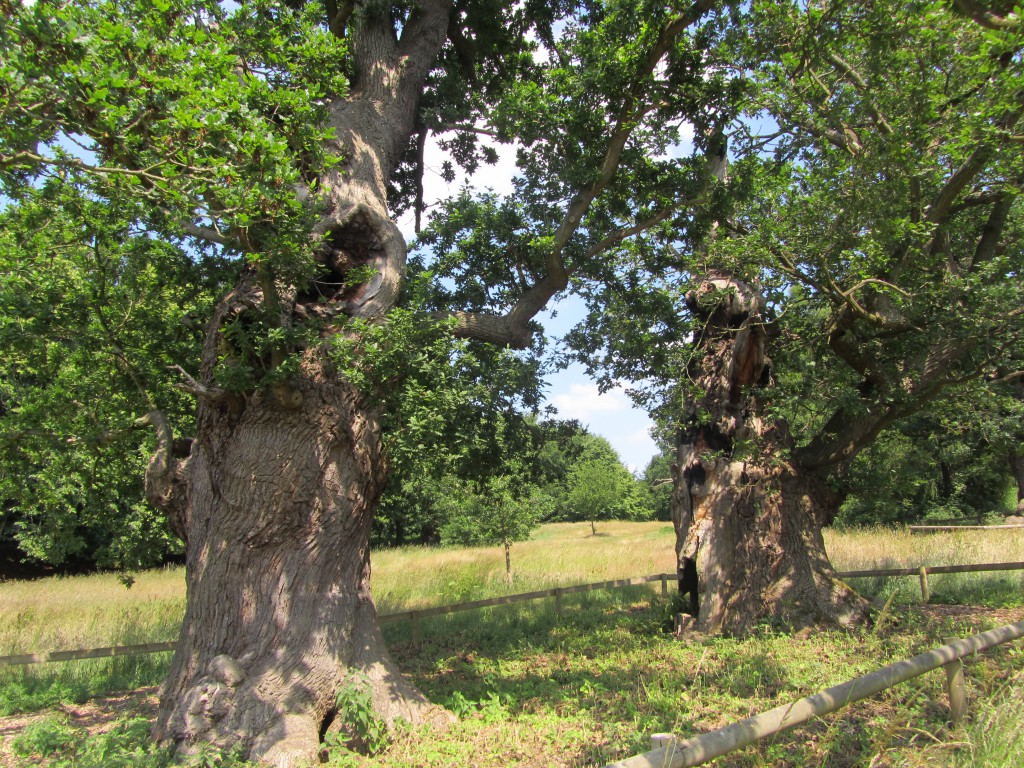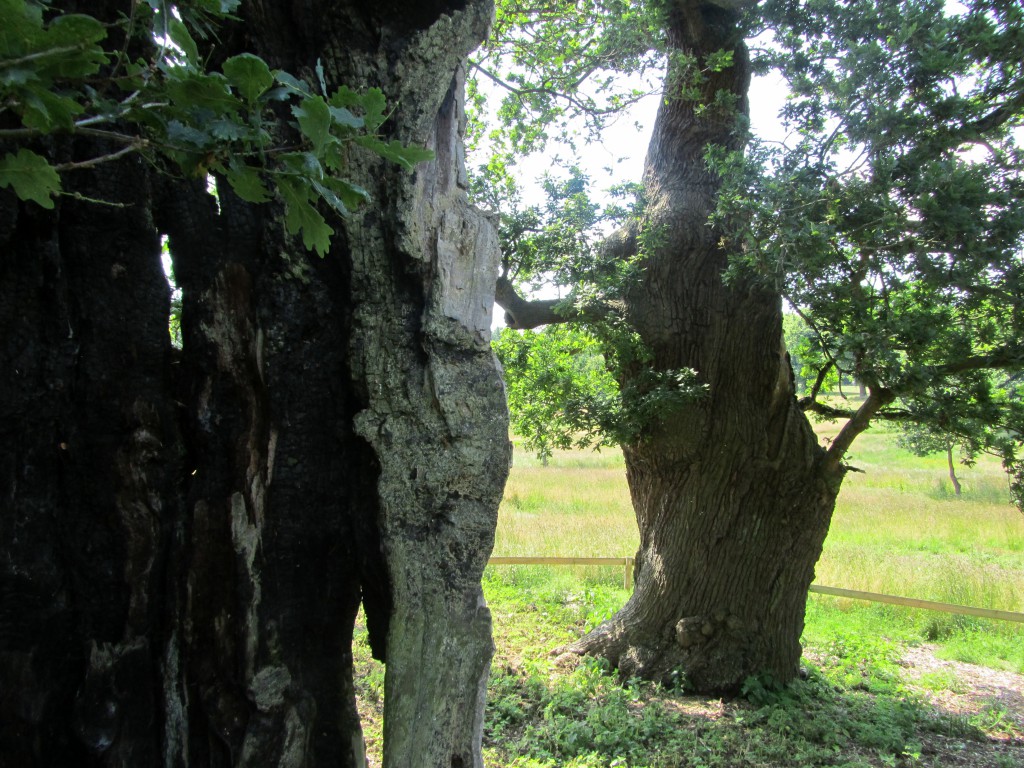 I was reading England In Particular by Sue Clifford & Angela King of Common Ground where I found this on ancient trees:
Just as rocks keep a deep memory of the evolution of the earth, trees also compress history into their very being. That weight of knowledge is visible in old trees and it is part of England's special heritage to have more ancient trees than anywhere north of the Mediterranean except Greece.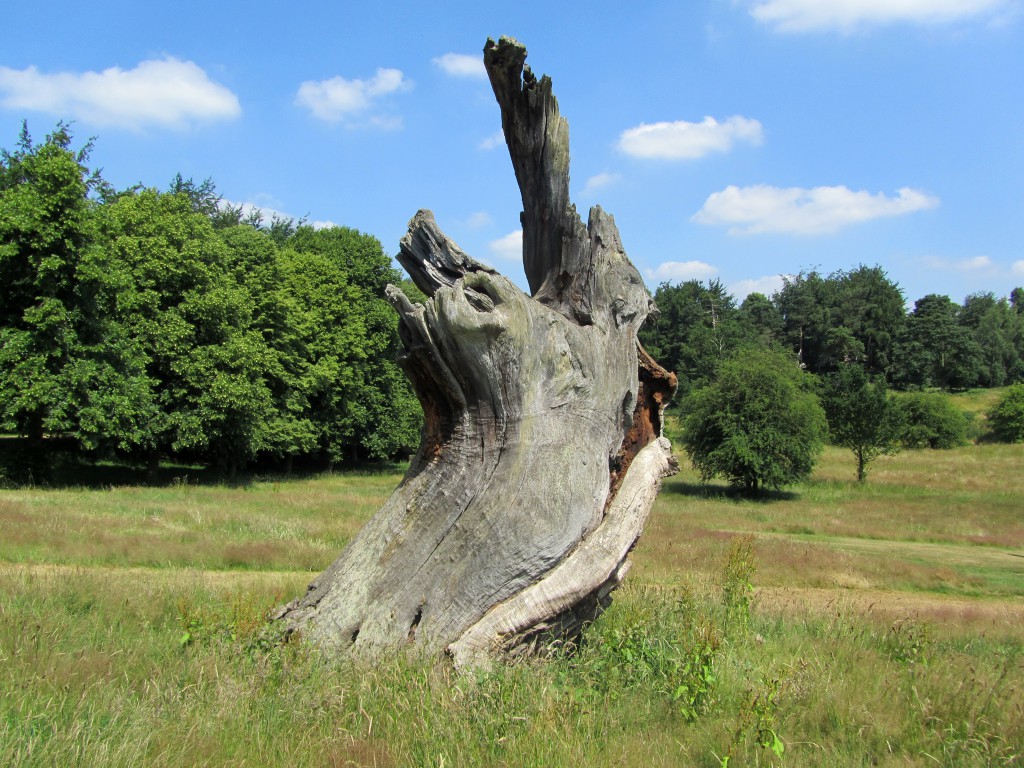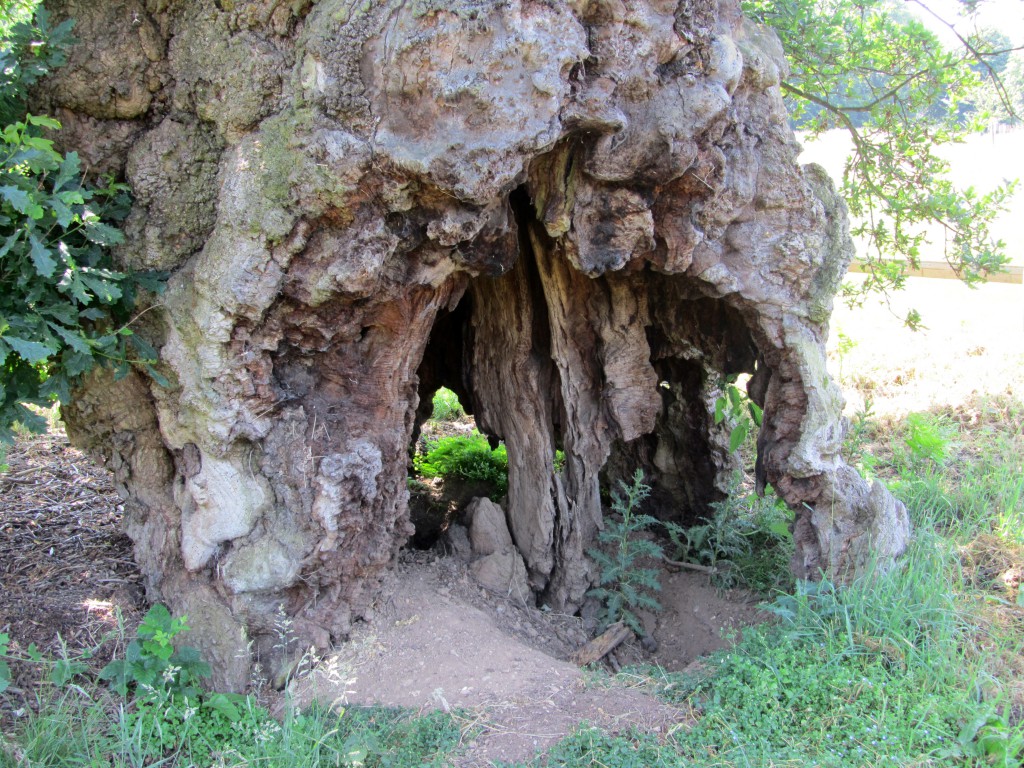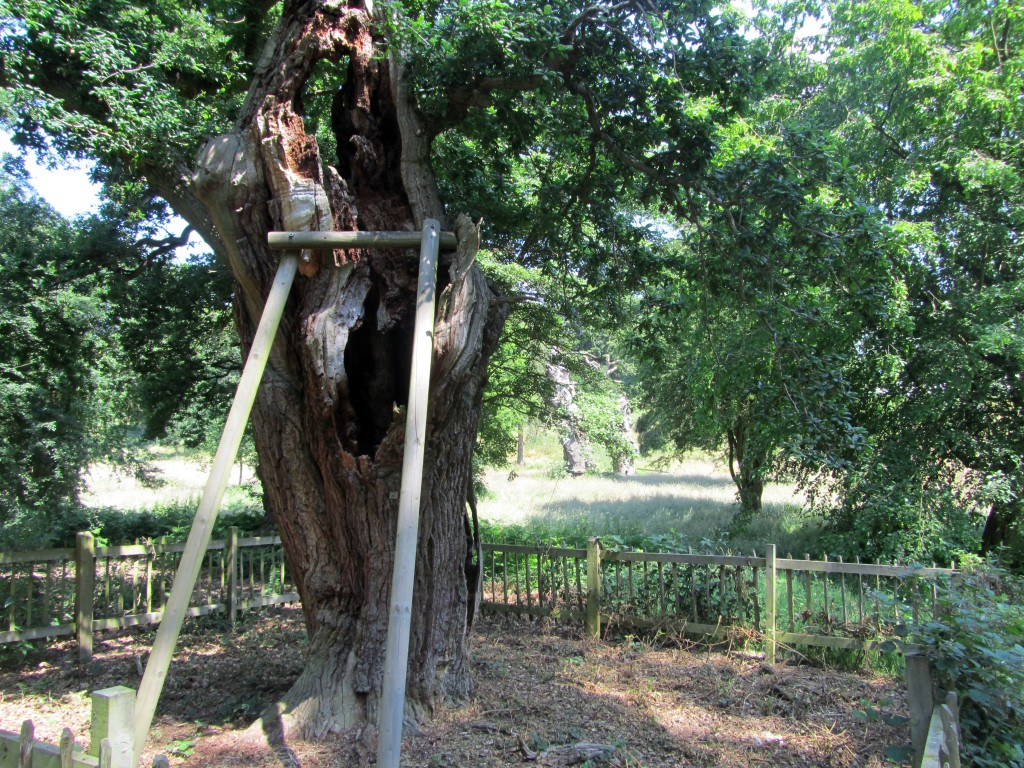 We share with the Greeks, south Asians and many other cultures an appreciation and awe of ancient trees. They are full of enigma, capable in deciduous forms of apparent death and resurrection.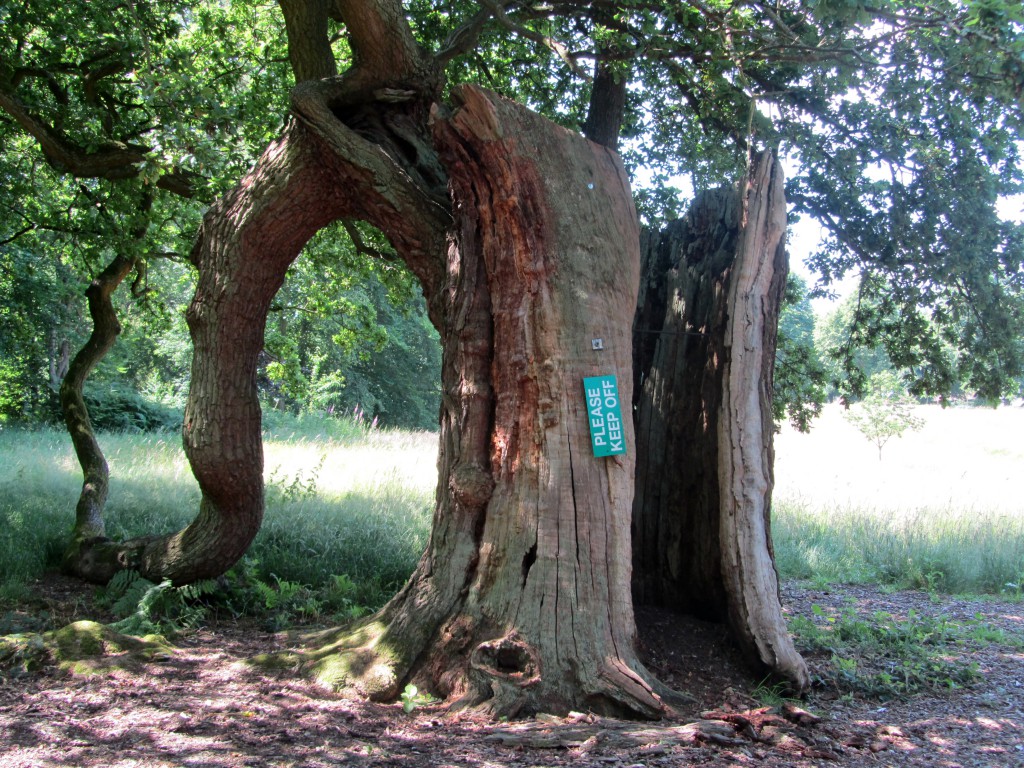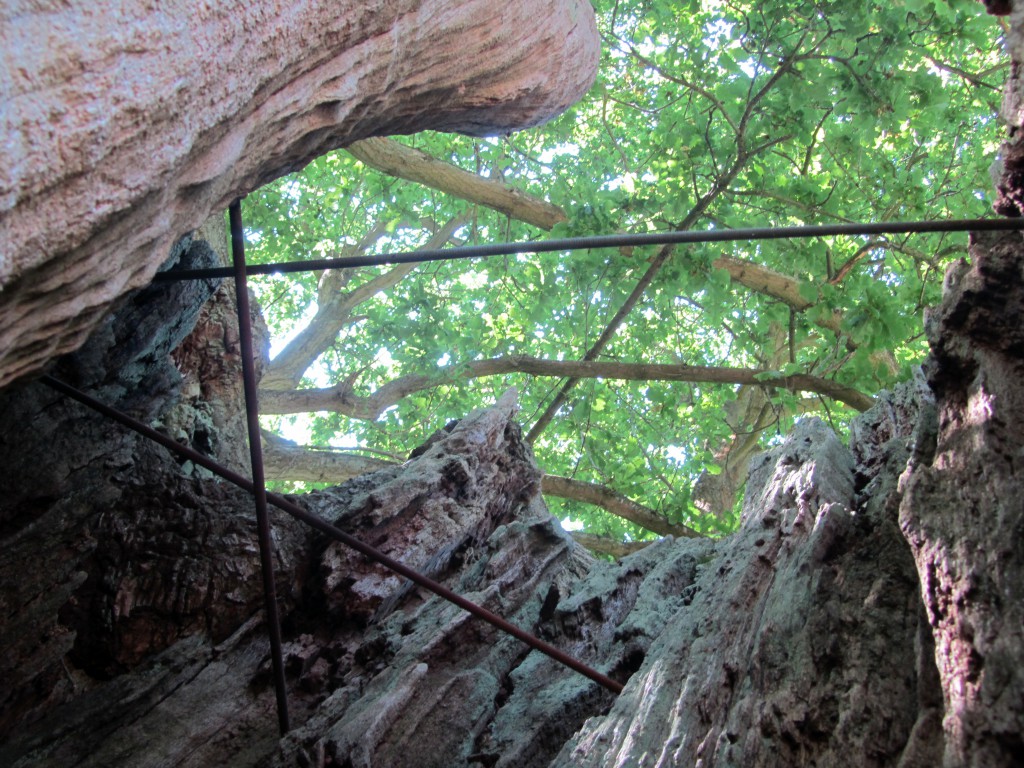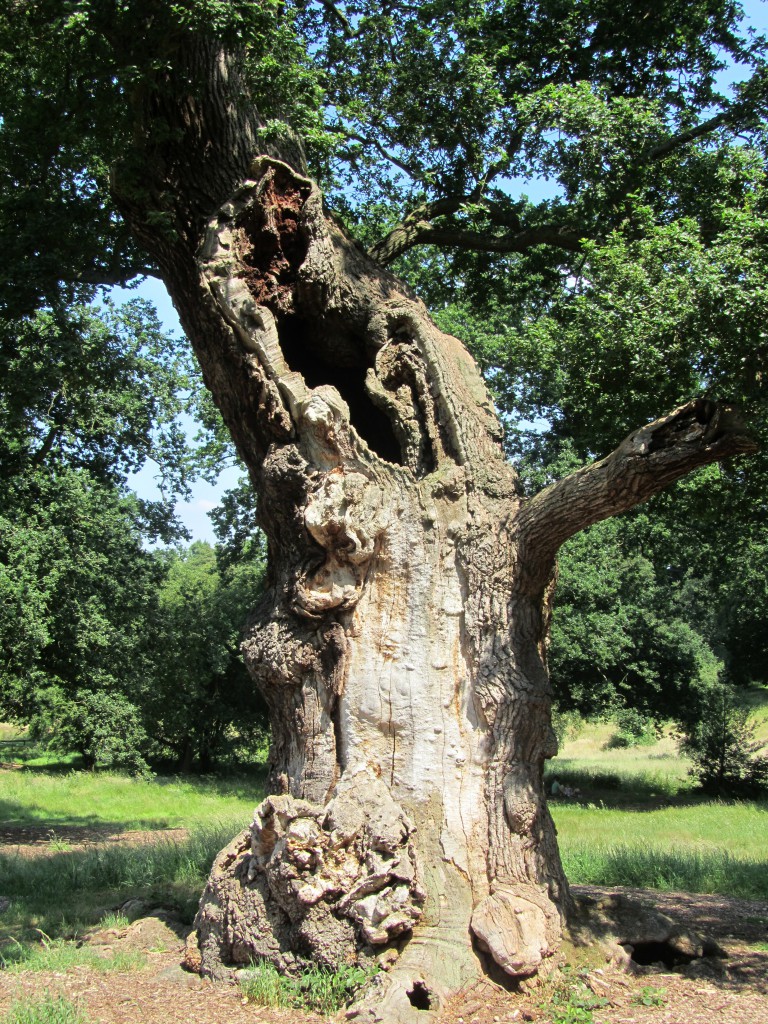 They are the biggest beings we know; they stay rooted to the spot and in offering permanence, longevity and grace they often organise the spirit of the place around them and are the reason why some places are where they are. They are the repository of memory.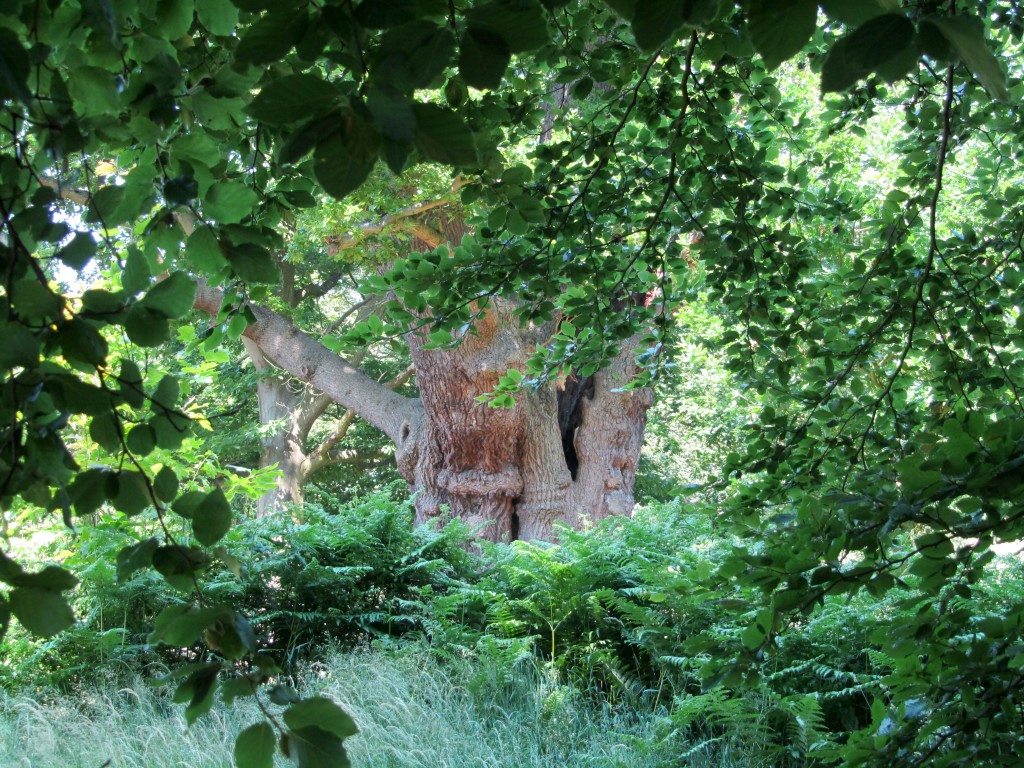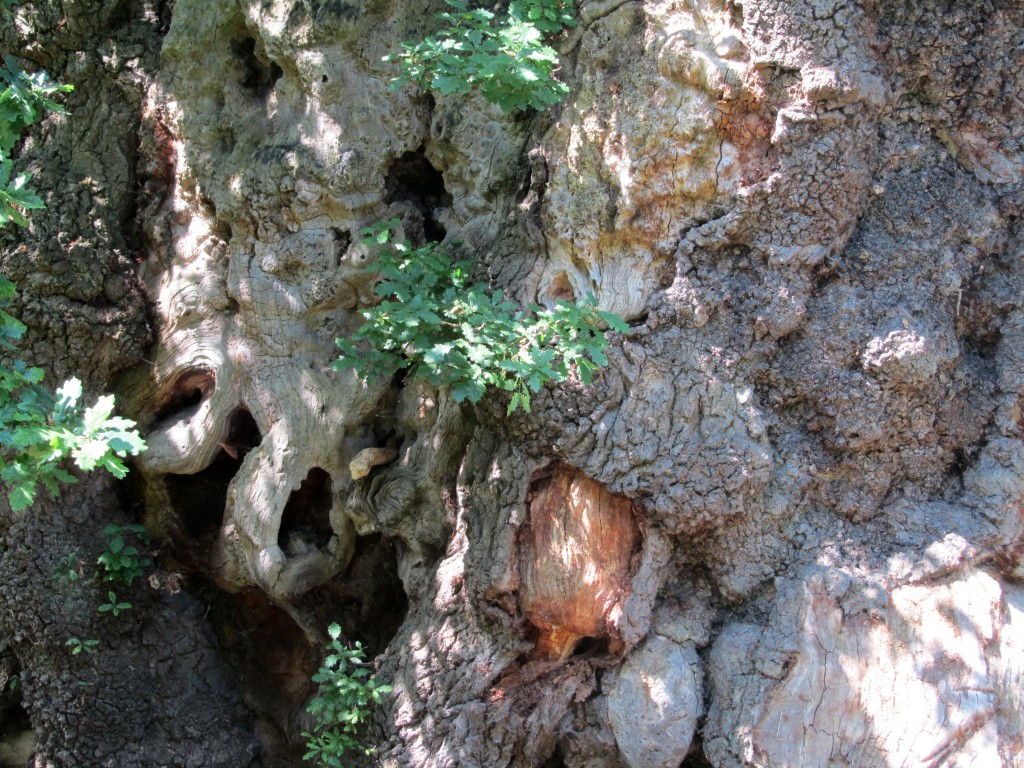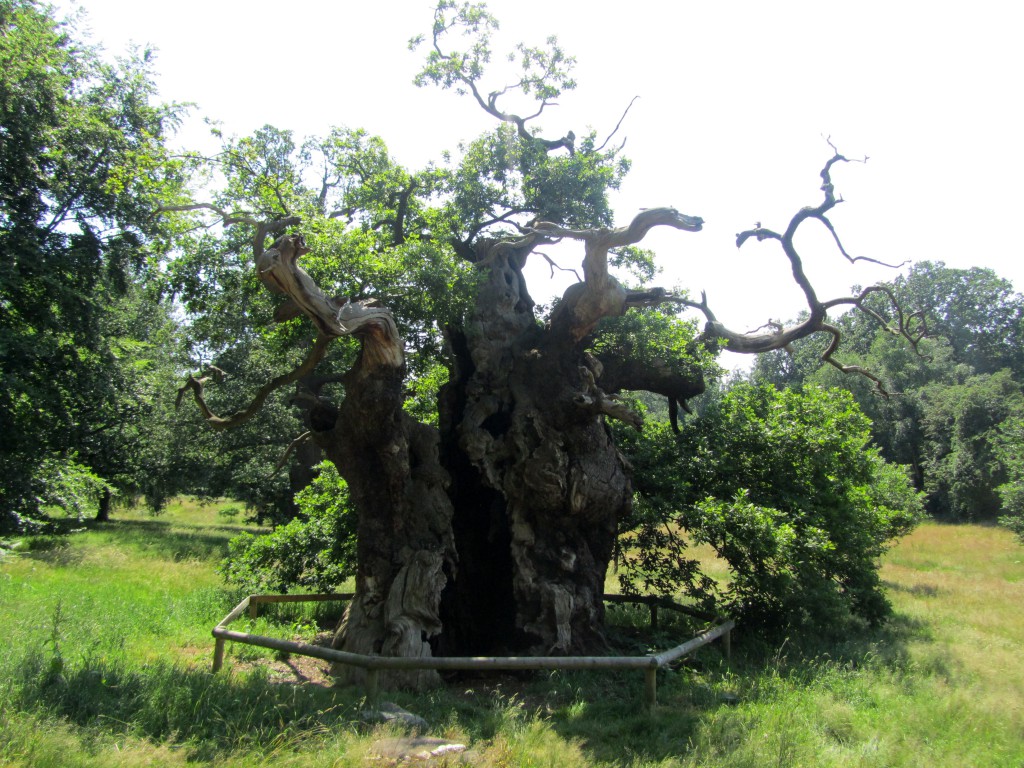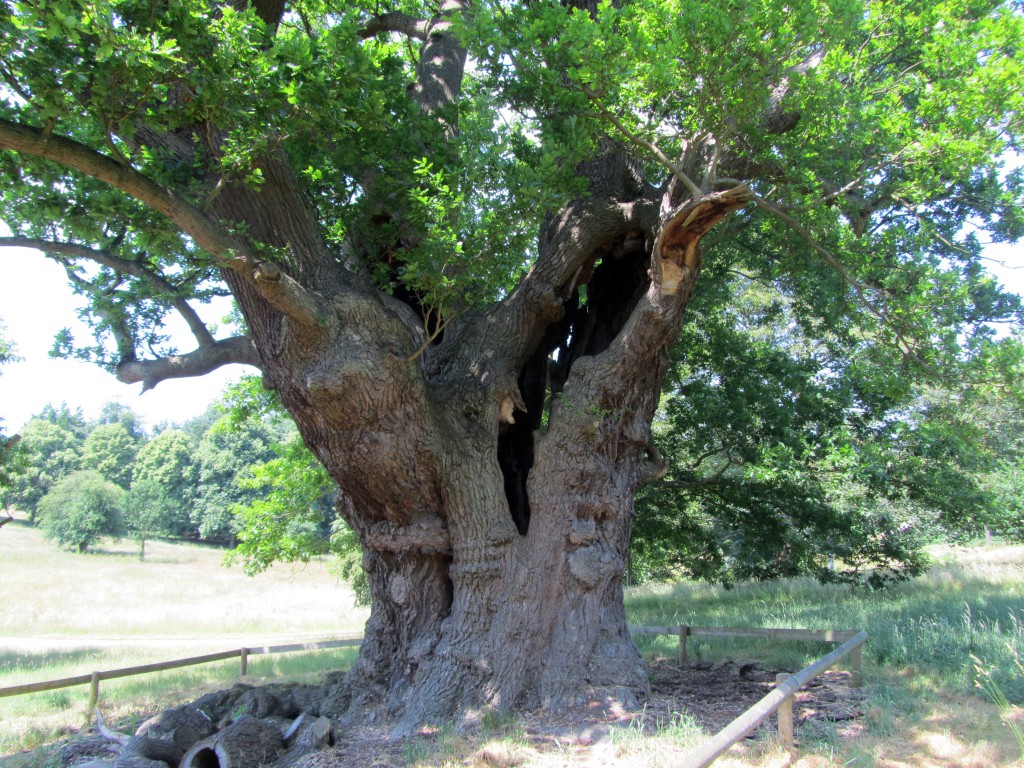 These trees tell us of continuity and give us a glimpse of the old wild wood and ancient wood pasture. In cultural and ecological terms they are extraordinary. Oliver Rackham shook us by saying that 'ten thousand oaks of 100 years old are not a substitute for one 500 year old oak'.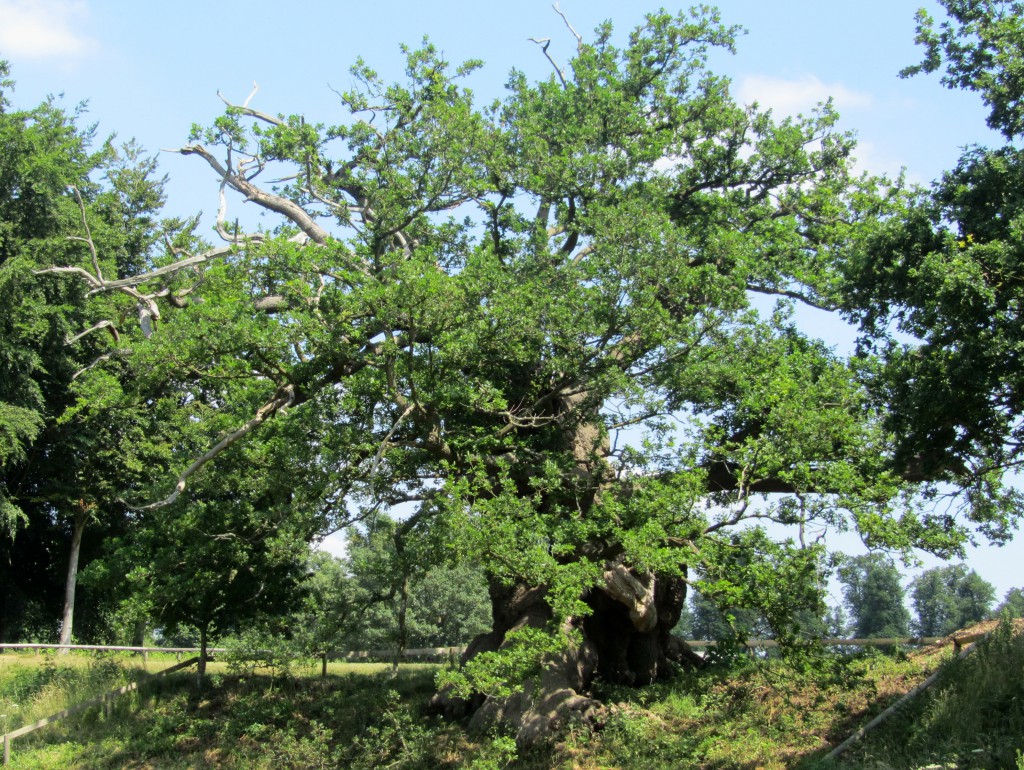 This is the Elephant Oak, named for its shape not for its memory. Viewed from the south west the trunk is said to look like an elephant's head.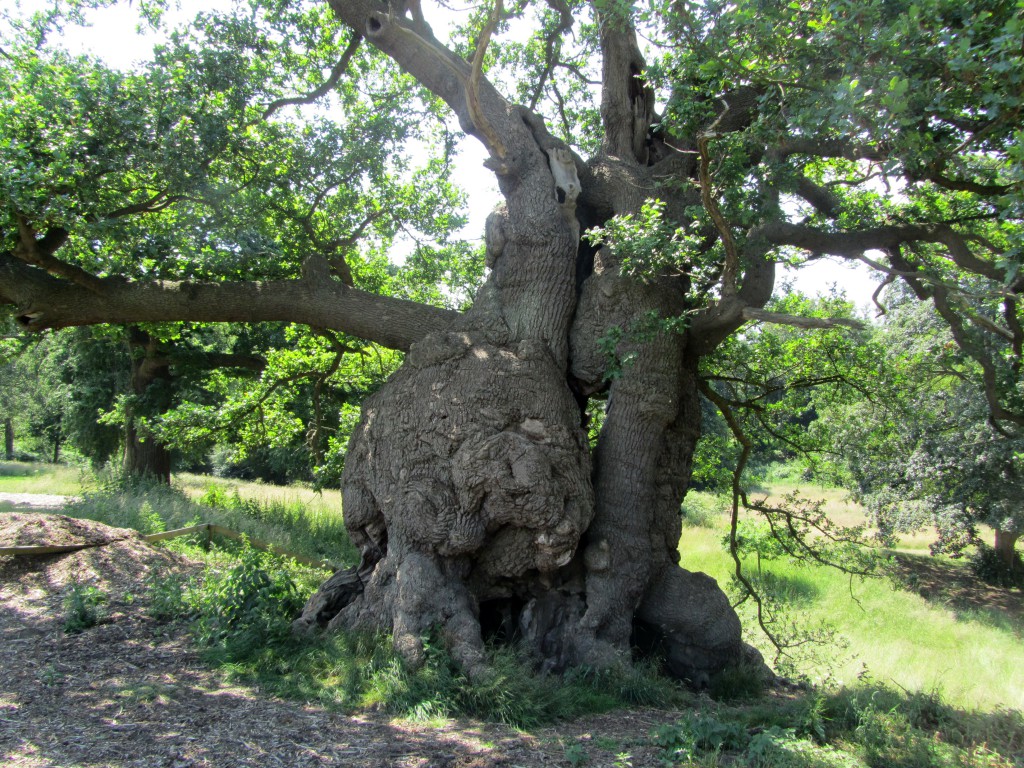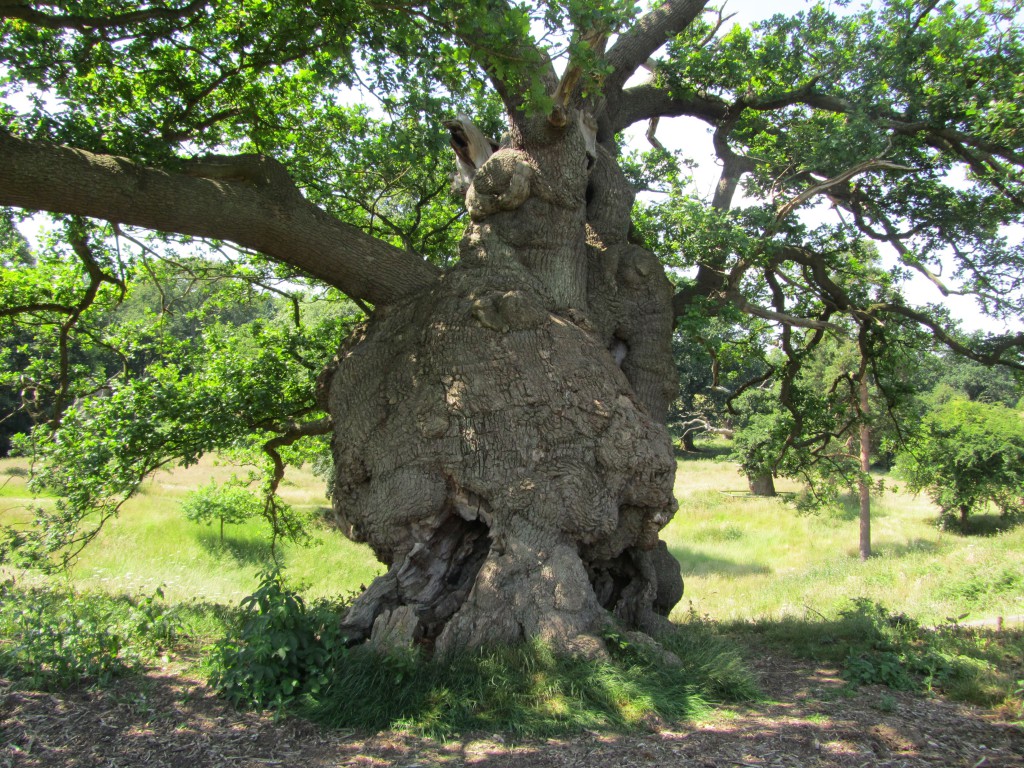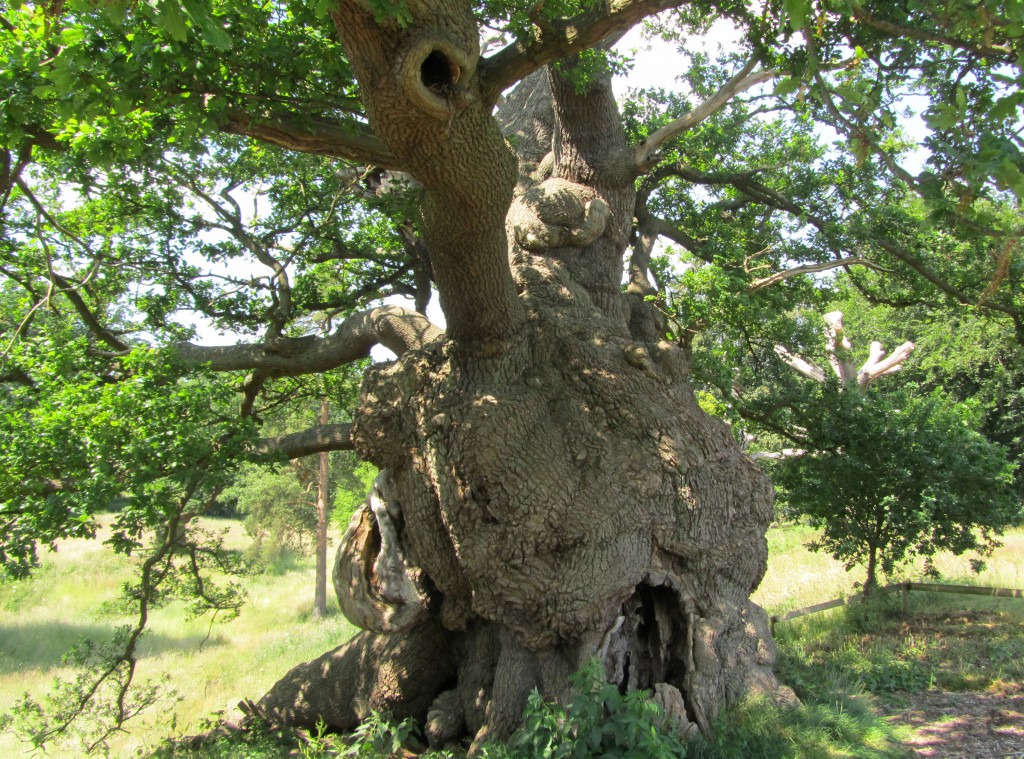 We first came here maybe twenty years ago. I think Hatfield House was listed in the Time Out book of 'easy days out for kids by train from London'. The station is directly opposite the park gates and in those days admission was free. We had no idea about the trees until we got here. This particular tree turned out to be a great favourite and our children loved exploring its wooden cave system, so much so that we later returned with the neighbours' children so they could share it too.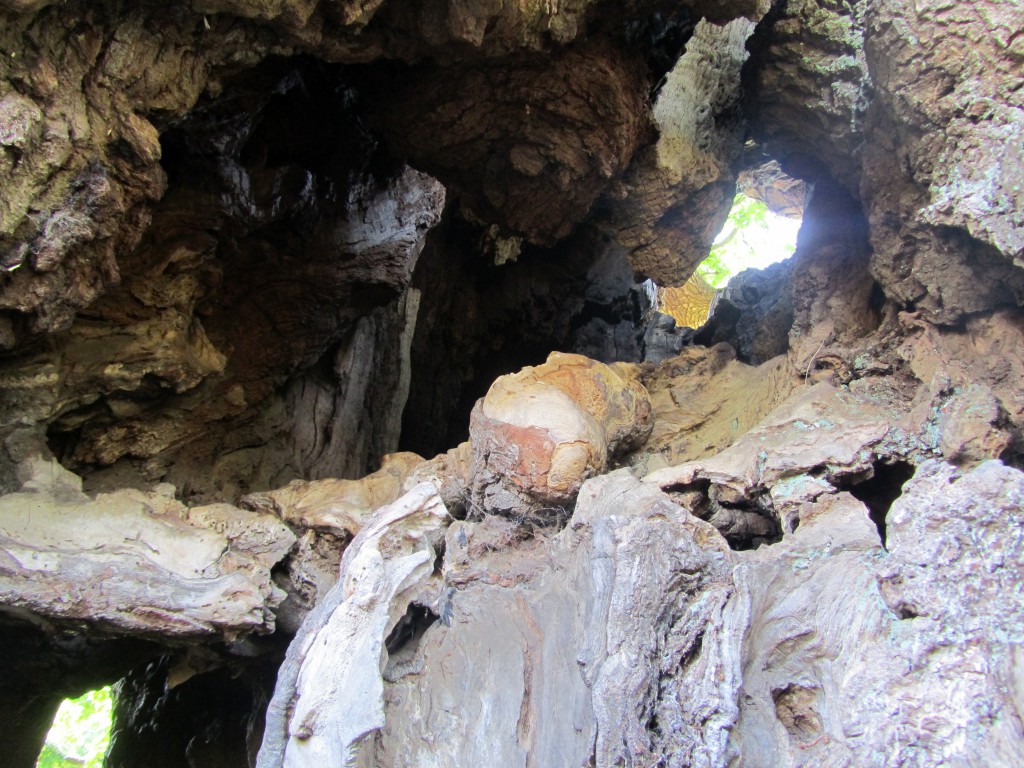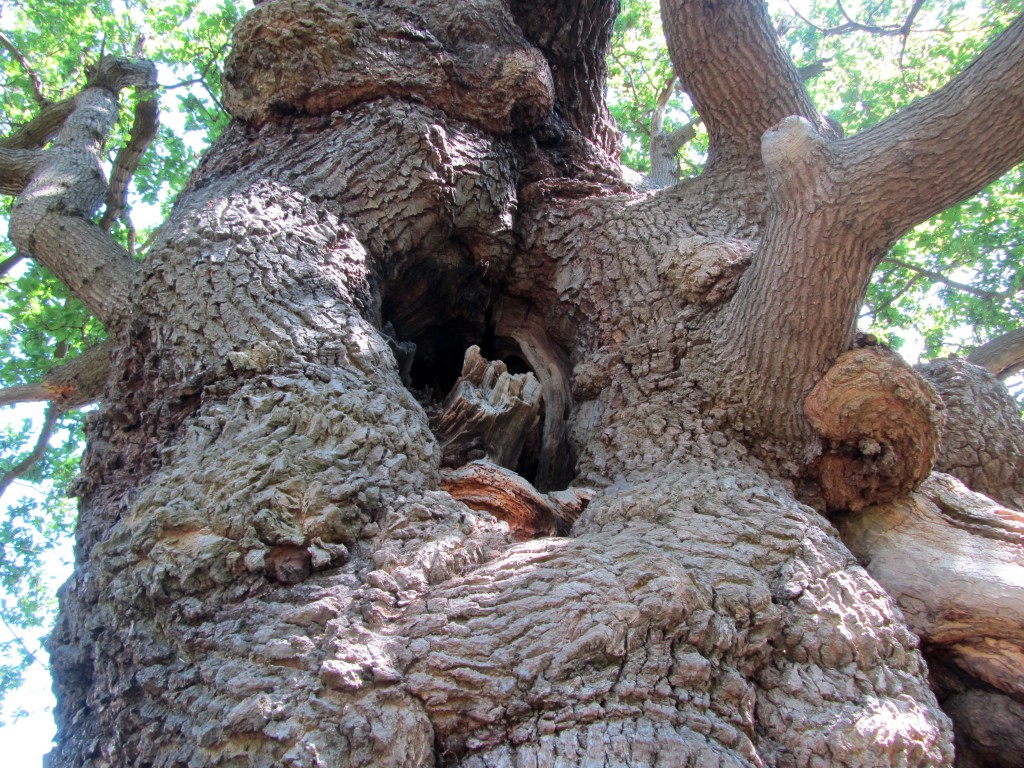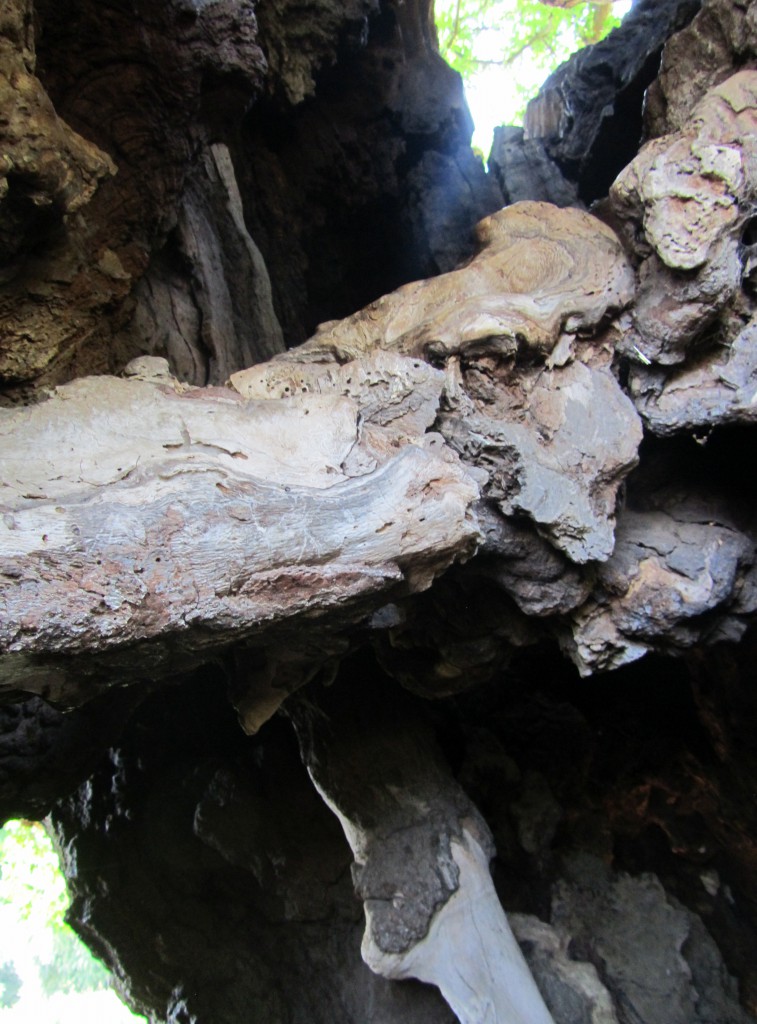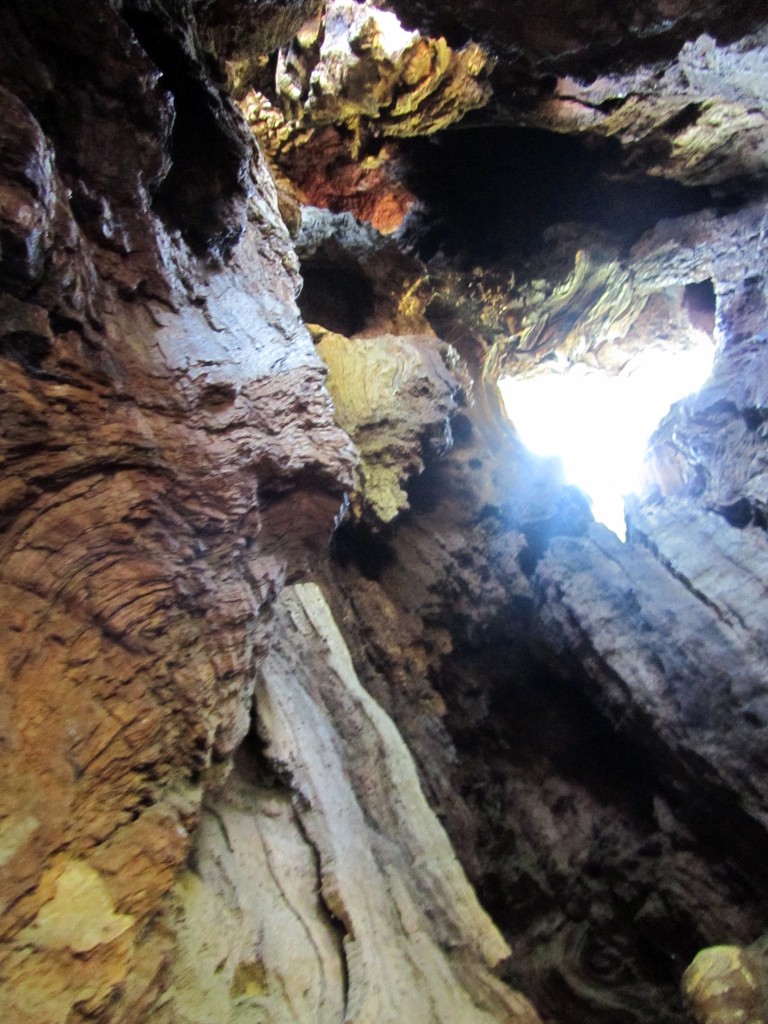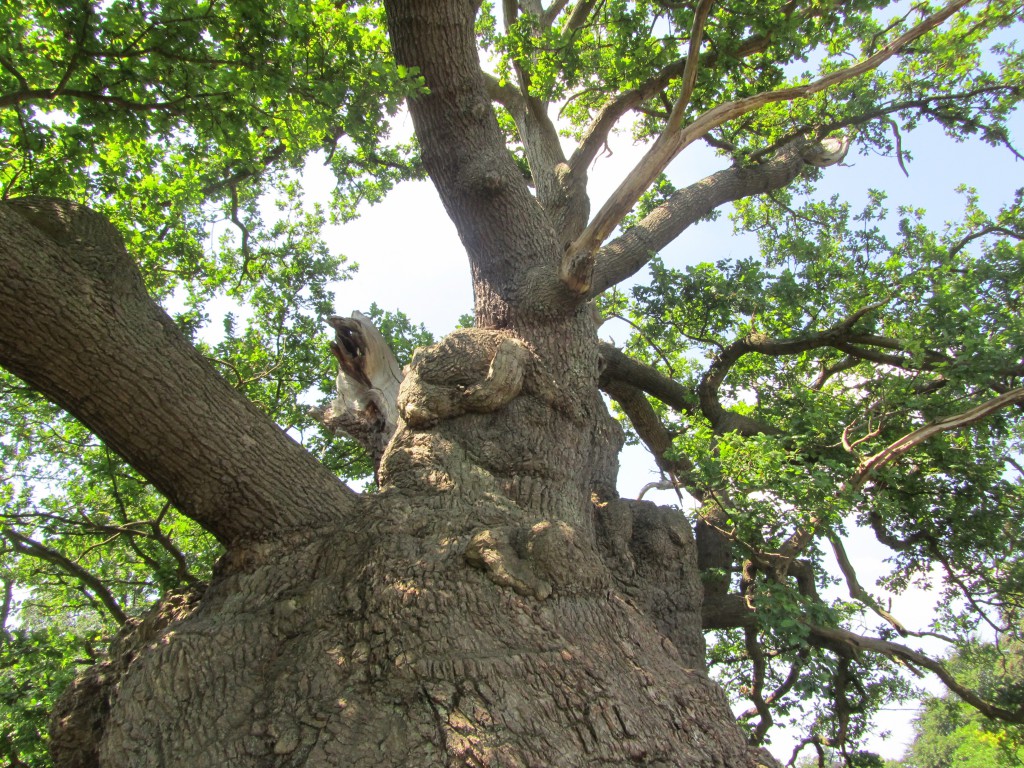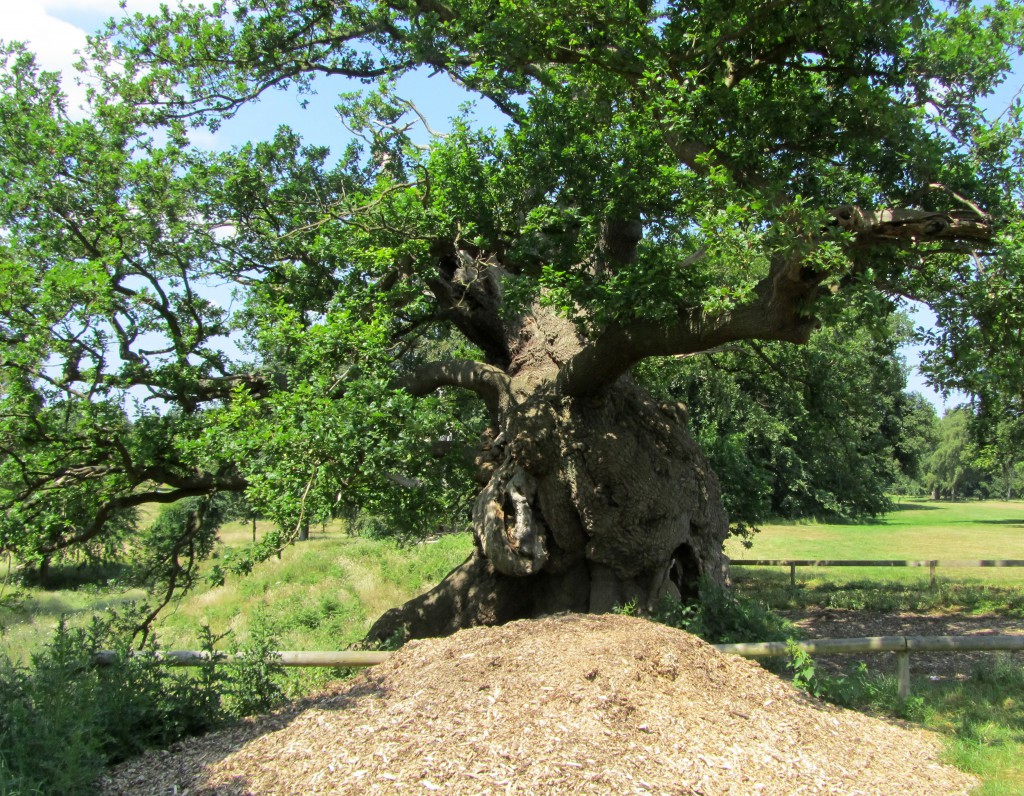 Nowadays the public are discouraged from getting too close. Many of the veteran trees are fenced off, to prevent the soil around them becoming too compacted, and given a regular mulch of wood chips.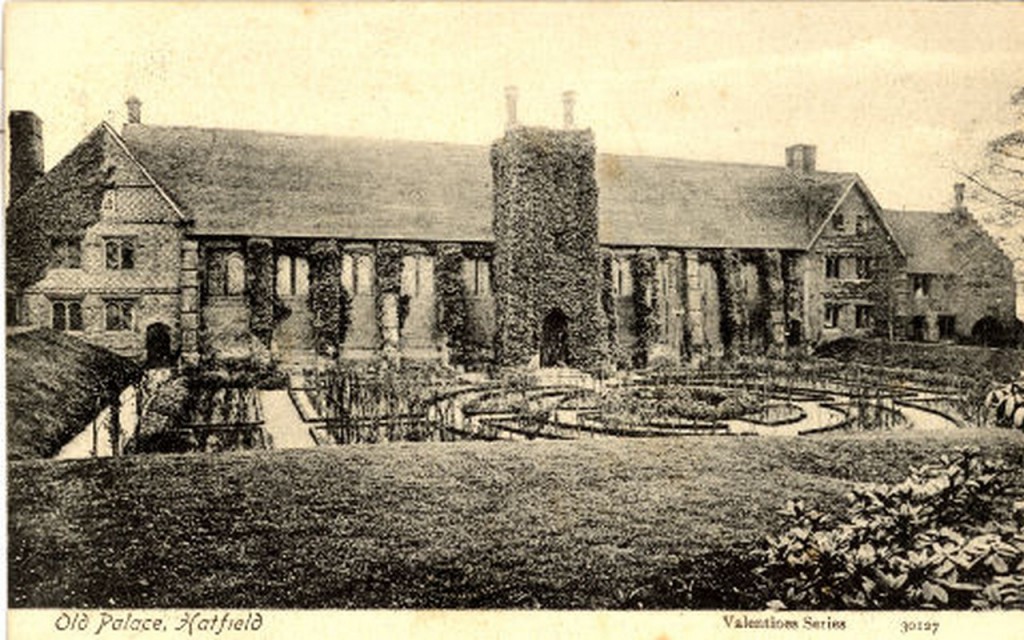 The Old Palace at Hatfield was the childhood home of Queen Elizabeth I, so she also knew these trees. Legend has it that she was sitting under an oak tree here in 1558 when she learned of her accession to the throne, following the death of her half-sister Mary. The original tree is gone but a new one was planted in its place in 1985 by Queen Elizabeth II.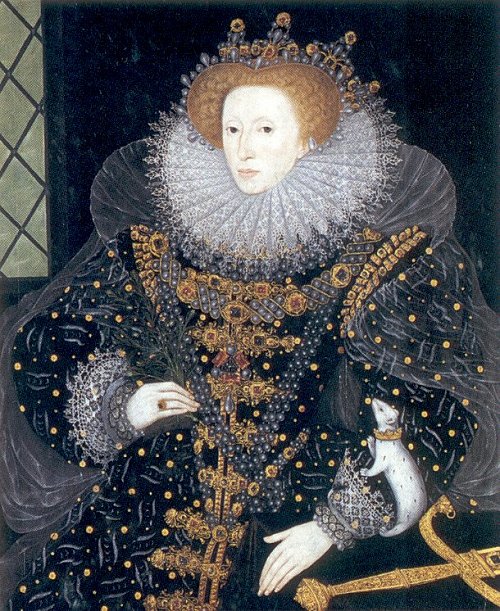 Two magnificent portraits of Queen Elizabeth I are exhibited in Hatfield House. The Ermine Portrait, 1585 by Nicholas Hilliard shows her seated with a crowned ermine, symbol of royalty.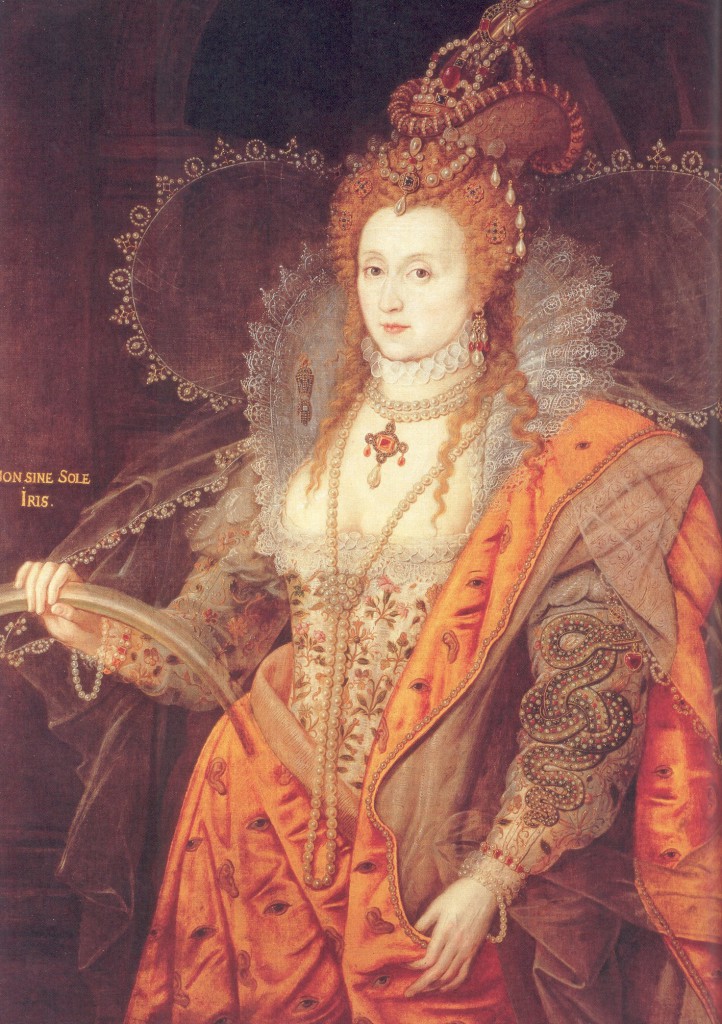 The Rainbow Portrait, c1600 by Isaac Oliver depicts her with a rainbow in her right hand and the inscription Non Sine Sole Iris (No Rainbow Without The Sun). She wears an all-seeing, all-hearing cloak decorated with eyes and ears, a gown embroidered with wildflowers and a jeweled serpent entwined upon her left sleeve.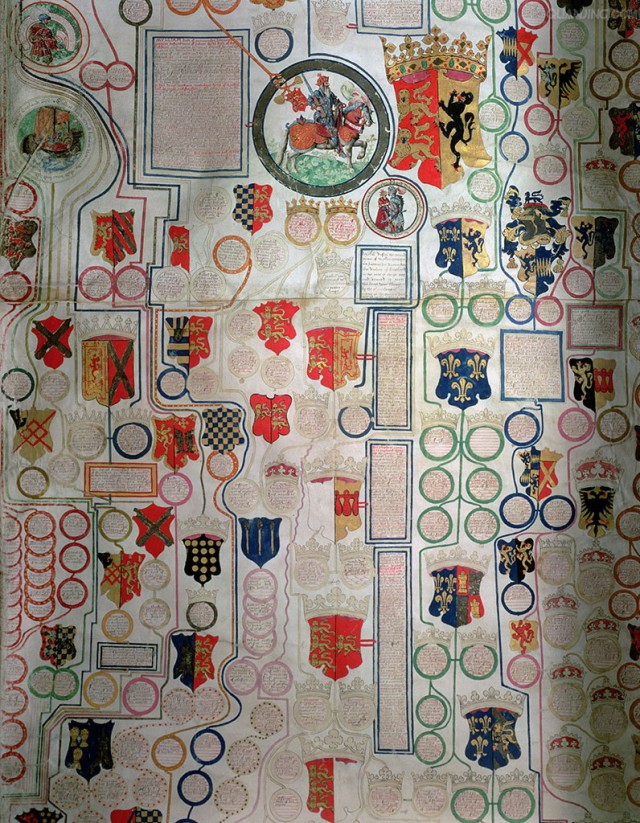 Another surviving Elizabethan tree is displayed in the library. The family tree or pedigree of Queen Elizabeth I dates from 1559. It is richly illuminated and gilded, decorated with coats of arms and heraldic devices. It is a remarkable parchment roll, 22 yards long, tracing Elizabeth's ancestry back to Adam and Eve. Some of the Queen's ancestors who appear here are King Arthur, King Lear, Julius Caesar, Romulus and Remus, Hector and Noah.
※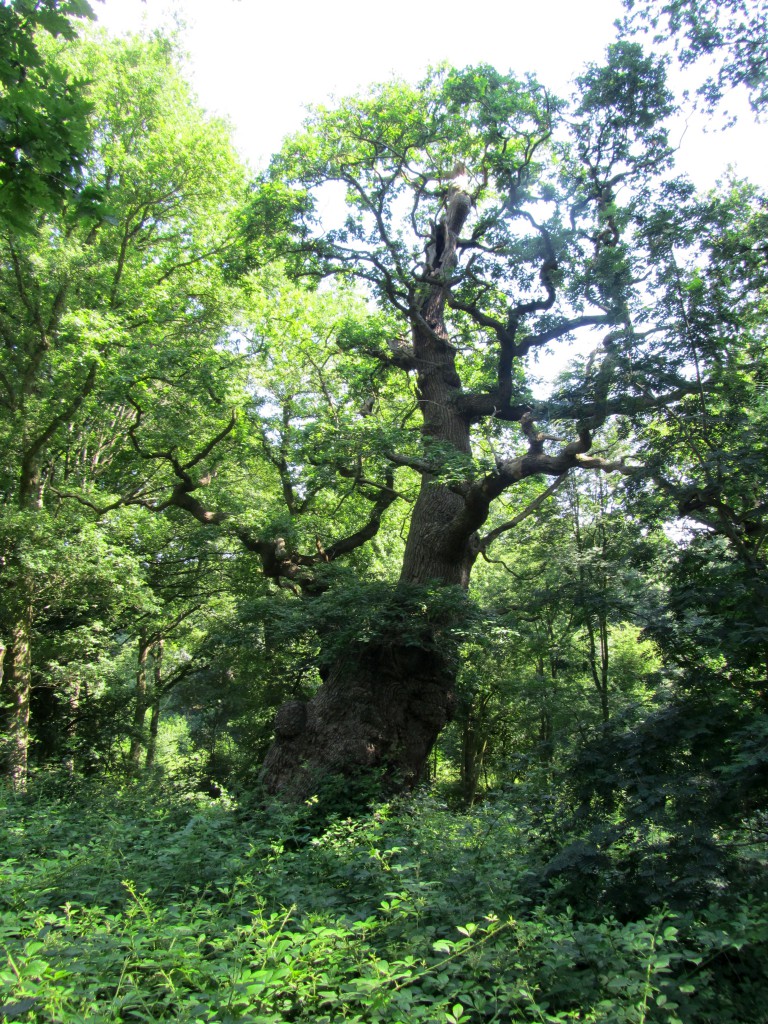 As well as all the ancient oak trees there are many other delights to be discovered at Hatfield Park…